Wine Barrel Checkers Set
Made entirely from a recycled wine barrel.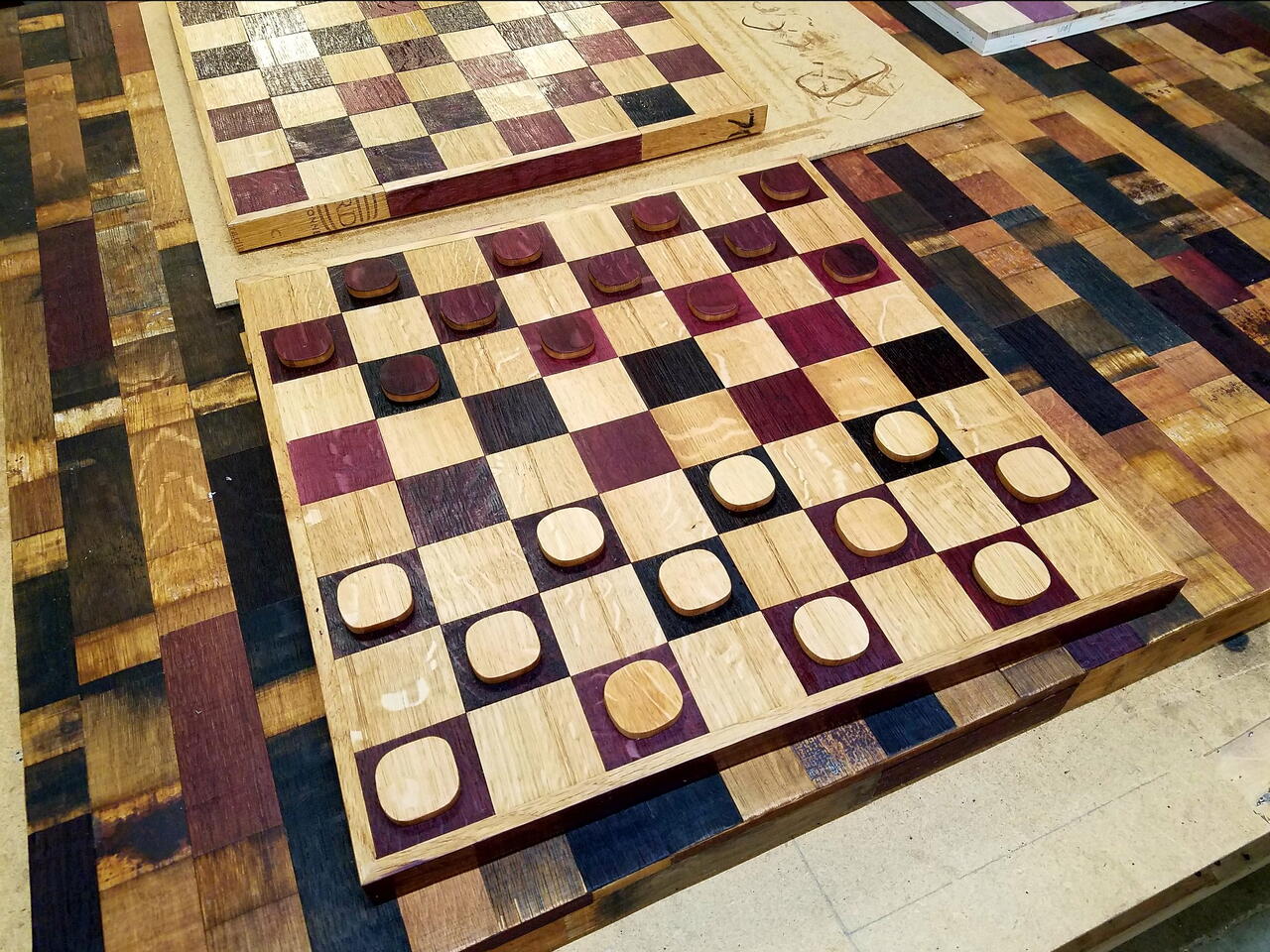 What you will need
wine barrel
How to do this project
Disassemble the wine barrel. Cut staves to thin stock, then into desired sized pieces.
Assemble pieces into checkers board and shape the playing pieces as desired.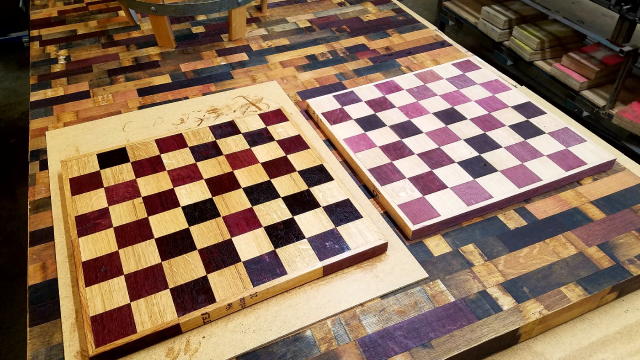 Sand and oil.