Wooden Flag
God Bless America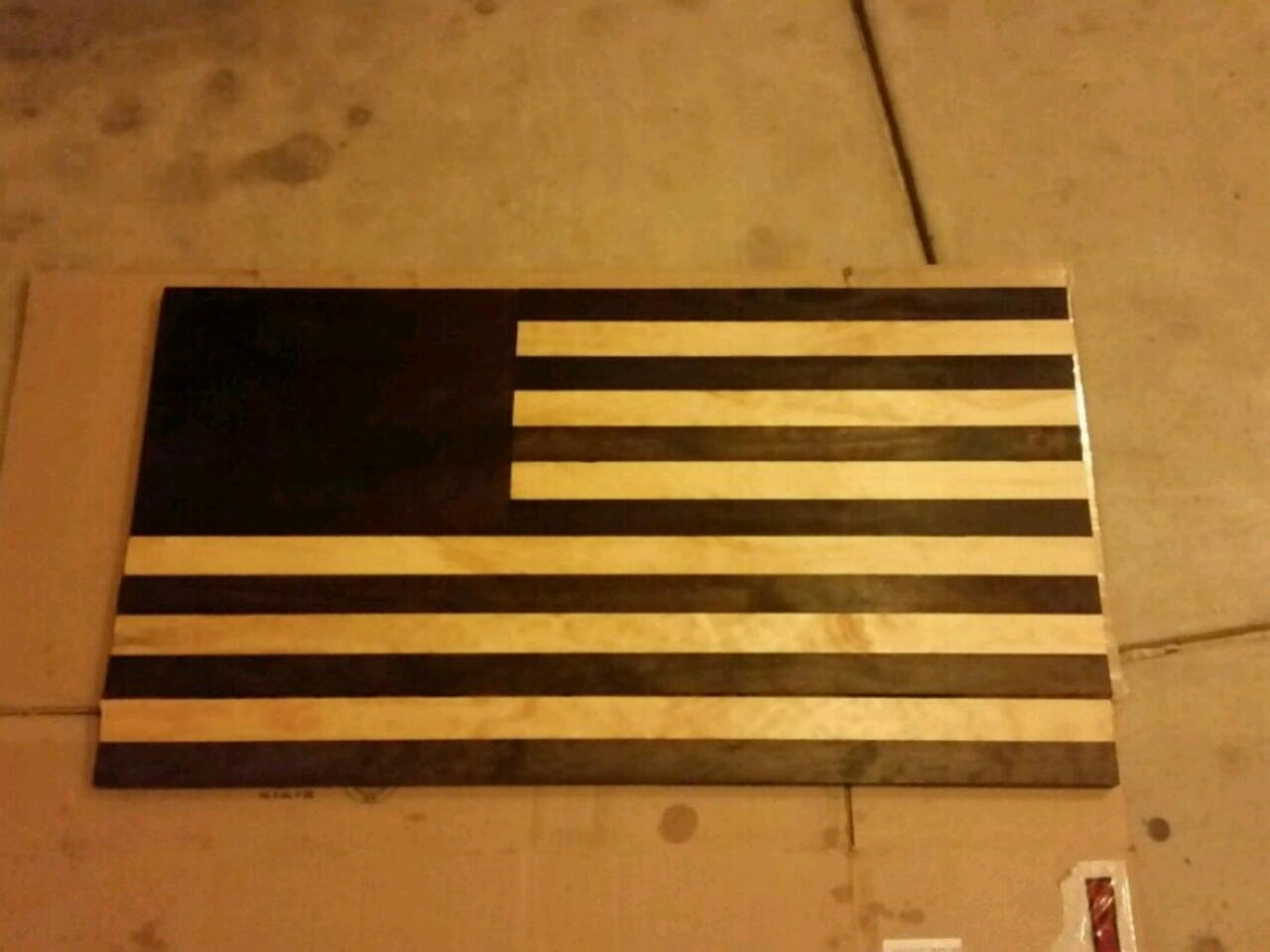 What you will need
(5) 3/4 X1.5 X 6
Wooden stain of choice
Wood glue
3/4 plywood
How to do this project
Cut (3) of the 72" 3/4 X 1.5 in half.
I eye balled the union (3/4 inch plywood). It ended up being 14" long X 10.5" tall. So, the top seven stripes were 22" long. Stained espresso
I stained what would be the red stripes espresso and the white stripes natural.