Bravčové Karé Obalená V Slanine
najlepší spôsob, ako pripraviť bravčovú panenku na panvici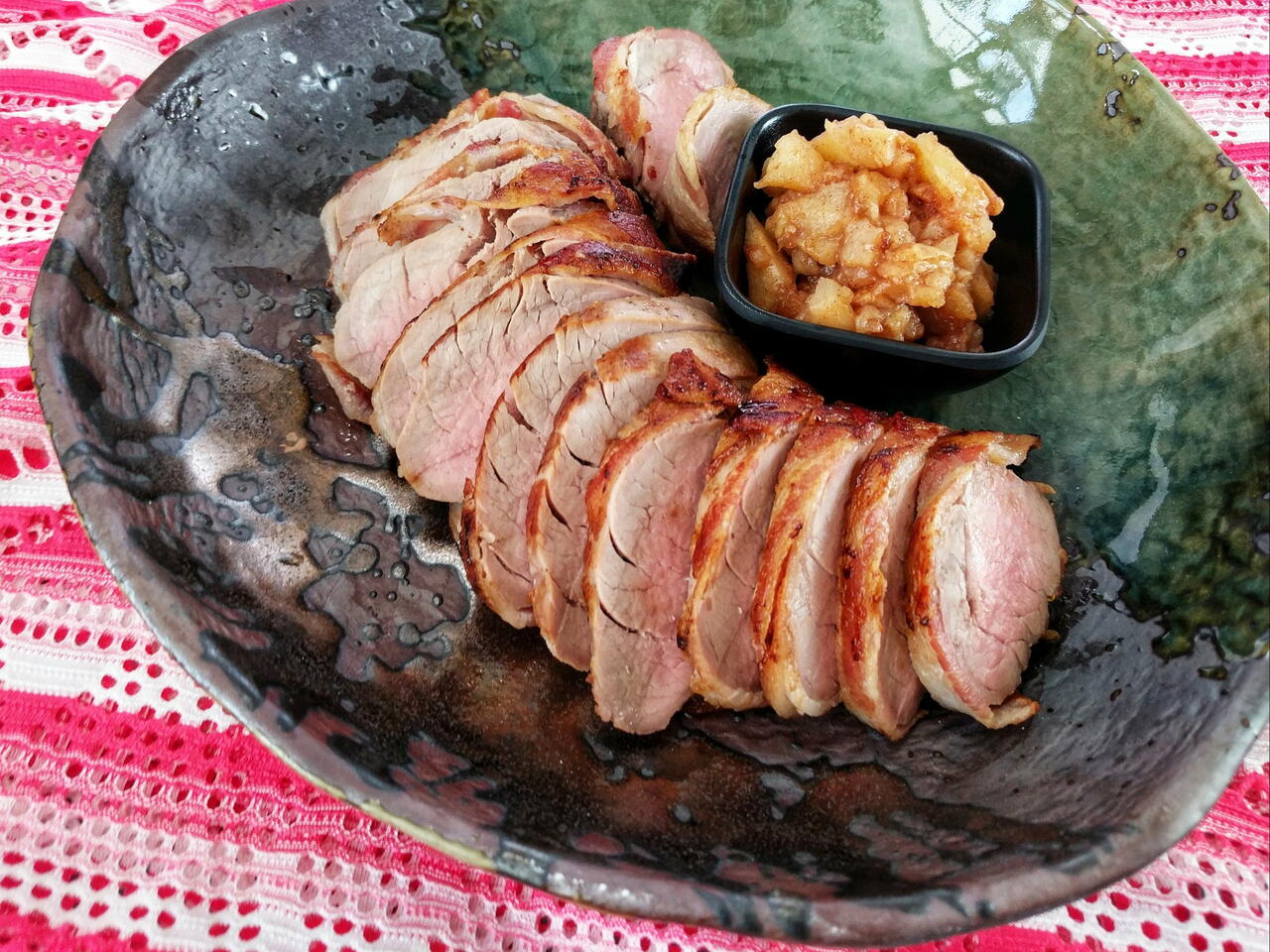 Bravčová Panenka. Ako variť slaninou zabalené bravčové panenko v panvici. Pan fritovanie je najlepší spôsob, ako variť celé bravčové panenka, a tento recept je tak jednoduché, ako to môže byť.
Čo budete potrebovať
1 kus bravčovej panenky
115 gr slaniny
soľ a korenie podľa chuti
Ako variť
Bravčová panenka má tenkú vrstvu spojivového tkaniva, ktoré sa volá blana. Ak ju neodstrániš, môže sa mäso pri pečení skrútiť. Ak narežeš túto blanu nožom, mala by sa dať ľahko odlúpnuť.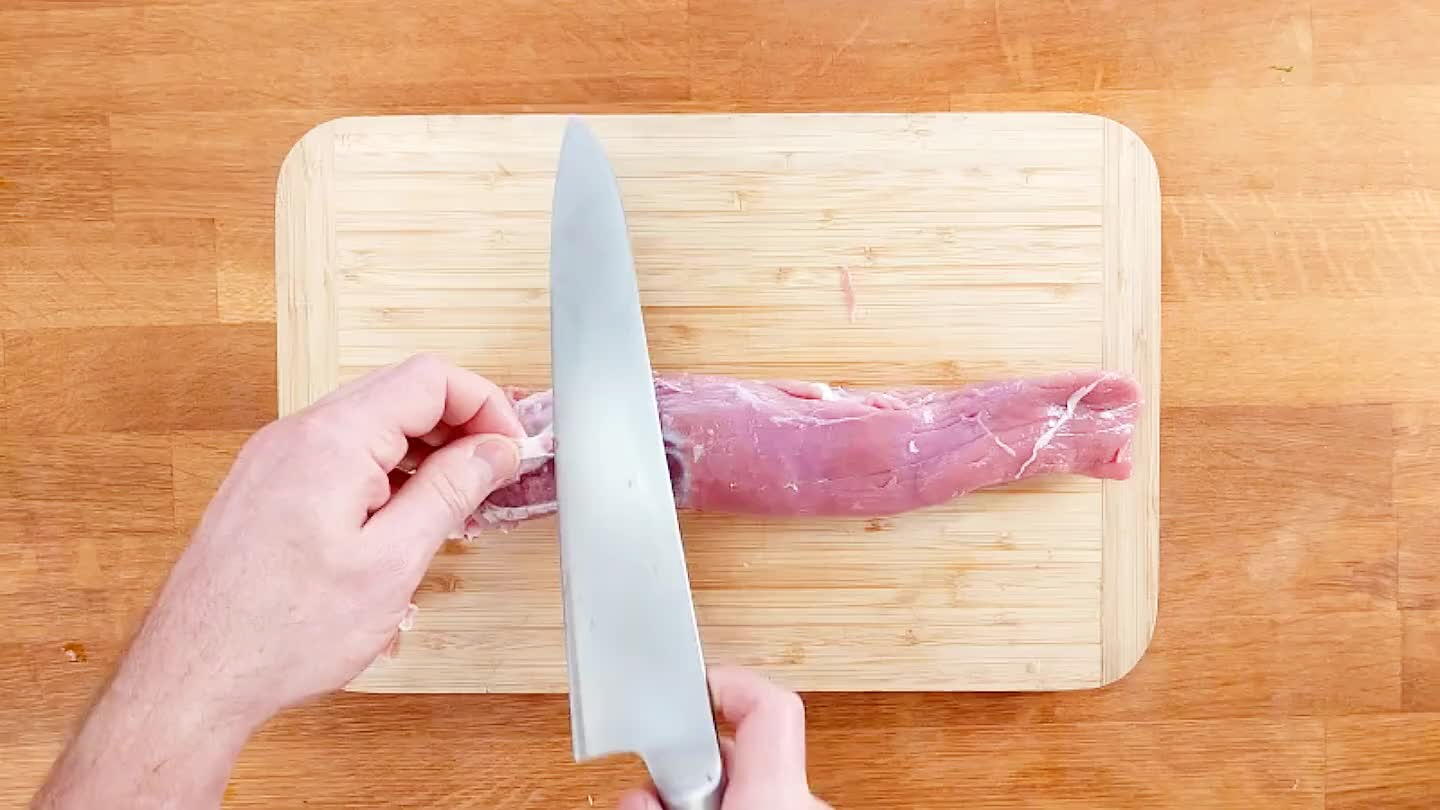 Odstráň akékoľvek zvyšky tuku a spojivového tkaniva, ktoré uvidíš. Tieto biele miesta zvyčajne pečením stvrdnú.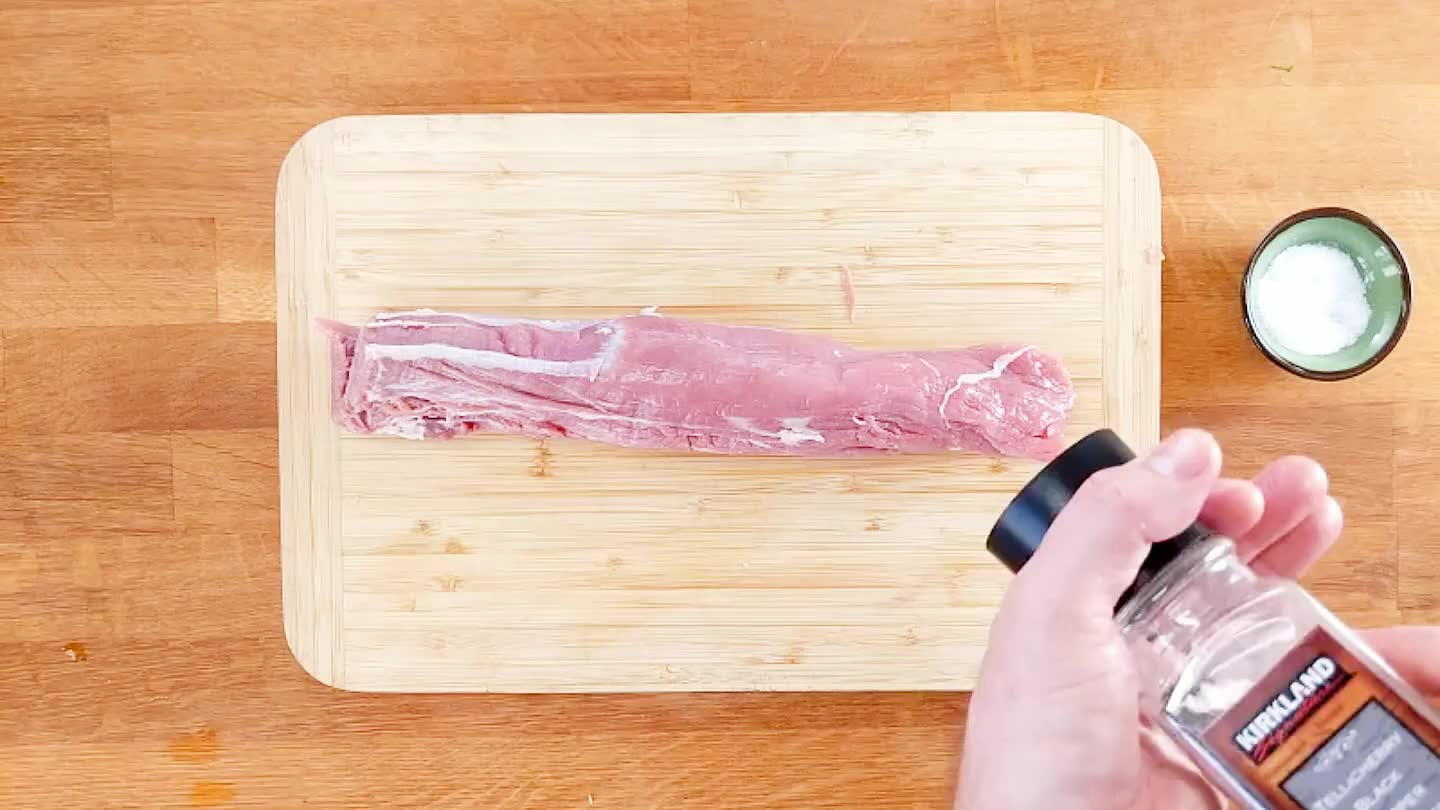 Pridaj soľ a korenie.
Nakrájaj plátky slaniny tak, aby boli dostatočne dlhé na obalenie panenky. Usporiadaj ich na krájaciu dosku s prekrývajúcimi sa okrajmi. Polož panenku navrch a pevne zroluj.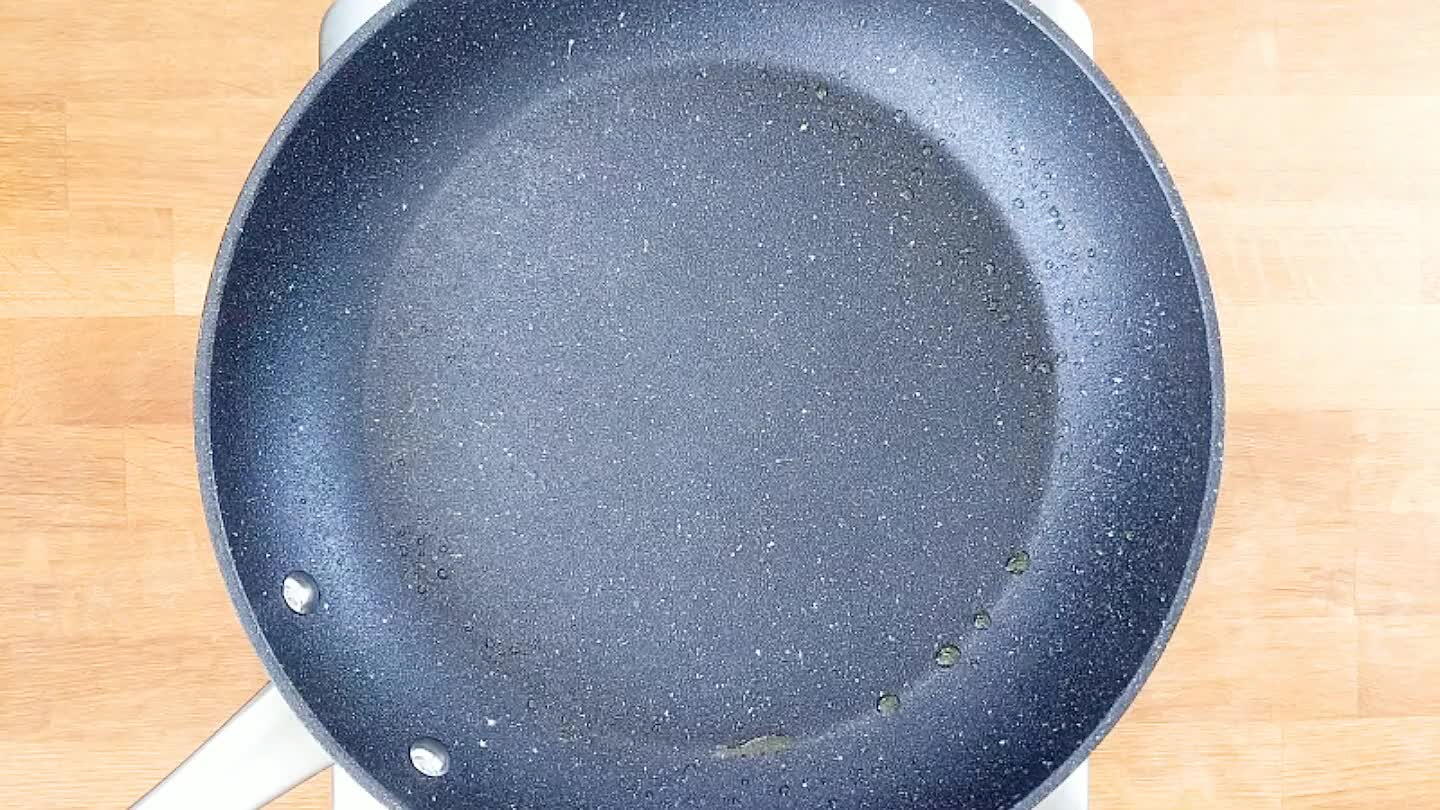 Predhrej grilovaciu panvicu na miernom ohni. Polož panenku obalenú v slanine do stredu panvice.
Keď slanina zospodu sa opečie do chrumkava a do zlatista, otoč panenku. Pokračuj v otáčaní až kým nebude slanina zlatistá a chrumkavá kolom dokola.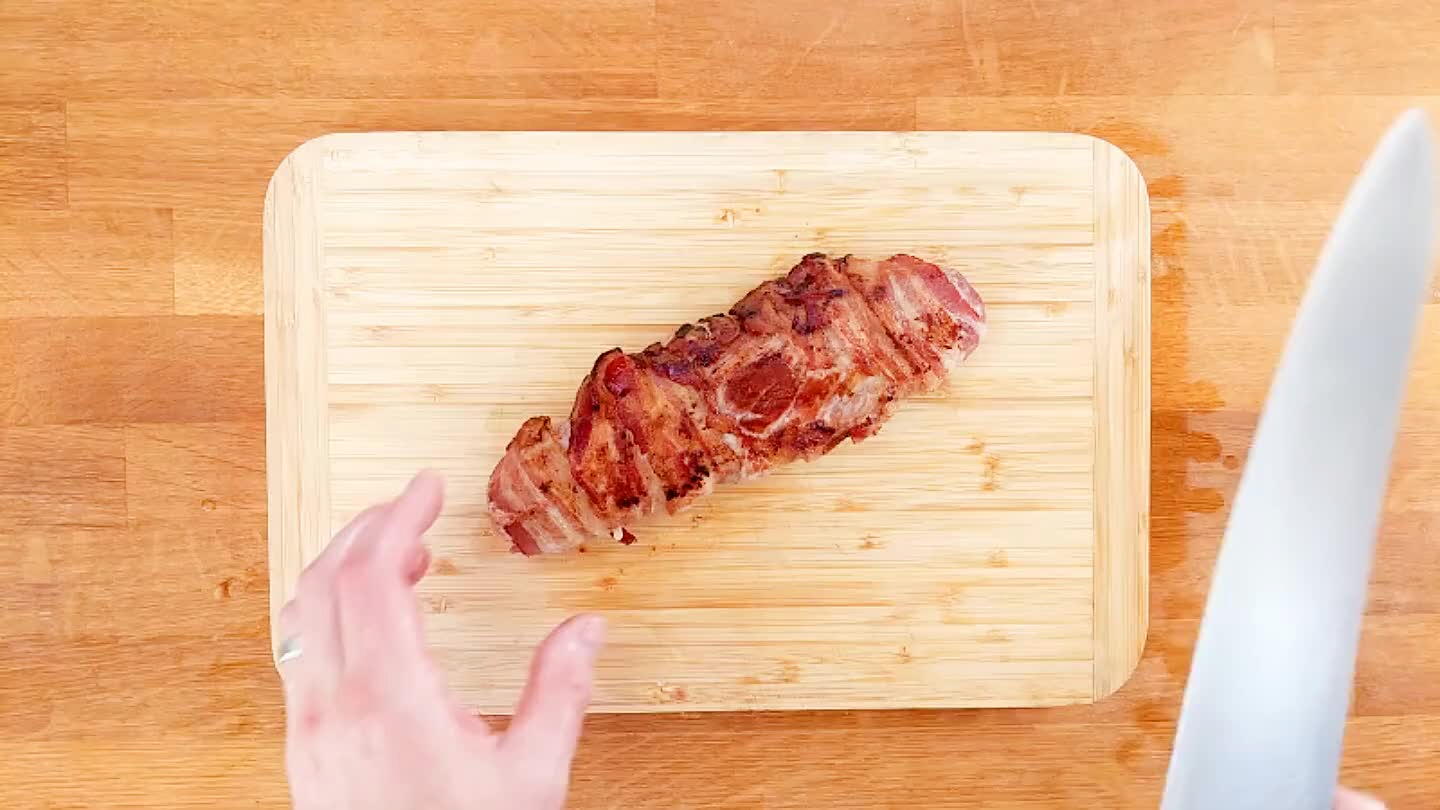 Prelož panenku na krájaciu dosku a nechaj ju postáť asi 10 minút. Potom nakrájaj mäso naprieč. Ak je slanina chrumkavá dookola, panenka by mala byť úplne prepečená.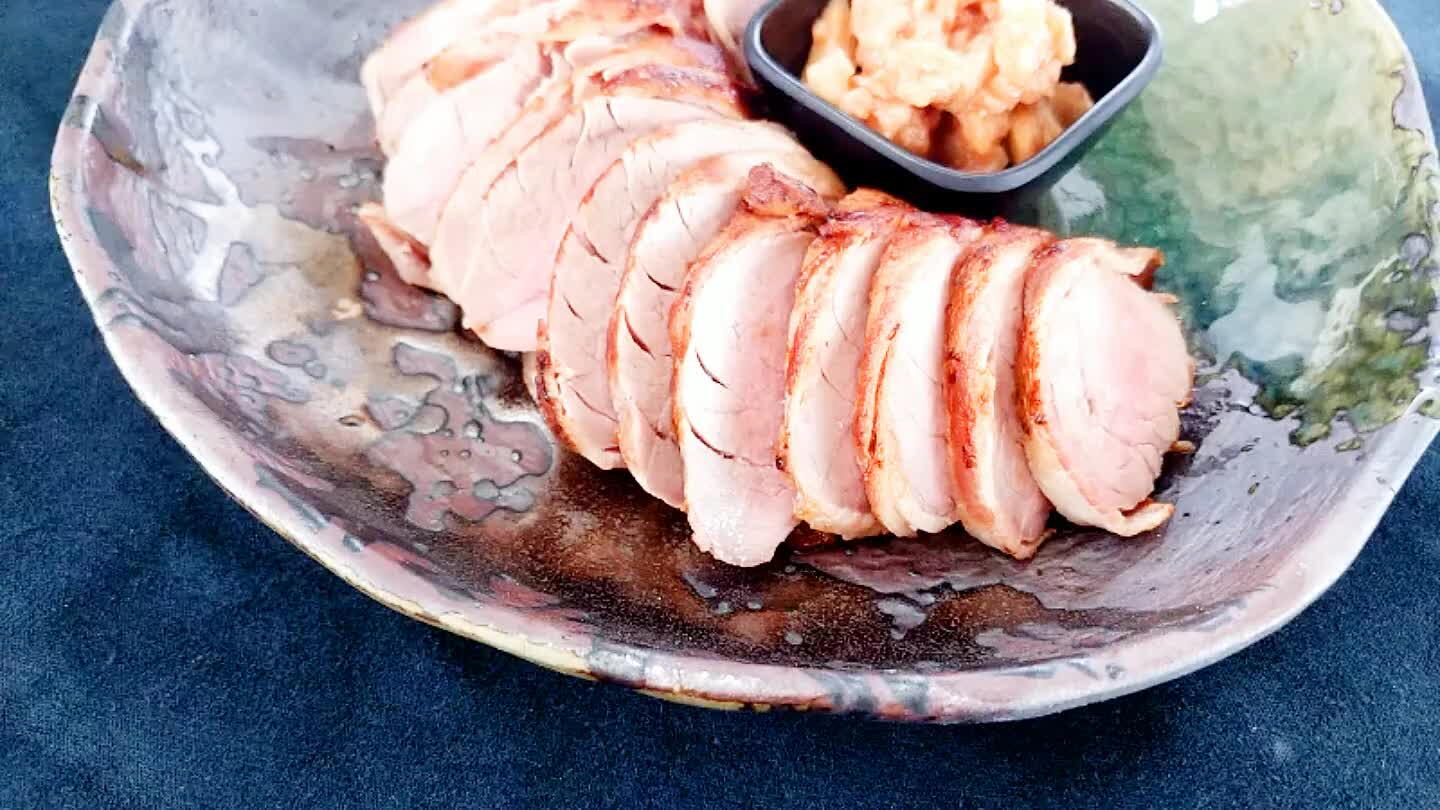 Vyzerá, že na miernom ohni to ide. Hodí sa k tomu jablkové pyré.