Pork Tenderloin Wrapped in Bacon
the best way to pan fry pork tenderloin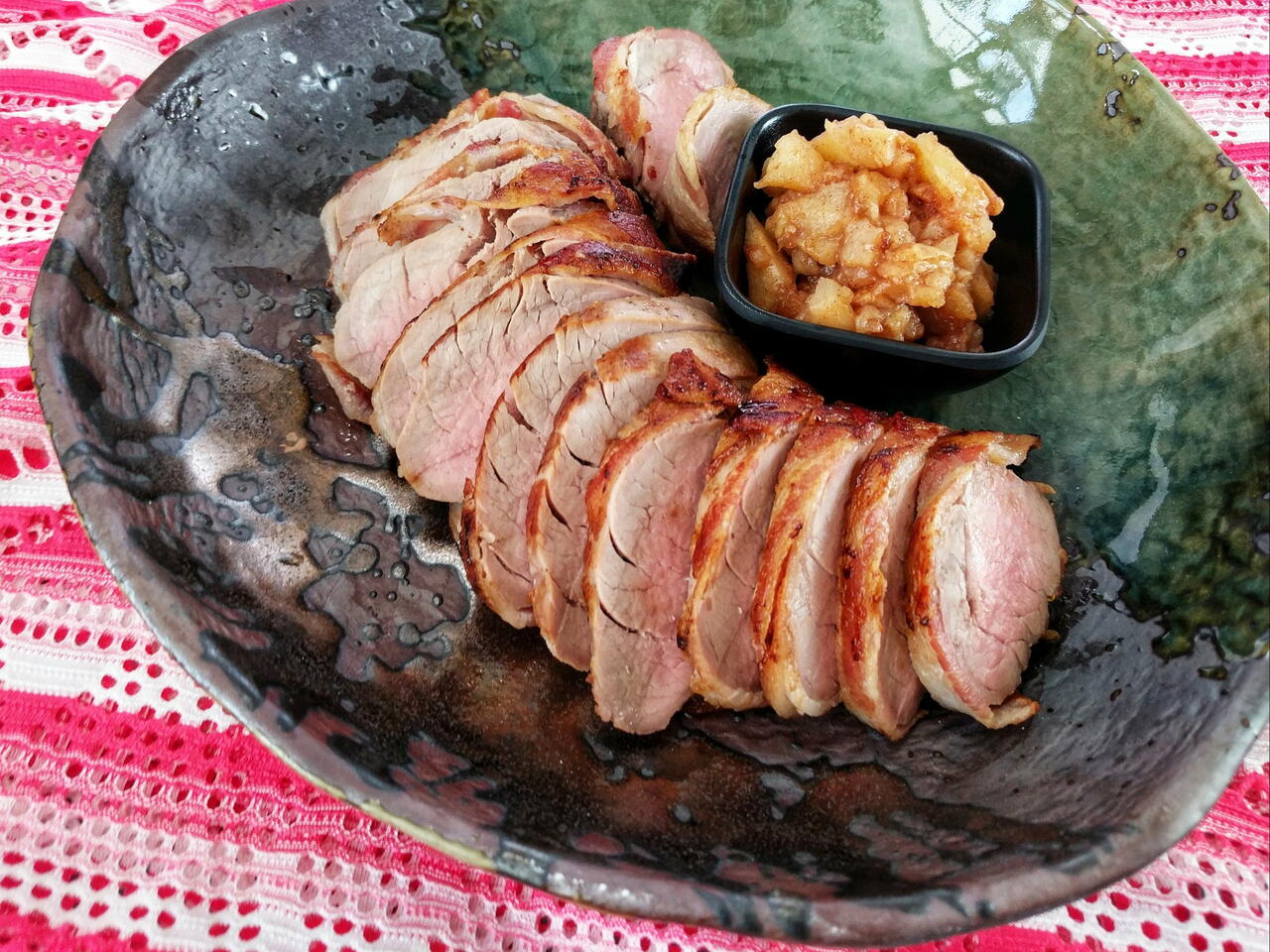 Recipe video made by Ryan
Published on 04/25/2018, viewed by 64257 , 0 Comments
4 portions
20m
Pan frying is the easiest way to cook a whole pork tenderloin, and this recipe is just about as simple as can be.
What you will need
1.5 lb pork tenderloin
1/4lb (115g) bacon
Salt, as needed
Black Pepper, as needed
(Nutritional facts 138 calories, 7.44 g fat, 2.37 g carbohydrates, 16.34 g protein, 40 mg cholesterol, 881 mg sodium)
How to cook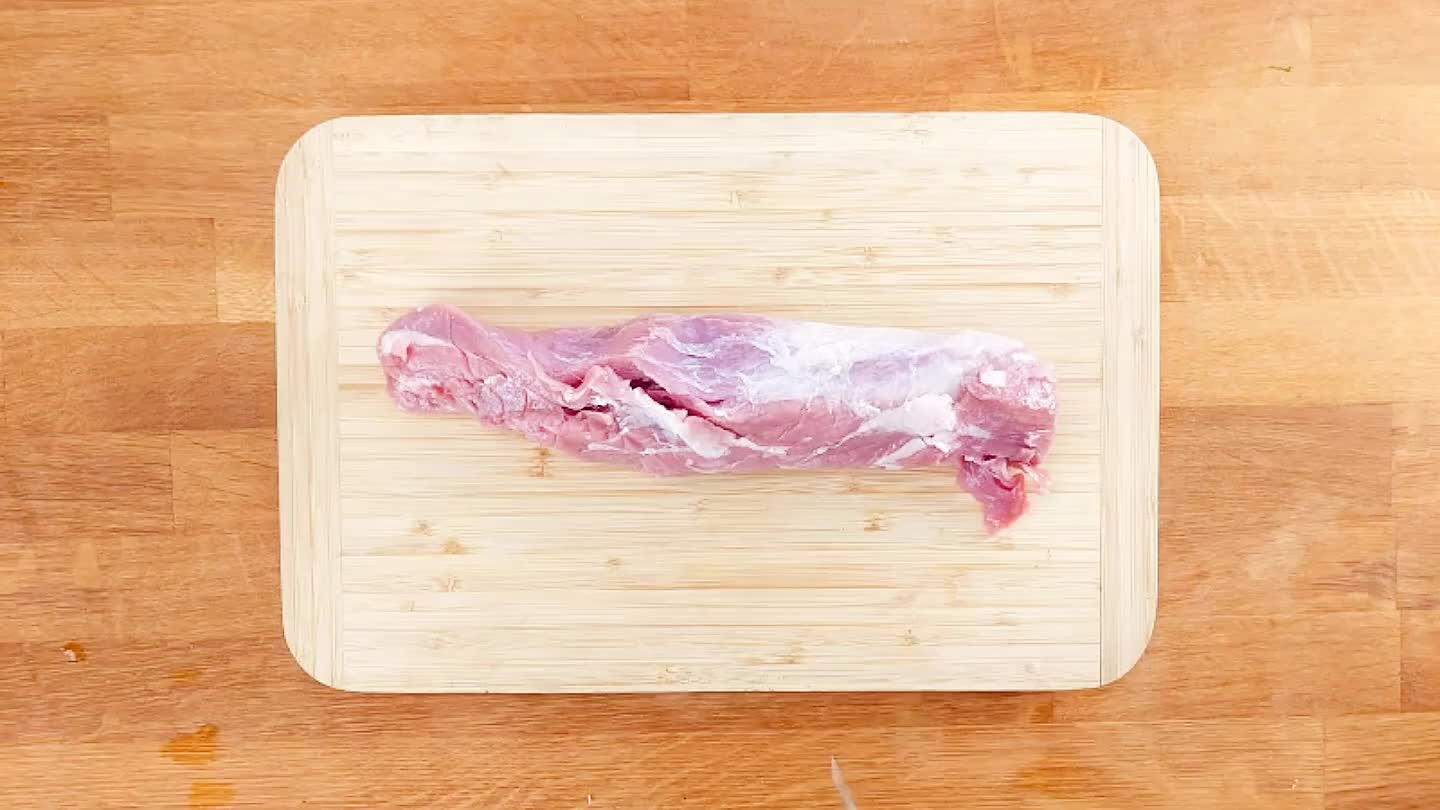 Pork tenderloin has a thin coating of connective tissue called a silver skin. If left on, it can cause your tenderloin to curl as it cooks. If you knick this membrane with a knife, it should peel away easily.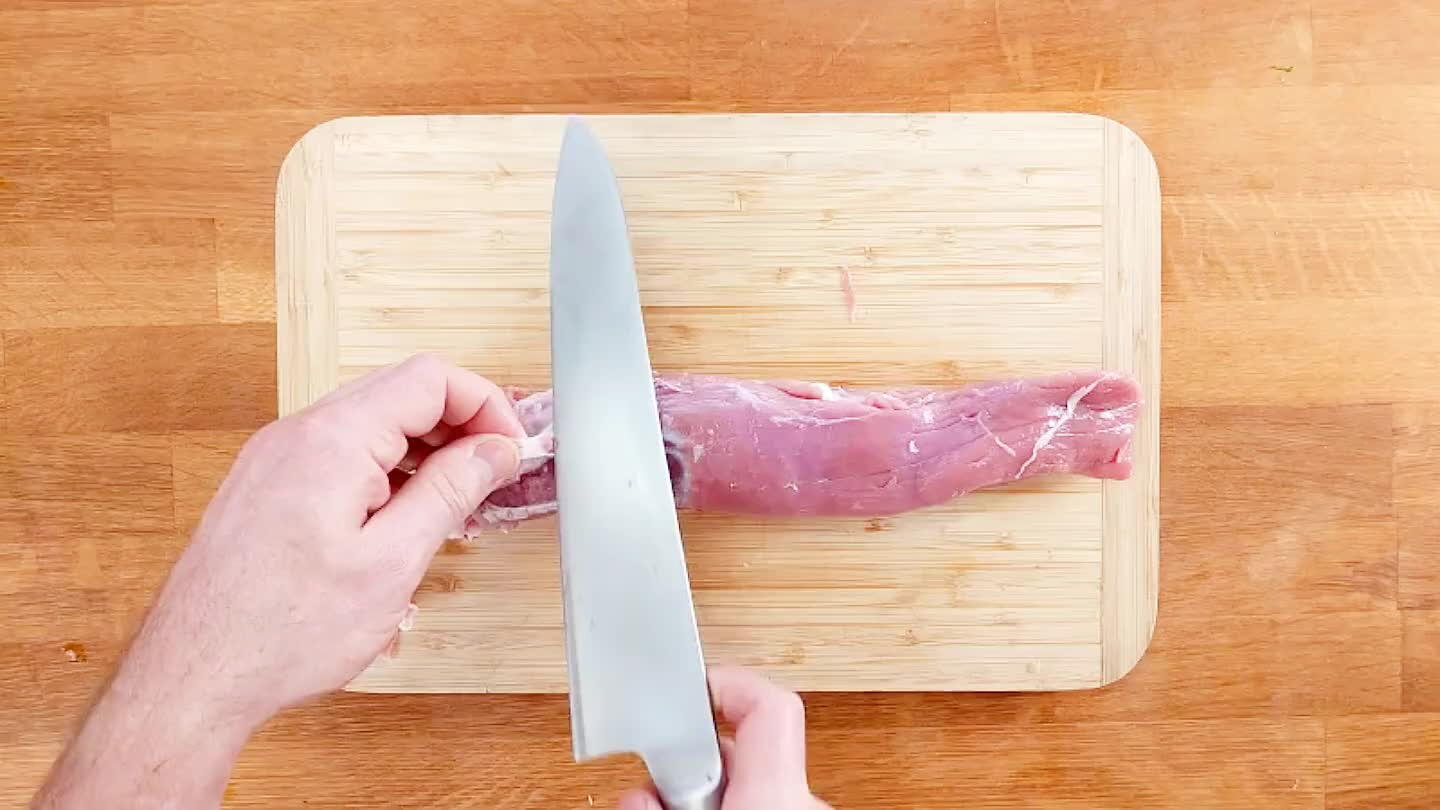 Slice off any other excess fat and connective tissue you see. Those white spots have a tendency to cook up tough.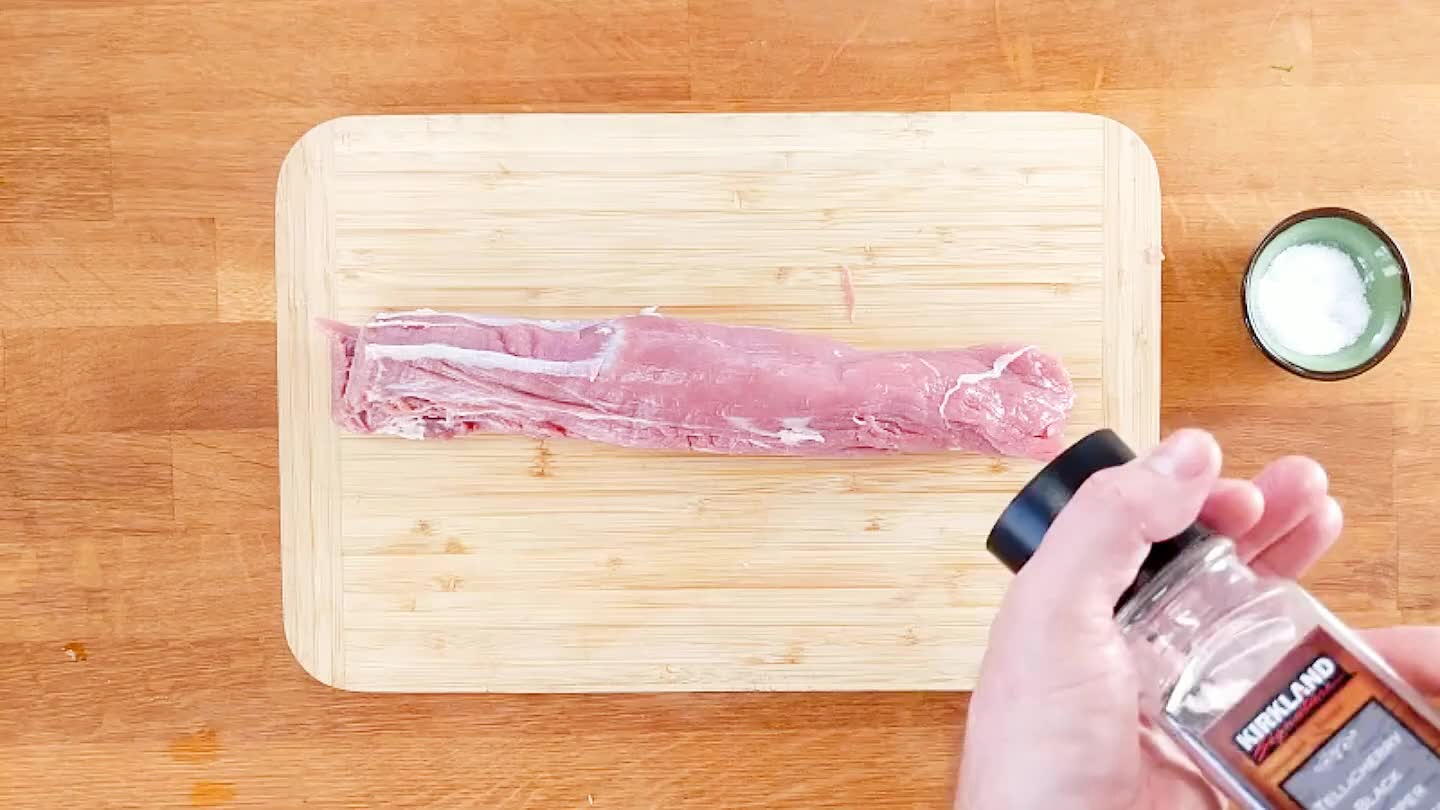 Season with salt and pepper.
Trim slices of bacon so that they are just long enough to wrap around your tenderloin. Arrange on a cutting board with edges overlapping. Place tenderloin on top and roll tightly.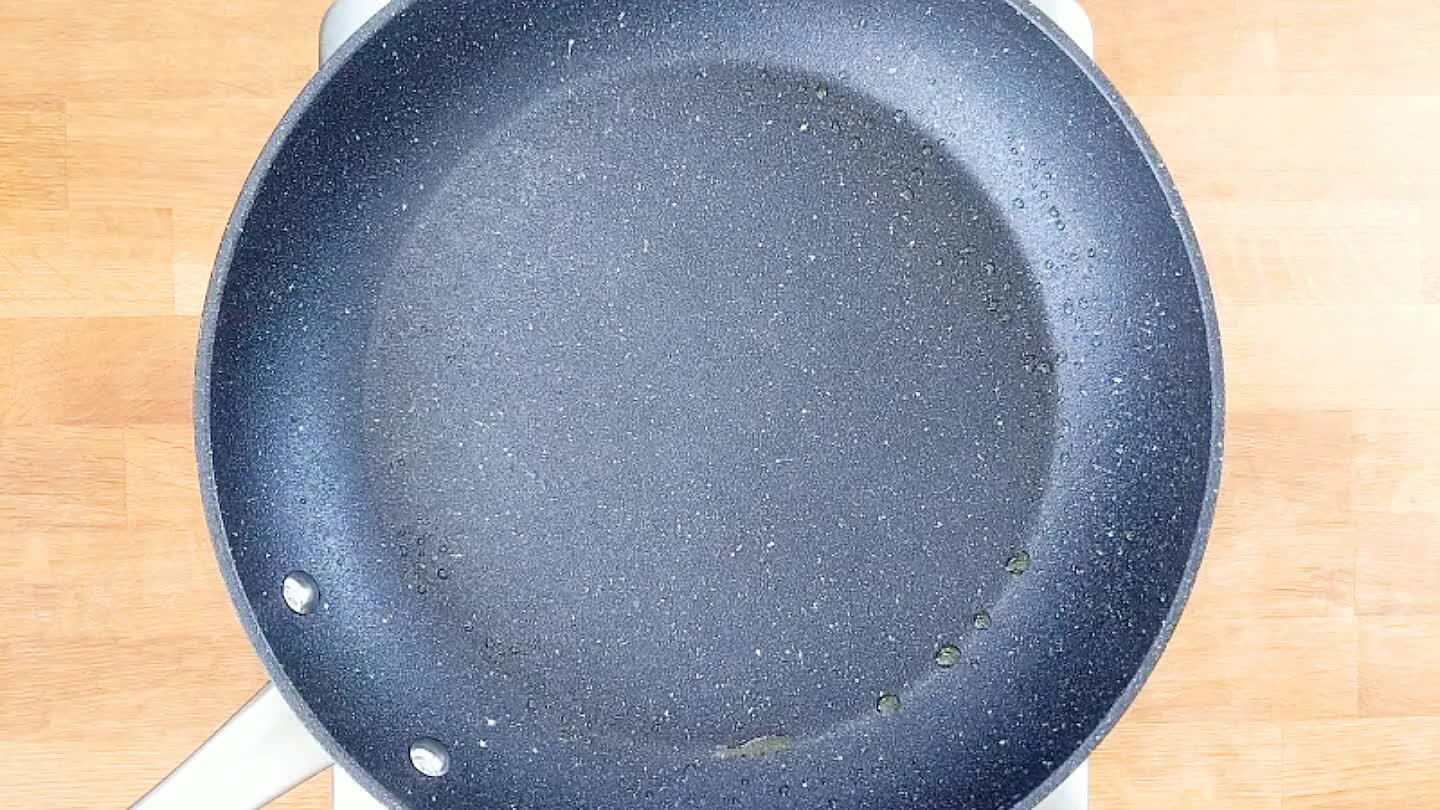 Heat a sautée pan over medium heat. Place your bacon wrapped tenderloin in the center of the pan.
When the bacon on the bottom is a rich golden brown and crispy, rotate the tenderloin. Continue rotating until the bacon is golden and crispy all the way around.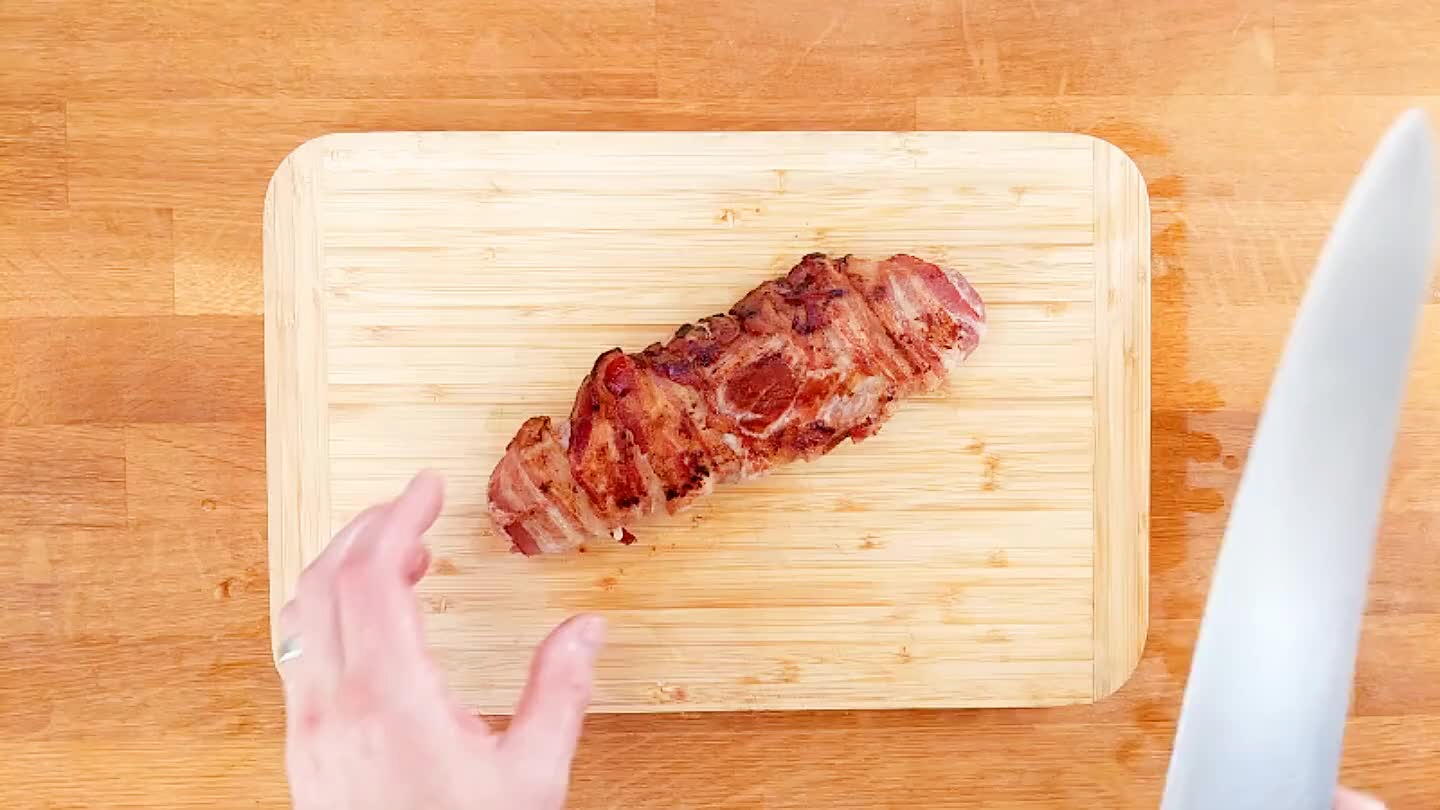 Move the tenderloin to a cutting board and let it rest for about ten minutes. Then slice against the grain. If your bacon is crispy all around, your tenderloin should be nicely cooked. To be sure, you can use a meat thermometer to check the temperature at the center of the tenderloin. For pork, the USDA recommends an internal temperature above 145F (63C).
Looks like it's going on medium-well to me. Goes great with some applesauce.
Comments