20 Minute Pulled Pork Sliders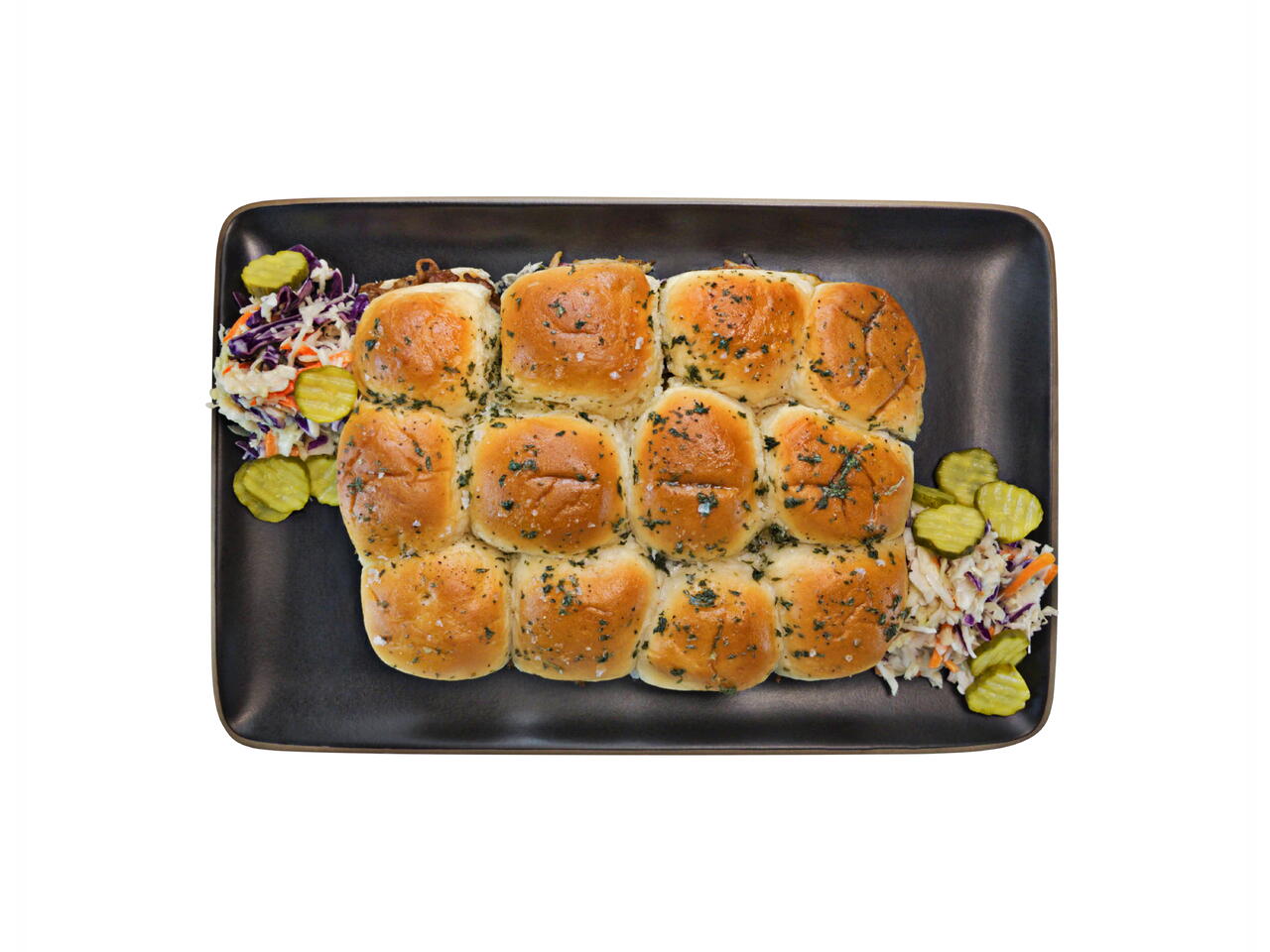 What you will need
16 oz Cooked BBQ Pulled Pork
12 oz Hawaiian Rolls
10 oz Coleslaw
4 oz Dill Pickle Chips
1/4 Red Onion
2 Tbsp Butter
Dried Parsley, optional
flaky Salt, optional
(Nutritional facts 206 calories, 12.08 g fat, 13.54 g carbohydrates, 10.85 g protein, 42 mg cholesterol, 461 mg sodium)
How to cook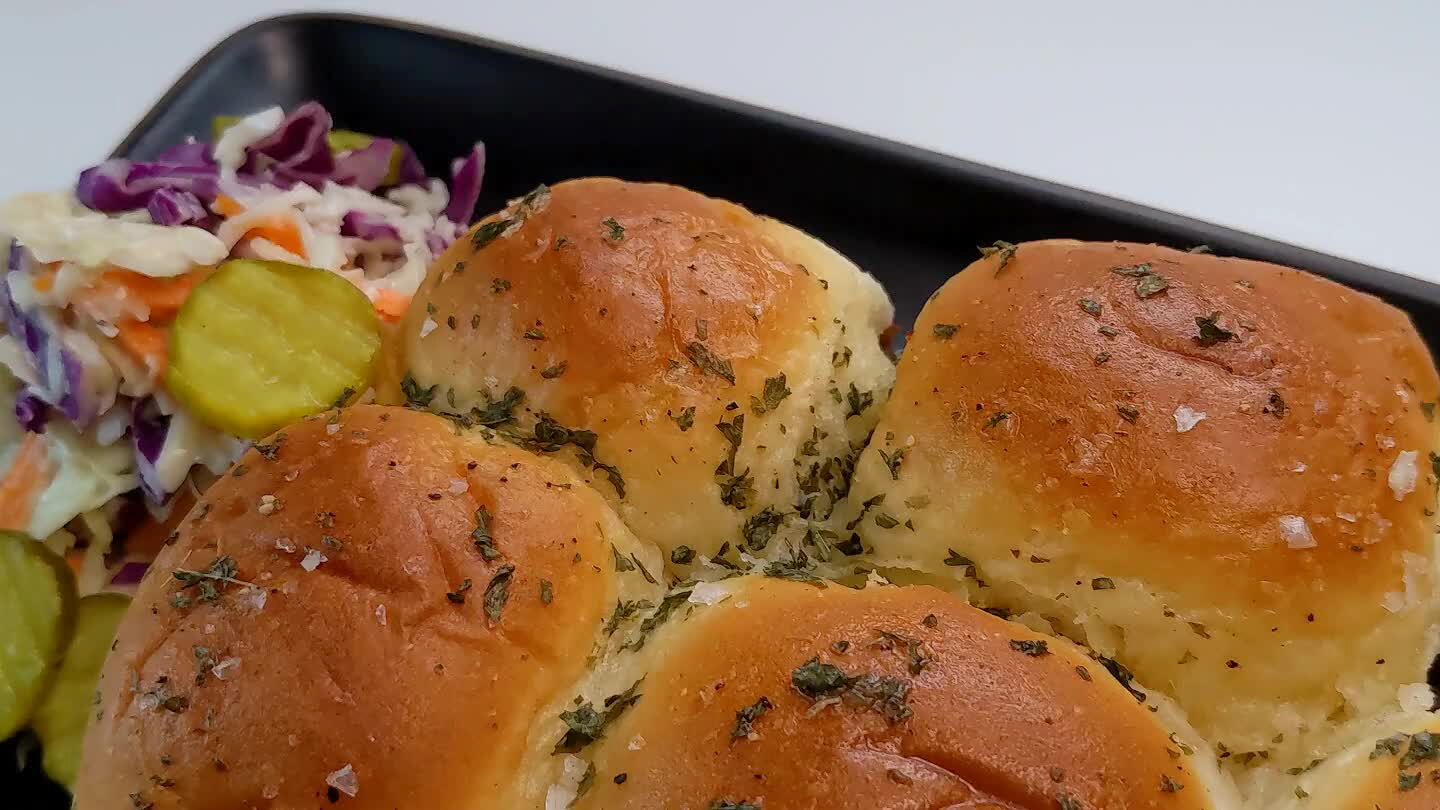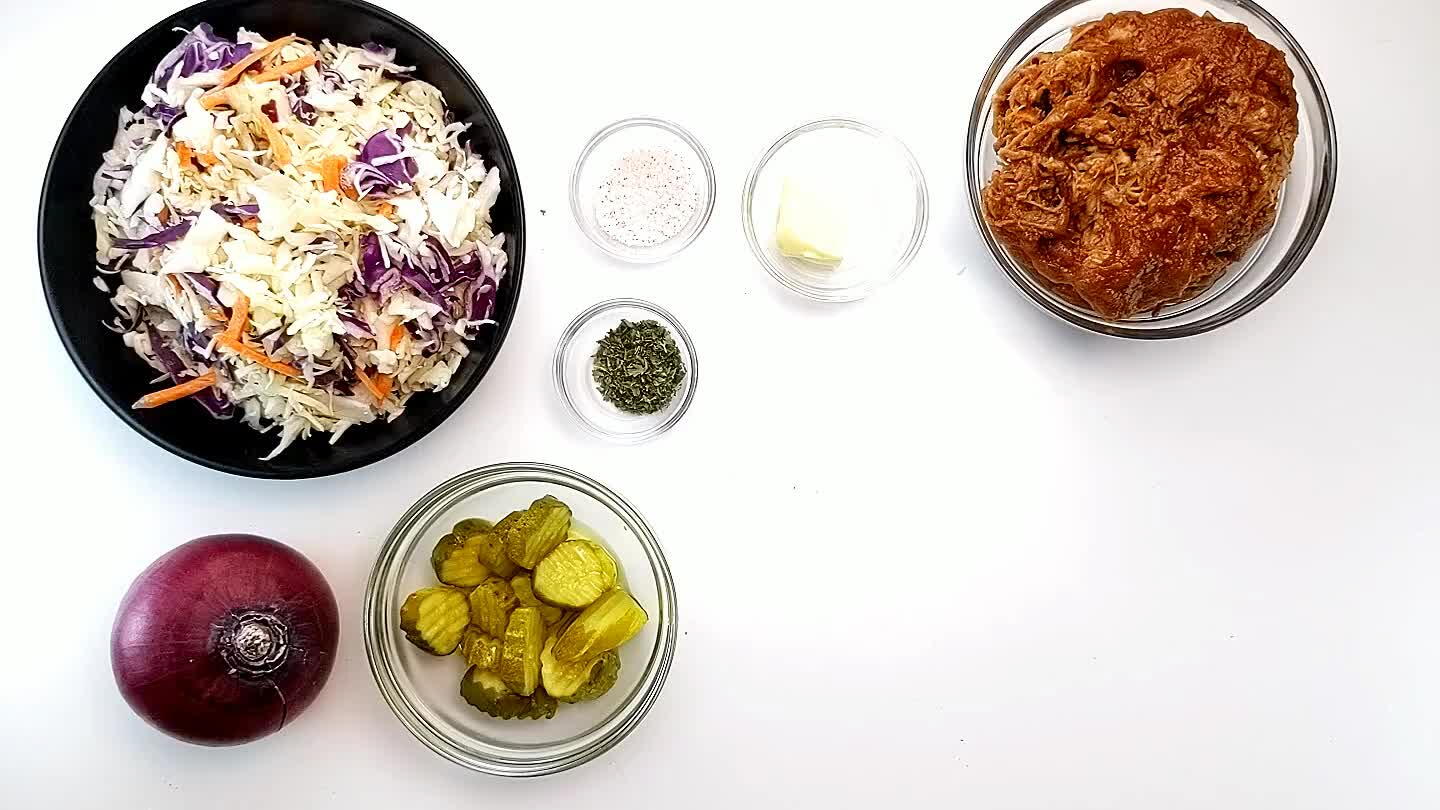 Gather and portion ingredients.
Melt the butter in the microwave or saucepan.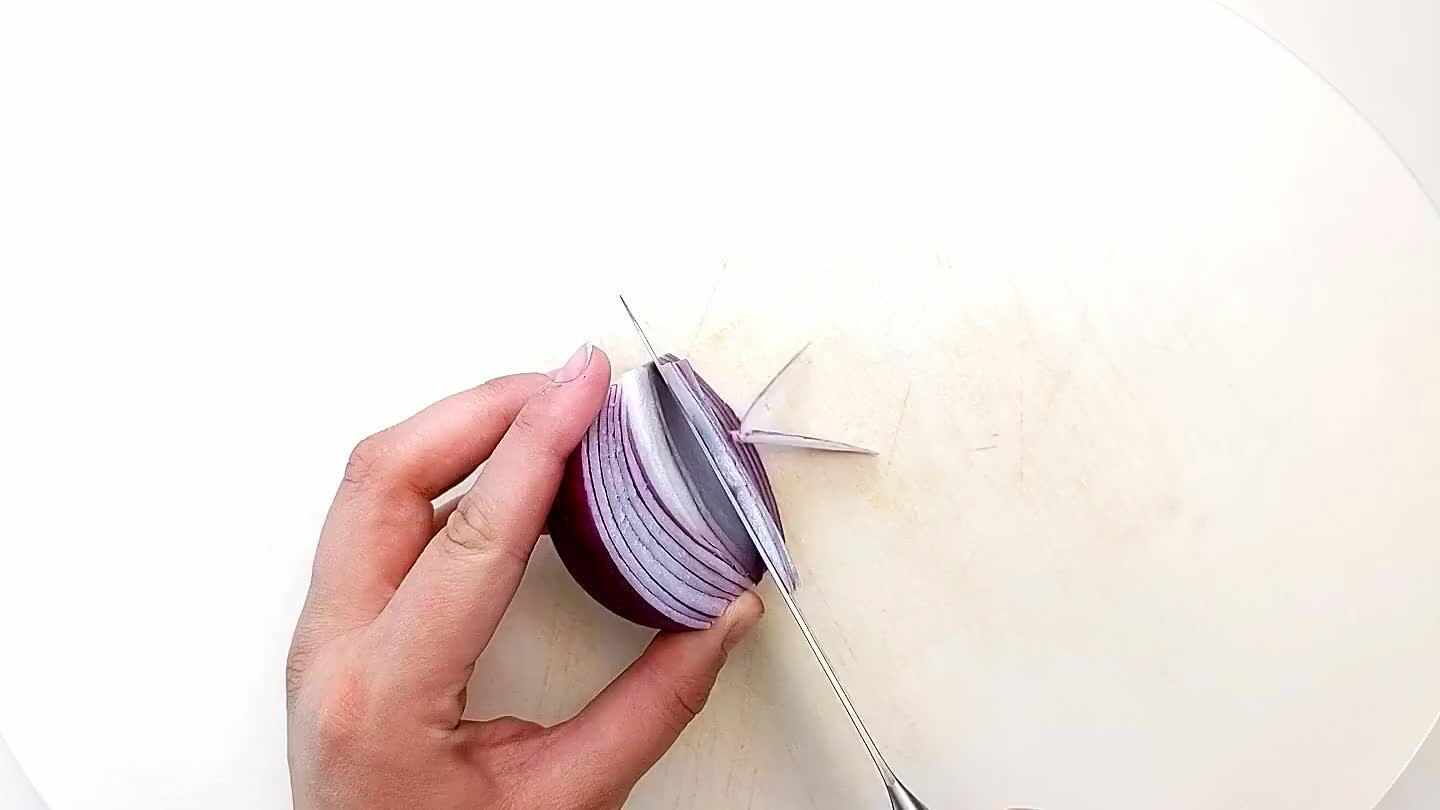 Peel and slice the onion into thin wedges.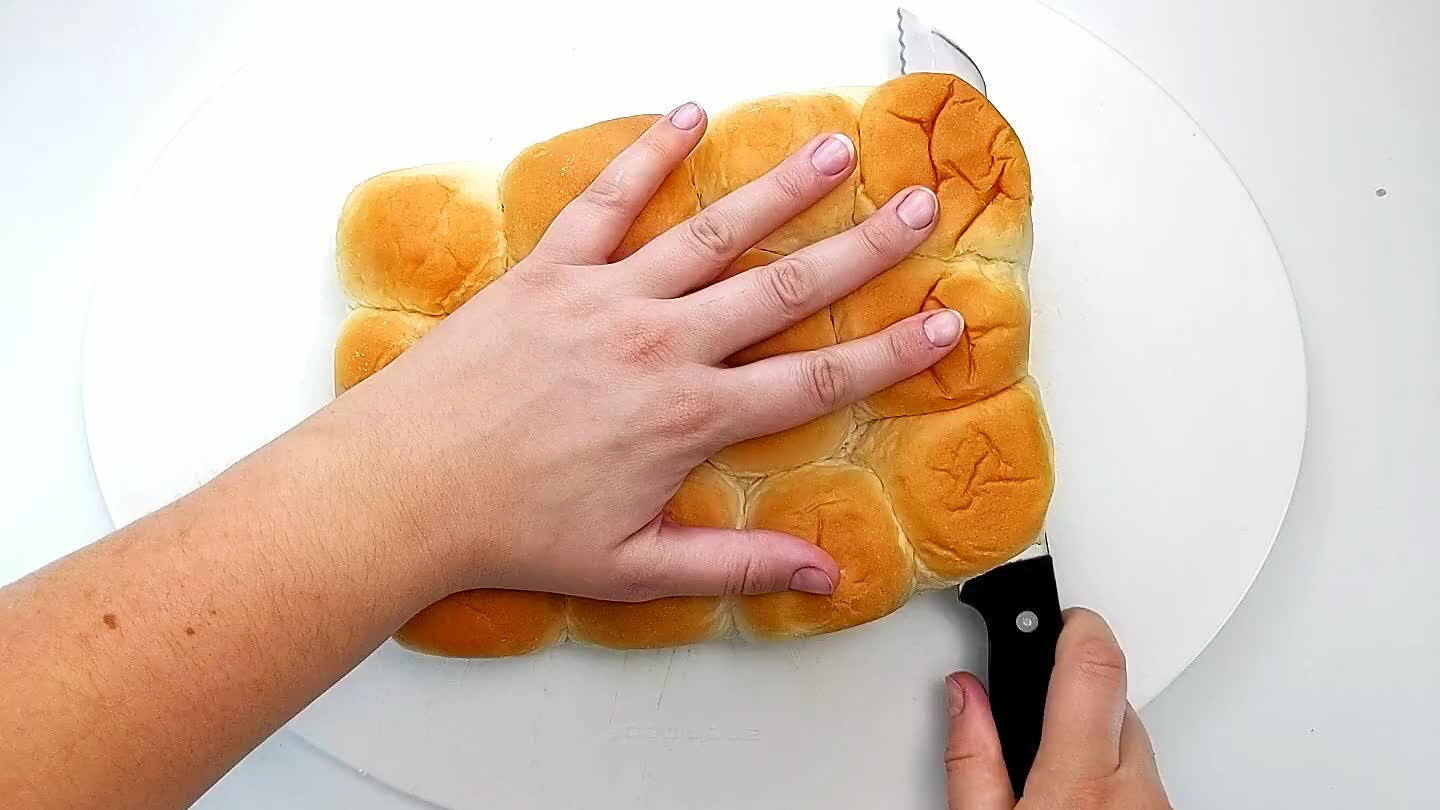 Carefully cut the rolls in half keeping them together if possible.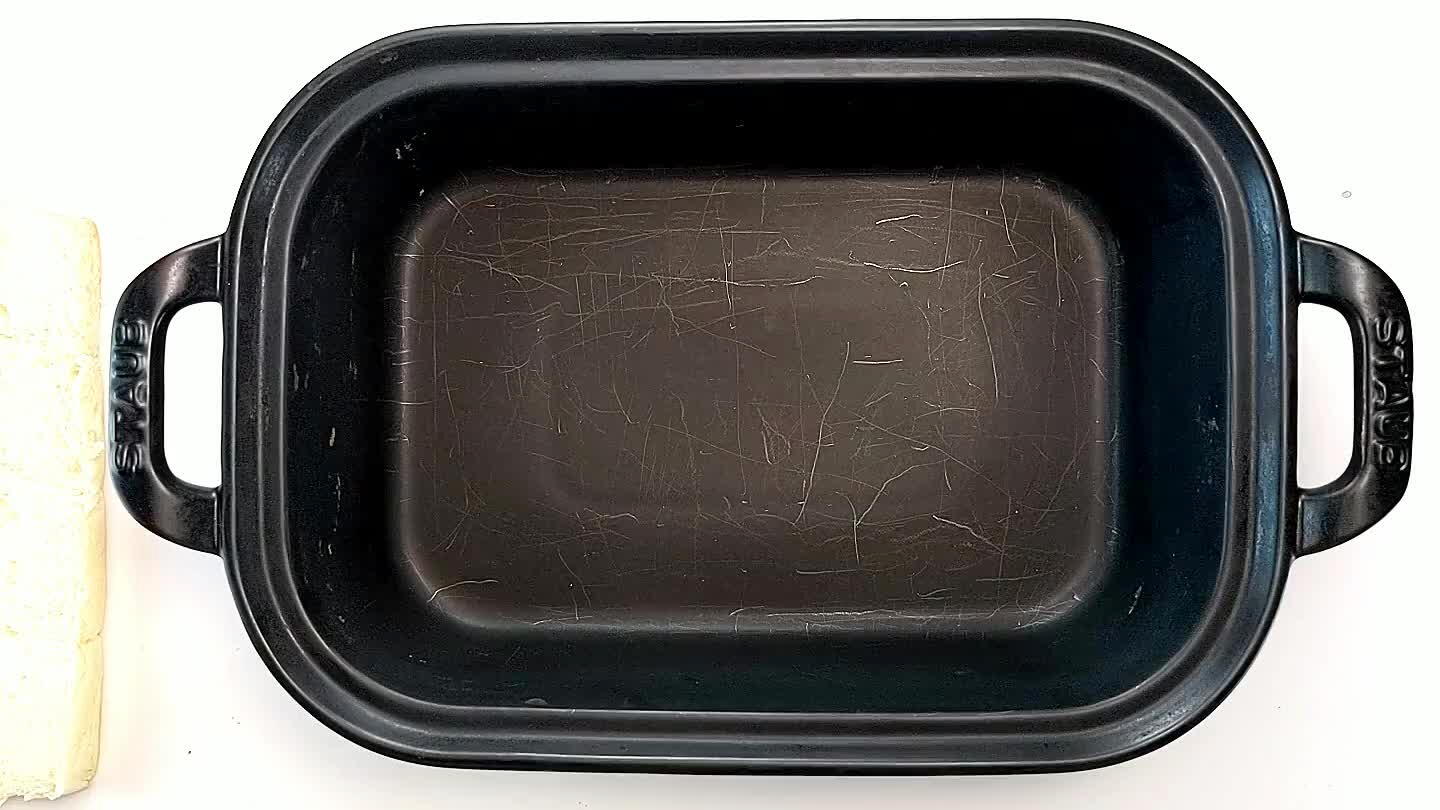 Brush a bit of the melted butter at the bottom of the baking dish.
Place the bottom of the buns in the baking dish and spread the bbq pulled pork evenly across the rolls.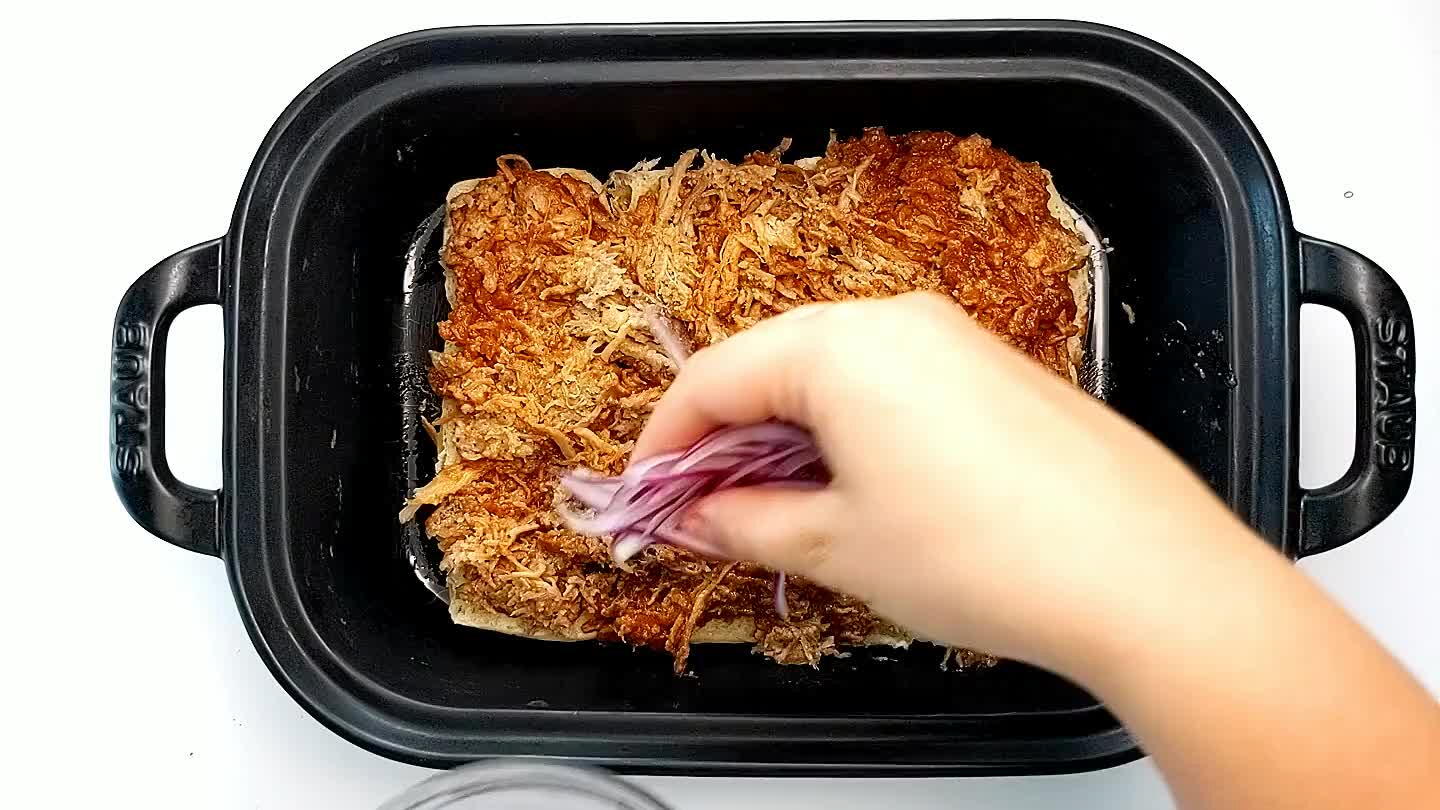 Sprinkle a few red onion wedges over the pulled pork.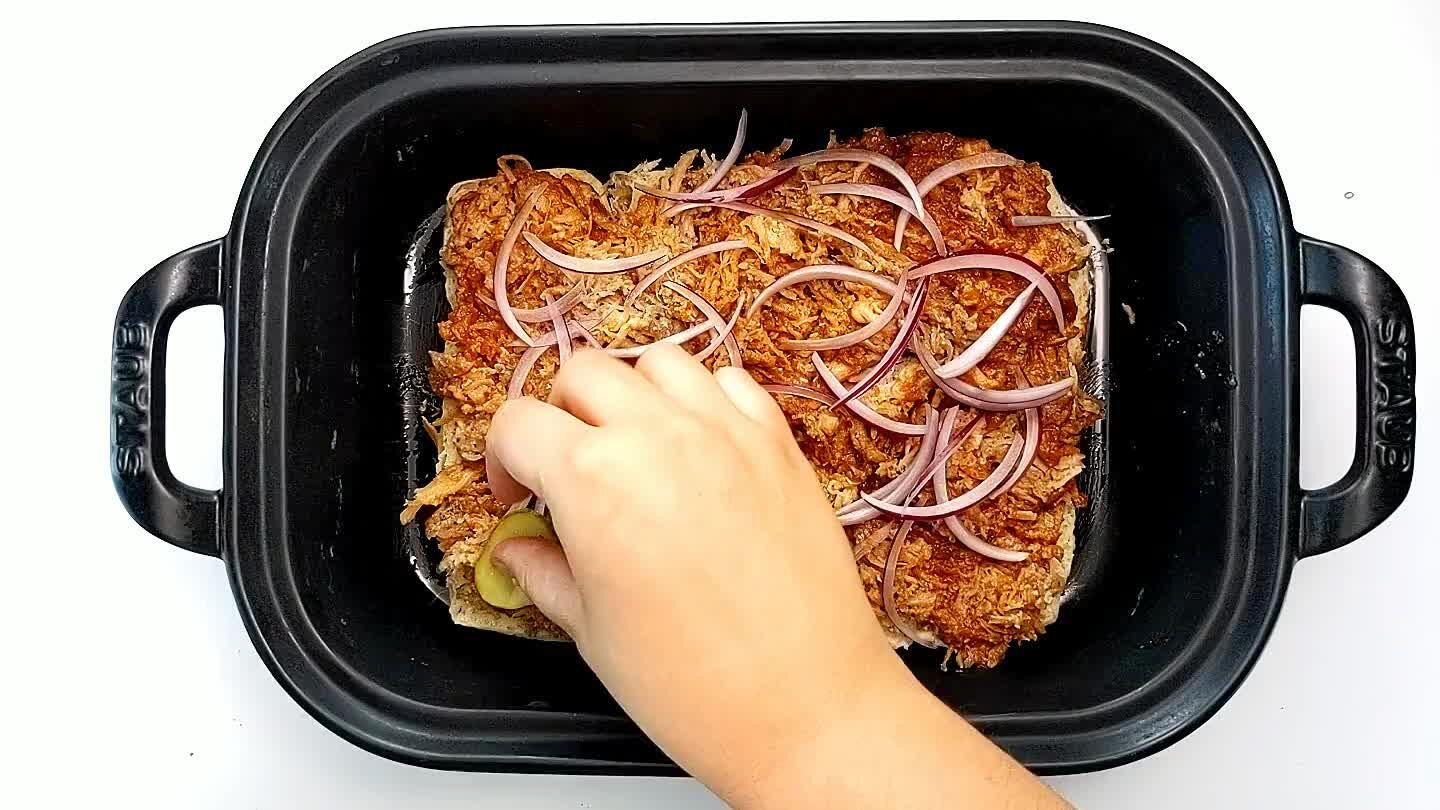 Place the pickle chips evenly around the pulled pork.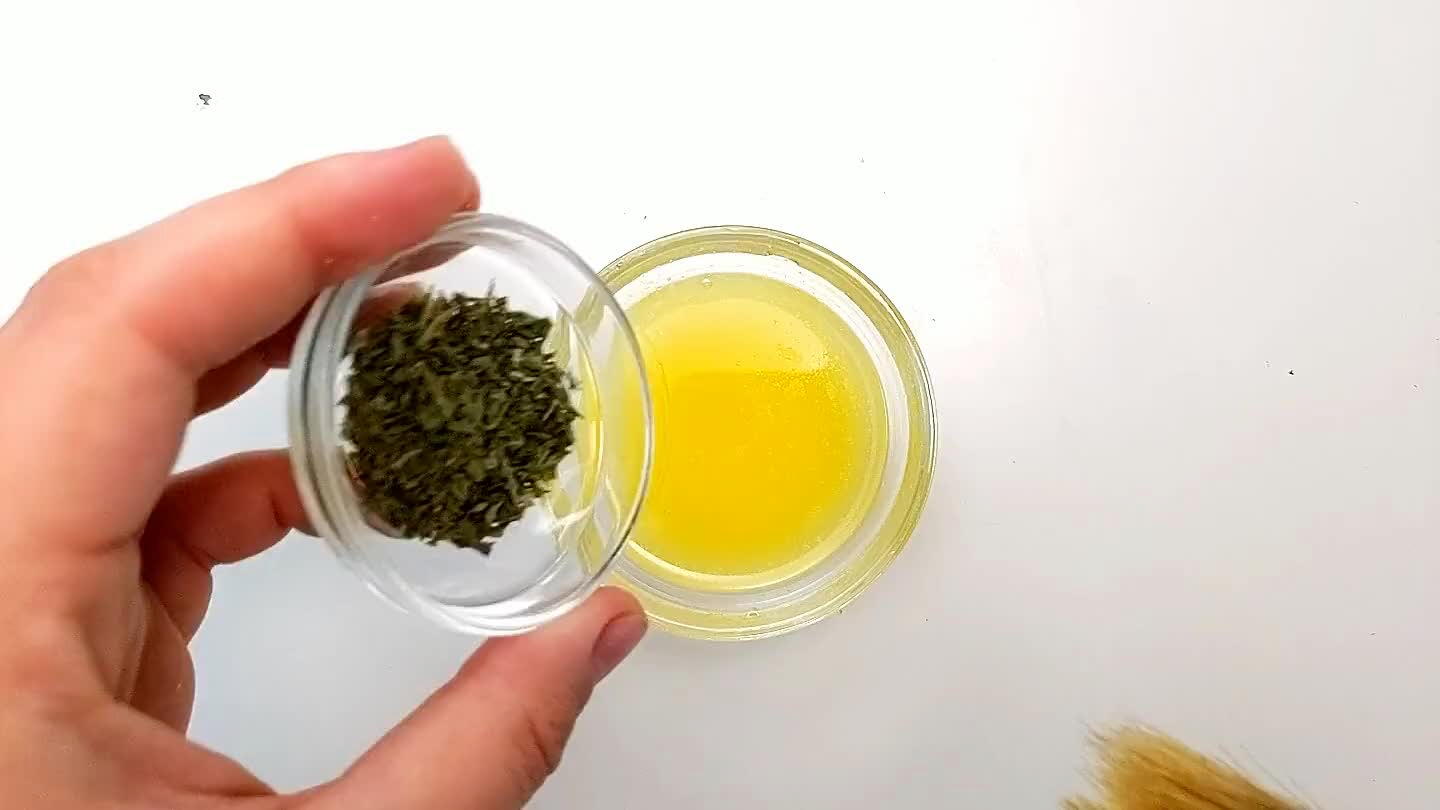 Mix the dried parsley with the melted butter.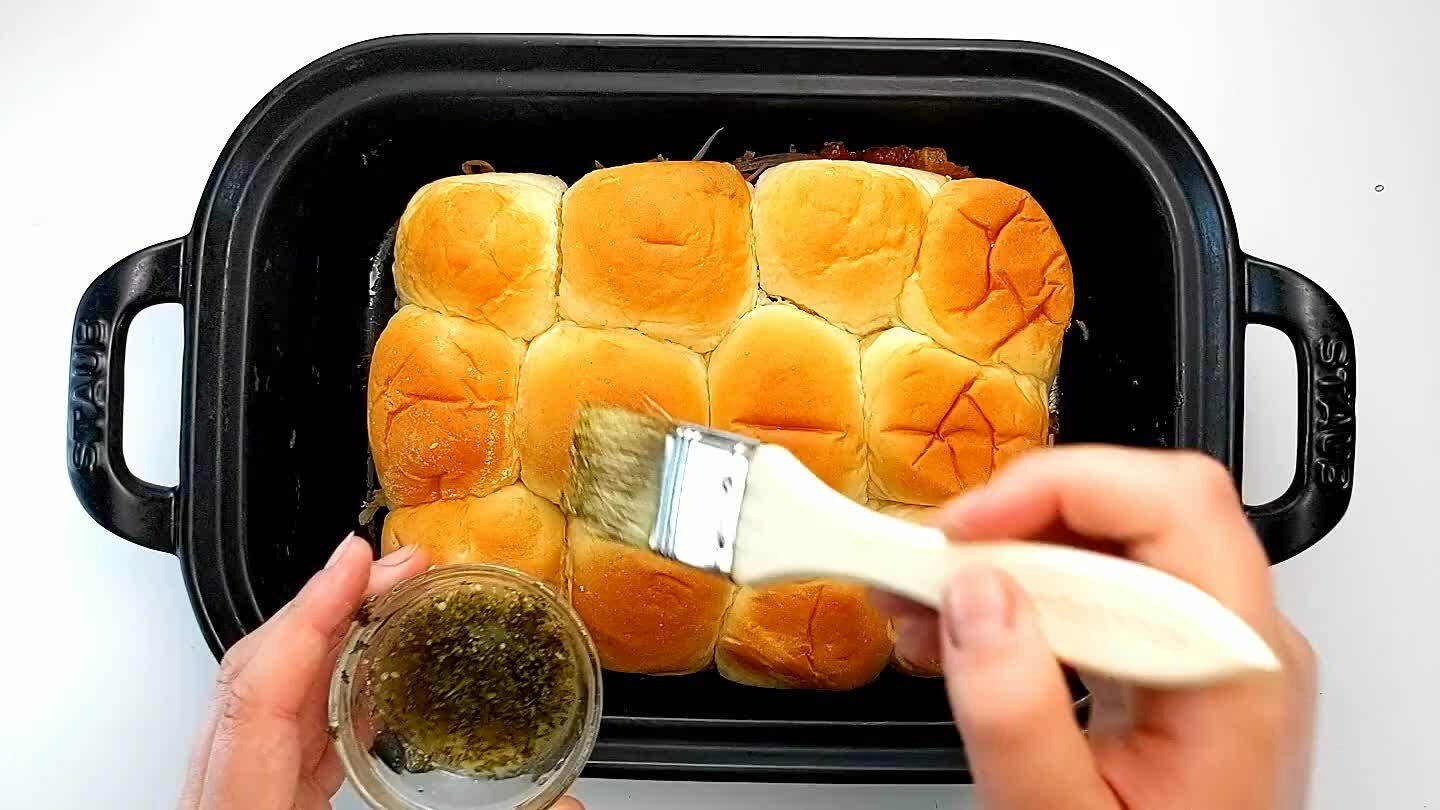 Brush the rolls with the parsley butter and sprinkle with flaky salt if you like.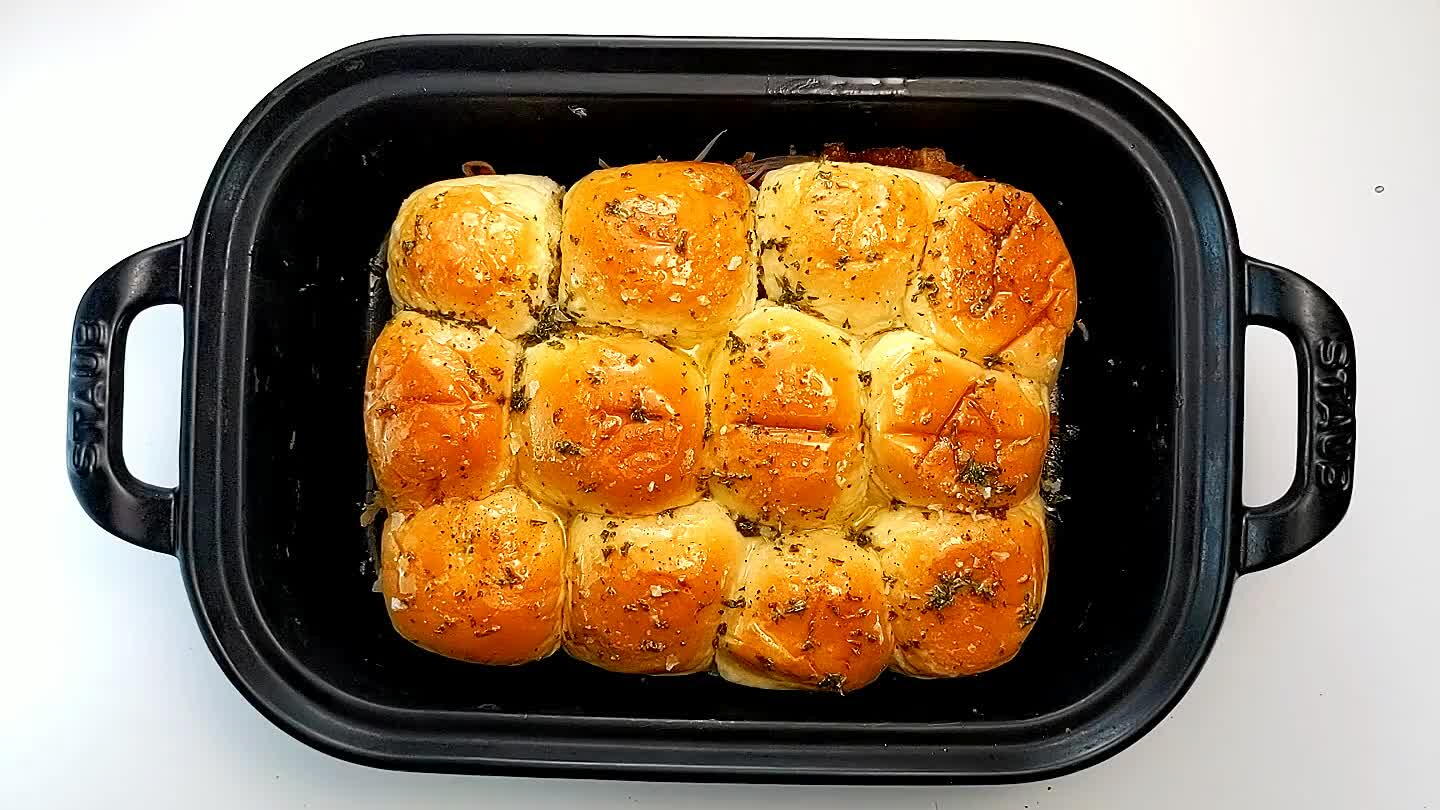 Cover with foil and bake for about 15 minutes or until the inside is nice and hot.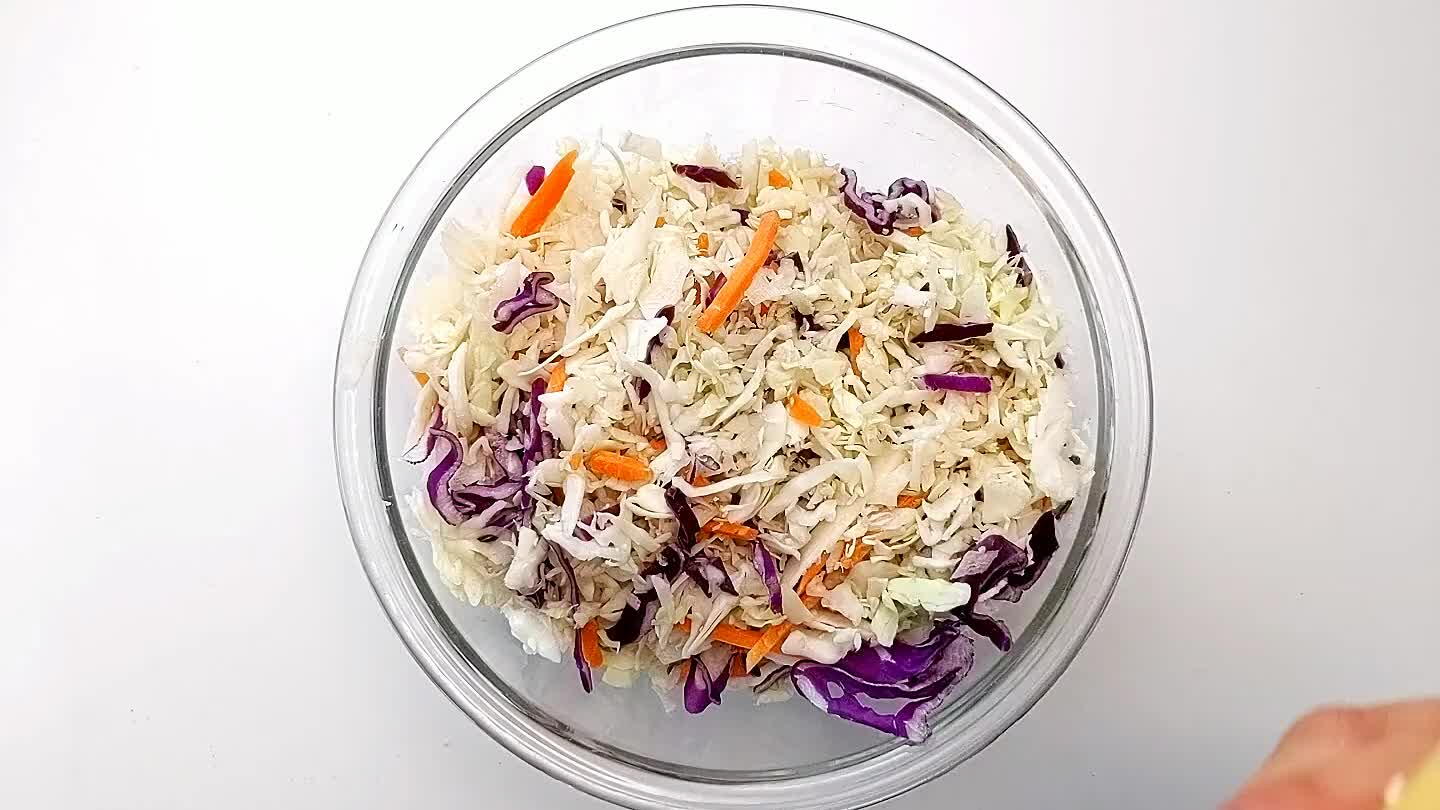 Toss the coleslaw if needed.