1 portions
5m
Tzatziki is SO easy to make at home and far better and fresher than you can get at the store. Try this with chicken, veggies, or with pita chips or bread! If you can't find fresh dill, dried will also work. Use about 1 Tbsp of dry dill weed.
What you will need
1/2 Cucumber
1 cup Plain Greek Yogurt
1/2 Lemon
1/2 tbsp Olive Oil
1 Garlic Clove
1/4 tsp Salt
.5 oz Fresh Dill
(Nutritional facts 60 calories, 1.3 g fat, 3.97 g carbohydrates, 8.51 g protein, 4 mg cholesterol, 240 mg sodium)
How to cook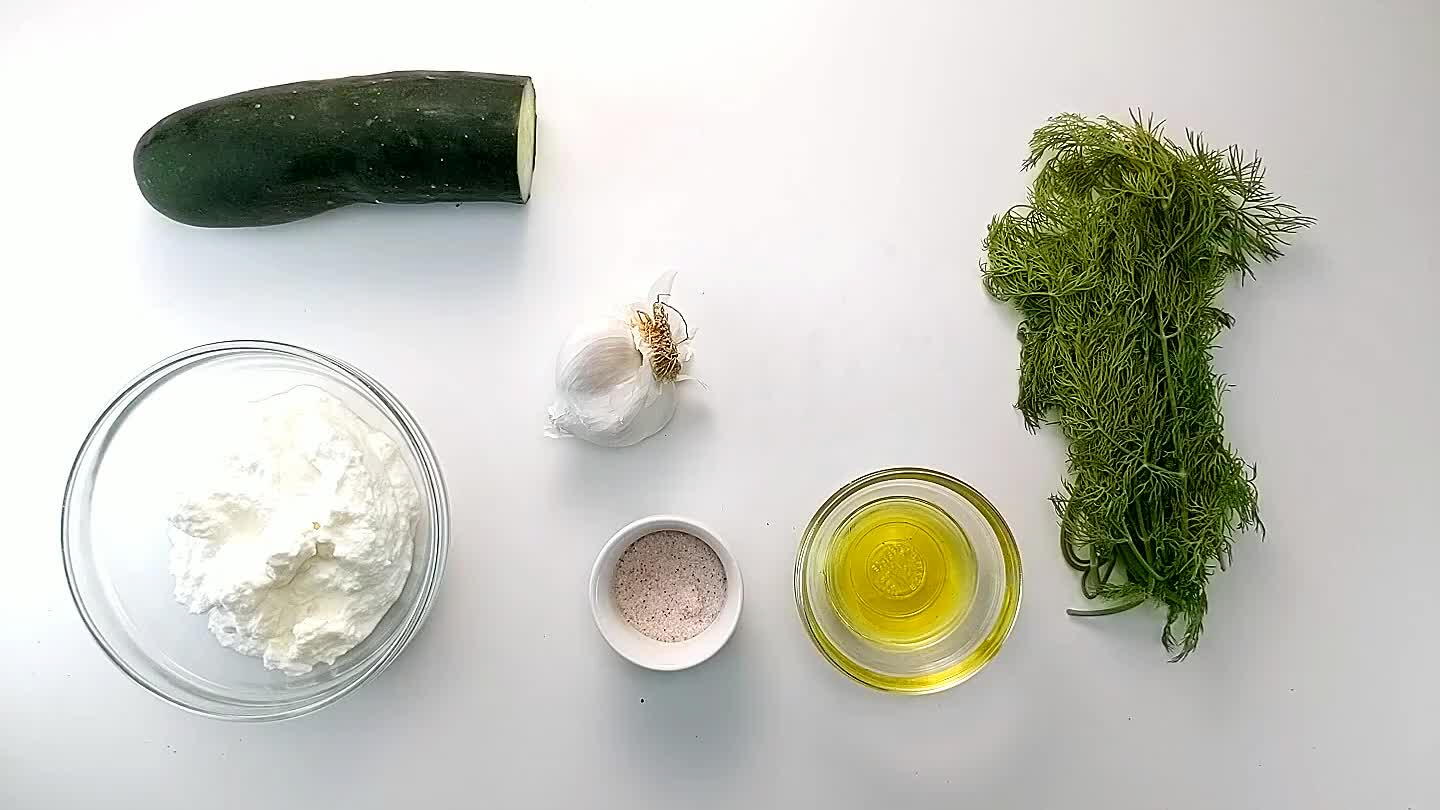 Gather and portion ingredients.
Grate the cucumber on the larger size on a box grater. If you don't have a grater, you can also cut the cucumber in half lengthwise and very thinly slice the cucumber.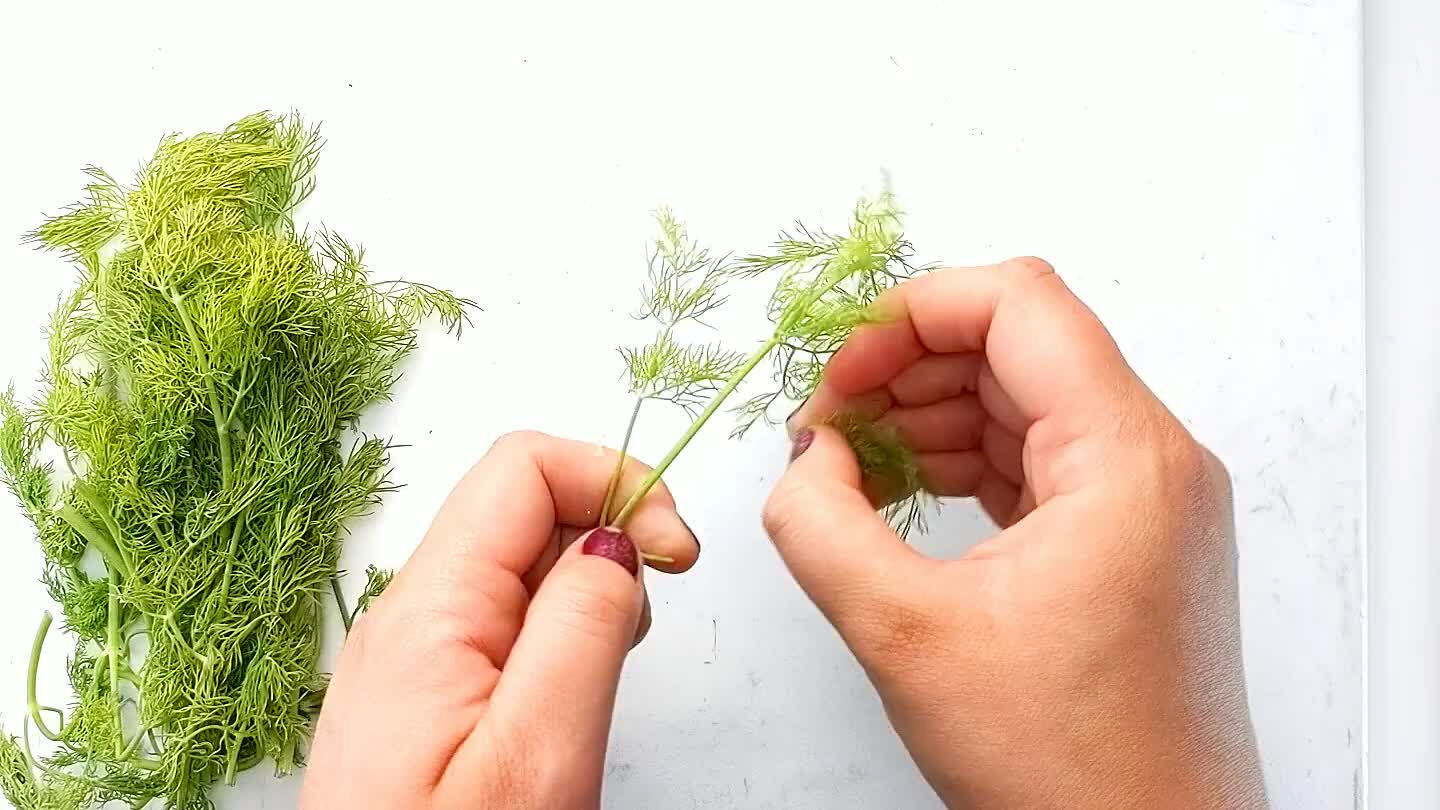 Pull the dill leaves from the thicker stems and finely chop.
Squeeze the water out of the cucumber by placing it in a paper towel or cheese cloth draped over a colander. Carefully squeeze excess water from the shredded cucumber. At this point, measure 1/2 cup of drained cucumber and add to a mixing bowl.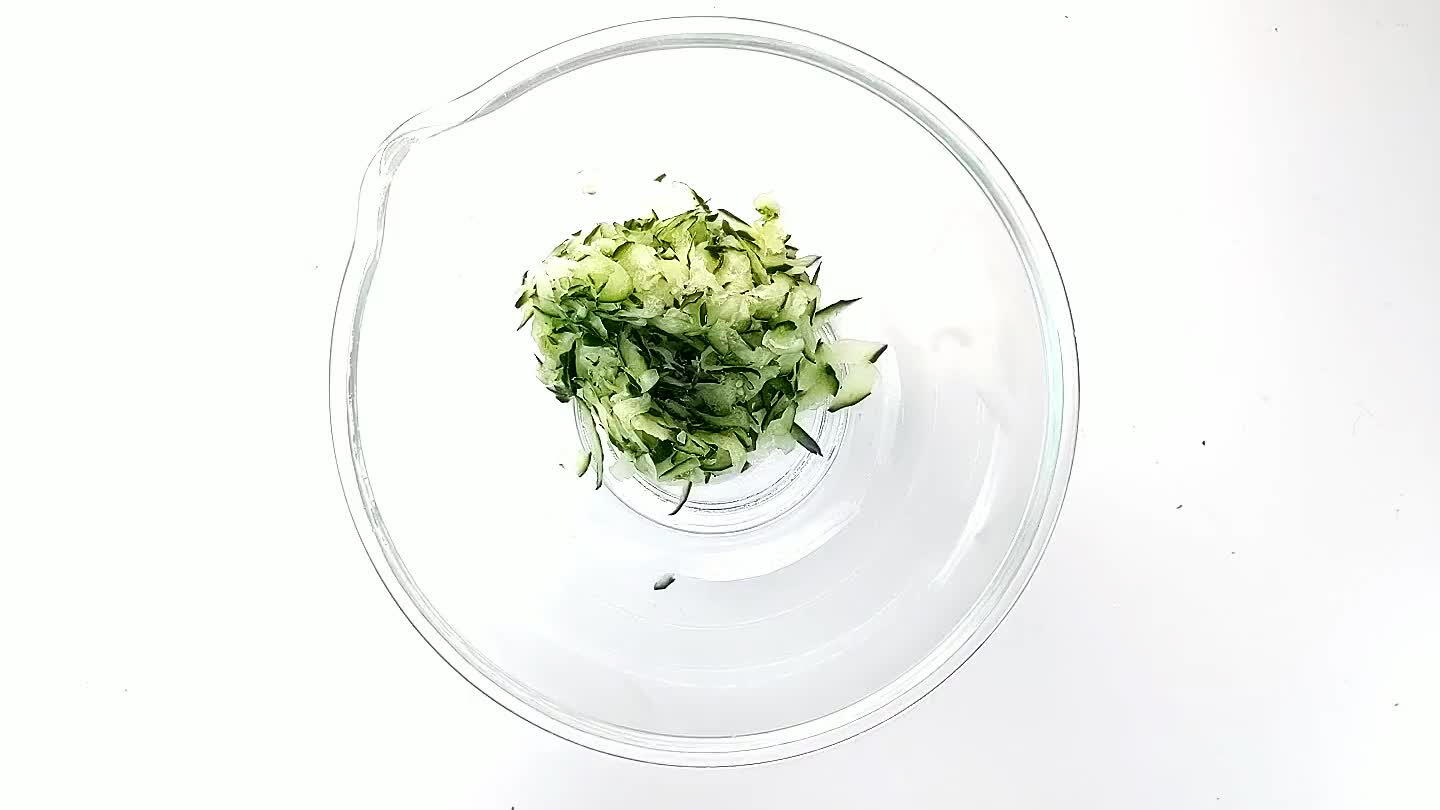 Add the chopped fresh dill to the mixing bowl with the drained shredded cucumber.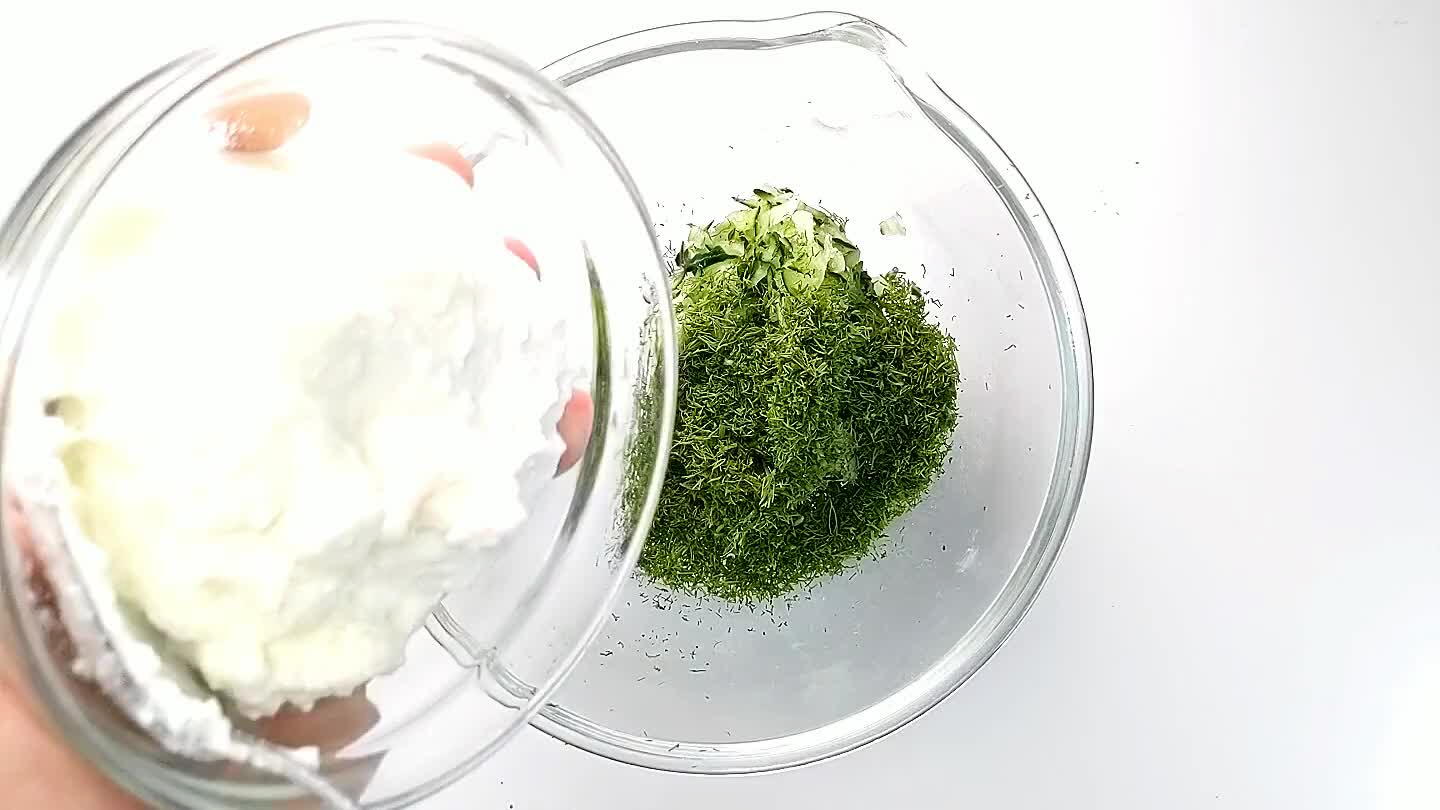 Add the yogurt to the mixing bowl along with grated or finely chopped garlic and the juice of half a lemon (about 1-2 Tbsp).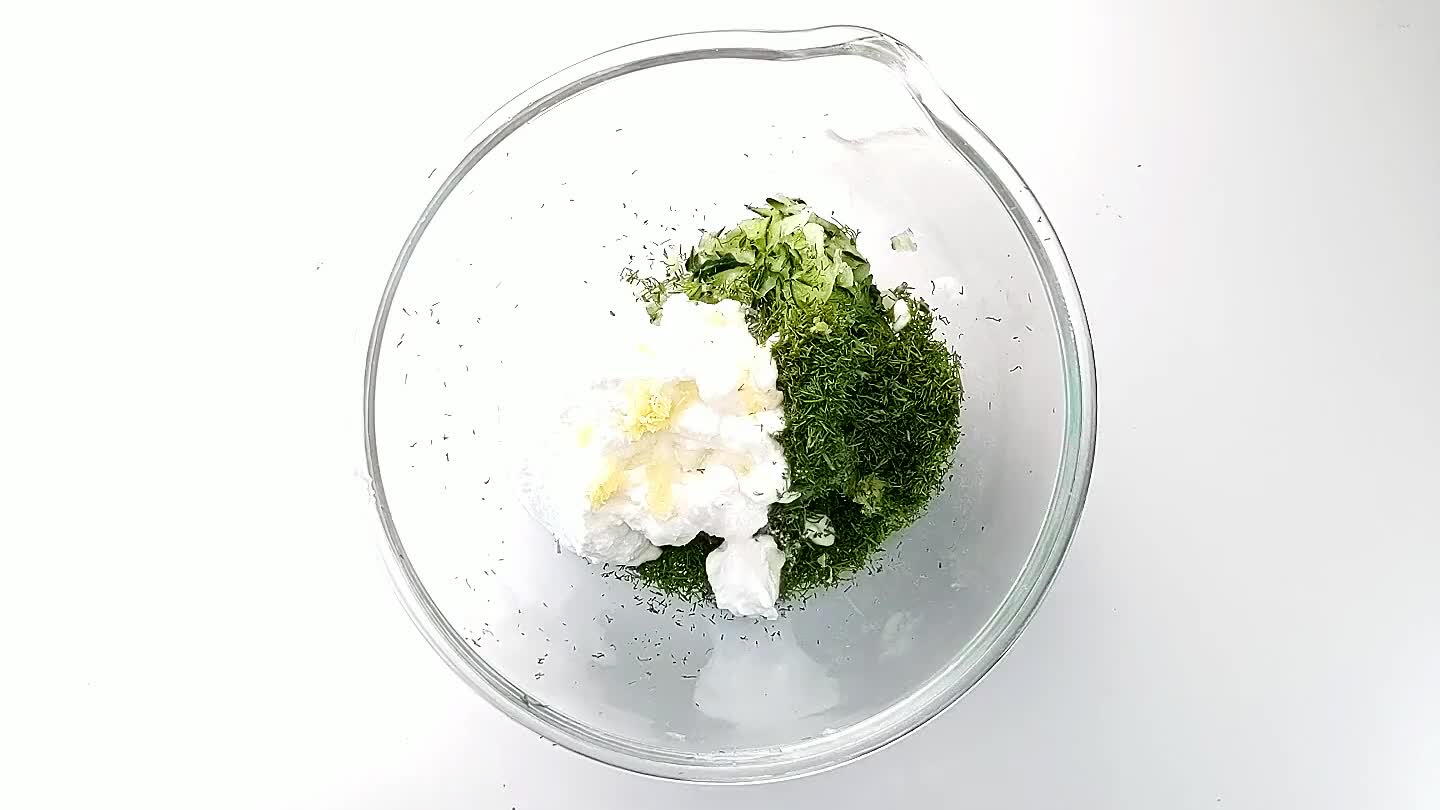 Add garlic, salt, olive oil and stir to combine. Serve and enjoy!