Air Fryer Sweet Potato Chips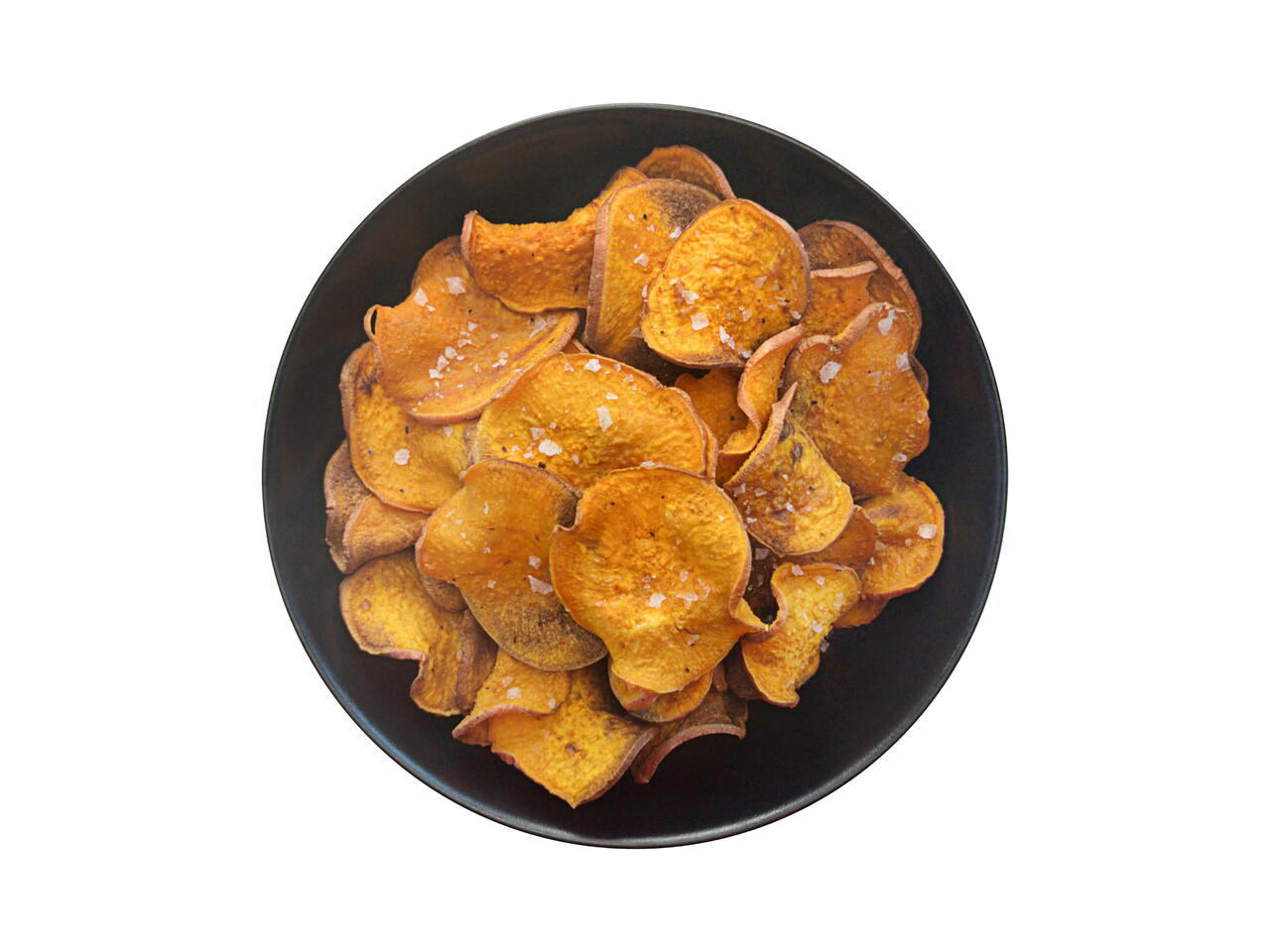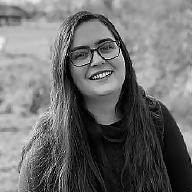 Recipe video made by Michelle
Published on 08/03/2021, viewed by 1022 , 0 Comments
4 portions
40m
This is a fun and healthy snack to make in the air fryer. Be careful near the end of the cooking time if you prefer less browned chips.
What you will need
1 Sweet Potato
2 Tbsp Vegetable Oil
Salt
Black Pepper
(Nutritional facts 109 calories, 9.09 g fat, 7.07 g carbohydrates, 1.94 g protein, 8 mg cholesterol, 3008 mg sodium)
How to cook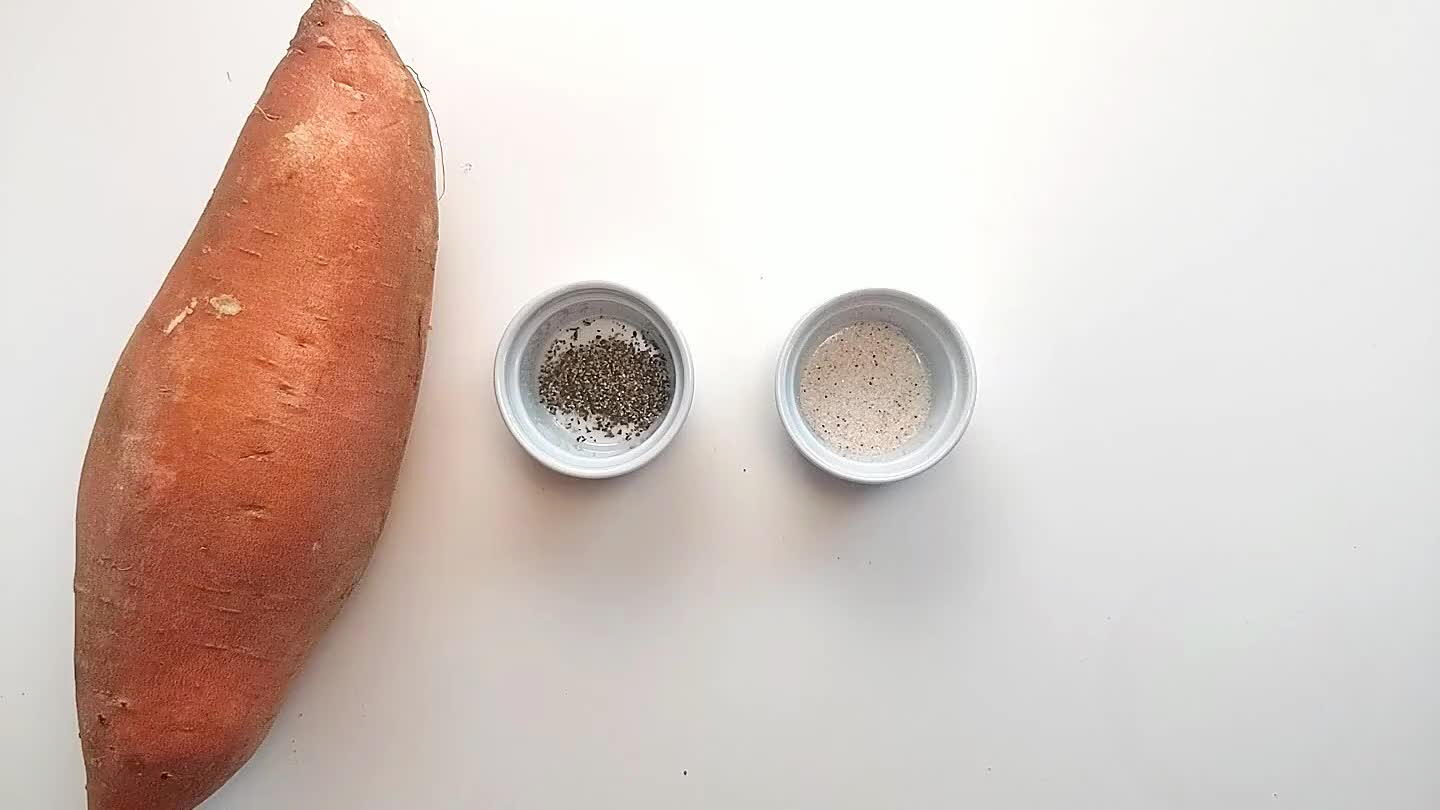 Gather and portion ingredients.
Preheat air fryer to 350°F
Turn the air-fryer on to 350 for about 5 minutes to bring it up to temperature.
Slice the sweet potato into thin rounds using a knife or mandolin.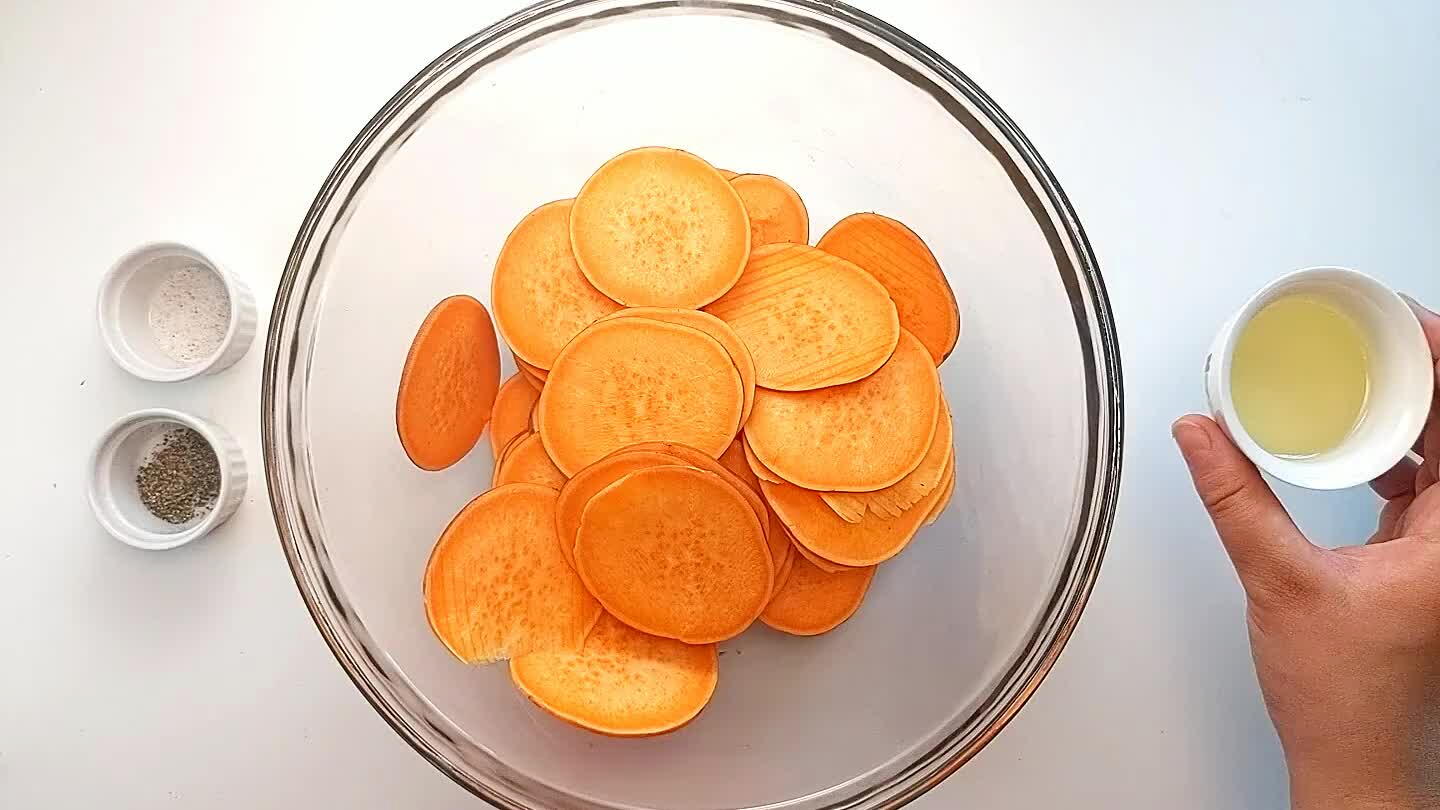 Pour the vegetable oil over the sweet potato and season with a few generous pinches of salt and some black pepper if you like.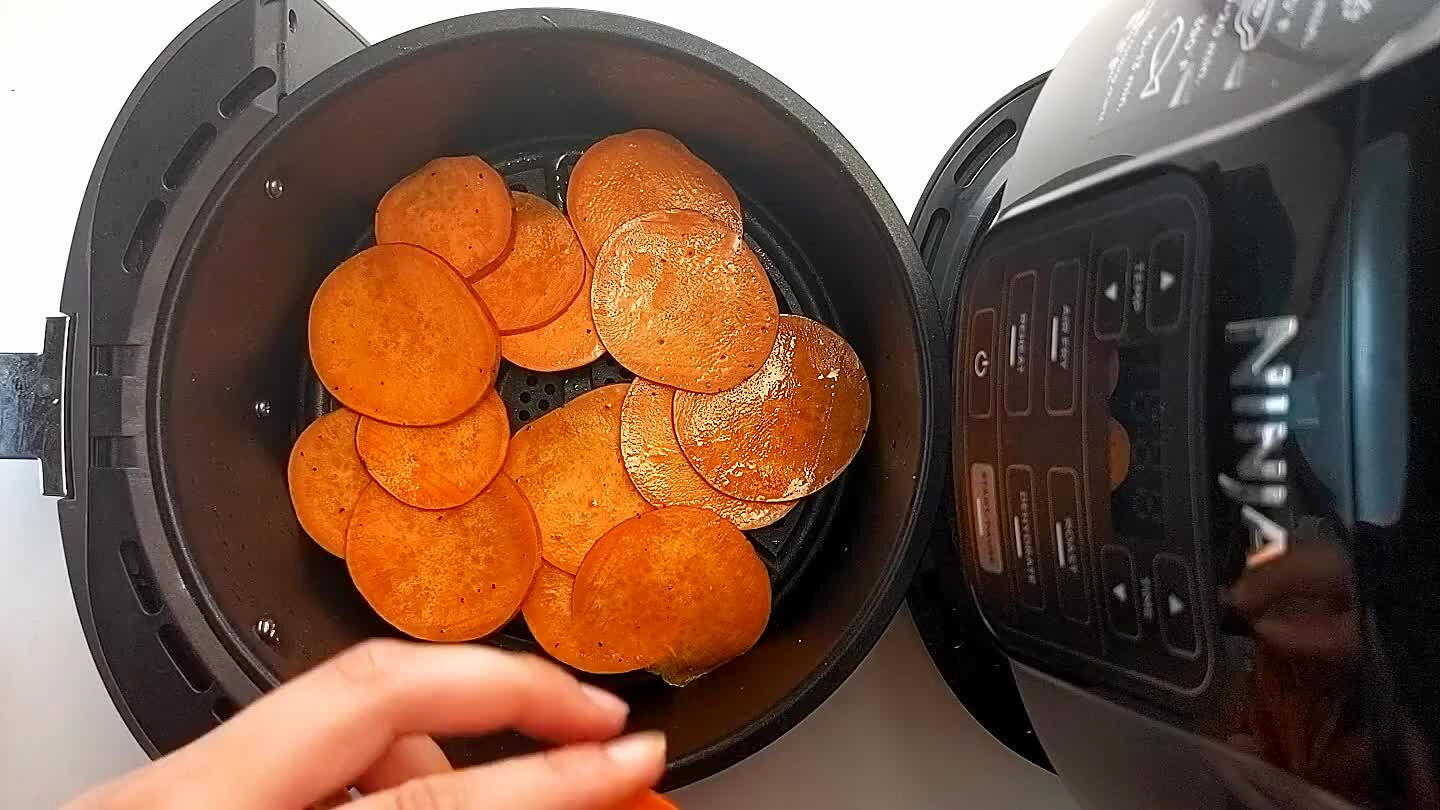 Air fry the sweet potato in 2 to three batches. Layer and stagger the potato slices about 3 layers at a time. You will fry them for a total of 12-15 minutes per batch. Start by frying for 5 minutes and then stirring.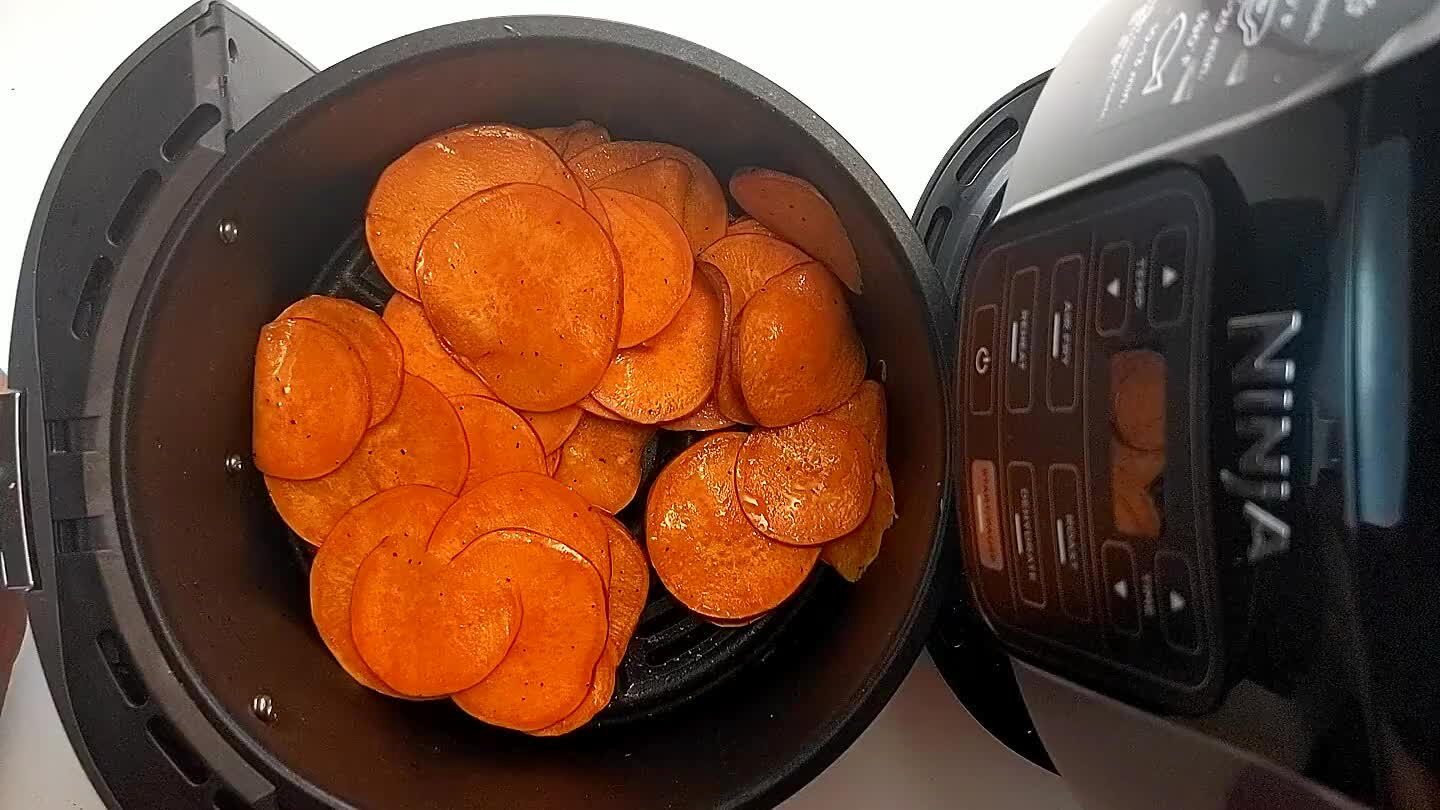 After 5 minutes, toss the potato slices with tongs. Cook or another 5 minutes. After 10 minutes, remove any chips that look crispy and continue cooking for 2-5 minutes checking every minute to avoid burning.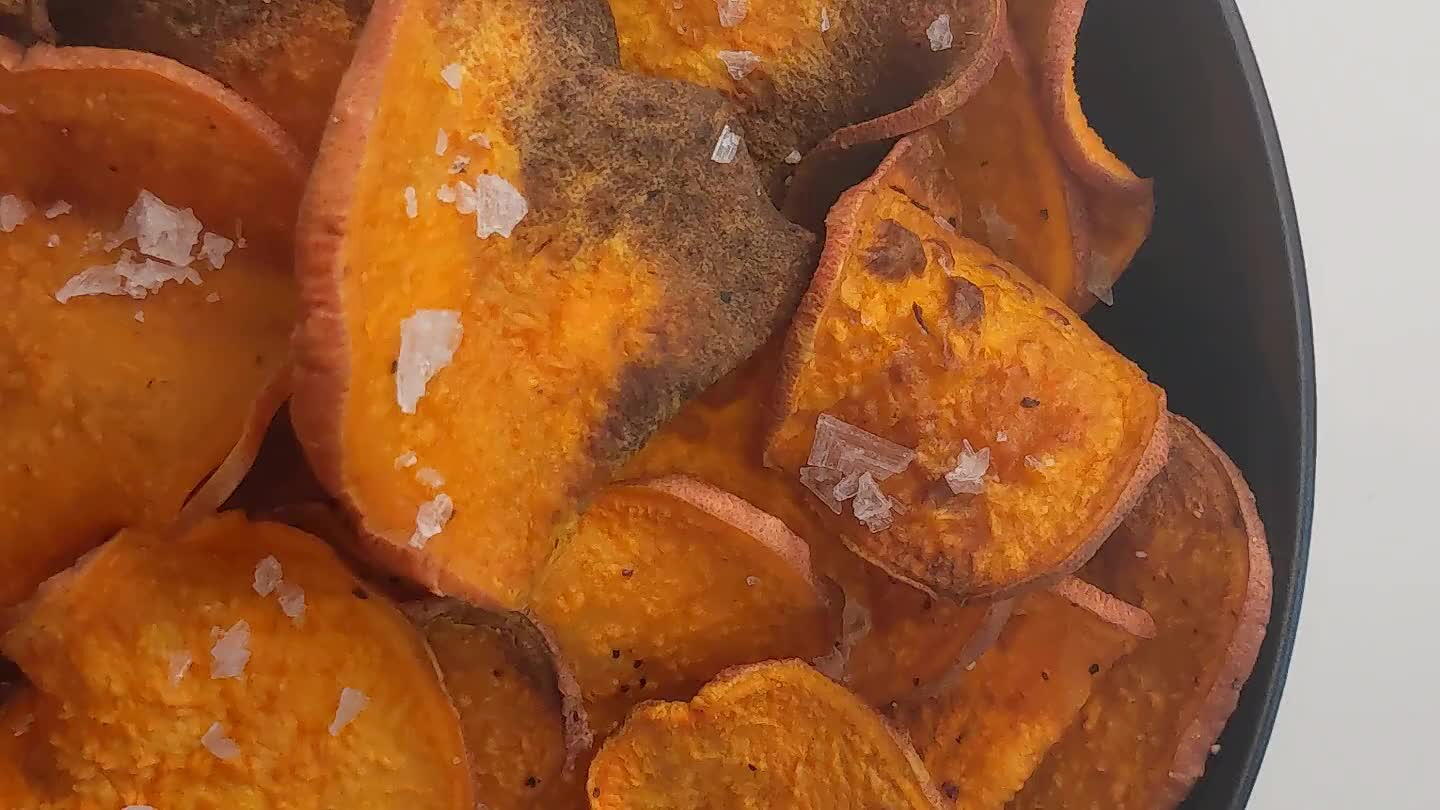 Comments