Almond Poppy Seed Muffins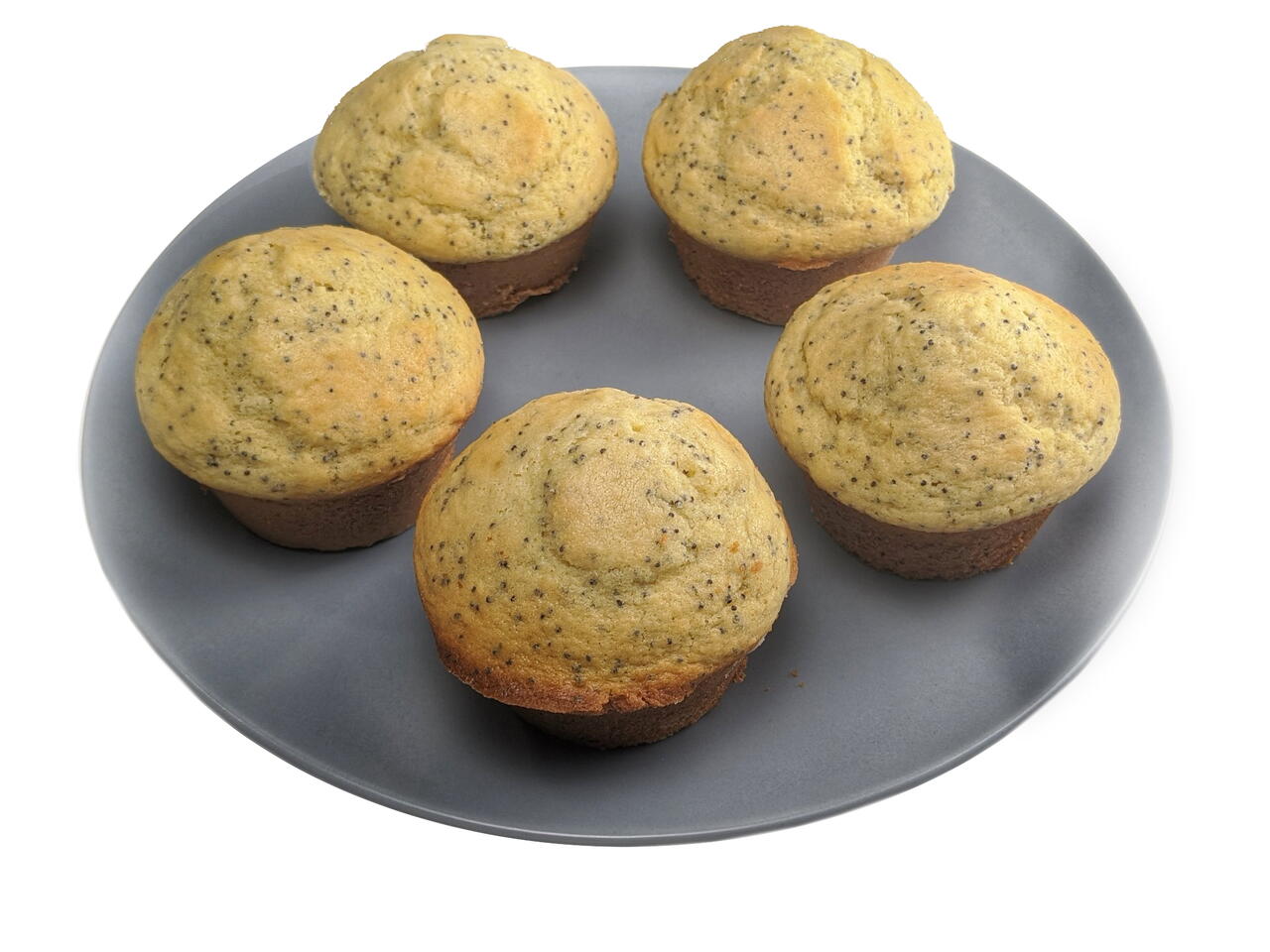 What you will need
3 cups AP Flour
1/2 tsp. Baking Soda
1 Tbsp. Baking Powder
1/2 tsp. Salt
2 Tbsp Poppy Seeds
1 cup Sugar
1/2 cup Unsalted Butter
1 cup Milk
1 cup Plain Yogurt
2 tsp. Almond Extract
1 tsp. Vanilla Extract
2 Eggs
(Nutritional facts 243 calories, 12.03 g fat, 27.8 g carbohydrates, 6.56 g protein, 172 mg cholesterol, 224 mg sodium)
How to cook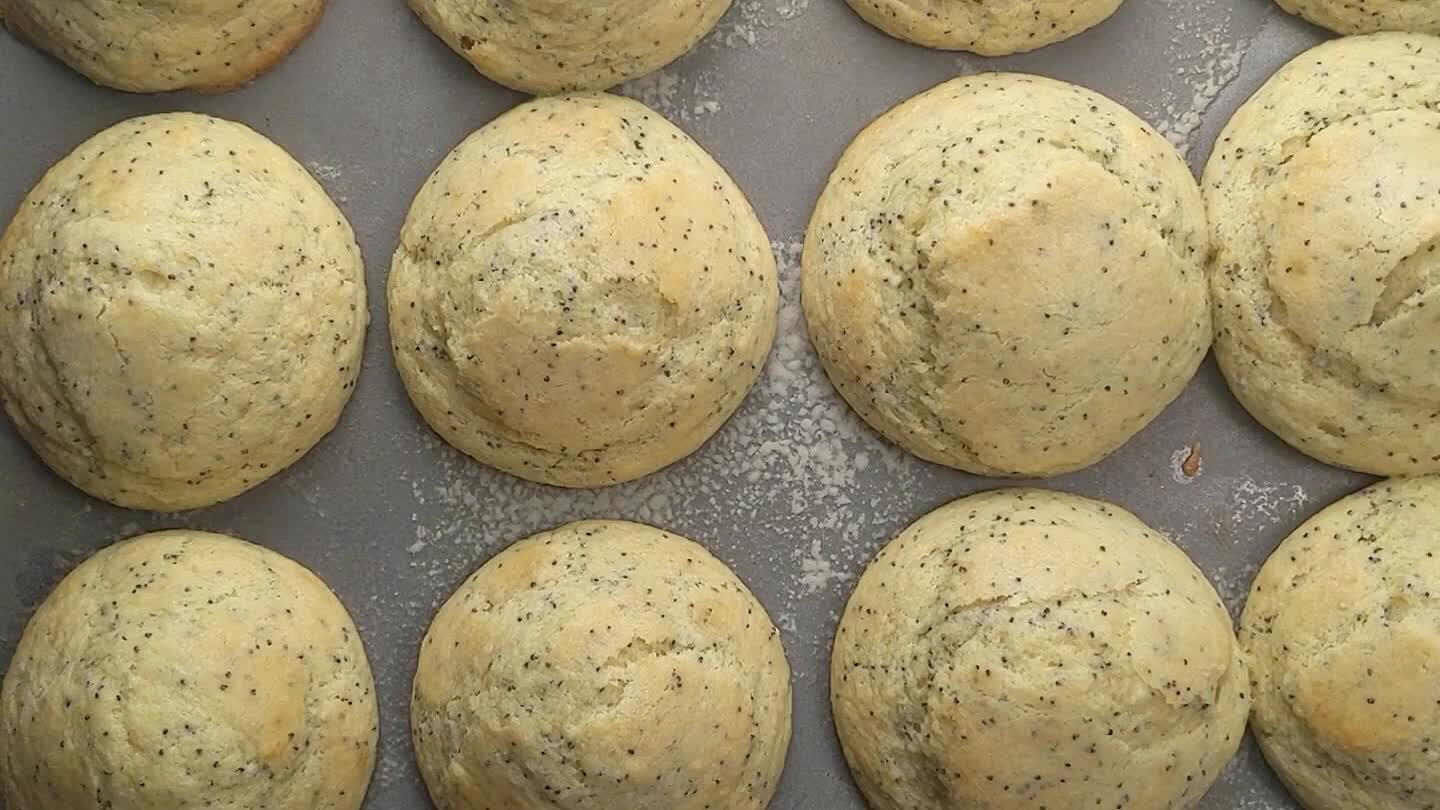 Preheat oven to 350°F
Preheat oven to 350°F.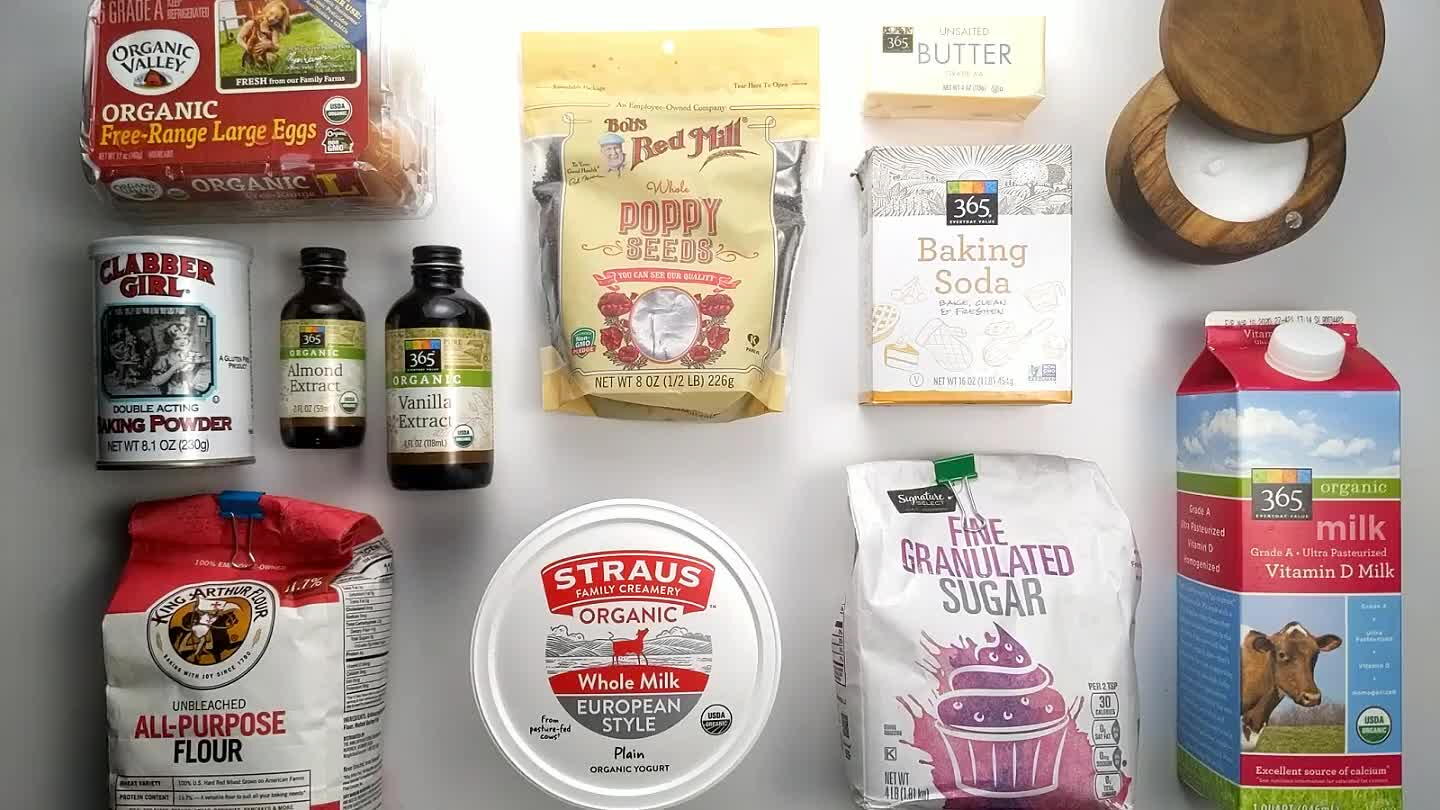 Gather ingredients.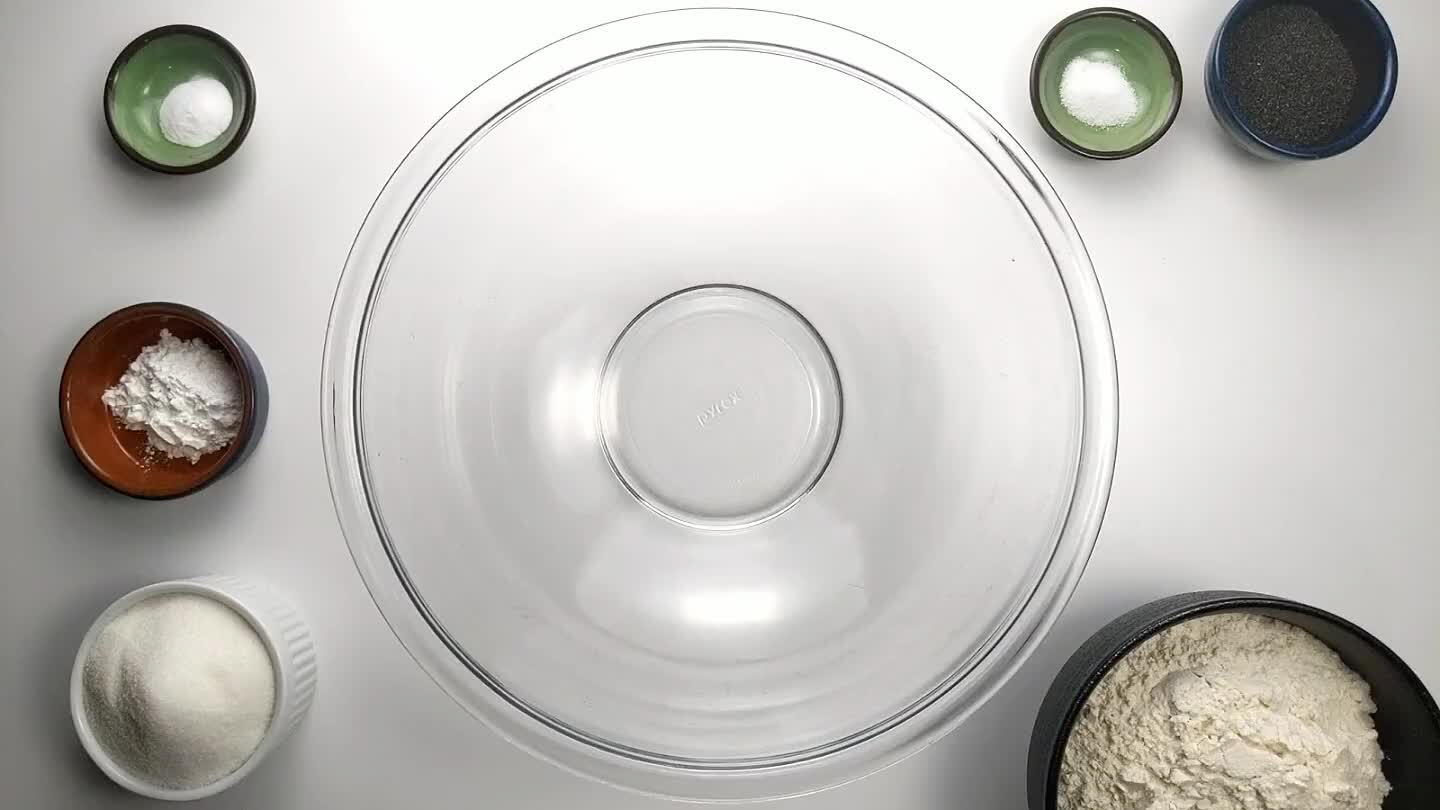 Place the flour in a medium mixing bowl.
Add baking soda.
Add baking powder
Add the salt.
Add the poppy seeds.
Add the sugar.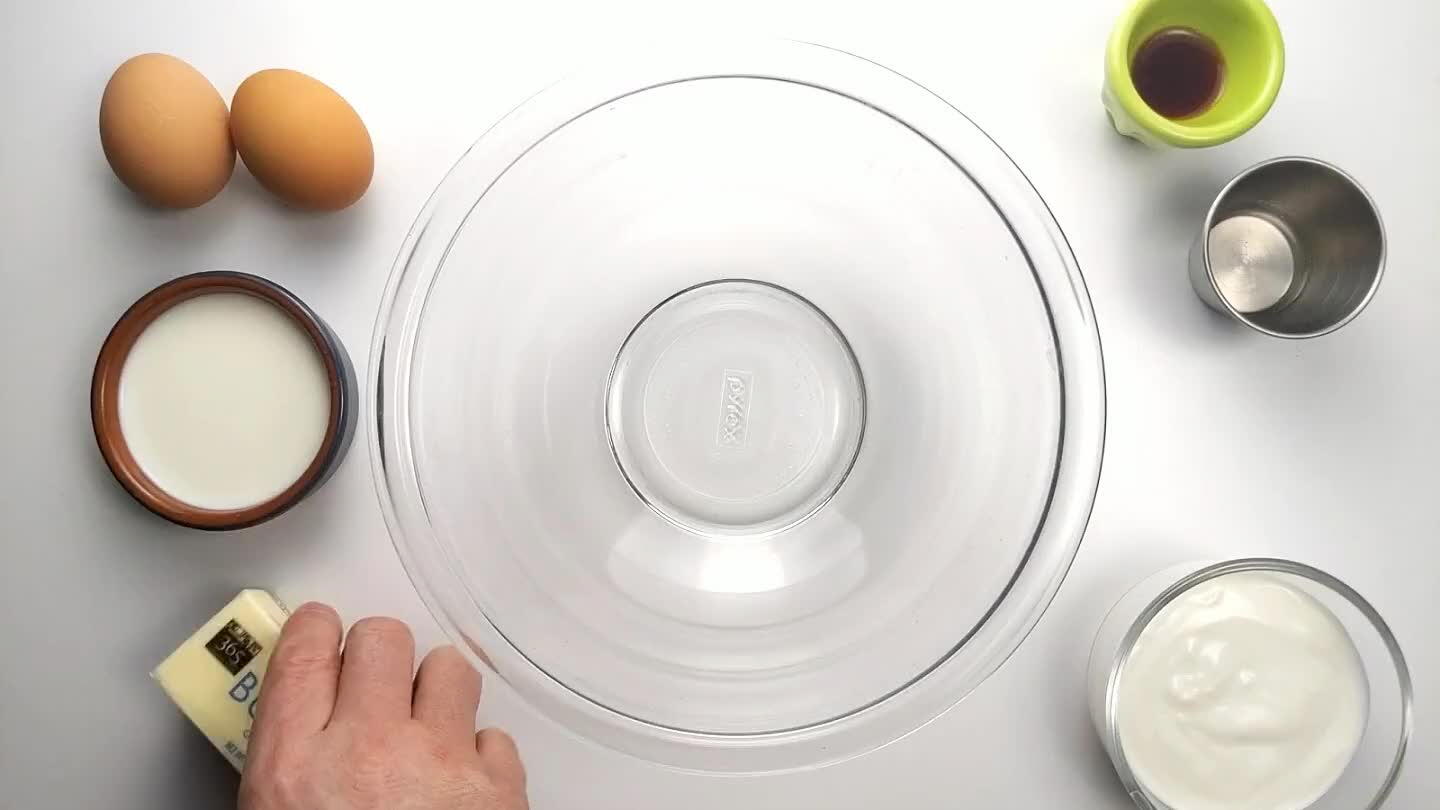 Melt the butter in a separate mixing bowl. I usually just pop it in the microwave for two bursts of 30 seconds. If you try to microwave it all in one go, it might pop in the microwave and make a mess.
Add the milk.
Add the yogurt.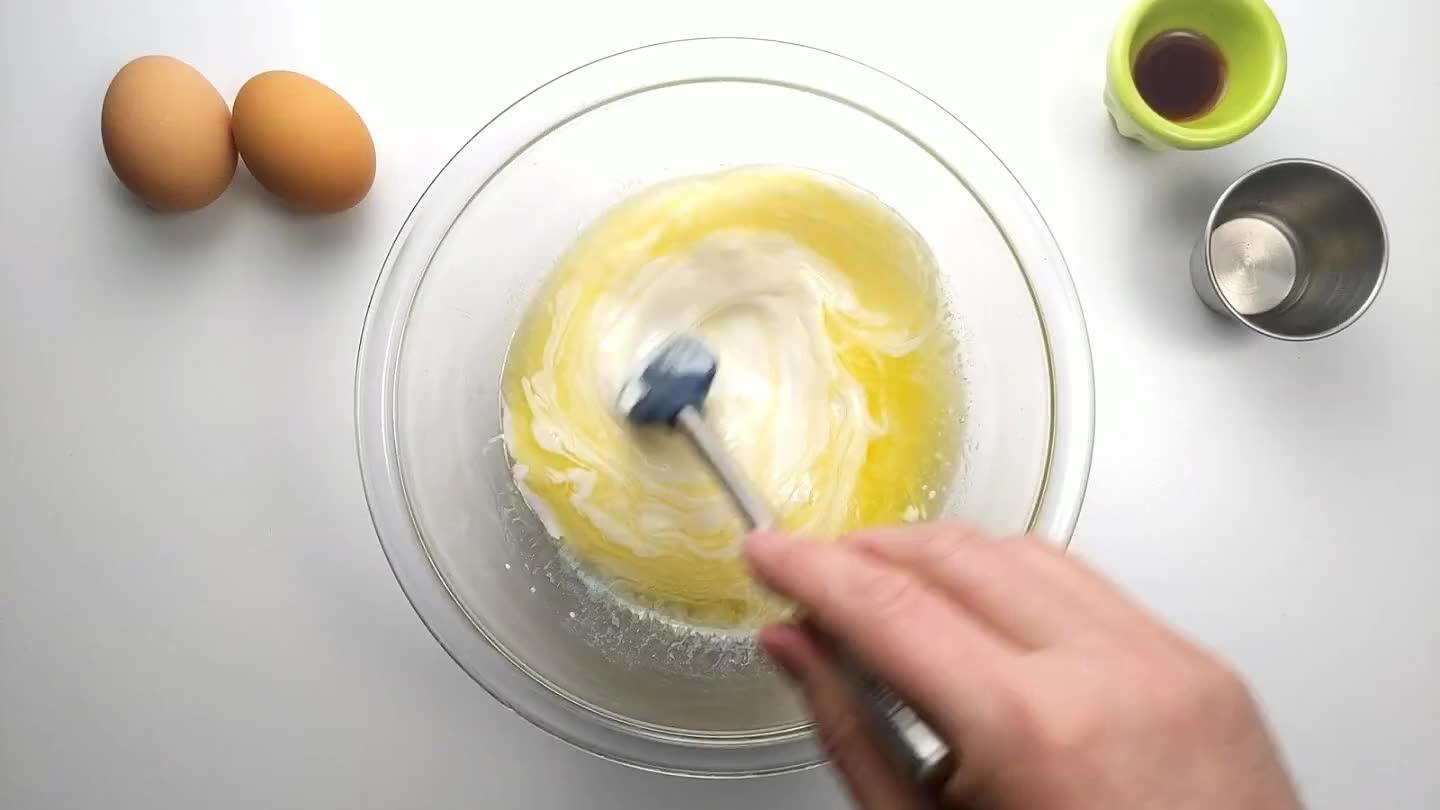 Add almond extract.
And vanilla extract.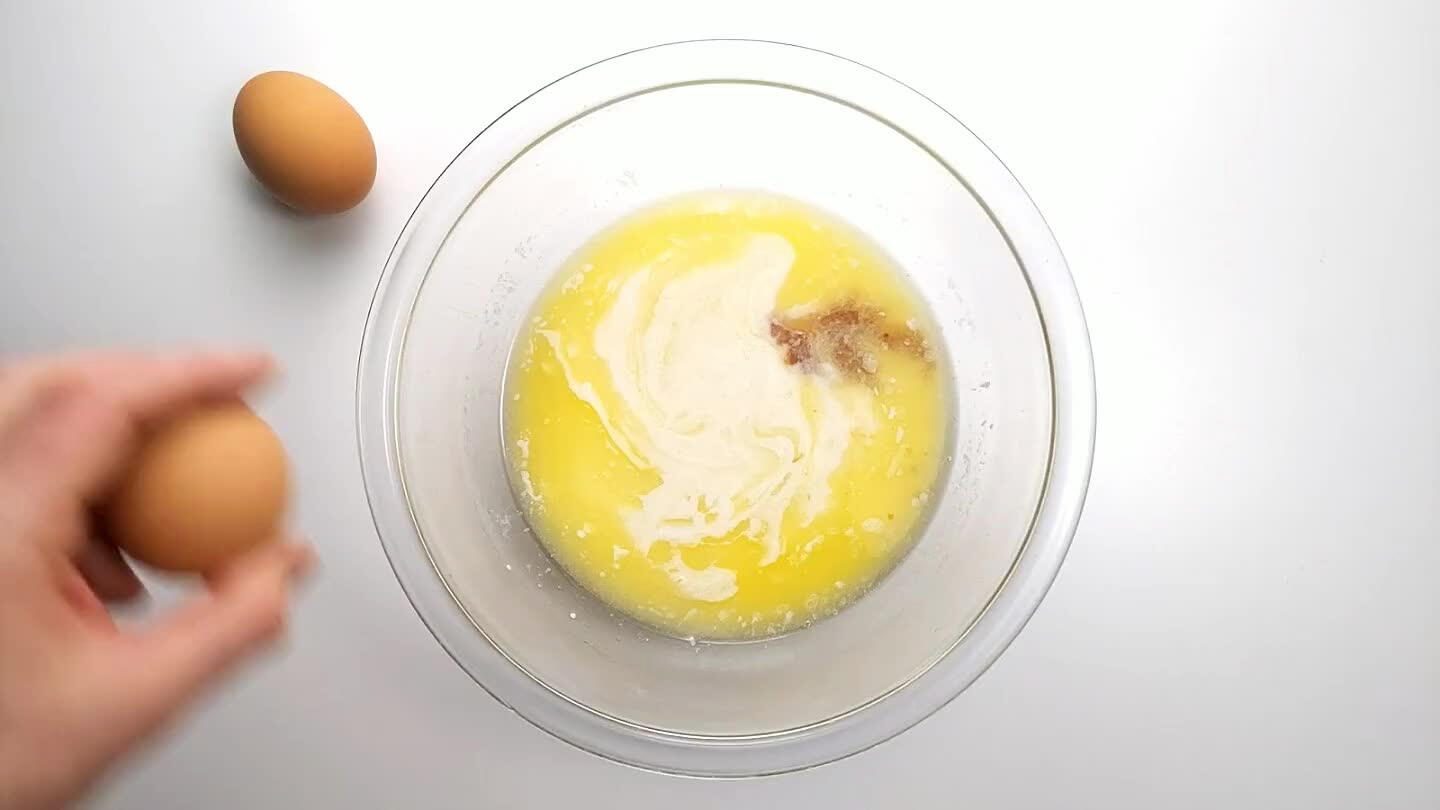 Whisk in the eggs.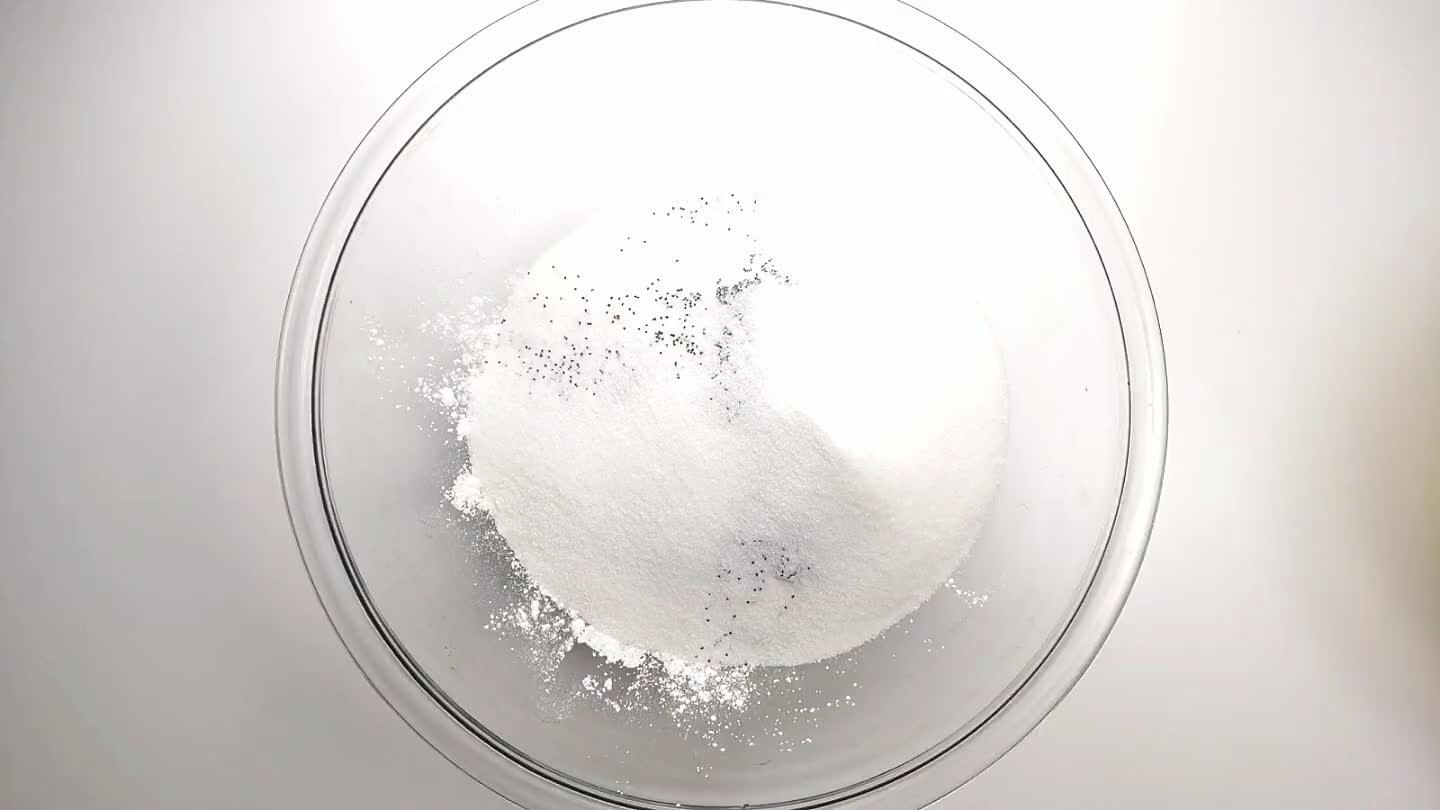 Whisk the wet ingredients into the dry ingredients. Beat until smooth.
Grease a muffin tin.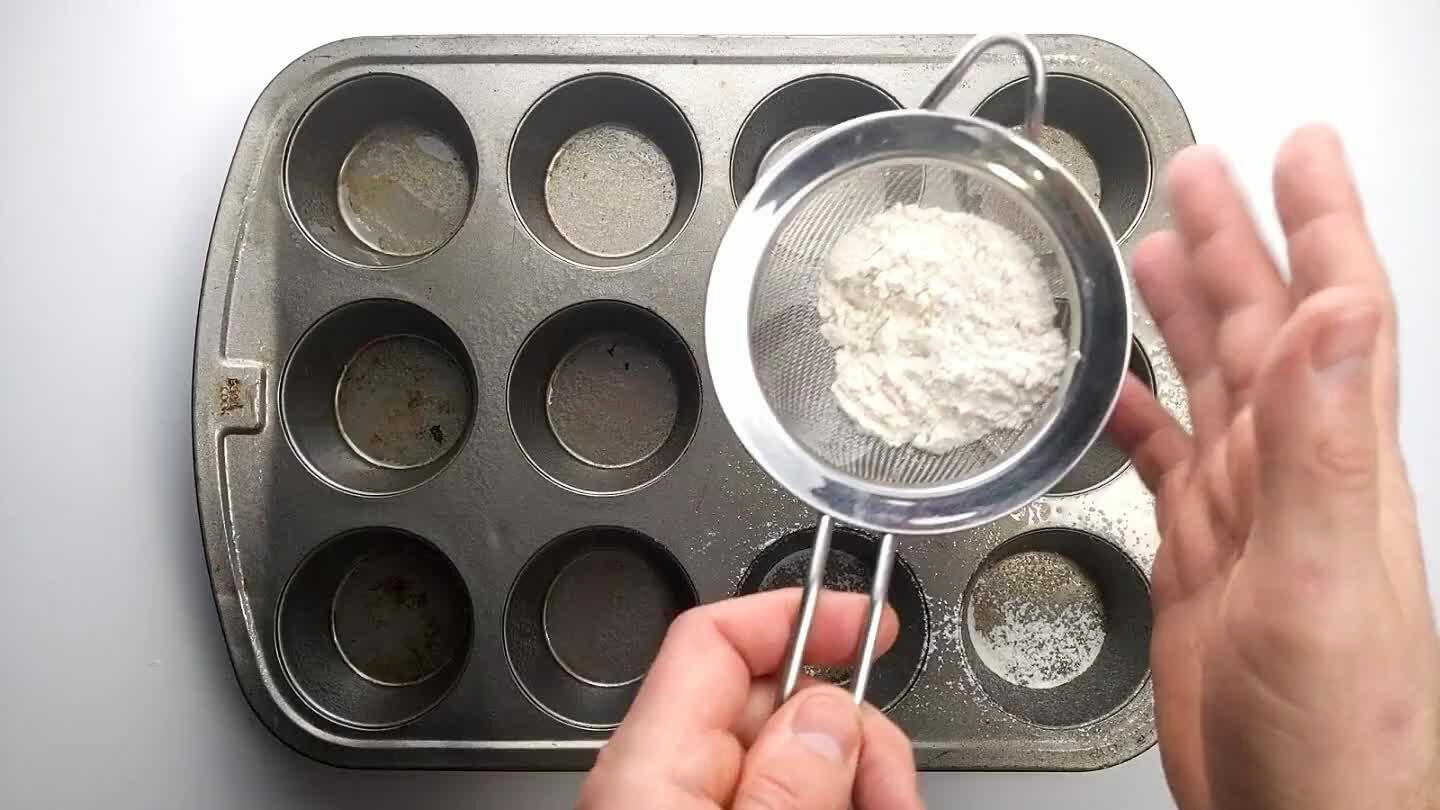 Dusting with a fine coat of flour will help the muffins release more easily from the pan when they're done. But make sure you knock out the excess flour before filling.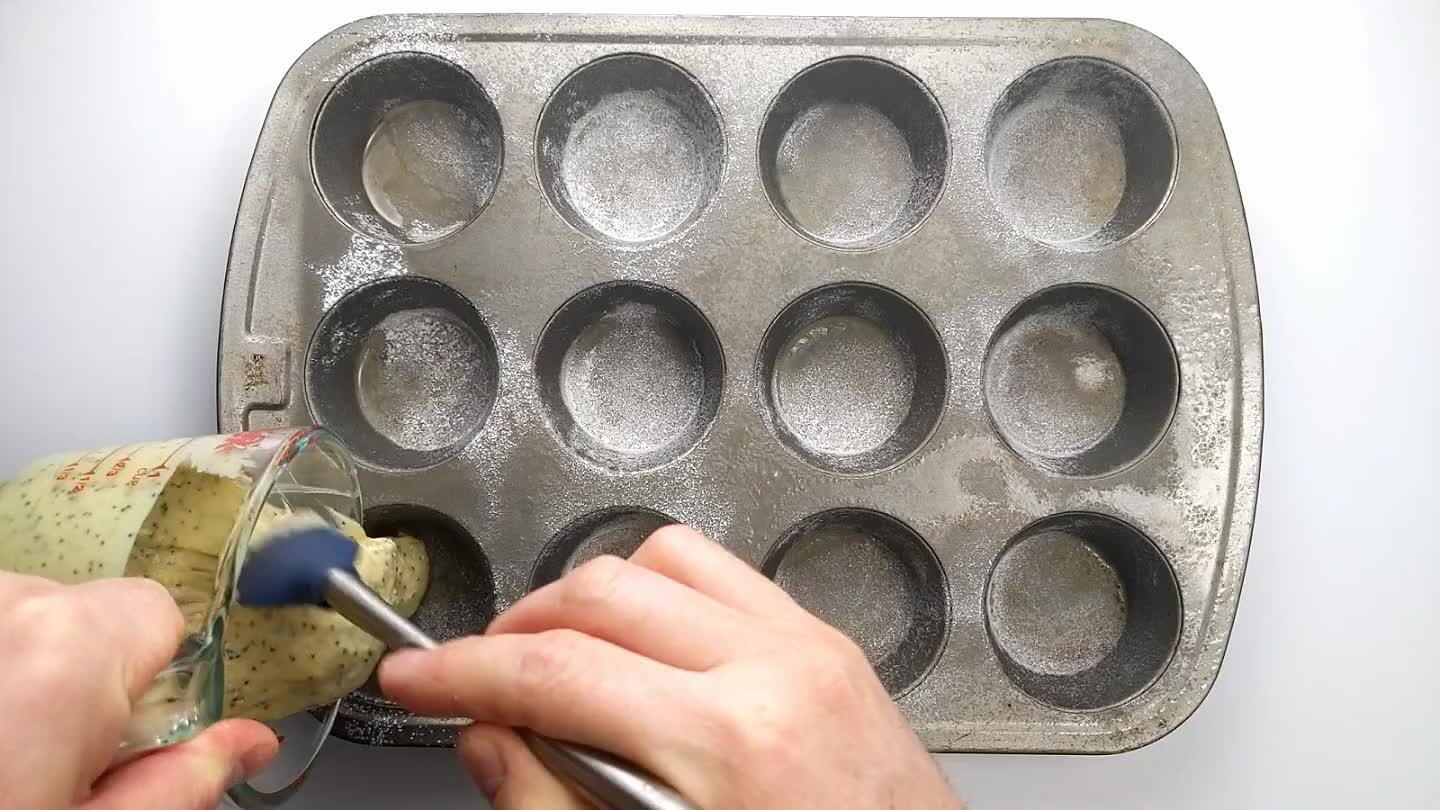 Pour the muffin batter into the muffin tin. Fill each muffin hole to the rim.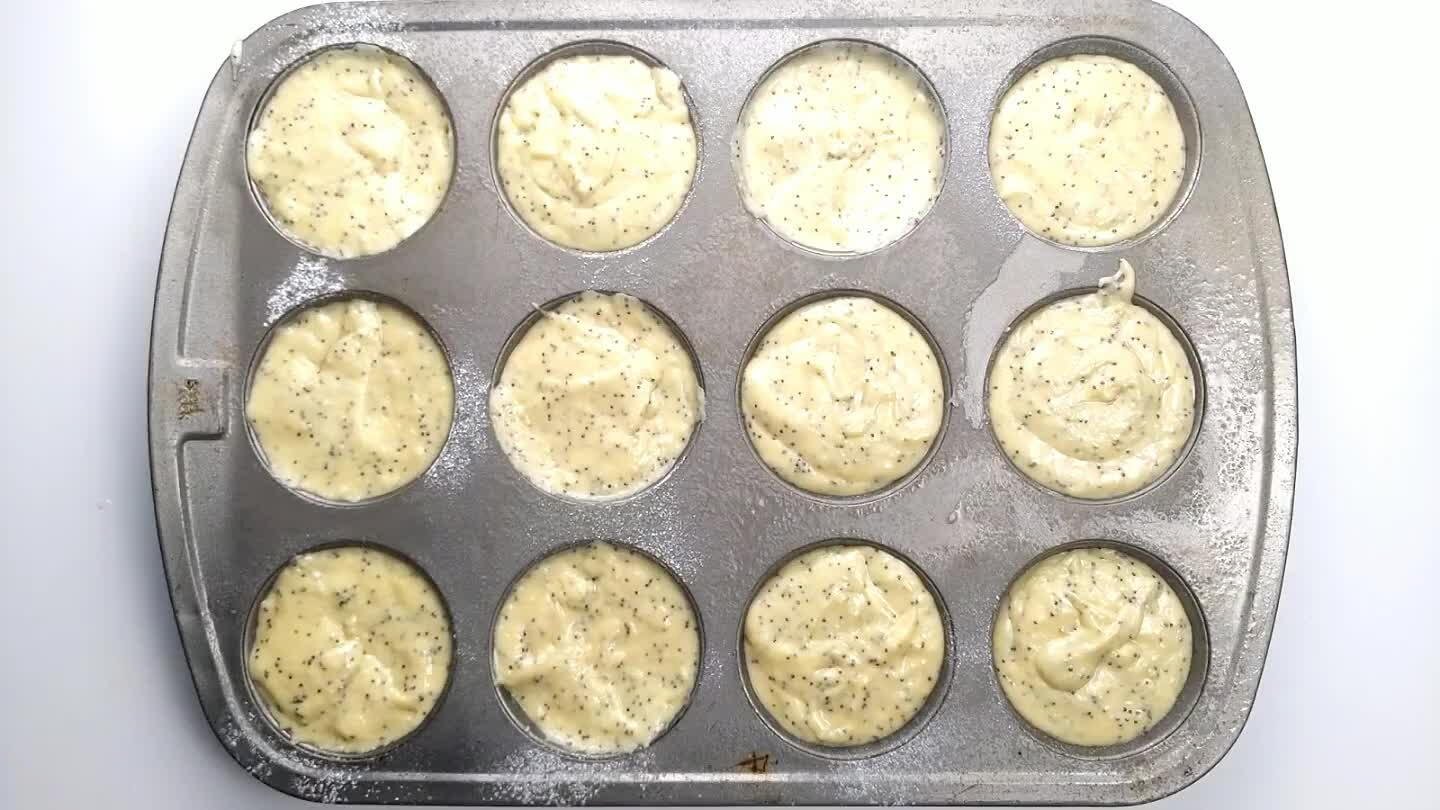 Bake for about 20 minutes. They should be lightly browned on top. A toothpick inserted to the center should come out clean.