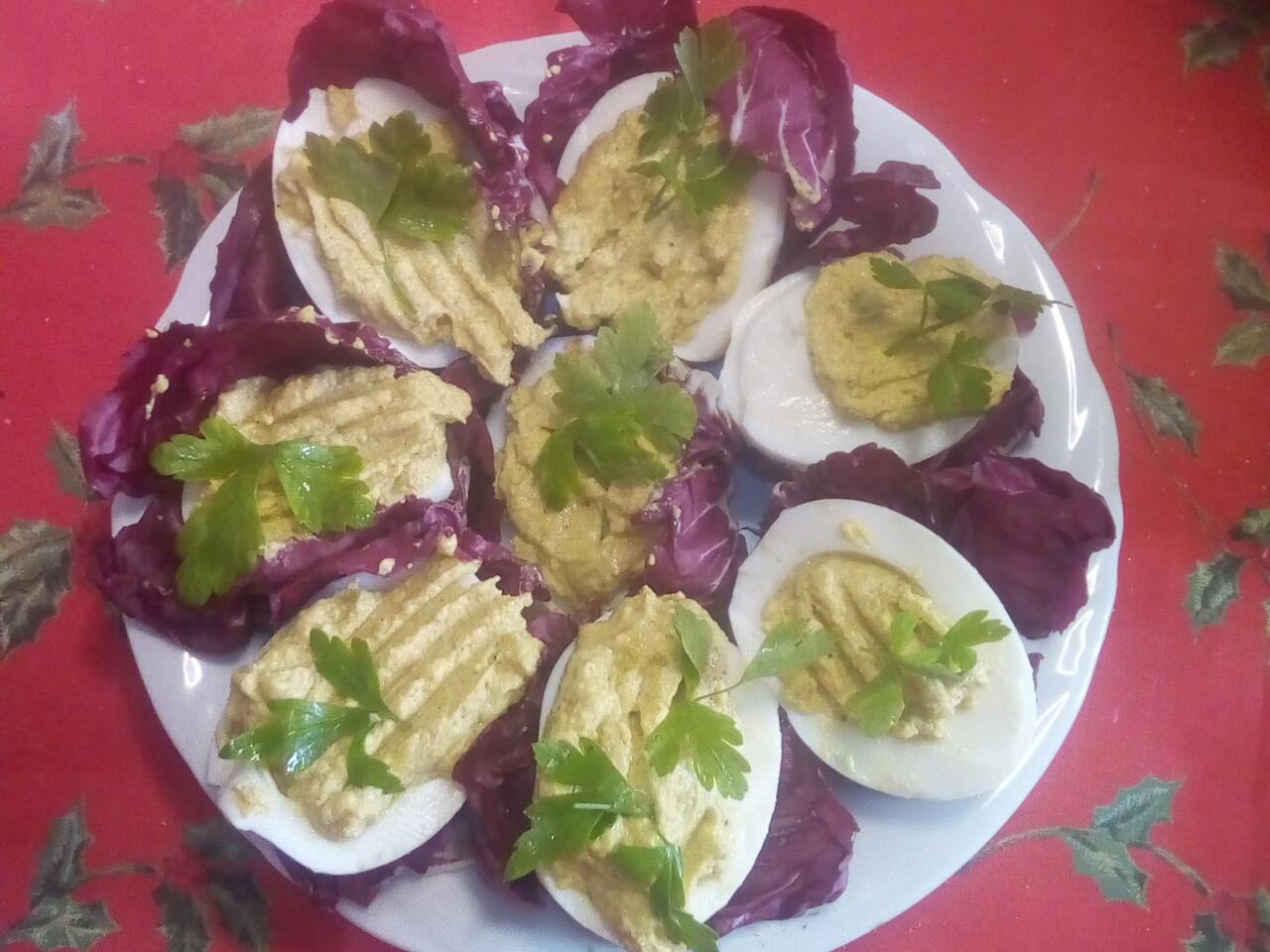 Recipe video made by linda
Published on 01/03/2019, viewed by 1712
Light and easy to digest, yet tasty enough to want more
What you will need
boiled eggs, 1 every person
extravergin olive oil, or sunflowerseed oil
mustard, best if Dijon style (not sweet)
vinegar or lemon juice (flavored vinegar from pickled greens is best)
various spices, to personal taste - ginger, nutmeg, coriander, pepper, etc.
salt
small radicchio leaves, parsley
How to cook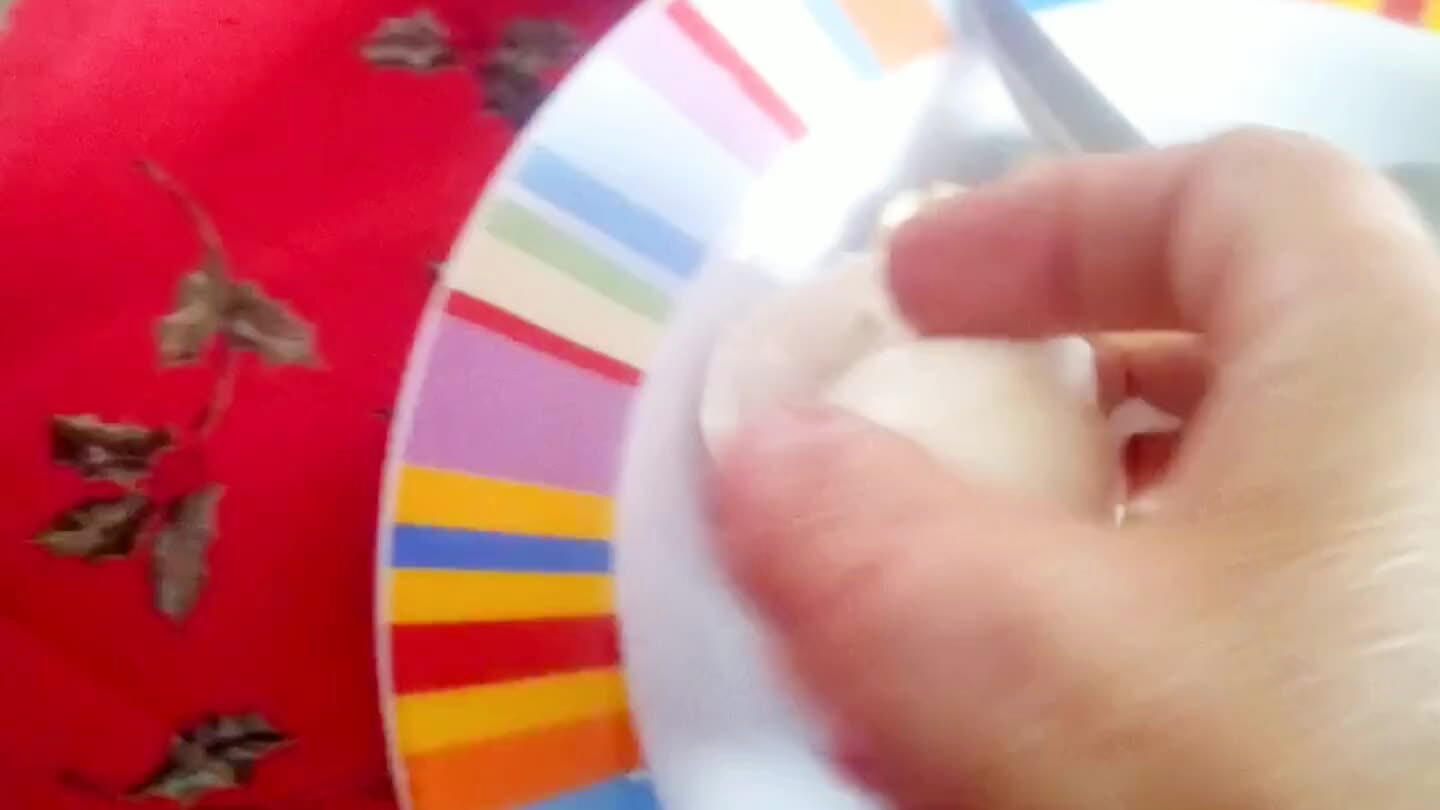 After cutting boiled eggs in half, separate from yolks.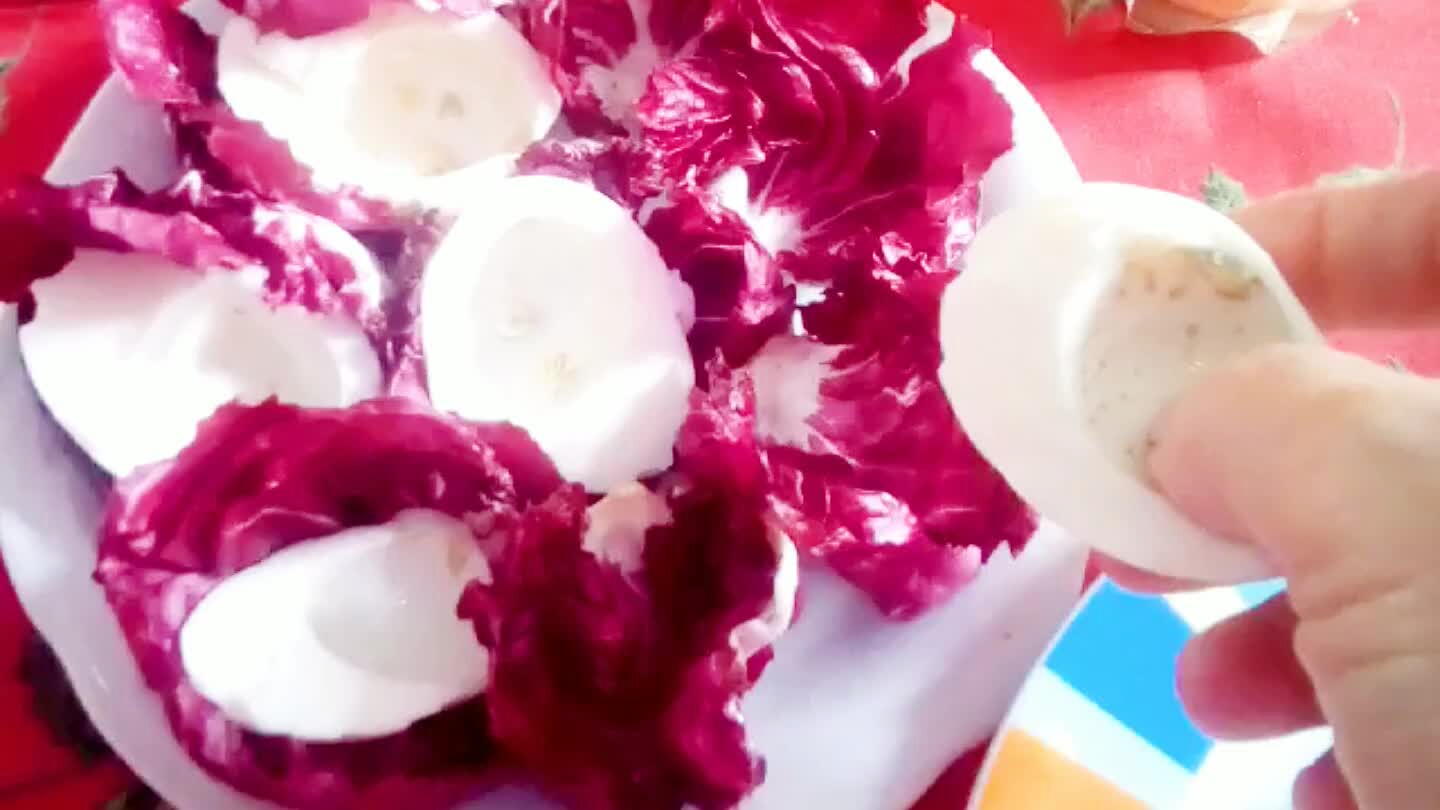 Place egg white halves in radicchio leaves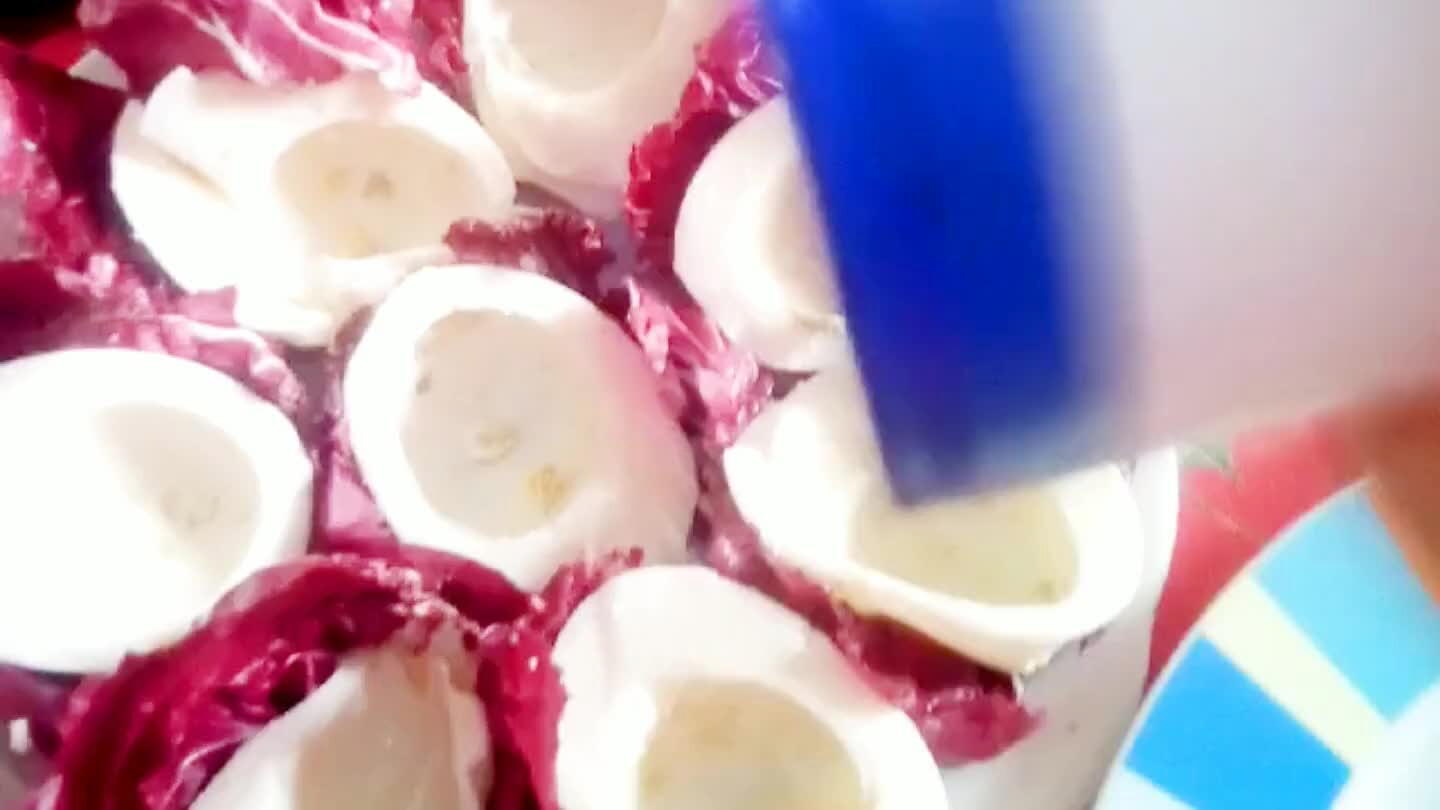 Lightly salt halves.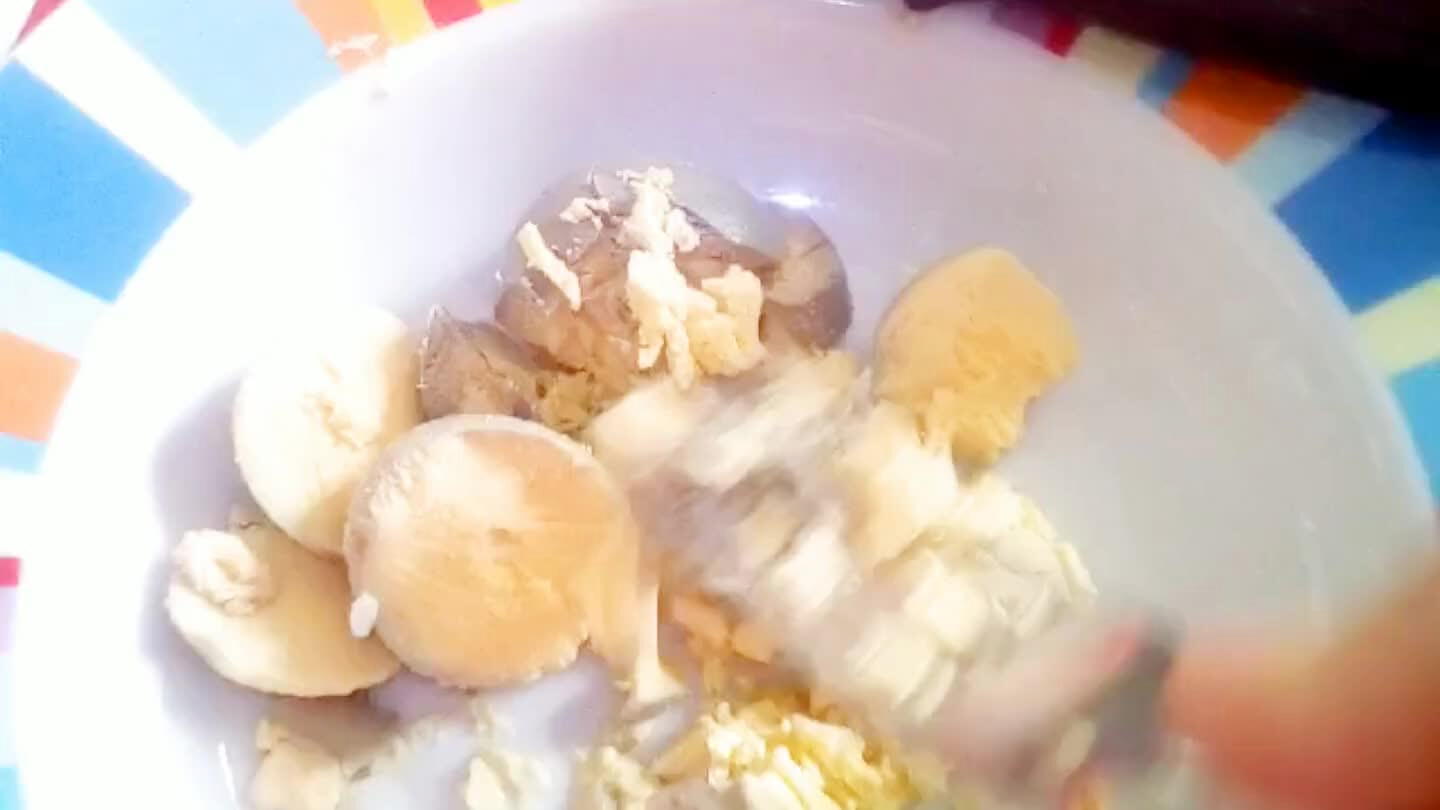 Crush yolks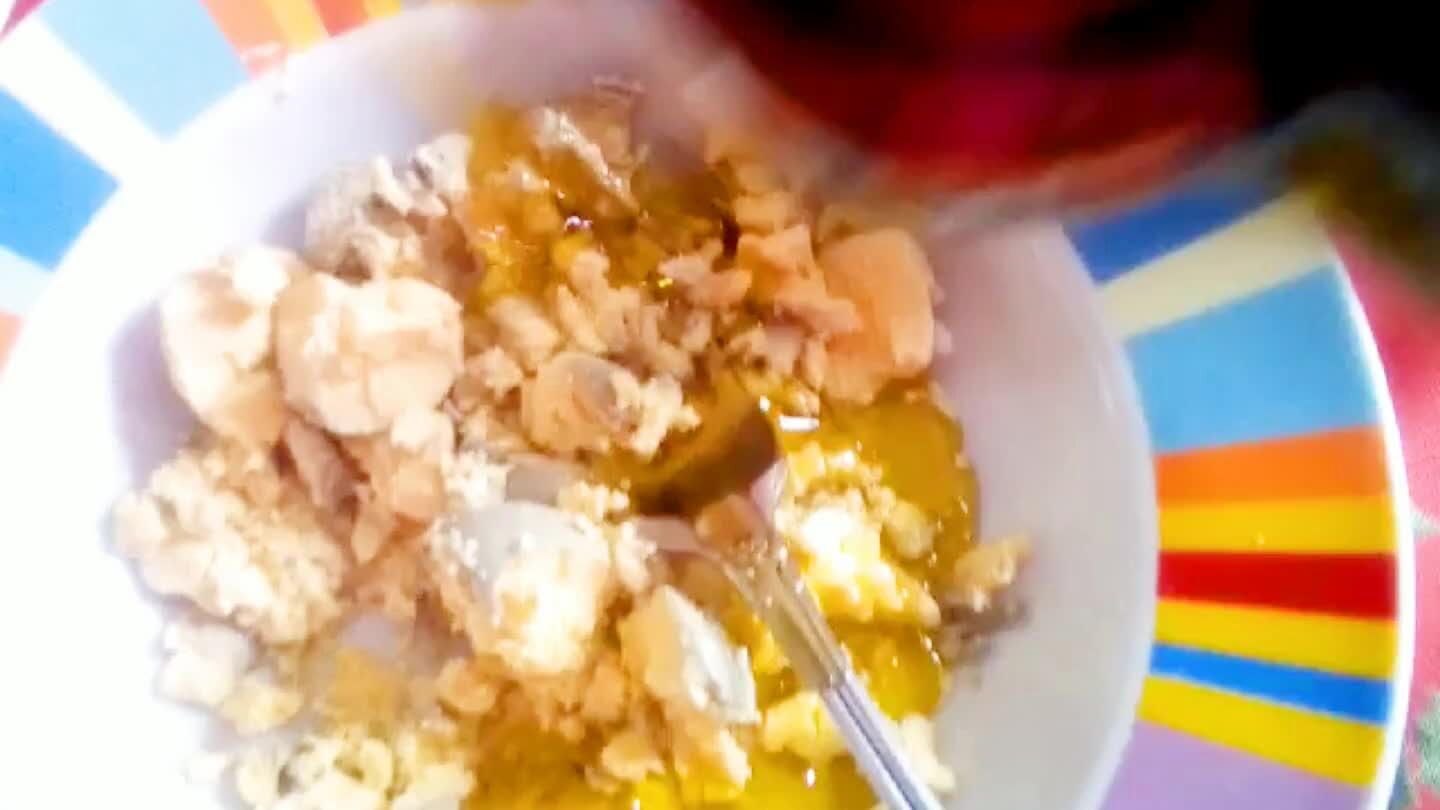 Add oil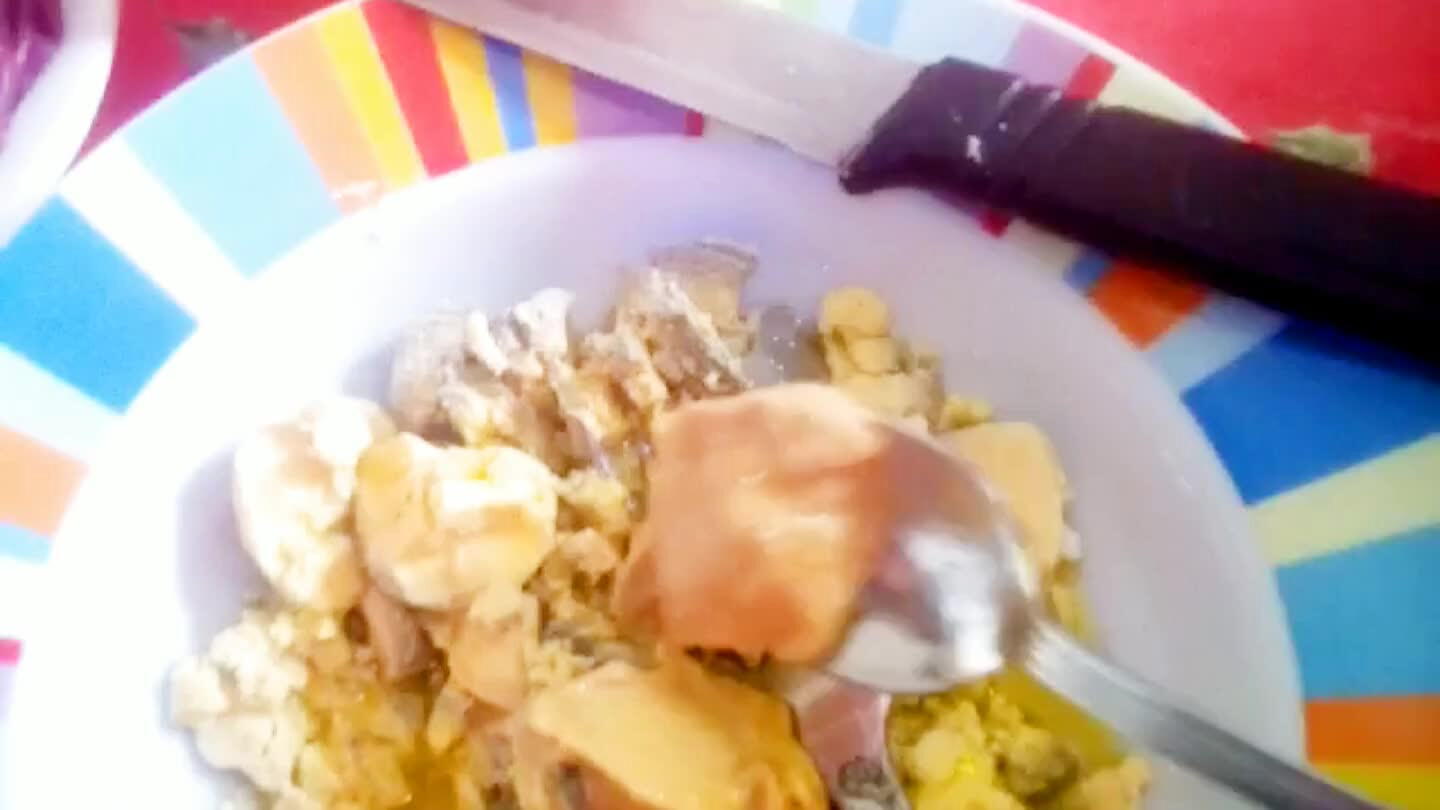 Add mustard.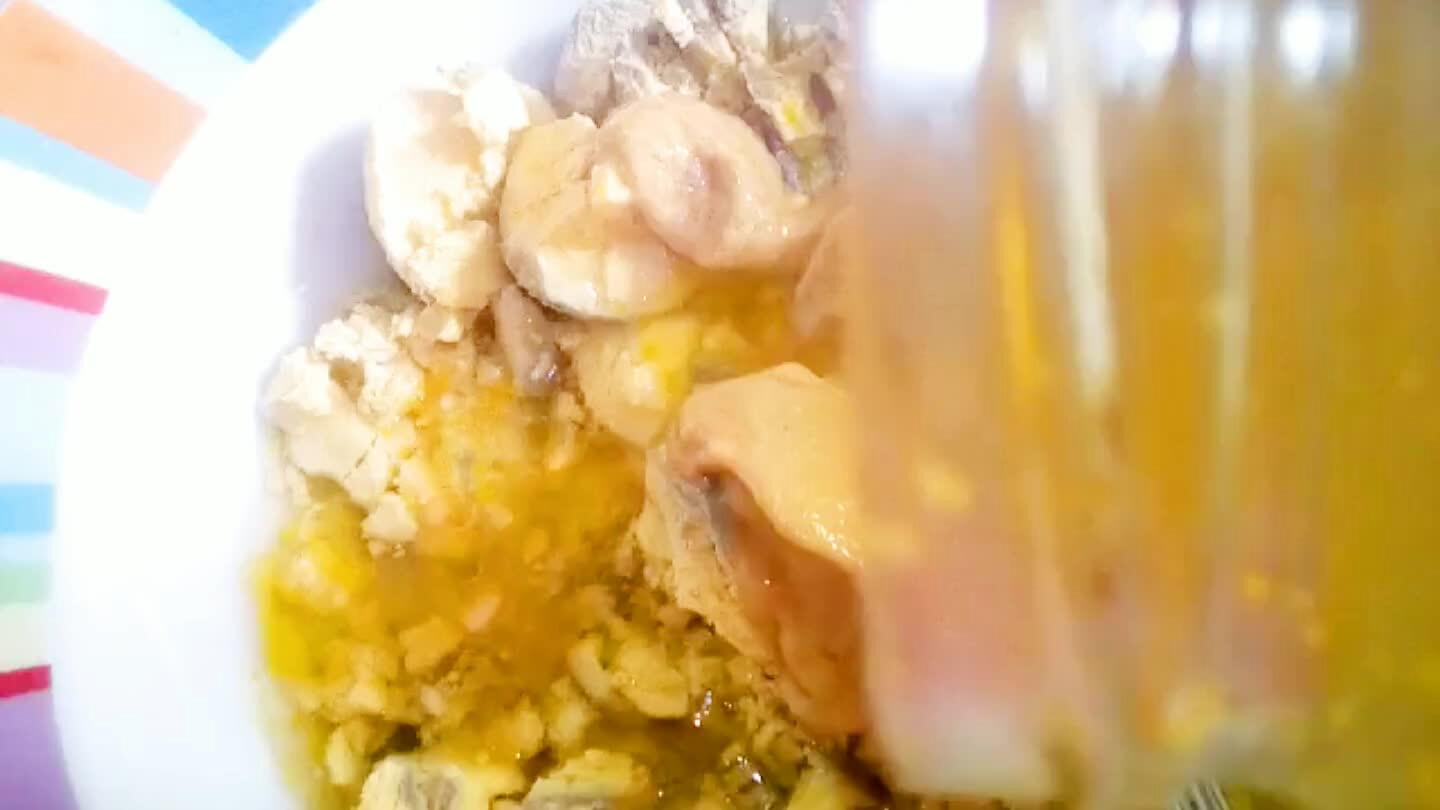 Add some flavored vinegar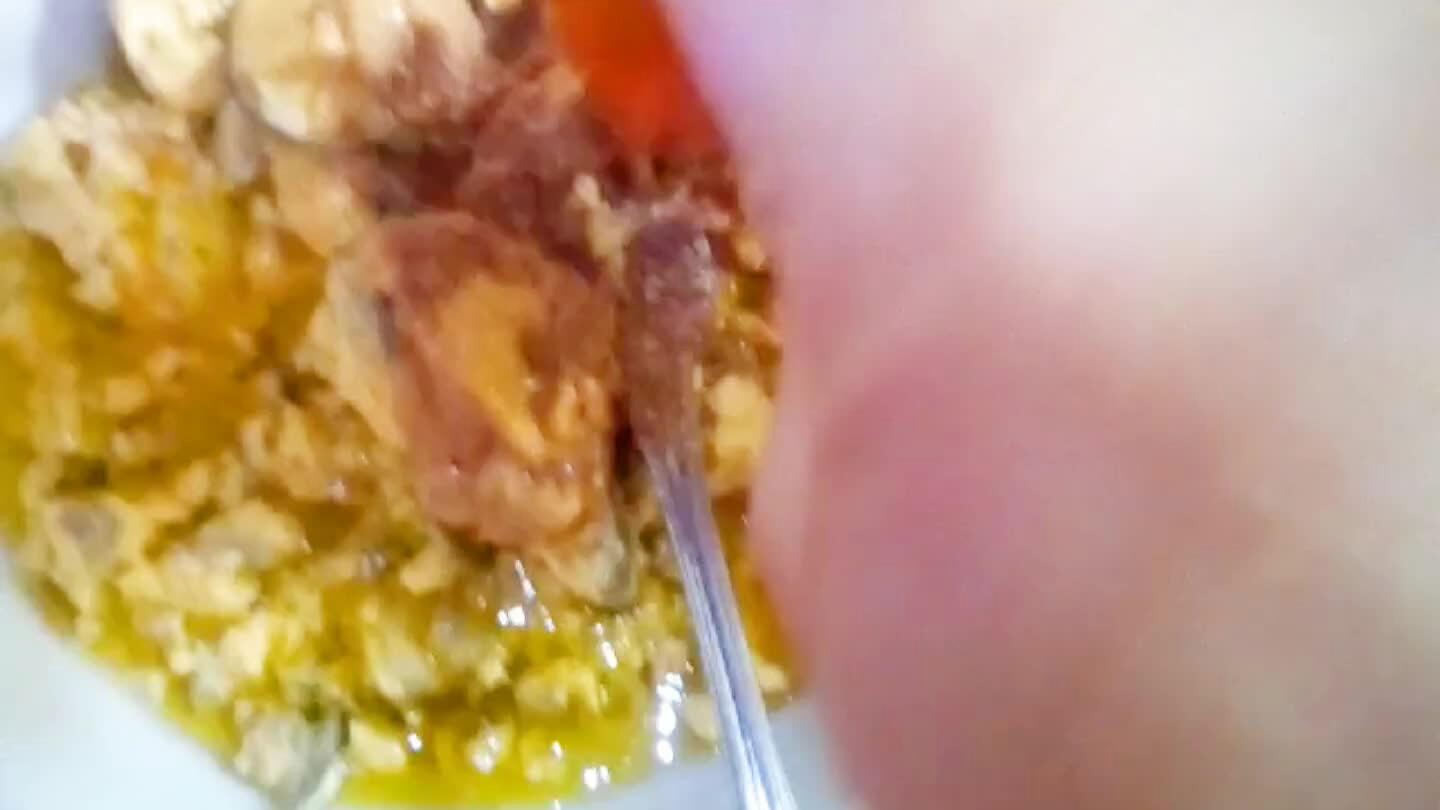 Add spices, to taste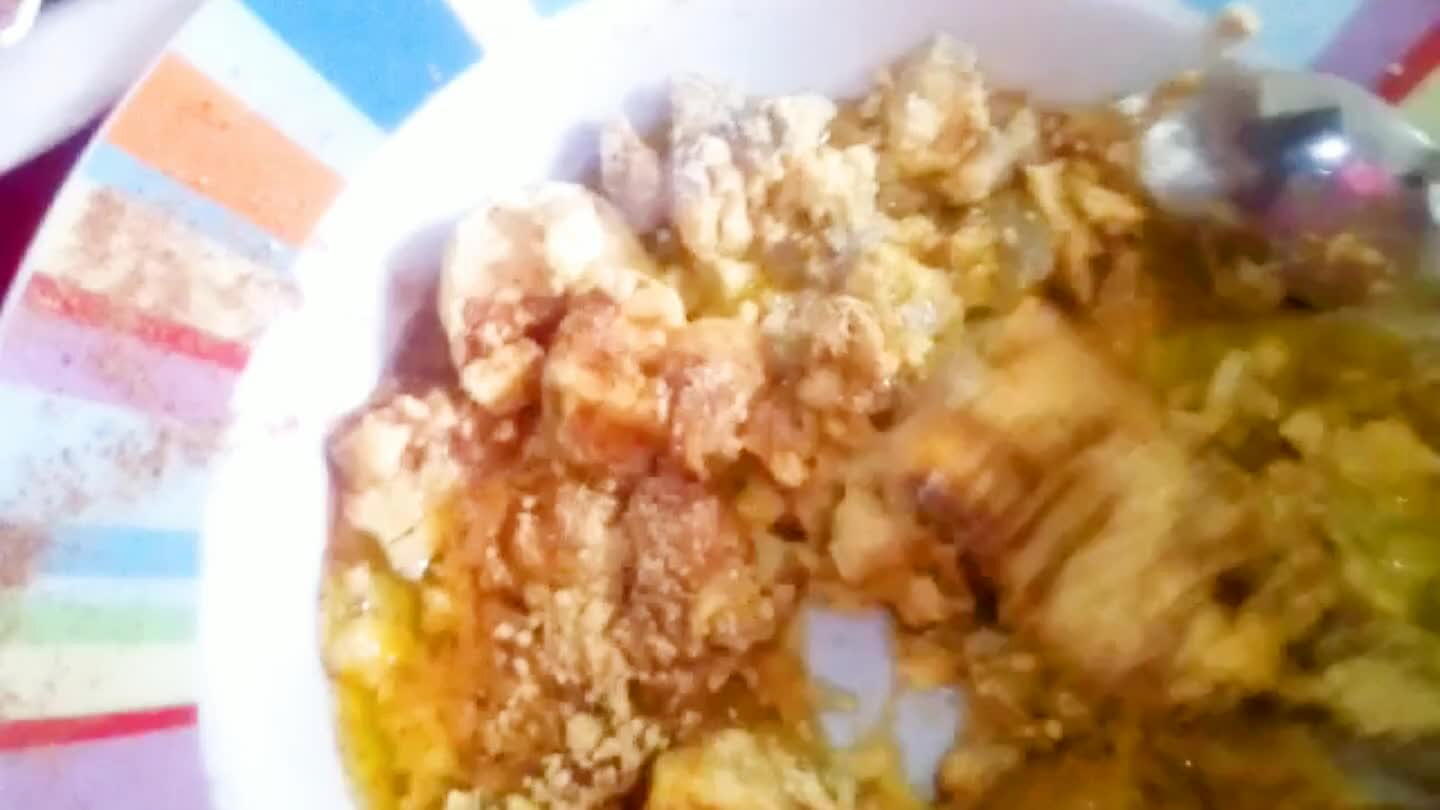 Mash together well, to make a fairly uniform consistency. Lumps can remain.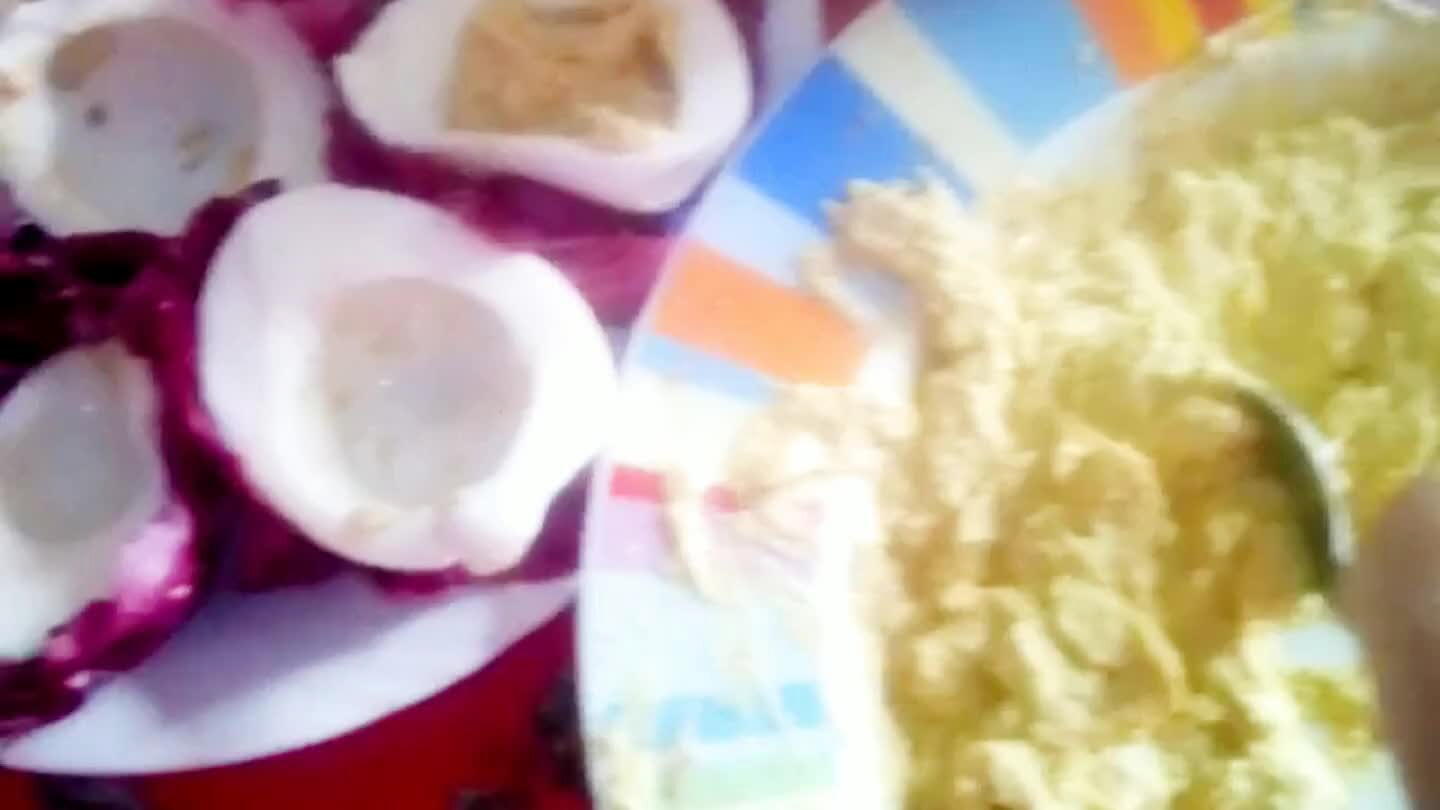 Put egg yolk mix in egg white halves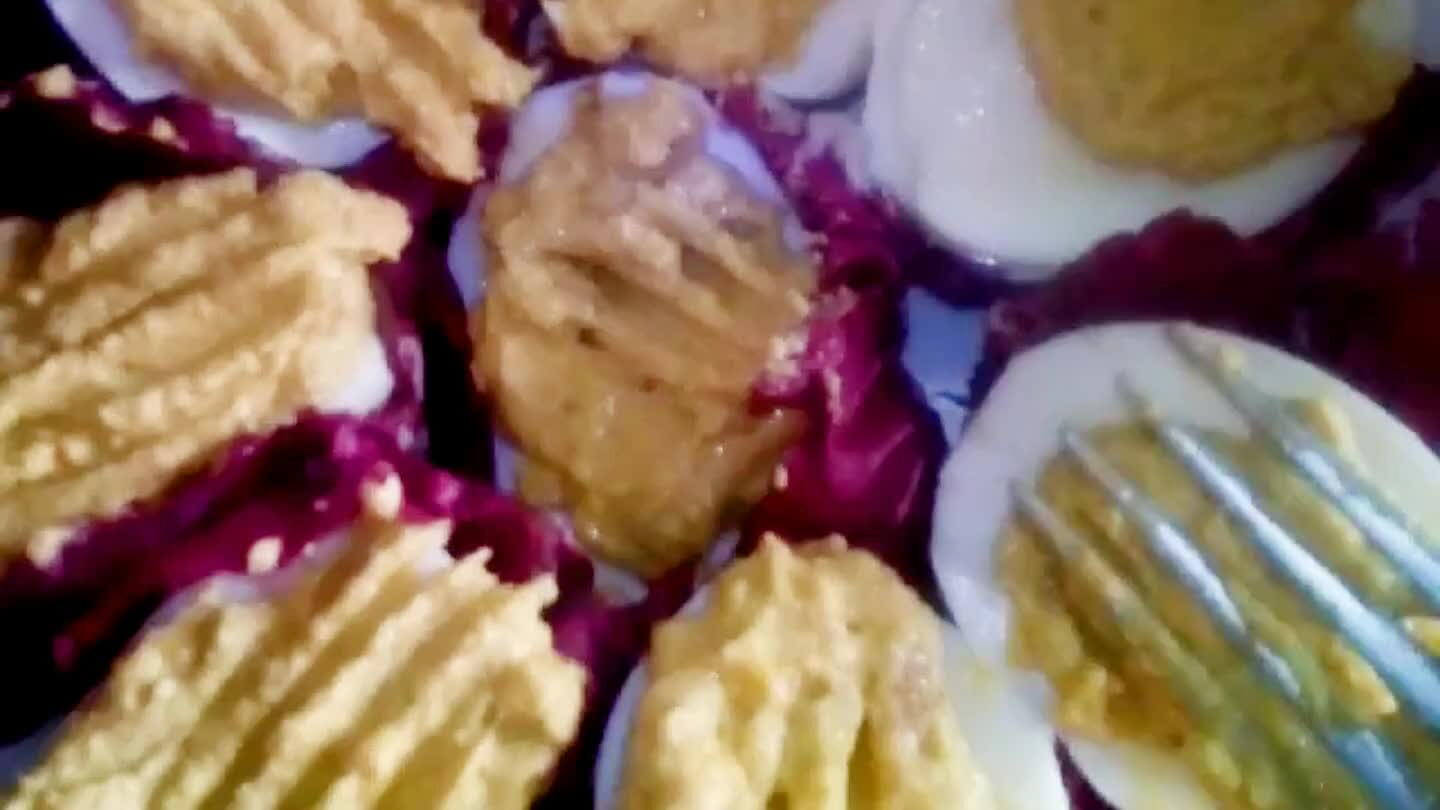 Make designs with fork if desired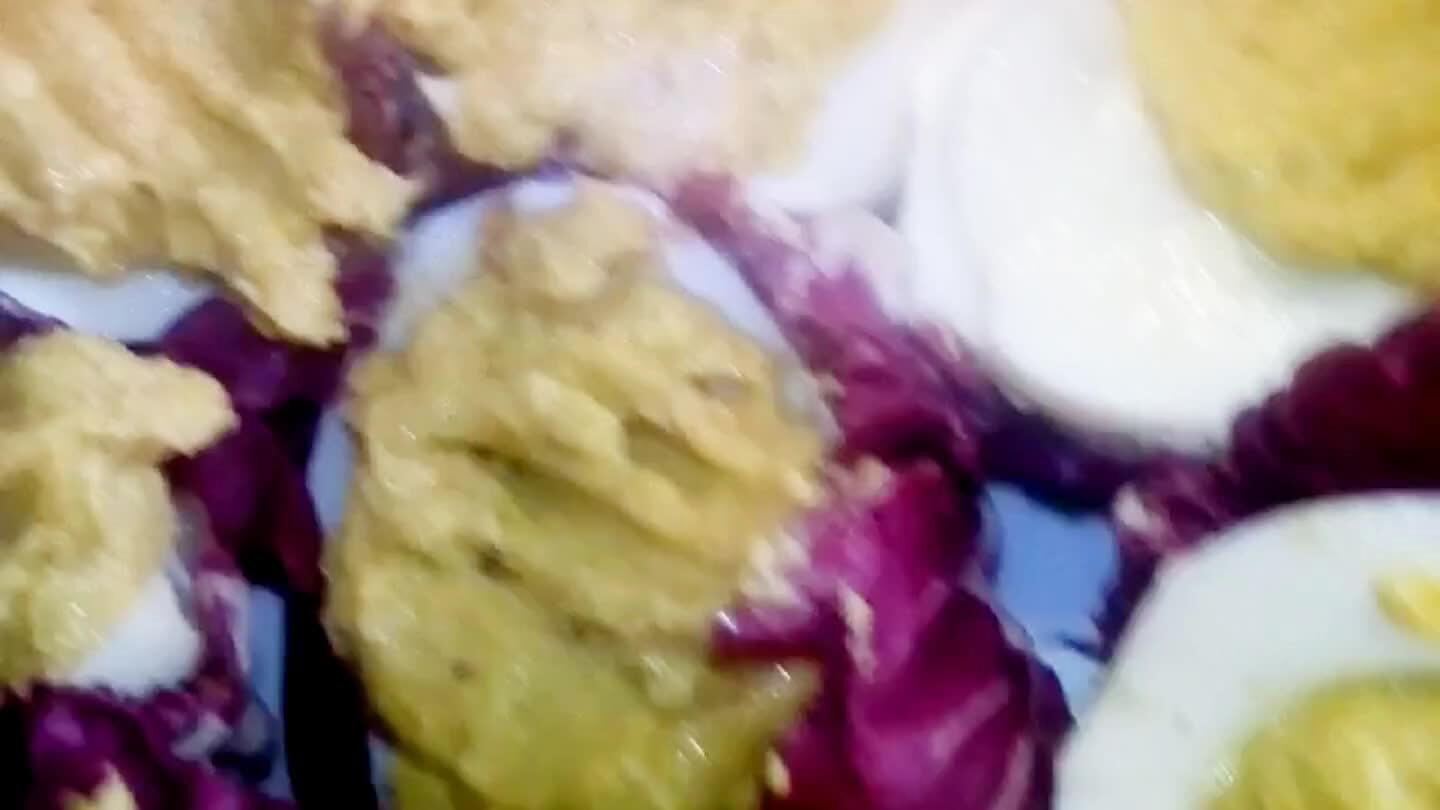 Garnish with parsley
Comments