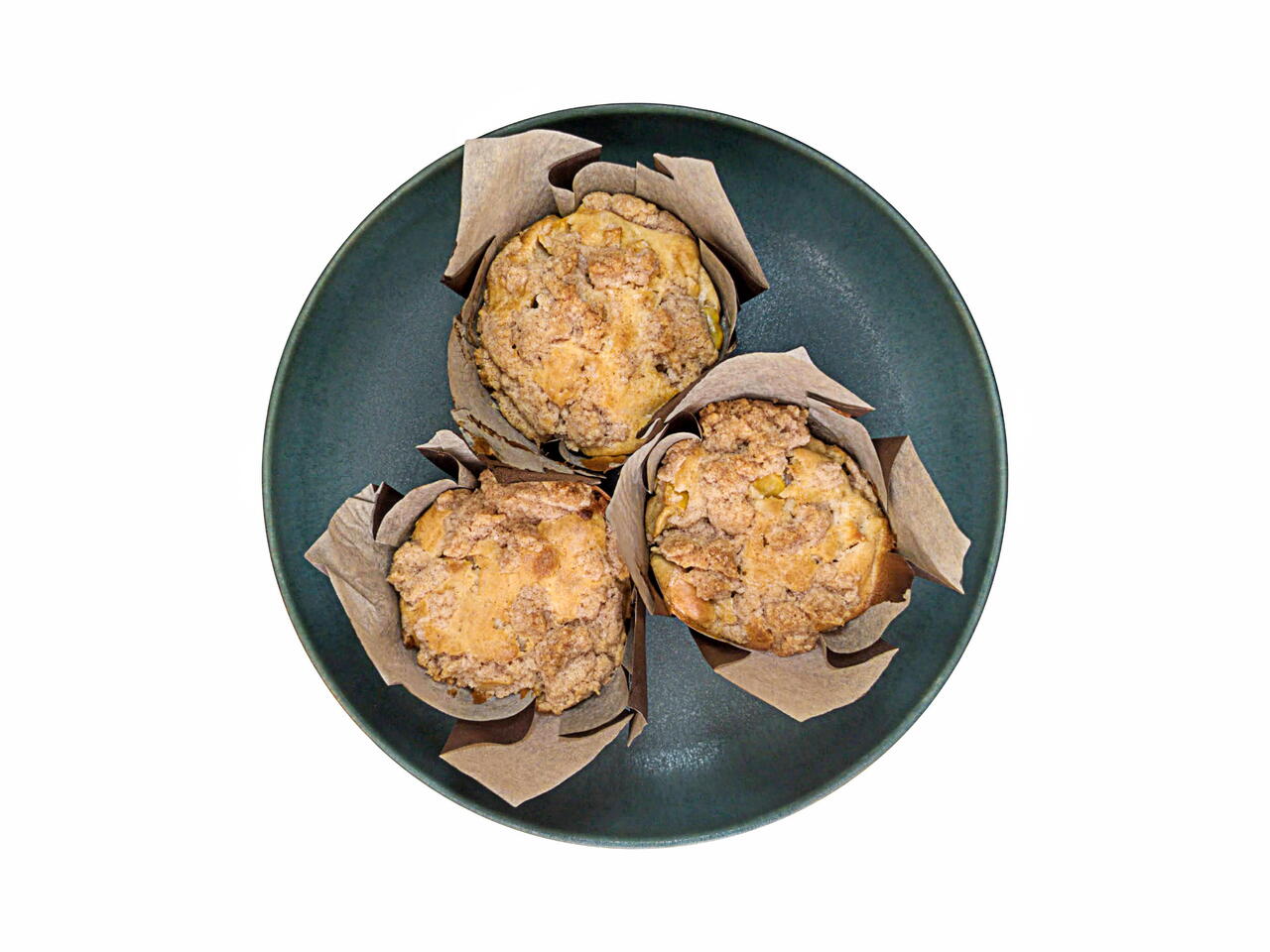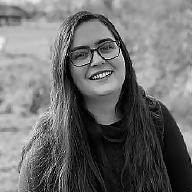 Recipe video made by Michelle
Published on 04/06/2021, viewed by 939 , 0 Comments
12 portions
40m
Apples, cinnamon, and a nice crumbly topping just like from the cafe. These will stay moist and tasty for a few days and are a great on-the-go breakfast.
What you will need
Crumb Topping
1/2 cup AP Flour
1/4 cup Sugar
1/2 tsp ground Cinnamon
1/8 tsp Salt
1/4 cup Unsalted Butter
Muffin Batter
2 3/4 cups AP Flour
3 tsp Baking Powder
1/2 tsp Salt
1/2 tsp ground Nutmeg
1 tsp ground Cardamom
1 tsp ground Cinnamon
1/2 cup Unsalted Butter
1/4 cup Light Brown Sugar
1 cup Sugar
2 Eggs
1 Egg Yolk
1/2 cup Sour Cream
1/2 cup Buttermilk
2 tsp Vanilla Extract
2 Green Apples
Honey, for serving, optional
(Nutritional facts 304 calories, 16.15 g fat, 33.26 g carbohydrates, 7.42 g protein, 253 mg cholesterol, 190 mg sodium)
How to cook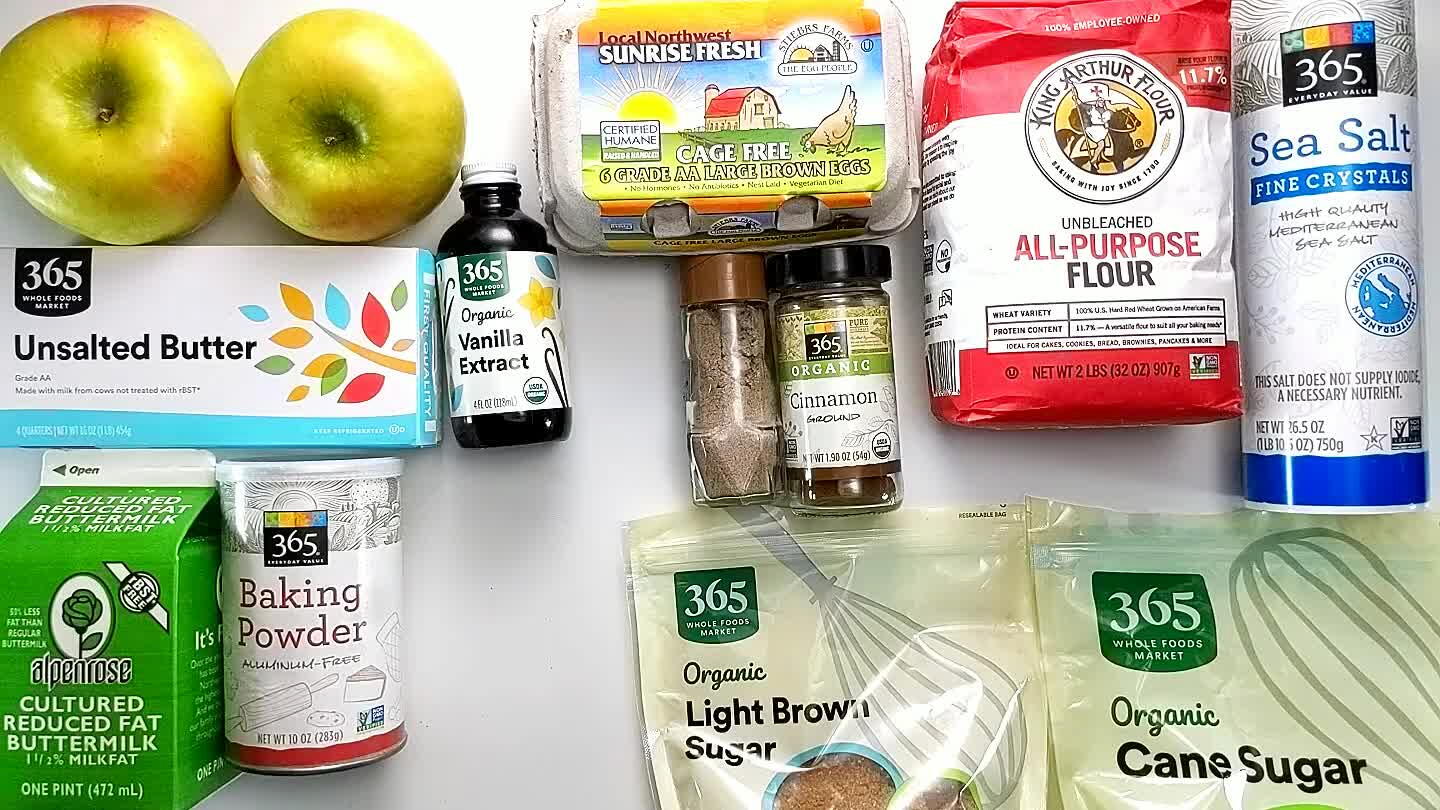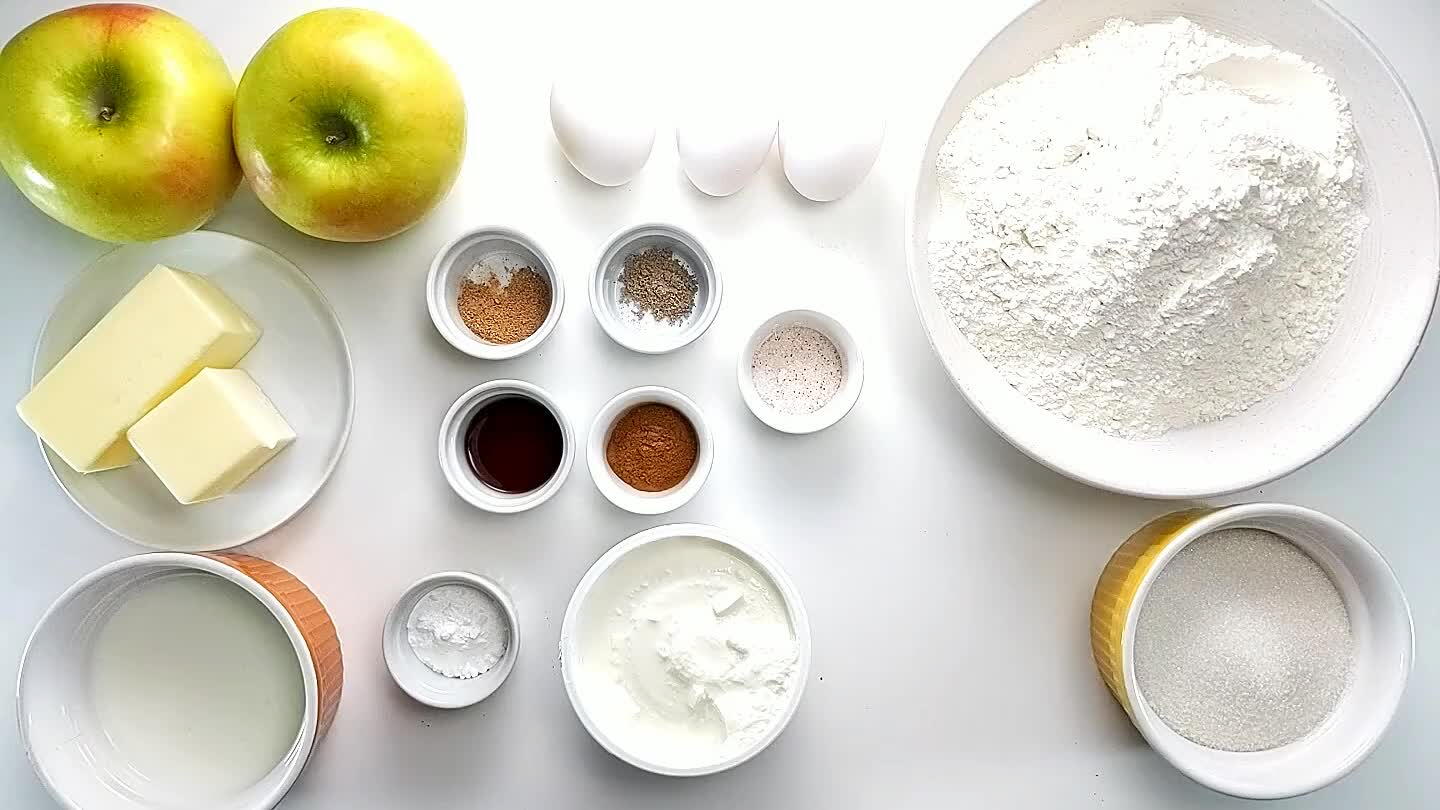 Gather and portion ingredients.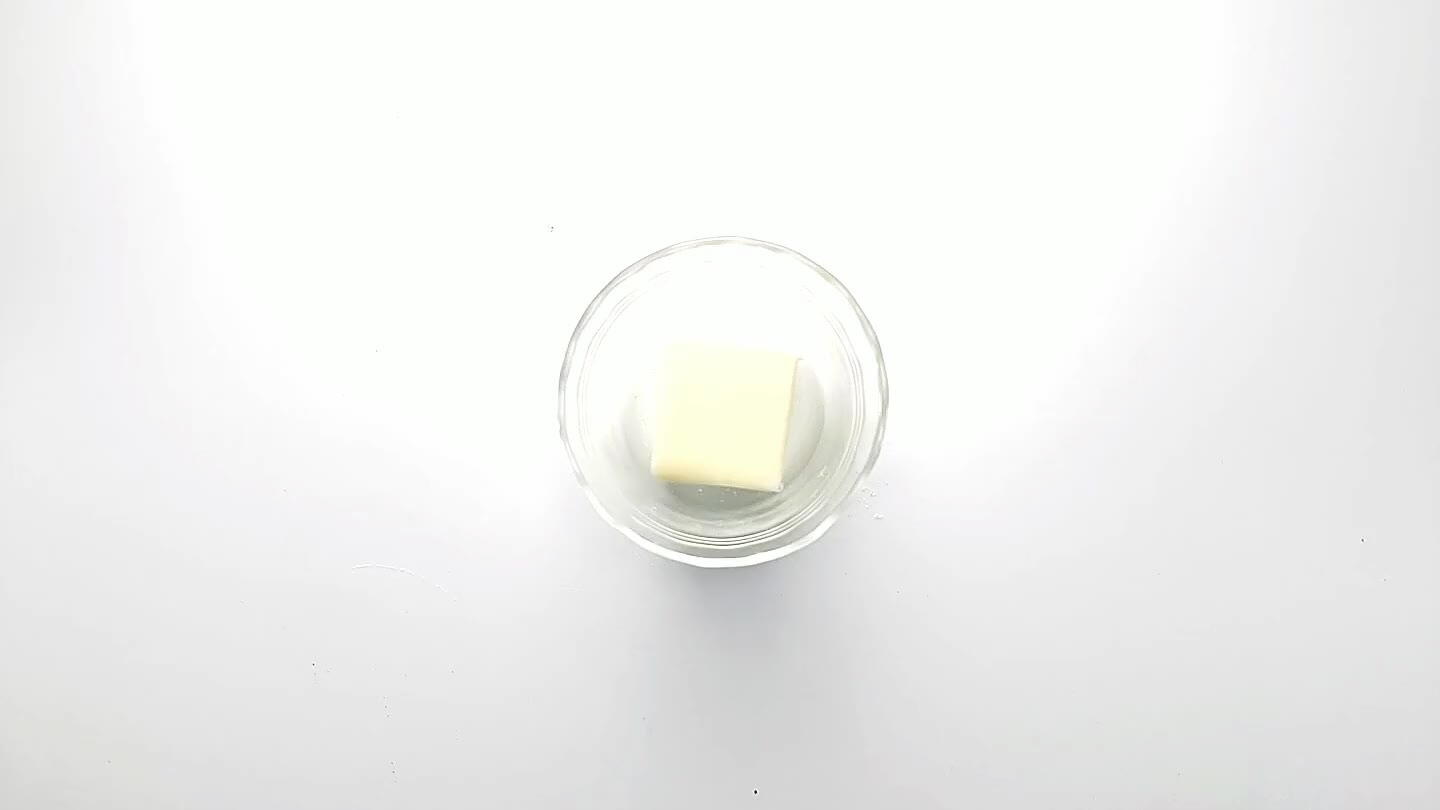 Melt the butter needed for the crumble topping.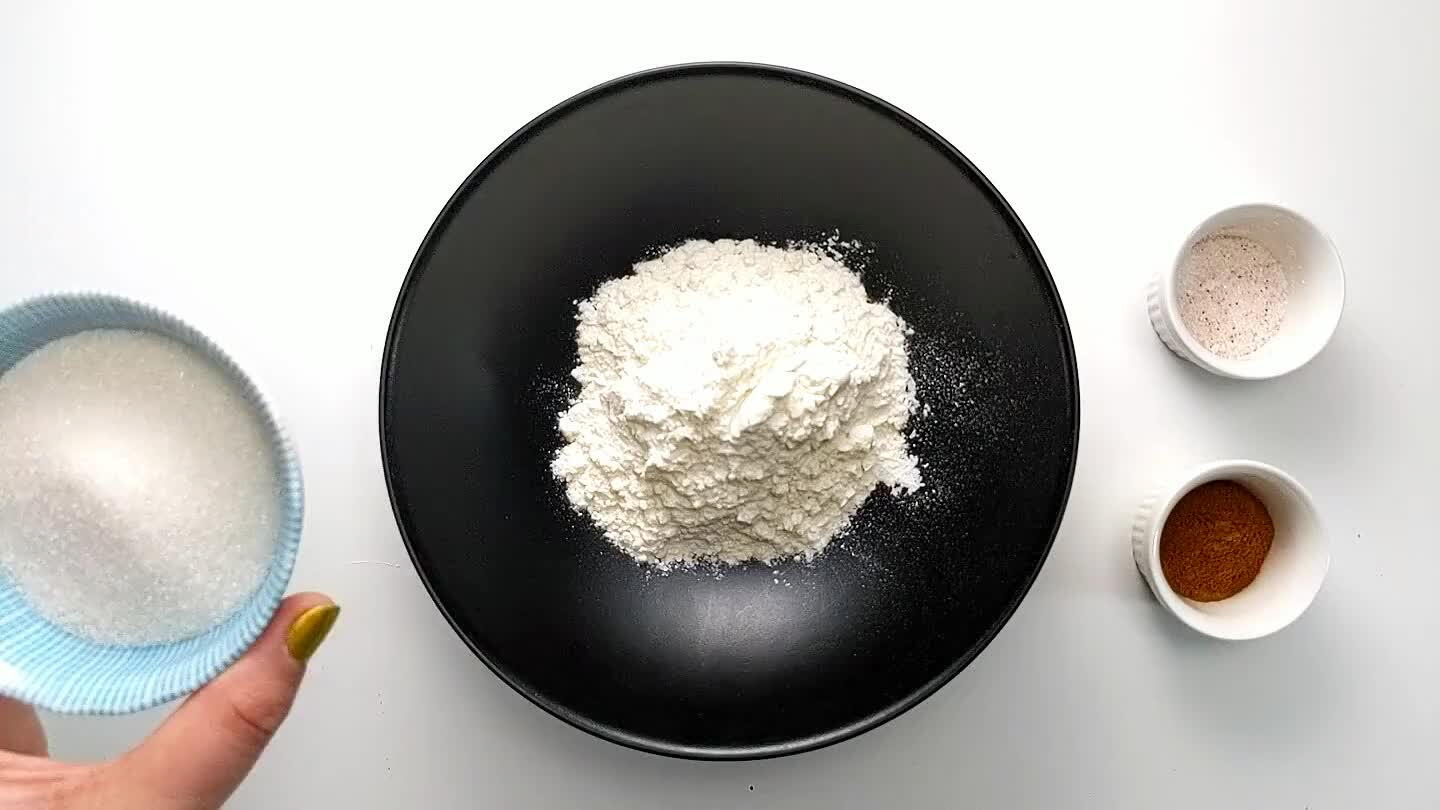 Add the flour, sugar, cinnamon, and a pinch of salt to a small bowl. Whisk to combine.
Add the melted butter to the dry topping ingredients and stir to bring the crumble together. Set aside.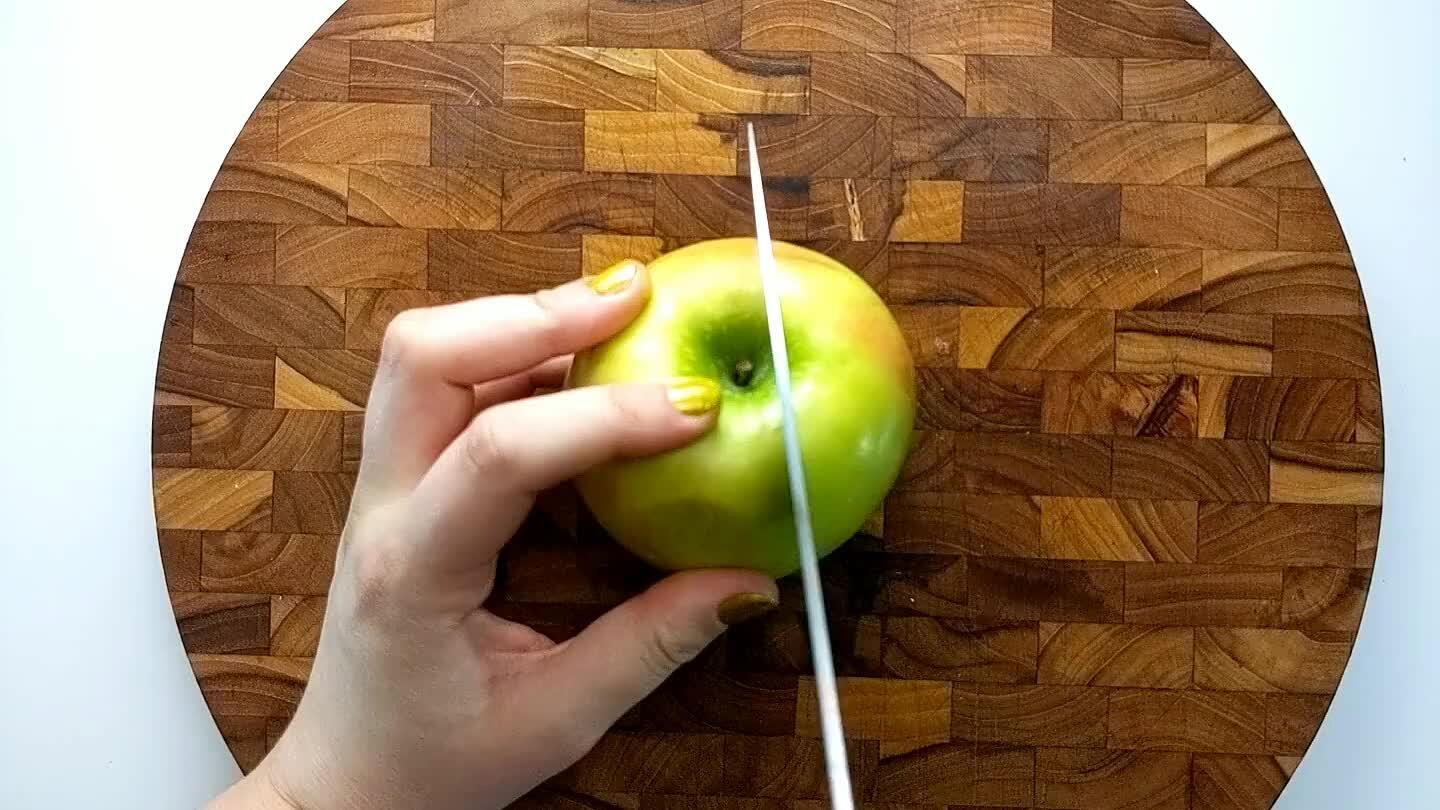 Cut around the core and chop the apple into small pieces.
Add the flour, salt, baking powder, ground nutmeg, cardamom, and cinnamon to a medium sized mixing bowl.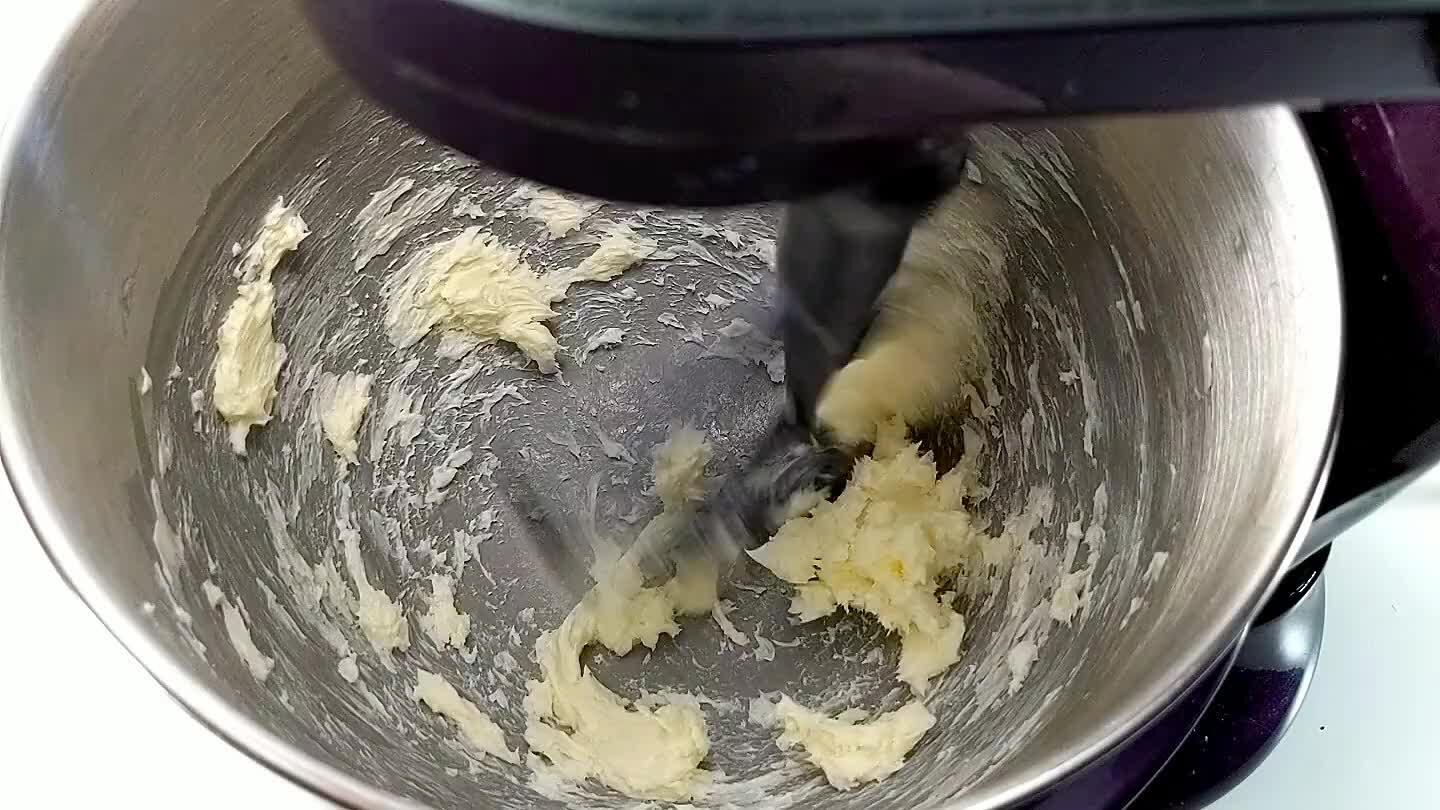 Add the butter to the bowl of a stand mixer and whip until soft. Add white sugar and brown sugar.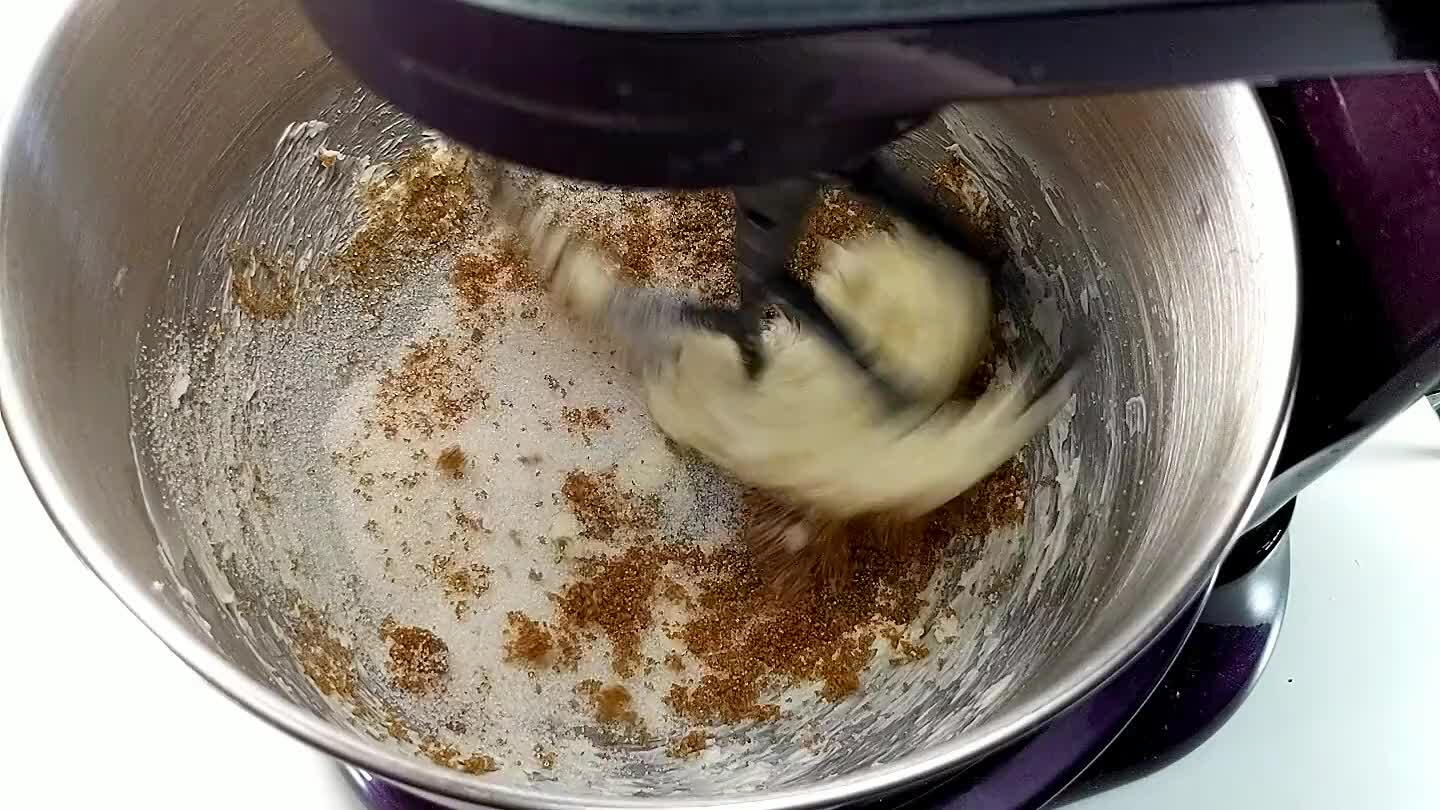 Beat butter and sugar together for 2-3 minutes or until lighter in color and fluffy.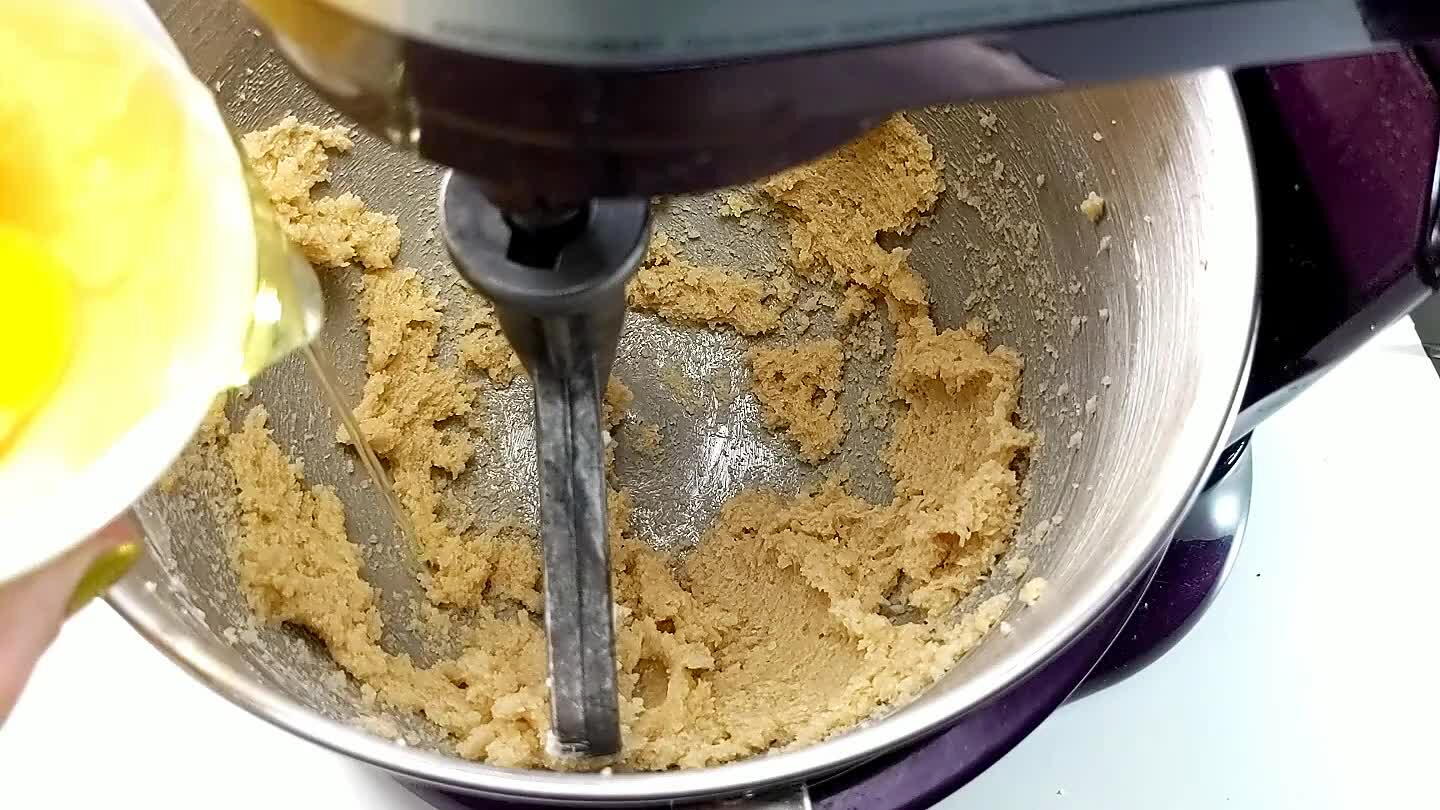 Beat in the eggs and yolk one at a time, scraping down the sides between each addition.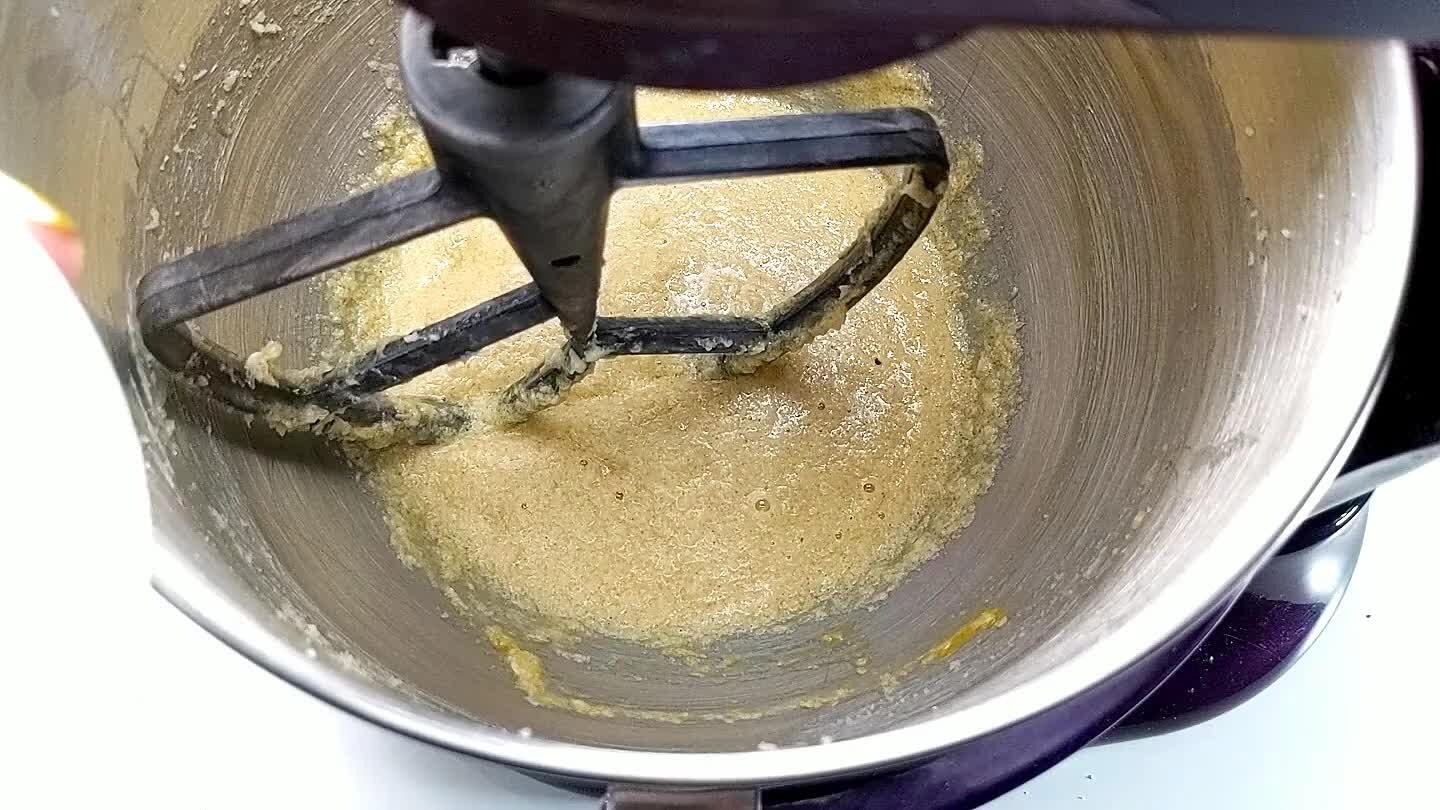 Add in the sour cream, buttermilk, and vanilla extract.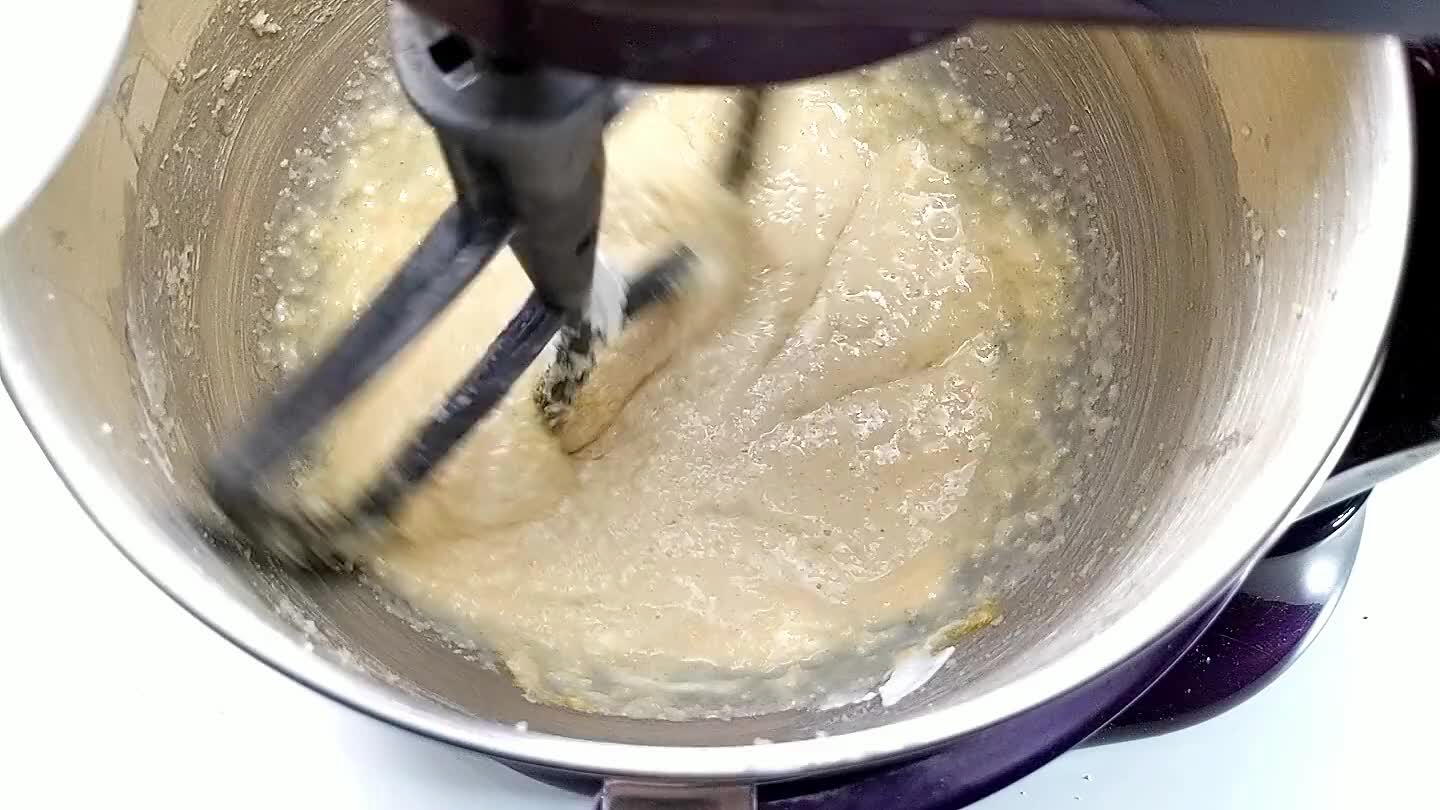 With the mixer on low, mix in the dry ingredients until just incorporated.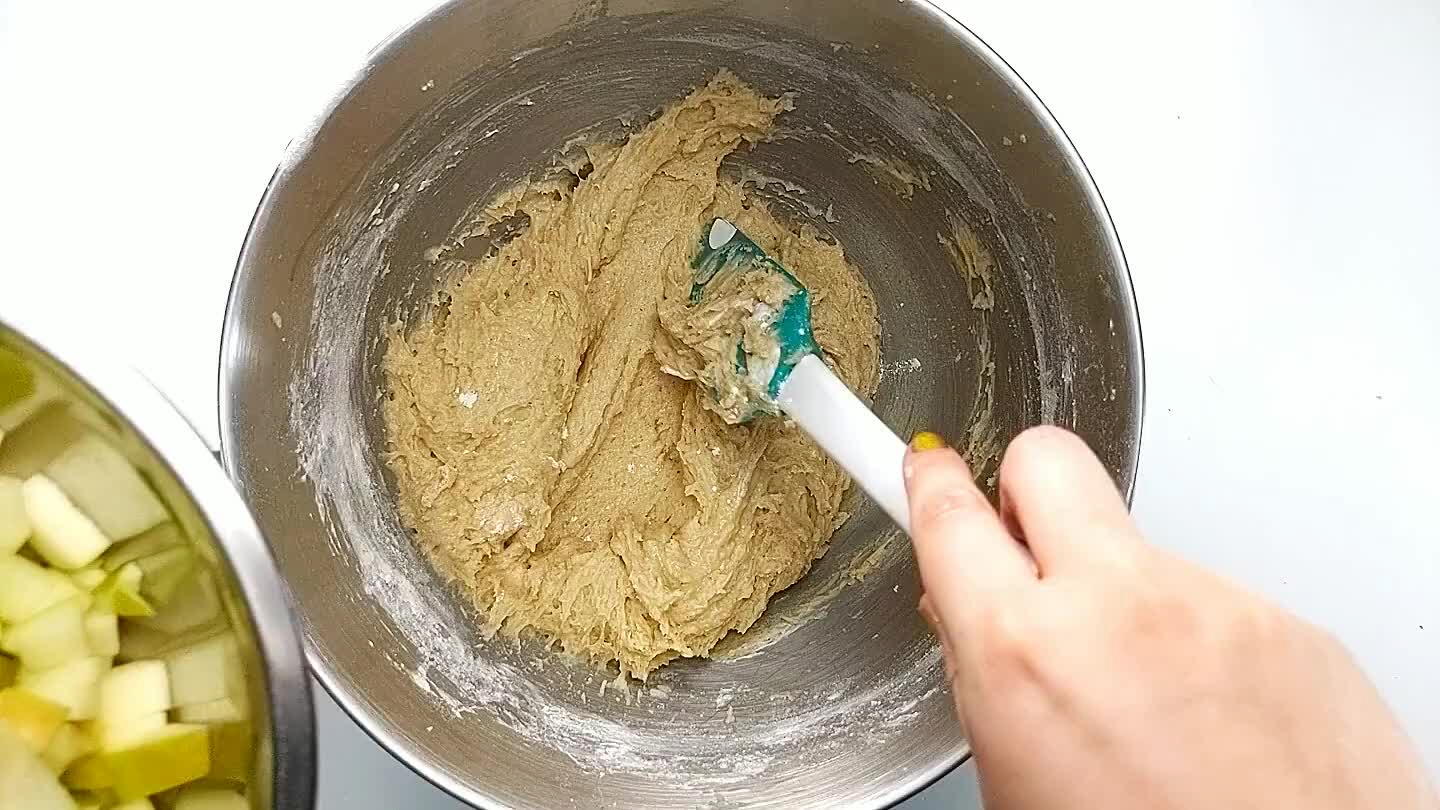 Fold the apple pieces into the batter.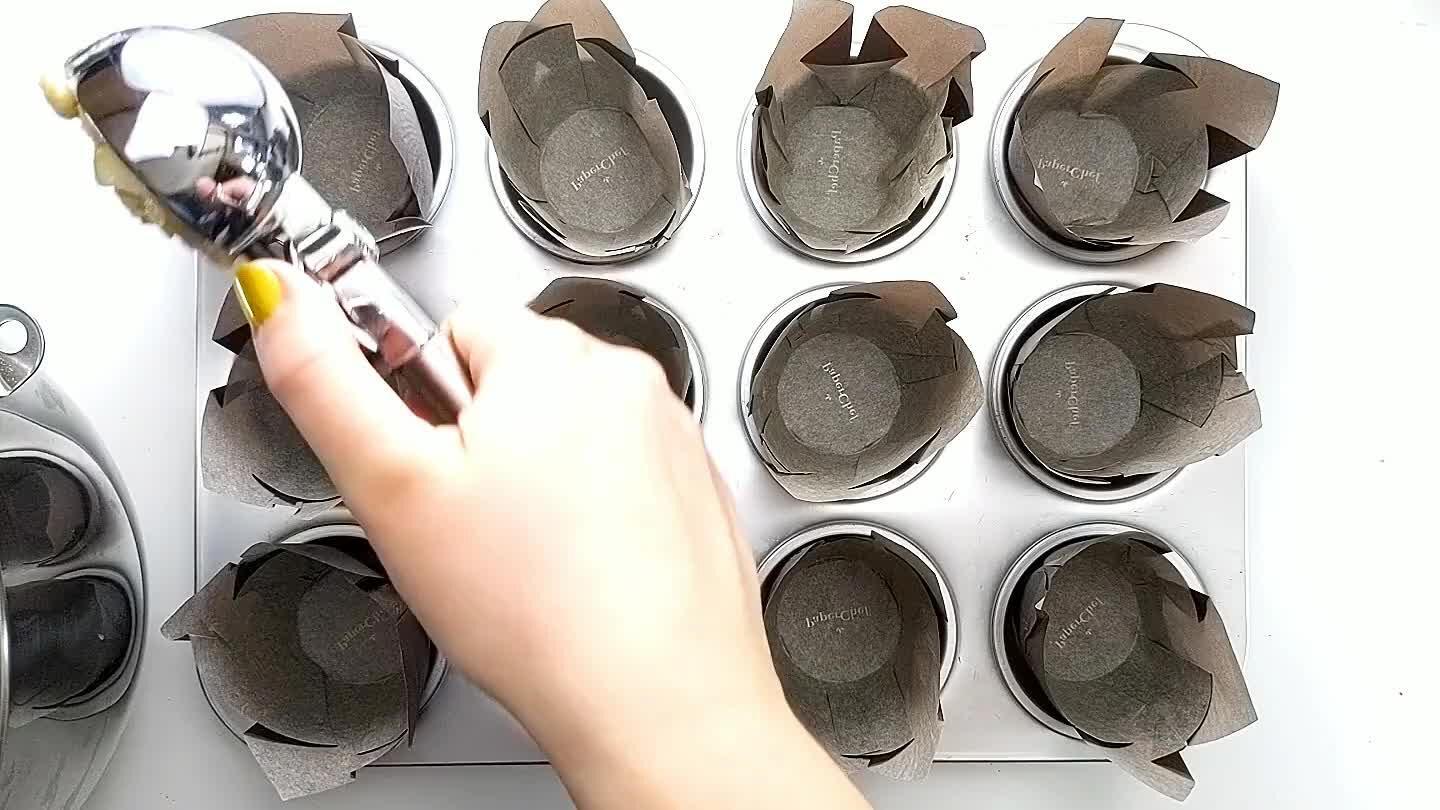 Portion the muffin batter evenly into a 12 cup muffin tin. I like to use an ice cream scoop!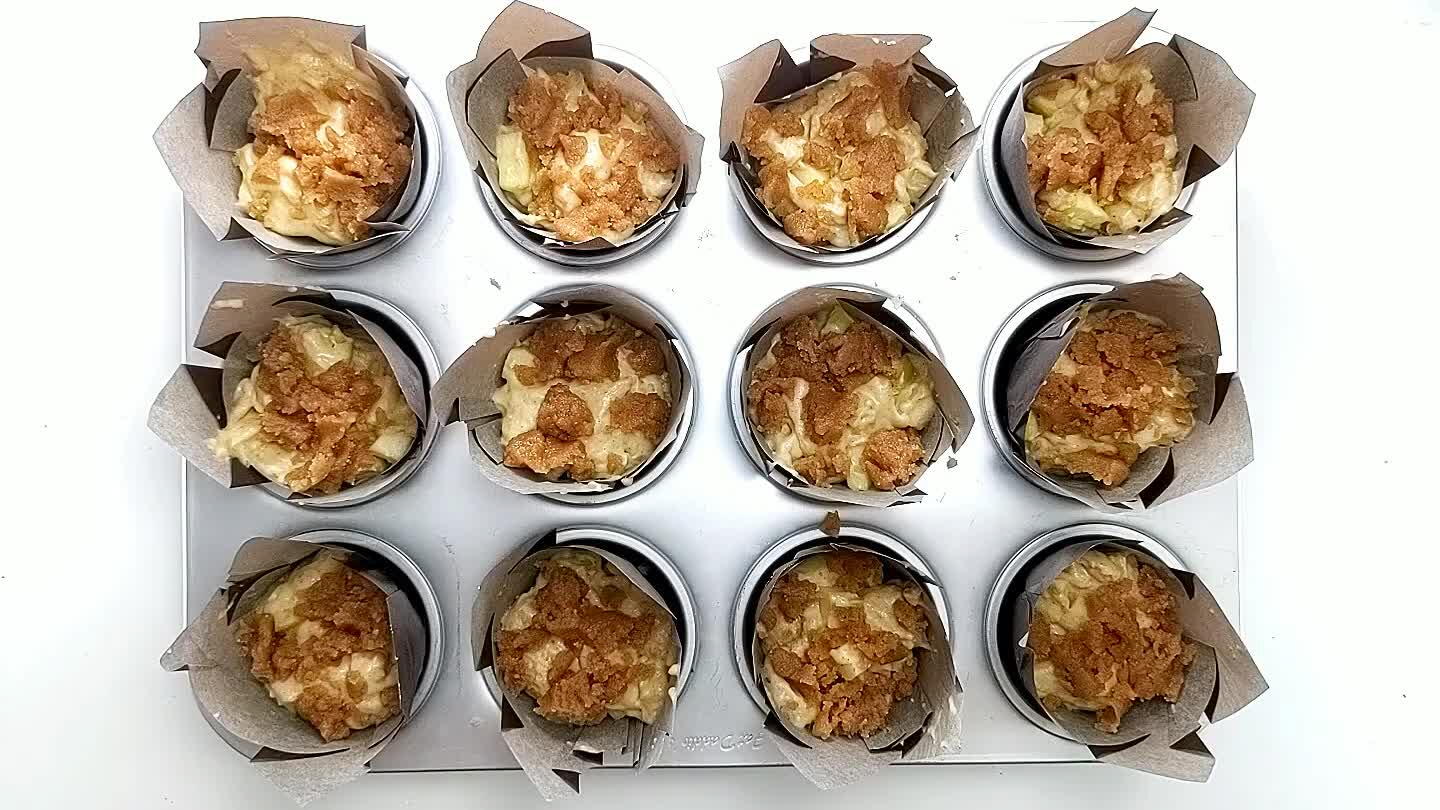 Bake at 400 °F for 20-25 minutes or until a toothpick or skewer inserted into the middle comes out clean.
Comments