Artichokes a la Barigoule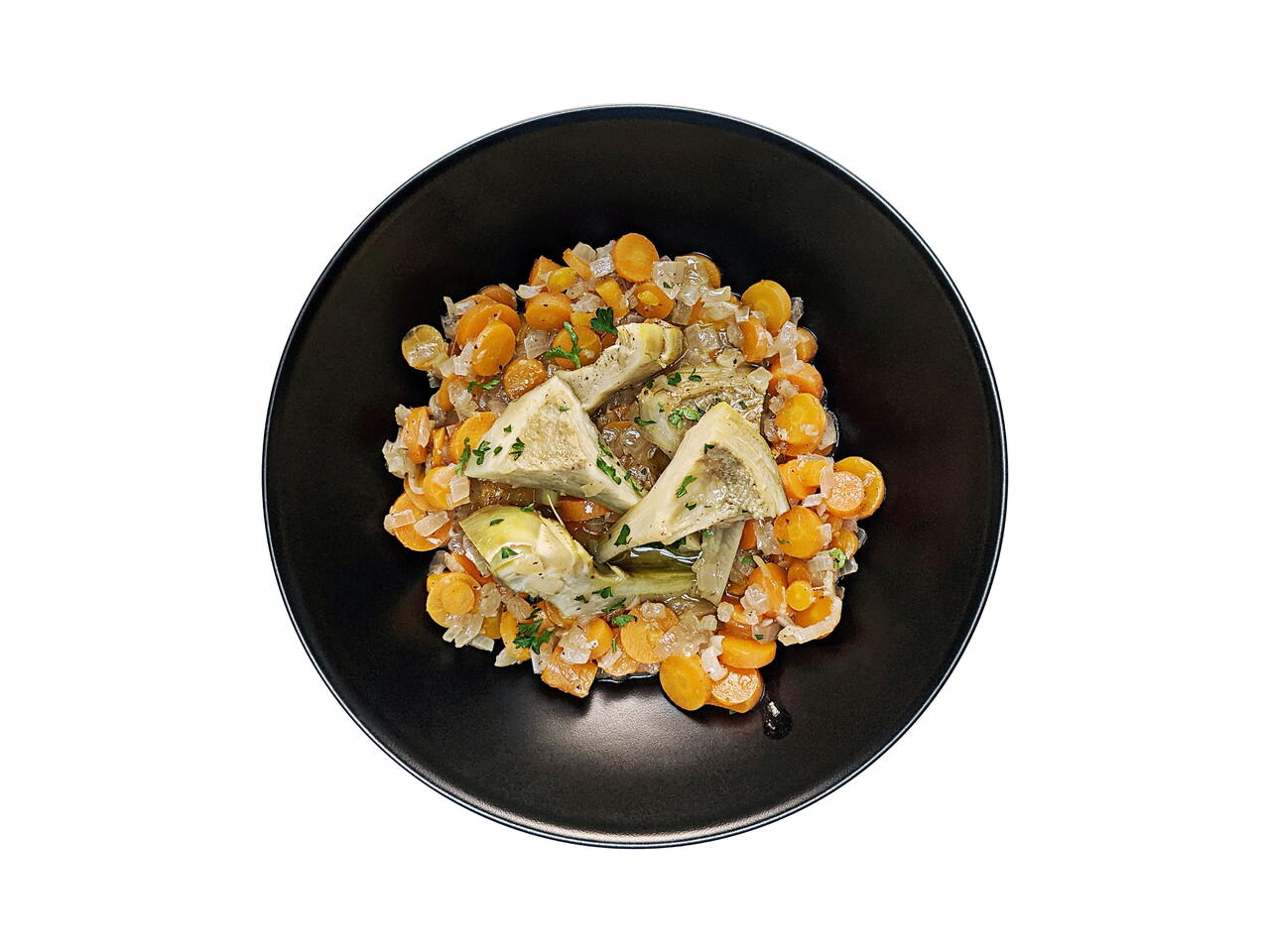 2 portions
50m
Good, fresh artichokes hardly need an interesting preparation. But if you're ready to put in a little more elbow grease, this technique is well worth the effort.
What you will need
3 Fresh Artichokes
Olive Oil
1 Yellow Onion
2 lbs Carrots
3 cloves Garlic
Kosher salt
1 cup Dry White Wine
Black pepper
(Nutritional facts 61 calories, 1.48 g fat, 8.34 g carbohydrates, 0.91 g protein, 0 mg cholesterol, 61 mg sodium)
How to cook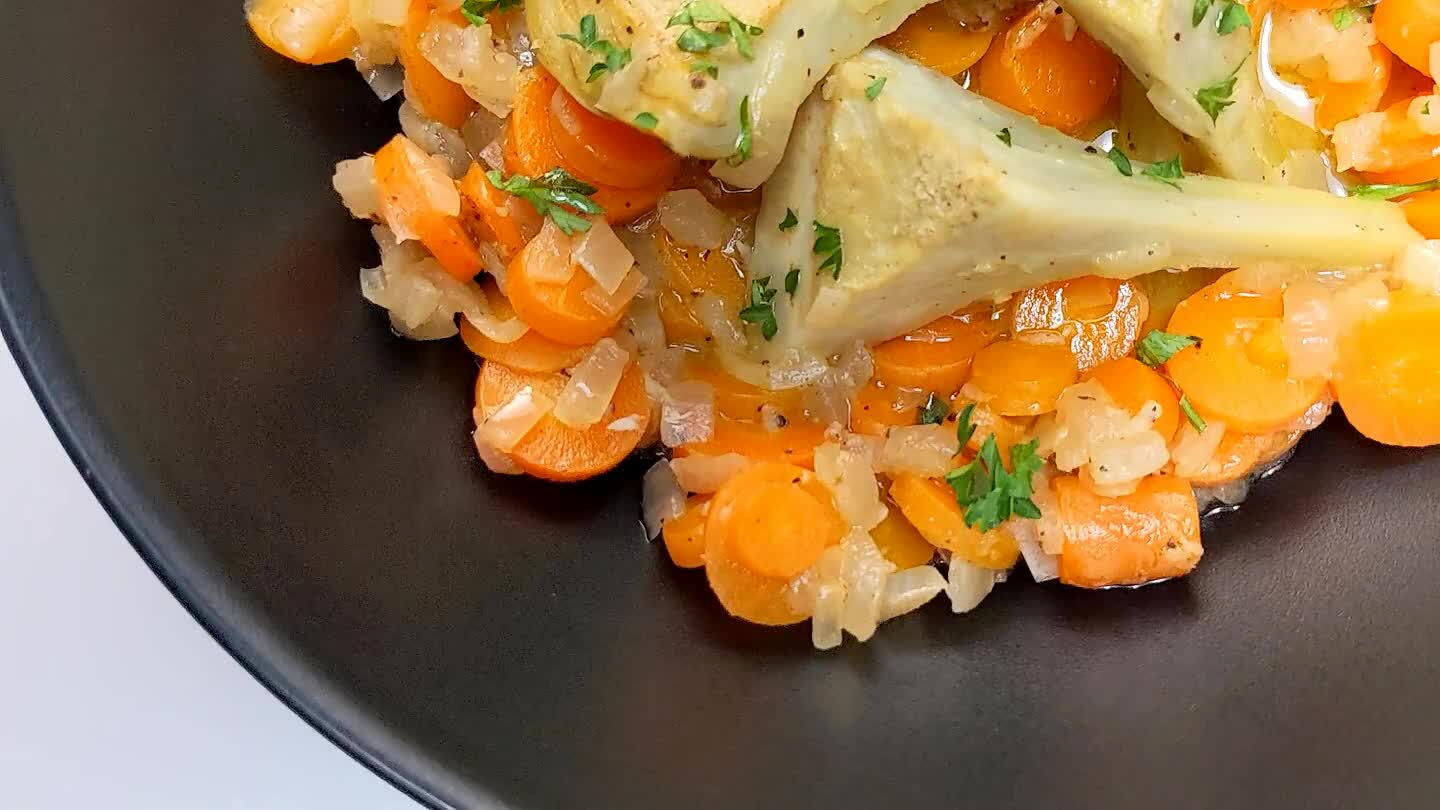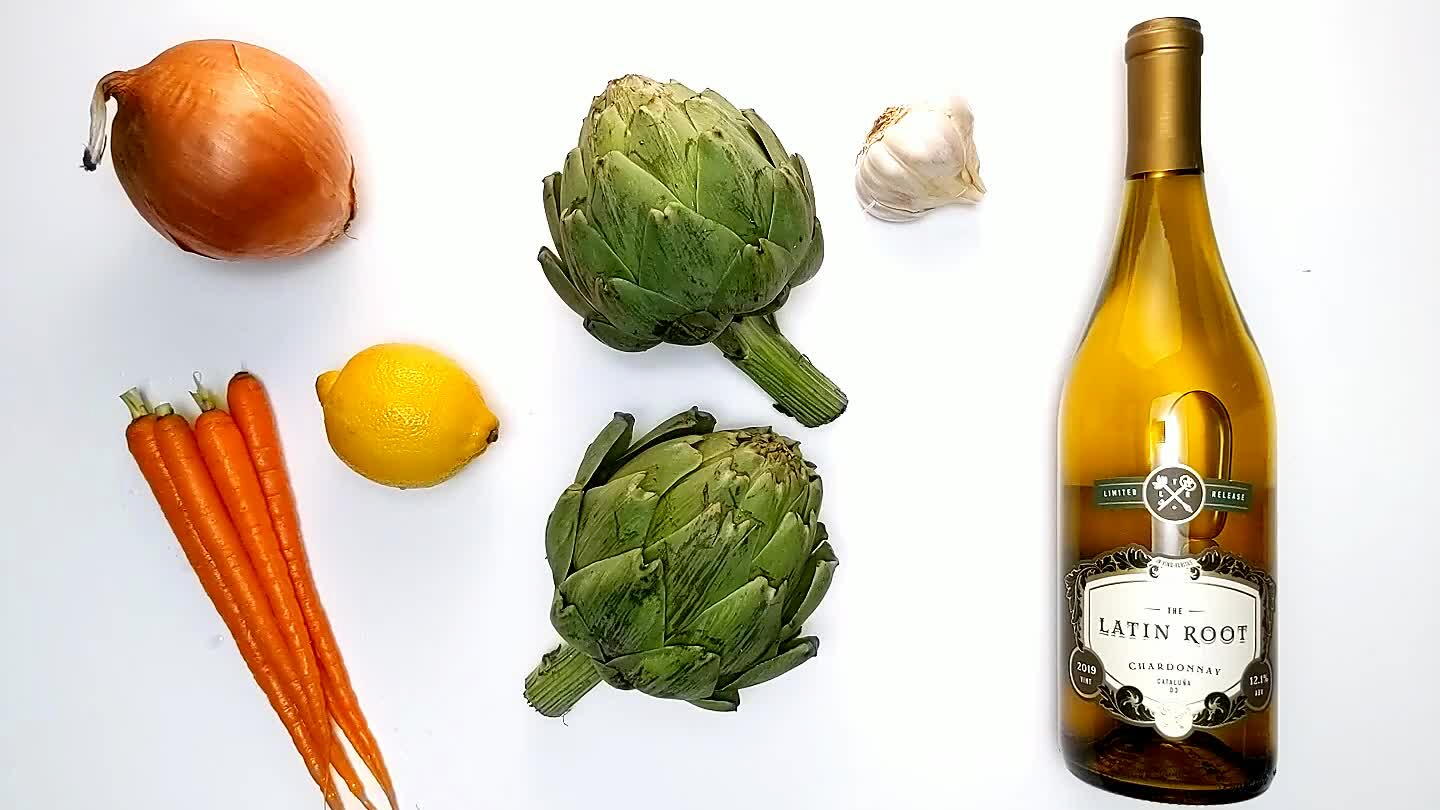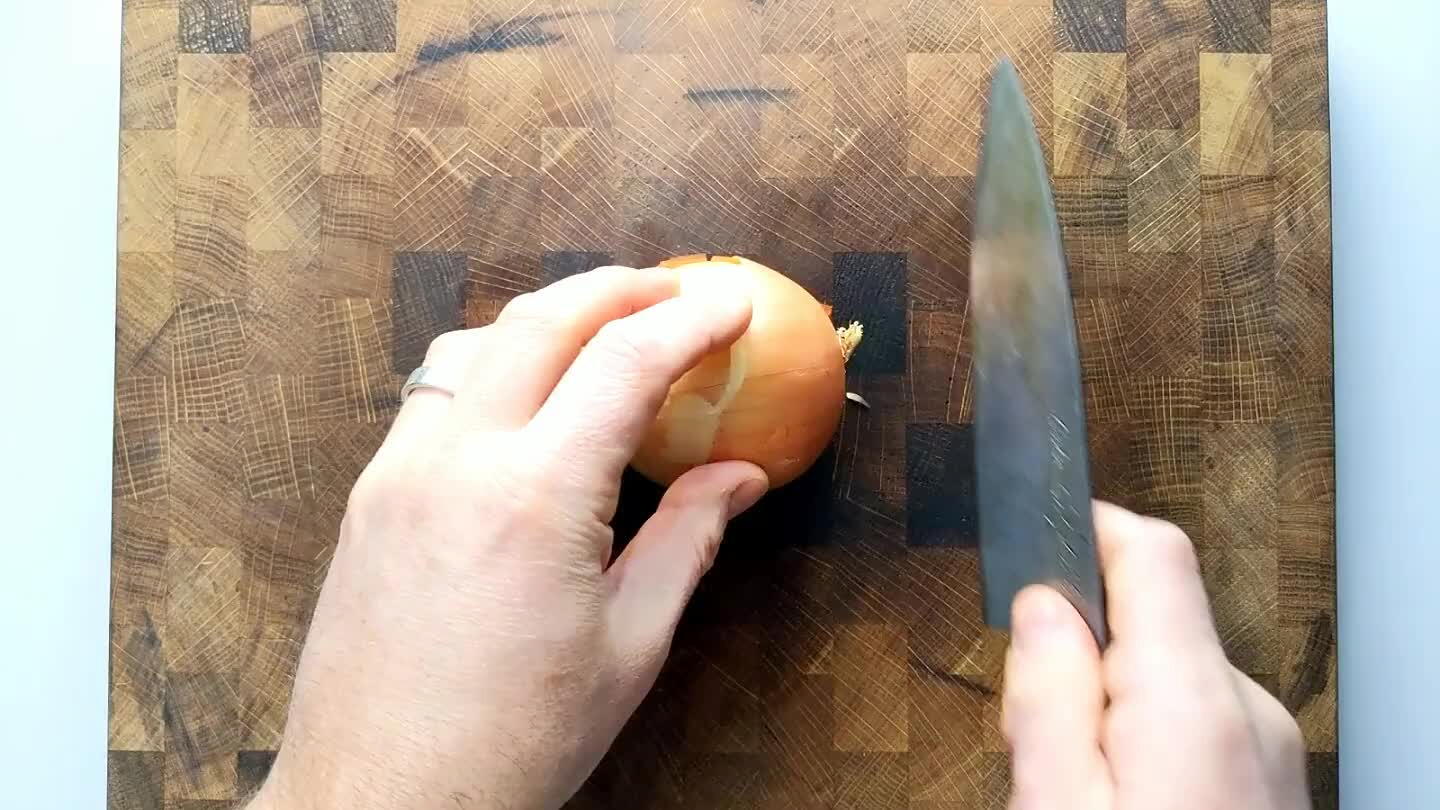 Dice the onion as finely as possible. Remove the stem tip and slice in half through the stem to root axis. Slice finely from the top, perpendicular to the sliced stem face without cutting through the root end. Then slice into the stem face several times with the blade parallel to the board to complete a hatch pattern. Slice again from the top perpendicular to the previous slice to dice finely.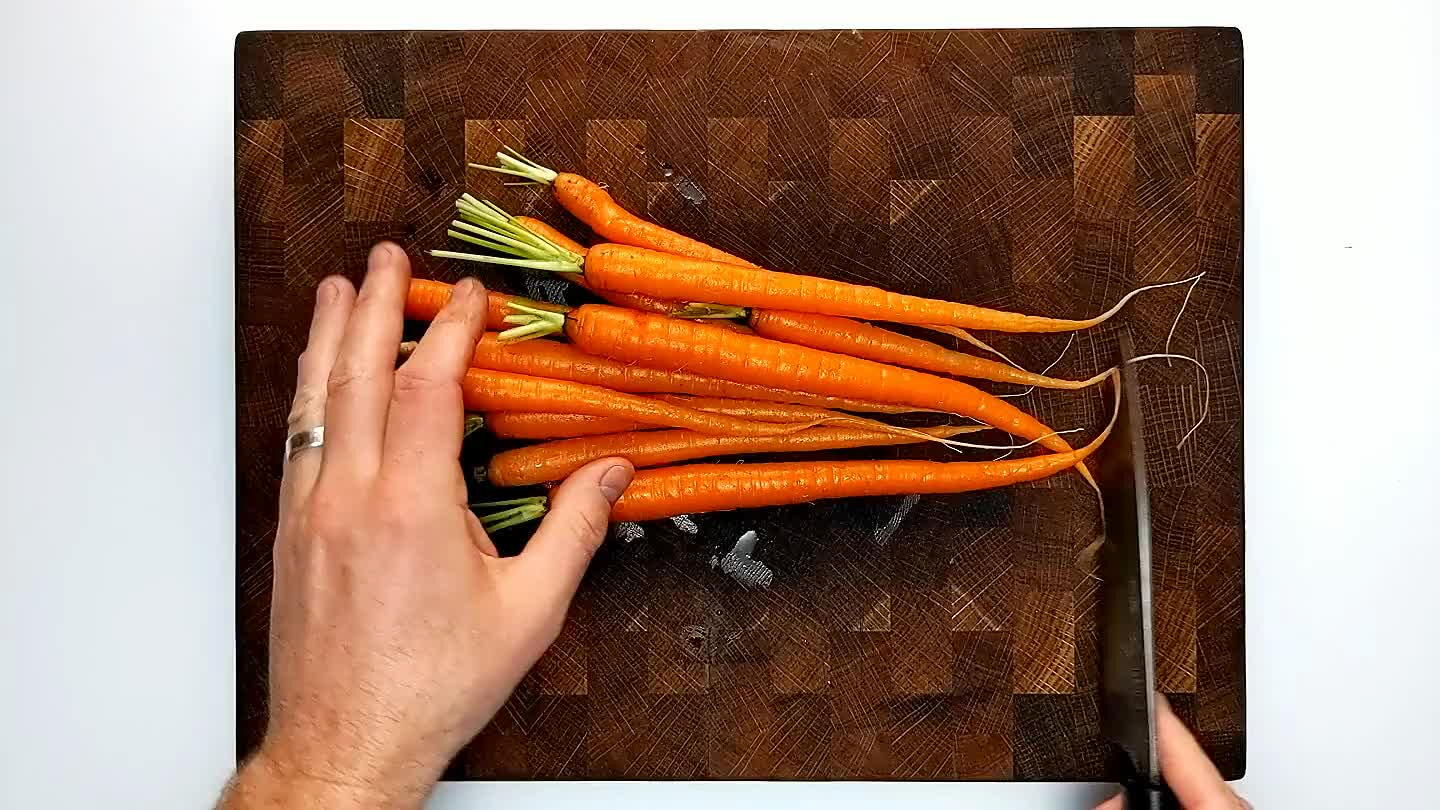 Dice the carrots finely. For smaller carrots, you can just scrub them down and slice them thin. For larger carrots, you'll want to peel and dice.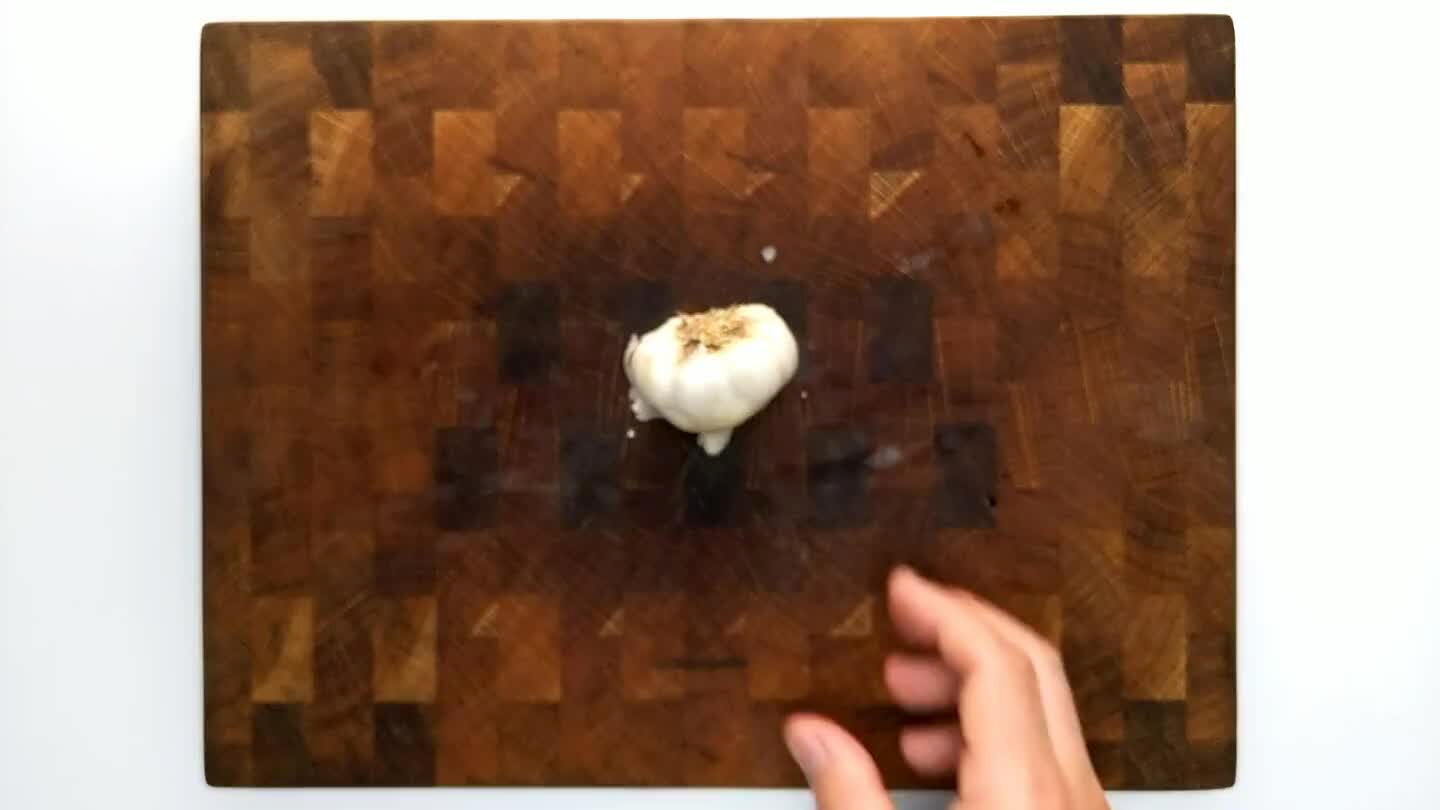 Peel garlic cloves and chop or grate to a fine paste.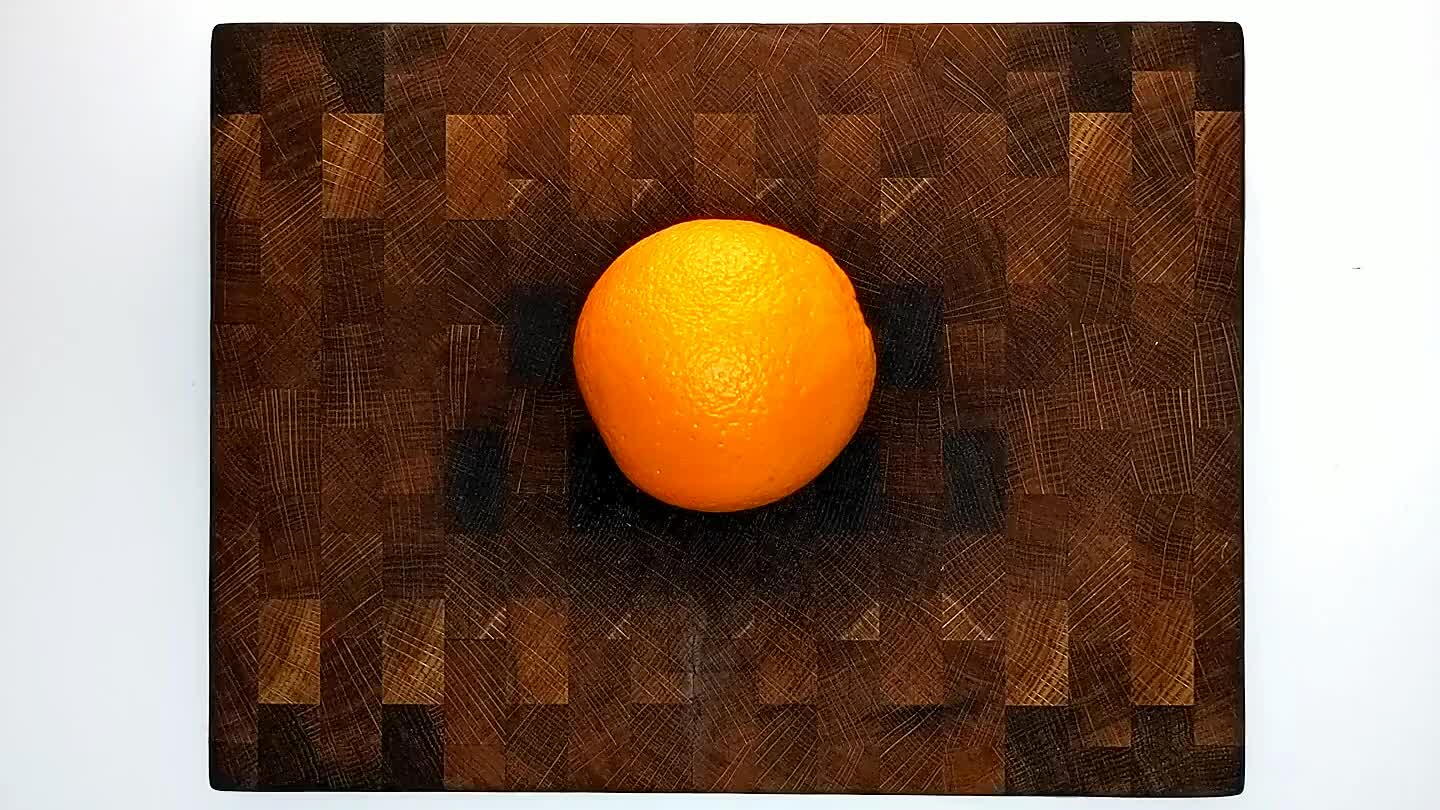 Slice the stem tip and it's opposite off of each of the citrus. Slice off the peel, then slice close to the membrane to remove each segment.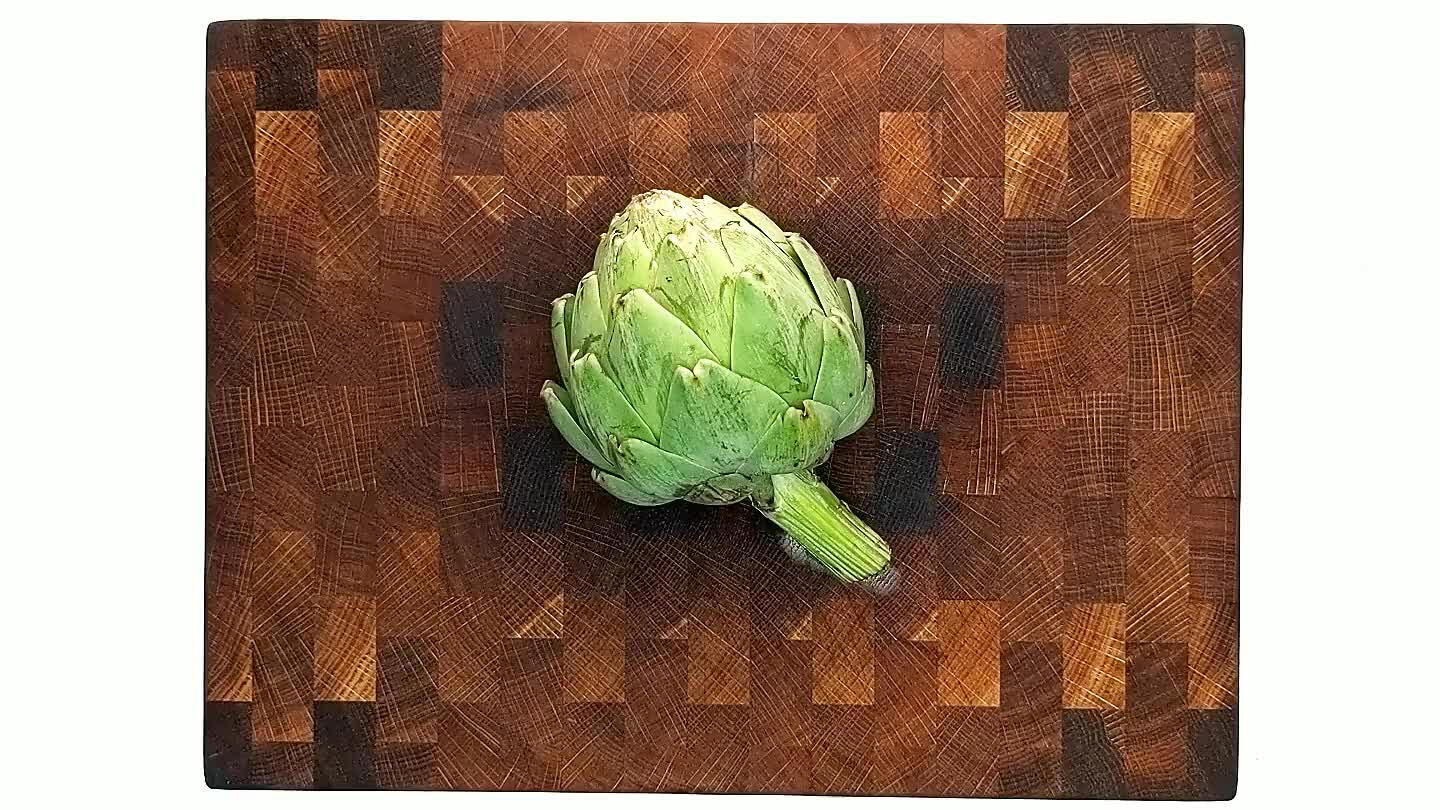 Peel away the dark green outer leaves of the artichokes.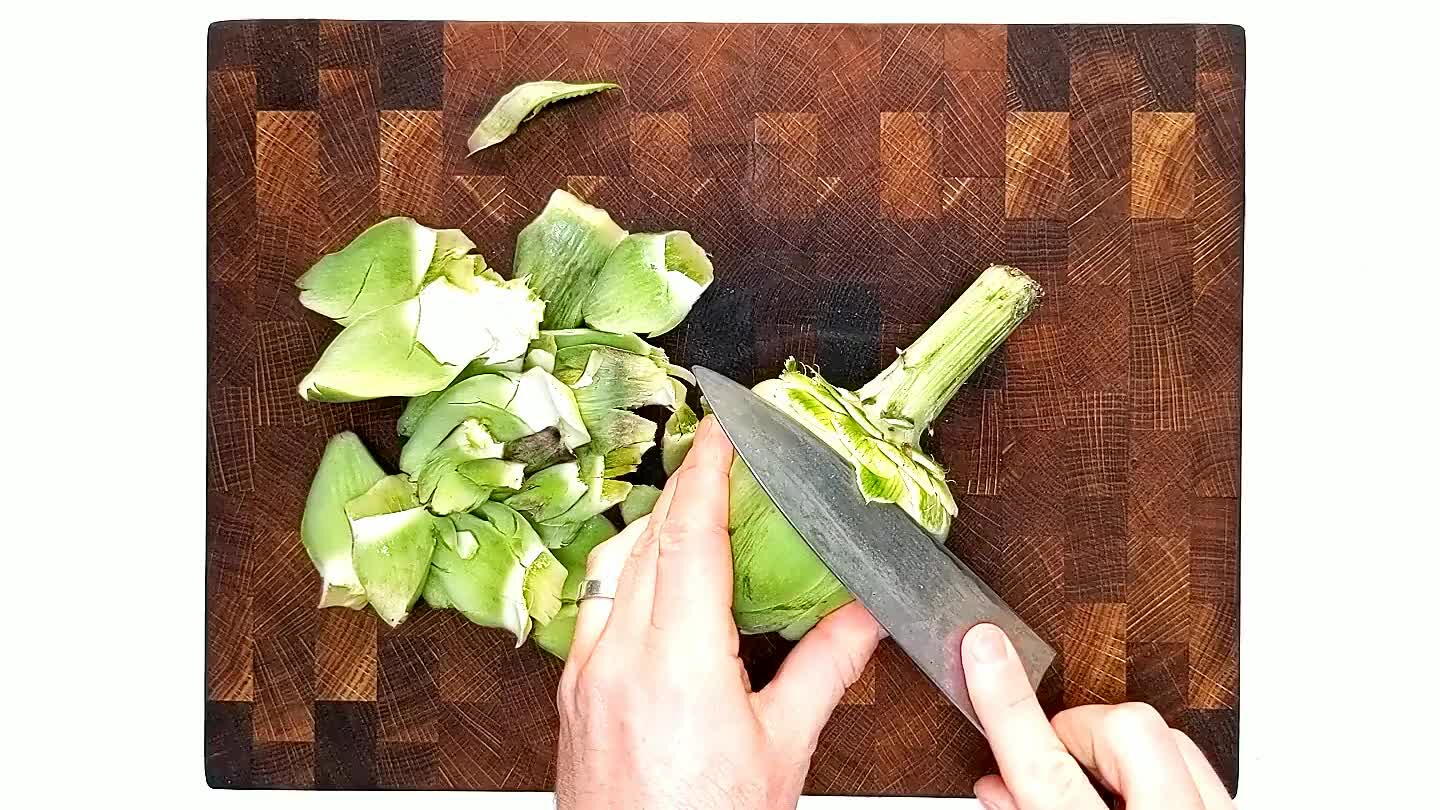 Trim away the bases of the leaves and peel the tough, green portion from the stem.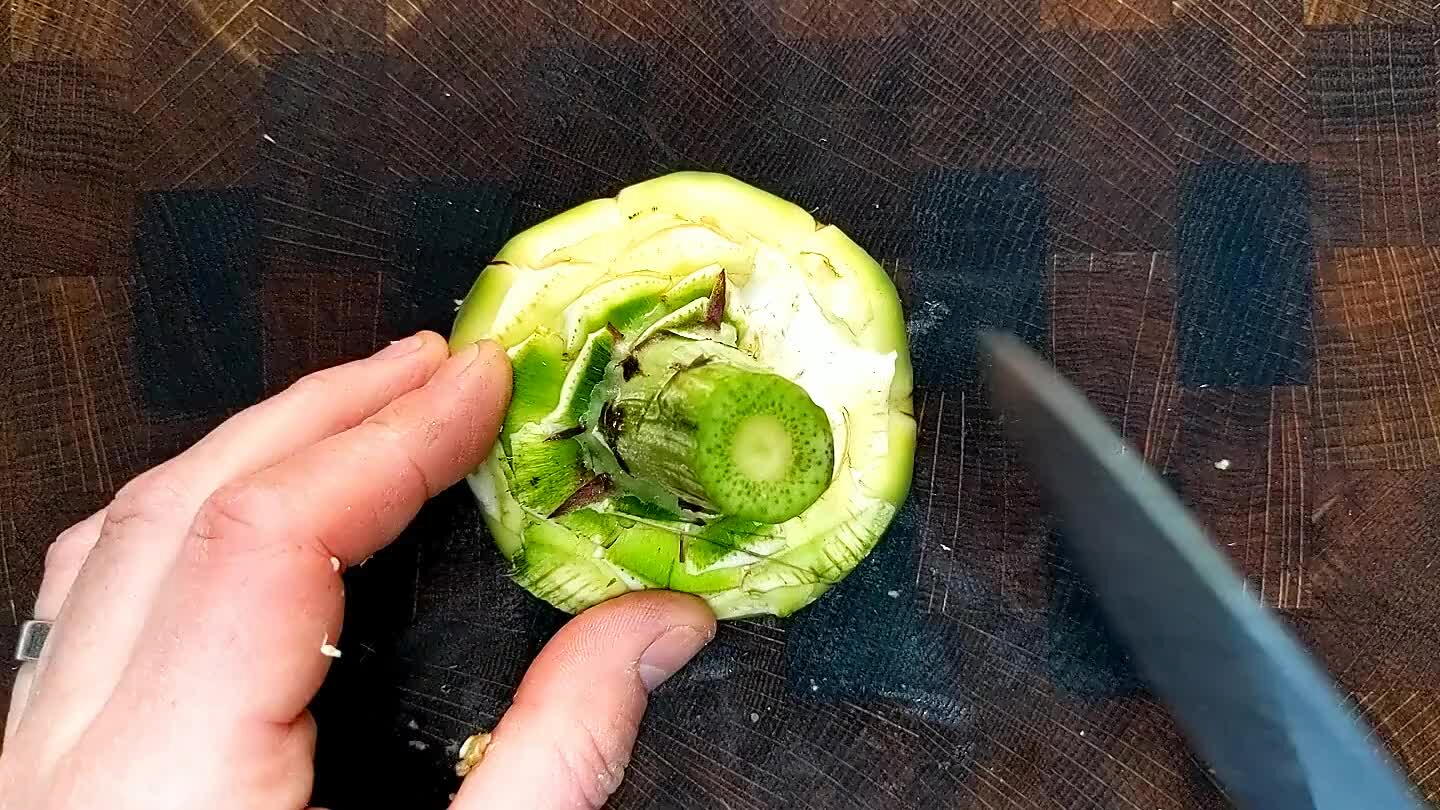 Slice the artichoke into bite-sized wedges.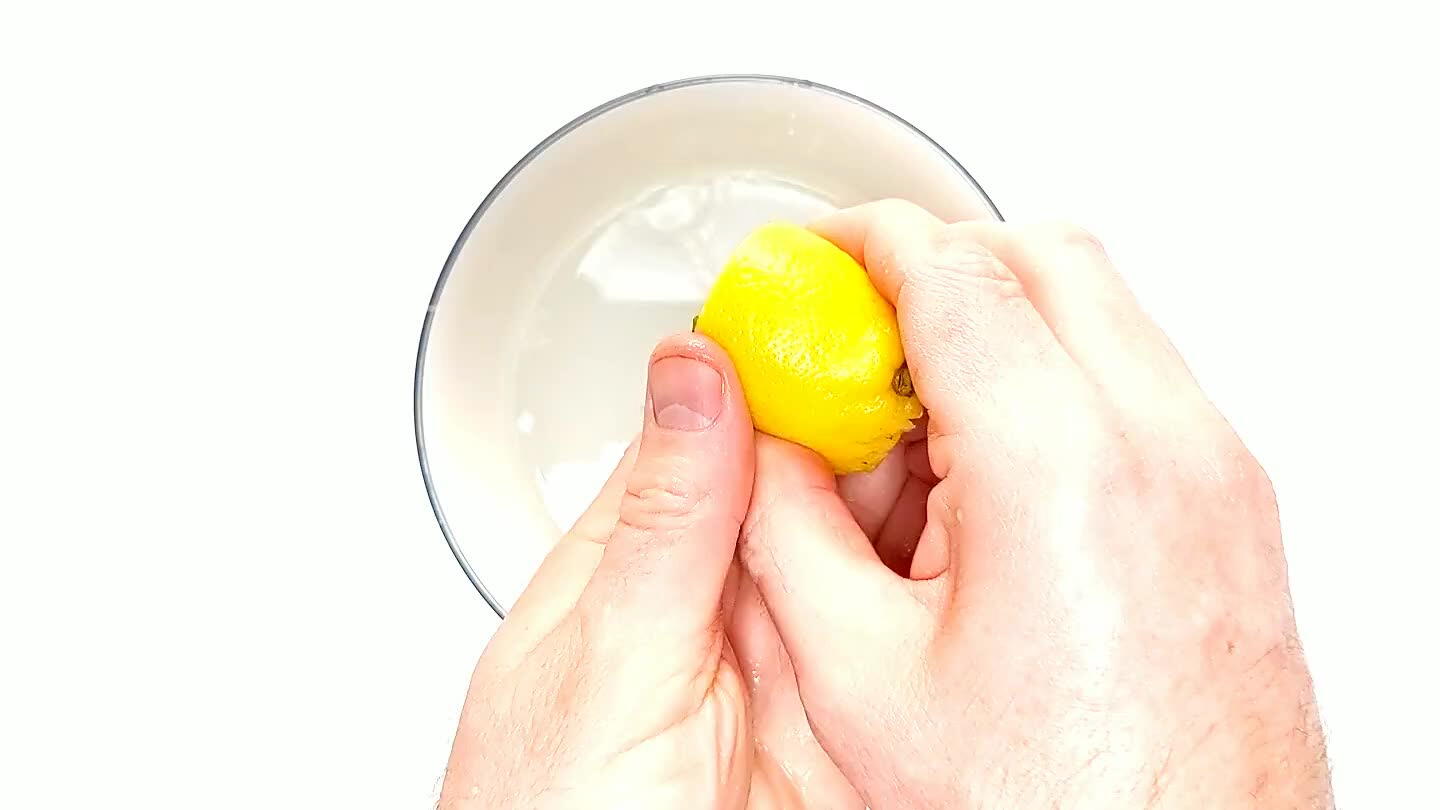 Squeeze half of the lemon into a bowl of cold water. Toss in the artichoke wedges. This will keep them from going black.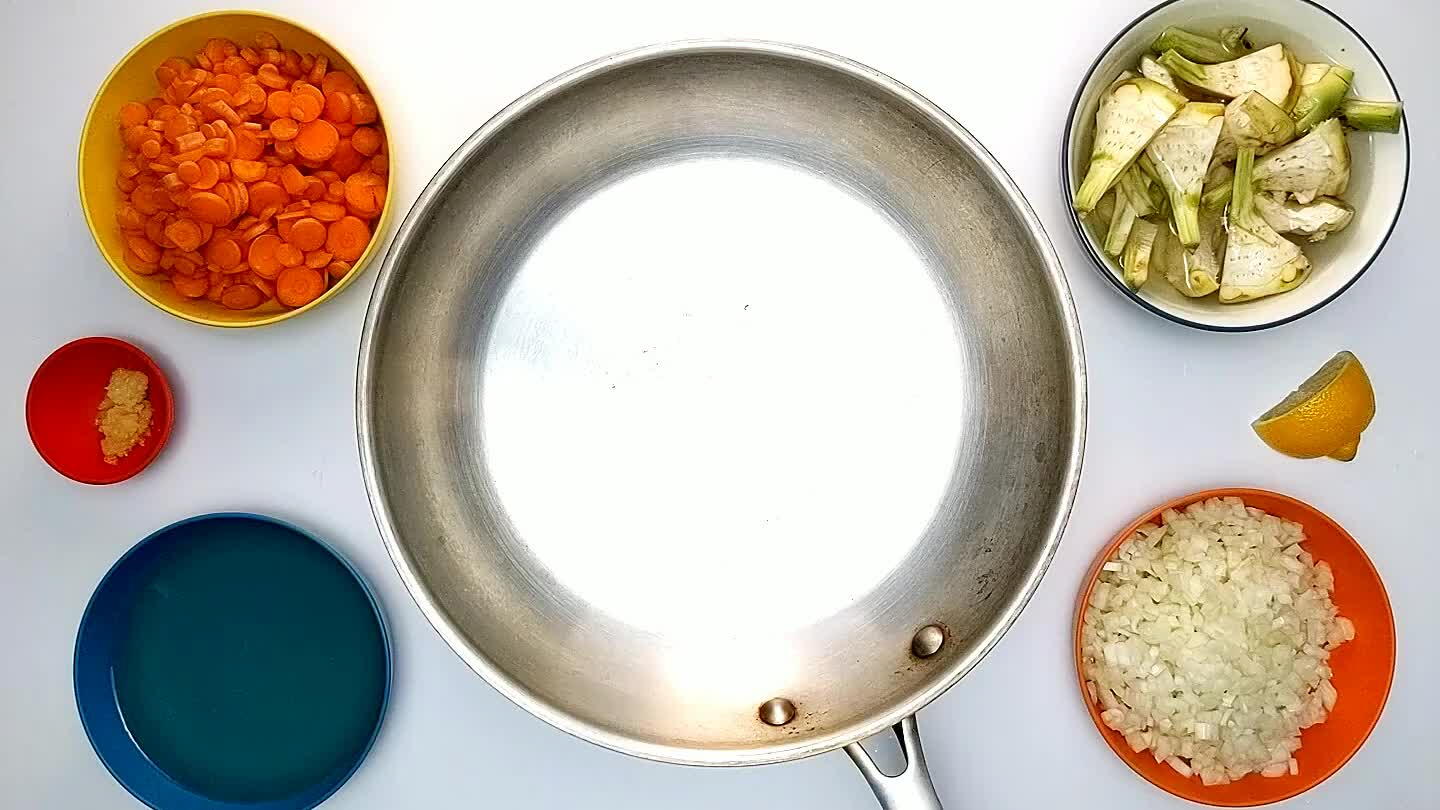 Warm a healthy pour of olive oil in a large saute pan over medium heat.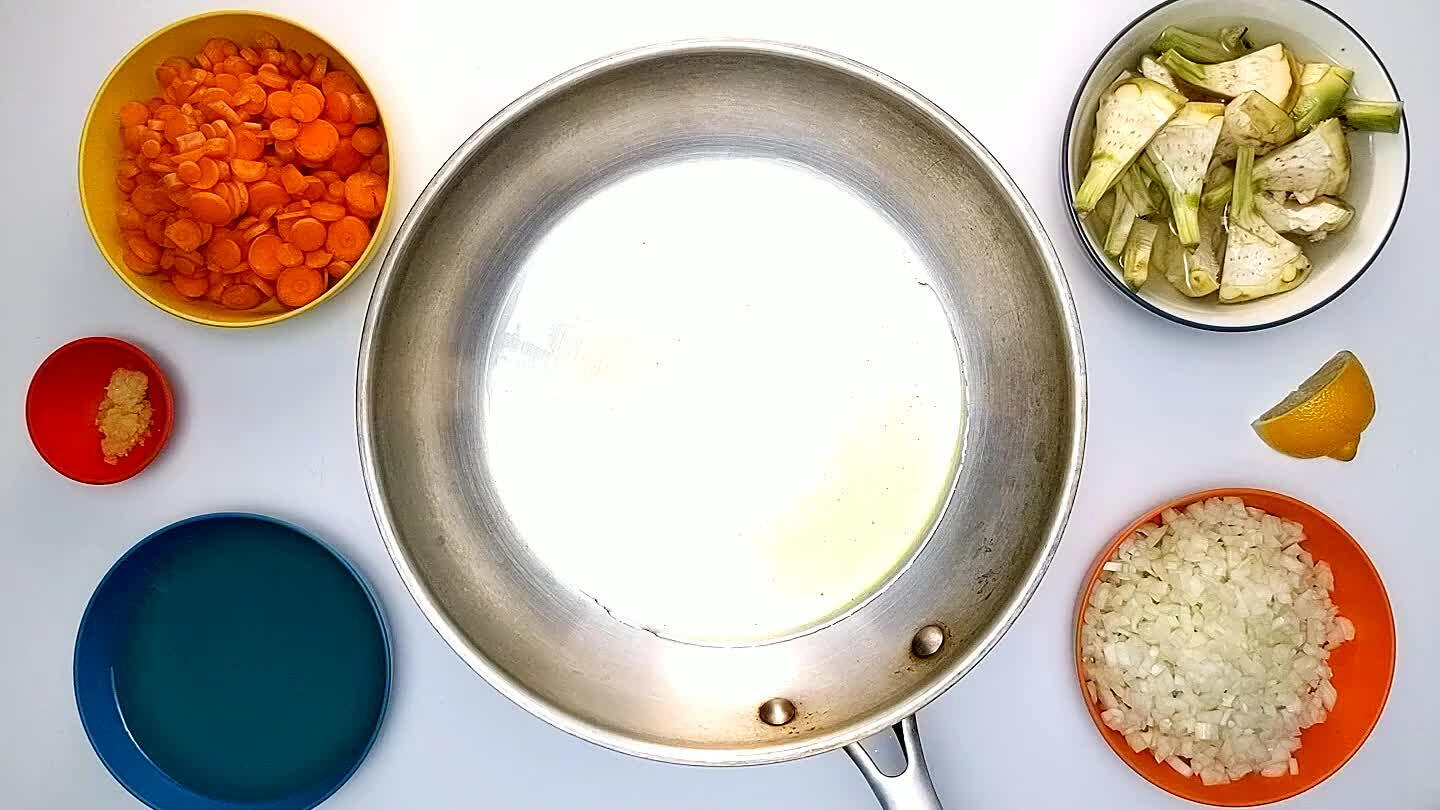 Add the diced onion.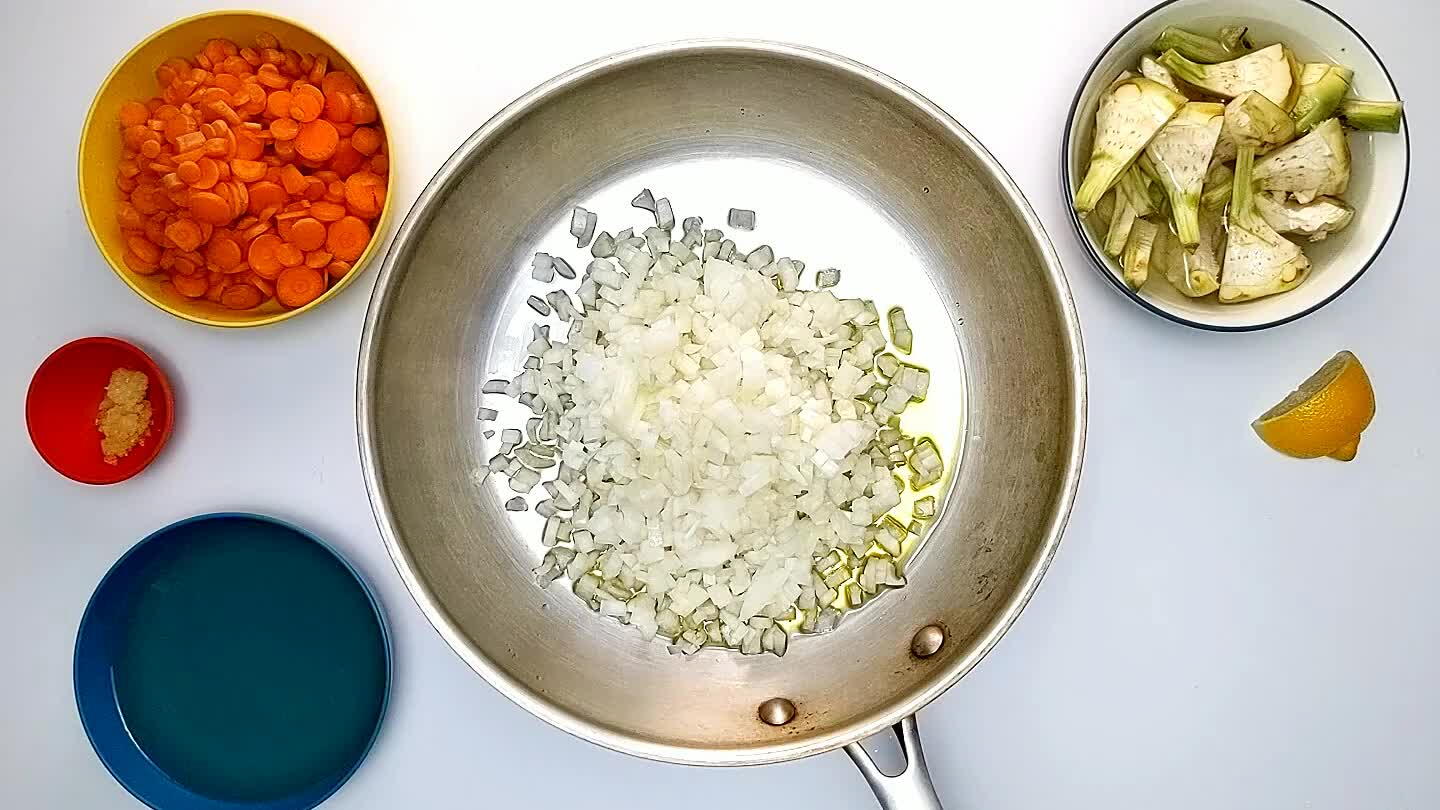 Add the diced carrot and cook, stirring frequently until the onion is translucent and the carrot is tender.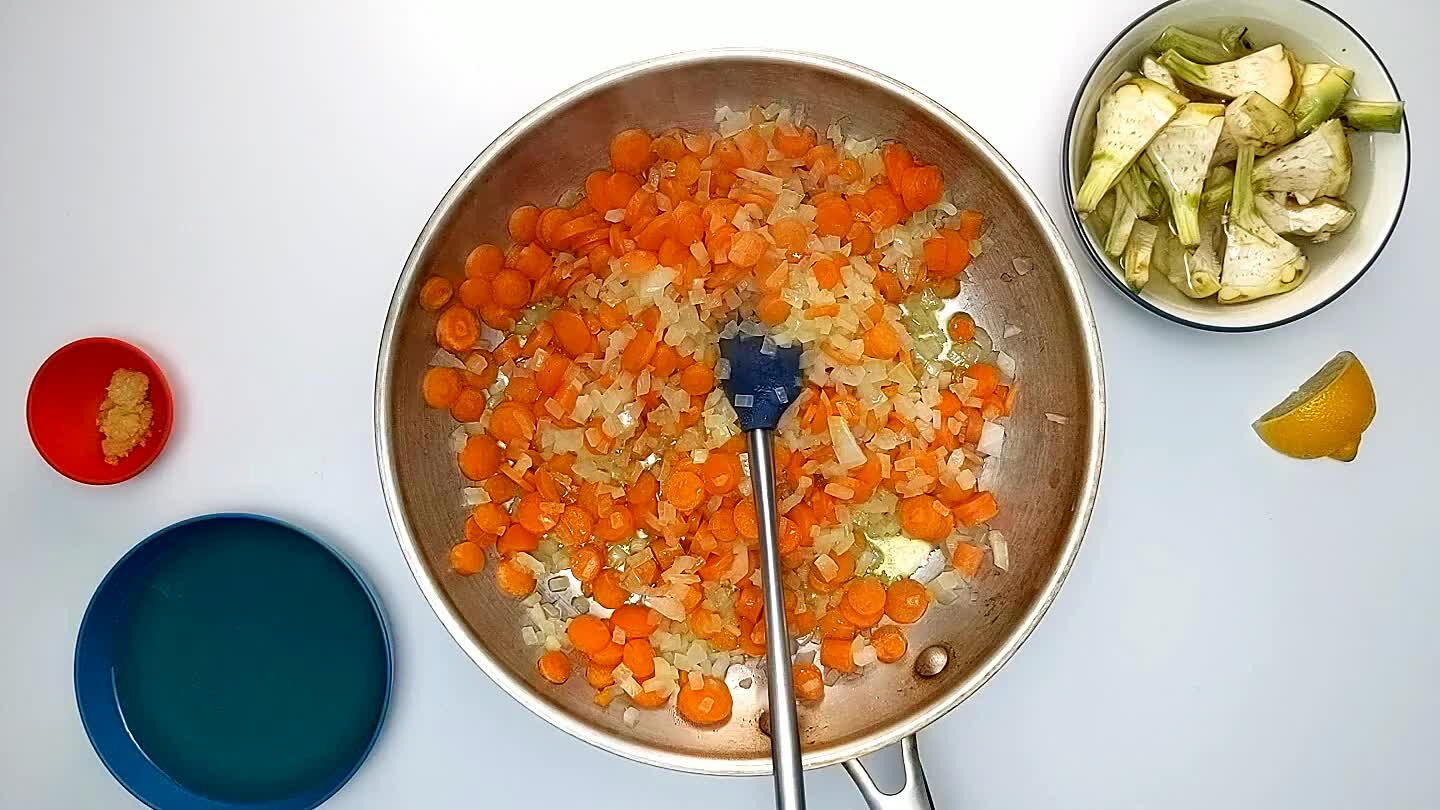 Add some fresh black pepper. Don't be shy. That black pepper kick does wonders in this dish.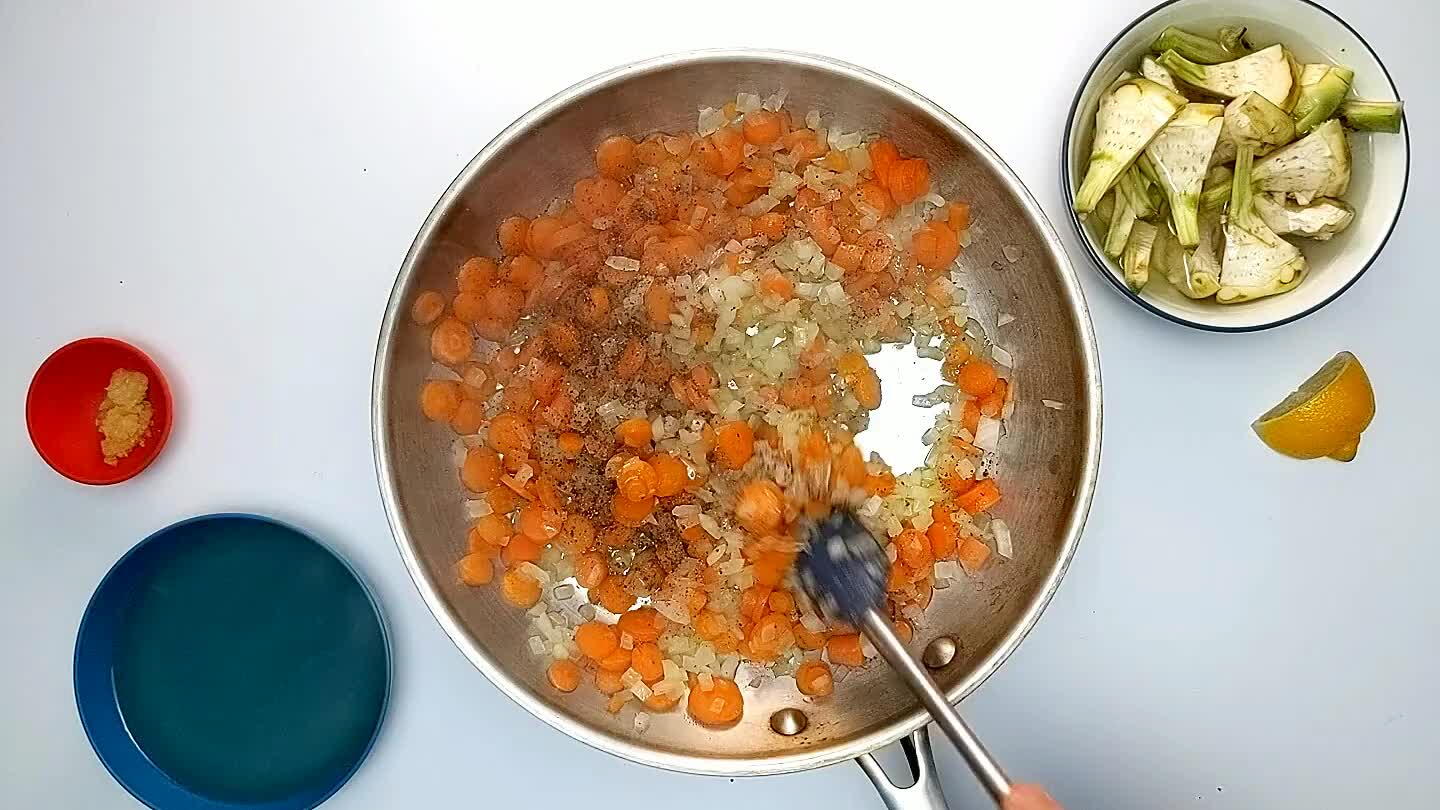 Stir in the crushed galic.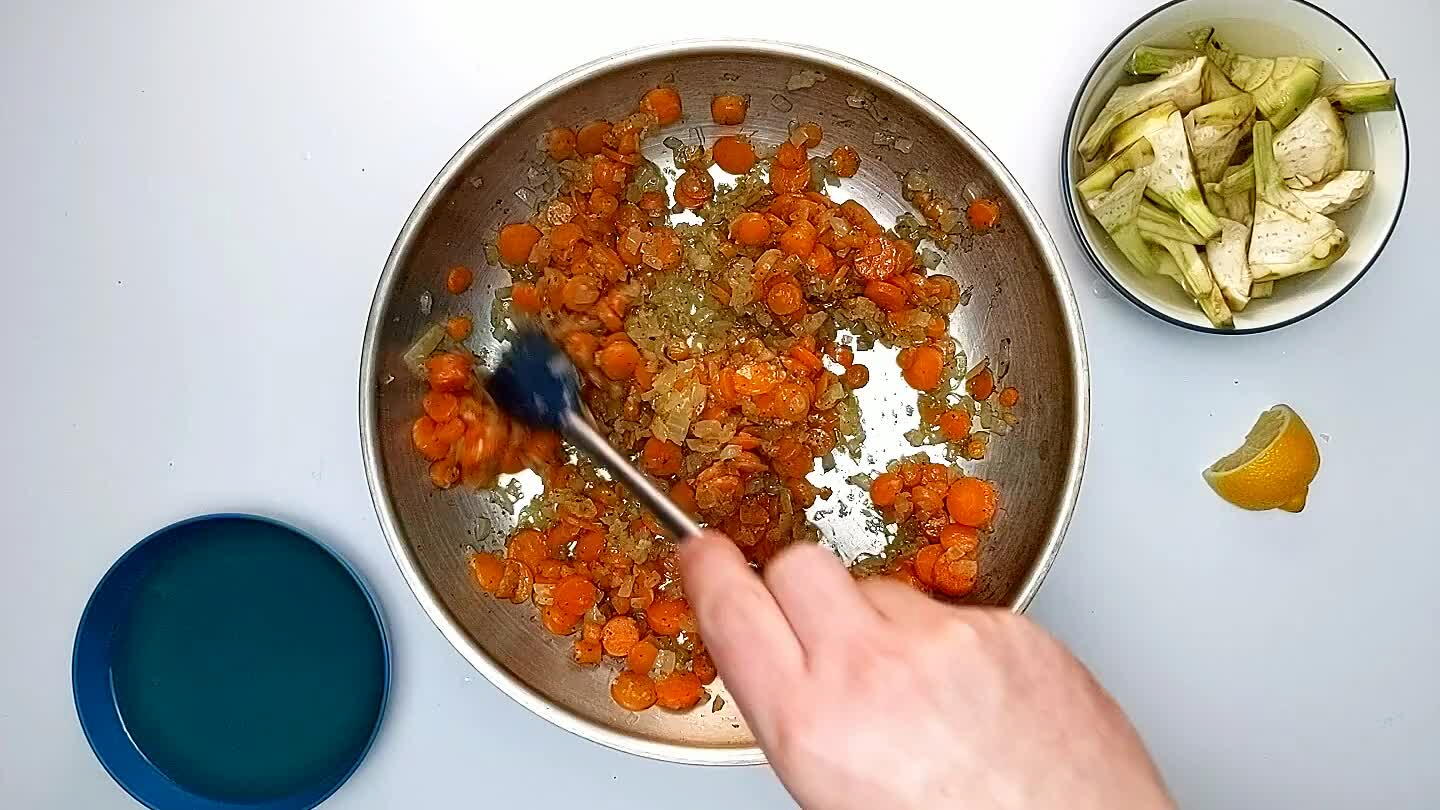 Squeeze in a little lemon juice. Go easy, you can always add more later.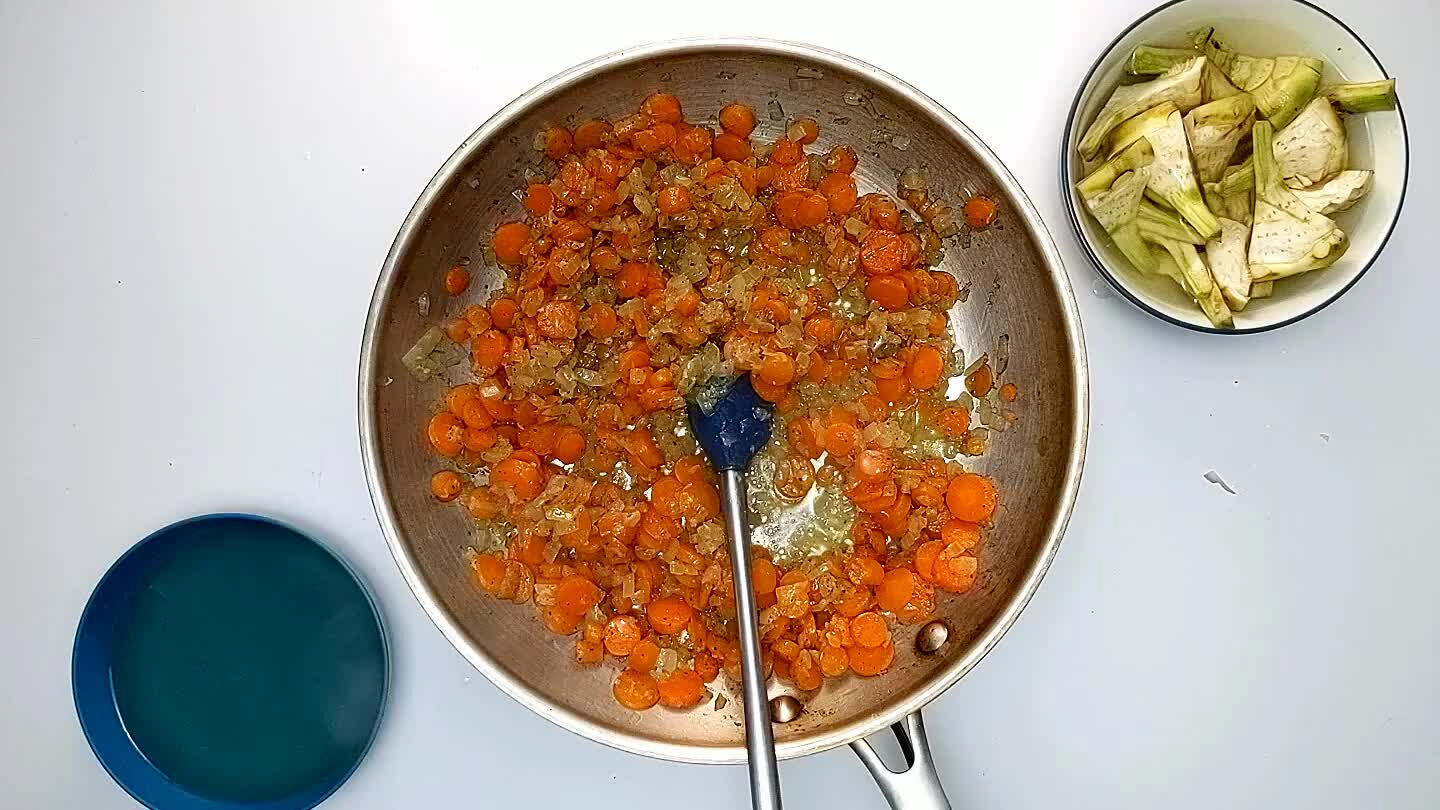 Add the white wine and let it come to a simmer until reduced by about half.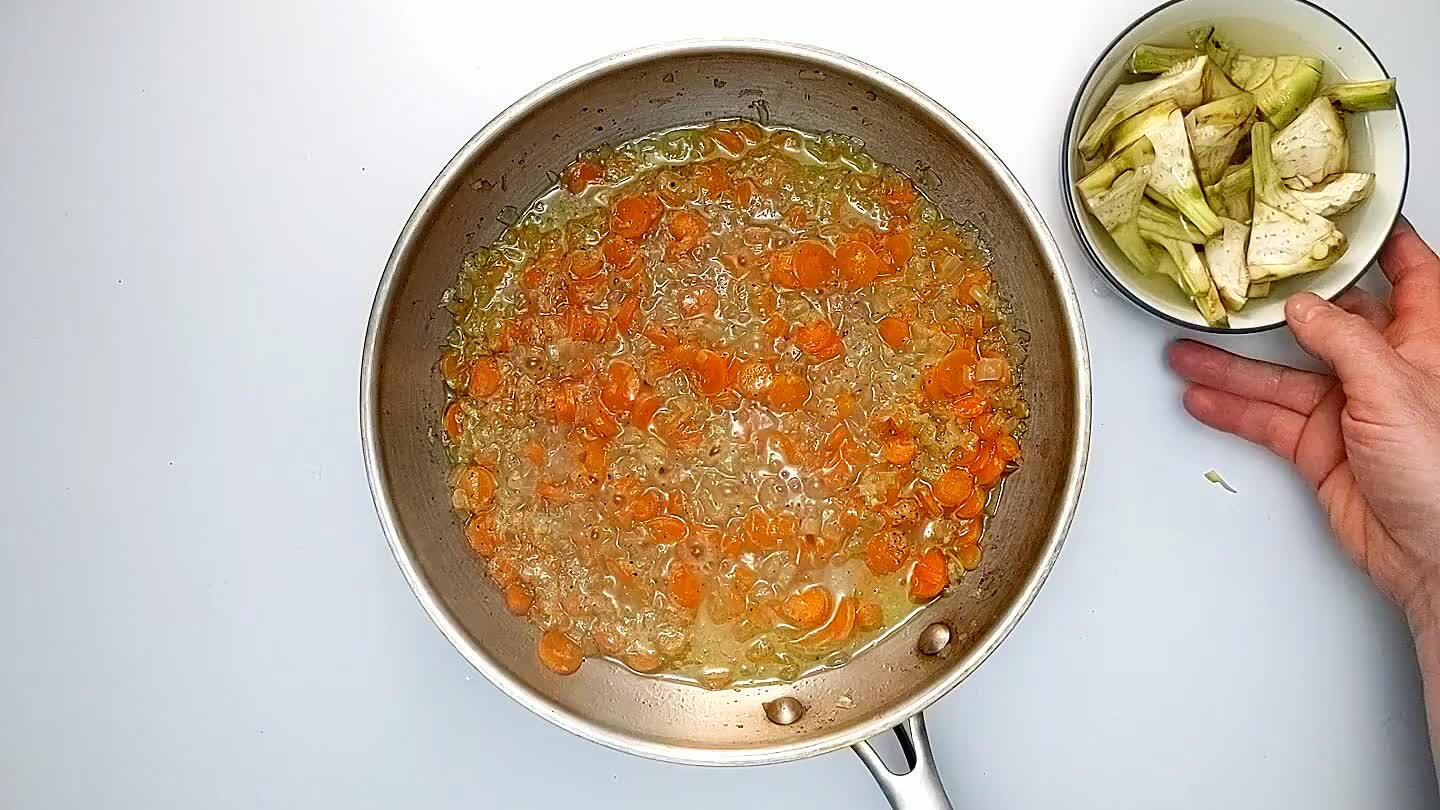 Drain the artichokes and nestle them in the simmering vegetables.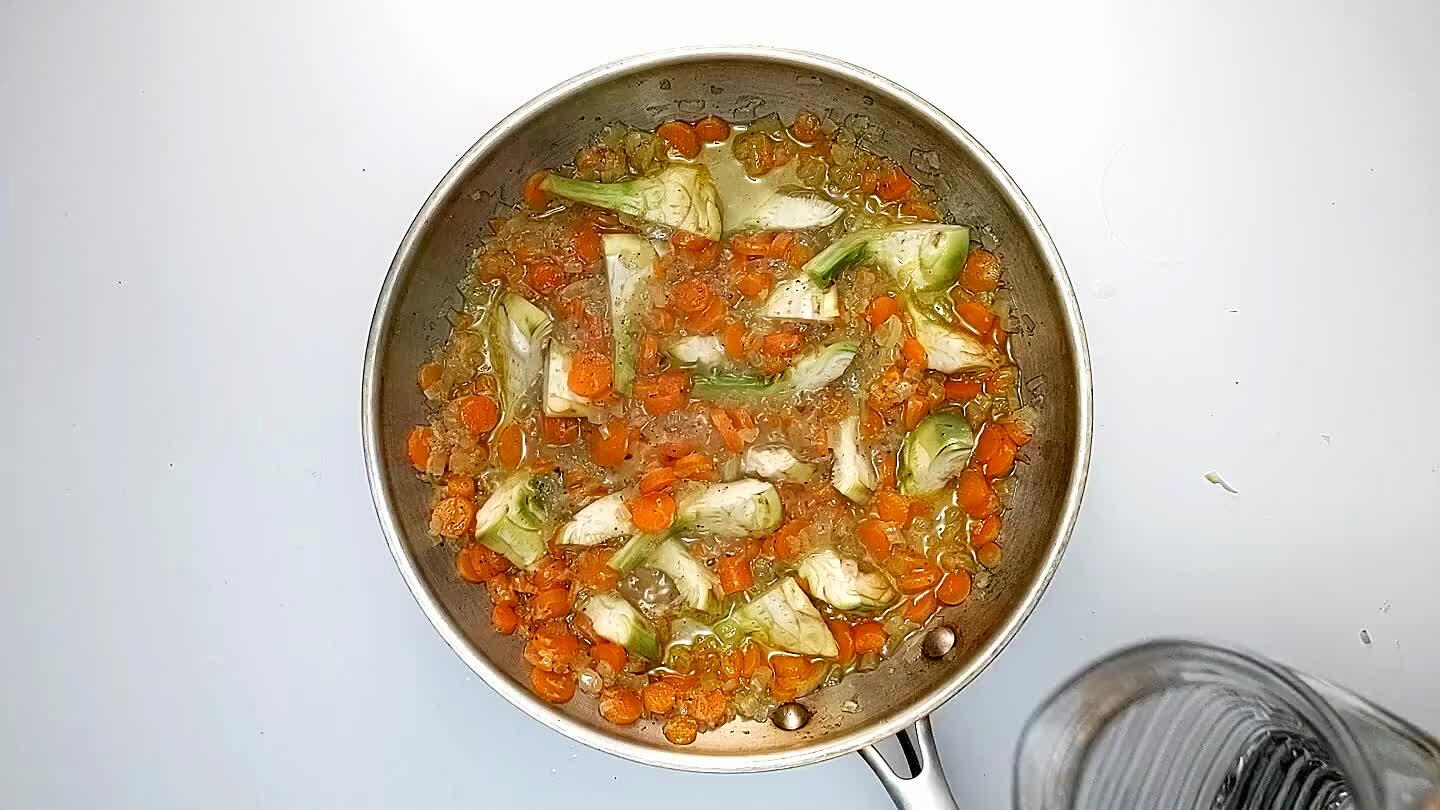 Add enough water just to submerge the artichokes.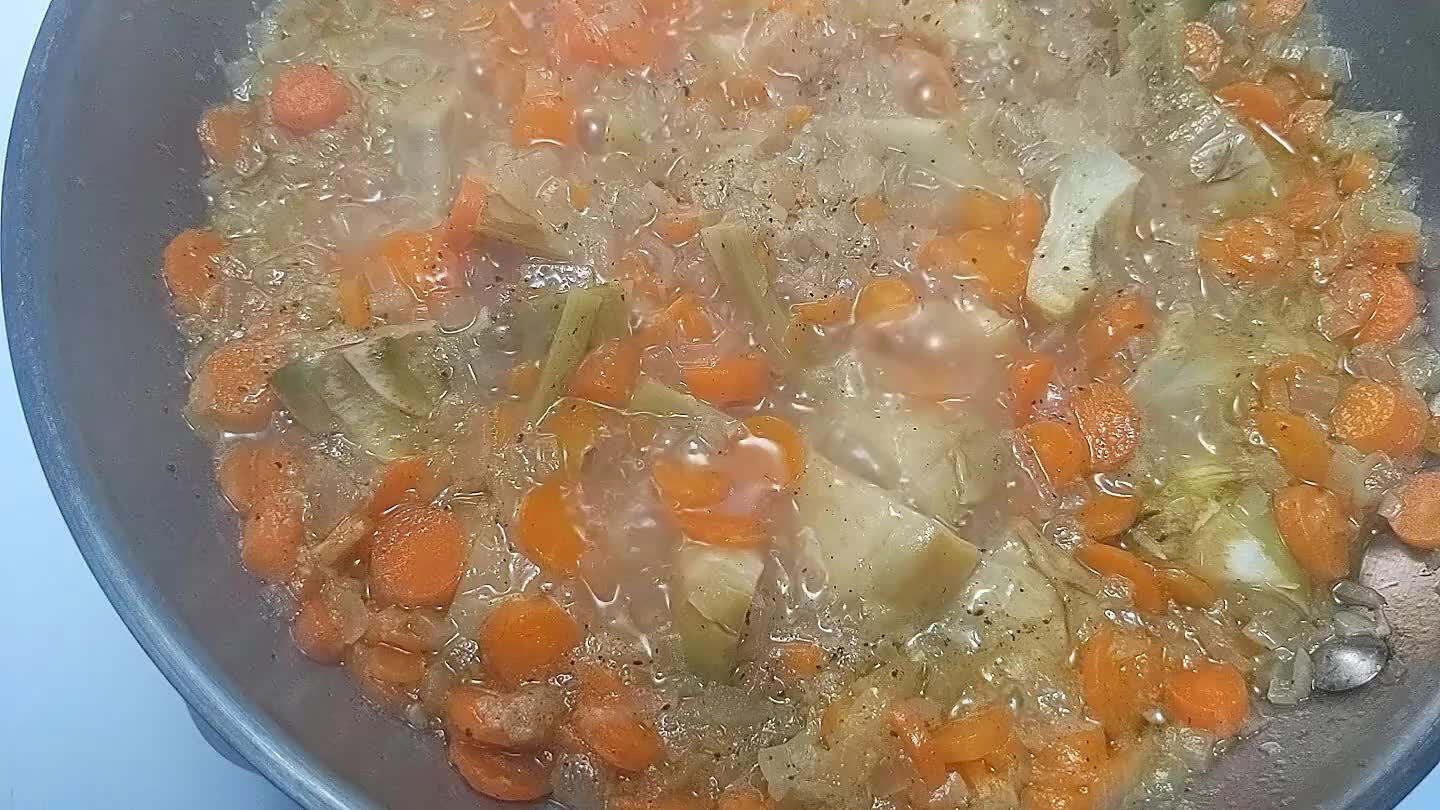 Continue simmering for about 25 minutes, or until the artichokes are tender and easily pierced through with a fork.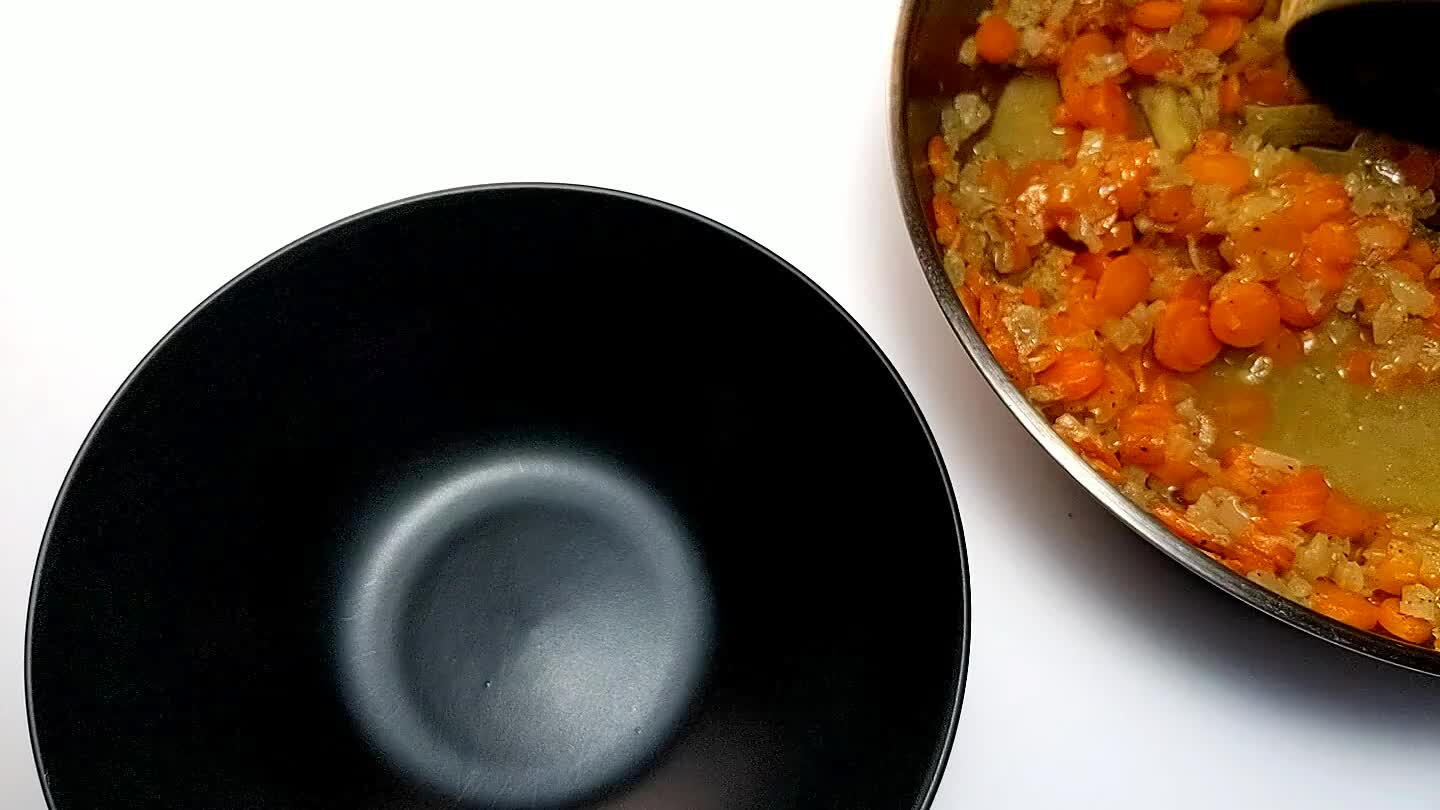 Serve artichoke hearts on a bed of simmered vegetables with a drizzle of nice olive oil.