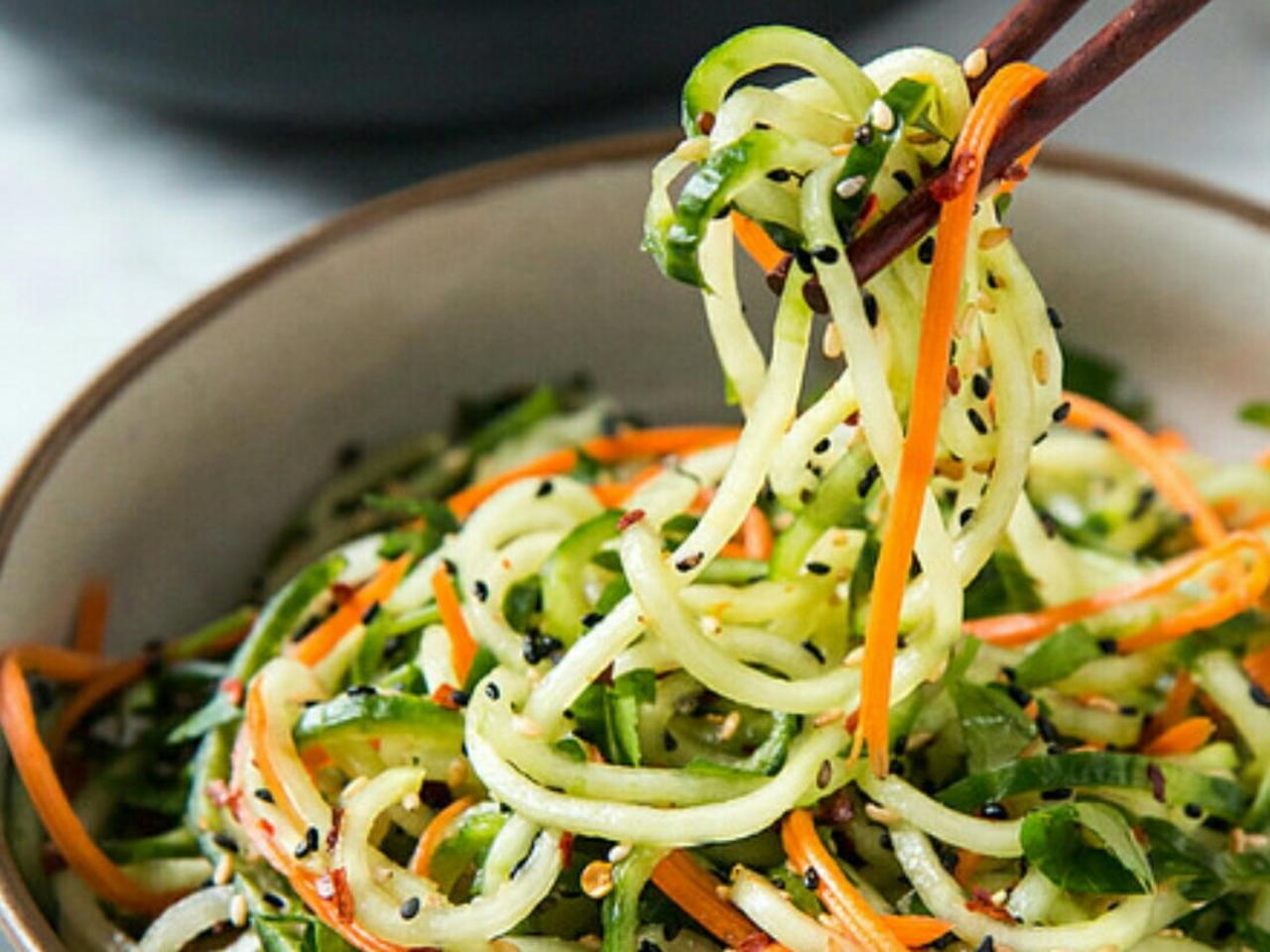 Romina Cabianca
Published on 08/01/2018, viewed by 317
4 servings. Author: Willow Arlen at Will Cook For Fr
What you will need
2 english or hothouse cucumbers, chilled
2 large carrots
1 tsp. Kosher salt
2 TBSP rice vinegar
1 TBSP fresh lime juice (about half a lime)
2-3 TBSP honey, to taste
1 tsp. Toasted sesame oil
pinch of red pepper flakes, to taste
½-1 TBSP toasted sesame seeds (I used white and black, but either would work fine on their own)
1 scallion, sliced
2 TBSP fresh cilantro, chopped (optional)
How to cook
If you have a spiralizer, use it to cut the cucumbers and carrots into long noodles. (My carrots weren't big enough to fit in my spiralizer, so I used a jullienne peeler instead -- if you don't have a spiralizer, a tool like this will do in a pinch, or you can slice the carrots and cucumber thinly with a knife.)
Place the spiralized cucumber into a strainer and toss with 1 tsp. kosher salt. Let the cucumber drain for 15-20 minutes to remove excess water.
Meanwhile, in a small bowl or glass measuring cup, whisk together the vinegar, lime juice, honey, sesame oil, red pepper flakes, and sesame seeds.
Once the cucumber has drained for a bit, spread it onto a clean dish towel, and gently pat out as much moisture as you can. Place the "noodles" into a large bowl, and add 2-3 TBSP dressing, to coat. Toss to combine, then garnish with additional sesame seeds, sliced scallions, and fresh cilantro. Serve immediately.
Comments