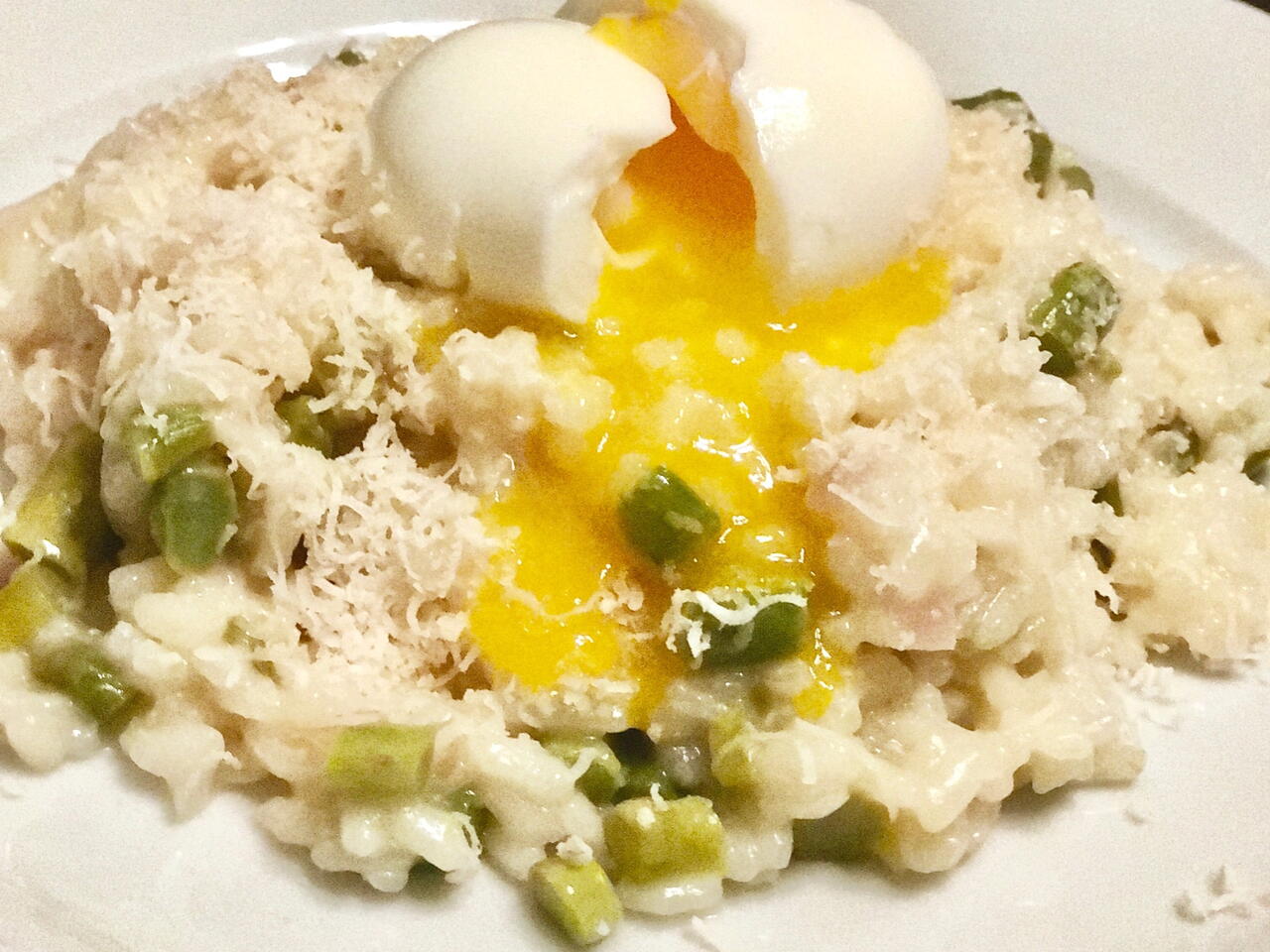 What you will need
1 pound arborio rice
1 cup chopped onions
1 pound asparagus
5 cups vegetable broth
1 cup grated Parmesan cheese
1 tbsp butter
Salt & pepper
1 cup white wine
1 tbsp olive oil
5 eggs
How to cook
Start by sautéing the onions in olive oil
Add the rice, stir well until the rice starts to get transparent.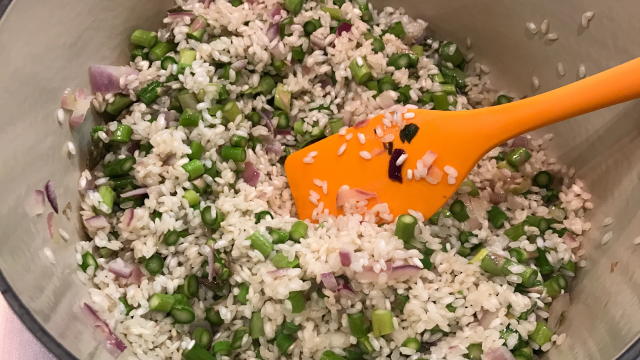 Add the wine and stir well. Add the asparagus and stir well.
Cover the rice with the broth and stir well. When the broth starts to dry out, add more broth and stir
On another pot, boils water. Once the water boils, add the eggs and let it cook for EXACTLY 6 minutes.
When the rice is cooked. Add the Parmesan, butter and condition with salt and pepper
To serve, open the 6 minutes egg on top is the risotto and grate some extra Parmesan cheese on top
Comments