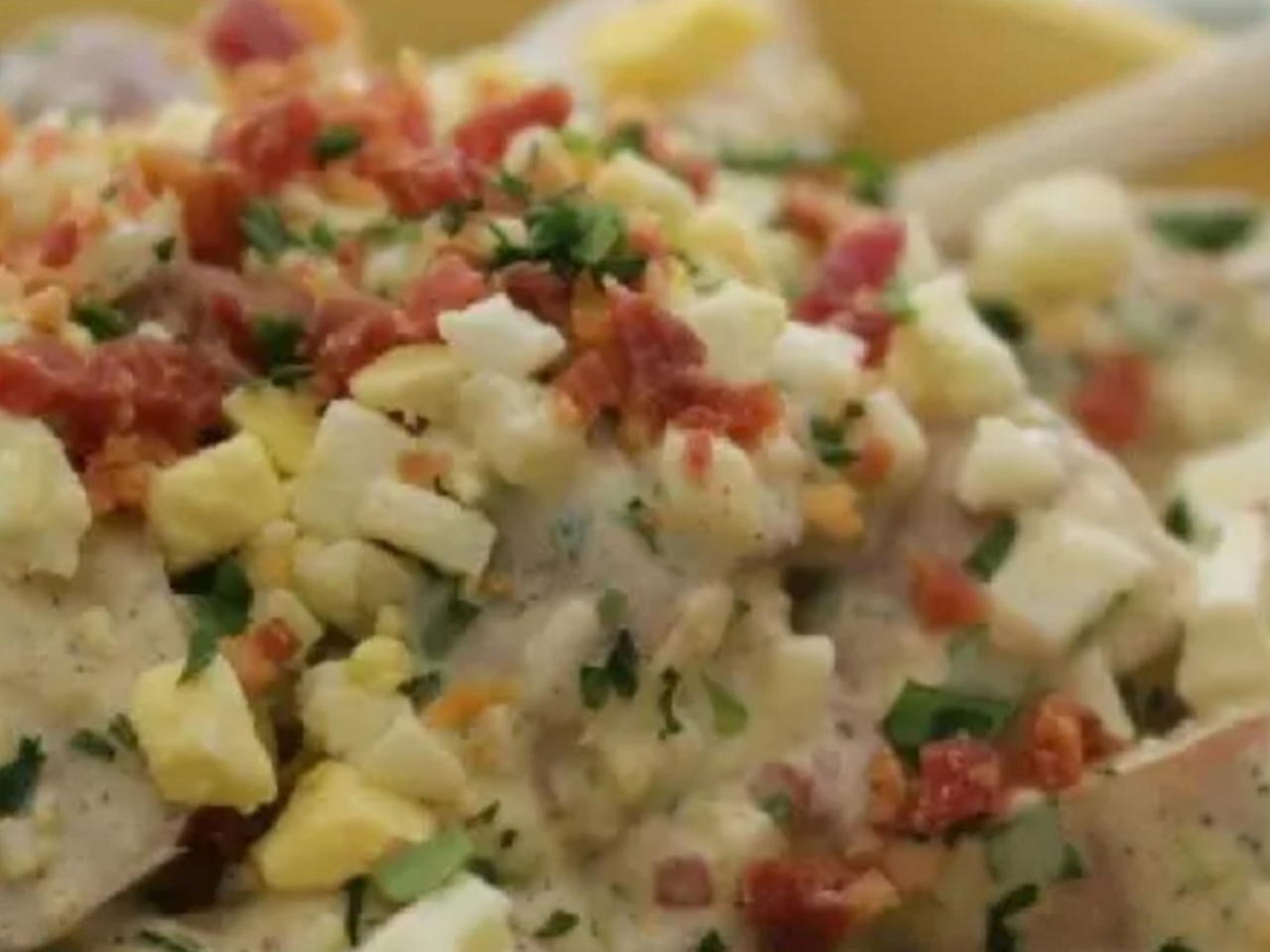 David C
Published on 10/26/2017, viewed by 3233 , 3 Comments
This is a tasty combination of ideas I liked from several potato salad recipes. It has become an often requested item at family gatherings.
What you will need
2 1/2 lb red potatoes or other small potato
6 slices of bacon - cooked crispy & crumbled
6 hard-boiled eggs - chopped rough
1/3 cup red onion - chopped fine
1/3 cup celery - chopped fine
1/2 cup mayonnaise
1/2 cup ranch dressing
2 tbsp parsley - chopped (optional but recommended)
1 tsp salt
1 tsp pepper (could use half tsp if not a pepper fan)
How to cook
Put the potatoes in a pot or saucepan and add water until it is about an inch over the potatoes.
Bring the pot to a boil on high heat and cook until they are fork tender. About 15 - 20 minutes.
Drain the potatoes and let them cool.
After the potatoes are cool cut them in half (if your potatoes are bigger than the small red potatoes you could also cut in quarters)
In a bowl mix all the ingredients together gently. You do not want mashed potato salad.
Refrigerate salad for several hours. I recommend overnight to get the best flavor.
Comments