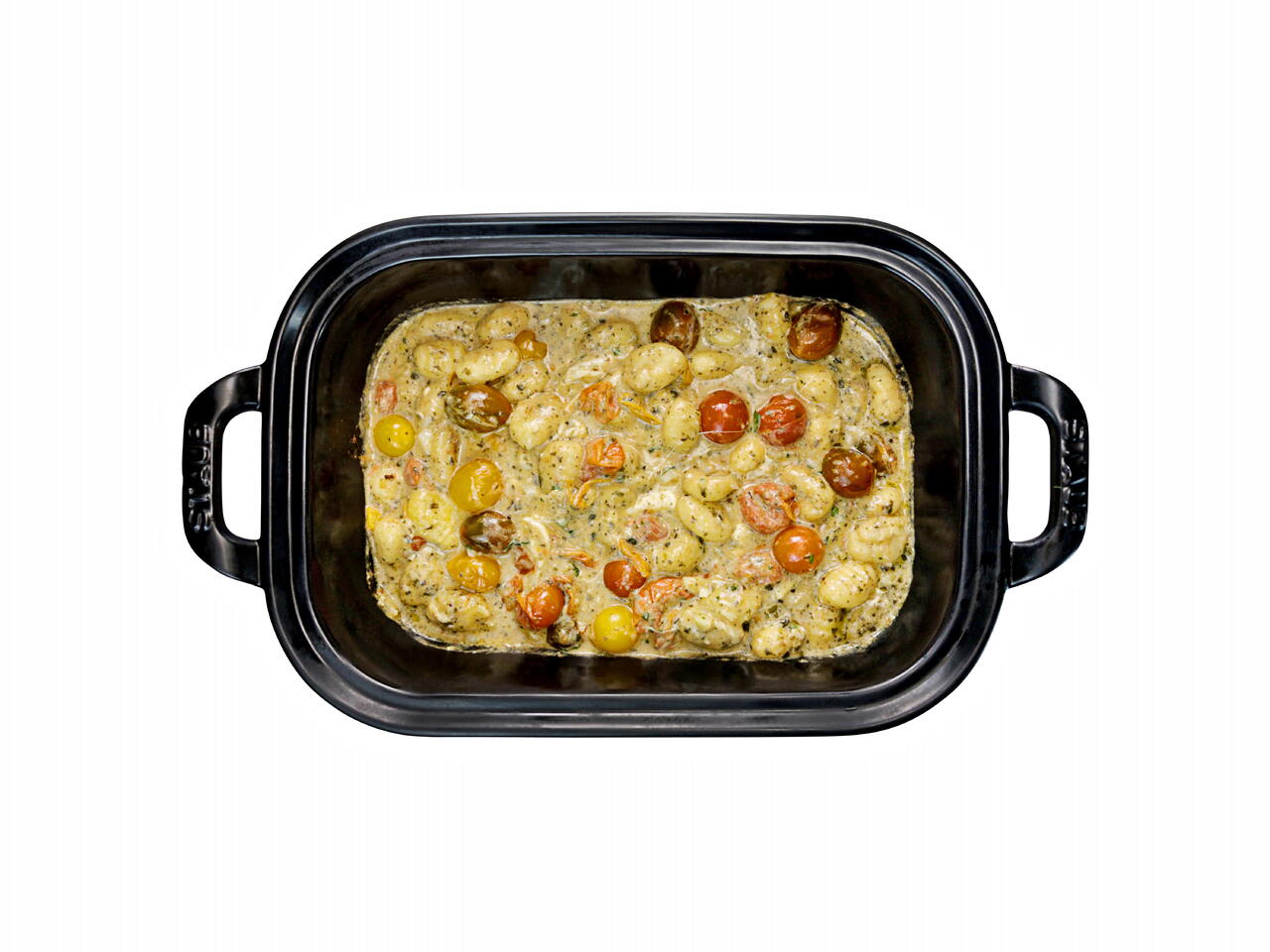 4 portions
25m
Inspired by the viral feta pasta, this creamy burrata gnocchi is made in just one dish and is assembled in less than 5 minutes!
What you will need
12 oz Gnocchi
4 oz Burrata Cheese
7 oz Pesto
16 oz Cherry Tomatoes
Salt
Black Pepper
1 clove Garlic, optional
Parsley, optional
(Nutritional facts 196 calories, 12.56 g fat, 17.2 g carbohydrates, 5.84 g protein, 4 mg cholesterol, 714 mg sodium)
How to cook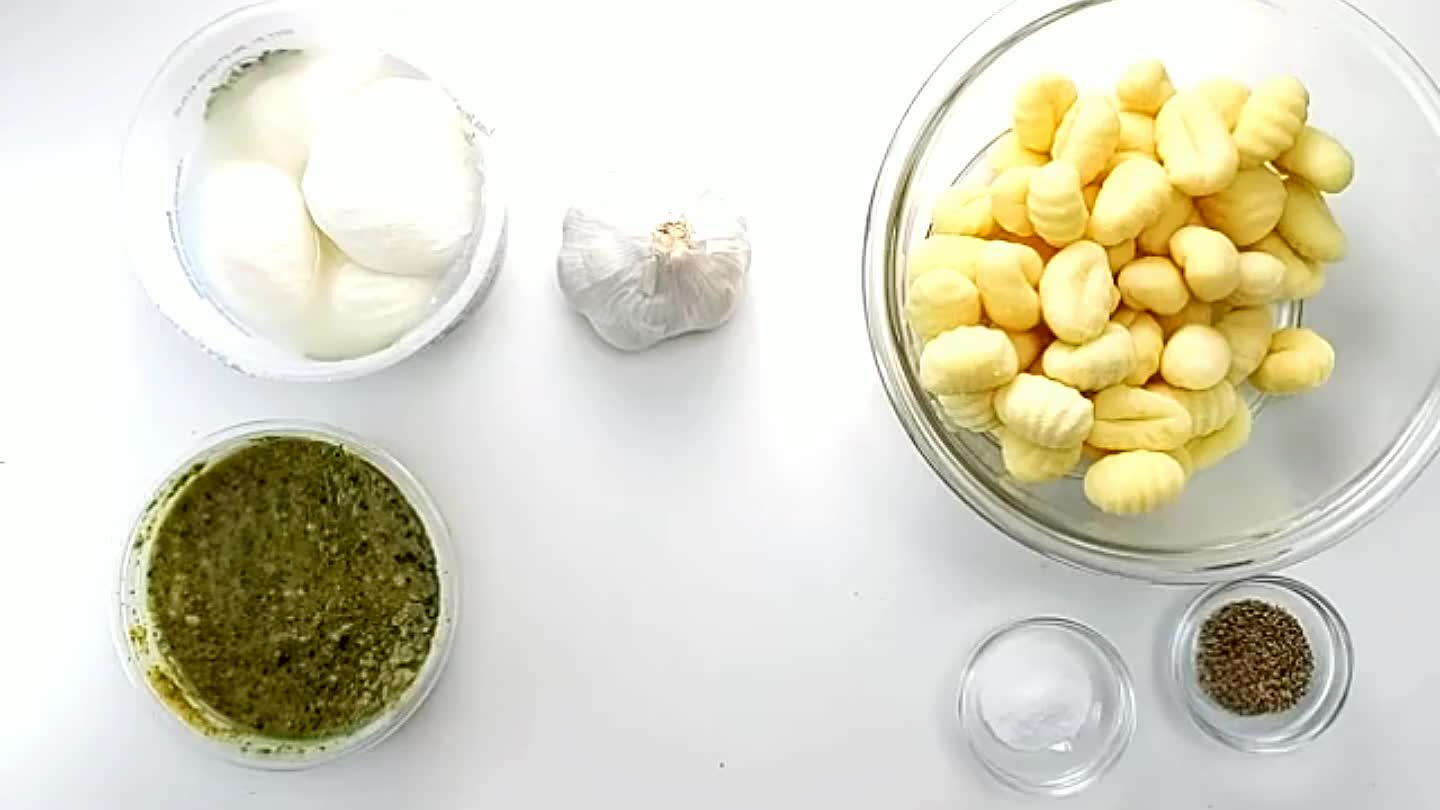 Gather and portion ingredients.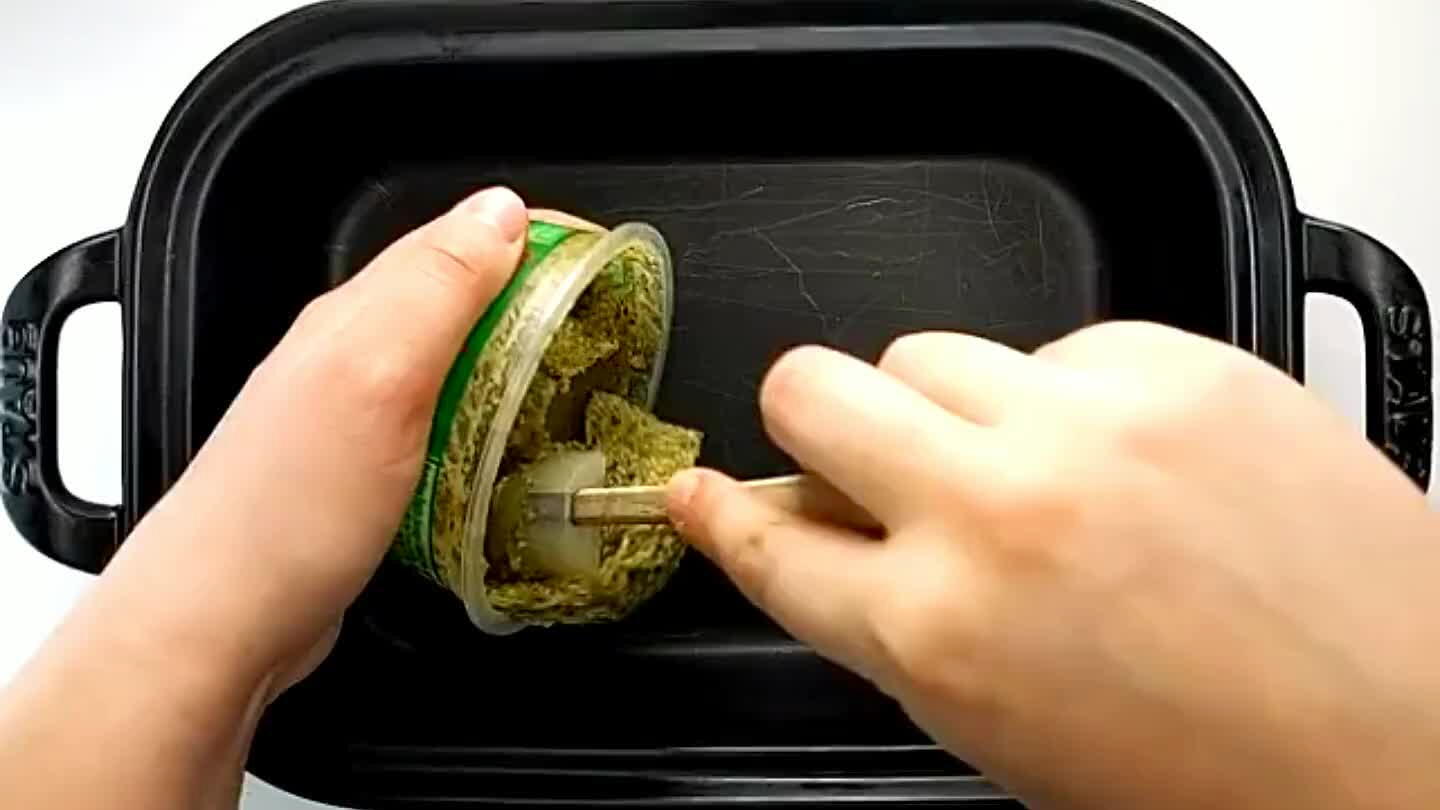 In a baking dish, add the pesto, cherry tomatoes, and gnocchi.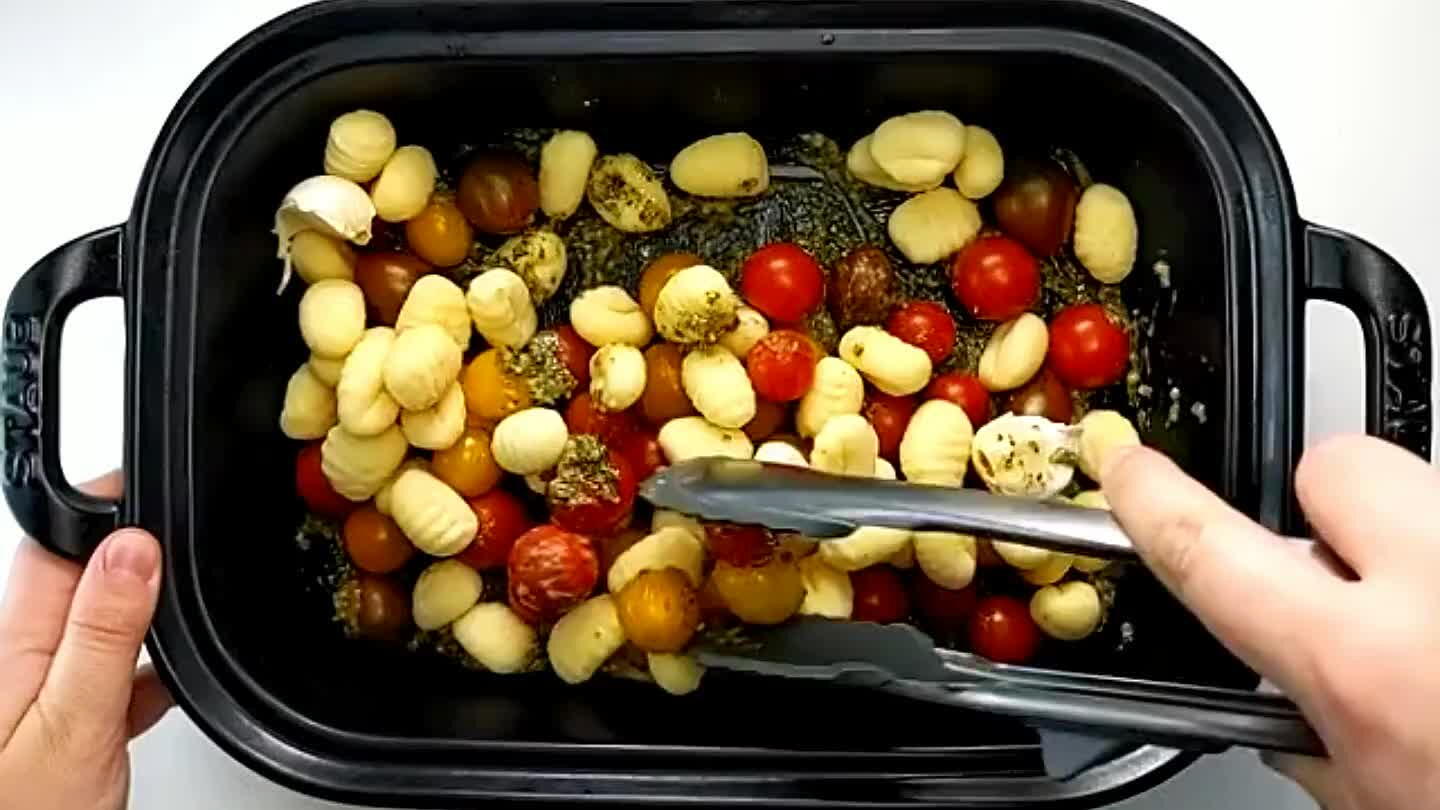 Stir everything together and then add one or two balls of burrata to the center of the dish.
Sprinkle a pinch or two of salt and pepper over the gnocchi and burrata.
Bake for about 20 minutes or until bubbling. Tomatoes and gnocchi should be soft.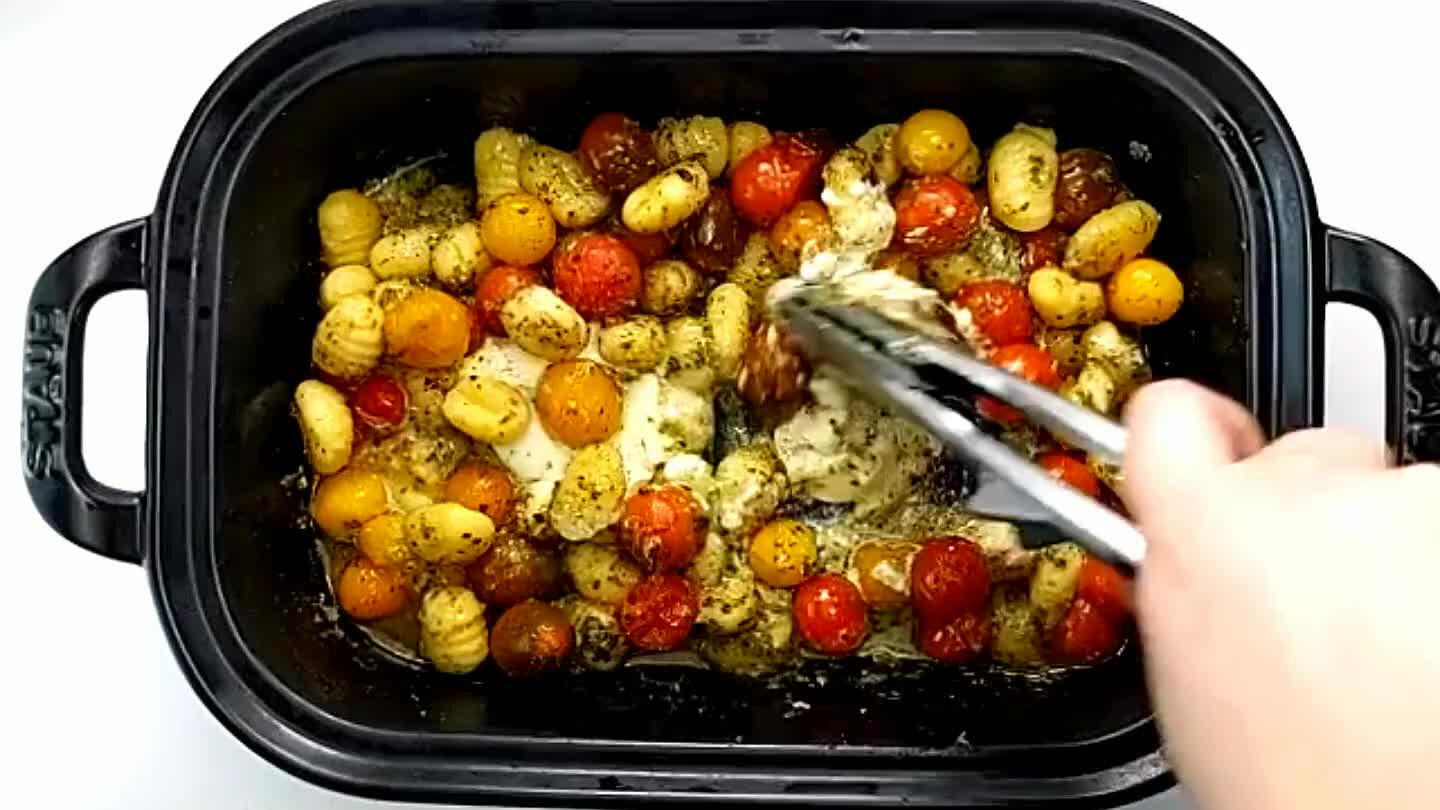 Once cheese is melty, stir everything together until cheese is distributed and mixed into the pesto.
If you like, add a chopped clove of garlic and some fresh parsley.