Baked Cauliflower Tots
Maine SNAP-Ed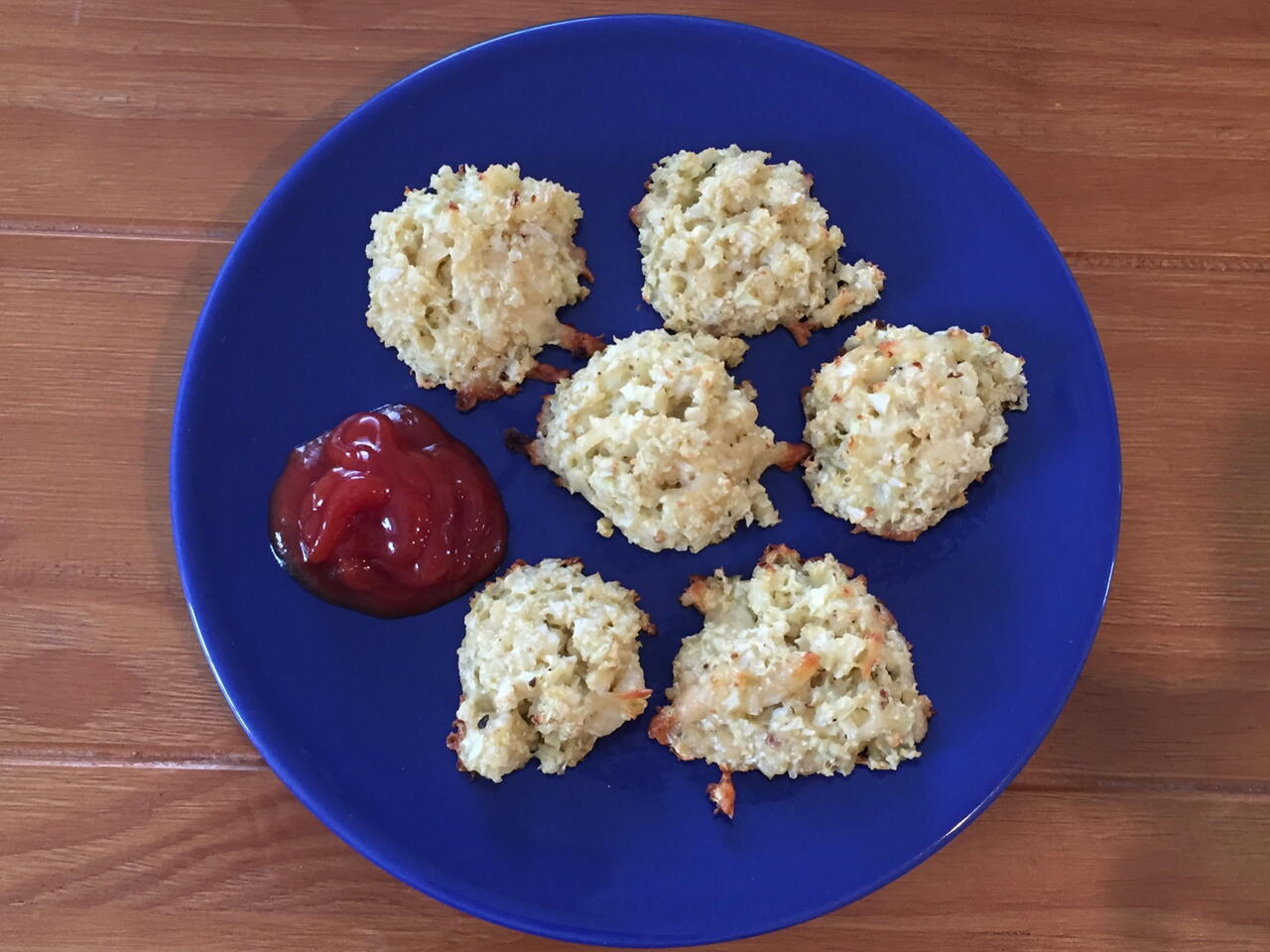 3 portions
30m
Looking for a fun new way to try cauliflower? This is a quick kid-friendly recipe, high in Vitamin C and a source of protein and dietary fiber. You can use already riced cauliflower or prepare it yourself using a food processor, box grater, or knife and cutting board. These are best when freshly baked.
What you will need
2 cups grated or finely chopped cauliflower rice (about half a medium head)
1 egg
3 tablespoons flour
1⁄4 cup low-fat cheddar cheese
Optional: 1/2 teaspoon garlic powder, 1/2 teaspoon black pepper
(Nutritional facts 298 calories, 21.69 g fat, 11.63 g carbohydrates, 14.55 g protein, 373 mg cholesterol, 438 mg sodium)
How to cook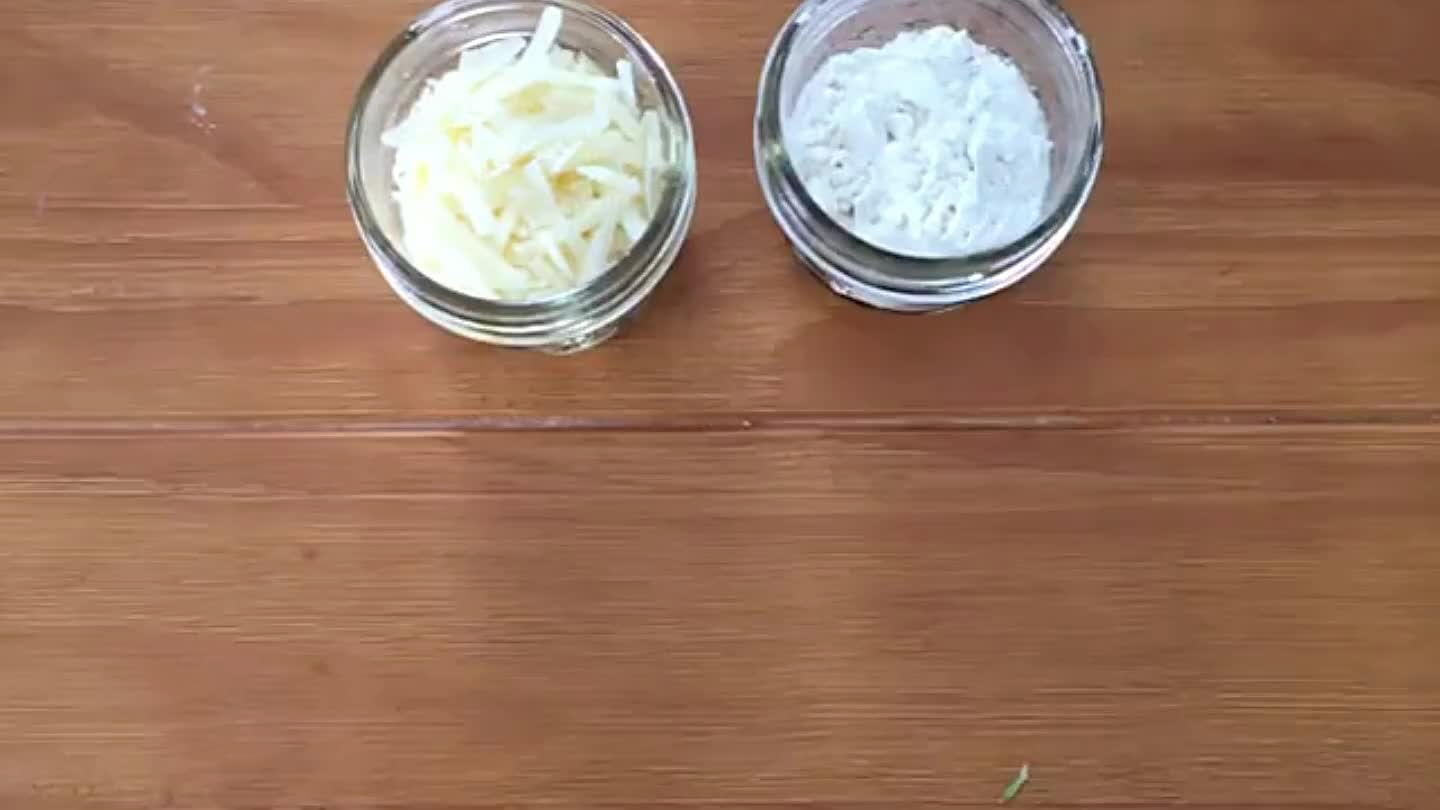 Wash your hands, all produce, and surfaces thoroughly.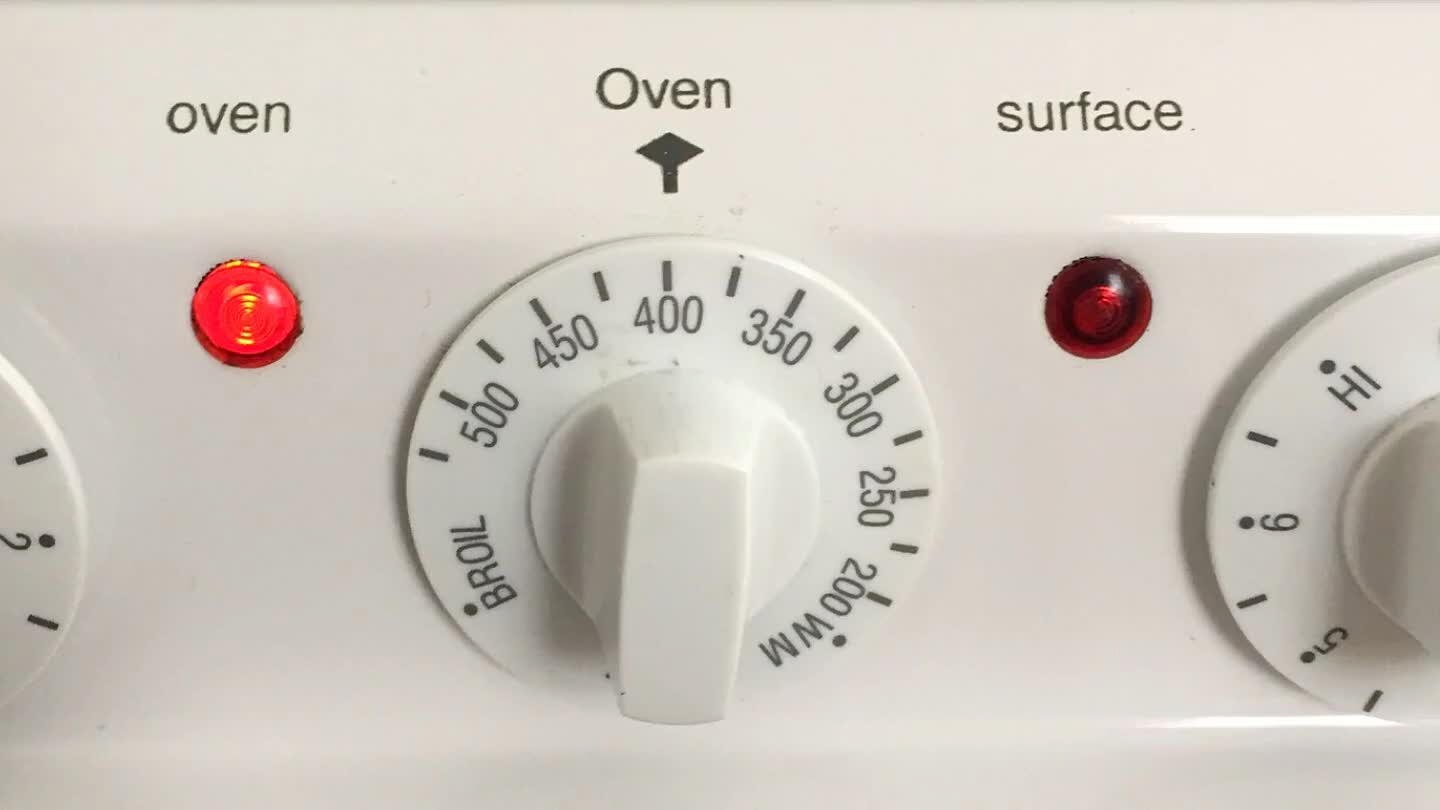 Preheat oven to 400 degrees. Spray a baking sheet or line with parchment paper or foil.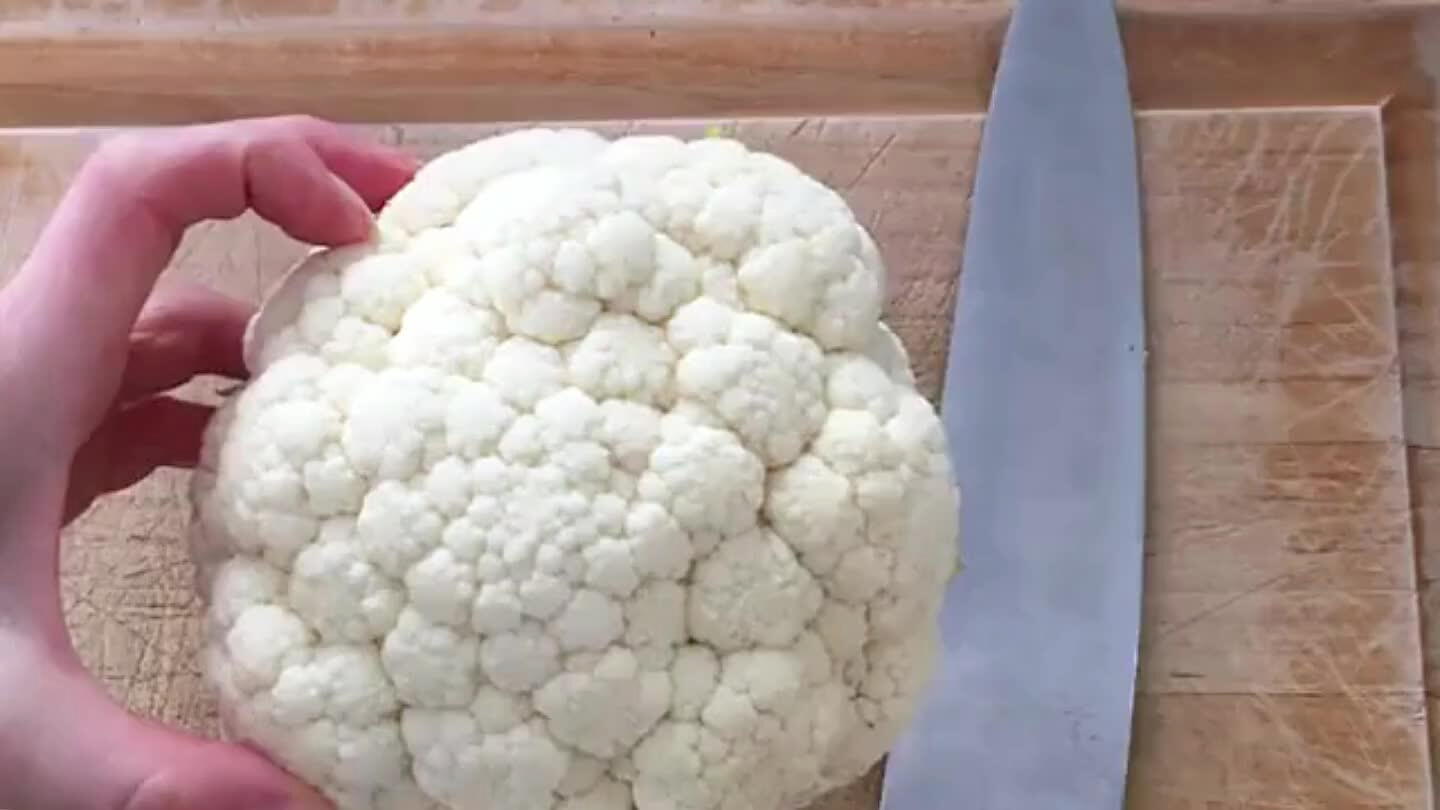 Grate cauliflower on large holes of a box grater, process roughly in a food processor, or chop using a large knife and cutting board.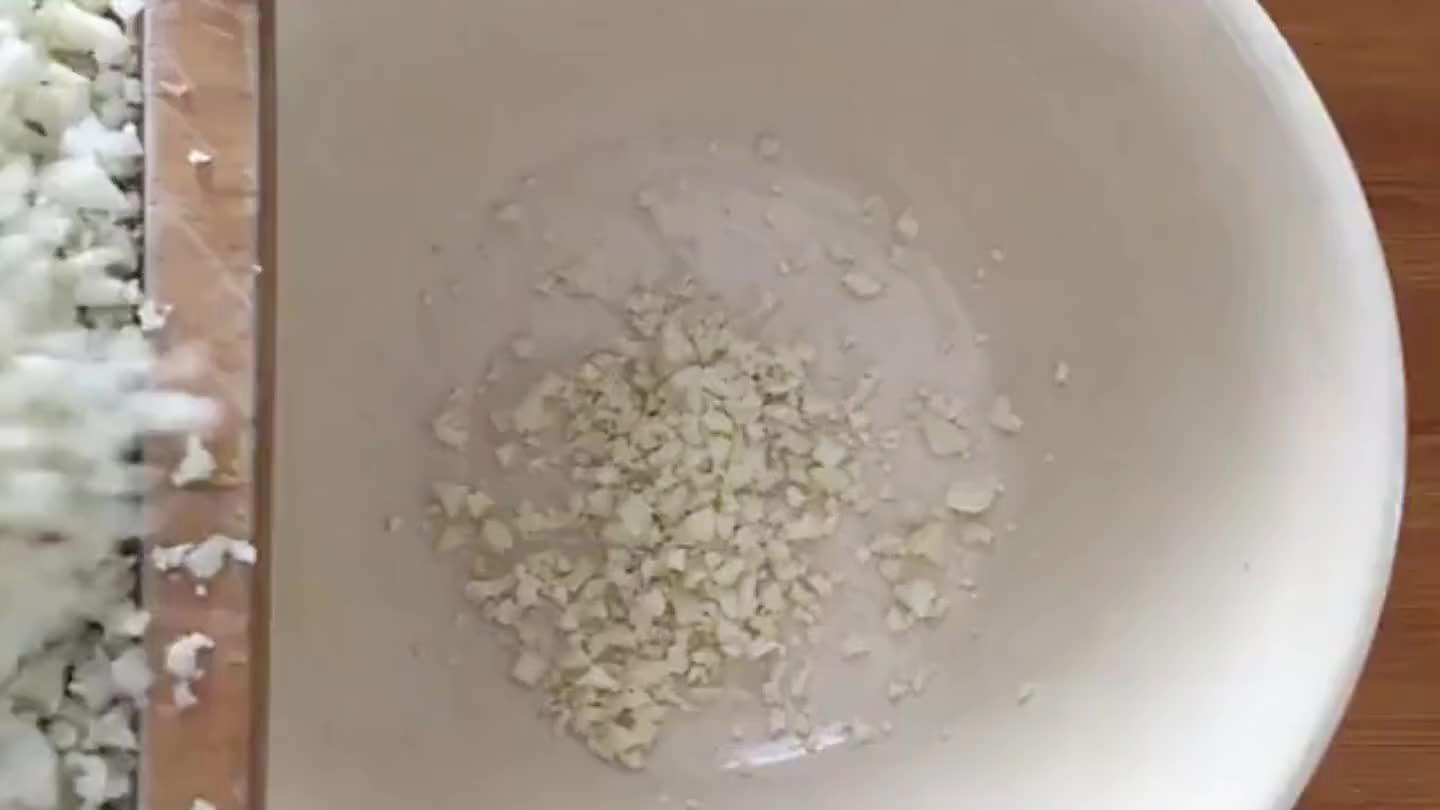 In a medium bowl, combine cauliflower, egg, flour, cheese, and salt; mix well.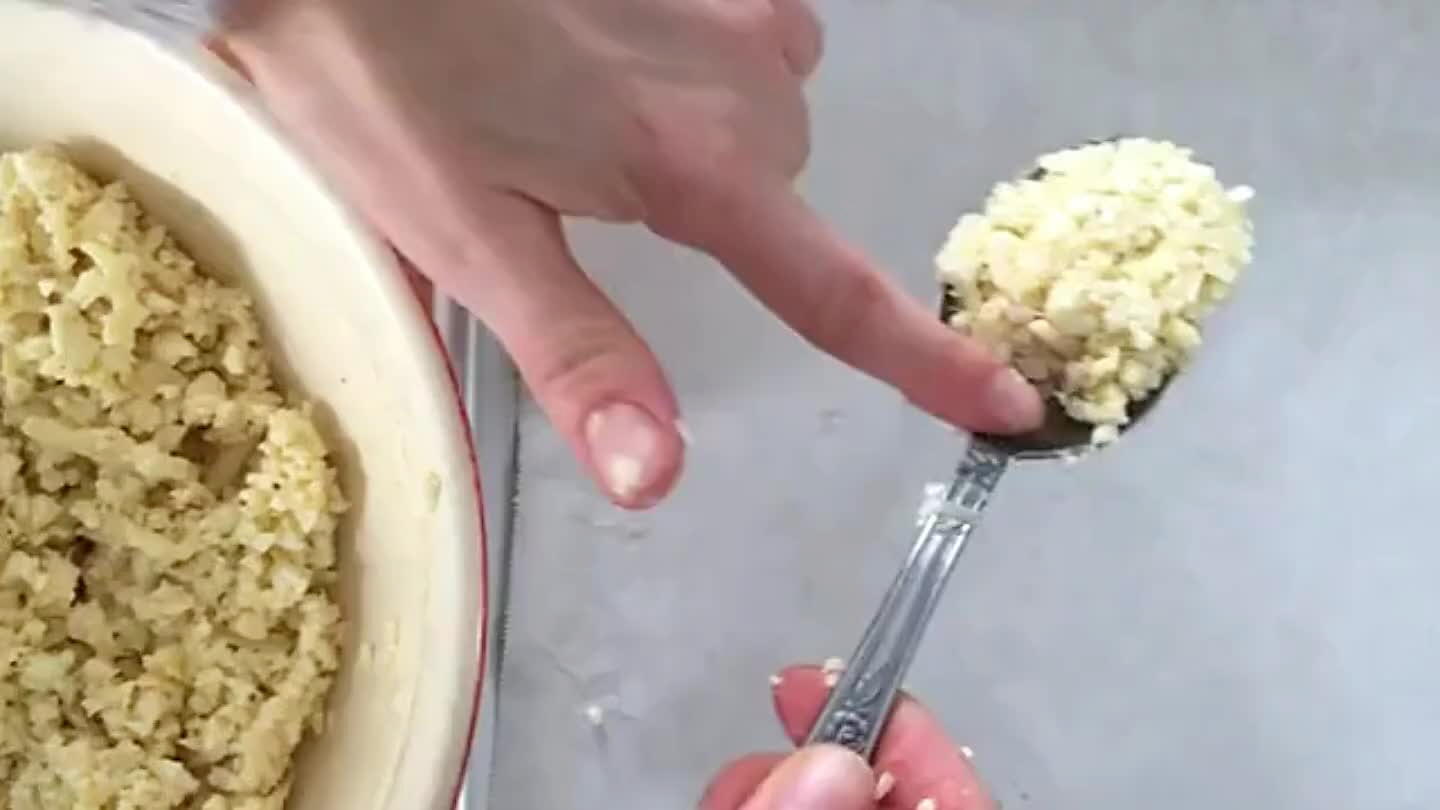 Press mixture together to make about 15 small balls or logs; Place on the baking sheet with space between each ball or log.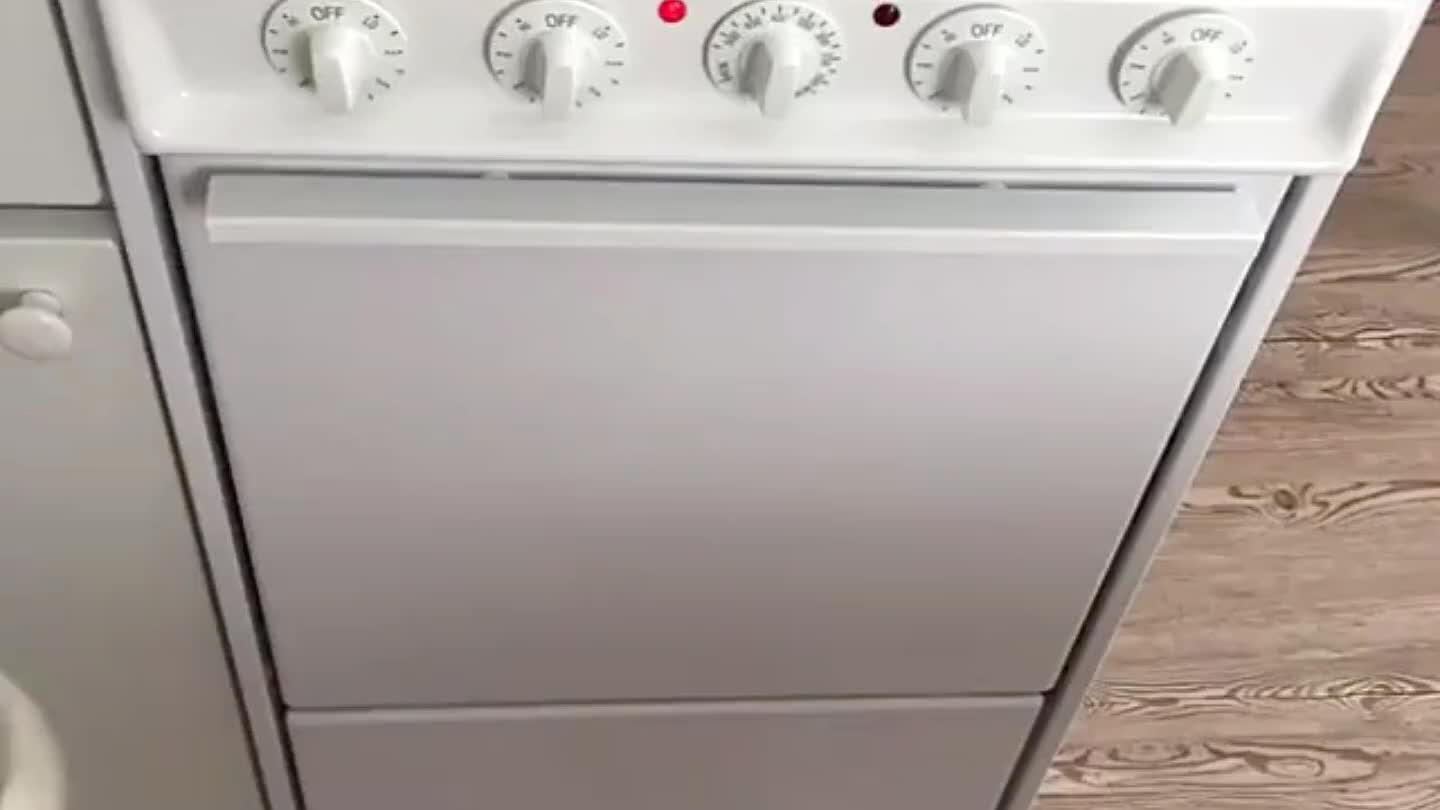 Bake for 20 minutes or until cooked through. For extra crispy tots, broil for an extra 2 minutes. Watch closely to avoid burning.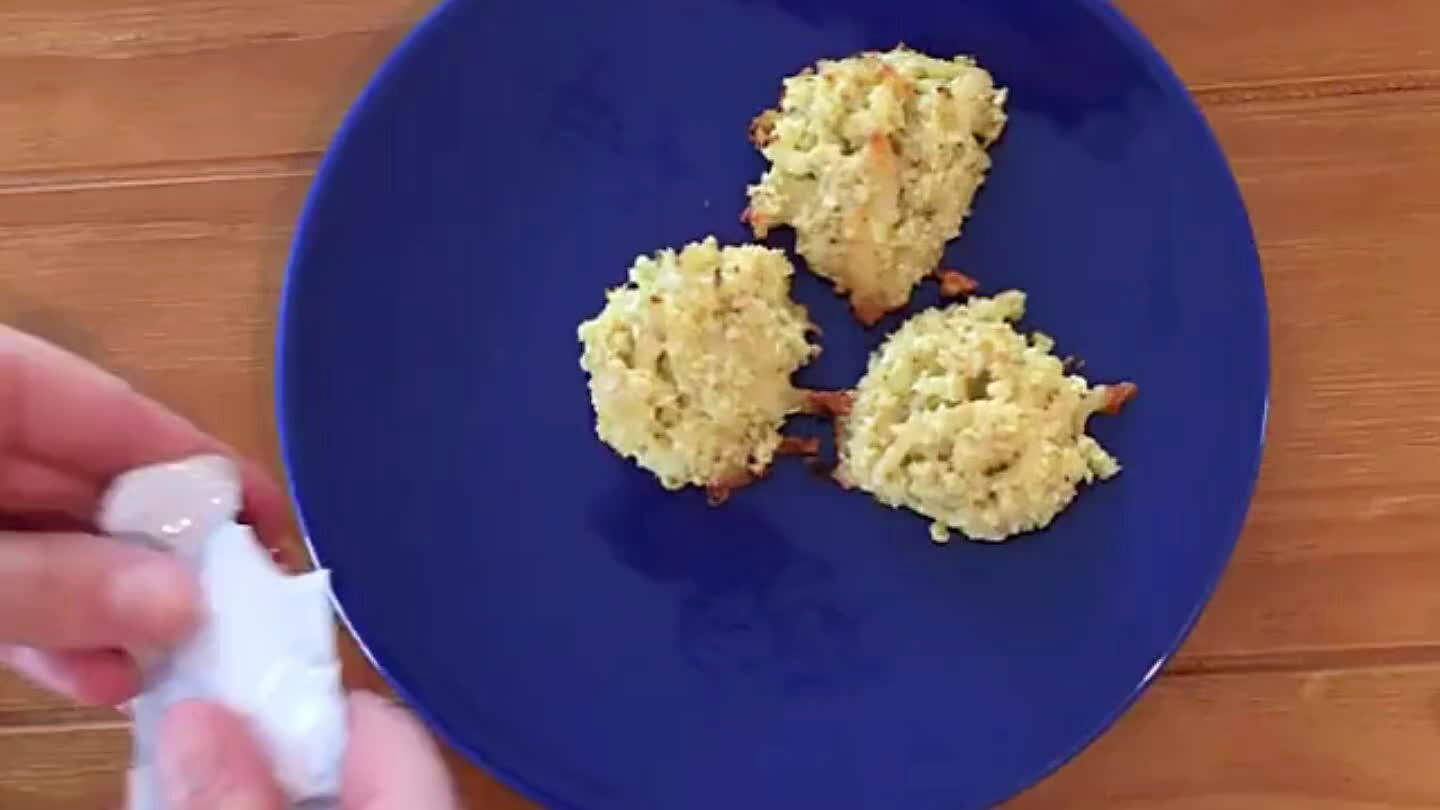 Refrigerate leftovers within 2 hours.