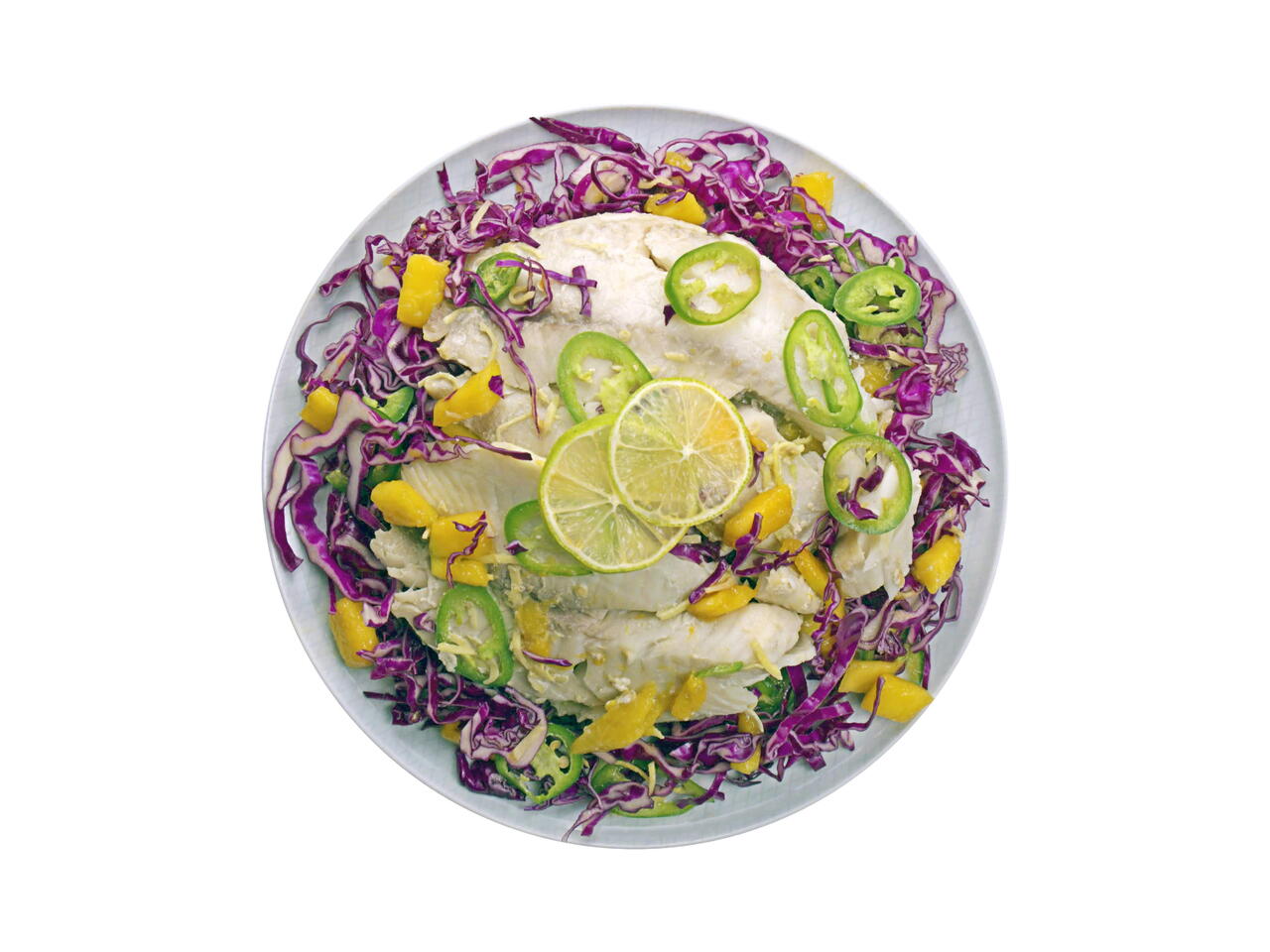 Recipe video made by Ryan
Published on 09/23/2019, viewed by 1661 , 0 Comments
4 portions
30m
Clean eating, cheap and easy. Tilapia can be pretty boring, but we liven it up here with spicy jalapeño slices, sweet mango chunks, and shredded cabbage.
What you will need
1/2 head Red Cabbage or Green Cabbage
1 Jalapeno
1/2 inch fresh Ginger
1 Mango
1 lb Frozen Tilapia
1/2 bunch Cilantro
1 Lime
Salt, as needed
Black Pepper, as needed
(Nutritional facts 68 calories, 1.8 g fat, 4.74 g carbohydrates, 8.76 g protein, 17 mg cholesterol, 160 mg sodium)
How to cook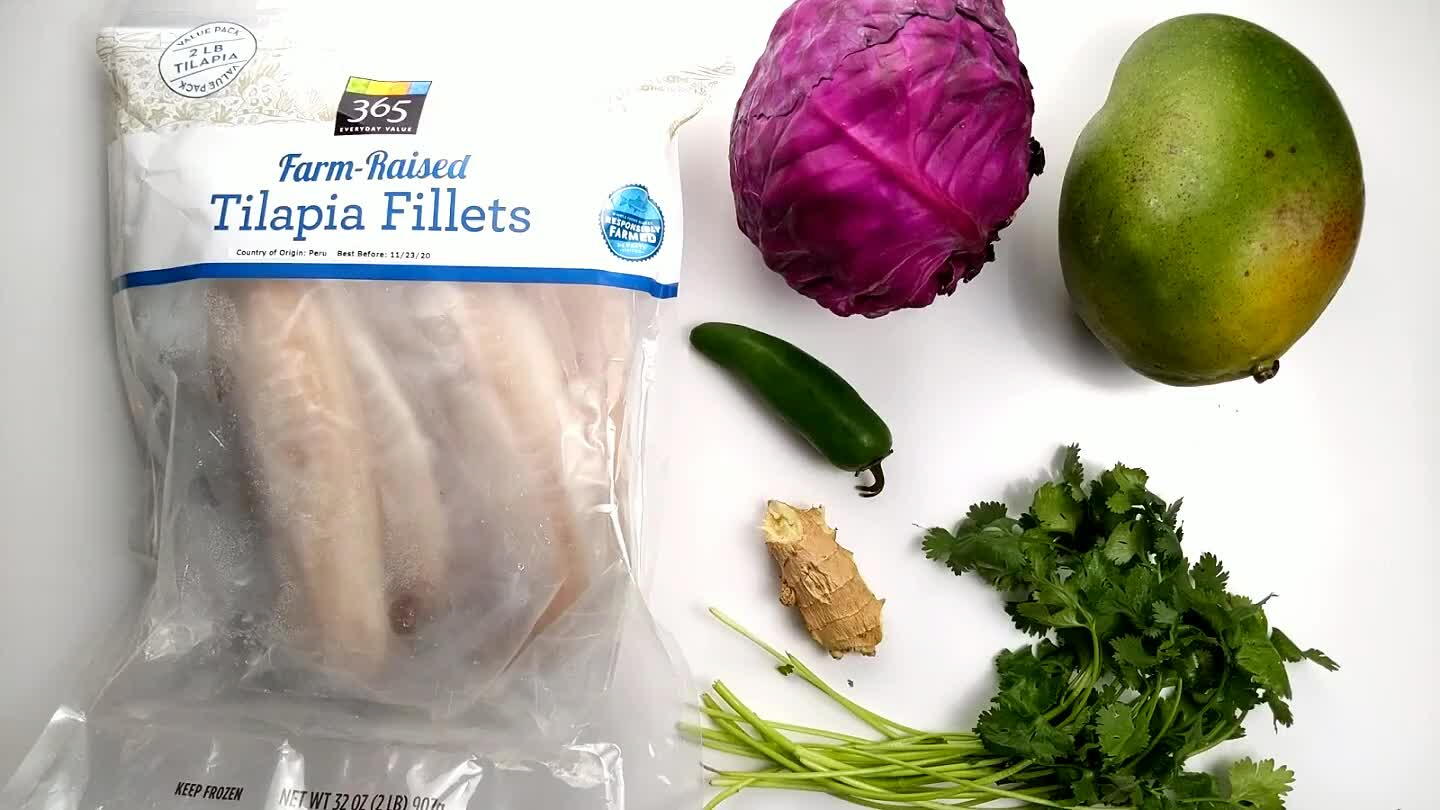 Assemble ingredients.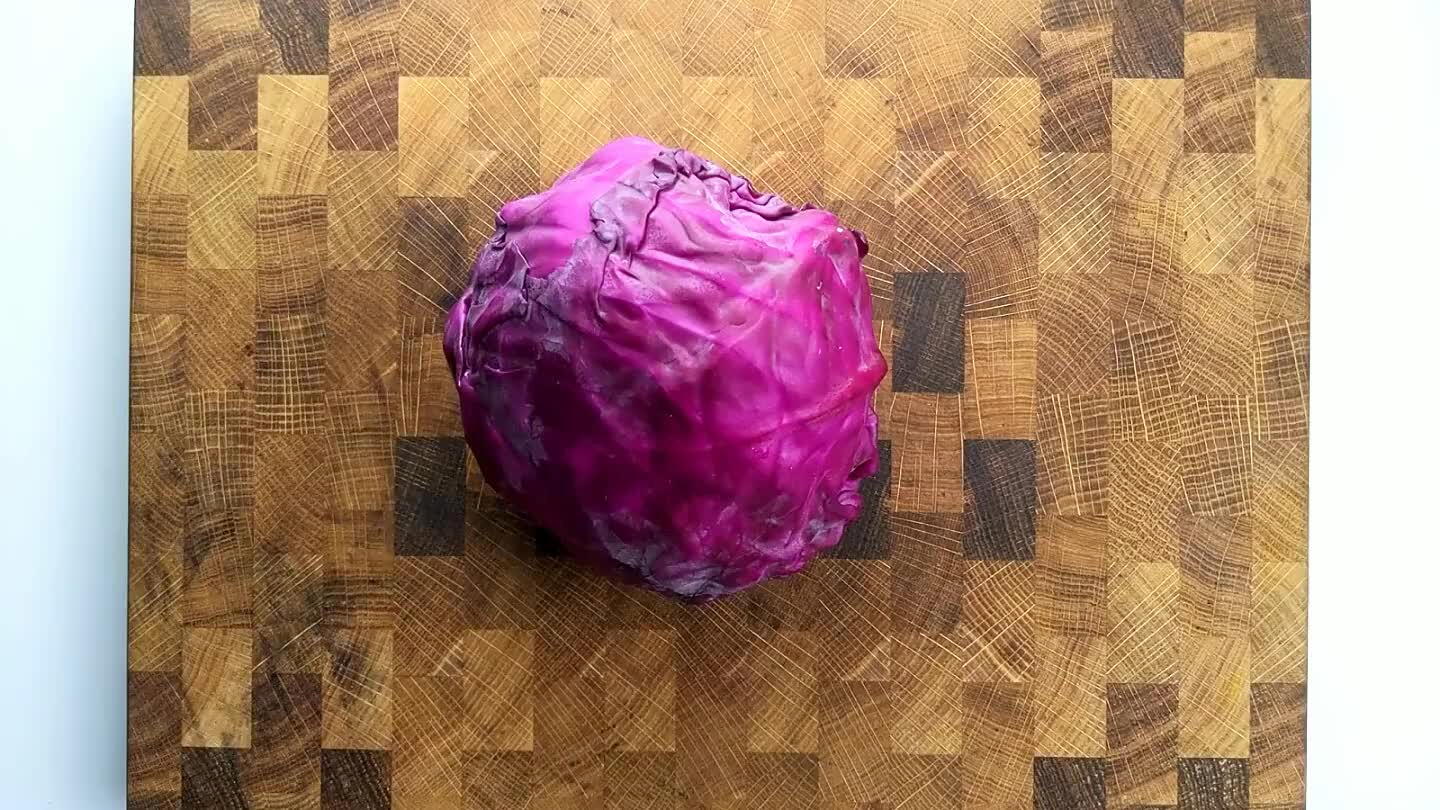 Halve the cabbage. Slice out the core. Slice the cabbage as thin as possible. A head of cabbage goes a long way. Toss the remaining half in a plastic bag with a paper towel wrapped around it and it should keep for a week.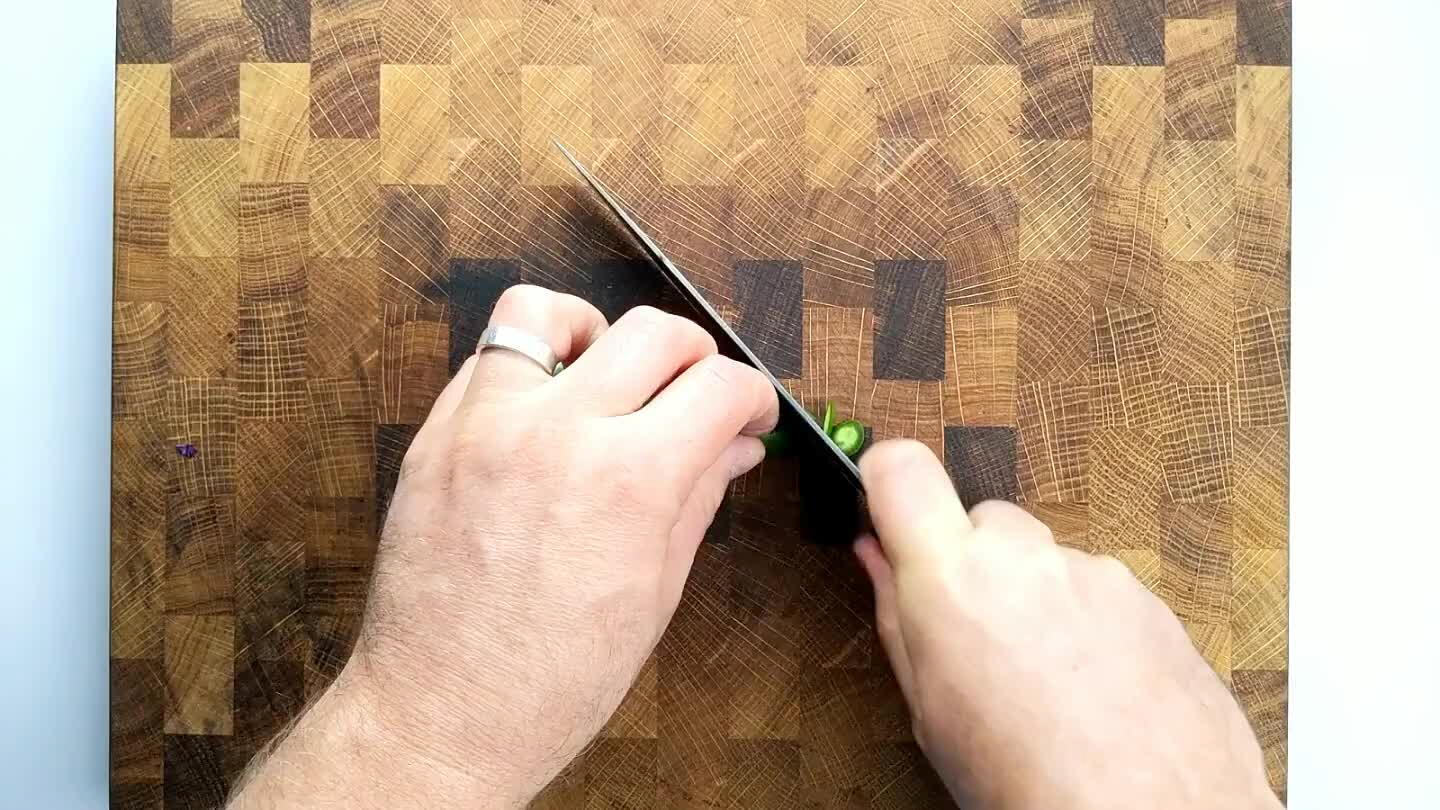 Slice the Jalapeño on a slight bias as thin as possible.
Peel the ginger with a spoon. A regular kitchen spoon works great for getting into those hard to reach places when removing ginger skin. Slice the peeled ginger as thin as you can. Layer those slices and then slice again as thin as possible into tiny strips.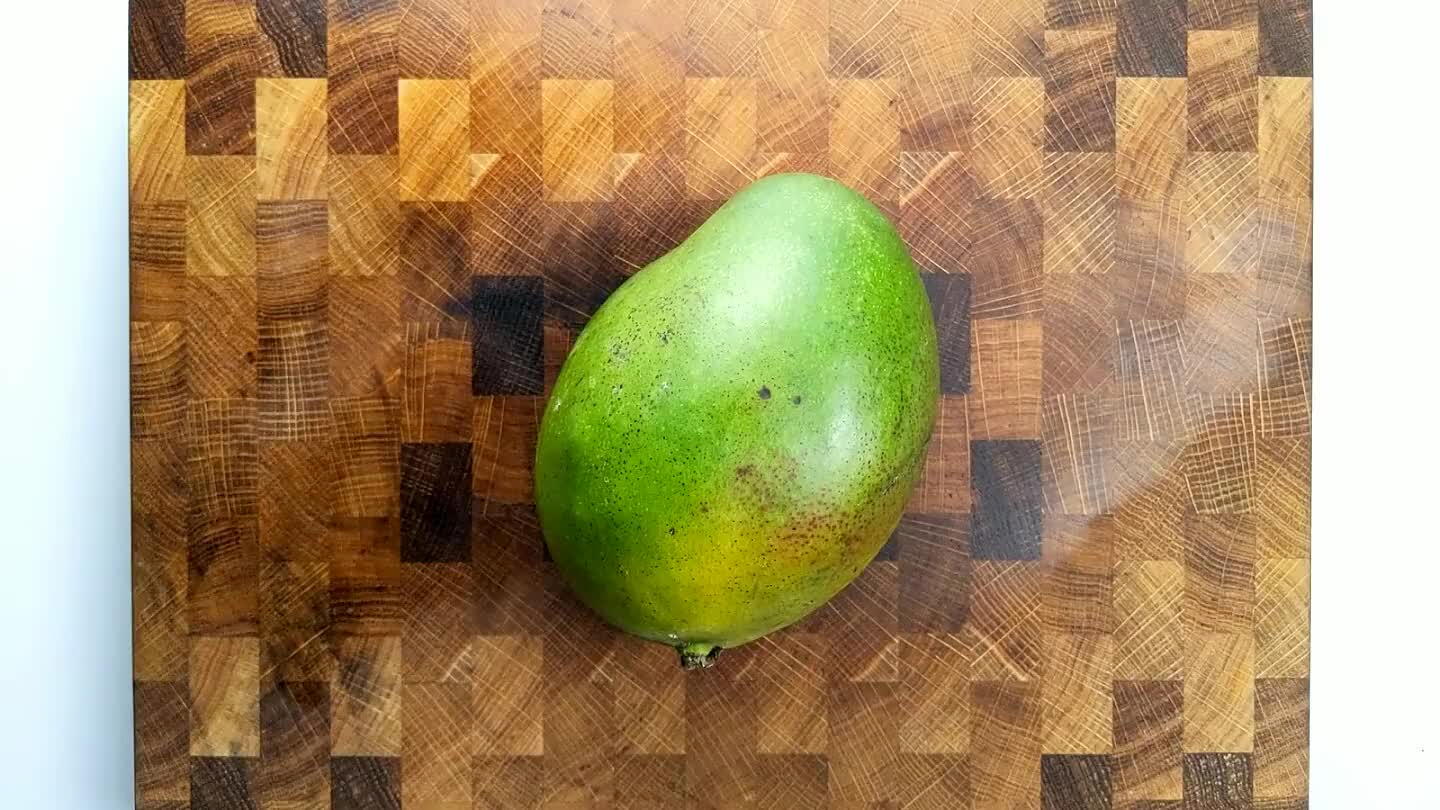 Mangoes are tricky. Just remember that the pit is shaped like the mango itself. Tilt the mango on its side so that it is symmetrical when looking down on it from above. Then, slice off the sides, avoiding the pit. With the center of the mango on its side now, follow the curve of the pit with your knife. to get at the rest of the mango flesh.
Remove the mango peel. A spoon works well for scraping the flesh out of the rounded sides like with an avocado. A knife works better for the sides. Carefully slice along the skin, similar to removing the skin from a fillet of fish.
Slice the mango into strips and separate into 2 piles.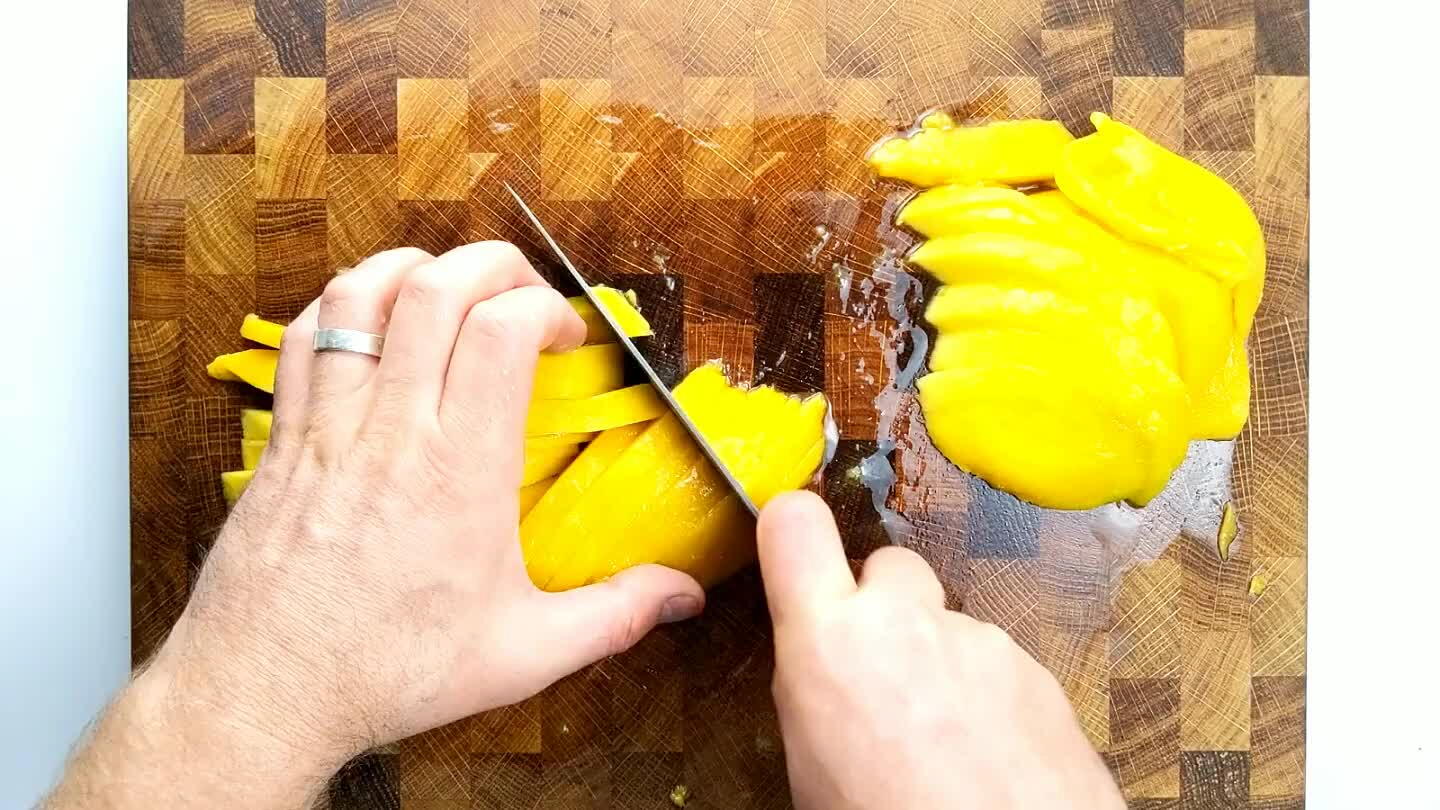 Take one of the piles and chop it up roughly. We'll use the chopped mango for our salad and the sliced mango for our fish.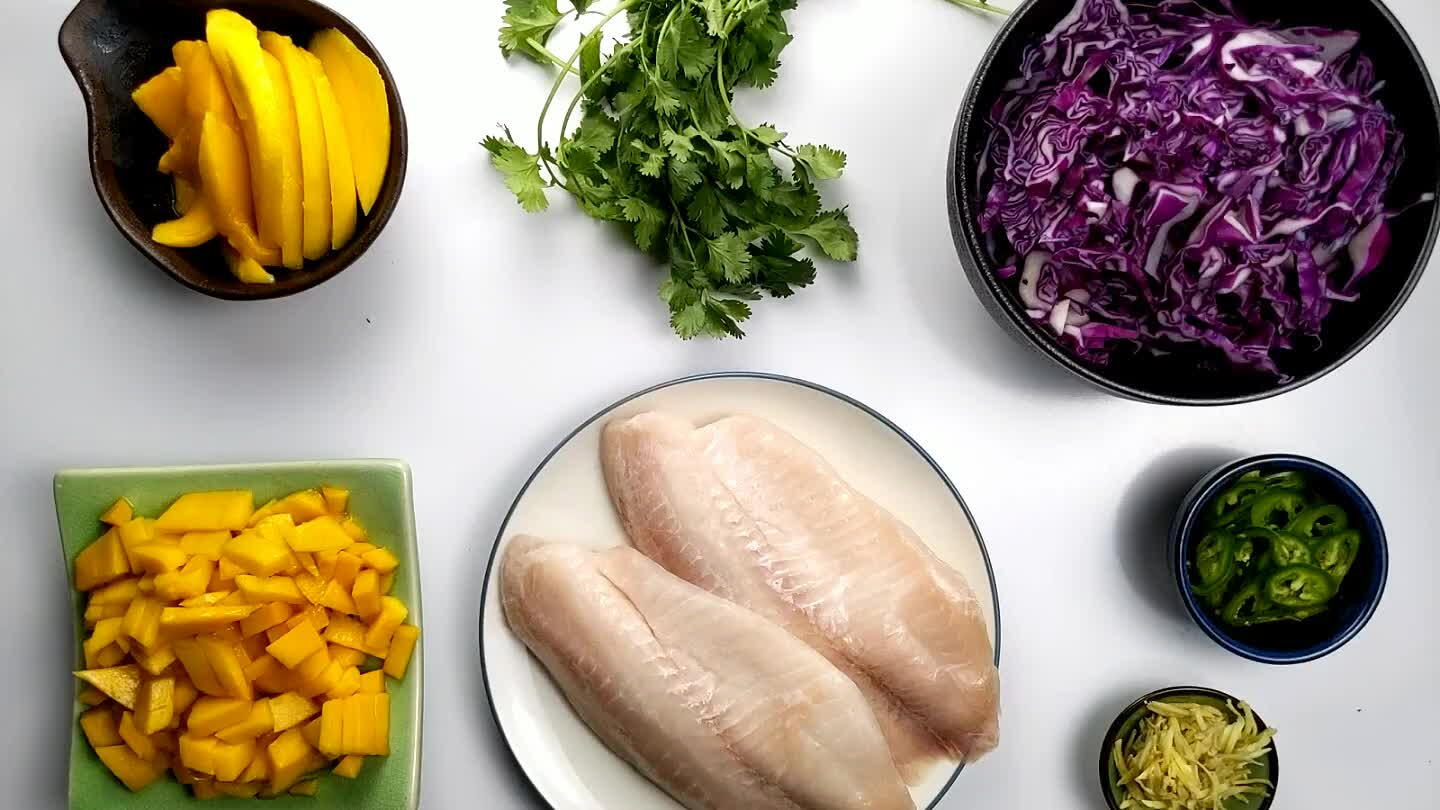 The prep work is done. Let's move on to assembly.
FOR THE TIALPIA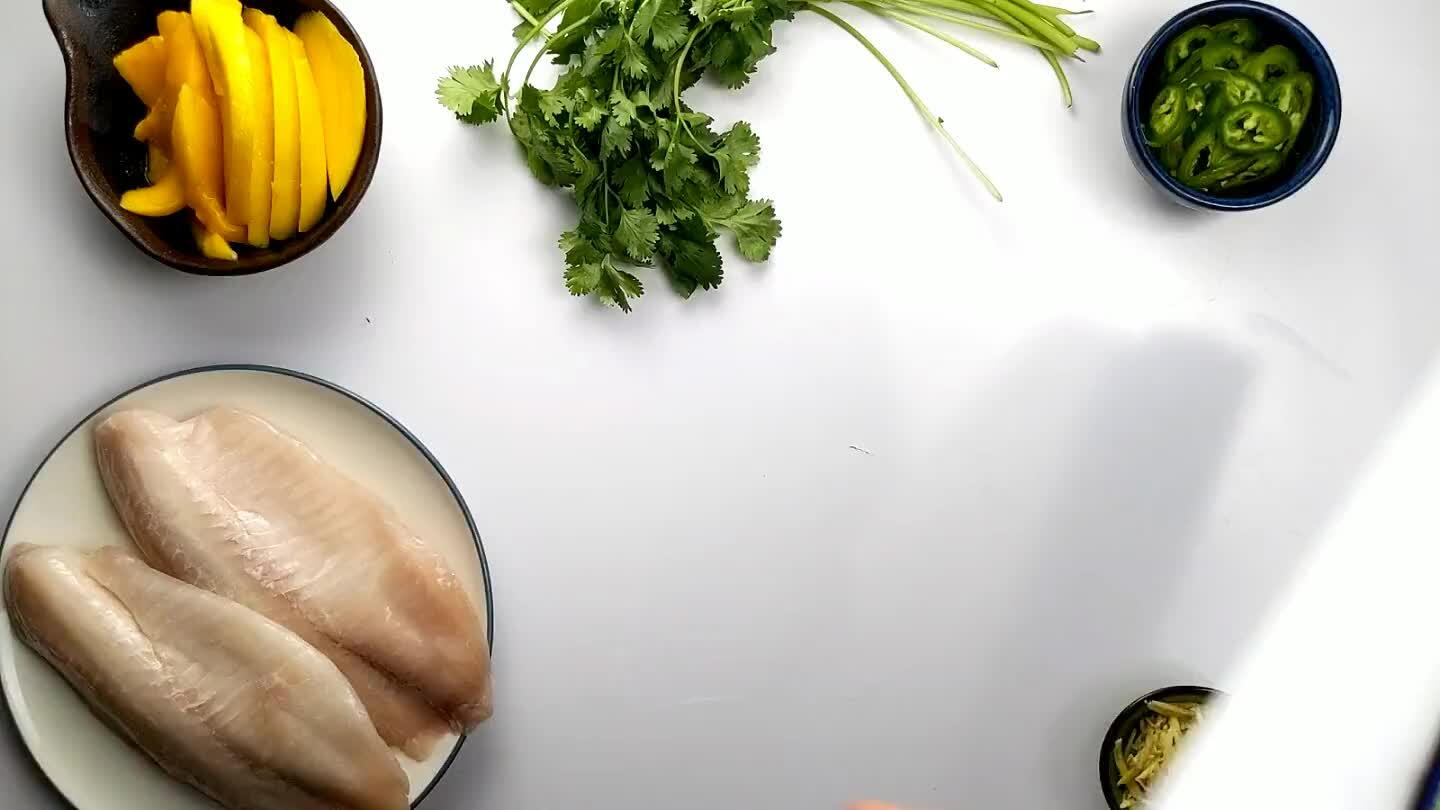 Lay out a square of Parchment
Spread out the sliced mango on the parchment.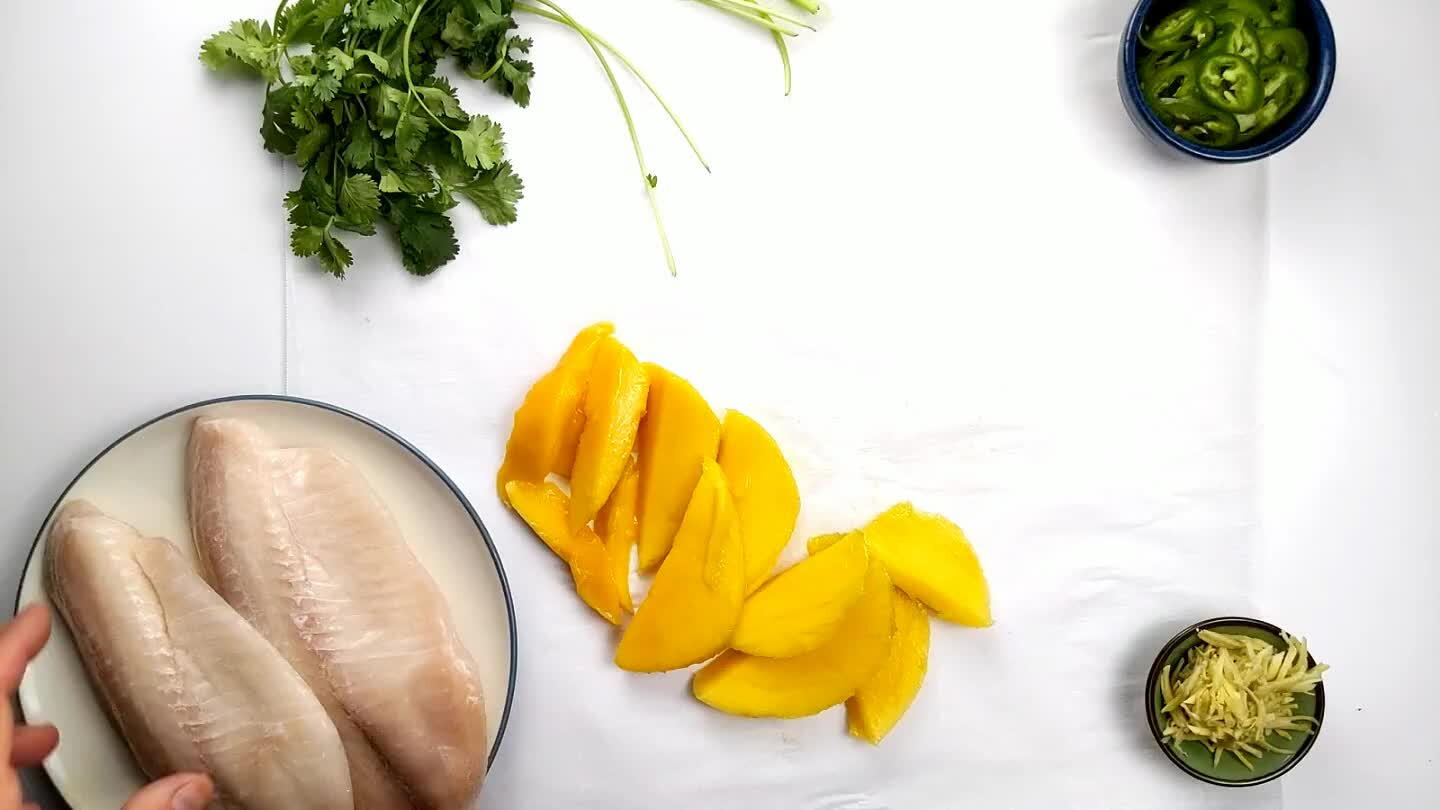 Place the frozen tilapia over the mango.
Add a pinch of the julienne ginger.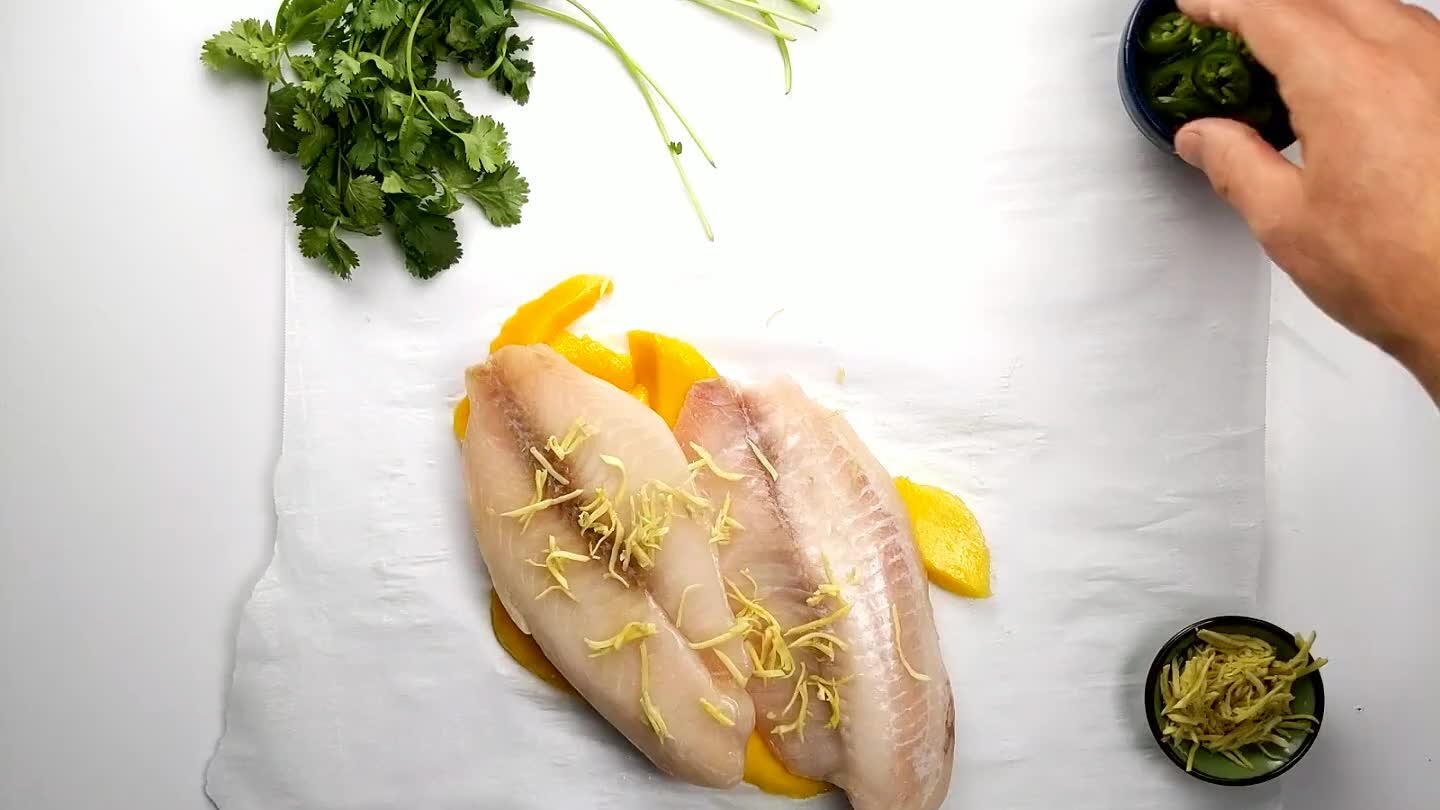 Scatter a few jalapeño slices on top.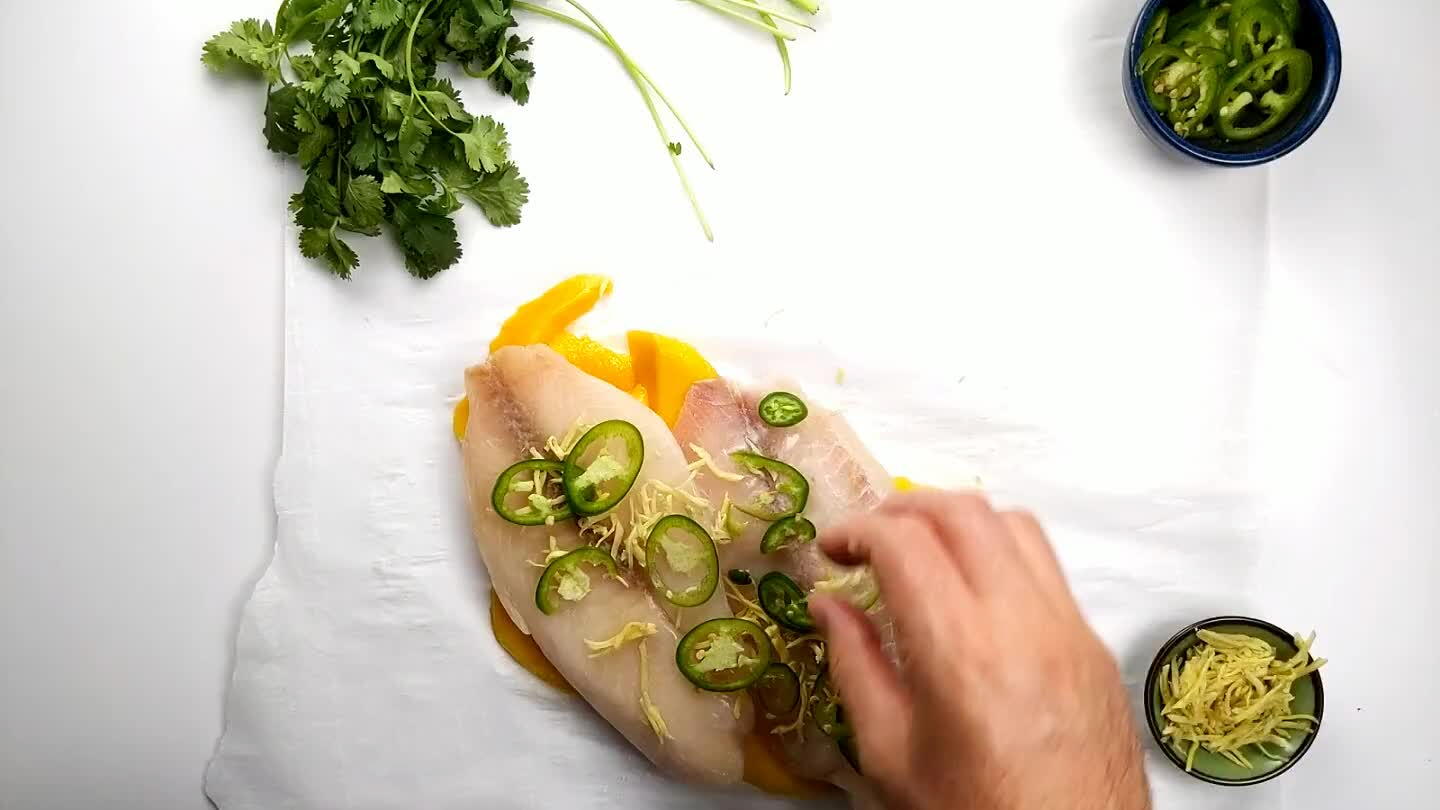 And the cilantro.
Seal the parchment by matching 2 opposite corners and rolling the open edges of the parchment in towards its contents.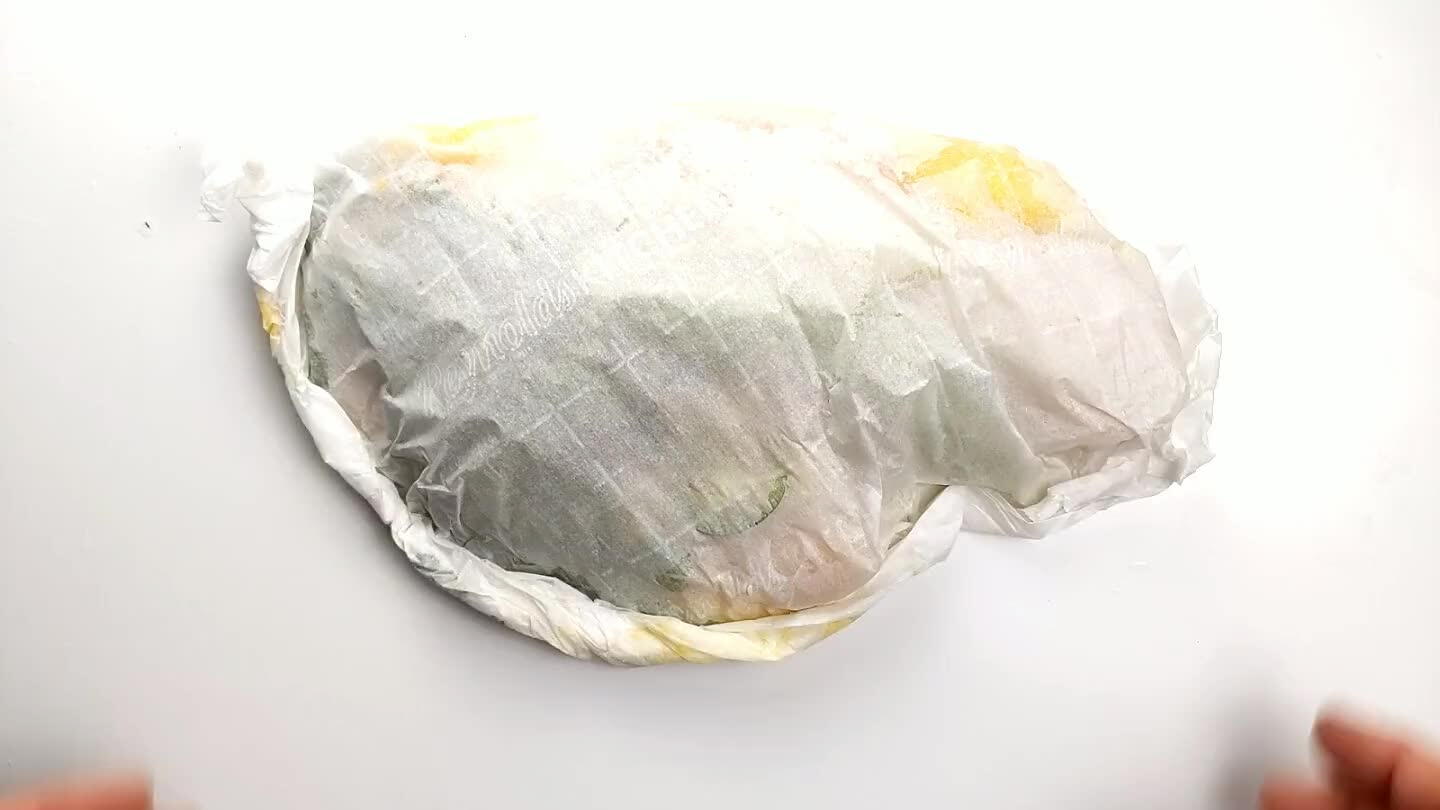 FOR THE SALAD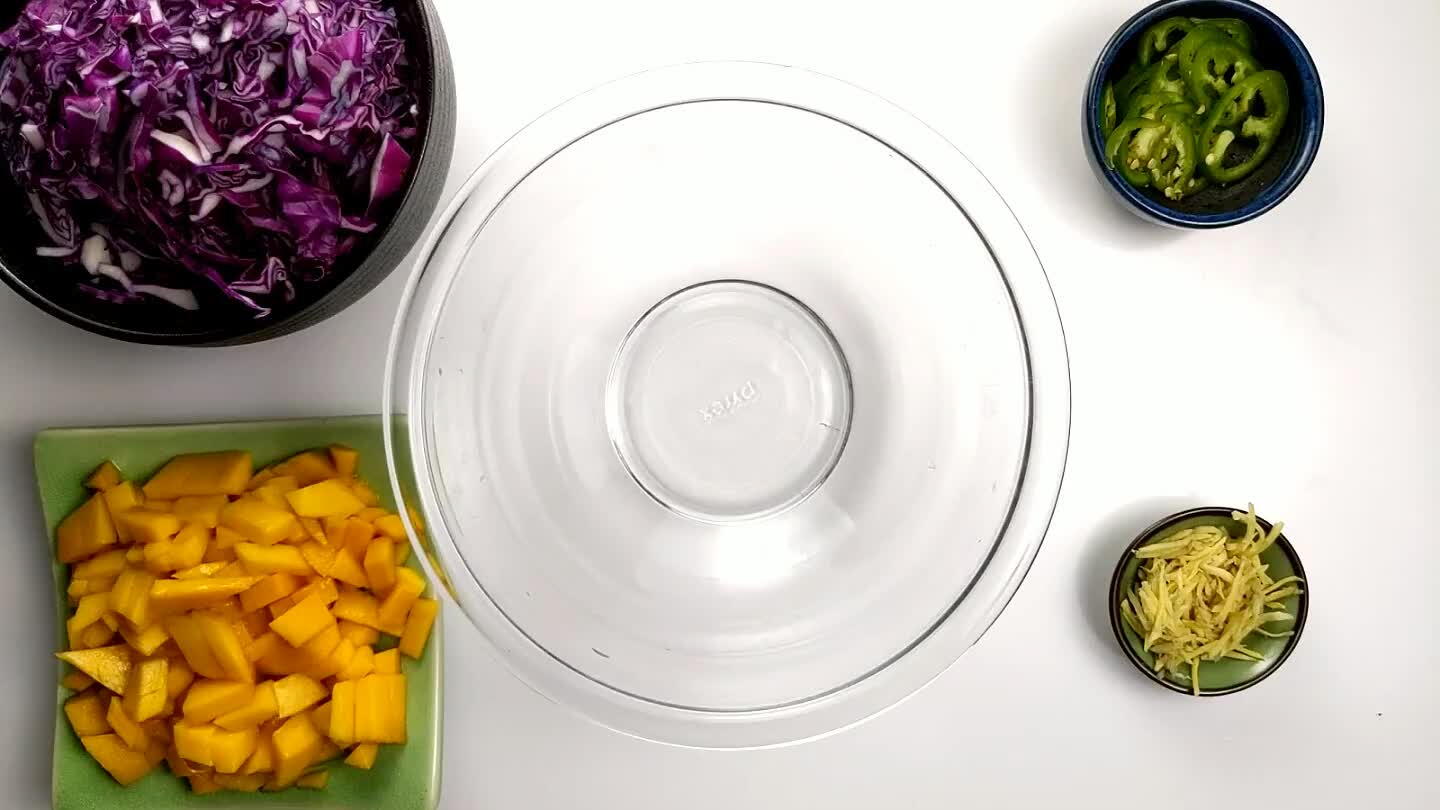 Place the sliced cabbage in a large mixing bowl.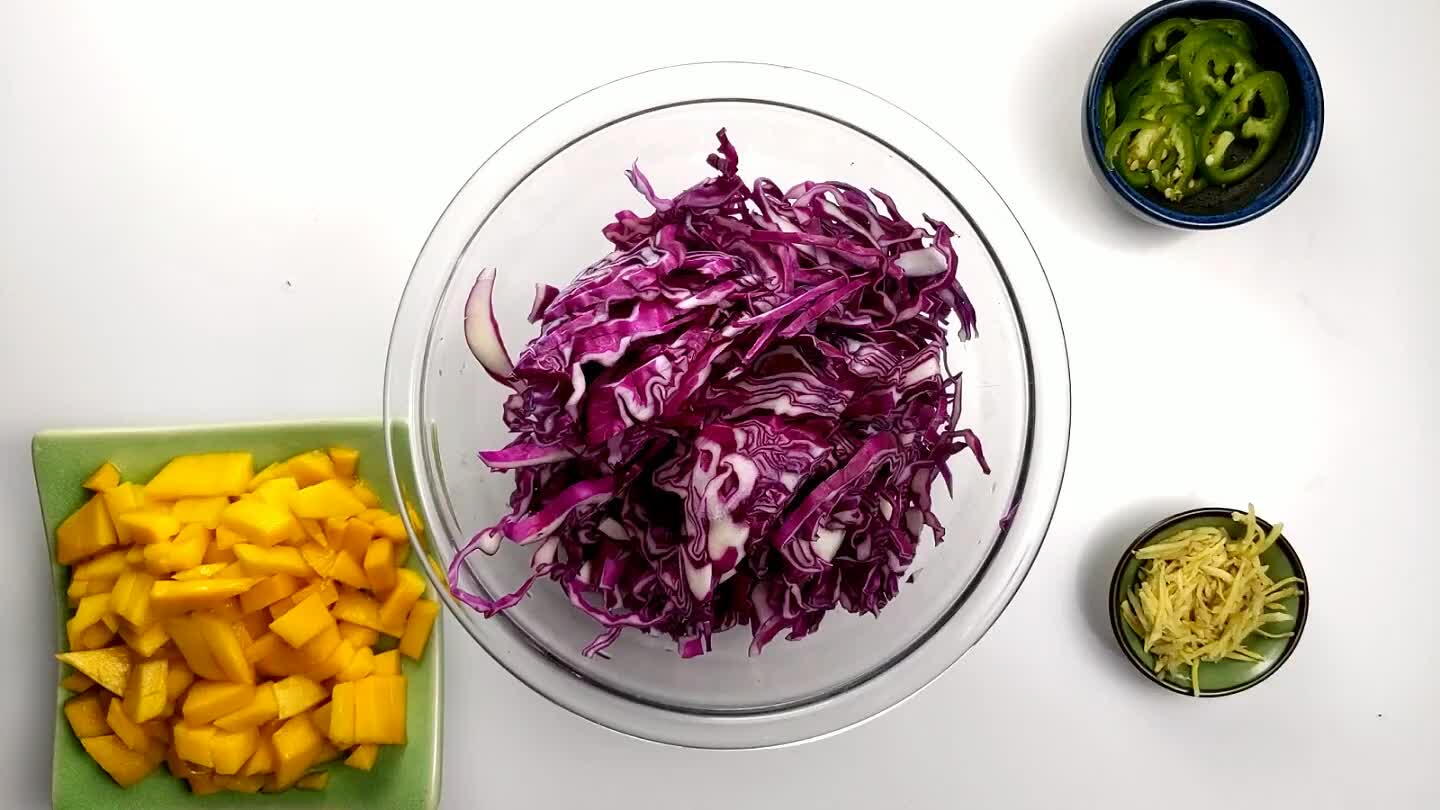 Add what's left of the julienne ginger.
Add the rest of the sliced jalapeño.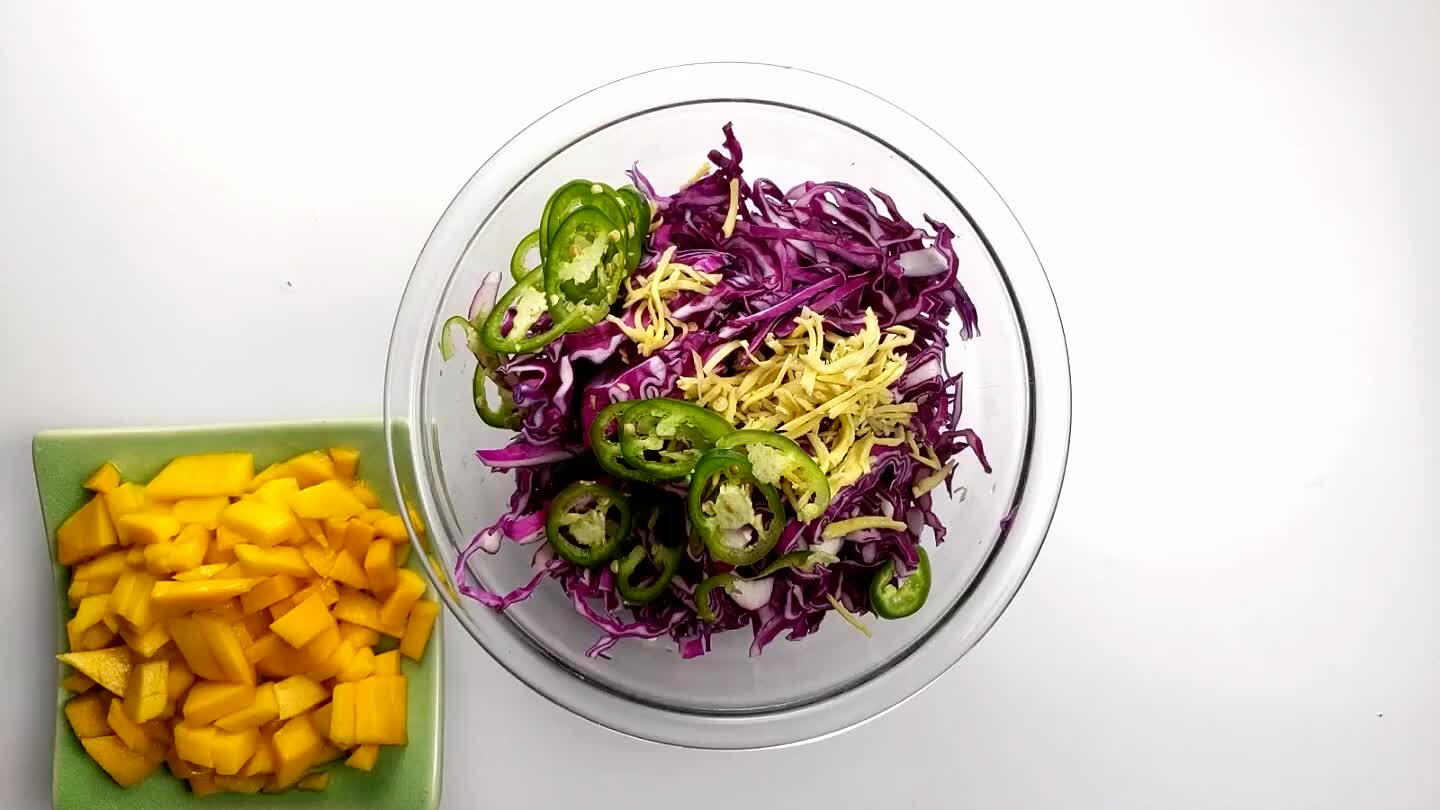 Add the chopped mango and mix.
TO SERVE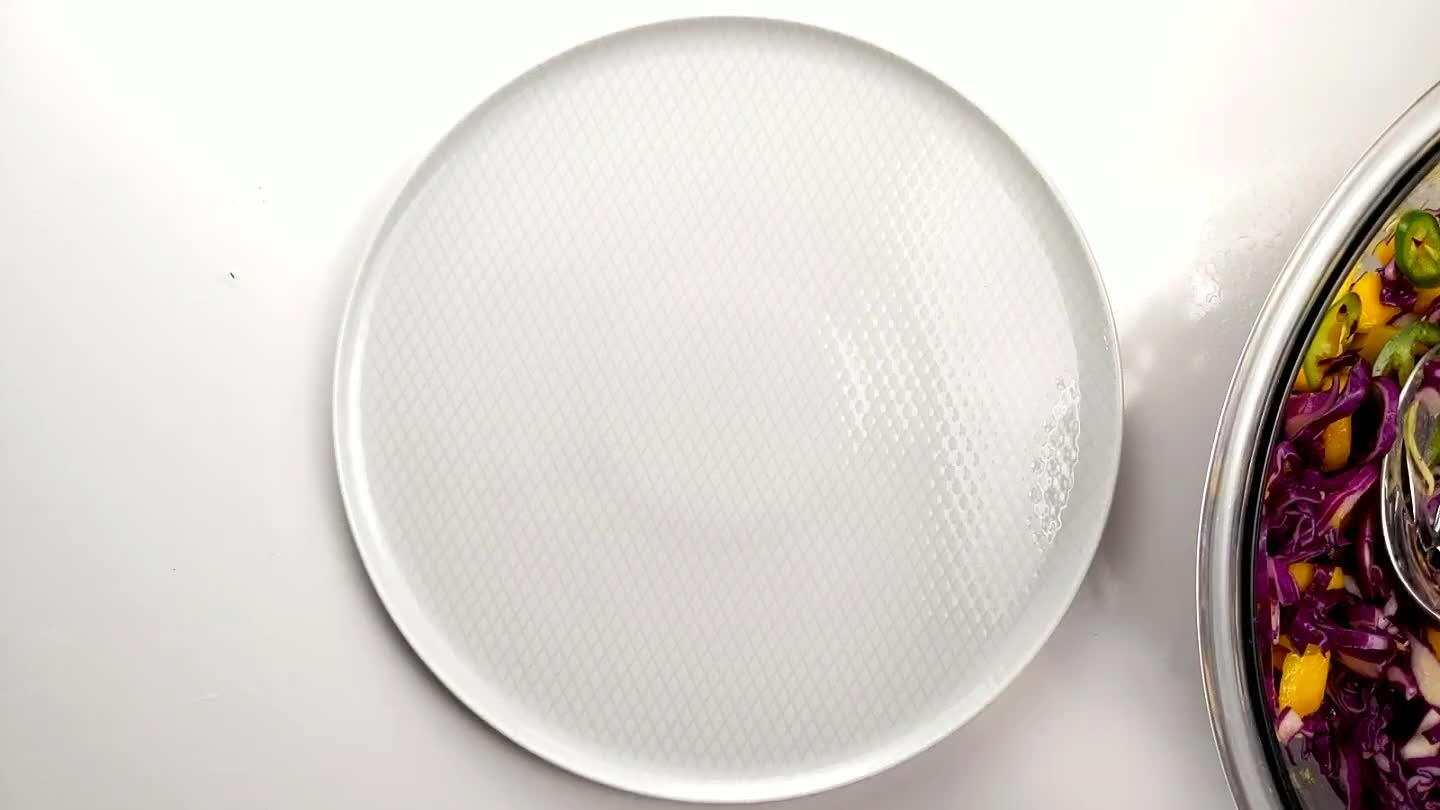 Lay out the mango cabbage salad on a serving dish.
Transfer the steamed tilapia over to the salad. Garnish with some lime slices, as well as the cooked mango and cilantro if you like.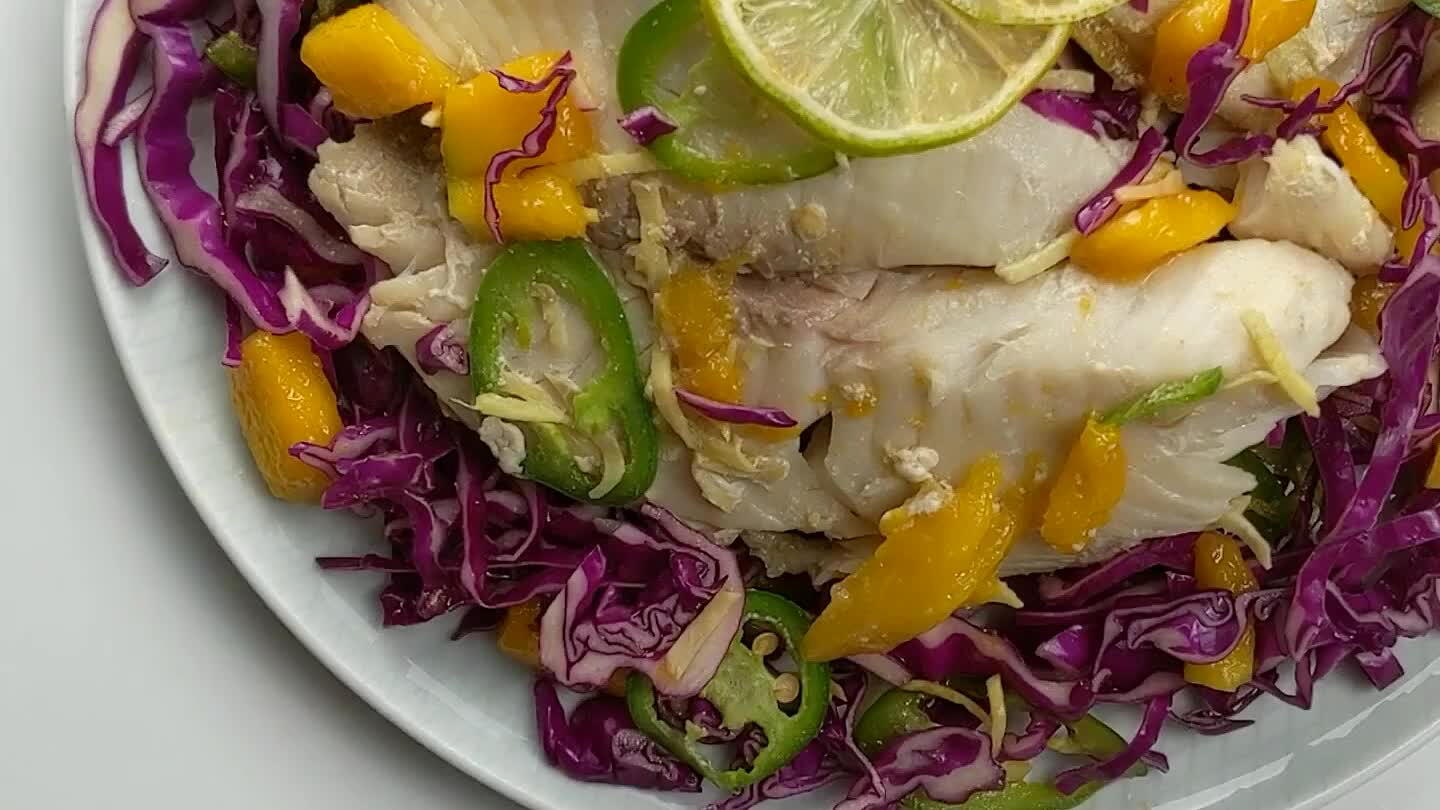 Comments