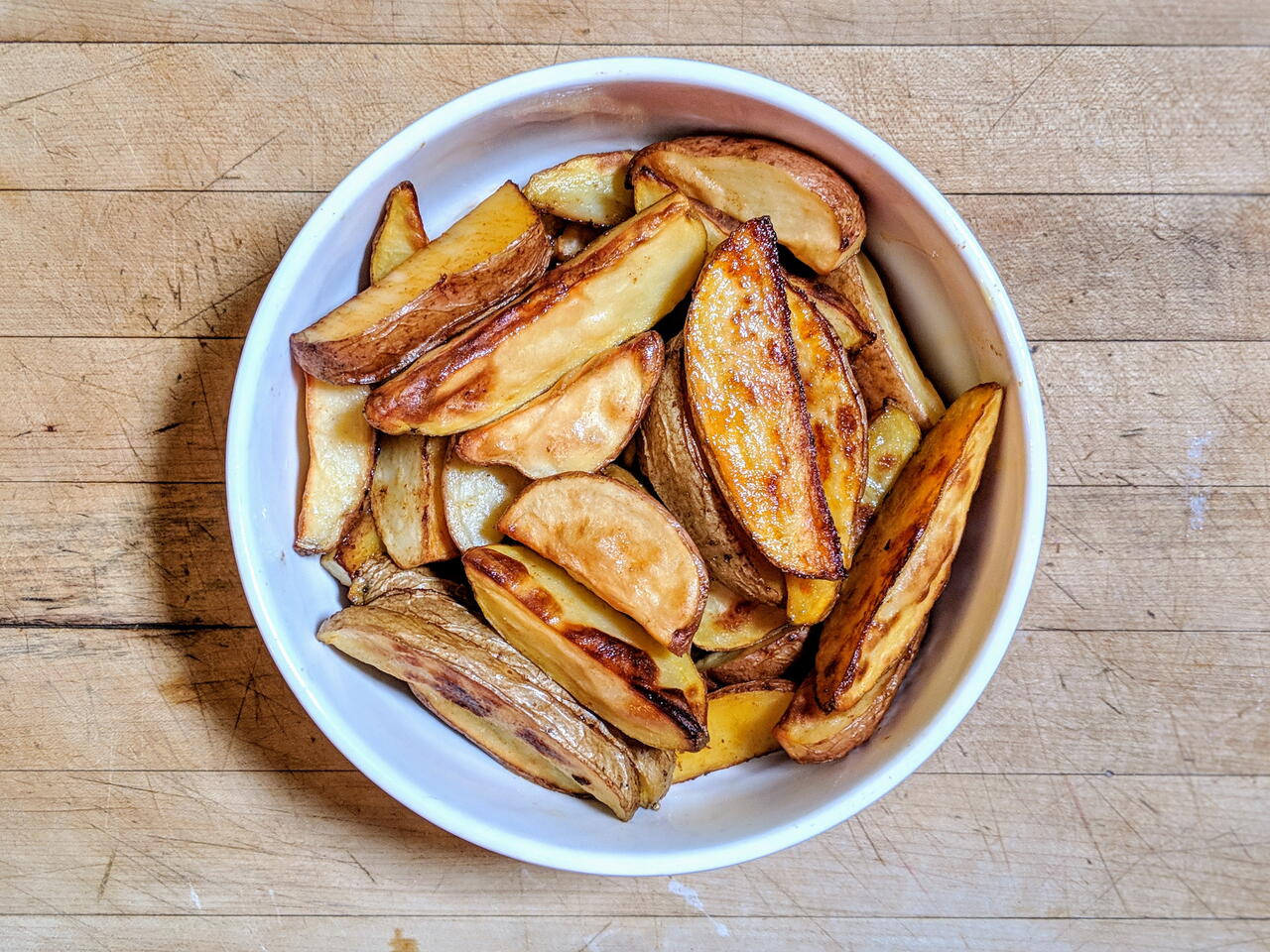 5 portions
30m
Tip: Preheat the oven for a few minutes before adding the potatoes, and then proceed with the oven at 200°C (390°F).
What you will need
1kg of potatoes (or more)
1 teaspoon of paprika
Salt to taste
Pepper to taste
2 ground cloves of garlic (optional)
How to cook
Wash the potatoes well. Cut them in 6 parts, if they are smaller, in 4 parts;
Place them in a container, or directly in the pan you will bake them in.
Add salt, paprika and olive oil, garlic, pepper according to preference.
Mix everything very thoroughly.
Put it in a pan and place in the oven.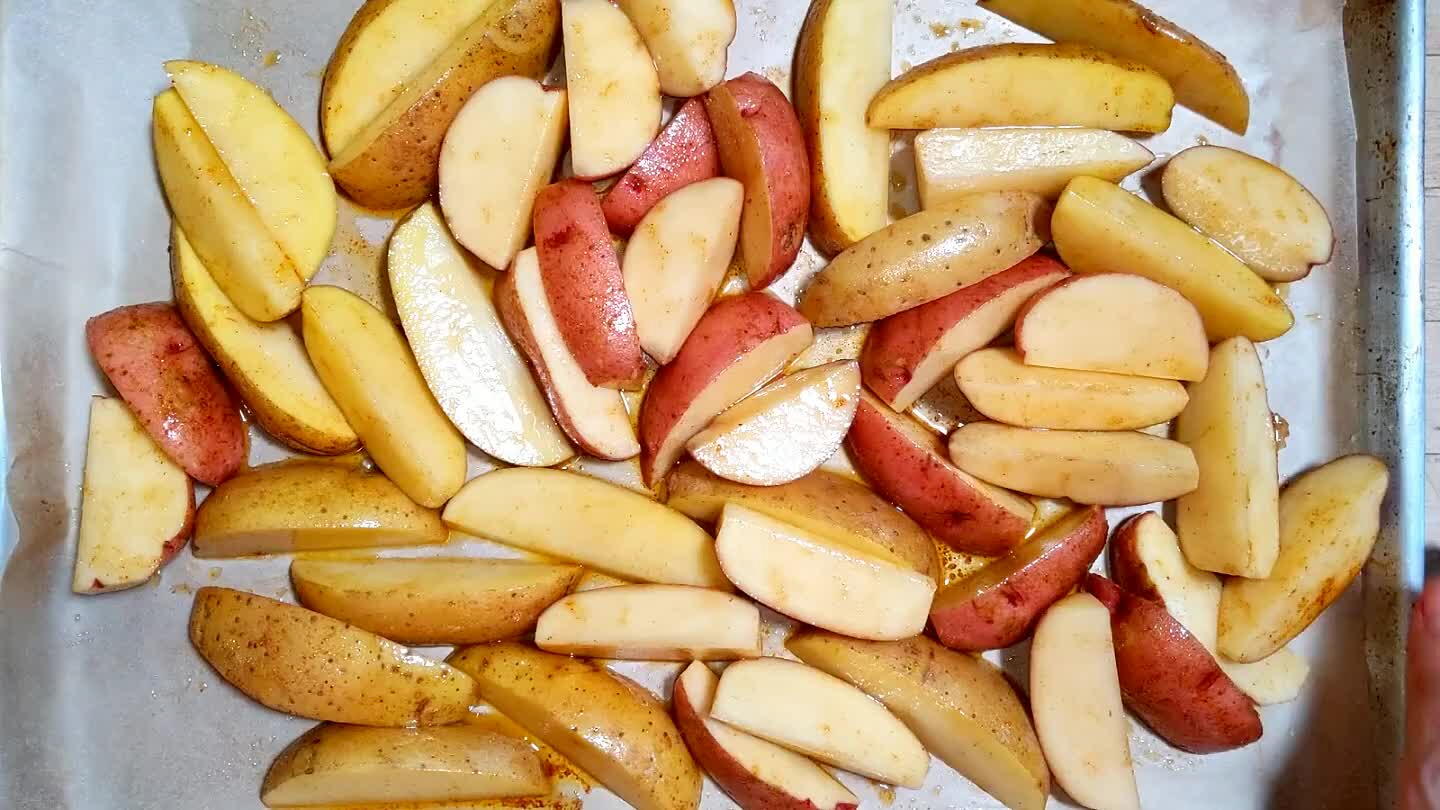 Preheat the oven properly beforehand. Bake at a high temperature for 30 minutes, or until they turn golden. 😋