Banana Coconut Vegan Pancakes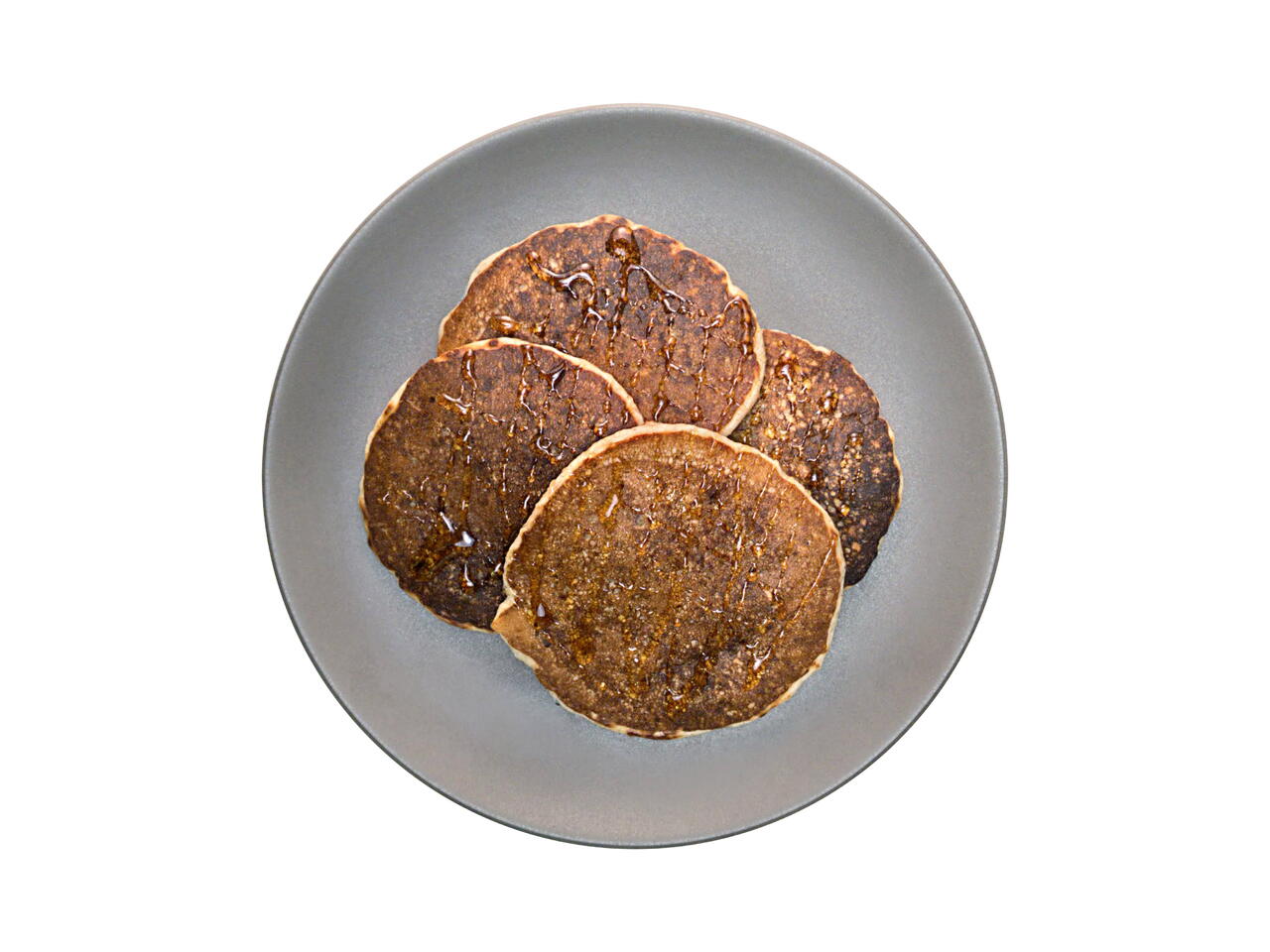 4 portions
30m
Ground flaxseed makes a remarkable substitute for eggs in this tasty vegan pancake option.
What you will need
1 cup Soy Milk
1 tsp Vanilla Extract
1 Tbsp Apple Cider Vinegar
2 Tbsp Honey
1 tbsp Ground Flaxseed
1 Tbsp Baking Powder
1 cup Shredded Coconut
1 cup AP Flour
1 Banana
(Nutritional facts 236 calories, 7.75 g fat, 38.43 g carbohydrates, 4.04 g protein, undefined mg cholesterol, 295 mg sodium)
How to cook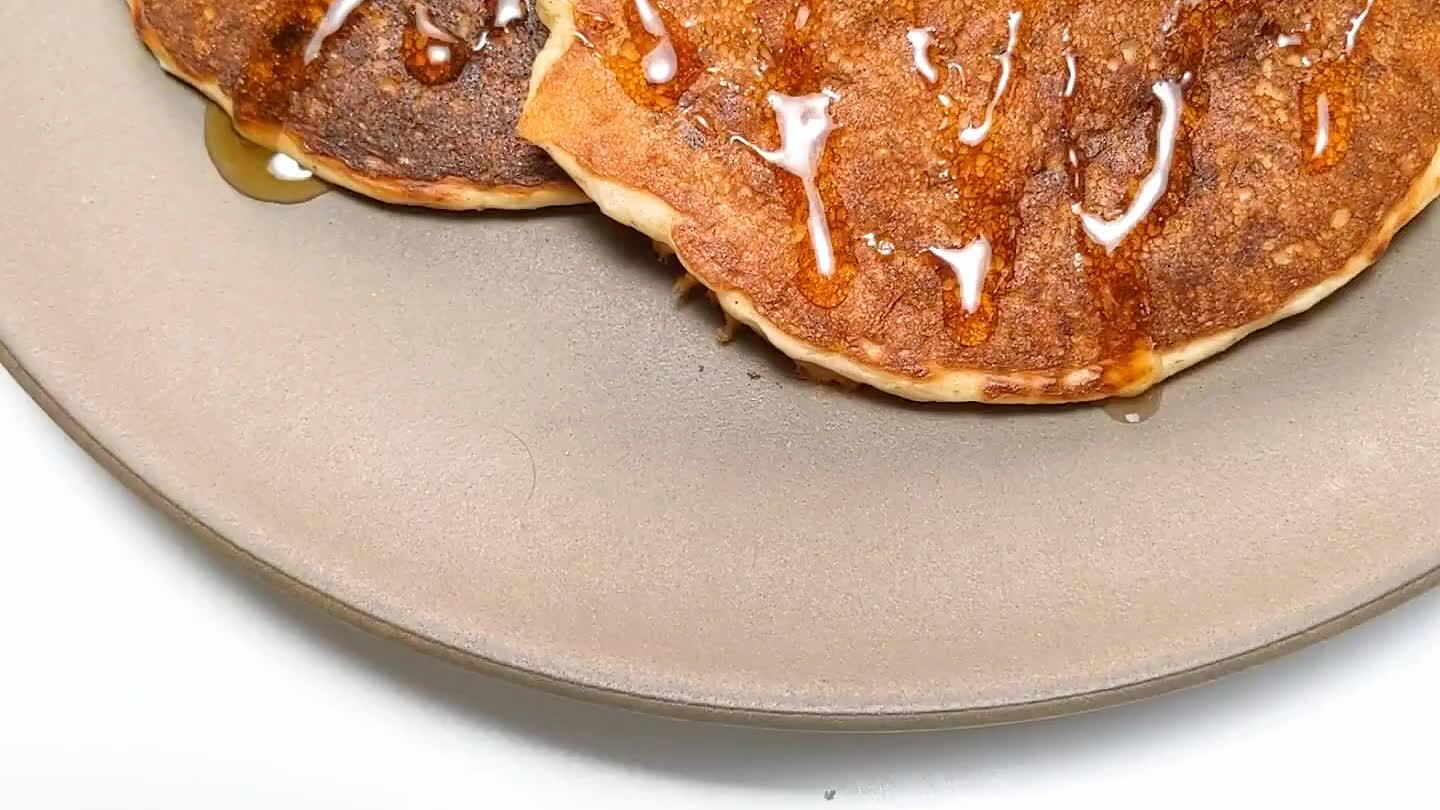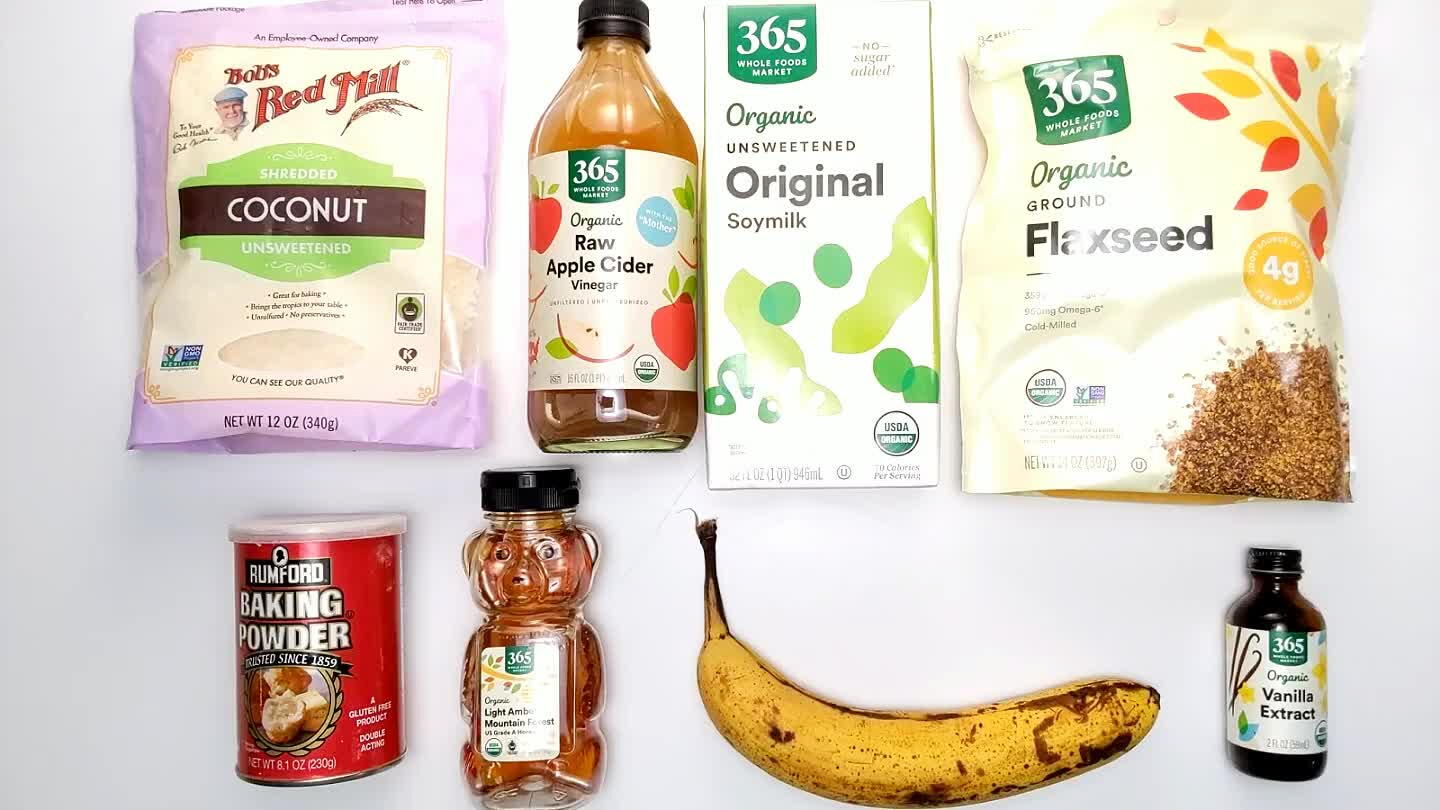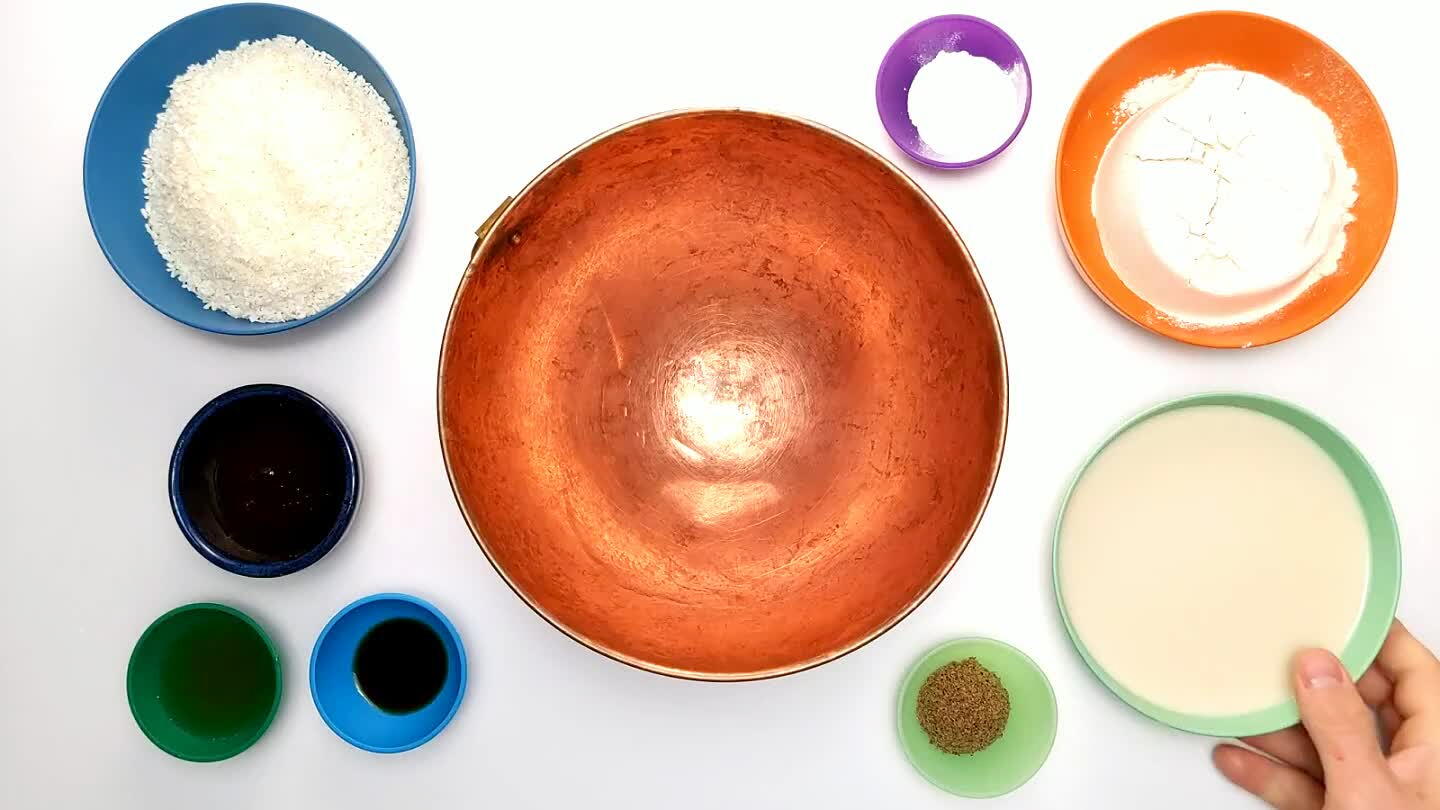 Place the soy milk in a medium-sized mixing bowl.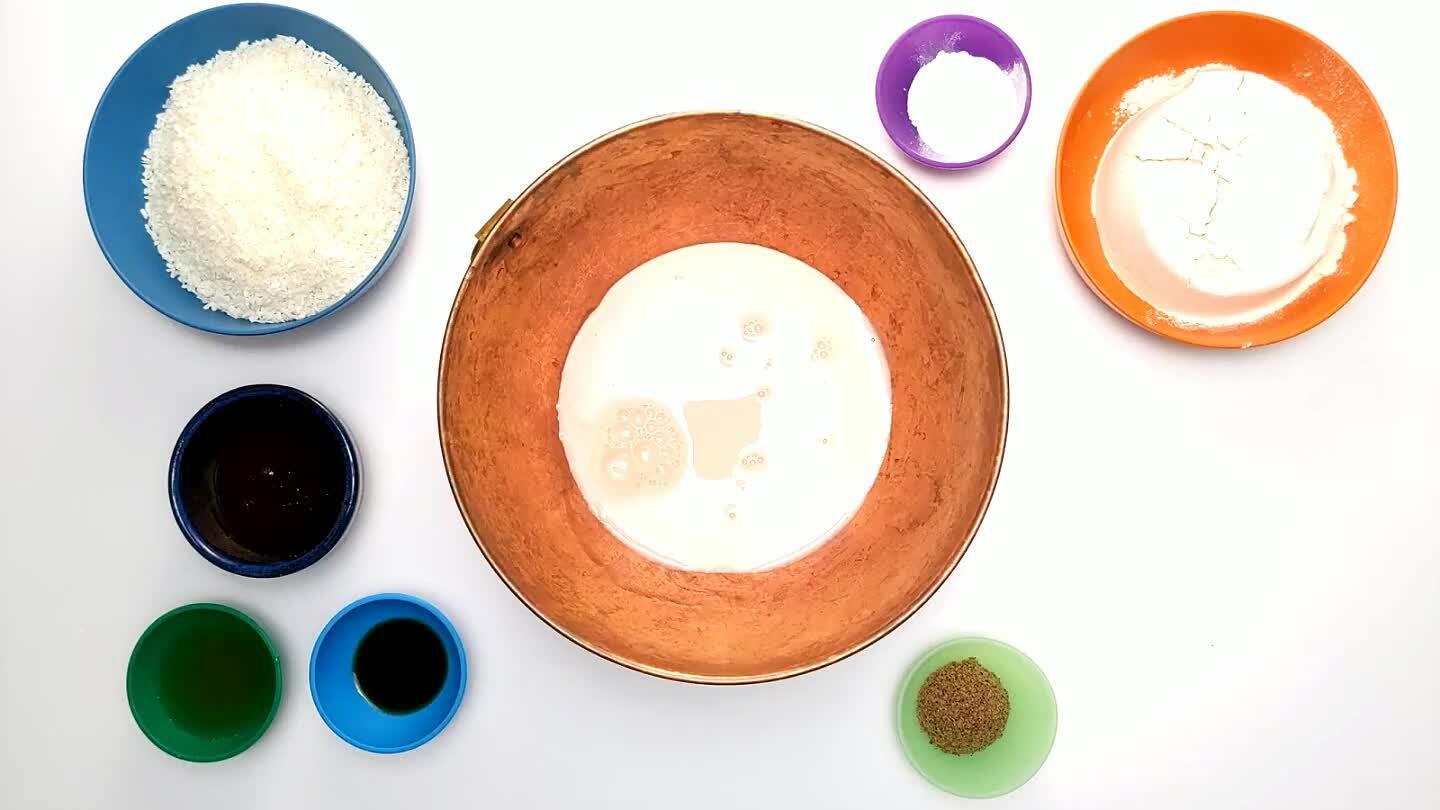 Add the vanilla.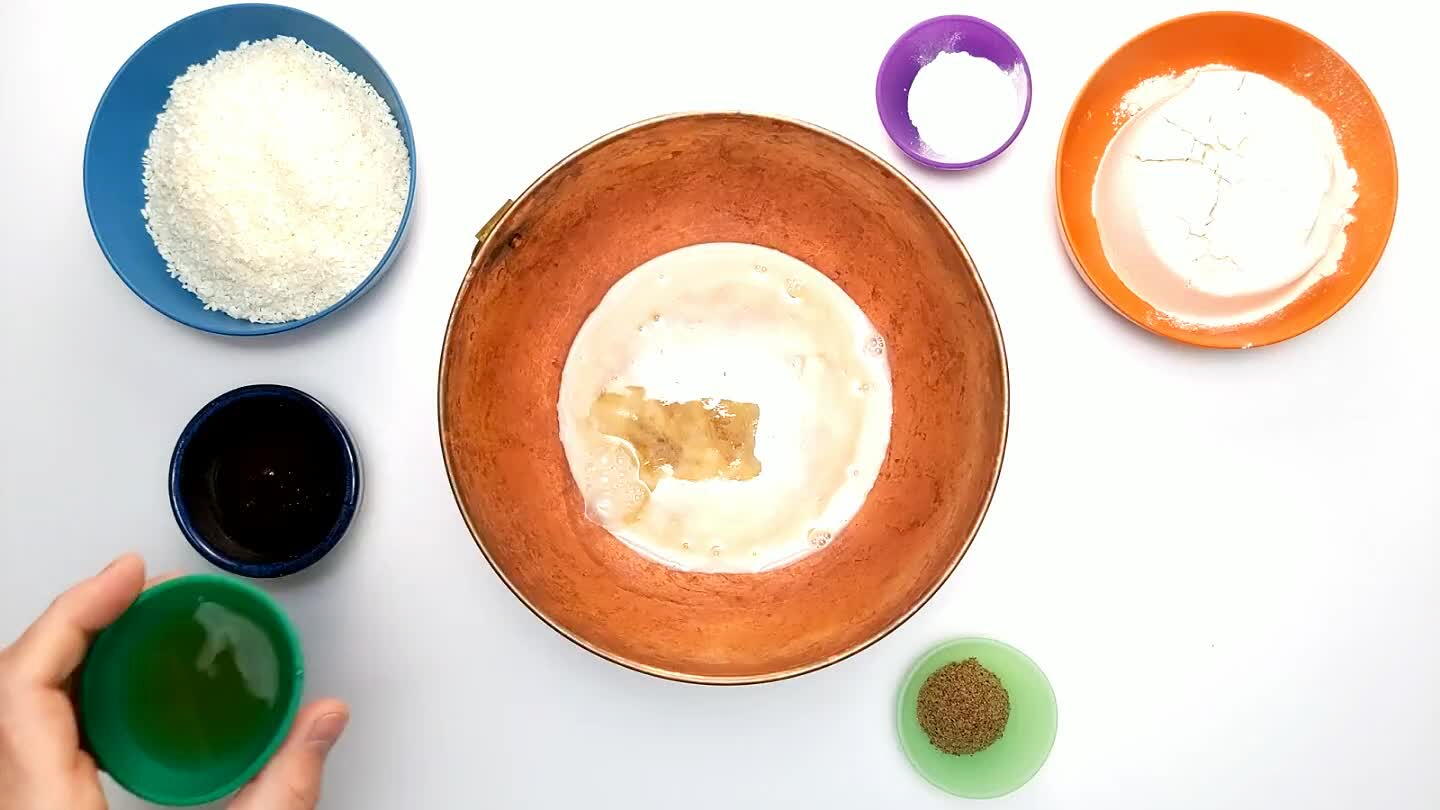 Add the vinegar.
Add the honey.
Add the ground flaxseed. This can be left out. It is a little expensive and difficult to find. But it does help make up for the missing egg in contributing some of the binding and therefore texture that would normally come from egg.
Add the baking powder.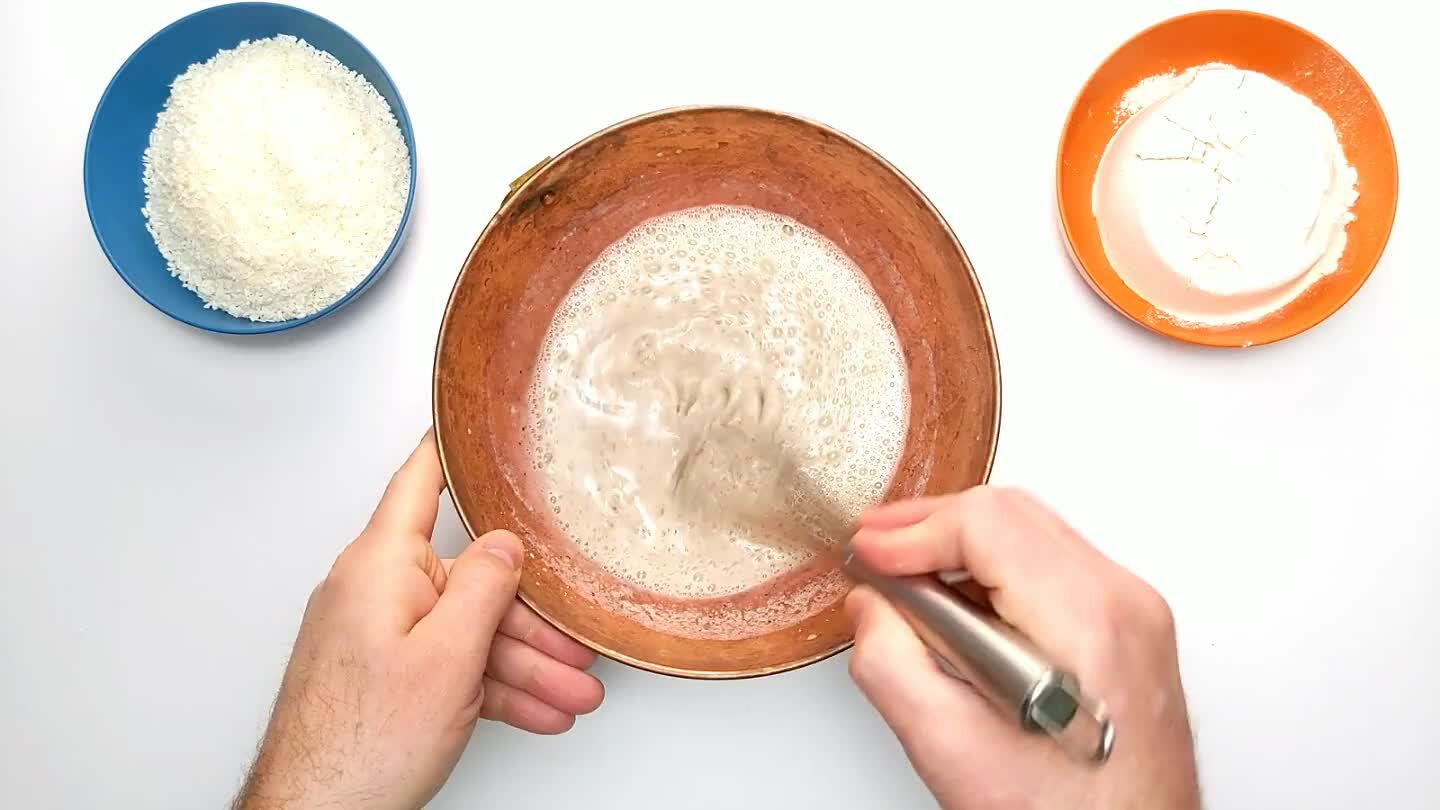 Add the shredded coconut.
Mix in the flour.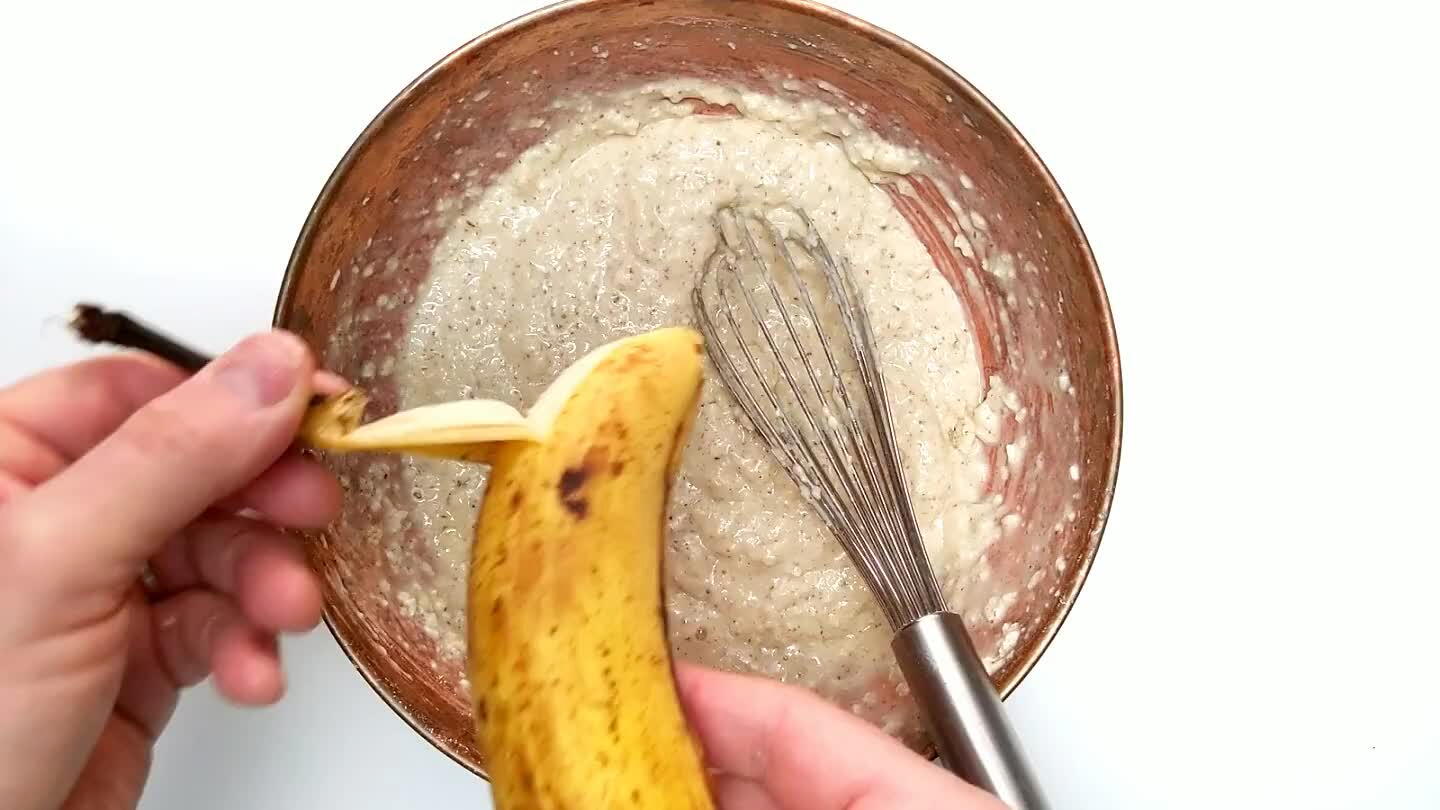 Mash the banana and stir it into the batter. An overripe banana works best here as it will be a little sweeter and mash more easily. But you can see in the video that I used a normally ripened banana and it worked great.
Fry up your flapjacks. Heat some oil in a heavy skillet over medium heat.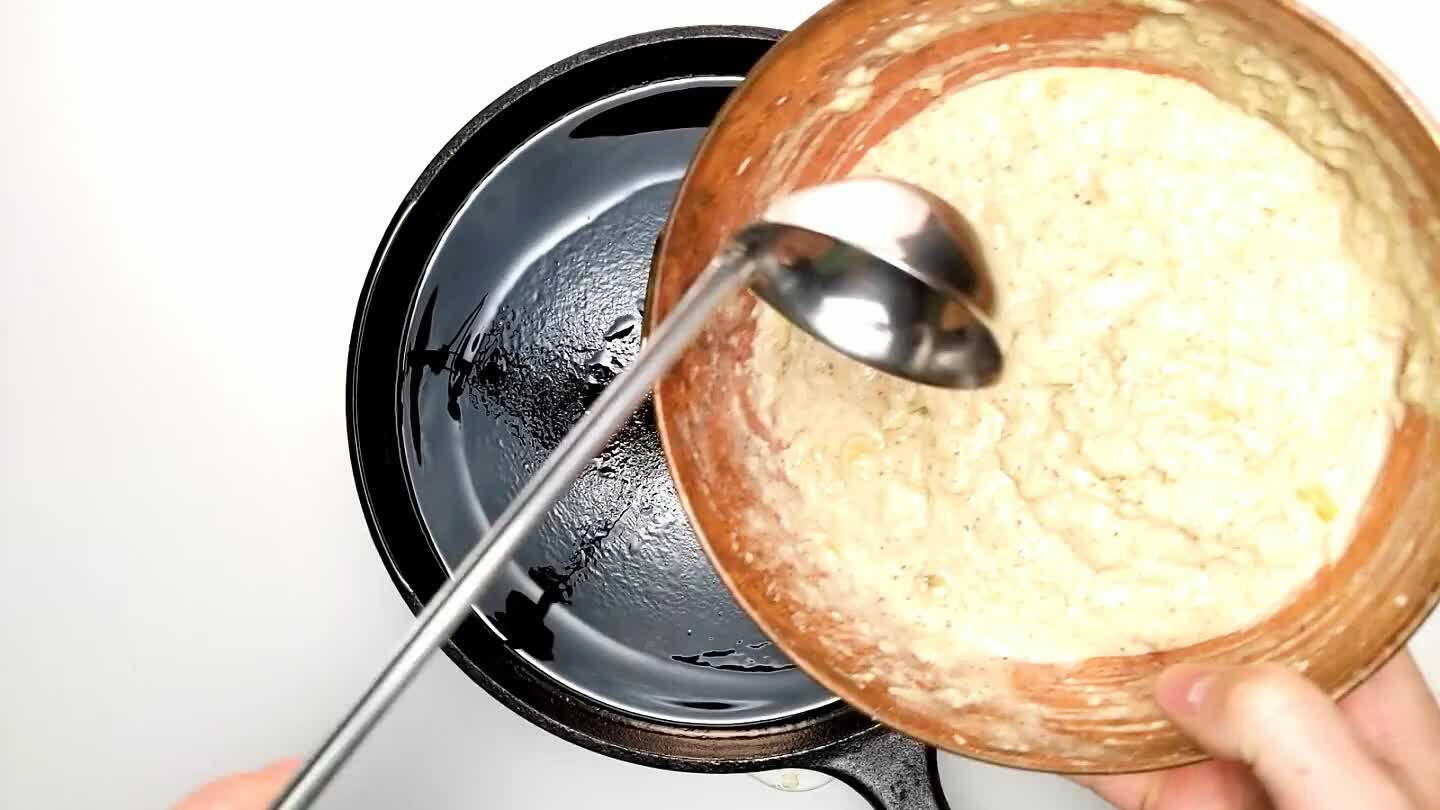 Add a dose of pancake batter and let it spread out. If you find that the batter is too thick, add a little more soy milk or some water to thin it out to your liking.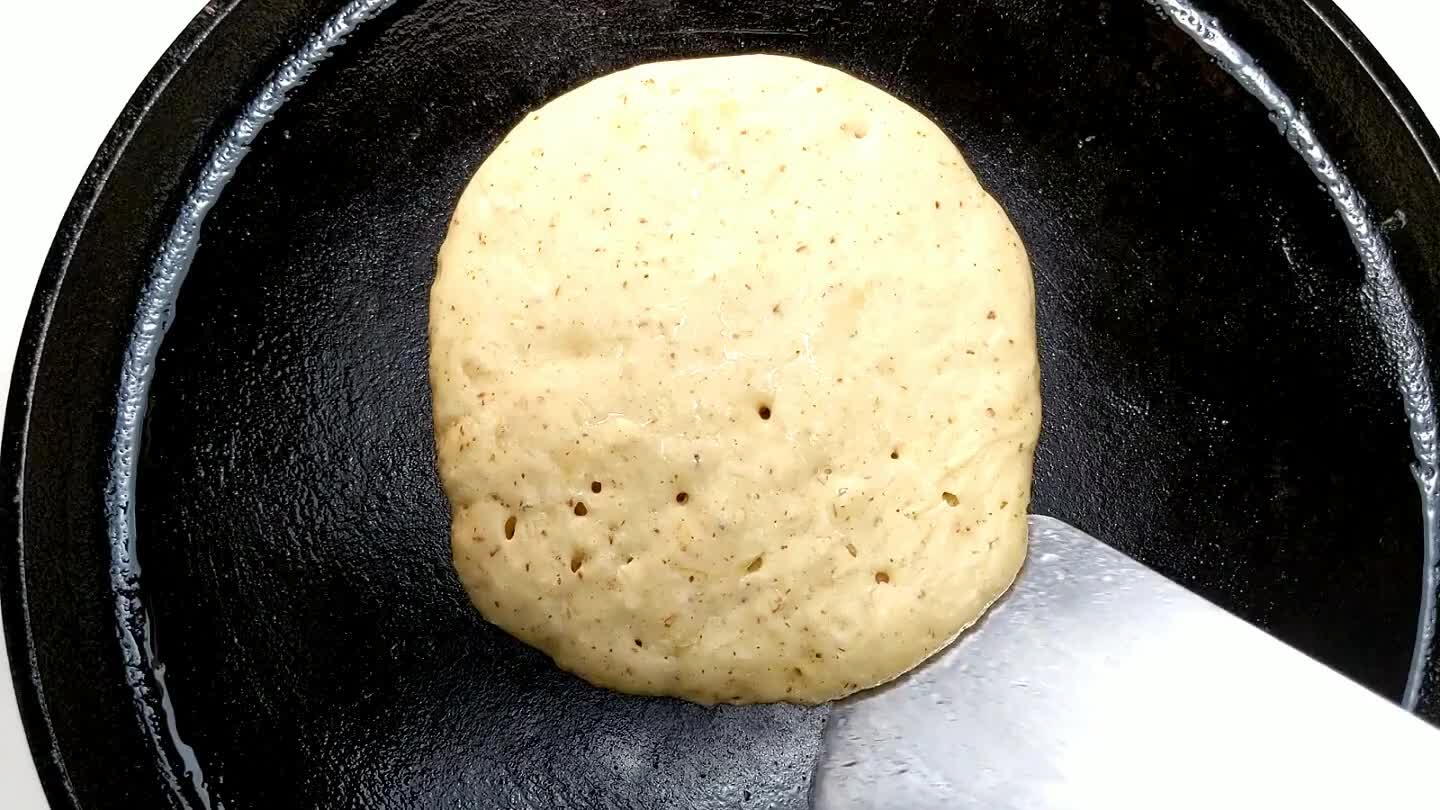 When the surface of the cooking batter begins to bubble and dry out a little, gently flip the pancake to brown the opposite side.
Serve with syrup and maybe some vegan butter if you like.