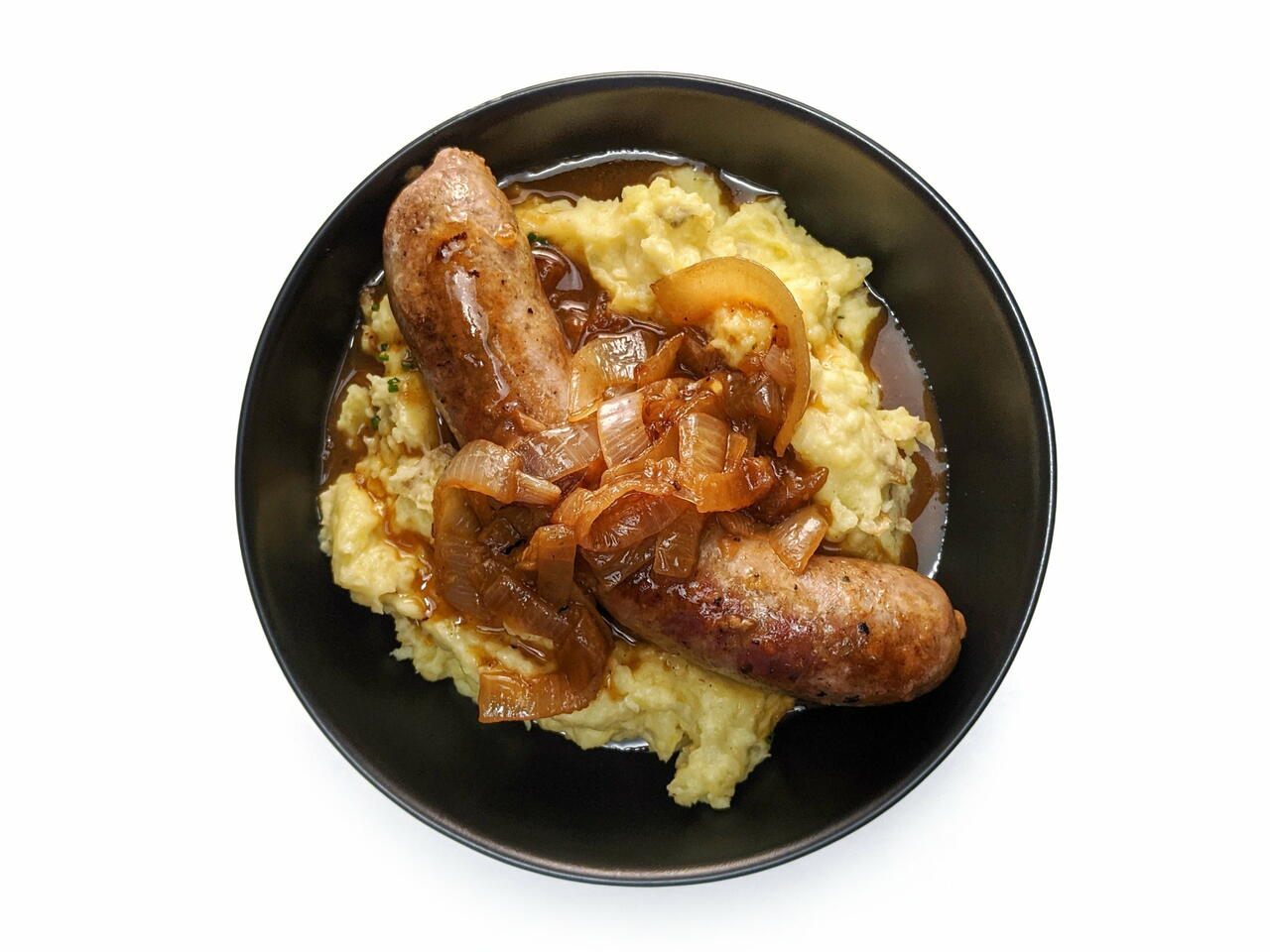 6 portions
25m
A nonsense-free take on the British classic. And why not hunker down with a bowl of mashed potatoes and a juicy pork link in onion gravy? Comfort food for sure.
What you will need
MASH
2 lb Yellow Potatoes
1/4 cup Unsalted Butter
1 cup Cream
Salt
Black Pepper
GRAVY
1 Yellow Onion
2 cloves Garlic
1 1/2 lb Pork Sausages
2 Tbsp Beef Bouillon
1 tsp Corn Starch
2 Tbsp Unsalted Butter
2 cups Water
(Nutritional facts 218 calories, 15.04 g fat, 15.7 g carbohydrates, 5.55 g protein, 25 mg cholesterol, 804 mg sodium)
How to cook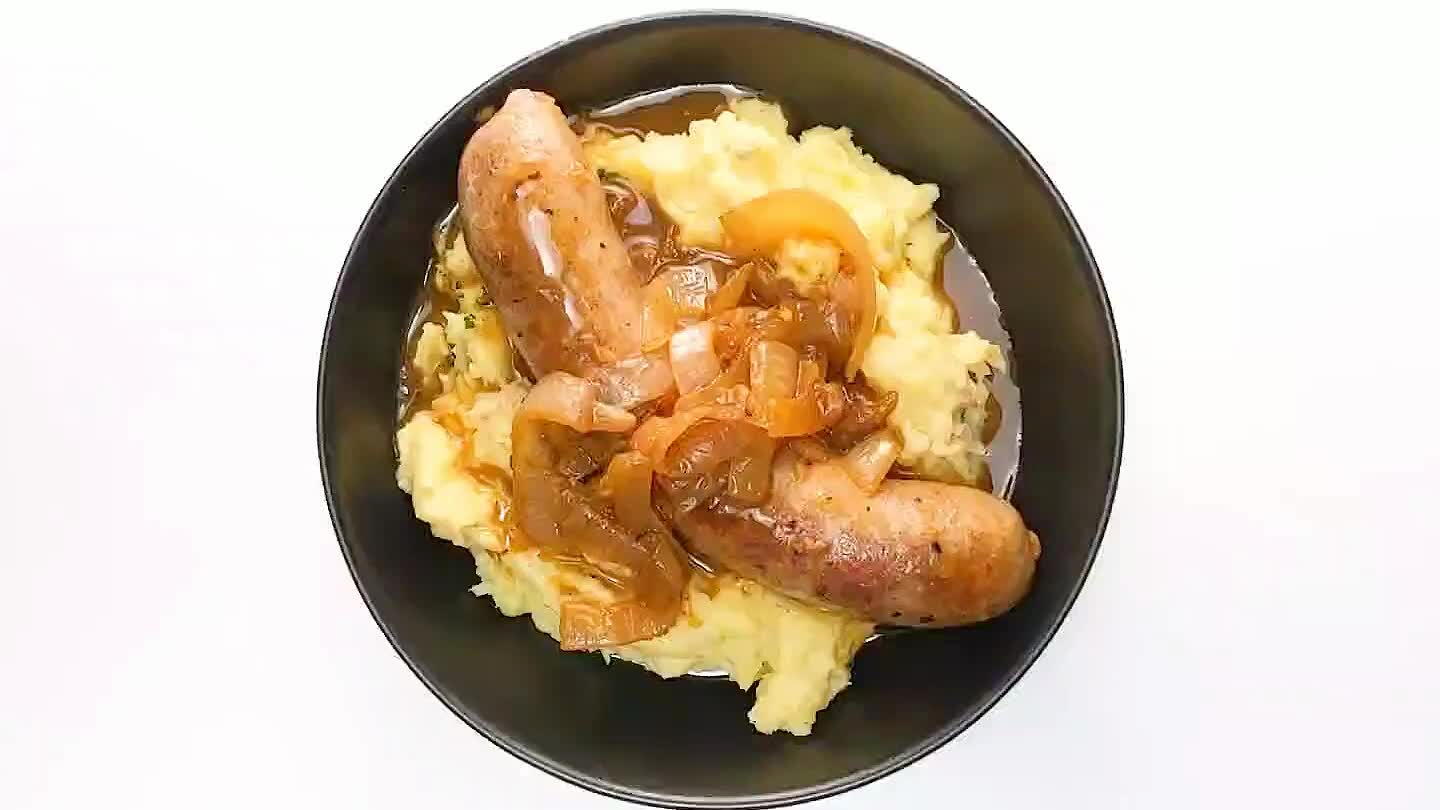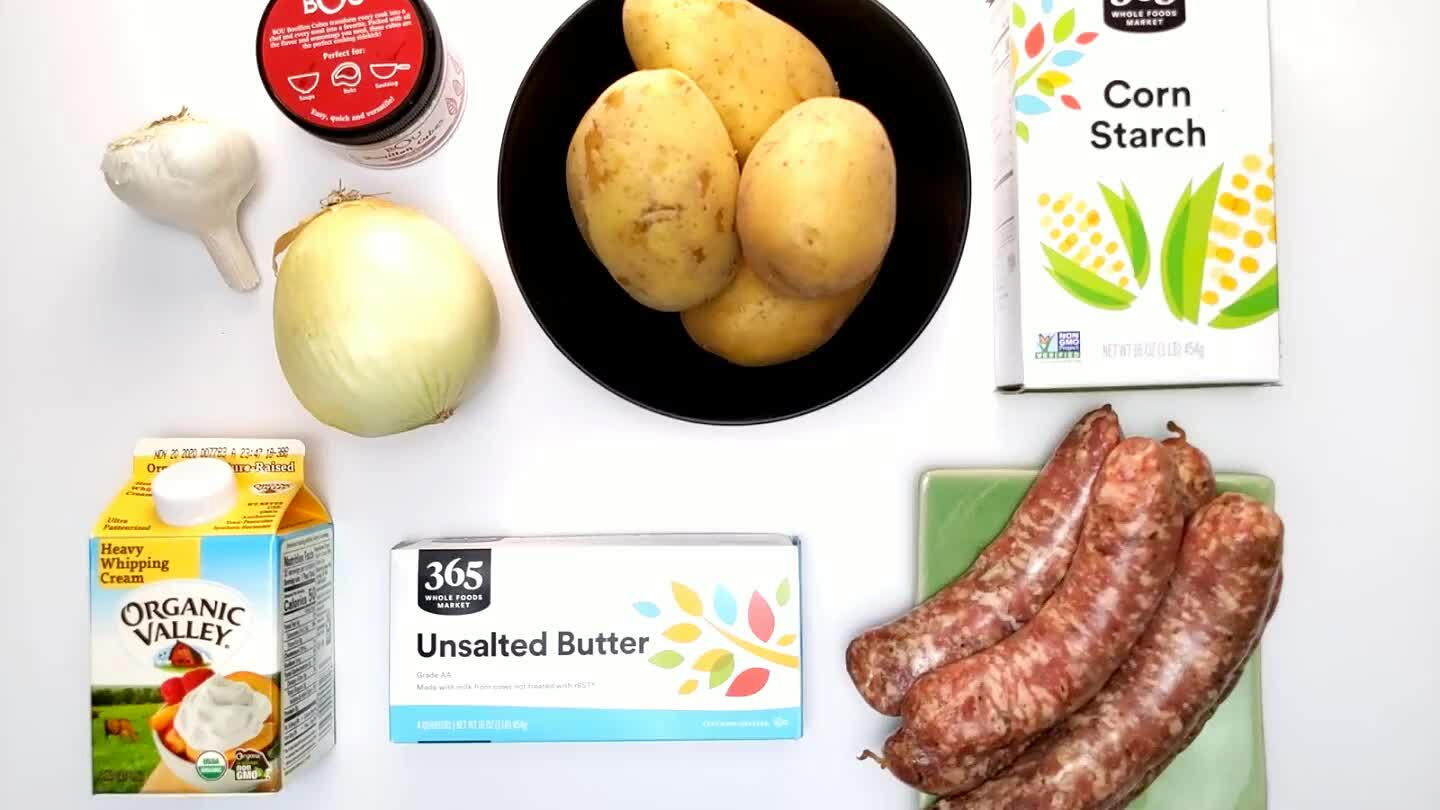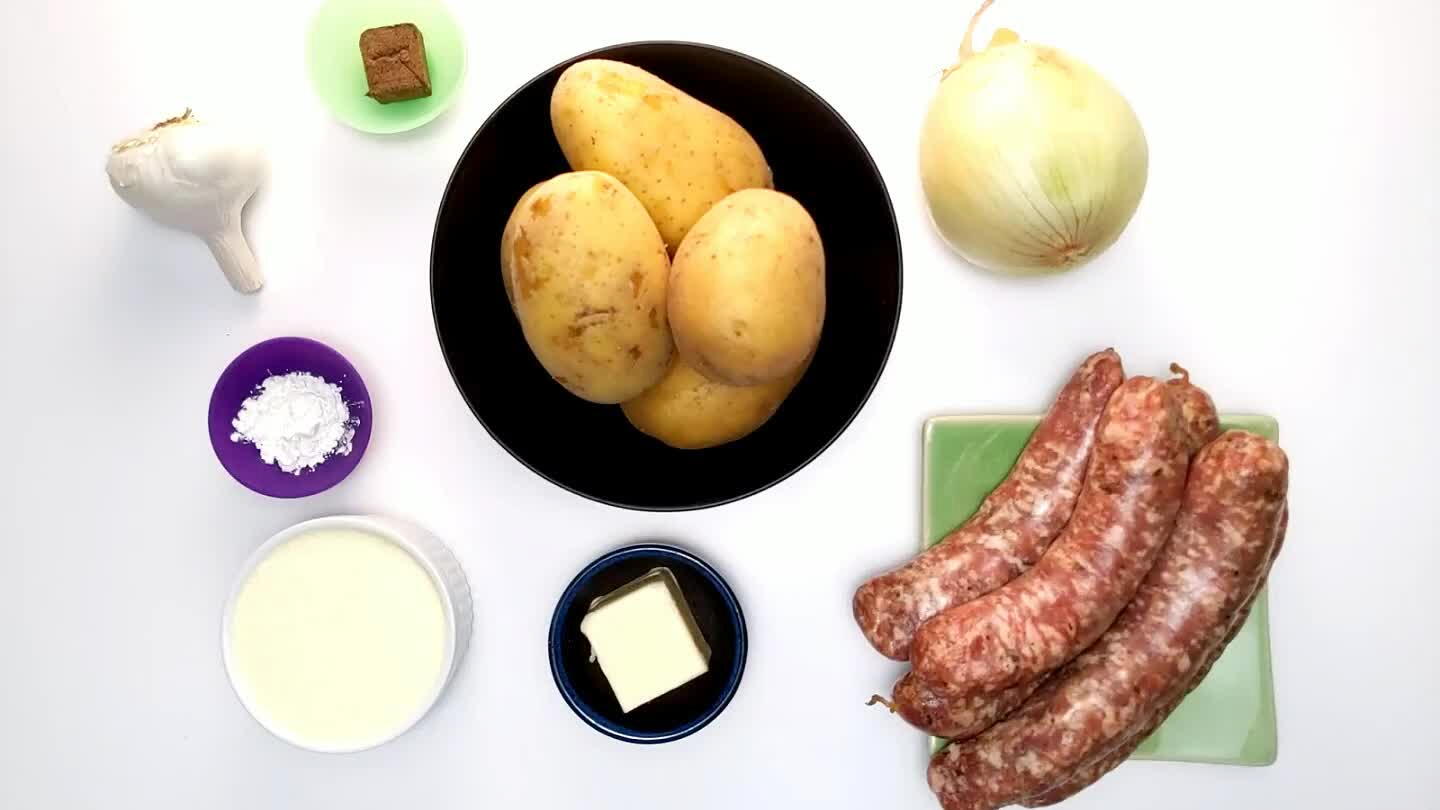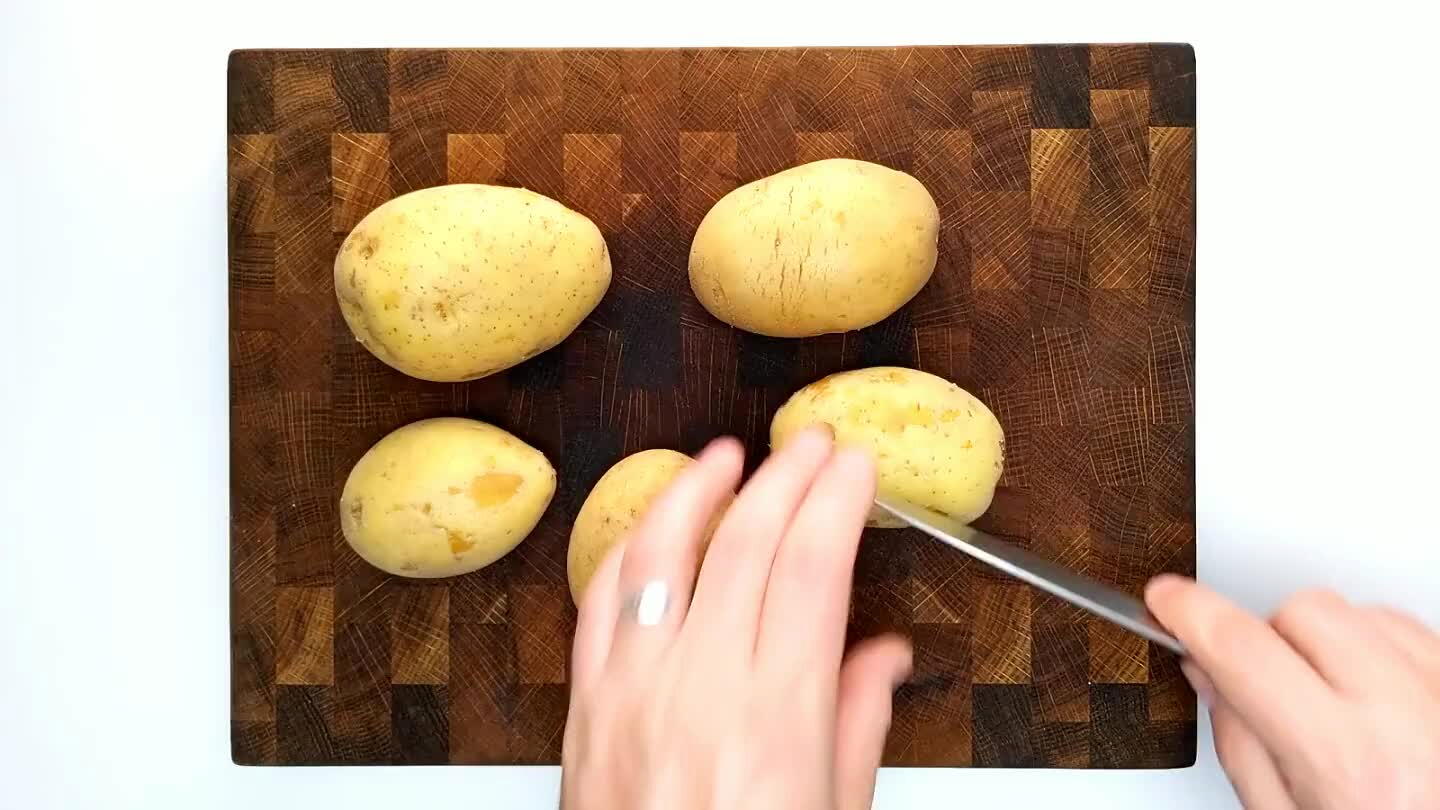 Slice the potatoes so that they'll cook faster. The thinner the slice, the faster they'll cook through.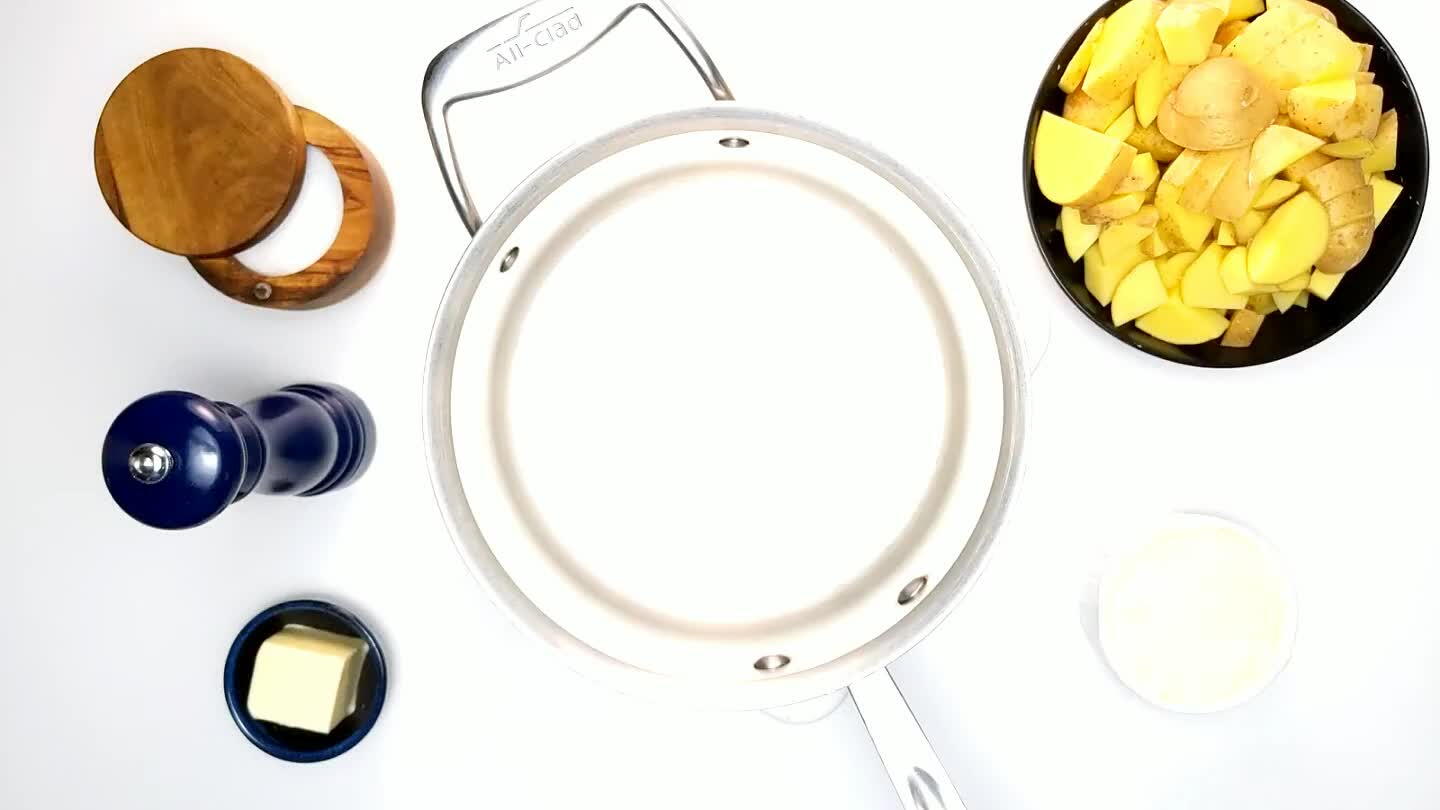 Place the potatoes in a saucepan.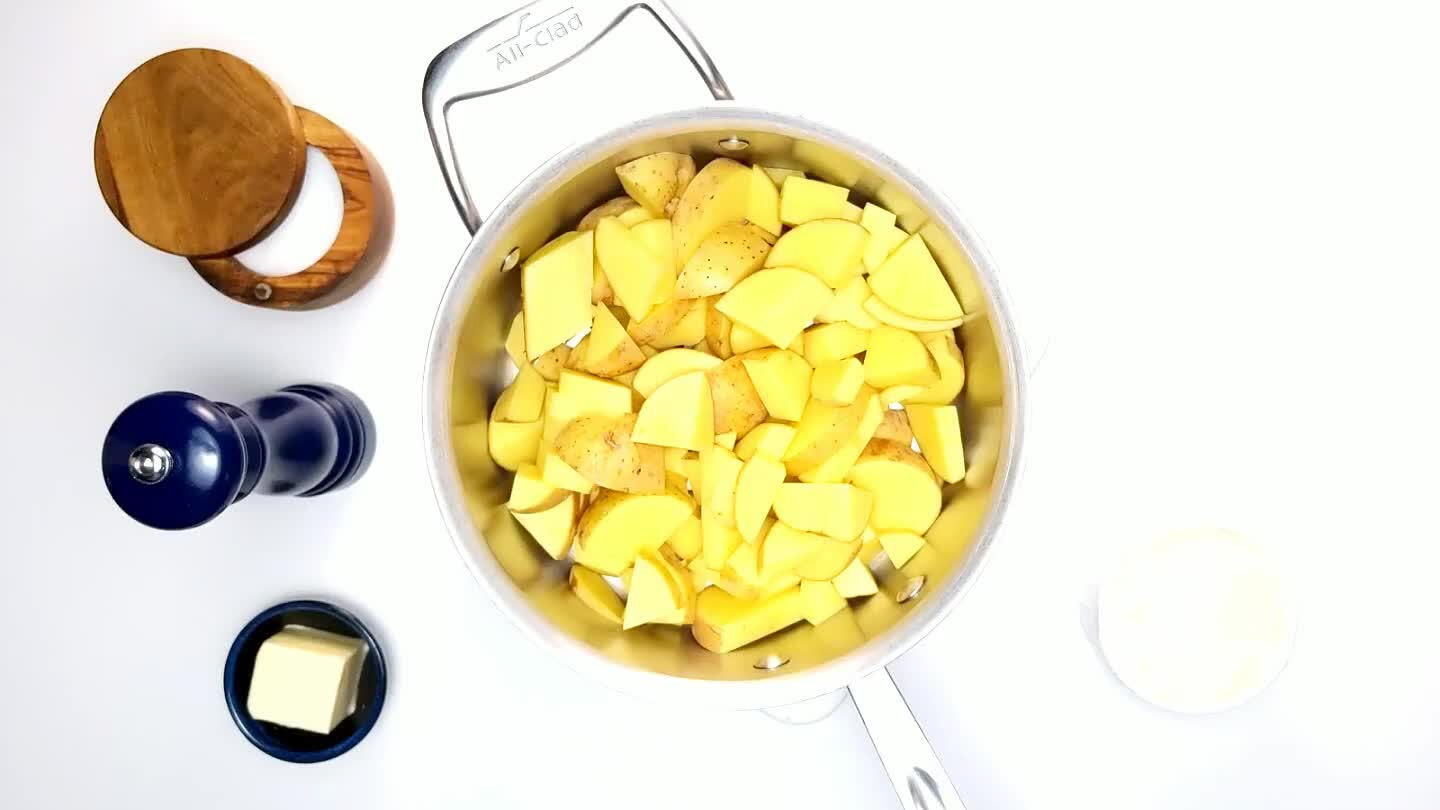 Add enough water to submerge the potatoes and place over medium heat.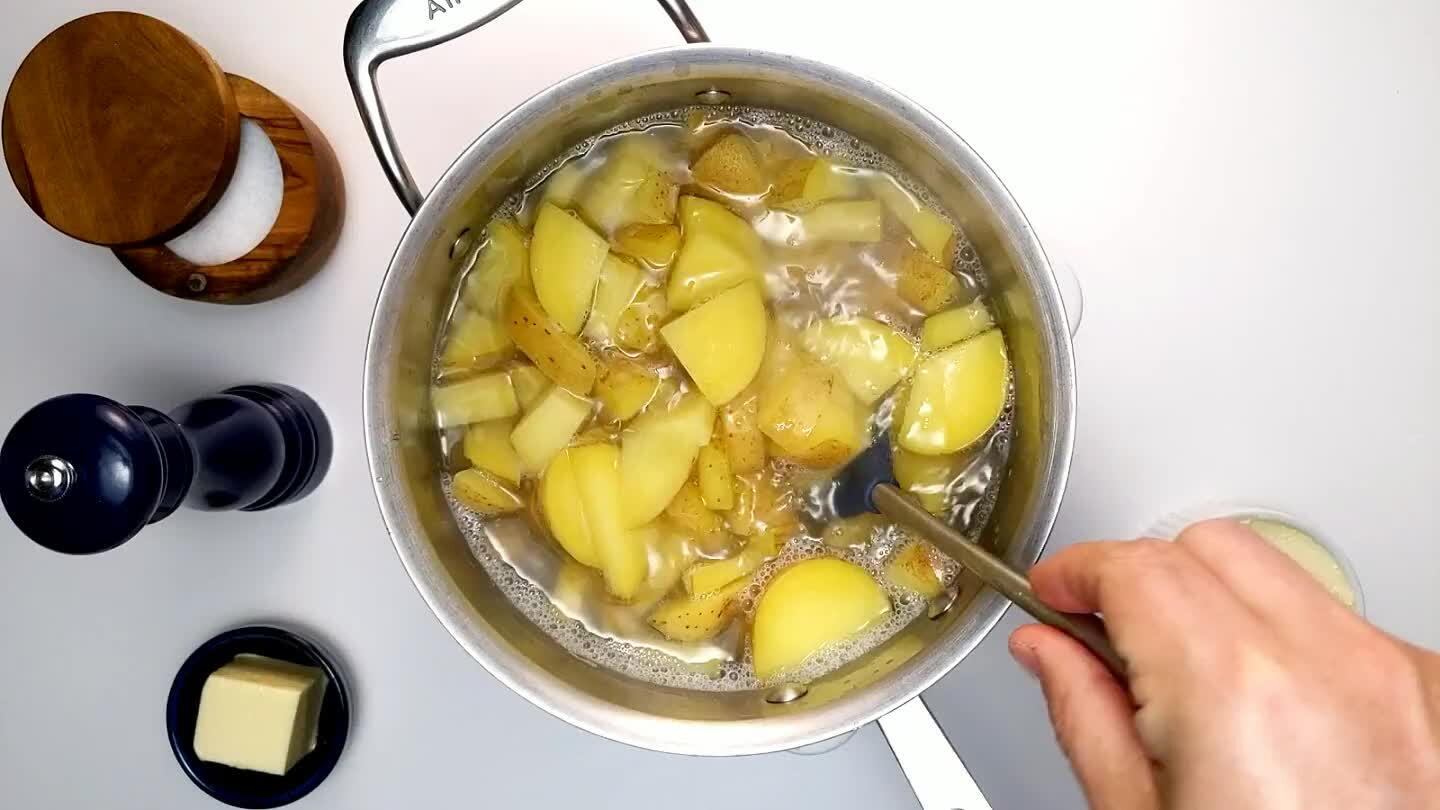 Simmer until the thickest of the potato slices is easily pierced through with very little resistance. Then, strain off most of the water.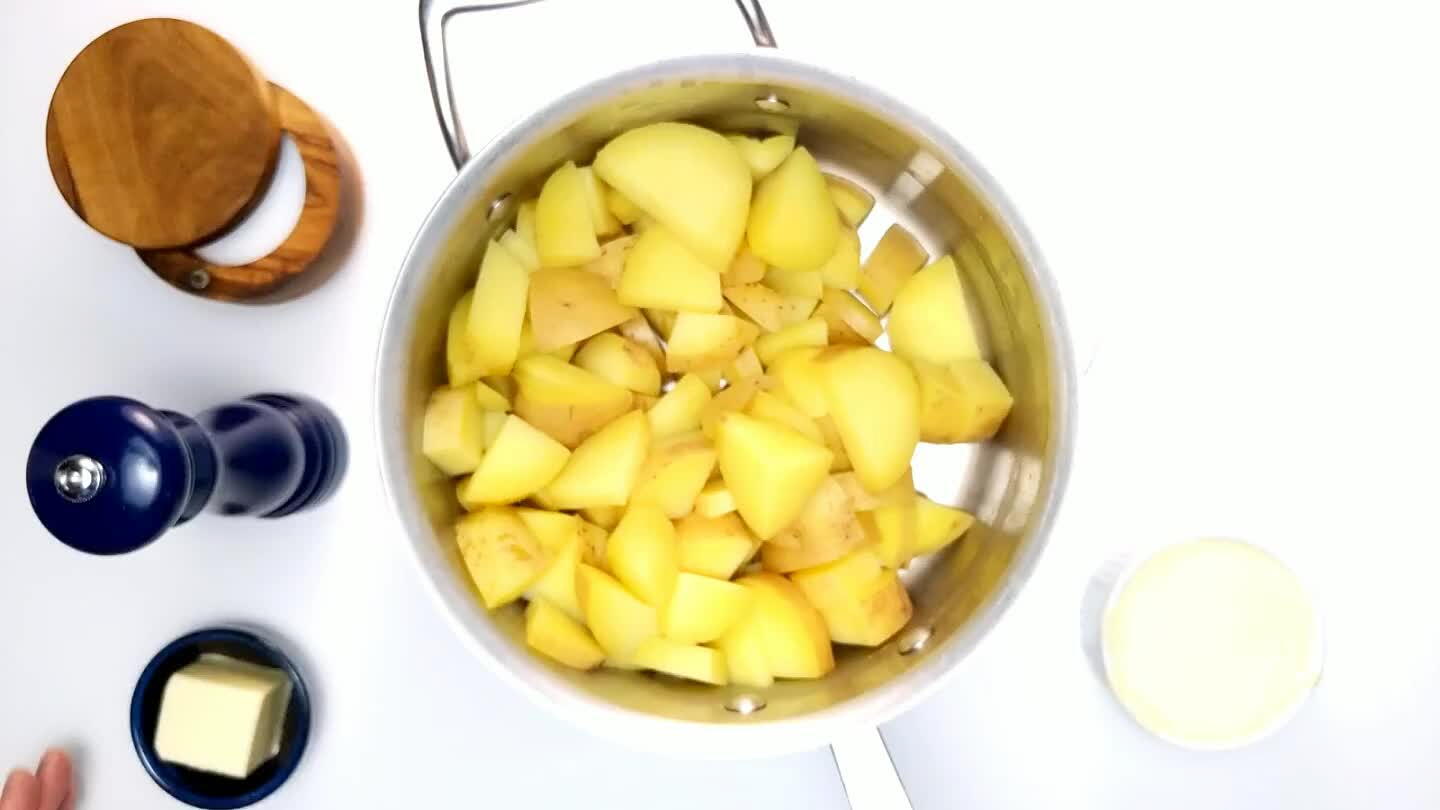 Add the butter. Reduce heat to low.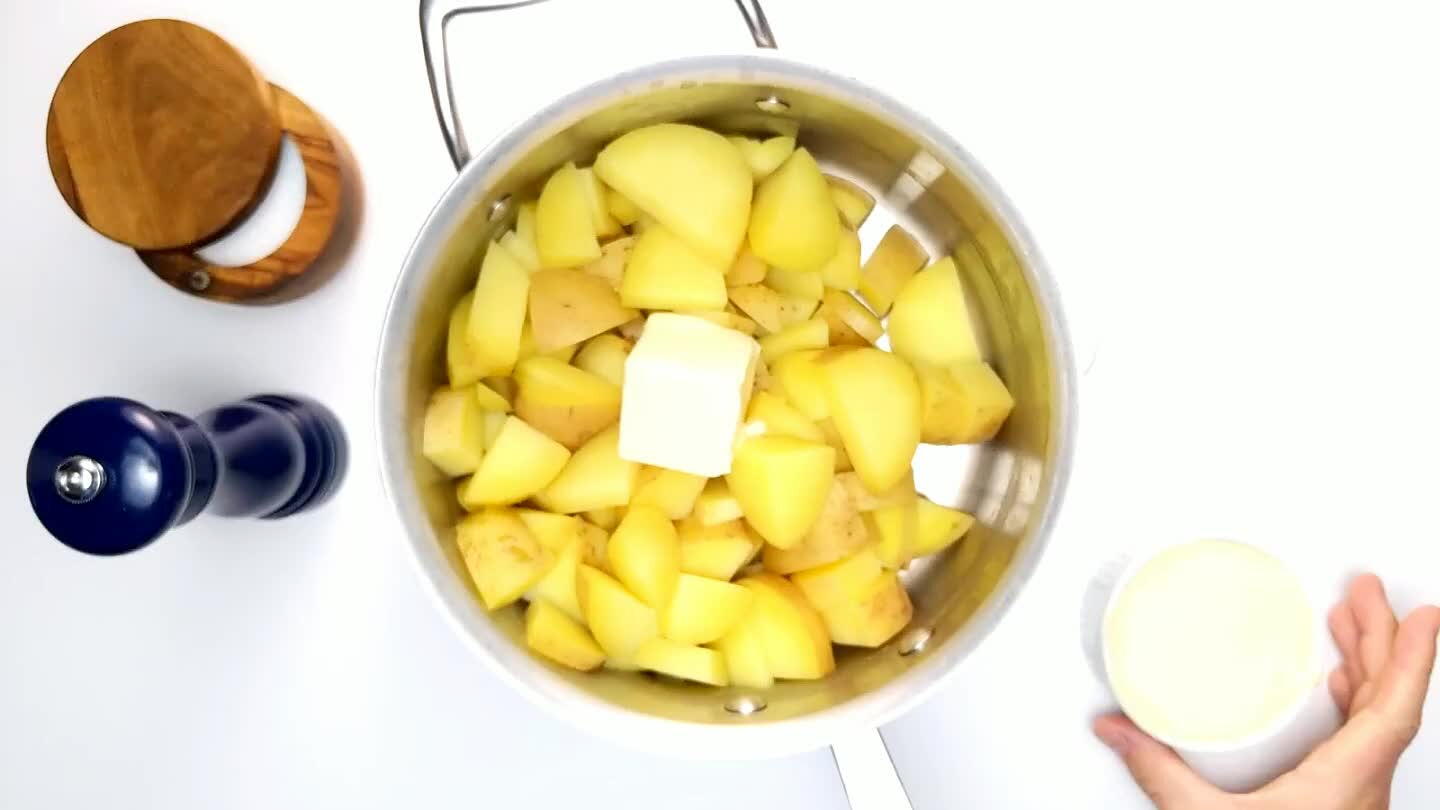 Pour in the cream.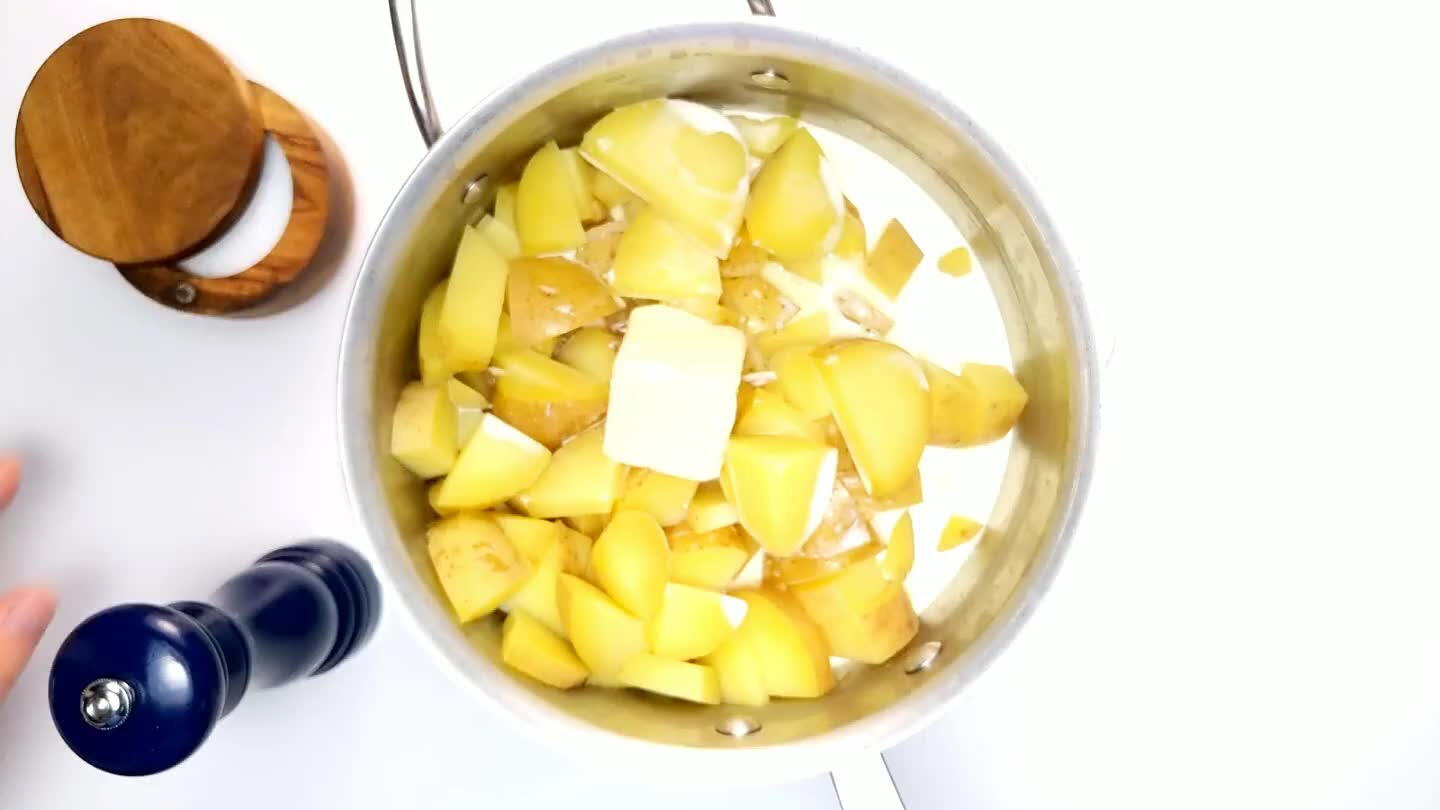 Add a little salt and a few turns of black pepper. You can come back to fine-tune seasoning after you're done mashing.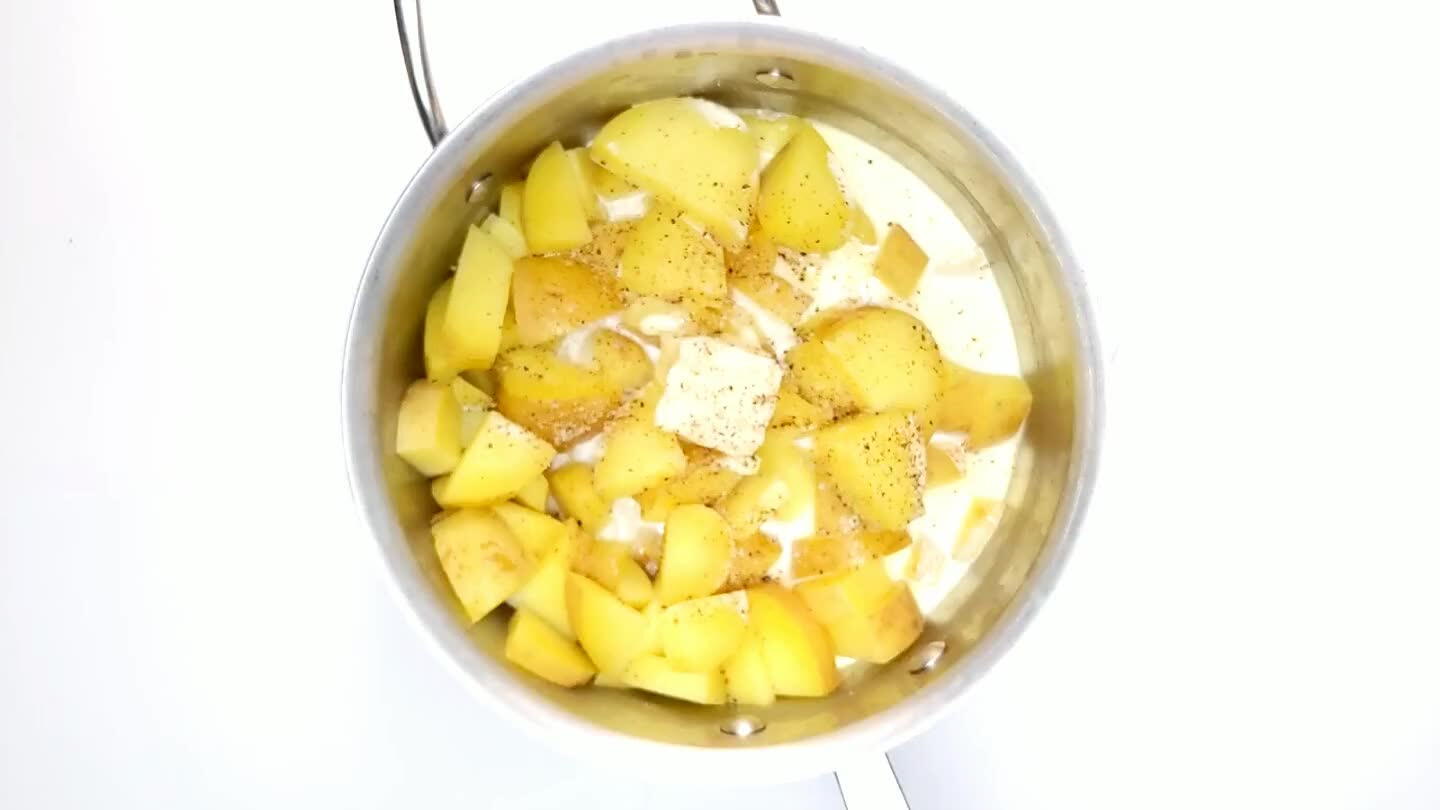 Get to mashing. Feel free to add a little extra cream or water if they're too thick. Add a little more salt and pepper as needed.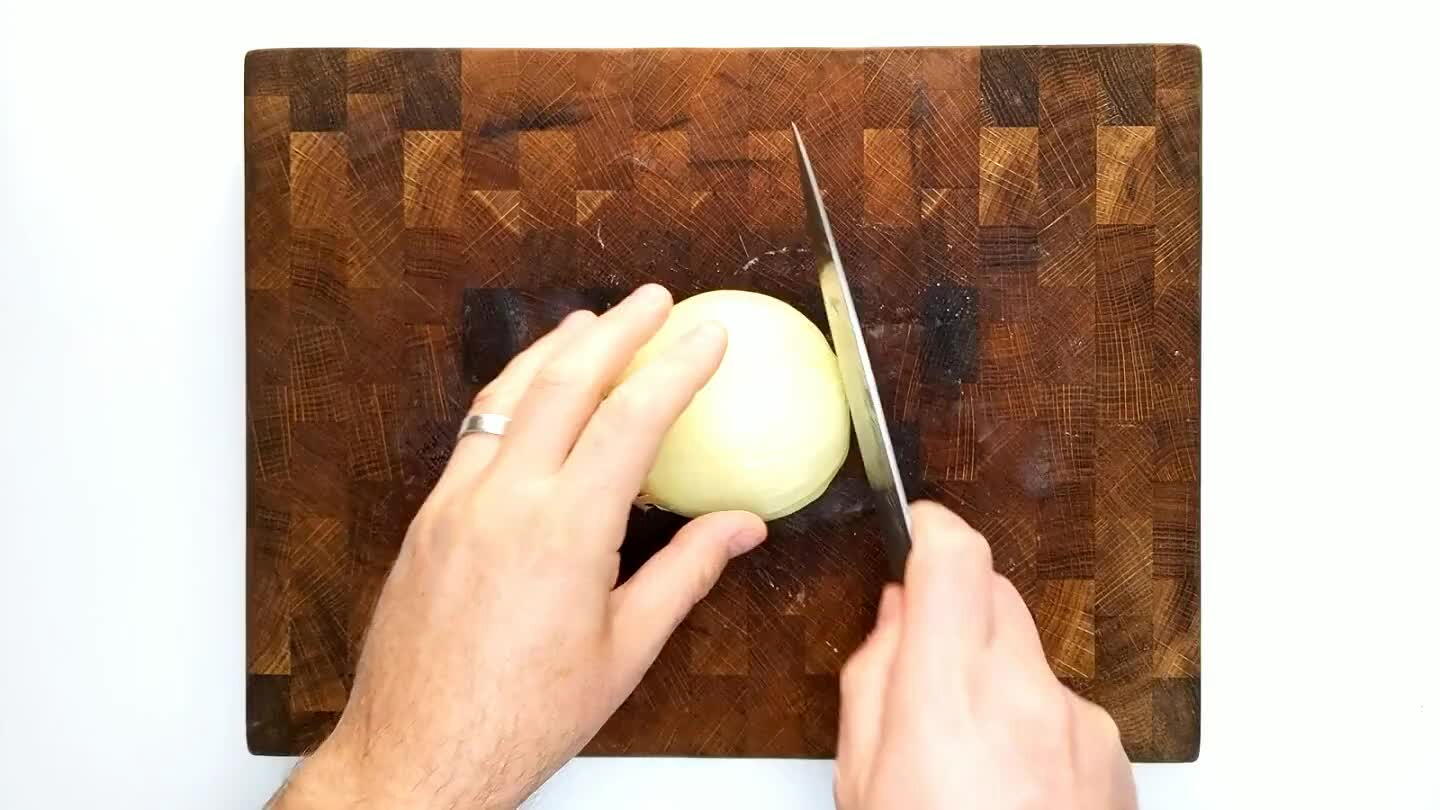 Halve onion through the root axis and remove the peel. Slice parallel to the root tip to yield 1/4" arches of onion.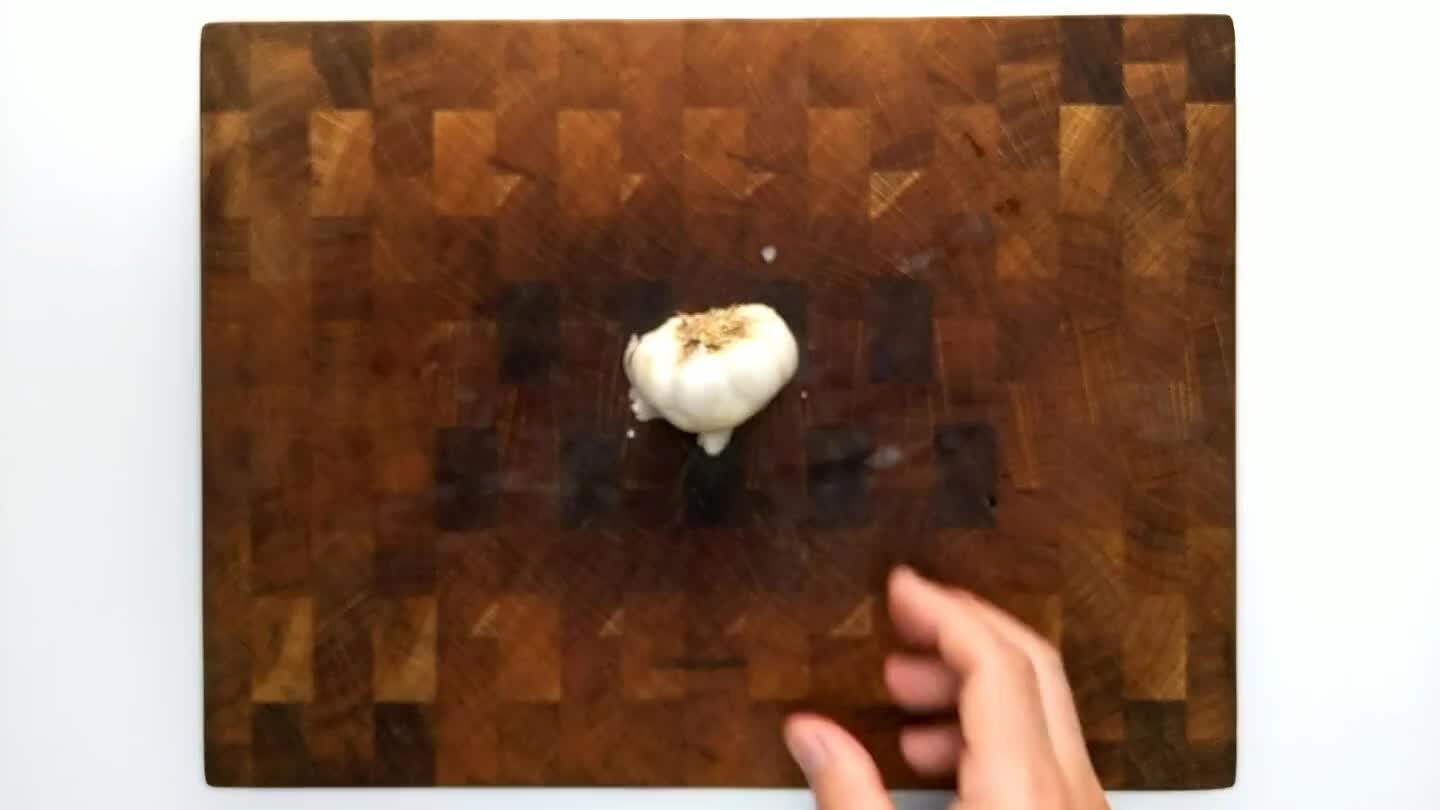 Peel garlic cloves and chop or grate to a fine paste.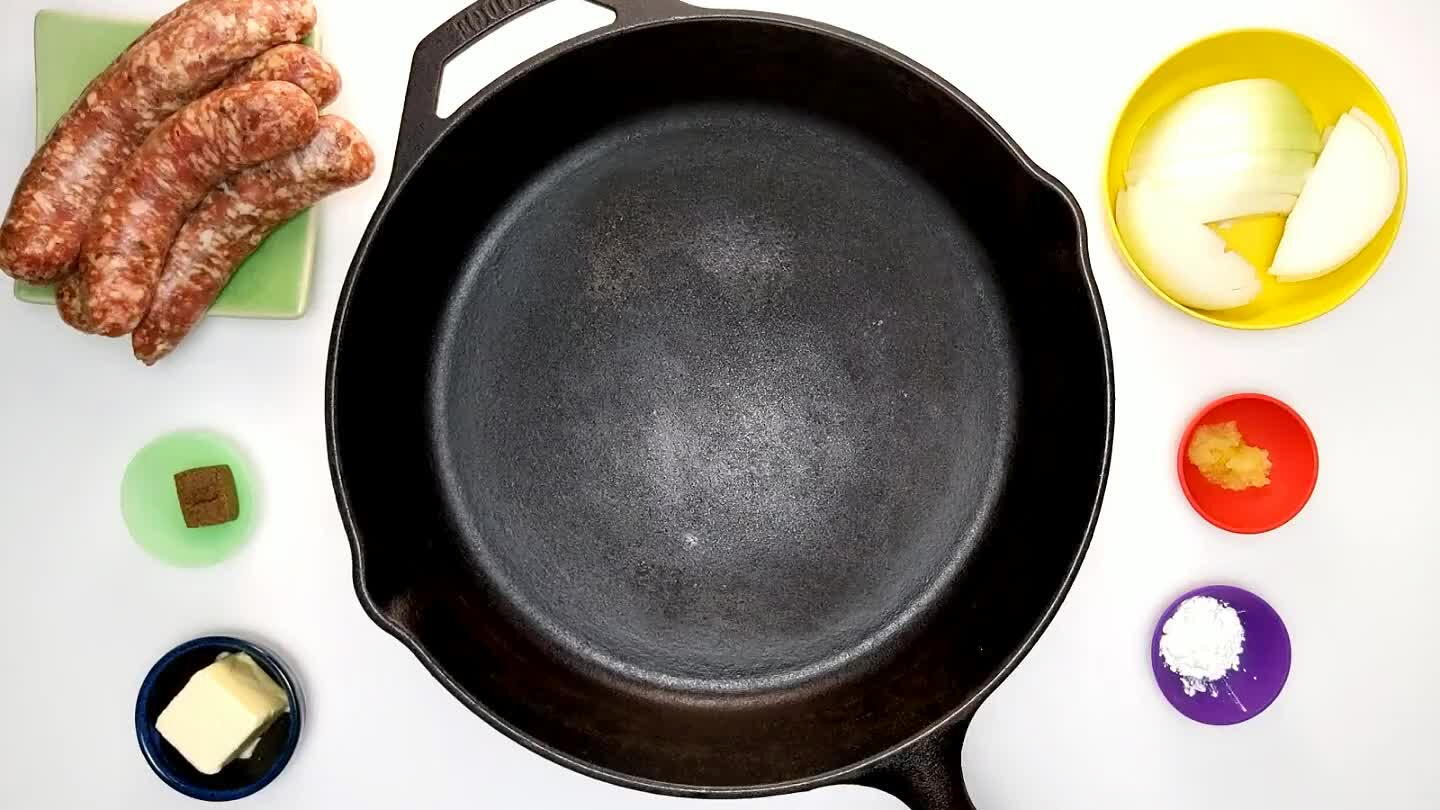 Heat some oil in a heavy skillet over medium heat.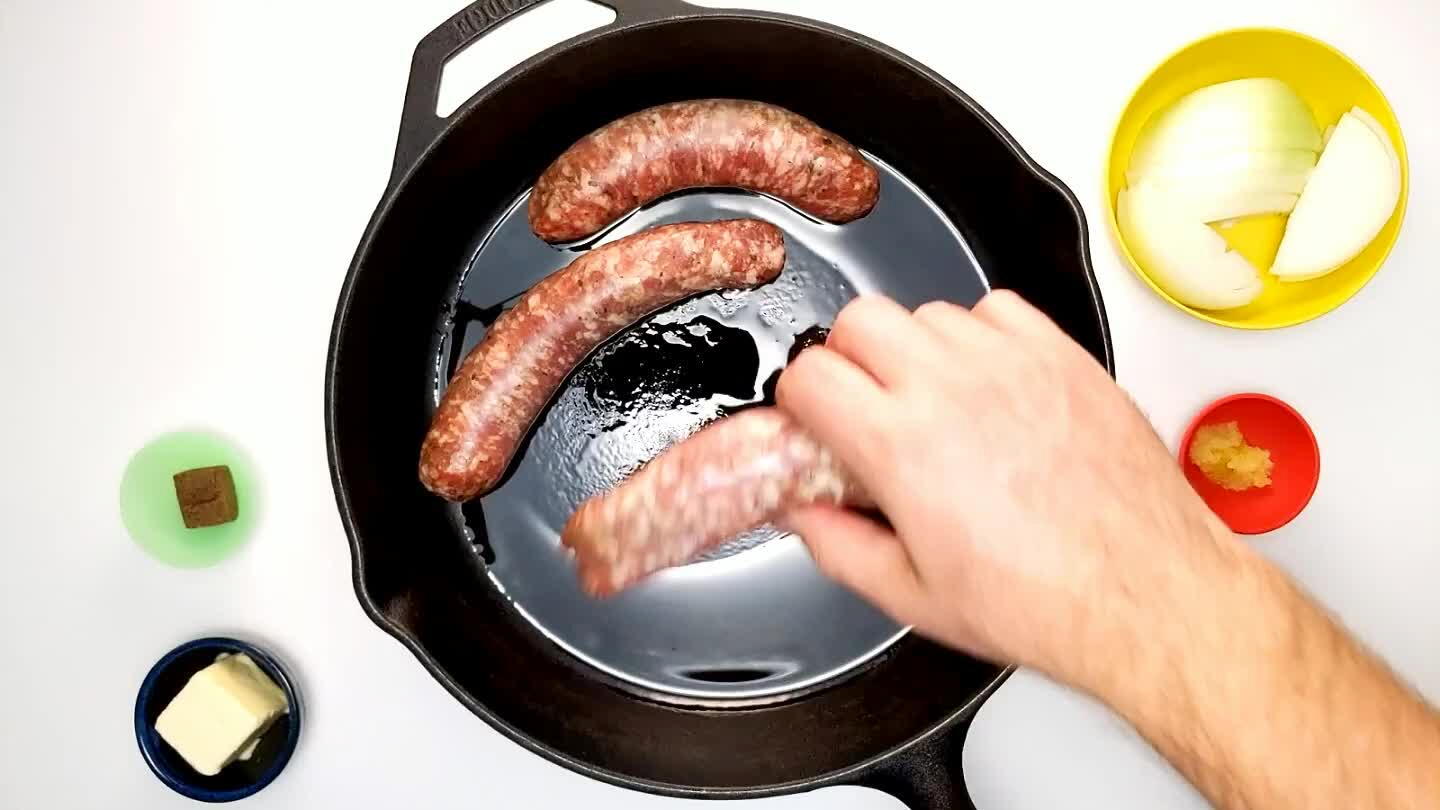 Place the sausages in the hot pan and cook until browned nicely on two sides.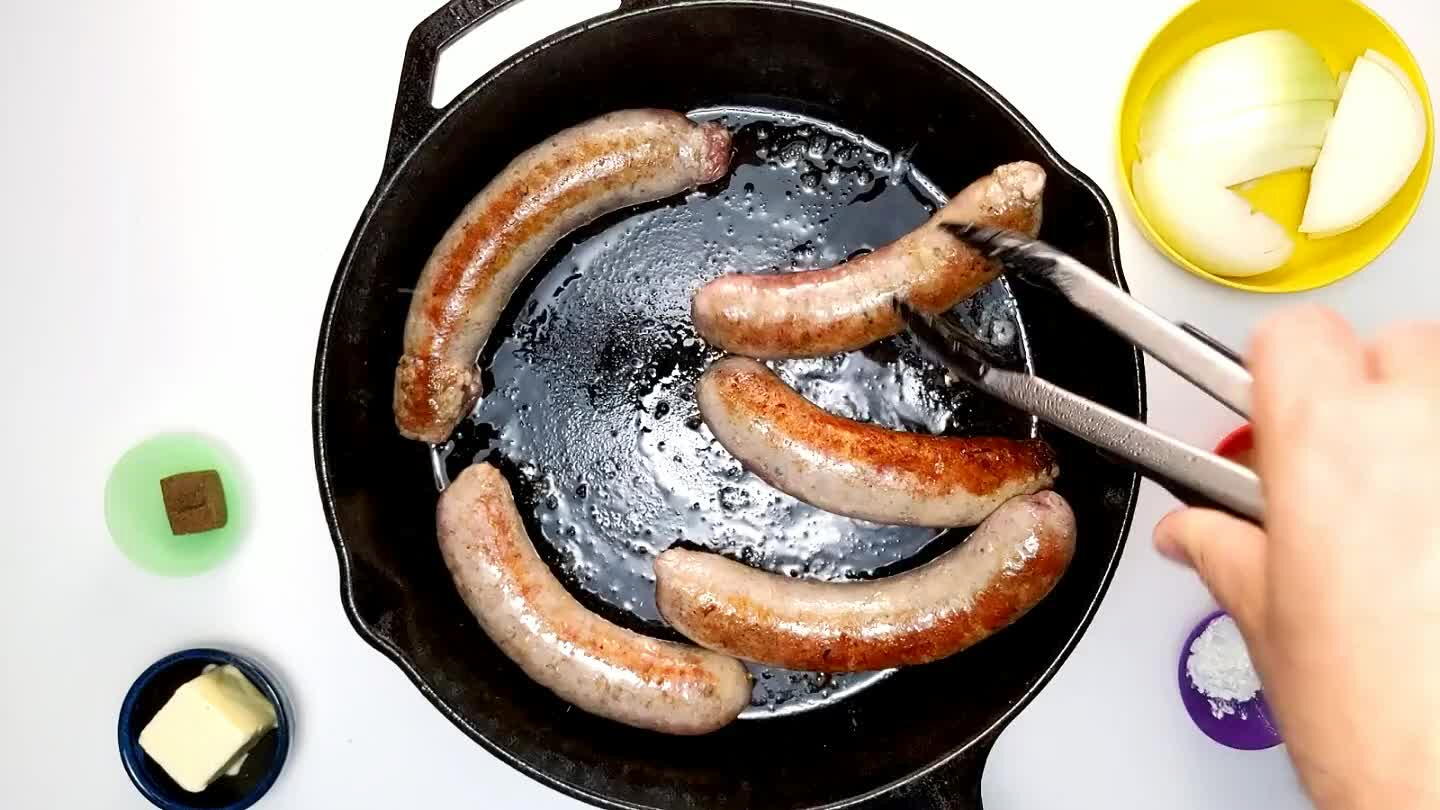 Once the sausages have taken on a little color, you can get the gravy started. Move the sausages to the edge of the pan and melt the butter in the center.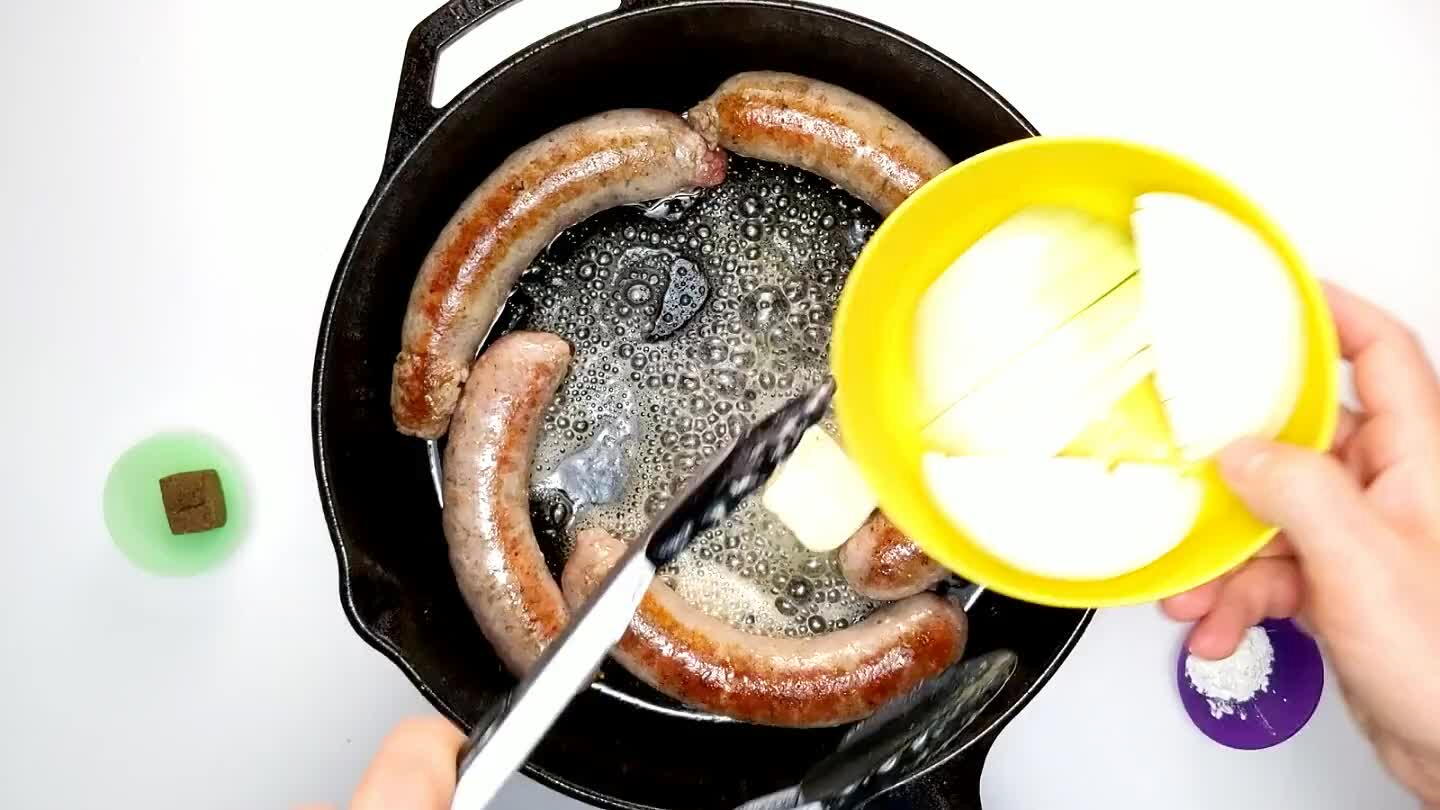 Add the sliced onion and cook, stirring often, until the onions are tender and beginning to darken and caramelize.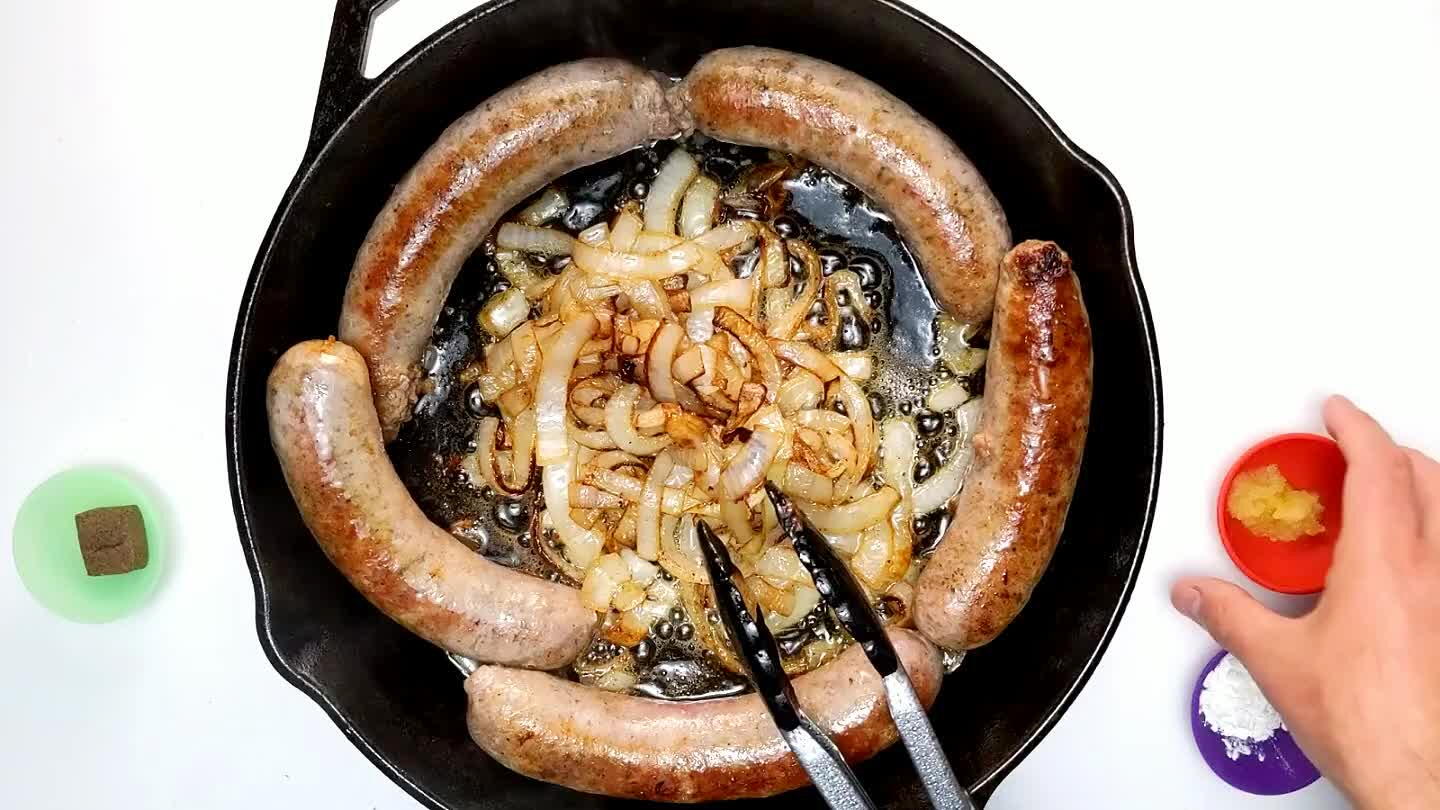 Add the crushed garlic. Stir it in and let it toast for a moment.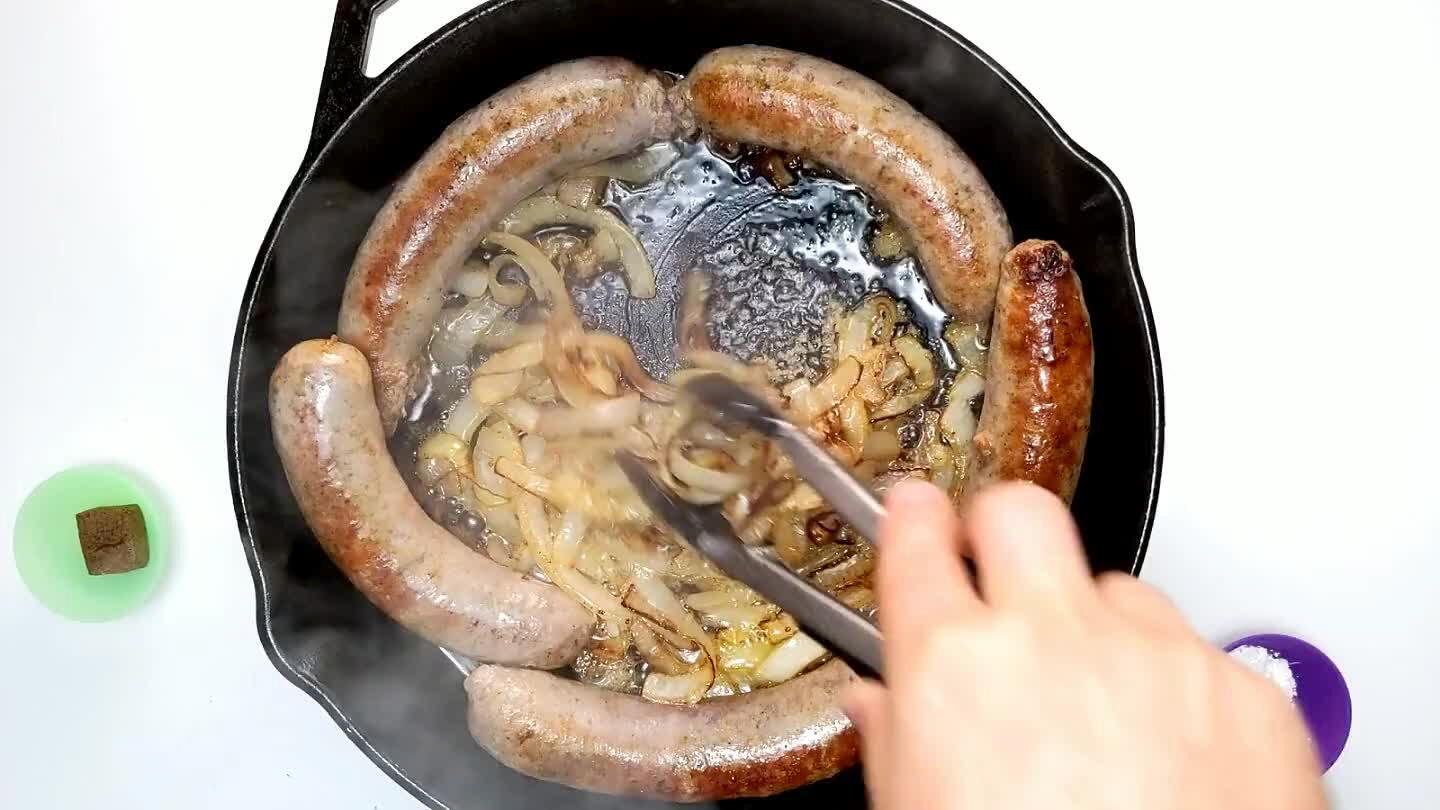 Add the bouillon.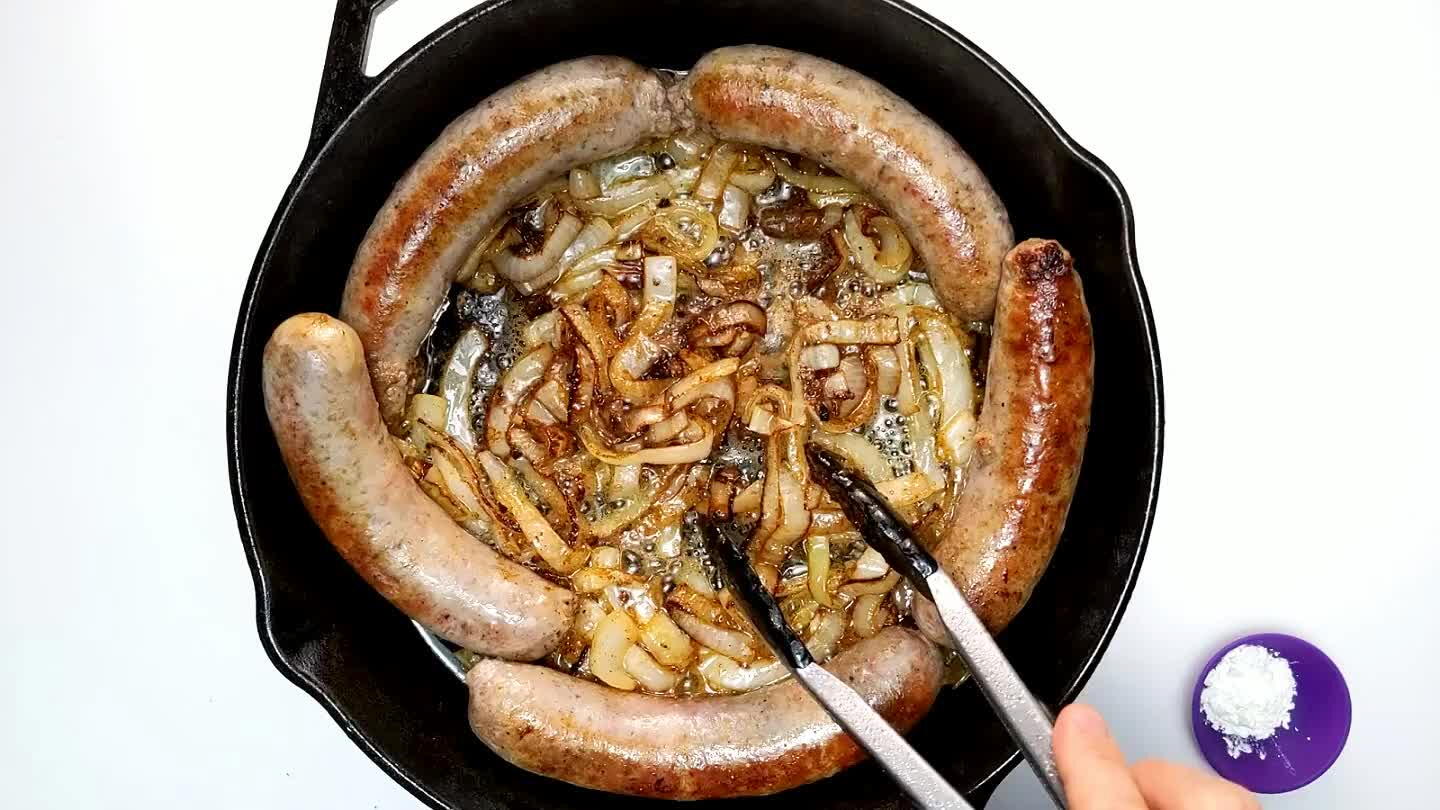 Stir in the water.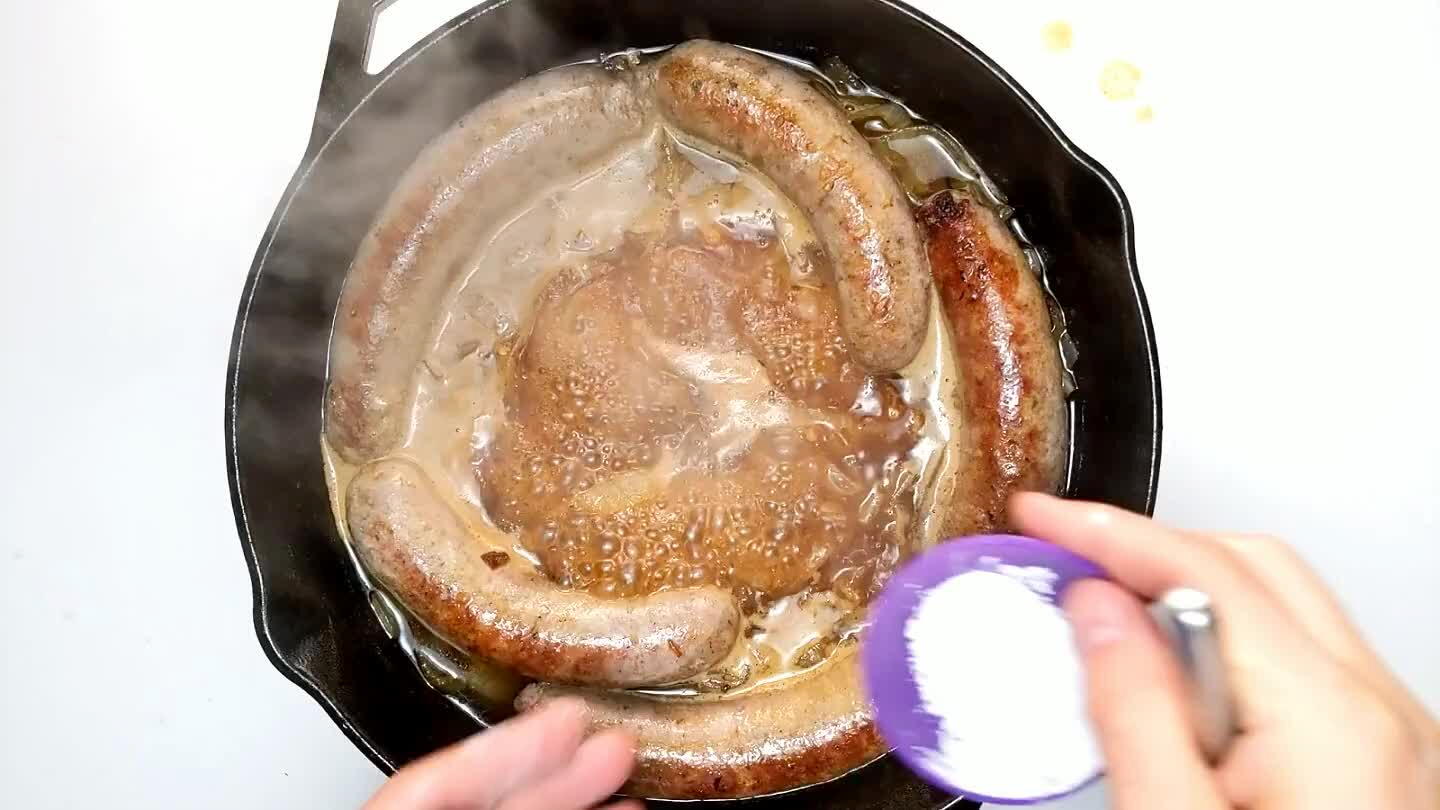 Take the cornstarch and add a little bit of liquid. Stir it up to form a slurry, then stir this into the gravy. If you add the cornstarch directly, it will clump. Reduce heat and simmer gently until sausages are cooked through. Cook time will vary greatly with the size and variety of the sausage.