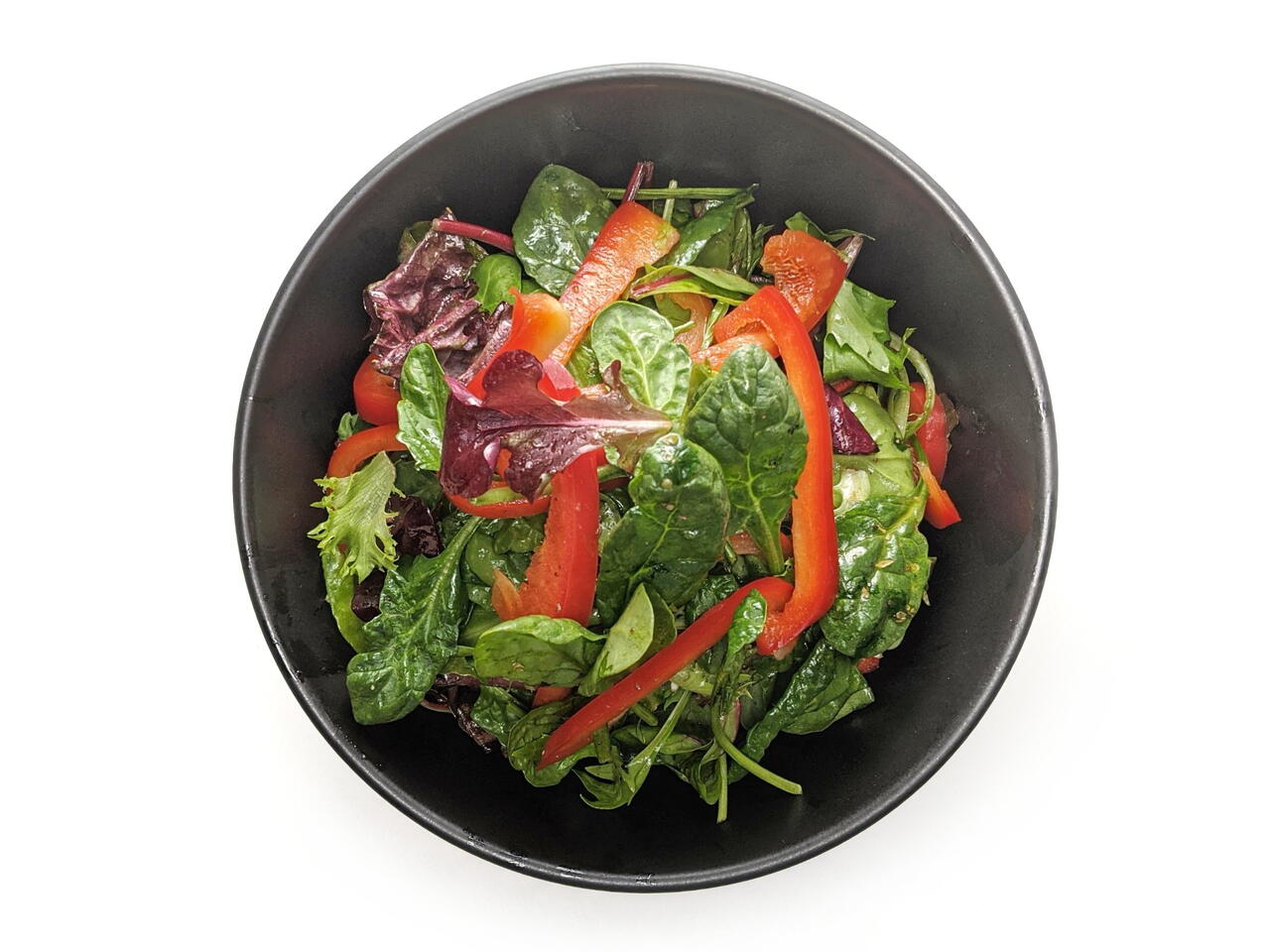 4 portions
5m
A simple salad makes a great contribution to any meal. If you're not confident in your salad game, this is a great recipe to show you the basics and help you expand from there.
What you will need
1 Red Bell Pepper
1 Tbsp Red Wine Vinegar
1 tsp Dried Oregano
3 Tbsp Olive Oil
8 oz. Mixed Greens
4 oz. Feta, optional
4 oz. Pitted Kalamata Olives, optional
(Nutritional facts 276 calories, 25.66 g fat, 6.27 g carbohydrates, 5.05 g protein, 33 mg cholesterol, 578 mg sodium)
How to cook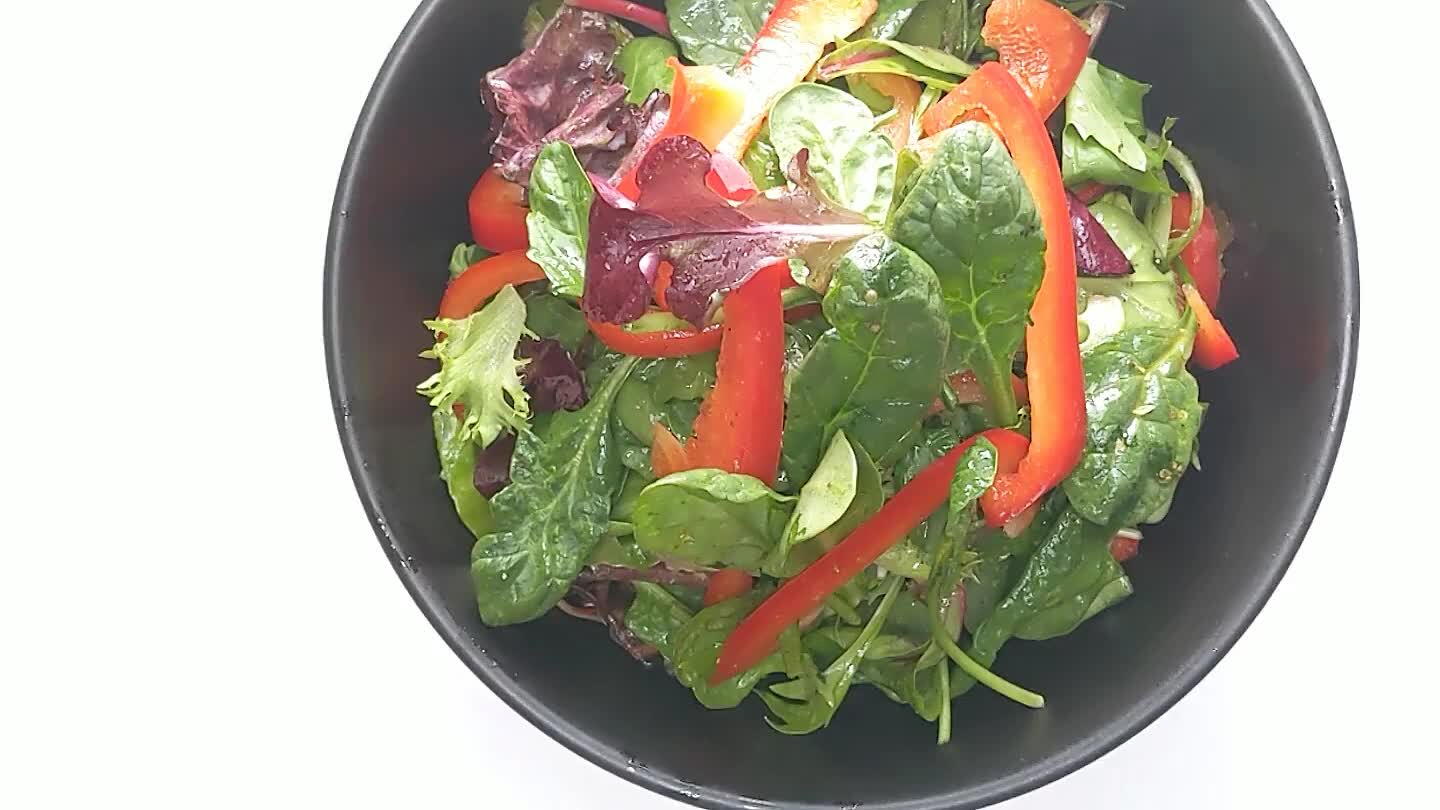 Slice the red bell pepper in half through the stem. Remove the seeds and stem. Slice into strips.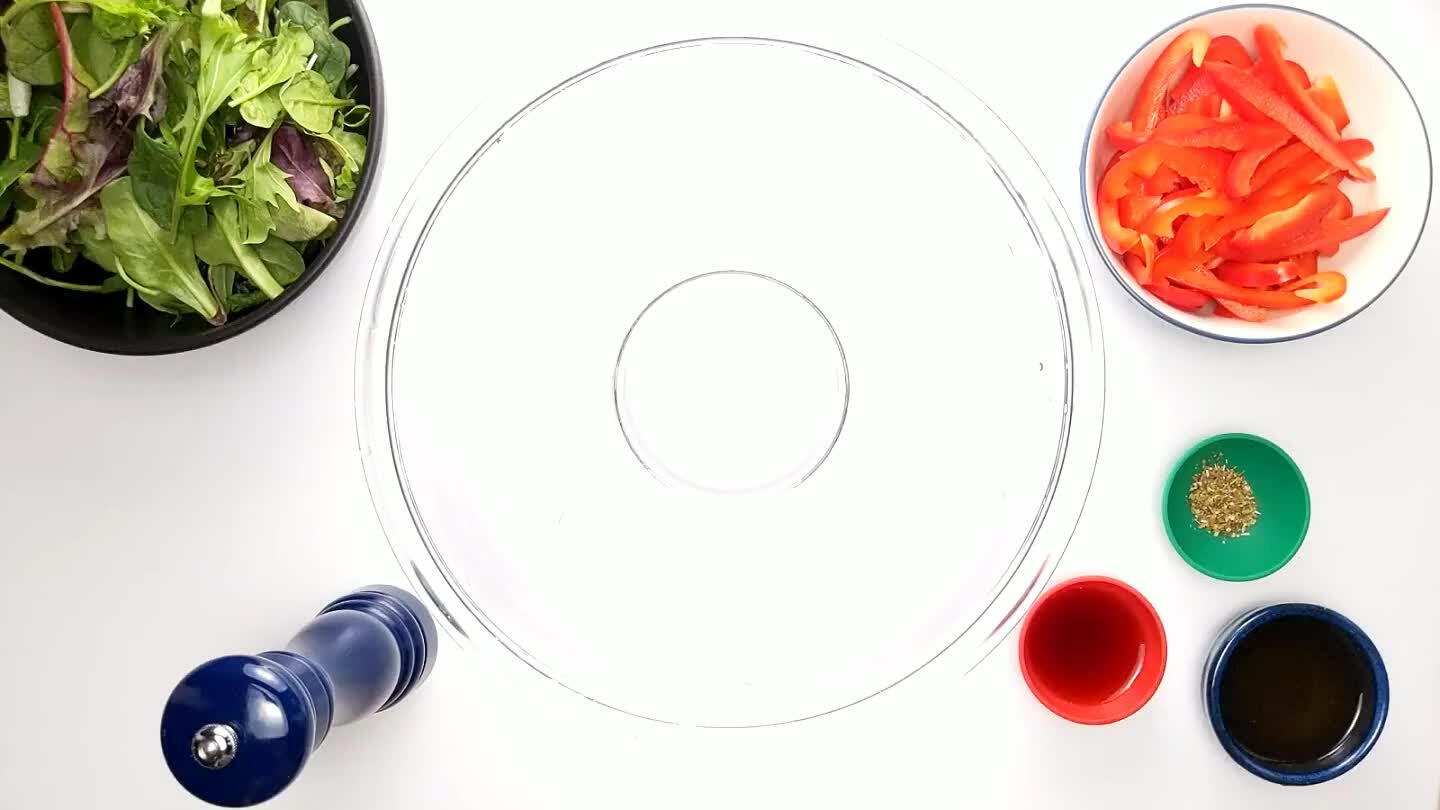 Place the vinegar in a large mixing bowl. While I've suggested red wine vinegar here, any acid will work fine: lemon juice, lime juice, balsamic vinegar, sherry vinegar, etc.
This is a good time to add something aromatic. Acid tends to evolve or intensify a flavor. I've called for dried oregano here, but you have plenty of options to experiment with: minced shallot, crushed garlic, herbs, spices, etc.
Add a little salt and pepper.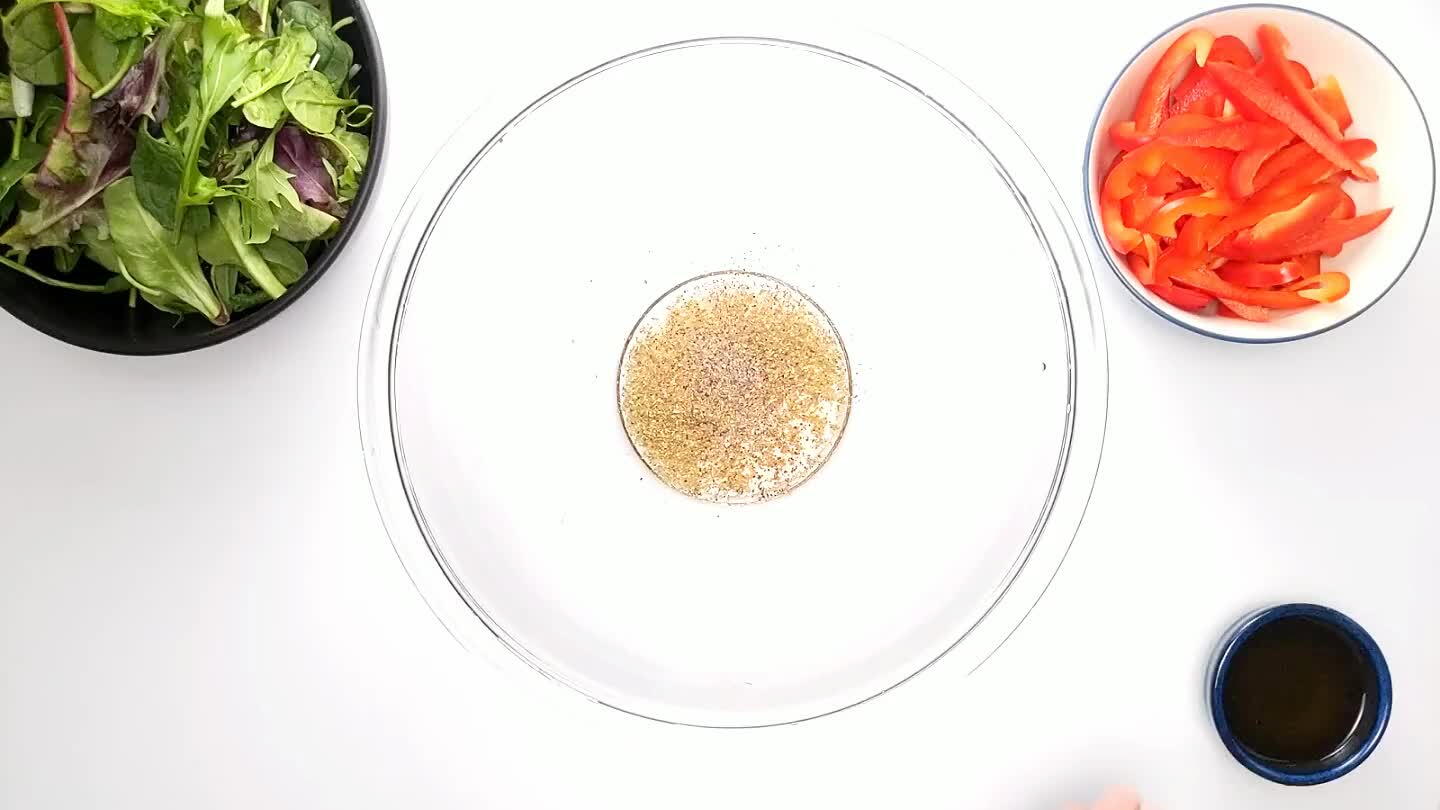 Now you can whisk in the oil. Adding the oil in a thin stream will thicken the mixture to a consistent that will coat the greens nicely. While I've called for olive oil in this recipe, feel free to use any good, neutral oil. Avocado oil and grapeseed oil are fine options. Stay away from cheaper, processed oils, as they will impart some strange flavors.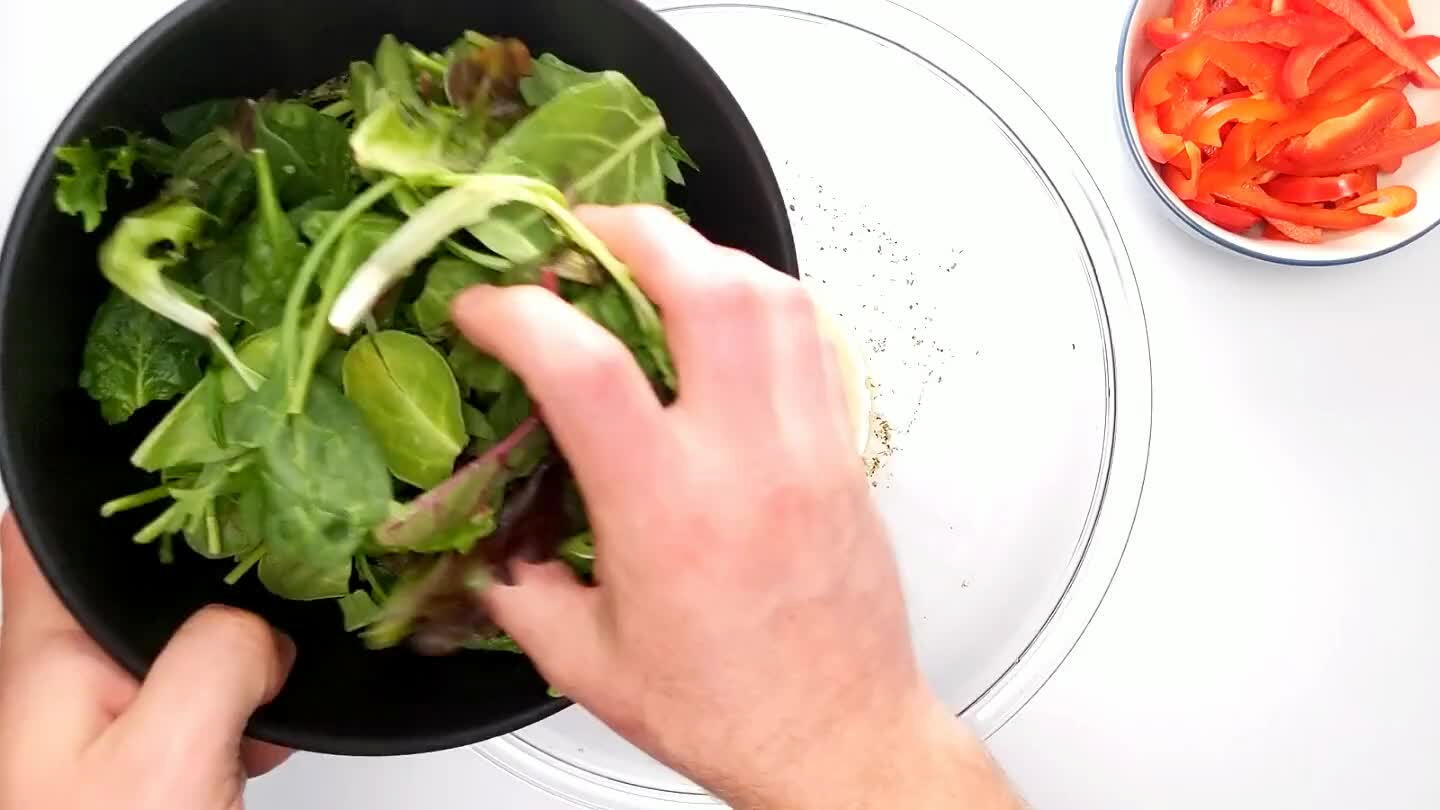 Add the sliced bell pepper. Now would be a good time to add the olives and feta as well if you chose to incorporate those.
Don't be too aggressive wth your mixing. Greens are generally quite fragile and will bruise and break easily. A light touch will help avoid a soggy salad.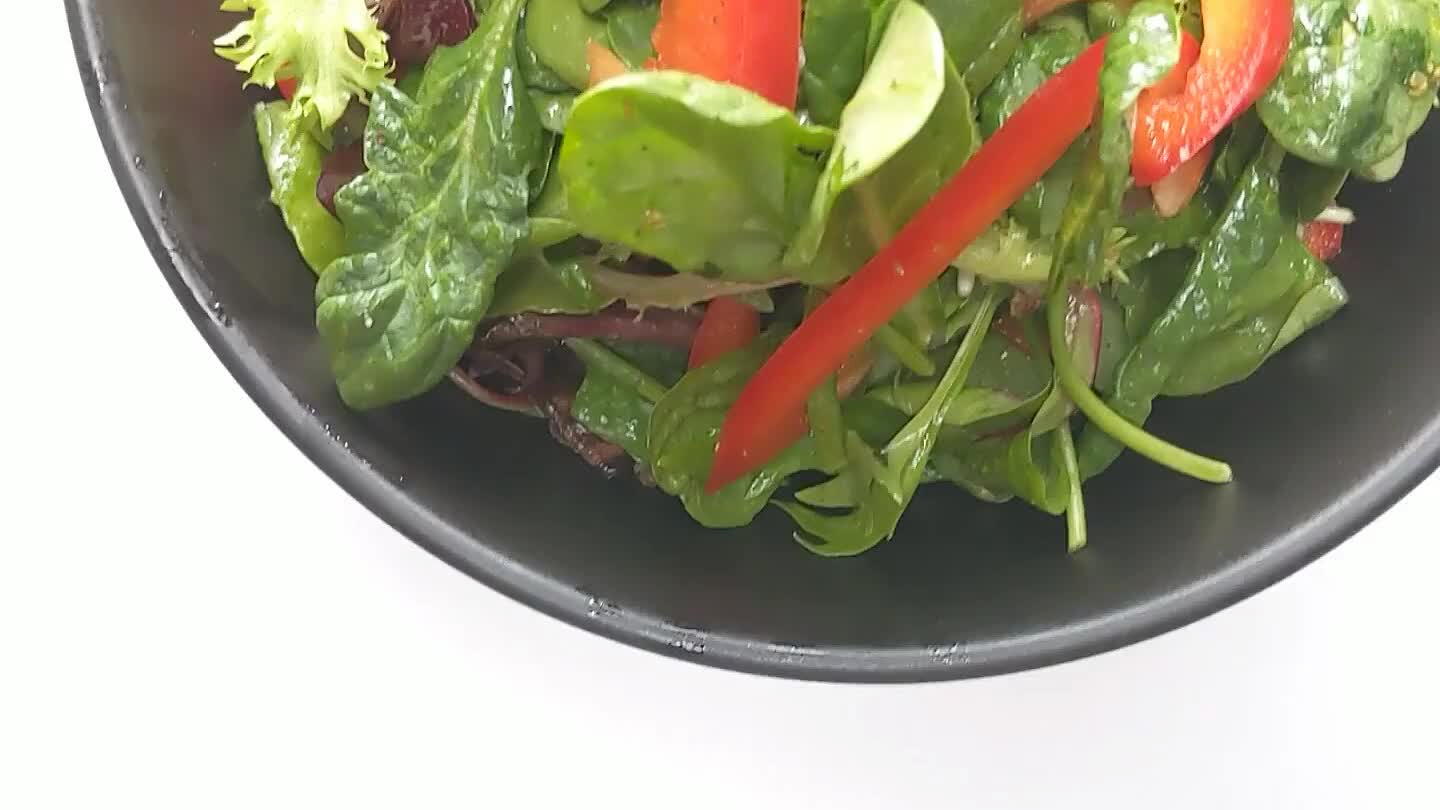 A basic salad, and a welcome addition to any meal. Take the basics described here, apply a little creativity, and the limits are boundless. This is a great vehicle with which to explore the flavor combinations that make sense to you.