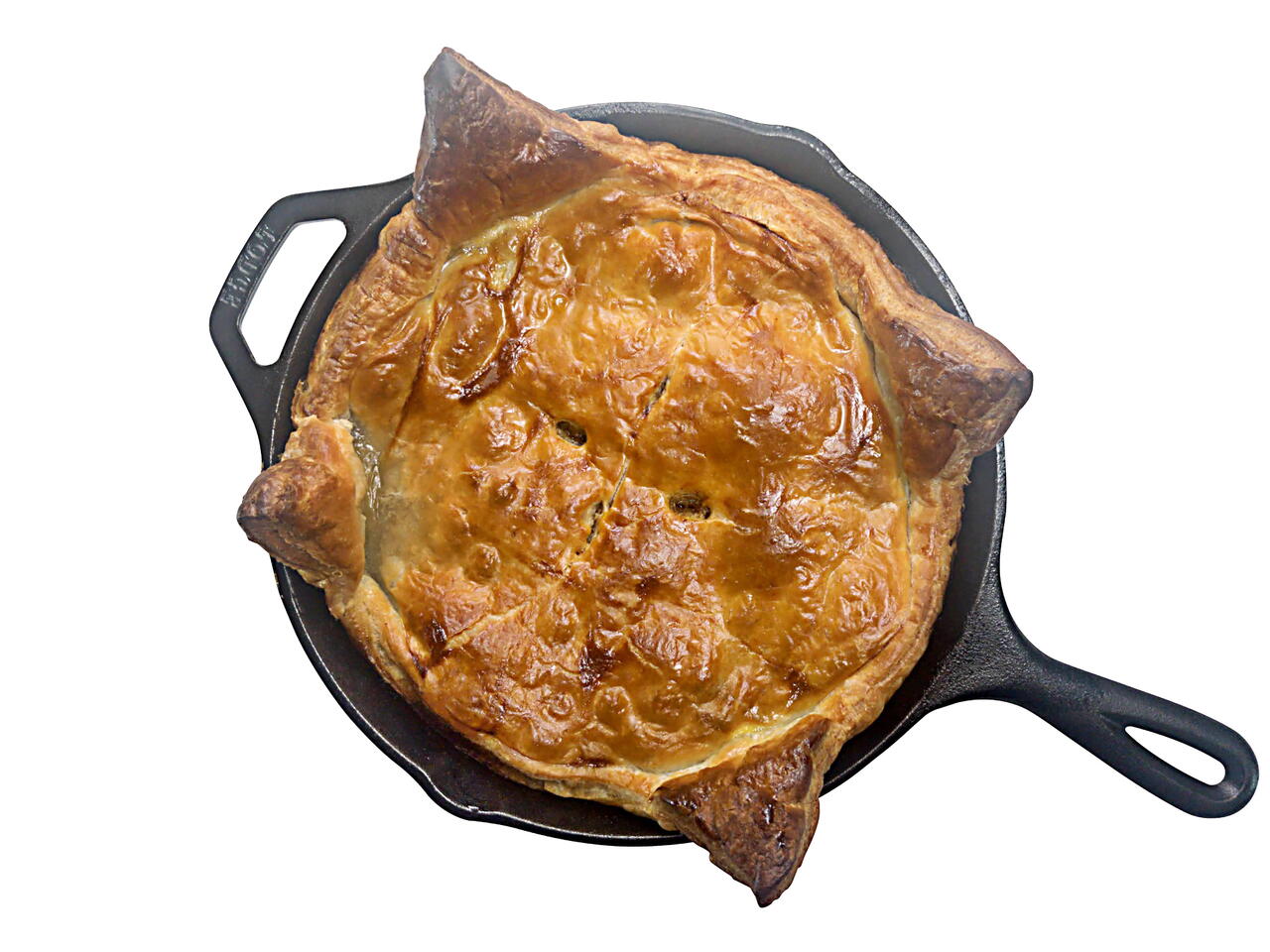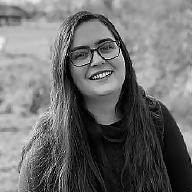 Recipe video made by Michelle
Published on 03/01/2021, viewed by 1103 , 0 Comments
6 portions
90m
This classed-up version of an Irish classic uses stout beer and delicious puff pastry to create a hearty, filling meal.
What you will need
2 lb Beef Stew Meat
3 Tbsp AP Flour
1 tsp Salt
½ tsp Black Pepper
5 Tbsp Olive Oil
1 ¼ cups Beef Broth
1 Onion
8 oz Cremini Mushrooms
2 tbsp Tomato Paste
3 sprigs Fresh Thyme
1 cup Guinness
14 oz Puff Pastry
EGG WASH
1 Egg
1 Tbsp Water
(Nutritional facts 319 calories, 25.15 g fat, 15.14 g carbohydrates, 8.6 g protein, 83 mg cholesterol, 584 mg sodium)
How to cook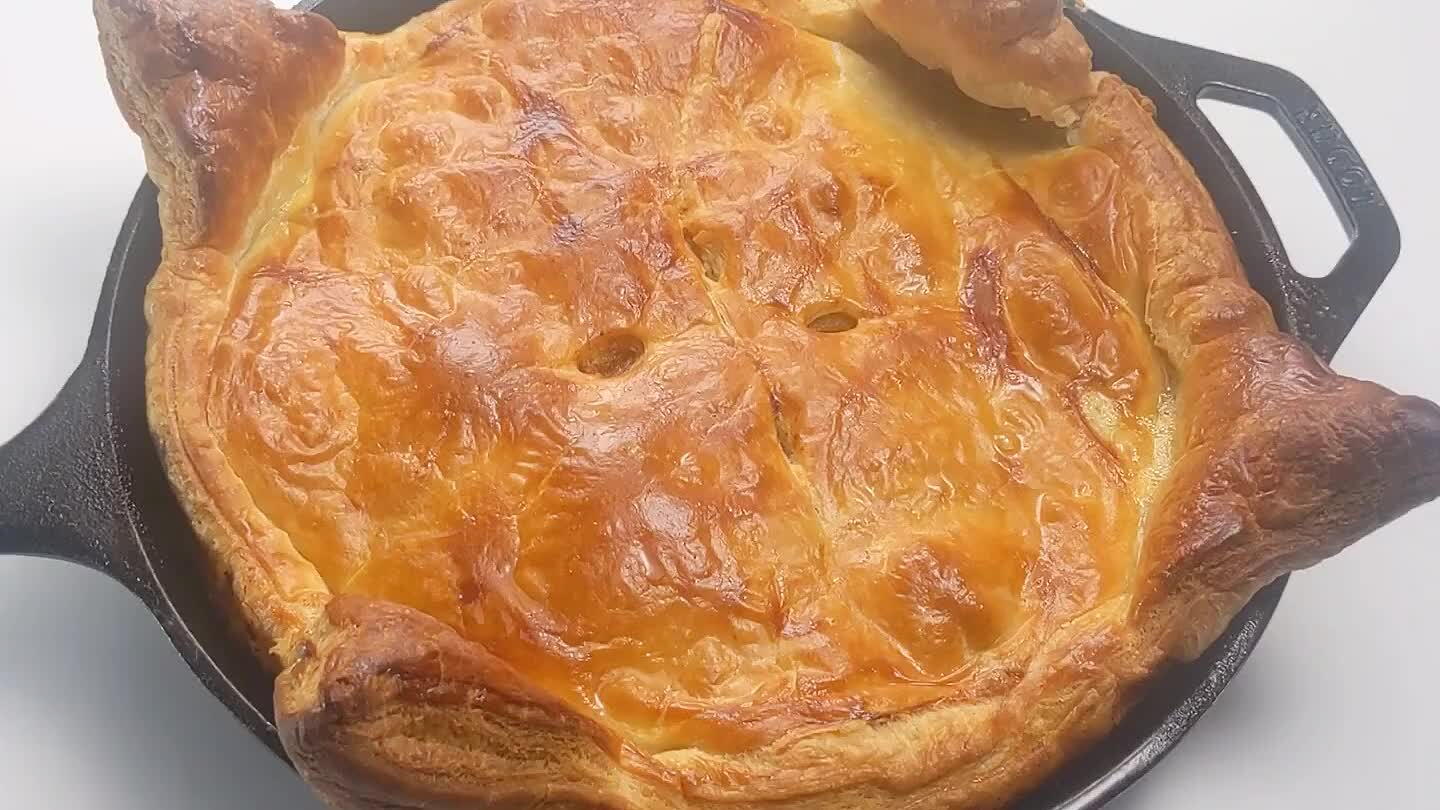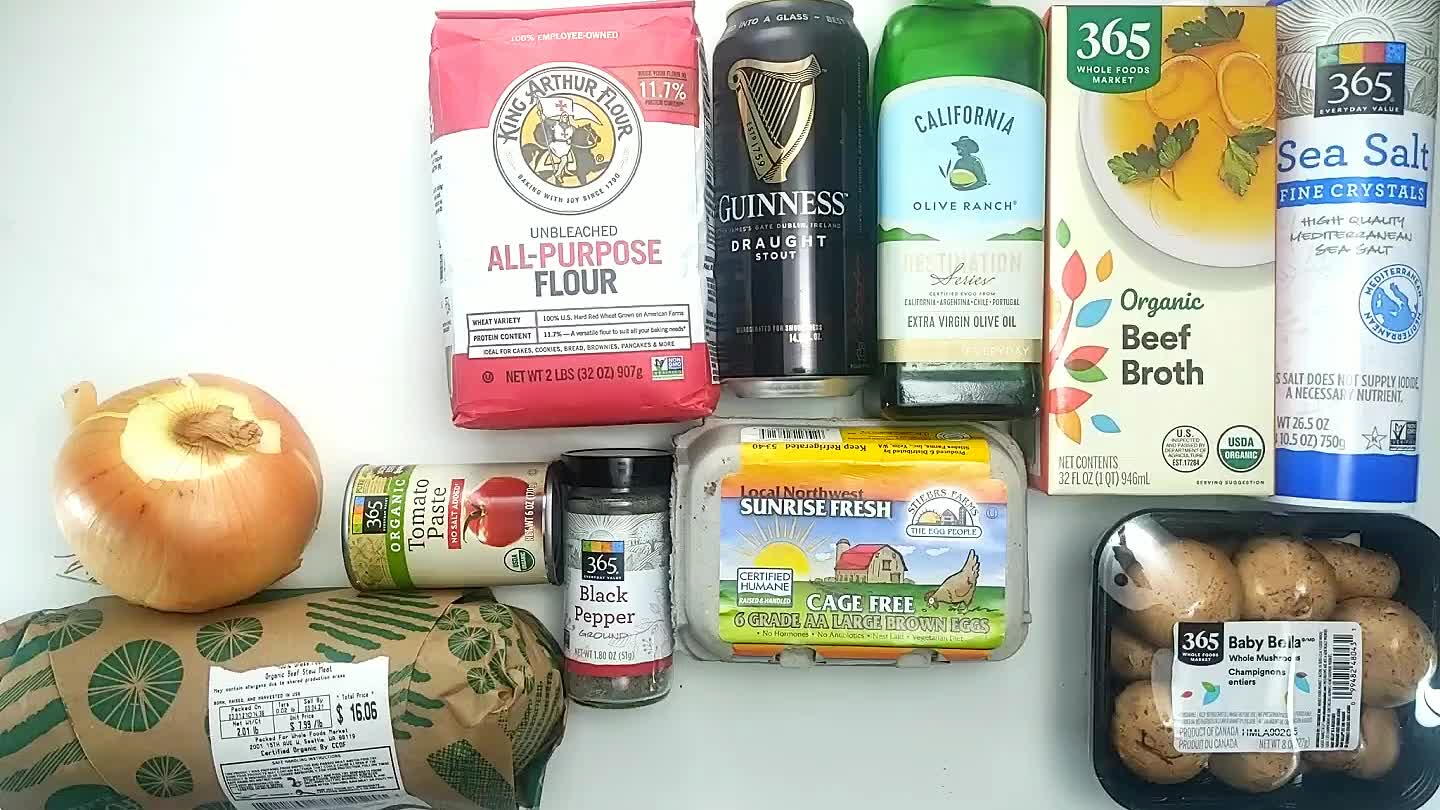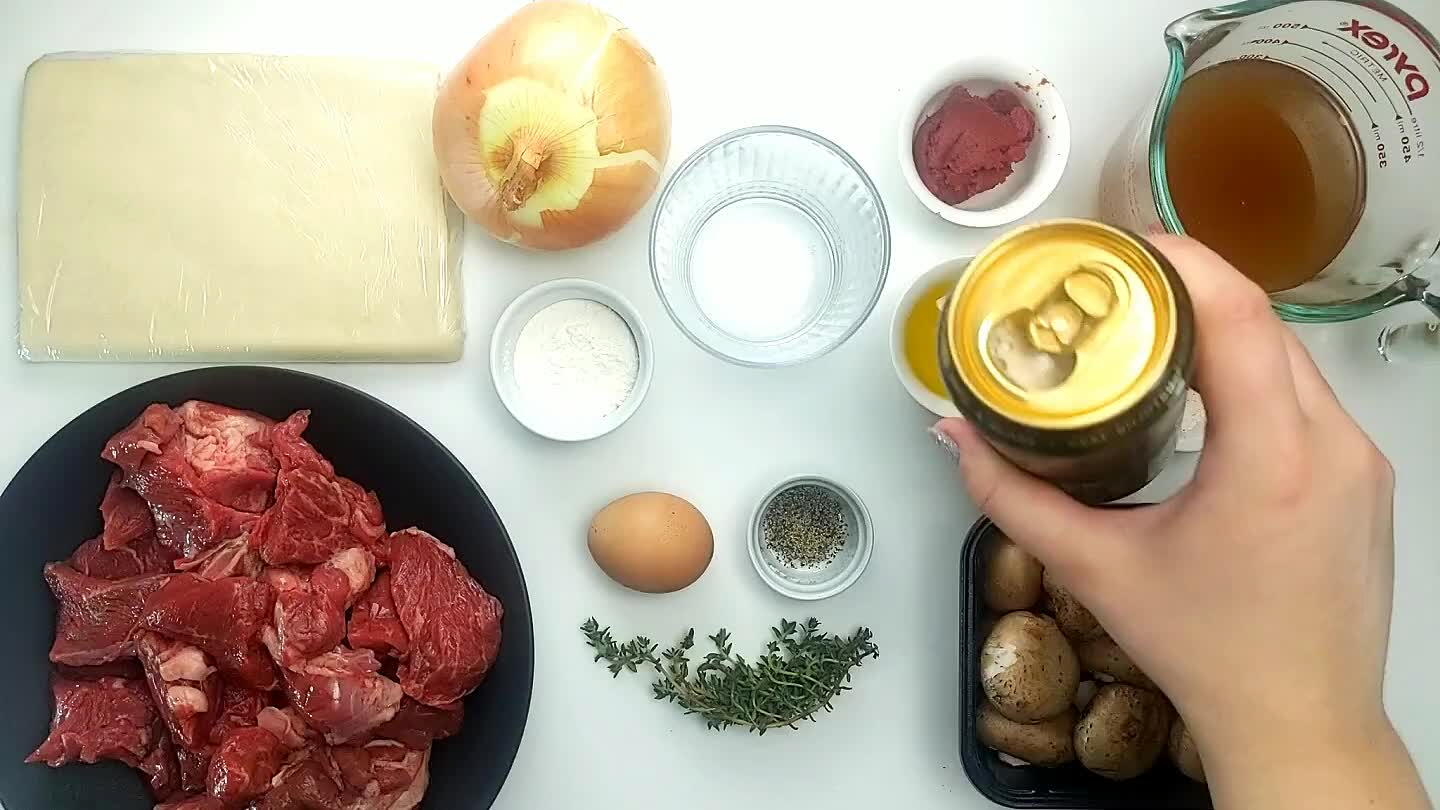 Gather and portion ingredients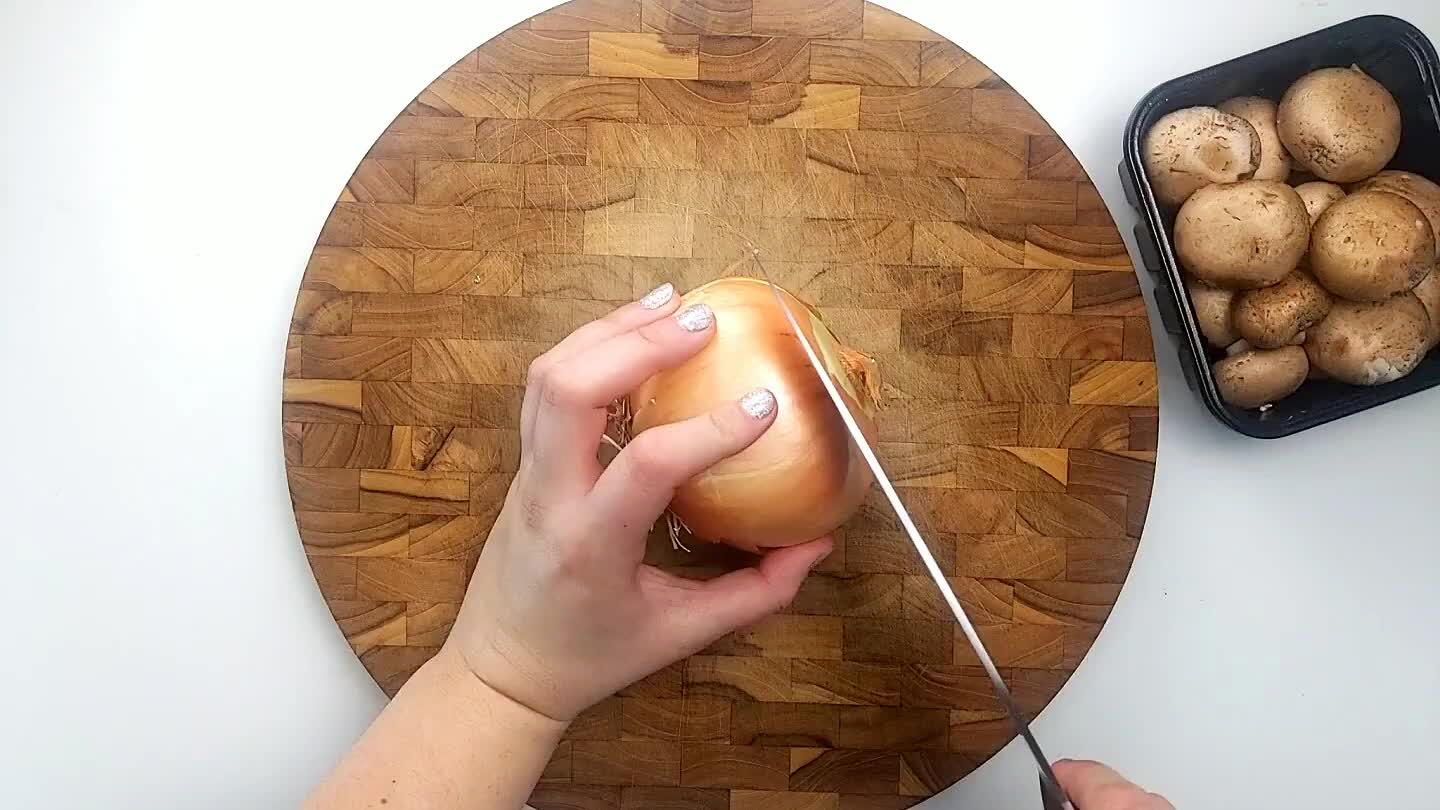 Peel and chop the onion.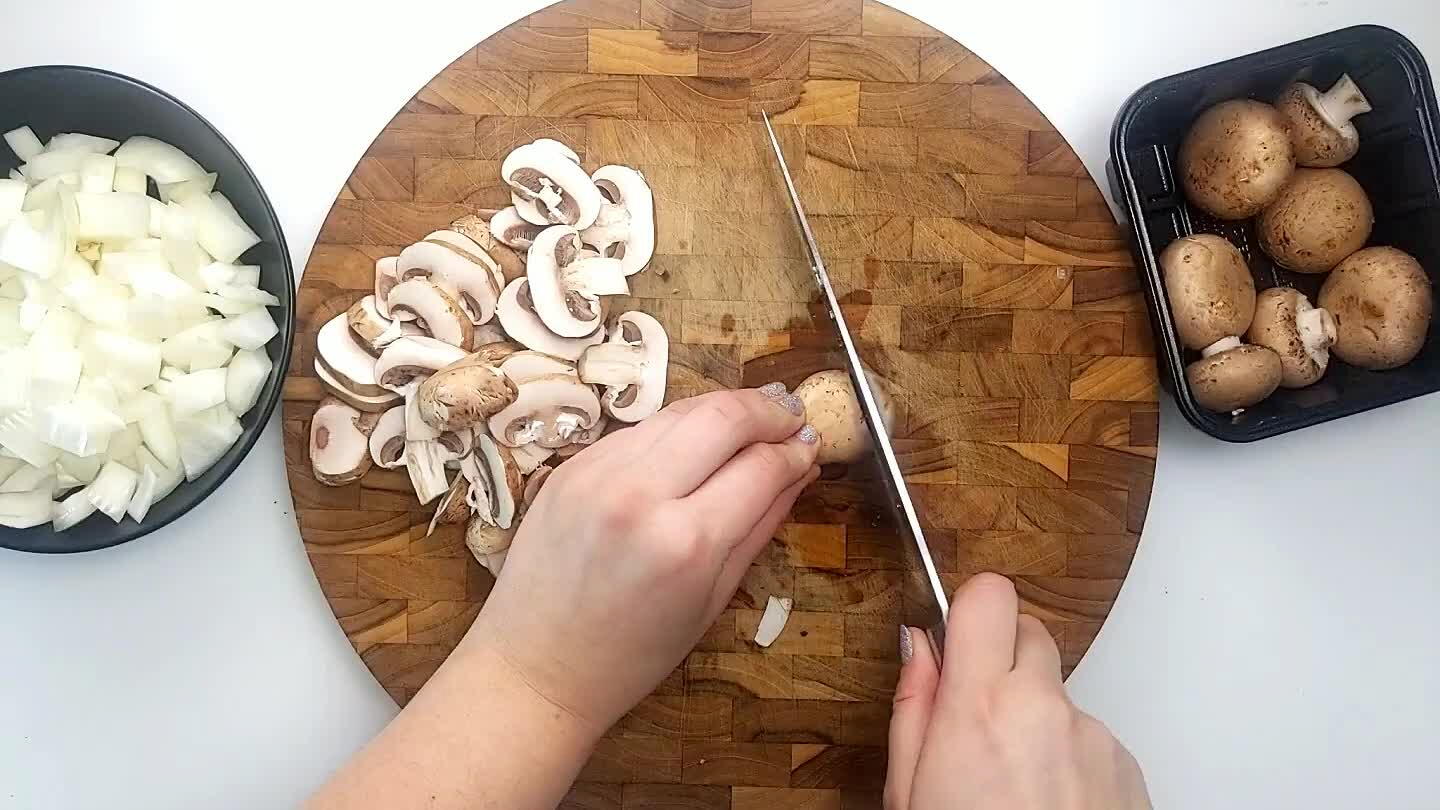 Slice the mushrooms.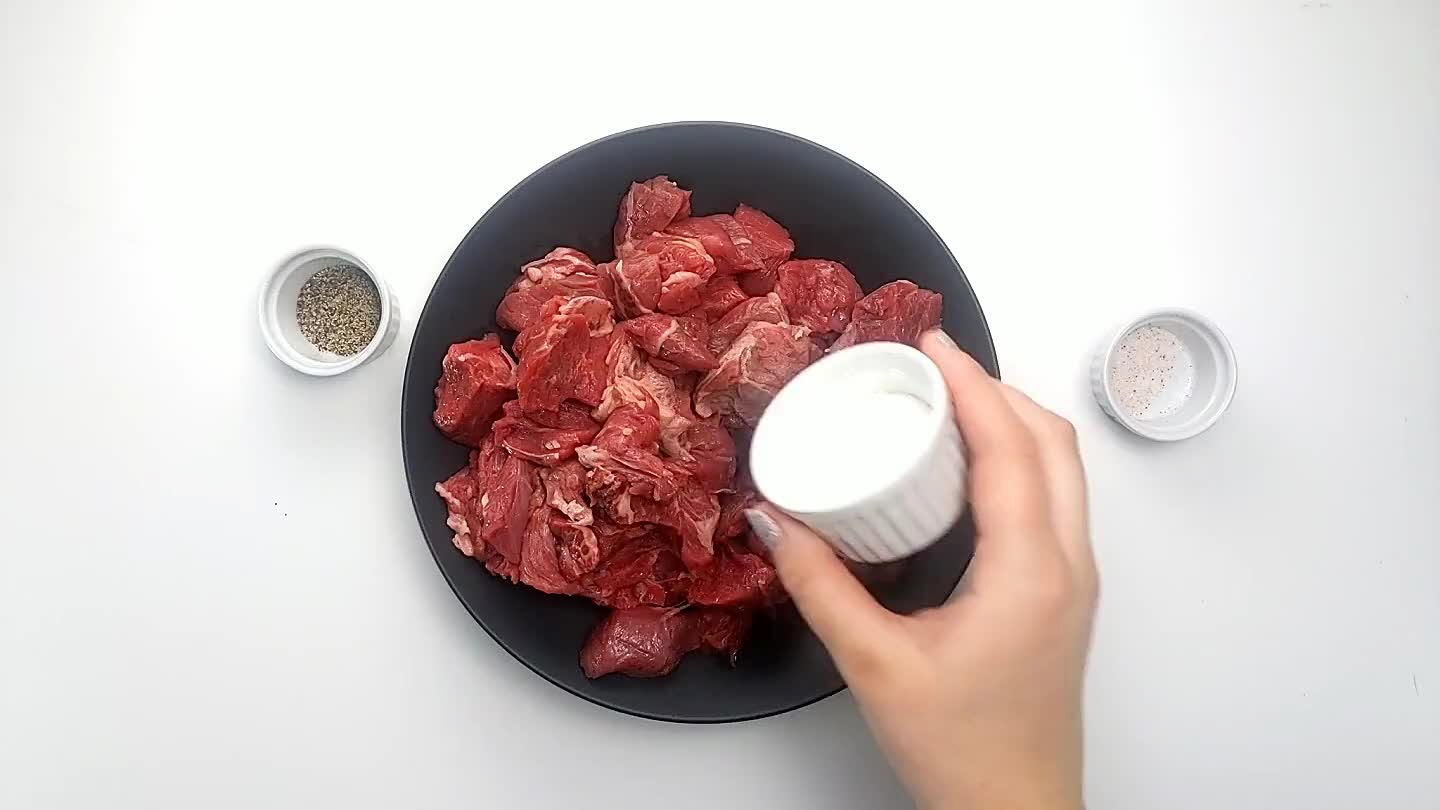 Add flour, salt, and pepper to the cubed steak.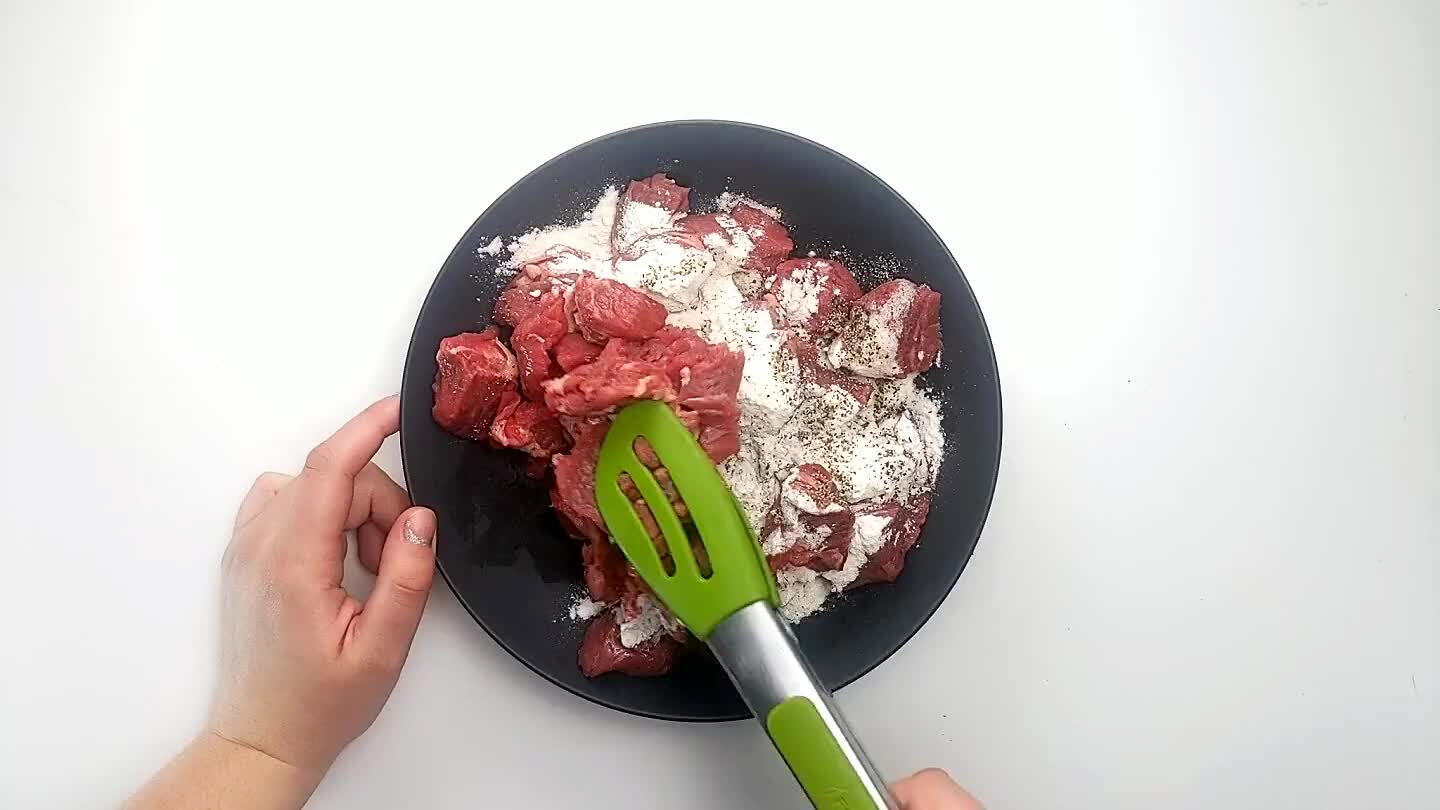 Toss the steak in the flour and seasonings until well coated.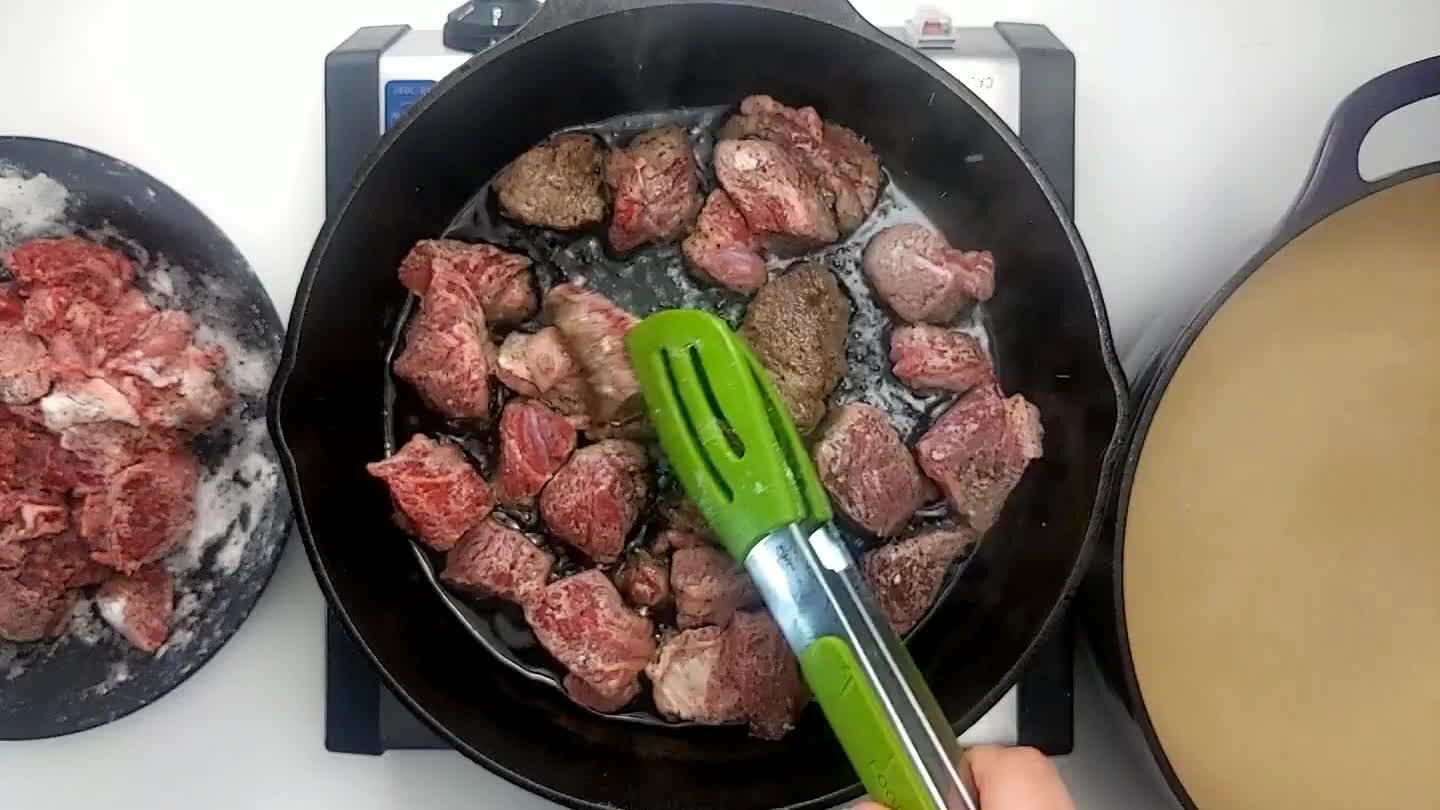 Add half of the olive oil to a heavy bottomed skillet set over medium-high heat. Add the beef in batches making sure not to overcrowd the pan and brown on all sides. No need to cook all the way through at this point, just want to get some nice caramelization. Once browned, add the beef to a dutch oven or stock pot.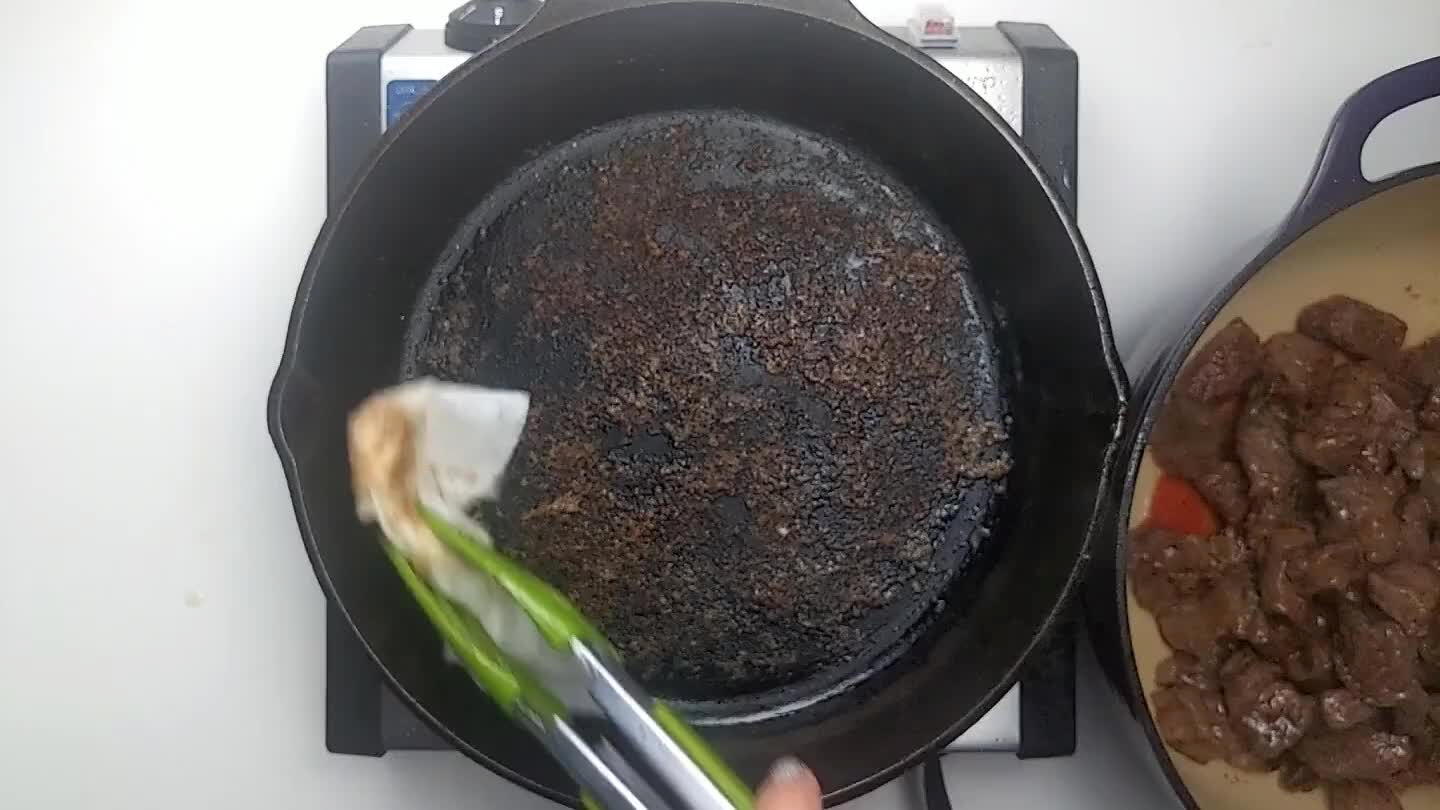 Wipe out the excess fat in the skilllet.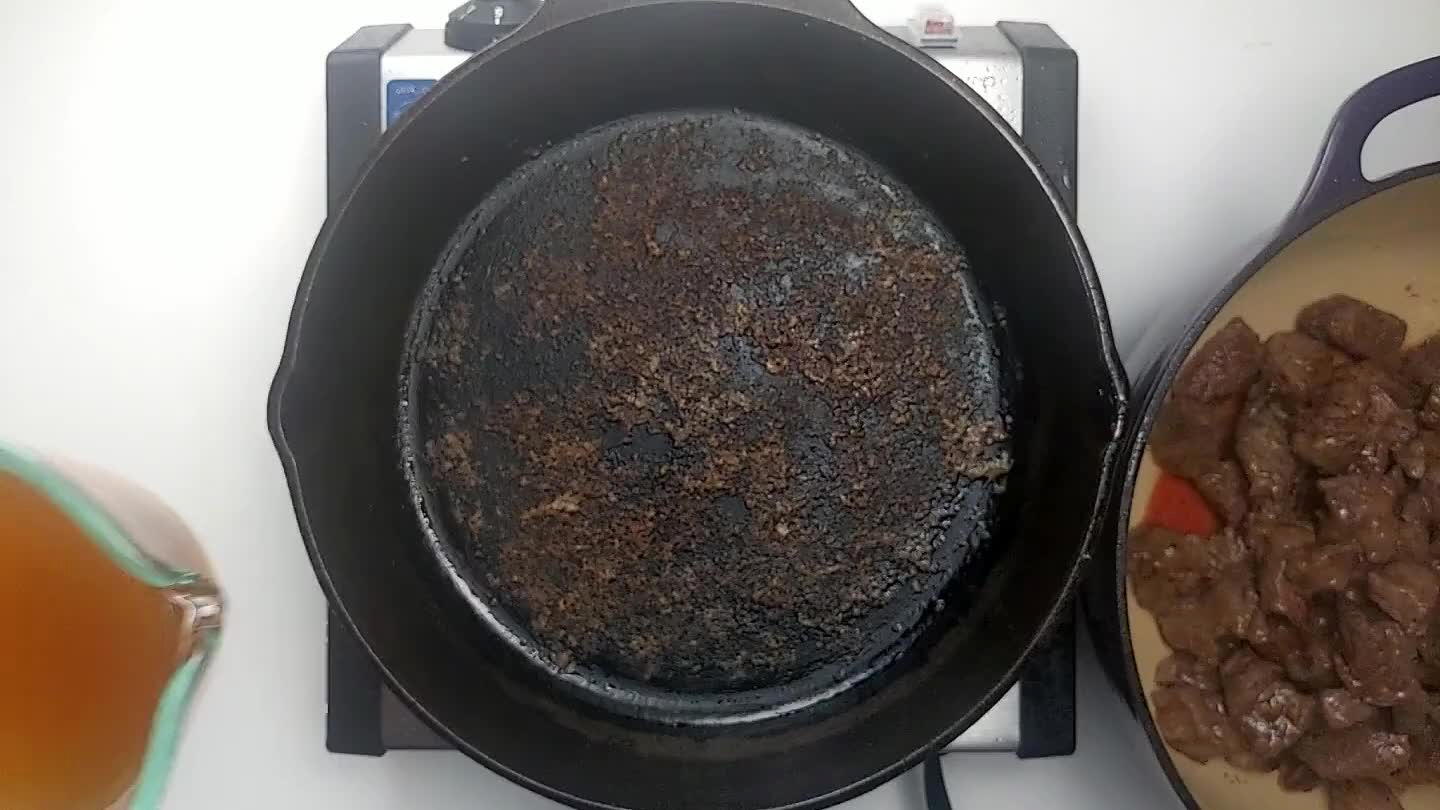 Deglaze the skillet with half of the beef broth, scraping any bits from the bottom of the pan. Add the broth to the dutch oven with the browned beef.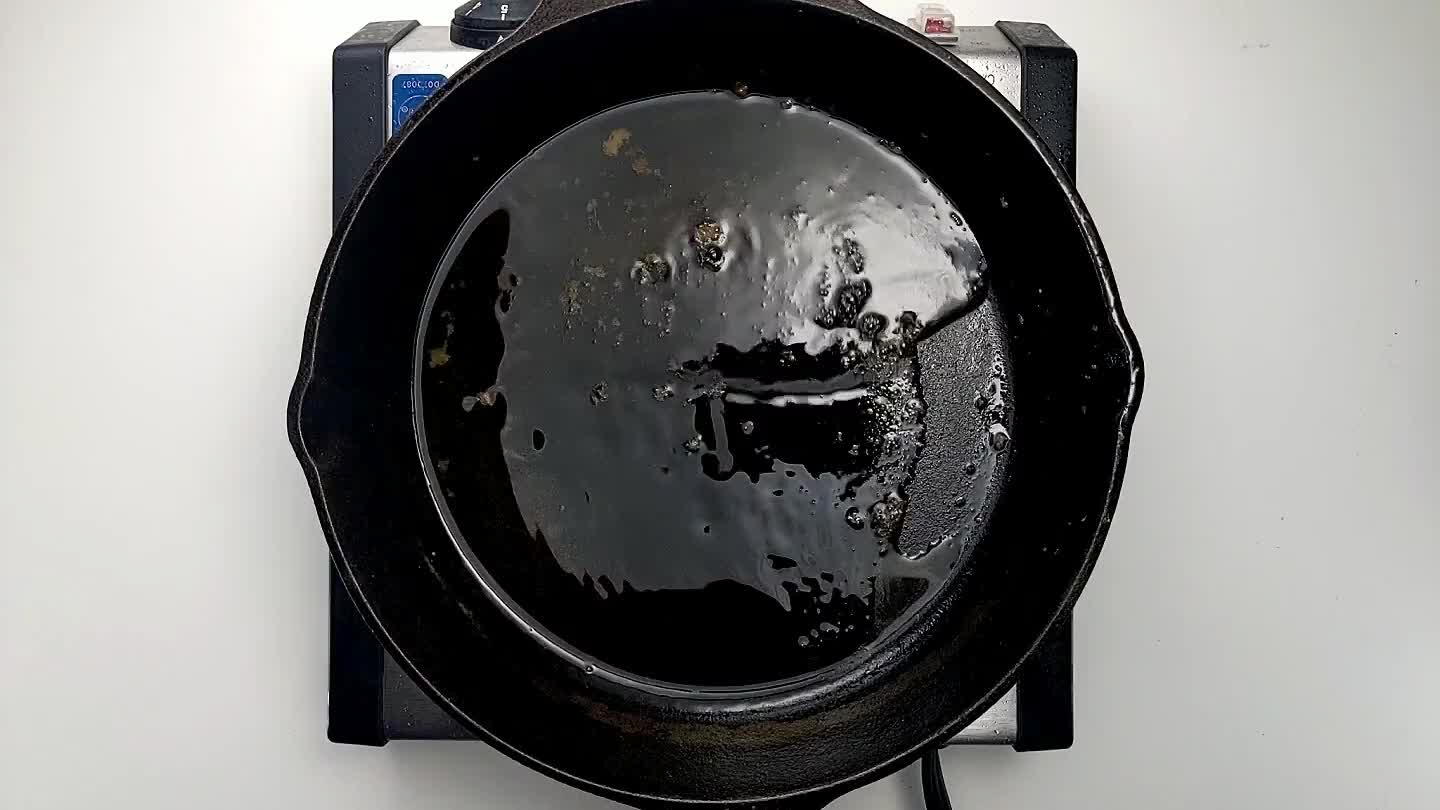 In the same skillet, add the rest of the olive oil and add the chopped onions and mushrooms.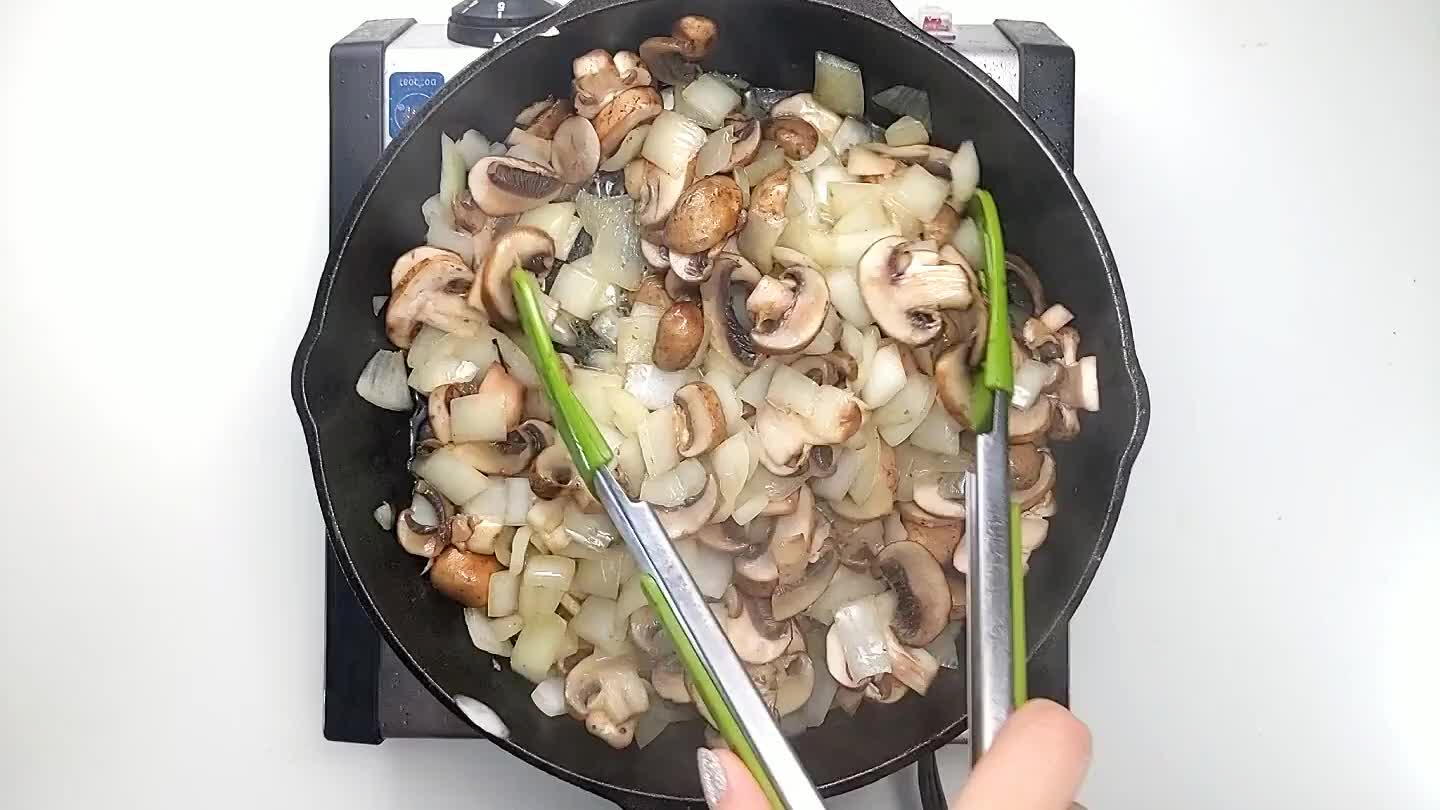 Saute the onion and mushrooms for about 5 minutes stirring occasionally over medium-high heat until lightly browned.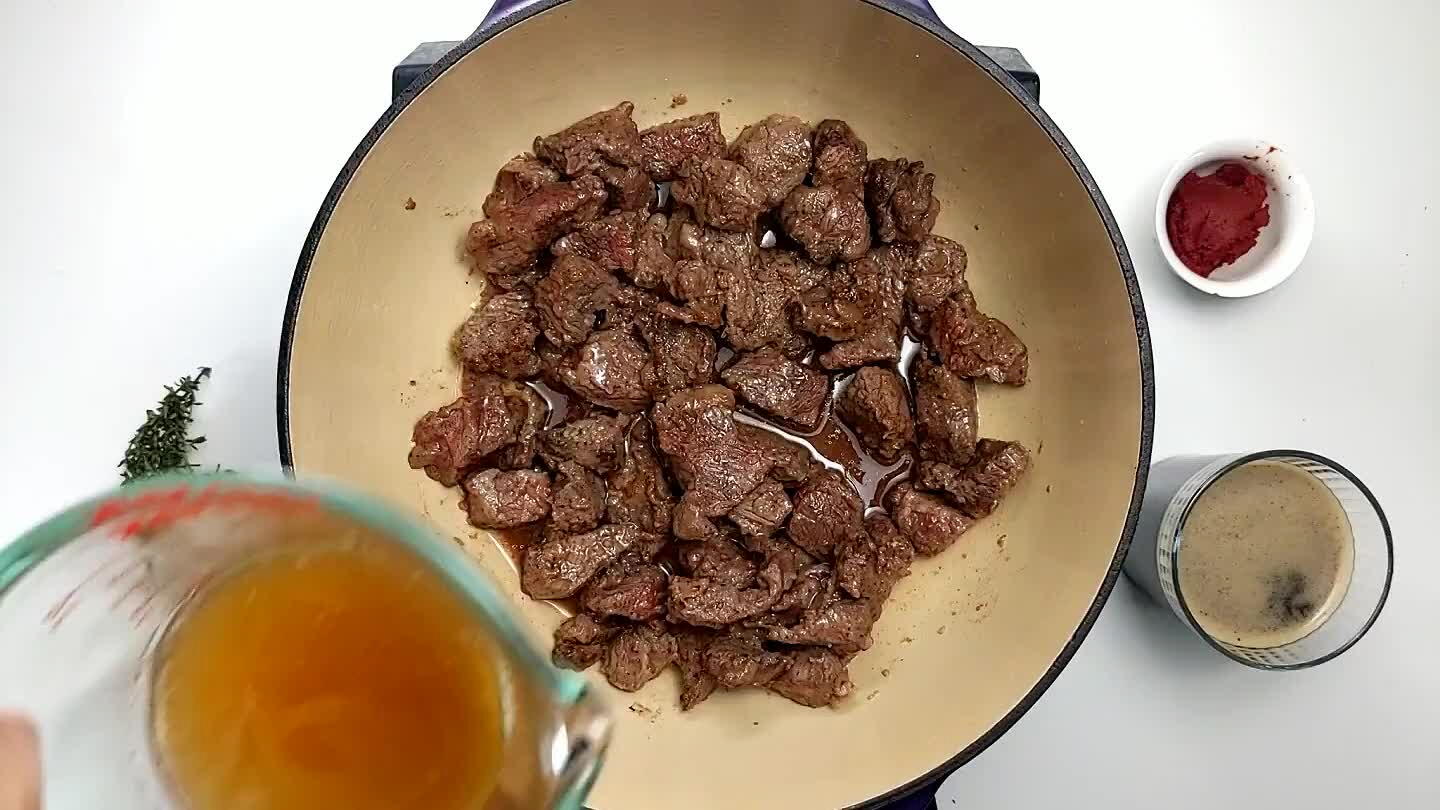 Place the dutch oven or stock pot to the heat again and add the remaining broth and beer.
Add the sprigs of thyme and the tomato paste.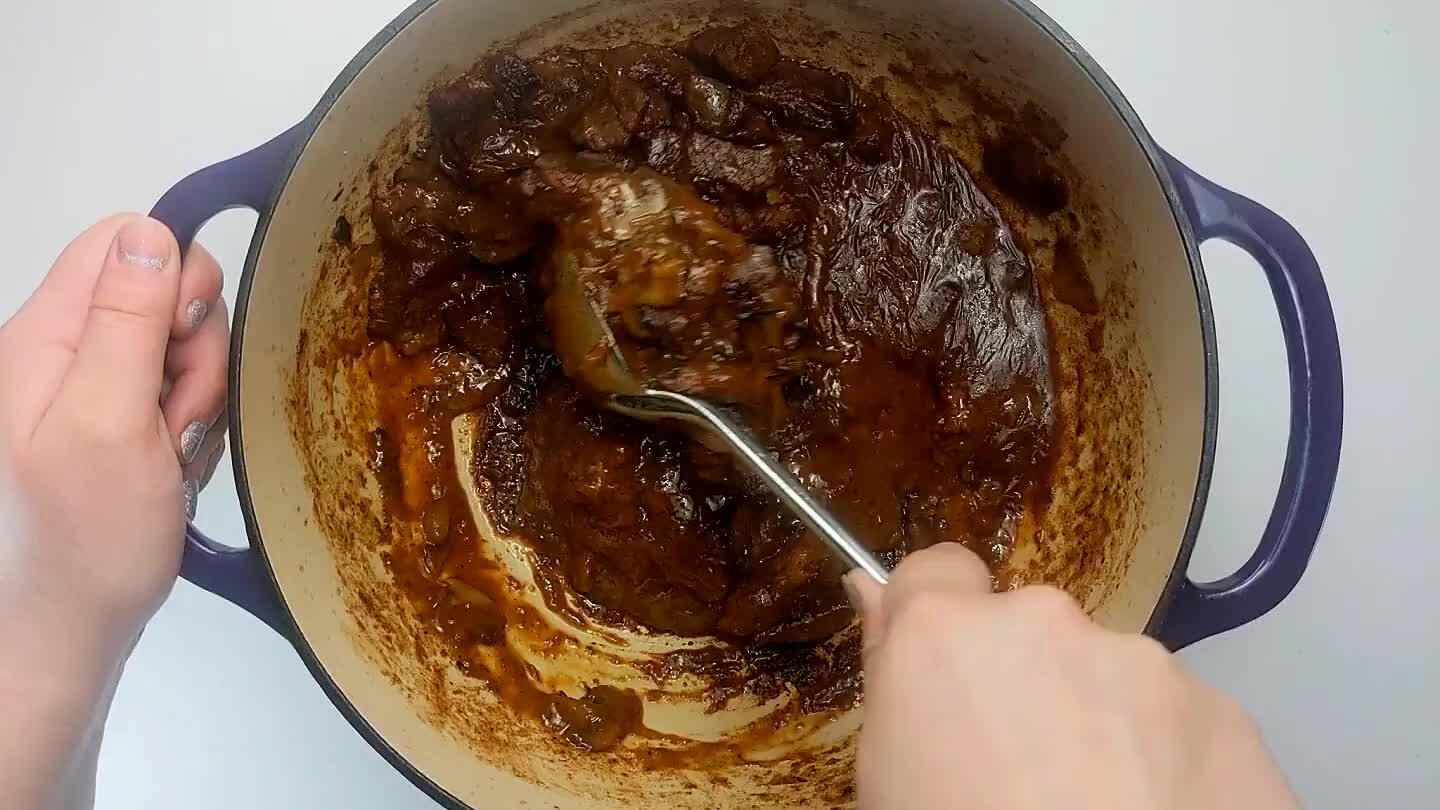 Simmer the beef filling with with a lid on top with room for steam to escape for about 45 minutes or until sauce reduces.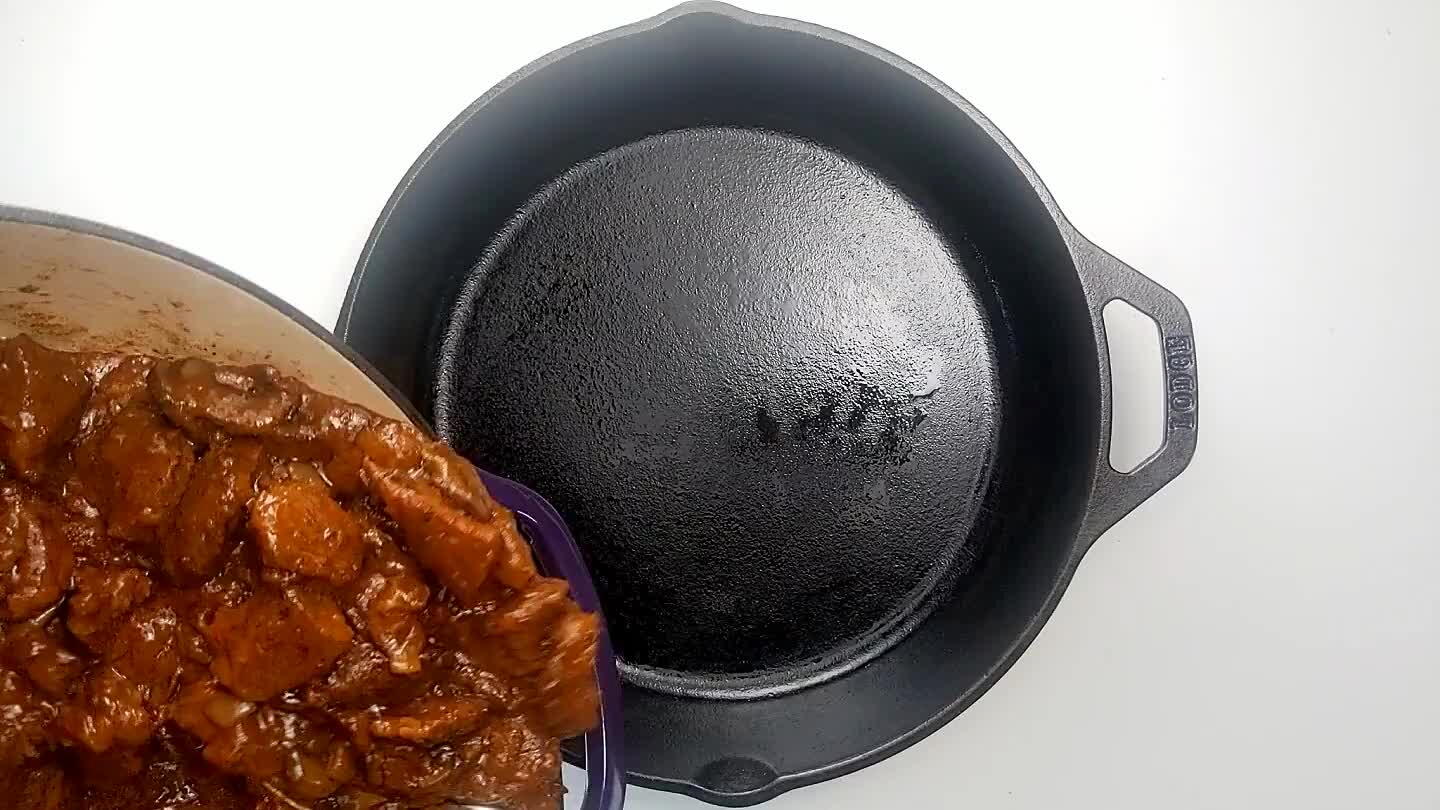 Add the beef mixture to an oven-safe skillet. Remove the thyme stems. Cover the beef with one square of puff pastry.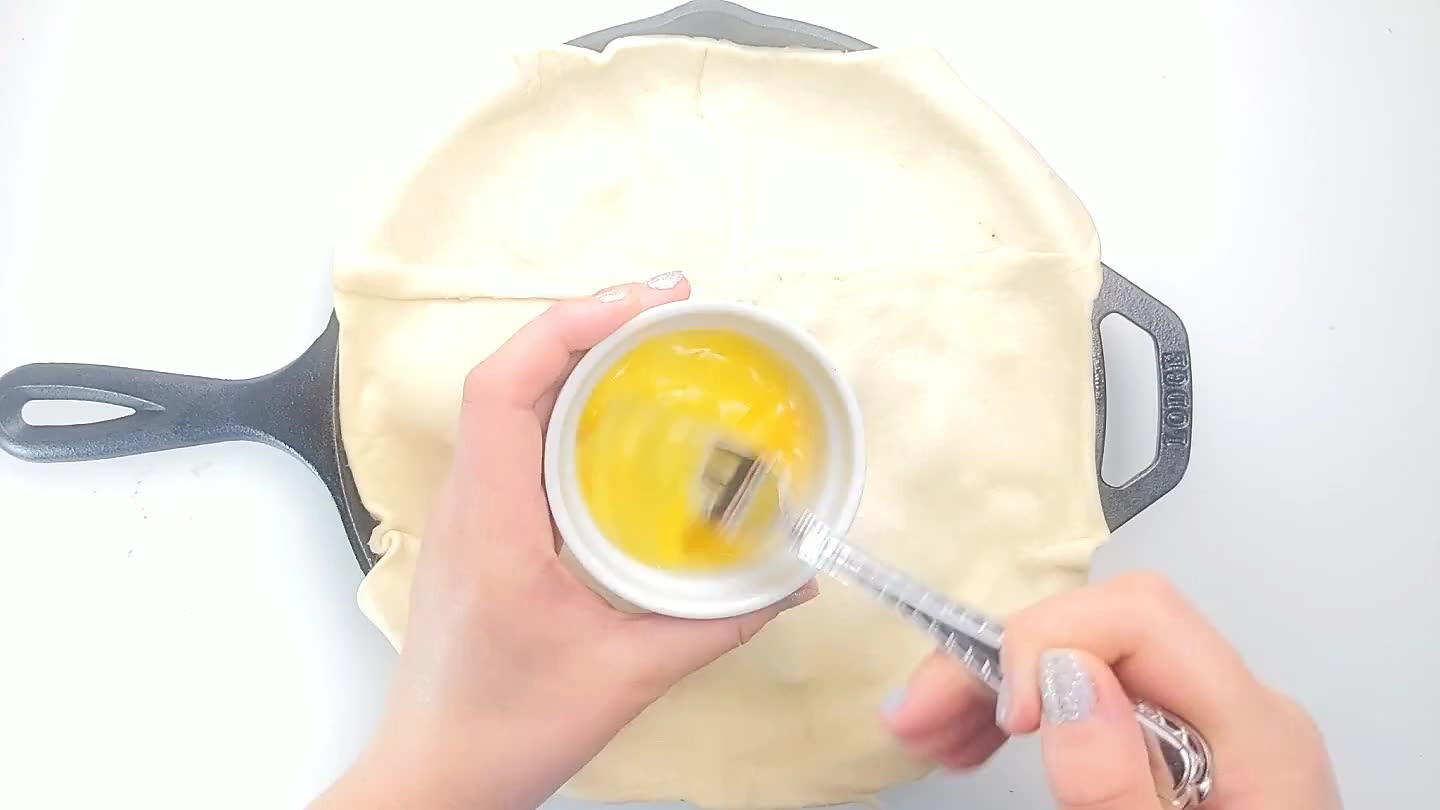 Whisk the egg and water together and brush a light layer across the top of the puff pastry.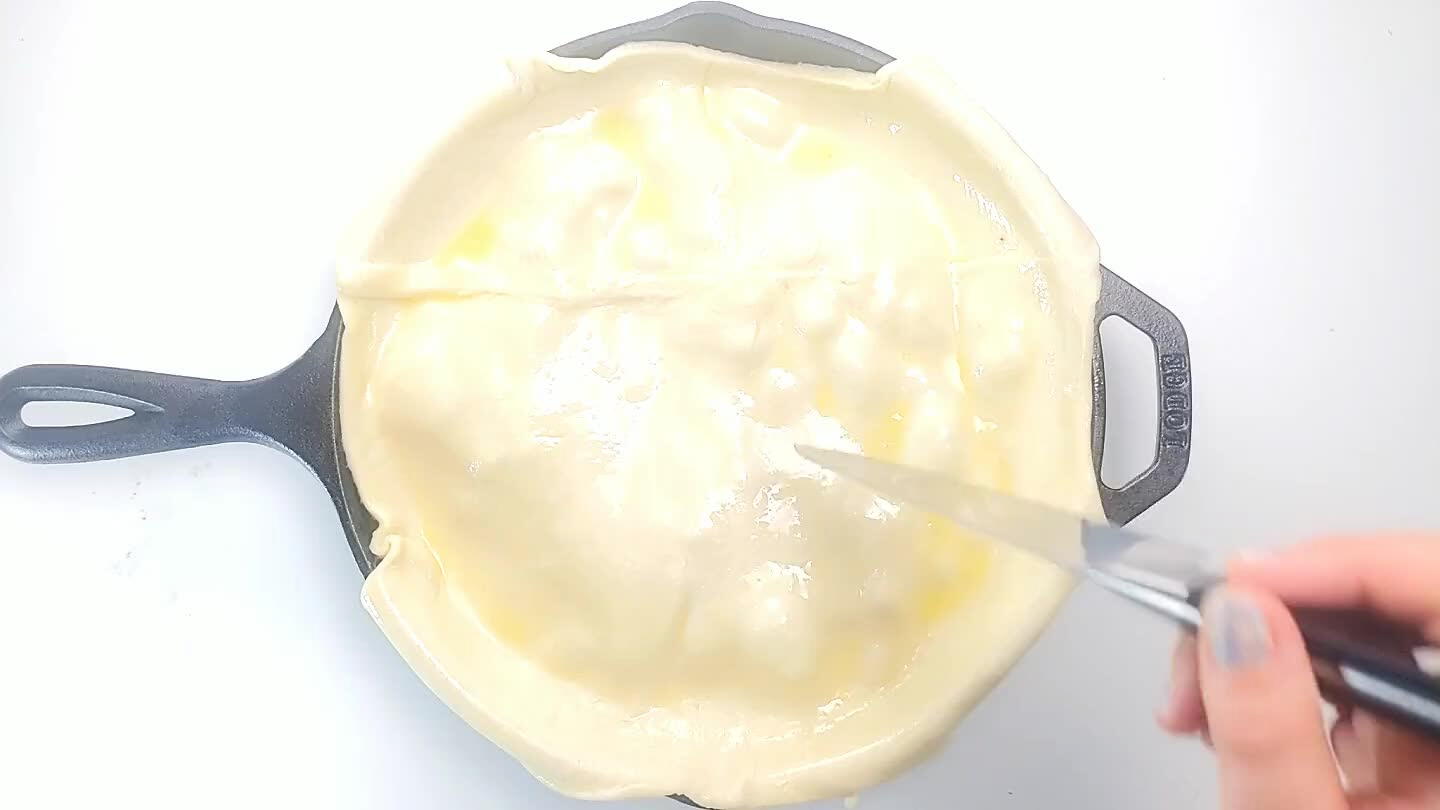 Prick a few holes in the top of the puff pastry so that steam can escape.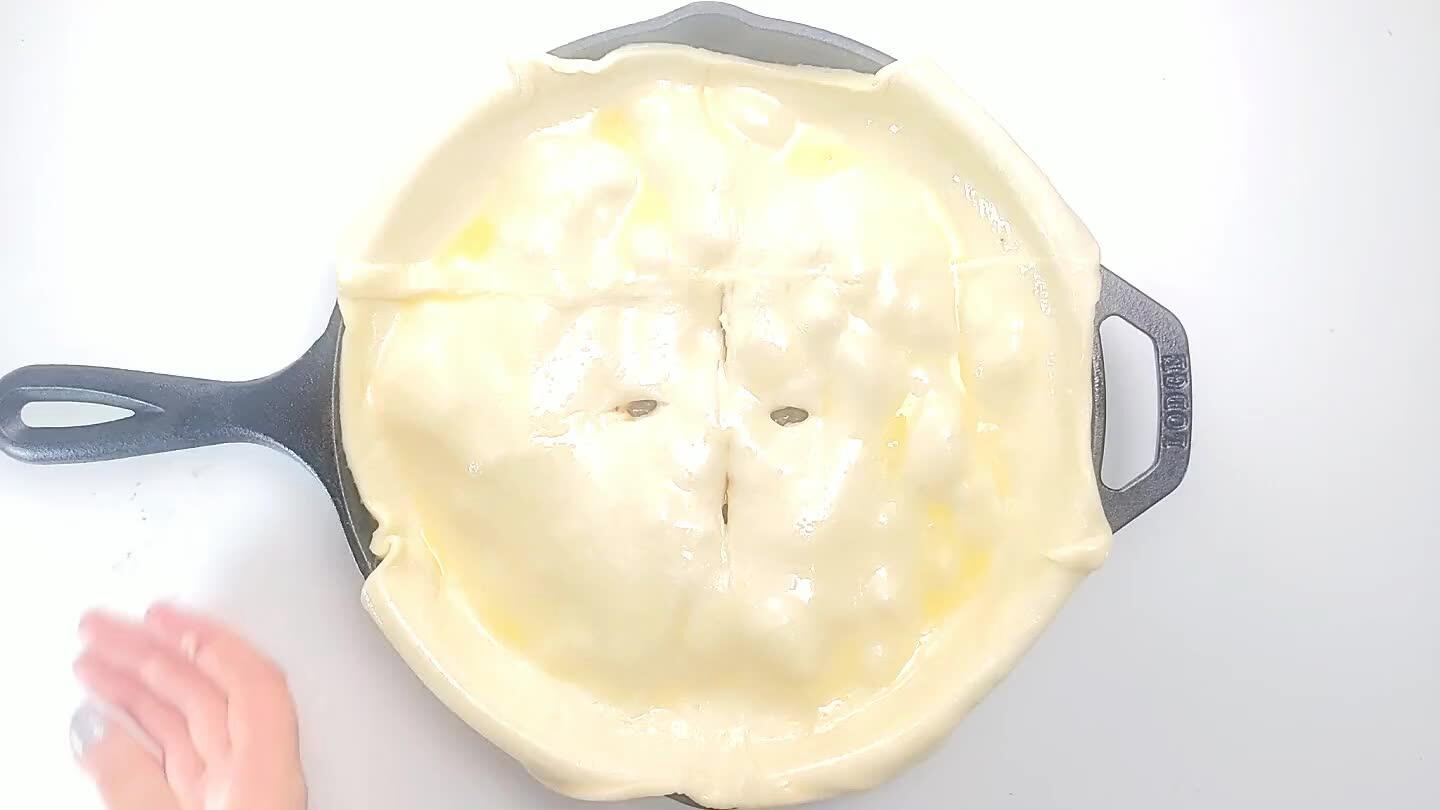 Bake the pie at 425 °F for about 20 minutes or until golden brown and puff pastry is cooked through.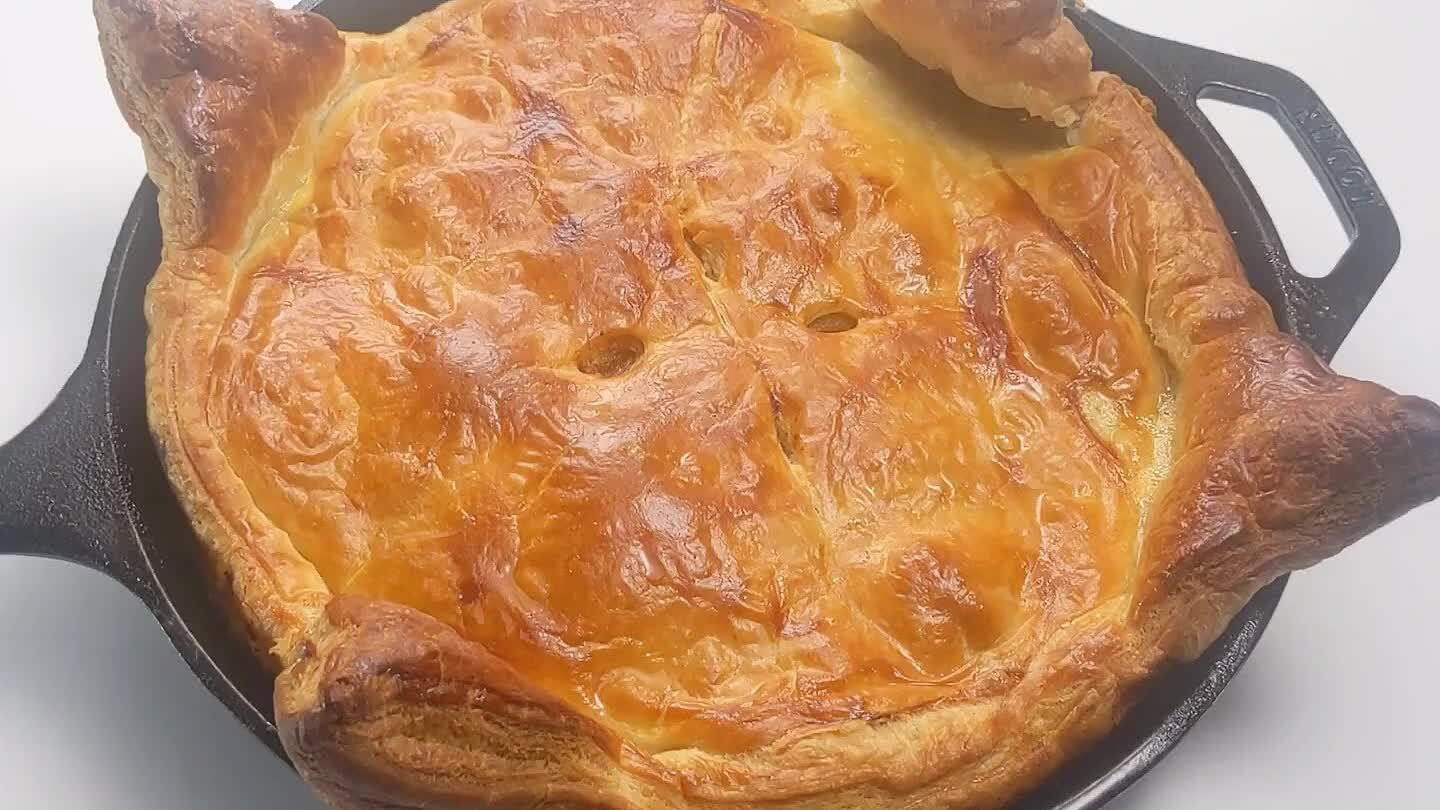 Comments