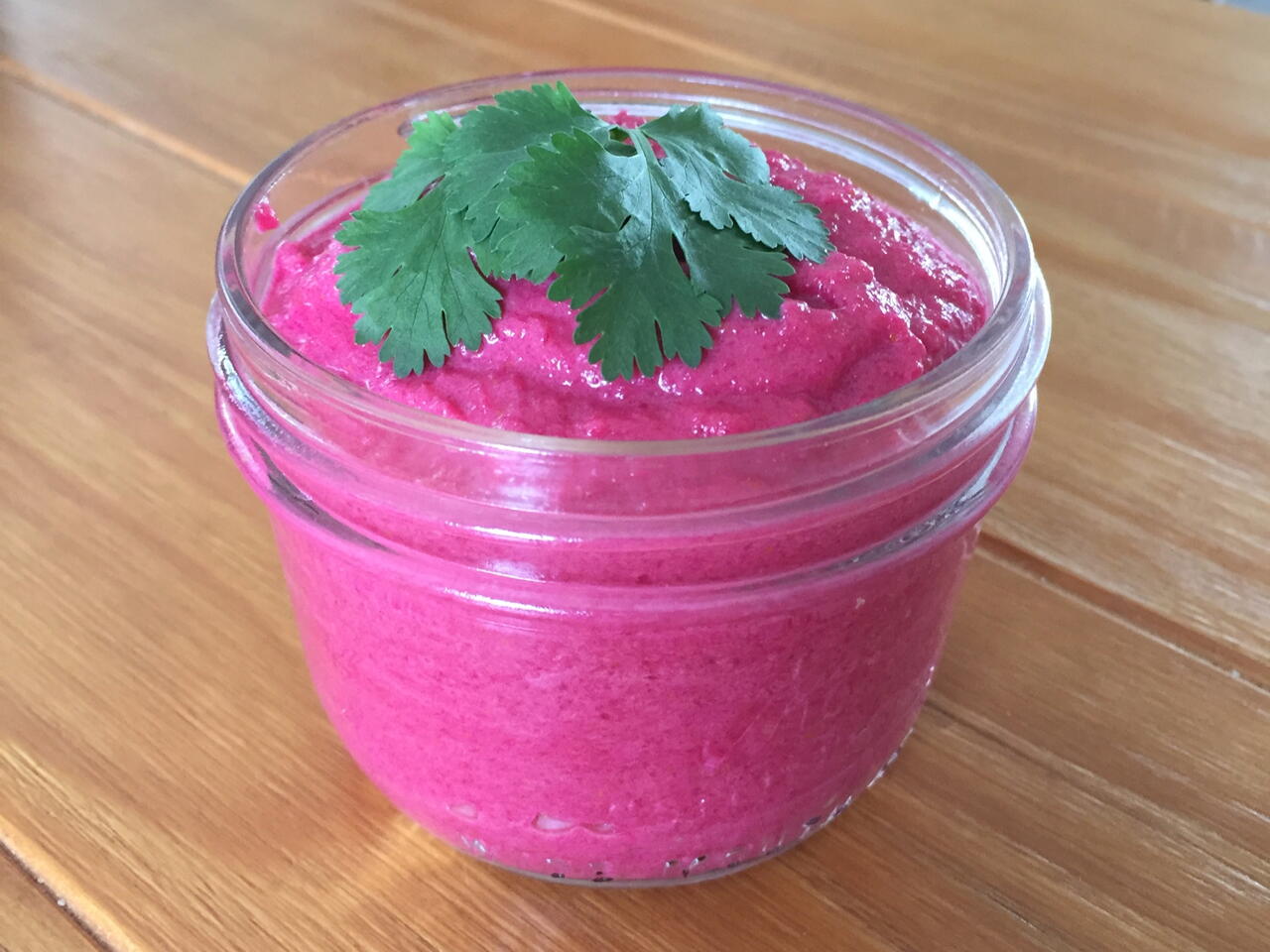 16 portions
10m
This is a nutritious, colorful way to celebrate fall root vegetables! Recipe from Maine SNAP-Ed and FoodHero.org.
What you will need
2 cans (14 oz) beets, drained, or 3 cups cooked from fresh (about 12 2" round)
1/4 cup lemon juice (from 1-2 lemons)
2 cloves garlic, minced, or 1/2 tsp garlic powder
2 teaspoons ground cumin
1/4 teaspoon salt
1/4 teaspoon pepper
2 Tablespoons sesame tahini (optional)
(Nutritional facts 116 calories, 6.79 g fat, 13.91 g carbohydrates, 2.74 g protein, undefined mg cholesterol, 576 mg sodium)
How to cook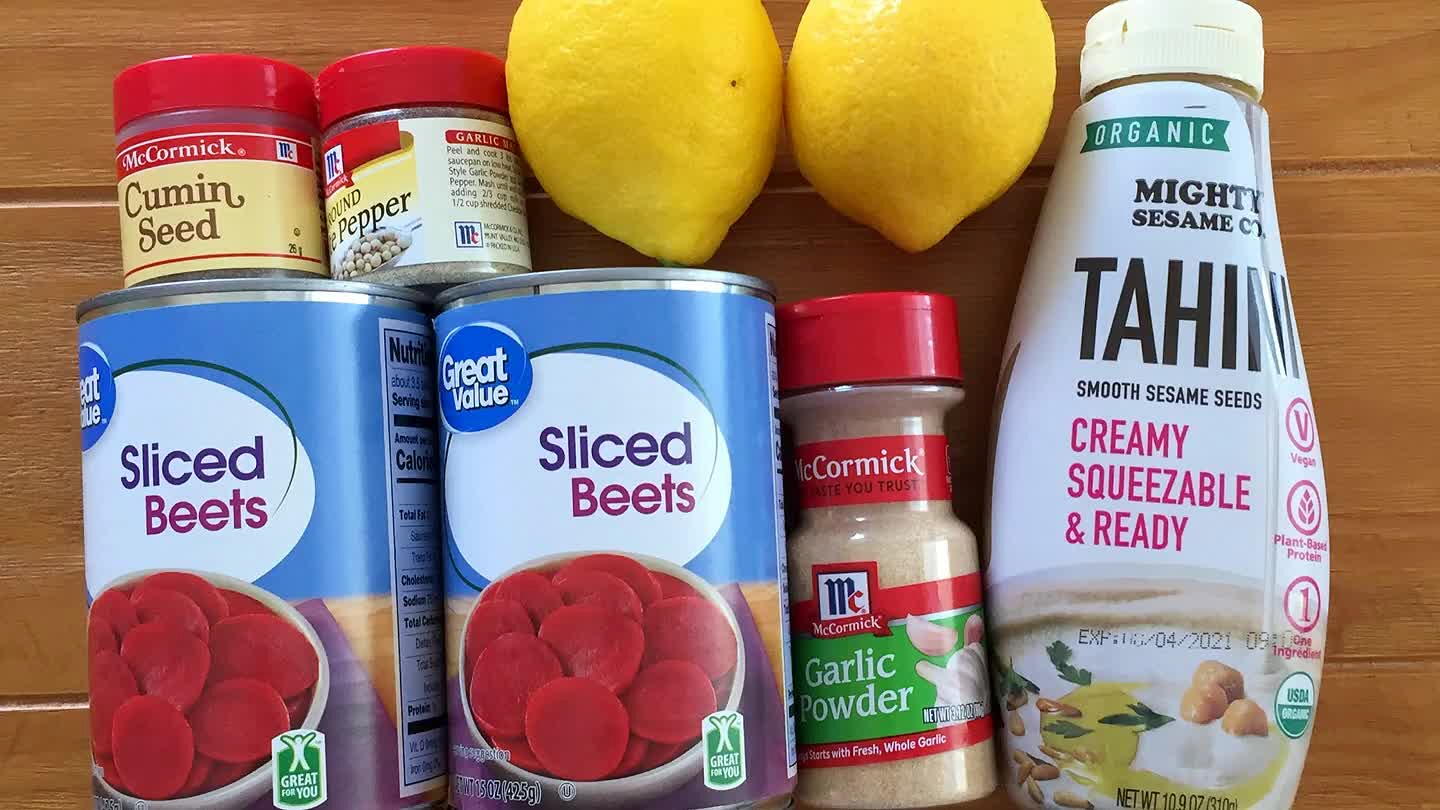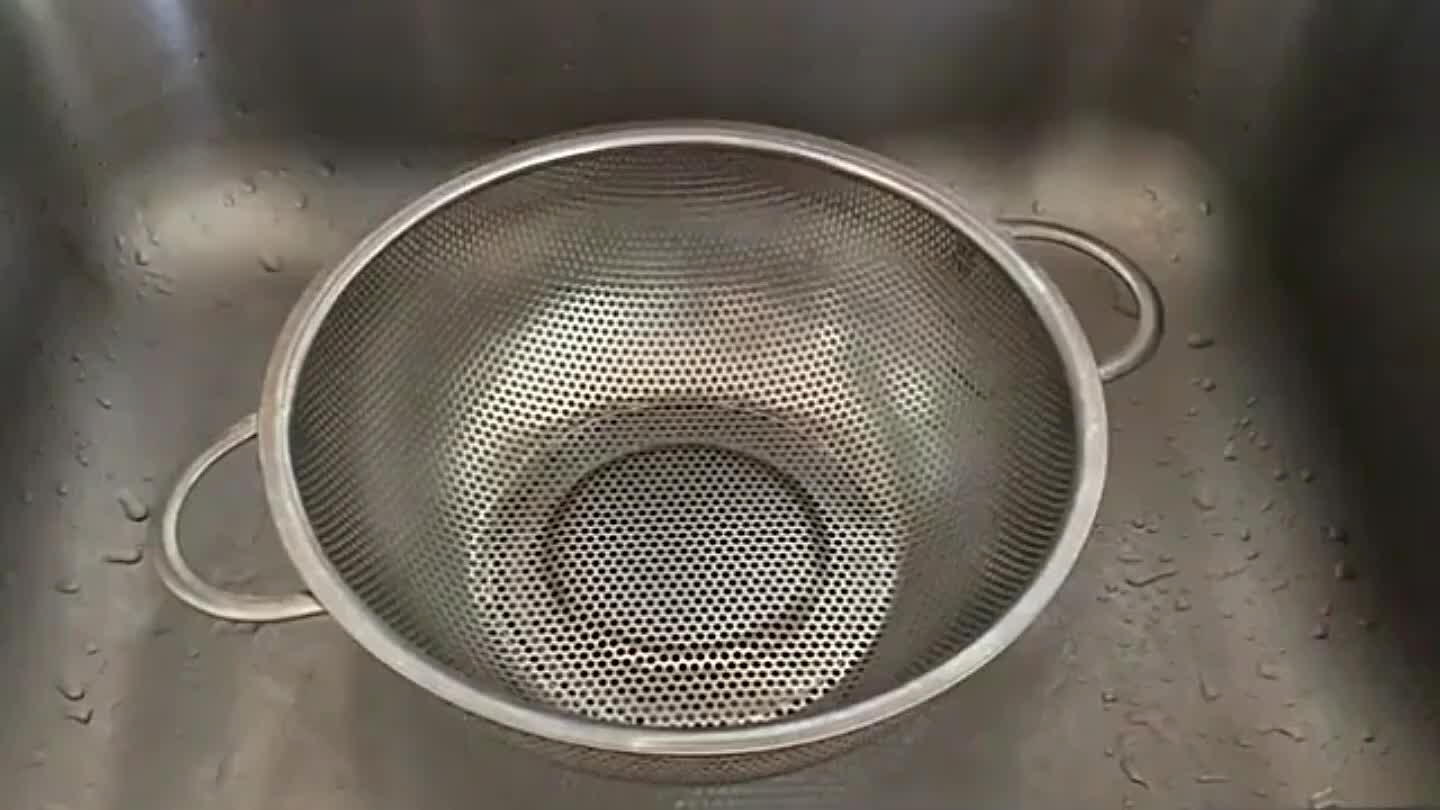 Wash your hands, all produce, and surfaces thoroughly. Drain beets if using canned. Boil, steam, or roast if using fresh. Mince garlic. Squeeze lemon juice if using fresh.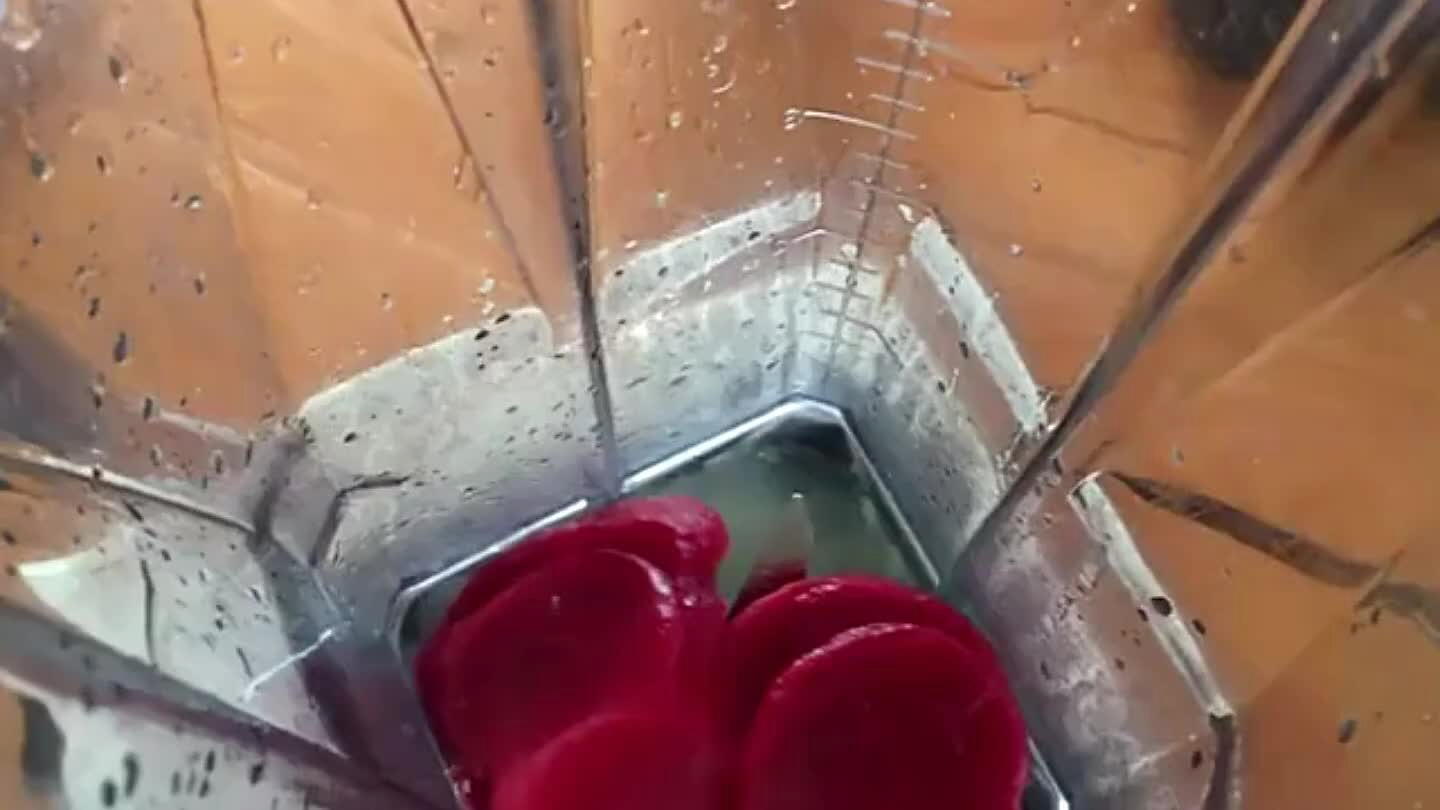 Combine beets, garlic, cumin, salt, pepper, lemon juice, and tahini if using in a blender or food processor. To make a chunky version if you don't have a blender or food processor, mash beets with a potato masher or fork to desired consistency. Add remaining ingredients and water or beet juice if needed.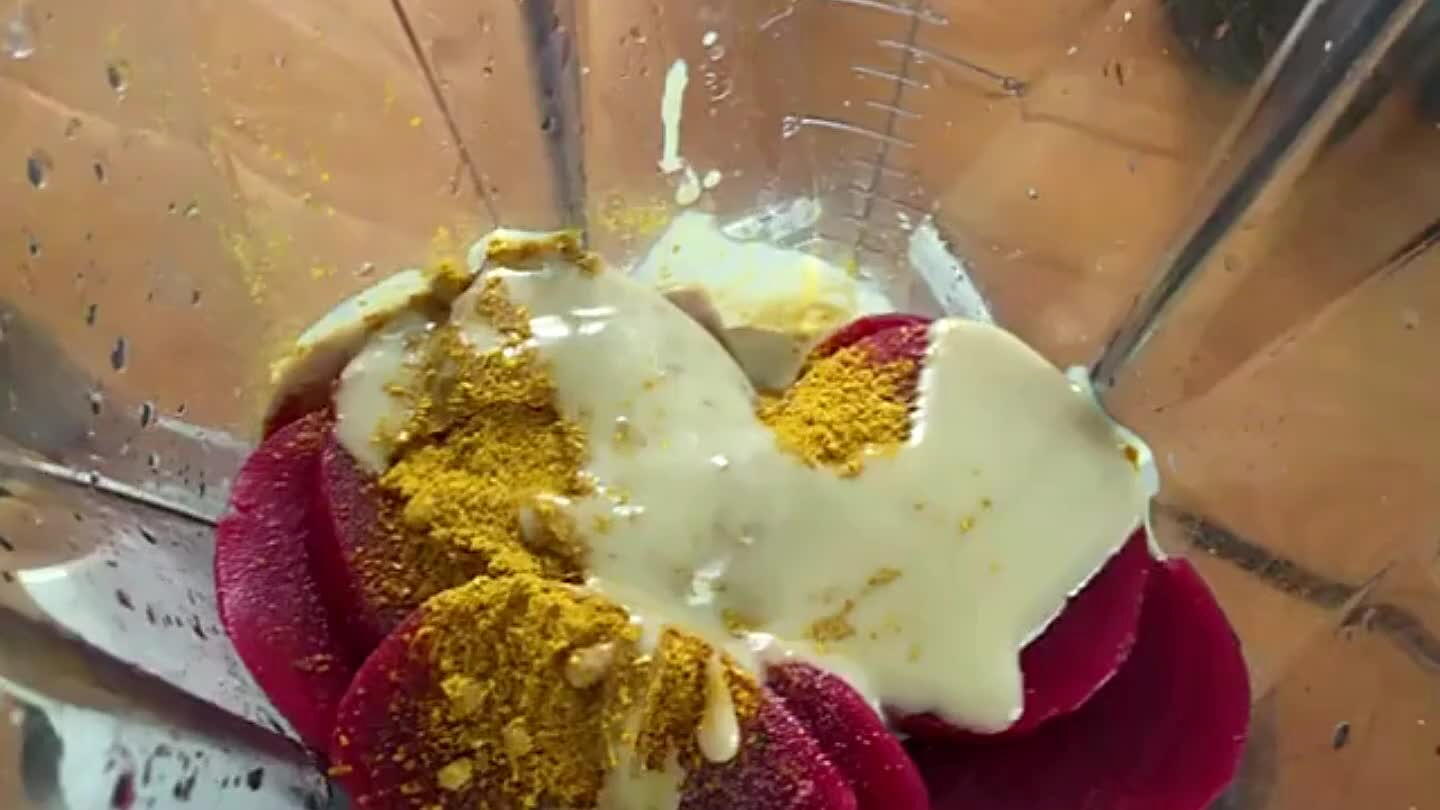 Add extra water or beet juice as needed to reach desired consistency.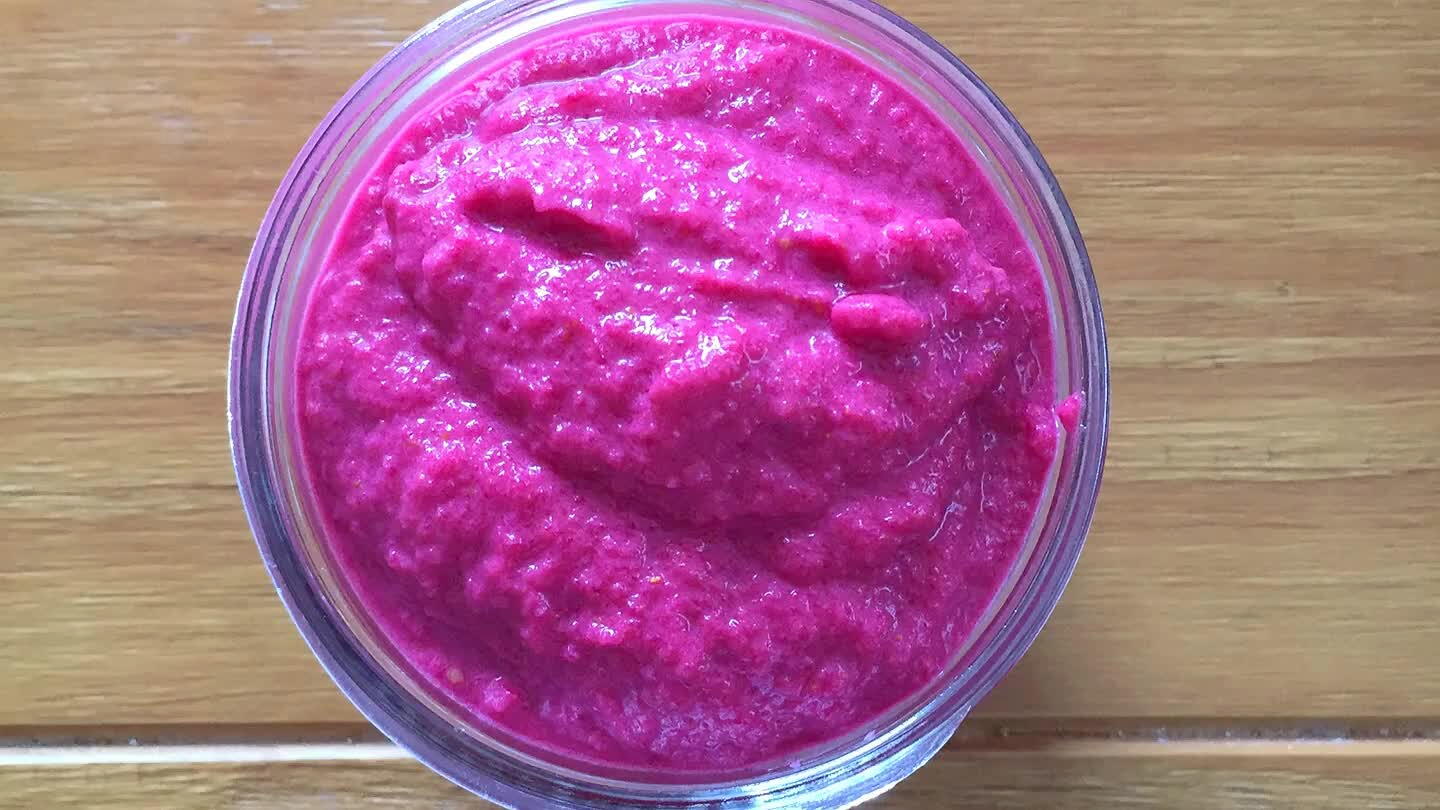 Serve with carrots, celery, jicama, or whole wheat crackers. Refrigerate within 2 hours.