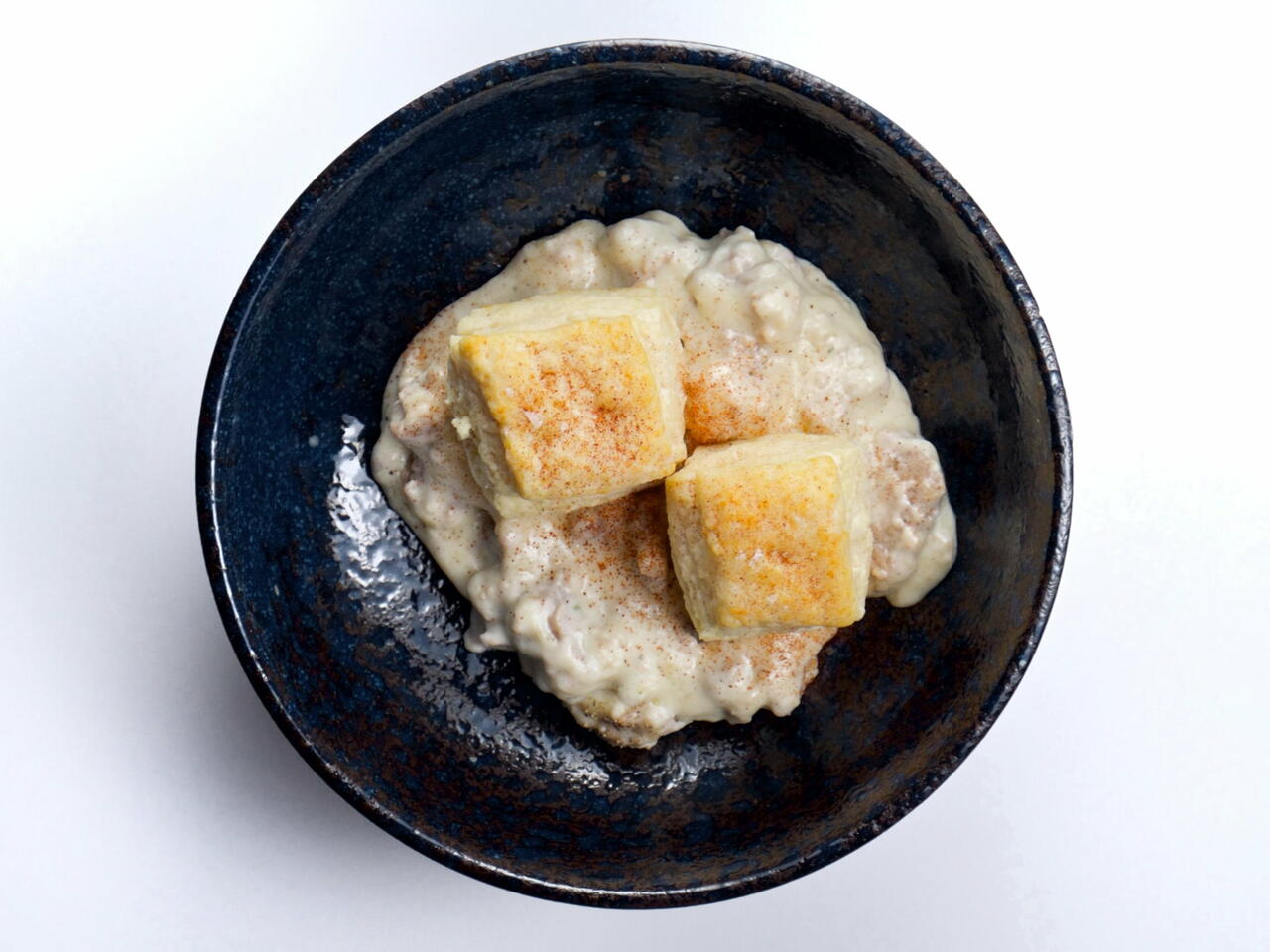 What you will need
BISCUITS
2 cups AP Flour
1 stick Unsalted Butter
1 cup Milk
1 tsp Salt
2 Tbsp Baking Powder
SAUSAGE GRAVY
2 Tbsp Unsalted Butter
1 lb. Pork Sausage
4 Tbsp AP Flour
2 cups Milk
Salt
Black Pepper
(Nutritional facts 232 calories, 15.94 g fat, 16.27 g carbohydrates, 6.44 g protein, 44 mg cholesterol, 545 mg sodium)
How to cook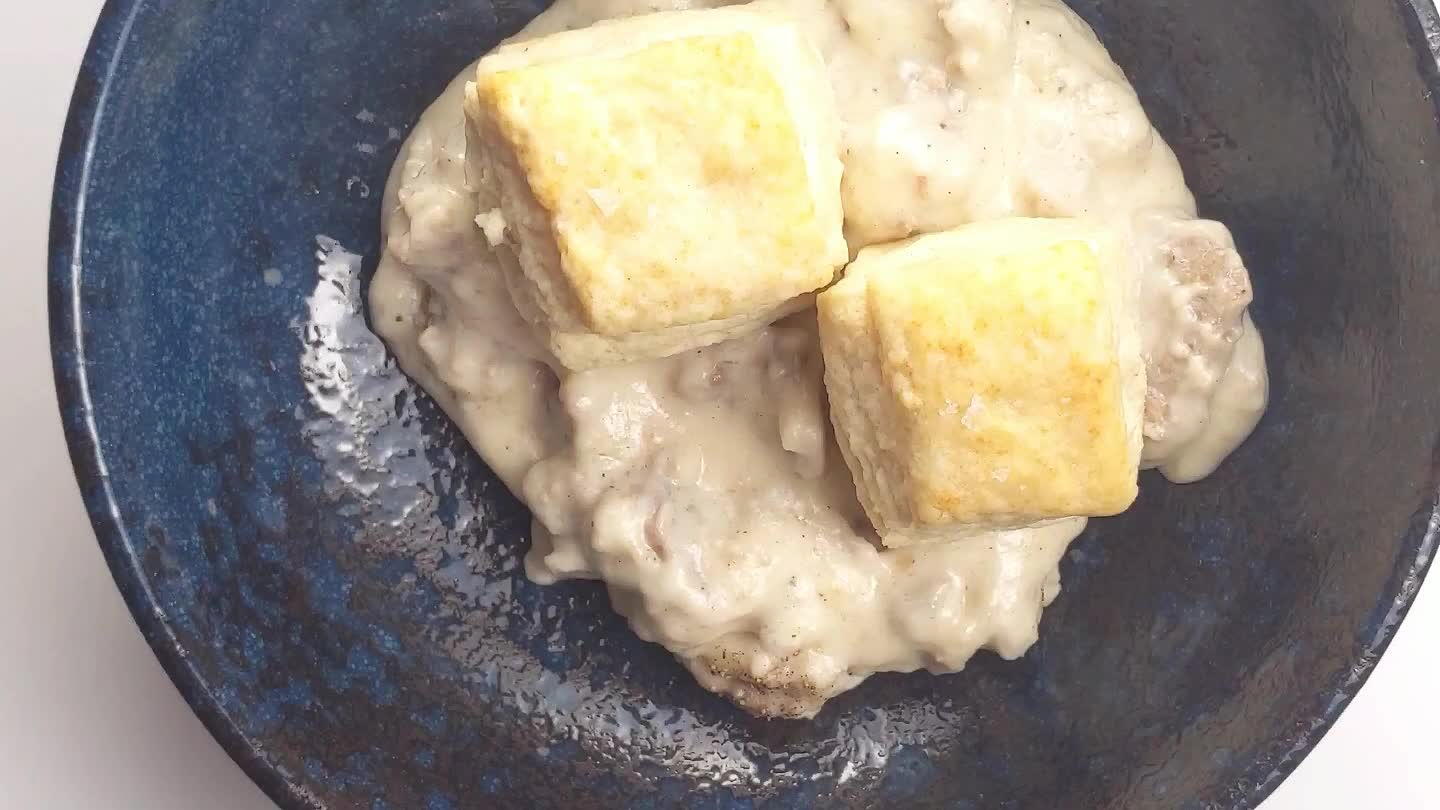 MAKE THE BISCUITS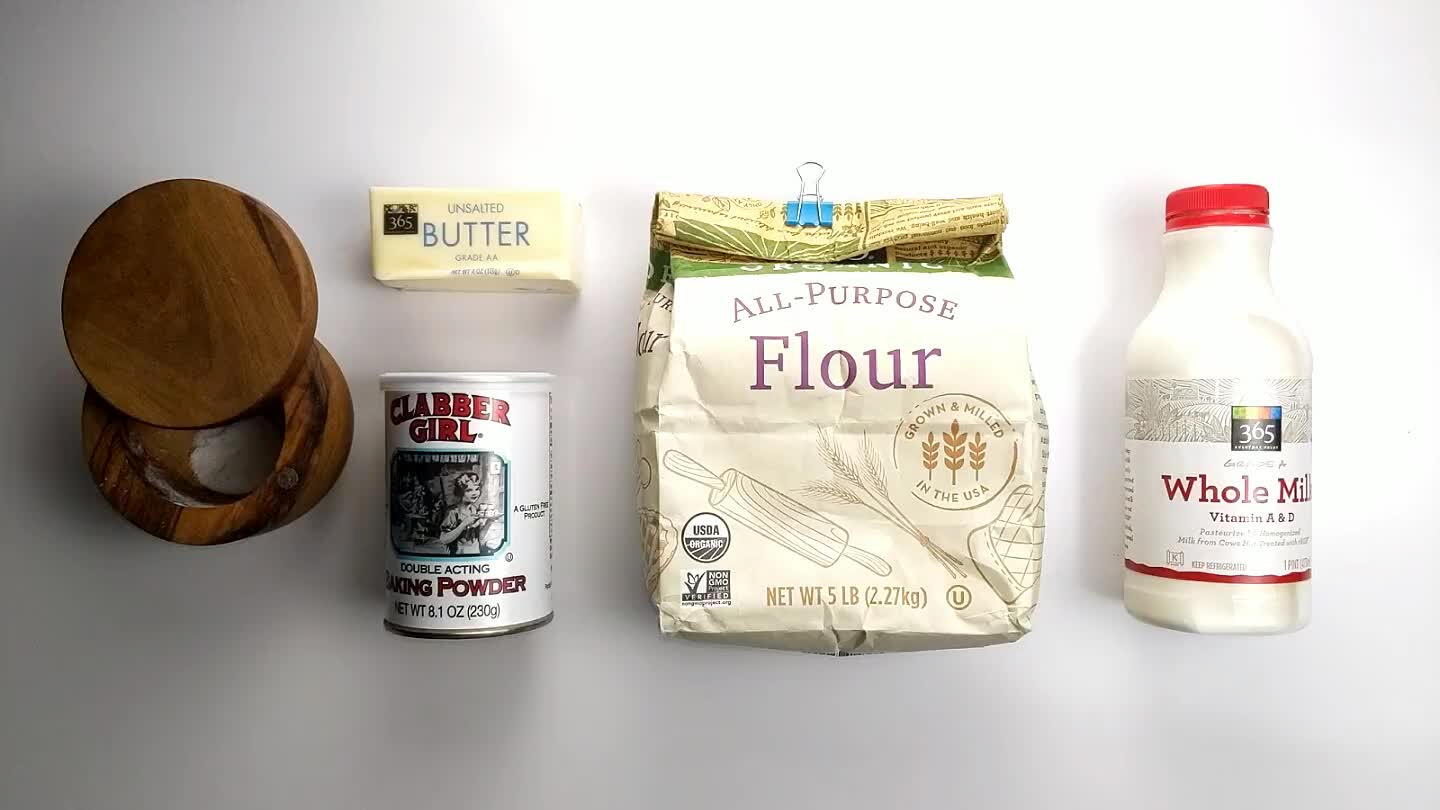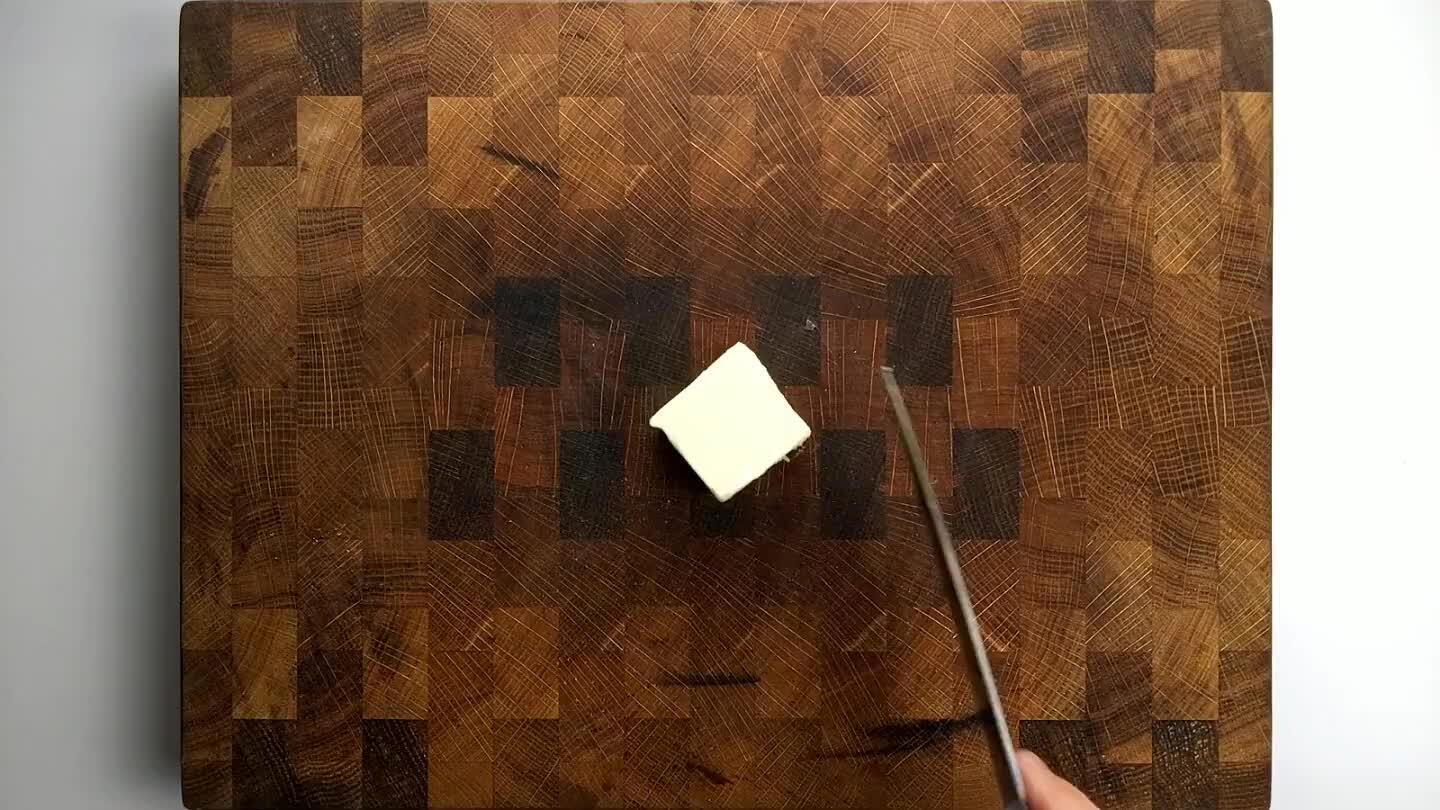 First step here is to chop the butter into smaller pieces and toss it in the freezer. Cold butter is crucial to a high-quality biscuit and small pieces will both chill faster and incorporate into the dry ingredients more quickly without heating back up.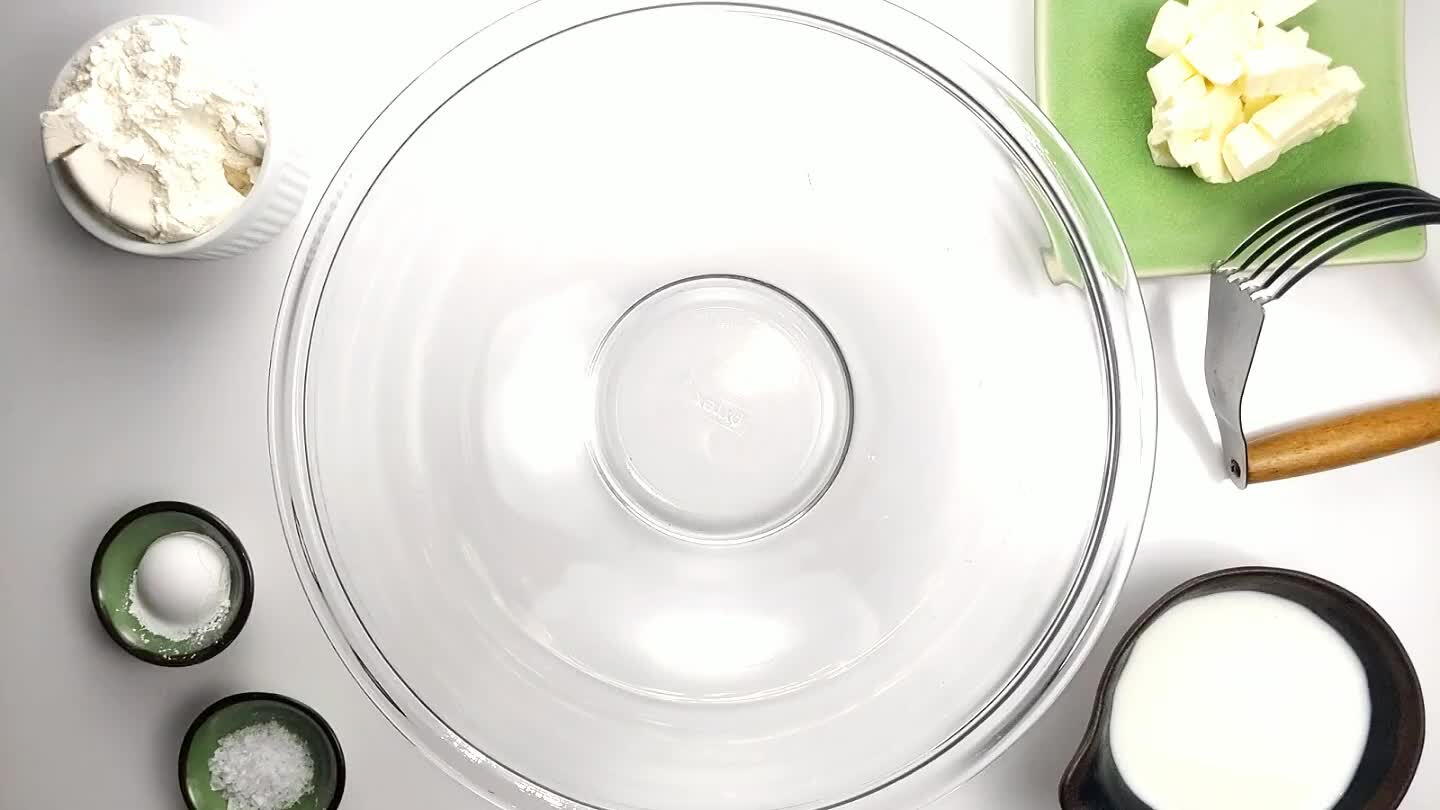 Place the flour in a large mixing bowl.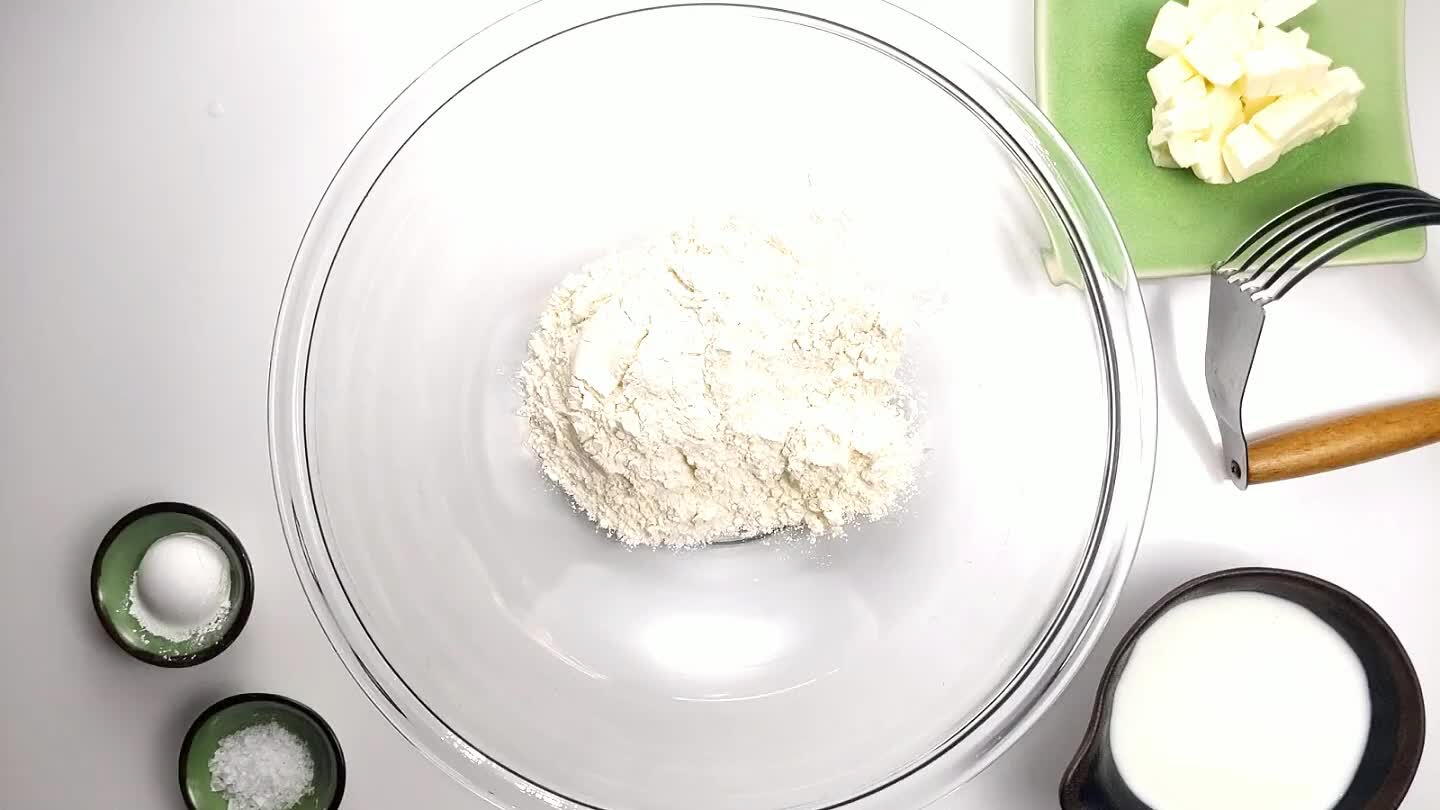 Add the baking powder.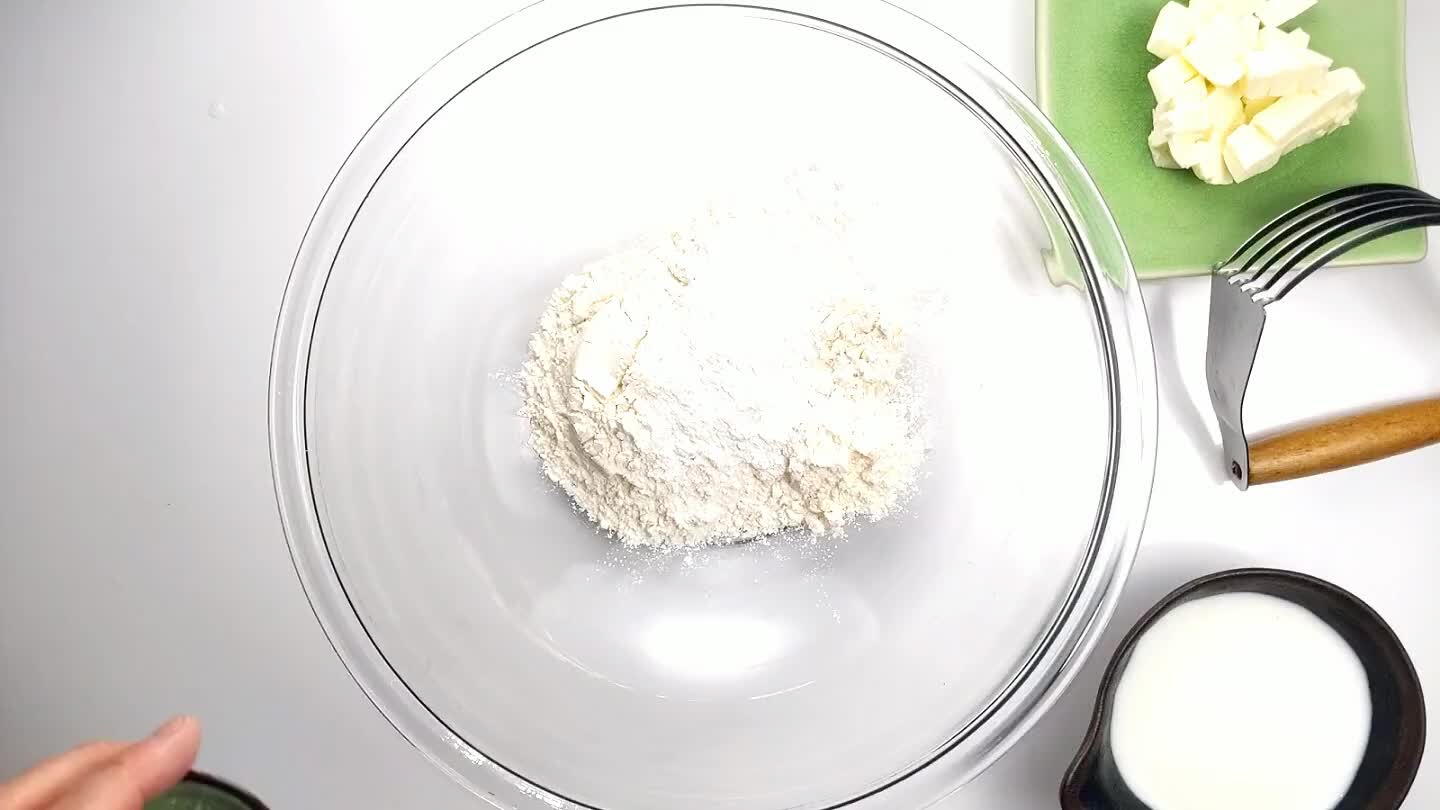 Add the salt.
Add the butter and cut it into the dry ingredients. A pastry cutter is very helpful here. But if you don't have one, chill the butter and grate it as you would cheese, then cut it in with a fork. What you're looking for is a sandy crumble. When you squeeze the mixture together in your palm, it should crumble like weak sandstone. It's okay if some small butter clumps remain.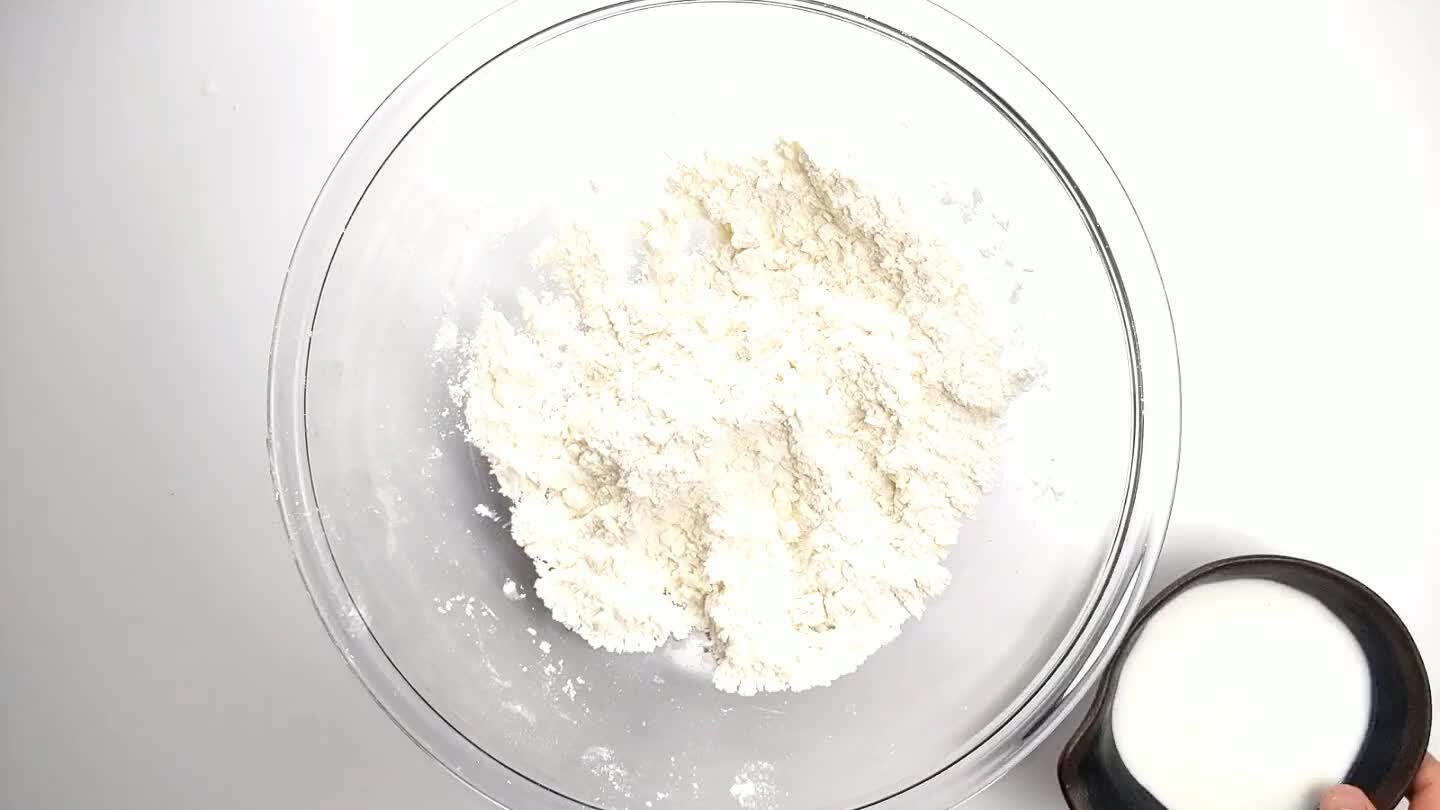 Add the milk.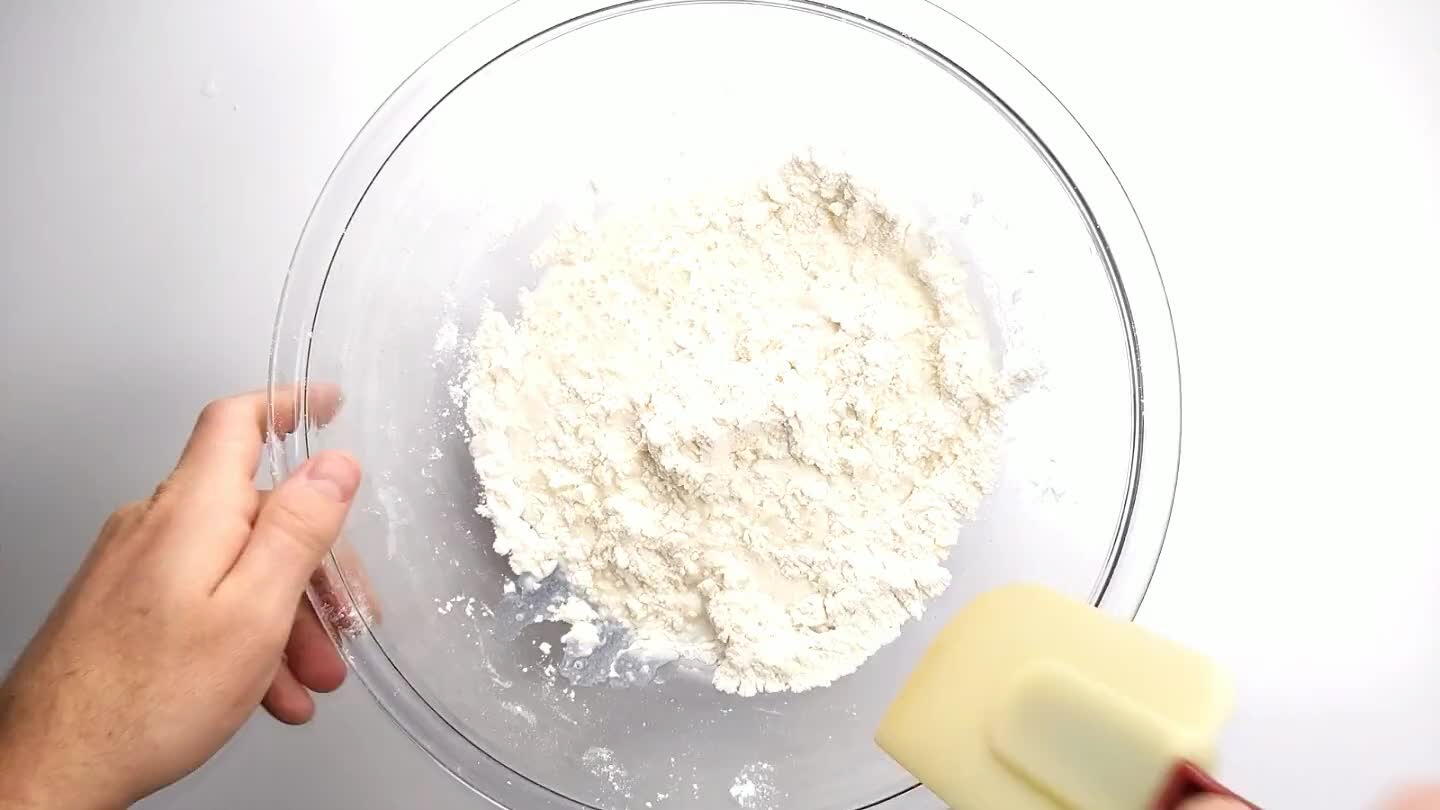 Mix together quickly to form a dough. I like to use a wooden spoon or a spatula to keep the dough cool.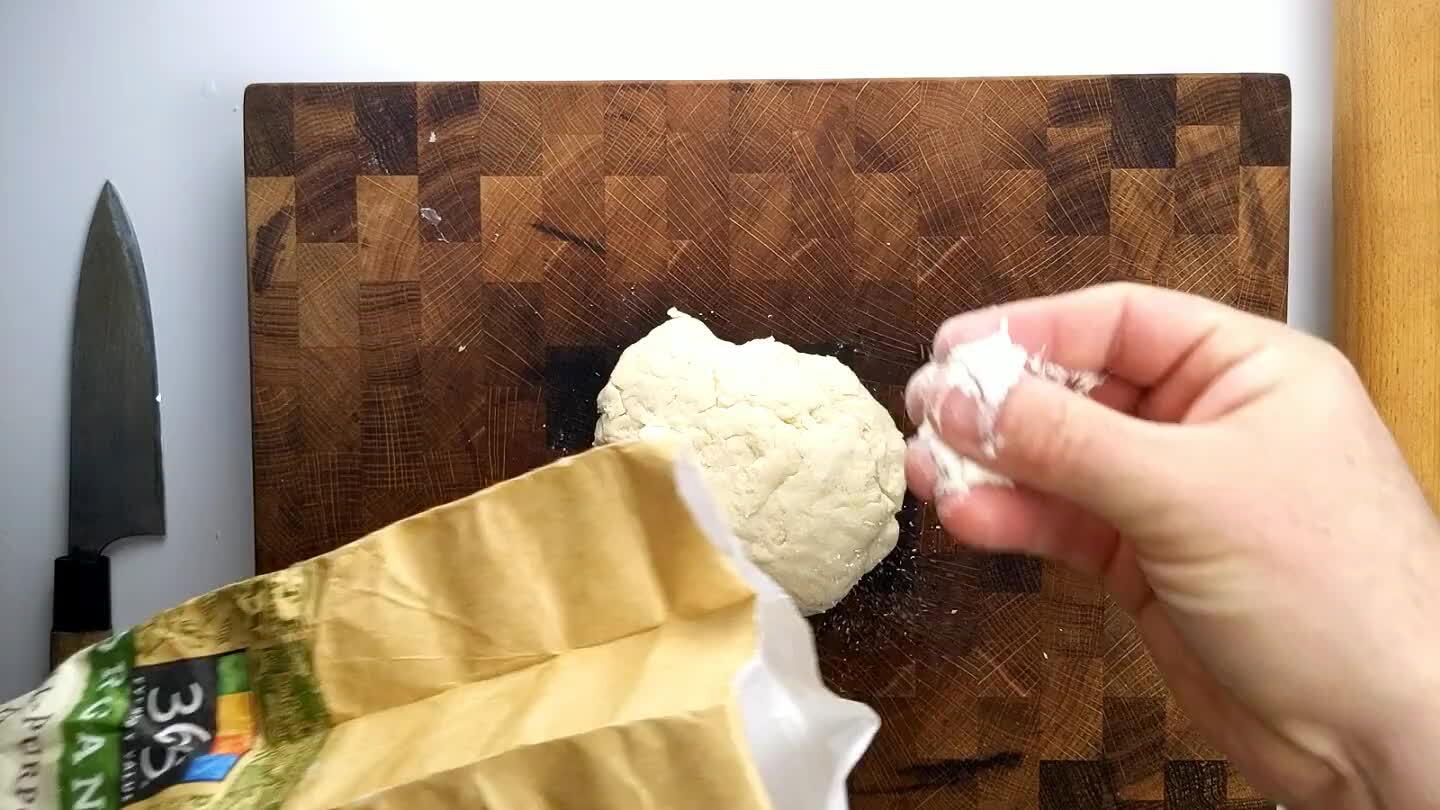 Coat the dough with a little flour. Roll out the dough to a rectangular shape, around 1/2" thick.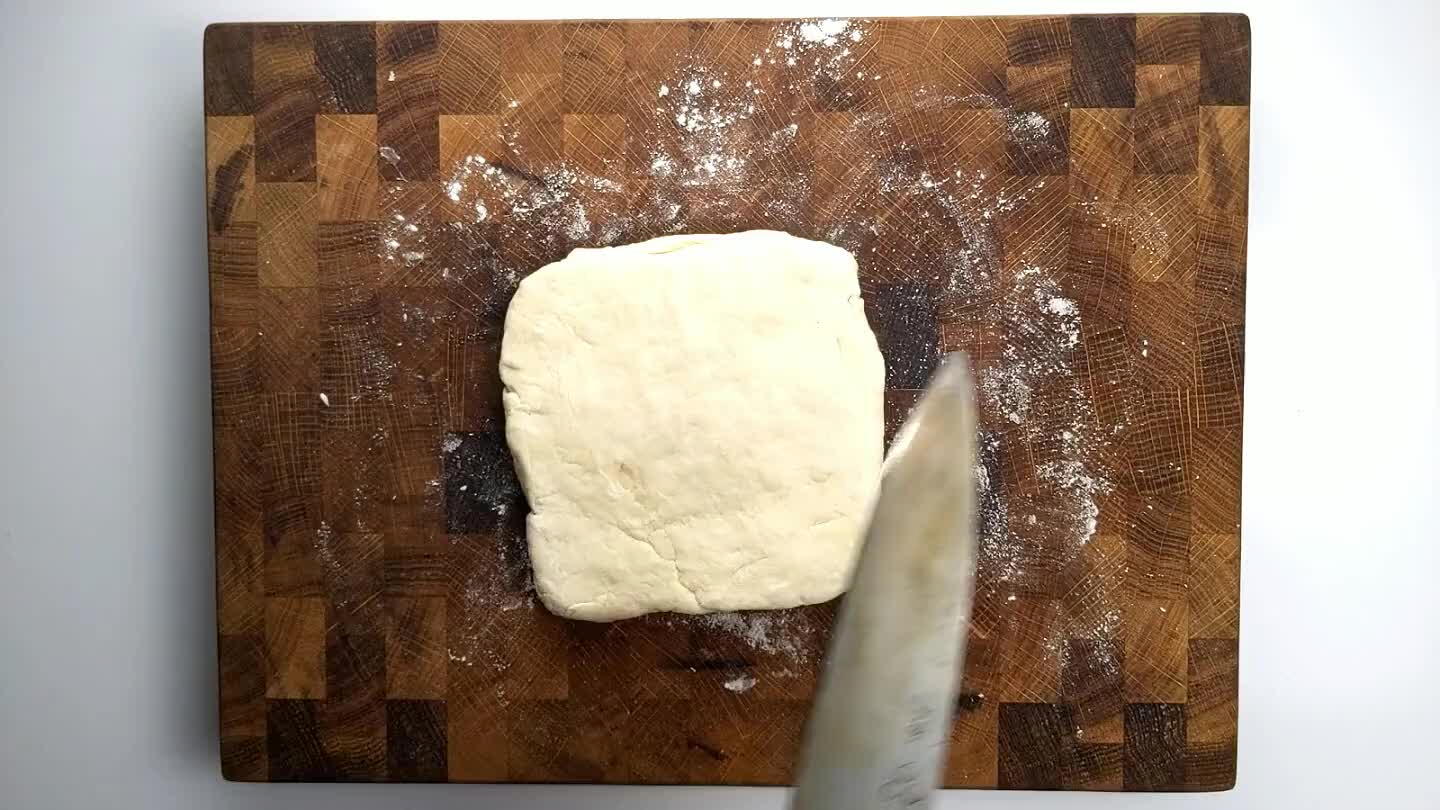 Cut biscuits as desired. Use a biscuit cutter or a sharp knife. Trim the edges and divide the dough into biscuit-shaped sections.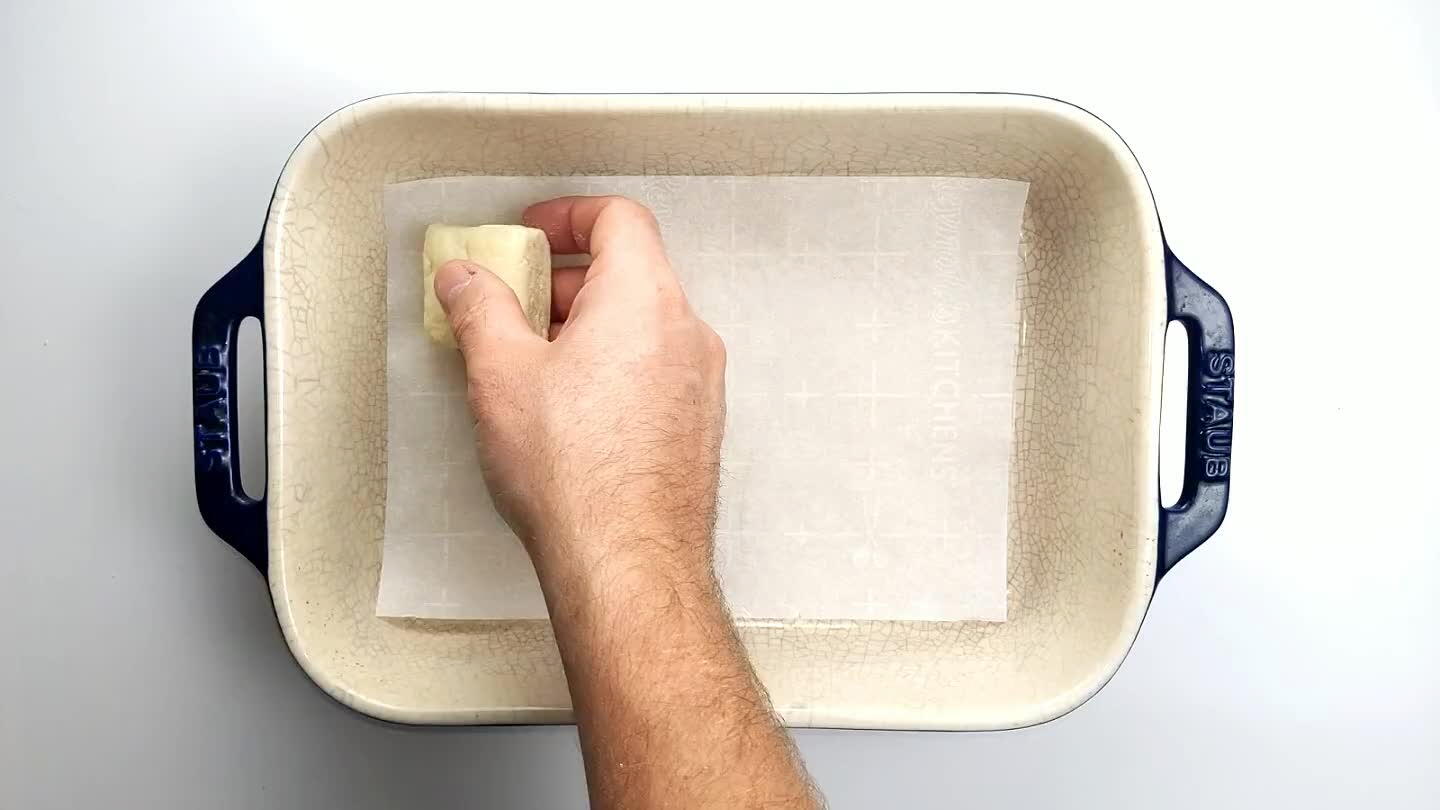 Place your biscuits on a parchment-lined baking sheet.
Bake for 6 minutes. Rotate and bake 6 minutes longer. Biscuits should be only just beginning to brown. Depending on size, they may need to bake a little longer.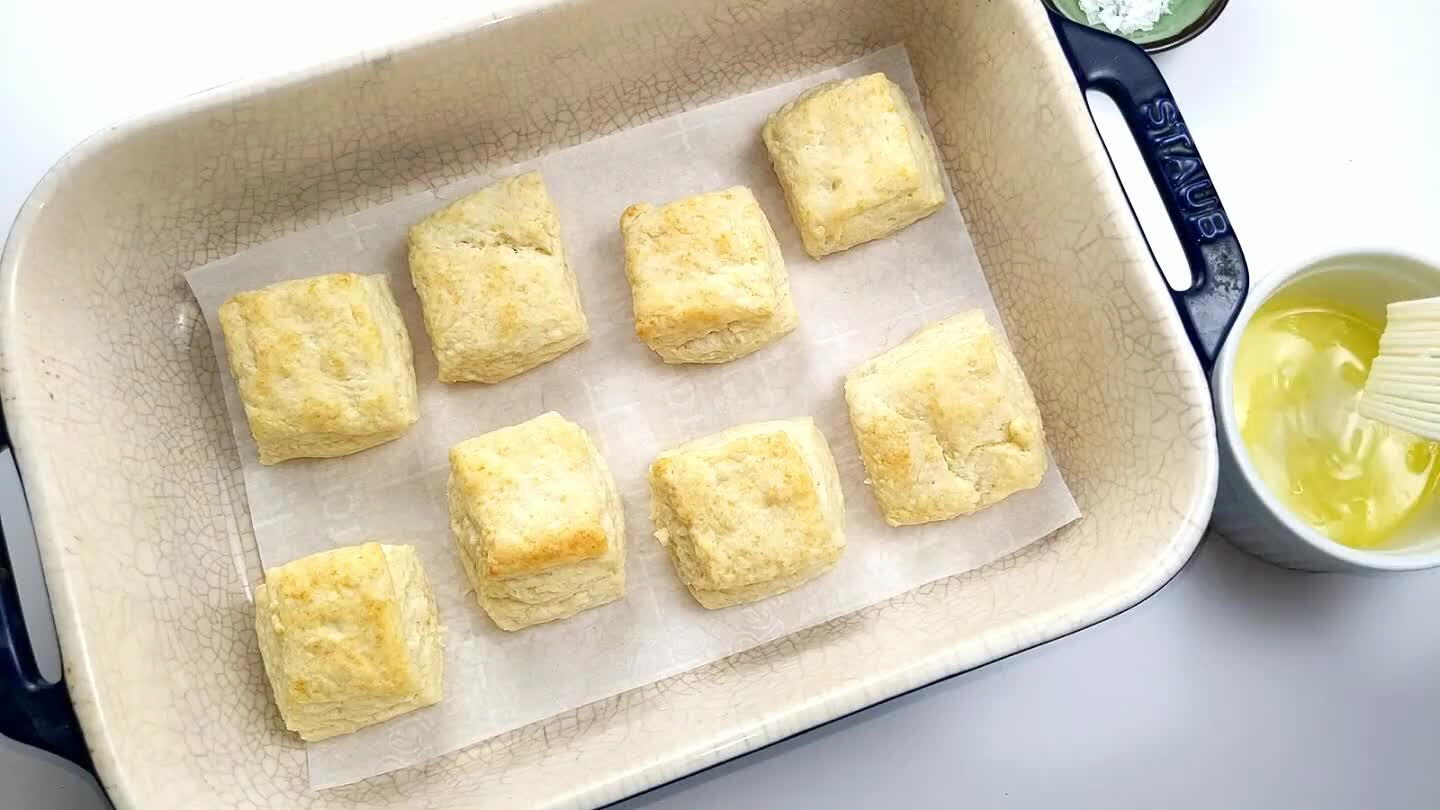 This is optional, but recommended. Hot out of the oven, coat each biscuit with a little melted butter and some sea salt.
MAKE THE GRAVY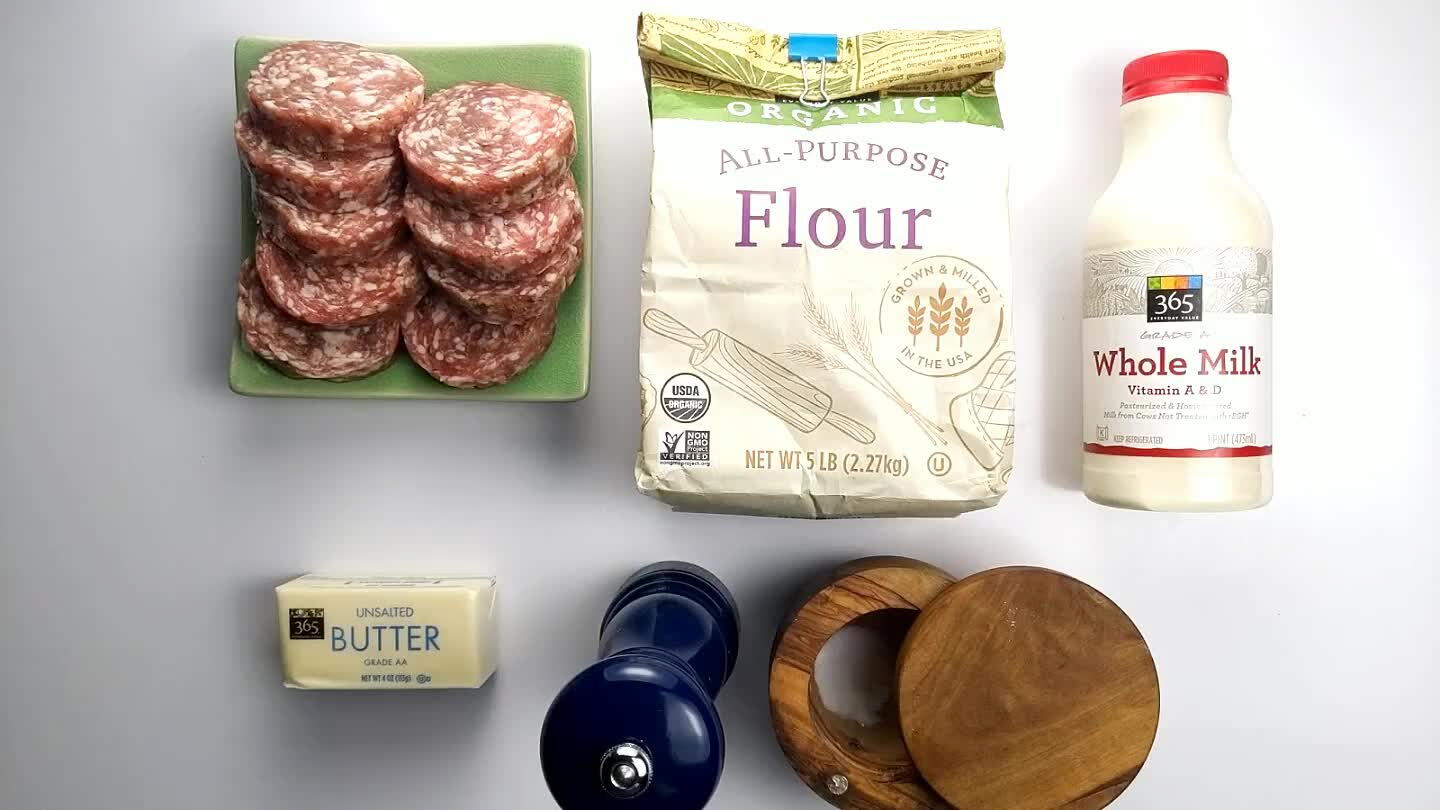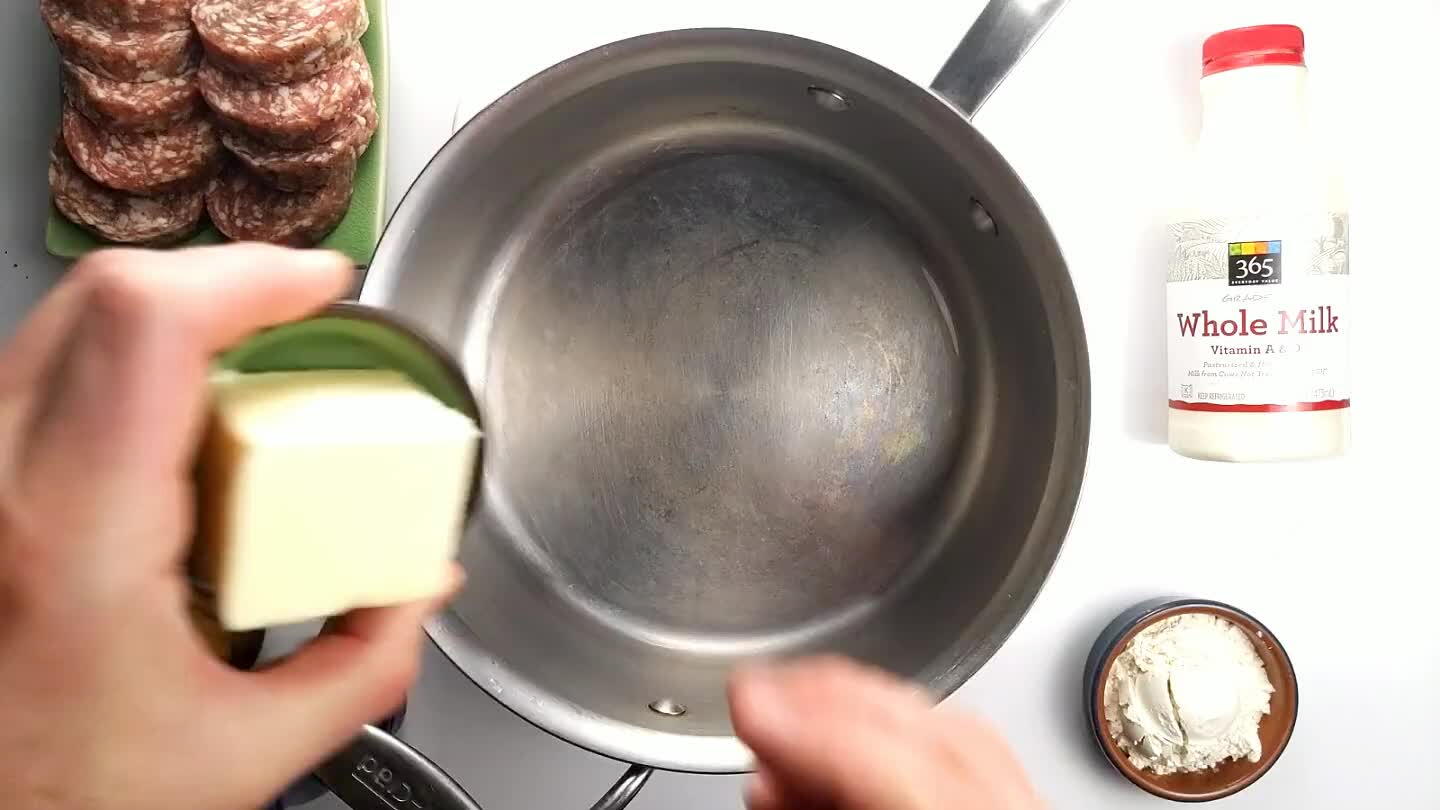 Melt the butter in a sauce pot over medium heat.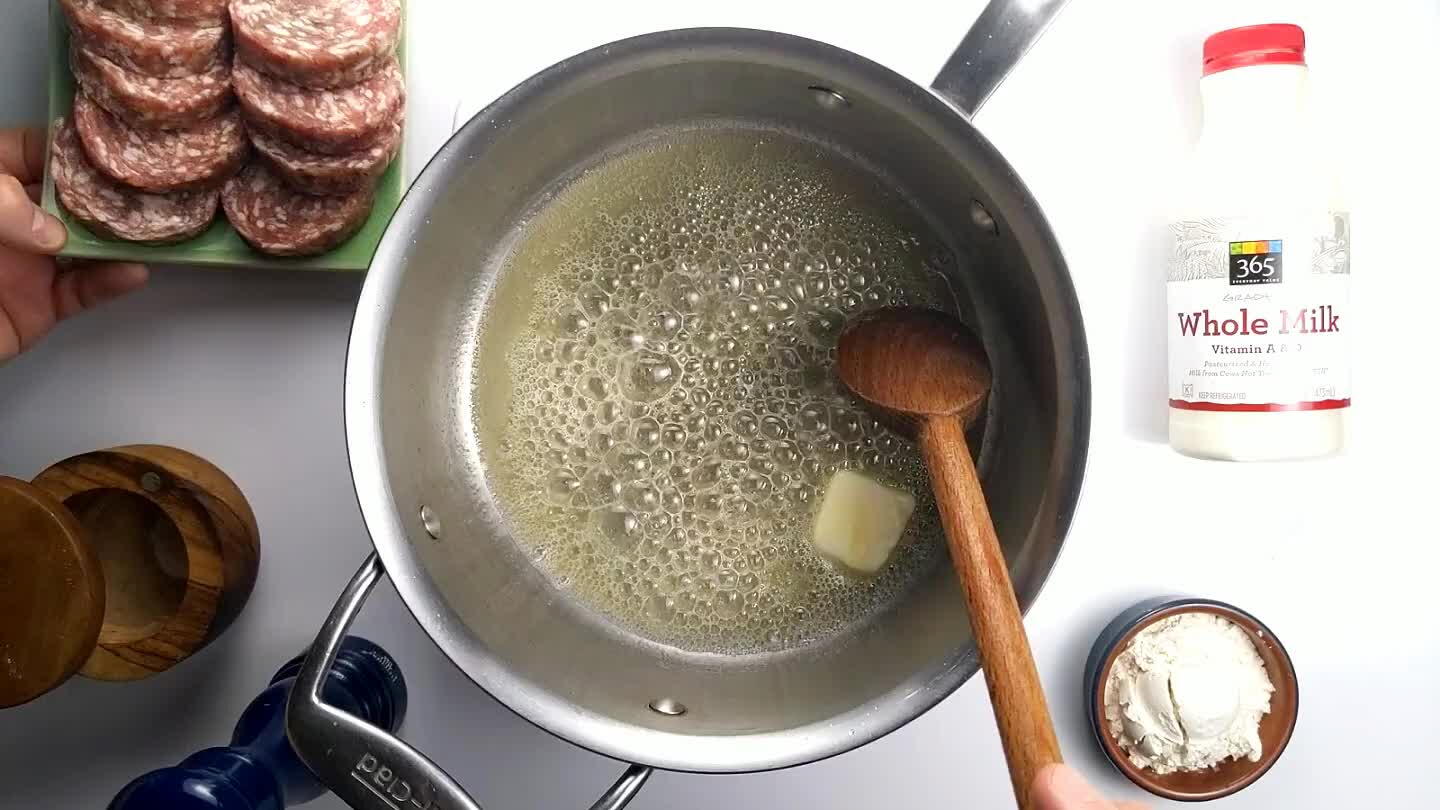 Add the sausage and cook until browned.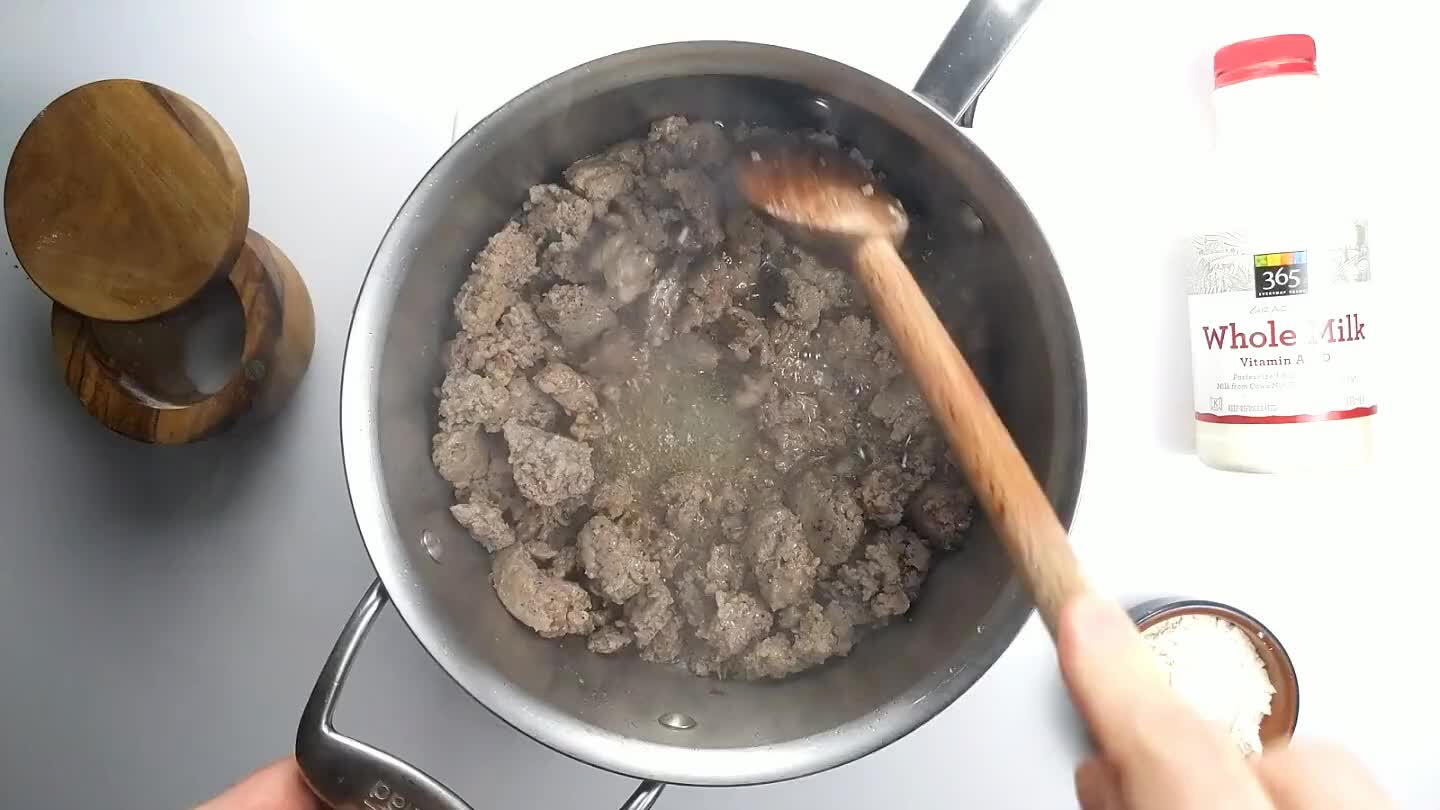 Stir in the flour. Continue stirring over heat for about a minute to toast the flour.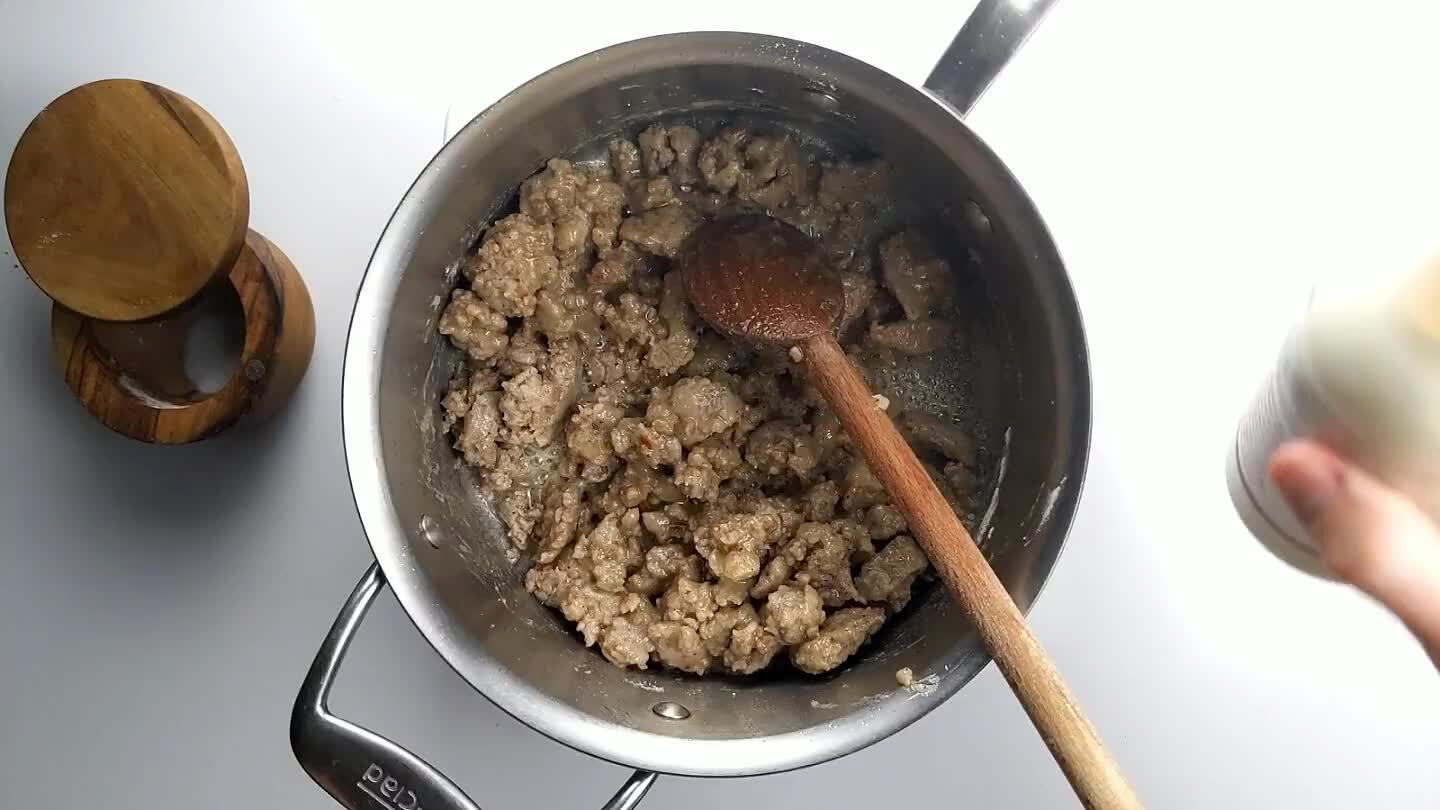 Stir in the milk. Bring to a simmer.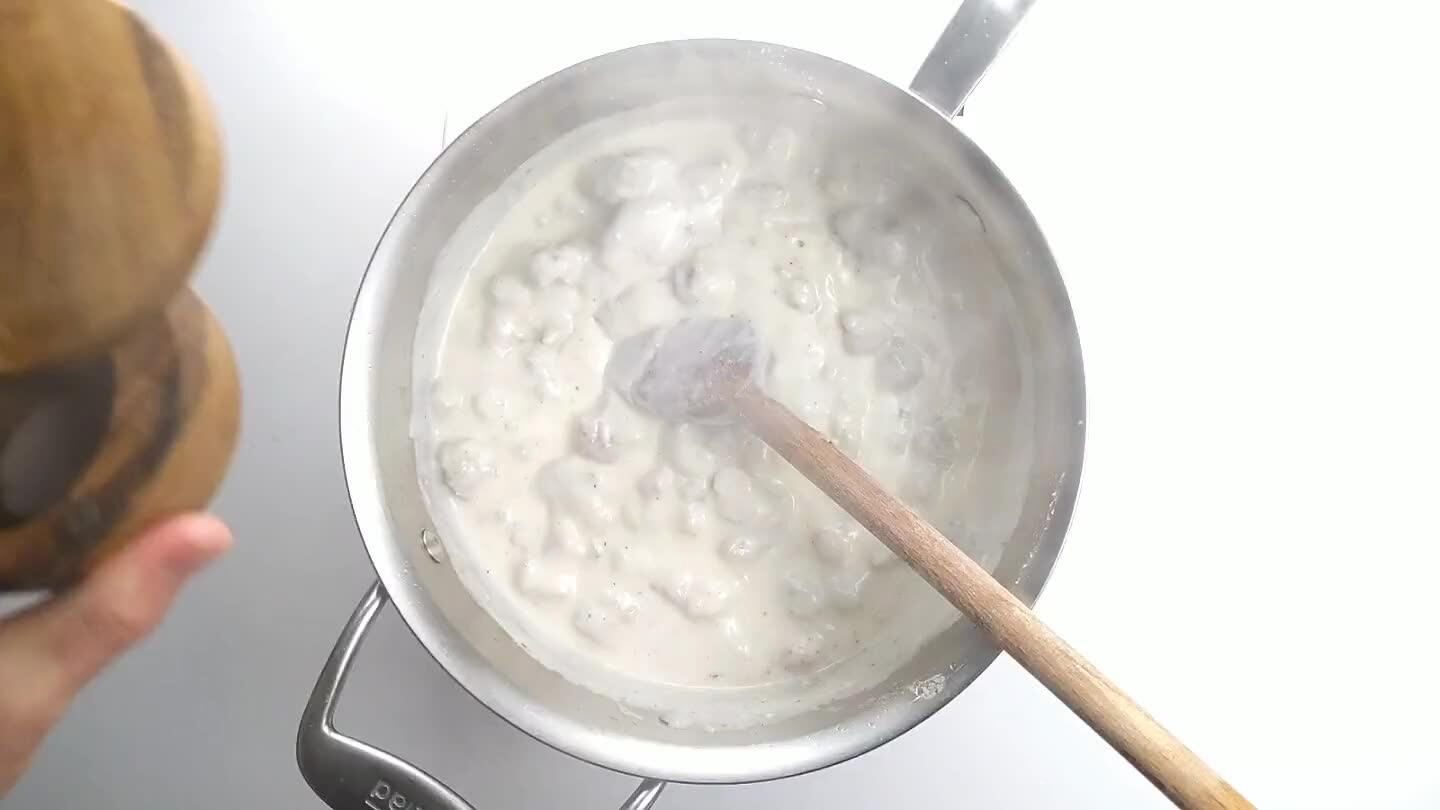 If the gravy is too thick, add a little water before seasoning. Add salt or more pepper if needed.