Bisquick Zucchini Triangles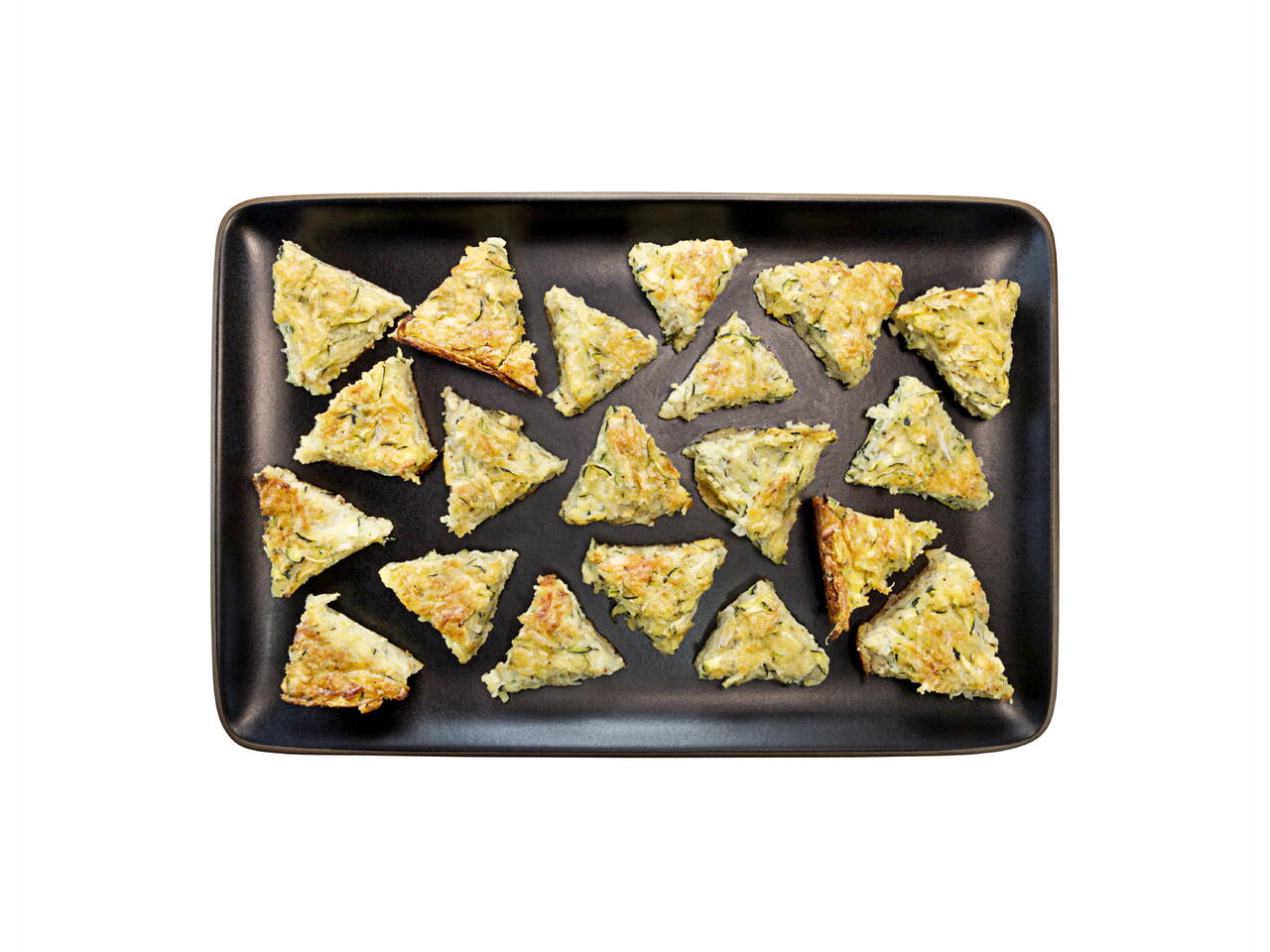 12 portions
40m
With zucchini and a few pantry staples, make these fluffy bites perfect for an appetizer or side. Leftovers are delicious for breakfast the next morning!
What you will need
2 Zucchini
1/2 Onion
4 Eggs
1/4 cup Vegetable Oil
1/2 cup grated Parmesan Cheese
2 Cloves Garlic
1/4 tsp Black Pepper
1/2 tsp Salt
1/4 tsp Dried Oregano
1 cup Bisquick
(Nutritional facts 383 calories, 25.54 g fat, 23.04 g carbohydrates, 15.67 g protein, 321 mg cholesterol, 642 mg sodium)
How to cook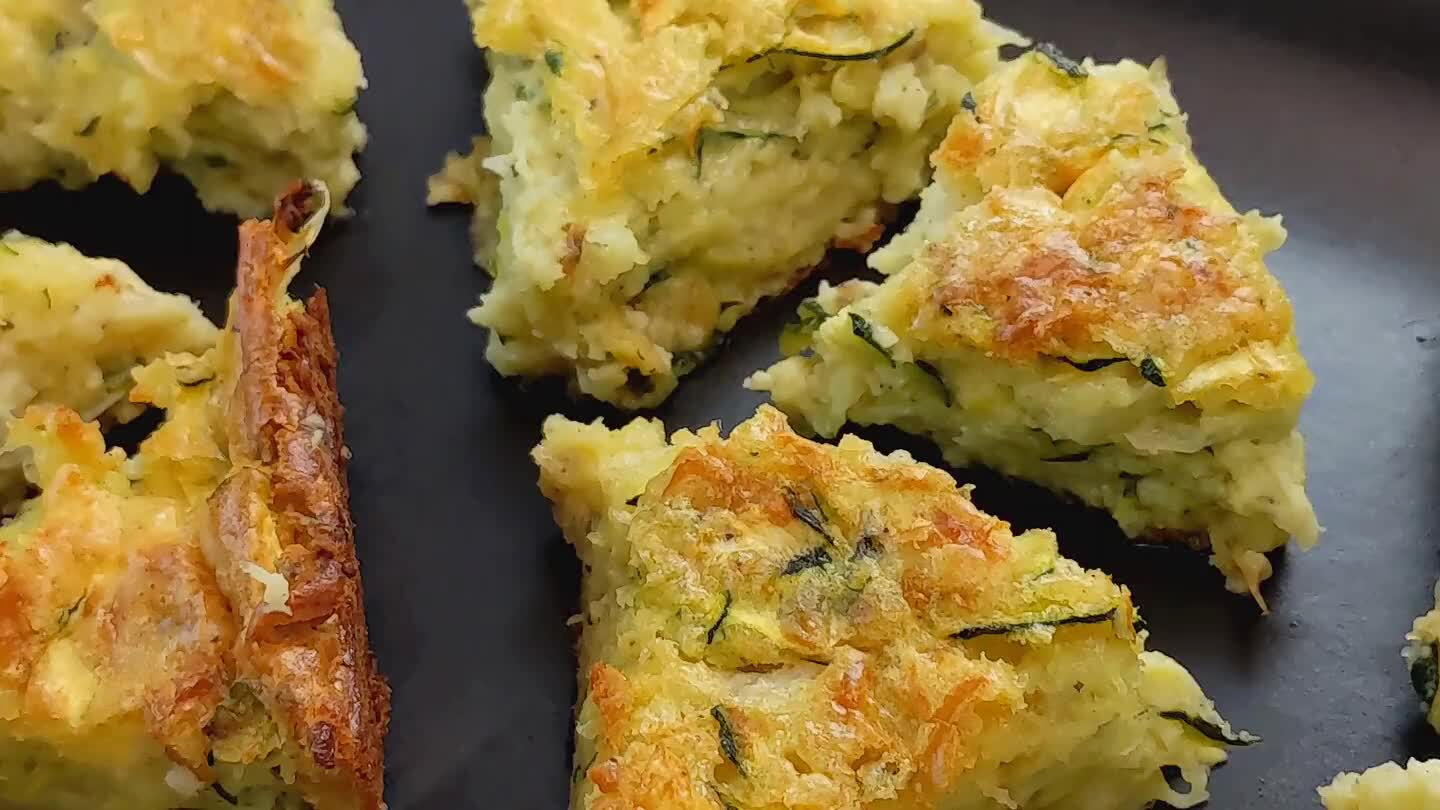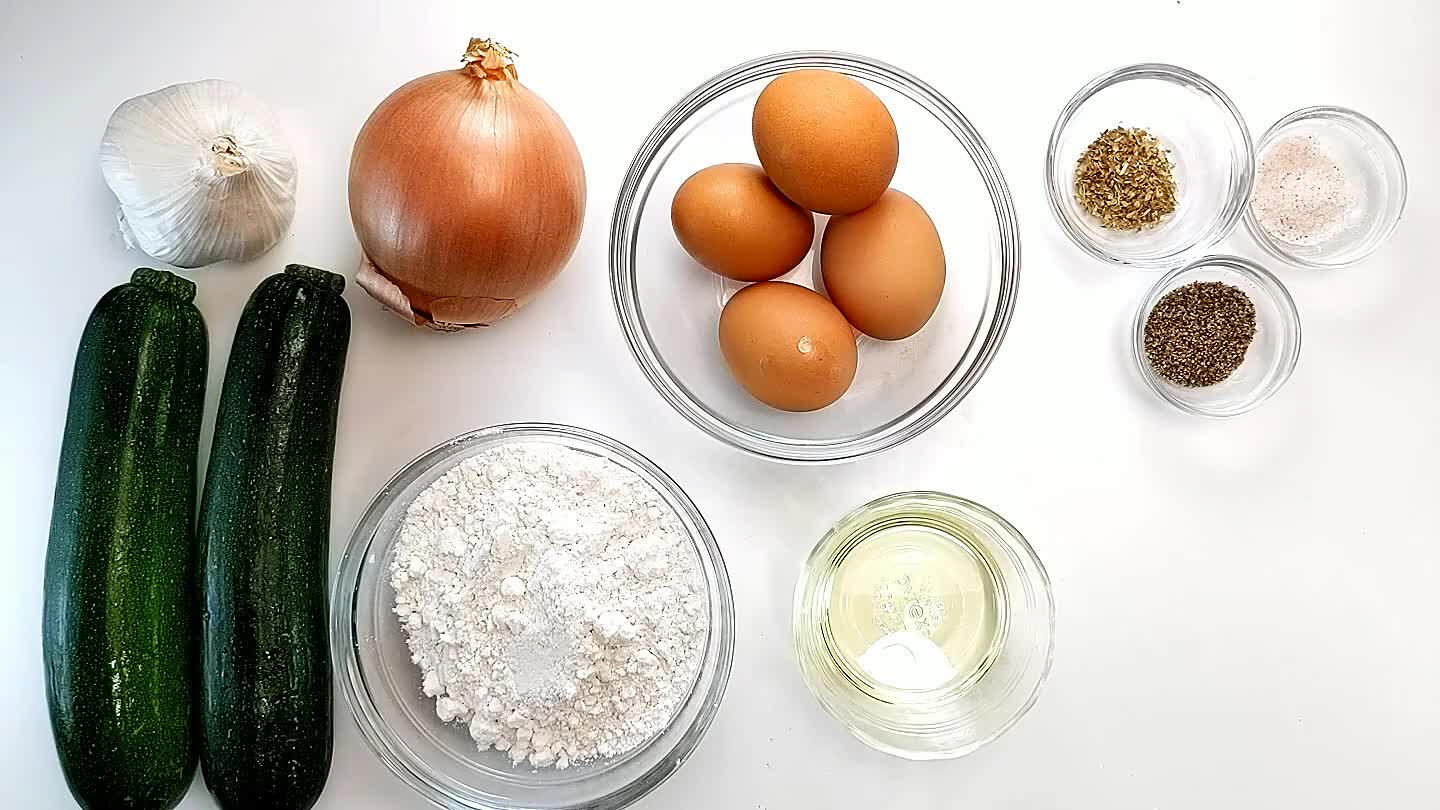 Gather and portion ingredients. Rinse zucchini.
Grate the zucchini. You will need about 3 cups grated zucchini for this recipe.
Peel the onion and cut in half. Grate half of the onion. I find that this is easiest when you leave the root end intact to help keep the onion together.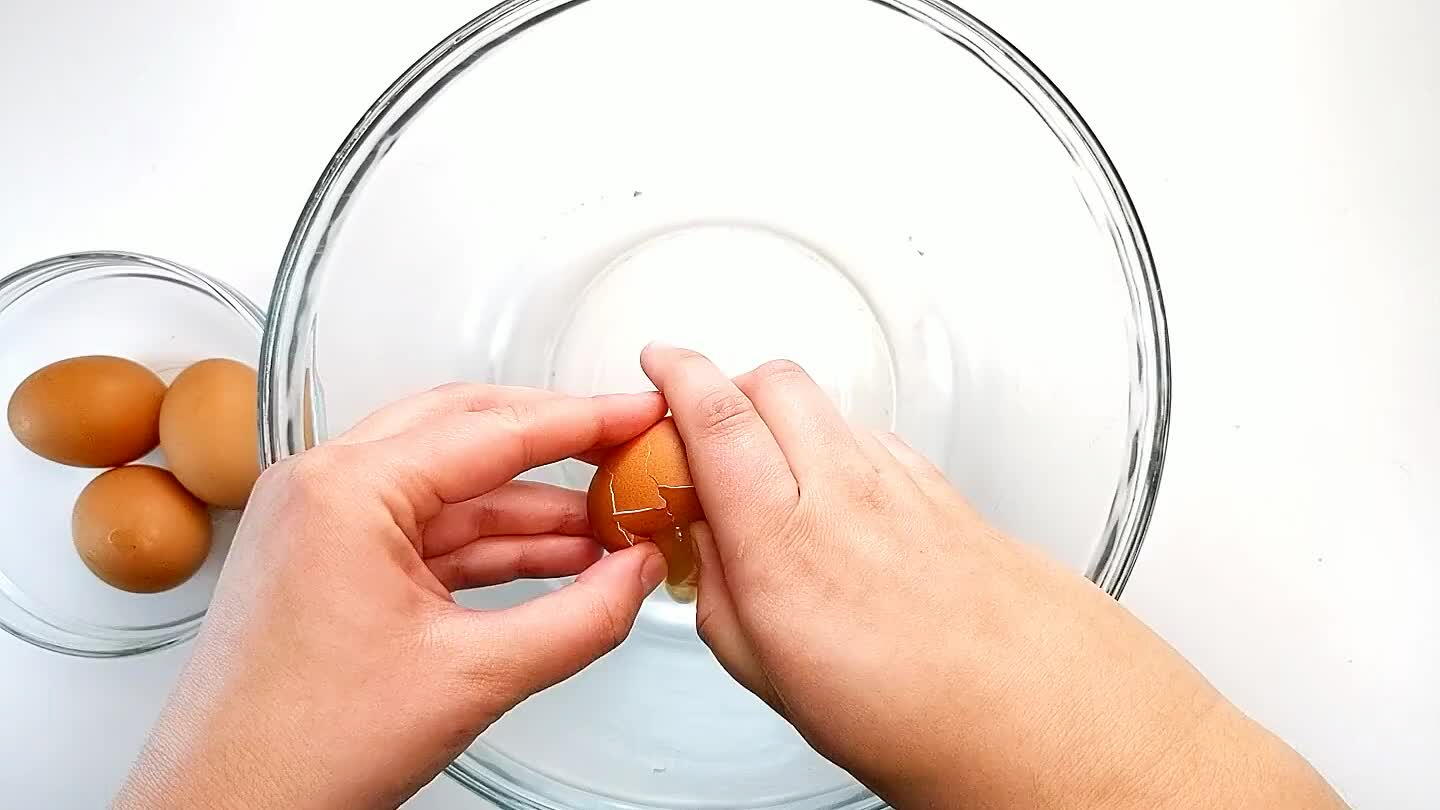 In a large mixing bowl, whisk the eggs, oil, and parmesan cheese together.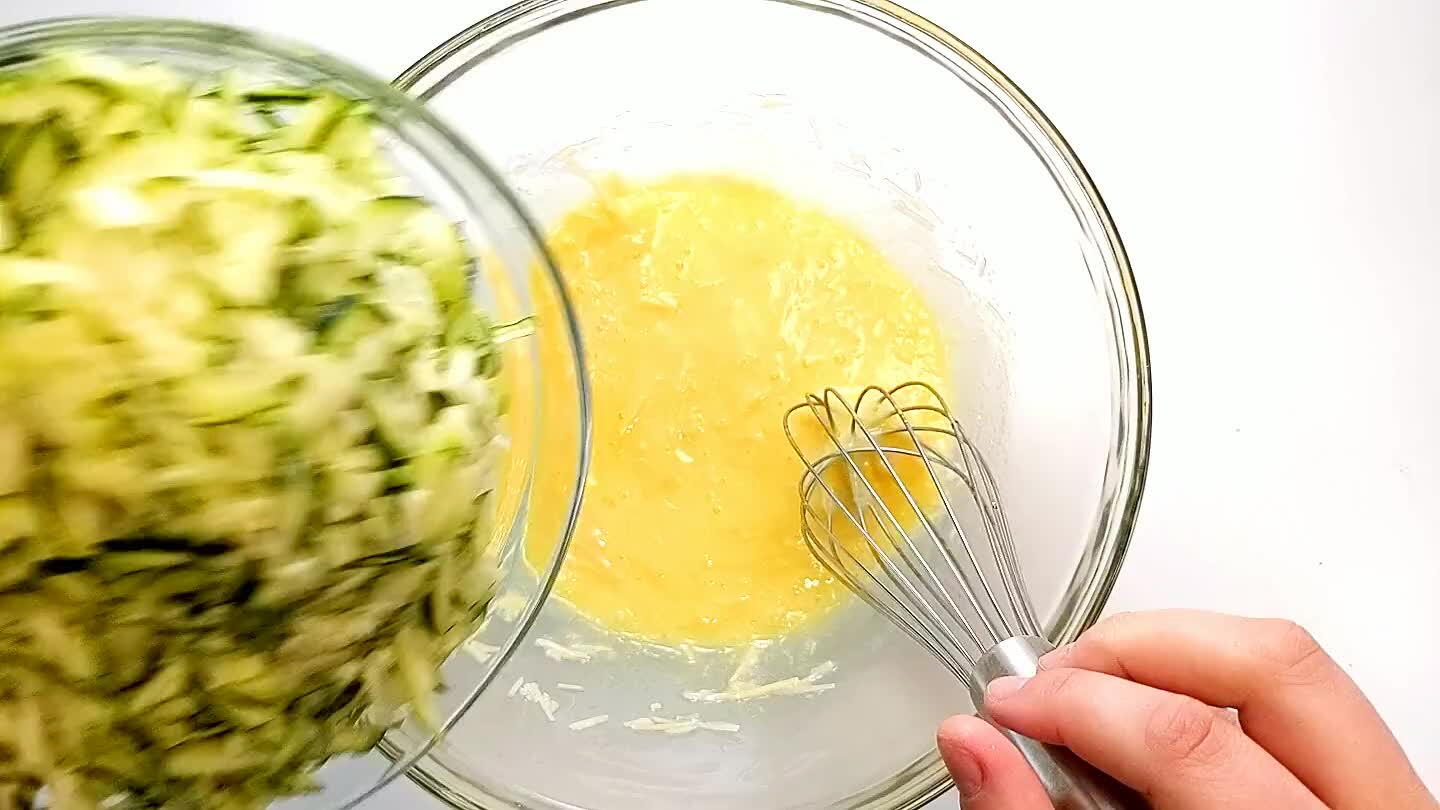 Add 3 cups shredded zucchini and the grated onion half to the bowl with the eggs. Stir to incorporate.
Grate or finely chop the garlic and add to the bowl.
Add the pepper, salt and dried oregano to the mixture.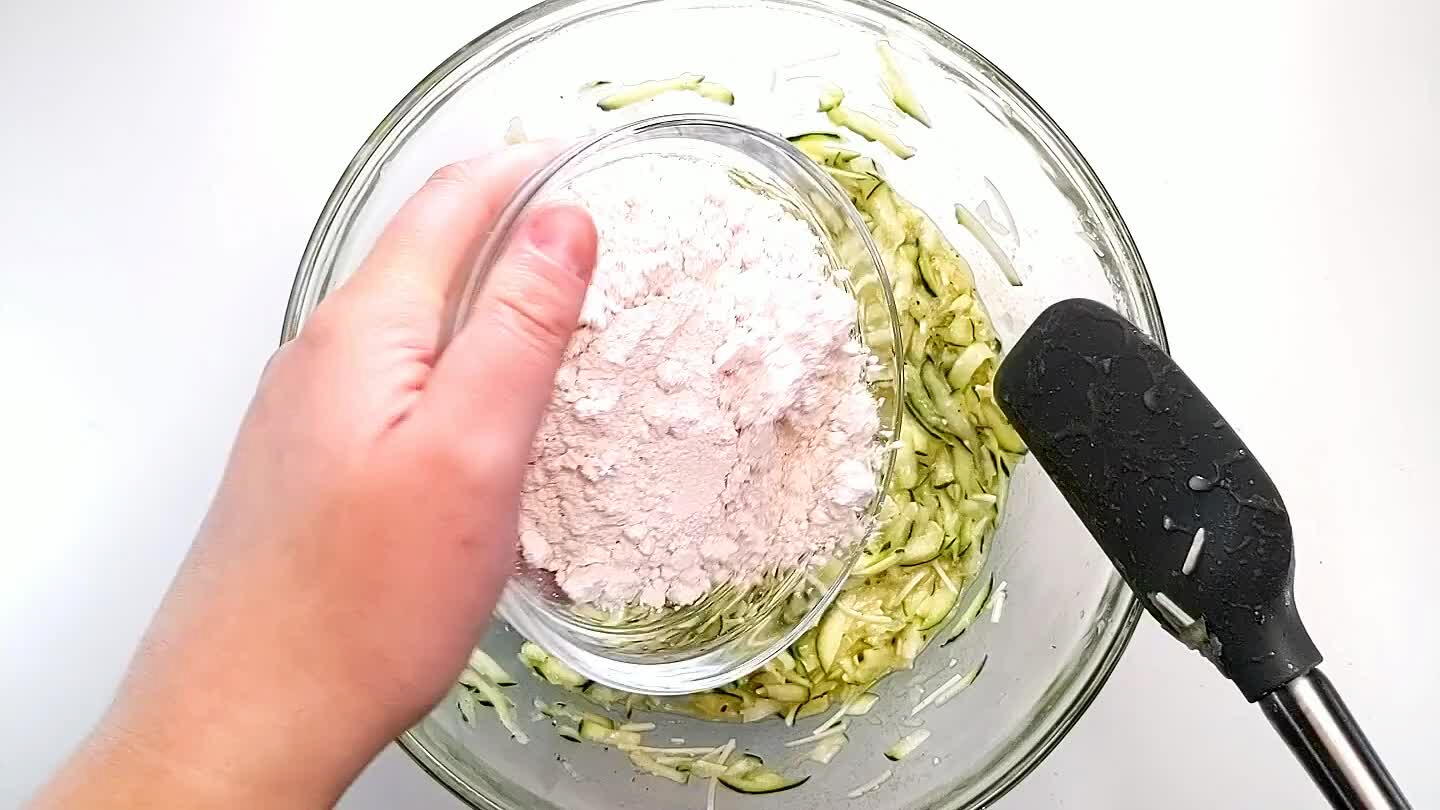 Fold in the biscuit mix with a spatula until just incorporated.
Grease a 9x13 inch baking pan and pour in the batter. Smooth the top.
Bake for 25-30 minutes until browned on top and puffed up in the middle. The egg should be fully cooked.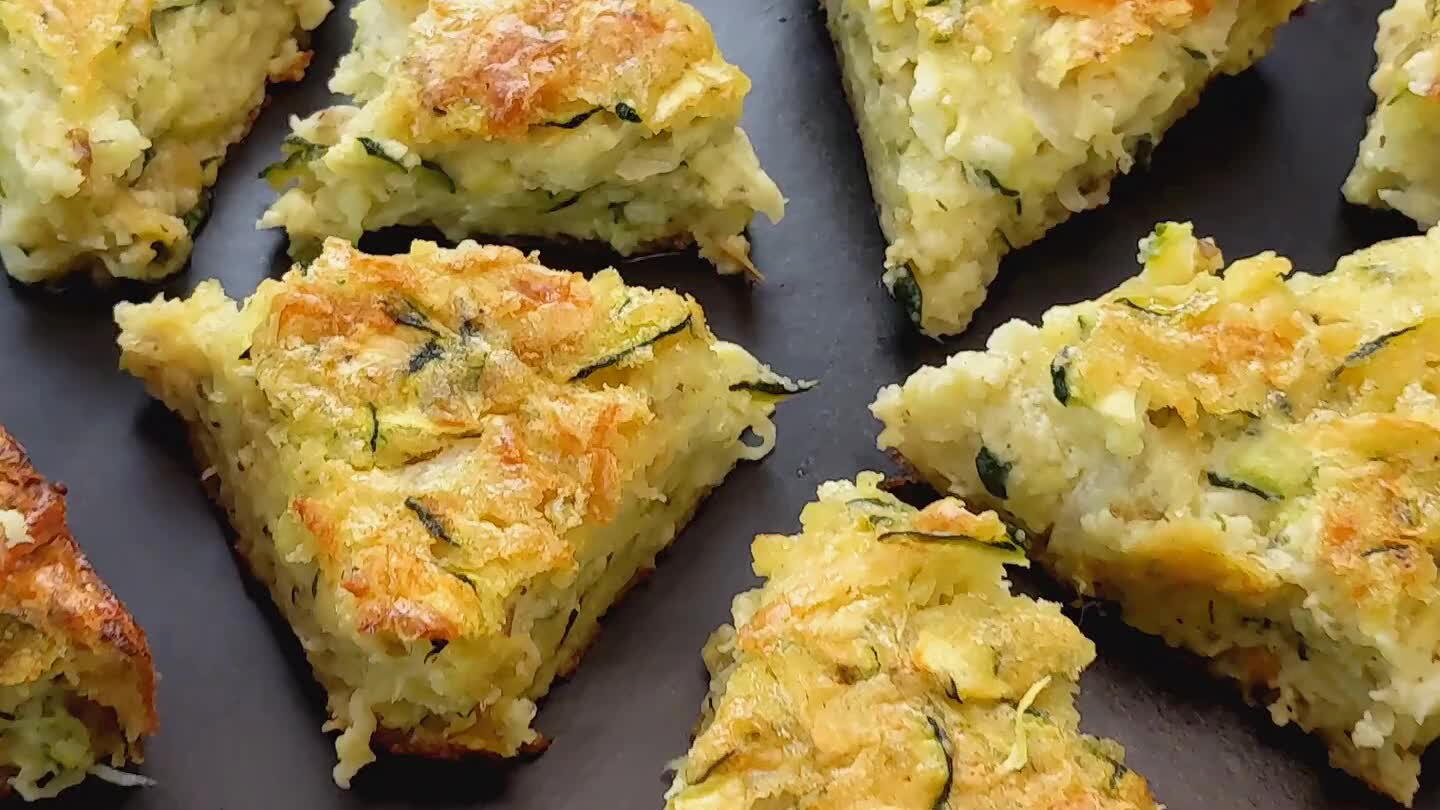 Let the zucchini triangles cool for a few minutes before slicing and serving!