Blueberry French Toast Bake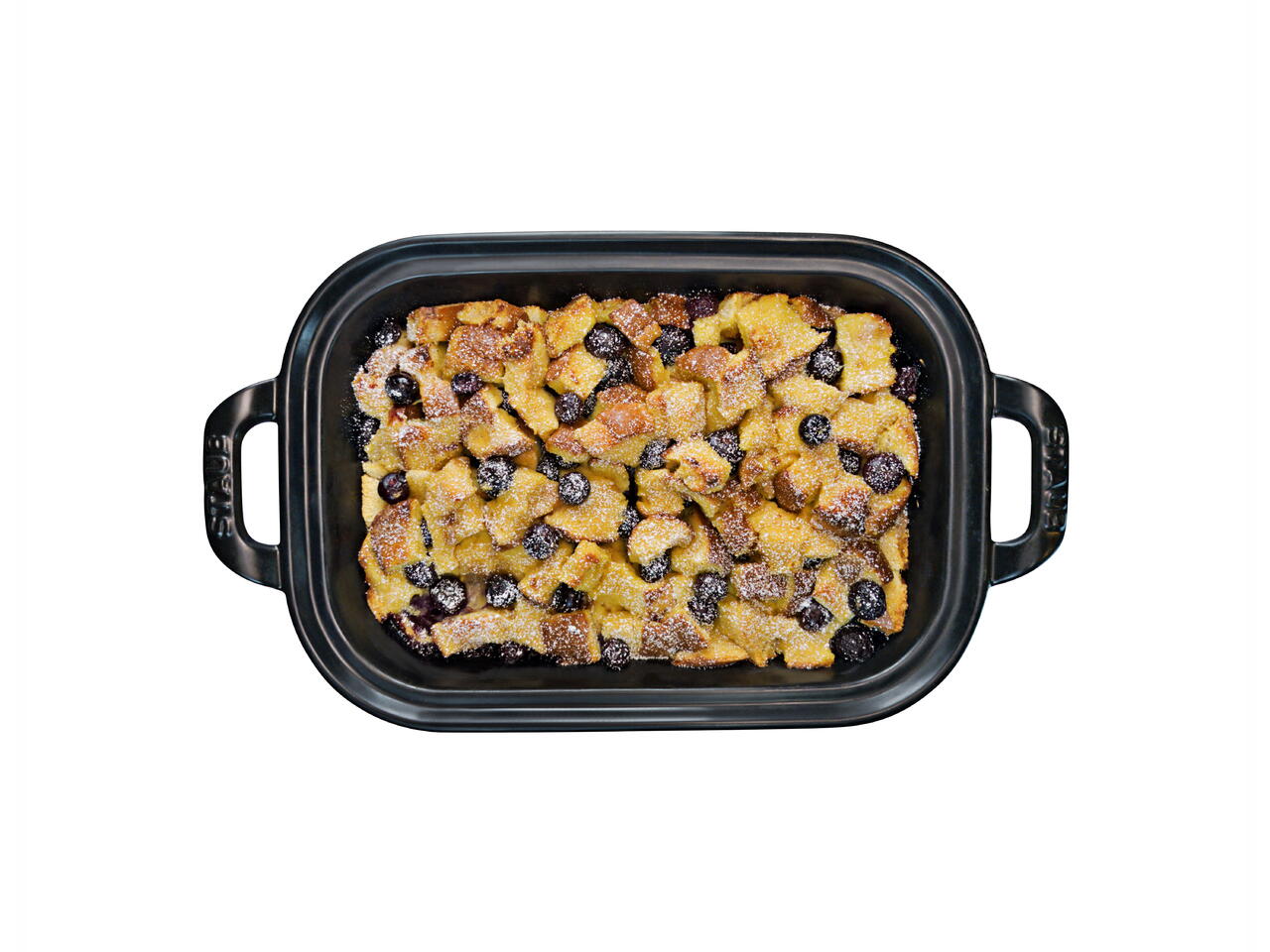 8 portions
50m
Prep this rich and delicious french toast filed with fresh berries the night before for a no-stress morning when feeding a crowd.
What you will need
1 loaf Brioche Bread
1/4 cup Butter
3/4 cup Light Brown Sugar
8 Eggs
1 cup Milk
1 Lemon
8 oz Blueberries
Maple Syrup, optional
(Nutritional facts 313 calories, 19.06 g fat, 21.76 g carbohydrates, 14.81 g protein, 354 mg cholesterol, 240 mg sodium)
How to cook
Gather and portion ingredients.
Add the eggs, milk, and zest from the lemon.
Whisk everything together until smooth and emulsified.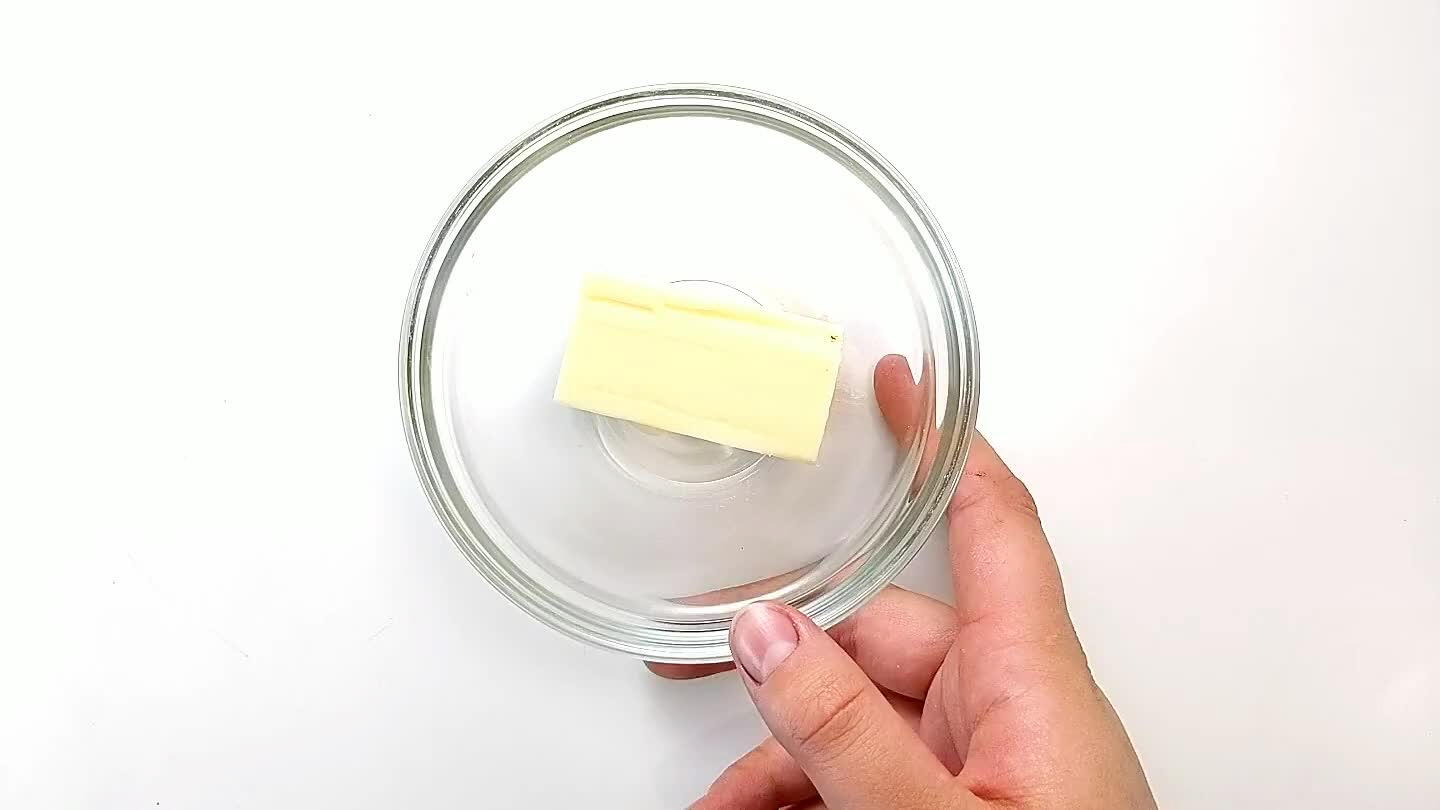 Melt the butter in the microwave or saucepan.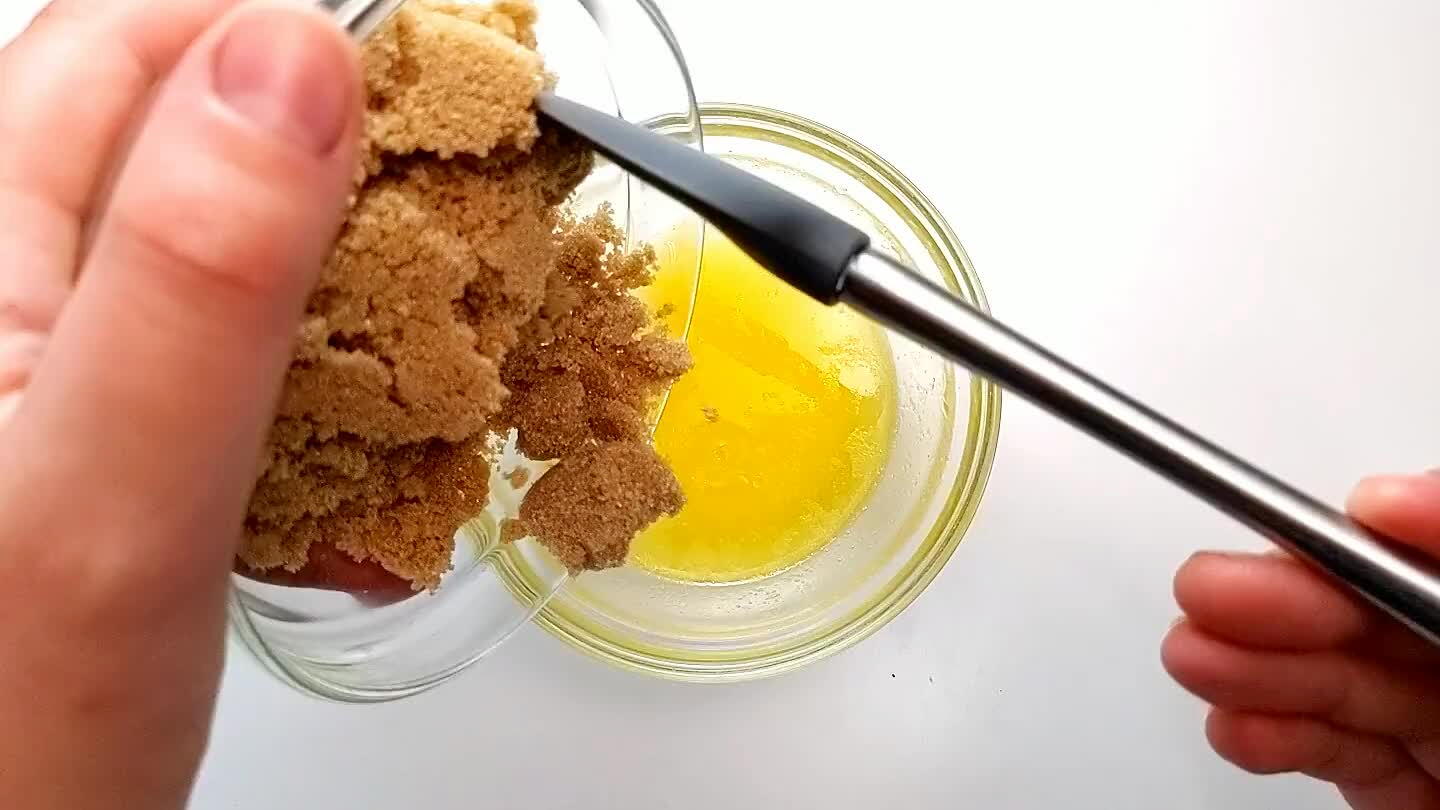 Add the brown sugar to the melted butter and stir to combine. Pour into the bottom of a 9x13 baking dish.
Cut the brioche into cubes and add to the baking dish as well.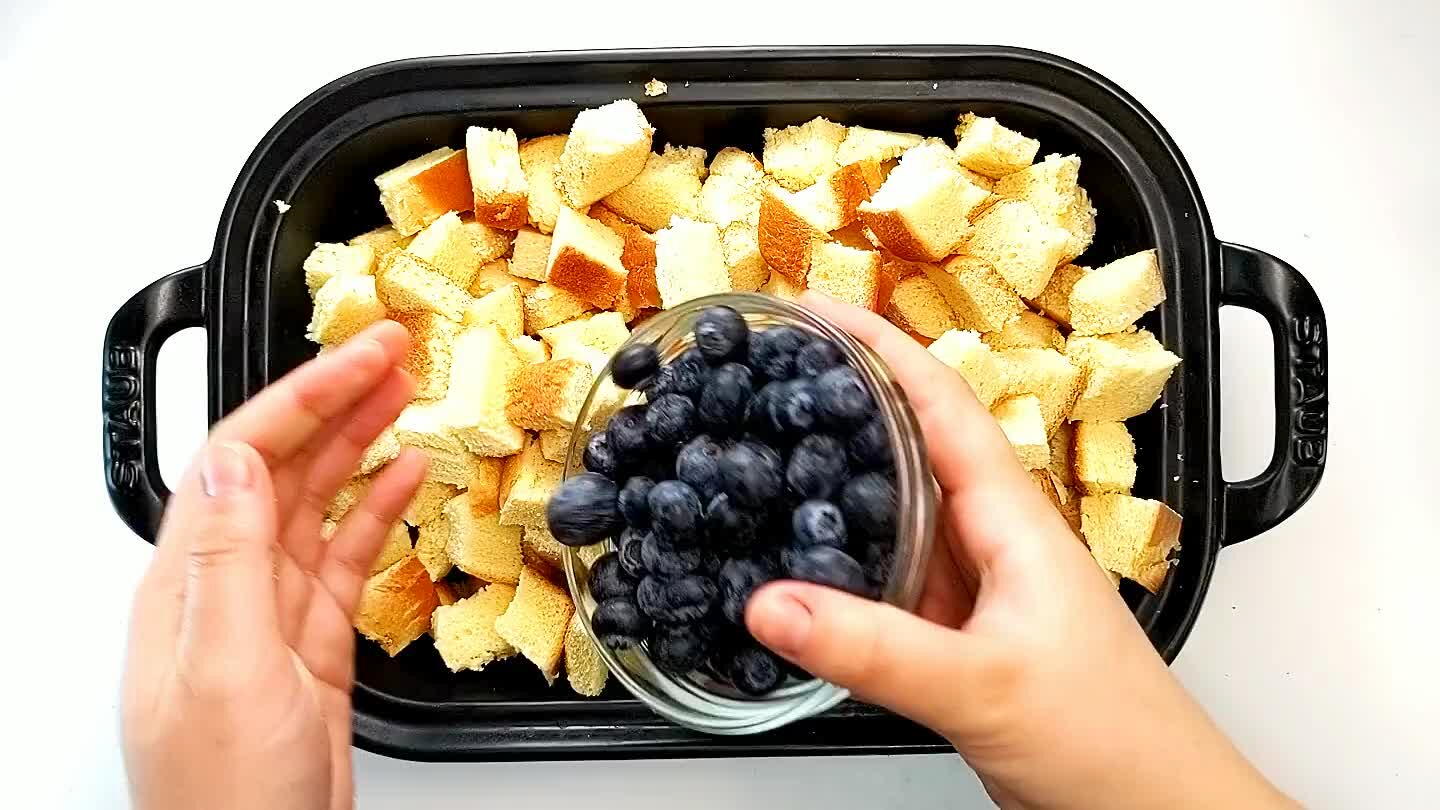 Add the blueberries and toss so they are distributed amongst the bread cubes. Pour the custard mixture over the cubes and press them in to make sure everything has been wetted. Cover and let sit for 4-12 hours in the fridge. If you don't have time to wait, feel free to bake it immediately. It will still be delicious, but the bread will just not have soaked up as much of the egg.
Set oven to 350°F
When ready to bake the casserole, set the oven to 350 °F.
Bake the casserole for 30-35 minutes or until puffed up in the center and the egg mixture is set and the top is lightly browned.