Blueberry Muffins
Flaxmeal blueberry muffins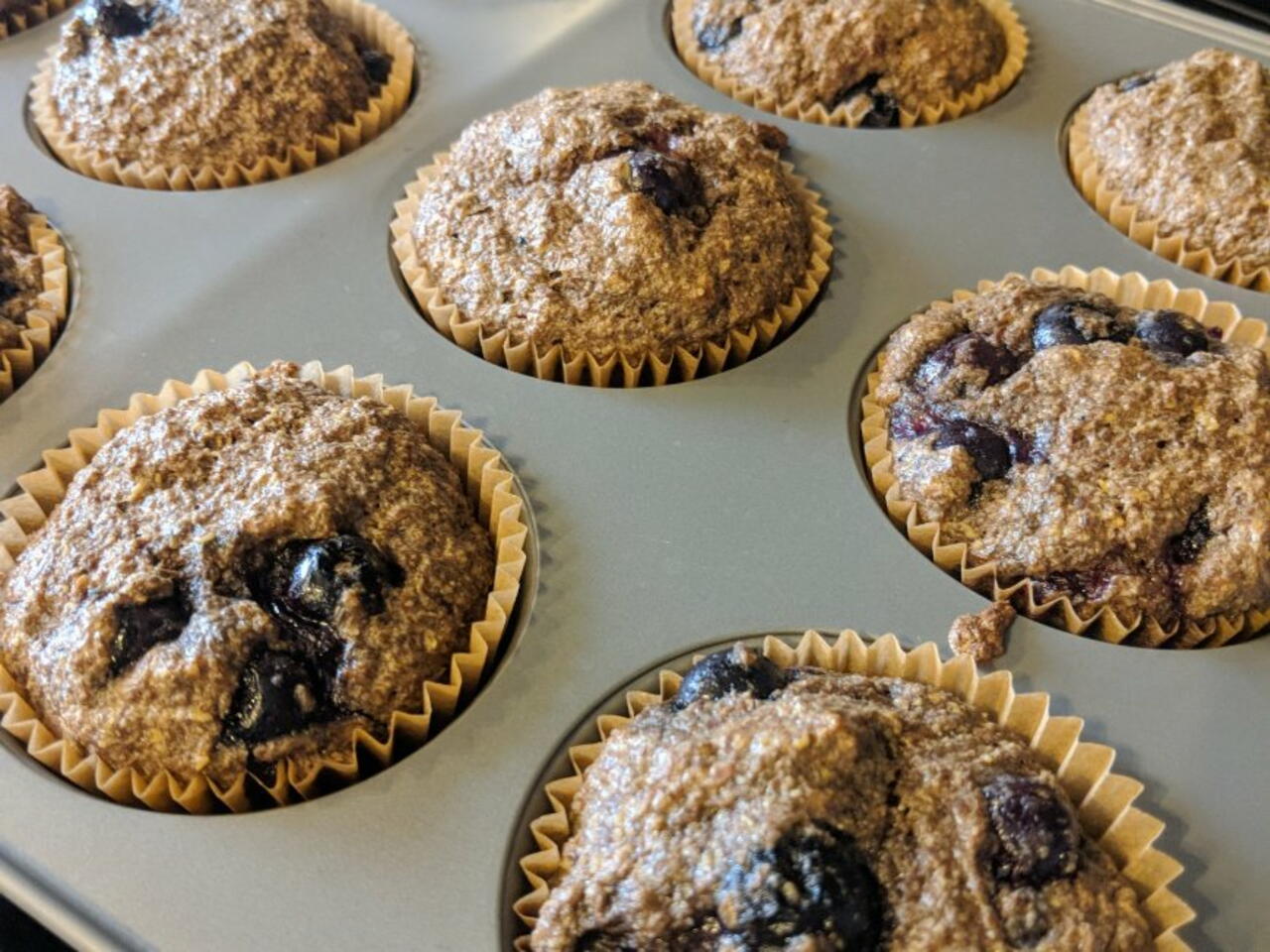 It's a low carb recipe and makes for a quick and easy breakfast. I like to toast it and add some butter.
What you will need
1.5 cups flaxmeal
.5 cups chia seed powder
.25 cups truvia or regular sugar (I bet brown sugar would be good)
2 tbsp cinnamon
1 tbsp baking powder
5 eggs
.5 cups water
.33 cups mct or coconut oi
1 tsp almond extract
1 cup berries fresh or frozen
How to cook
Add the dry ingredients to a medium sized bowl and whisk with a fork.
Add wet ingredients to a blender and blend until frothy.
Pour wet ingredients into the dry mixture and stir. Let batter sit for a few minutes to thicken up.
Scoop batter into lined muffin tins.
Baked at 350 for 15 minutes.