Boiled Corn
Simple guide to boiling sweet corn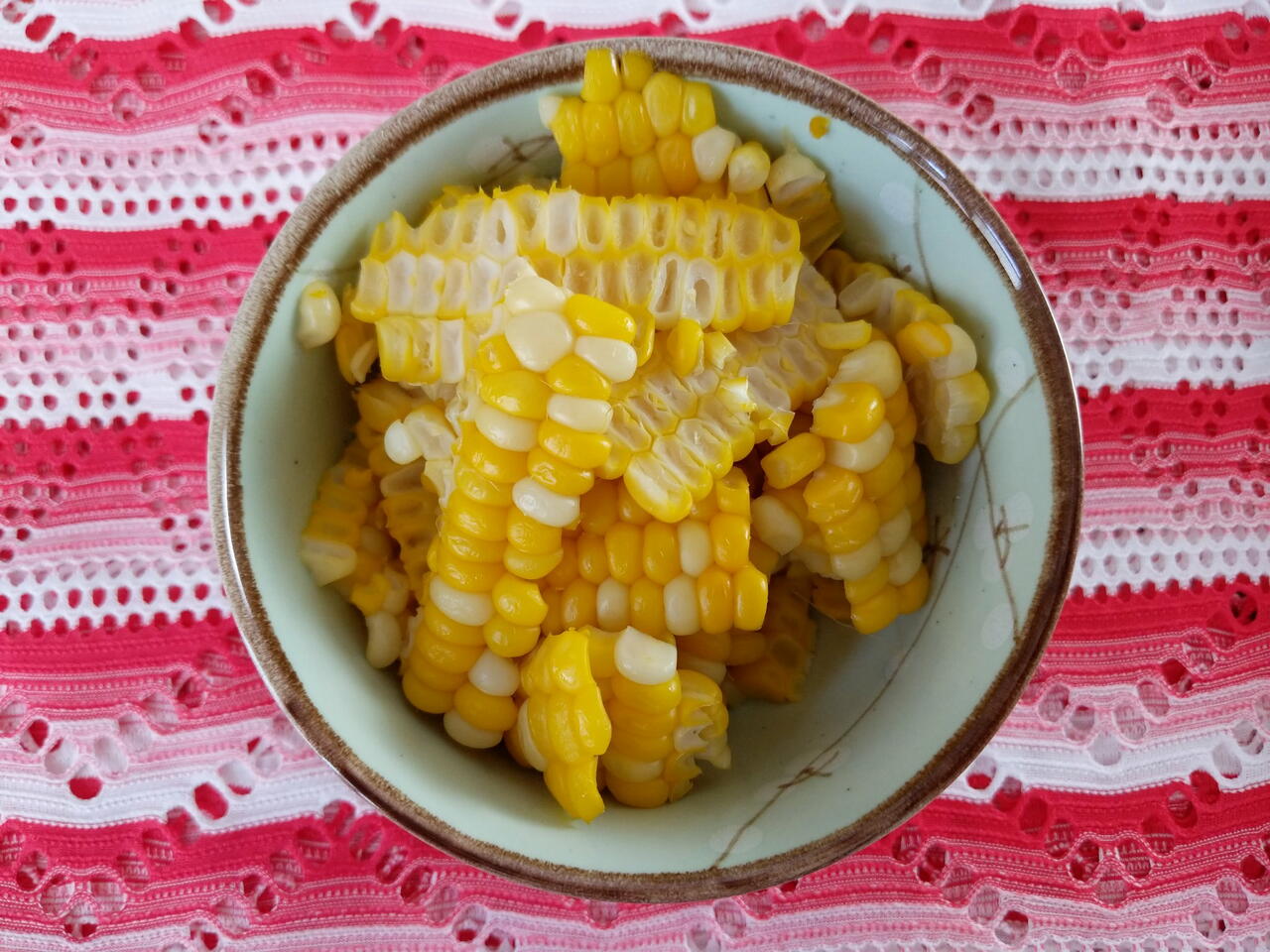 Learn how to boil fresh corn on the cob at home. Also includes a little trick for quickly slicing corn from the cob.
What you will need
Fresh cut corn (Sweet corn)
Salt as needed
(Nutritional facts 12 calories, 0.14 g fat, 2.55 g carbohydrates, 0.35 g protein, undefined mg cholesterol, 1337 mg sodium)
How to cook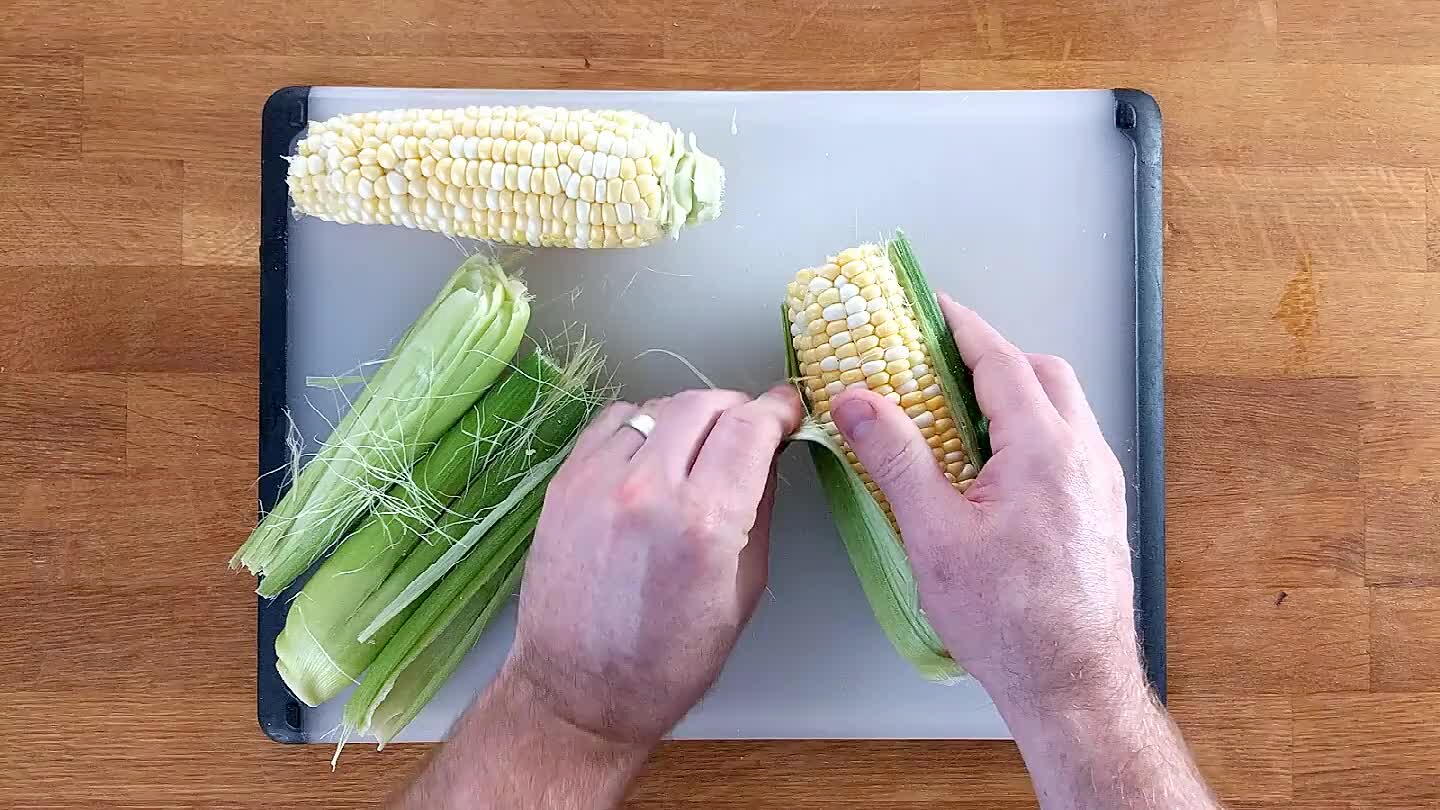 Pull away the corn husk and remove the silk.
Bring a large pot of water to a boil. Season the water well with salt. It should taste as salty as the ocean.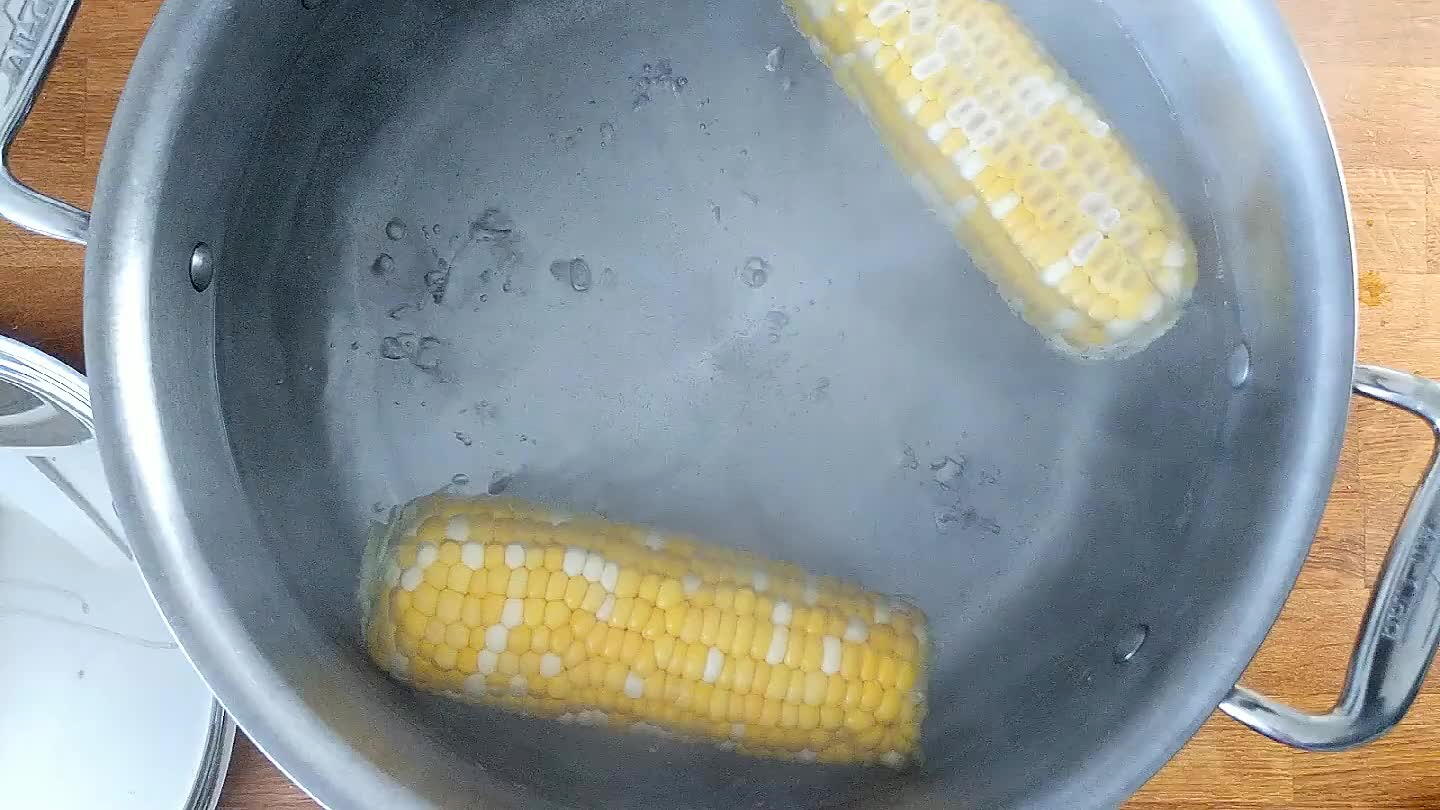 Place corn in boiling water. Cover the pot.
Boil for eight minutes
Set a timer for about 8 minutes. You can adjust to your liking, but I think 8 minutes is a great place to start.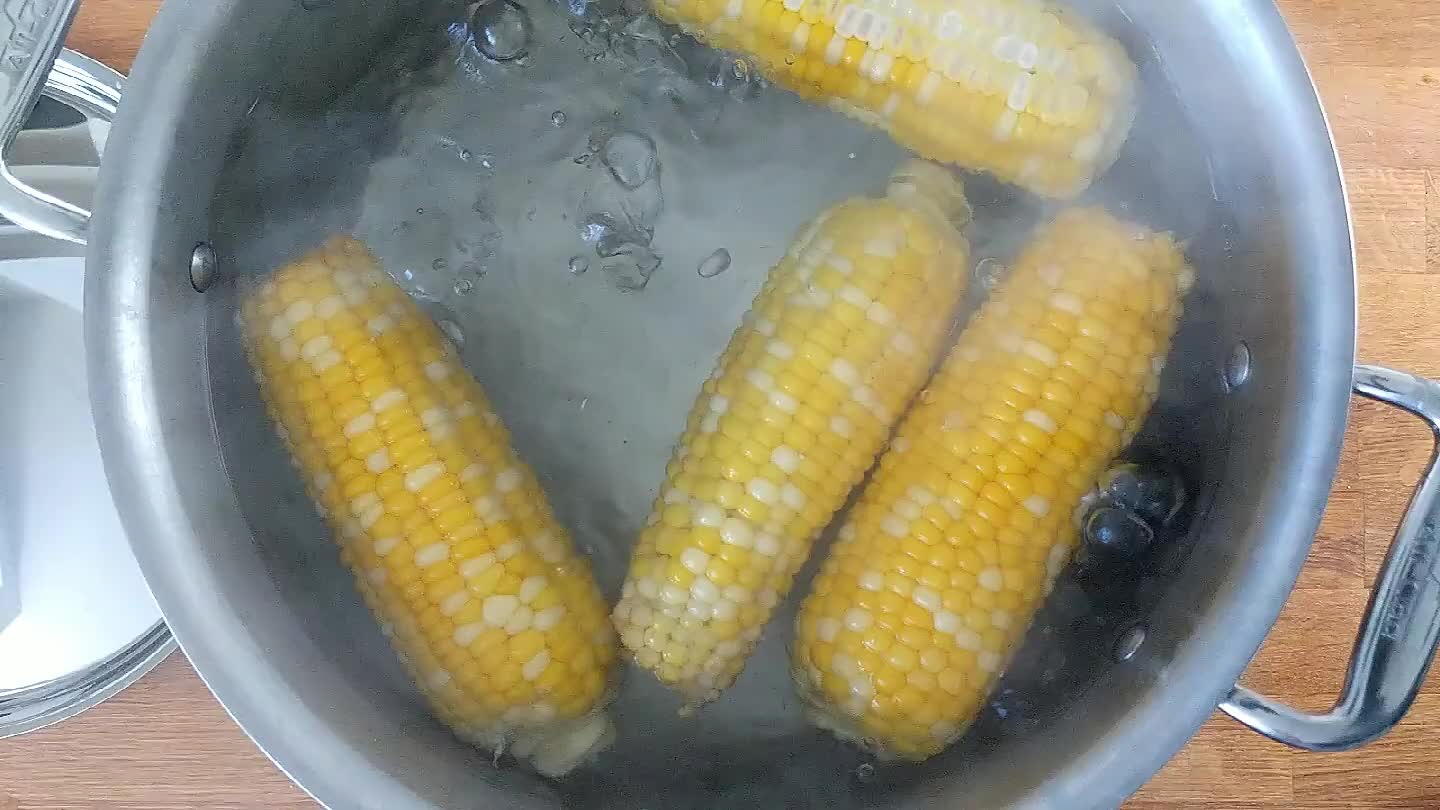 Serve as is with butter and seasonings, or you can cut it from the cob for other uses.
Place a small bowl upside-down in a large bowl. The small bowl should be plastic or wood, or you can cover it with a towel in order to avoid damaging your knife.
Stand an ear of corn on the back of the small bowl. Slice the kernels from the corn. The large bowl should catch most of the sliced corn.
Very versatile. You can use in many other recipes.