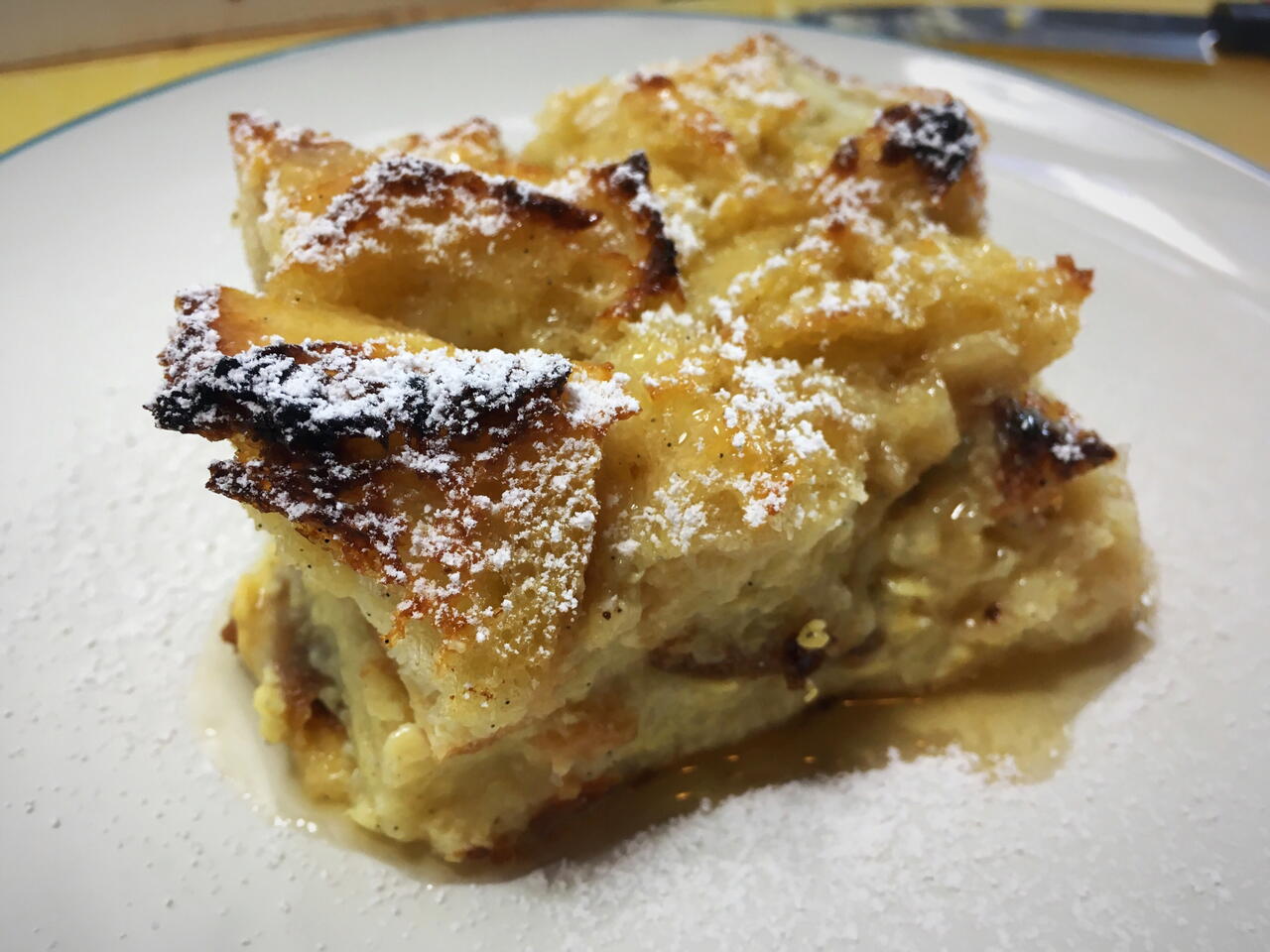 This is a breakfast bread pudding. It's fun to make and great for a crowd. Sometimes frying up individual chunks of french toast can be a pain. But this way you just do a big pan and it's all ready at once. Reheats well too.
What you will need
1 loaf bread
3 cups milk
3 eggs
3 tbsp sugar
1/2 tsp salt
1 vanilla bean
How to cook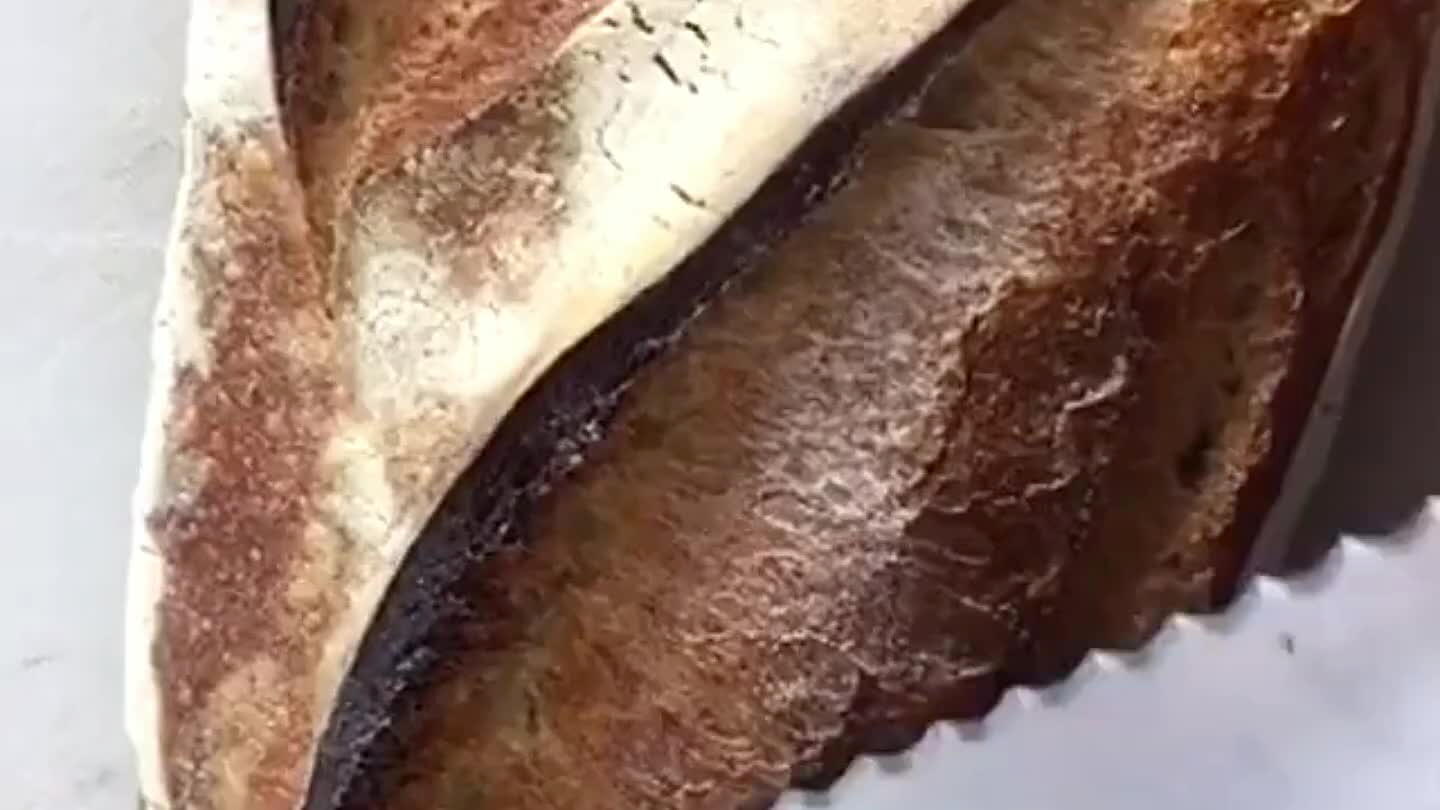 If the bread is crusty, I like to remove the ears and the bottom crust because it might not soften in the oven. Watch yer fingers!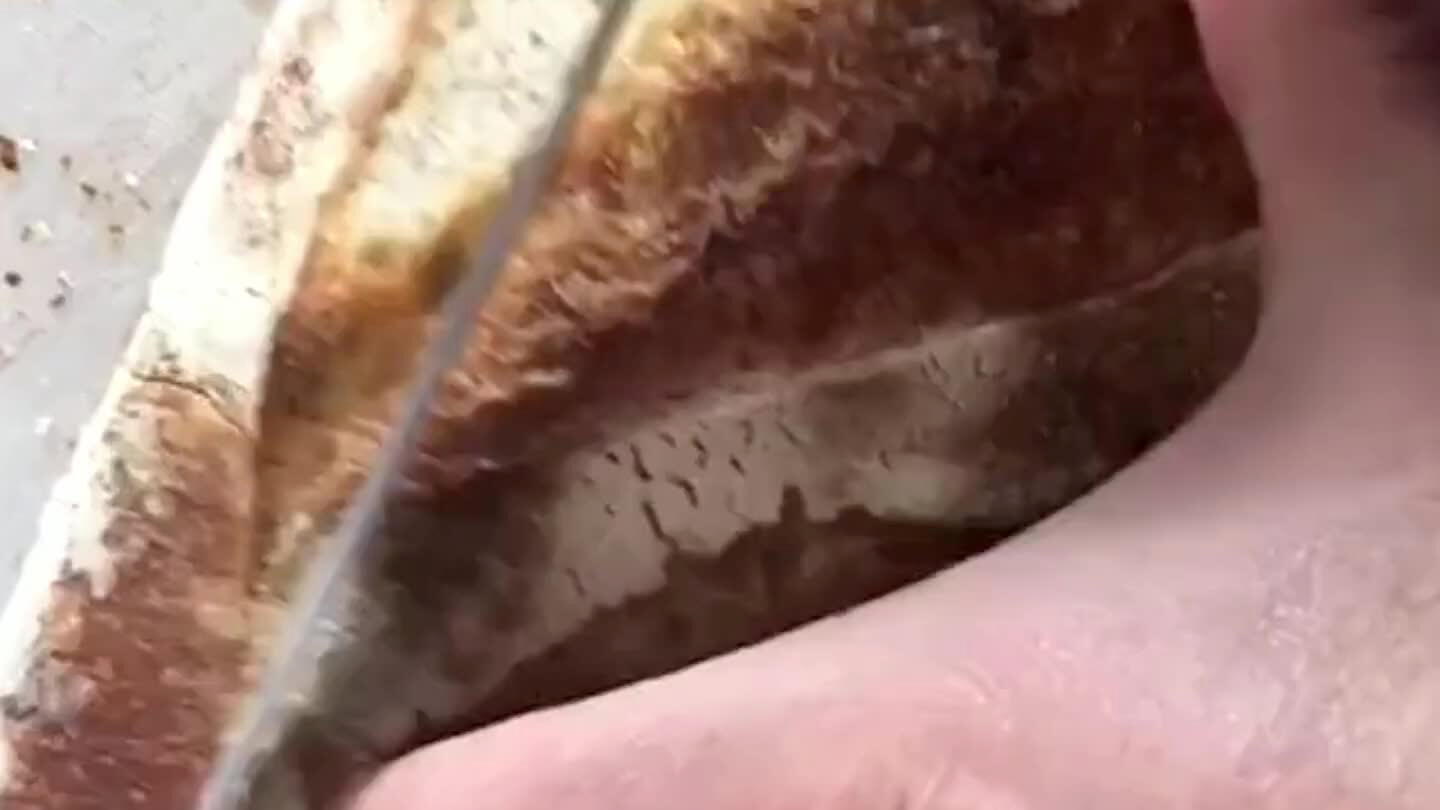 A few slices down the length, one through the middle, and dice.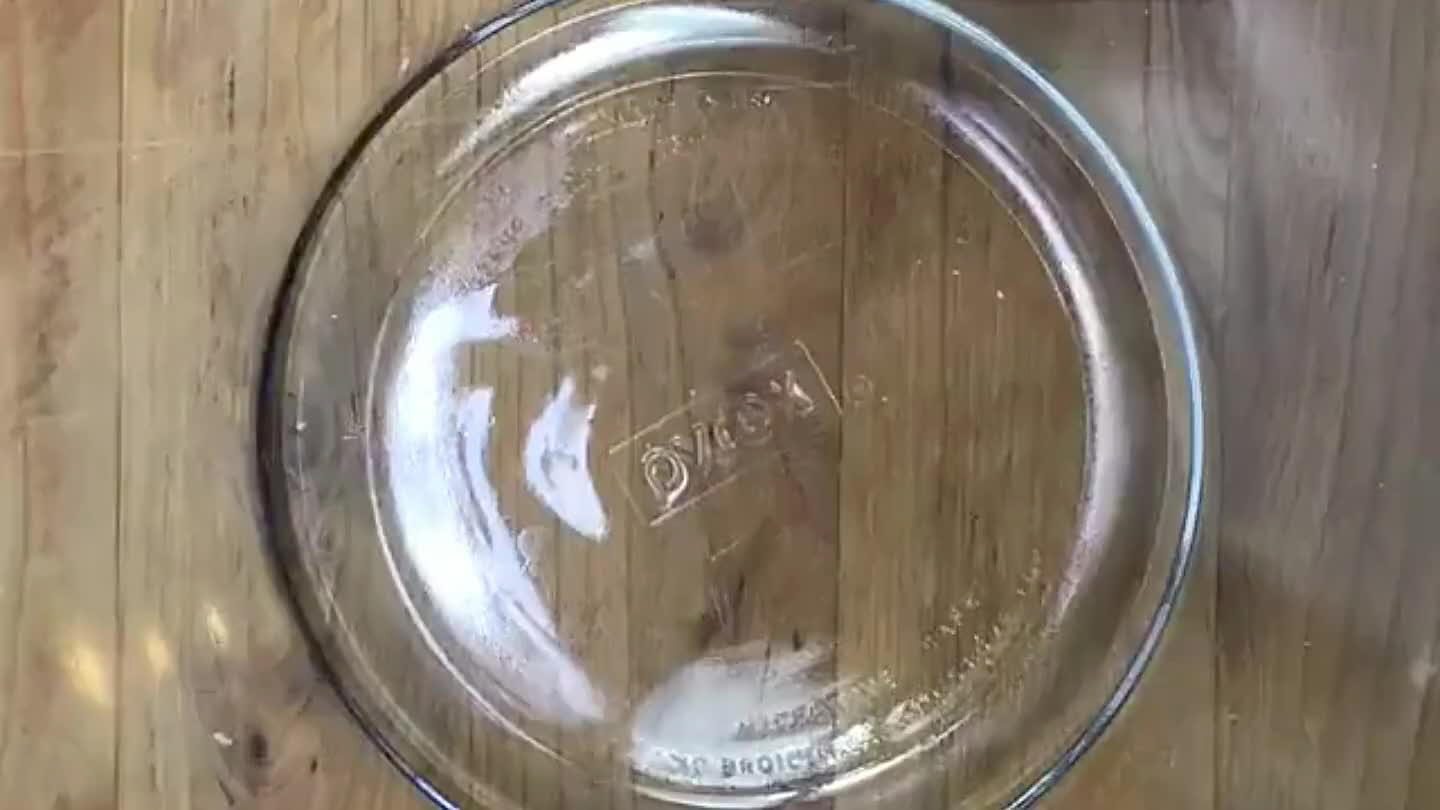 Combine egg, milk, sugar and salt for a basic custard mix that we will soak the bread.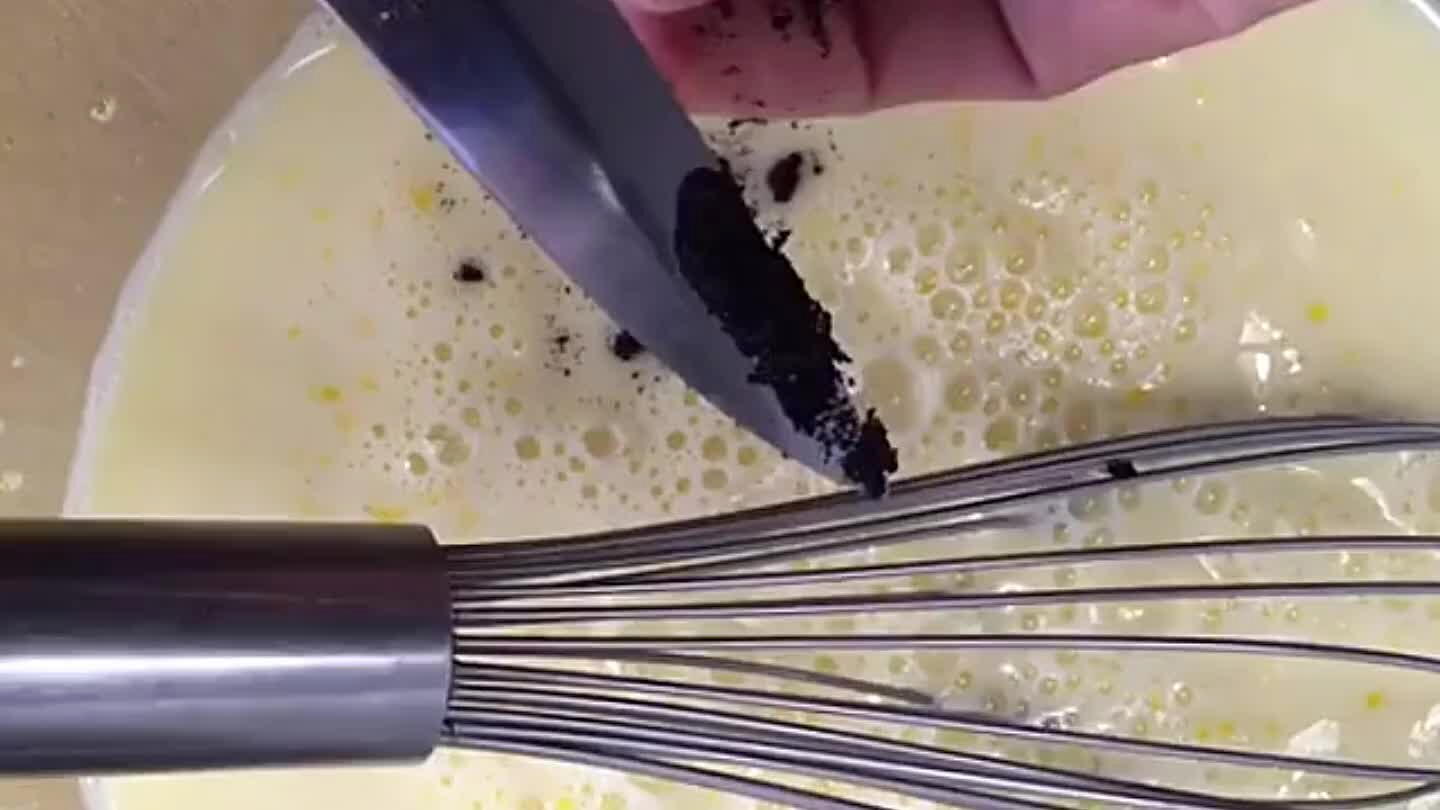 Scrape out a vanilla bean into the custard base and mix it up.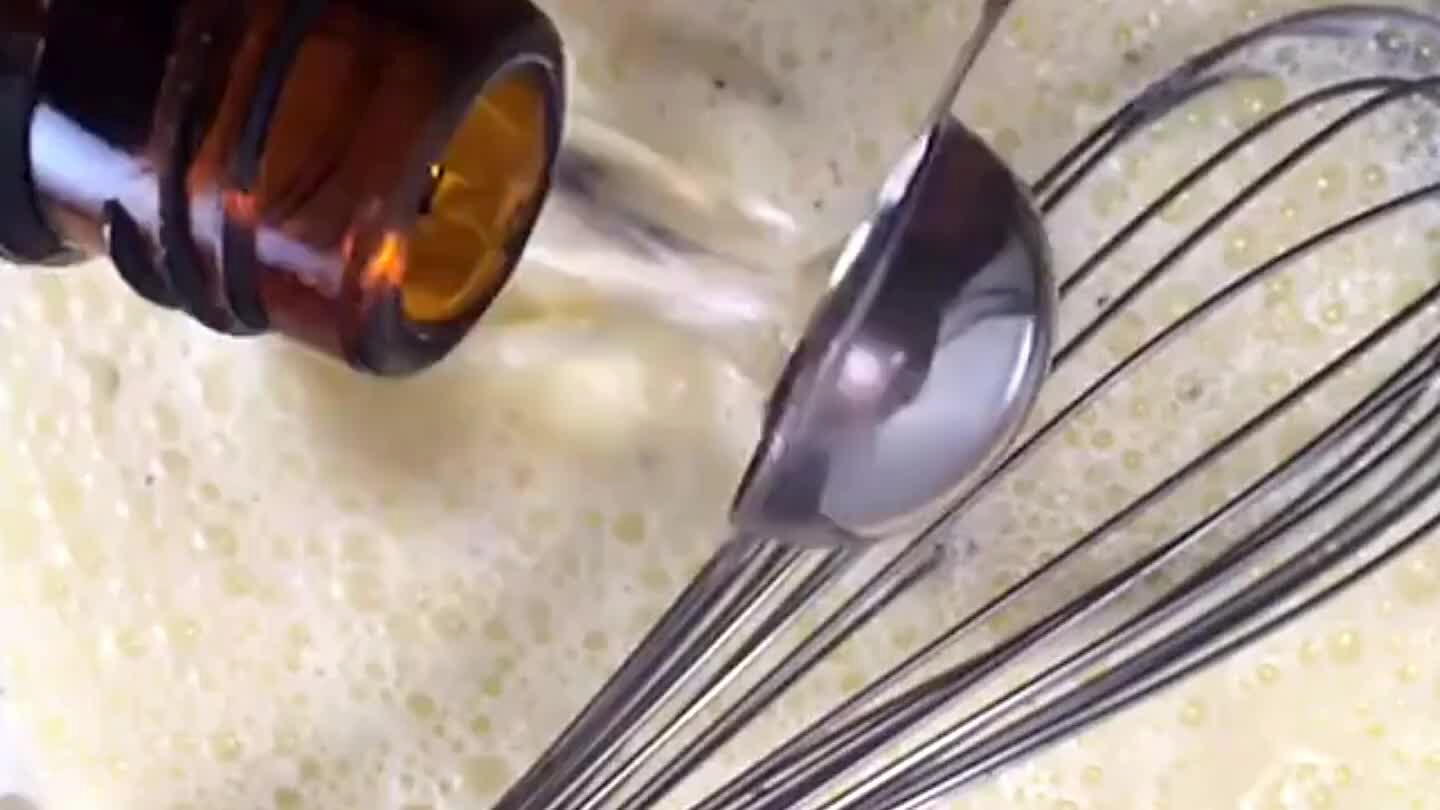 Whisk in the cointreau. Definitely feel free to experiment with different liqueurs.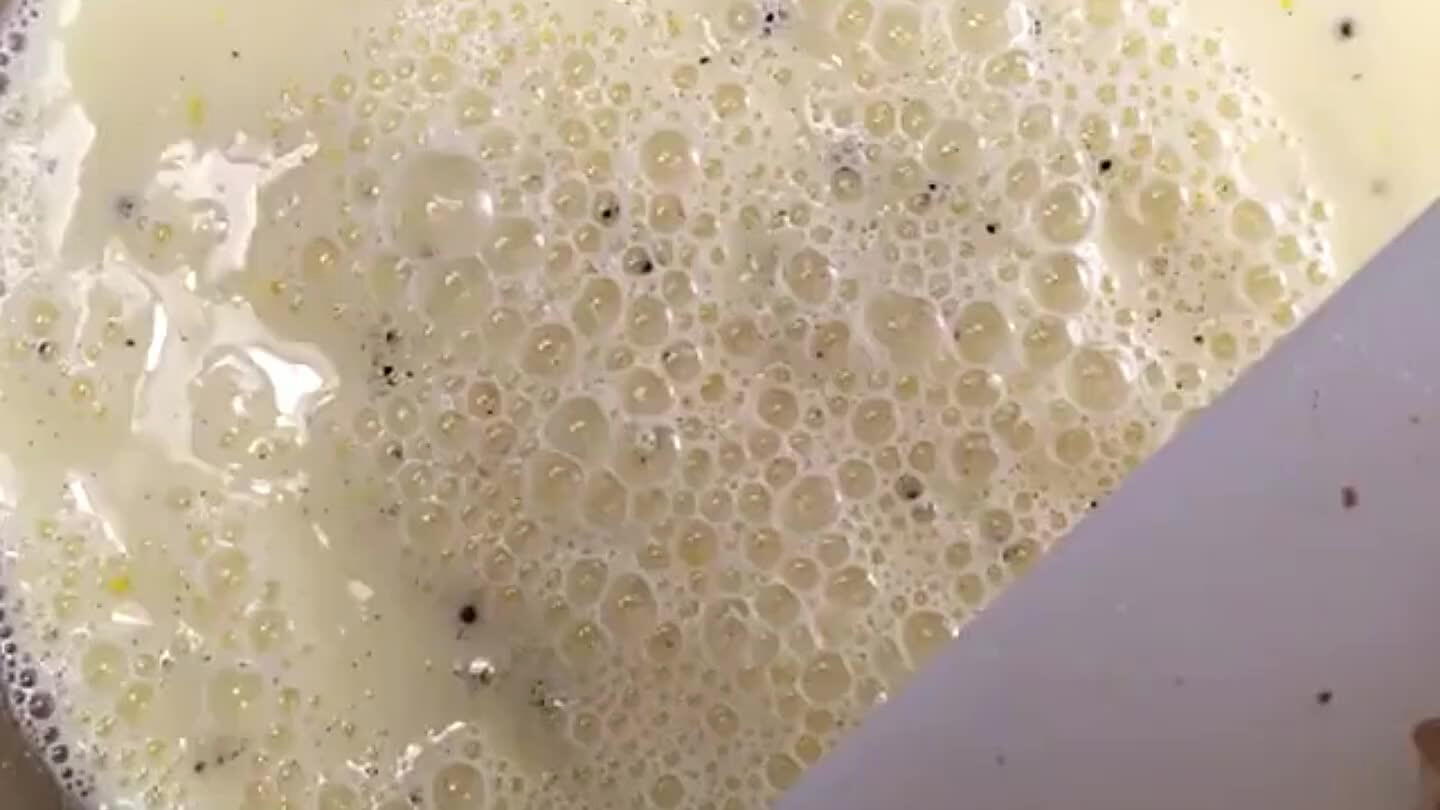 Dump the bread chunks into the custard mix. Squish em a bit to get the custard into the crumb. Let them soak while the oven is heating up.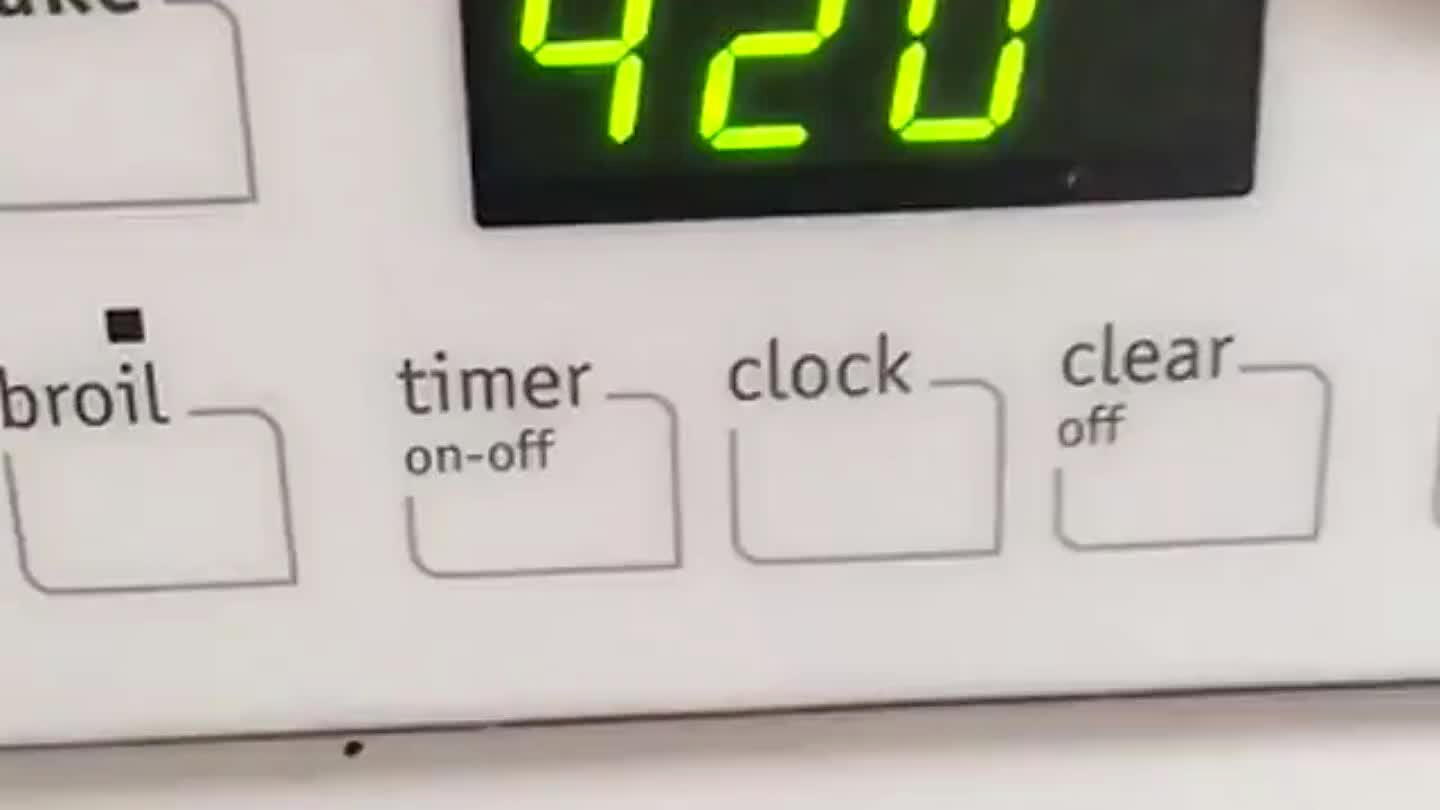 Preheat the oven to 425 F.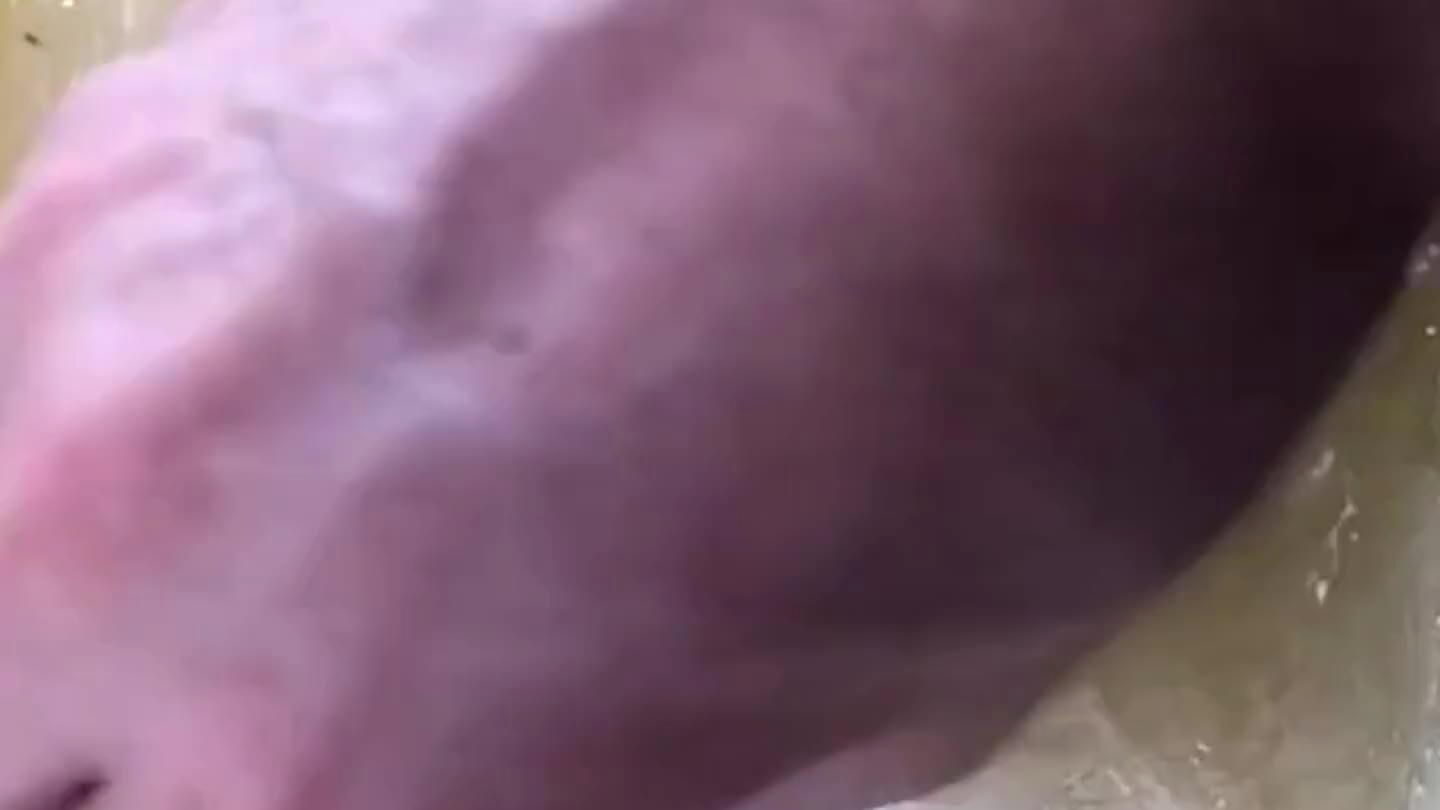 Rub some butter in a baking dish that's big enough to accomodate your bread chunks. For bonus points, sprinkle some brown sugar and cinnamon in there too.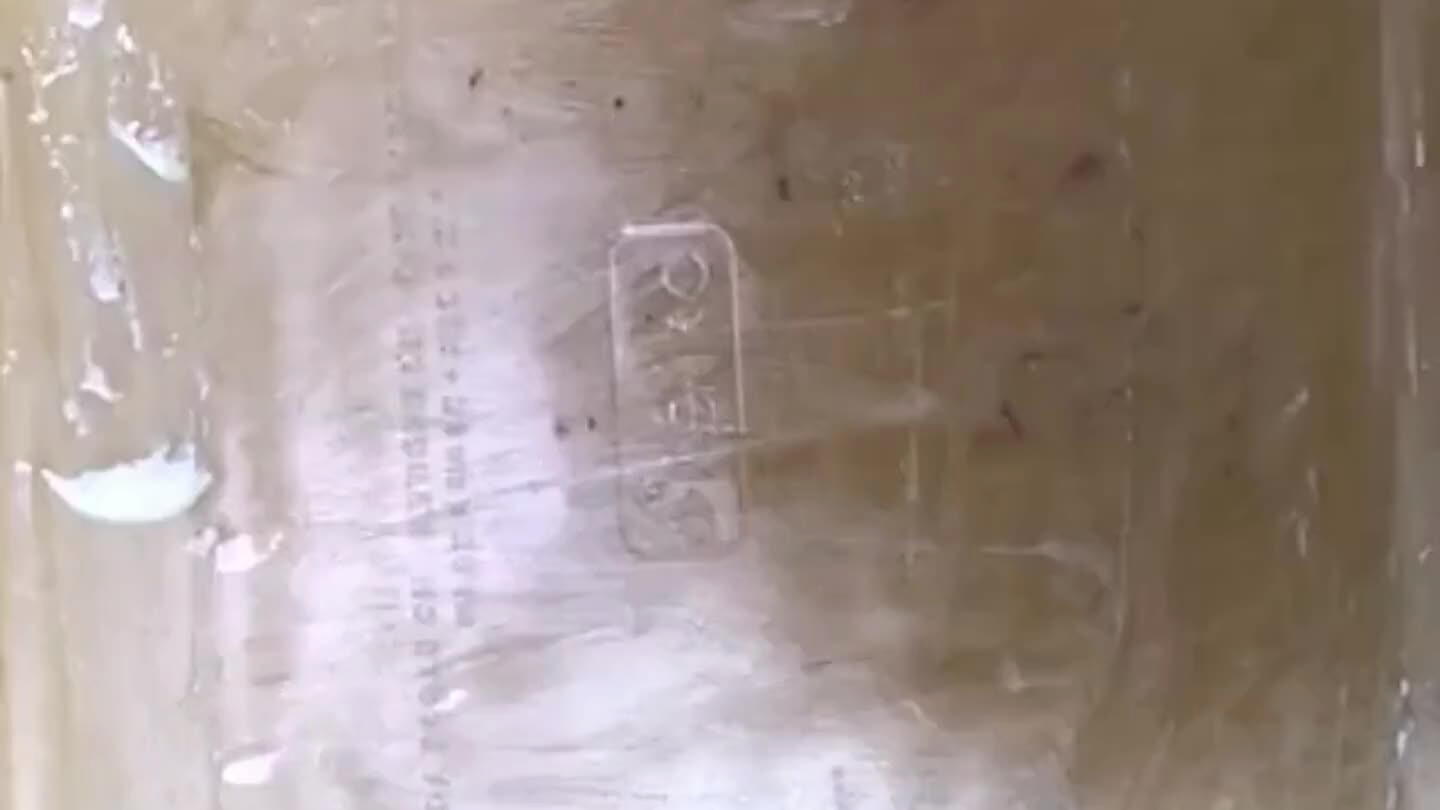 Pour the custard-soaked bread chunks into the greased baking dish. Spread it out and squish it down a bit.
Bake
Bake for 30-40 minutes. It's done when it is set. You shouldn't see any liquid in the dish.