Braised Short Ribs with Cheesy Polenta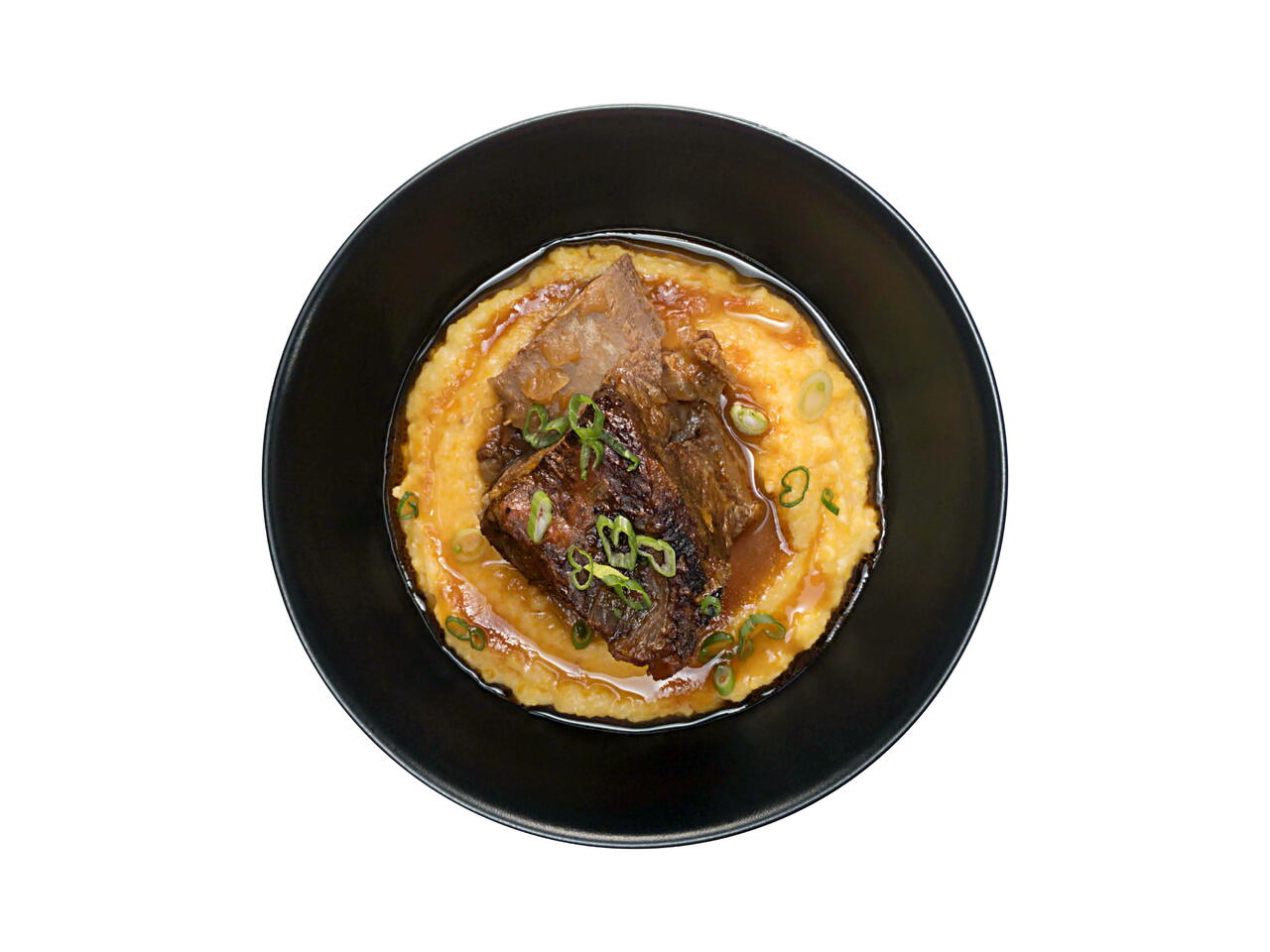 Recipe video made by Ryan
Published on 10/01/2020, viewed by 554 , 0 Comments
4 portions
220m
When temperatures drop, I start looking forward to meals like this. Slow-braised short ribs in a spoon-coating broth. It's a long cook time, but all of the work is waiting. There's romance in here somewhere, like a glass of red wine by the fire.
What you will need
SHORT RIBS
2 lb Short Ribs
Salt
Black Pepper
2 Tbsp Olive Oil
1 Yellow Onion
3 Carrots
1 sprig Fresh Thyme
2 Tbsp Tomato Paste
4 cups Beef Broth
POLENTA
1 cup Water
1 cup Milk
1 1/2 cup Instant Polenta
1 cup Shredded Cheddar
(Nutritional facts 174 calories, 7.41 g fat, 17.98 g carbohydrates, 9.9 g protein, 31 mg cholesterol, 673 mg sodium)
How to cook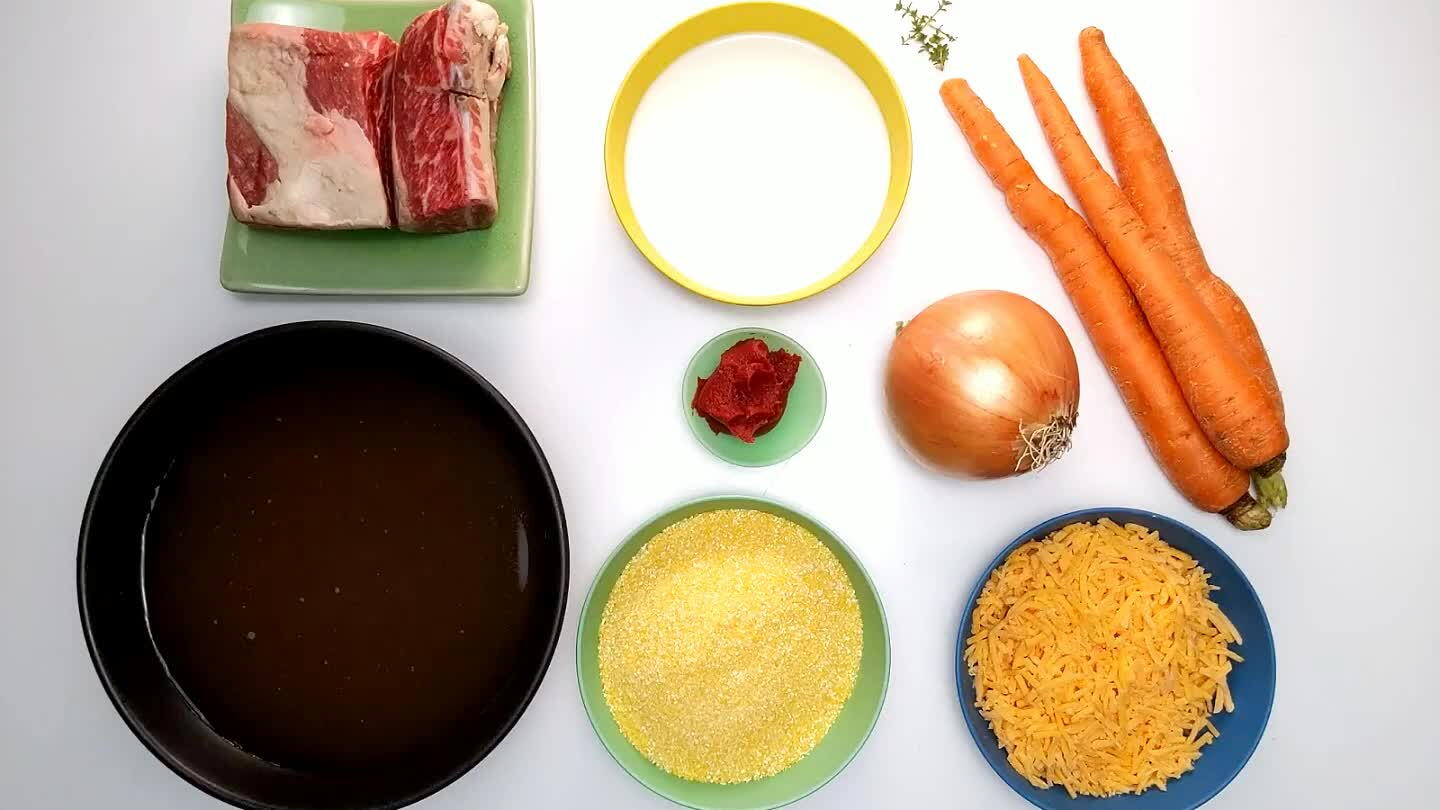 Short Ribs
Dice the onion as finely as possible. Remove the stem tip and slice in half through the stem to root axis. Slice finely from the top, perpendicular to the sliced stem face without cutting through the root end. Then slice into the stem face several times with the blade parallel to the board to complete a hatch pattern. Slice again from the top perpendicular to the previous slice to dice finely.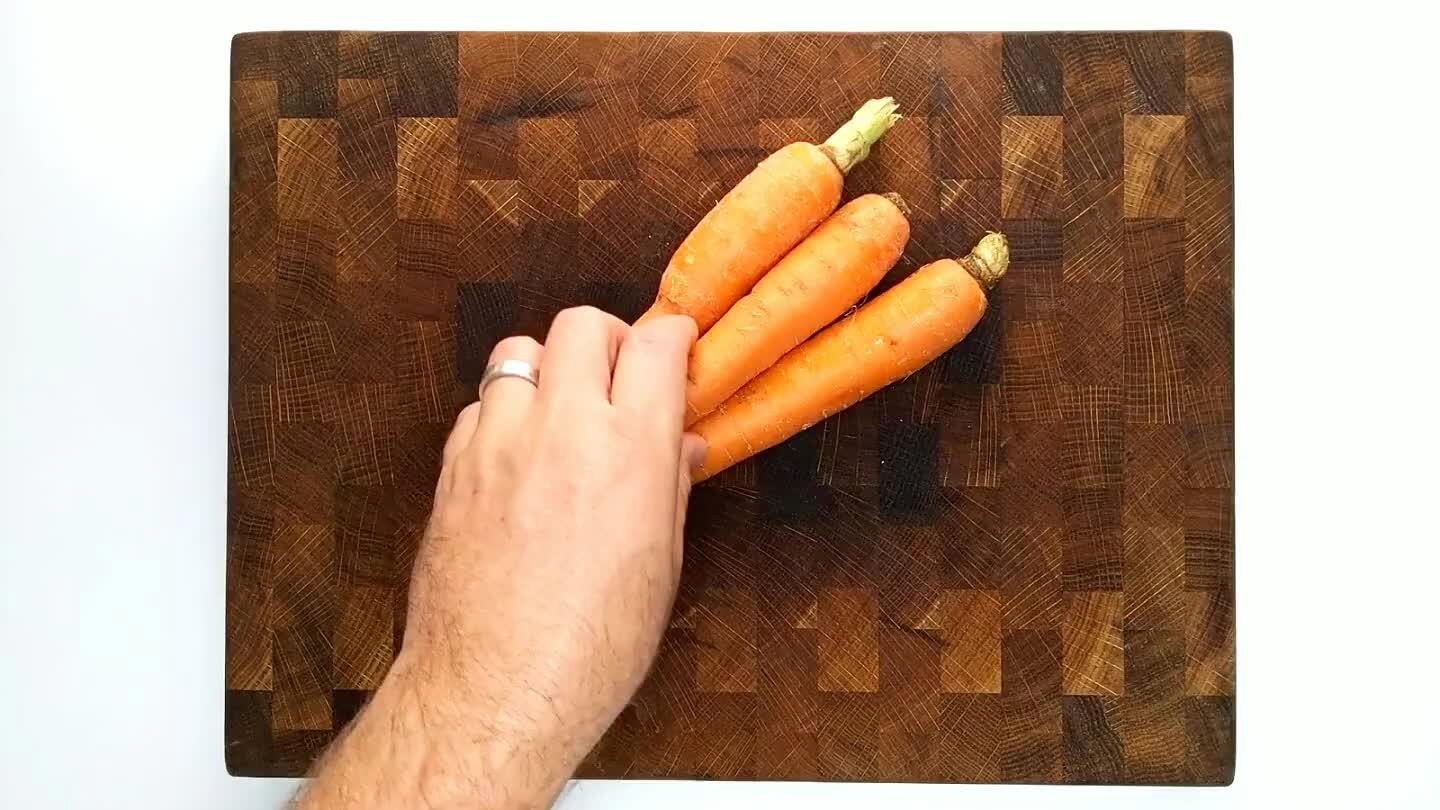 Peel the carrots and slice off the stem tips. Chop the carrots into bite-sized chunks. This is a rustic dish, so don't get too precise about the knife work.
Warm some oil in a saucepan over medium heat.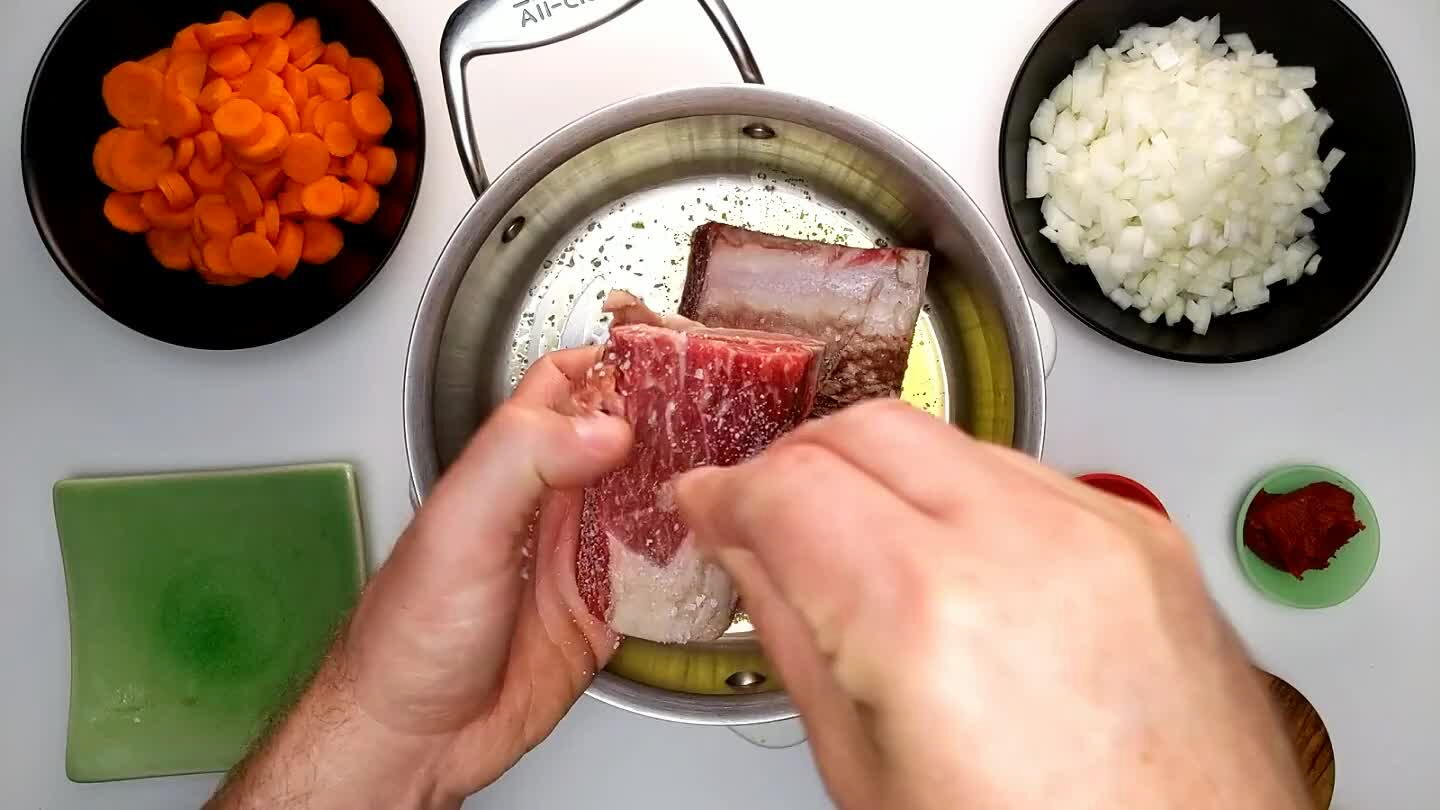 Dust the short ribs with a little salt and black pepper and sear, undisturbed for 3-5 minutes on each side. Let them develop a nice, darkly caramelized crust on two or three sides before moving on to the next step.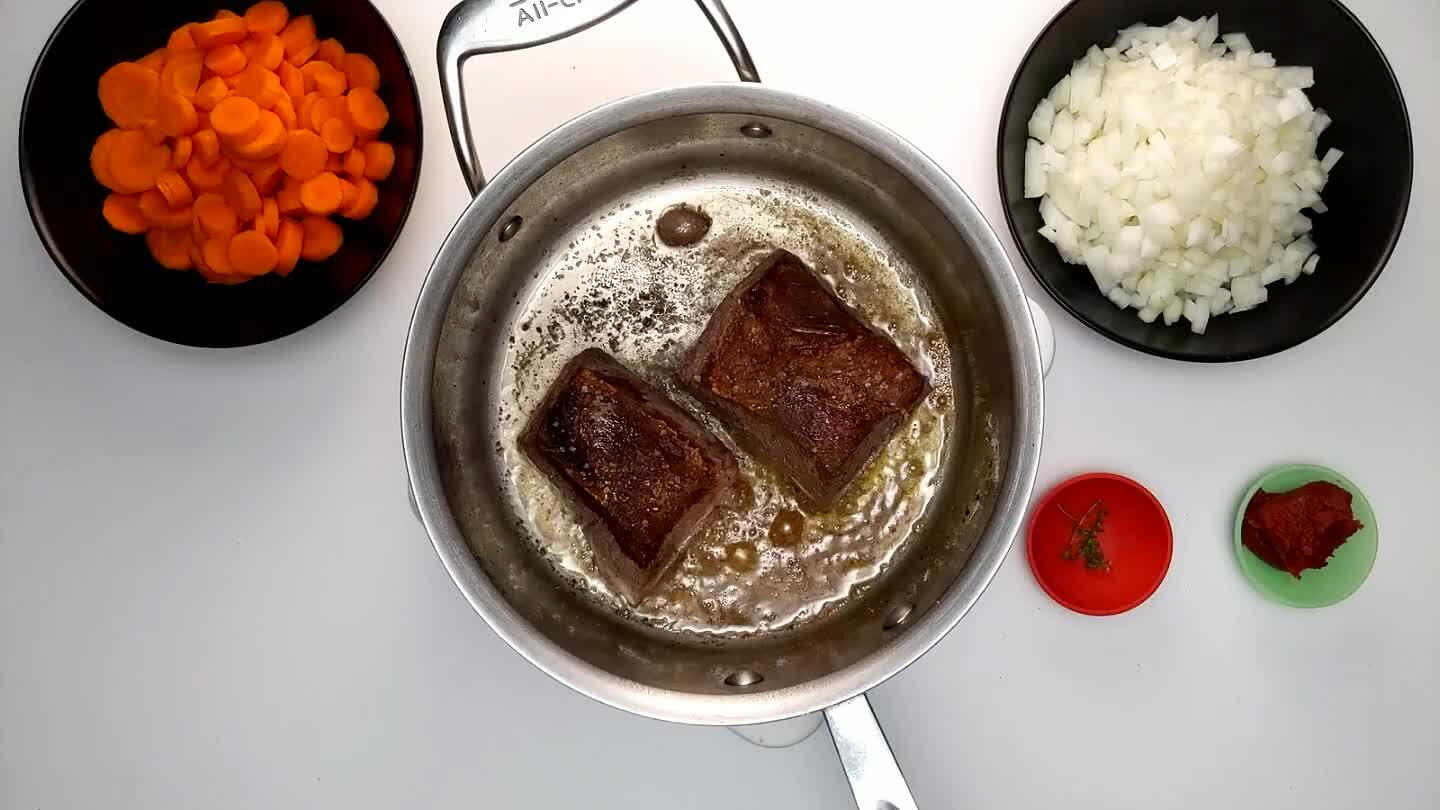 Move the short ribs to one side and slide in the diced onion.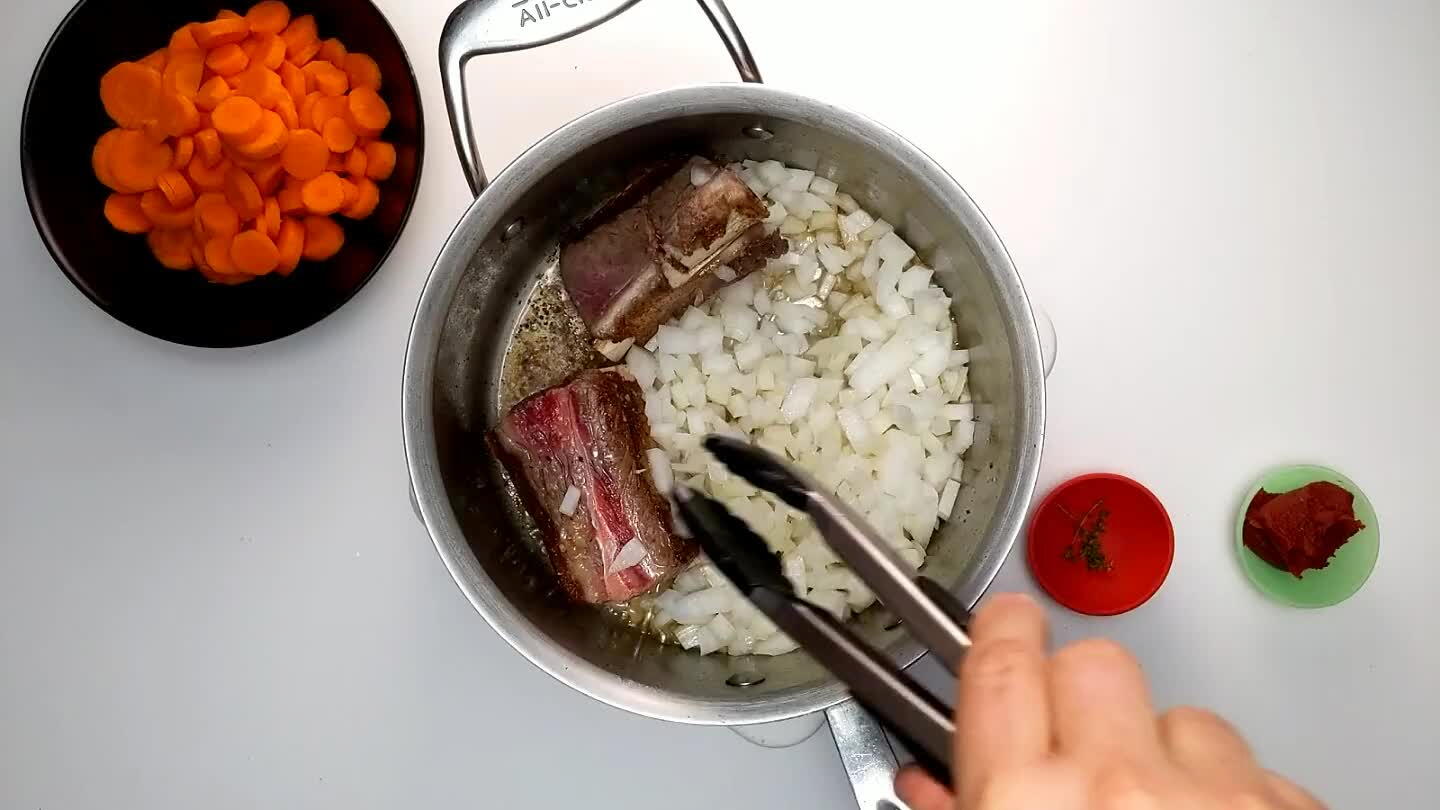 Cook, stirring frequently until onion is tender and translucent.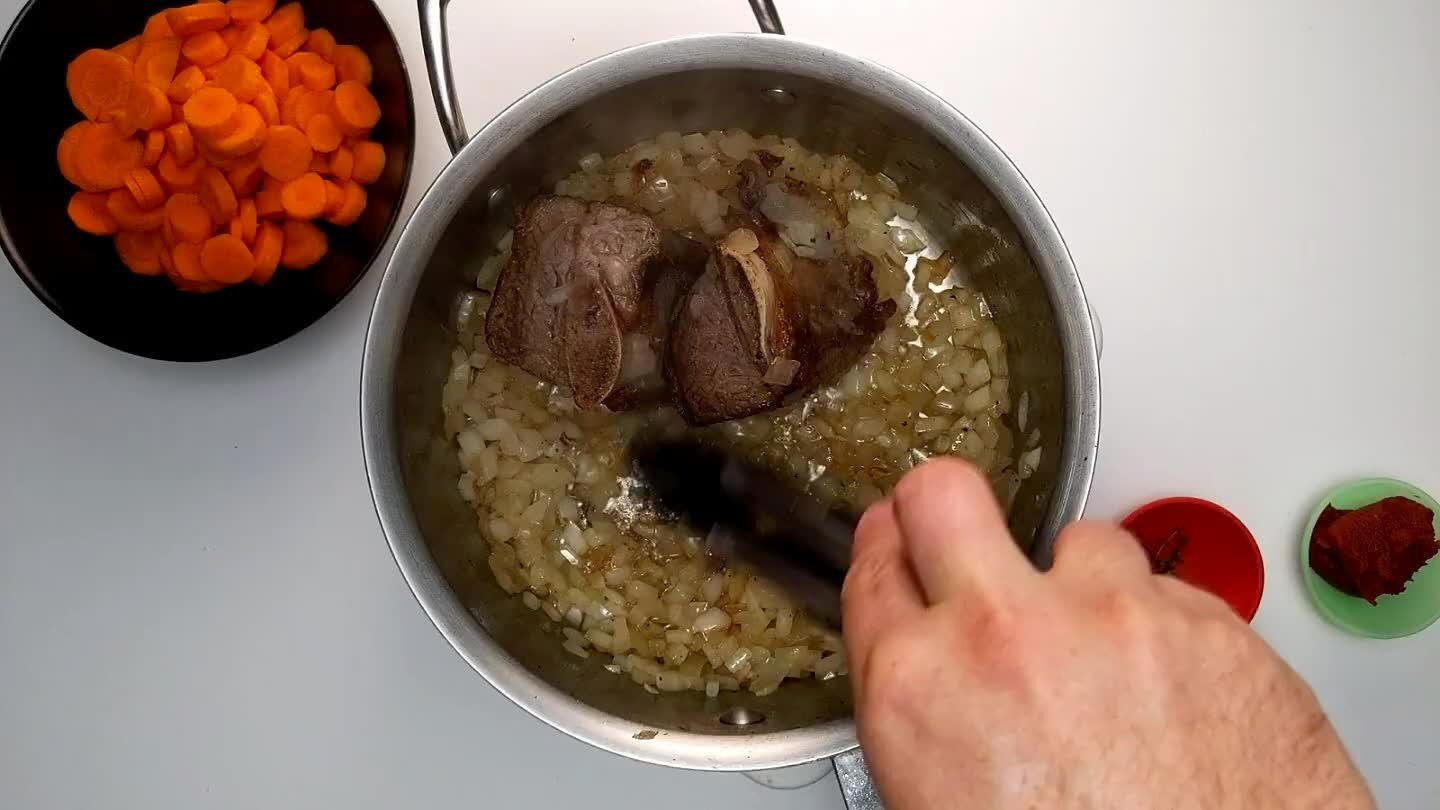 Add the sprig of thyme.
Add the tomato paste.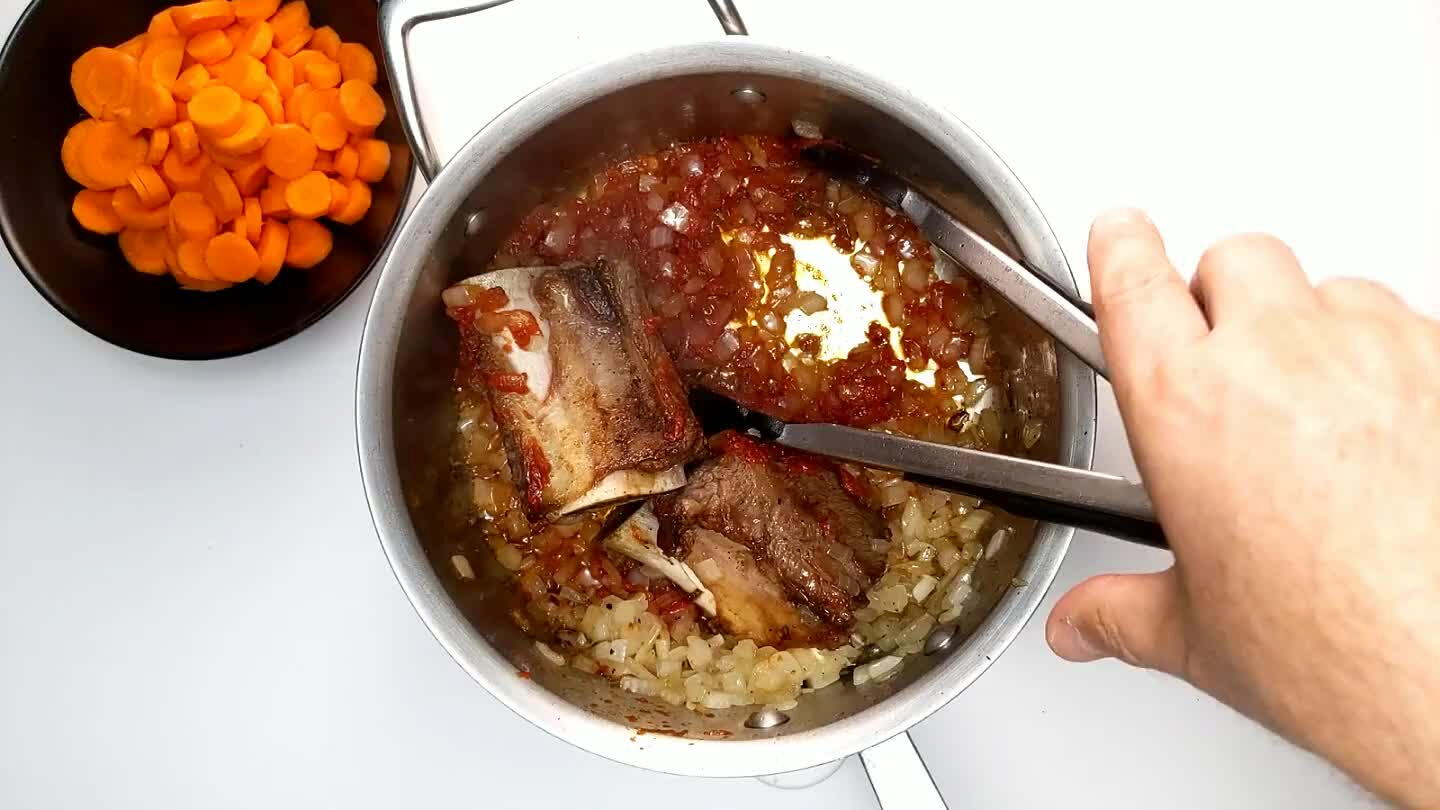 Stir in the beef broth.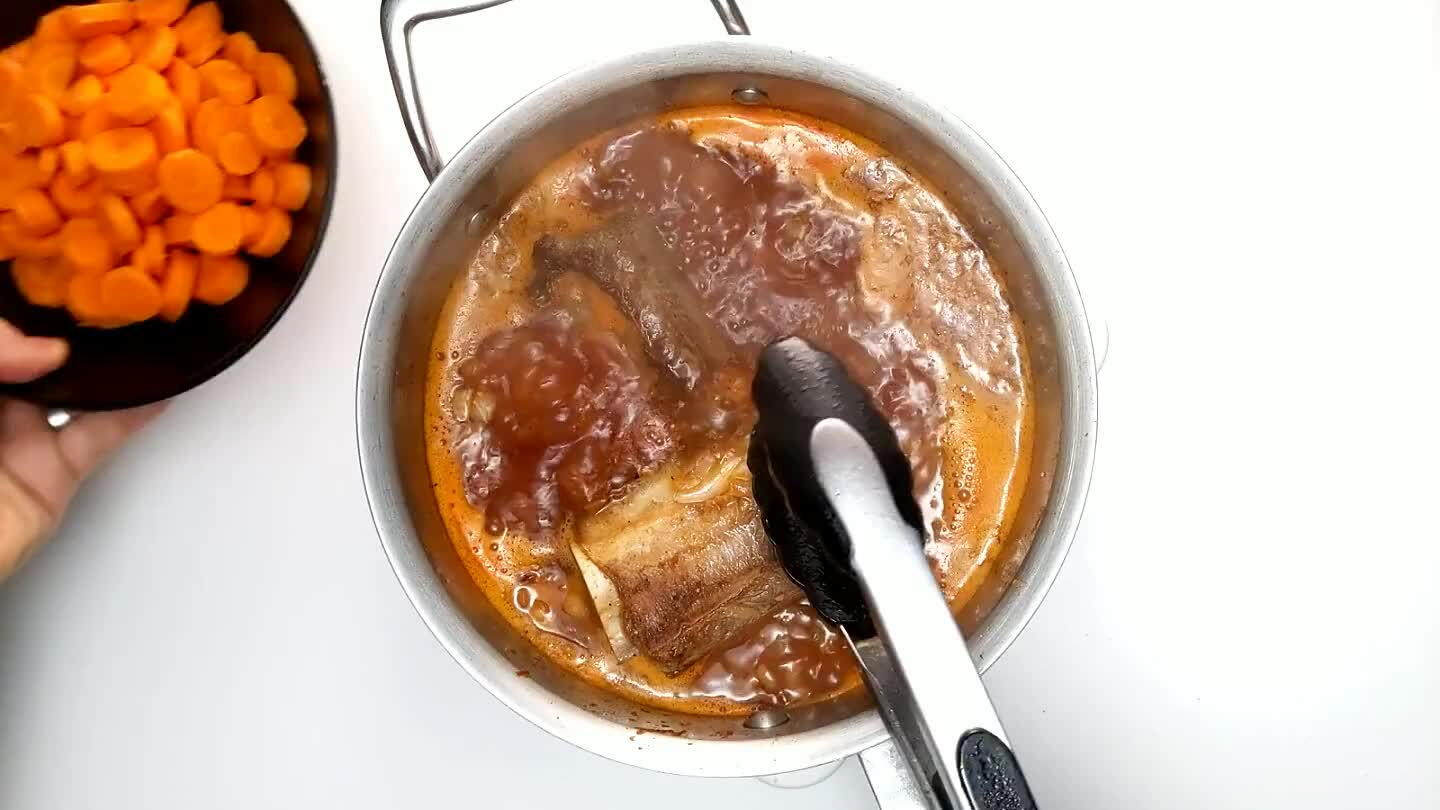 Add the chopped carrots.
Simmer for 3 or 4 hours, or until the meat is very tender, falling off the bone.
Cheesy Polenta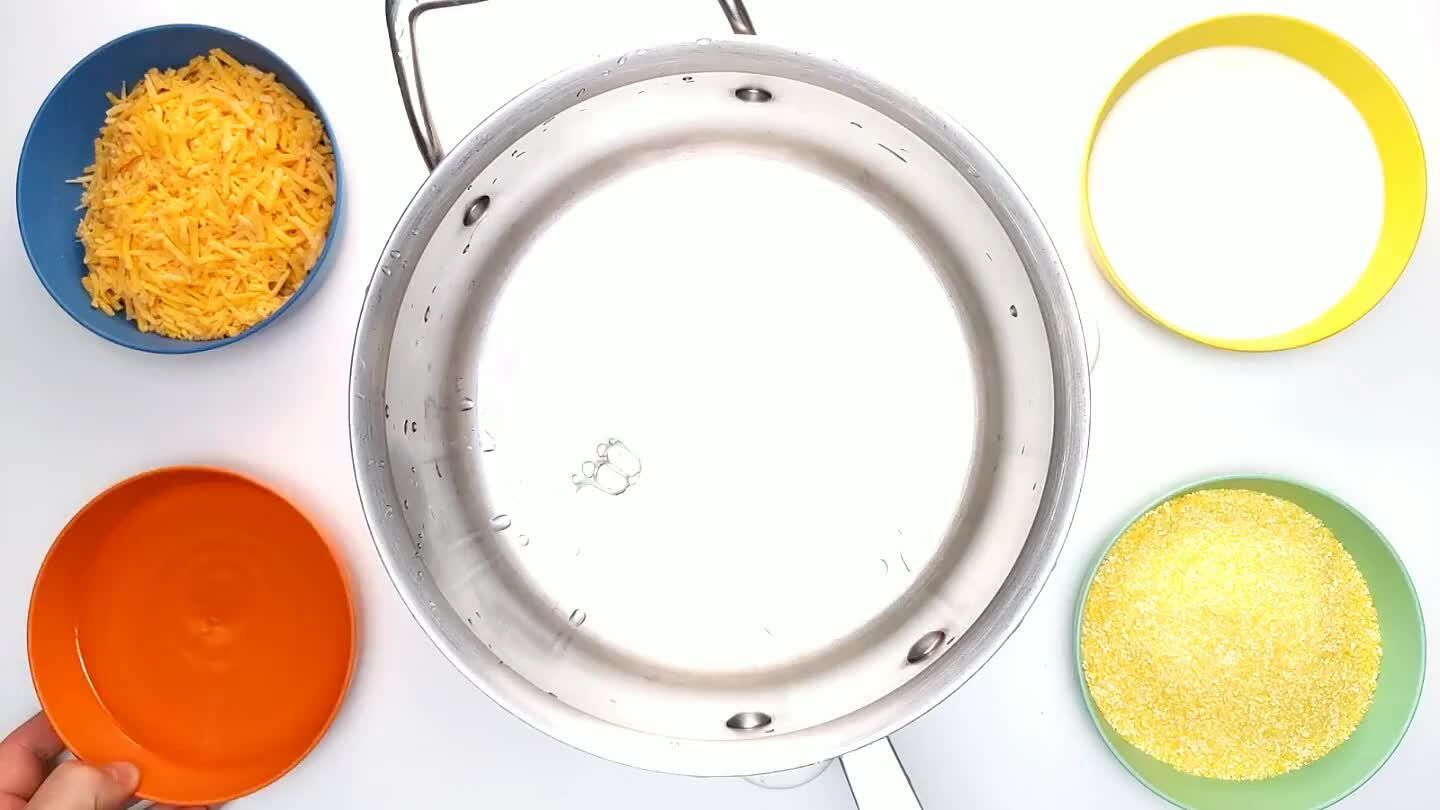 Place the water in a saucepan over high heat.
Add the milk.
When the water and milk reach a bare simmer, just barely bubbling, reduce the heat and whisk in the polenta.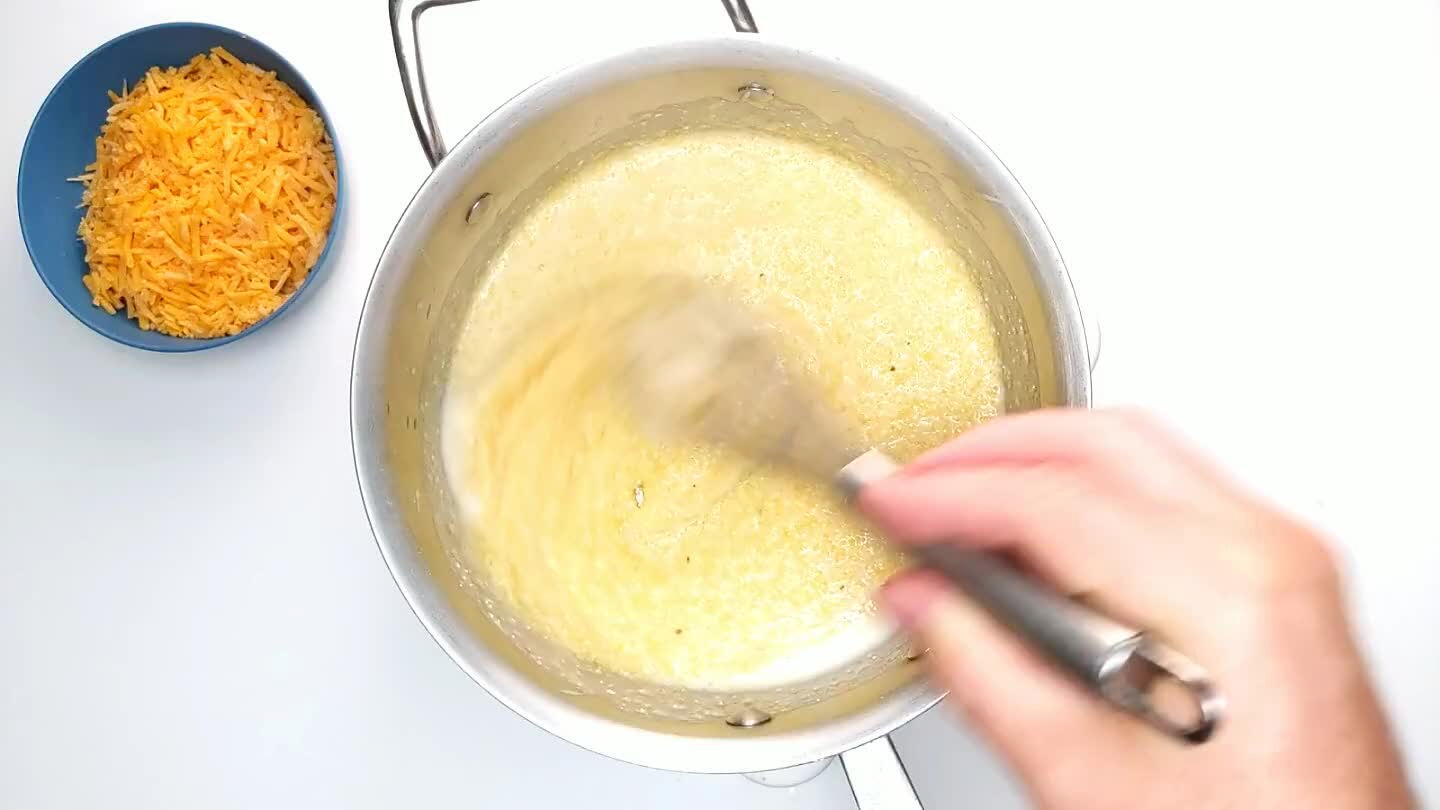 Simmer the polenta until tender, stirring frequently. If the porridge begins to thicken too much before it's cooked, stir in a little more water or milk. Making polenta is much like making cream of wheat or oatmeal, except in that it generally takes longer. A good, non-instant polenta may take close to 20 minutes to cook fully.
Stir in a little salt and freshly ground black pepper towards the end of cooking.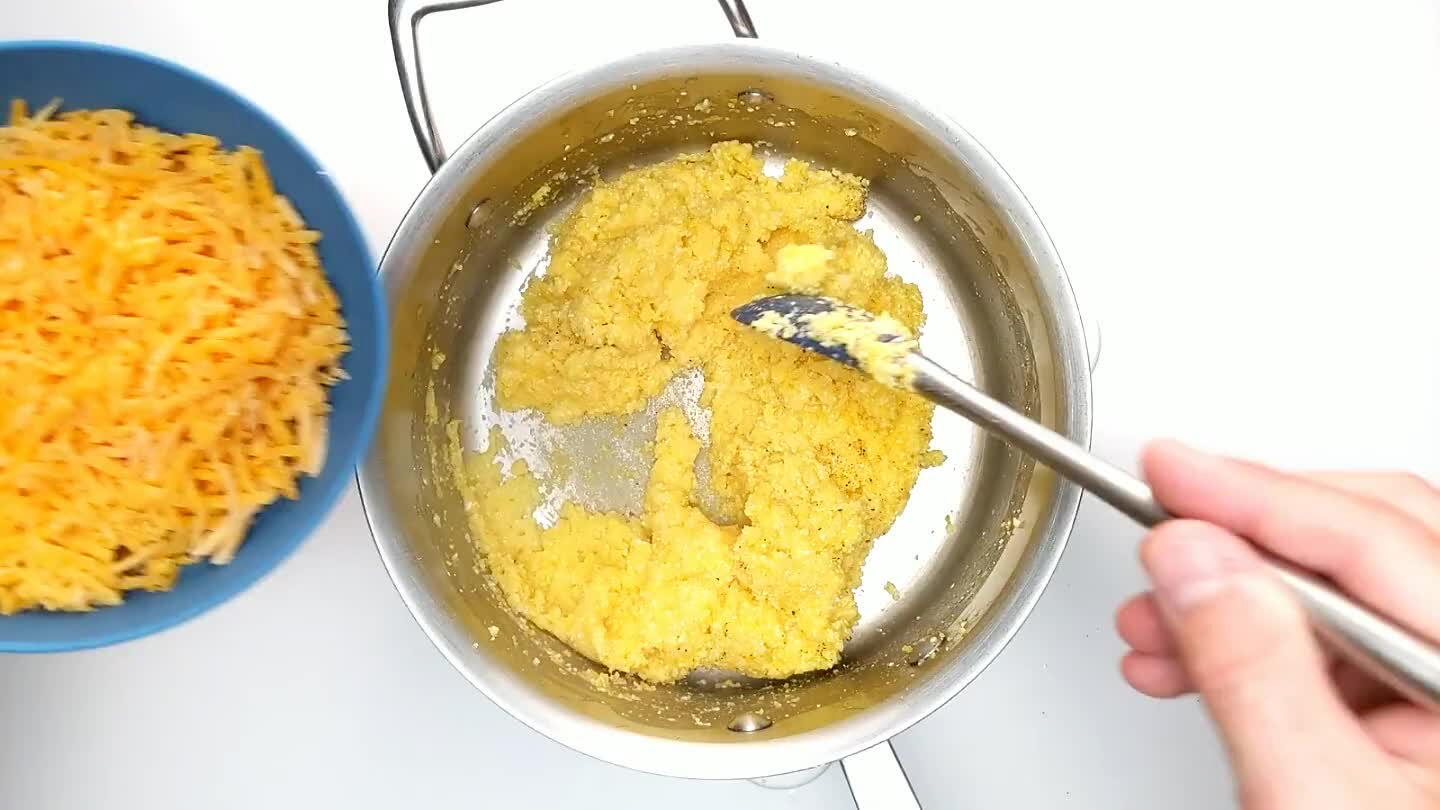 Stir in the shredded cheddar.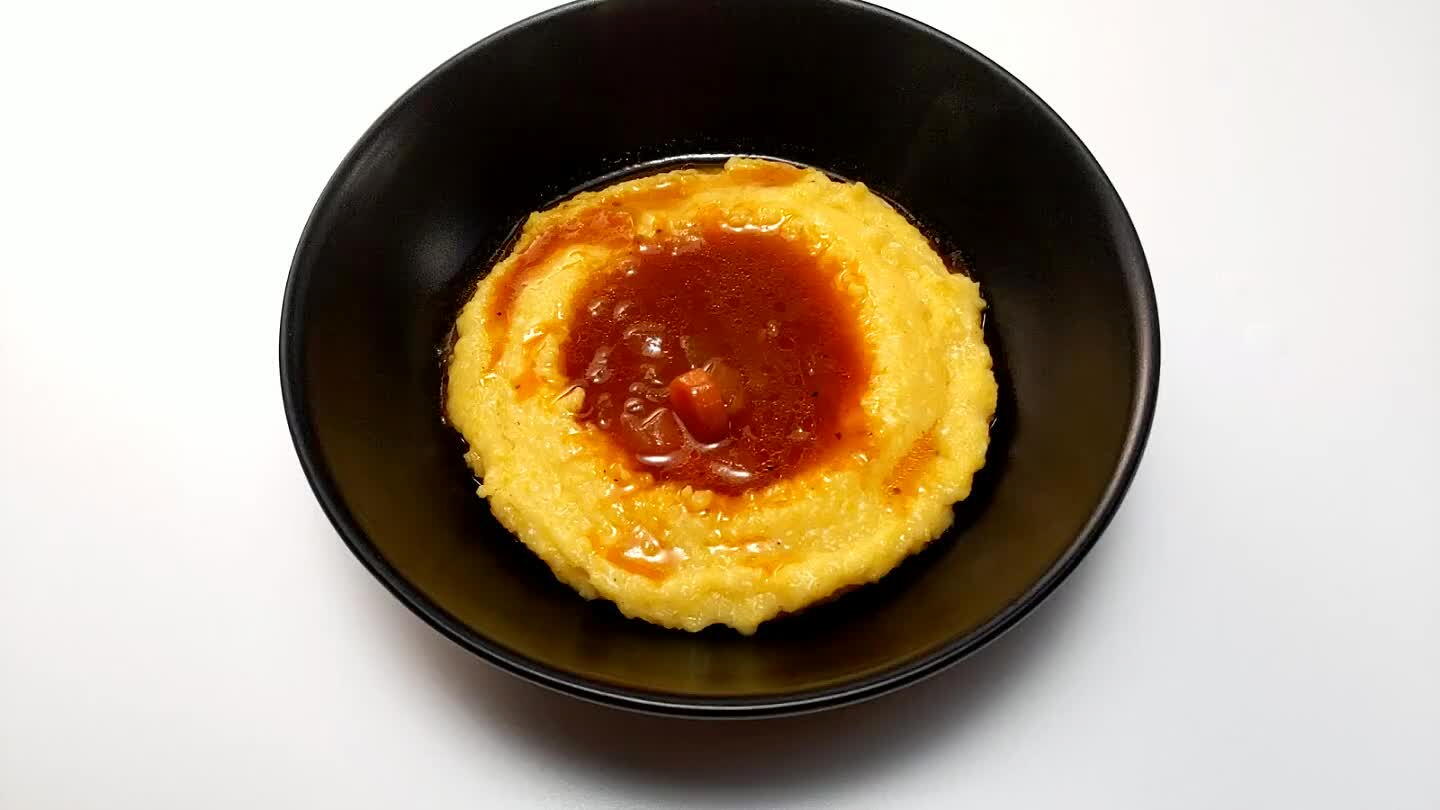 Comments