Burgers and Fries
with fried potatoes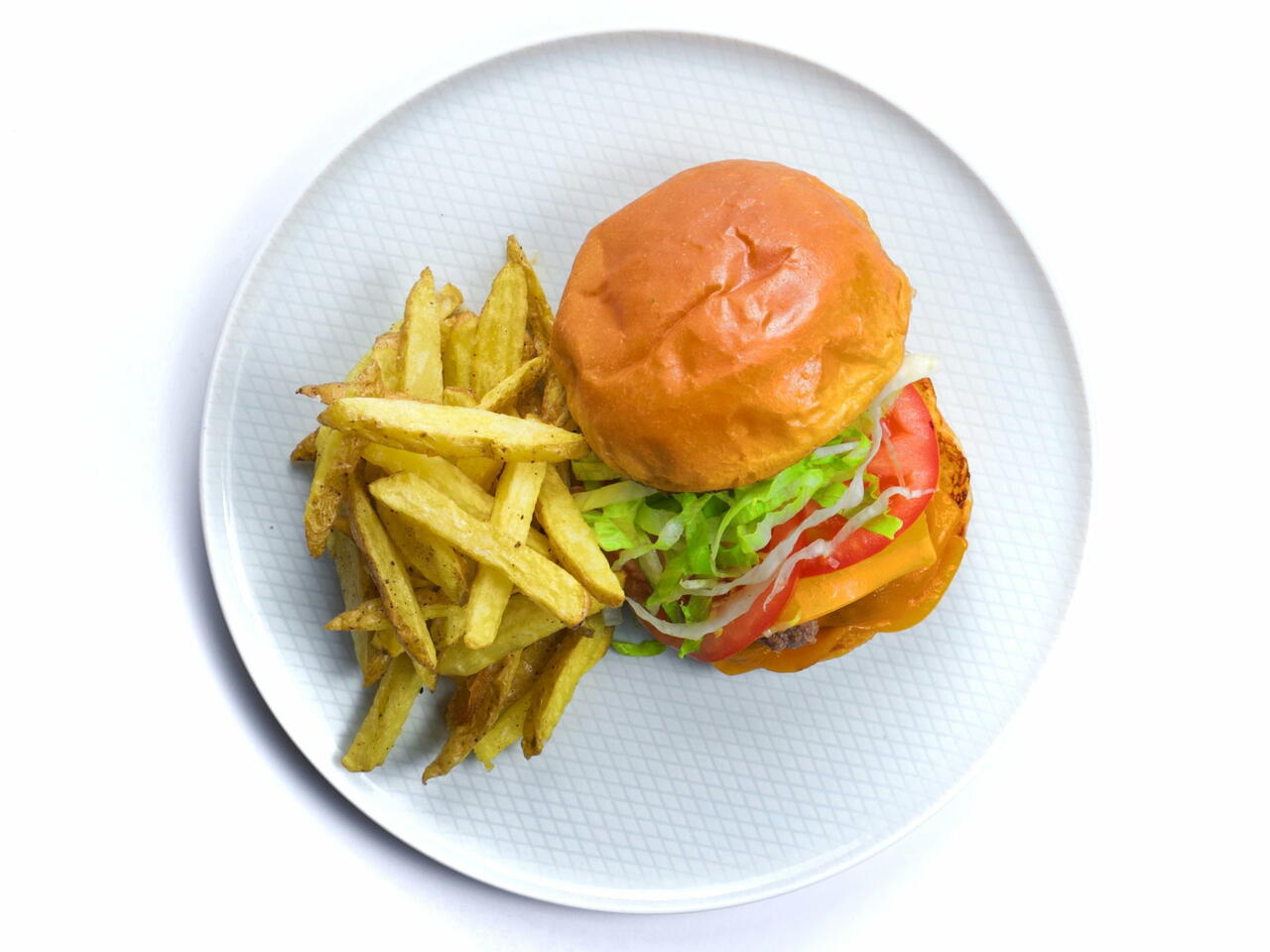 What you will need
BURGERS
1/2 head Iceberg Lettuce, optional
2 Tomatoes, optional
1 lb Ground Beef
6 hamburger buns, brioche preferred
2 Tbsp Unsalted Butter
6 slices American Cheese, Optional
1 bottle Ketchup, optional
1 jar Mayonnaise, optional
1 jar Sliced Pickles, optional
FRIES
2 lb Yukon Gold Potatoes
5 cups Peanut Oil
Salt
Black Pepper
(Nutritional facts 429 calories, 39.09 g fat, 15.26 g carbohydrates, 4.93 g protein, 14 mg cholesterol, 284 mg sodium)
How to cook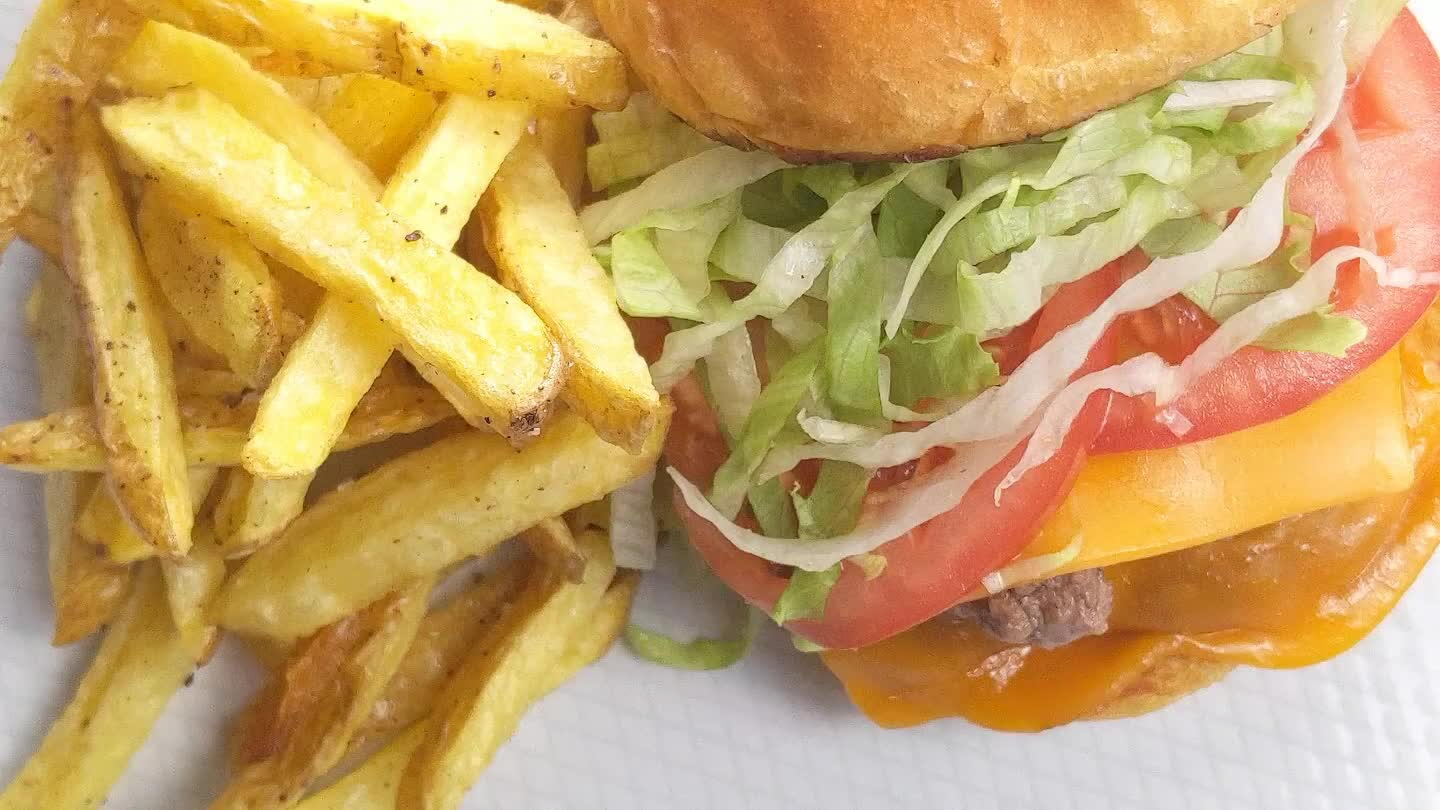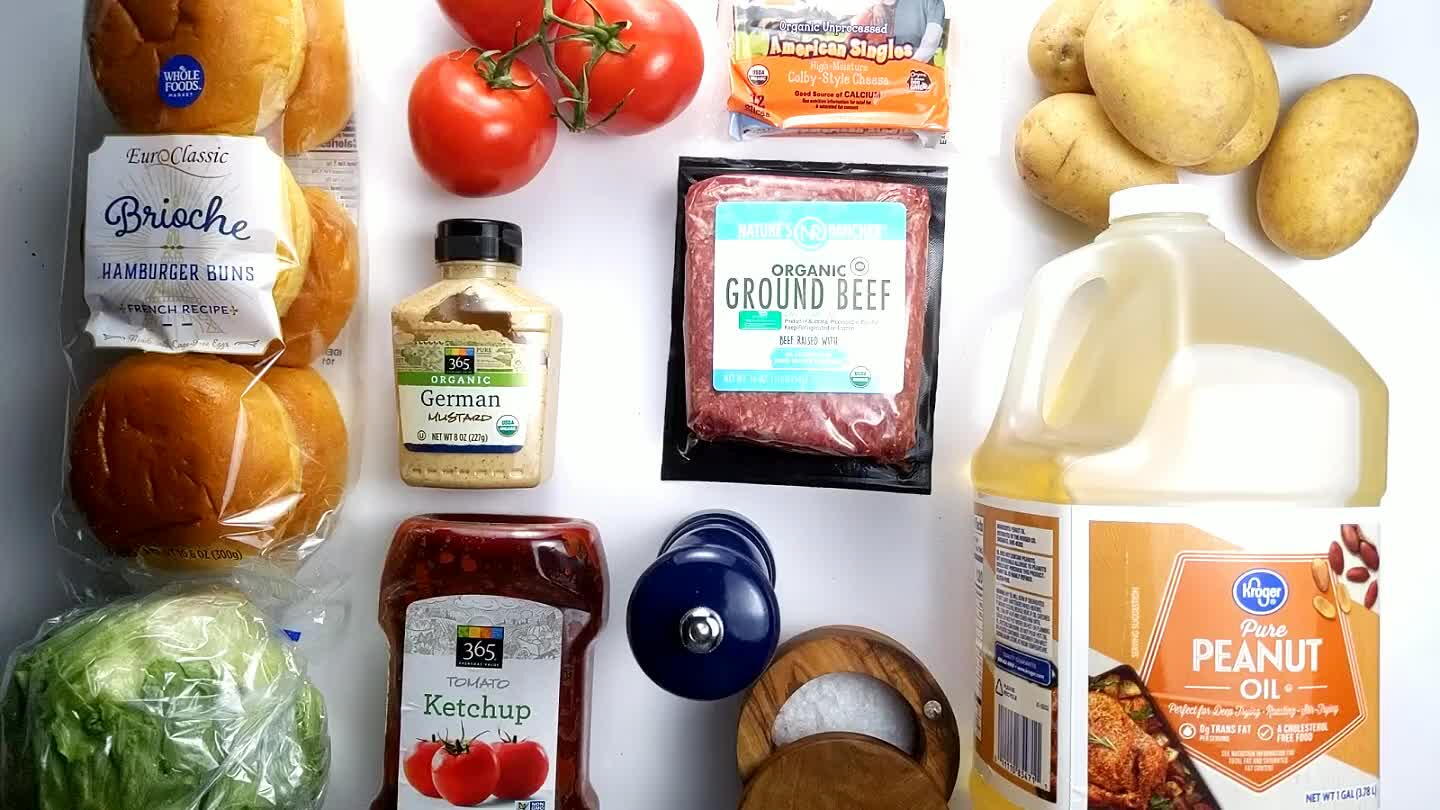 START THE FRENCH FRIES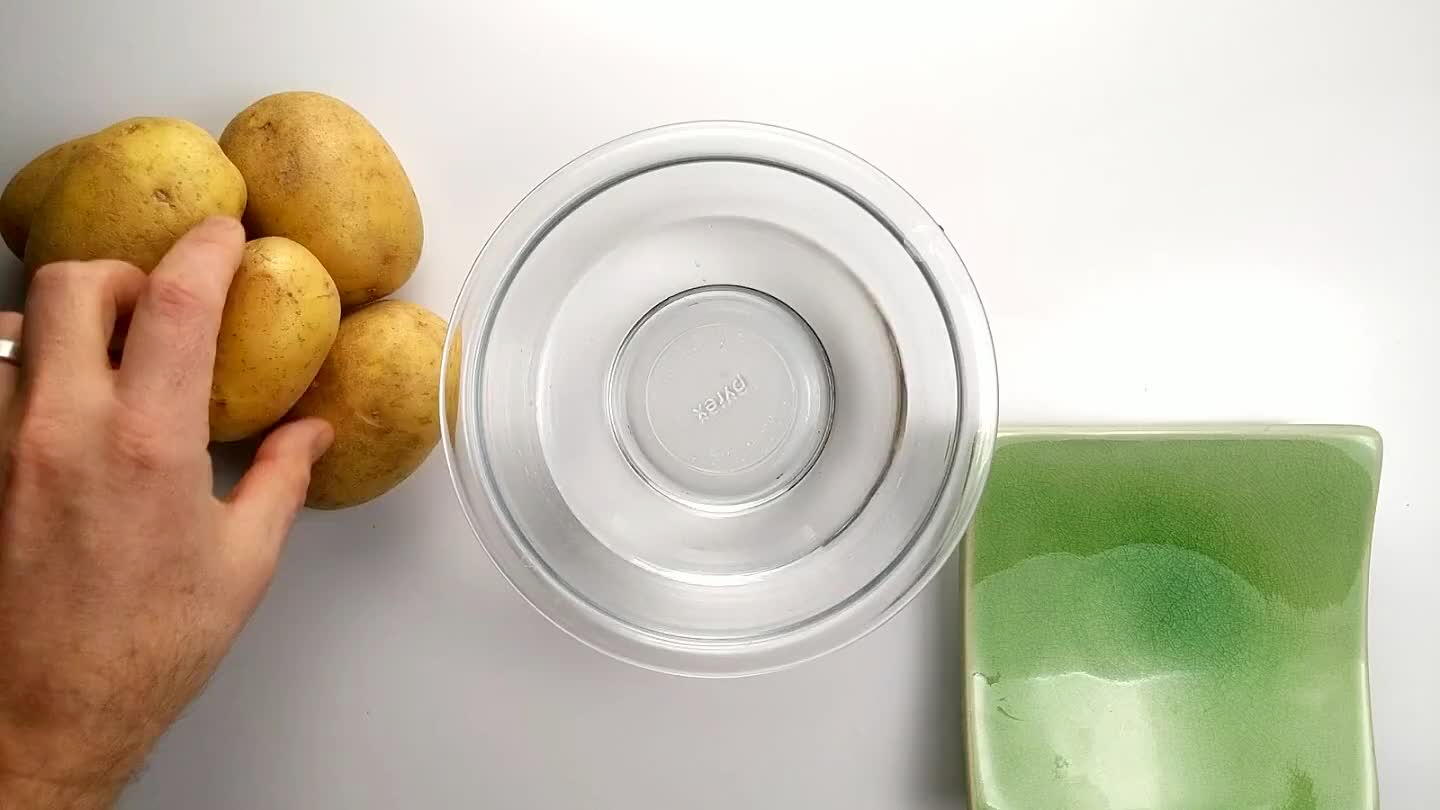 Scrub the potatoes, just in case they have any soil or other random gross stuff on them.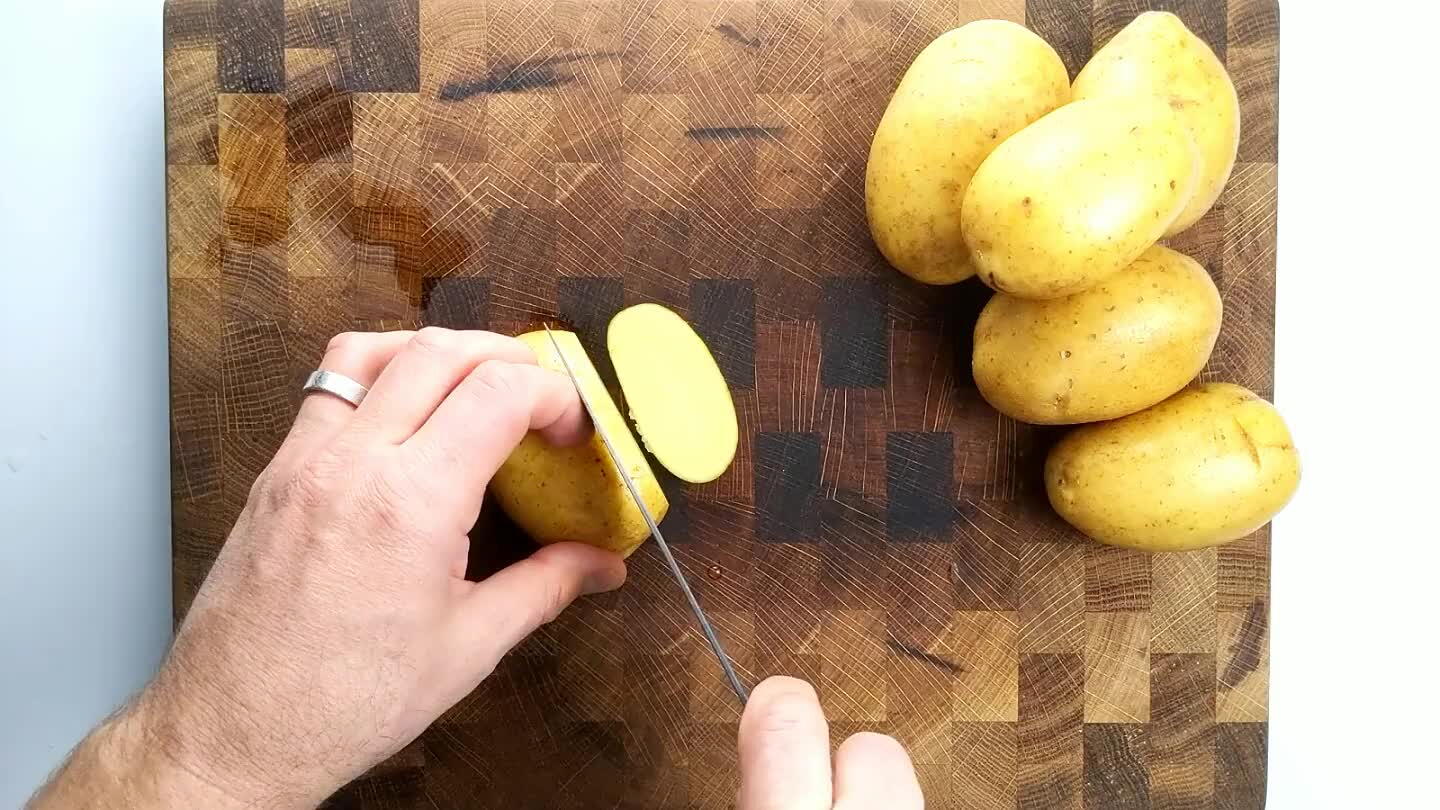 Slice the potatoes into rounds that are about 1/4" thick. Try to slice them so that the rounds are as wide as possible.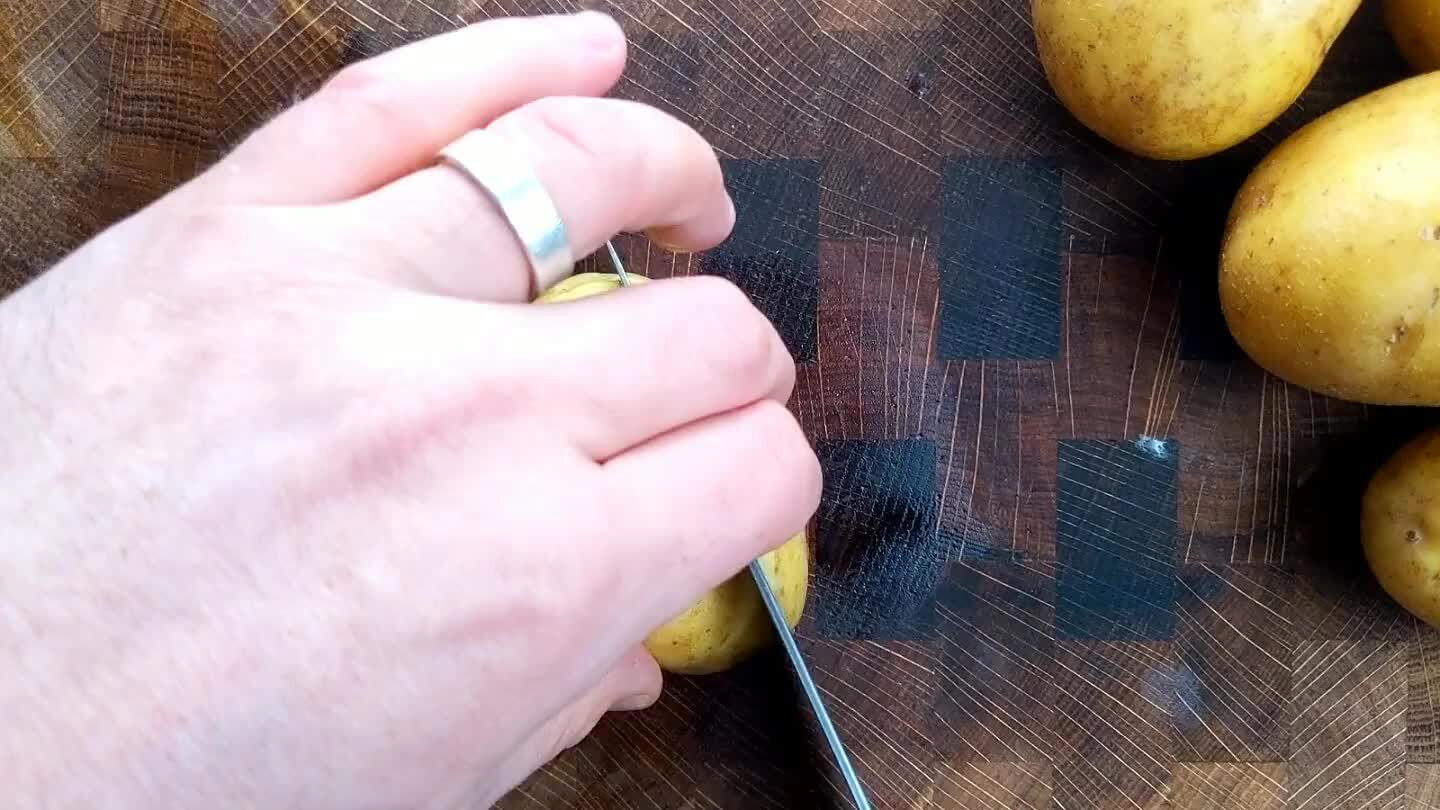 Stack the potato slices and then slice again to about 1/4" thick. You should end up with sticks of potato that are roughly fry-shaped. They will shrink a little as they cook, so shoot for a little bit wider than you want your final fry.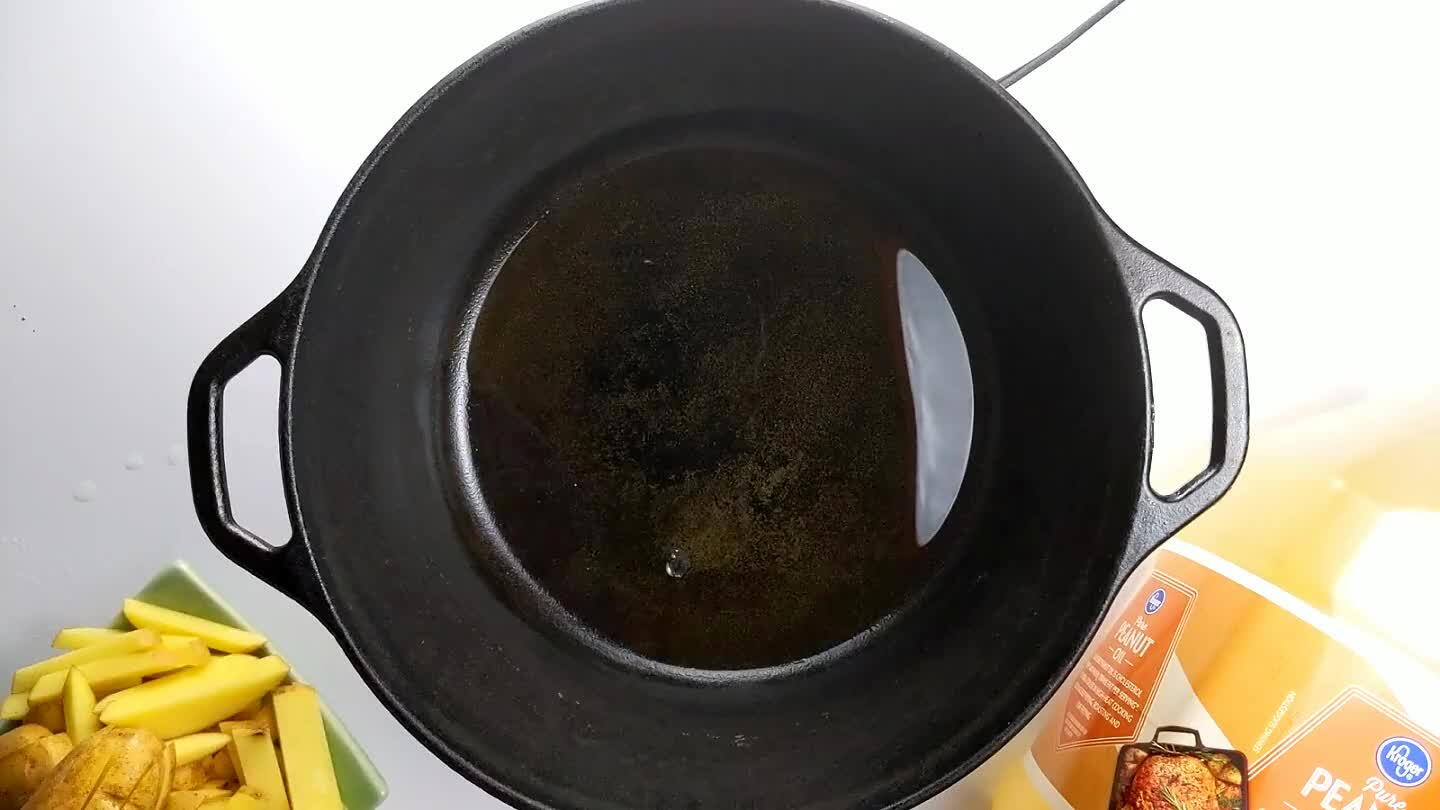 Place the potatoes in a heavy pot that's big enough to hold them. Try not to fill the pot more than 1/2 full.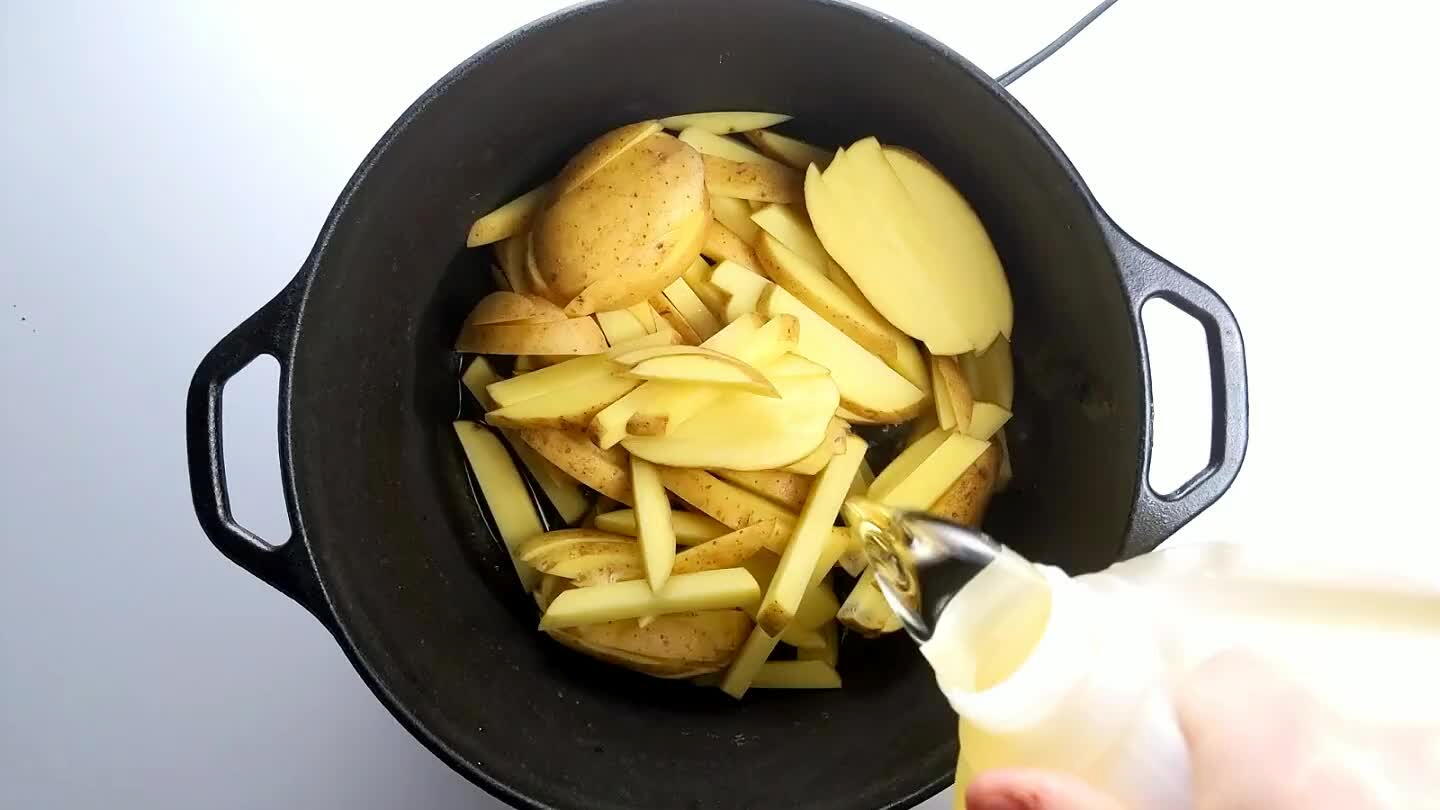 Add enough peanut oil to submerge the potatoes almost completely.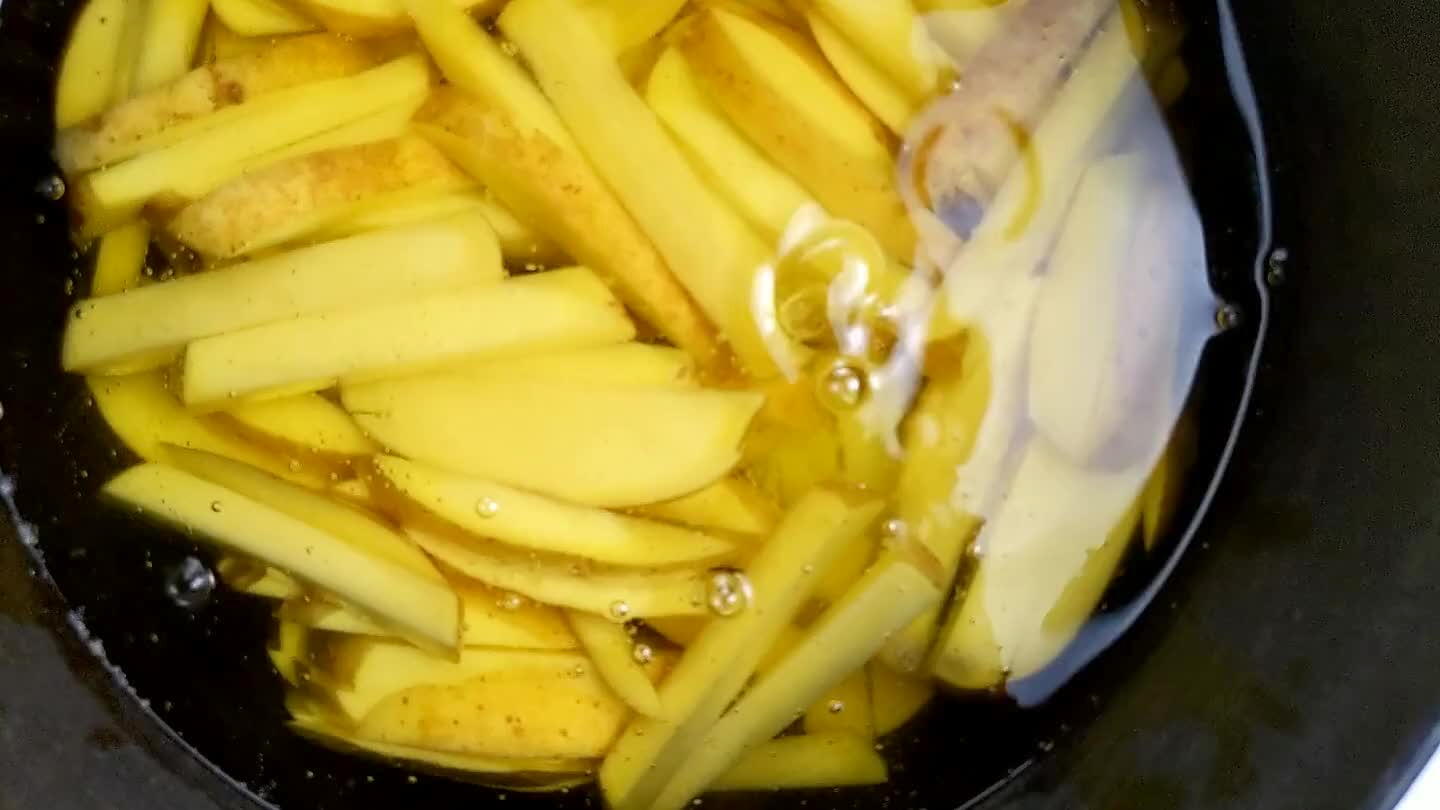 Heat over high heat until the oil begins to boil vigorously.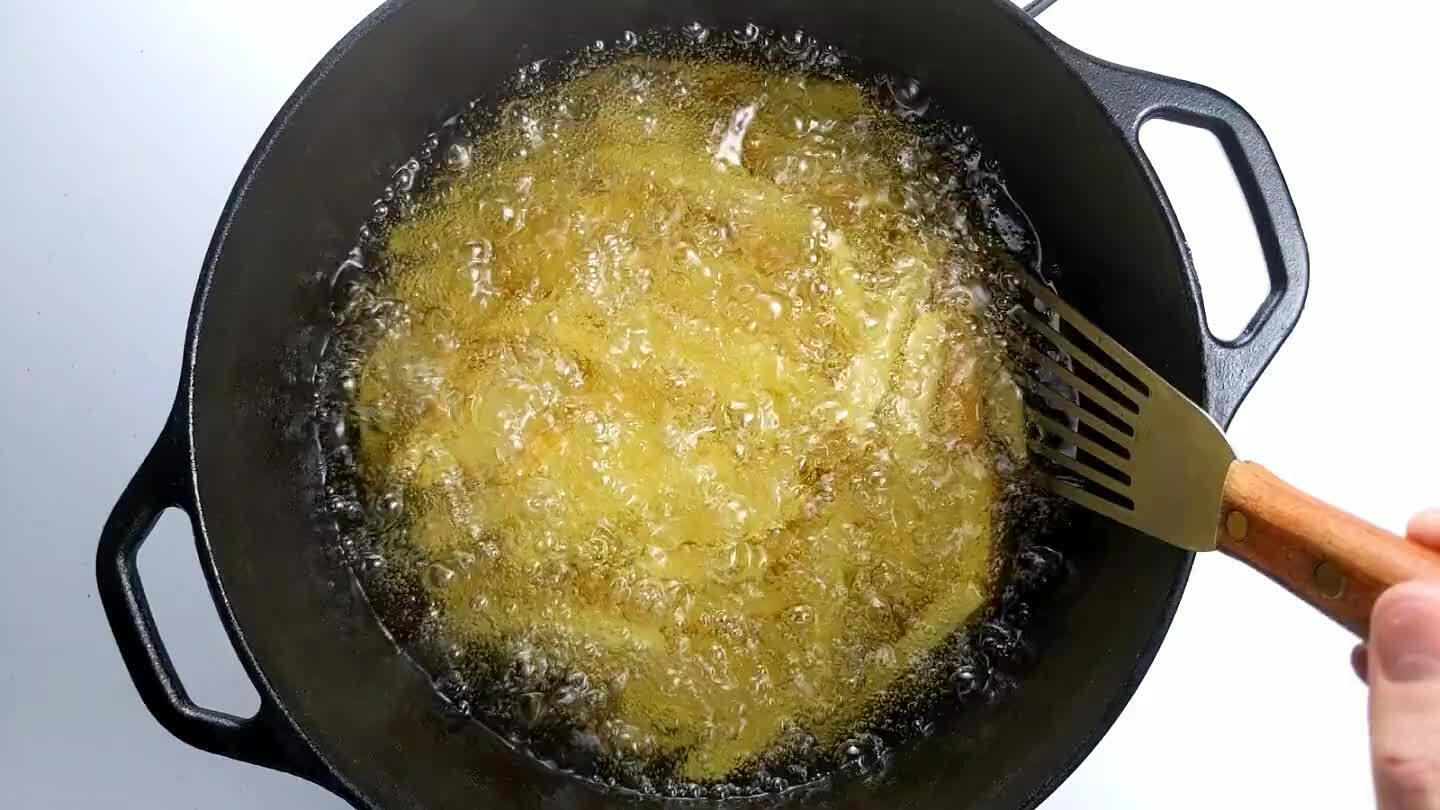 Gently release the potatoes from the bottom of the pan.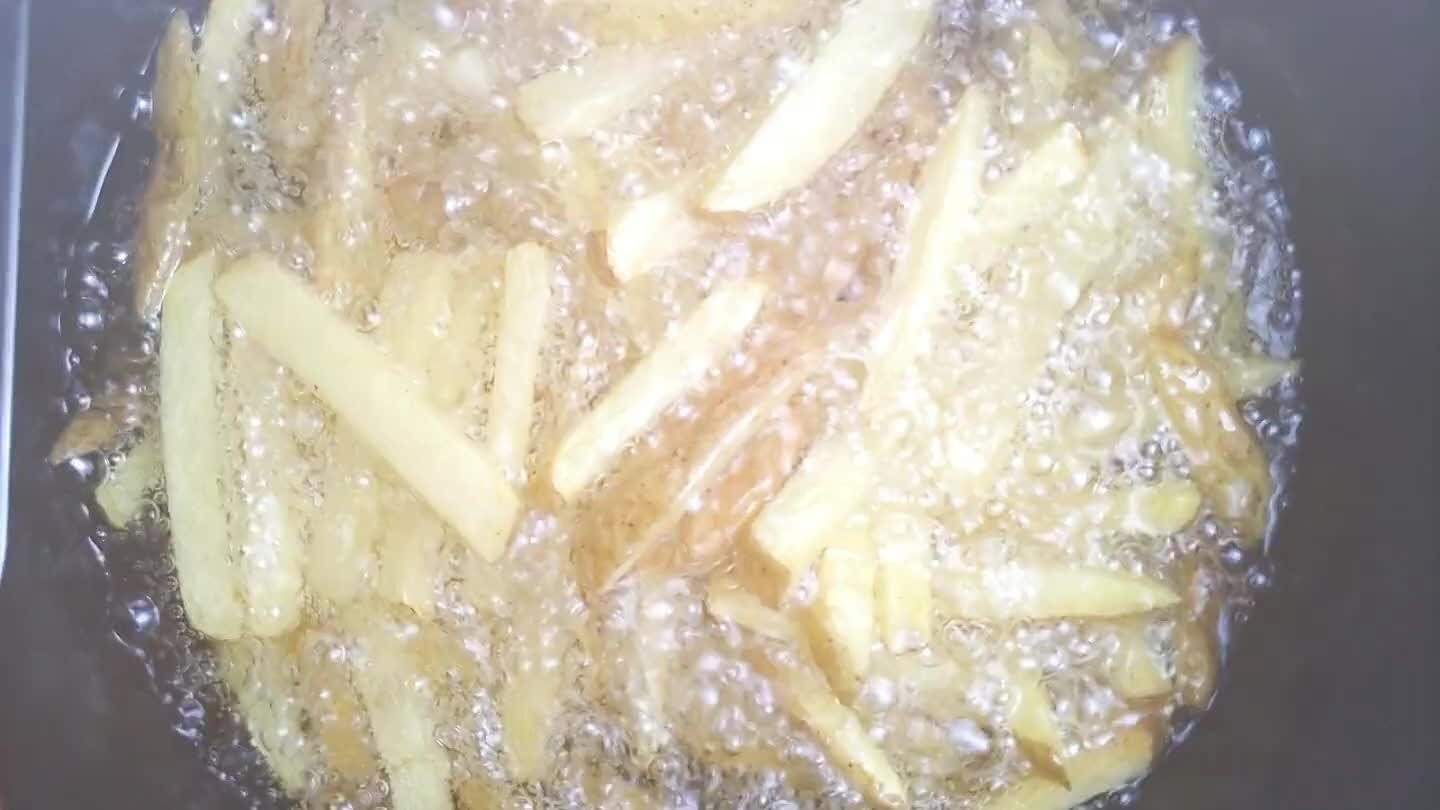 Let them continue cooking for 15 minutes. They should be fine on high unless you have a powerful stove. Don't leave the pot unattended! Hot oil is dangerous.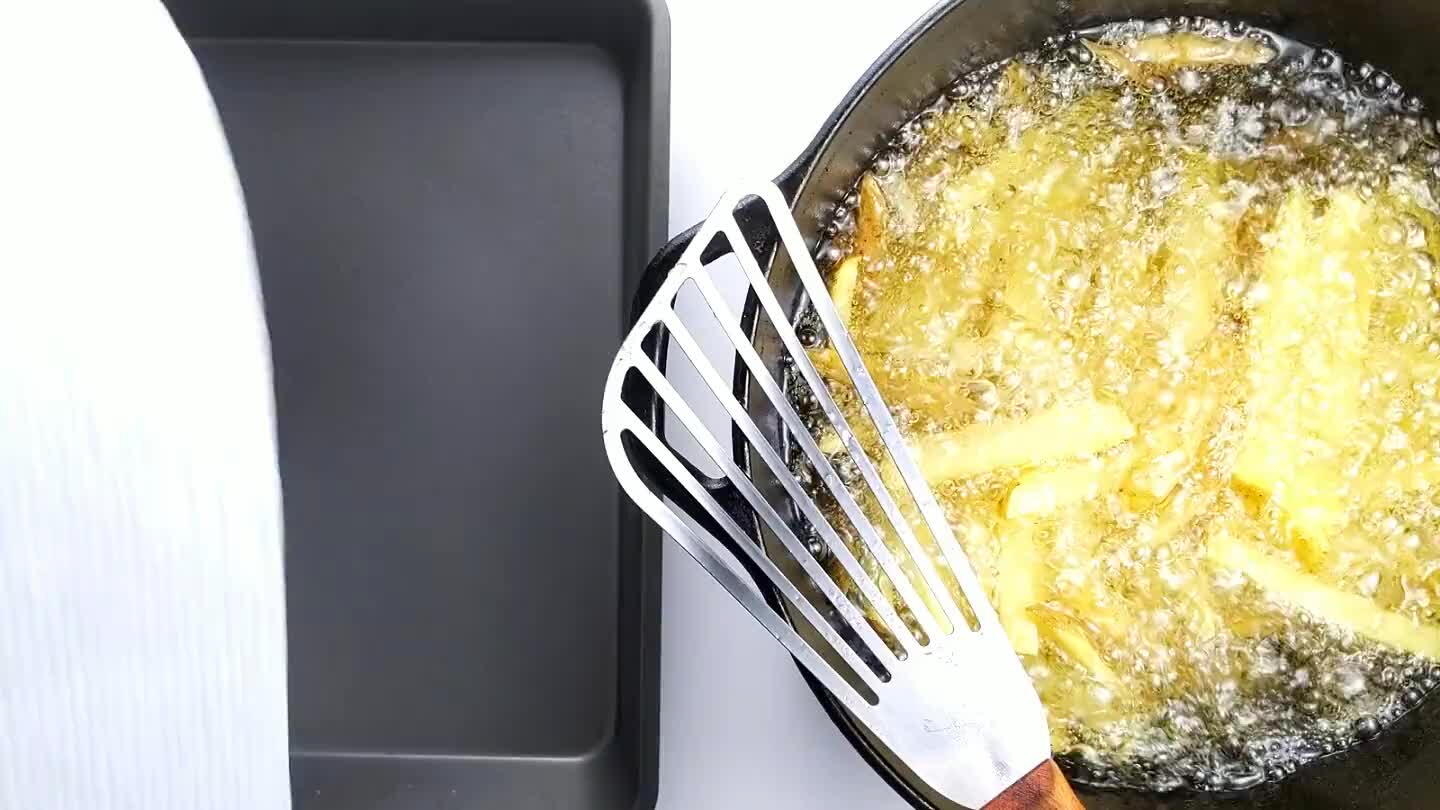 After 15 minutes, start carefully transferring the fries to some clean paper towels. Test one to make sure they're done before you remove the whole batch. As they cool, toss them in salt and freshly ground pepper.
BURGERS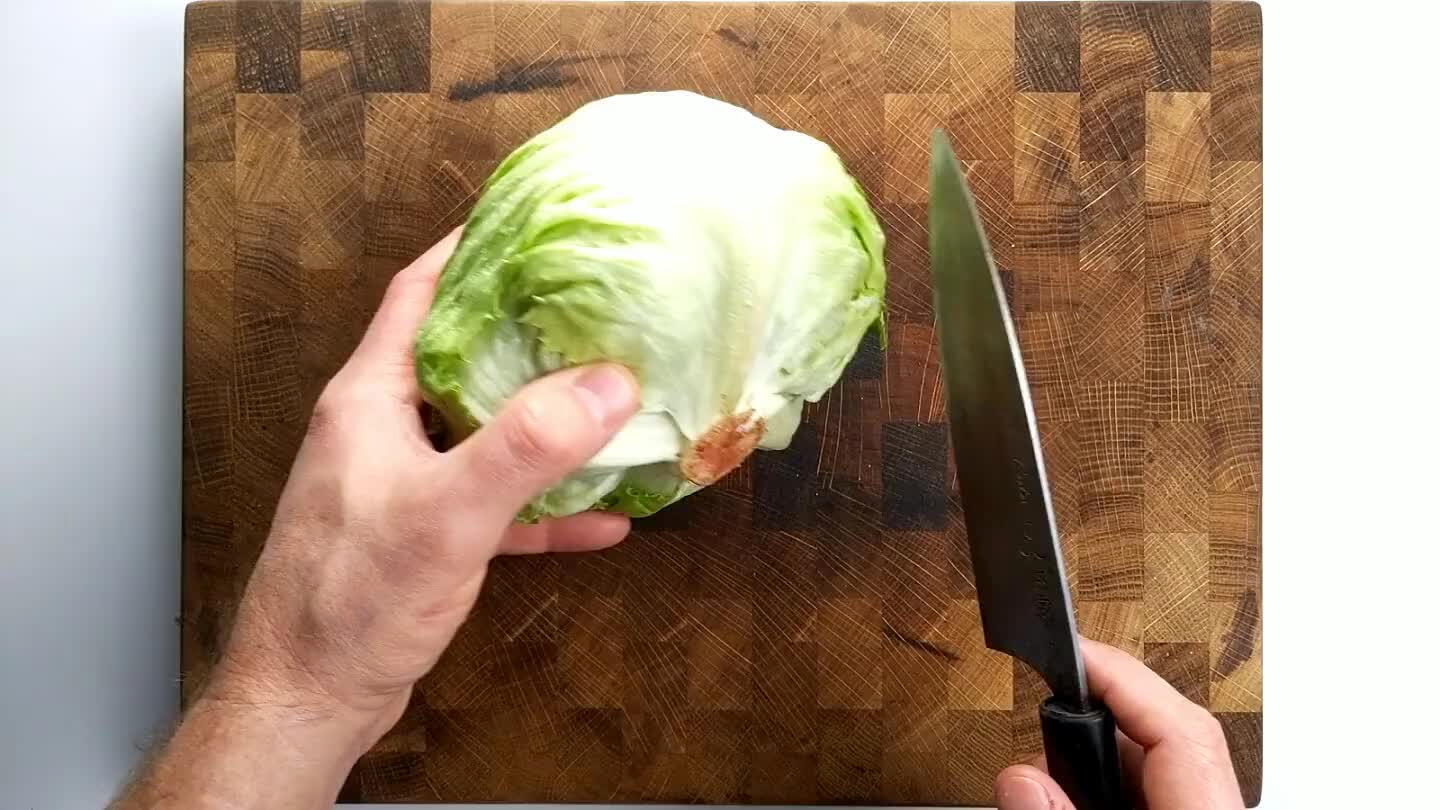 cut the head of lettuce in half. Remove the core. Slice half of the head of lettuce as thin as possible.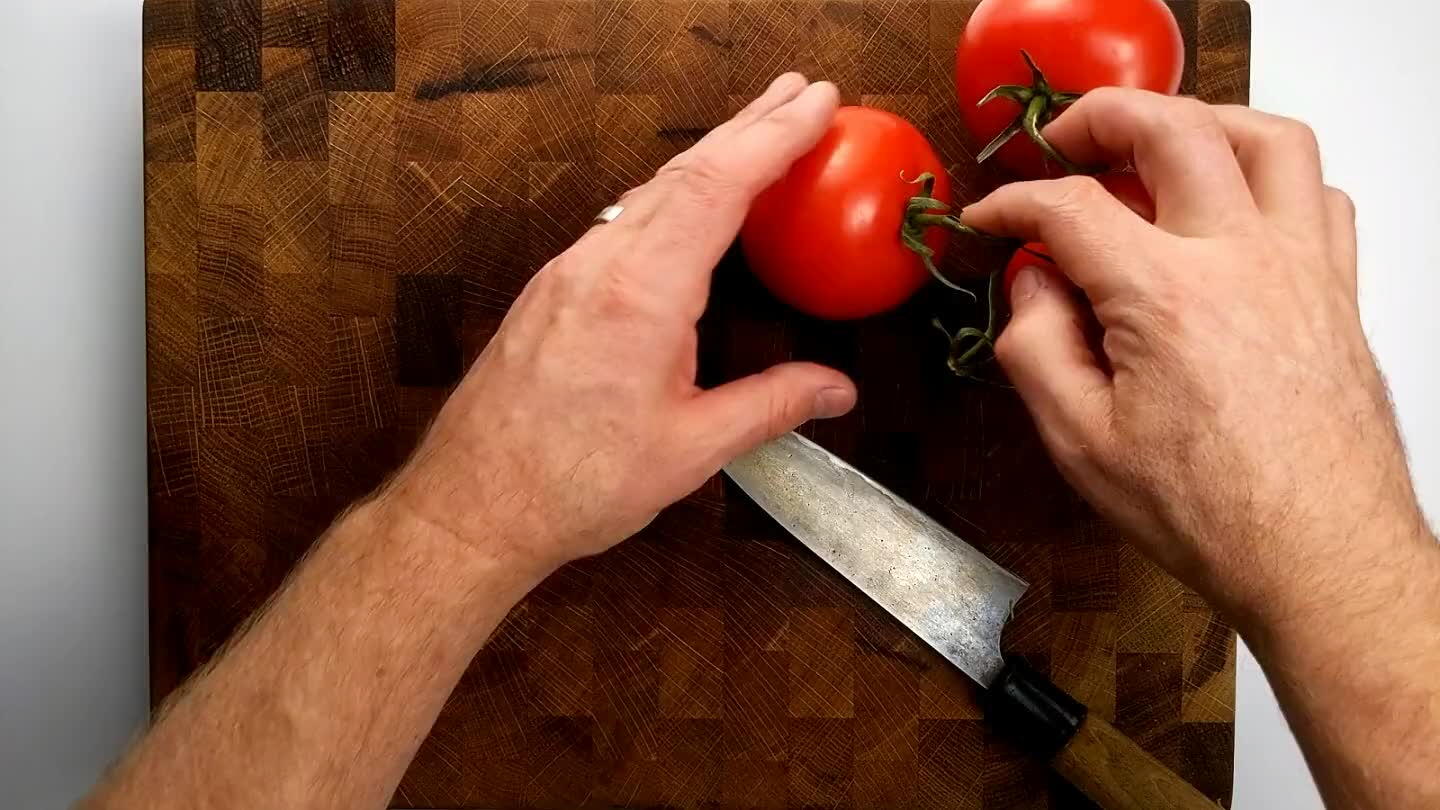 Wash the tomatoes. Remove the stems. Slice to about 1/4" or however thick you like them.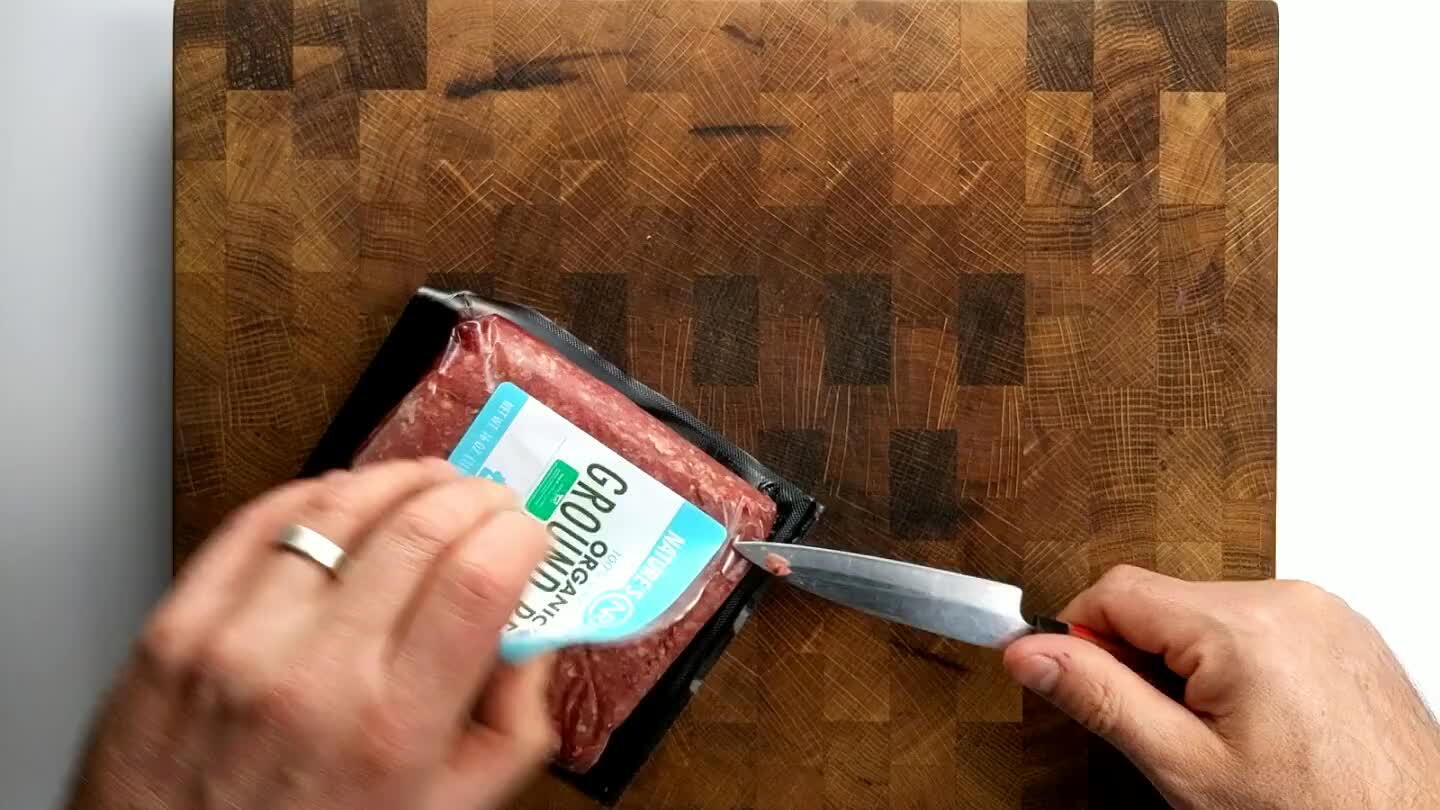 Divide the ground beef into 6 equal portions.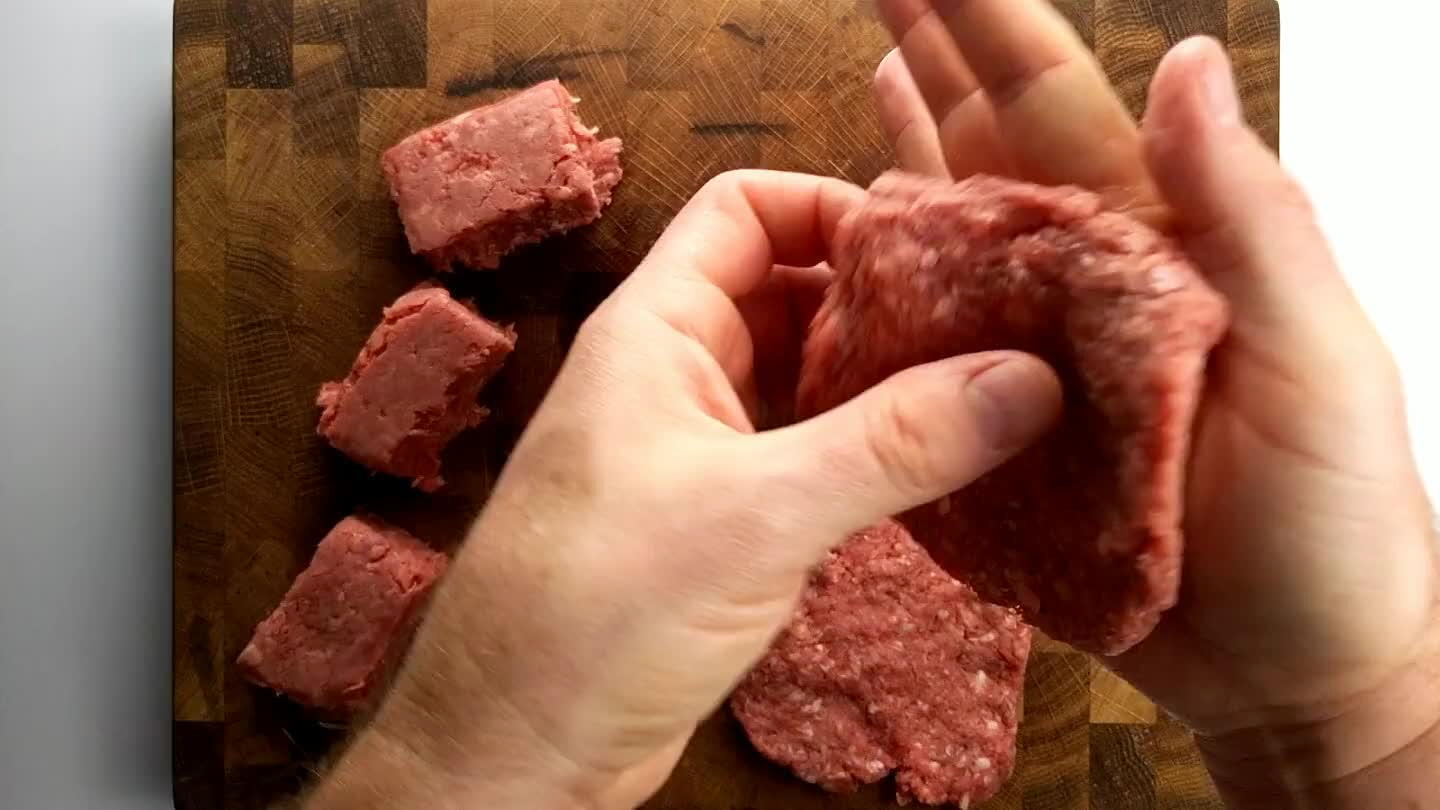 Flatten out the portions. They don't need to be pretty. We're going for a quick, fast food style burger, so thin ugly patties are great. The thinner and more jagged the edges, the better they'll crisp up when we fry them.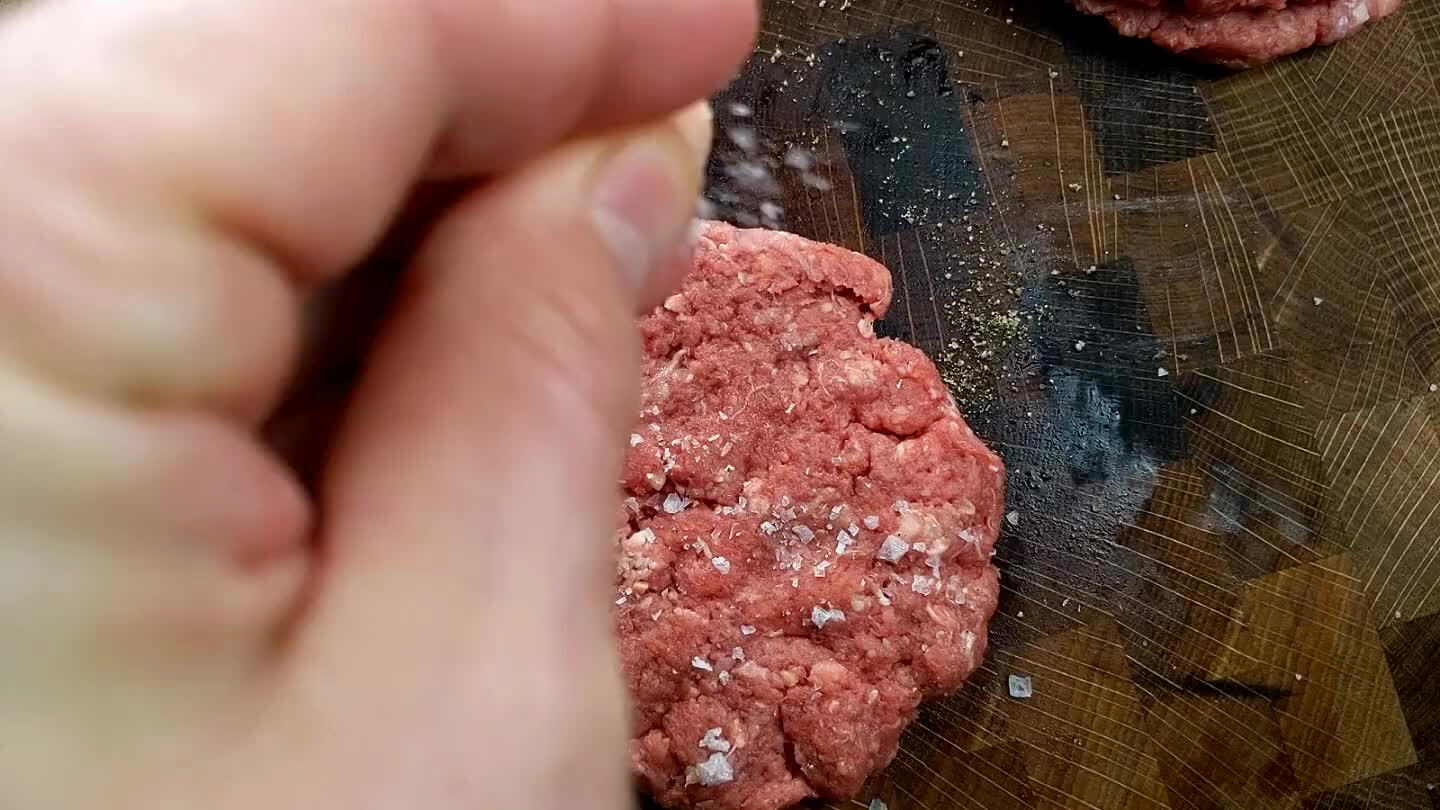 Hit the patties on both sides with plenty of salt and freshly ground black pepper.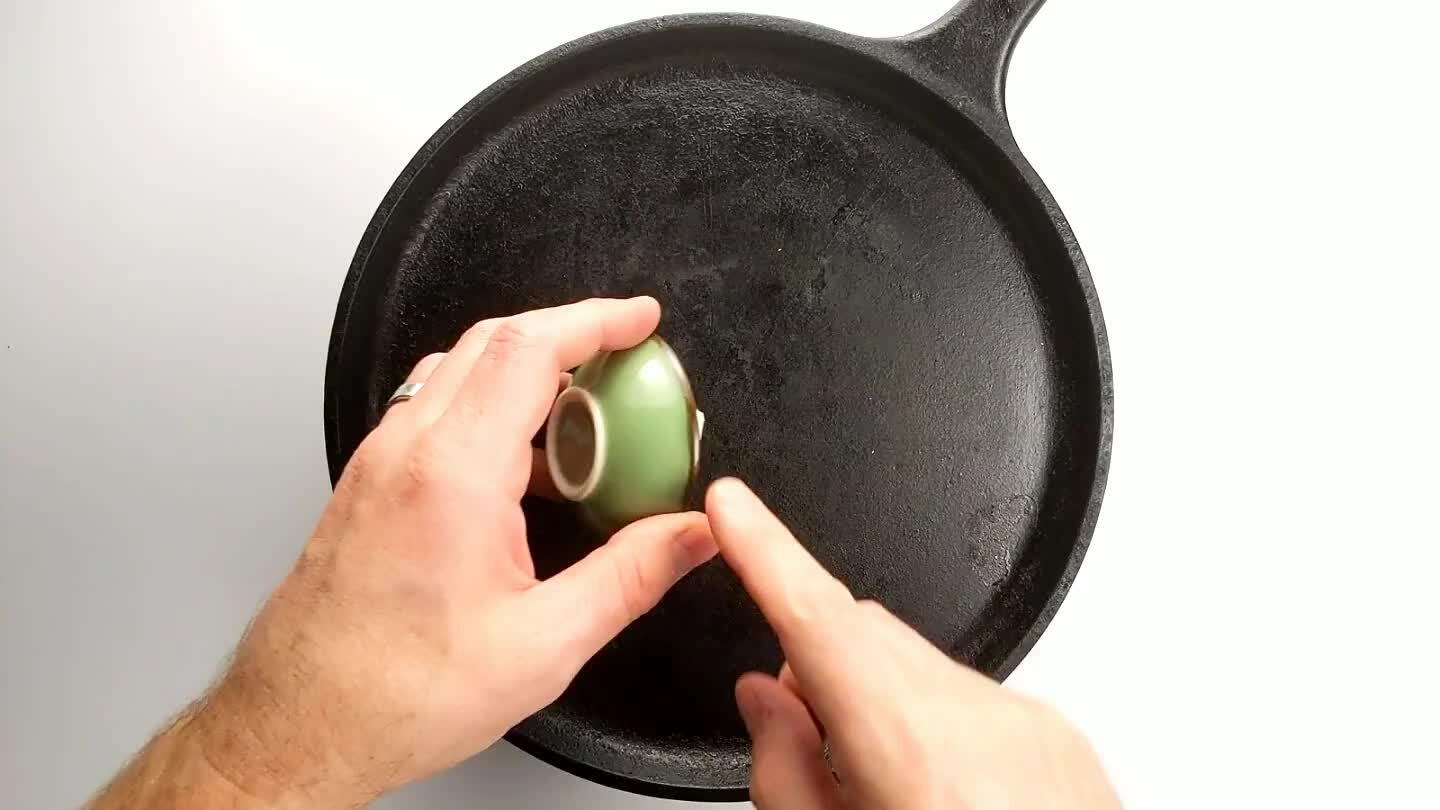 Melt about 1/2 of the butter in a heavy skillet over medium heat and swirl it around to coat the pan.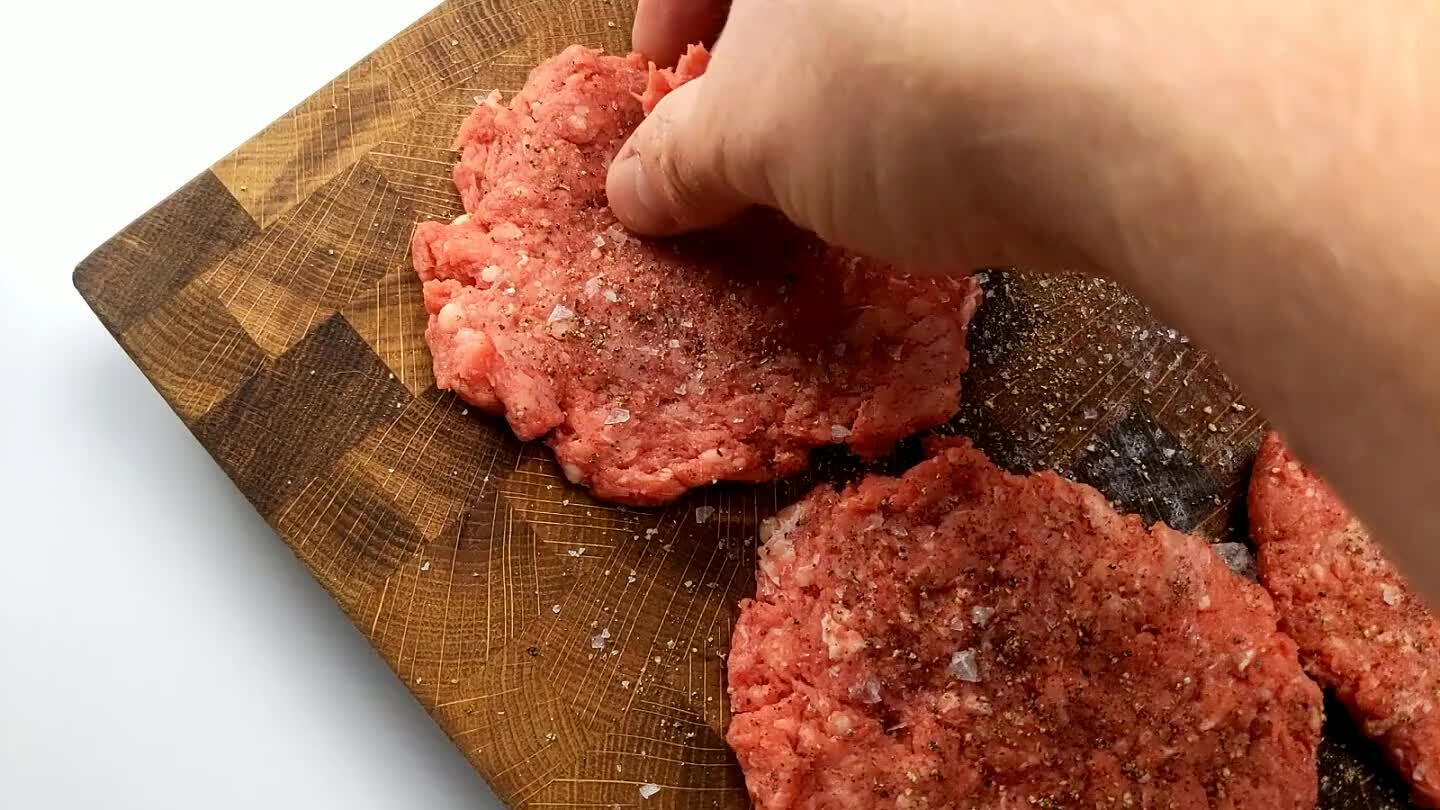 Sear the patties. When they're dark and crusty on the bottom, flip them over to cook the opposite side.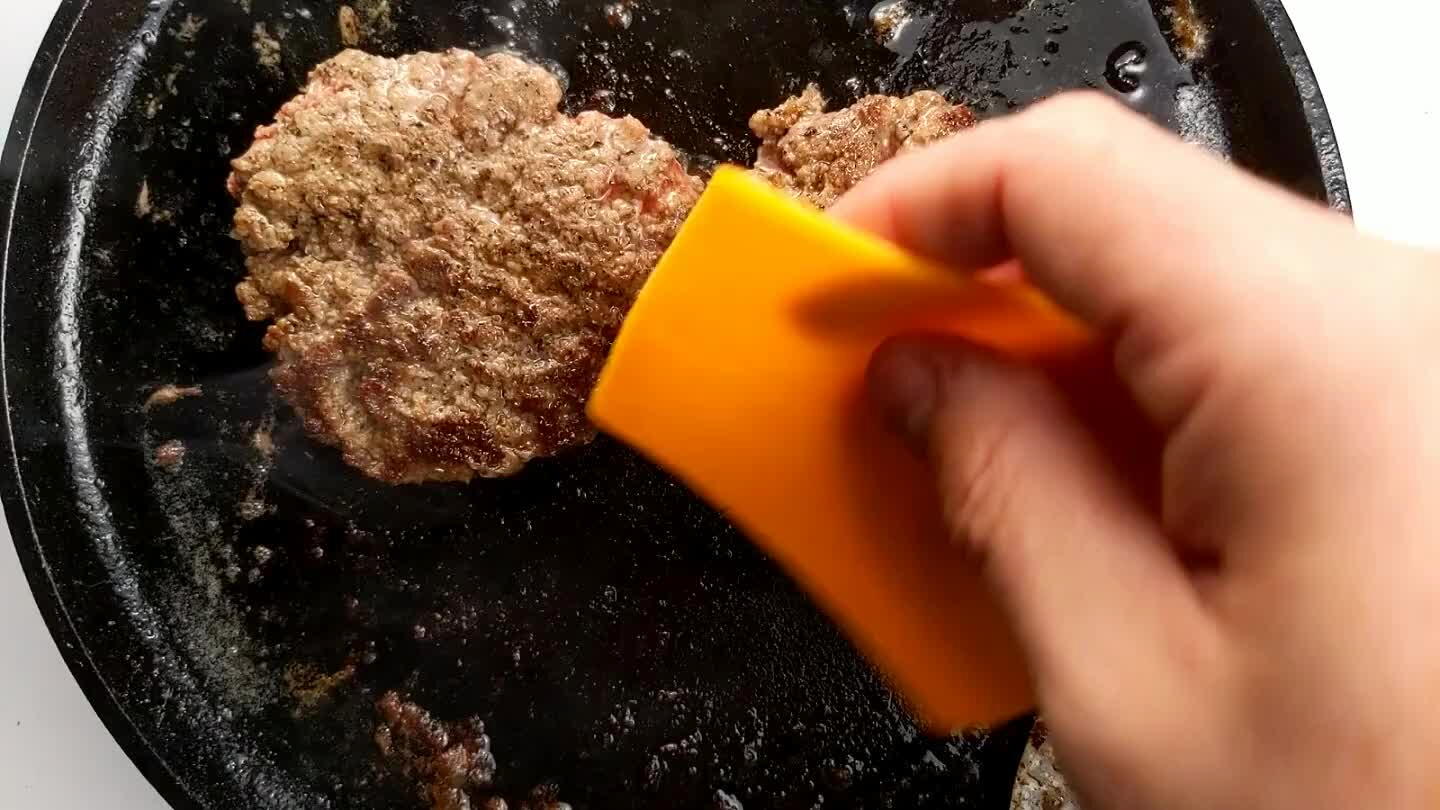 Place a slice of cheese on each patty to melt during the last couple of minutes of cooking.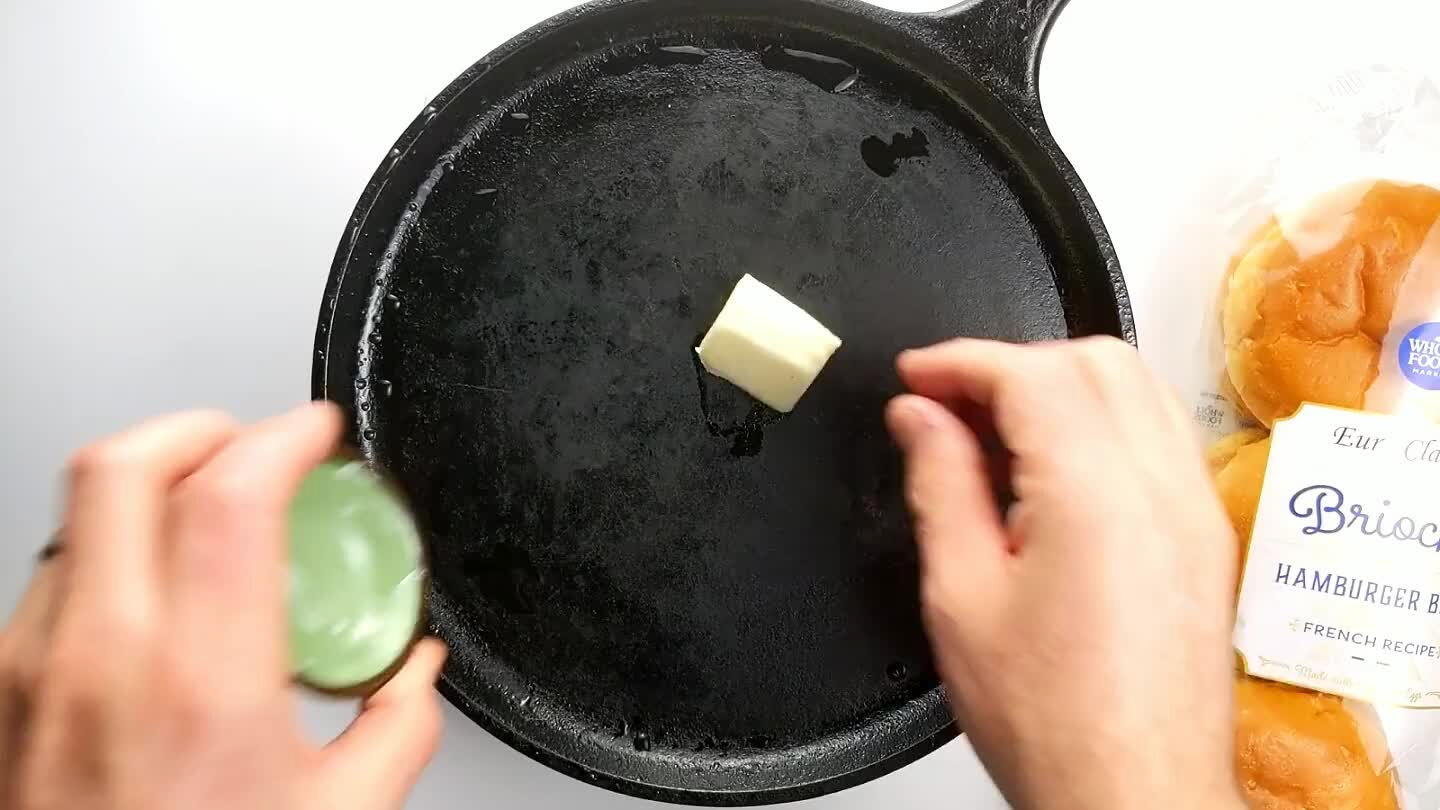 If you toast the brioche gently in plenty of butter, it crisps up as sweet as candy.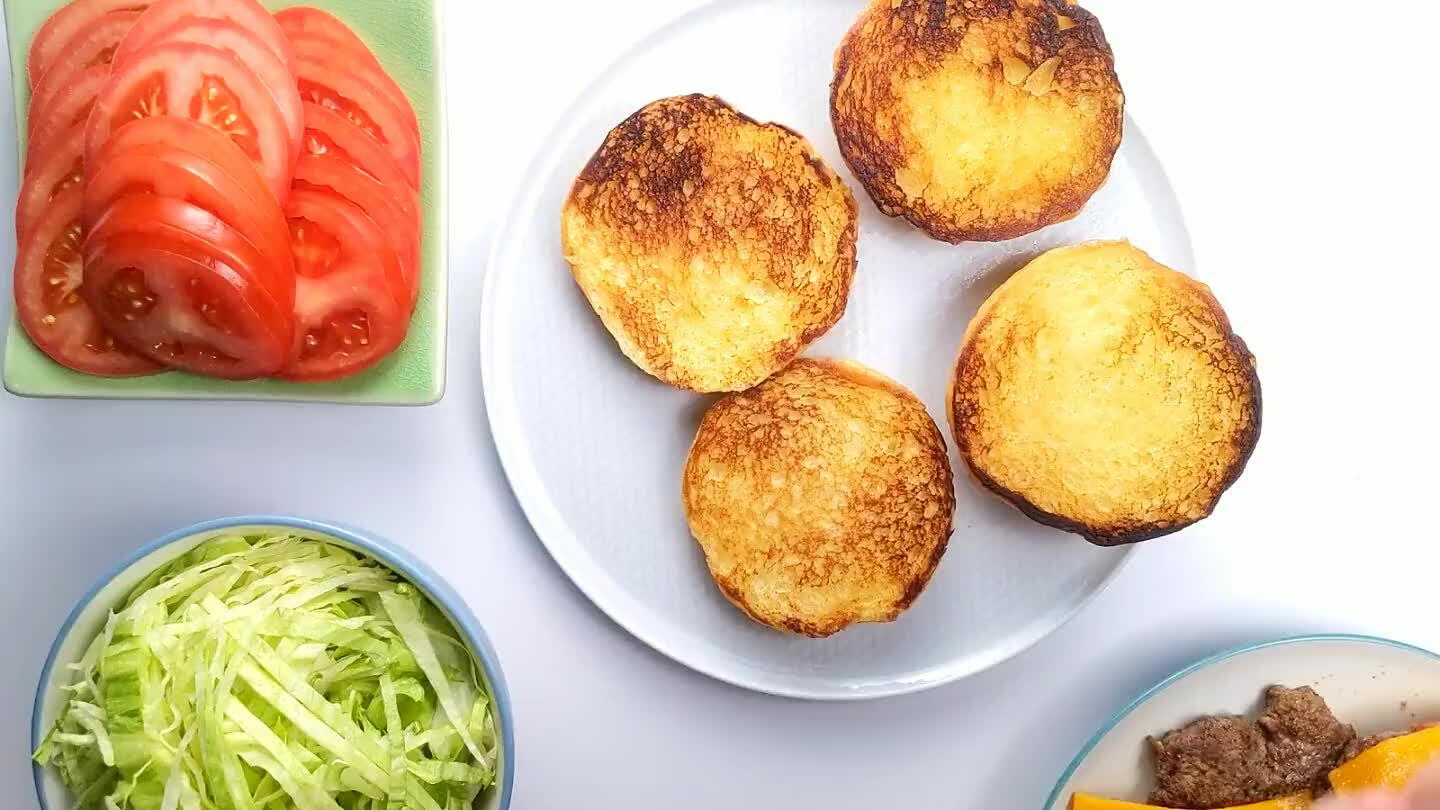 Build them up or set out all of the fixings and let everyone build their own.