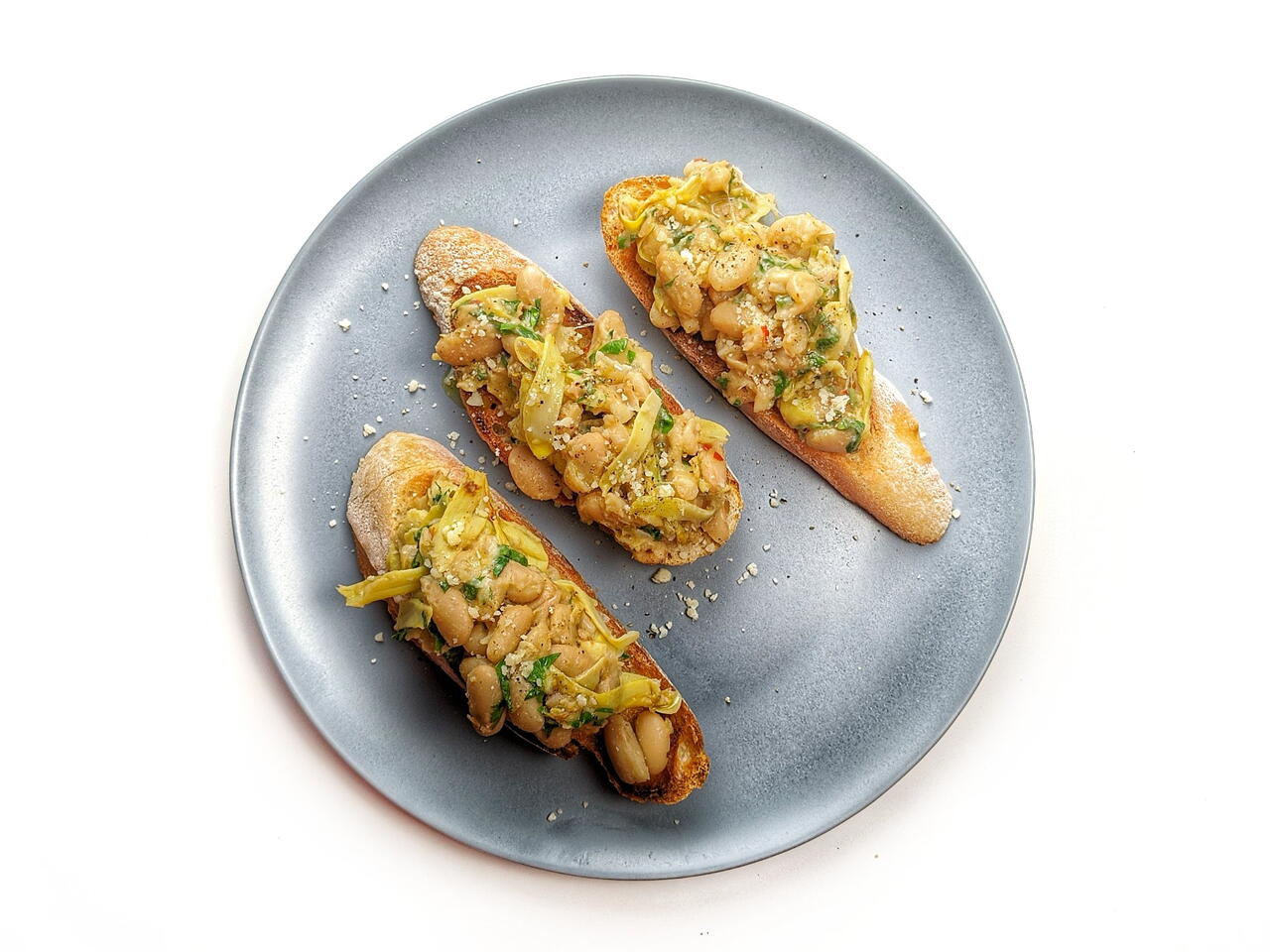 Recipe video made by Ryan
Published on 01/22/2020, viewed by 599
4 portions
20m
Looking for a fun appetizer that's just a little out of the ordinary?
What you will need
4 cloves Garlic
1/2 bunch Italian Parsley
1/2 tsp Chili Flakes
3 Tbsp Olive Oil
28 oz. canned Cannellini Beans
28 oz. canned Artichoke Hearts
Salt
4 oz. Grated Parmesan
1 loaf French Bread
(Nutritional facts 132 calories, 4.46 g fat, 17.42 g carbohydrates, 7.26 g protein, 5 mg cholesterol, 405 mg sodium)
How to cook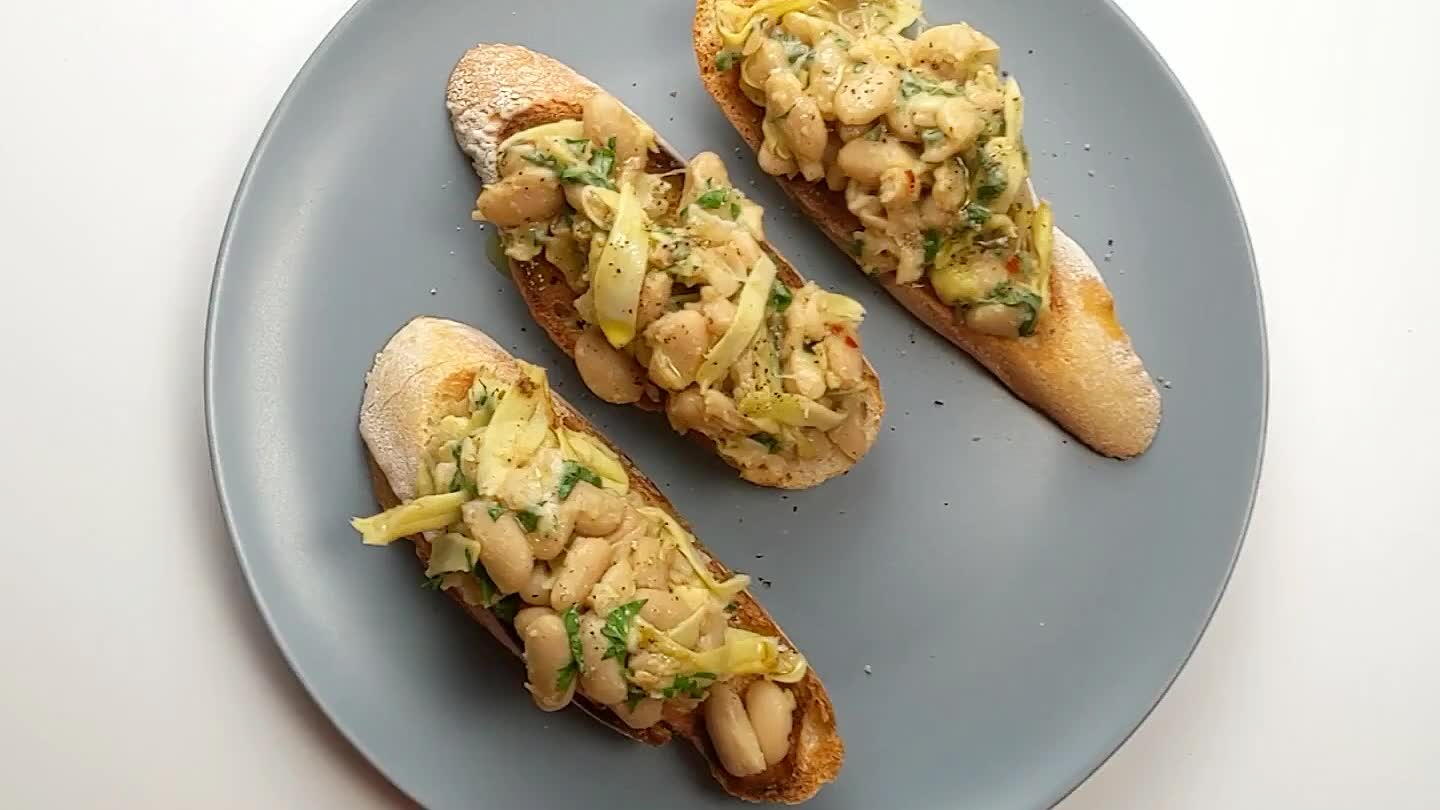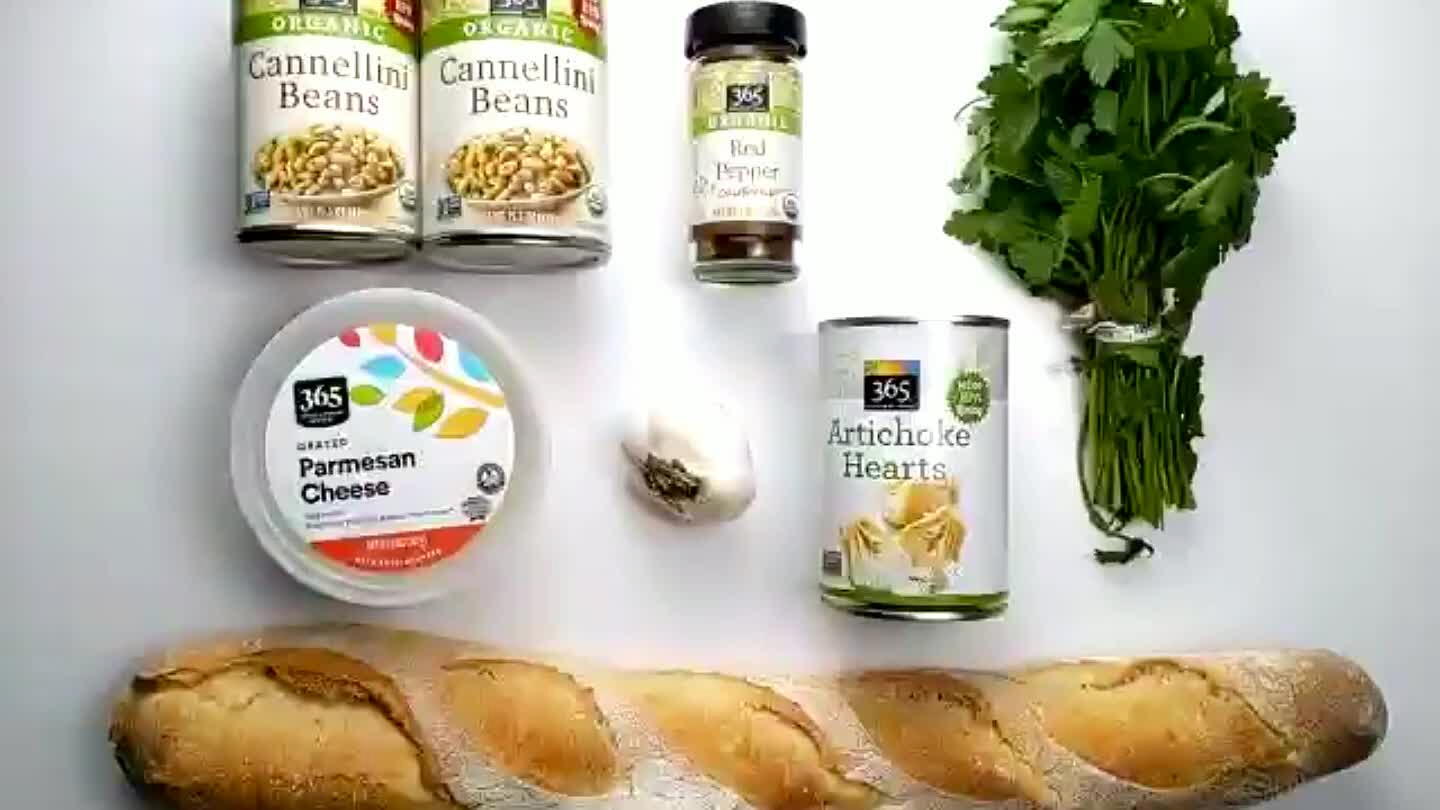 Gather the ingredients.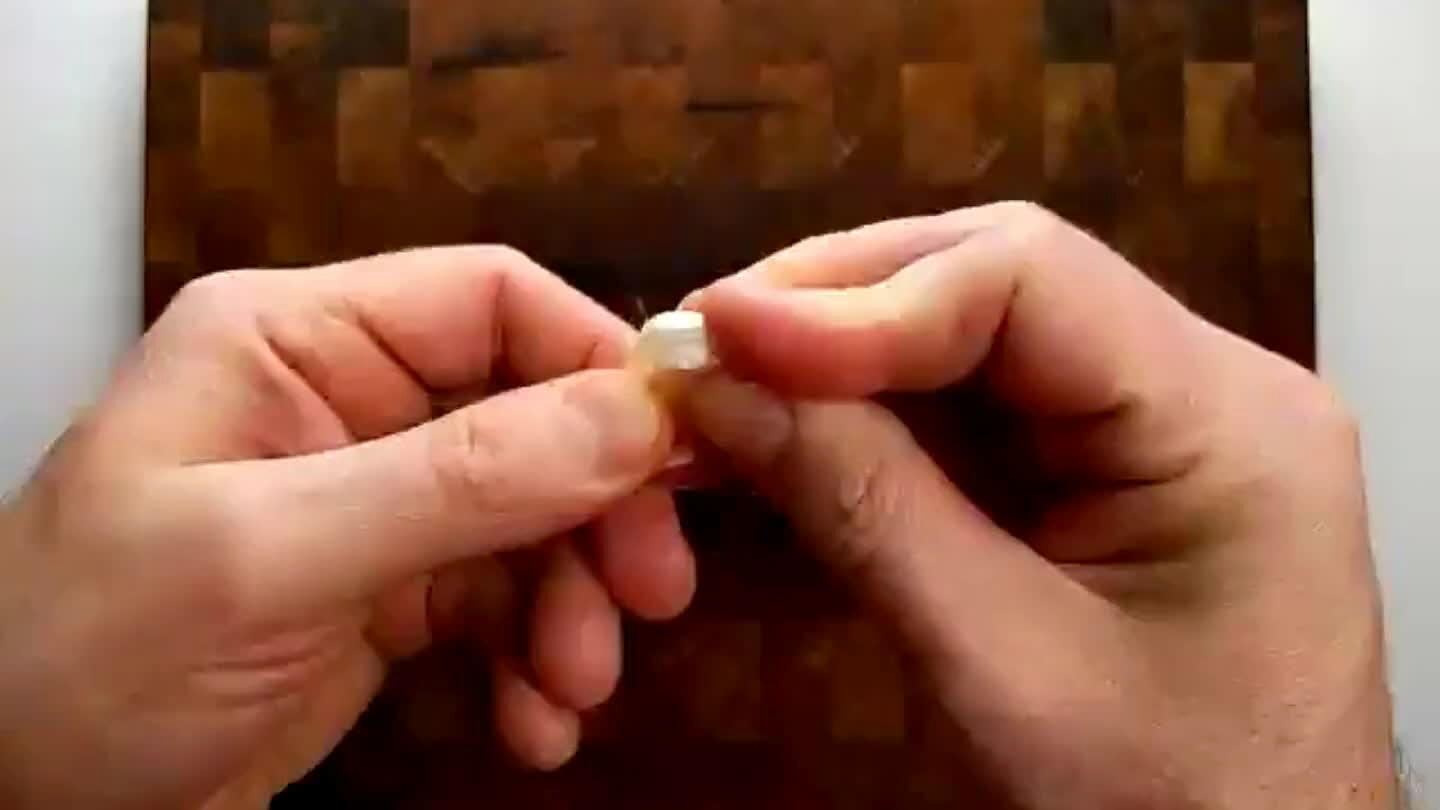 Peel the garlic cloves. Slice them as thin as possible.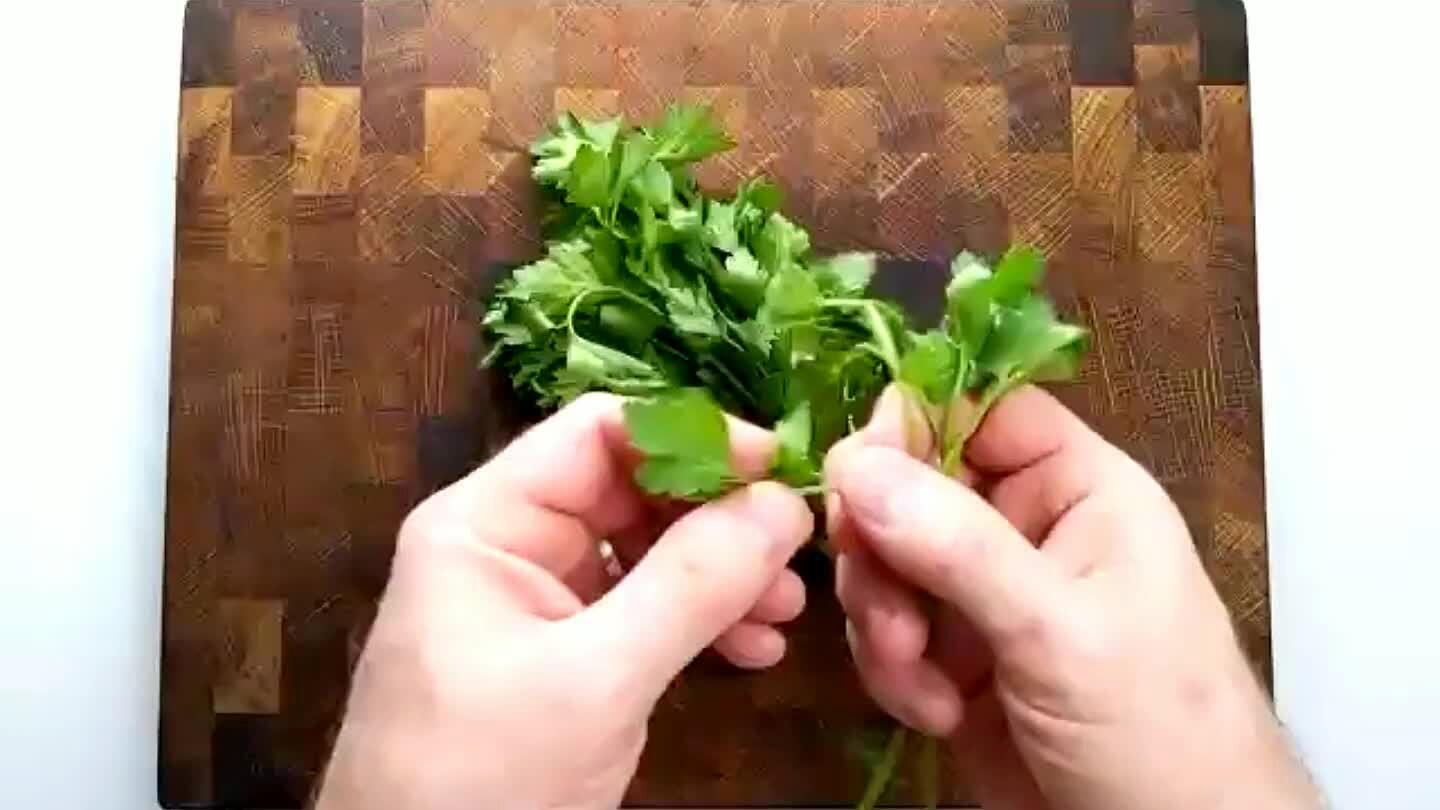 Clean and pick the parsley. Gather it up and give it a rough chop.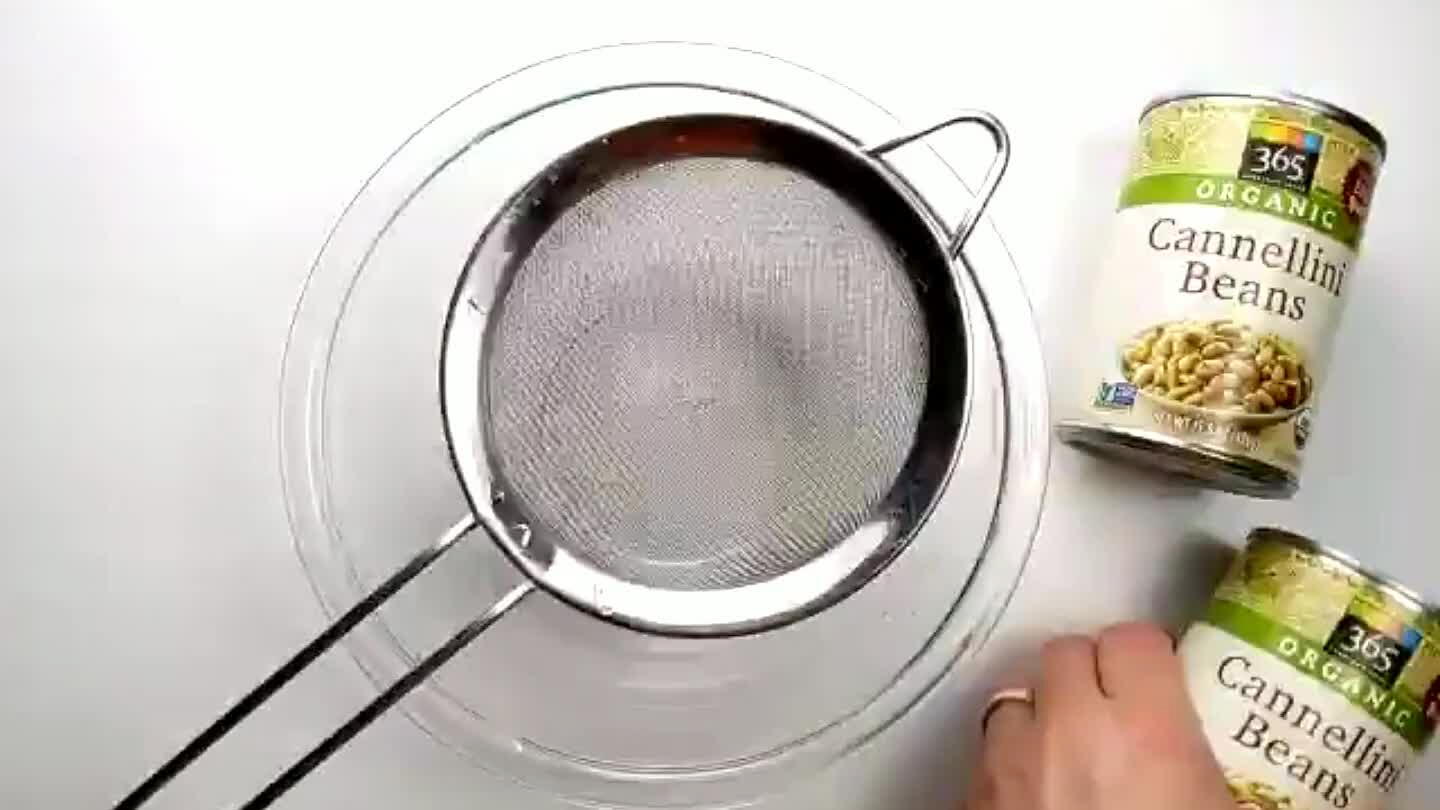 Remove the beans from their packing liquid.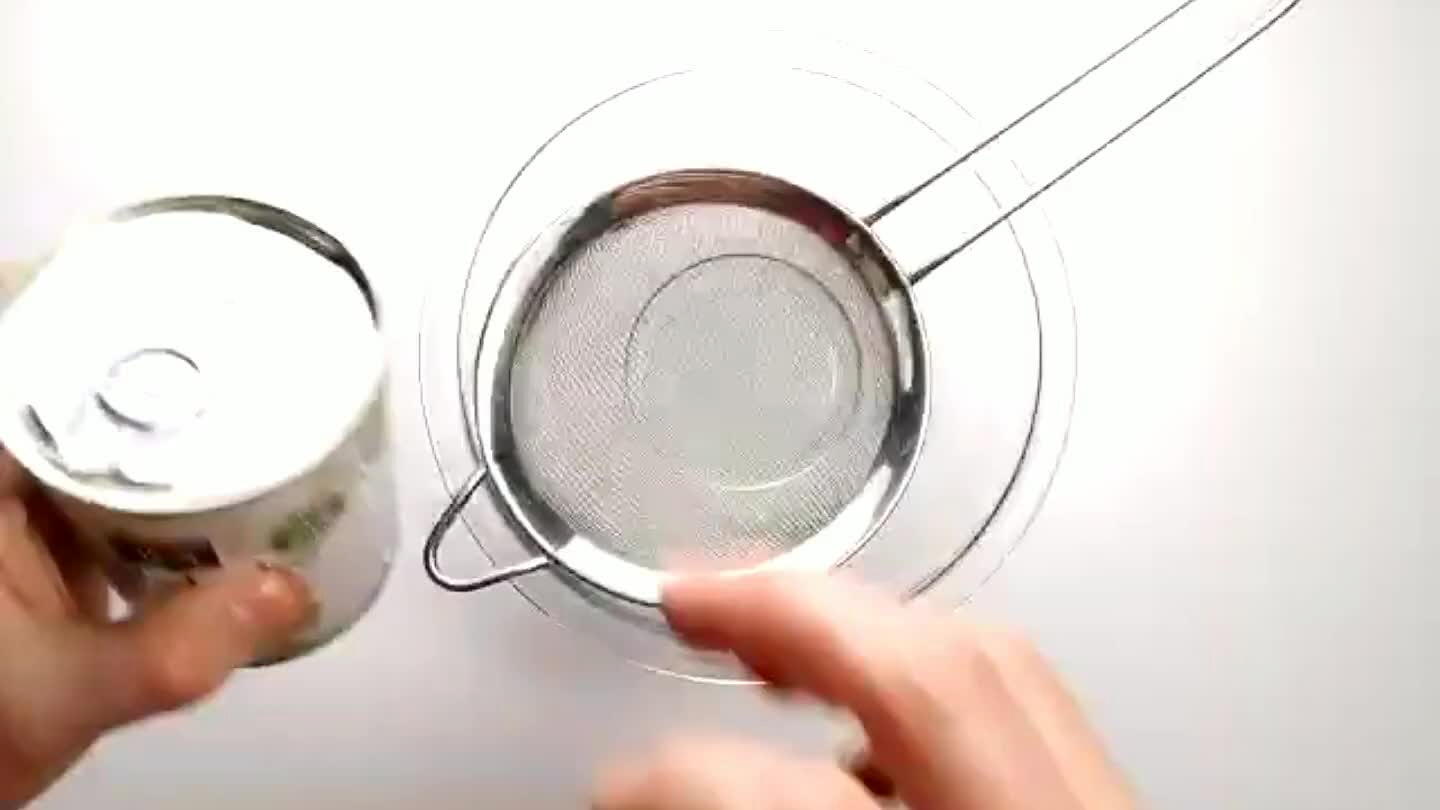 Strain the artichoke hearts and slice them into wedges.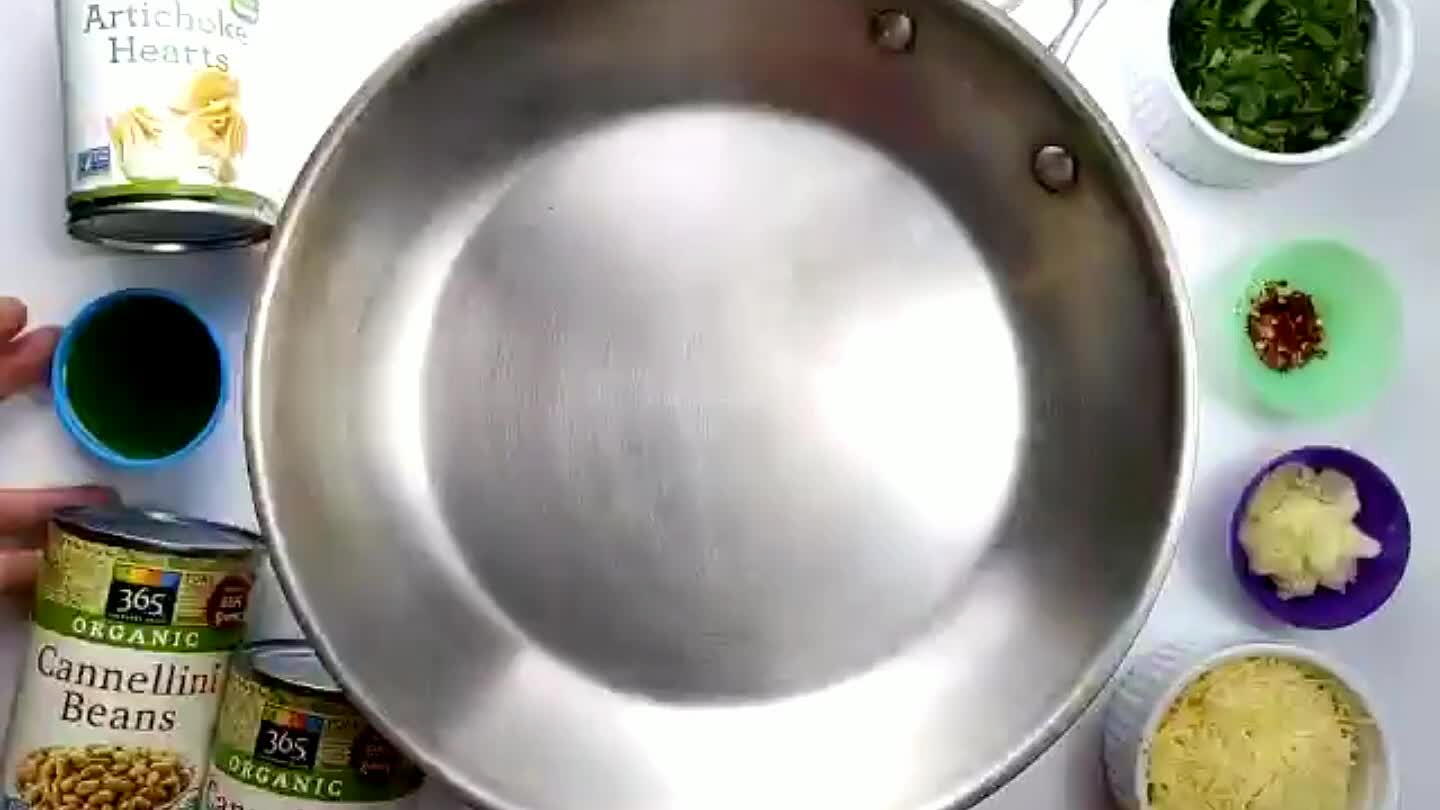 Warm some olive oil in a sautee pan over medium heat.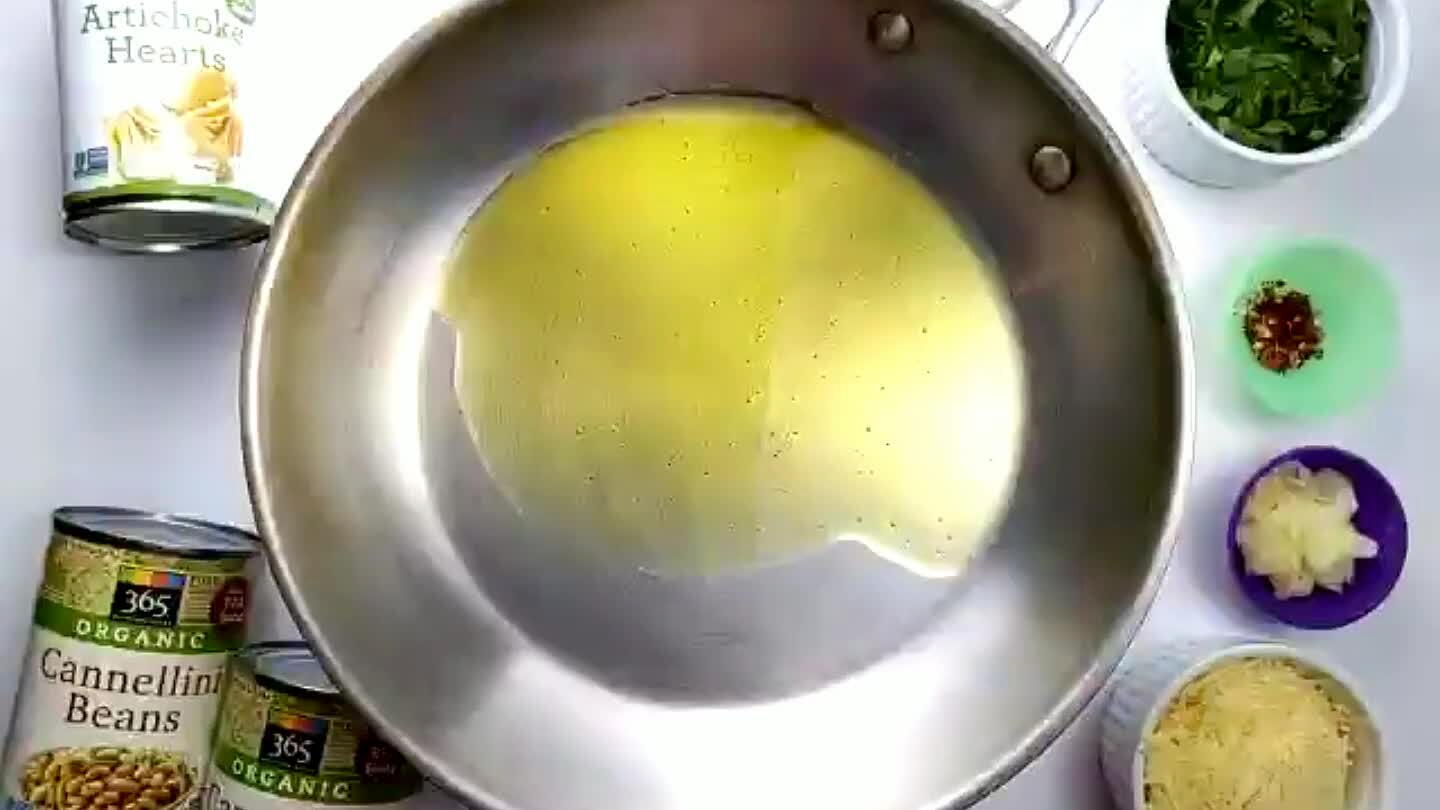 Add the sliced garlic and stir.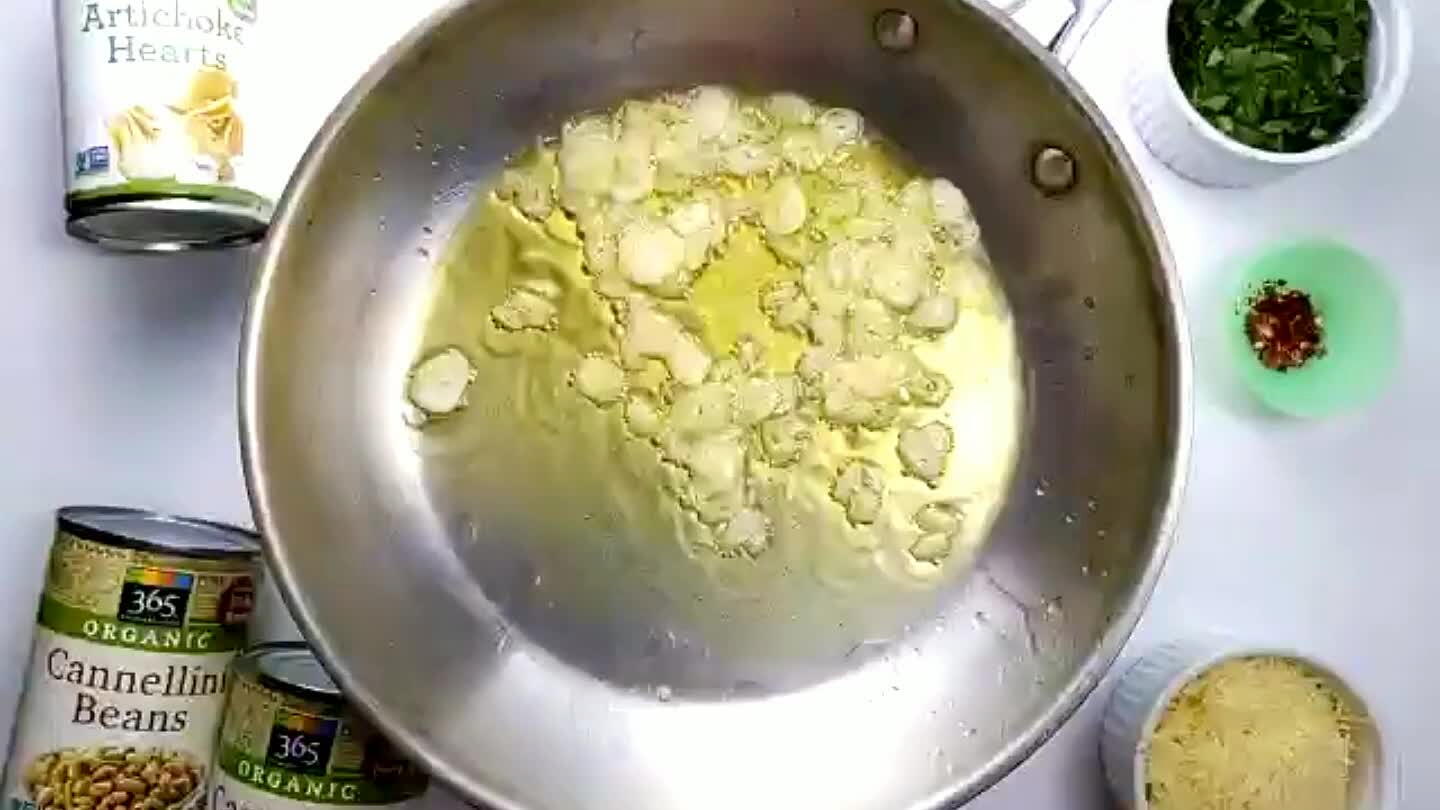 Add the chili flakes. Stir and let it toast for about a minute, or until the garlic aroma hits you.
Add the chopped artichokes.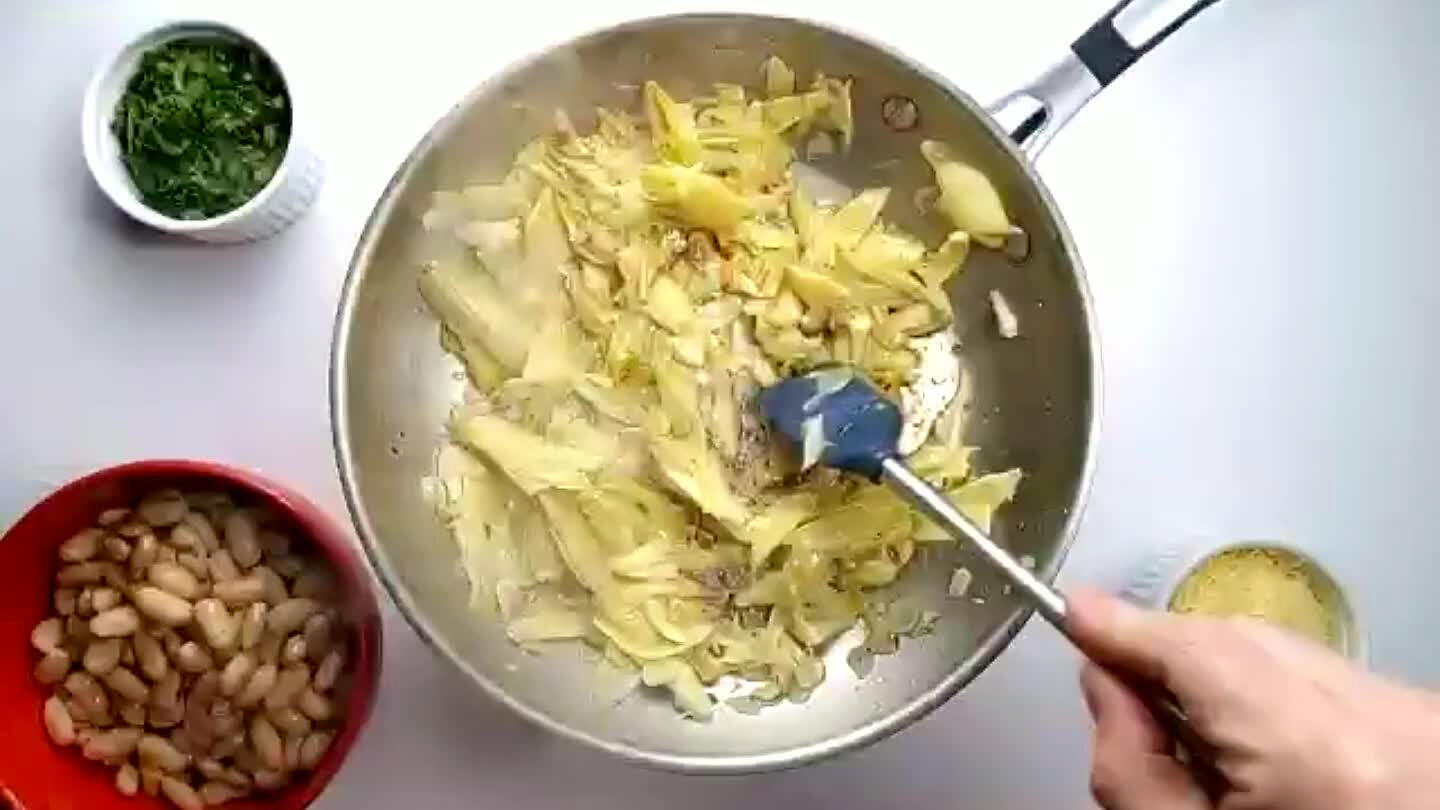 Add the beans. Cook until heated through.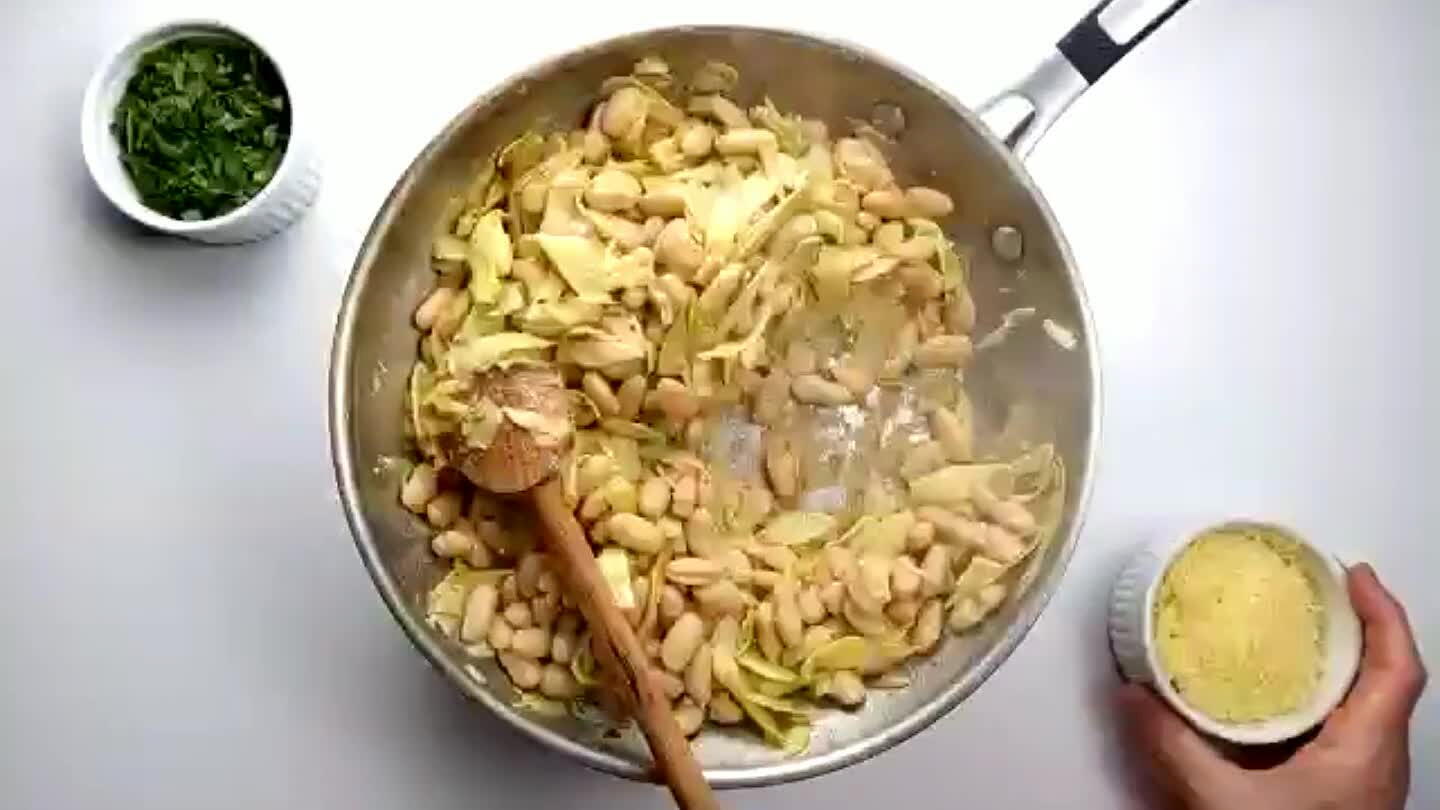 Stir in grated cheese. Reduce heat.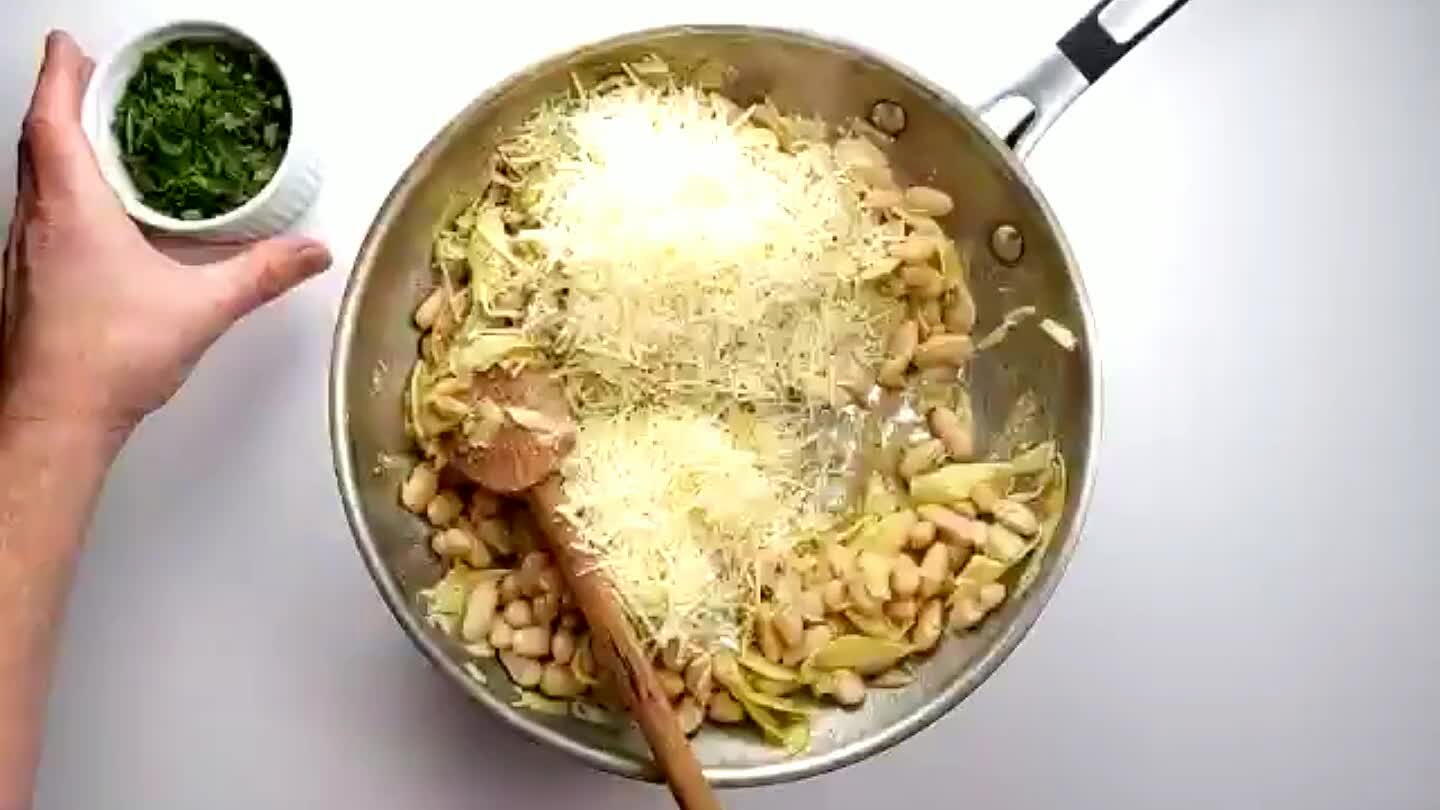 Stir in the chopped parsley.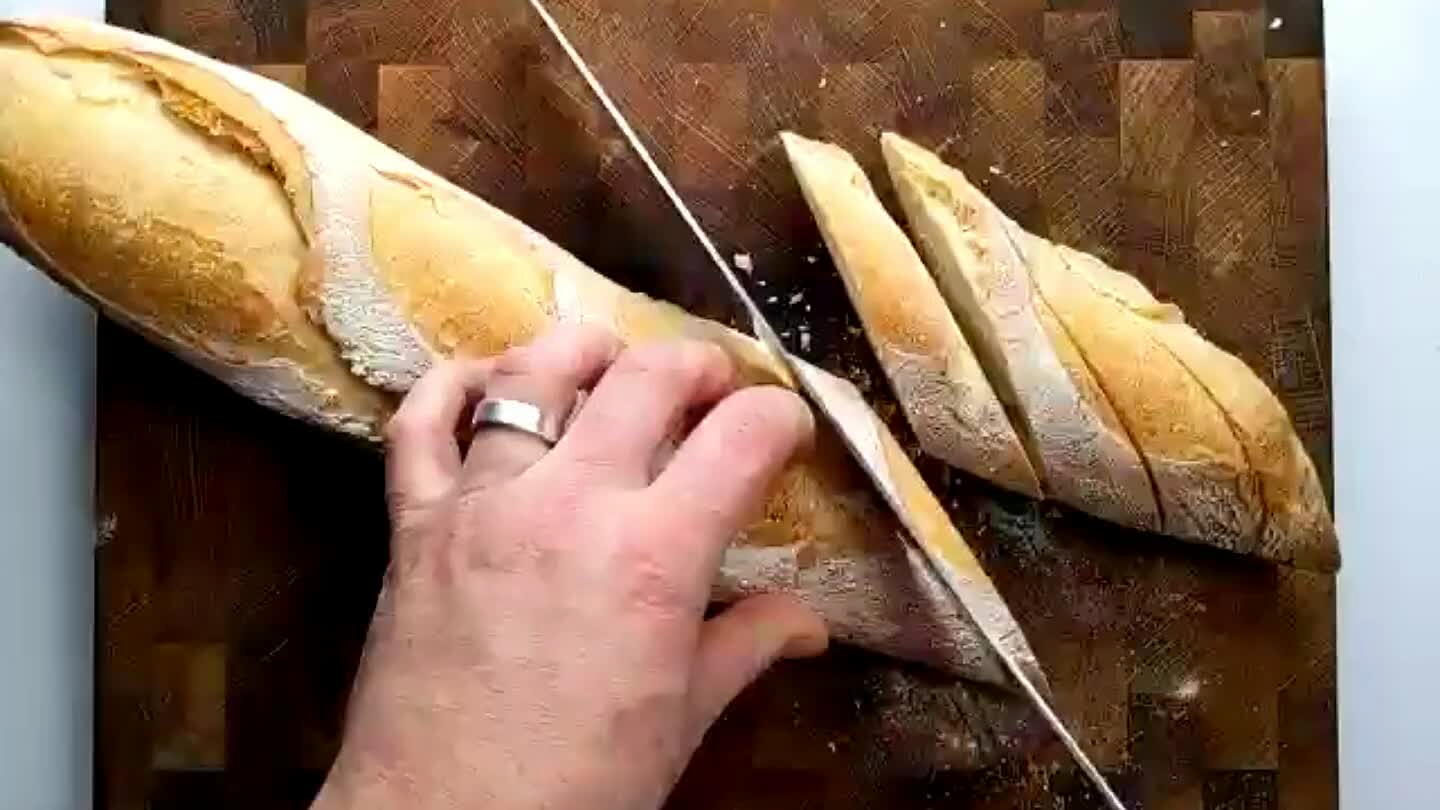 Slice the french bread to about 1/2".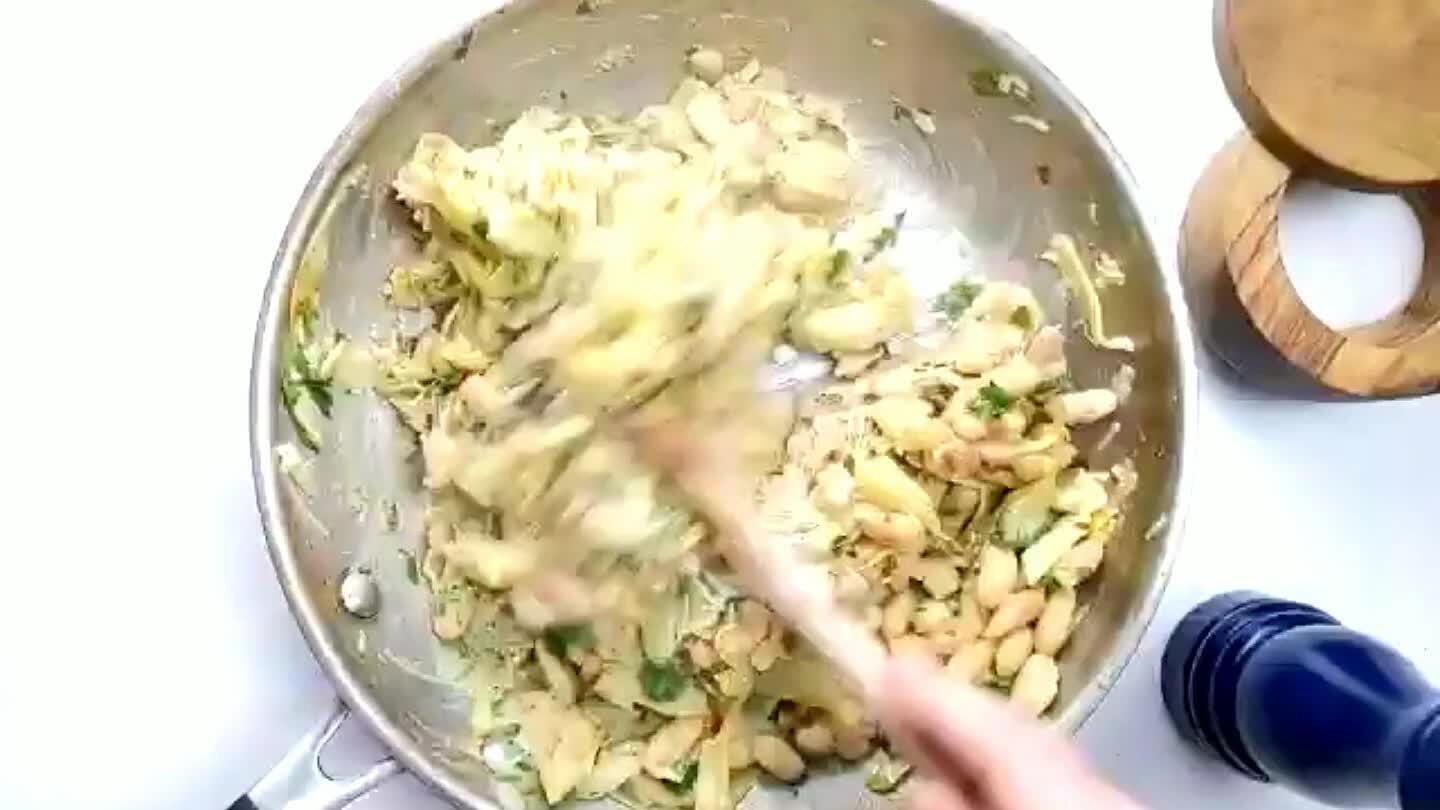 Add a little salt and pepper as needed.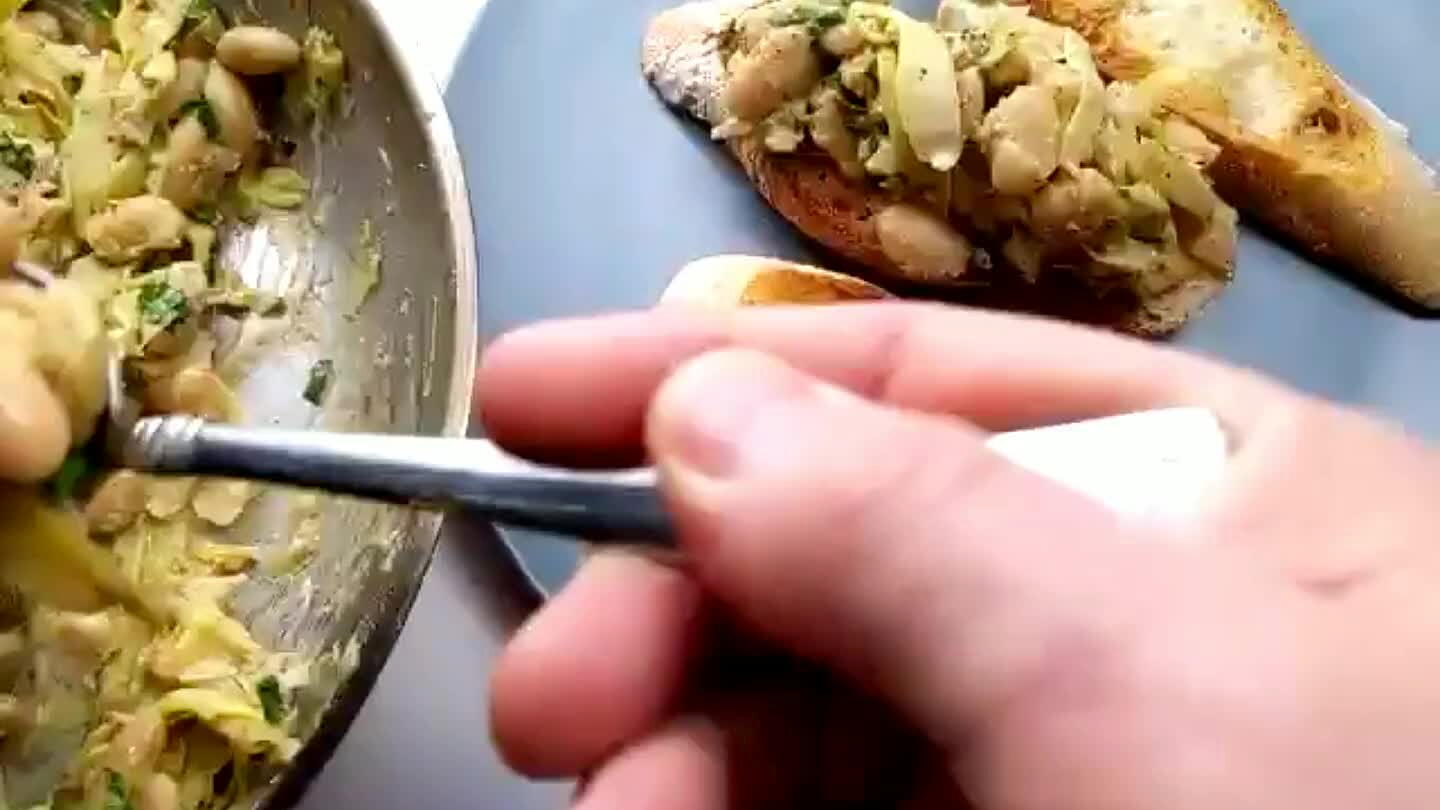 Place the beans on toast or serve as a dip. Garnish with pepper and olive oil.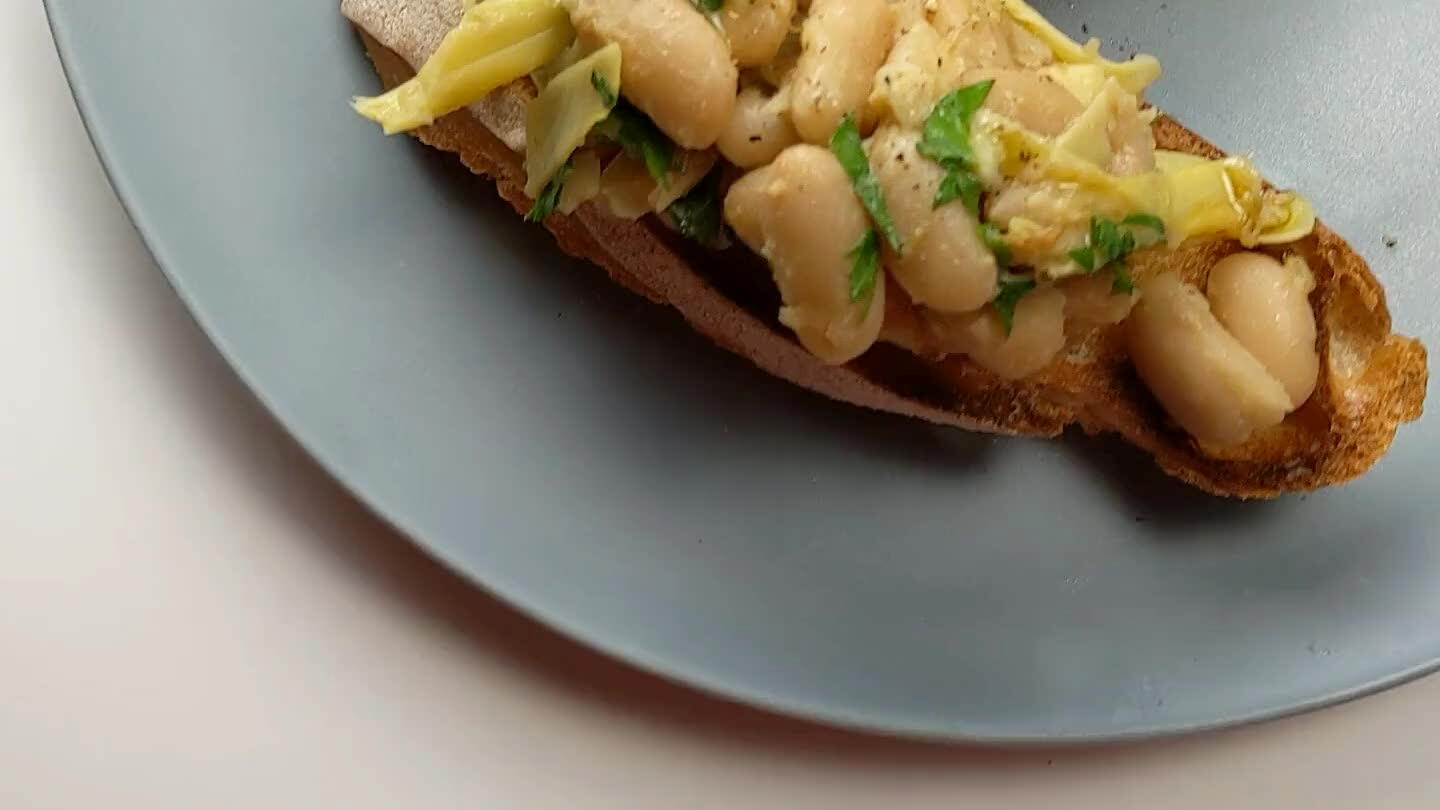 Comments