Carbone's Meatballs
Adapted From Luckypeach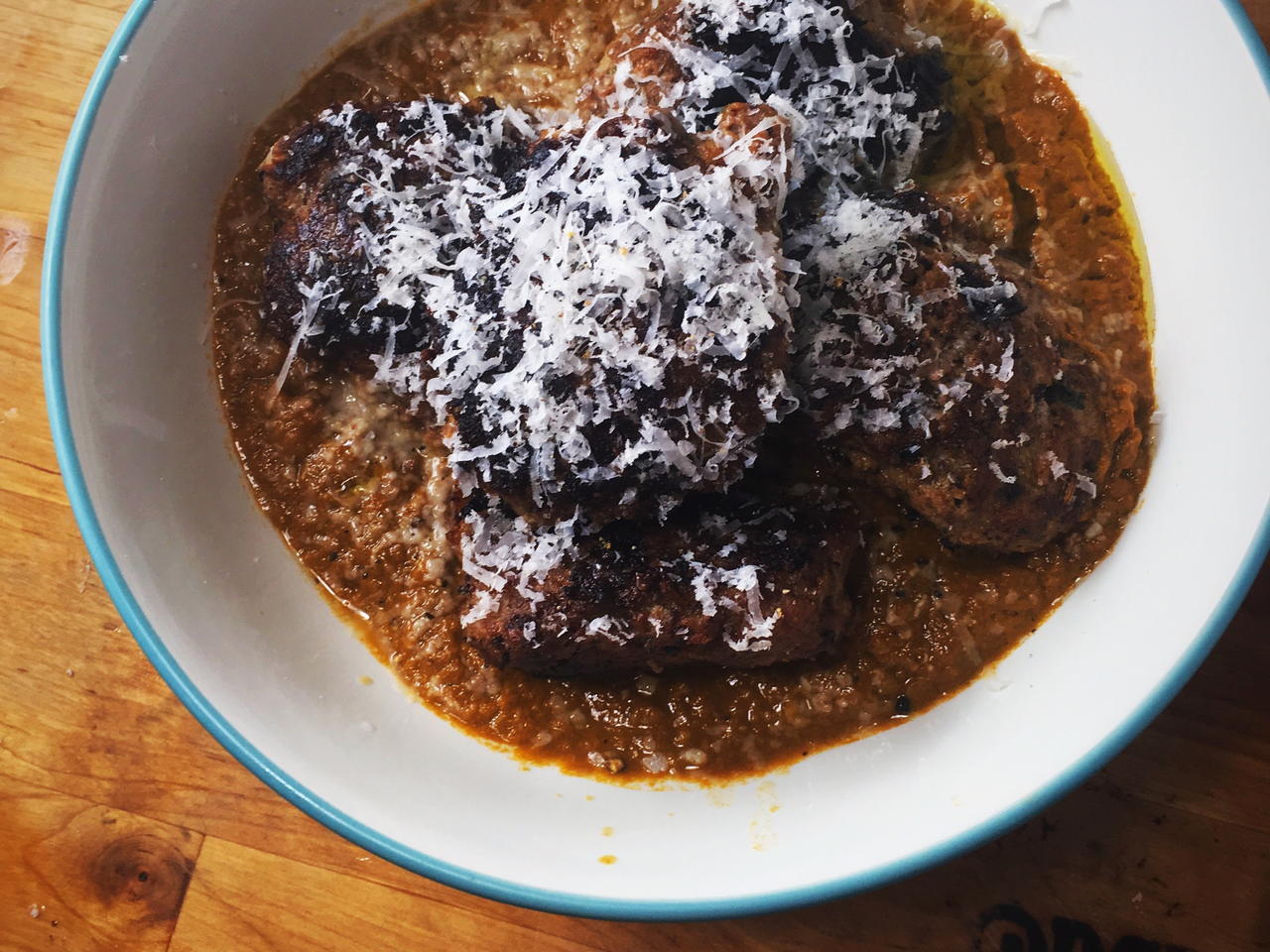 Recipe video made by Ryan
Published on 11/22/2017, viewed by 5489 , 1 Comments
Luckypeach is gone 😥. There was a popular recipe for meatballs on their site. This is my version. I reduced the batch size to make it easier for a home cook. I skipped the veal because it's expensive and really kinda a messed up product. The original sauce called for a basil infusion, I just pureed basil into the sauce and it worked well. This recipe is great, but it's a pretty standard meatball recipe. The special part, far as I'm concerned, is the basil tomato sauce. The combo is wonderful.
What you will need
3/4 cups milk
2 cups of stale crusty bread
28 oz crushed tomatoes
1/4 cup chopped italian parsley
2 tbsp chopped garlic
A big chunk of good parmesan
2 eggs
1 lb italian sausage
1lb ground beef
1 tsp salt
olive oil
A few stalks of fresh basil
How to cook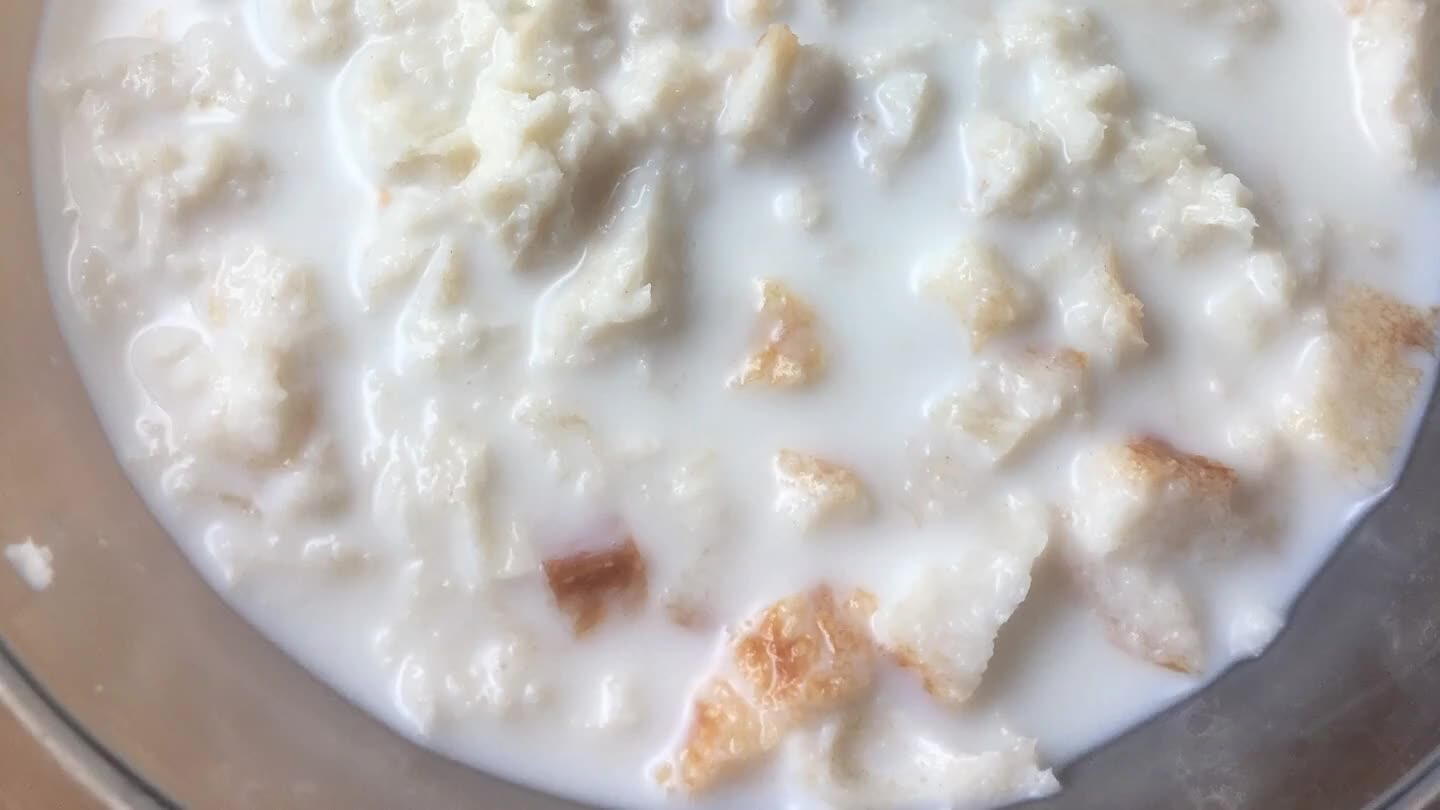 First you wanna get your bread soaking in milk. About 2 cups of good stale bread, diced up with the crust removed. Add the milk. Squish it up a bit with your hands.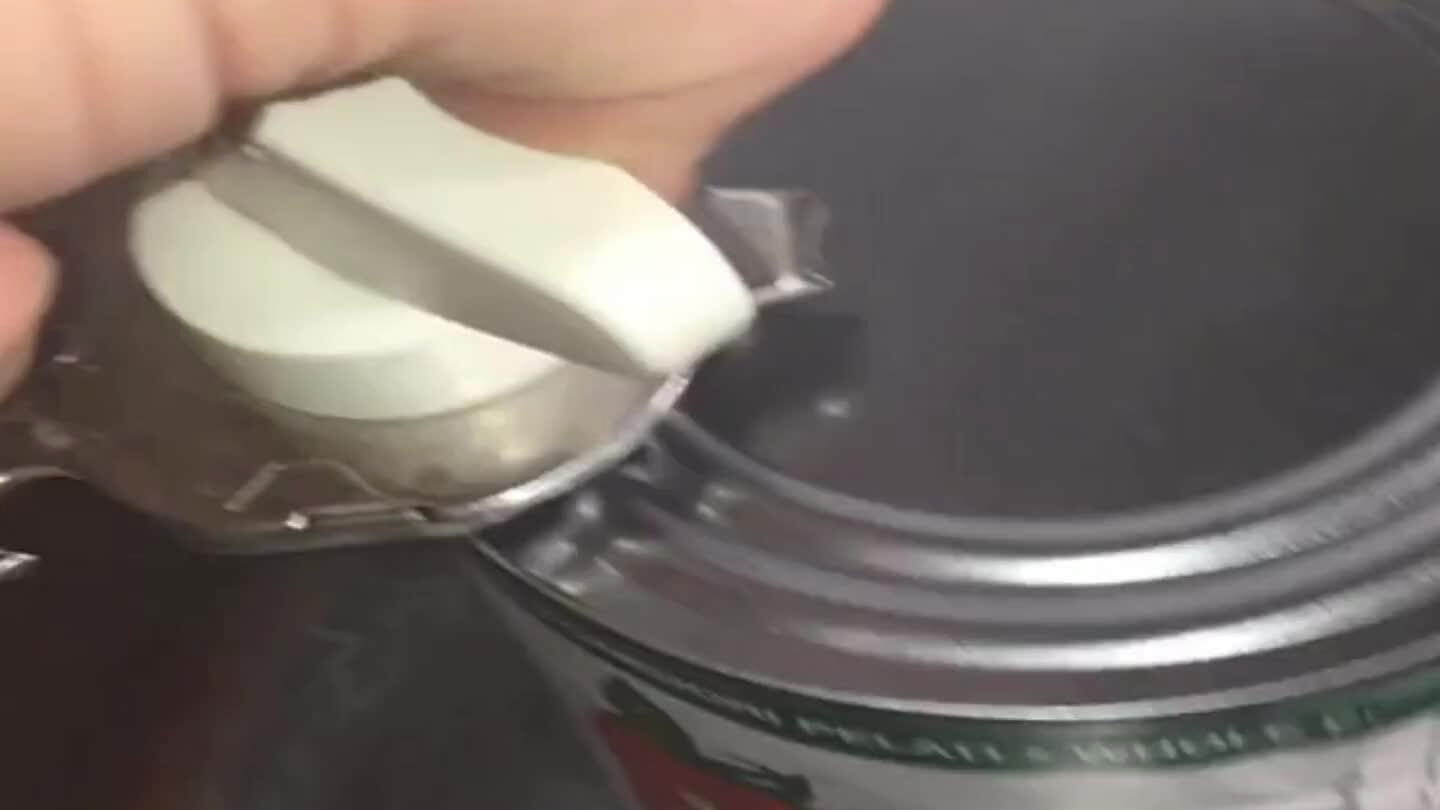 Then start the sauce. This sauce is quite simple. Dump the canned tomatoes in a sauce pot and set it to simmer gently.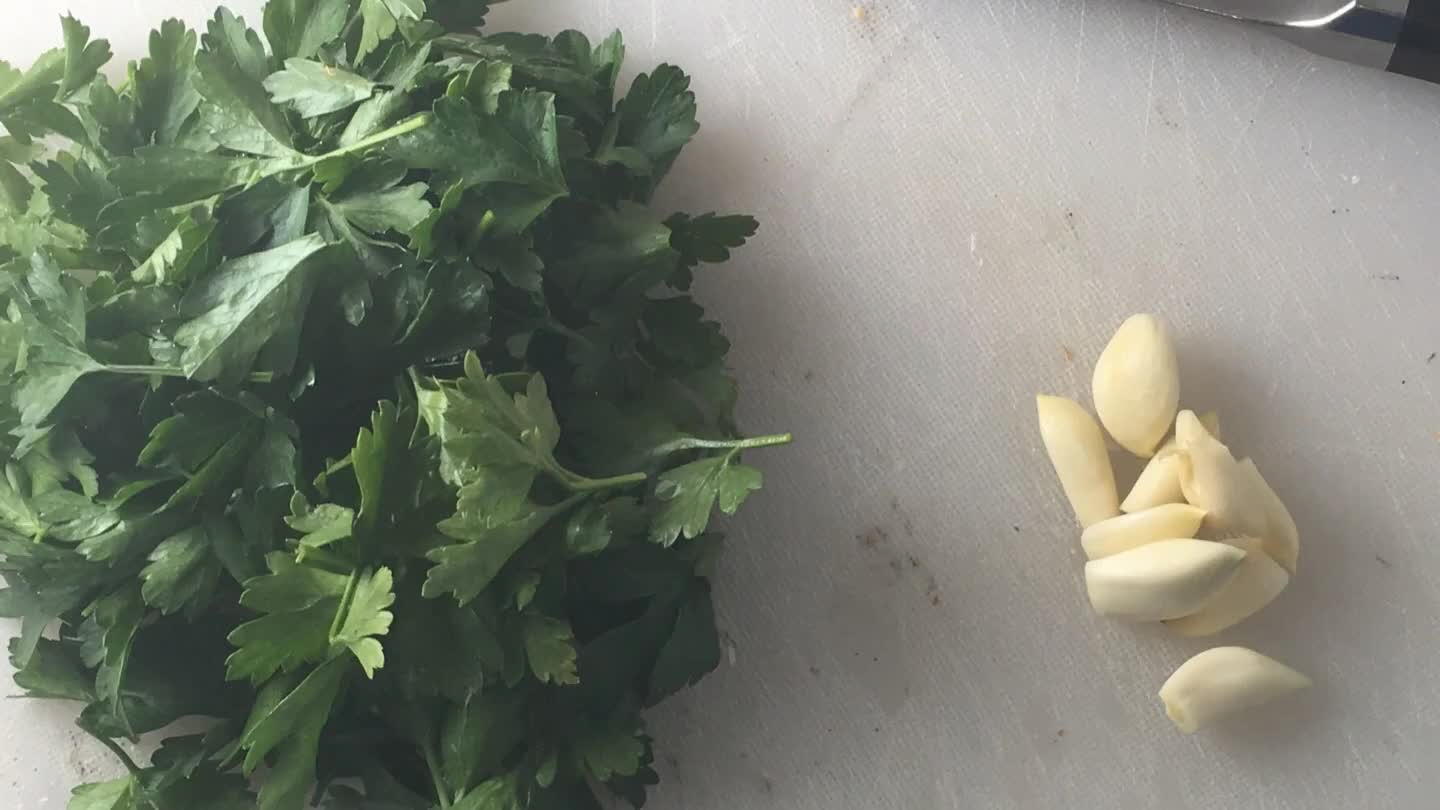 Chop up the garlic and parsley.
Grate that parm. A good high pile of parm. Amazing!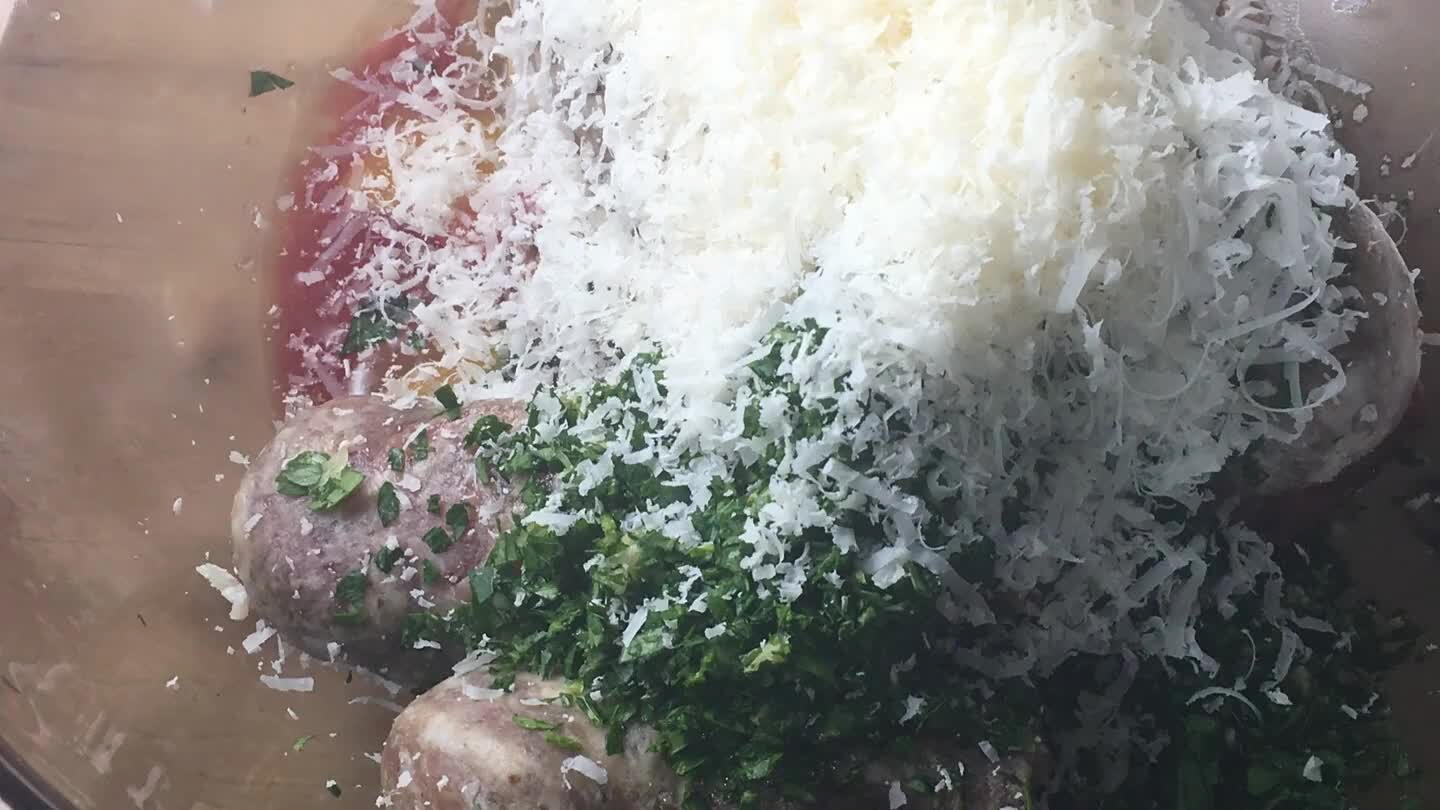 Now once the bread is done soaking, add the meat (remove the sausage from it's causing), garlic, parsley, eggs, parmesan and salt. Mix it all up nicely. Lots of bare handed smooshing here.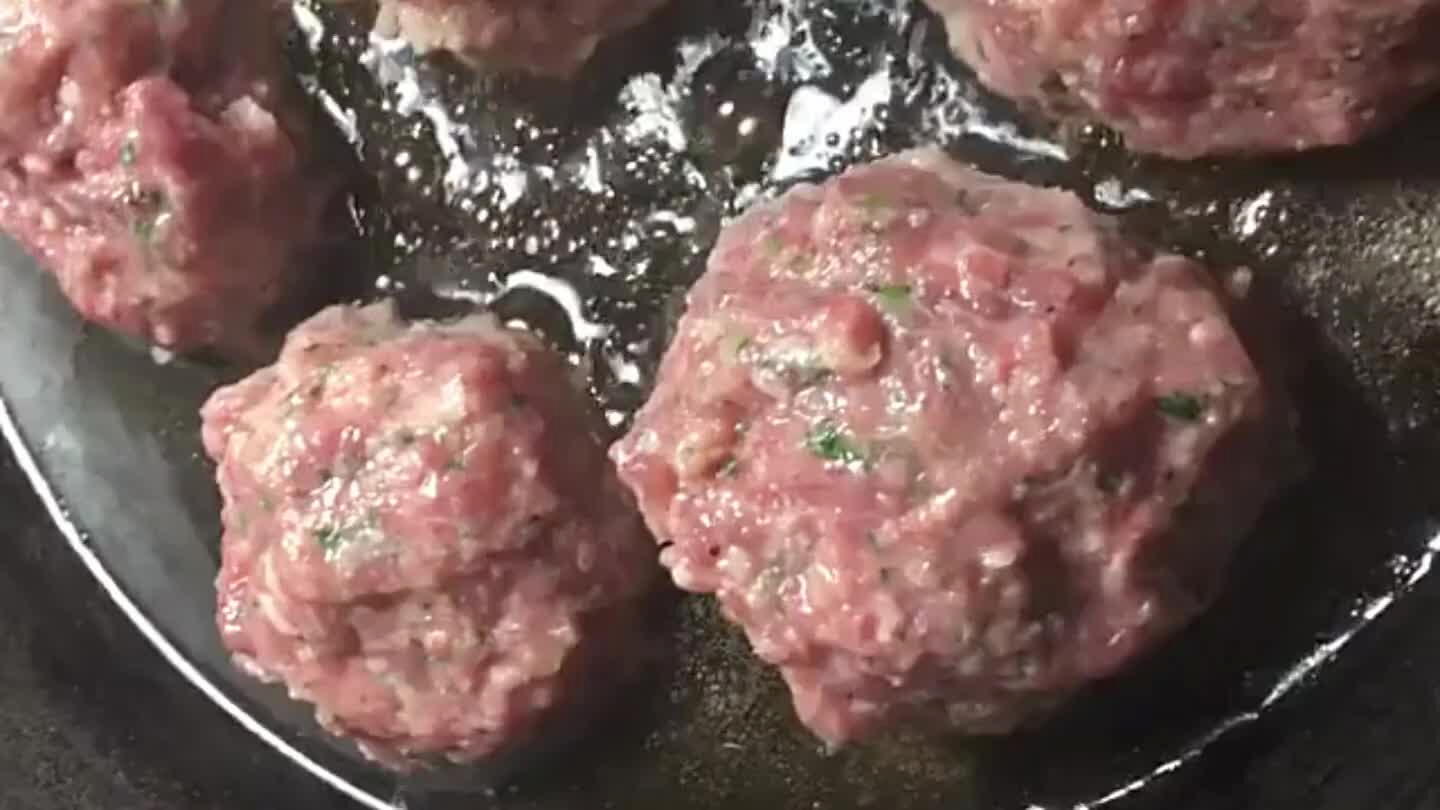 Almost there! Get a big pan going, nice and hot with some olive oil. Fry the balls. Scoop out your meatballs and place them in the hot oil. Smart to cook one off to check the seasoning before you cook the whole batch.
Don't crowd your pan too much. Give the balls a nice caramelized crust, all around.
When the sauce is done simmering, and it's starting to look kinda thick, put it in a blender. Add the basil. Puree until smooth. Season with a little salt if needed.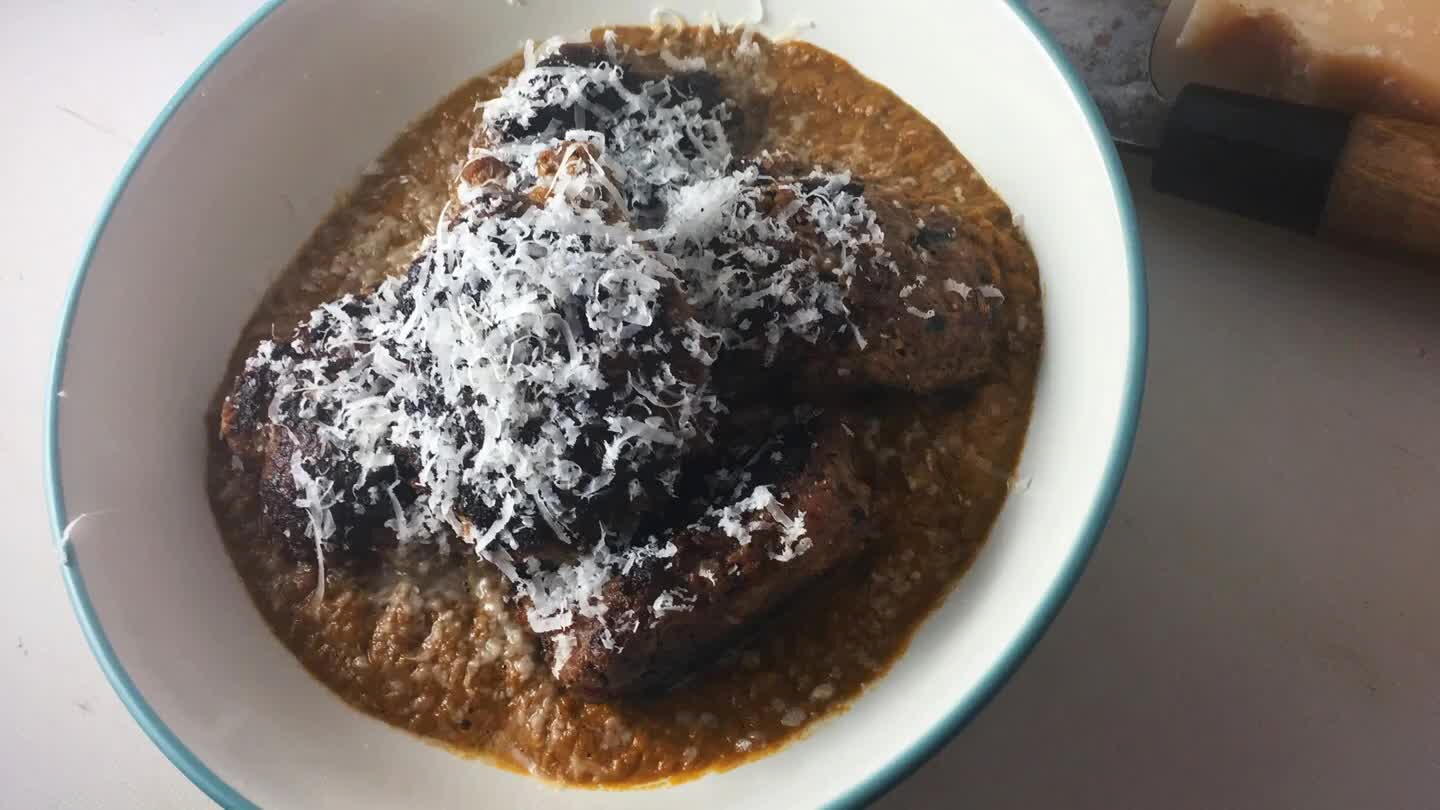 Put some sauce in a dish. Arrange some meatballs in the sauce. Finish with a heap of parmesan and a drizzle of nice olive oil.
Comments