Caribbean Jerk Stir Fry
Jerk protein, veggies, and rice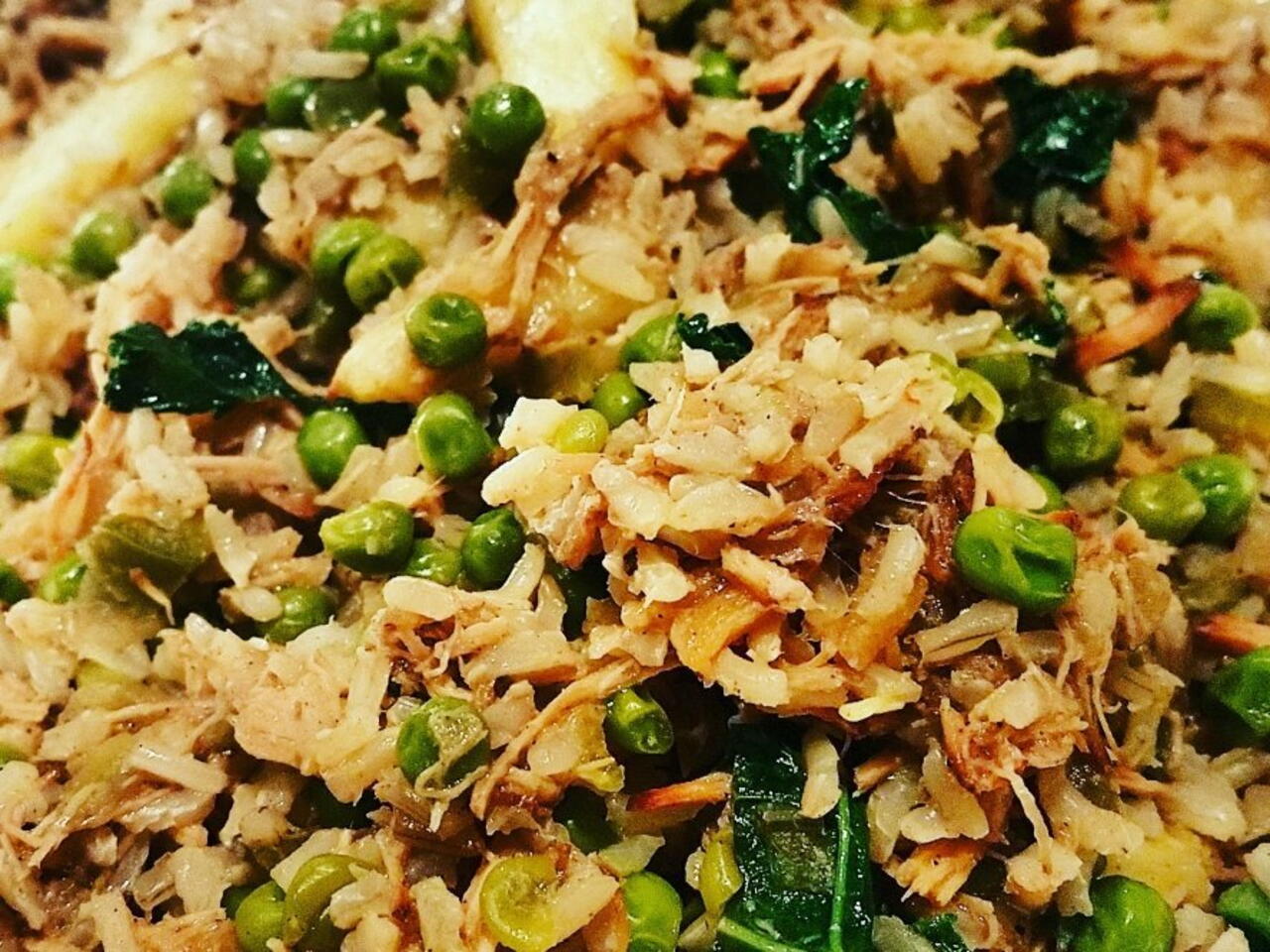 What you will need
1/4 c. oil for high heat/frying
1 c. chopped onion
1 c. chopped bell pepper
1 c. diced carrots
1 c. fresh or frozen peas
1 c. fresh pineapple, small chunks
1 Tbs. powdered ginger
1 Tbs. ground allspice
2 tsp. freshly ground black pepper
Salt to taste
1/2 c. pineapple & jalapeno salsa
1/4 c. scotch bonnet pepper sauce
1 jalapeno, thinly sliced (seeds optional)
2 c. shredded jerk pork or chicken with juices
4 c. cooked white or brown rice, chilled
juice of one lime
2 c. shredded kale
How to cook
In a hot wok, add oil to coat bottom, then add onions, peppers, and carrots, stirring constantly until soft. Do not burn.
When vegetables are soft, add pineapple and peas and saute until heated through, toss in the jalapenos, ginger, pepper, allspice, and the sauces, stir until combined. Add salt to taste, this will depend on the sauces used.
Add the meat and cook until hot, then add the rice and fry on high heat until sizzling.
To finish, toss in the shredded kale and lime juice. Serve hot with additional salsa or scotch bonnet pepper sauce.