Cheddar Apple Waffles & Candied Bacon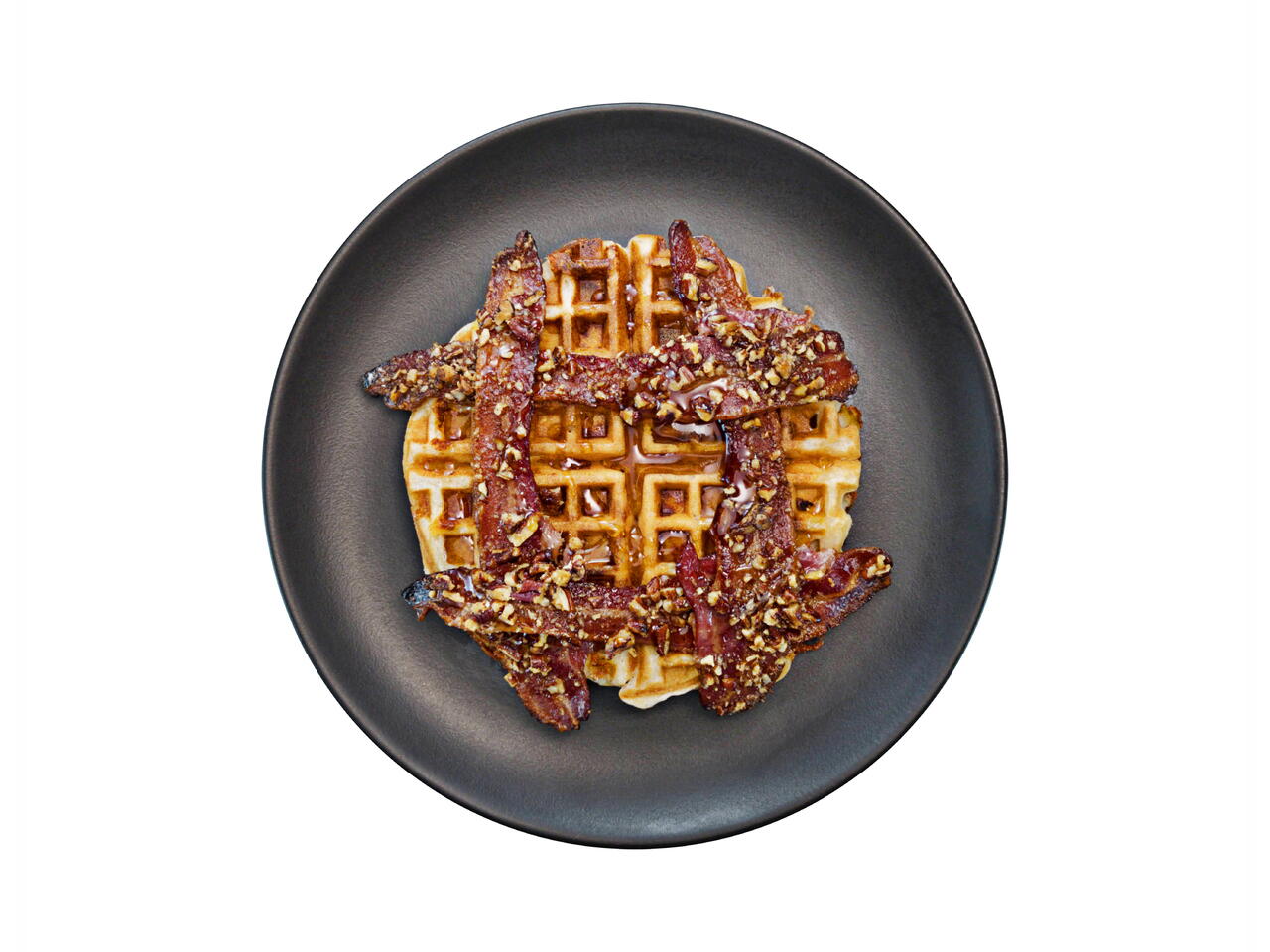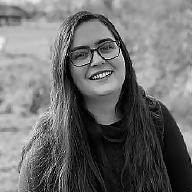 Recipe video made by Michelle
Published on 11/03/2021, viewed by 660 , 0 Comments
6 portions
43m
I think this is one of the most delicious ways to eat waffles. The sweet and savory flavors combine to create a heavenly meal.
What you will need
SWEET & SALTY BACON
12 oz Bacon
1/3 cup Maple Syrup
1/2 cup Pecans
WAFFLES
2 cups Waffle Mix
1 Apple
3/4 cup Shredded Cheddar Cheese
Vegetable Oil (follow package instructions)
Water (follow package instructions)
Maple Syrup, optional
(Nutritional facts 295 calories, 17.48 g fat, 30.33 g carbohydrates, 6.81 g protein, 6 mg cholesterol, 723 mg sodium)
How to cook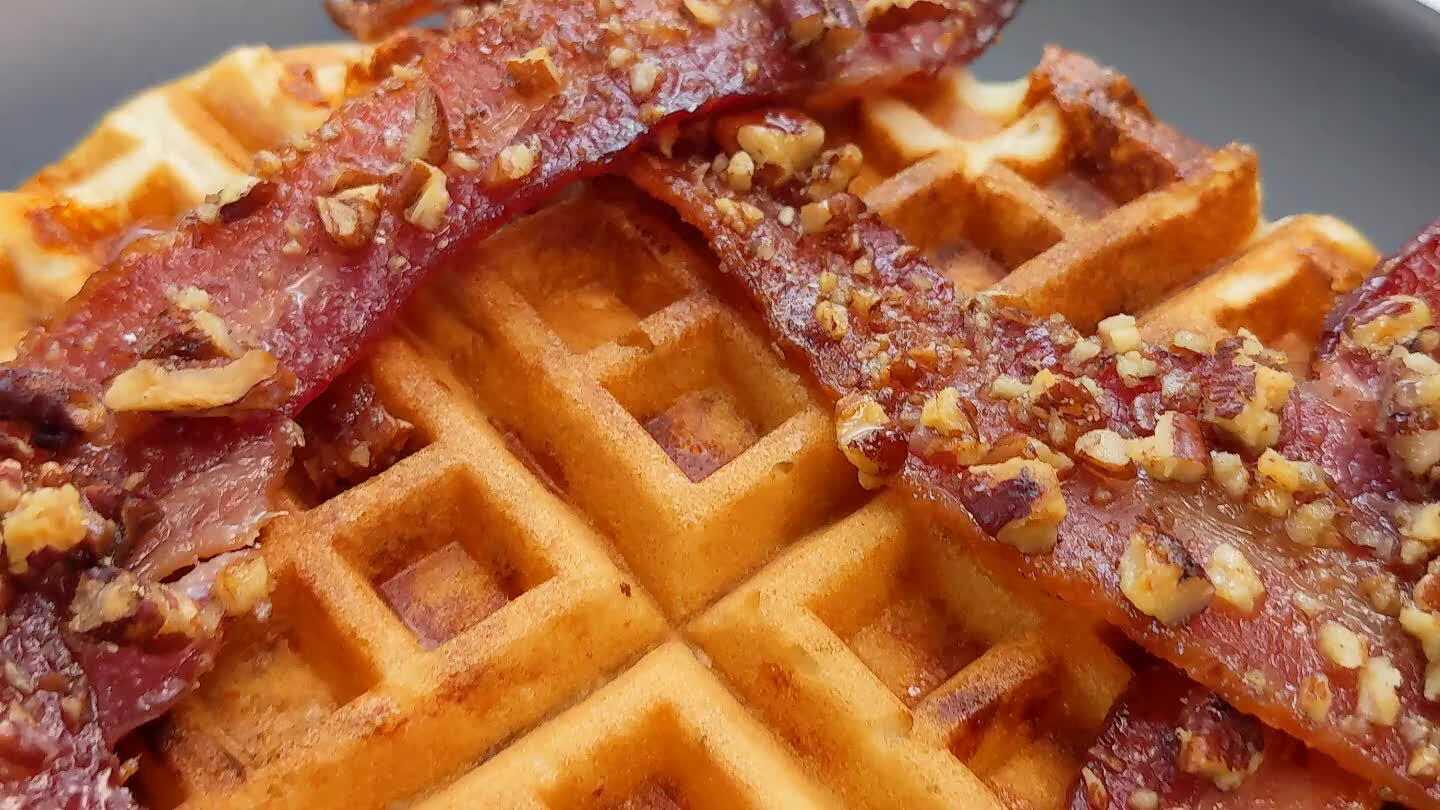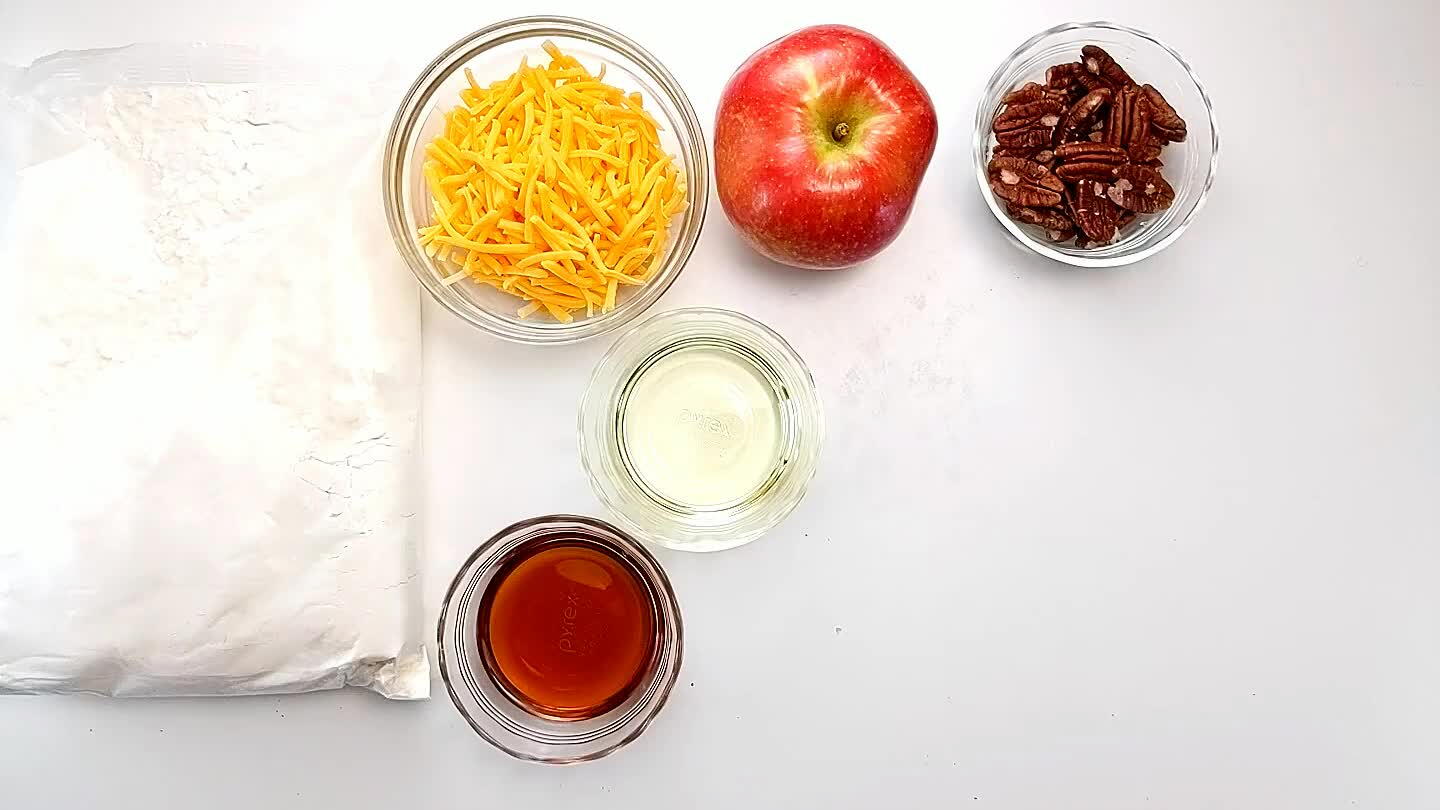 Gather and portion ingredients. Most waffle mixes call for water and oil, but make sure to read the package to see what the proportions are.
Set oven to 375°F
Plug in your waffle iron as well and get it warming up.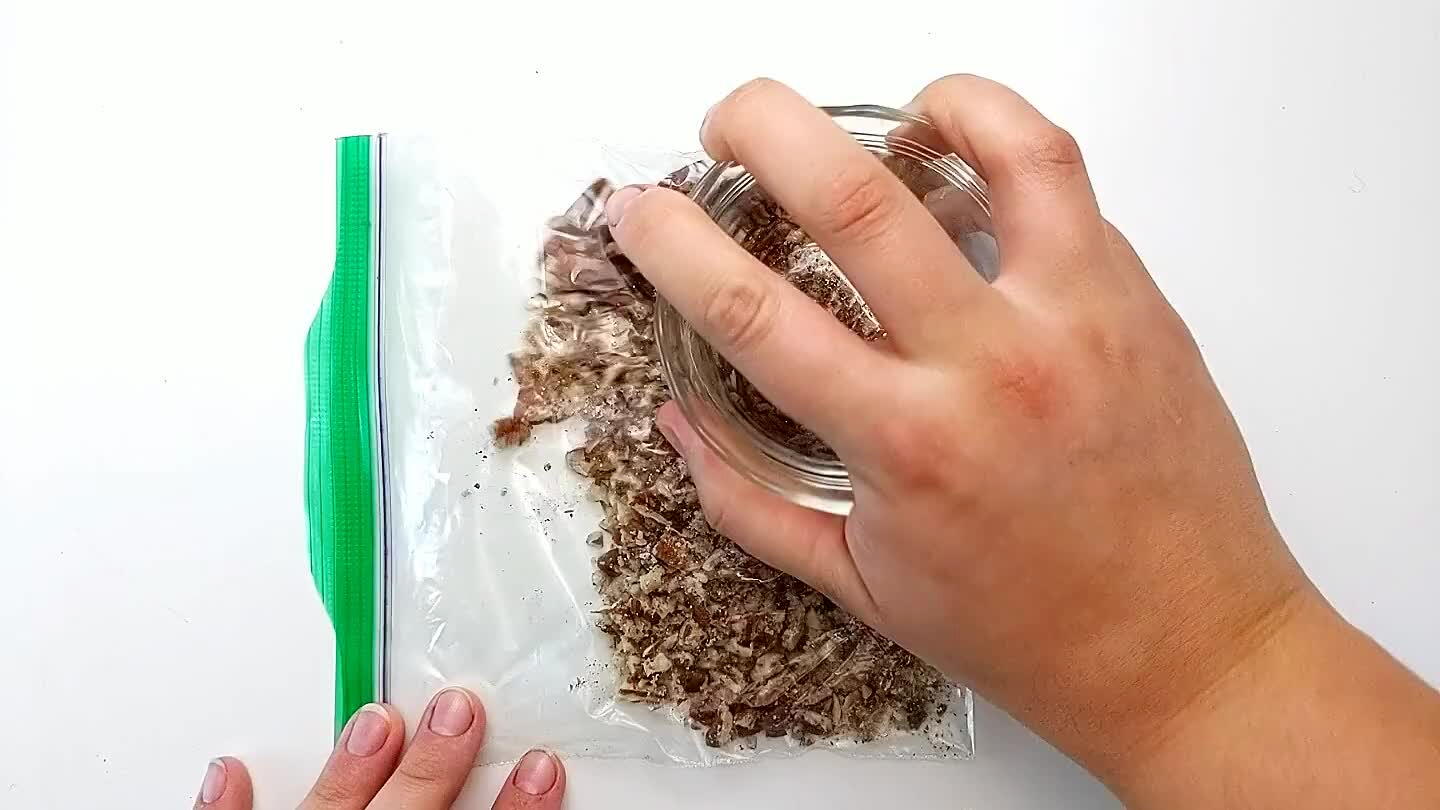 Place the pecans in a bag and crush or finely chop on a cutting board with a knife.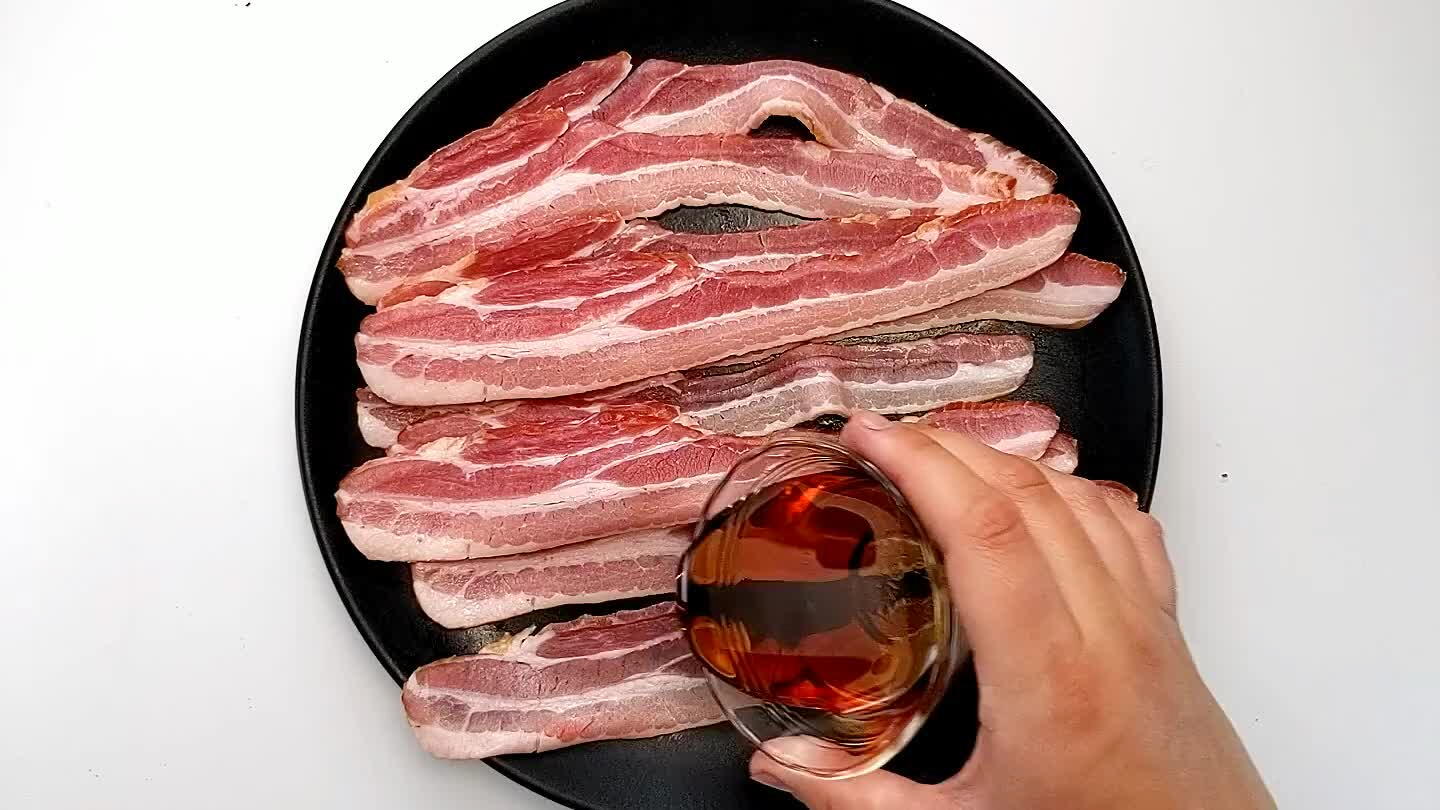 Pour the maple syrup over the bacon and flip the pieces to coat all sides.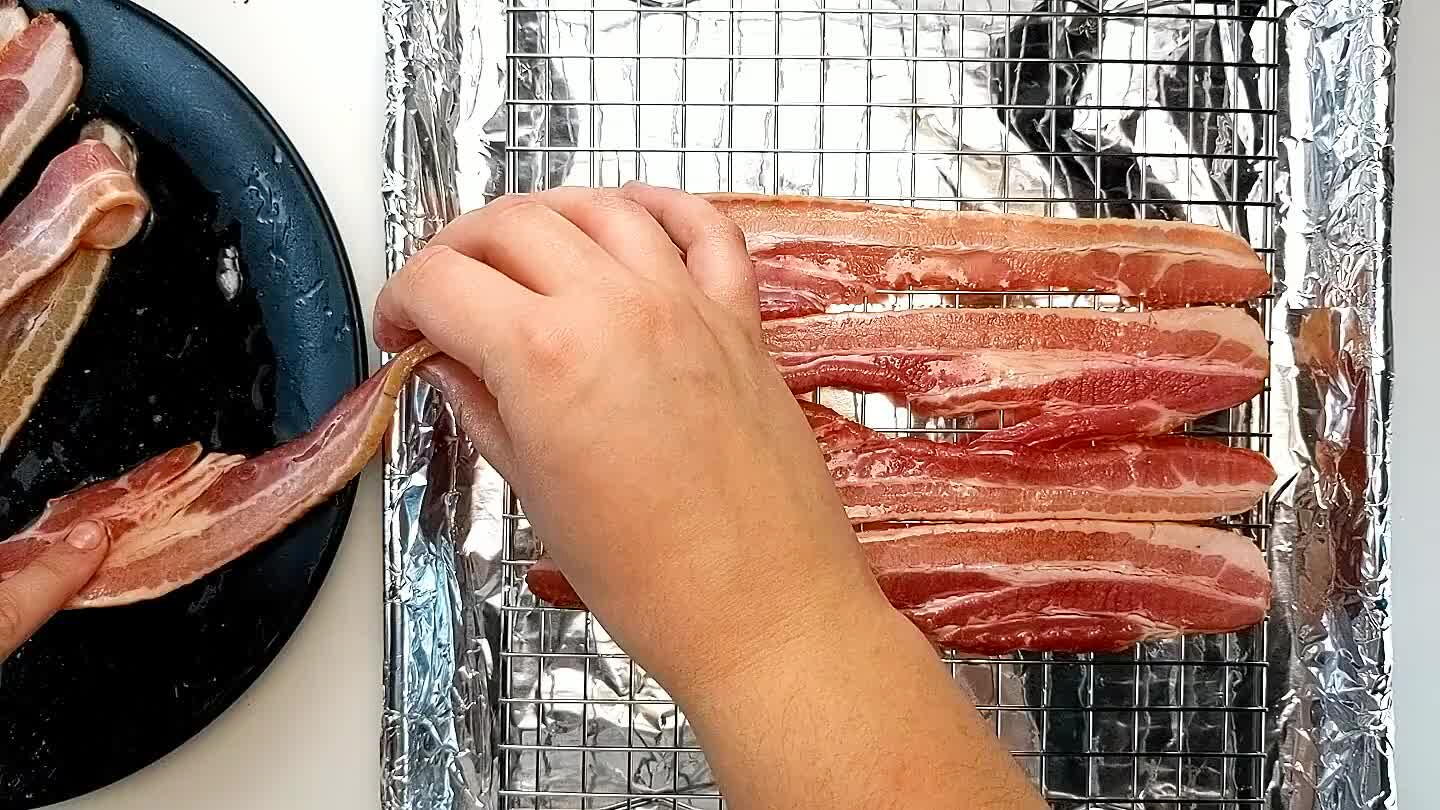 Lay the maple syrup coated bacon on a wire rack set over a rimmed baking sheet lined with foil. The wire rack will prevent any maple syrup from burning on the bacon.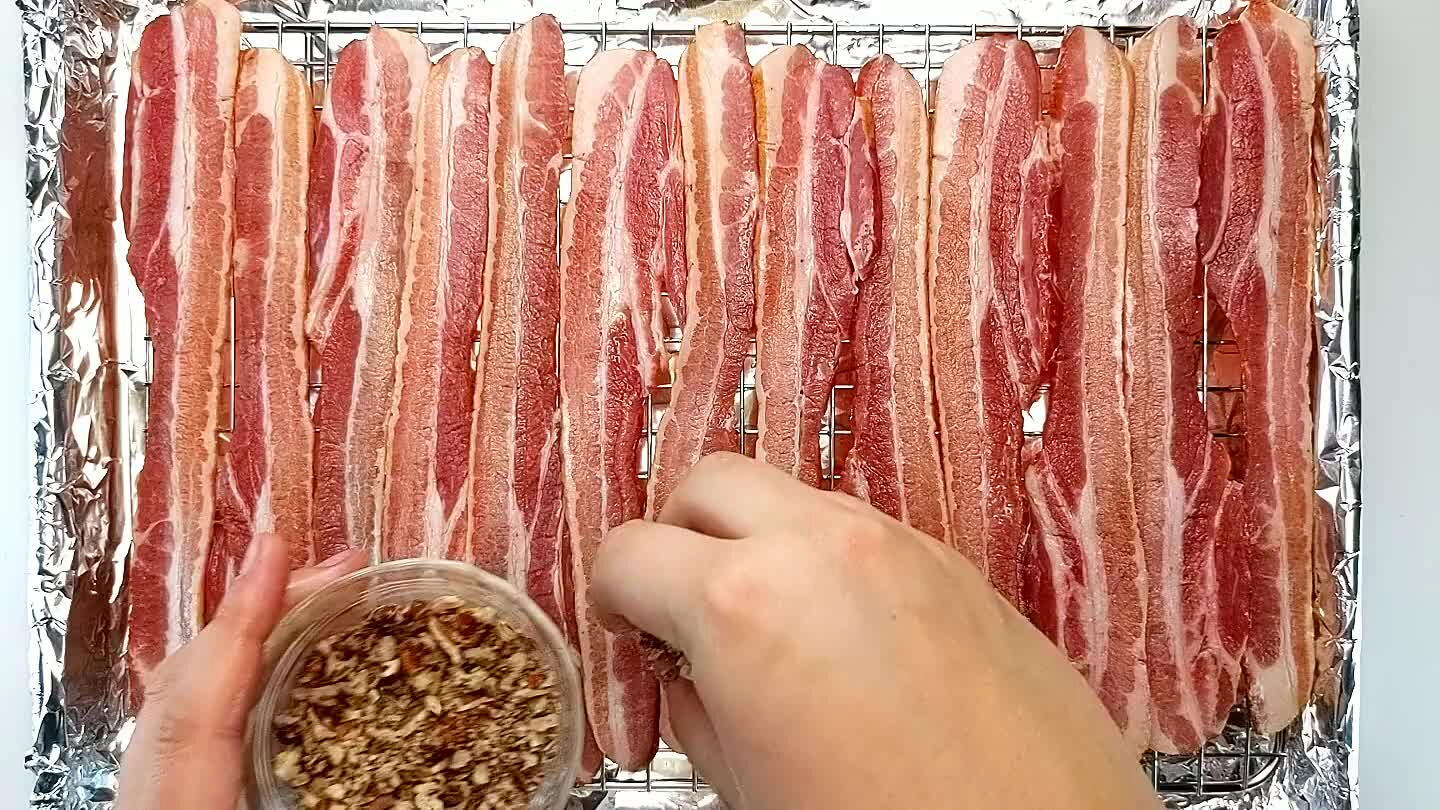 Sprinkle the crushed pecans over the bacon.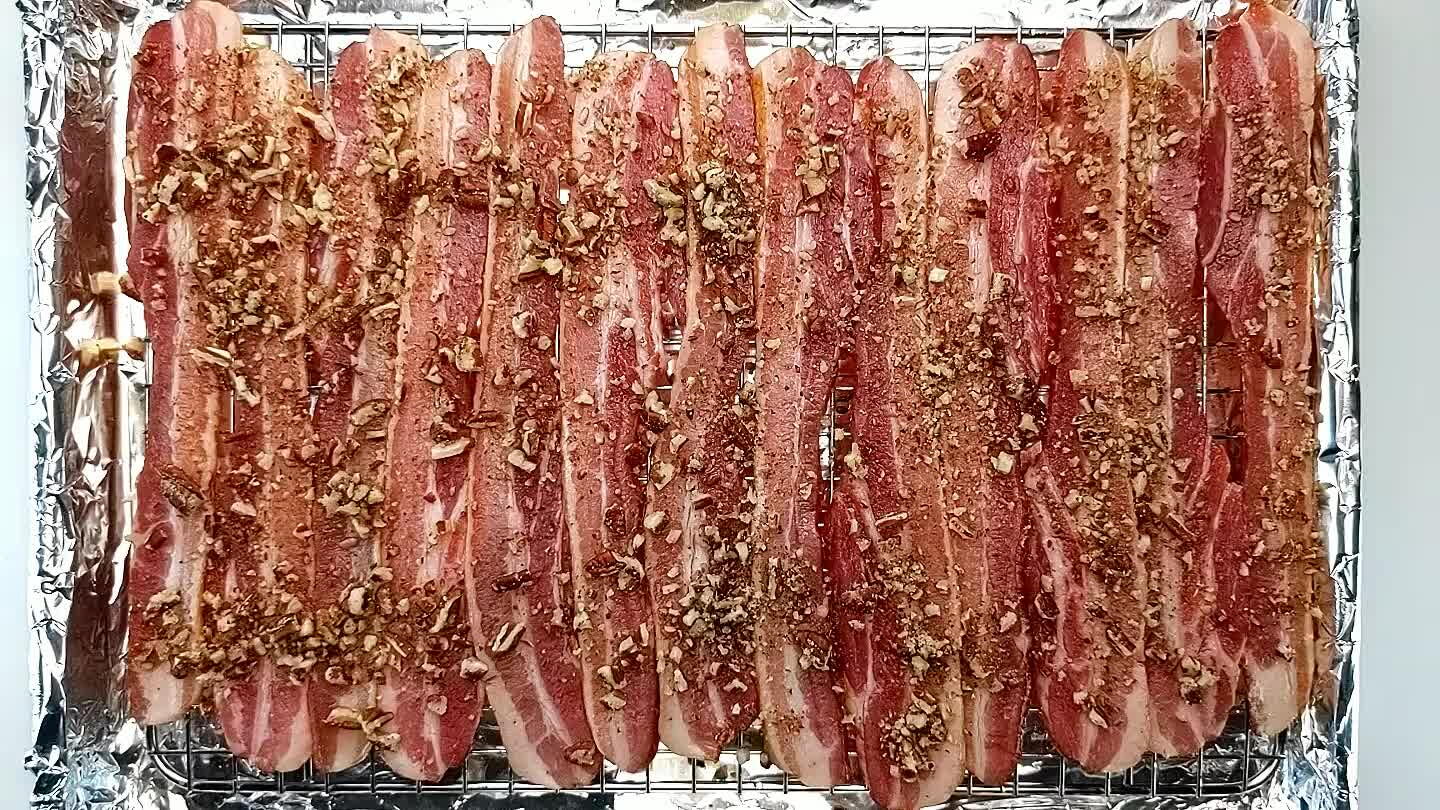 Bake for about 25-30 minutes or until the bacon is cooked and crispy around the edges. Be aware that some of the maple syrup may burn on the foil but the bacon should still be just fine.
Add the waffle mix, water, and oil or whatever ingredients your waffle mix calls for into a bowl and stir to combine.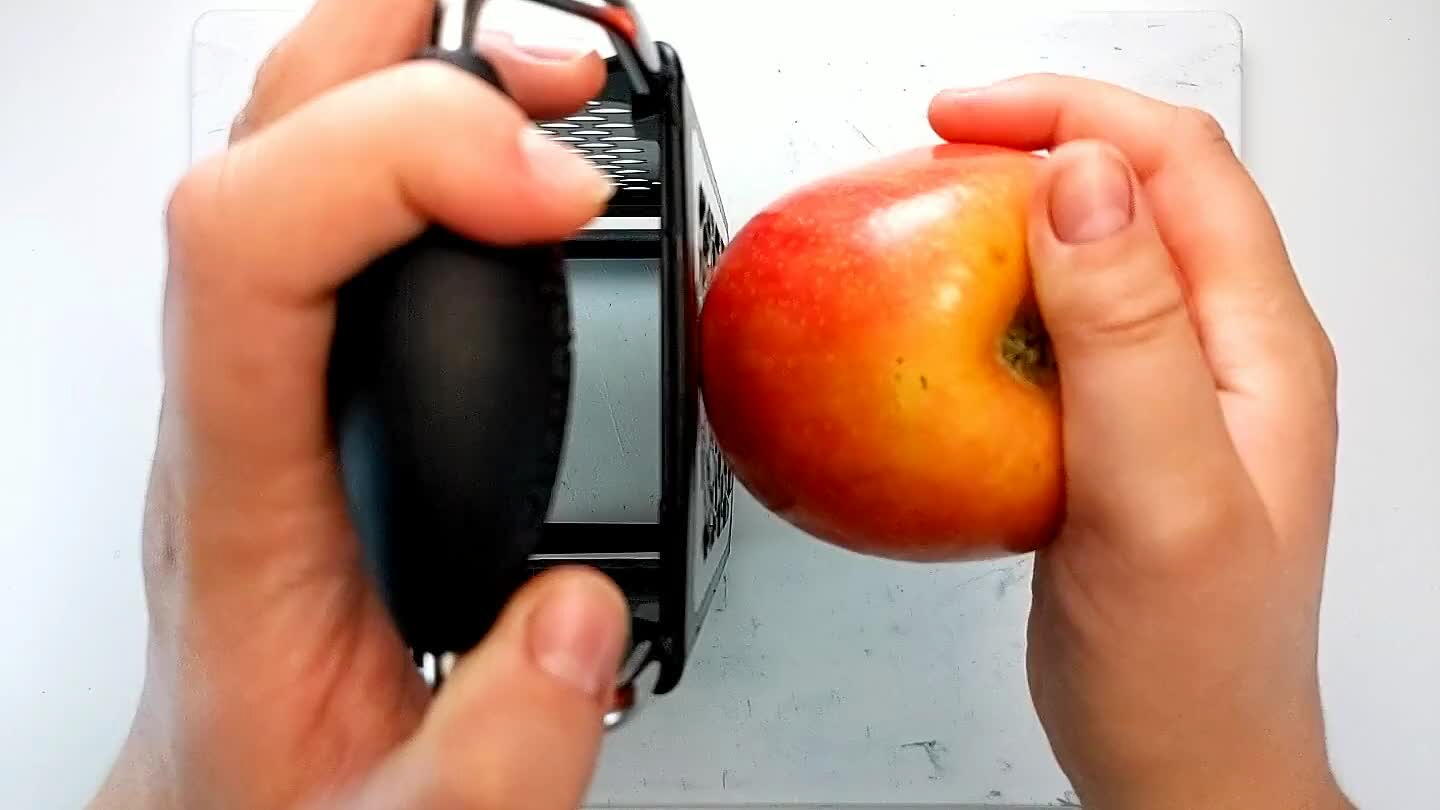 Grate the apple. You will want about one scant cup of shredded apple.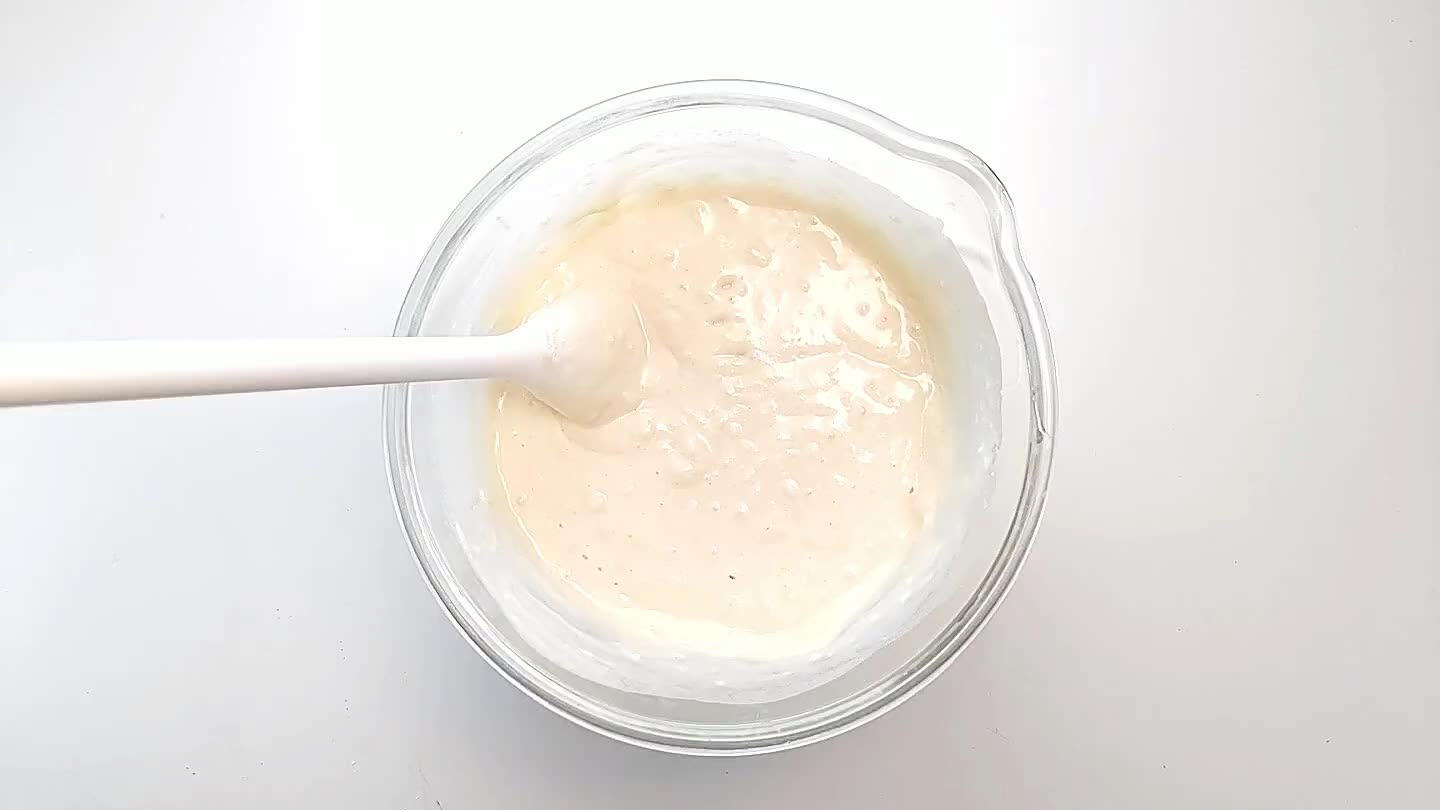 Stir the grated apple and shredded cheese into the waffle batter.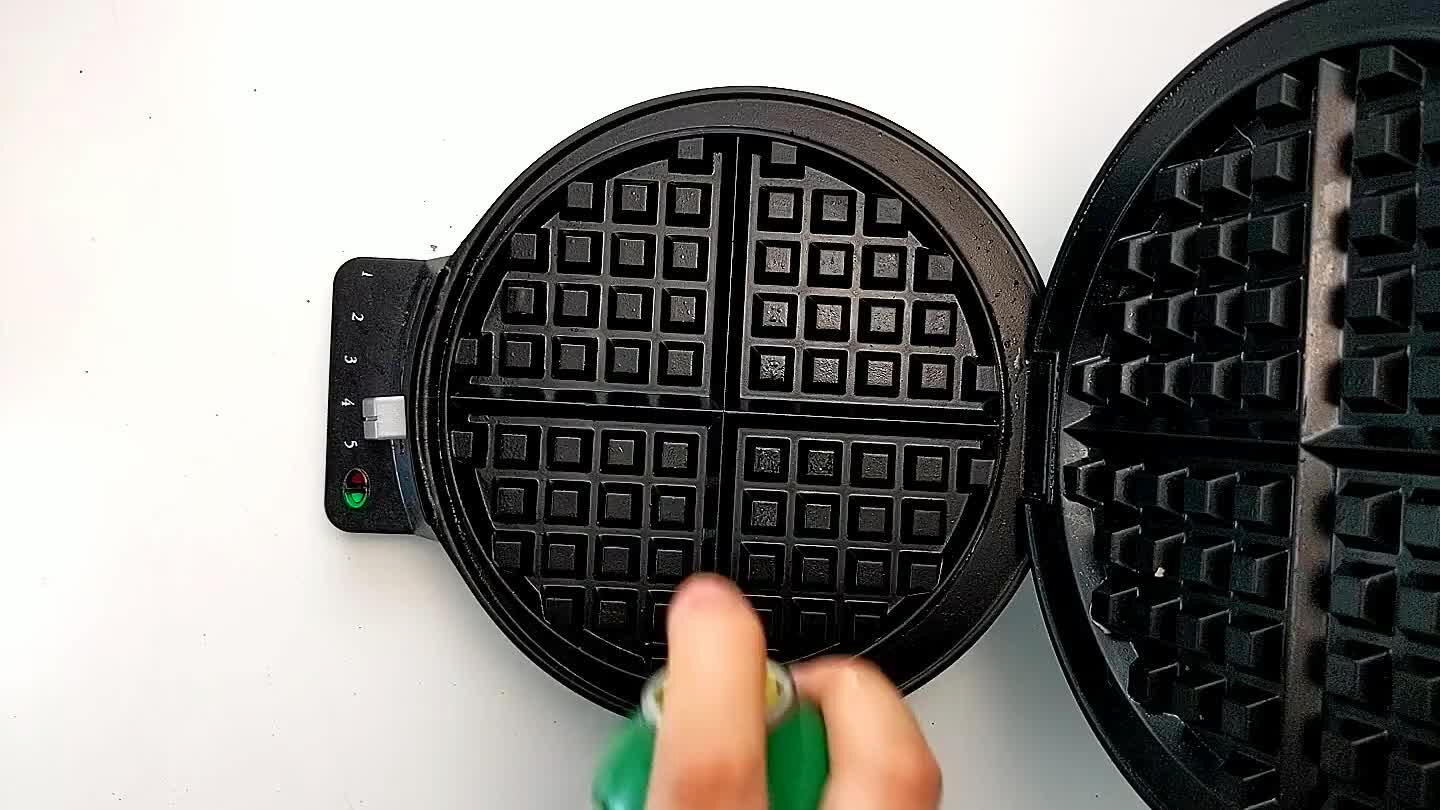 Lightly grease your waffle iron and dollop about 1/2 cup of batter into the center of the iron. Close the top and cook for about 3-5 minutes or until waffle is browned and cooked through.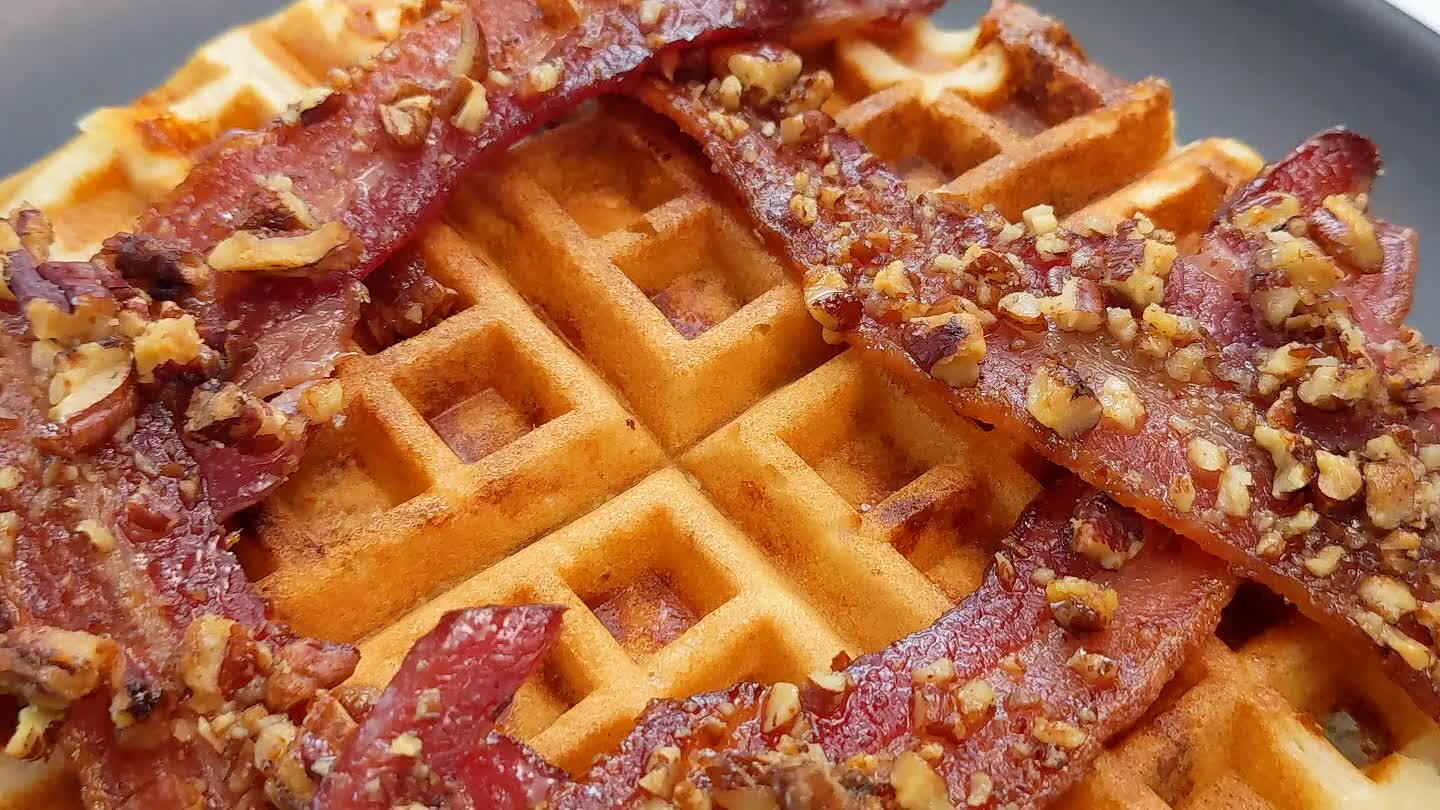 Serve the waffles stacked with a few slices of pecan crusted bacon and enjoy.
Comments