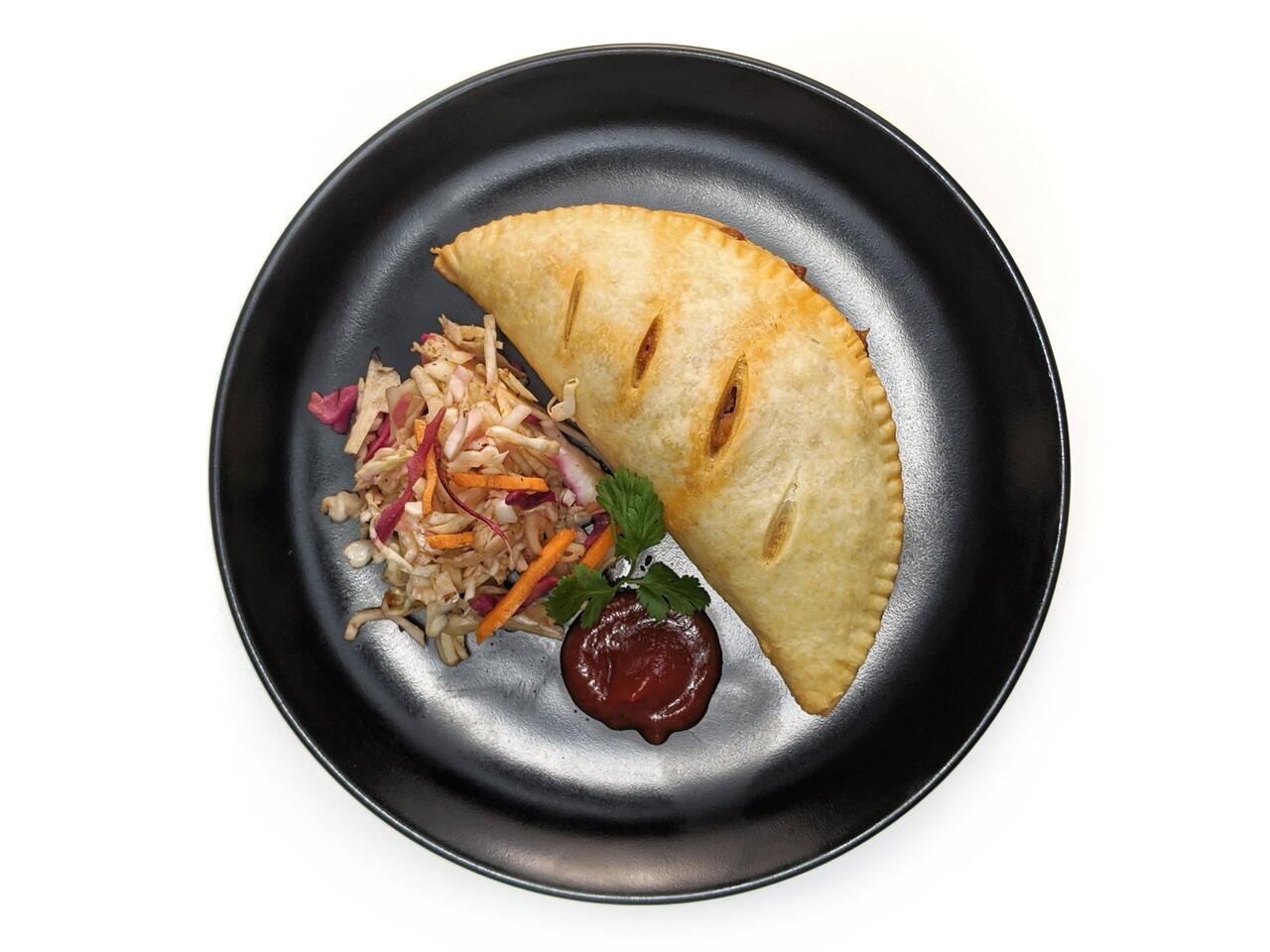 6 portions
85m
The basic concept is to encase a delicious filling in a pocket of flakey pie dough. There are so many versions of this in various cultures under various names: empanadas, pasties, hot pockets. This version is as simple as it is delicious.
What you will need
DOUGH
4 cups AP Flour
1 Tbsp Salt
1 cup Unsalted Butter
2 Eggs
1/3 cup Ice Water
FILLING
1 clove Garlic
2 Tbsp Olive Oil
1 lb Ground Beef
2 Tbsp Tomato Paste
1 Tbsp Beef Bouillon
1 cup Water
1 Tbsp Corn Starch
Salt
Black Pepper
(Nutritional facts 313 calories, 18.9 g fat, 23.23 g carbohydrates, 12.08 g protein, 187 mg cholesterol, 936 mg sodium)
How to cook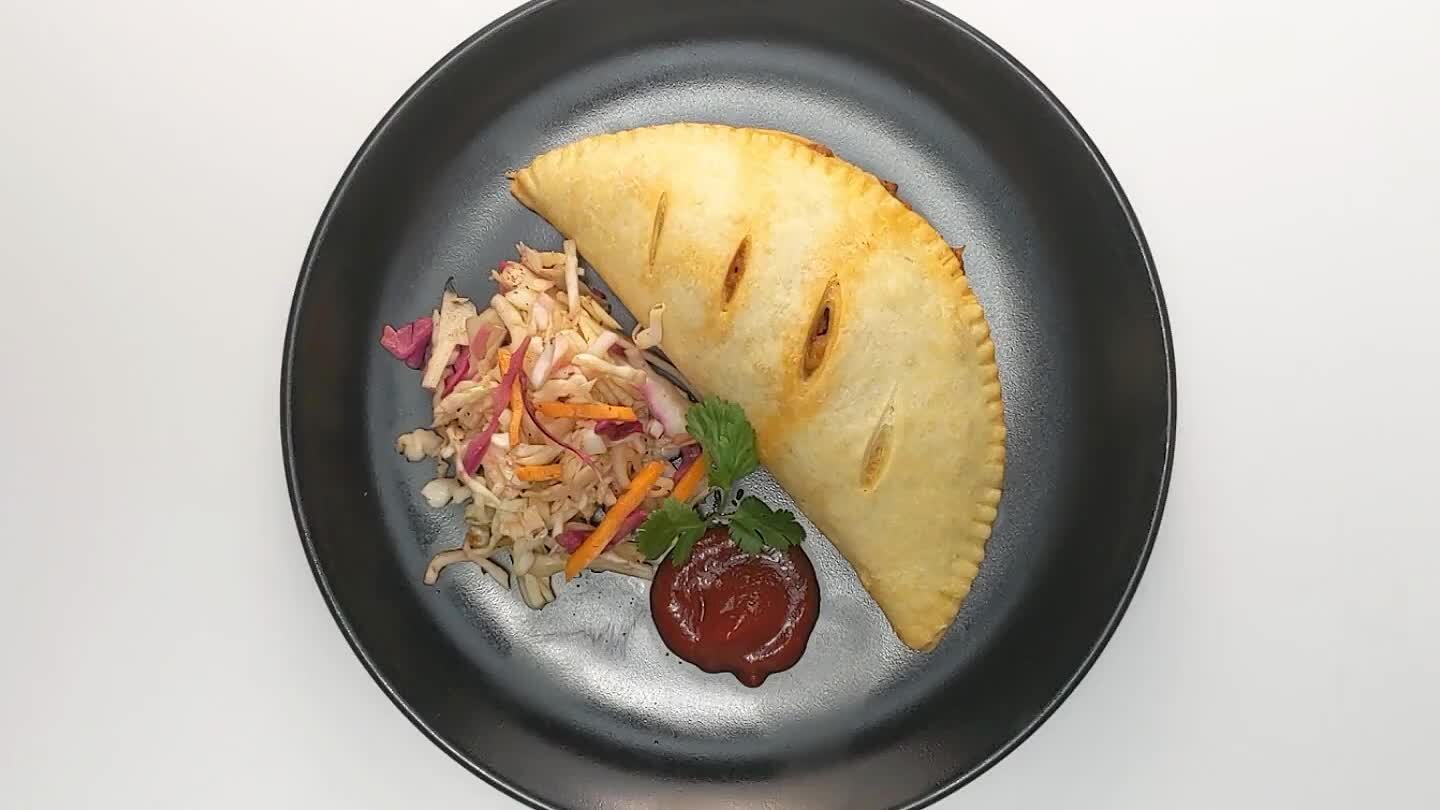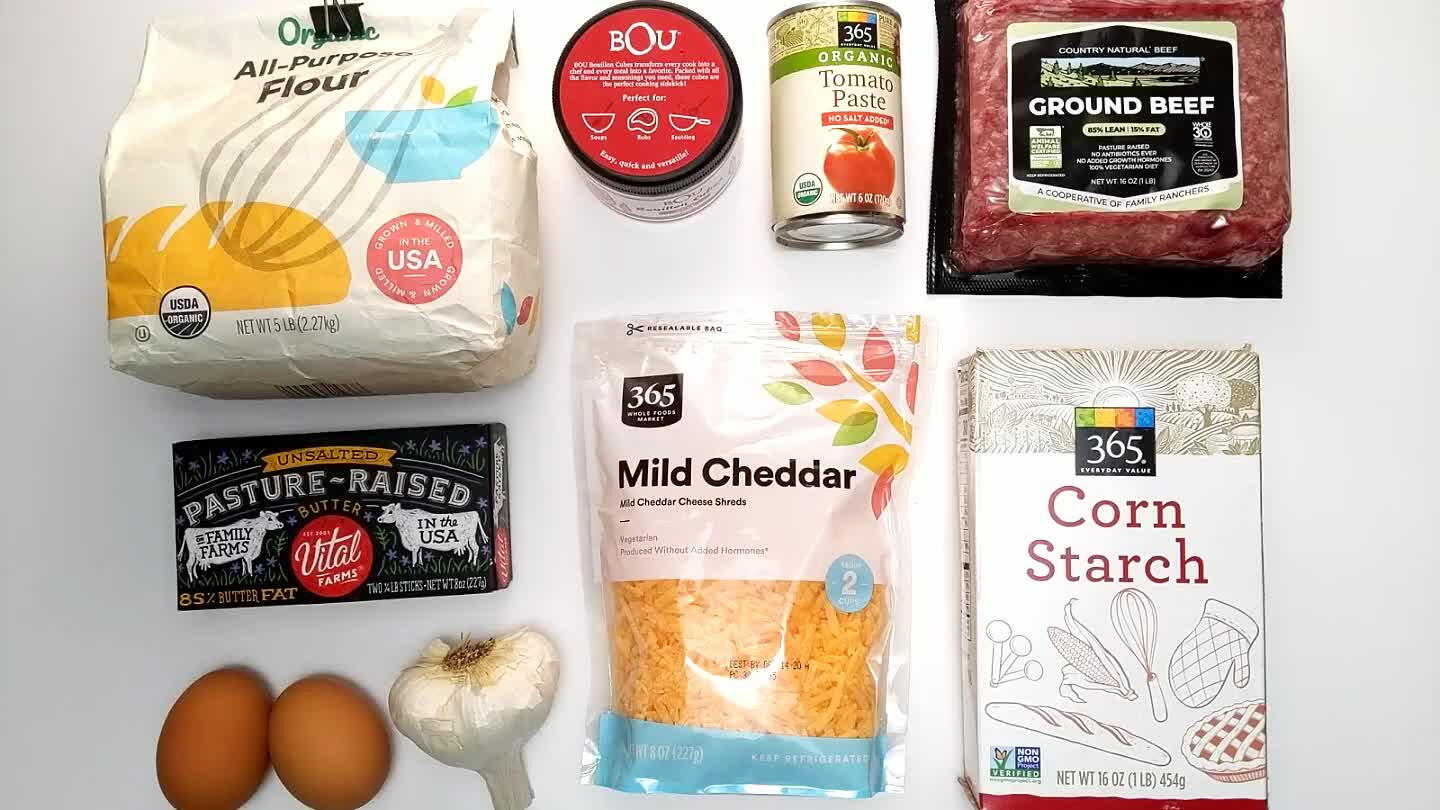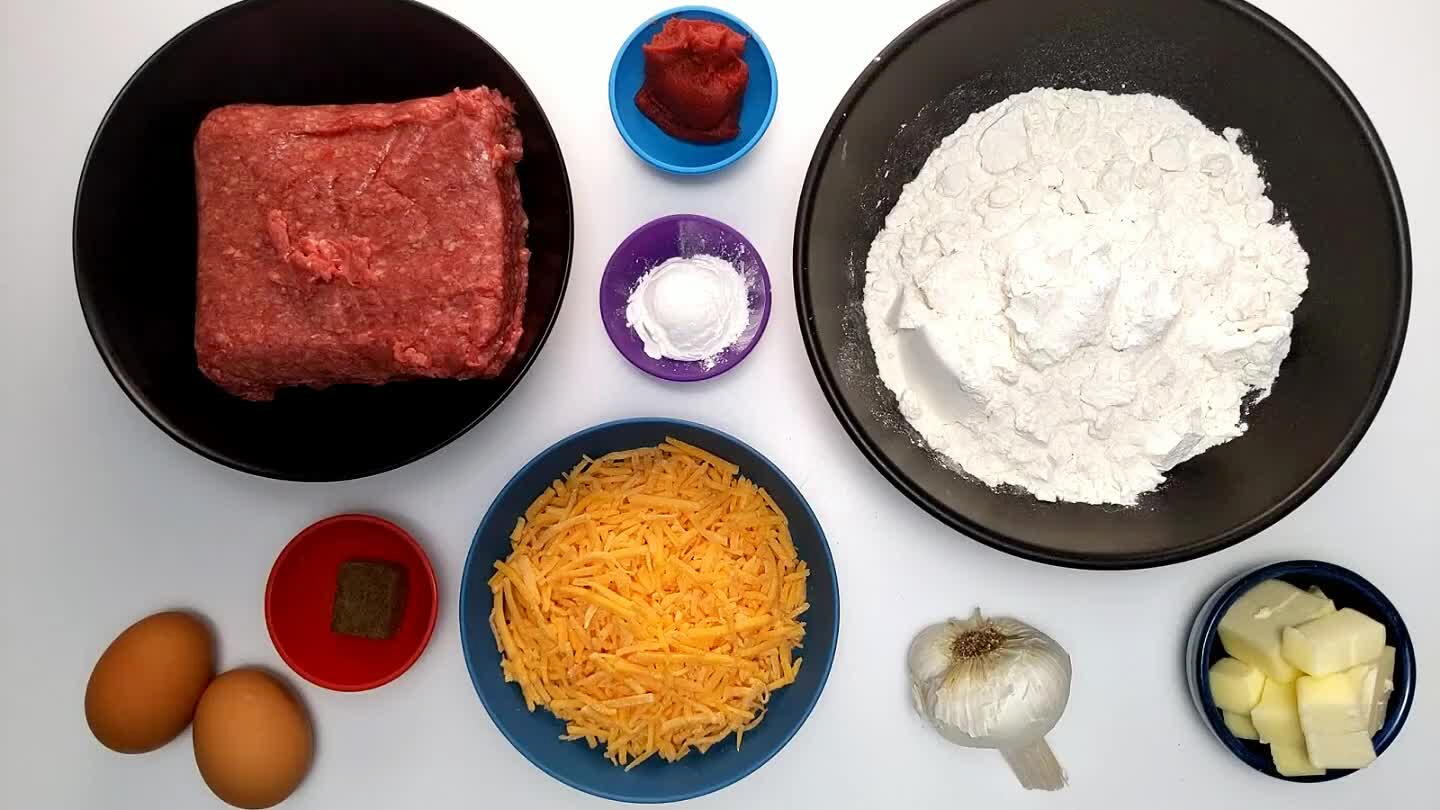 Dough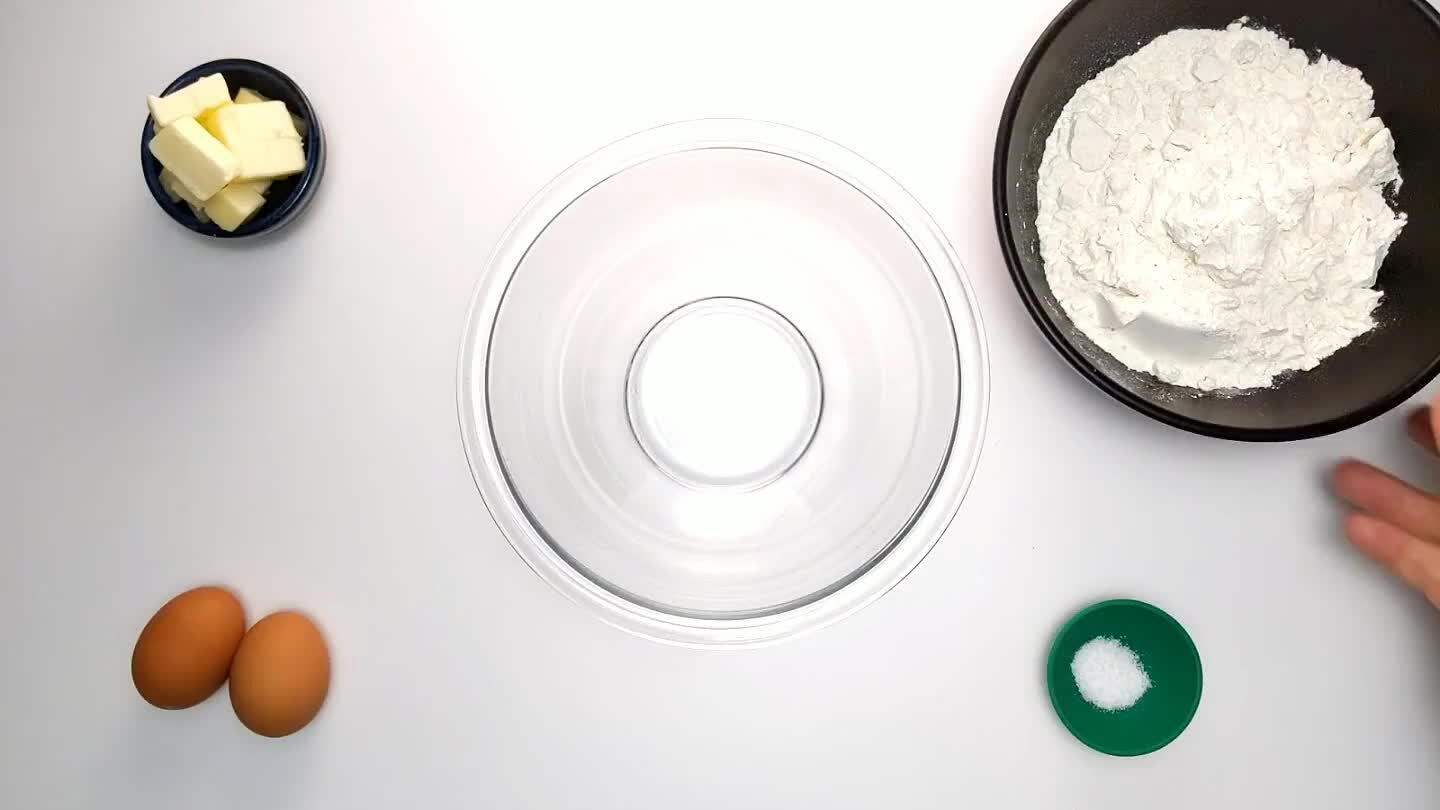 Place flour in a medium-sized mixing bowl.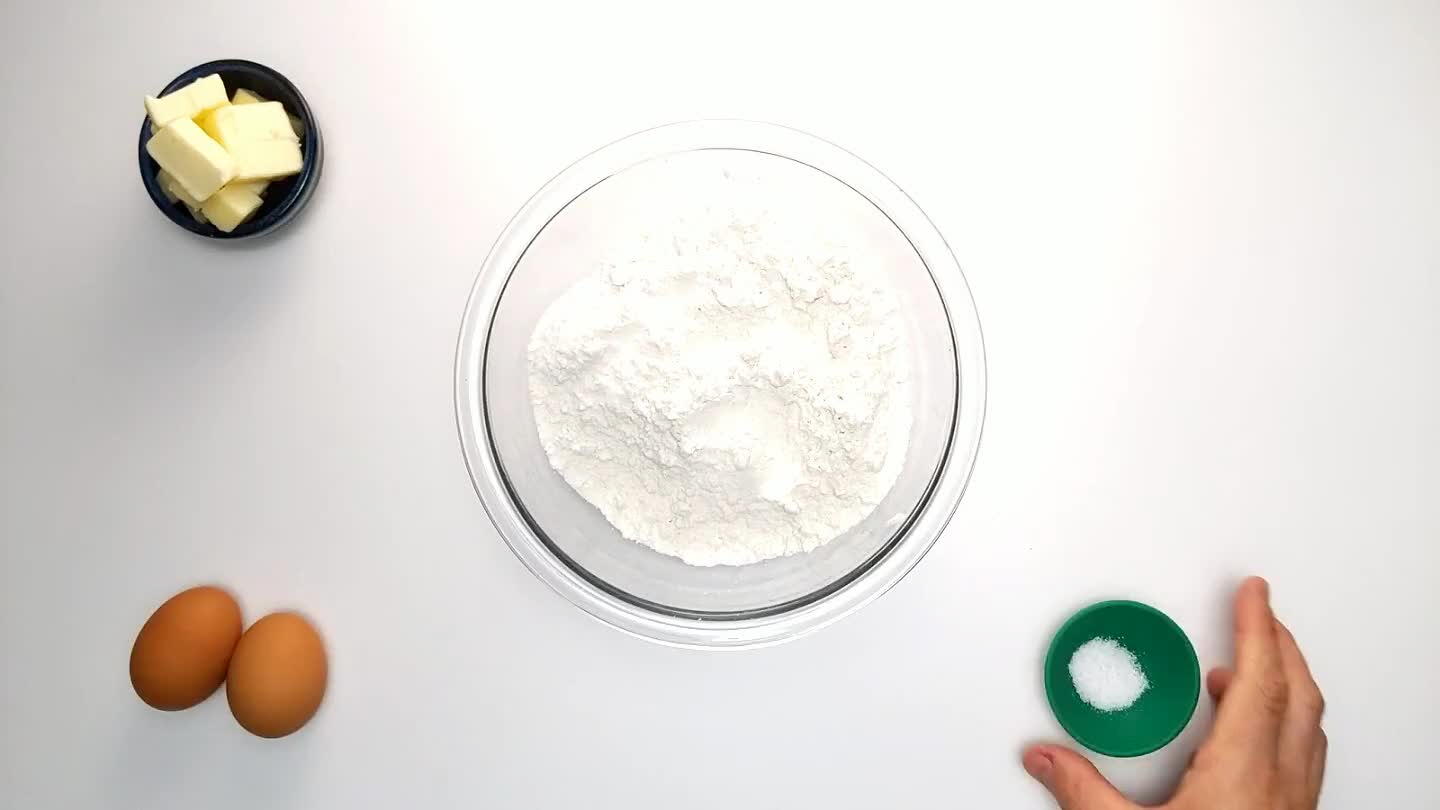 Add the salt and mix to distribute.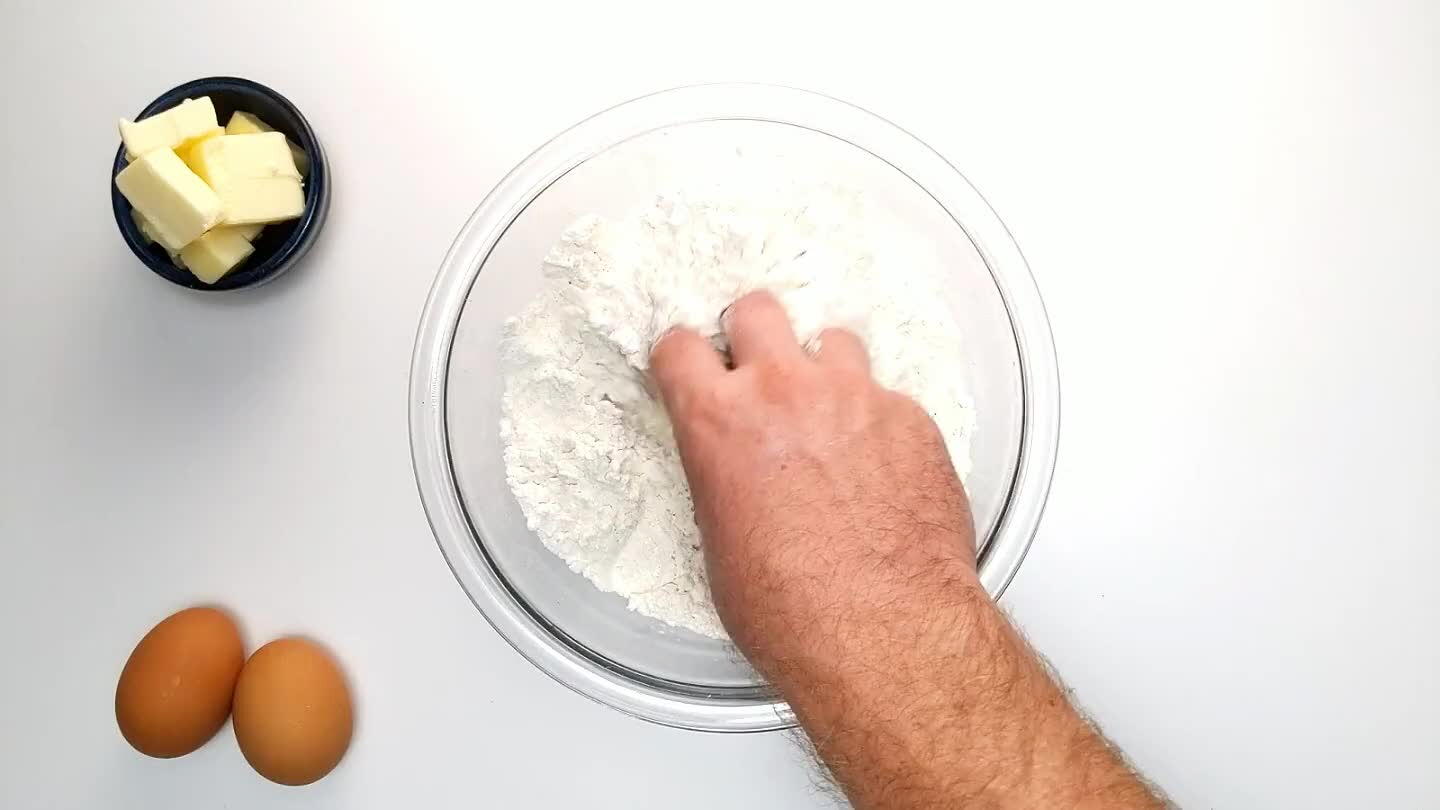 Now add the butter. The butter should be chilled, and it's a little easier to handle if you dice it first. Cut in the butter with a pastry blender until well mixed. You should no longer see any chunks of butter, and the resulting dough should clump together when squished in your hand. If you don't have a pastry blender, freeze the butter and grate it on a cheese grater, then mix it with the flour with a fork, or with a few pulses in a food processor.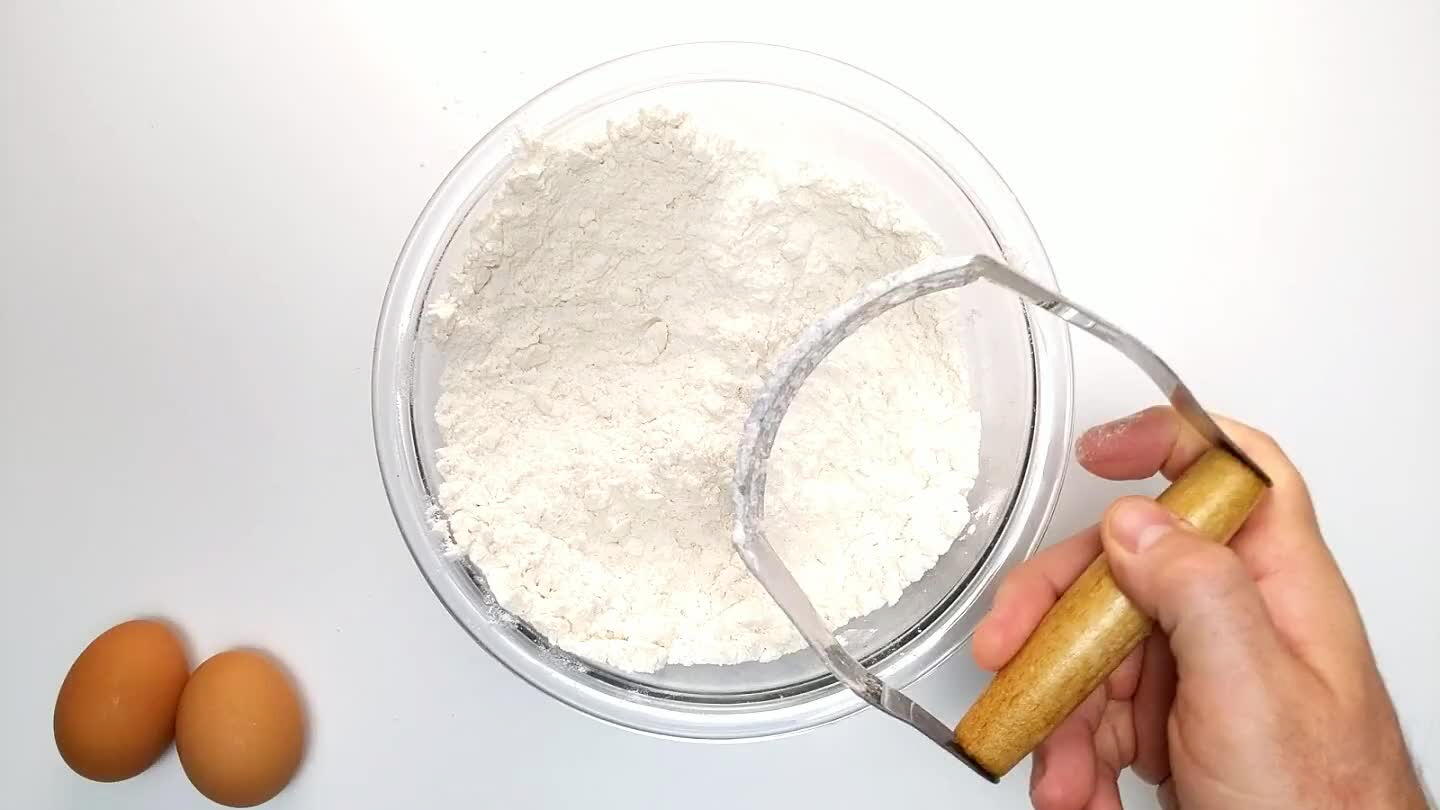 Mix in the eggs to form a shaggy dough.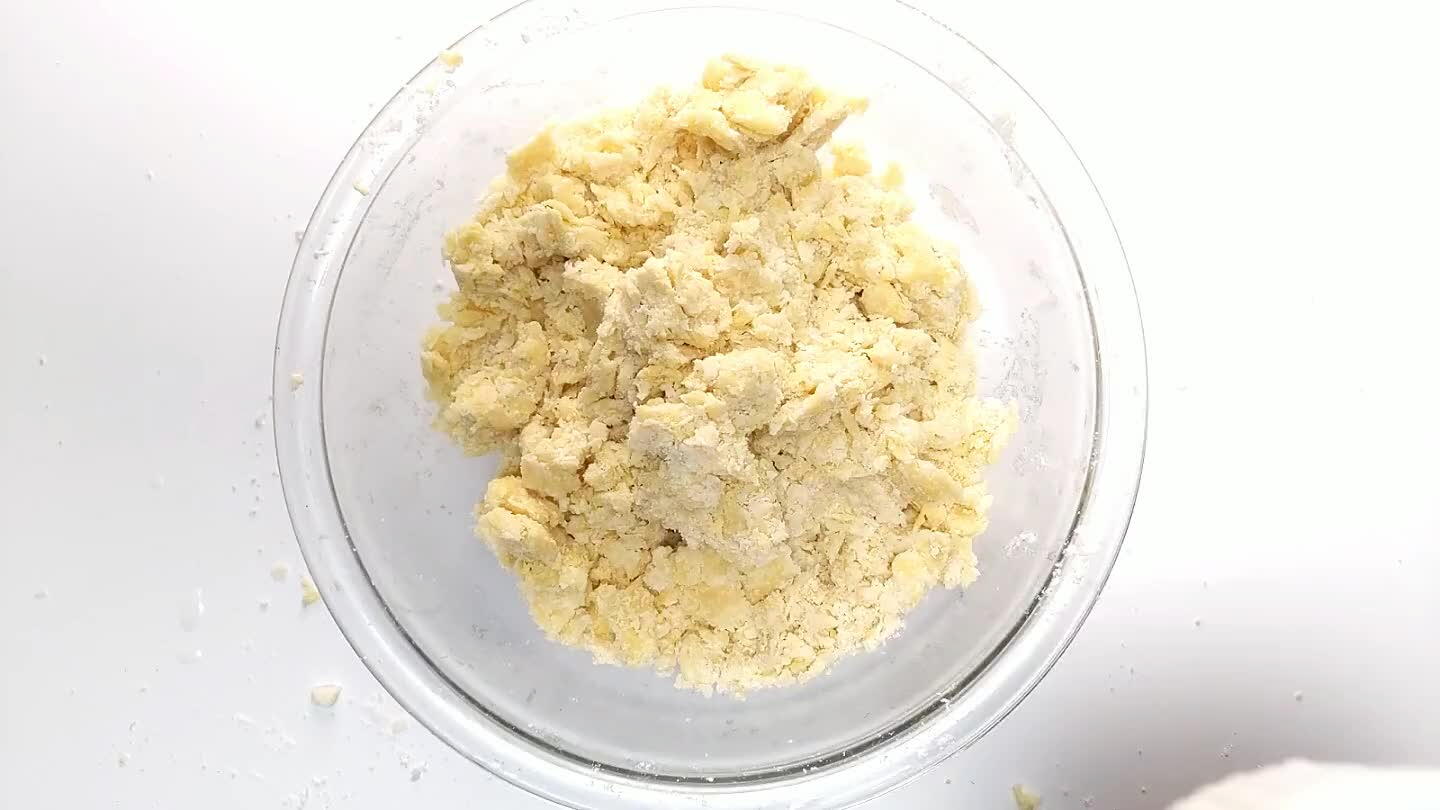 Add the cold water. Mix by hand until the dough comes together in a ball.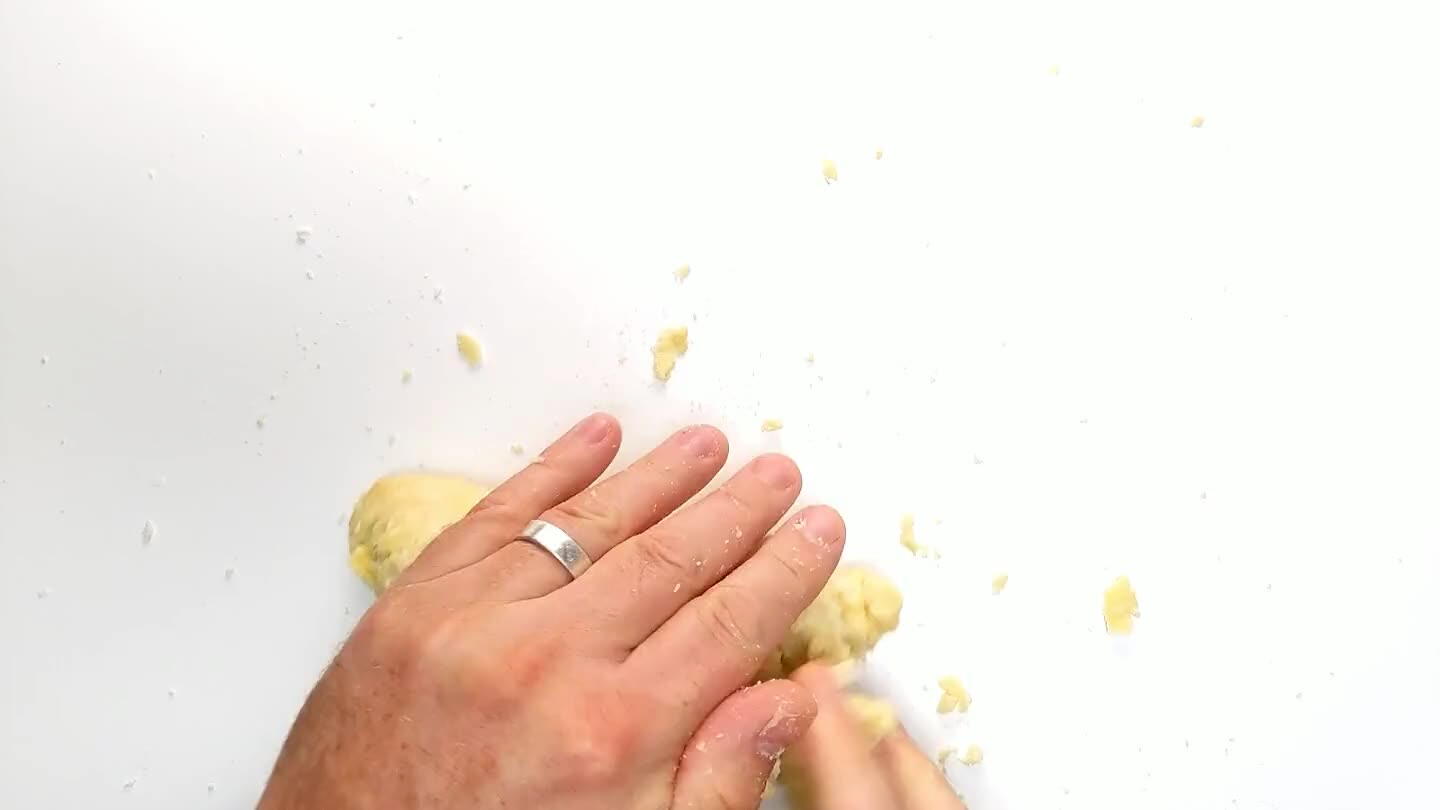 Knead for a few minutes. It shoudl cometogether in a firm, putty-like pastry dough.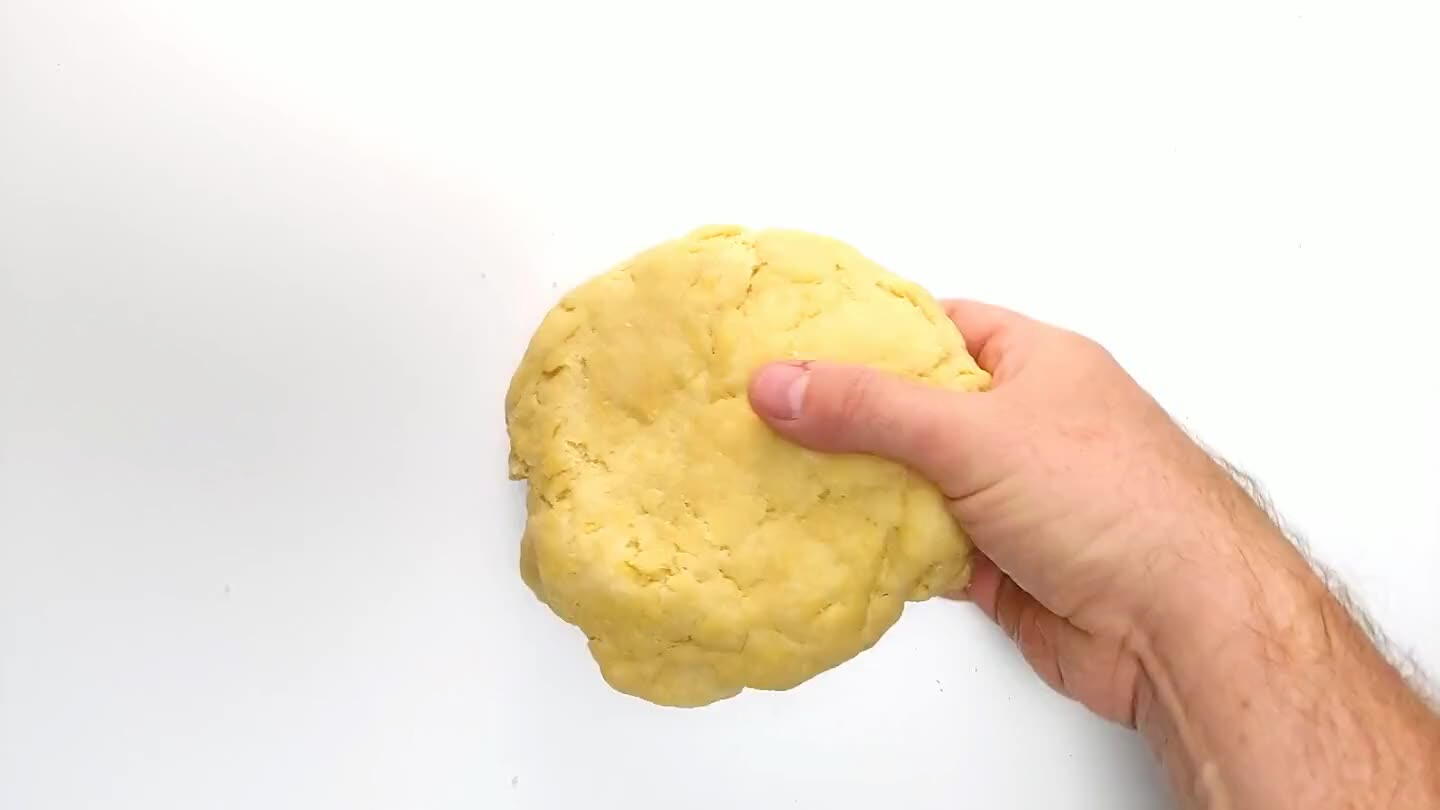 Seal the dough and put it in the fridge to chill as you make the filling.
Filling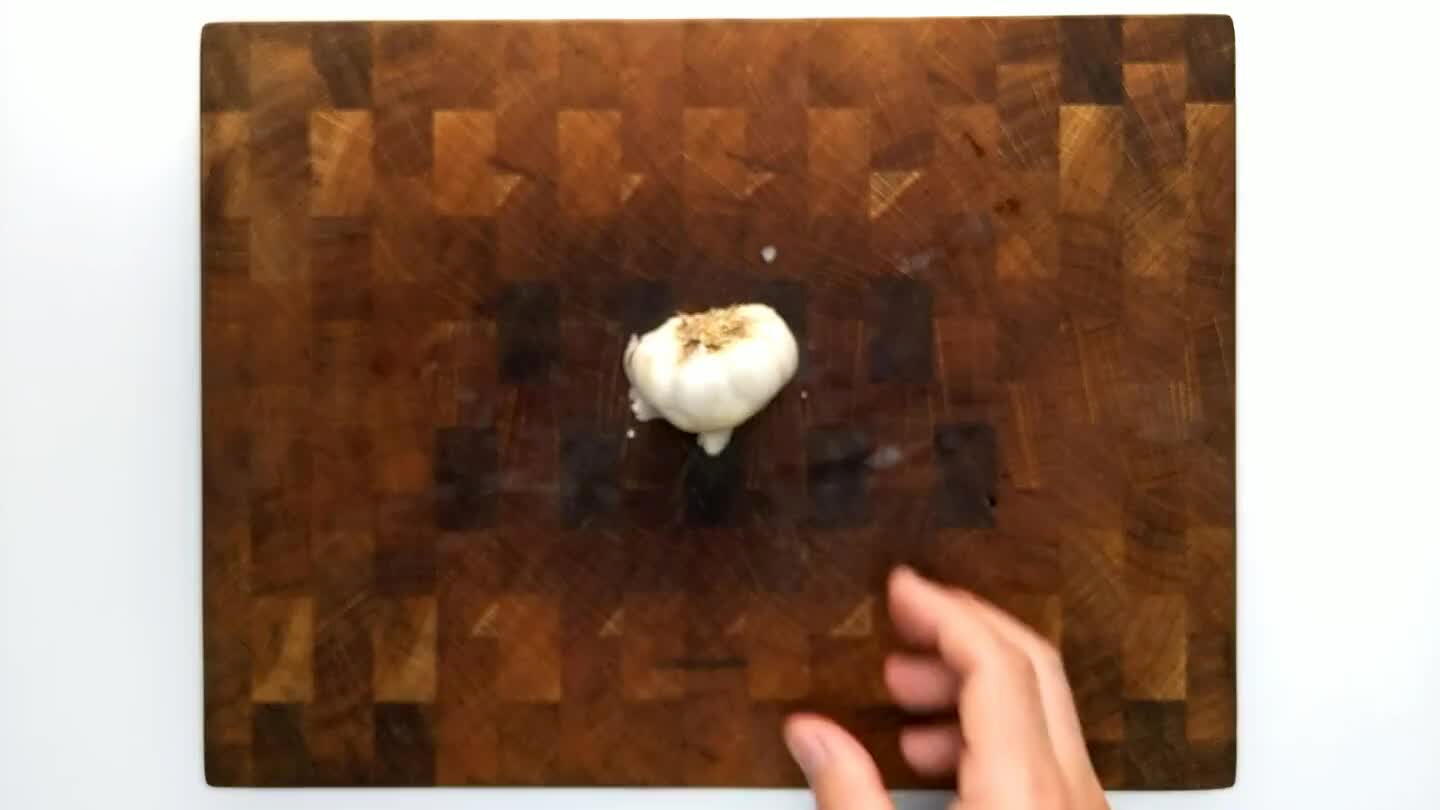 Peel garlic cloves and chop or grate to a fine paste.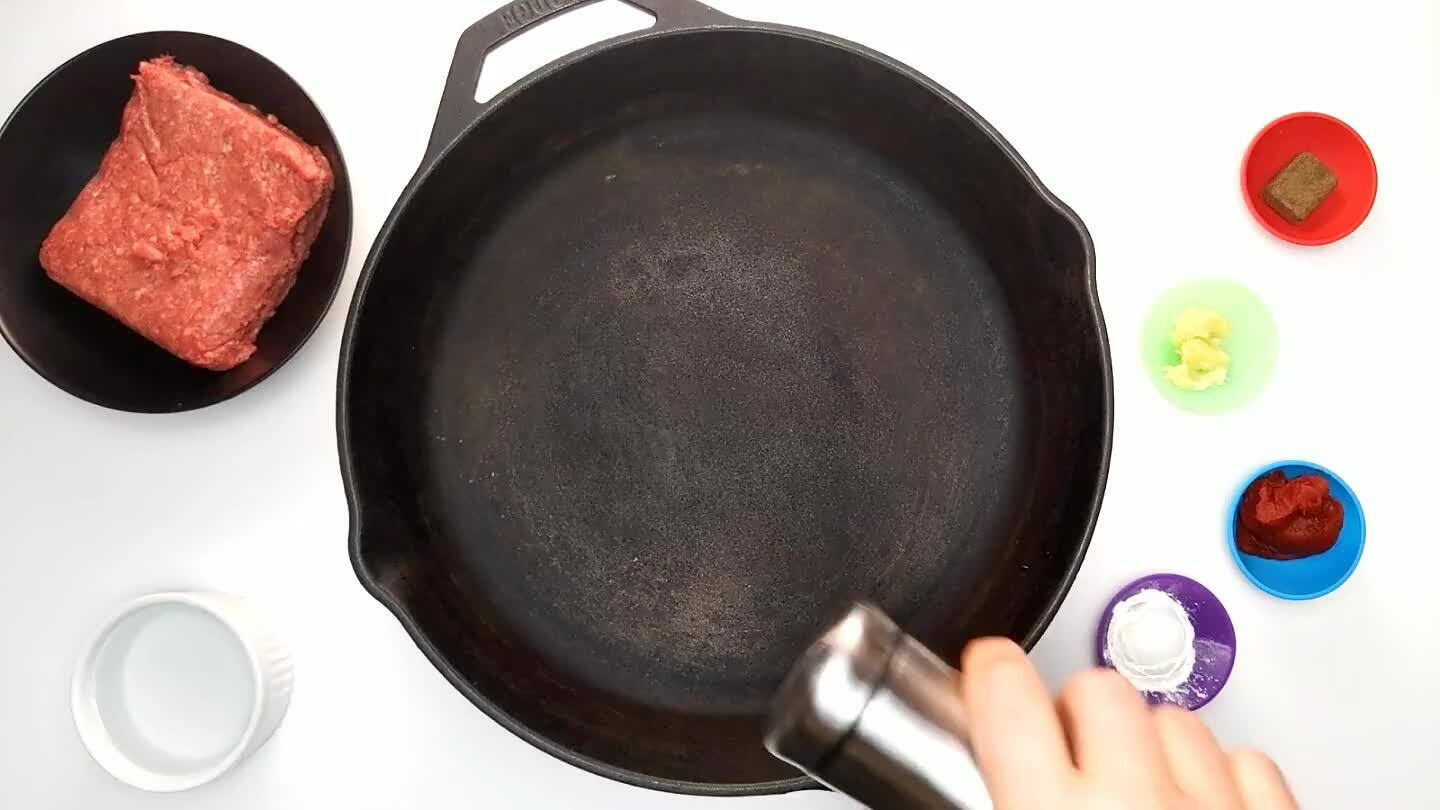 Heat some oil in a heavy skillet over hgh heat.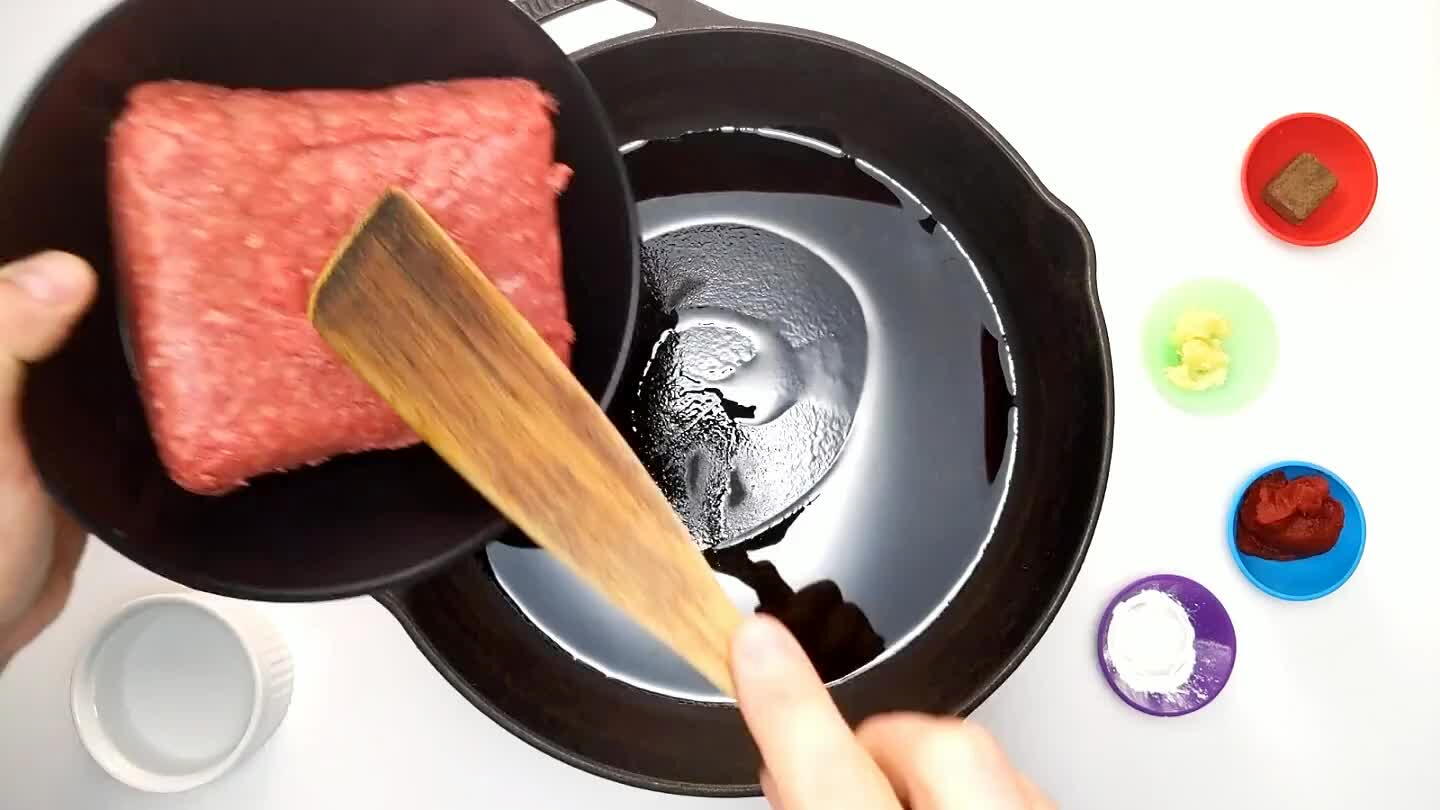 Brown the ground beef.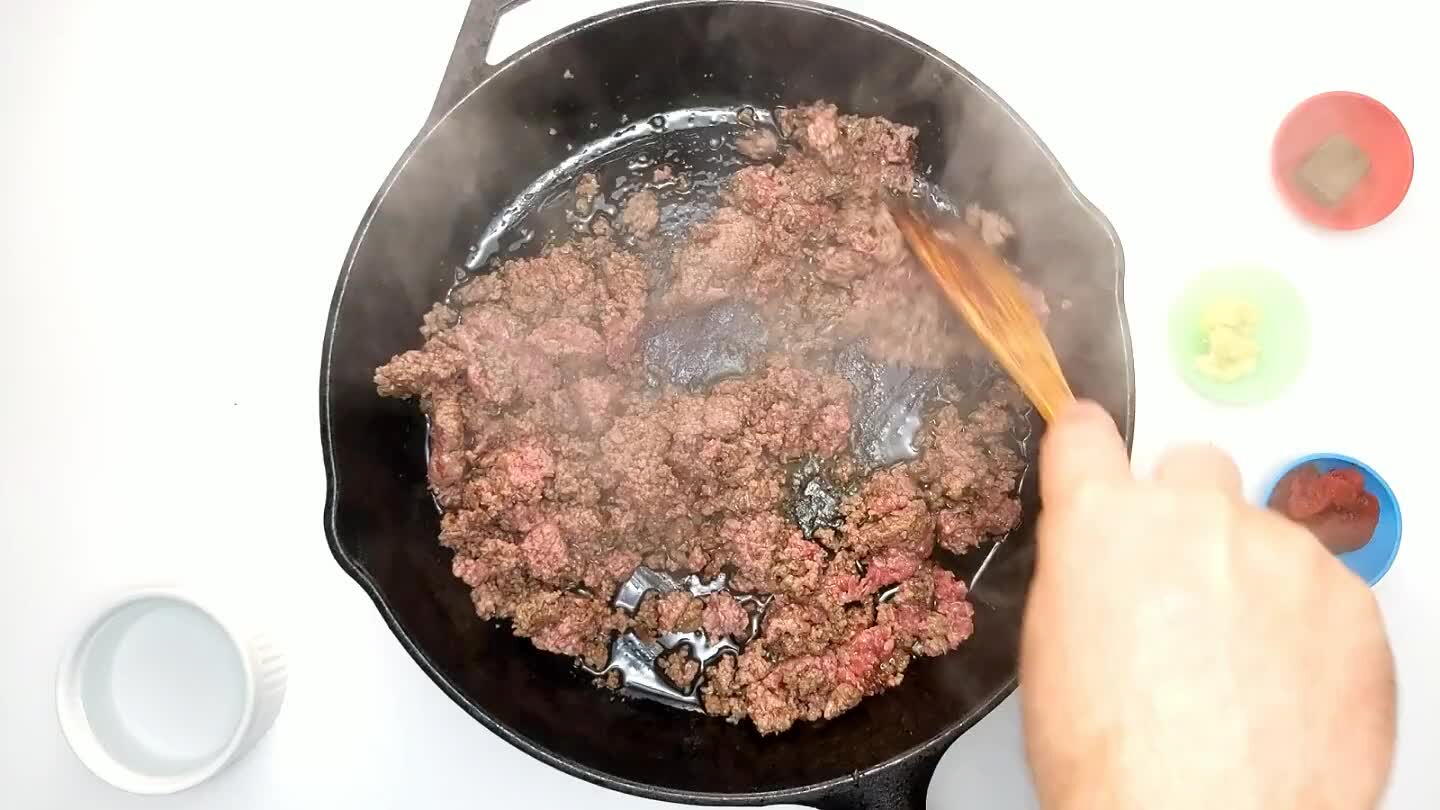 Stir in the crushed garlic.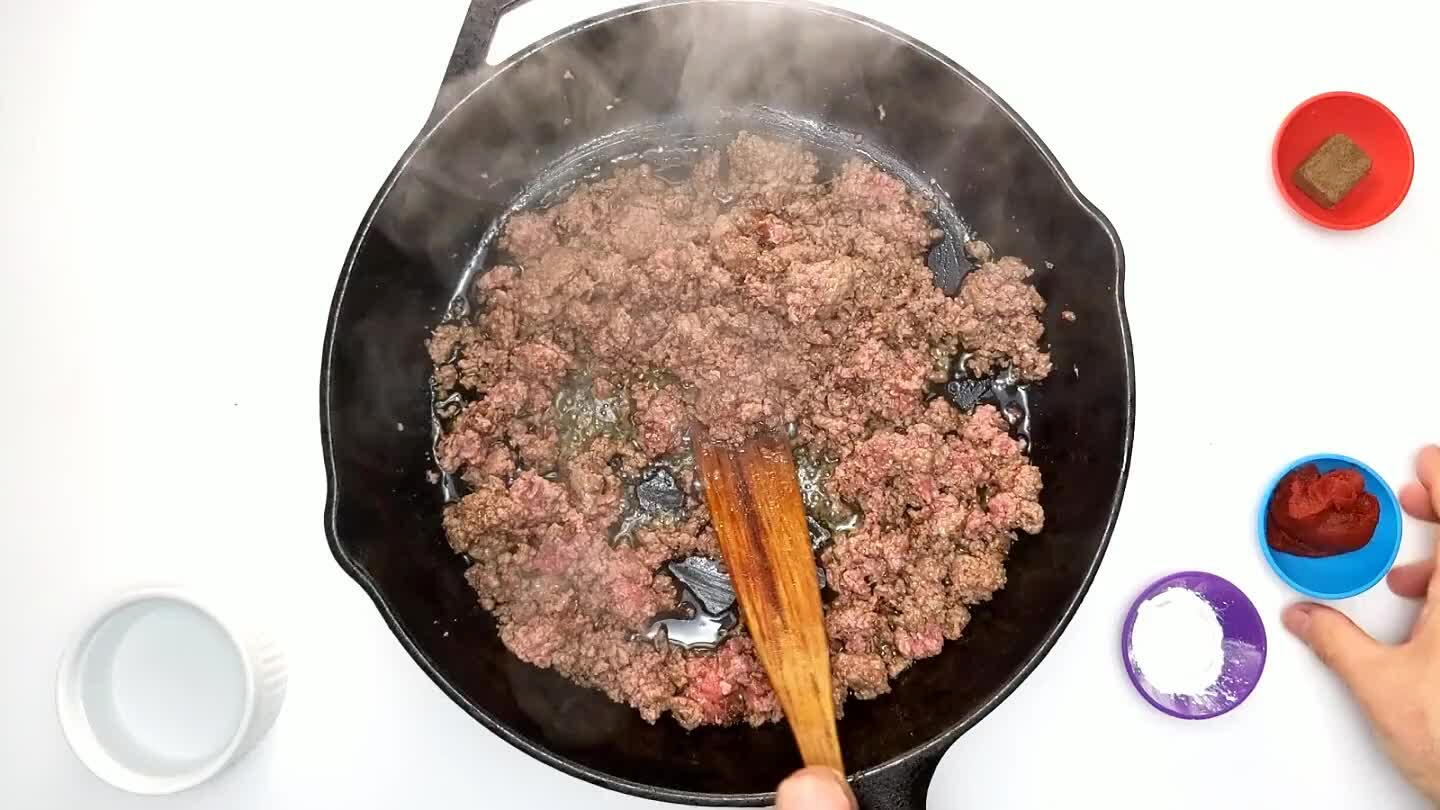 Stir in the tomato paste.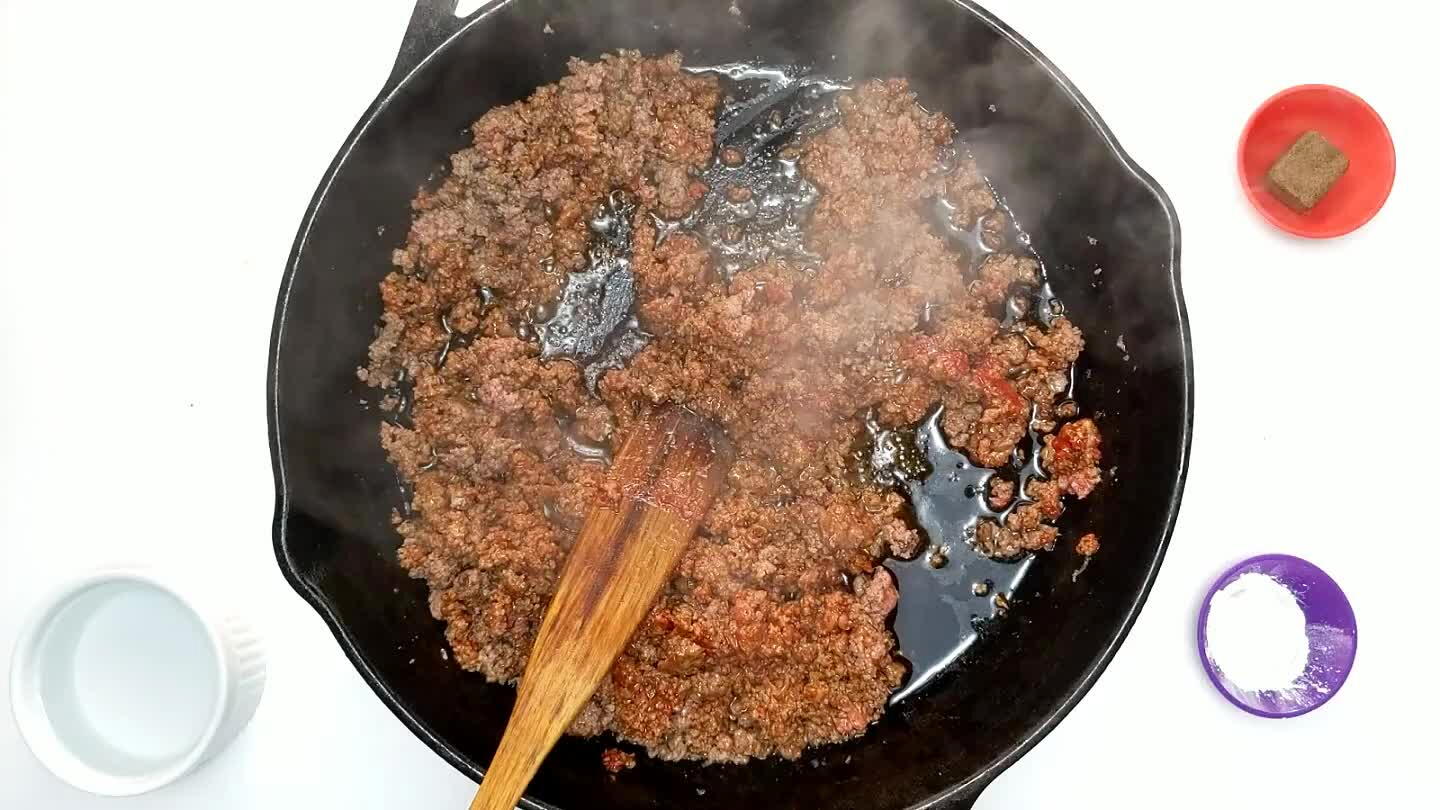 Add the beef bouillon.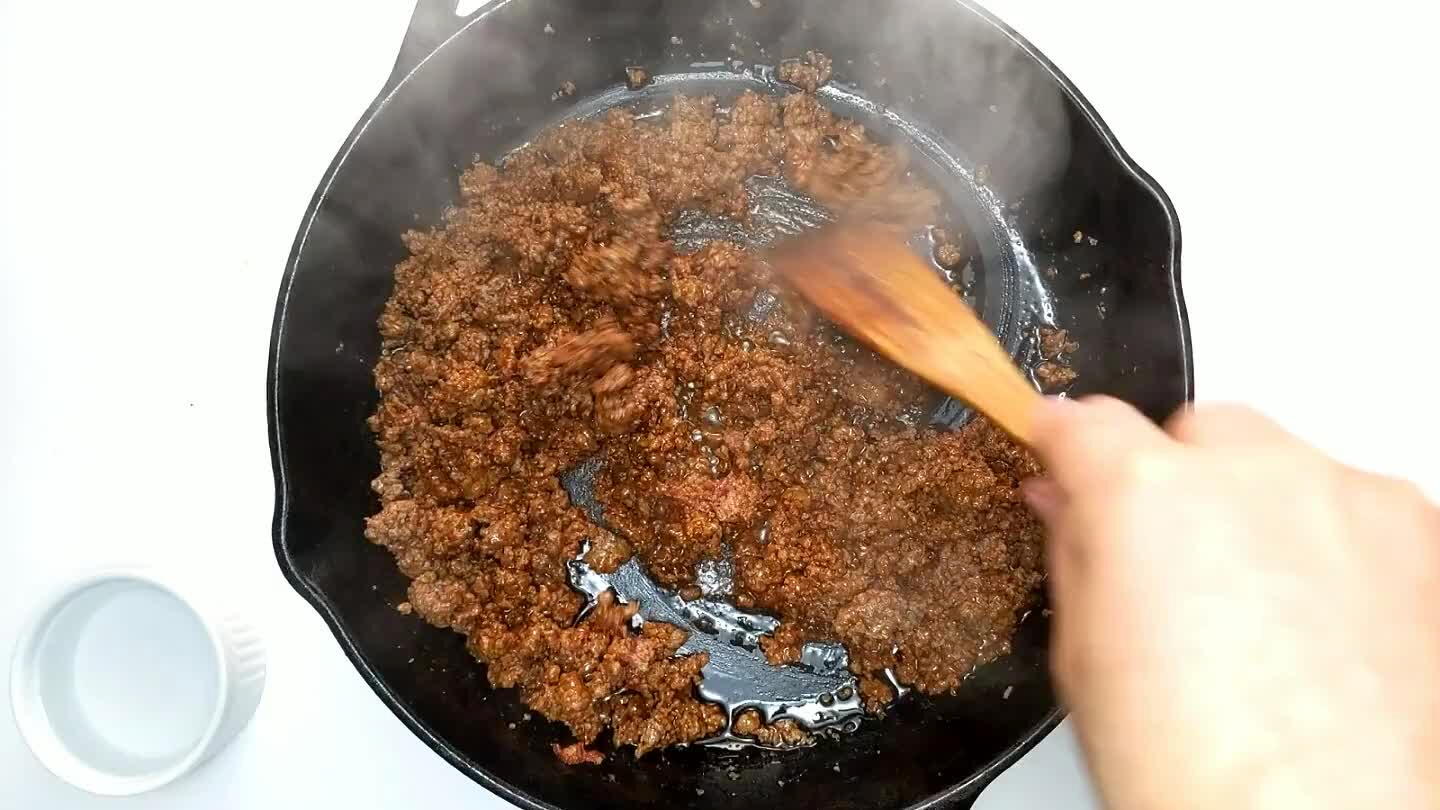 Add the water. Bring to a simmer.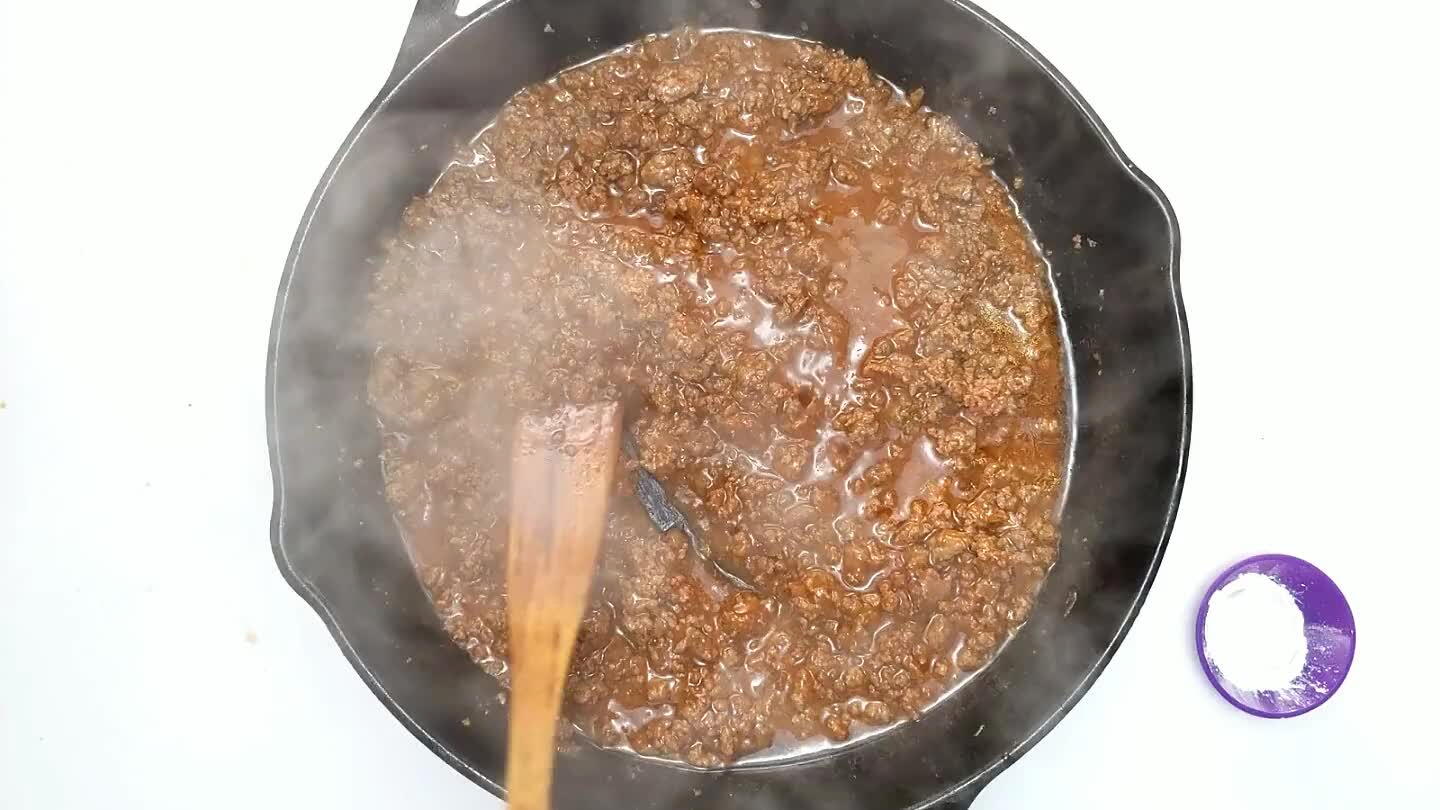 Sprinkle the corn starch over the top. Stir it in.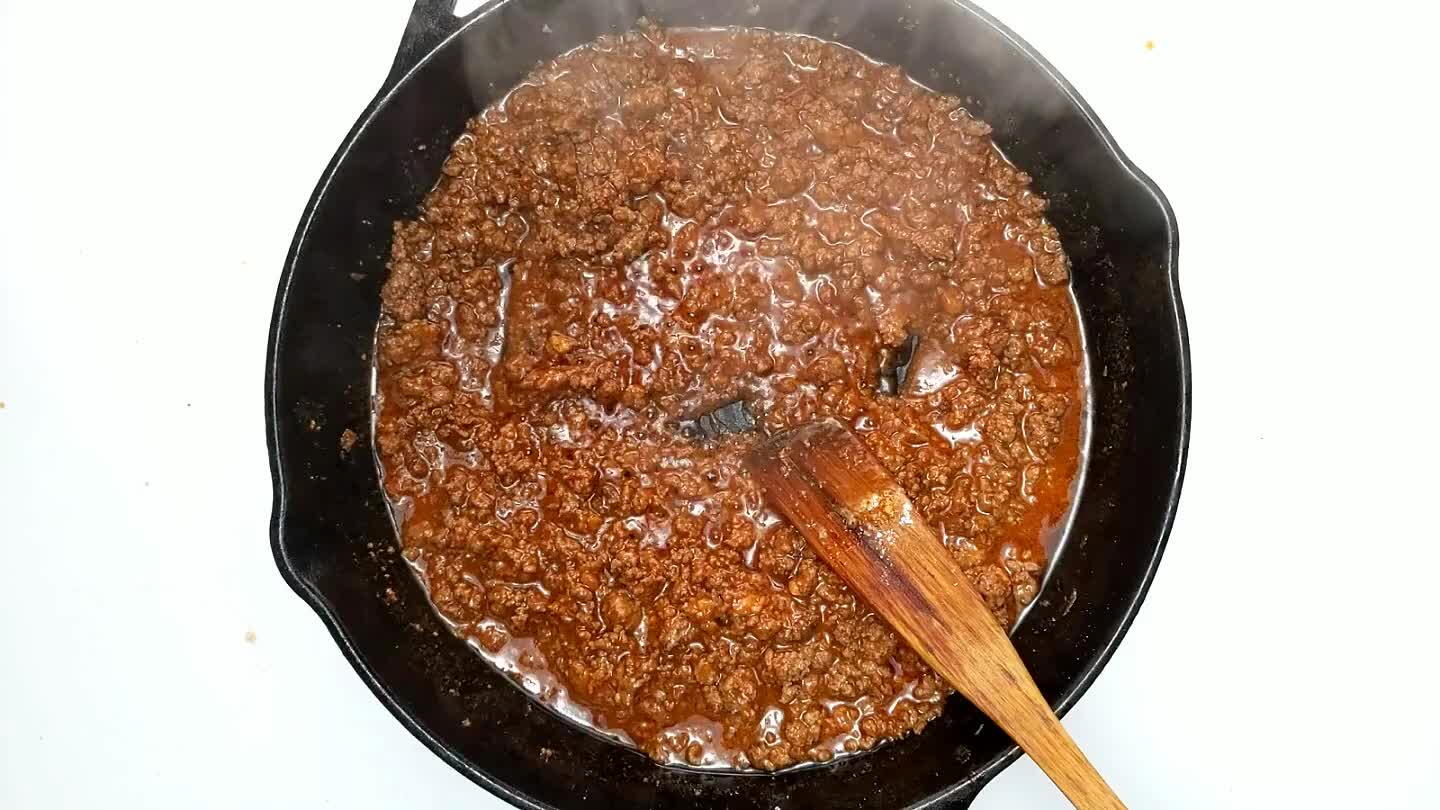 Add a little salt and pepper as needed. Remove from heat.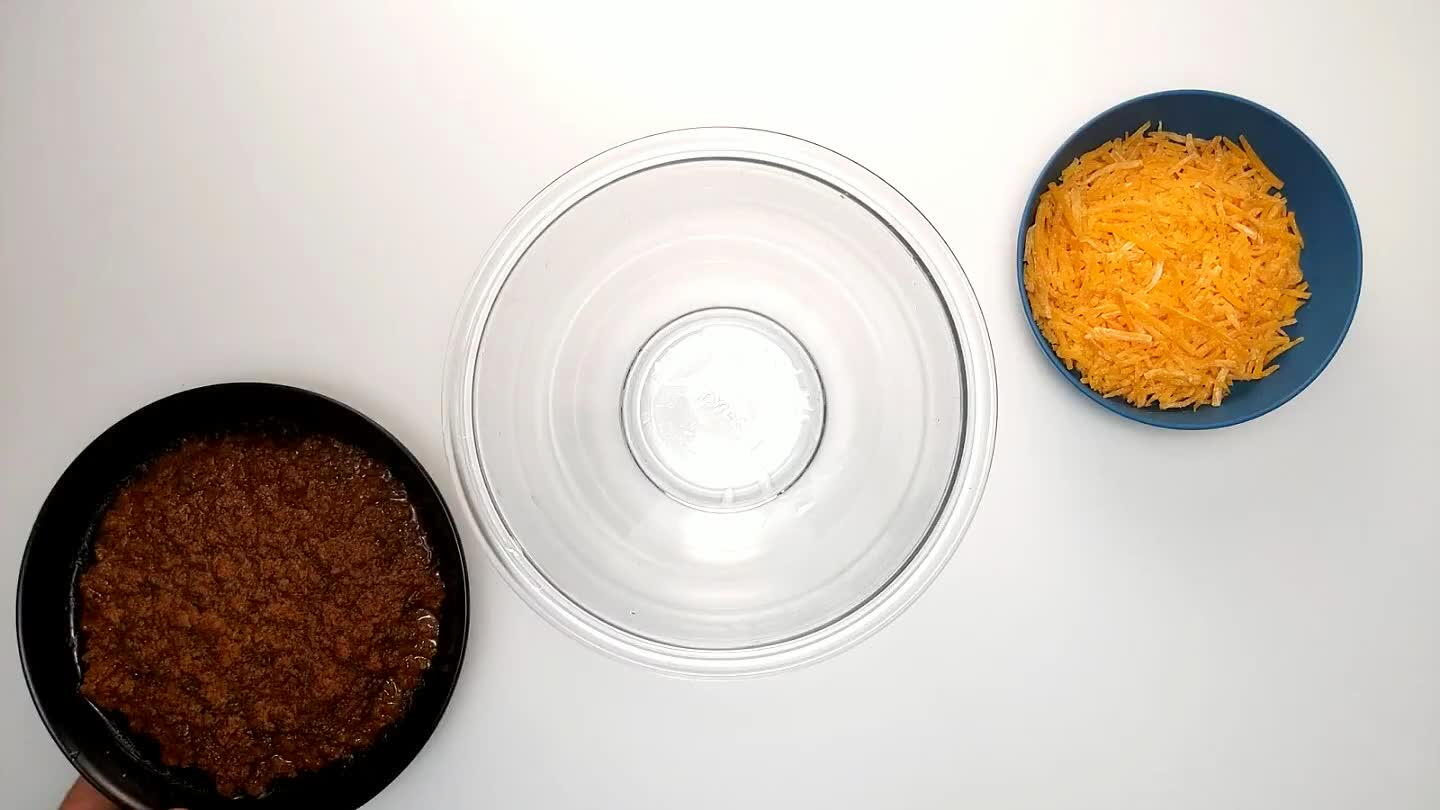 Once the mix has cooled slightly, toss with shredded cheese.
Preheat oven to 350F°
Preheat the oven to 350F°.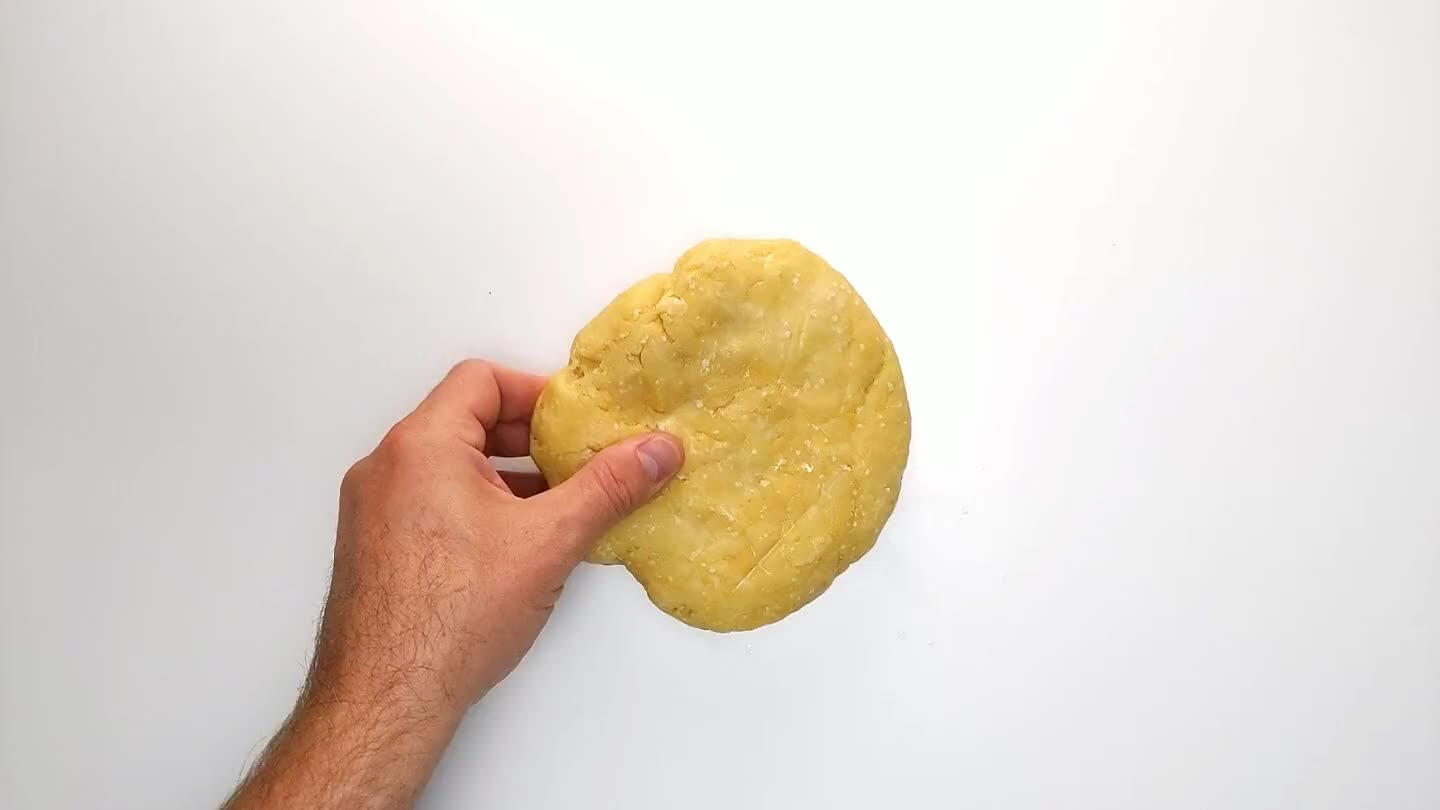 Roll the pastry dough out to around 1/4" thick.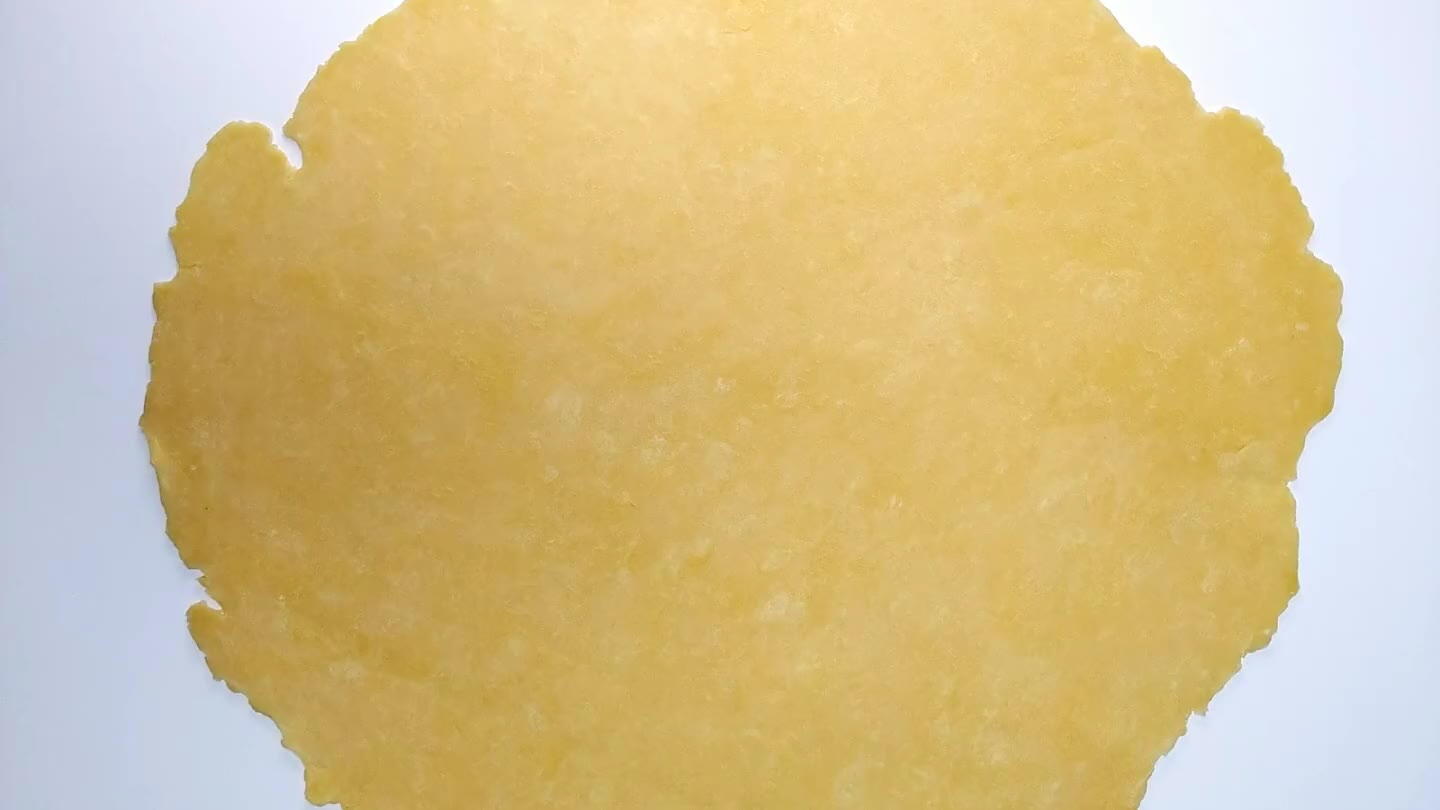 Using a plate or a bowl as a pattern, cut out some circles. The ideal size would be around 5"-7" in diameter. Collect the scrap dough and roll it out again. Get as many rounds as possible out of the dough. You should be able to get 5-7 rounds of dough out of a batch.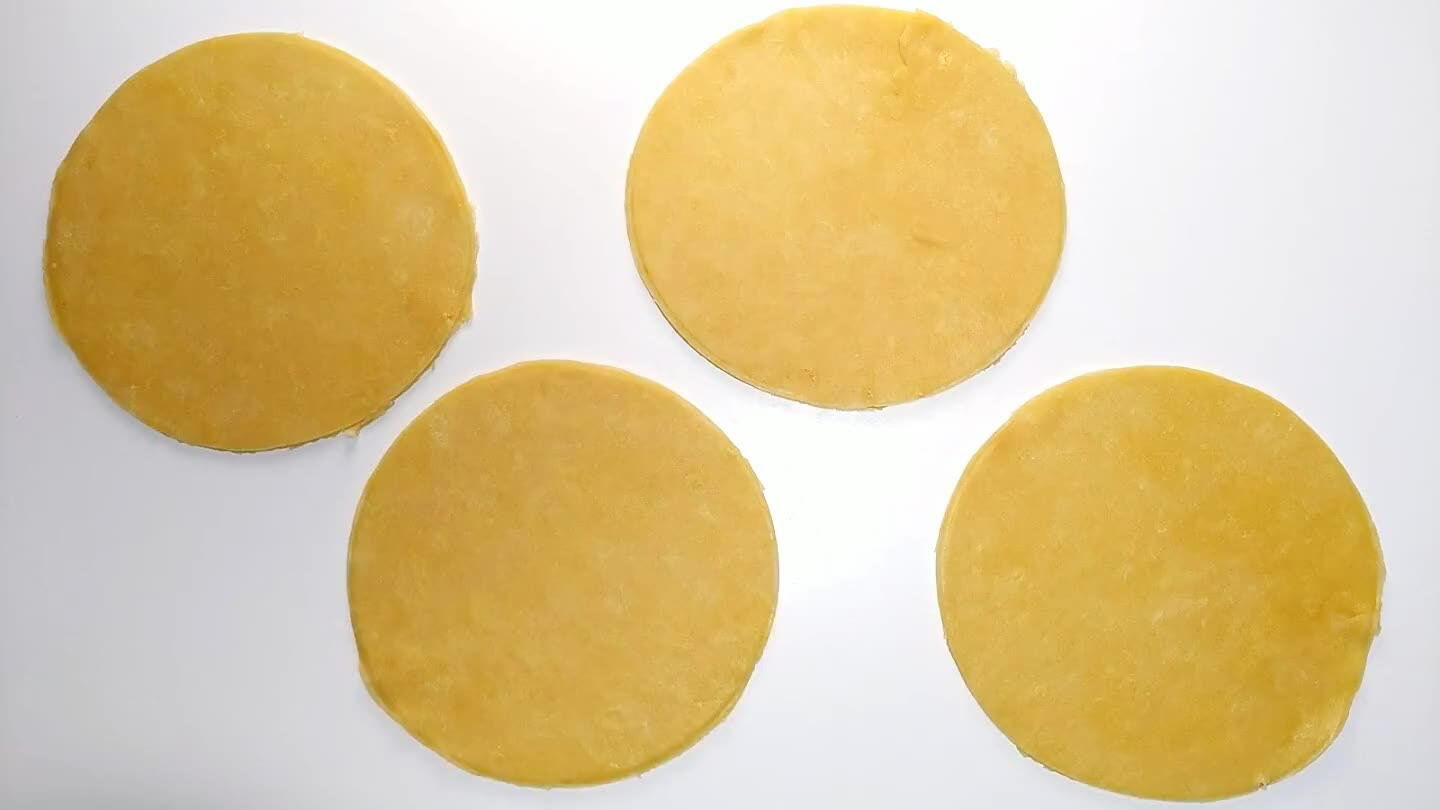 Place a large scoop of filling in the center of each round. Shape the filling a little to neatly fill half of the dough circle, leaving about 1/2" margin for sealing.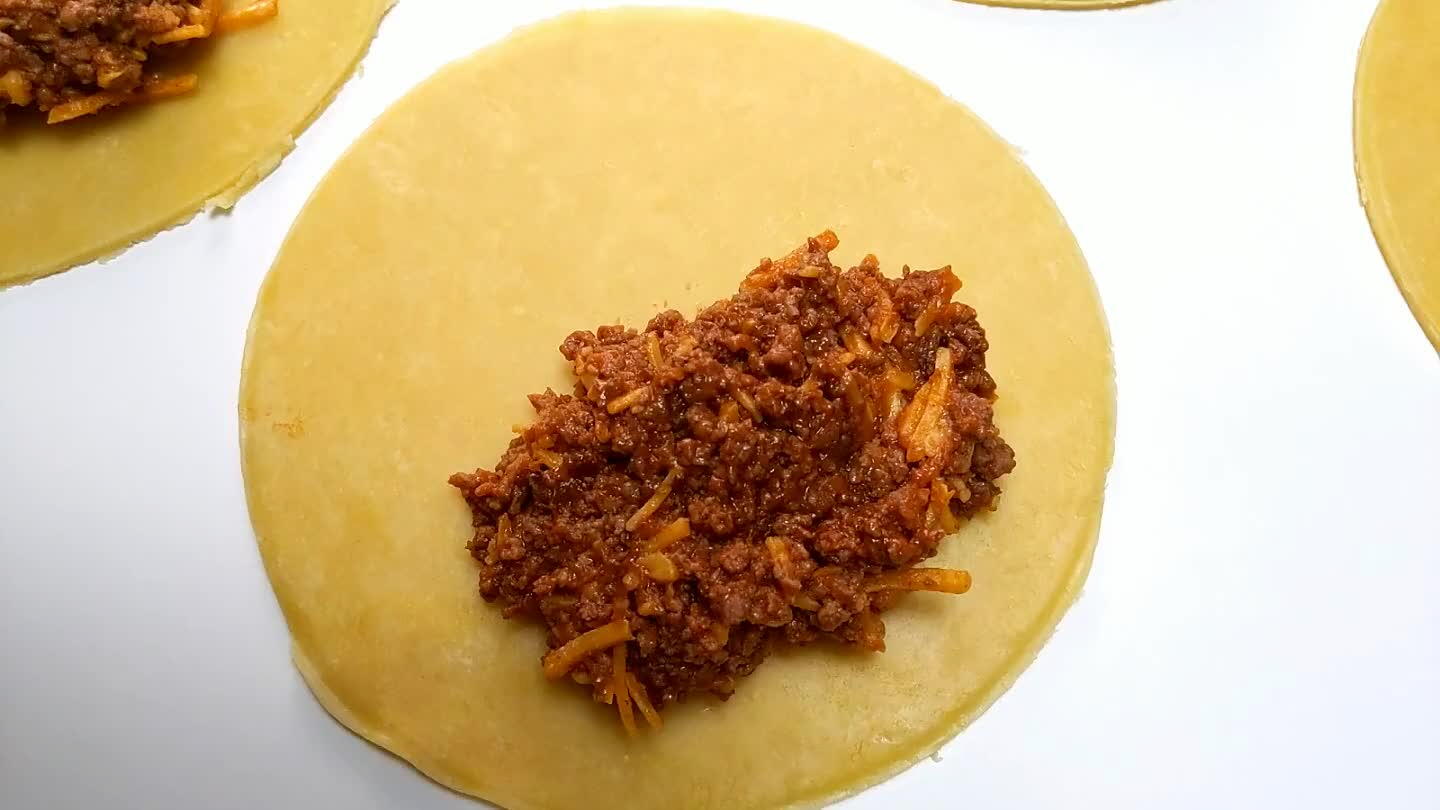 Whip up one egg and brush a small amount on one side of each round before sealing.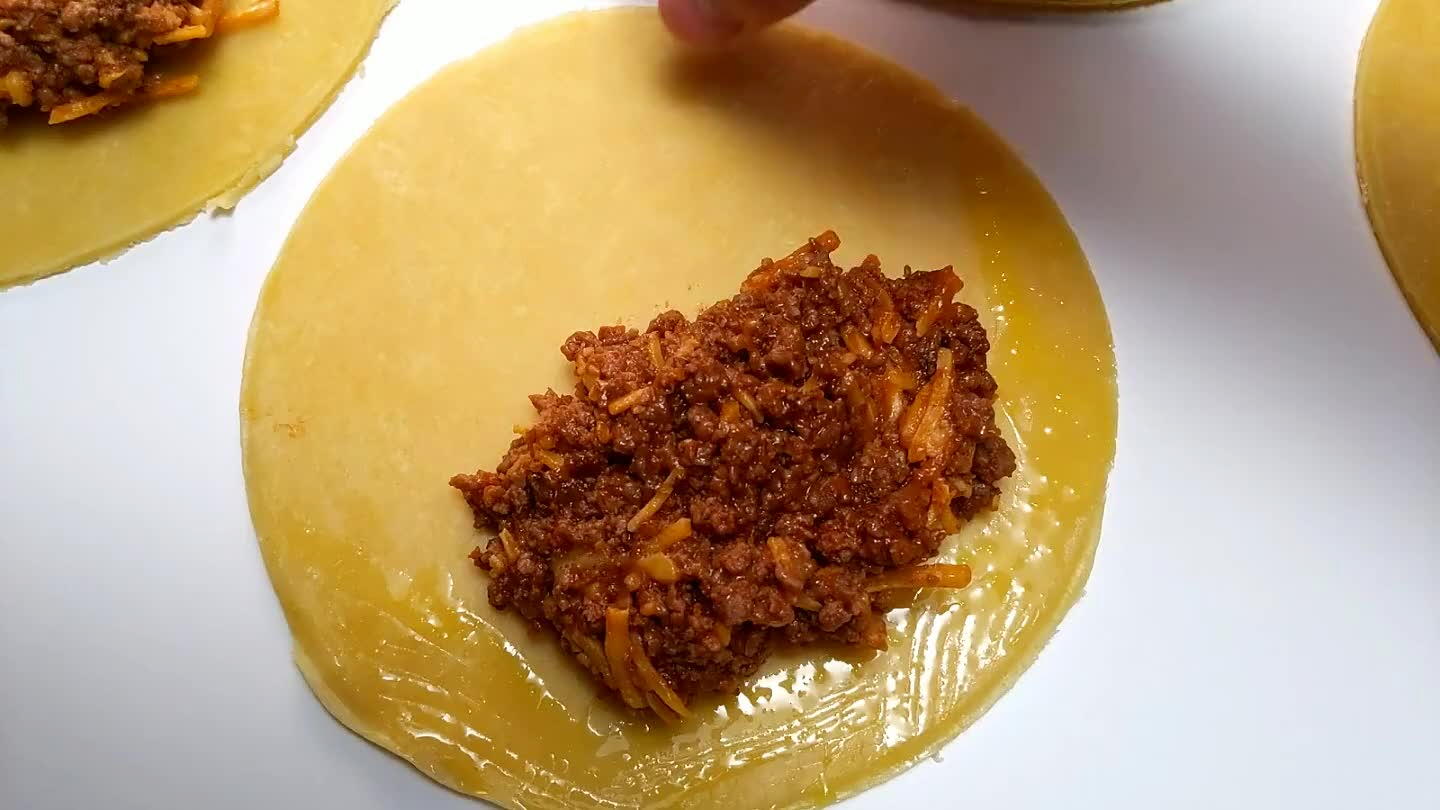 Fold the dough in half, matching the rounded sides together neatly and pressing to seal around the filling.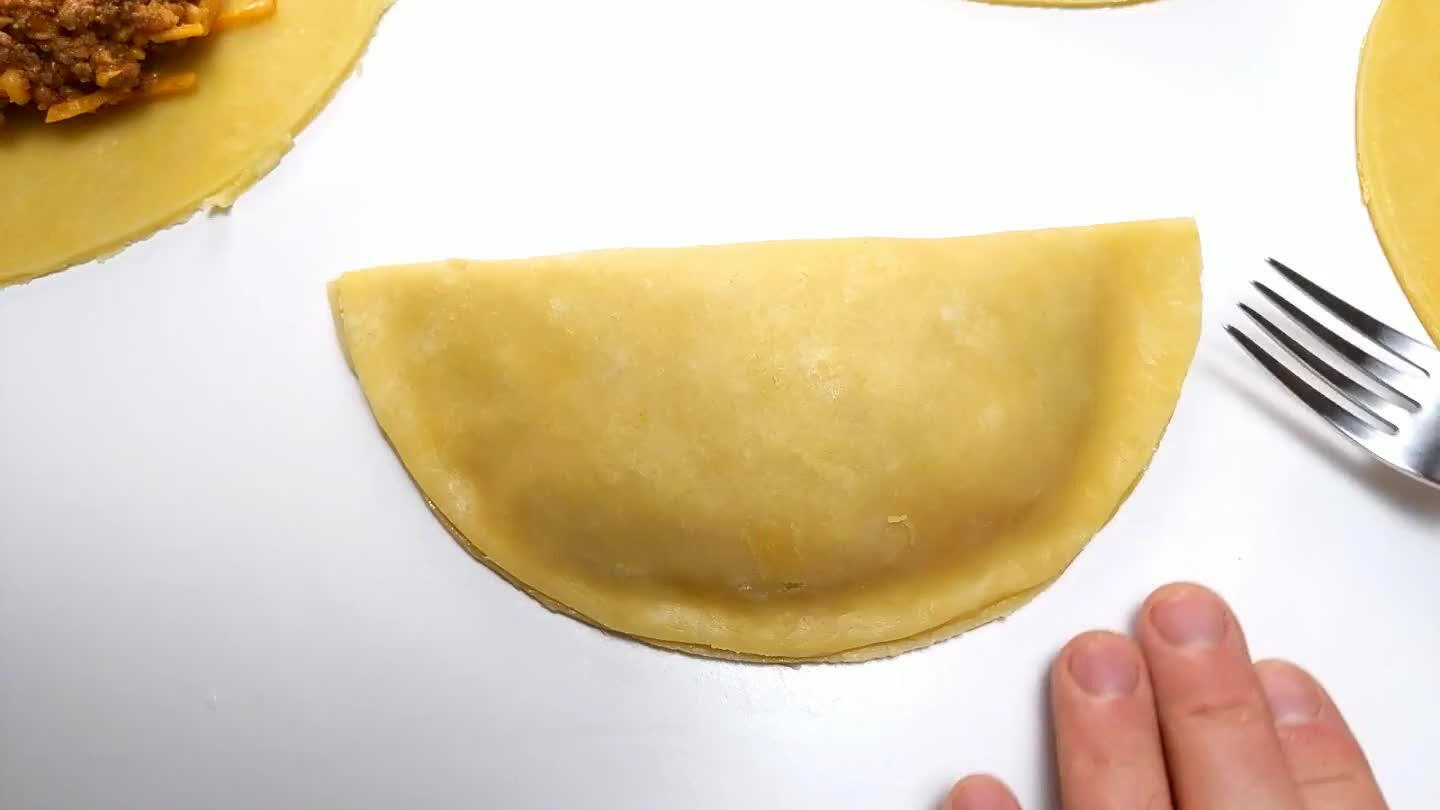 Use the tines of a fork to crimp firmly around the sealed edge of each pie.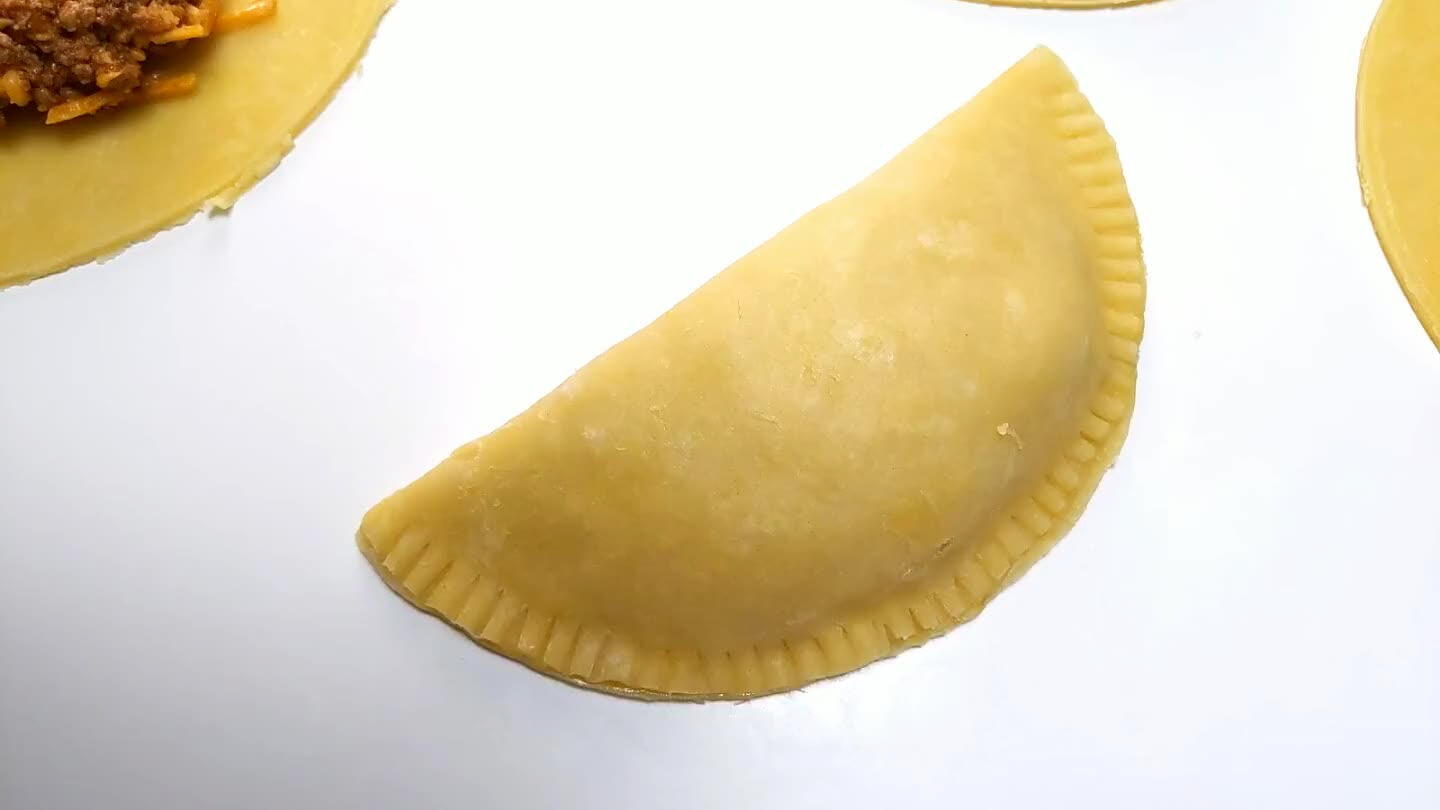 Slice a few slits in the top of each pocket to allow steam to escape as they cook.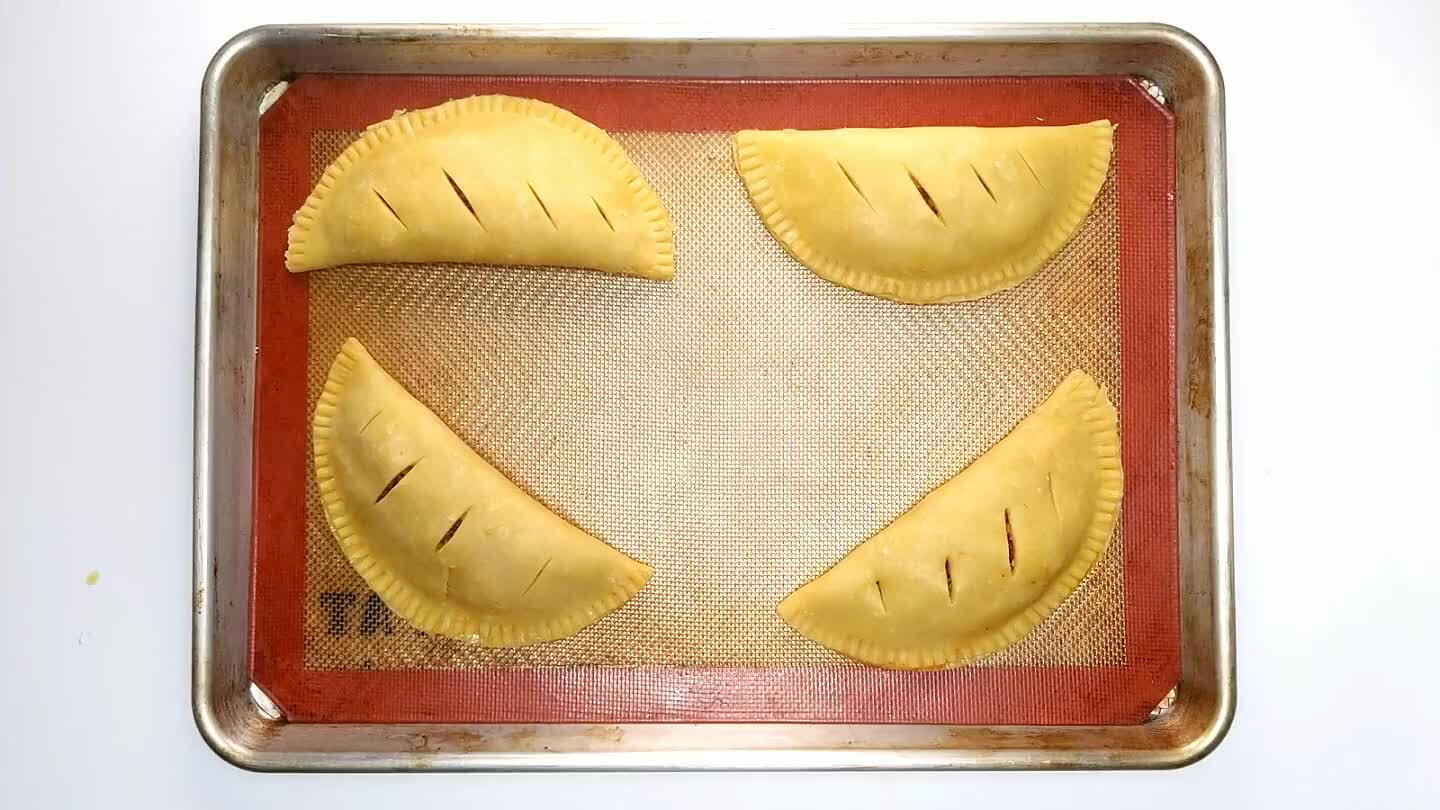 Arrange the pies on a baking sheet lined with parchment or a silicone mat. Bake for around 25 minutes. The dough should be a nice light, golden brown.