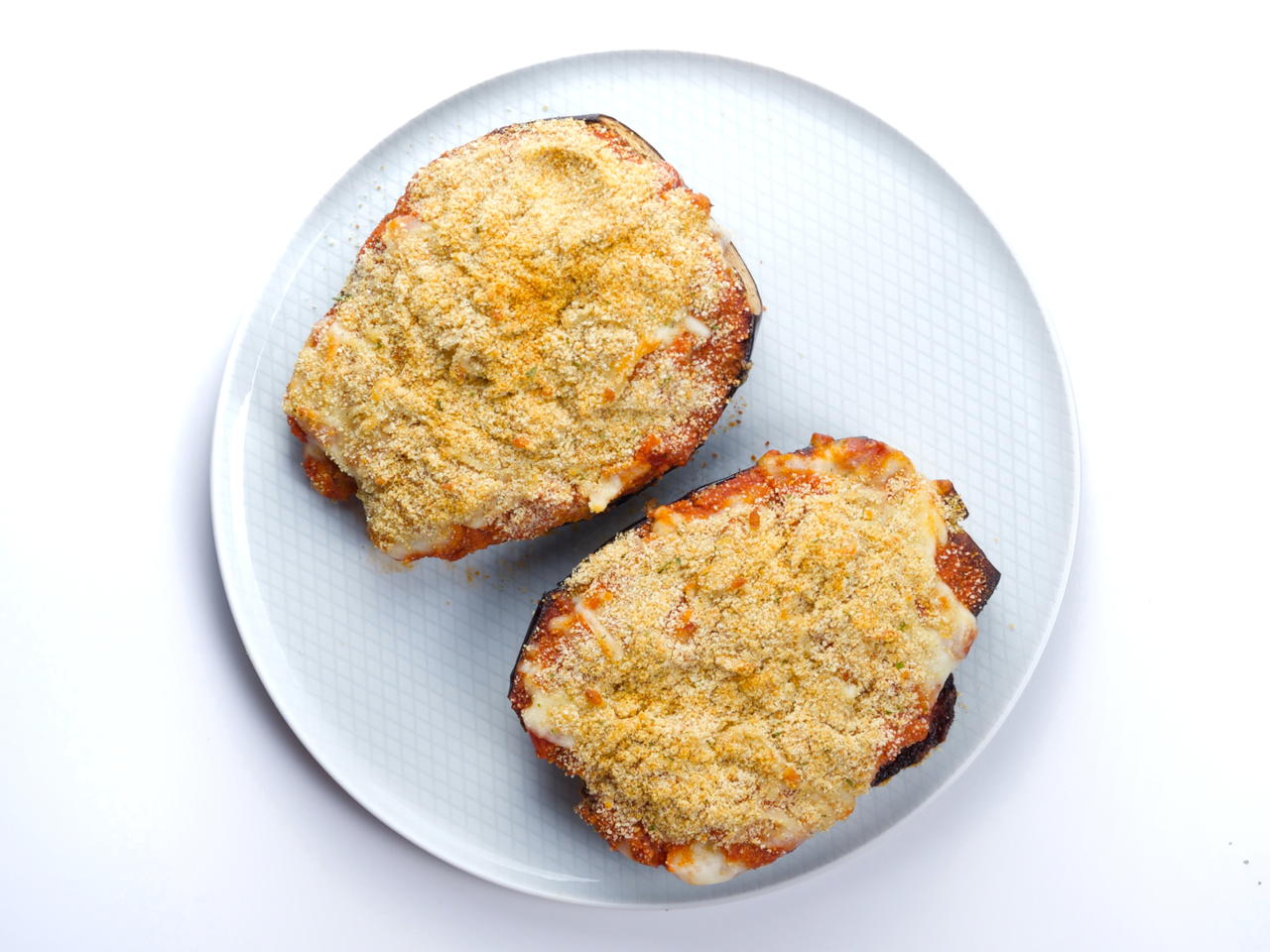 Recipe video made by Ryan
Published on 10/28/2019, viewed by 671
2 portions
55m
Roasted Eggplant with tomato sauce and melted cheese.
What you will need
1 Eggplant
8 oz. Marinara
1 cup Mozzarella
1/4 cup Breadcrumbs
Olive Oil
Salt, as needed
Pepper, as needed
(Nutritional facts 105 calories, 2.39 g fat, 11.46 g carbohydrates, 10.08 g protein, 7 mg cholesterol, 415 mg sodium)
How to cook
Preheat oven to 425°F
Preheat your oven to 425°F.
Gather the ingredients.
Remove the stem tip and slice the eggplant in half lengthwise.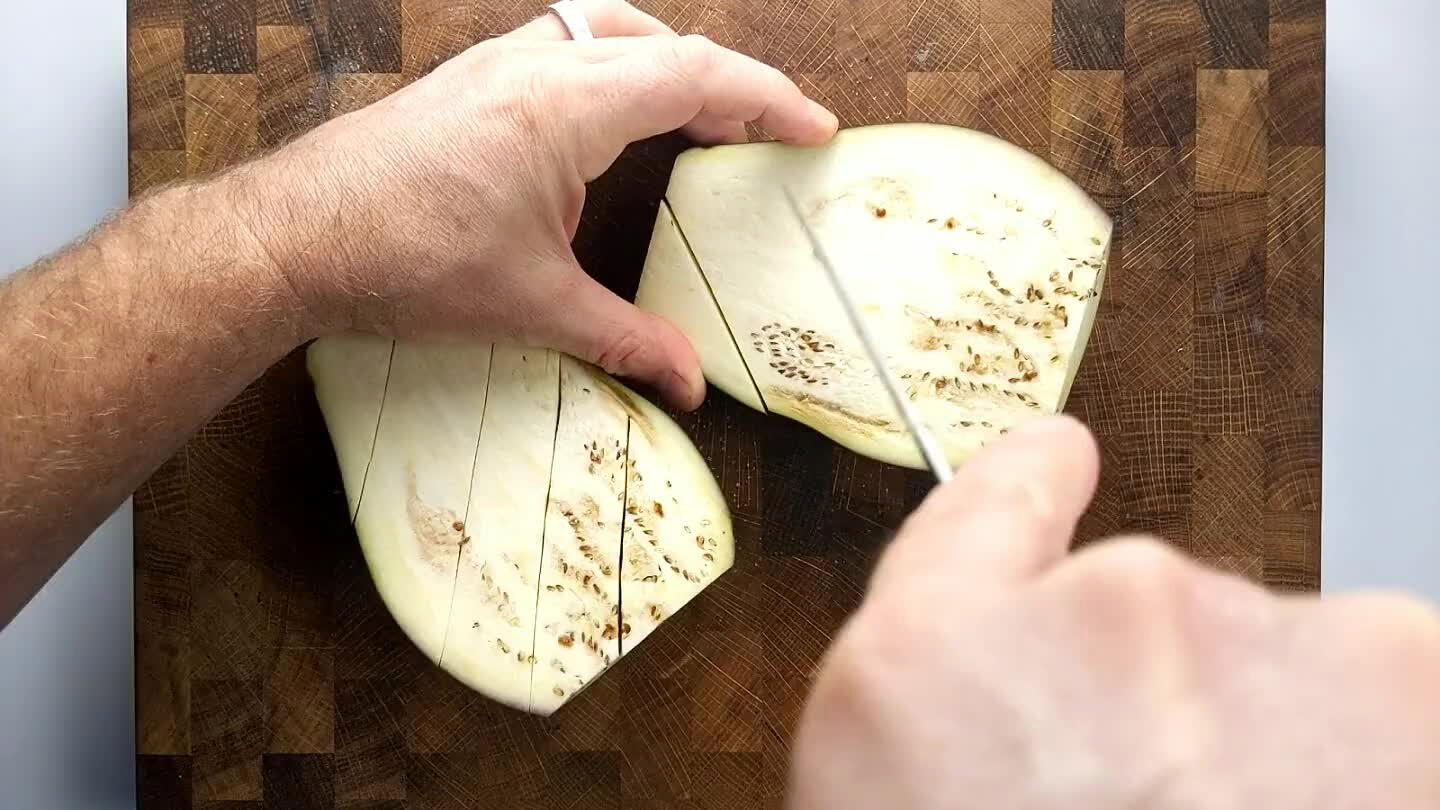 Score a crosshatch pattern into the flesh of the eggplant. Slice about 1/2" deep. Don't break the skin.
Coat the hatched faces of the eggplant with olive oil.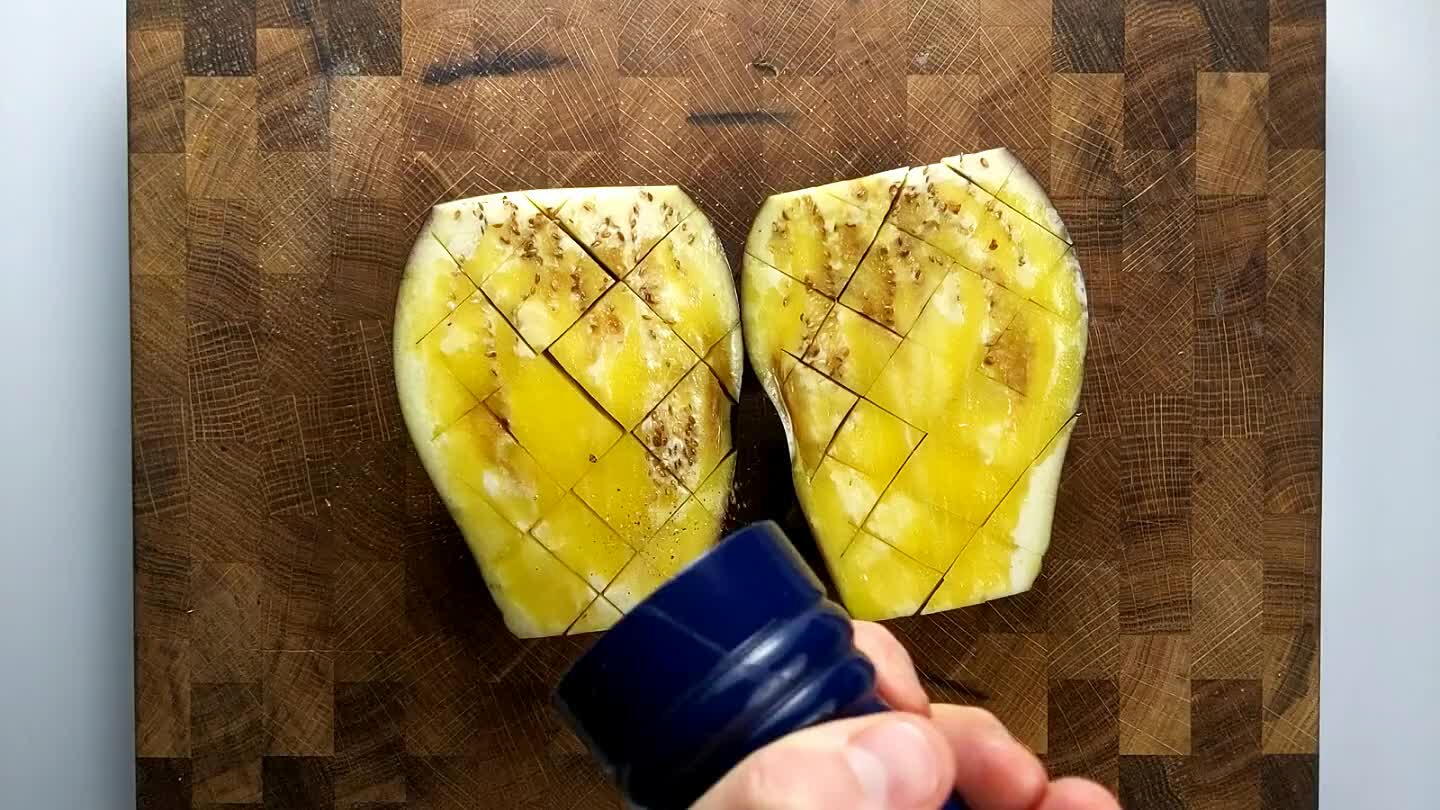 Season lightly with salt and pepper.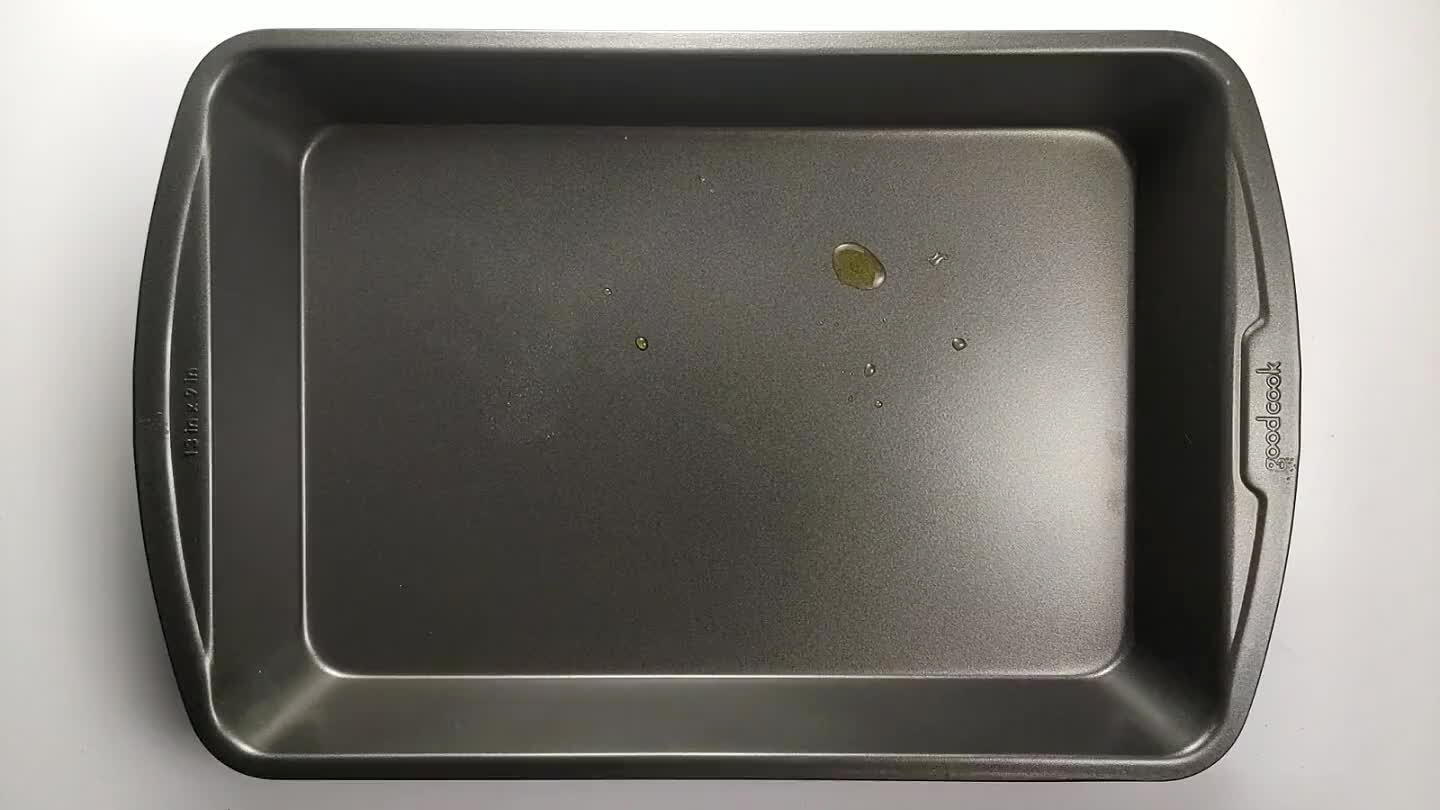 Place the halves, face-down in a baking dish. Bake for 20-25 minutes, or until the eggplant is tender and the faces are beginning to brown.
Spoon the marinara over the top and into the cracks.
Sprinkle the grated mozzarella over the eggplant halves.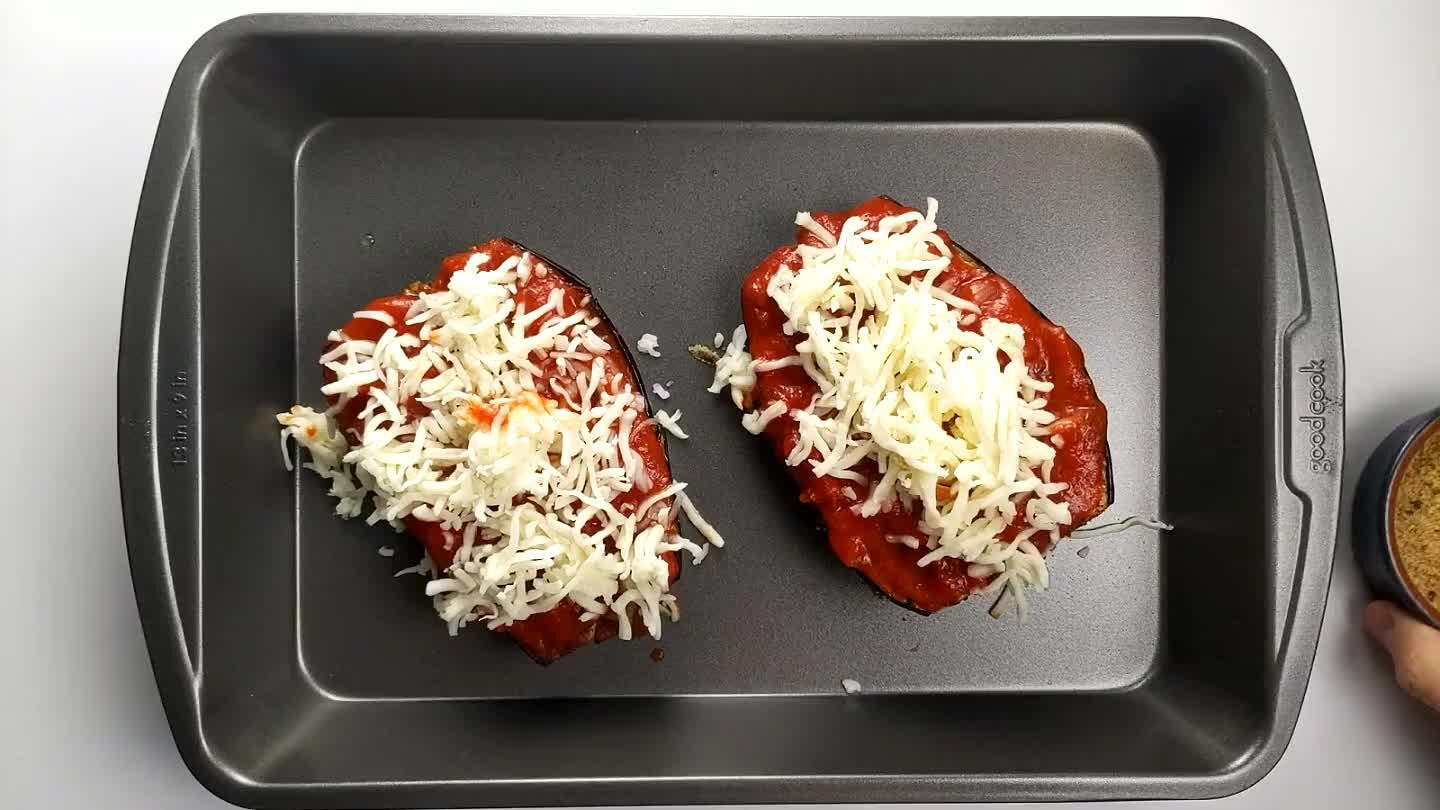 Dust the breadcrumbs over the top.
Return to the oven to bake for another 10 minutes, or until the cheese is melted and the breadcrumbs are toasted.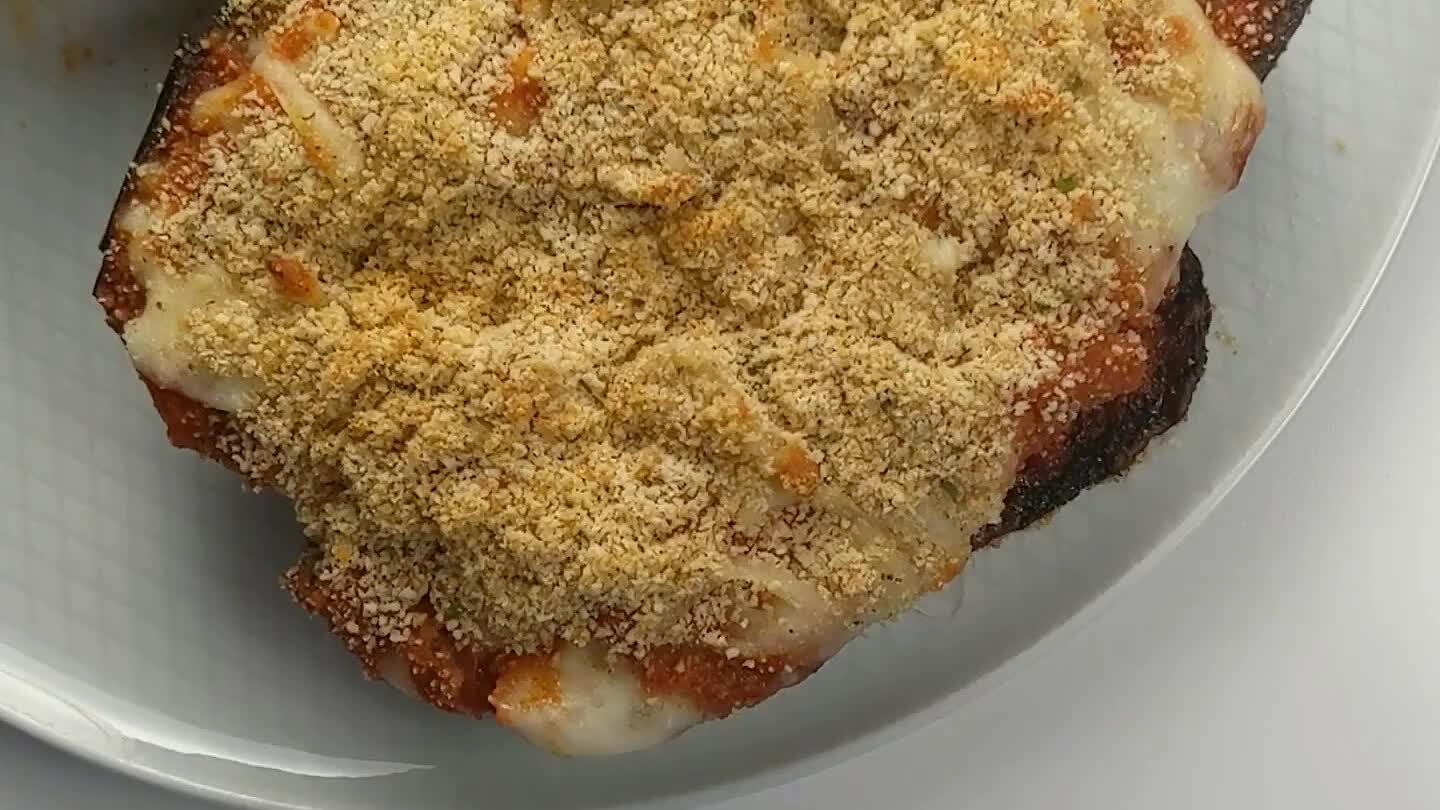 Comments