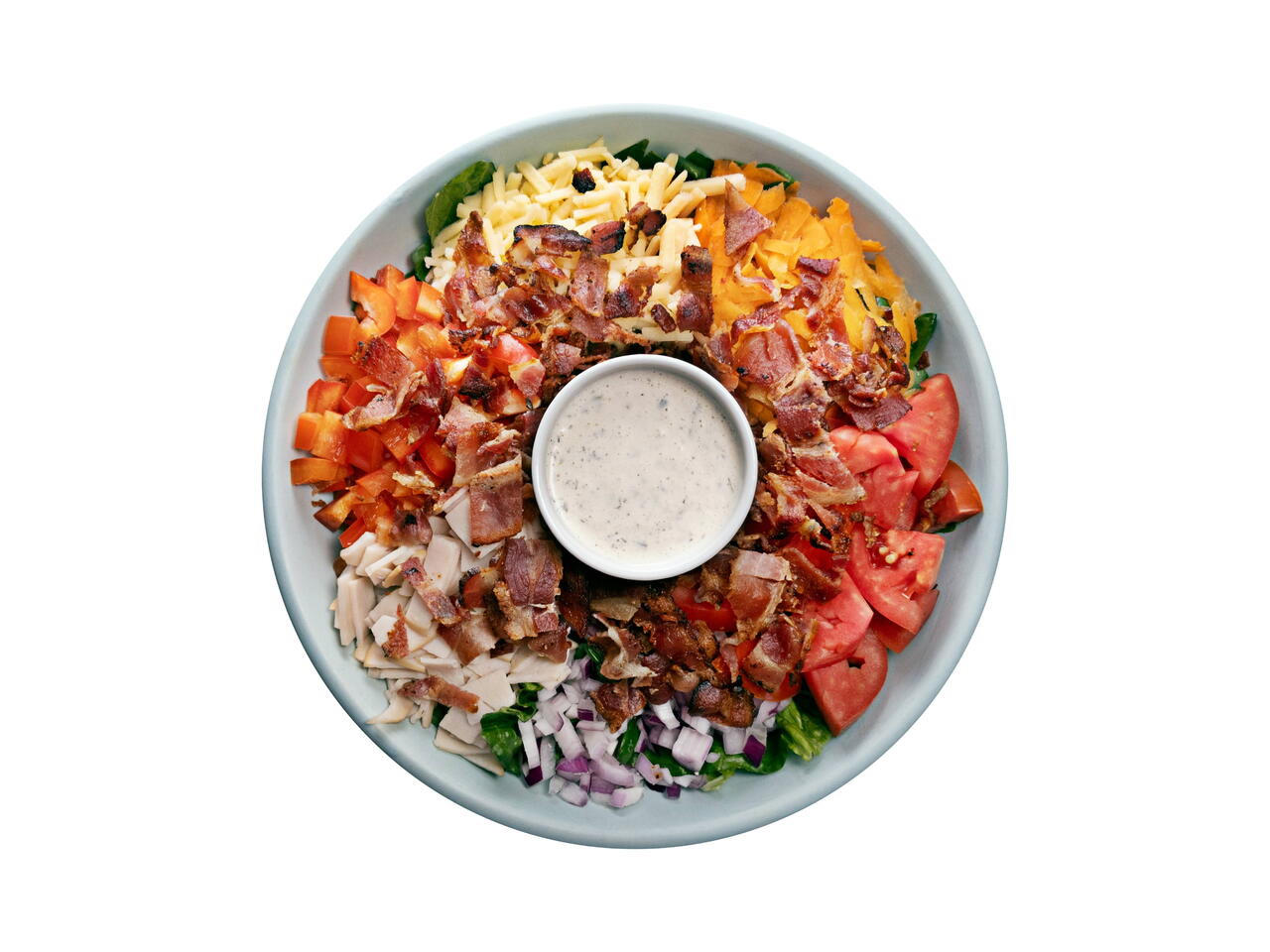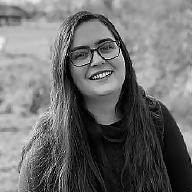 Recipe video made by Michelle
Published on 08/20/2020, viewed by 1284 , 0 Comments
5 portions
30m
This indulgent salad packs in a bunch of delicious ingredients! Make it even better with homemade ranch dressing.
What you will need
1 head of Romaine
6 oz Bacon
6 oz Sliced Roasted Chicken
1 Carrot
1 Red Bell Pepper
1/4 Red Onion
4 oz grated White Cheddar Cheese
1 Roma Tomato
HOMEMADE RANCH DRESSING
1/2 cup Sour Cream
1/2 cup Mayonnaise
1 tsp Dried Dill Weed
1/2 cup Buttermilk
1/4 cup Fresh Parsley
2 Garlic Cloves
1/4 tsp Salt
1/4 tsp Onion Powder
1/8 tsp ground Black Pepper
1/4 Lemon (juice), to taste
(Nutritional facts 137 calories, 9.78 g fat, 7.84 g carbohydrates, 5.57 g protein, 15 mg cholesterol, 450 mg sodium)
How to cook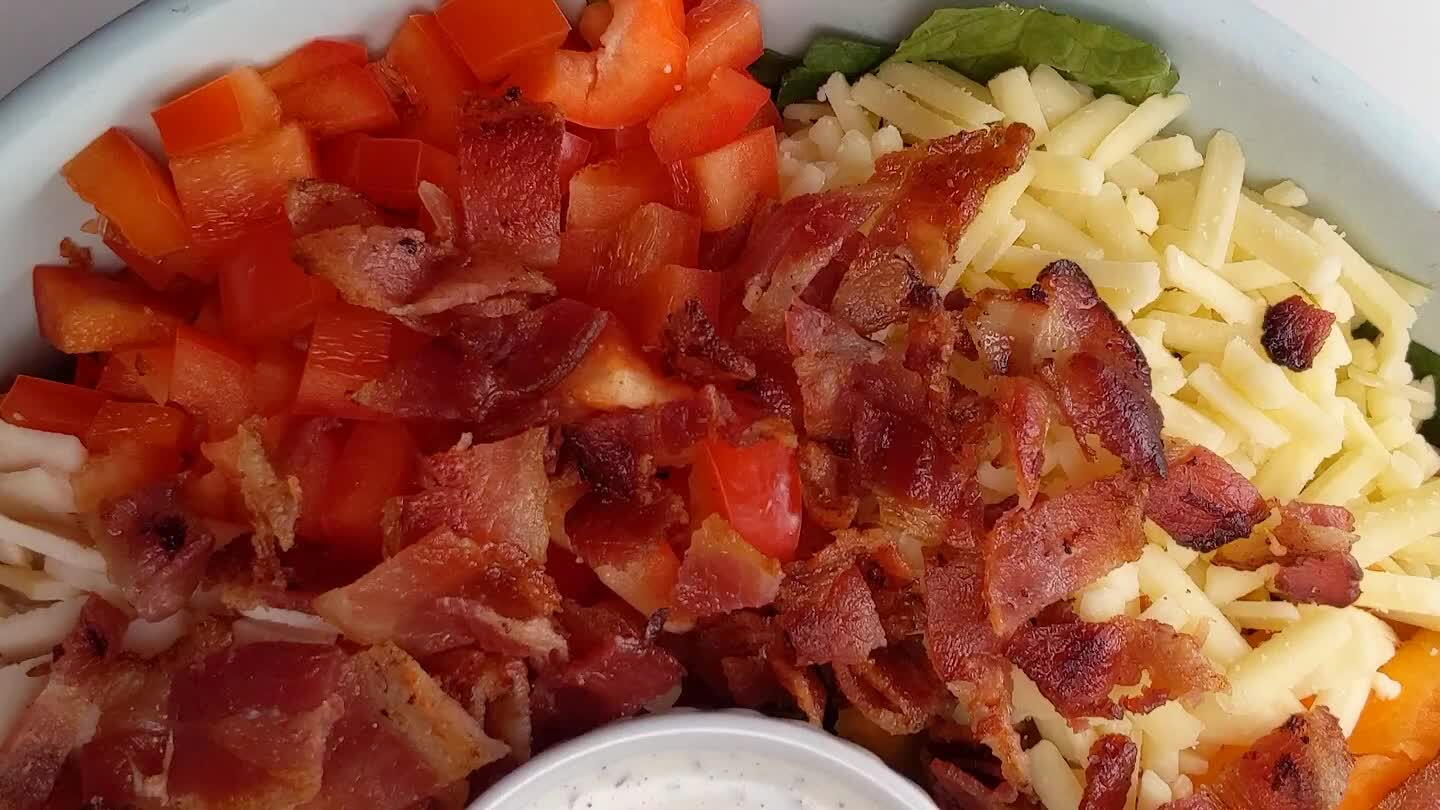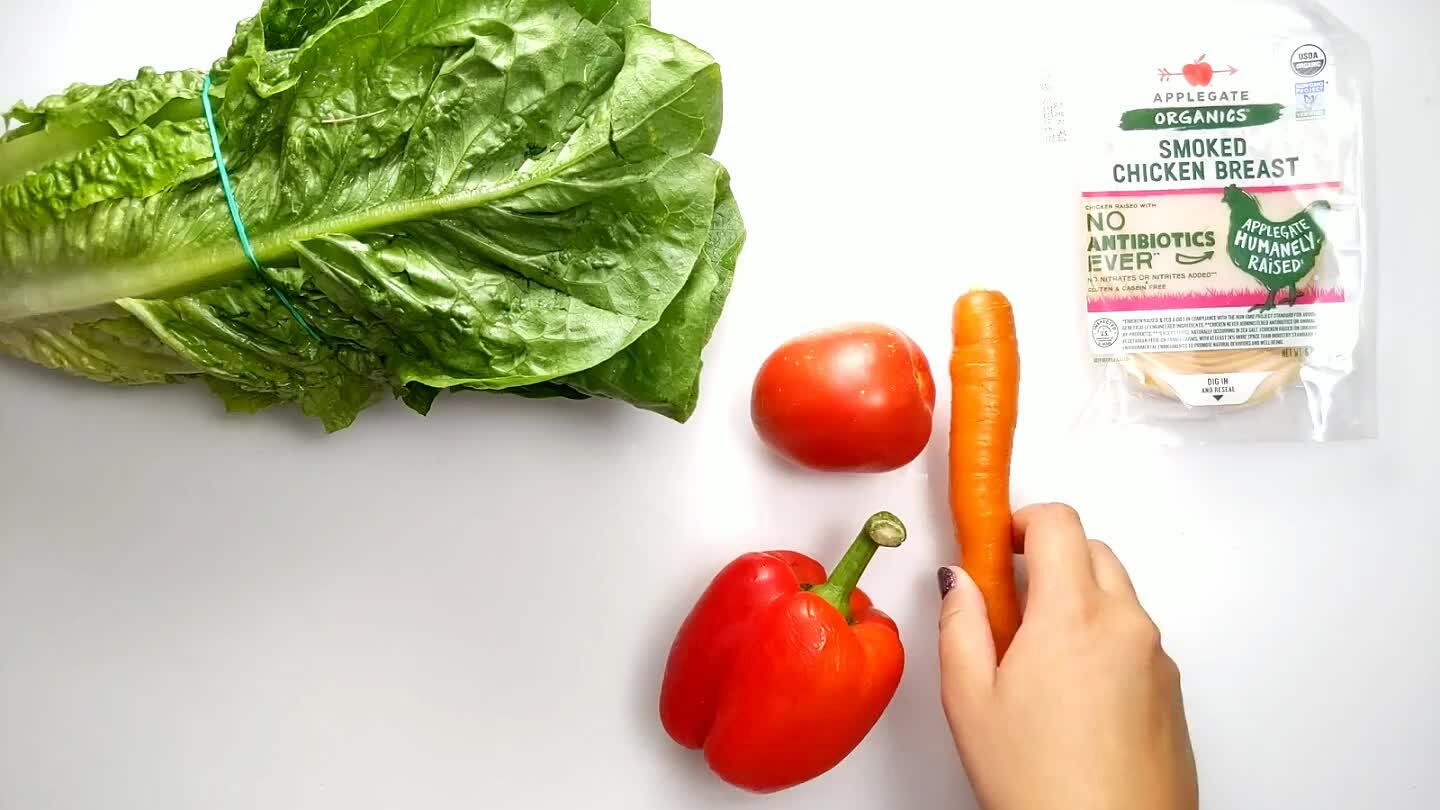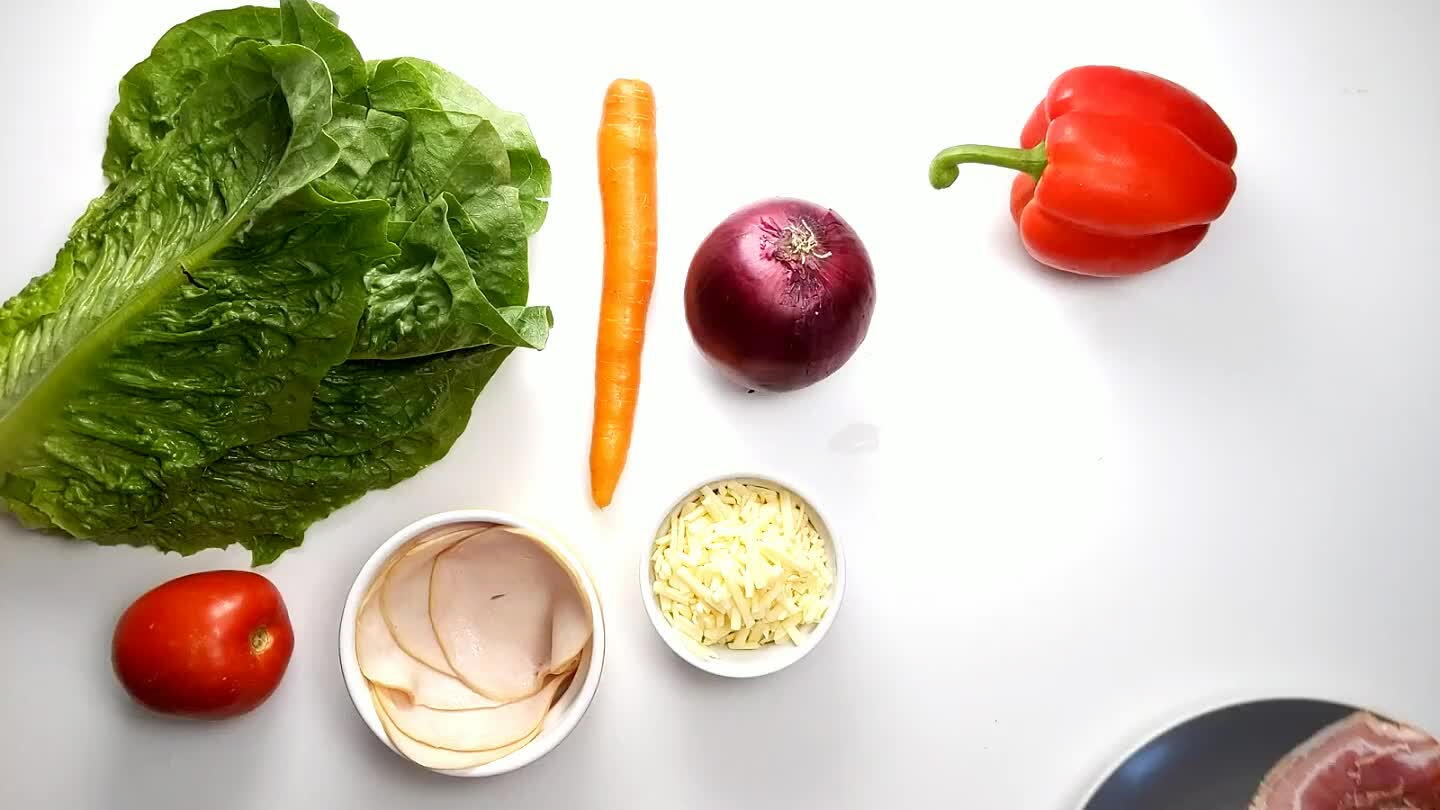 Gather and portion the ingredients. Start by making the Ranch dressing.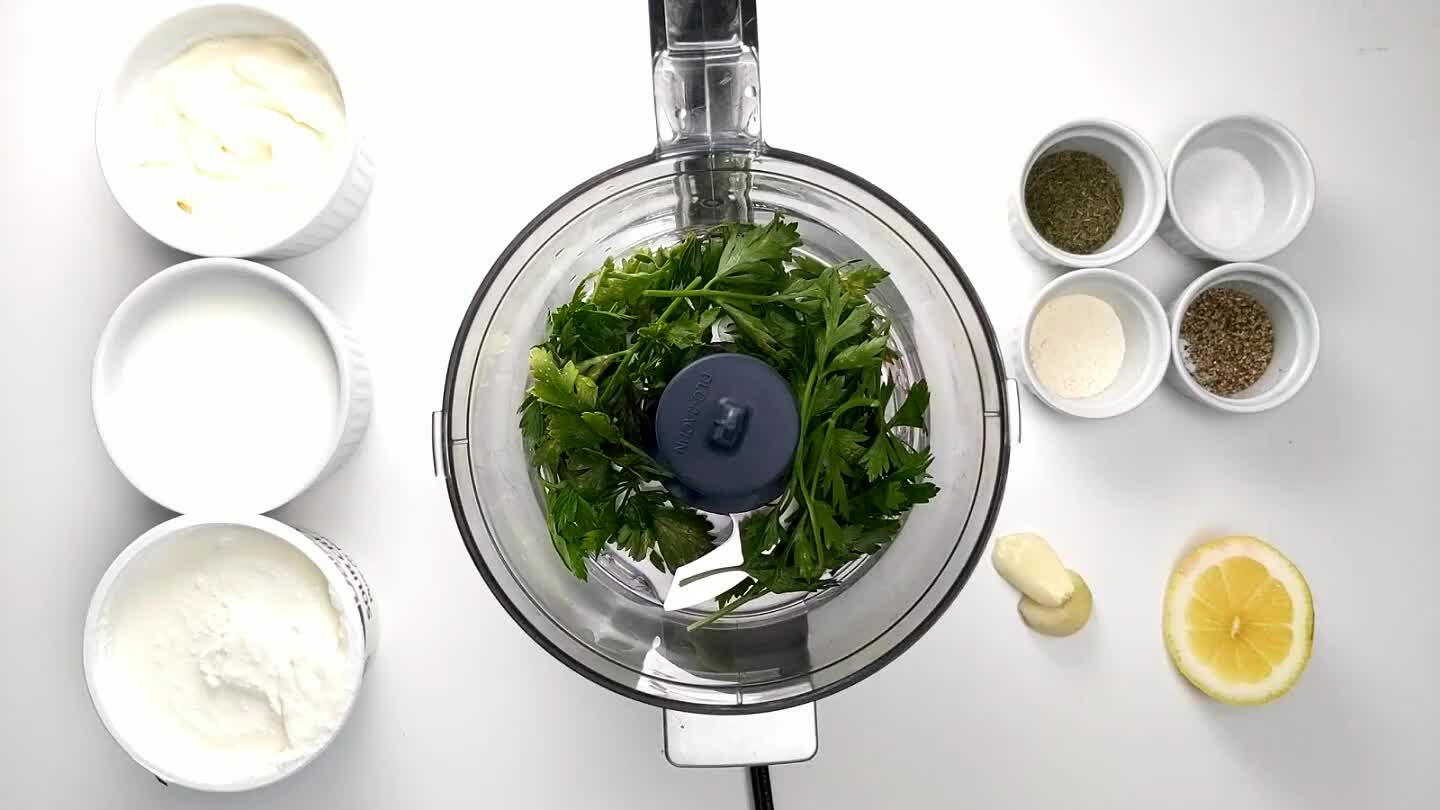 Add the parsley and garlic cloves to the base of a food processor.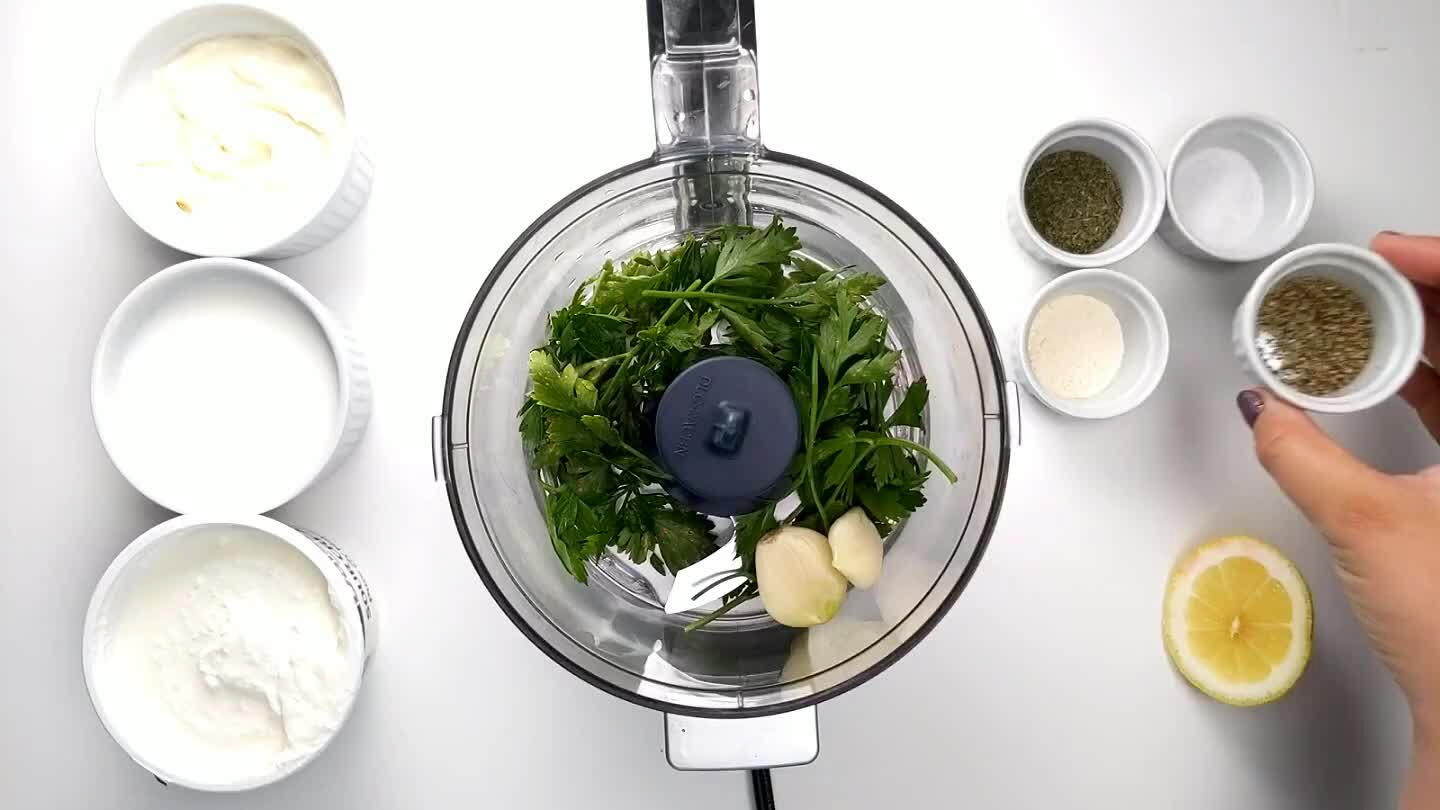 Add the salt and pepper to the food processor.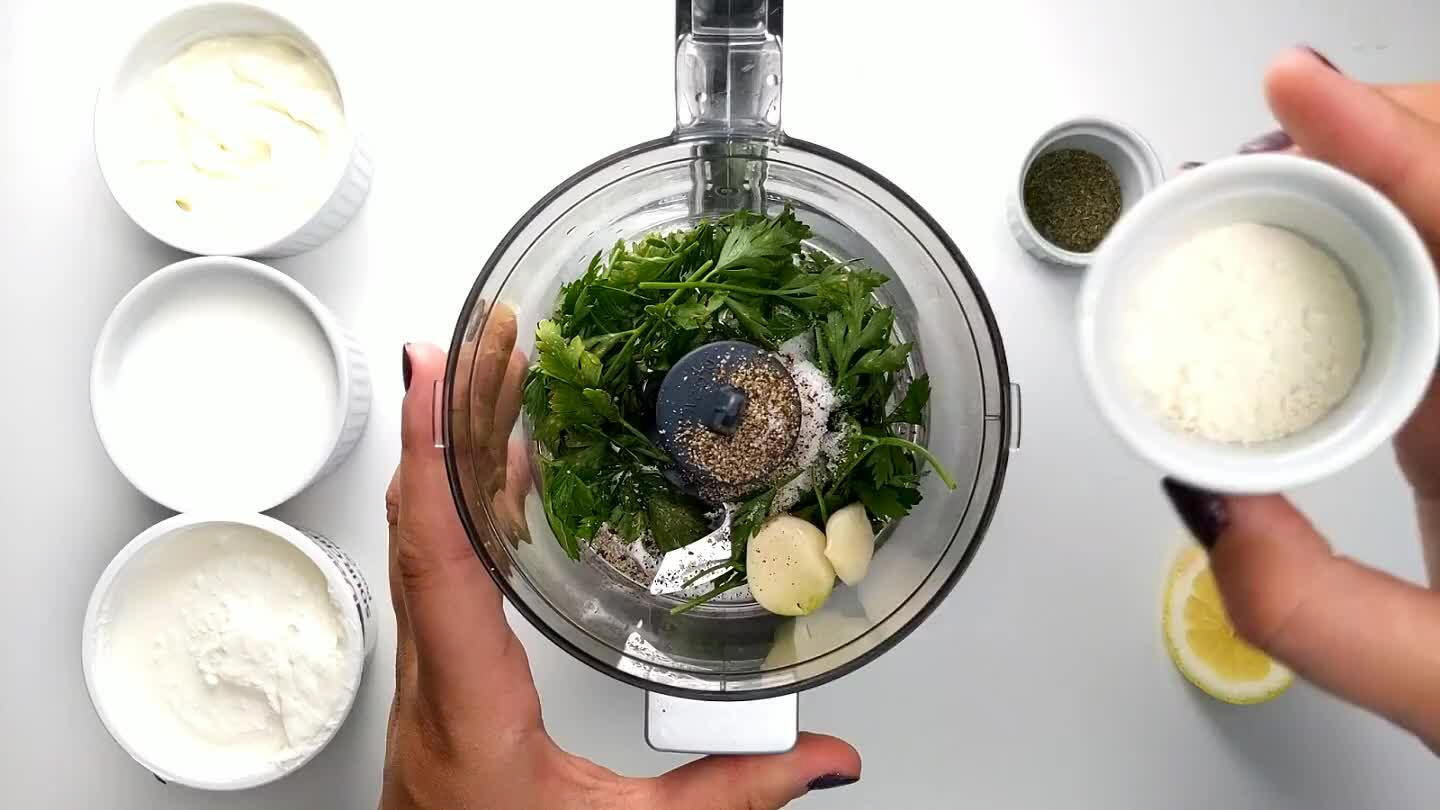 Add the onion powder and dill.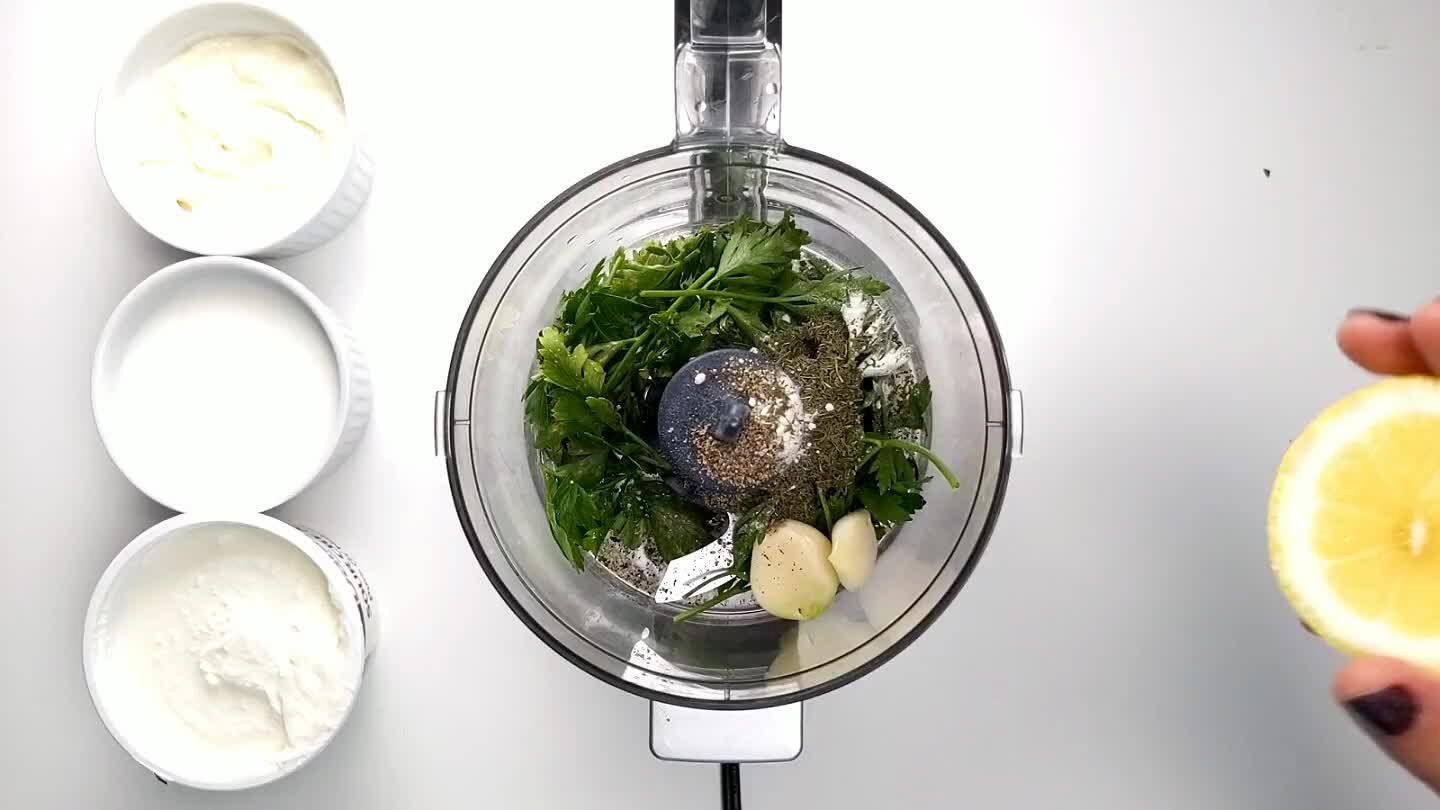 Squeeze about 1-2 tablespoons of fresh lemon juice.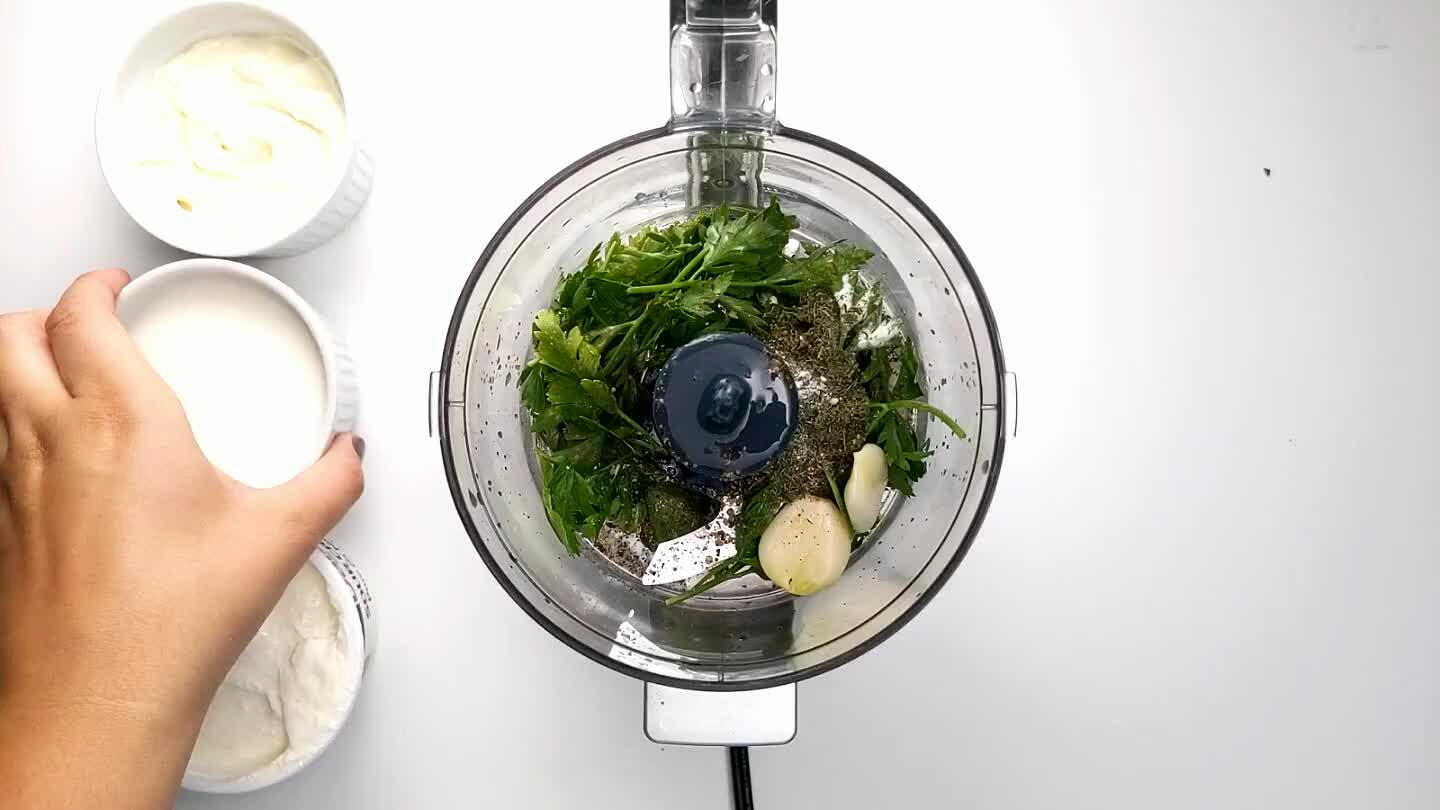 Pour in the buttermilk.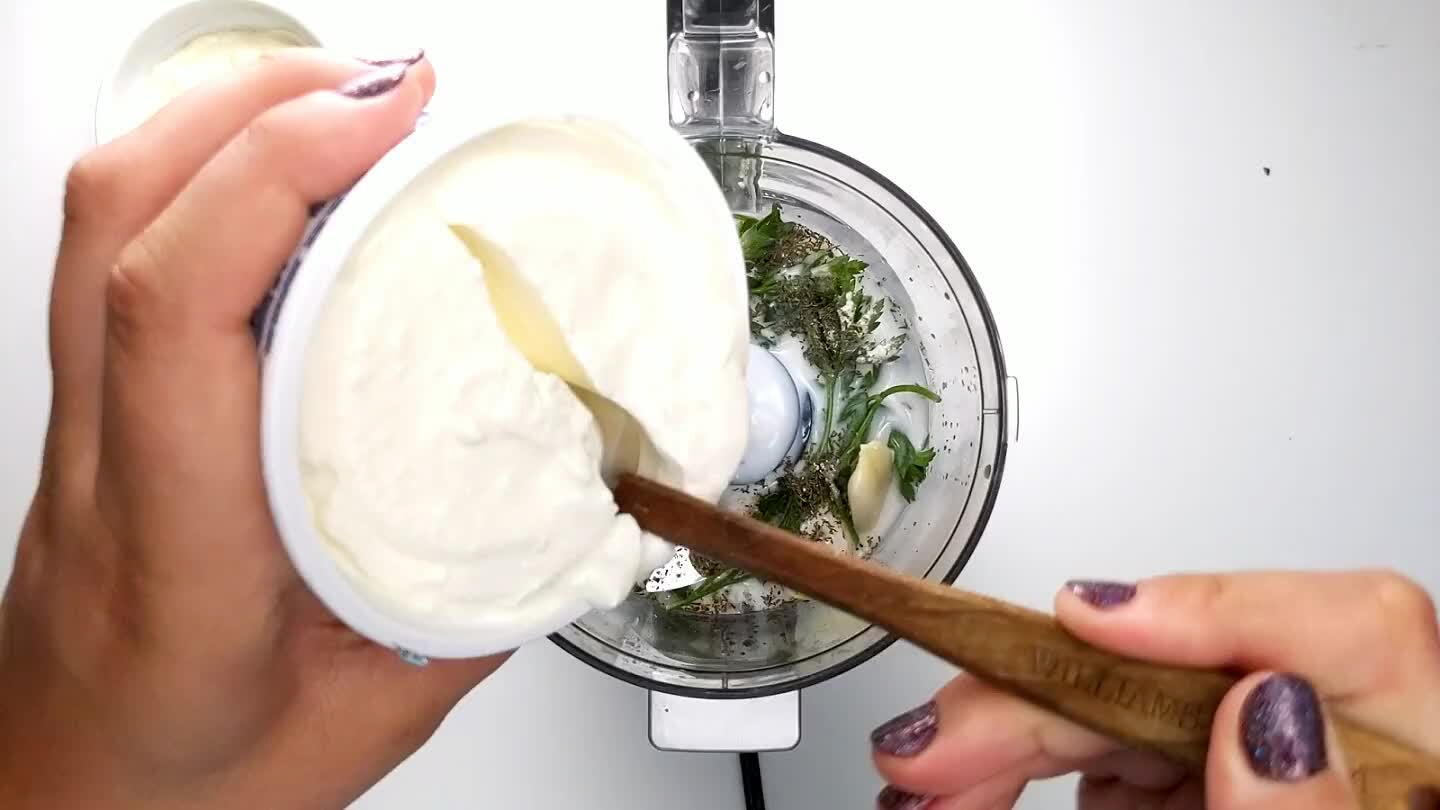 Add the sour cream.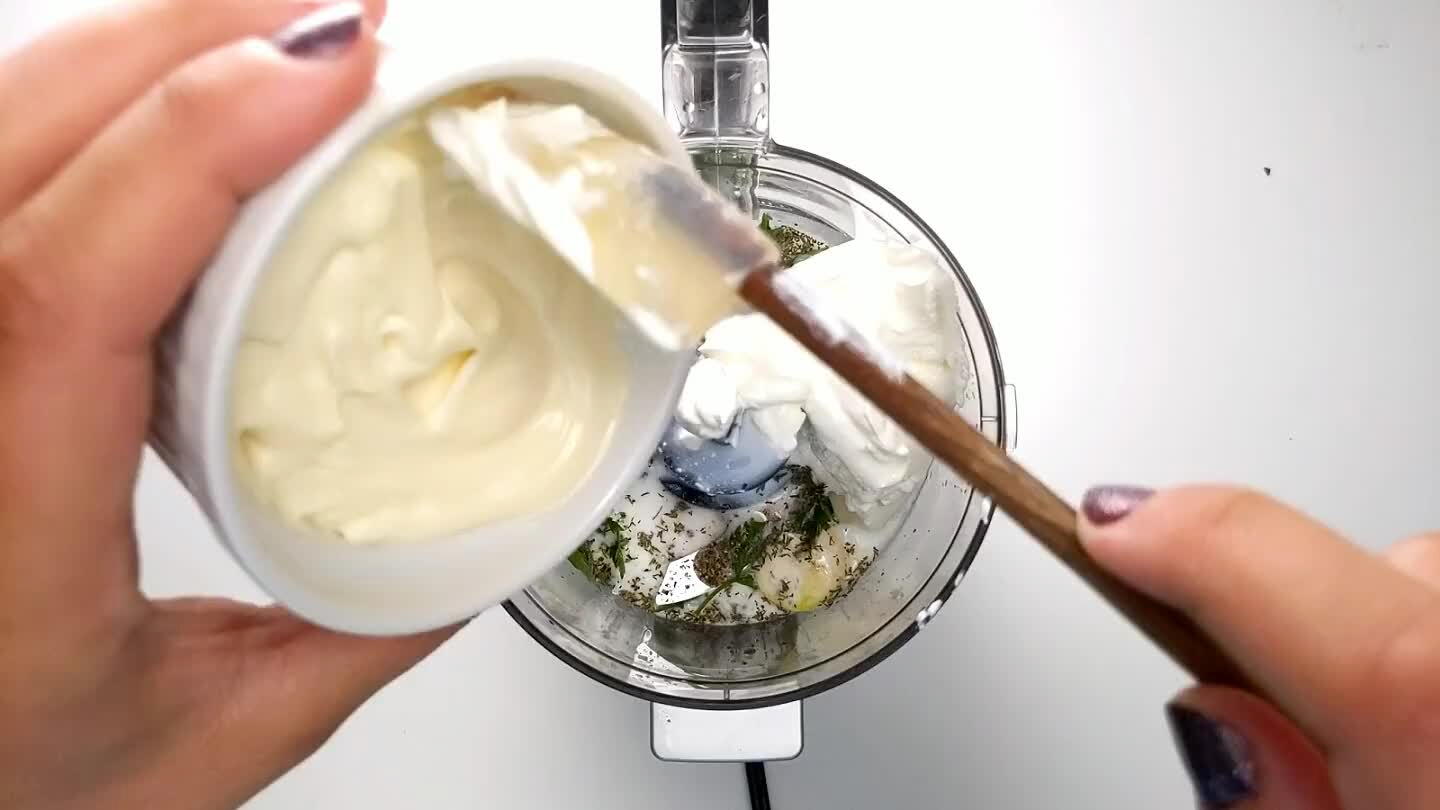 Scoop in the mayonnaise.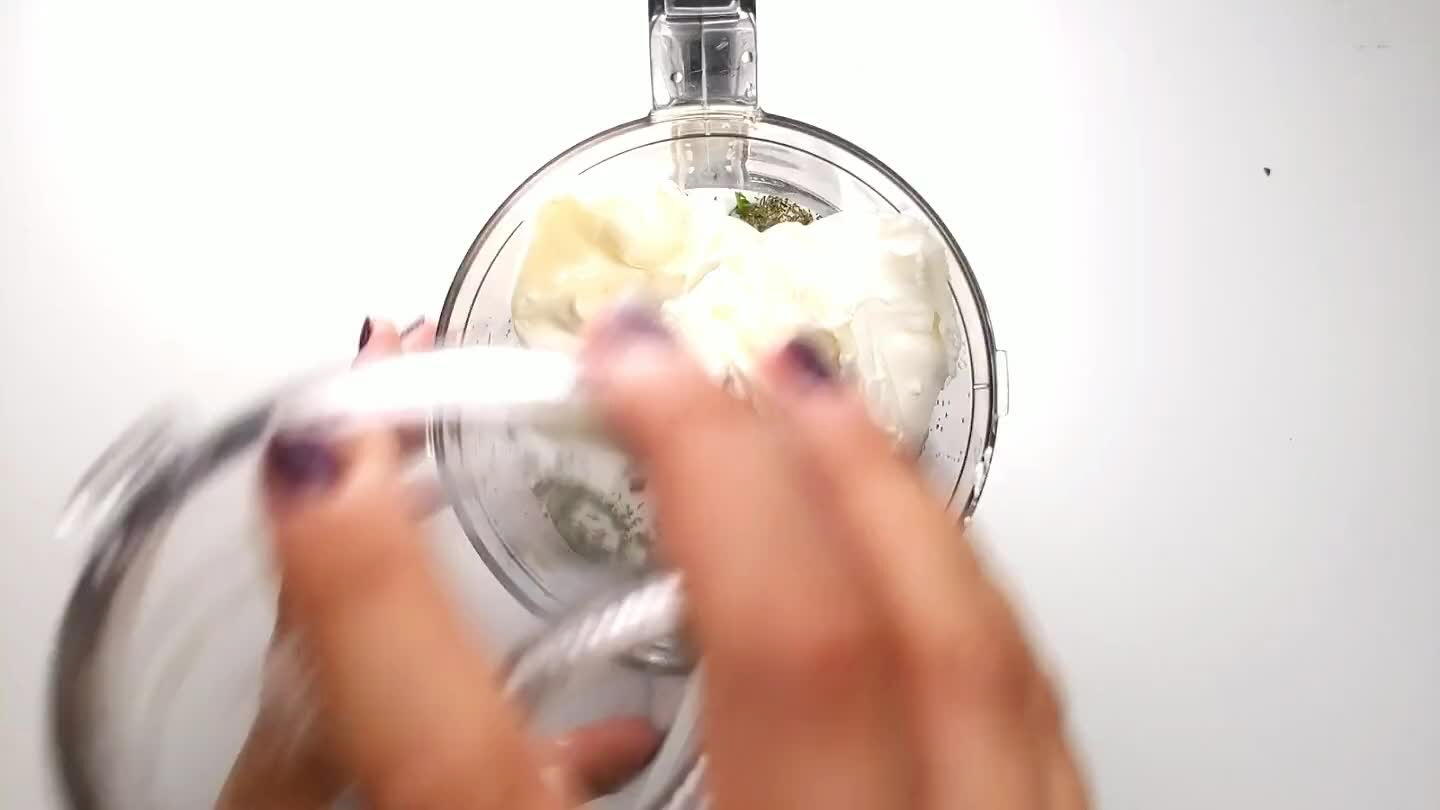 Blend in the food processor until smooth and parsley is chopped! Set the dressing aside in the fridge until the salad is ready.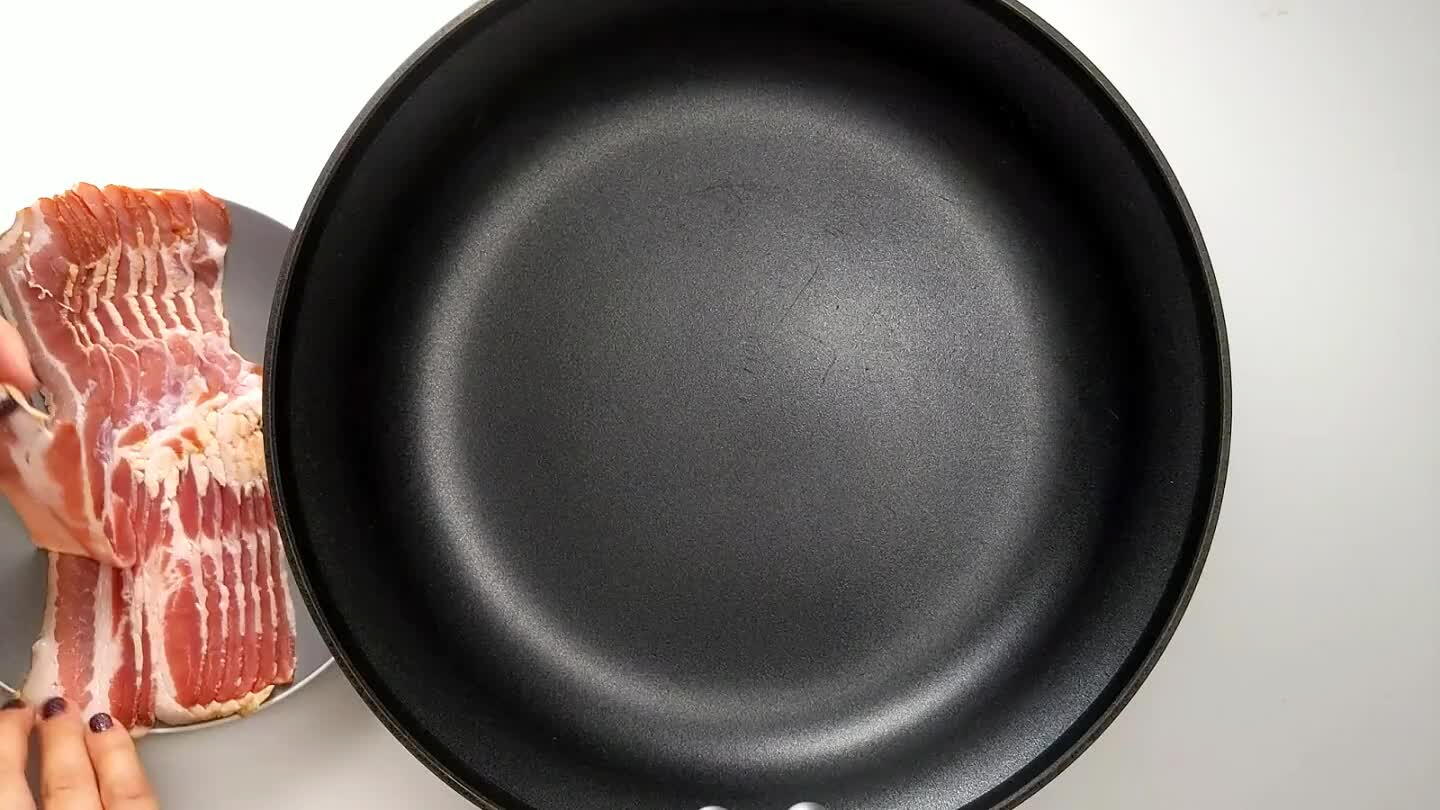 Add bacon to a cold pan and bring up to medium high heat.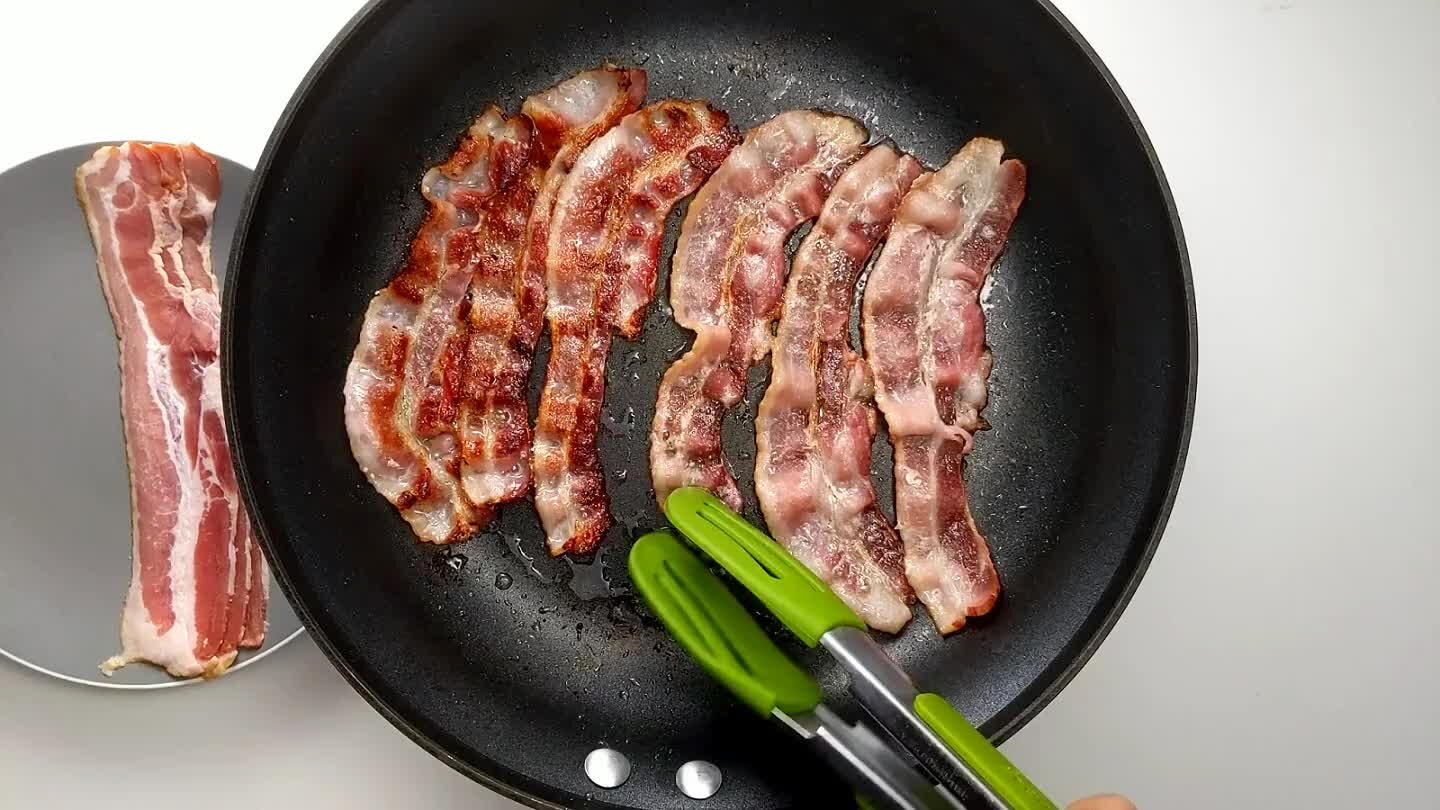 Cook on both sides until crispy and then drain on a paper towel.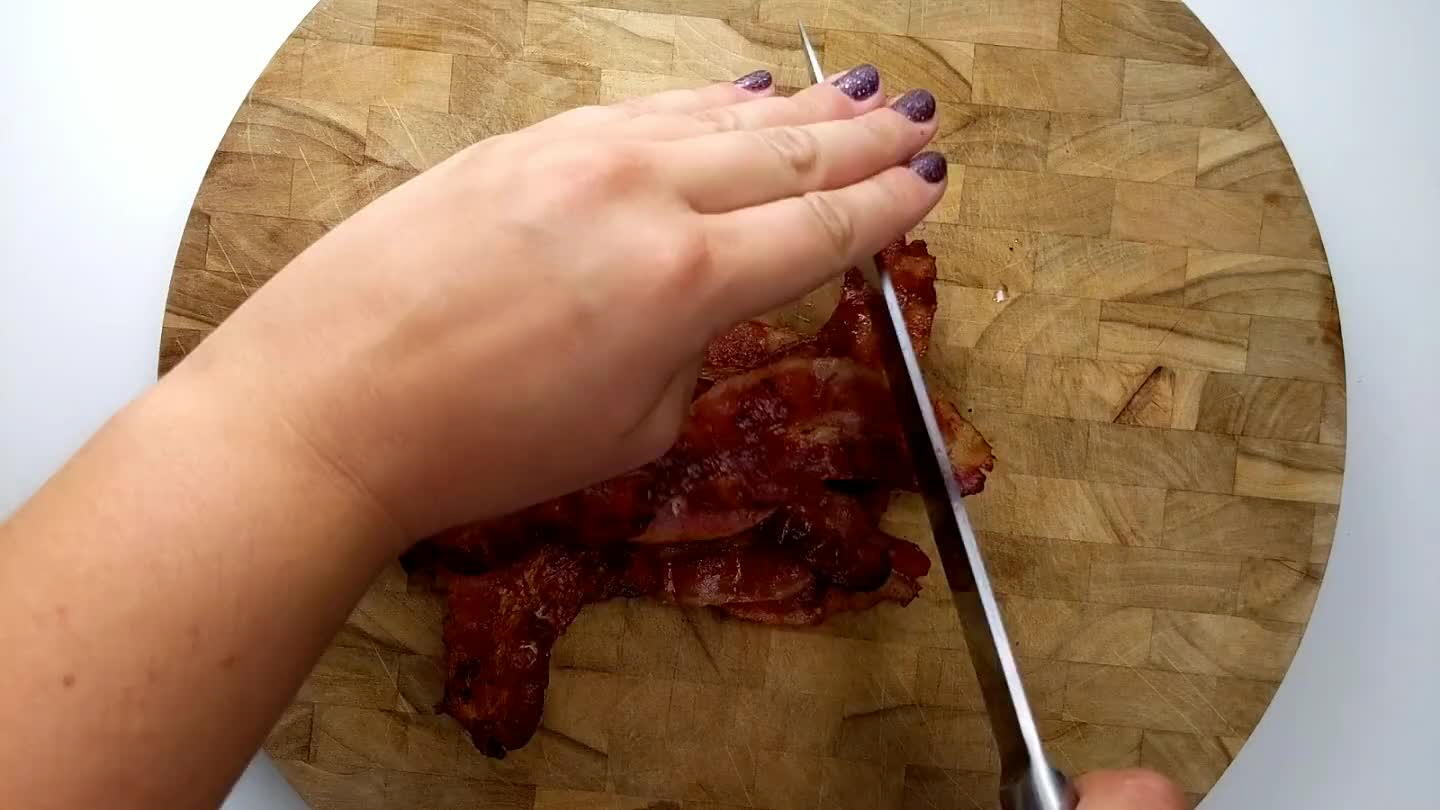 Chop the bacon once cooled.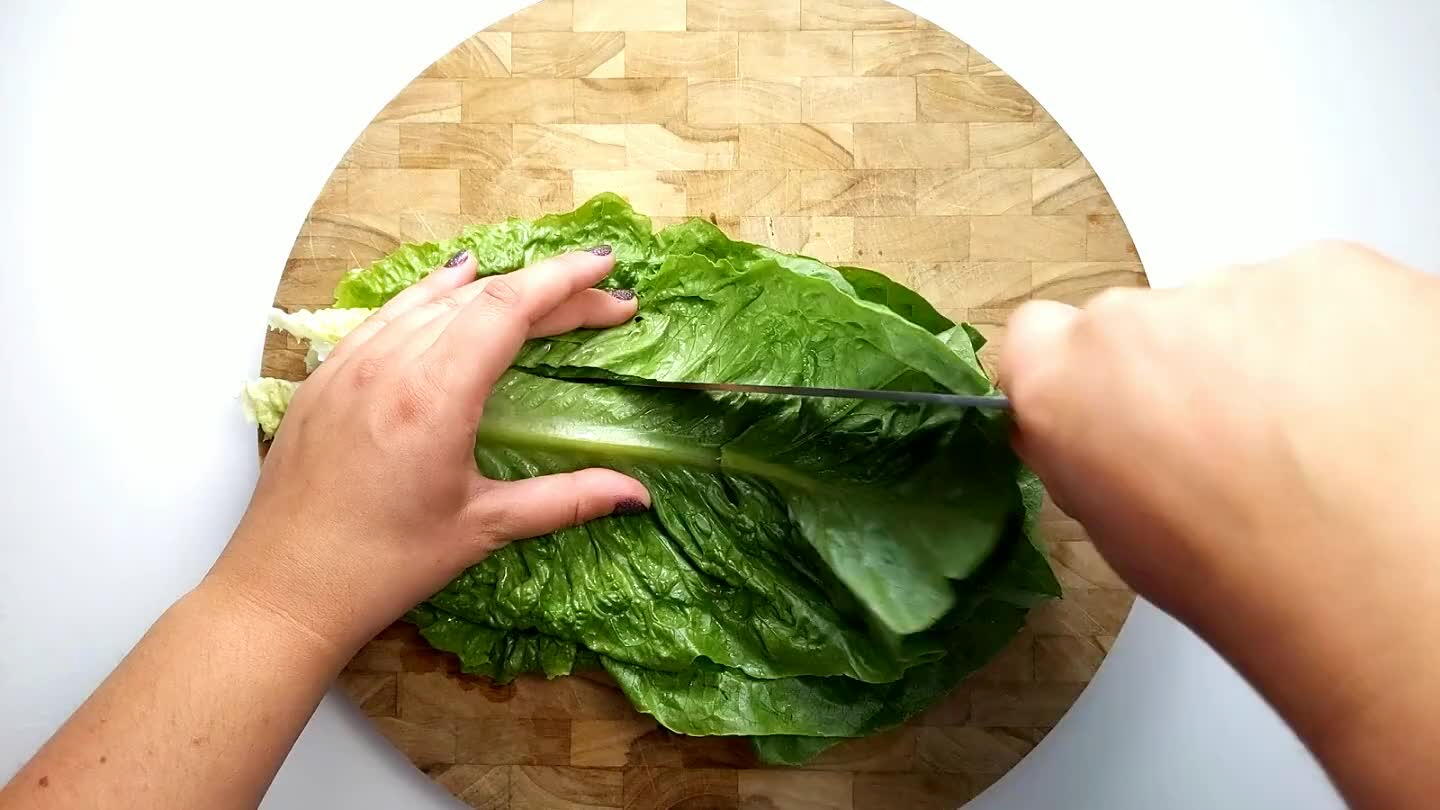 Wash and dry off the romaine leaves. Cut the leaves into 1-2 inch strips and then turn to chop into bite-sized pieces.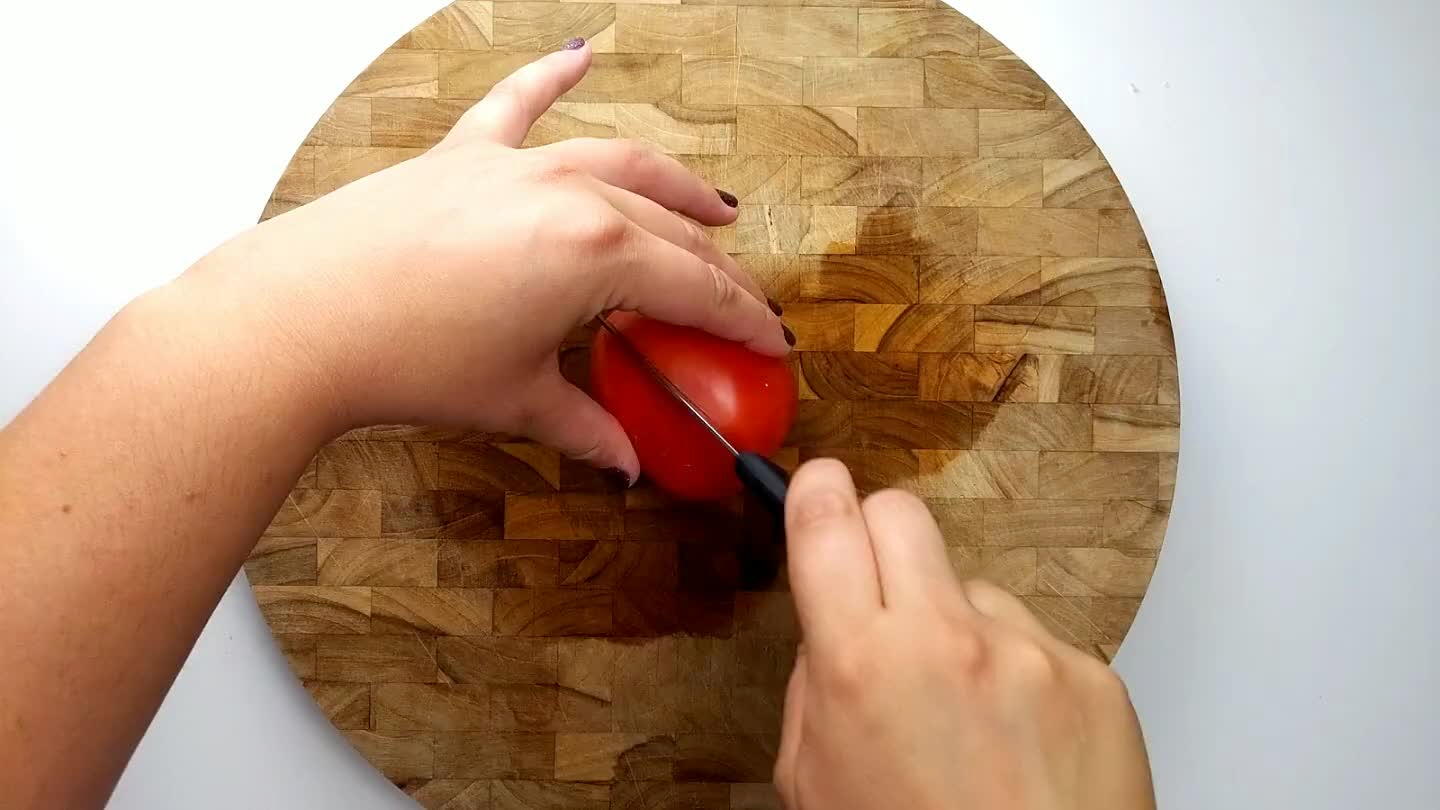 Chop the tomato.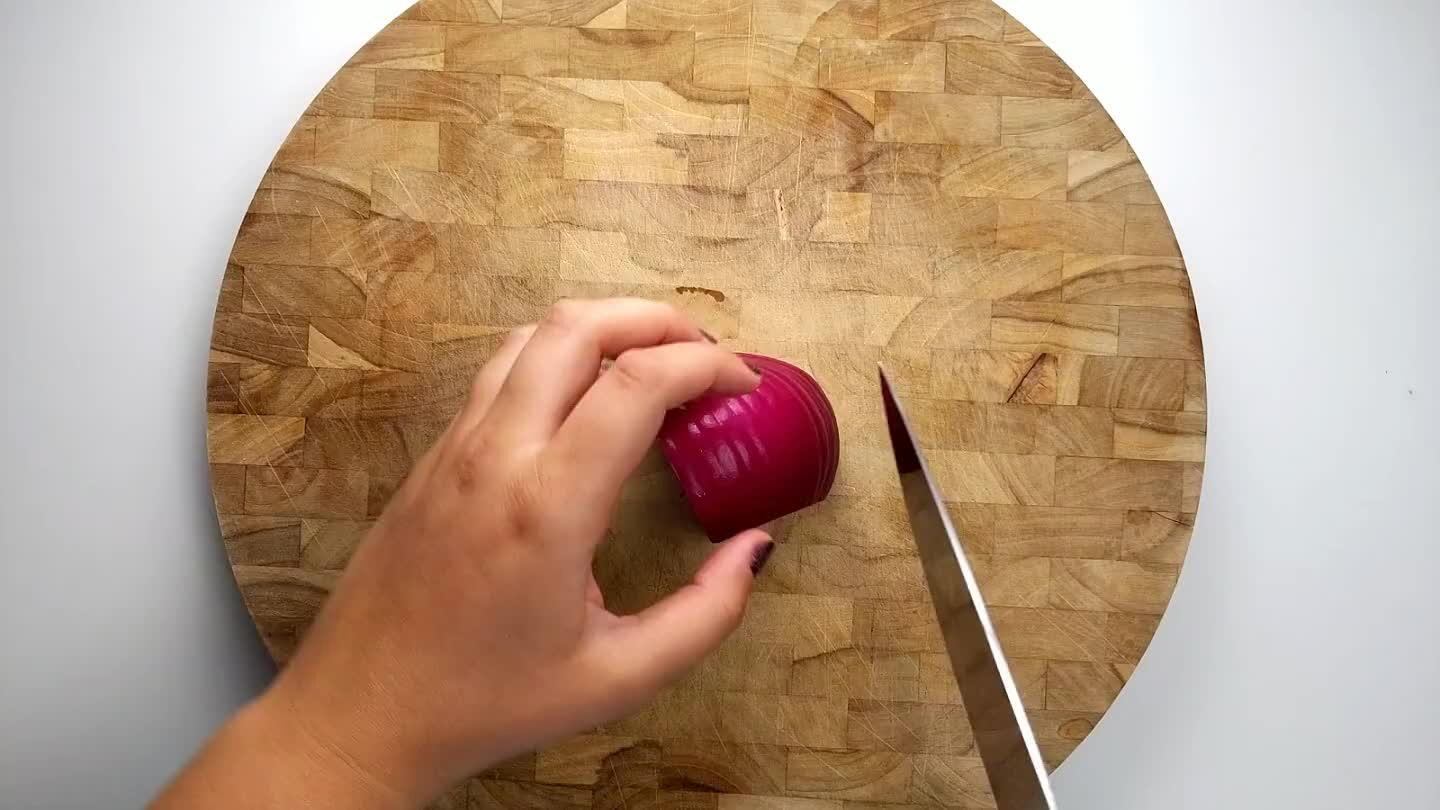 Cut the red onion into quarters and remove the papery skin. Leaving the root side in-tact, cut the onion into slices. Cut two times into the cut side of the onion with the knife parallel to the cutting board. Finely dice.
Grate the carrot.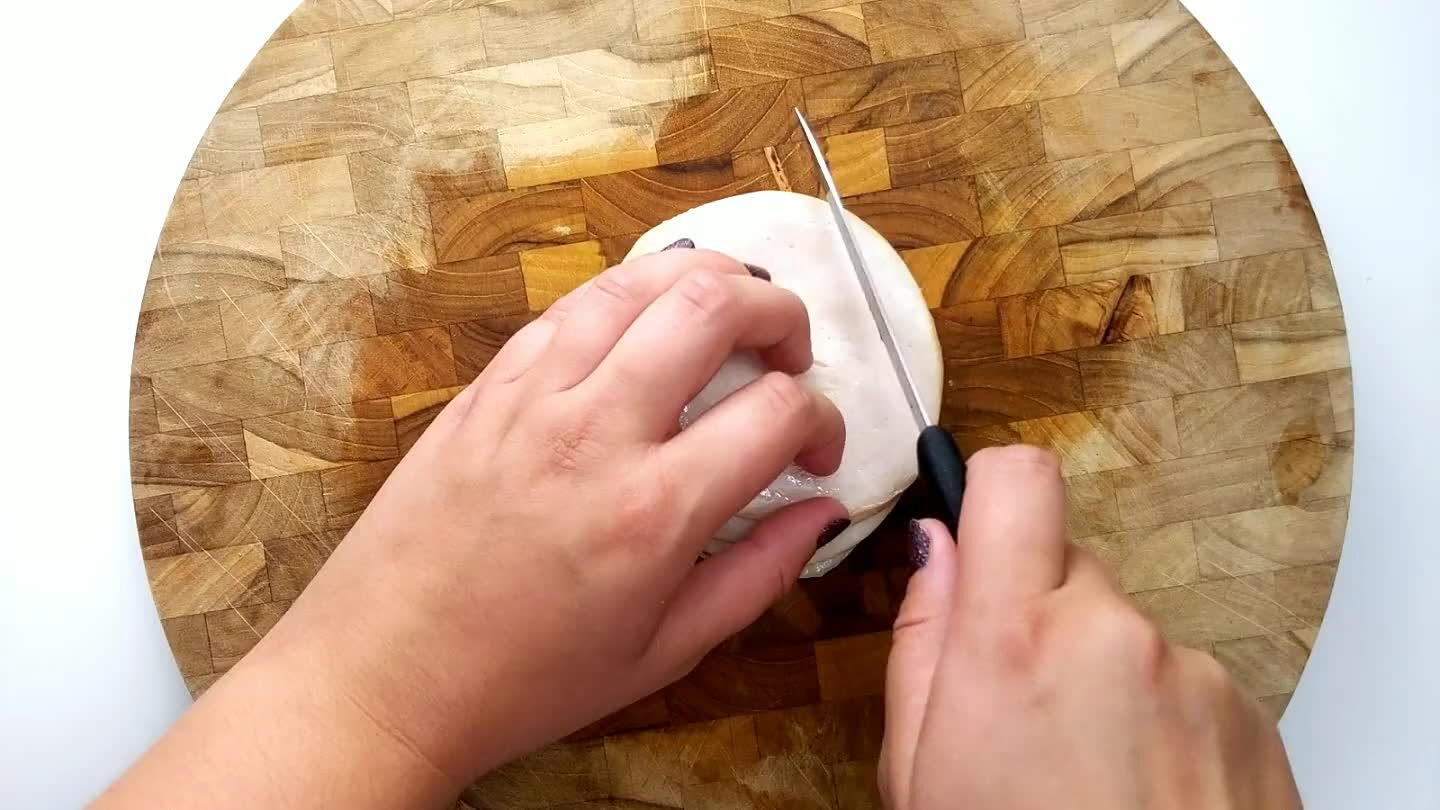 Slice the chicken into squares.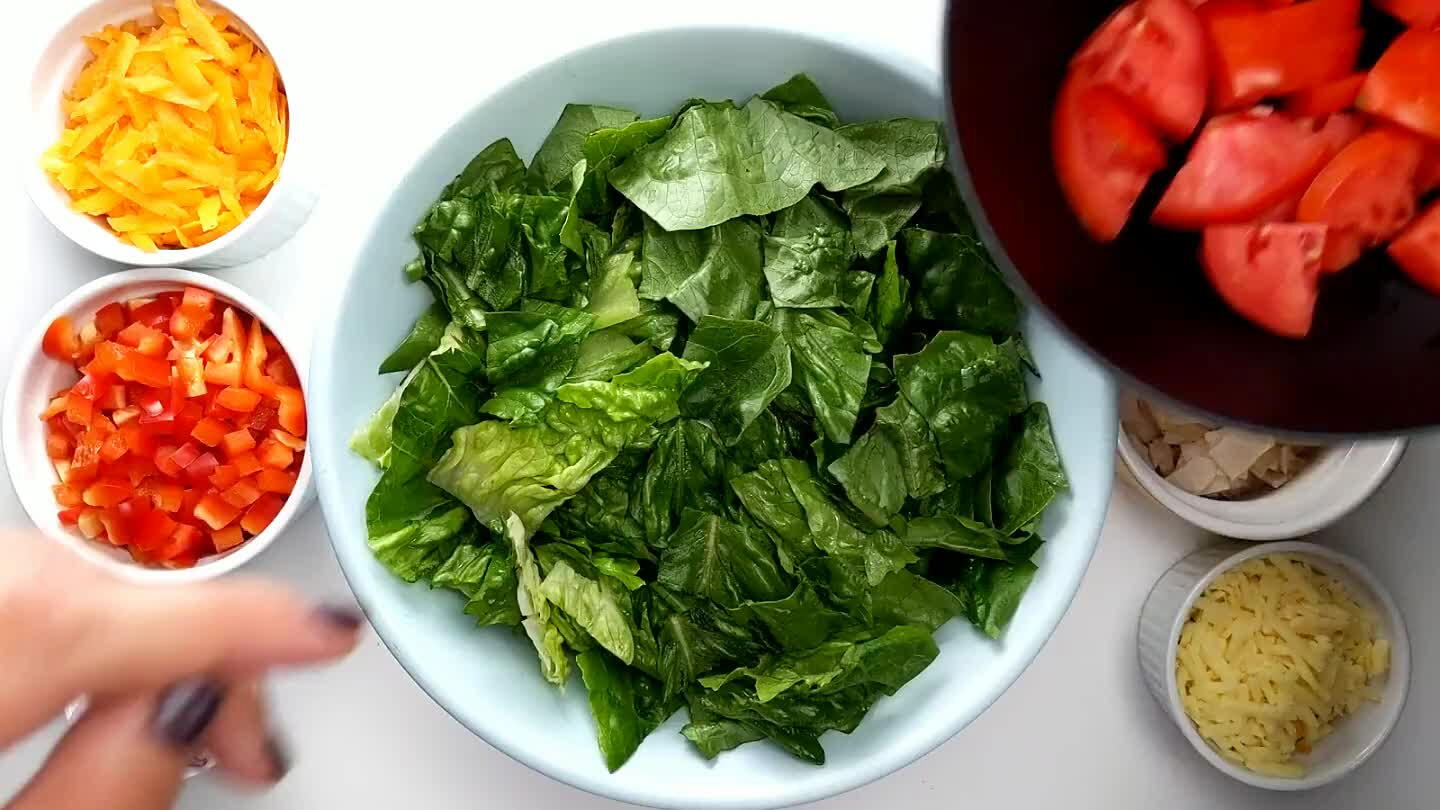 Add the romaine to a large bowl and add the chopped tomato.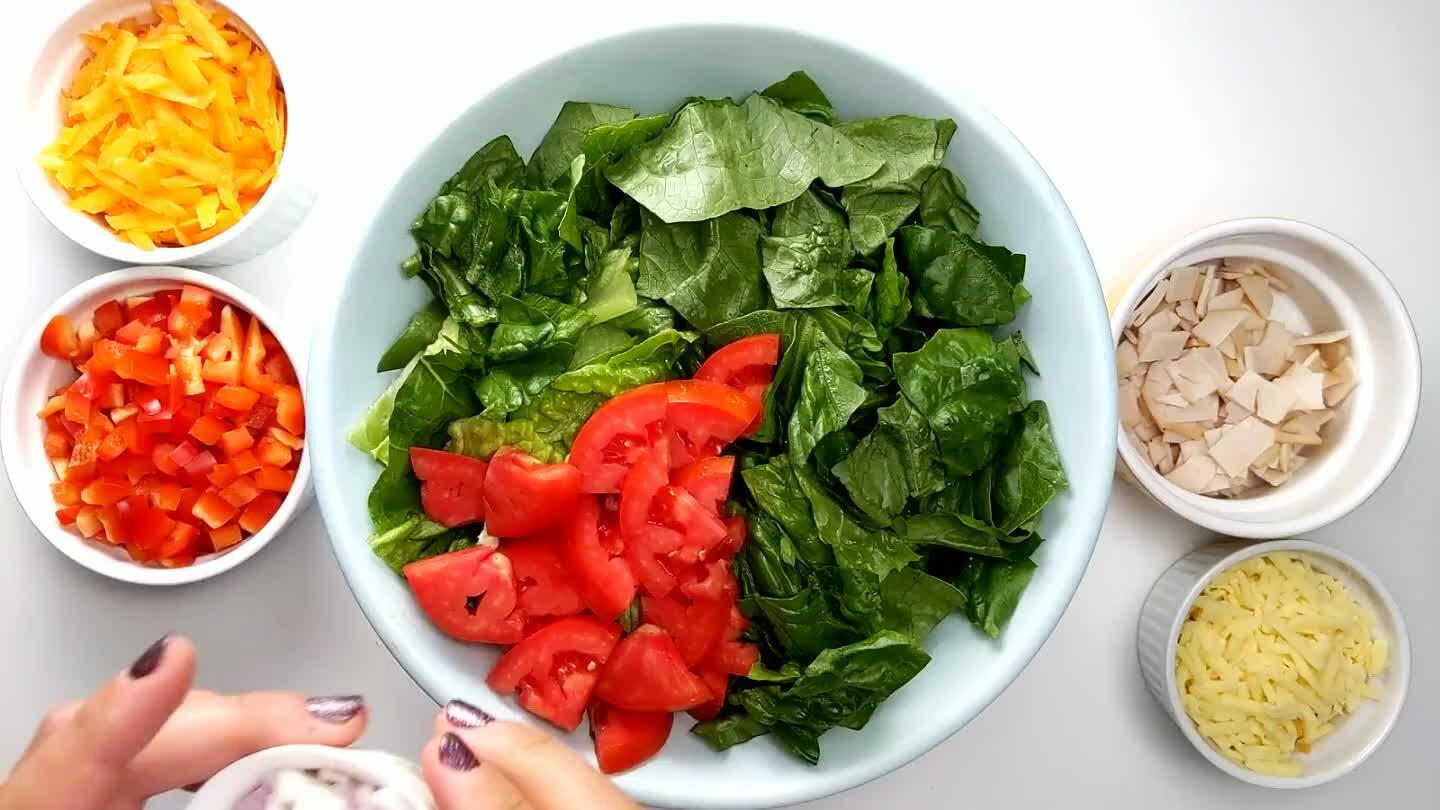 Add the diced red onion on top of the lettuce.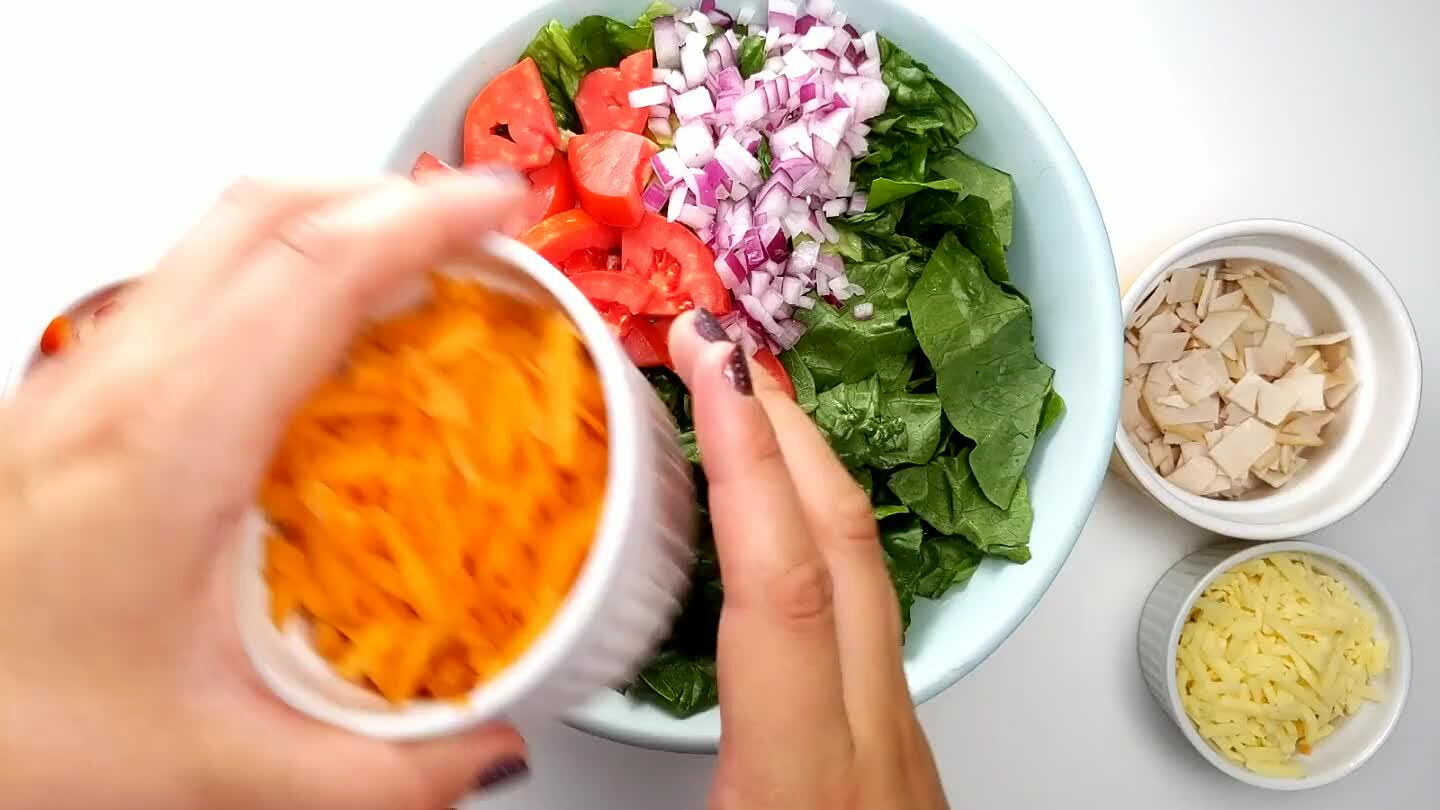 Add the grated carrot to the top of the romaine.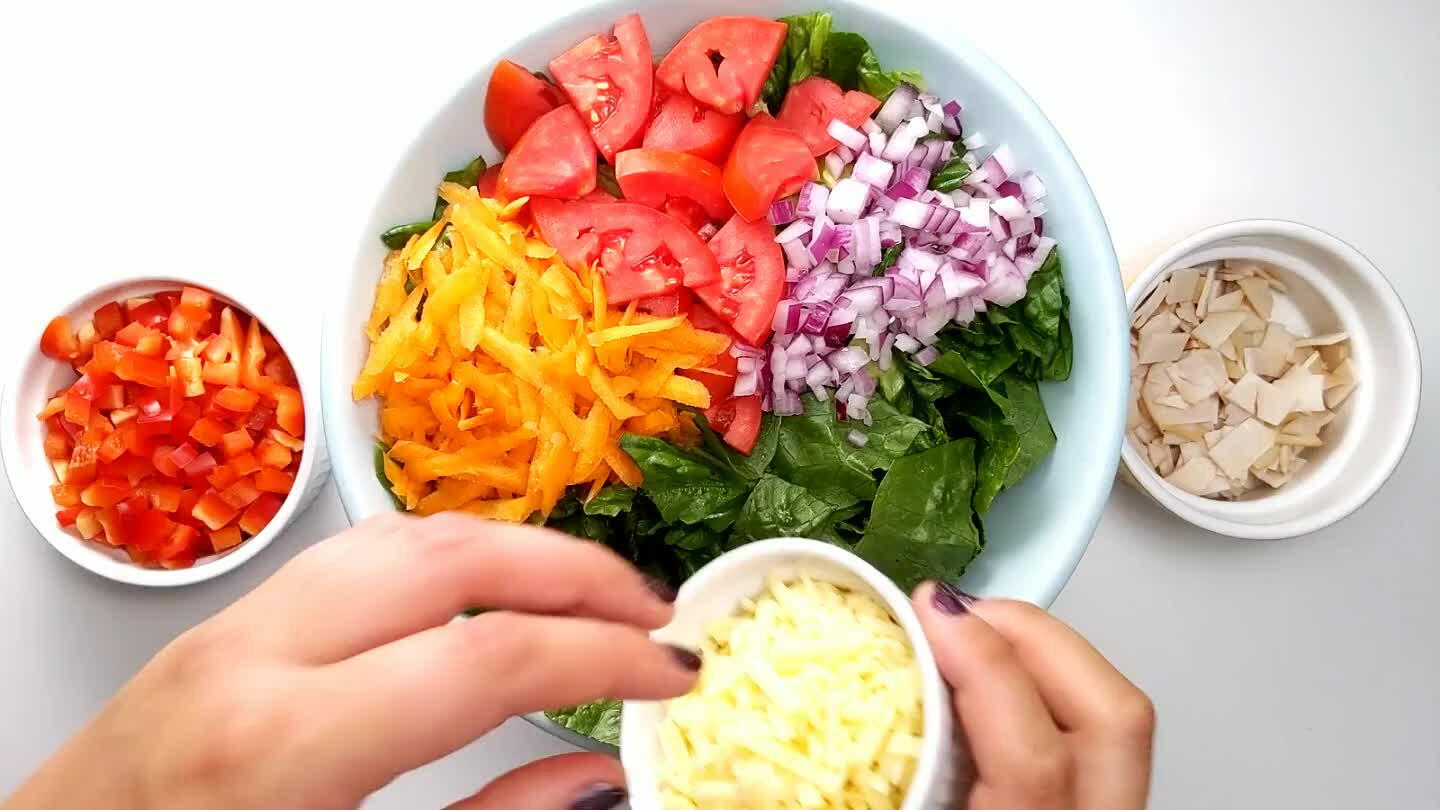 Add with the grated white cheddar cheese to the salad.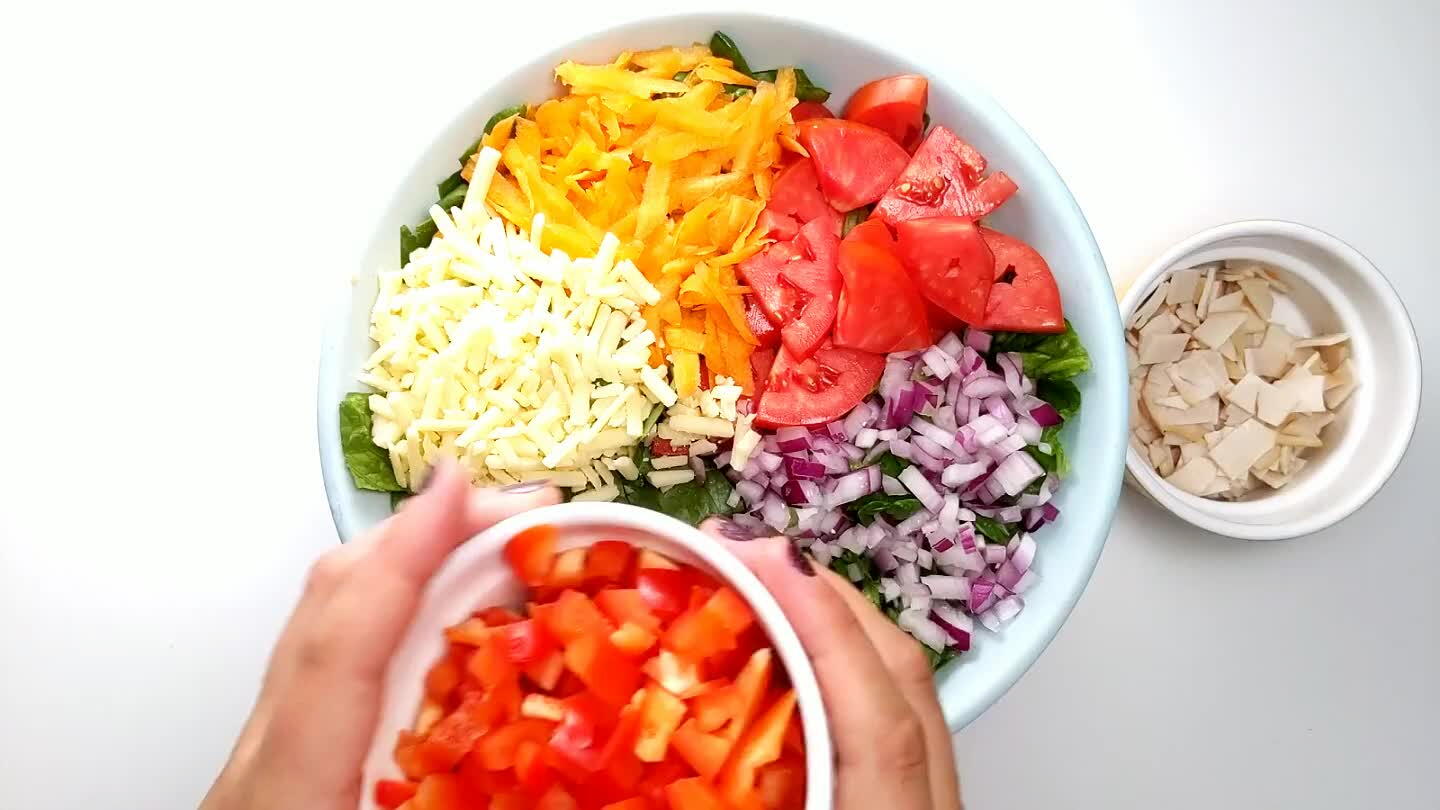 Add the chopped red bell pepper.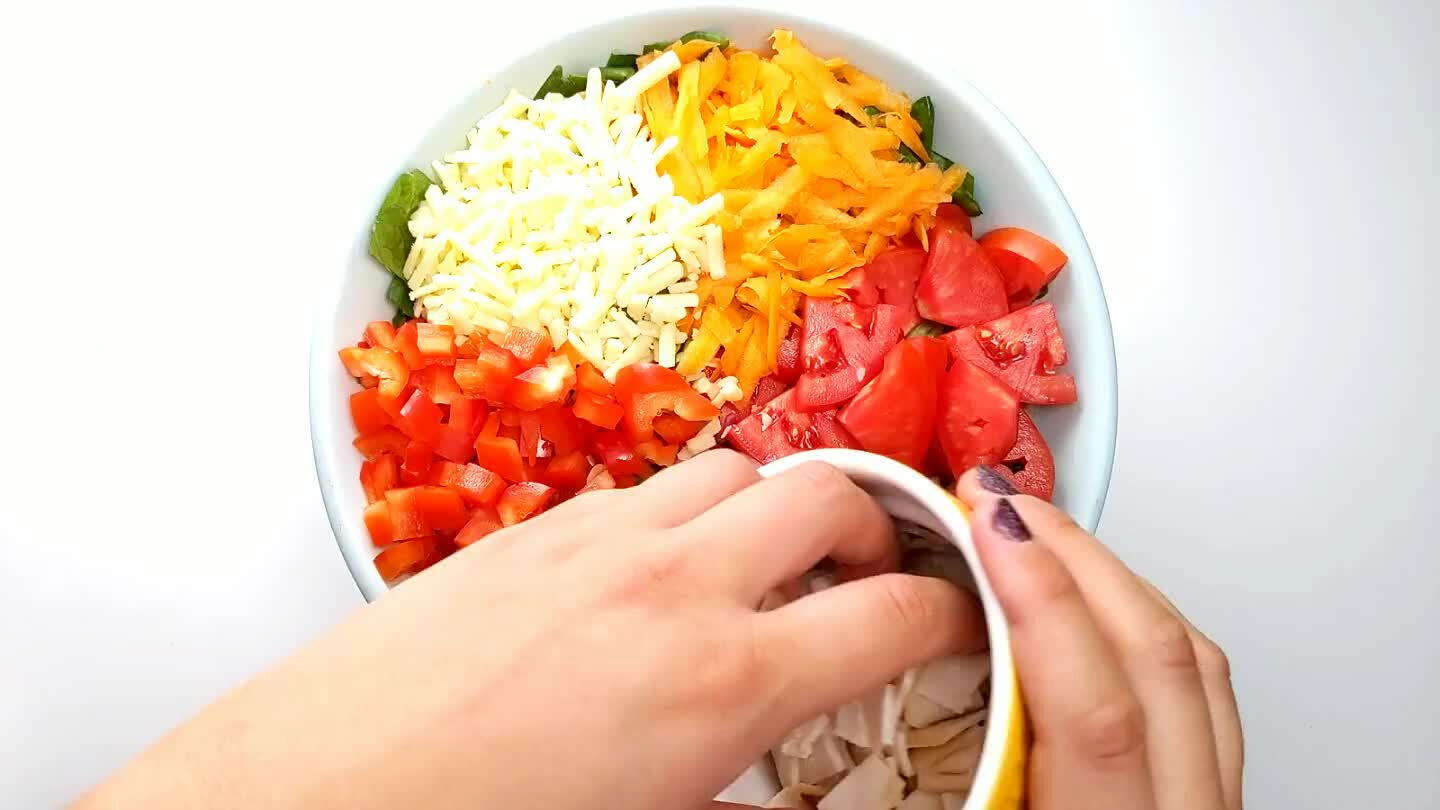 Top with the sliced chicken.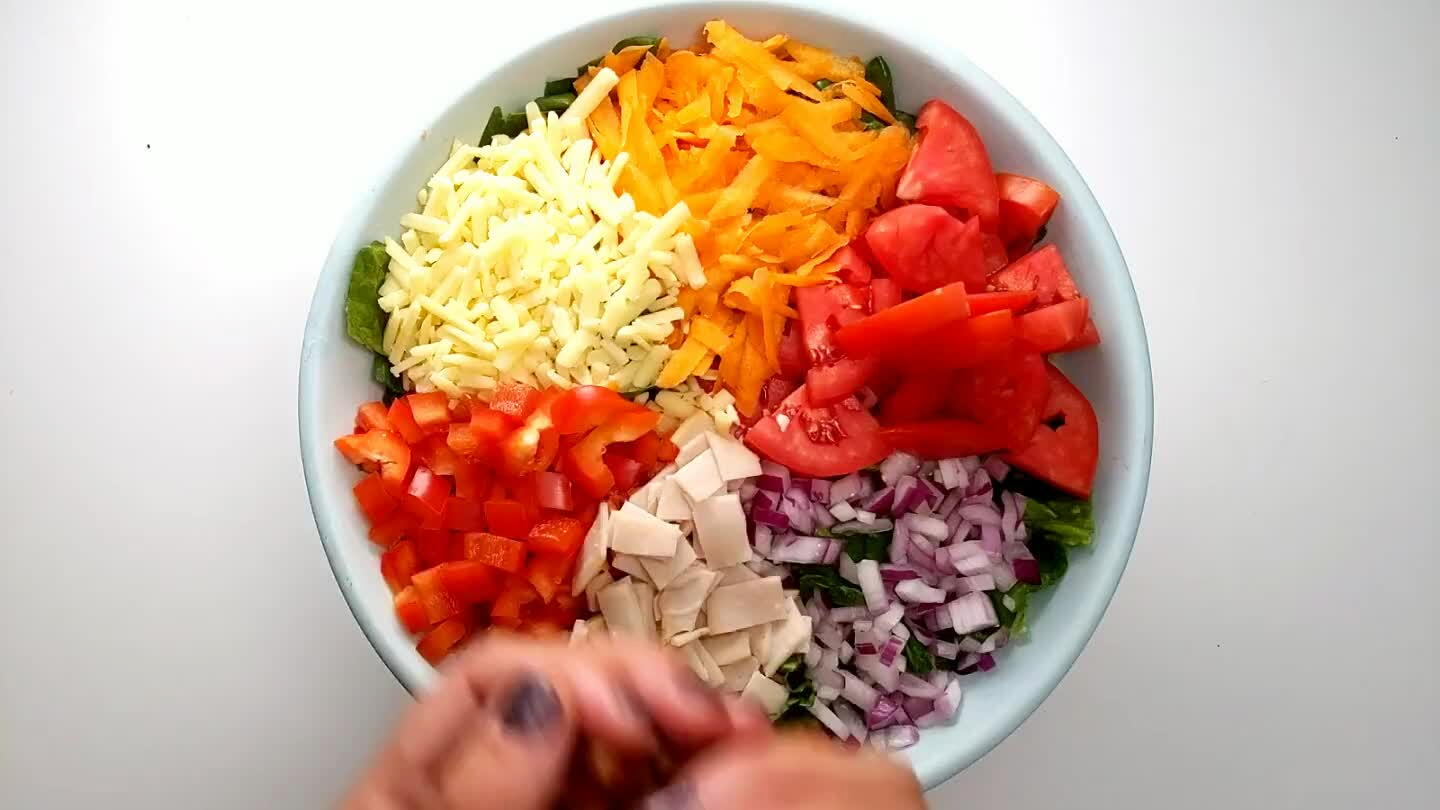 Lastly, sprinkle the crispy chopped bacon onto the salad.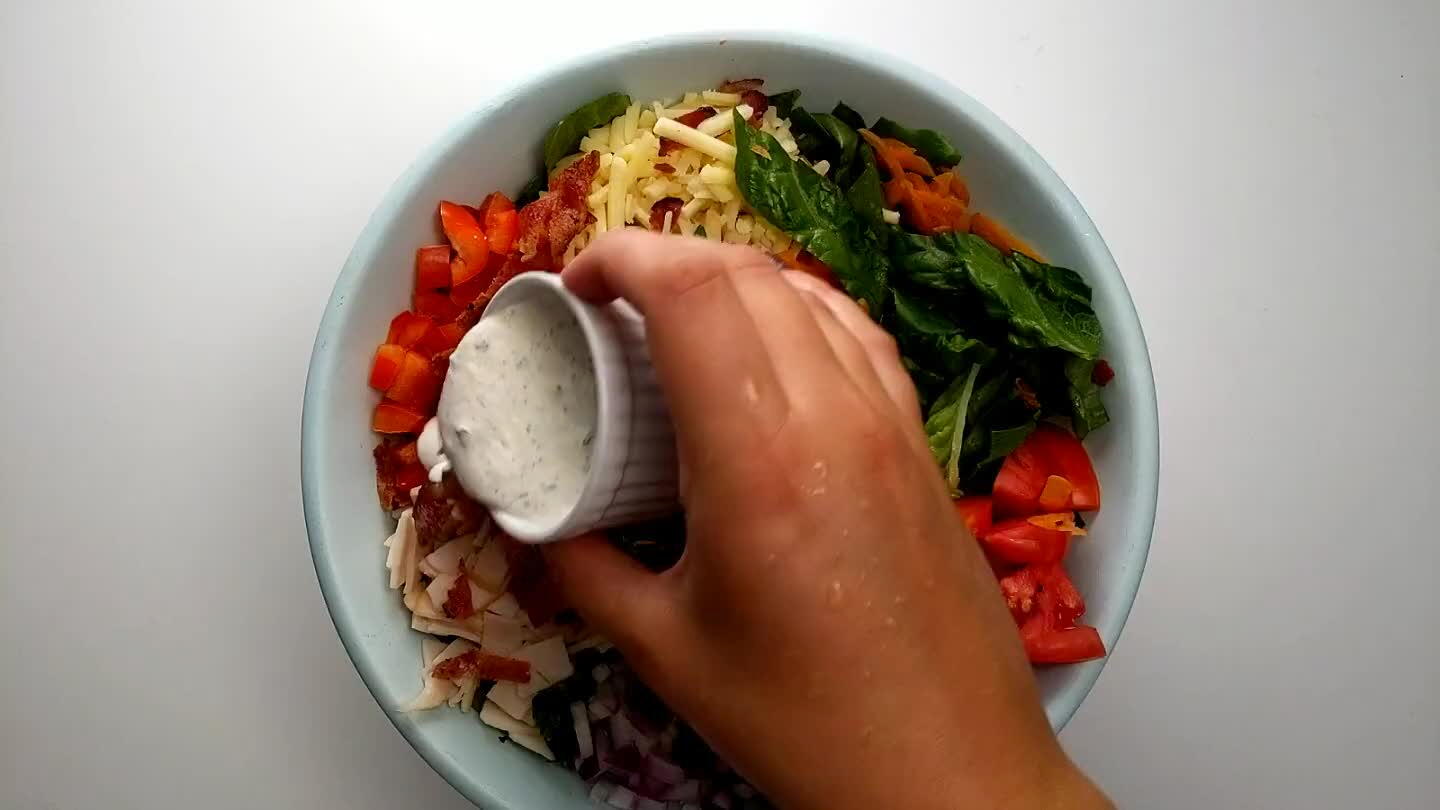 Drizzle with dressin and toss!
Comments