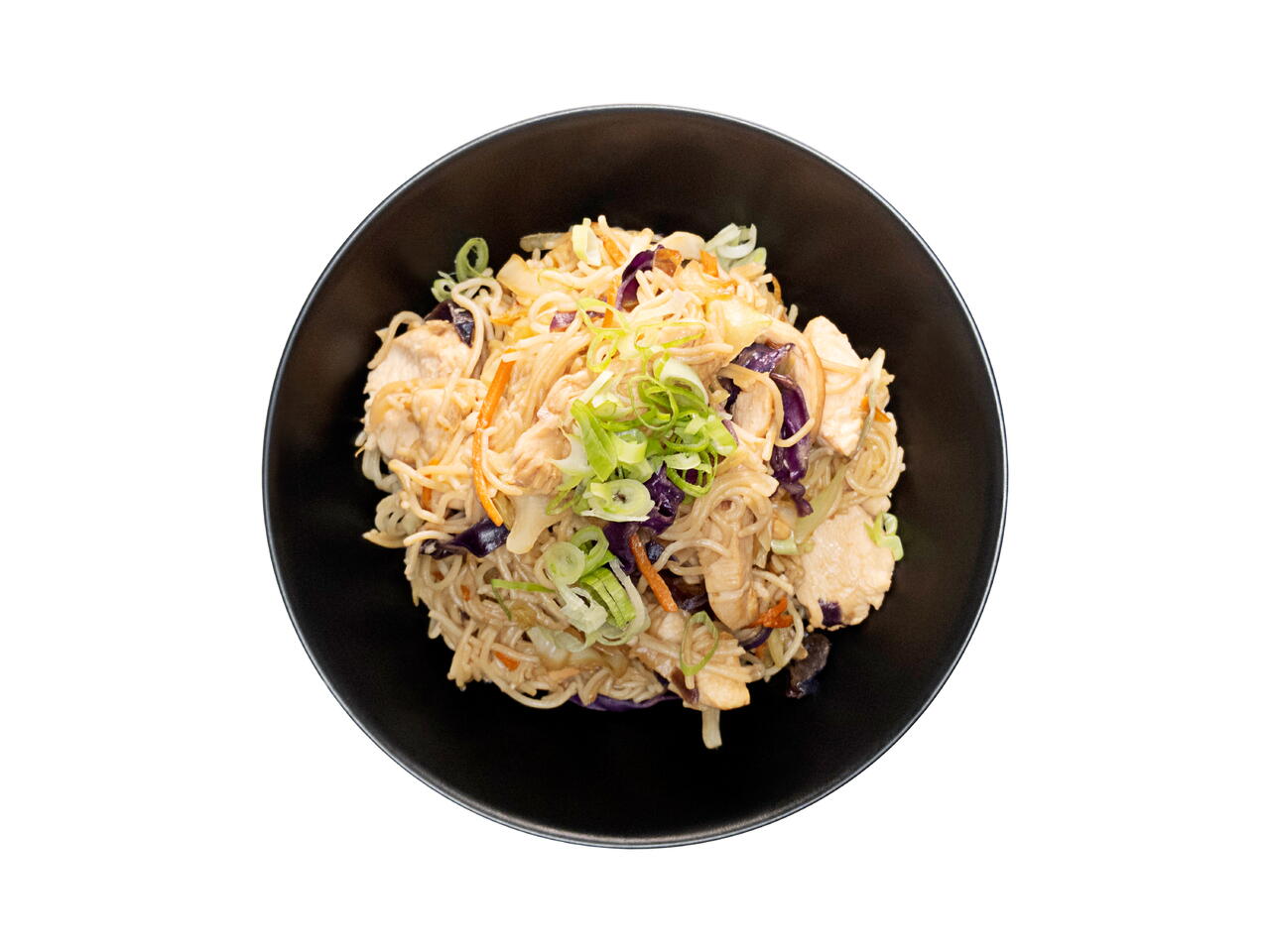 Recipe video made by Ryan
Published on 09/07/2020, viewed by 707 , 0 Comments
4 portions
15m
Some things, if you want 'em done right, you need to do 'em yourself. If you know the disappointment of opening up a takeout carton of chow mein and finding spaghetti, then we're on the same page. Chow mein means different things in different places, but it should never mean spaghetti. For this West Coast style chow mein, rice ramen is a great approximation that's very easy to find these days. If you can find some standard, fresh ramen, you'll get even closer to the real deal.
What you will need
8 oz. Rice Ramen
1/2 lb Boneless Skinless Chicken breast
2 Tbsp Toasted Sesame Oil
3 cups Slaw Mix
2 Tbsp Soy Sauce
1 Tbsp Oyster Sauce
1 bunch Scallions, optional
(Nutritional facts 208 calories, 14.28 g fat, 16.09 g carbohydrates, 4.39 g protein, 20 mg cholesterol, 471 mg sodium)
How to cook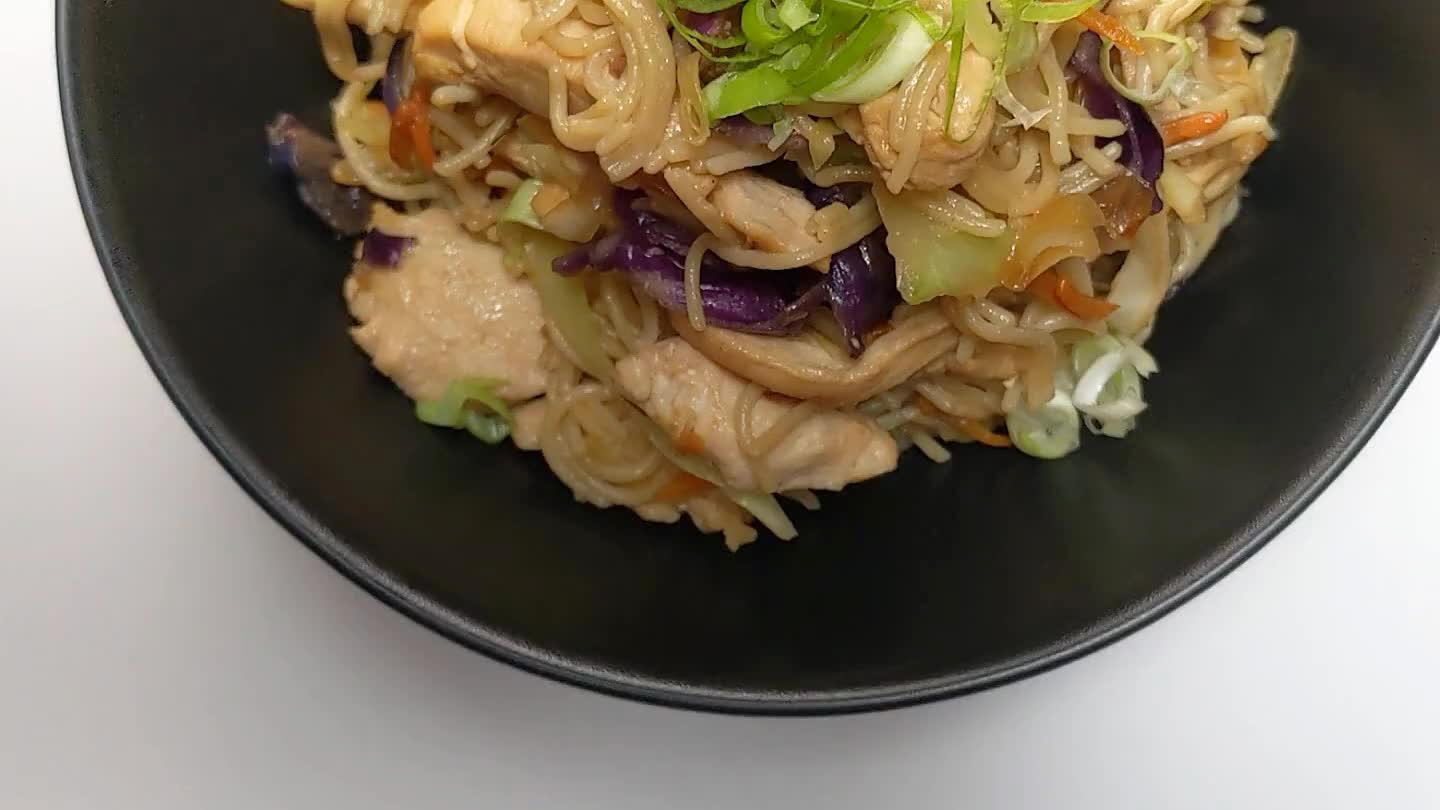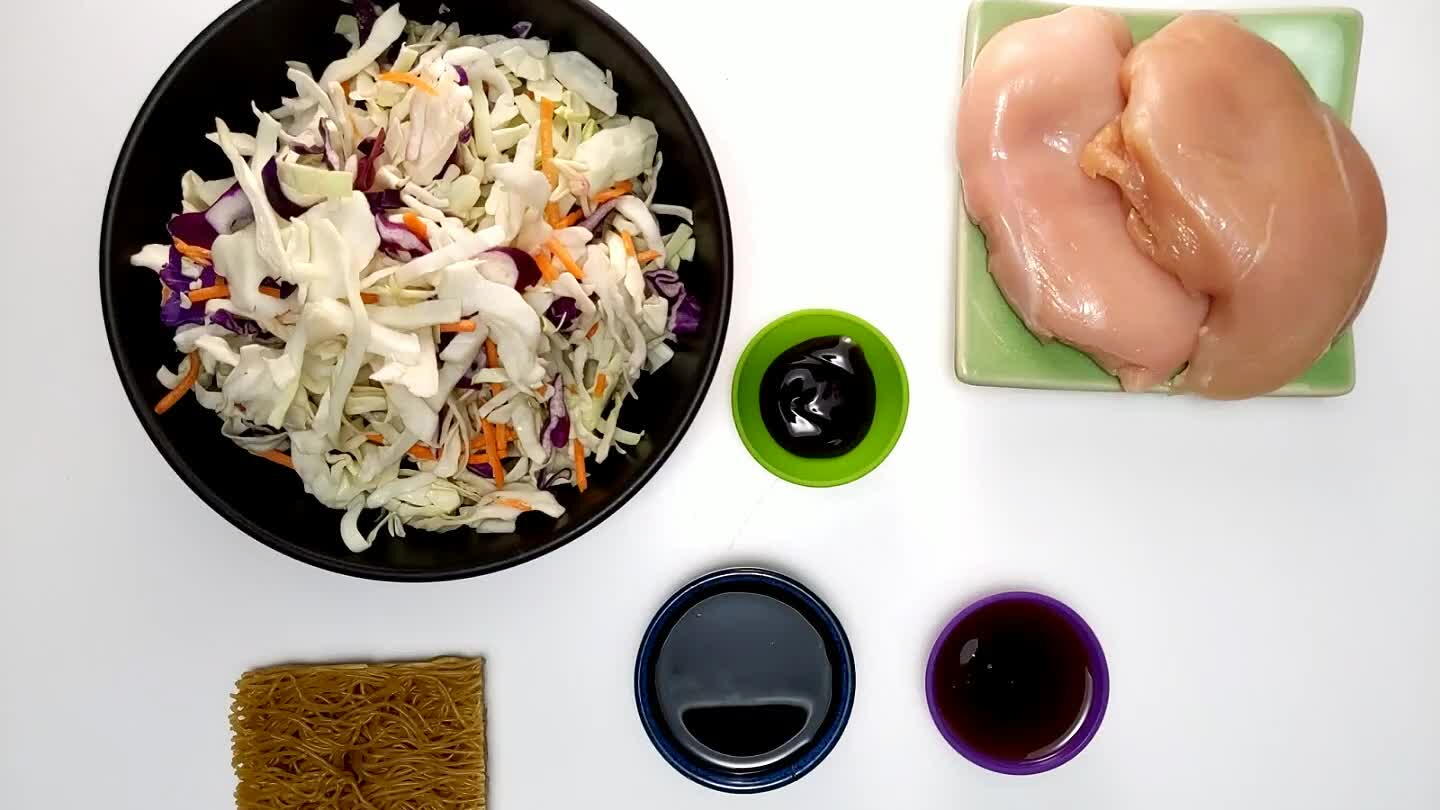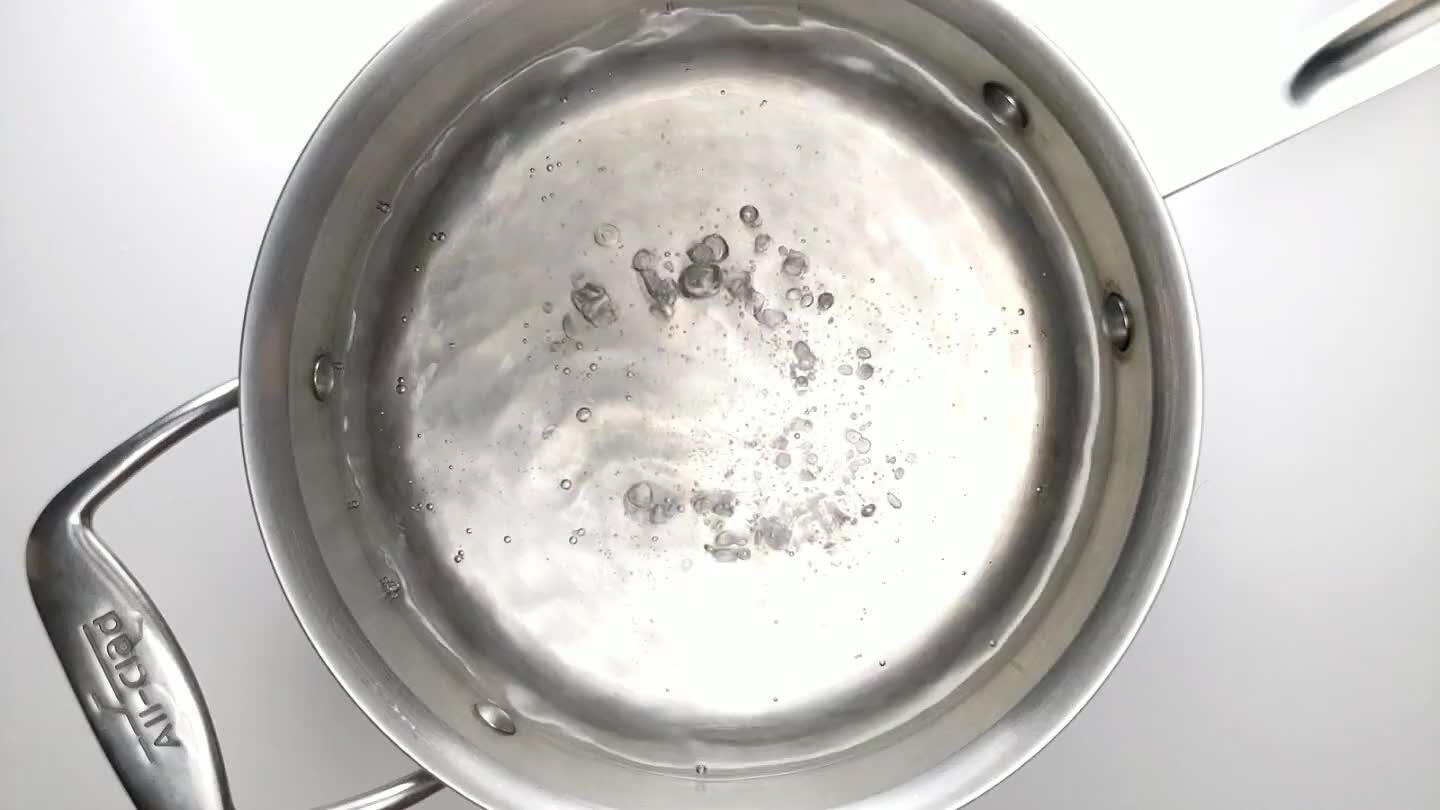 Bring a pot of water to a boil. Add the noodles. Set a timer for 4 minutes. After about a minute the noodles will soften enough that you can gently separate them with a fork or a set of chopsticks, just like making top ramen. After about 4 minutes, the noodles should be tender. Strain them and set them aside.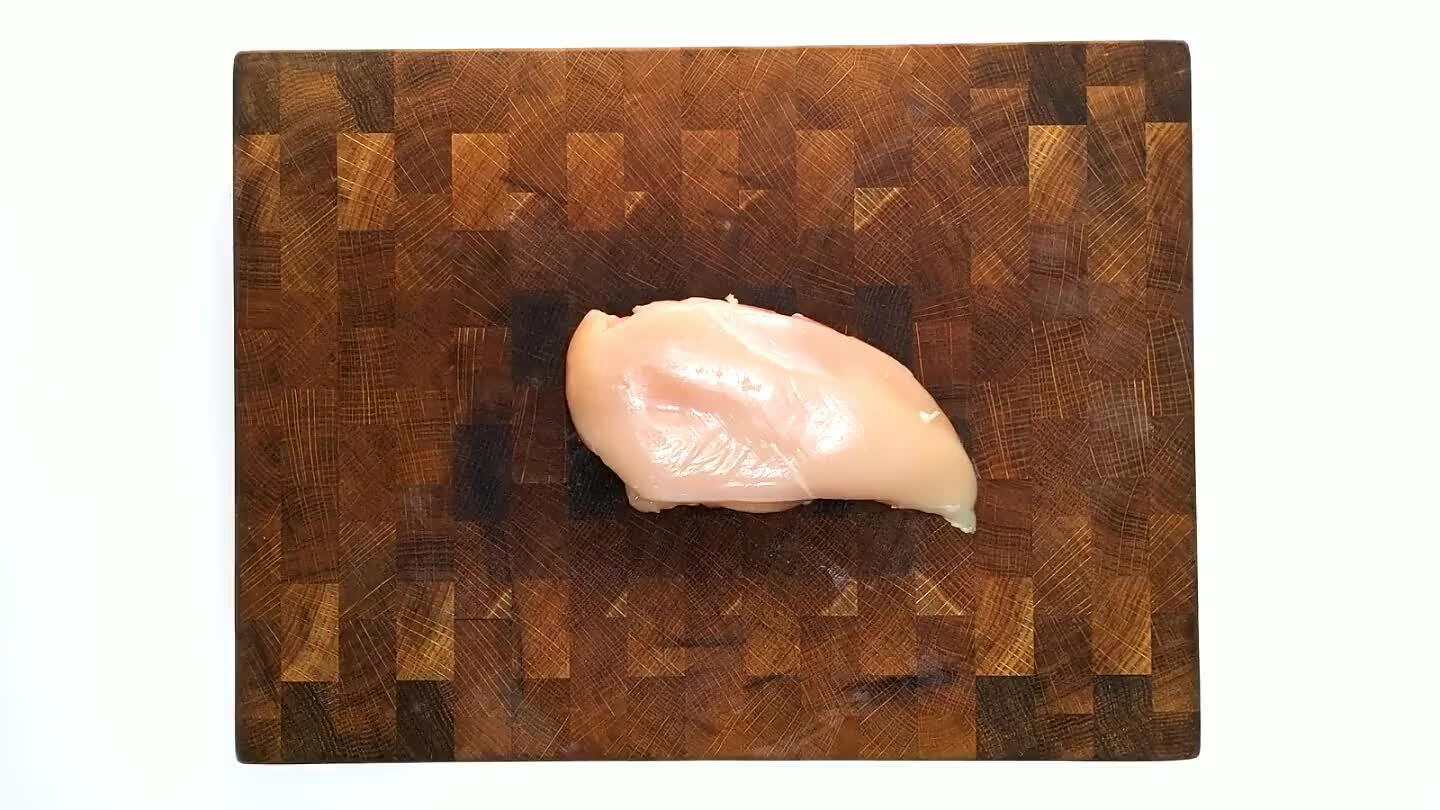 Slice the chicken breast into strips.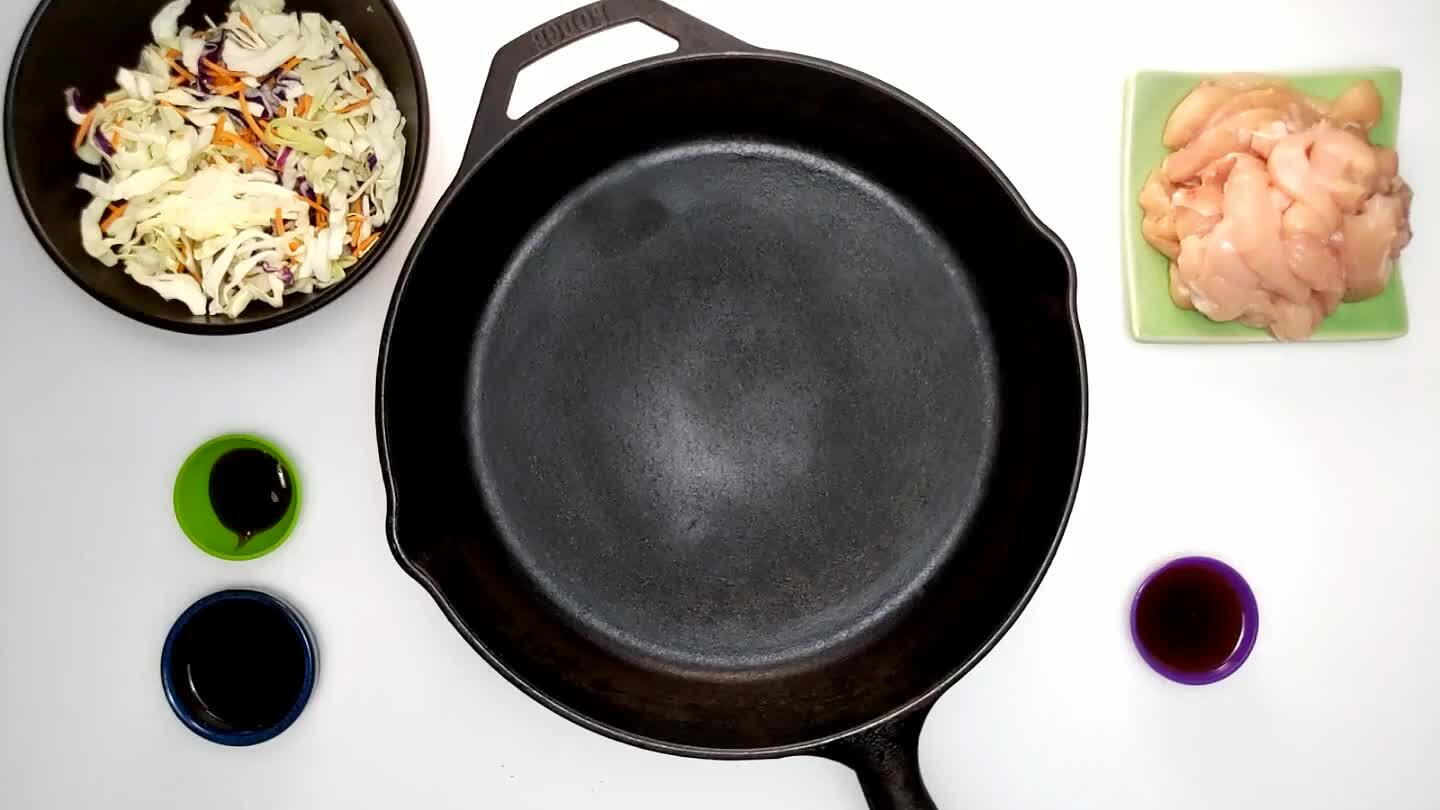 Heat the sesame oil in a heavy skillet over high heat.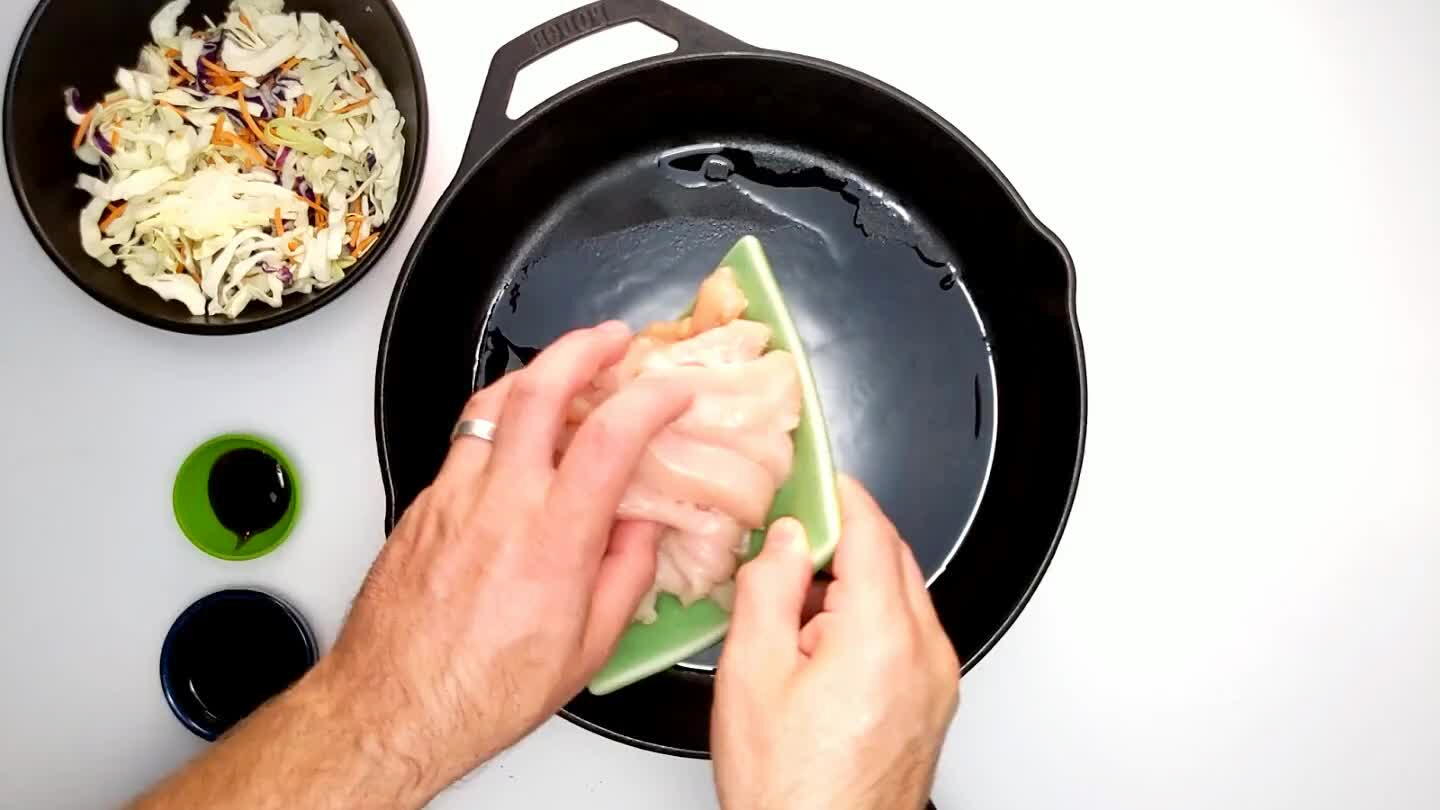 Add the chicken strips and brown them over high heat.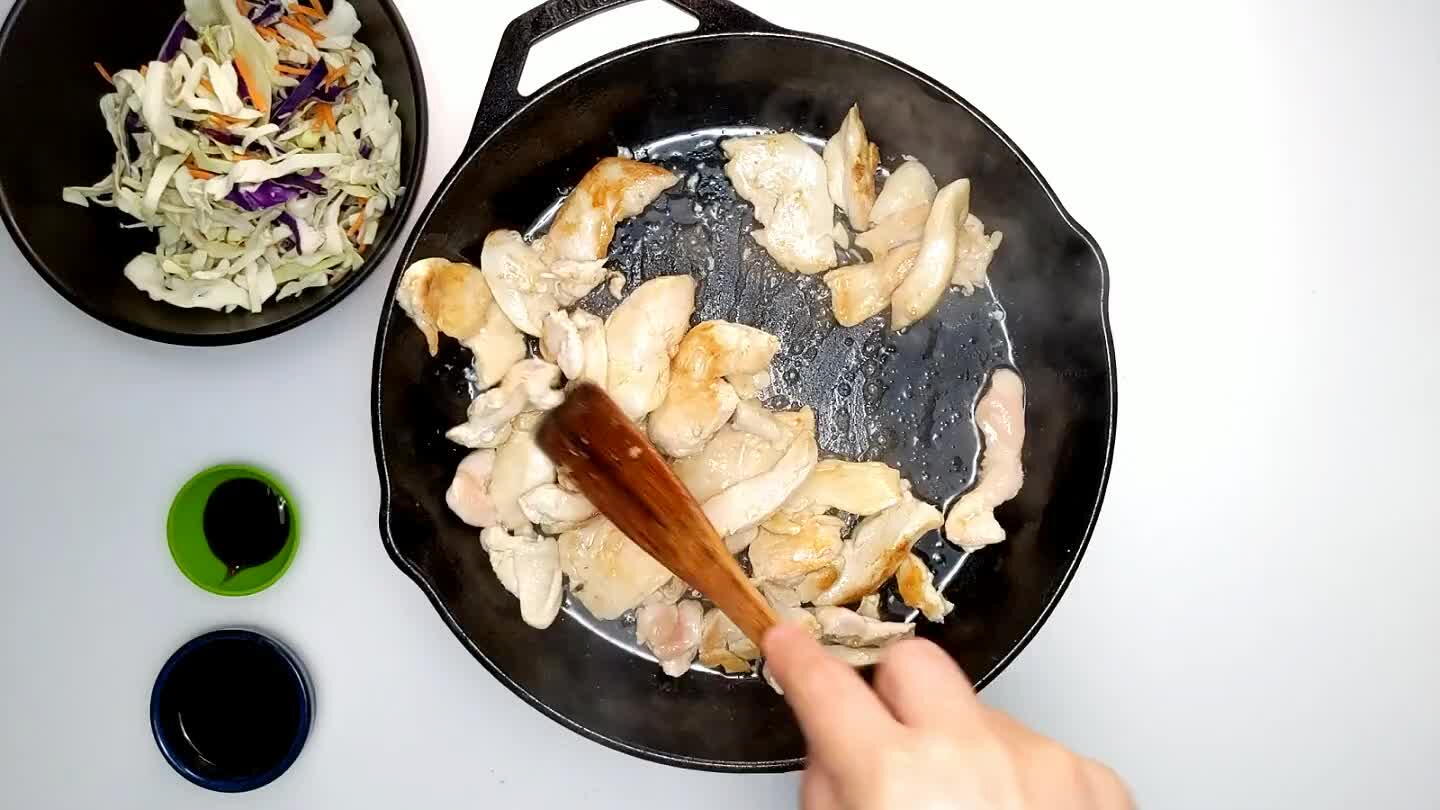 Add the slaw mix. Let it cook a little until the cabbage begins to wilt and gets a little tender.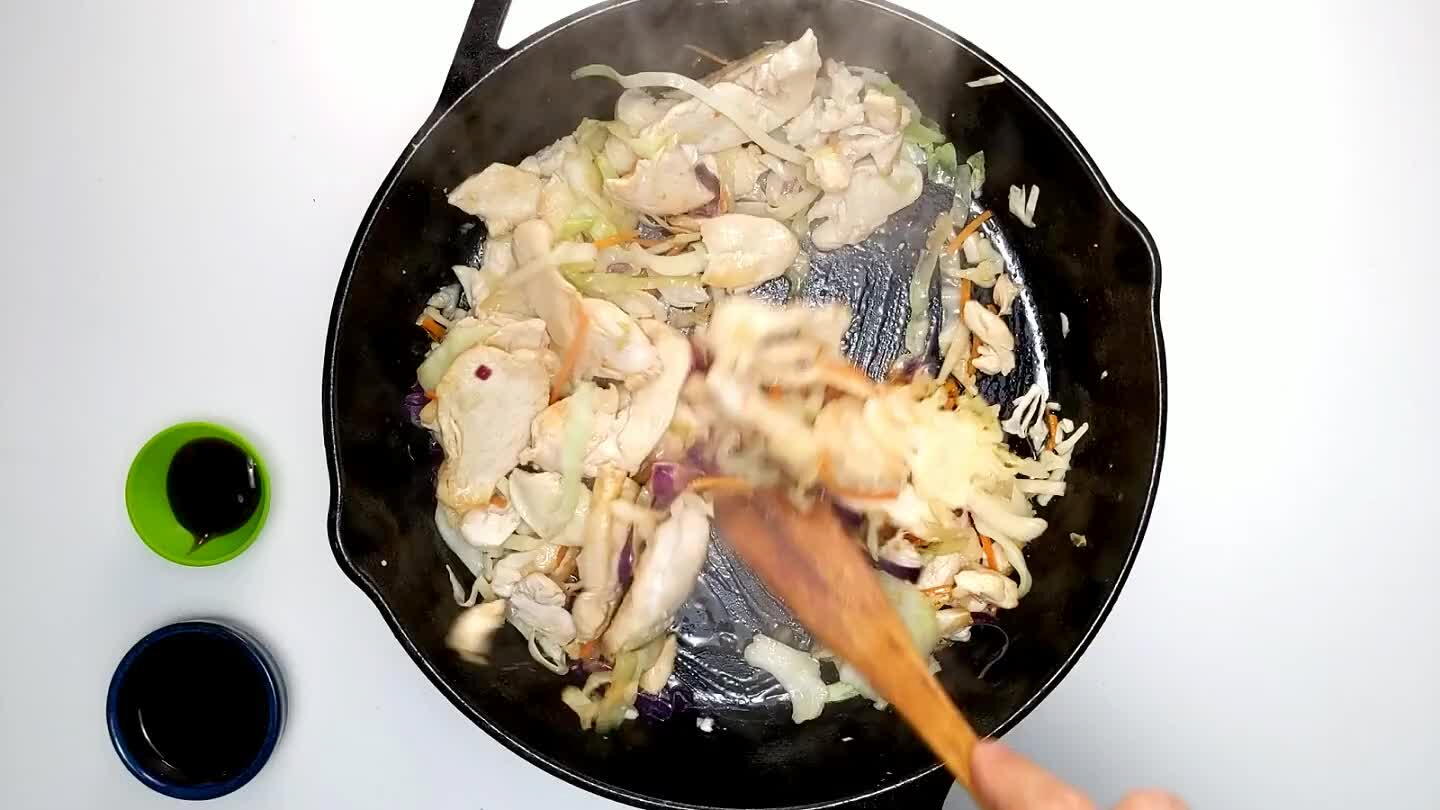 Add the soy sauce.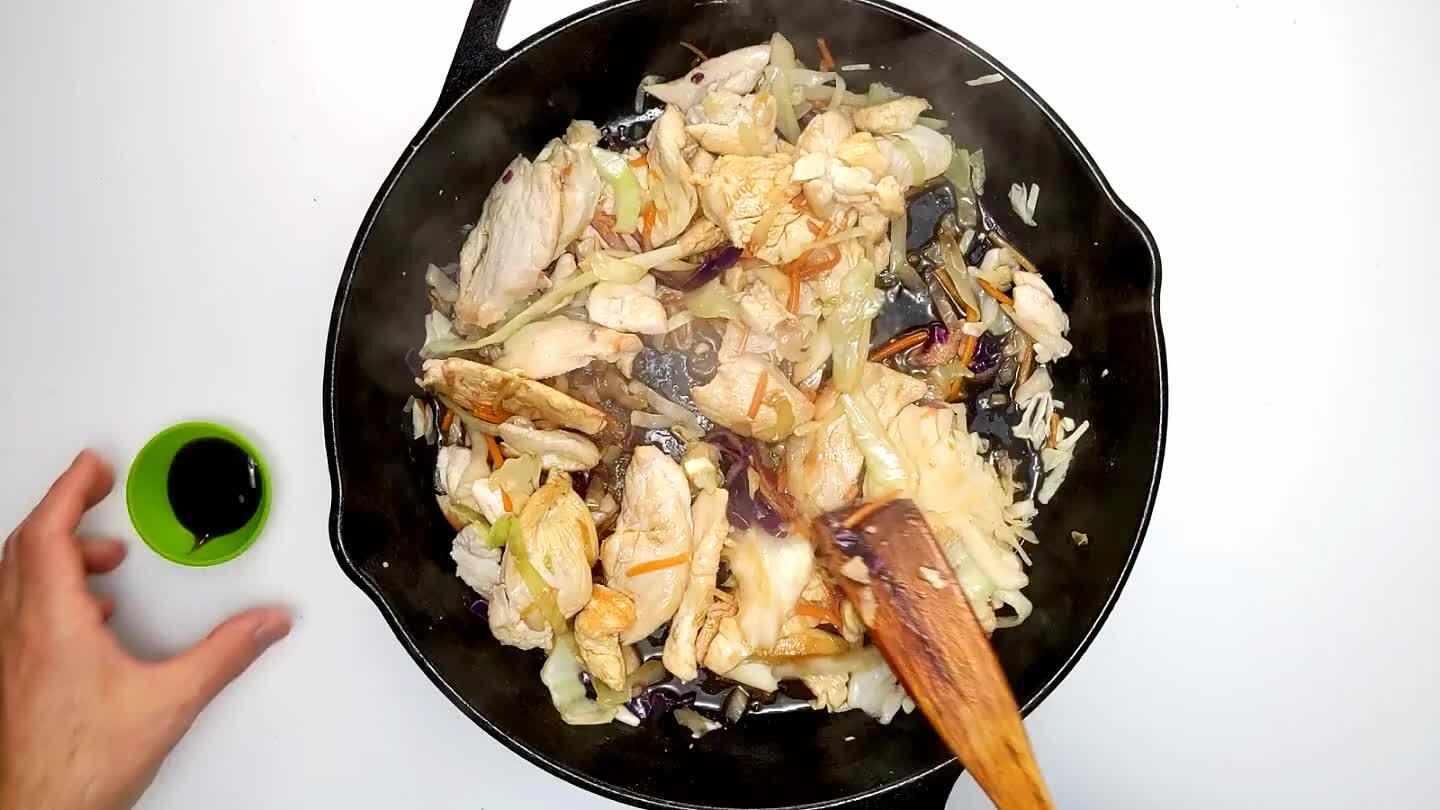 Add the oyster sauce. Give it a stir and let it reduce a little.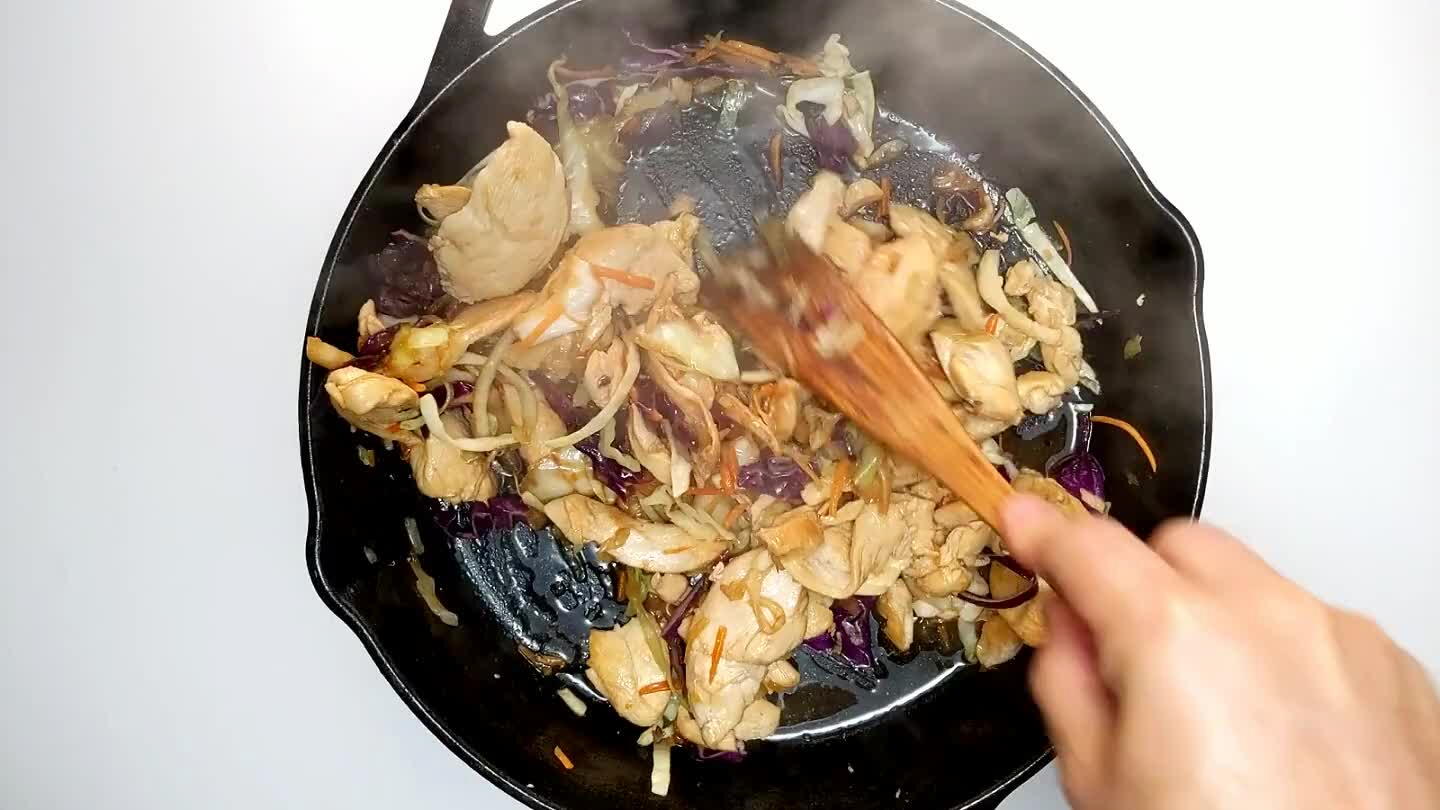 Stir in the noodles. Toss to coat in sauce and distribute the vegetables.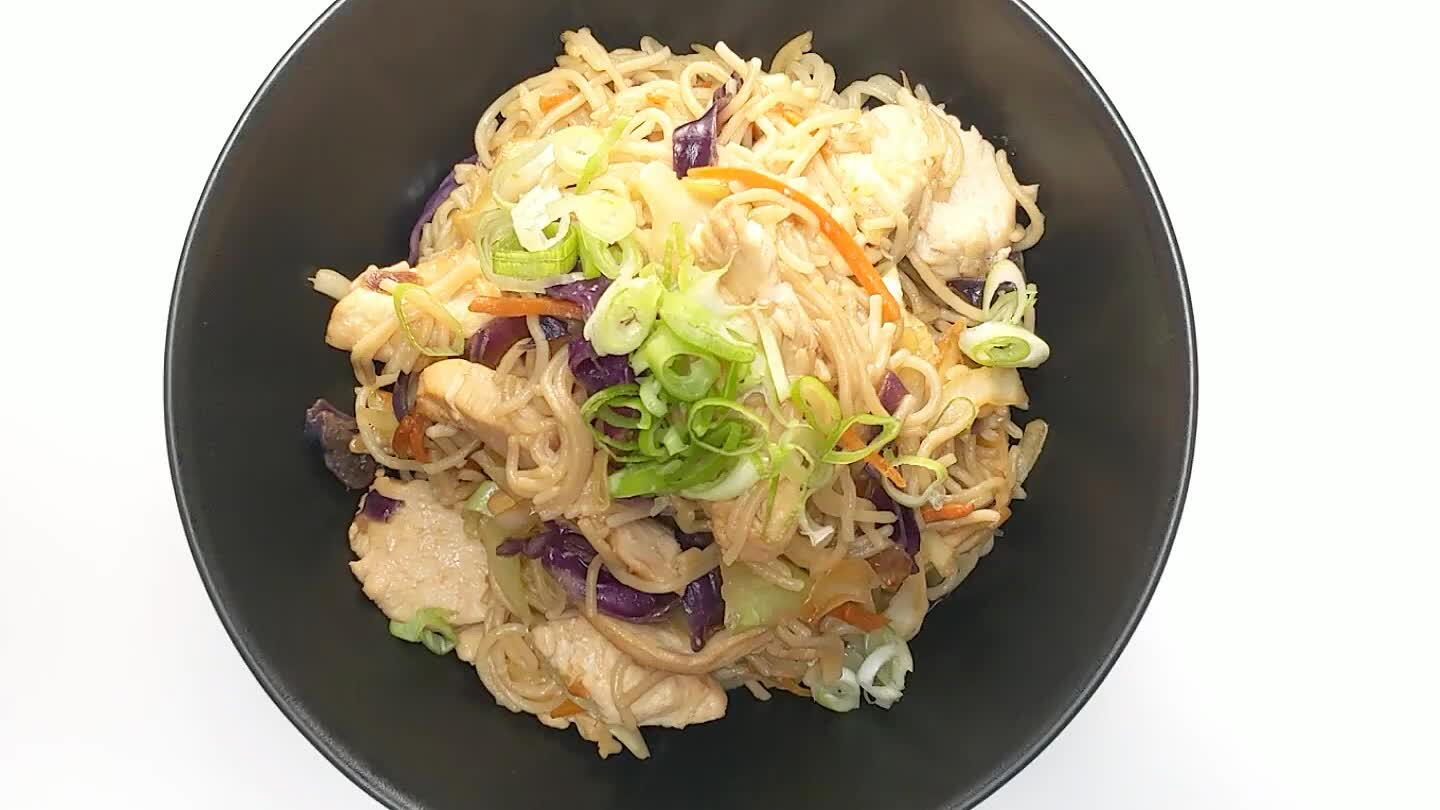 Comments