Chicken Drumettes with Asian Bbq Sauce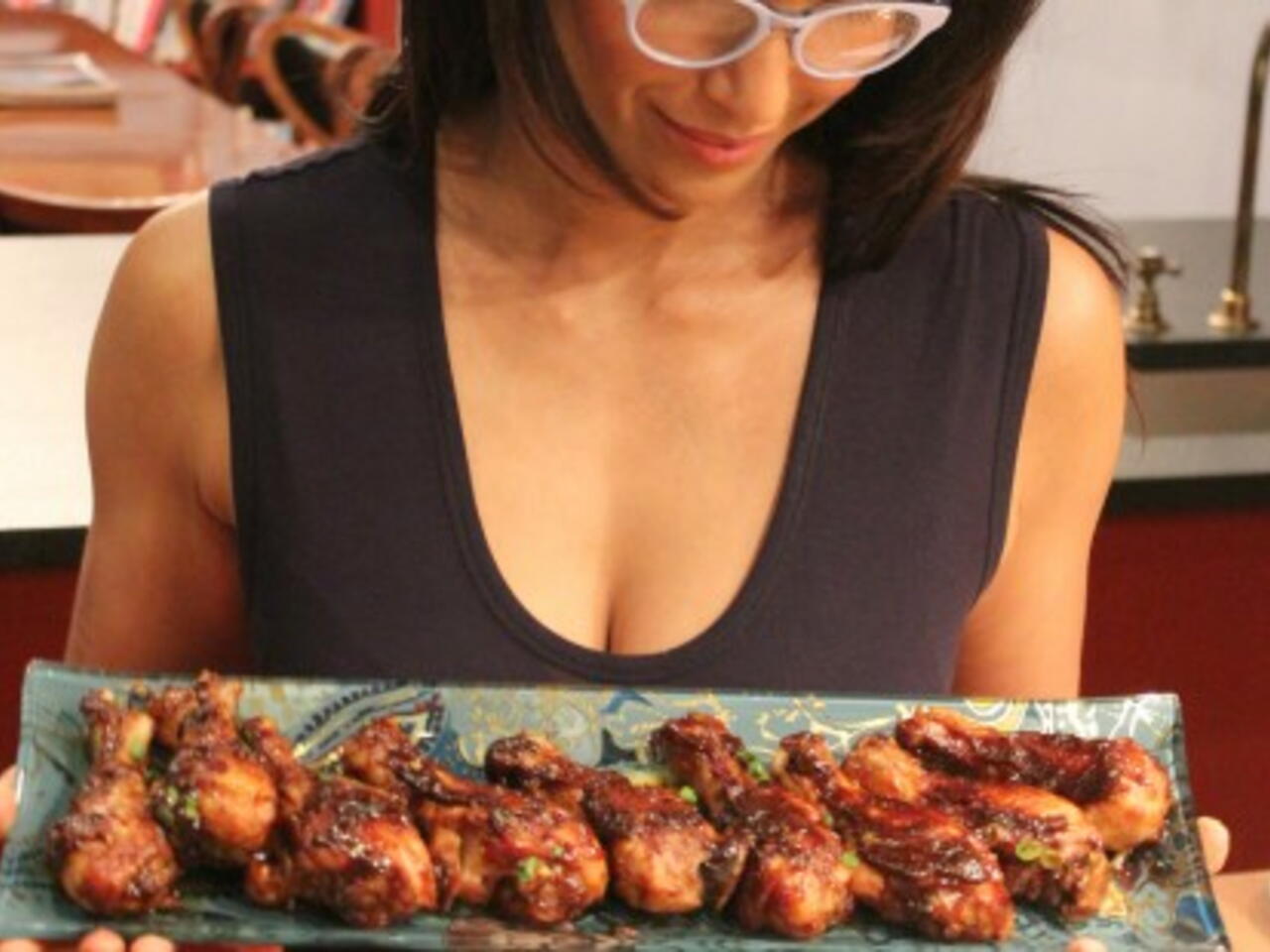 What you will need
2 ½ lbs chicken drumettes
2 teaspoons salt
1 teaspoon crushed black peppercorns
1 tablespoon canola oil
¾ cup Hoisin sauce
1 tablespoon ground cumin
1 tablespoon ground coriander
1 tablespoon cayenne (or to taste)
1 tablespoon freshly grated ginger
1 tablespoon honey
6 cloves garlic
(Nutritional facts 219 calories, 11.93 g fat, 11.29 g carbohydrates, 16.33 g protein, 100 mg cholesterol, 1007 mg sodium)
How to cook
Wash and dry the drumettes, arrange in a single layer on a large platter and allow to rest uncovered for at least 8 hours, preferably overnight.
Lightly season chicken with canola oil, salt and black pepper. Using a pairing knife, make two slits in the meatiest part of each drumette, which will help it to better absorb the sauce. Spread drumettes evenly in a baking dish.
Bake uncovered for 20 minutes. Reduce heat to 400ºF and bake for another 20- 25 minutes, until skin looks crispy.
In a small saucepan, combine hoisin sauce, cumin, coriander, cayenne, ginger, garlic and honey. Heat over medium-low until warm.
Remove drumettes from oven and drain excess fat from the baking dish, leaving about a tablespoon or so reserved in the bottom of the pan. Drizzle wings with half of the sauce mixture, tossing until drumettes are well coated. Return to oven and cook for another 5 to 10 minutes. Transfer drumettes to a serving platter, add a little more of the sauce mixture to chicken and garnish with diced scallions.