Chicken Ginger Meatballs with Sticky Asian Noodles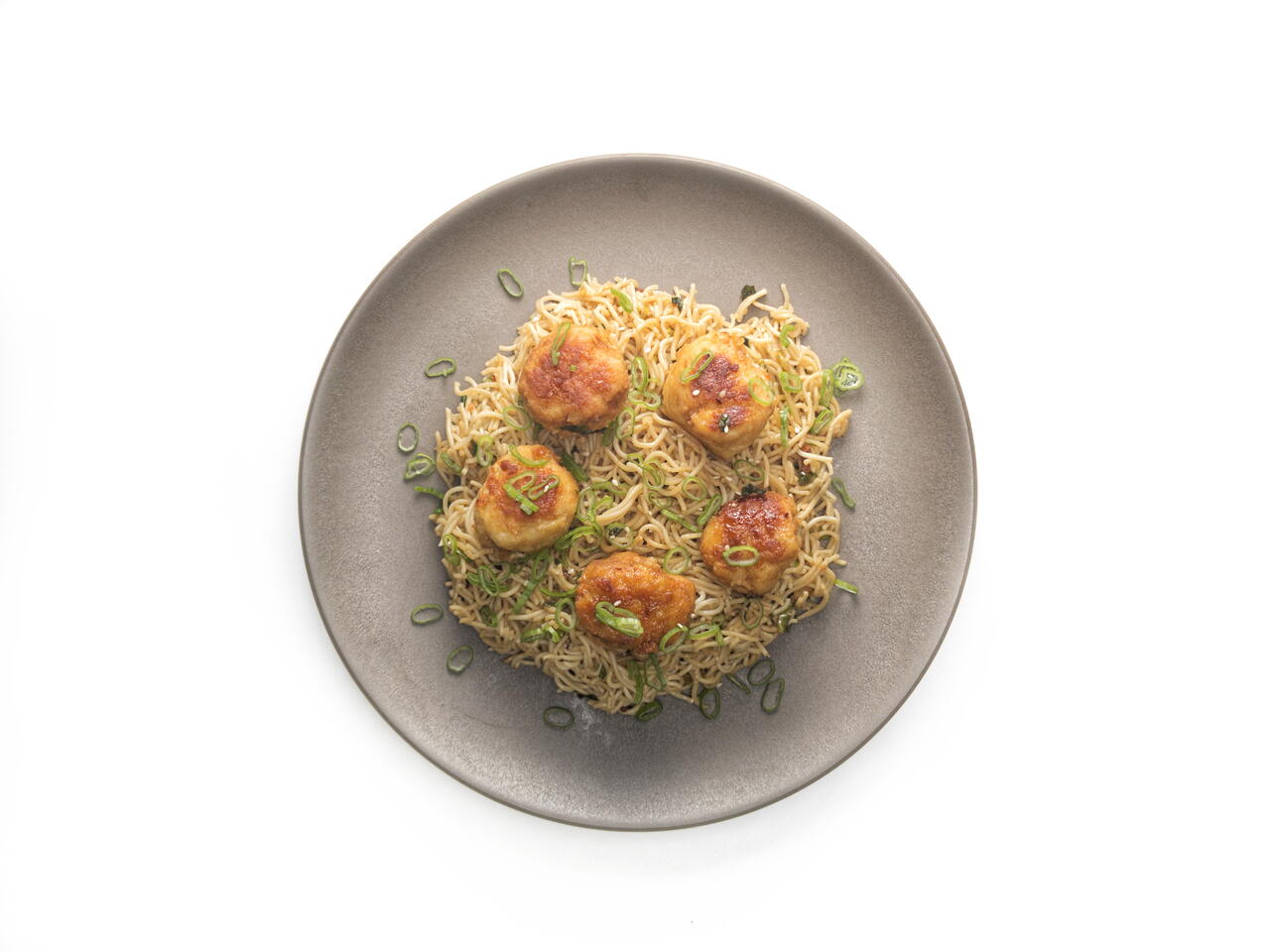 4 portions
25m
Soy, ginger and garlic make up the flavor backbone of this sweet and sour version of spaghetti and meatballs.
What you will need
3 cloves Garlic
2 inches Fresh Ginger
1 bunch Scallions
1 lb Ground Chicken
2 Eggs
1 cup Panko
1/2 tsp Salt
1 Tbsp Sesame Oil
1/2 tsp Chili Flakes
1 tsp Sesame Seeds
2 Tbsp Honey
3 Tbsp Rice Vinegar
1/2 cup Soy Sauce
Rice Ramen
(Nutritional facts 169 calories, 8.61 g fat, 12.75 g carbohydrates, 10.82 g protein, 190 mg cholesterol, 666 mg sodium)
How to cook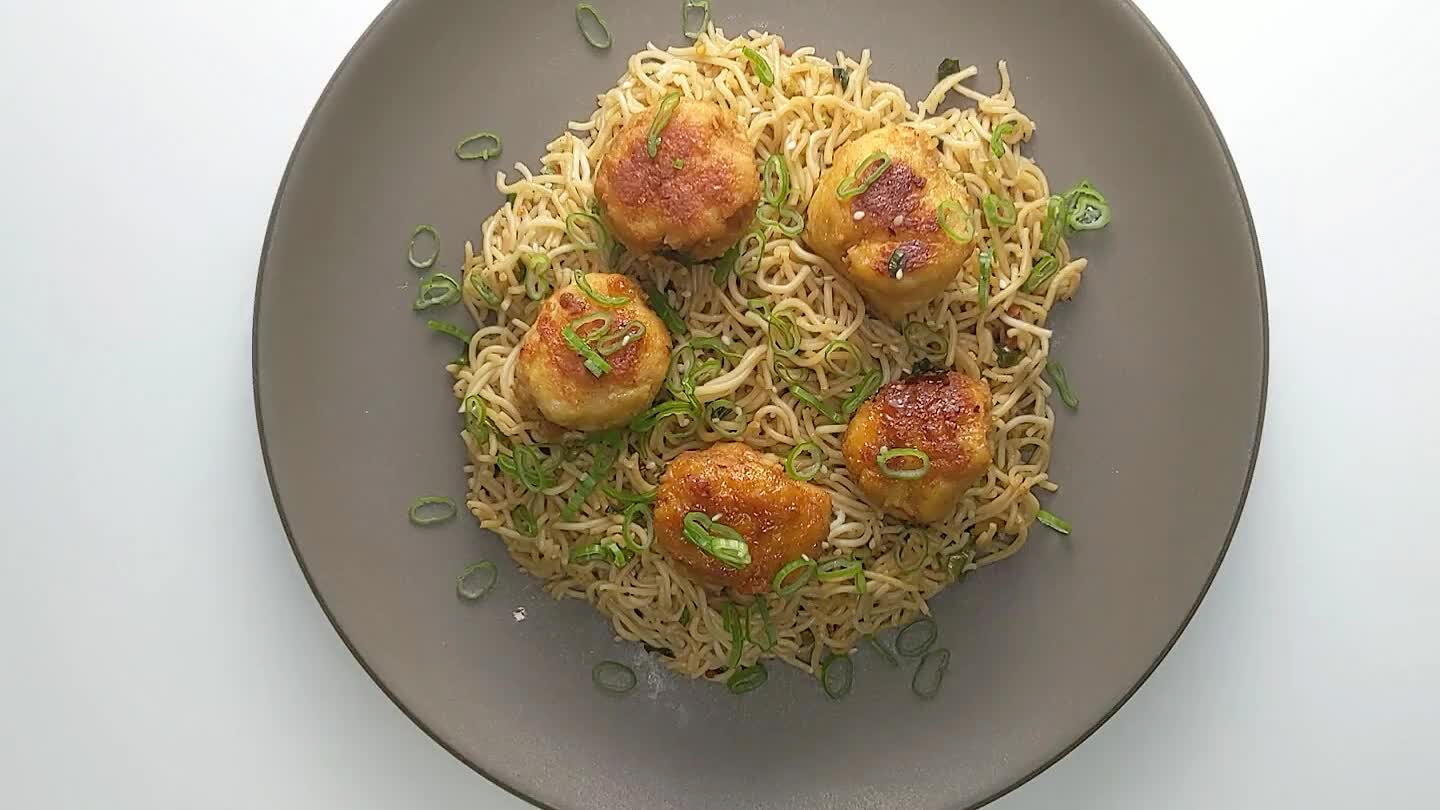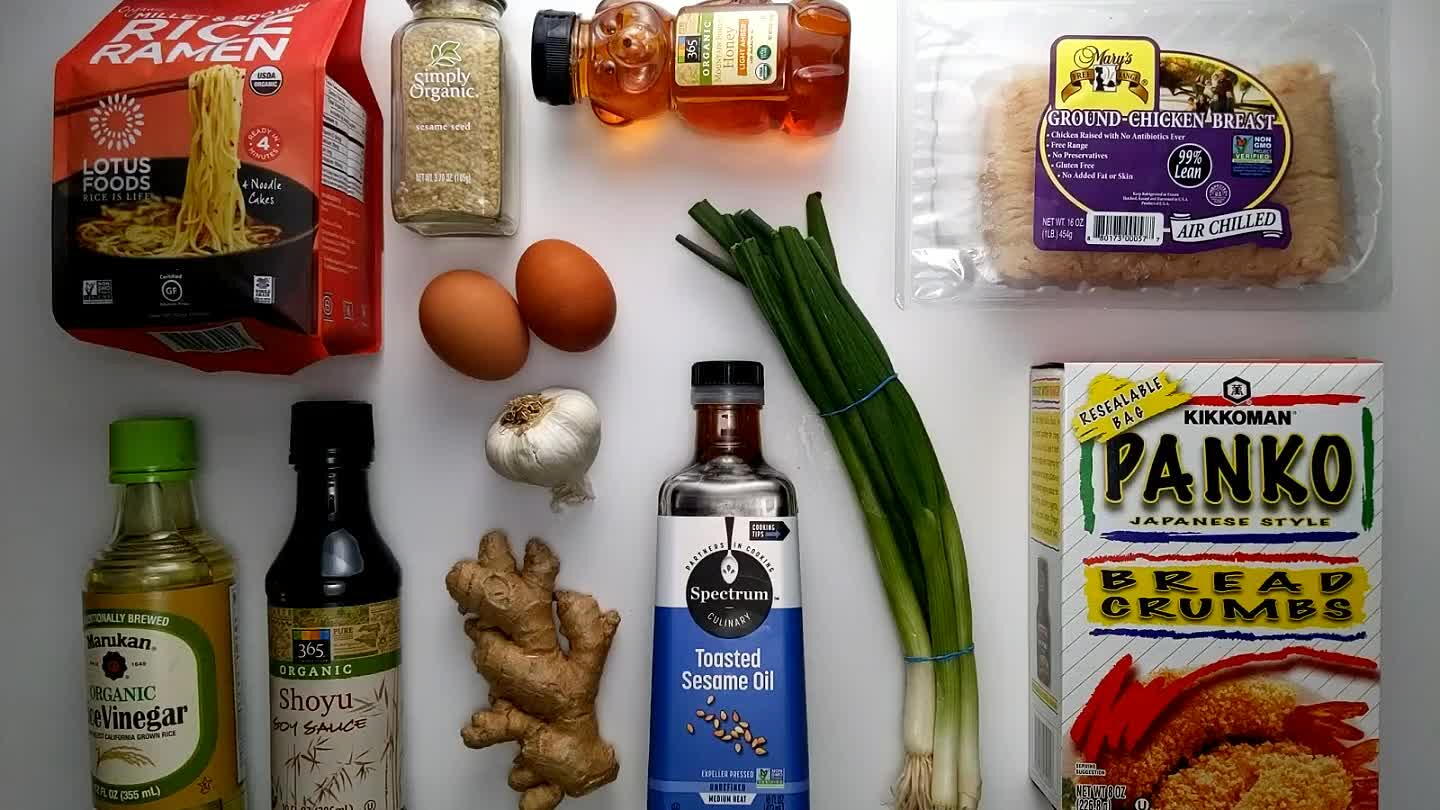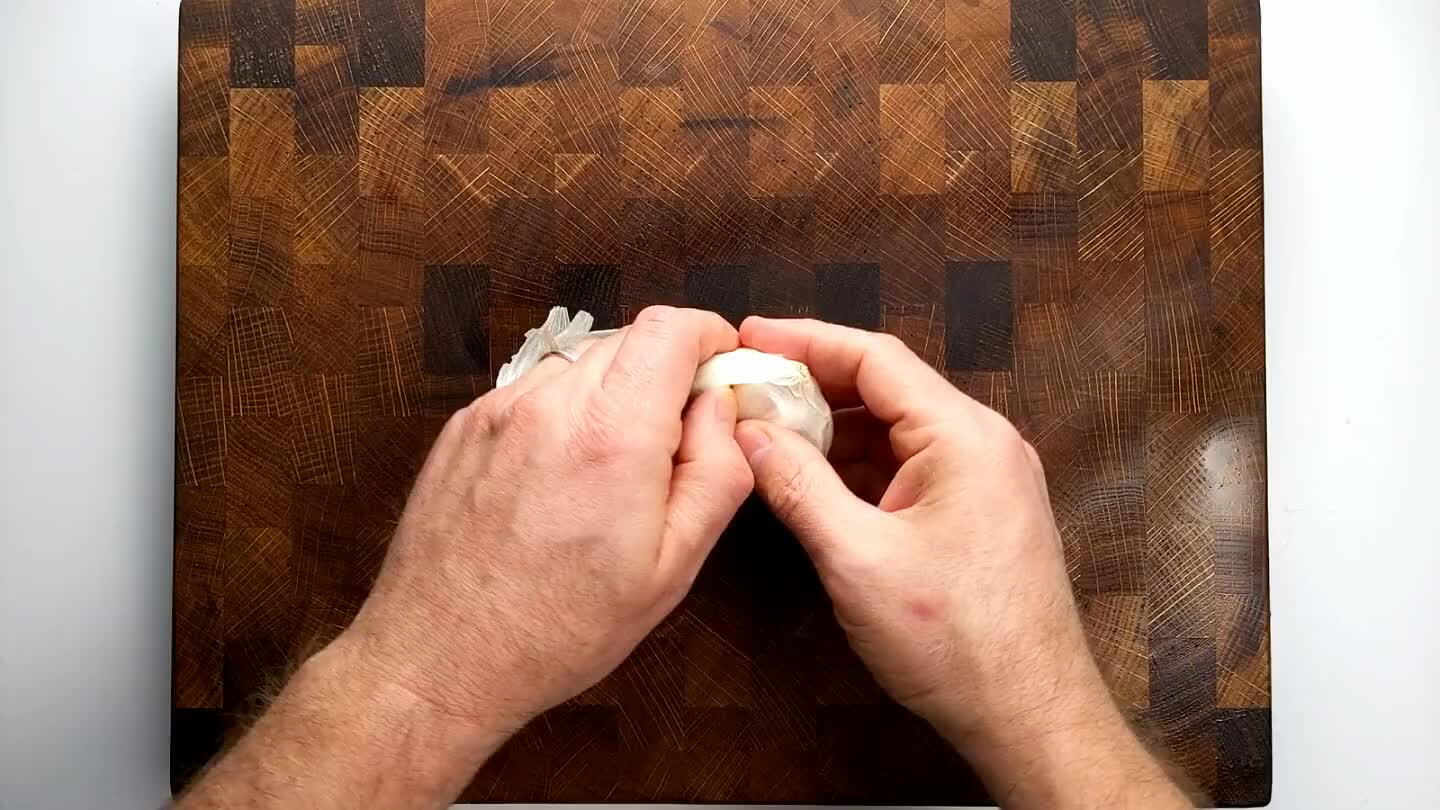 Peel garlic cloves and chop or grate to a fine paste.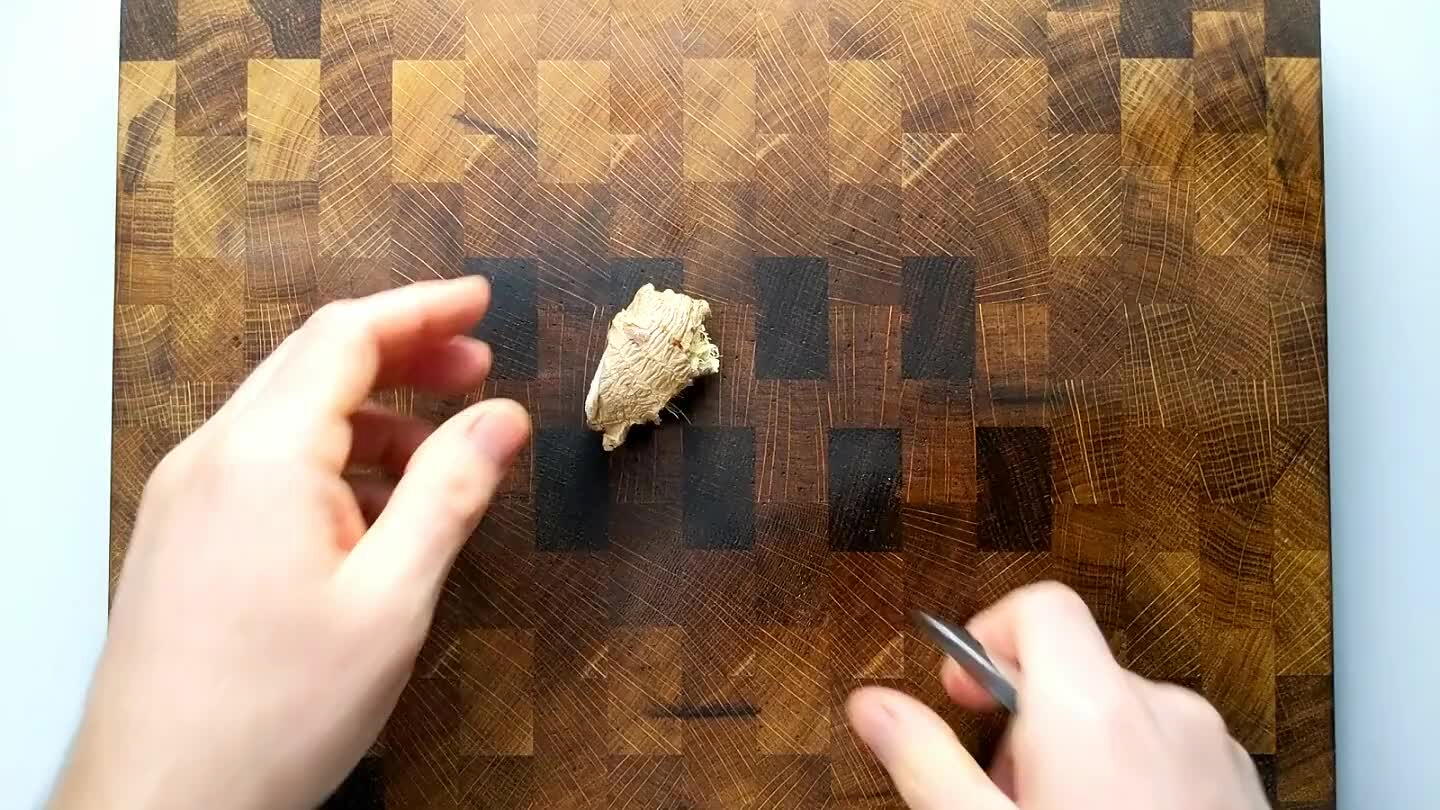 Peel ginger with a spoon and grate or chop to a fine paste.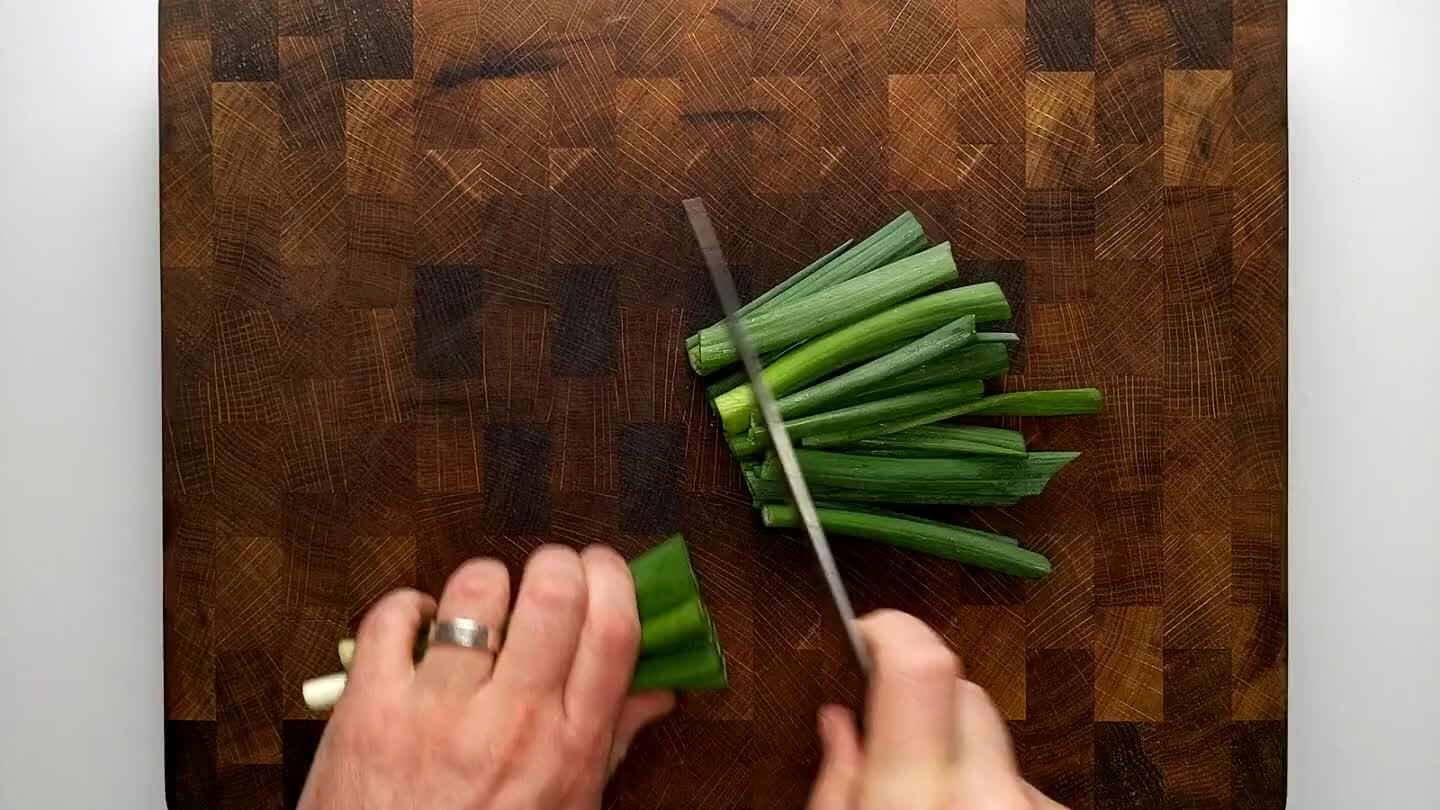 Wash the scallions and slice thin.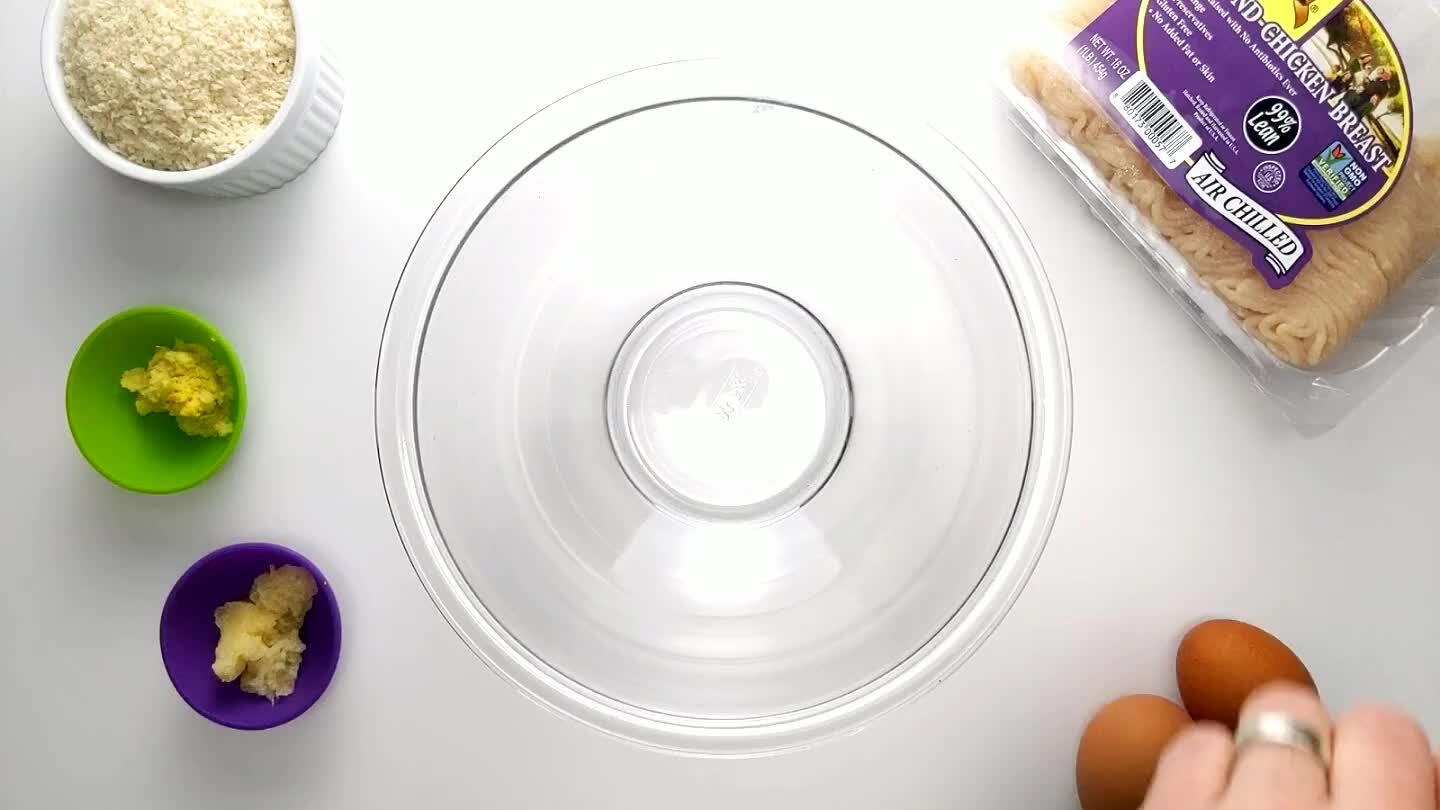 Place the ground chicken in a large mixing bowl.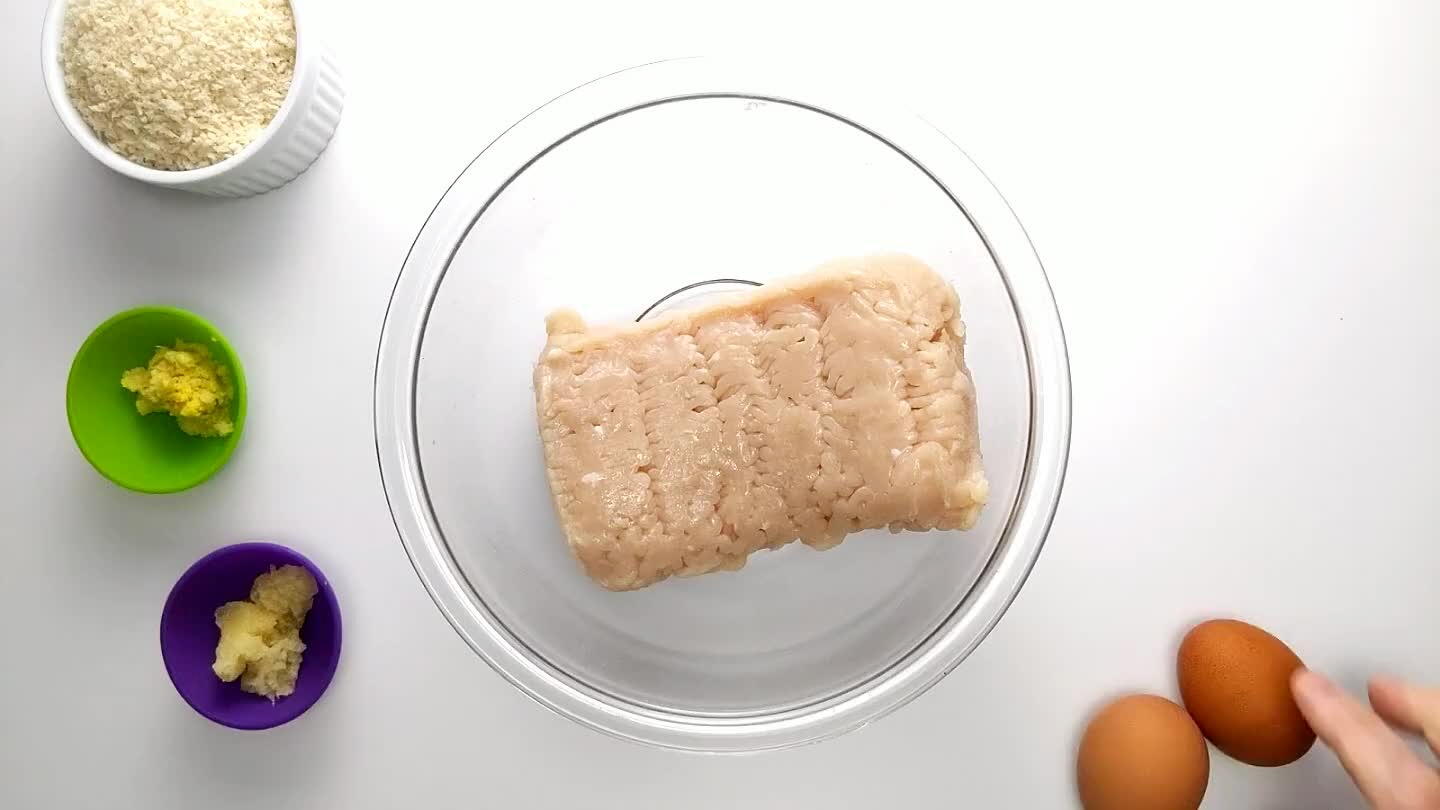 Add the eggs.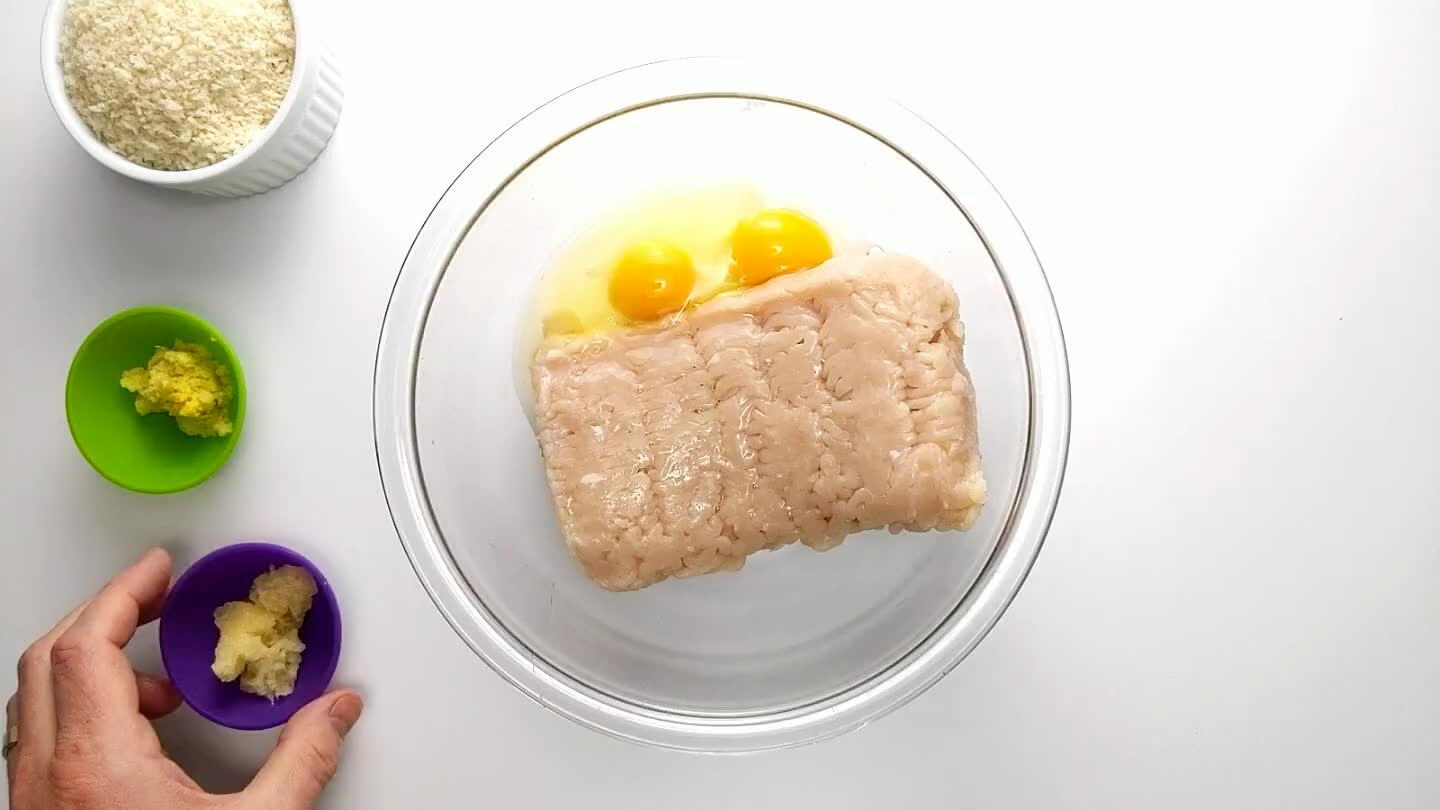 Add the crushed garlic.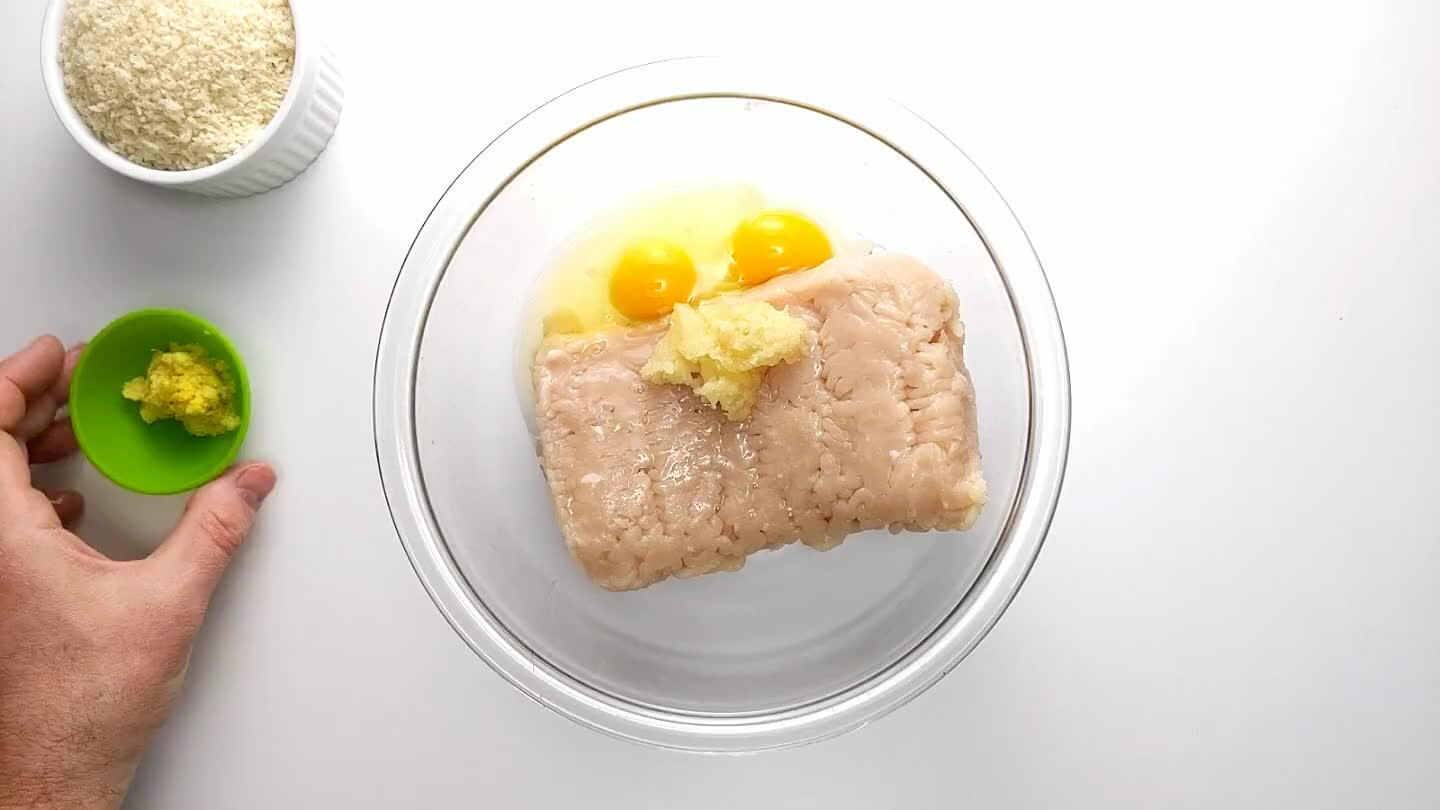 Add the grated ginger.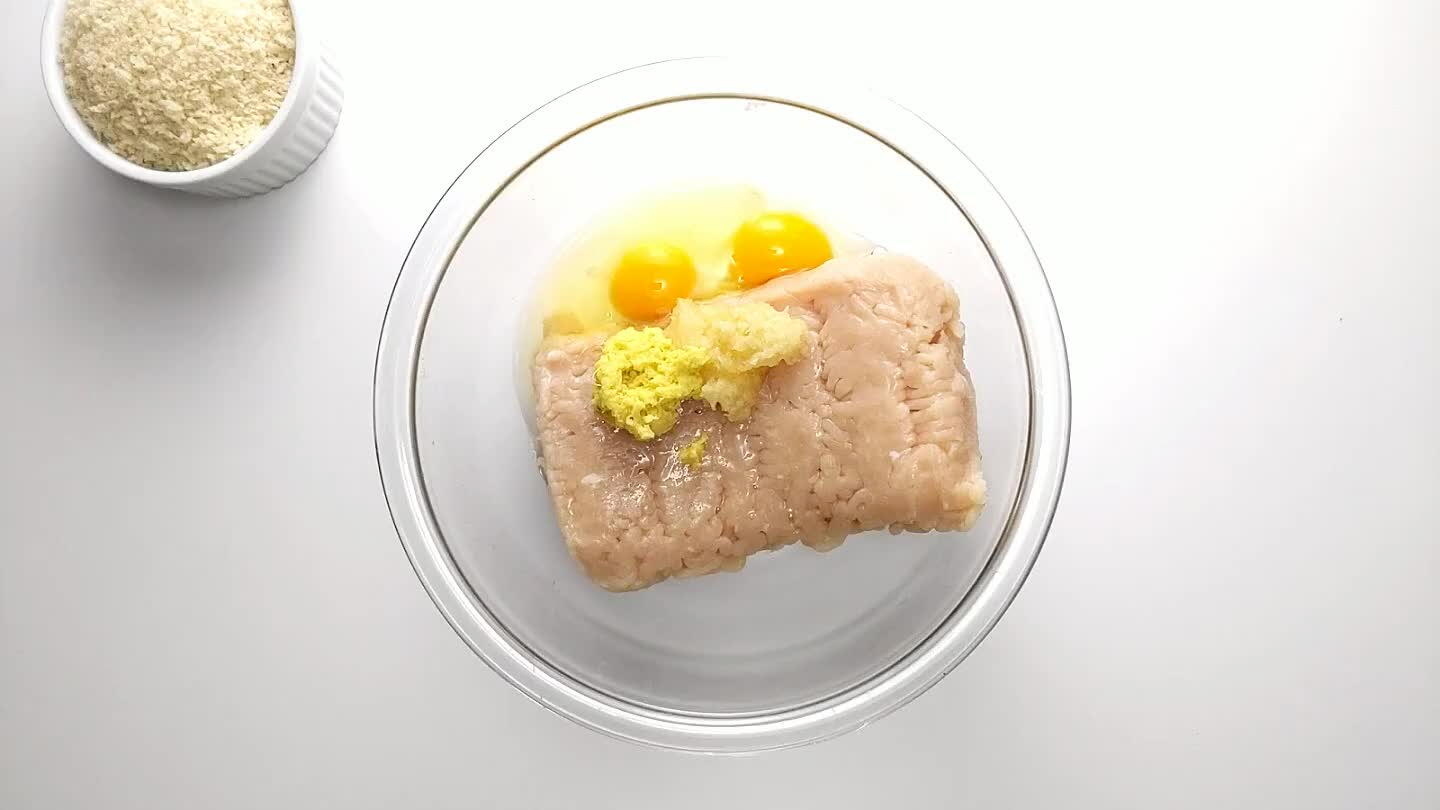 Add the panko.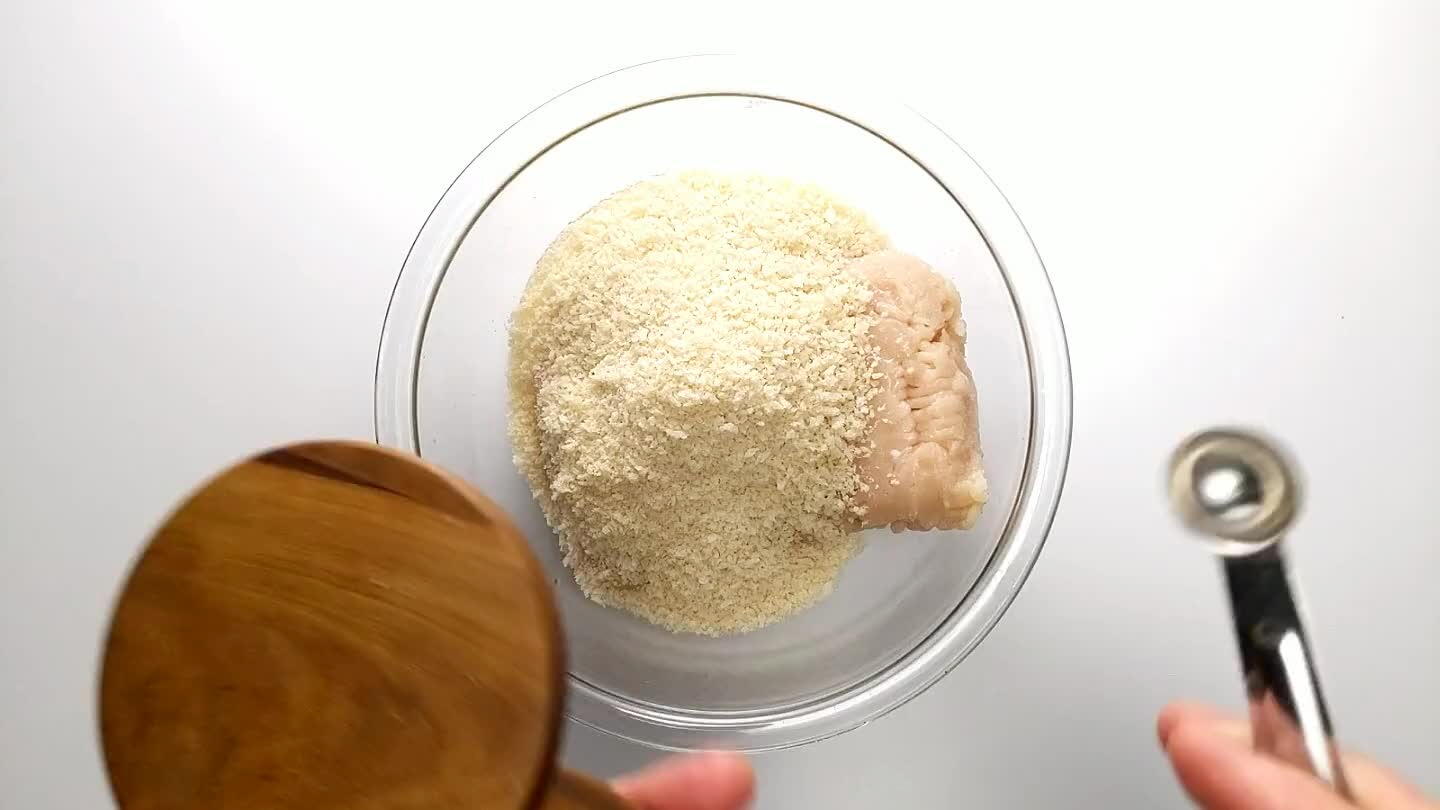 Add the salt. Mix well. You'll probably need to mix by hand in order to distribute all of the ingredients evenly.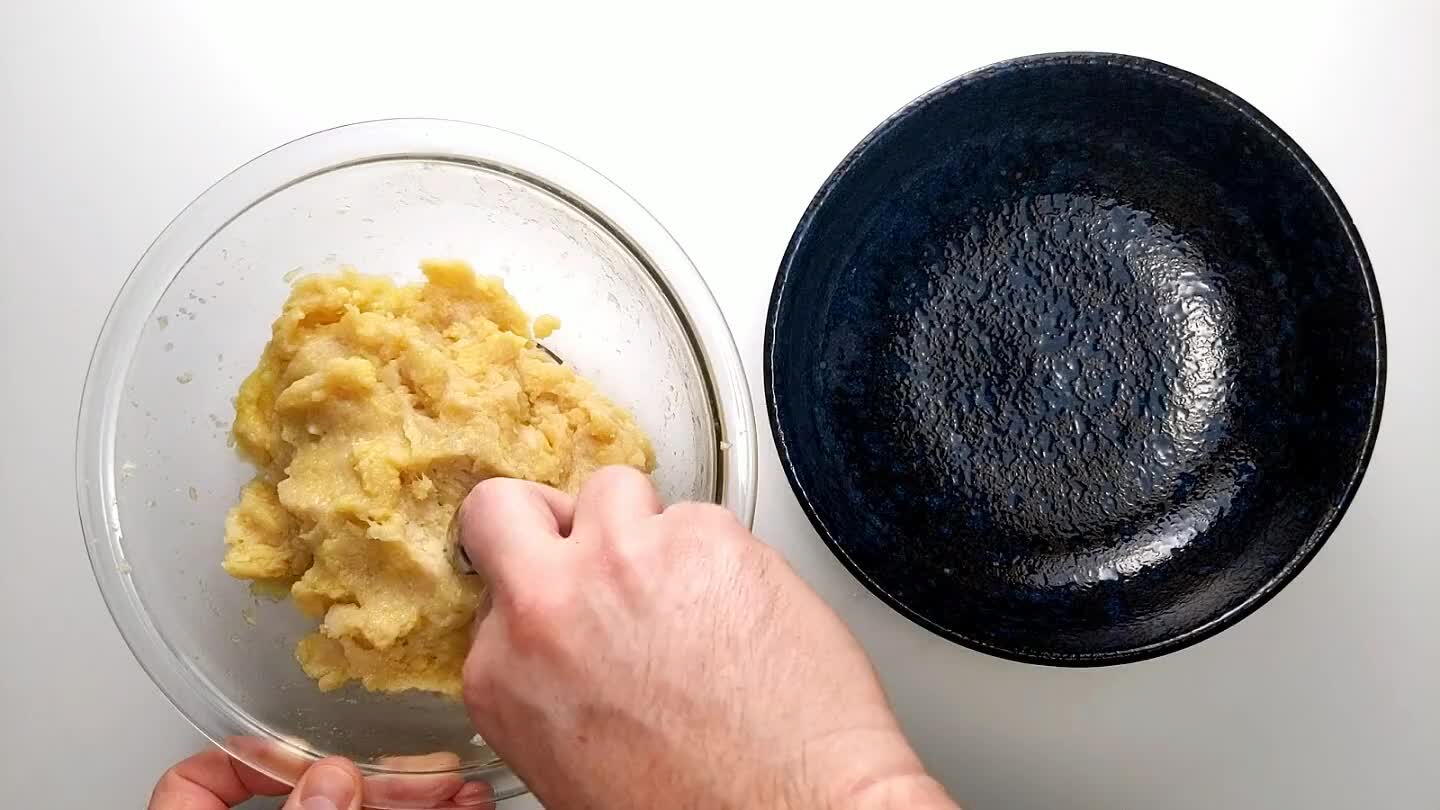 Form the meat mixture into balls, about 3/4 the size of a golf ball. A heaping tablespoon works well as a portion indicator.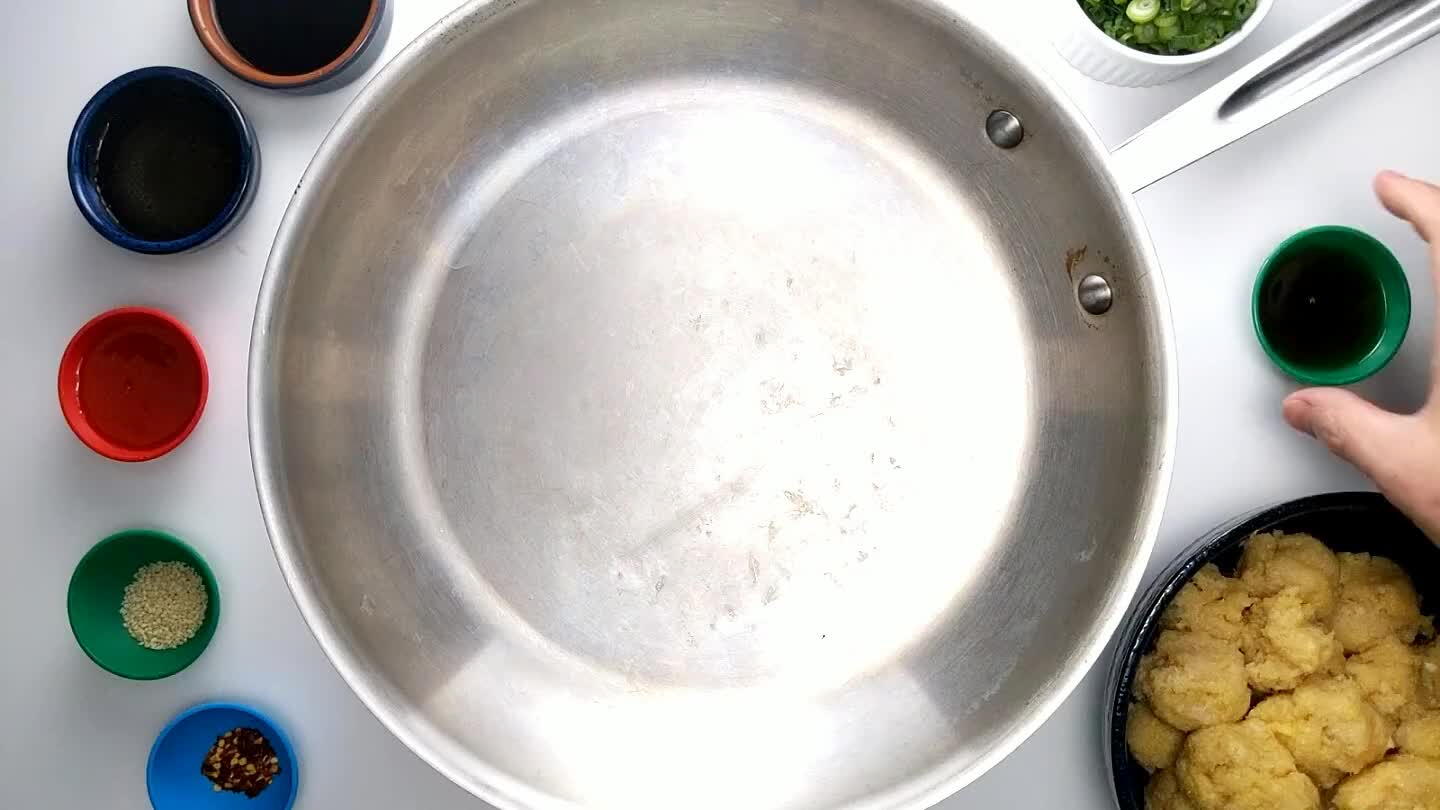 Heat the sesame oil in a large frying pan over medium heat until it begins to shimmer and flow quickly.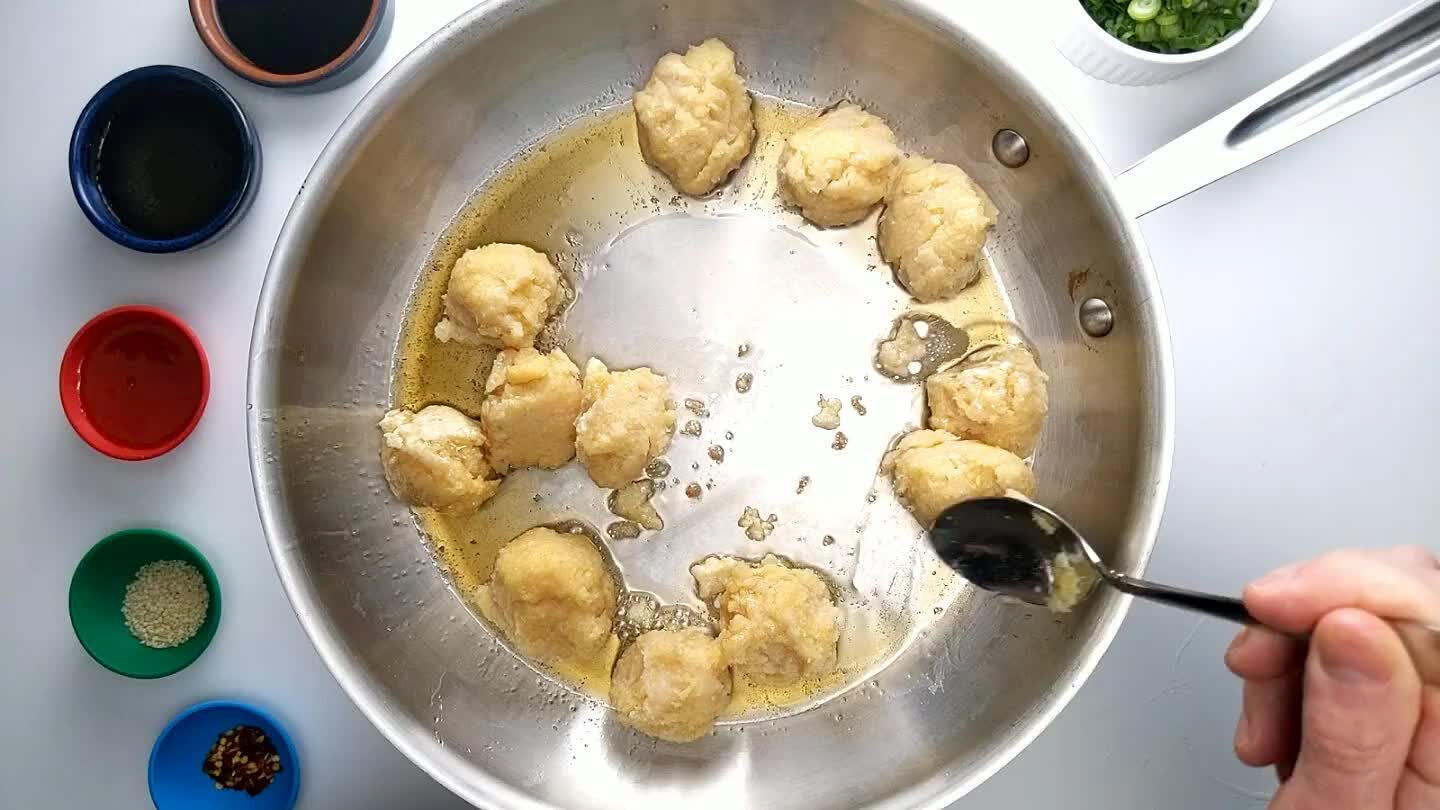 Brown the meatballs on 2 opposite sides.
Toss in the chili flakes.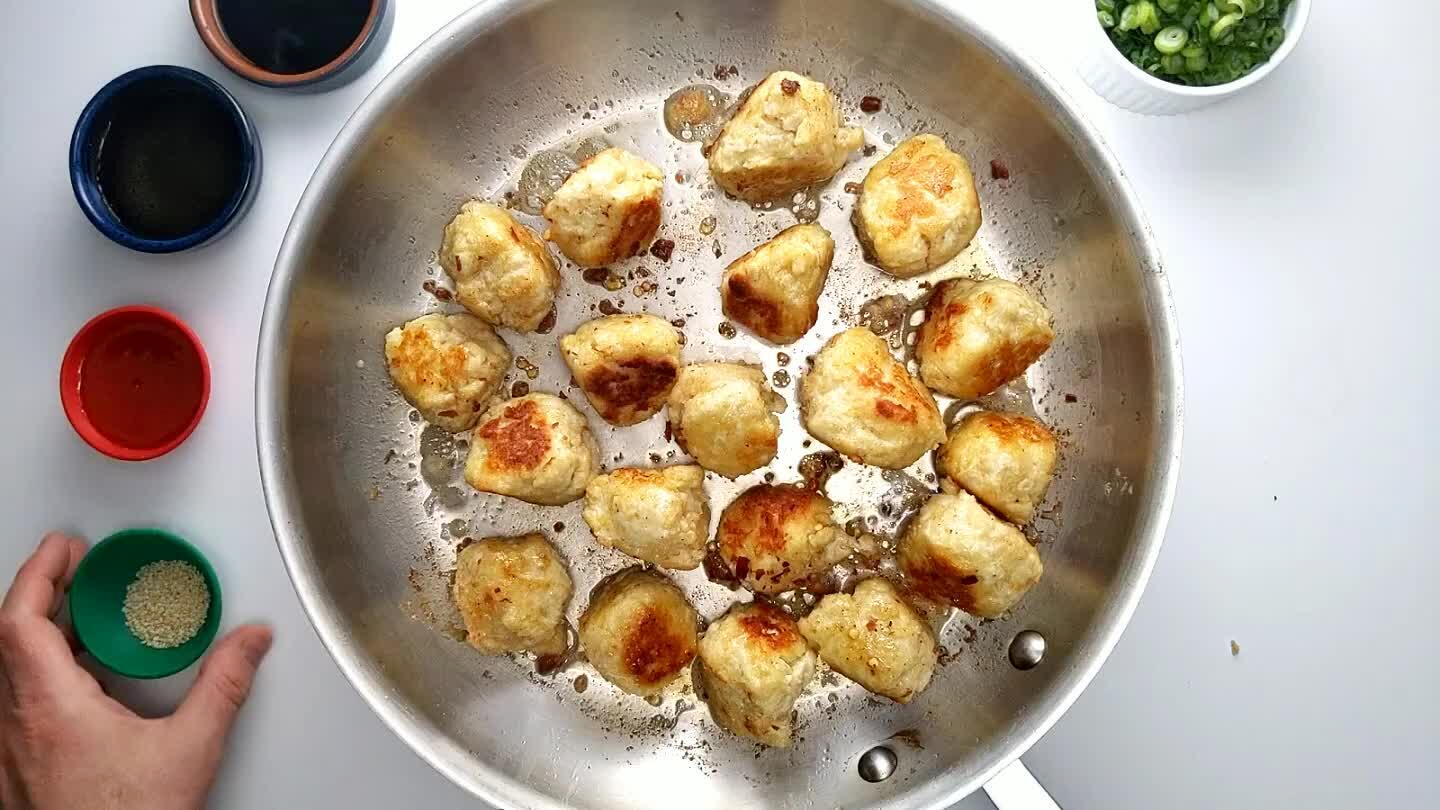 Add the sesame seeds. Toast the chili flake and sesame seeds in the hot oil for about 15 seconds.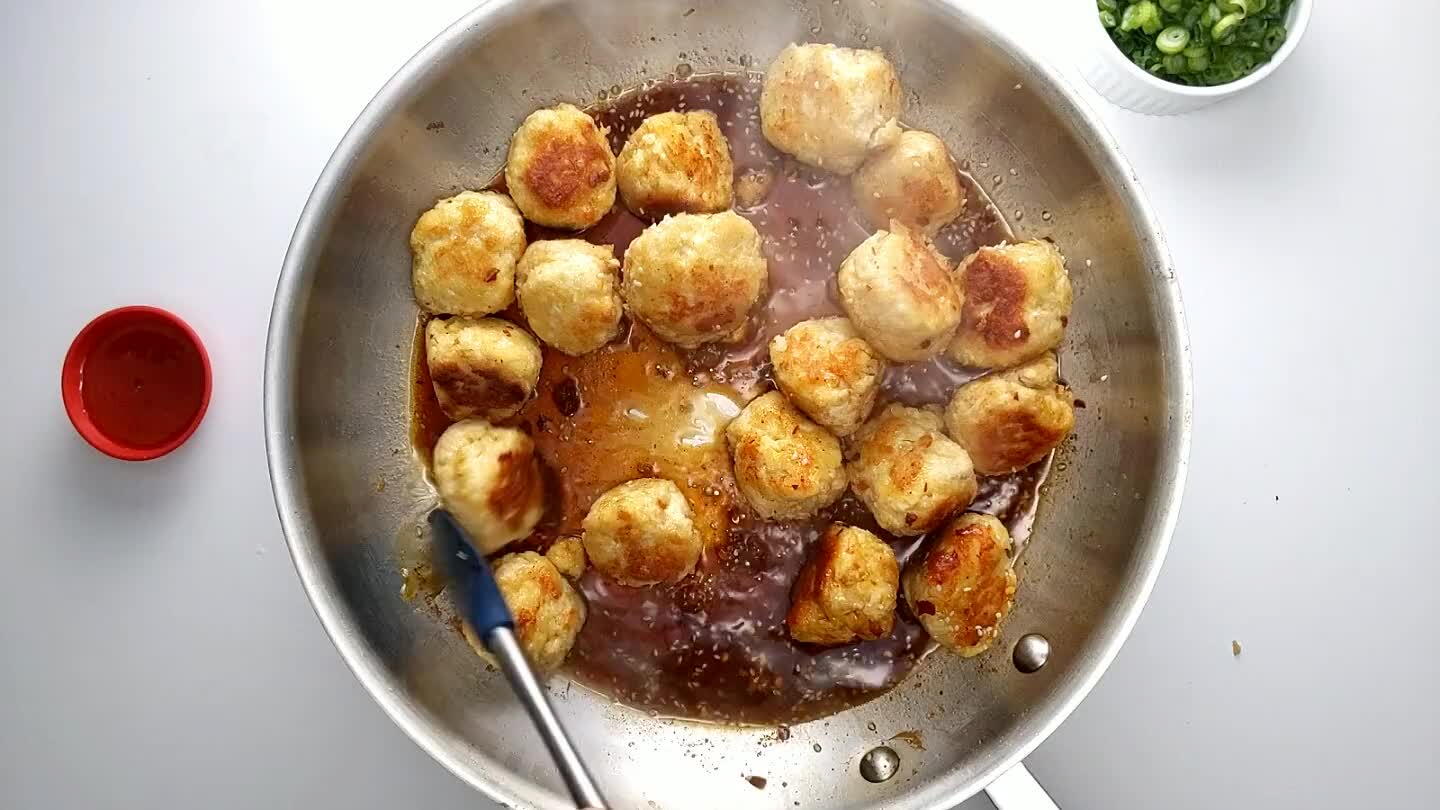 Stir in the honey.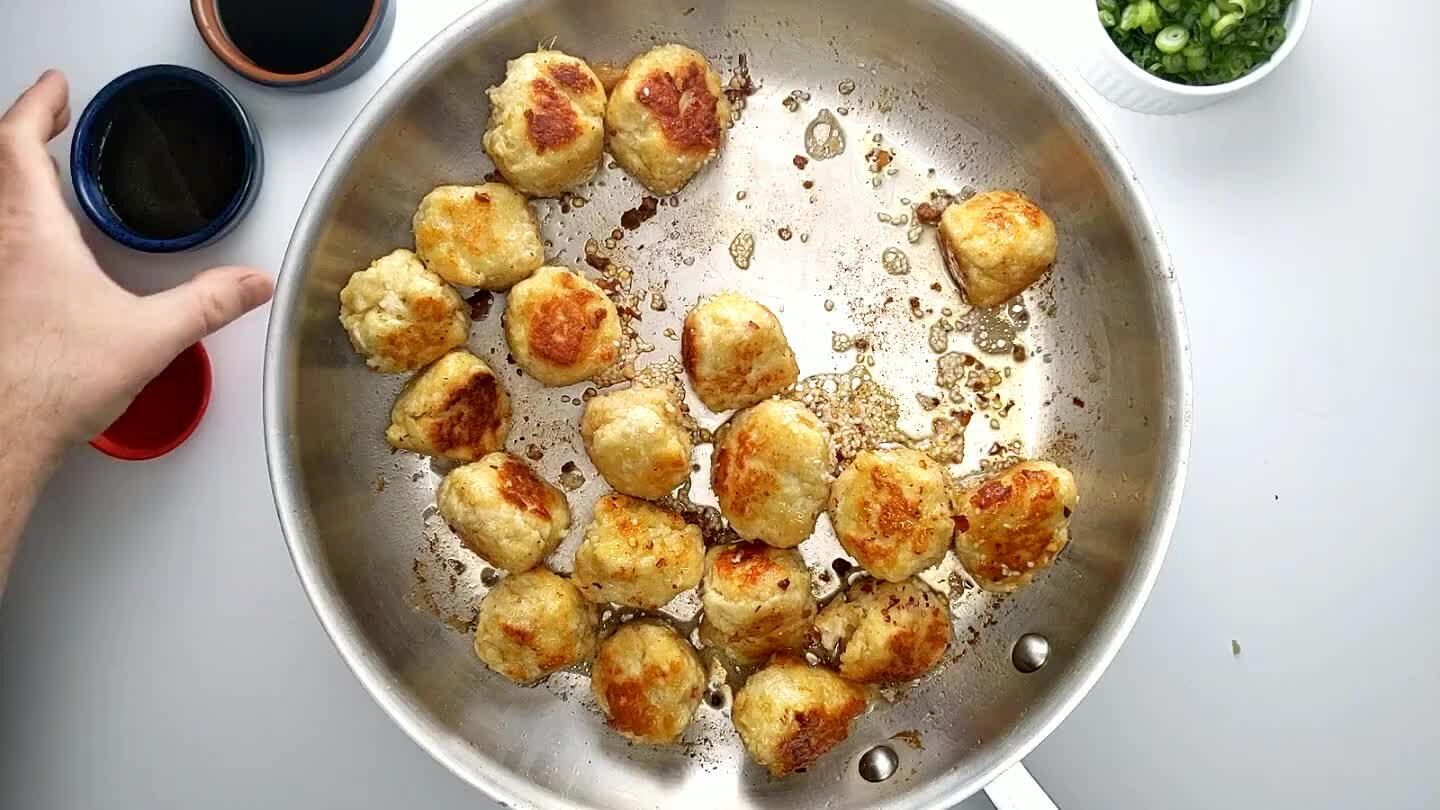 Add the rice vinegar.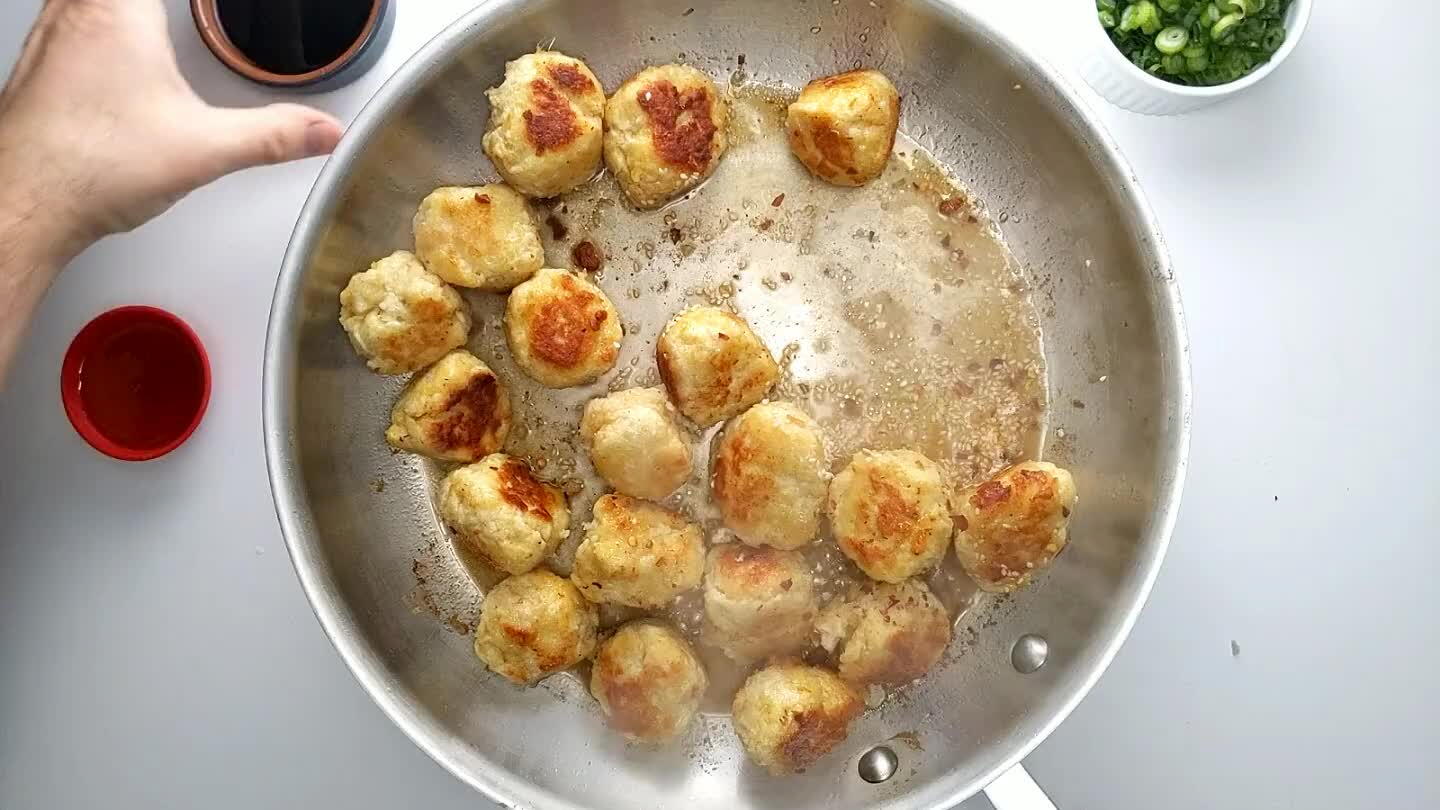 Add the soy sauce. Reduce the heat and simmer for about 5 minutes. You want to finish cooking the meatballs and also reduce the sauce a little so that it will coat the noodles.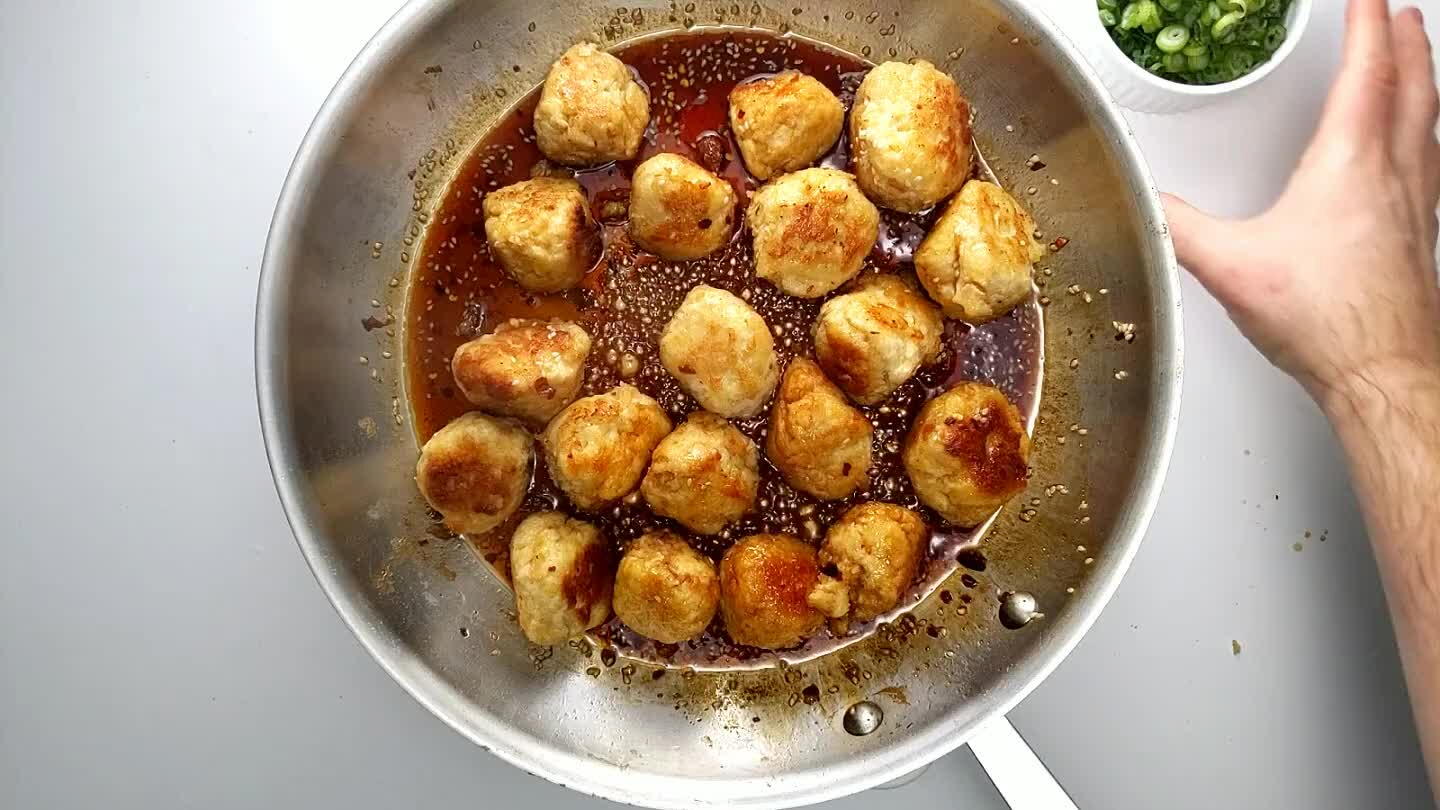 Toss in the sliced scallions.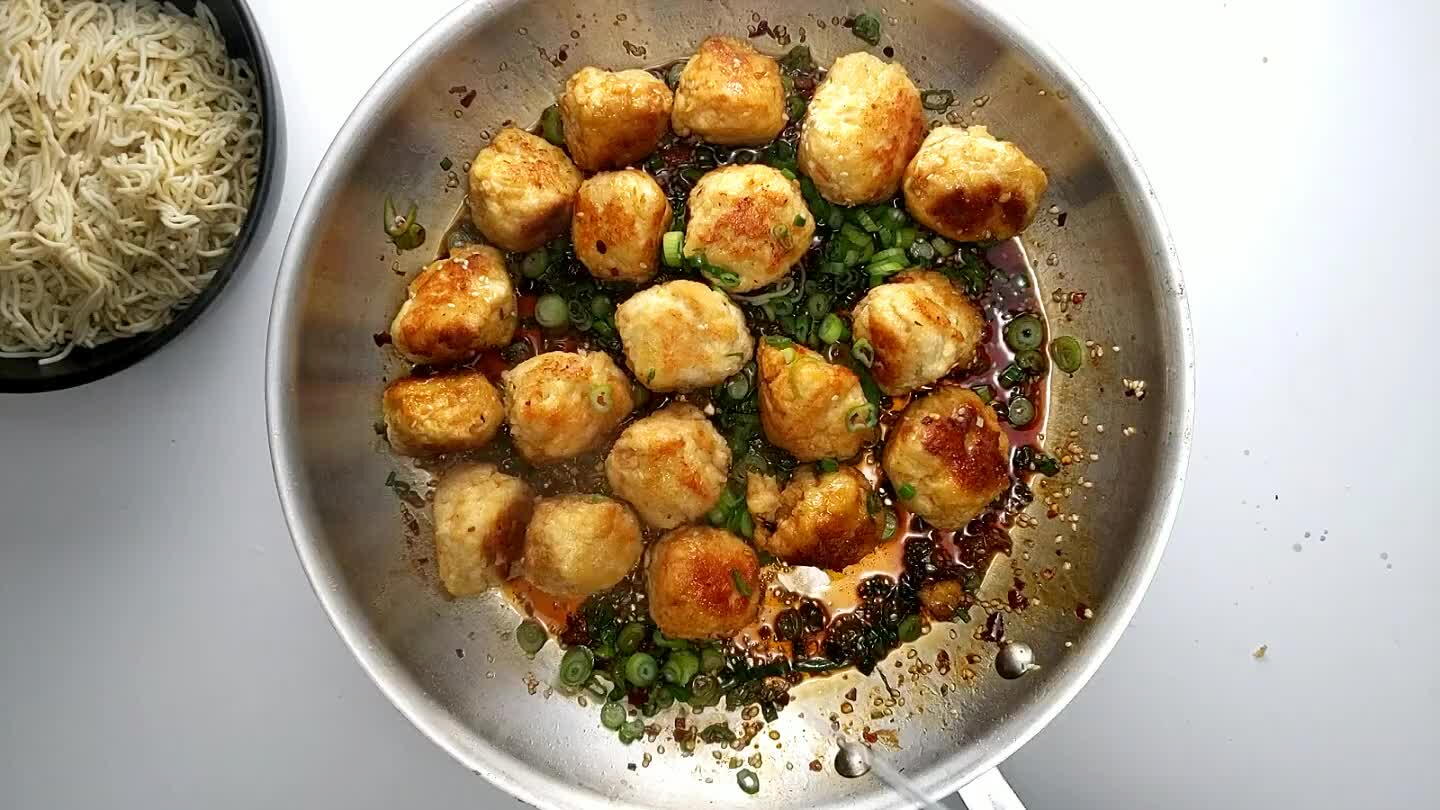 By the time the sauce is starting to get sticky, your meatballs should be cooked through, but if you're not comfortable cooking chicken, it's a good idea to bring in a thermometer. The internal temperature of the meatballs should be above 165°F.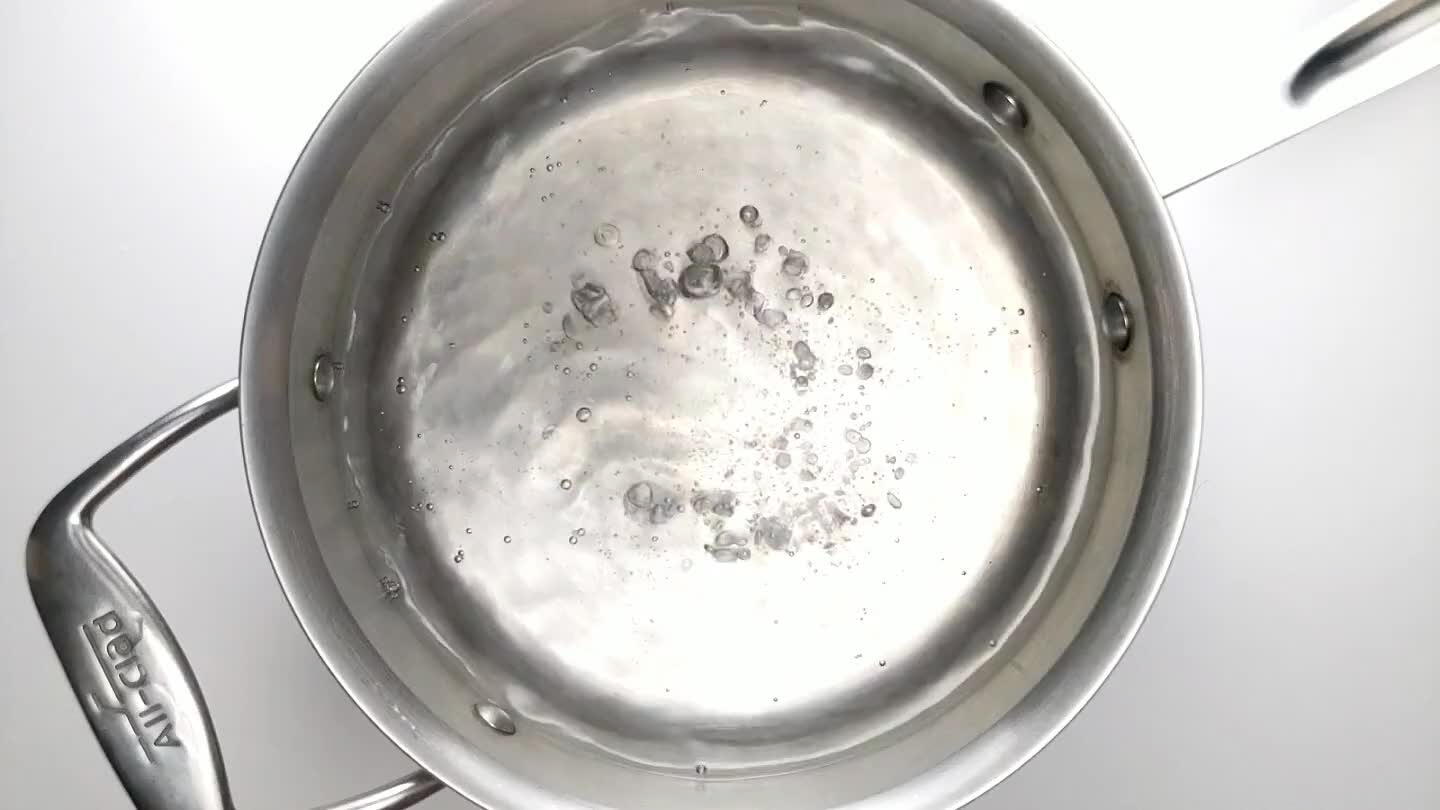 Bring a pot of water to a boil. Add the noodles. Set a timer for 4 minutes. After about a minute the noodles will soften enough that you can gently separate them with a fork or a set of chopsticks, just like making top ramen.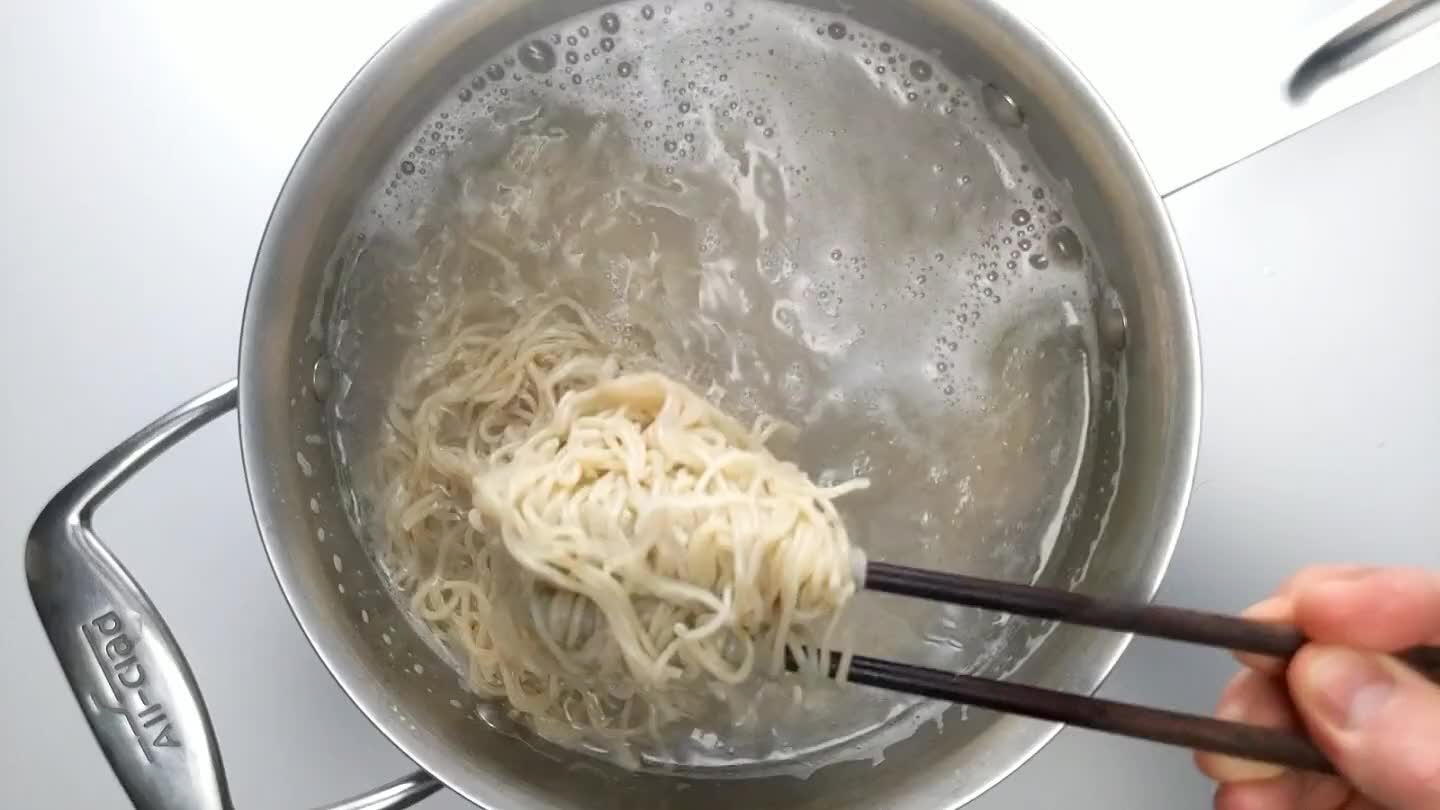 After about 4 minutes, the noodles should be tender. Strain them and set them aside.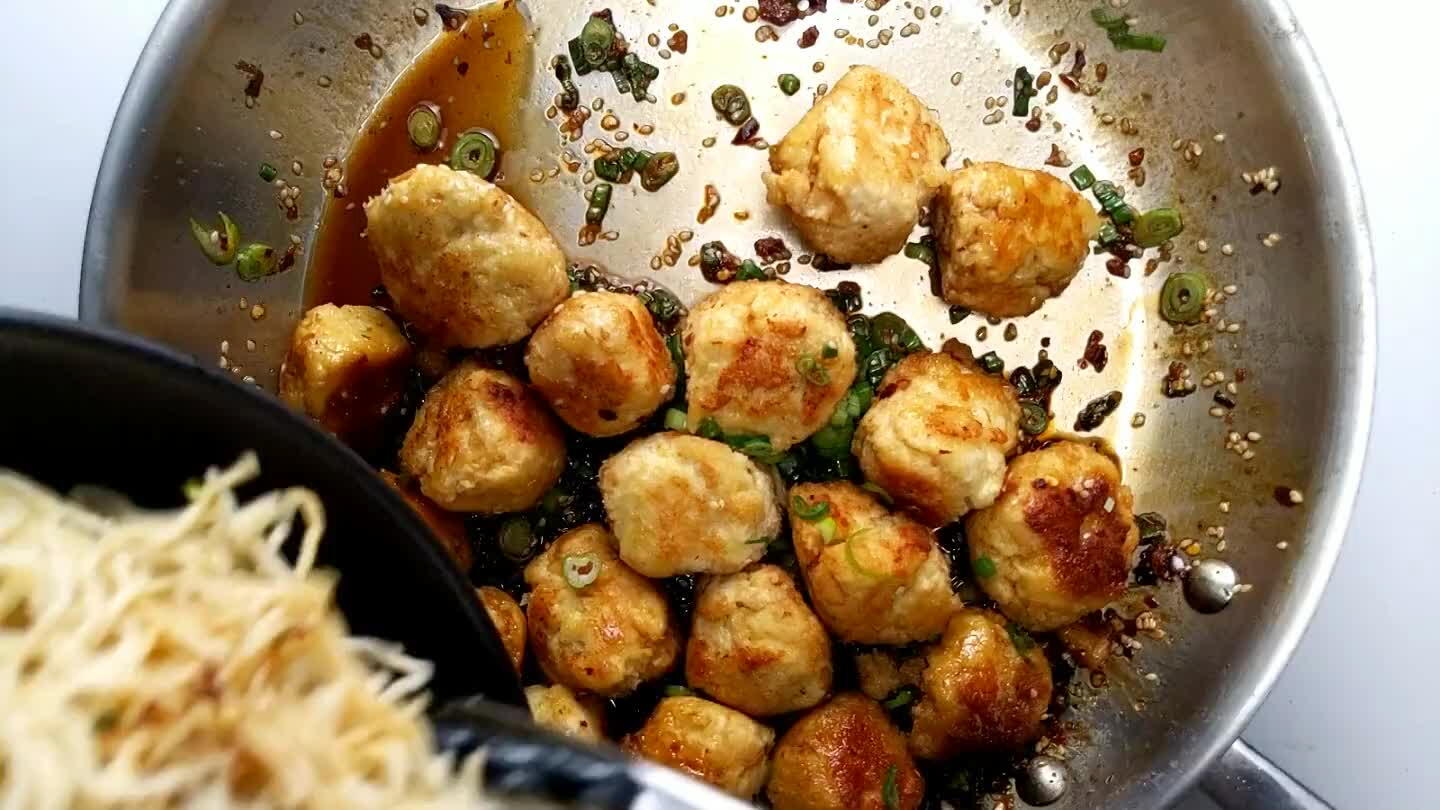 Add the freshly cooked noodles to the sauce and toss to combine.