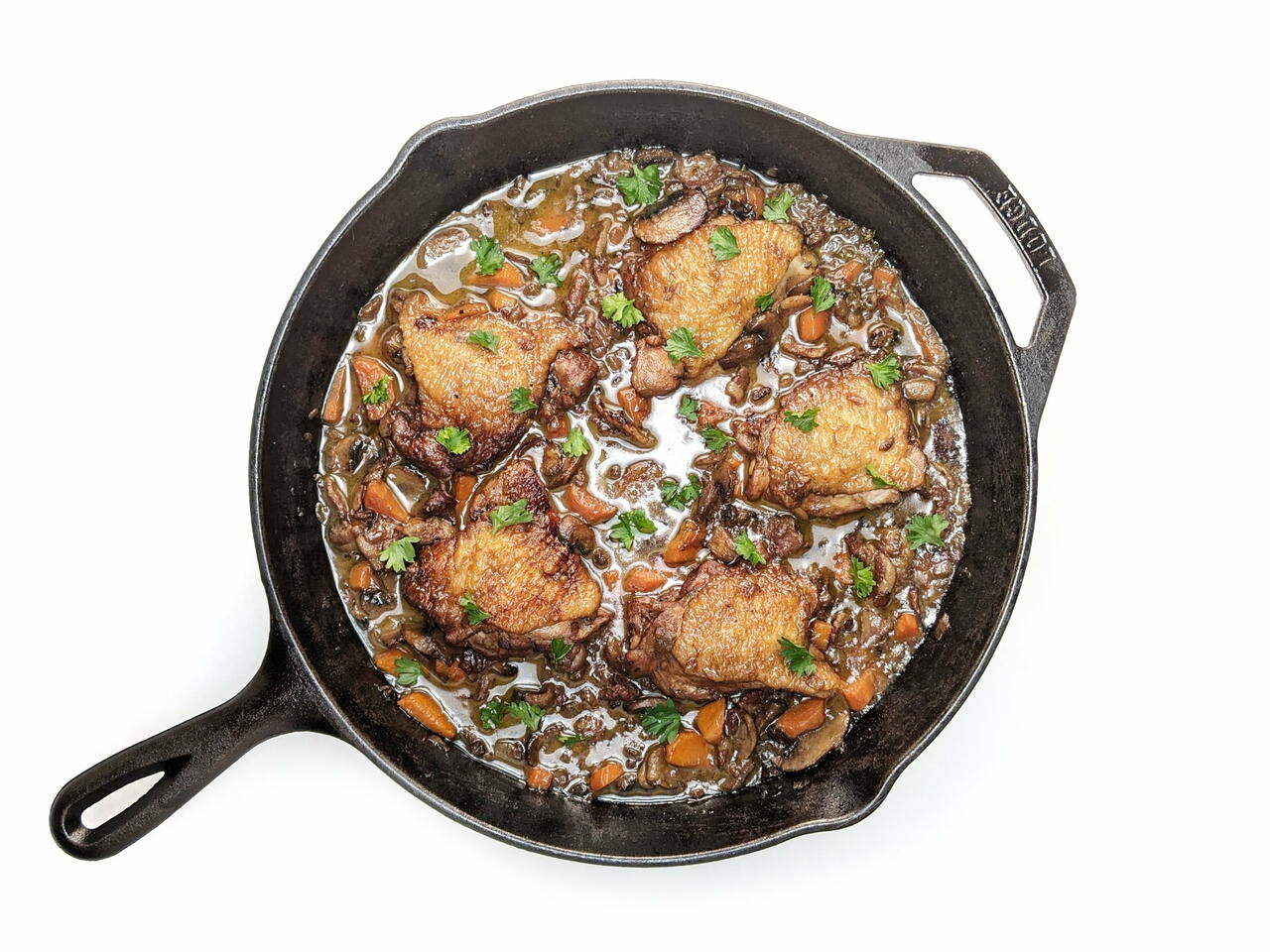 Recipe video made by Ryan
Published on 06/15/2020, viewed by 105
4 portions
85m
A simplified version of the French classic Coq Au Vin. And all in one pot.
What you will need
3 Carrots
1 Yellow Onion
4 cloves Garlic
4 oz. Bacon
2 lb Chicken Thighs
8 oz. Sliced Mushrooms
2 Tbsp Chicken Bouillon
1 cup Red Wine
2 sprigs Fresh Thyme
2 Bay Leaves
1 1/2 cups Water
3 Tbsp Unsalted Butter
(Nutritional facts 193 calories, 13.08 g fat, 8.71 g carbohydrates, 8.84 g protein, 40 mg cholesterol, 812 mg sodium)
How to cook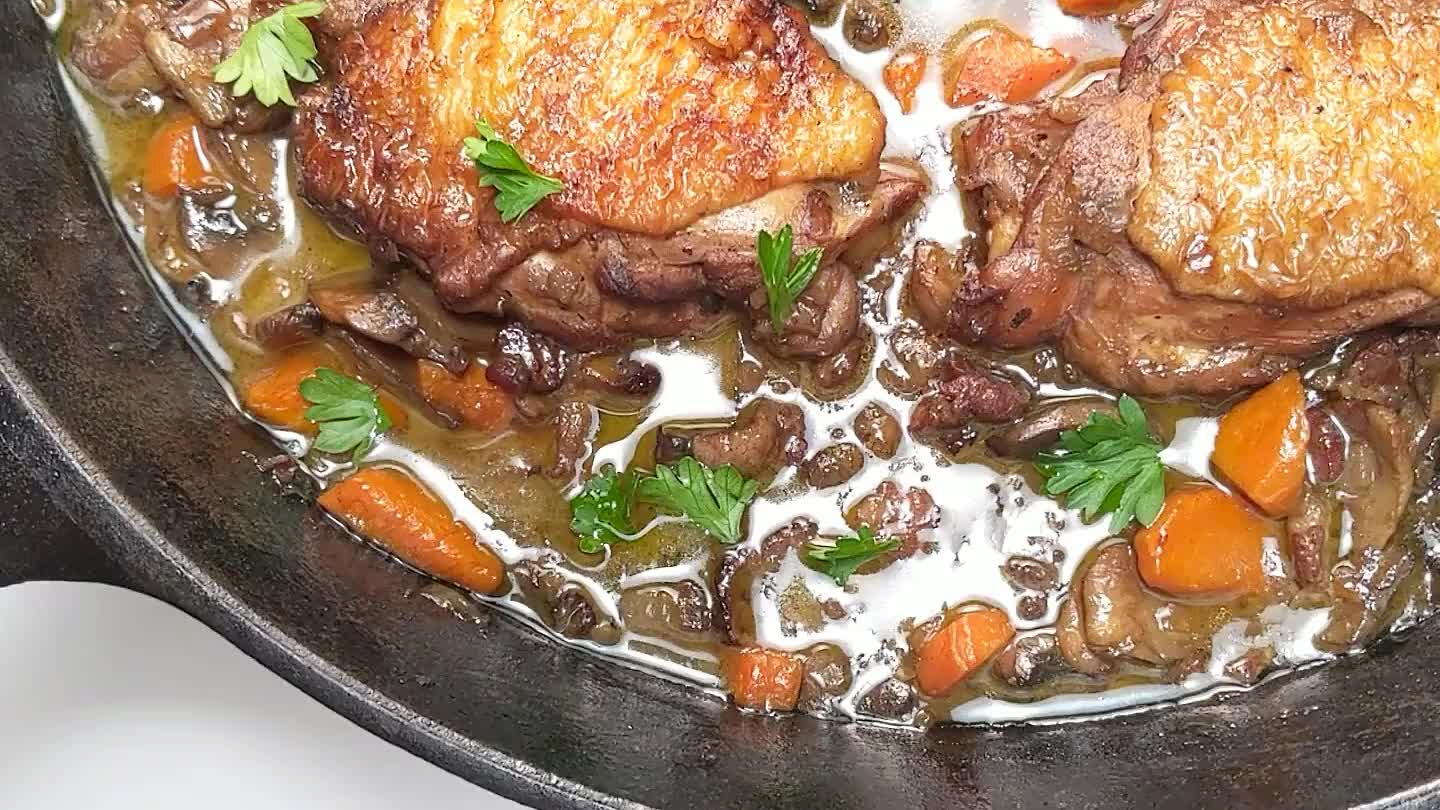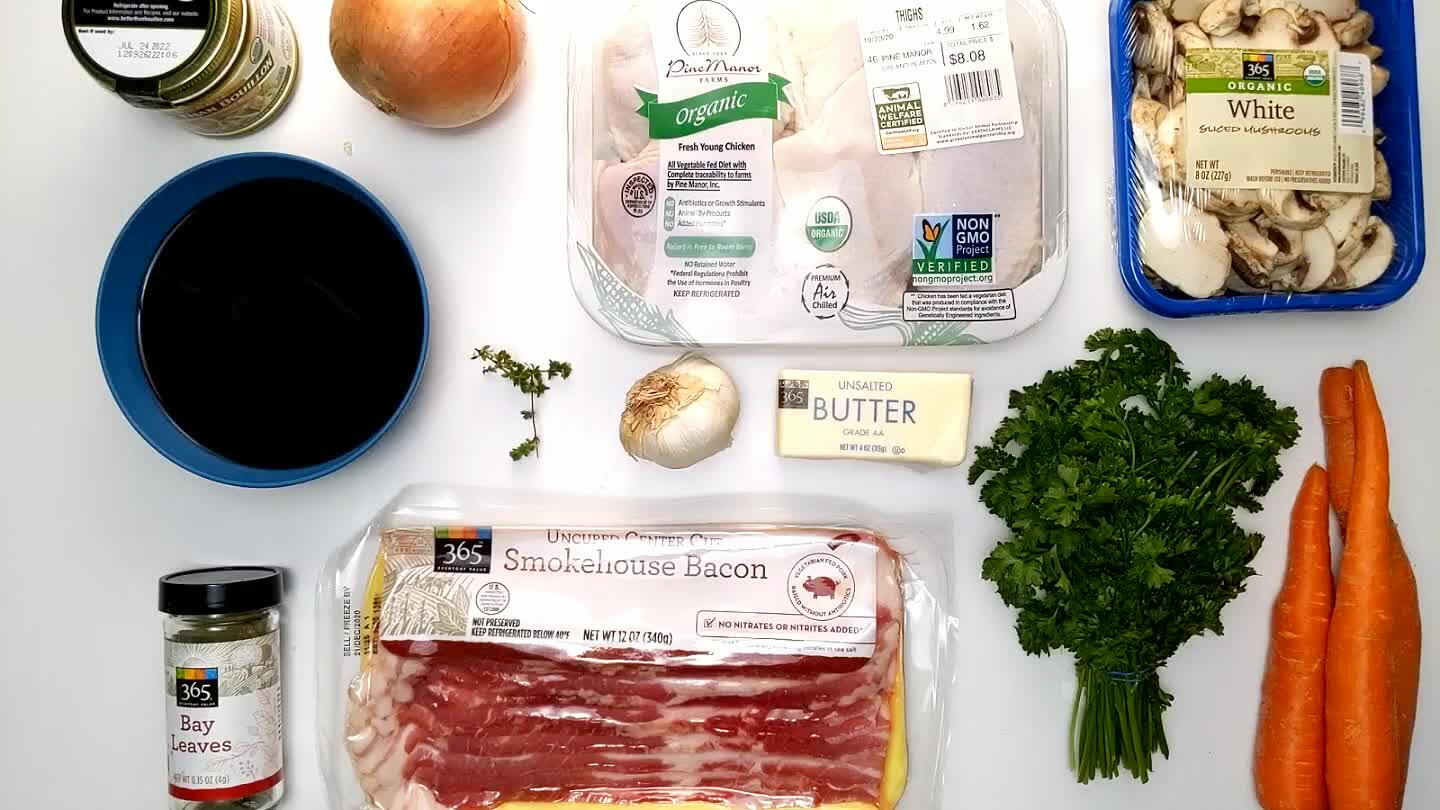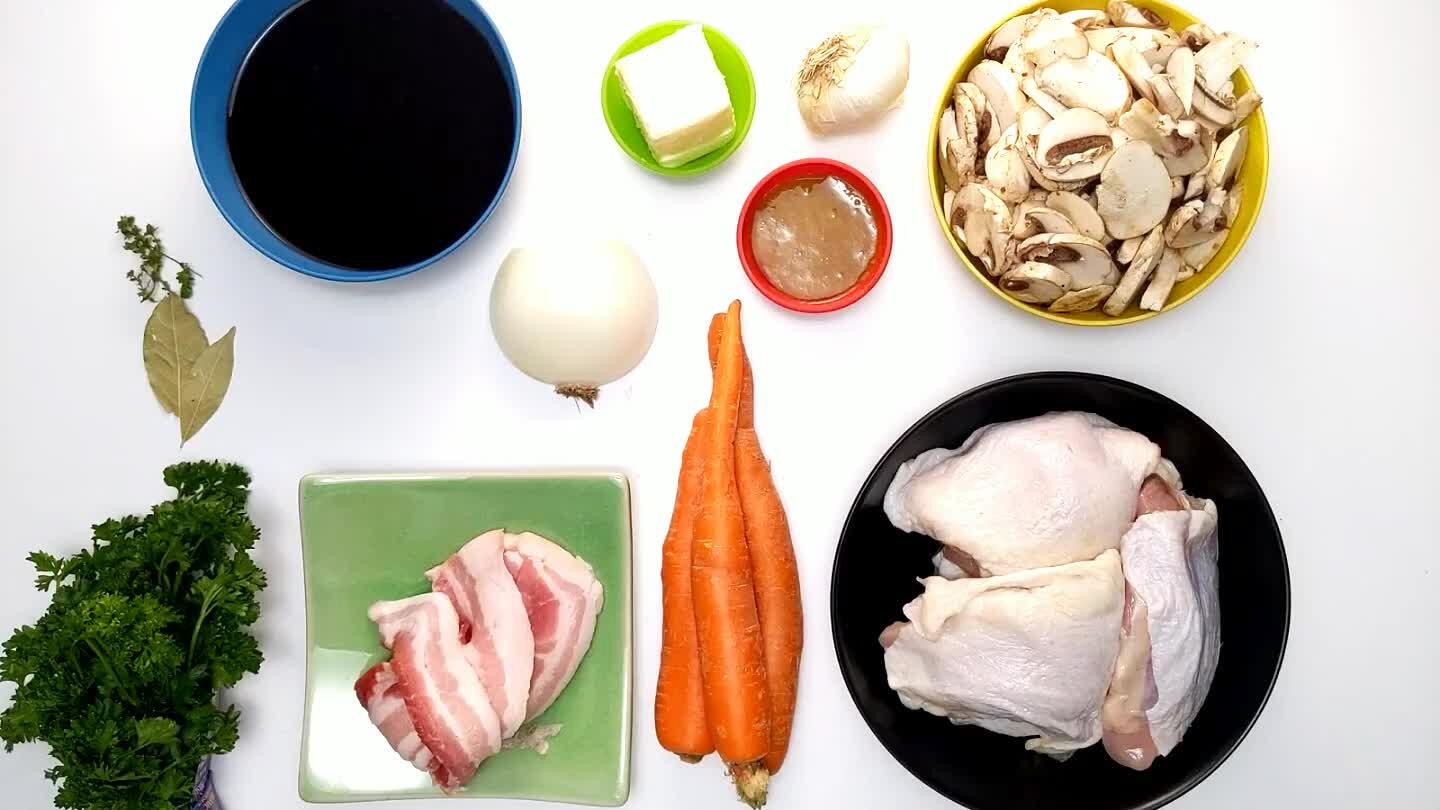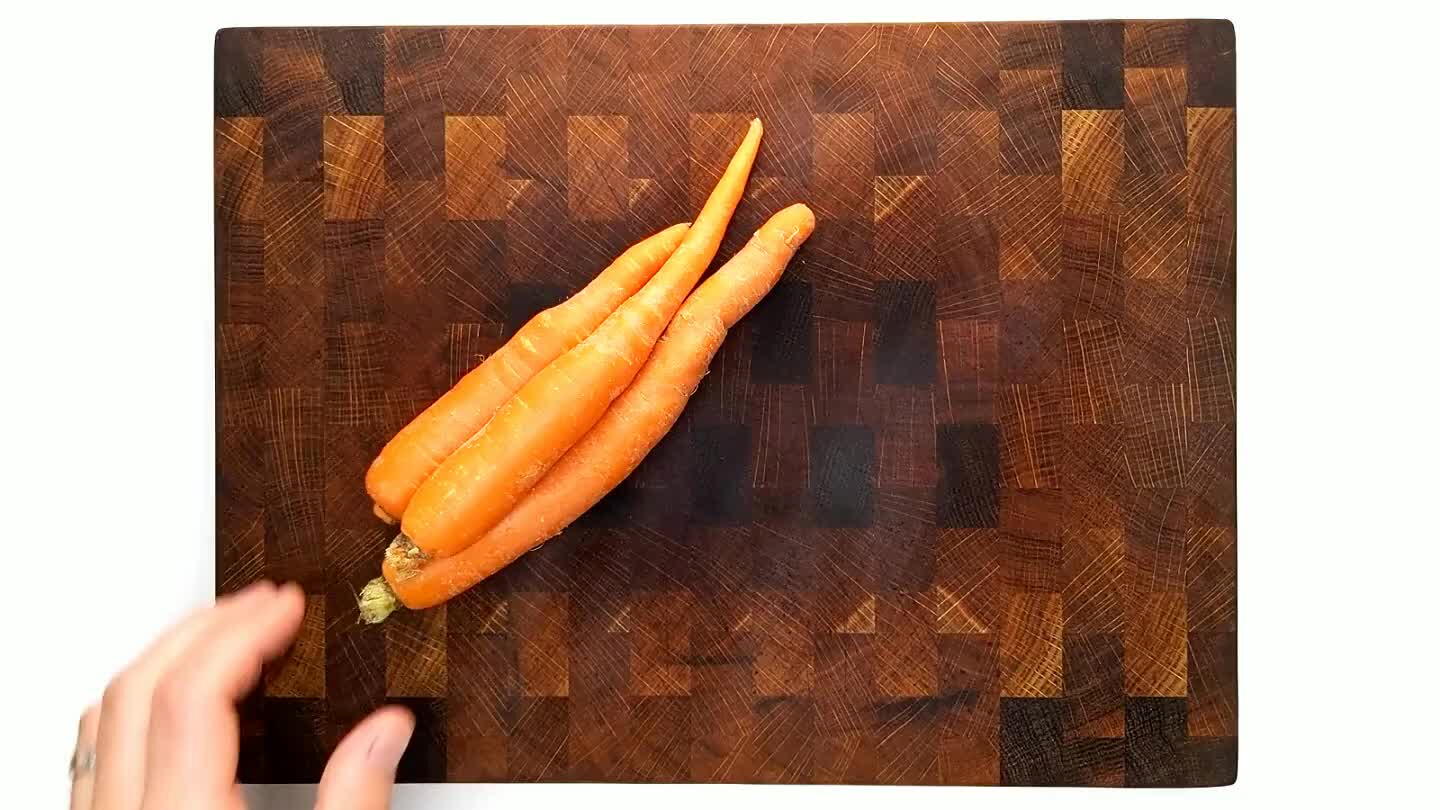 Peel the carrots and split them in half lengthwise. Chop them to 1/4" chunks.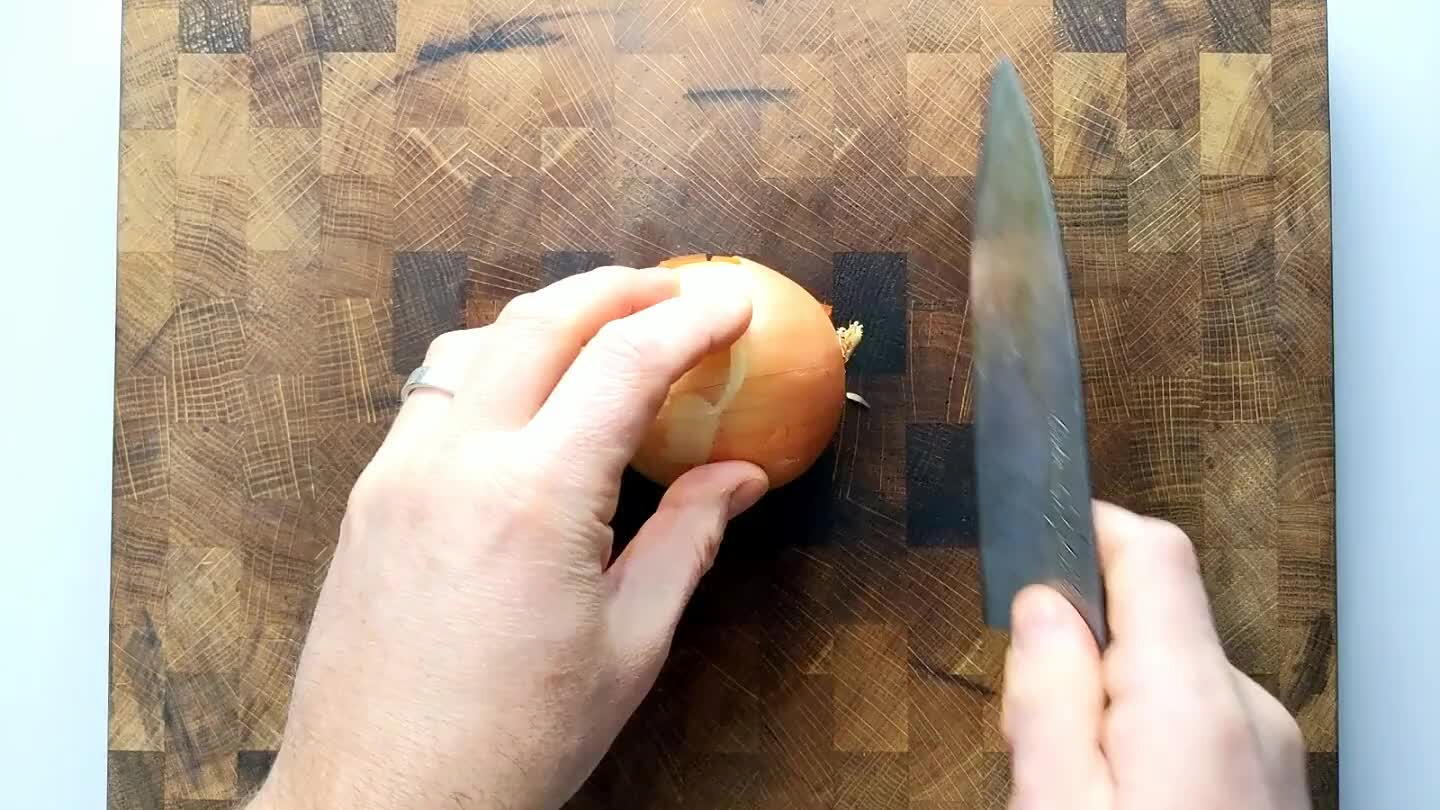 Dice the onion. Remove the stem tip and slice in half through the stem to root axis. Slice finely from the top, perpendicular to the sliced stem-face without cutting through the root end. Then slice into the stem face several times with the blade parallel to the board to complete a hatch pattern. Slice again from the top perpendicular to the previous slice to dice.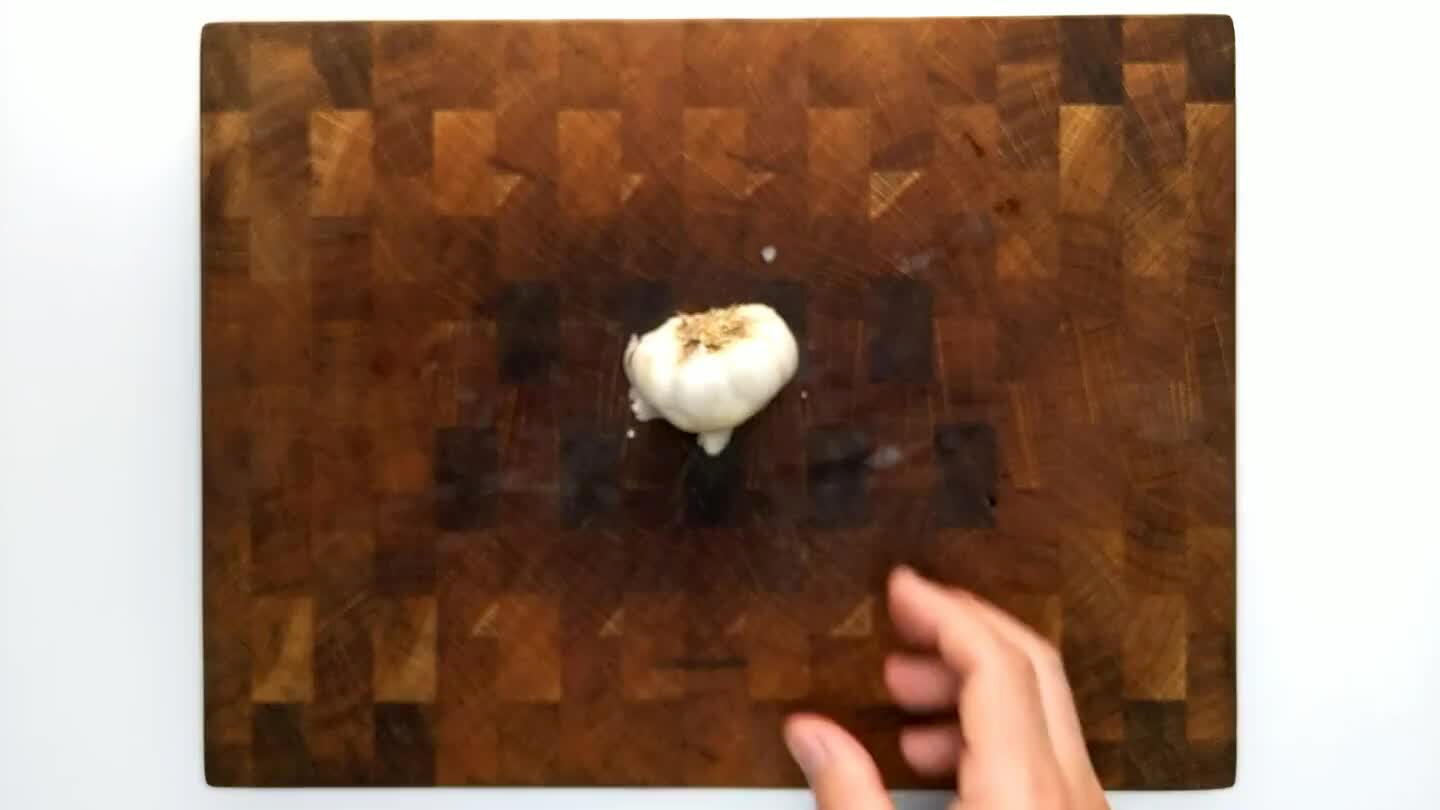 Peel garlic cloves and chop or grate to a fine paste.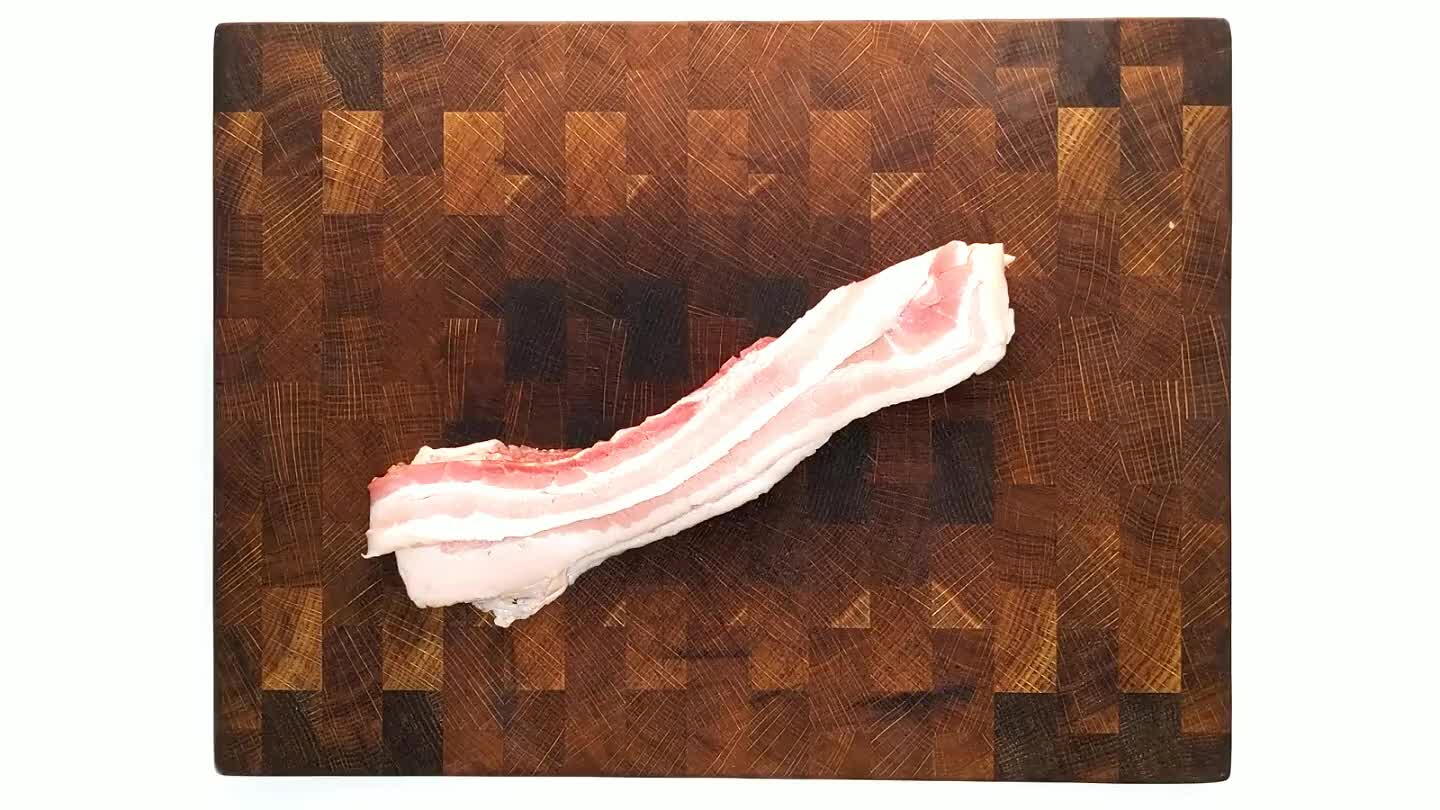 Slice the bacon into 1/4" strips.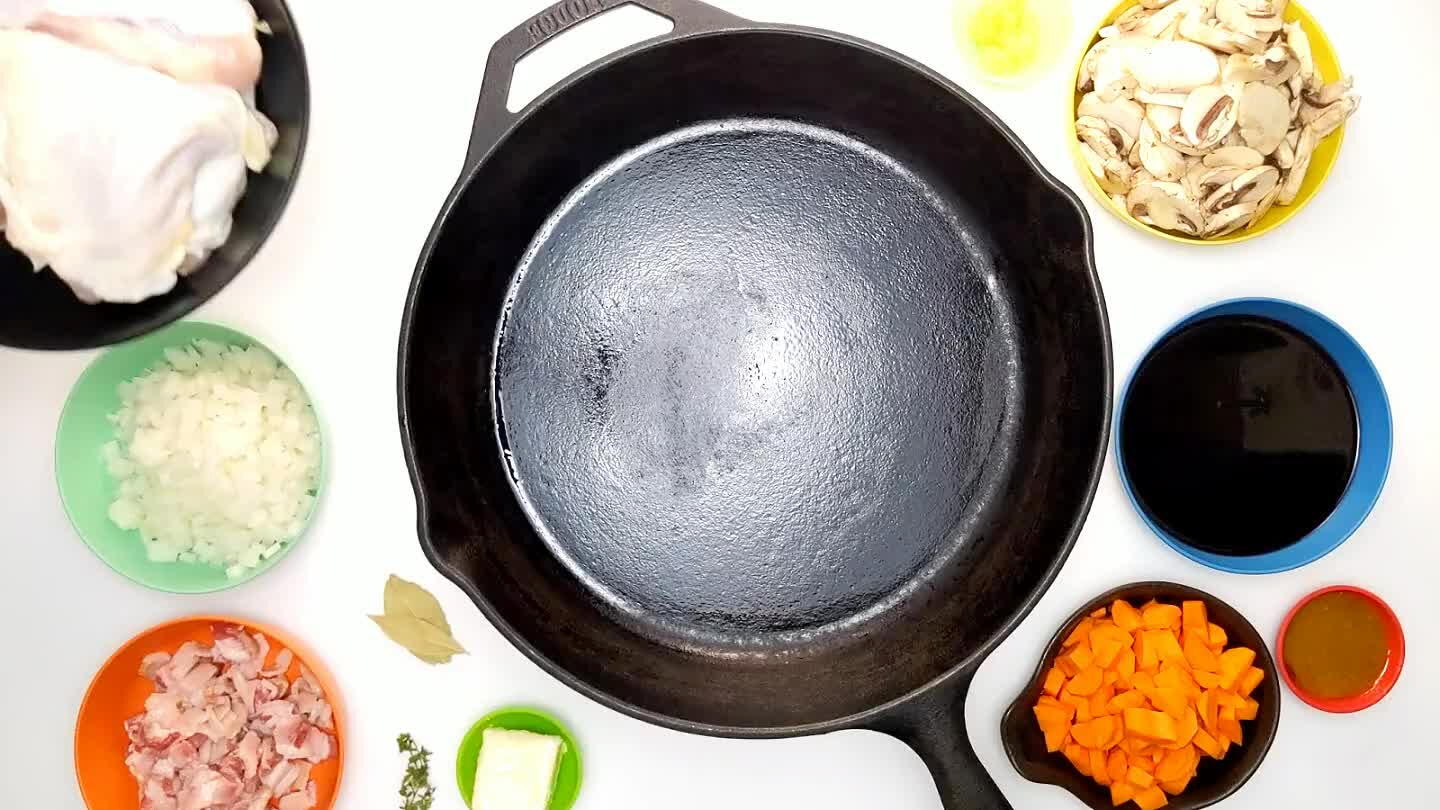 Heat a heavy skillet over medium heat. Give the chicken thighs a little sprinkle of salt and black pepper, then place them in the pan, skin-side down. Let them cook undisturbed for about 5 minutes, or until the skin is golden brown and crisp. If you try to flip the thighs too early, the skin might stick to the pan.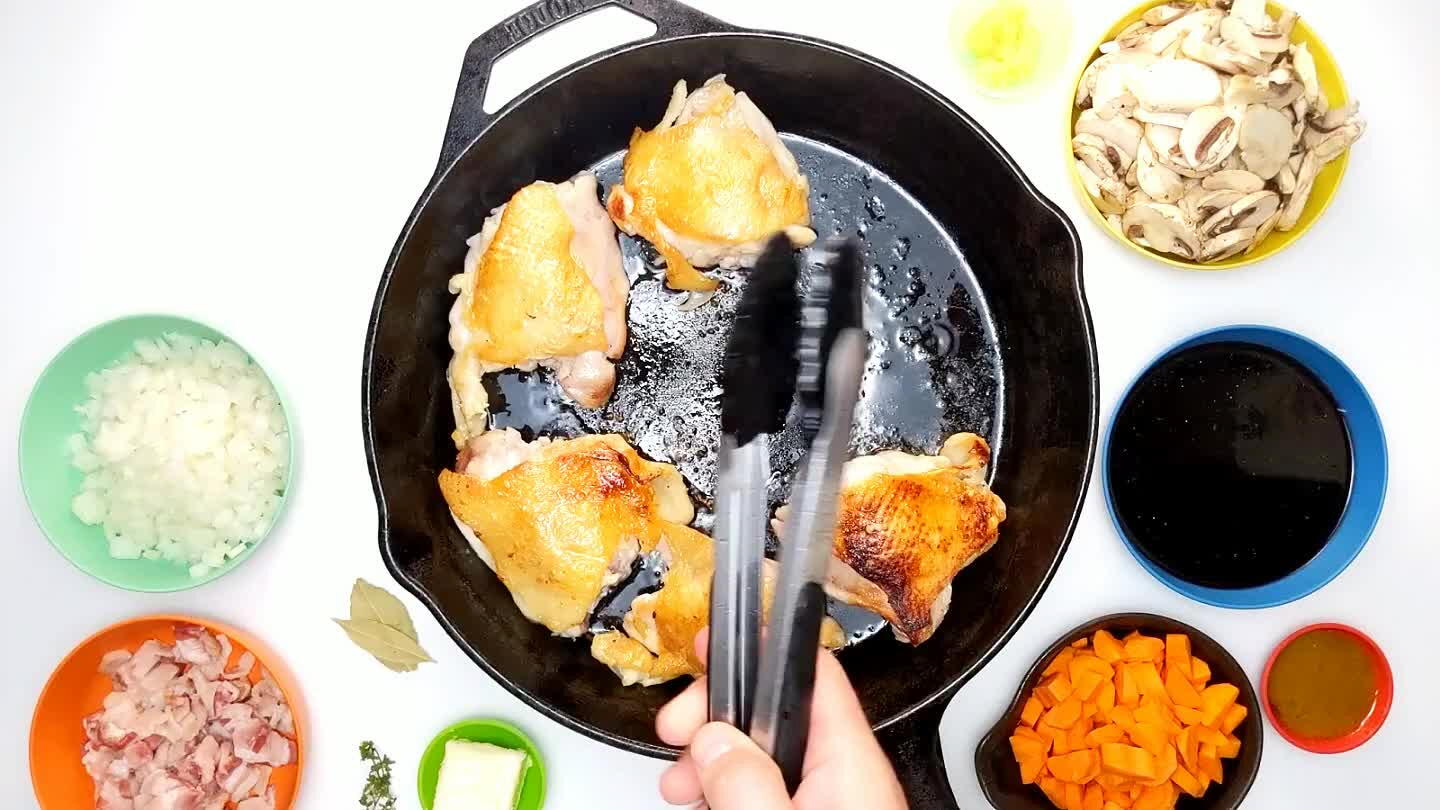 Flip the thighs over when they're ready and arrange them at the edge of the pan. Add the diced bacon and let it cook down for a few minutes, stirring often.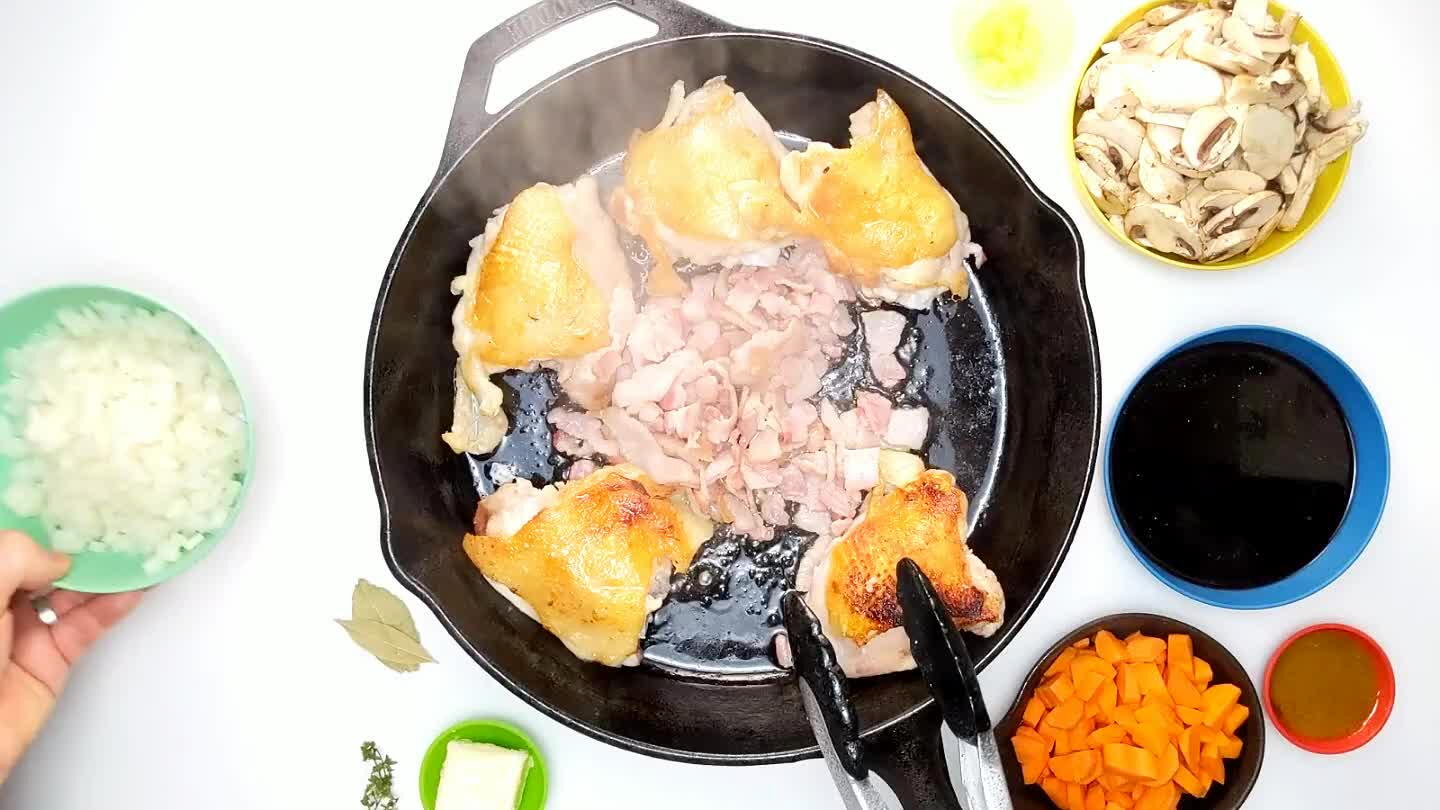 Add the diced onion. Cook, stirring frequently until onion is tender and translucent.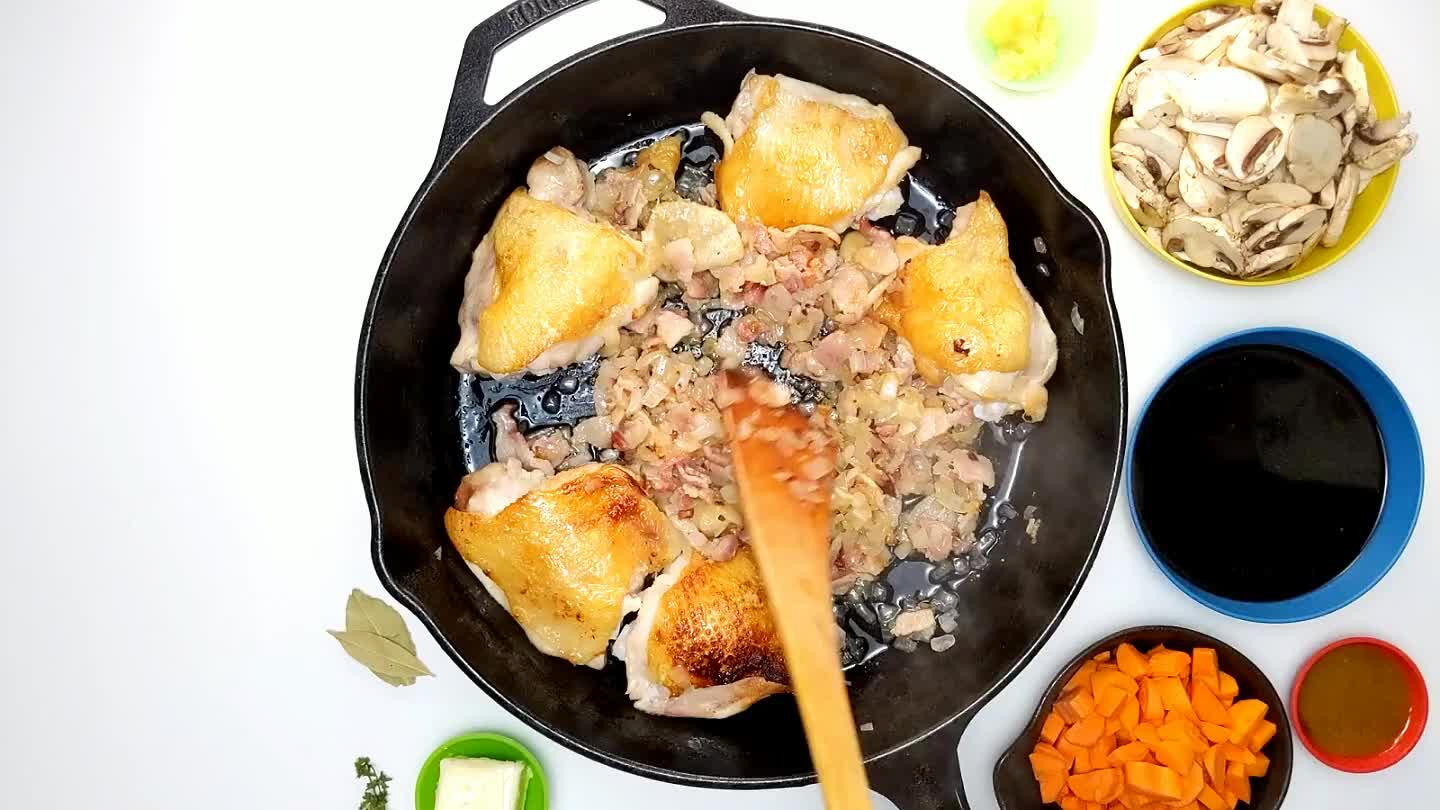 Add the sliced mushrooms and cook, stirring often, until the mushrooms are soft.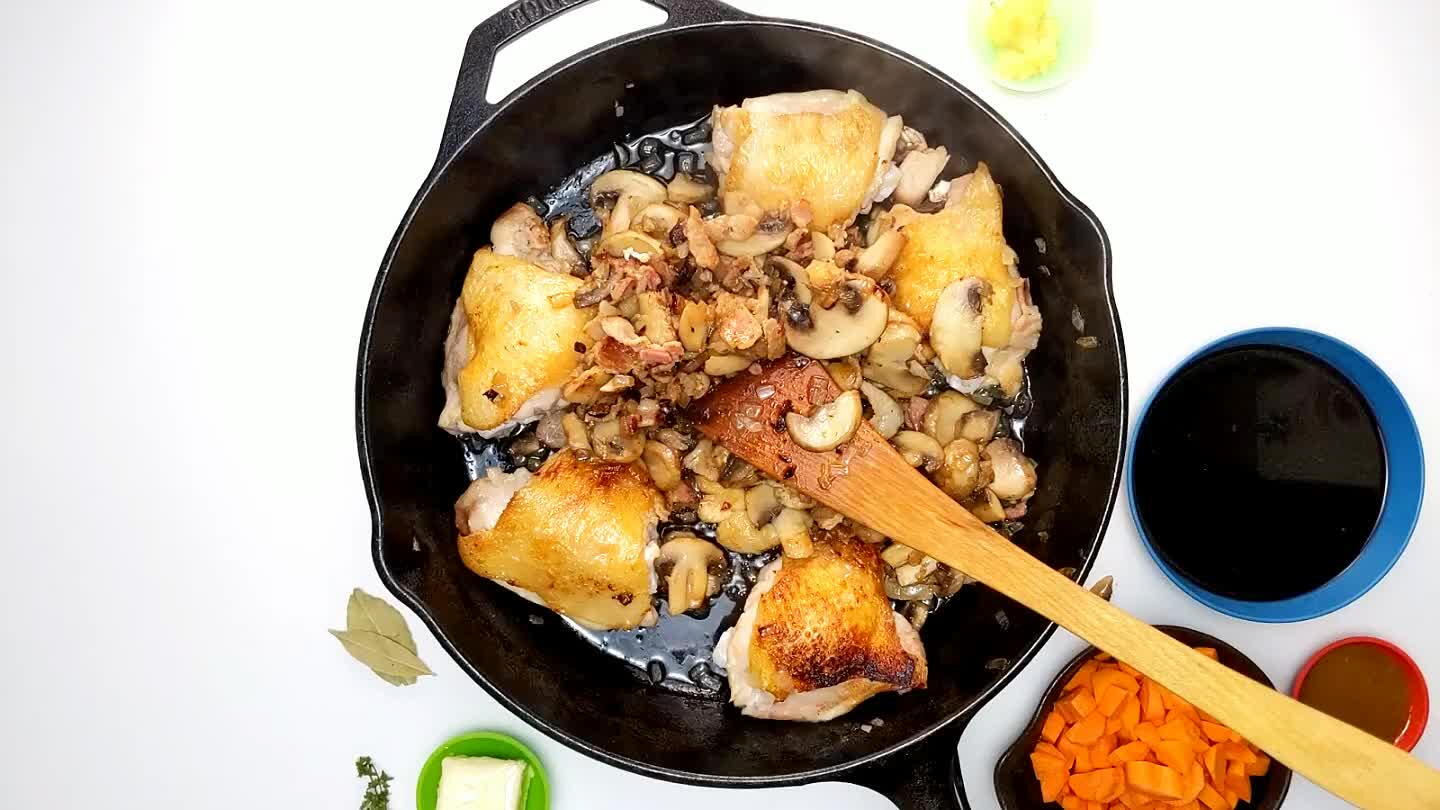 Add the diced carrots.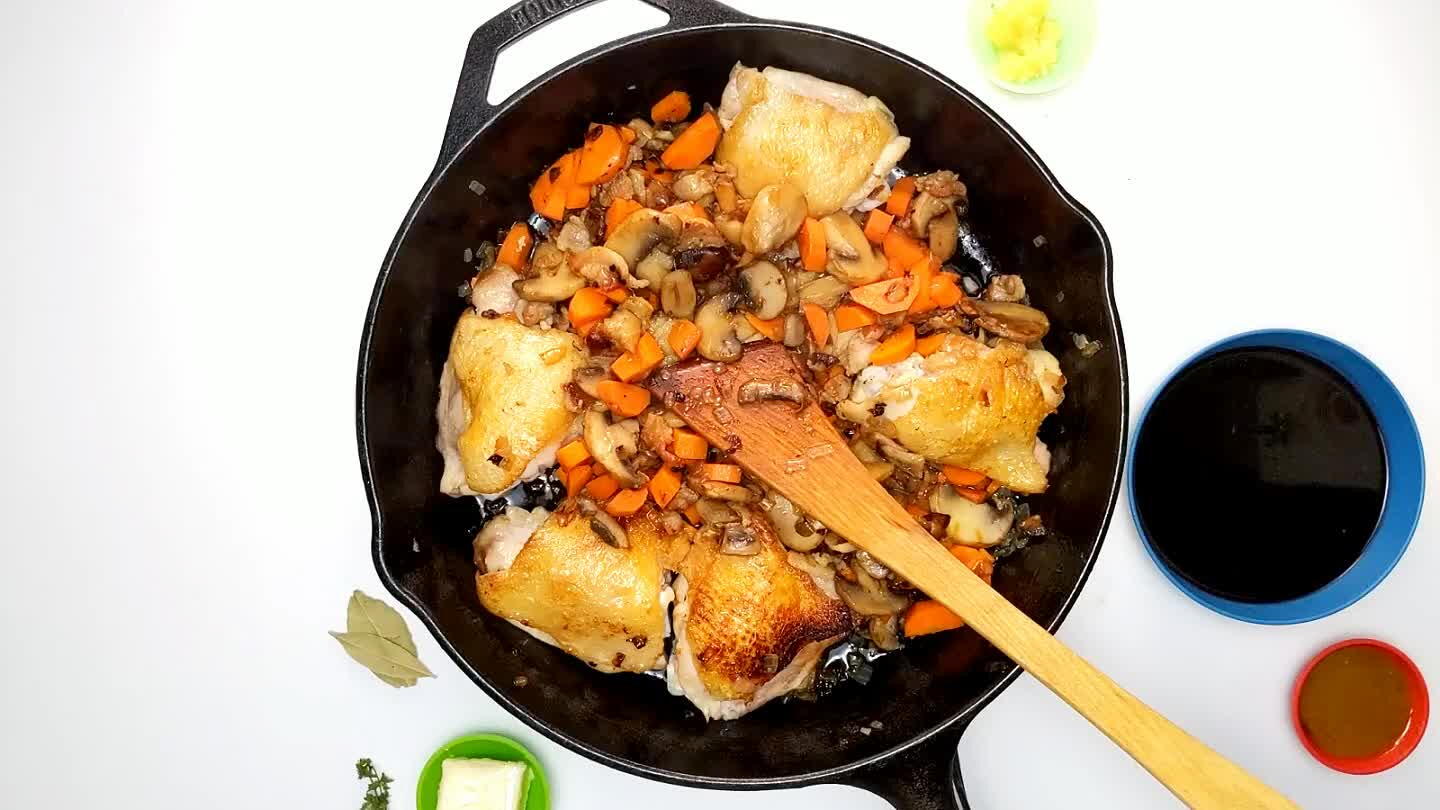 Stir in the crushed garlic.
Stir in the chicken bouillon.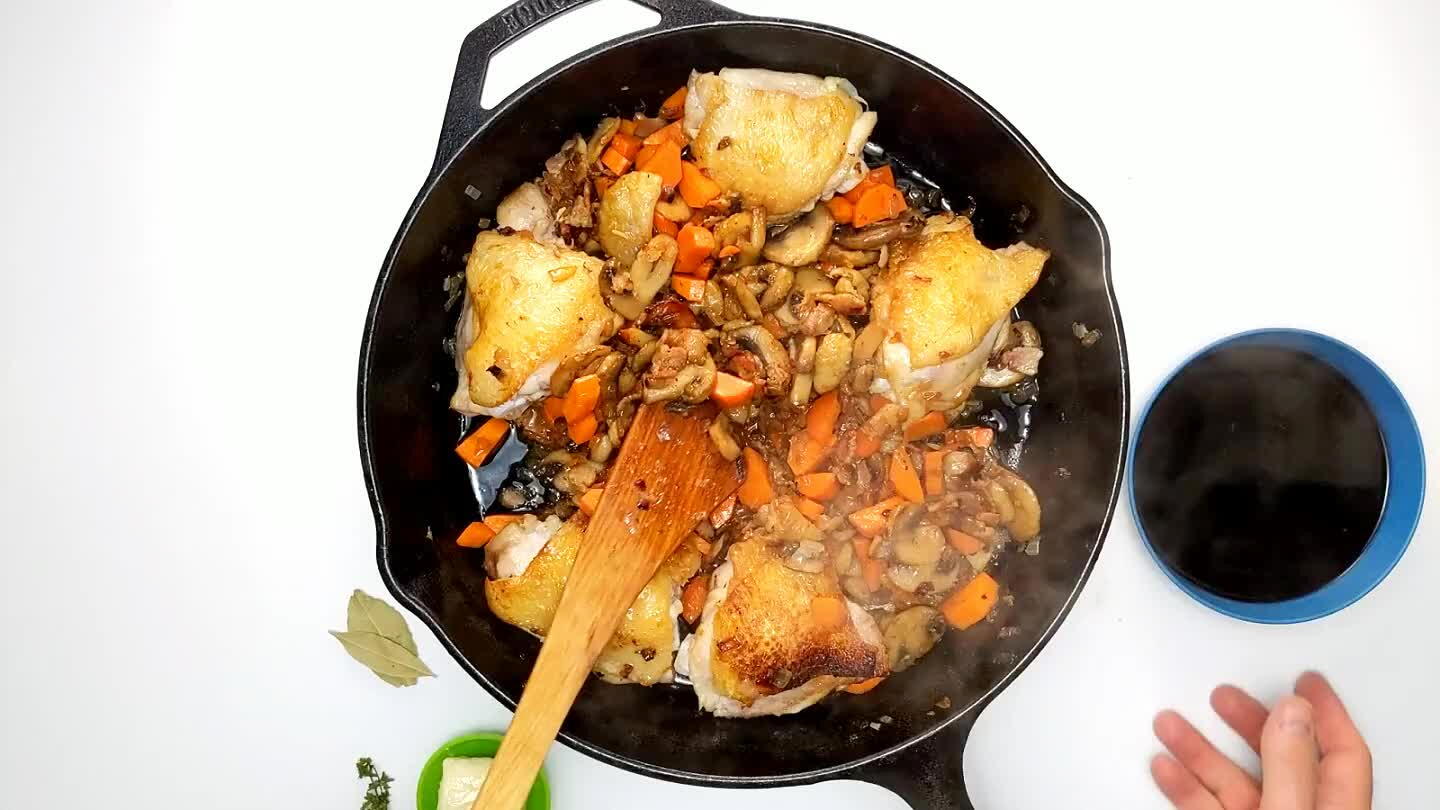 Stir in the red wine.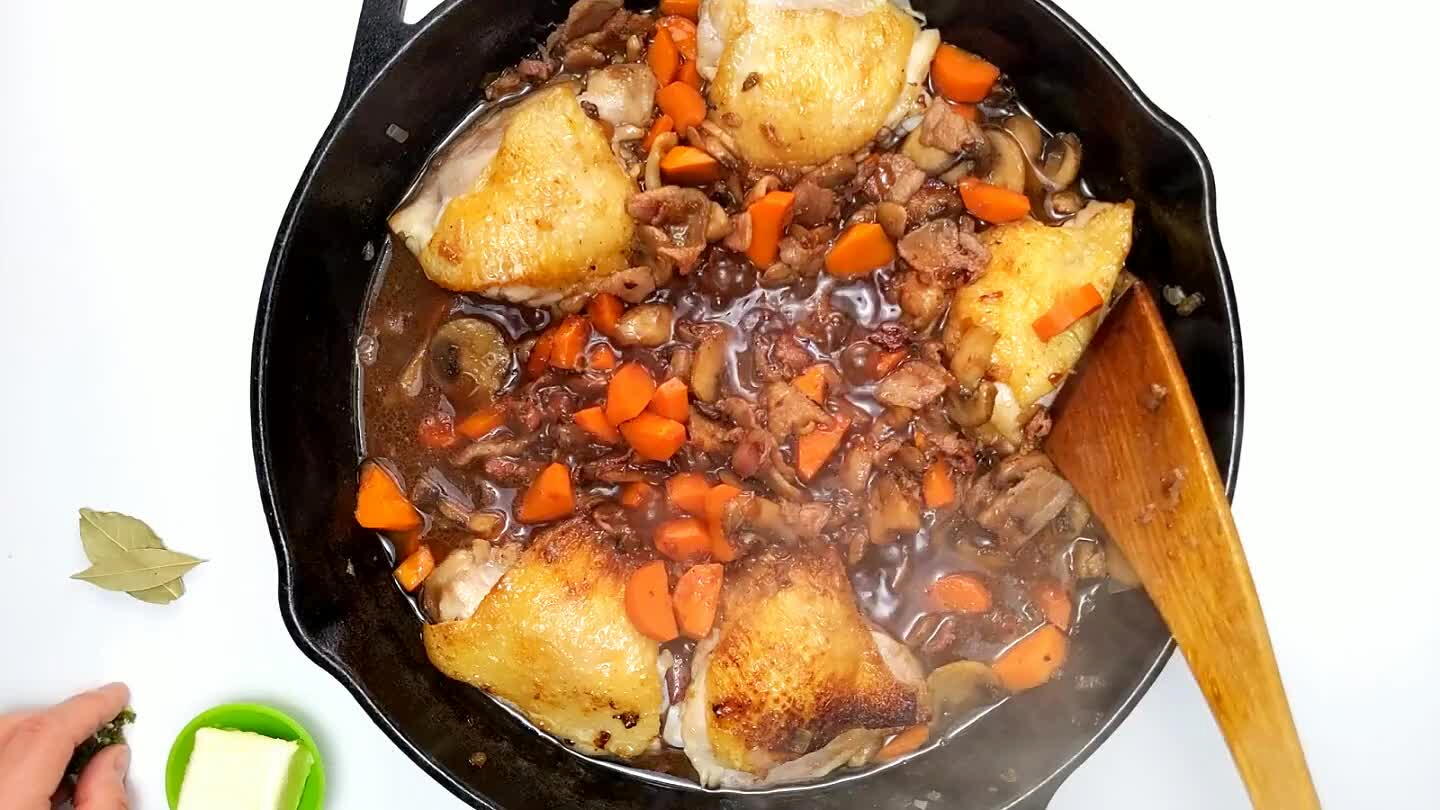 Add the sprig of thyme.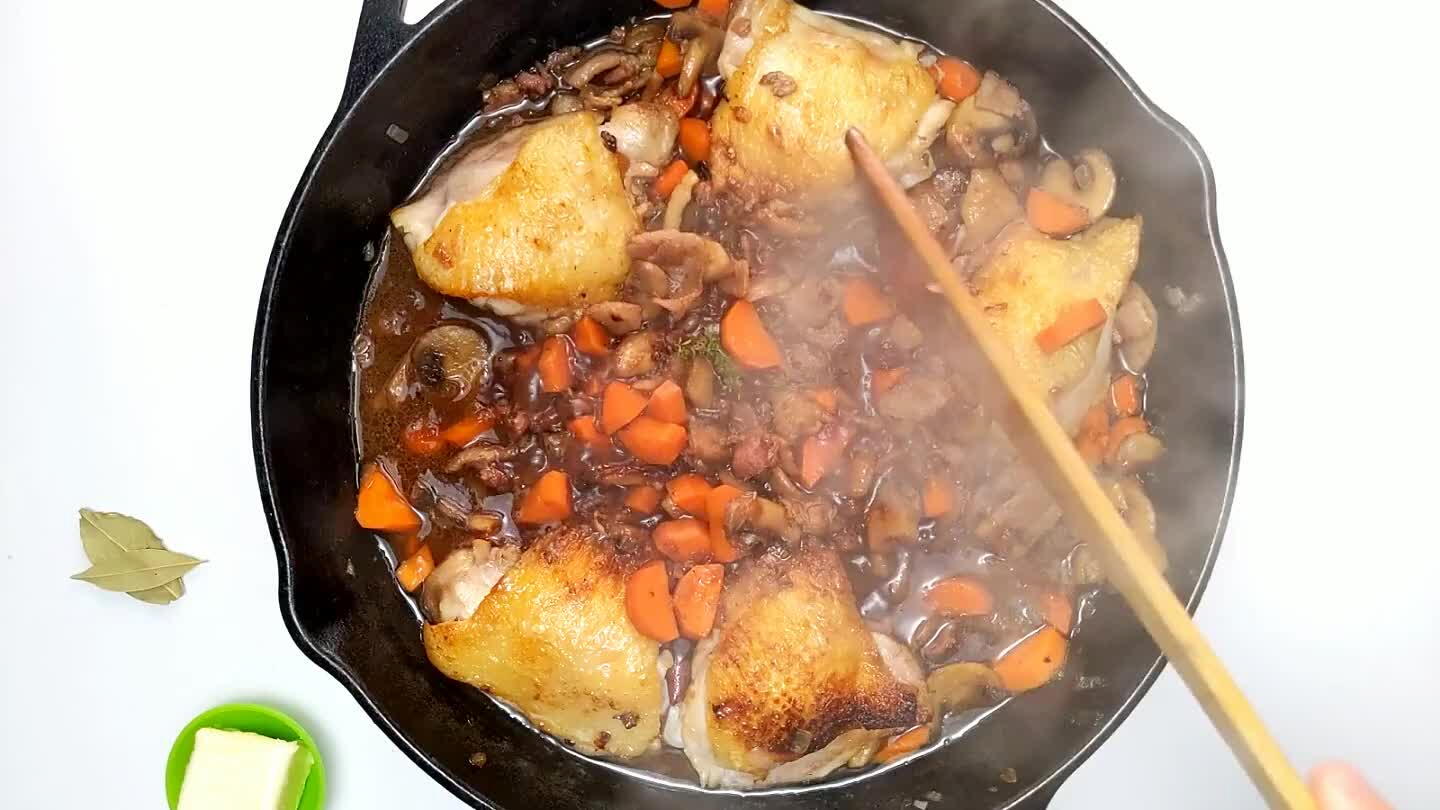 Add a couple of bay leaves.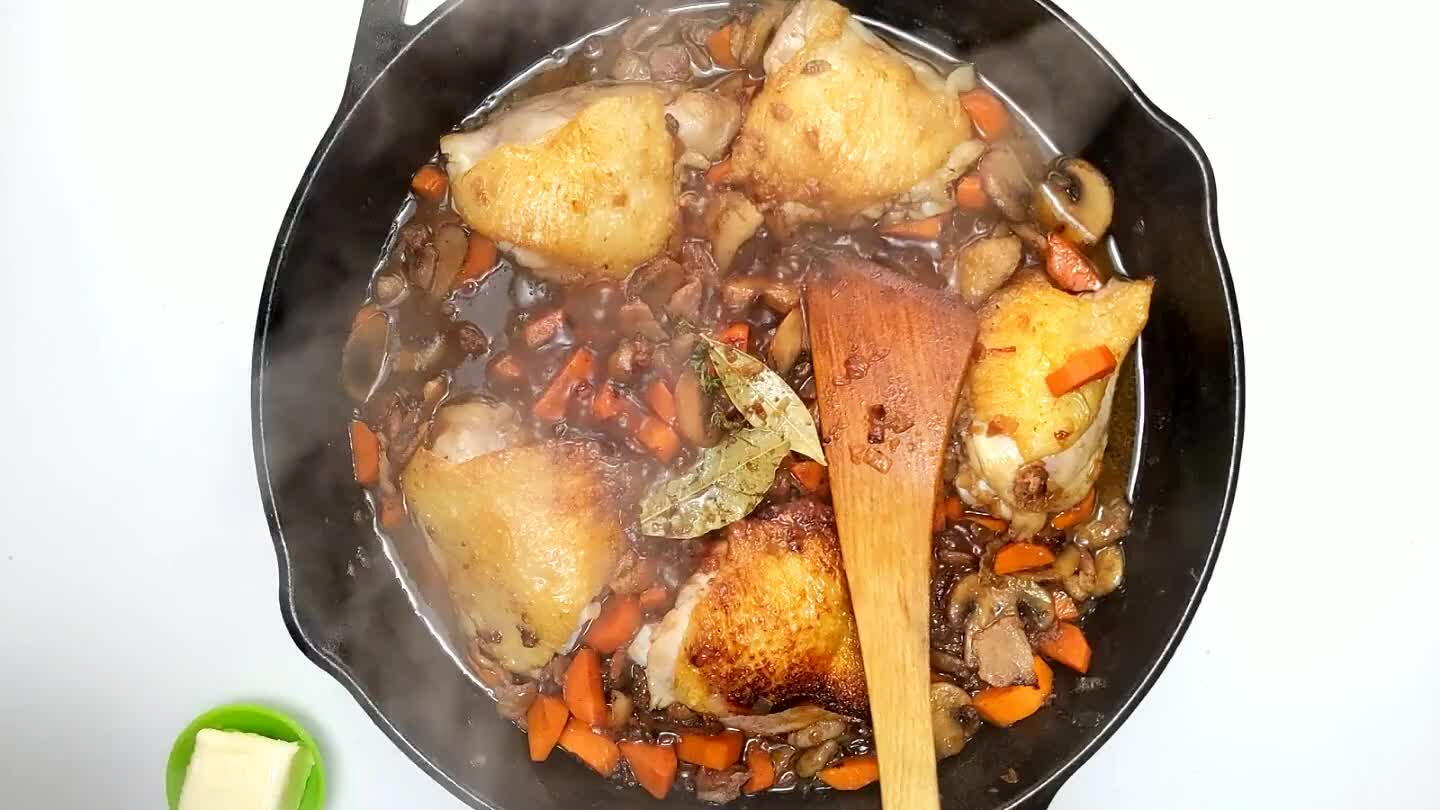 Add the water.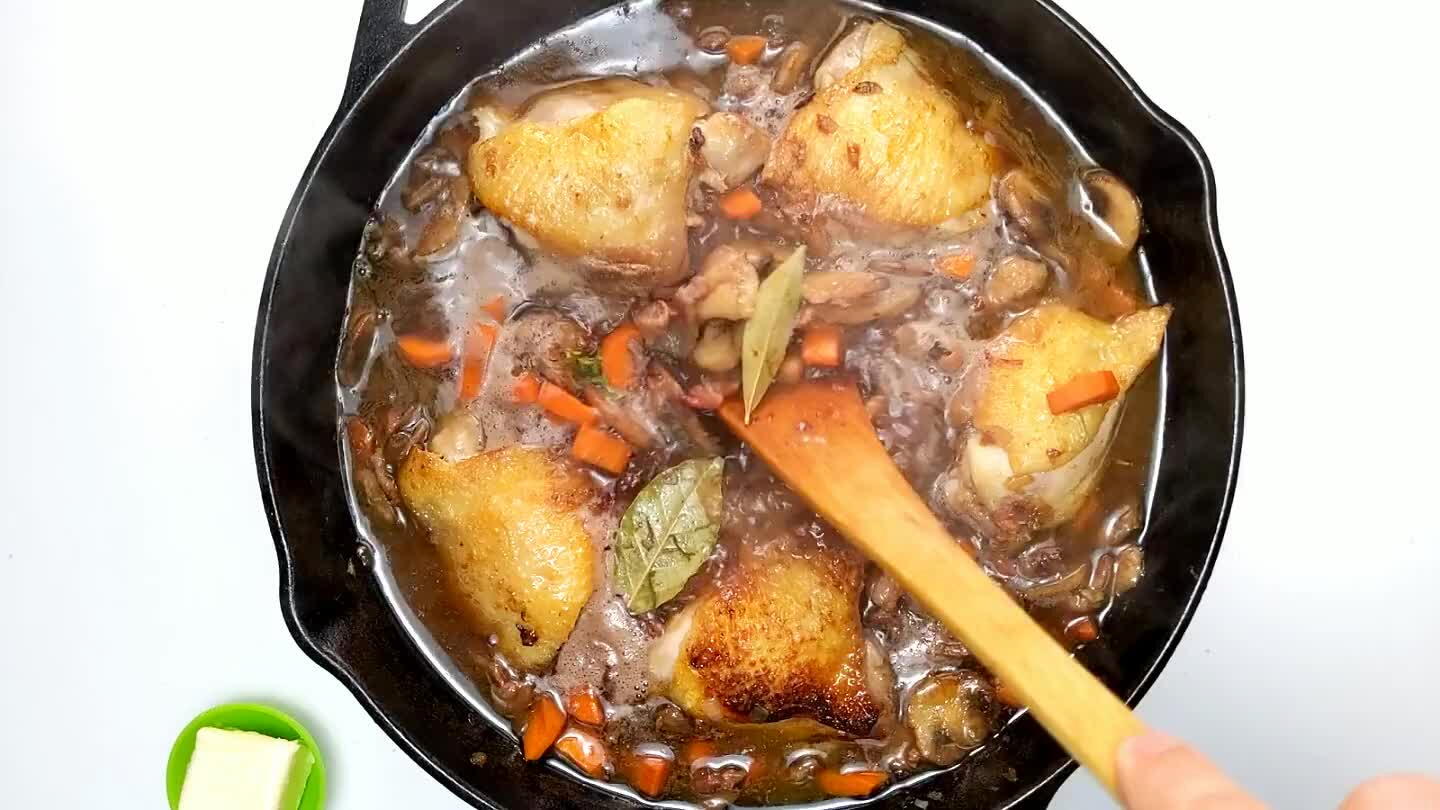 Simmer until ready to eat. 20 minutes is long enough to cook the chicken and cook the alcohol out of the wine. However, it's better to let the pot simmer for an hour or more to get the chicken nice and tender and allow the flavors to fully develop.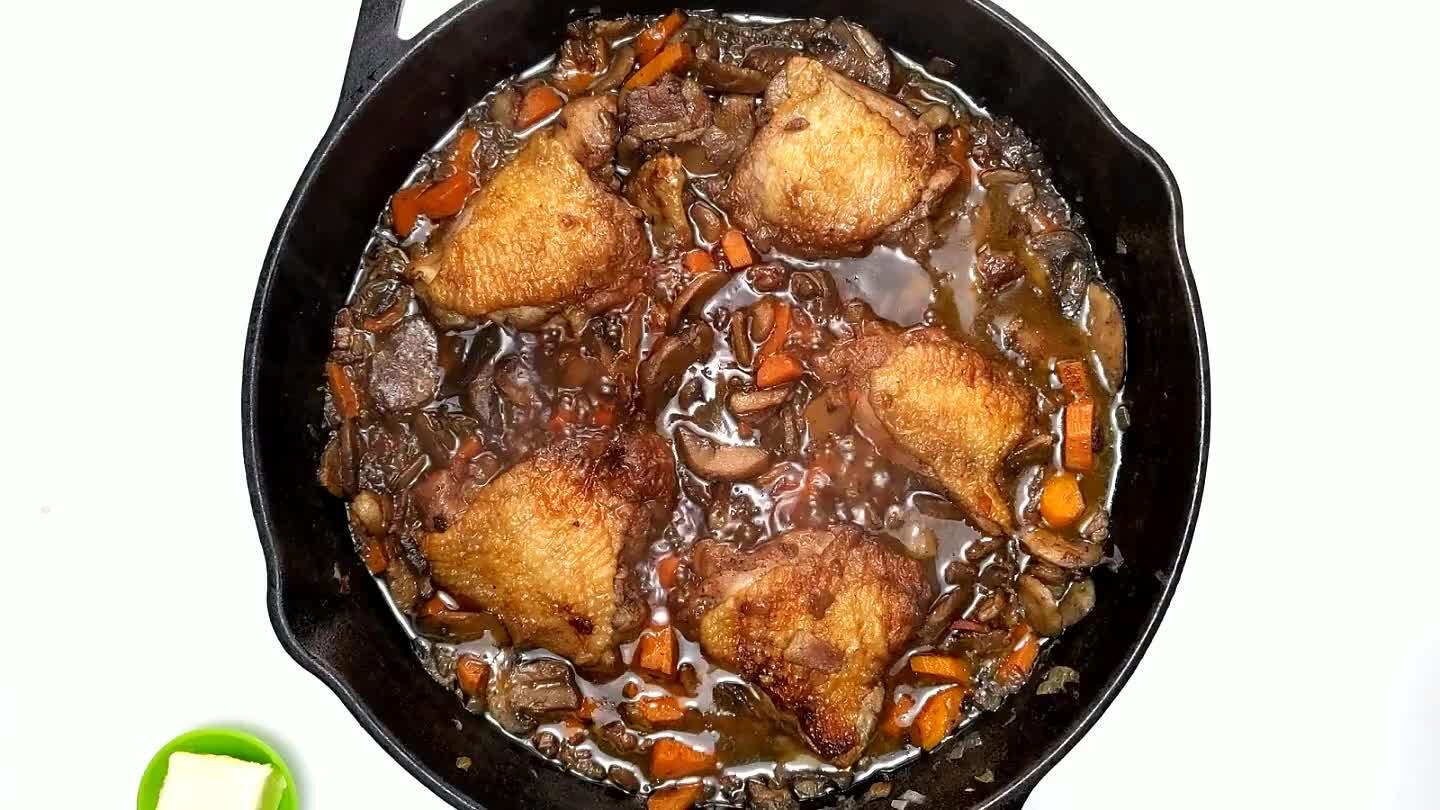 Remove and discard bay leaves and thyme. Stir in the butter and adjust seasoning as needed.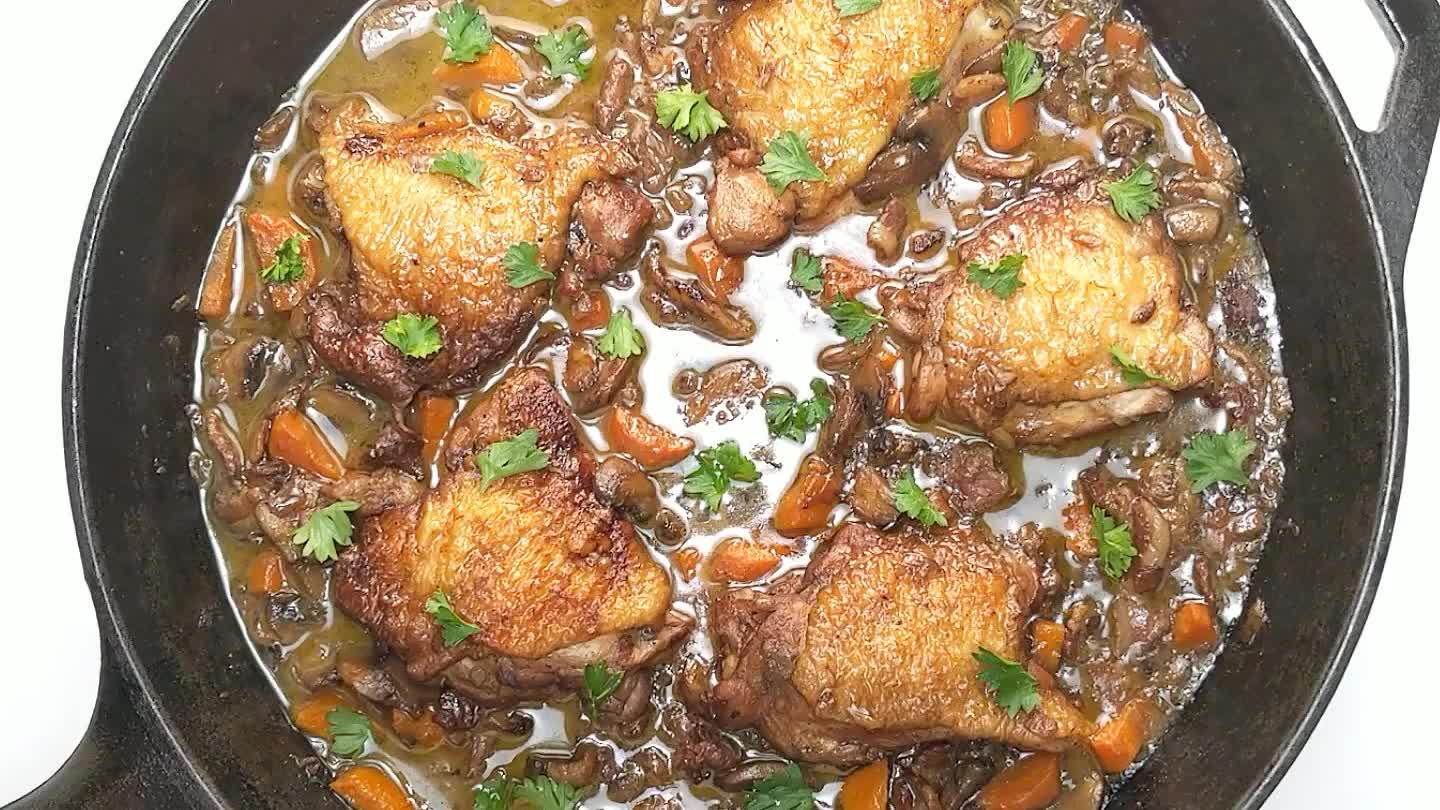 Comments