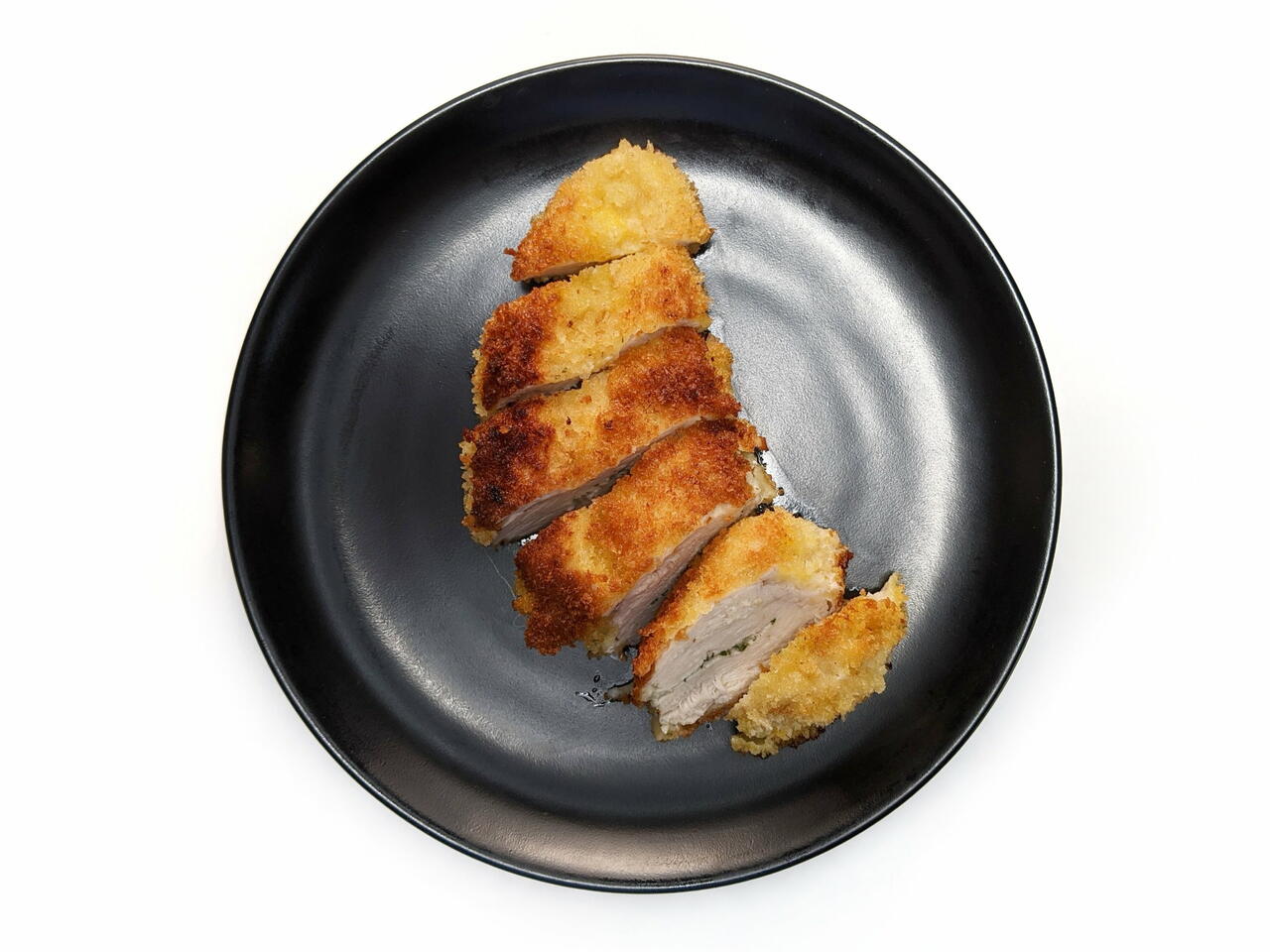 4 portions
30m
This is a classic chicken preparation. Stuffing a breaded chicken breast with butter and herbs makes for a tender, juicy, flavorful interior in a crunchy crust.
What you will need
2 cloves Garlic
1/4 bunch Italian Parsley
6 Tbsp Unsalted Butter
1 Lemon
2 lb Boneless Skinless Chicken Breast
2 Eggs
1/2 cup AP Flour
2 cups Panko
Salt
Black Pepper
(Nutritional facts 212 calories, 9.51 g fat, 16.55 g carbohydrates, 15.13 g protein, 187 mg cholesterol, 1060 mg sodium)
How to cook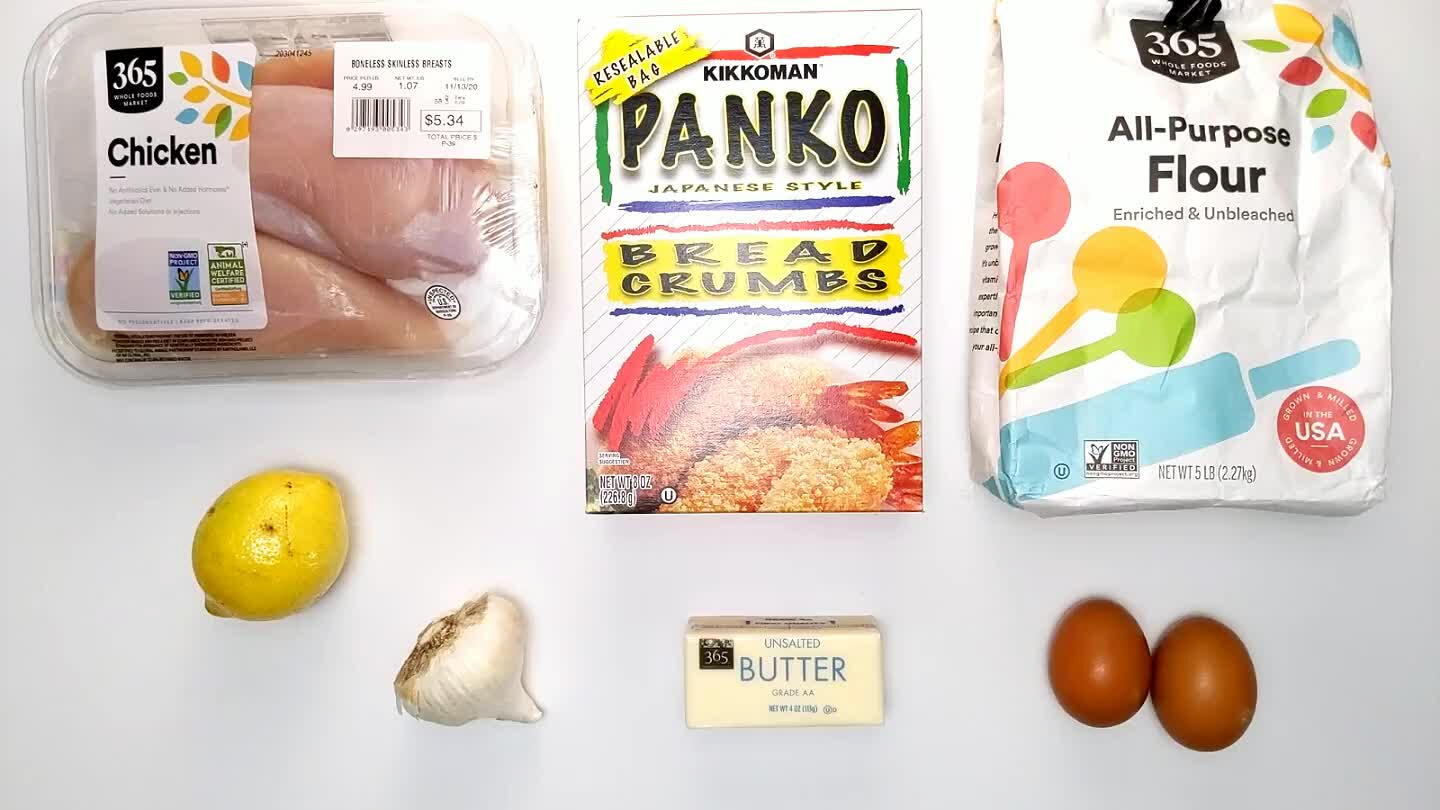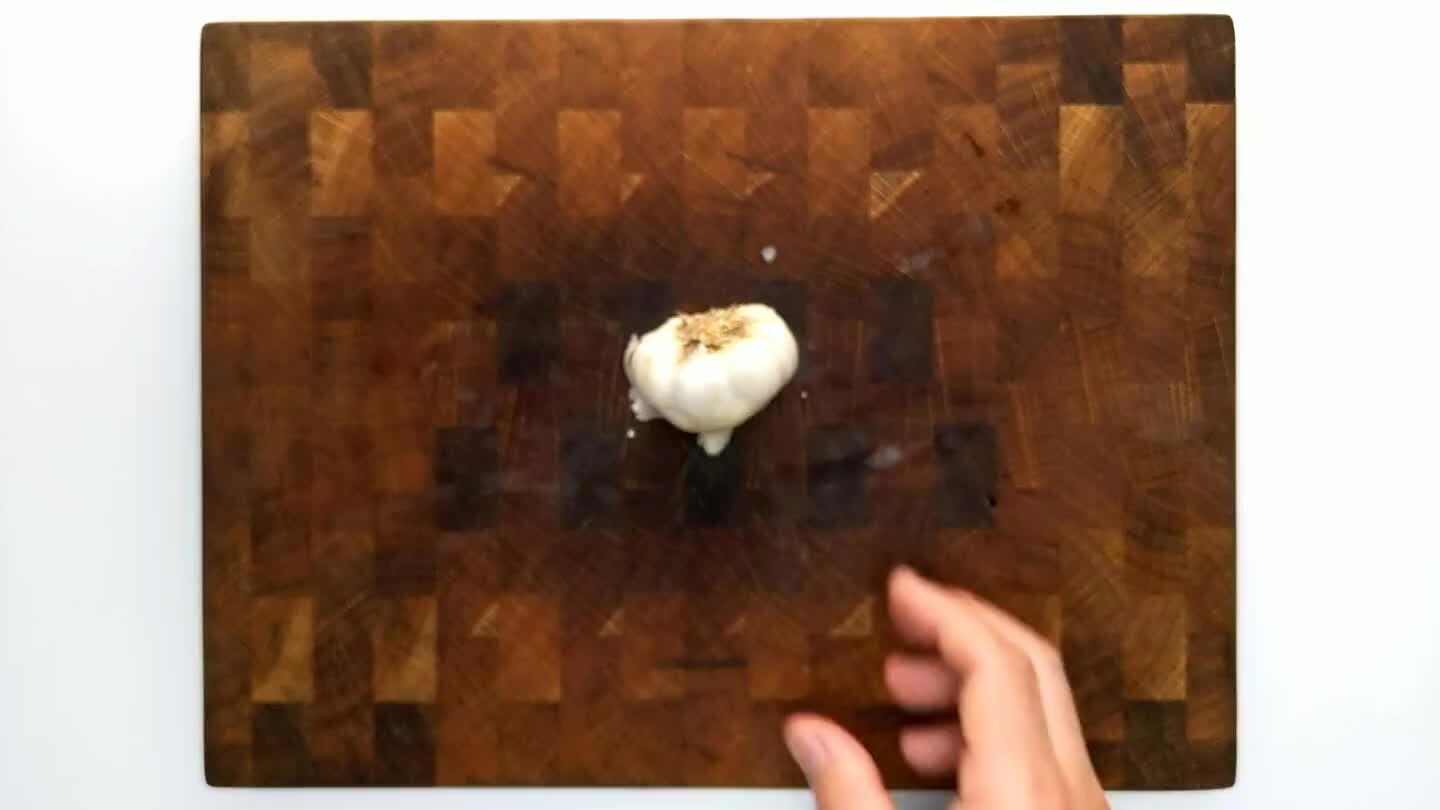 Peel garlic cloves and chop or grate to a fine paste.
Wash the parsley and dry on paper towels. Pick the leaves. Give them a rough chop.
Place the unsalted butter in a medium-sized mixing bowl.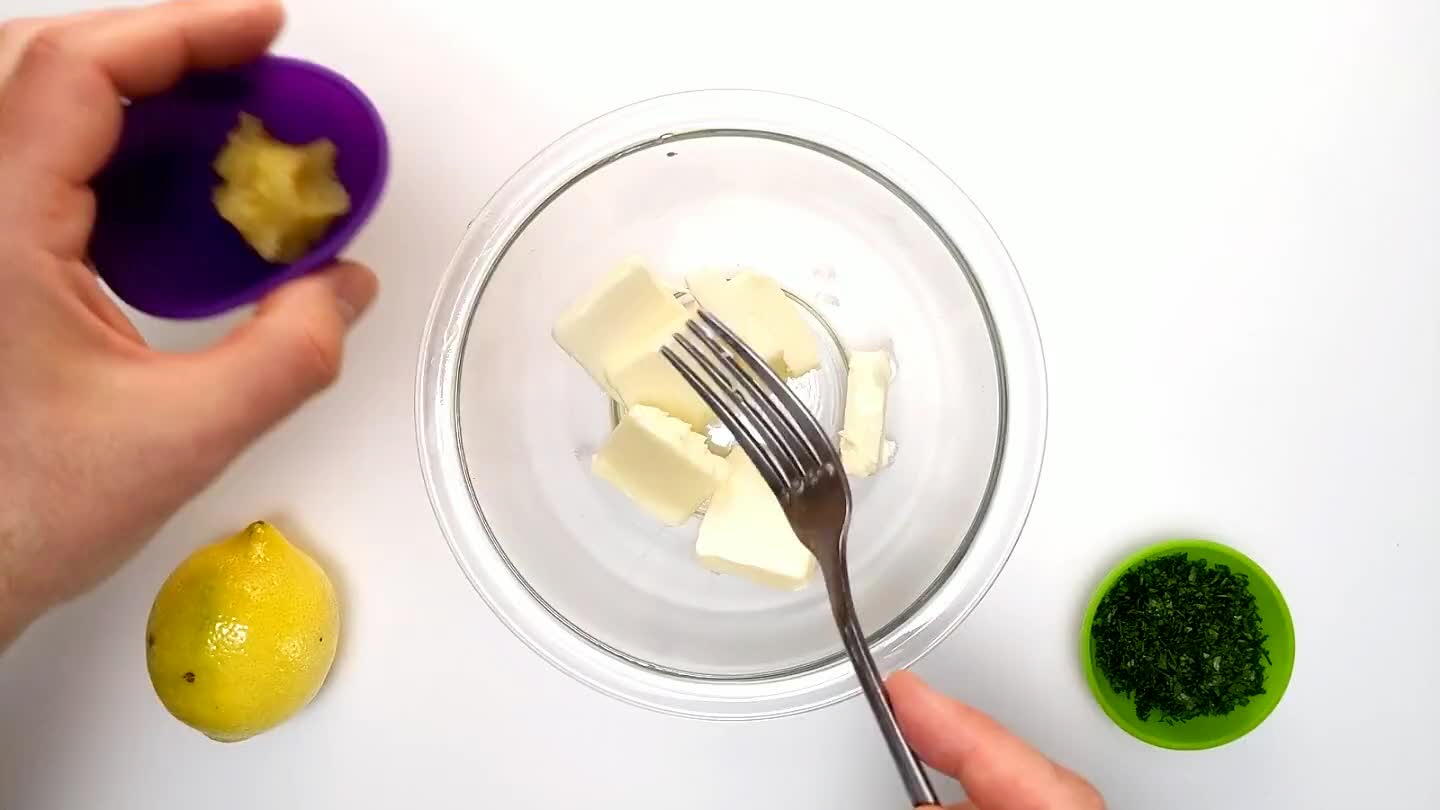 Add the crushed garlic.
Add the chopped parsley.
Squeeze in the juice from the lemon.
Mix with a fork, as best as you can. Pop the bowl in the microwave for 10 seconds if the butter is too firm.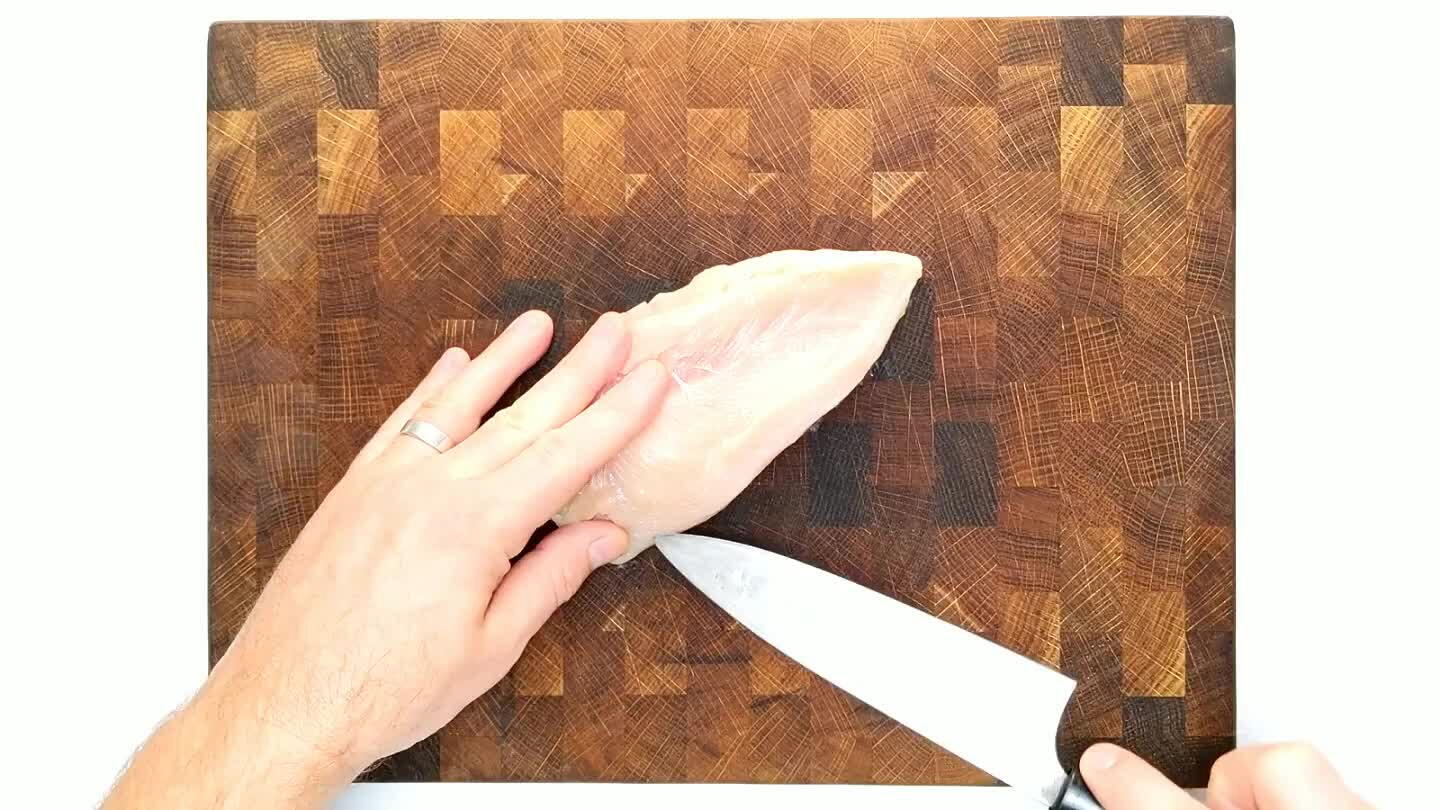 Slice a pocket into the chicken breast. With this dish, you want to have a small hole, with a large cavern in the chicken. Don't expect perfection, just do your best. I used a narrow paring knife, inserting it at the thickest part of the breast and shifting the knife to increase the size of the cavity without letting the hole get larger.
Fill the chicken with about 2 Tbsp of butter. This can be as tricky as the slicing. Try to form the butter into small balls that can be inserted and then pressed flat once they're on the inside.
Crack the eggs into a small bowl and beat until smooth.
Mix the flour with a pinch of salt and some freshly ground pepper, then dredge each stuffed chicken breast thoroughly.
Then coat the chicken breast in egg.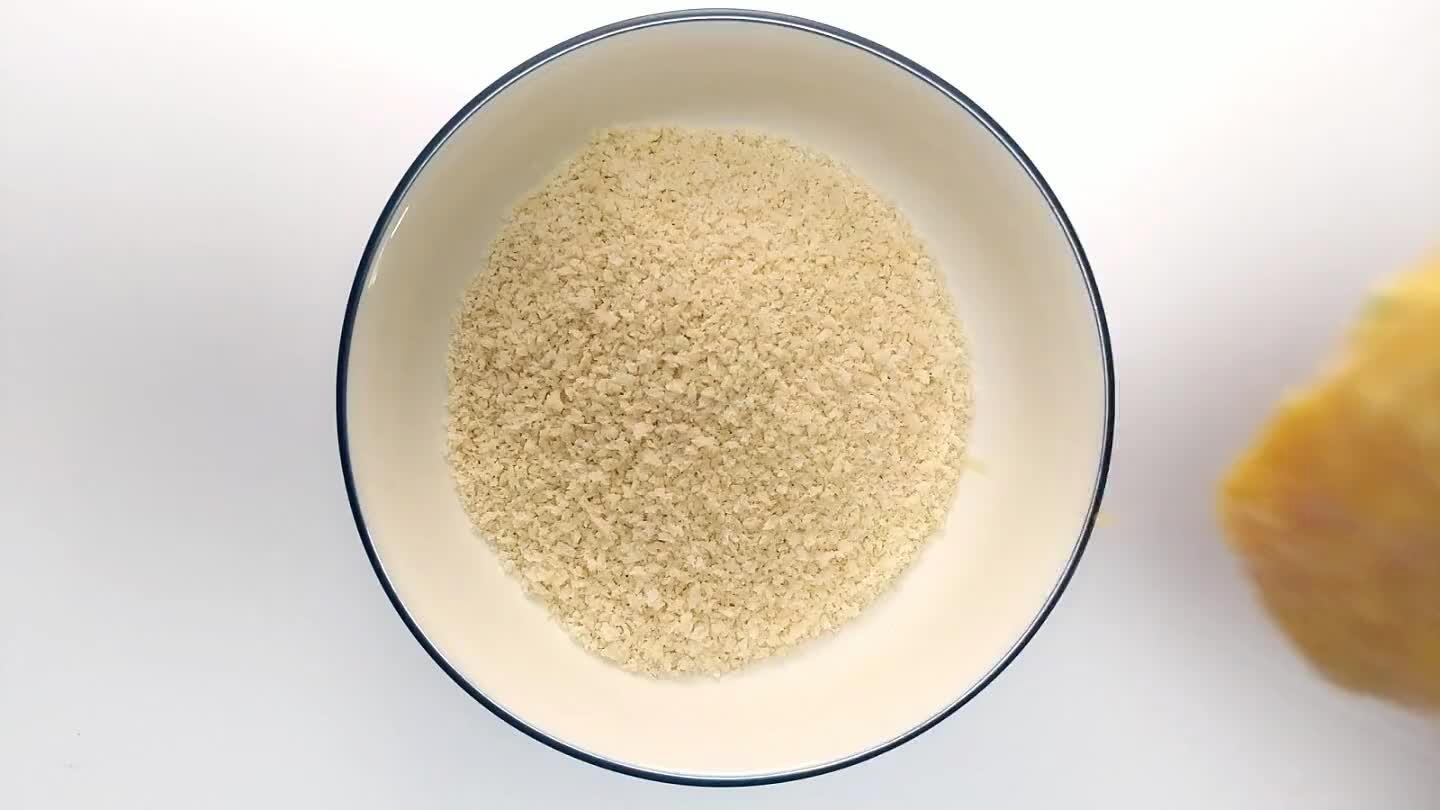 And finally, coat the chicken in panko.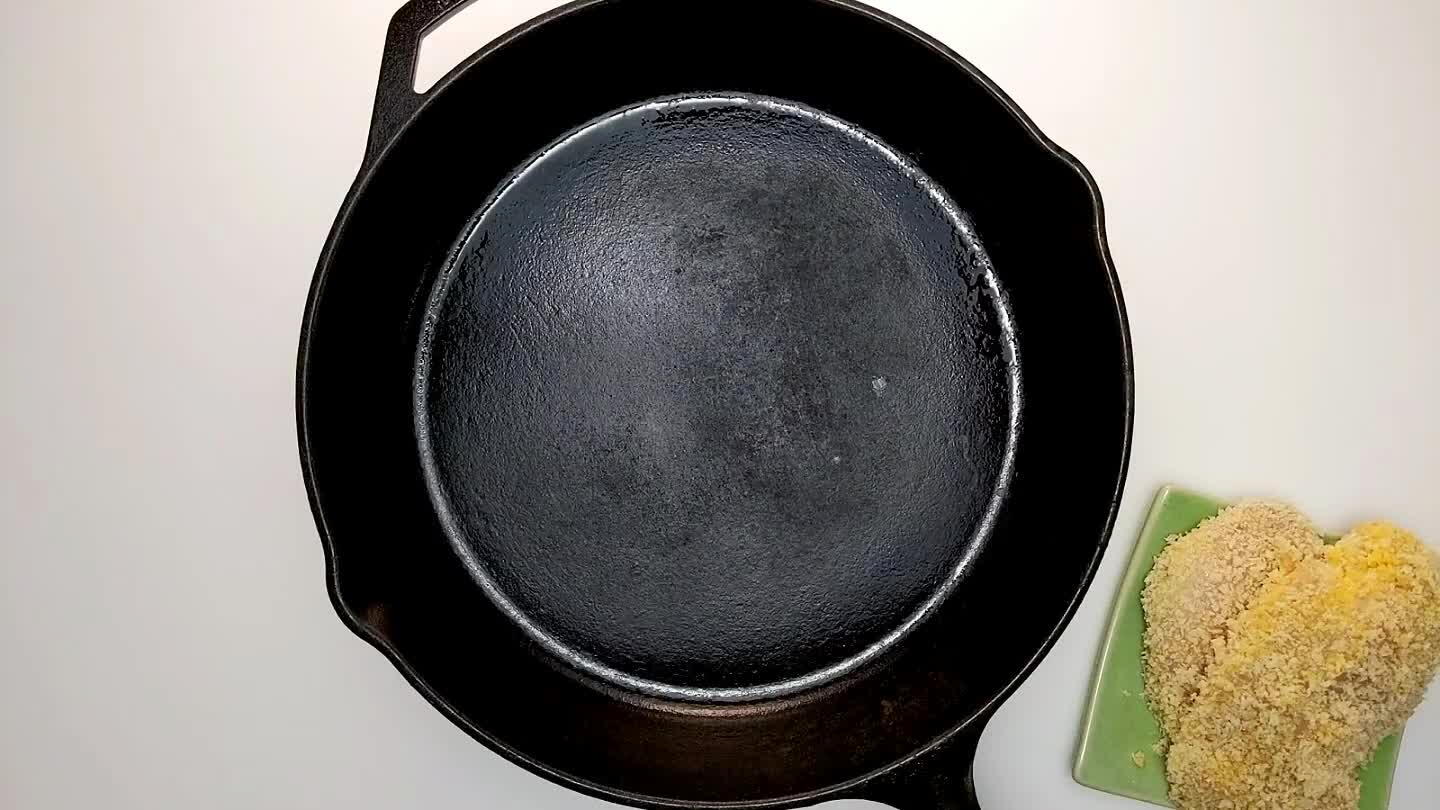 In a large skillet over medium heat with plenty of oil, fry the chicken cutlets on both sides. Being that this is chicken, it is important to use a meat thermometer here to make sure the cutlets are cooked through. The recommended internal temperature of chicken is 165°F. If your cutlet is browned and still not cooked, transfer to an oven at 350°F until done.