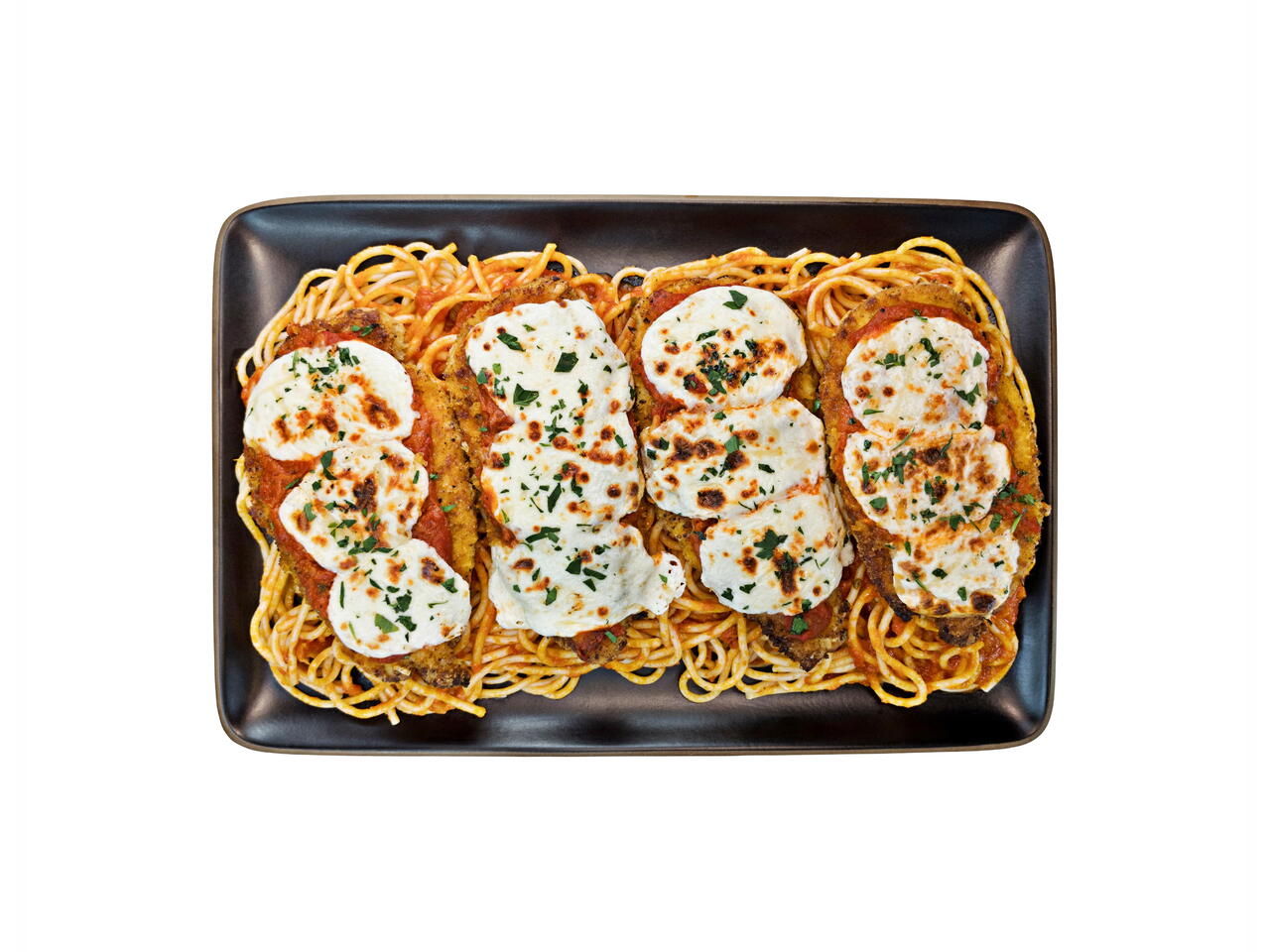 4 portions
30m
You can make this dish just as good as the restauraunts! Recreate this Italian inspired meal with crispy crunchy breading and perfectly melted cheese.
What you will need
4 Boneless Skinless Chicken Breasts
2 cups AP Flour
4 Eggs
2 cups Panko
1 cup Olive Oil
24 oz Marinara Sauce
1 lb Fresh or Shredded Mozzarella
1/4 cup Shredded Parmesan or Parmesan (need to shred)
Salt
Black Pepper
Spaghetti, optional
Fresh parsley, optional
(Nutritional facts 243 calories, 11.08 g fat, 20.36 g carbohydrates, 15.16 g protein, 96 mg cholesterol, 787 mg sodium)
How to cook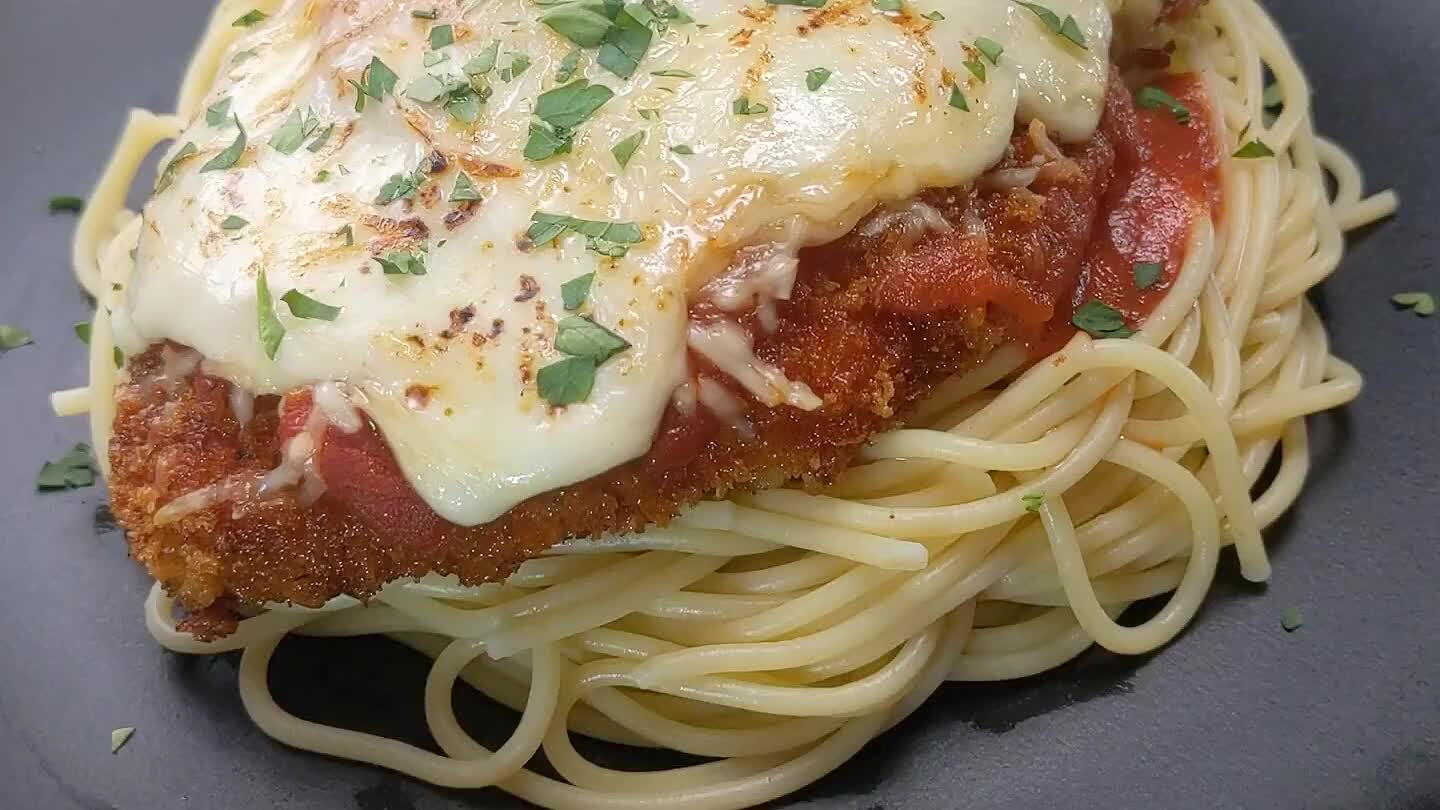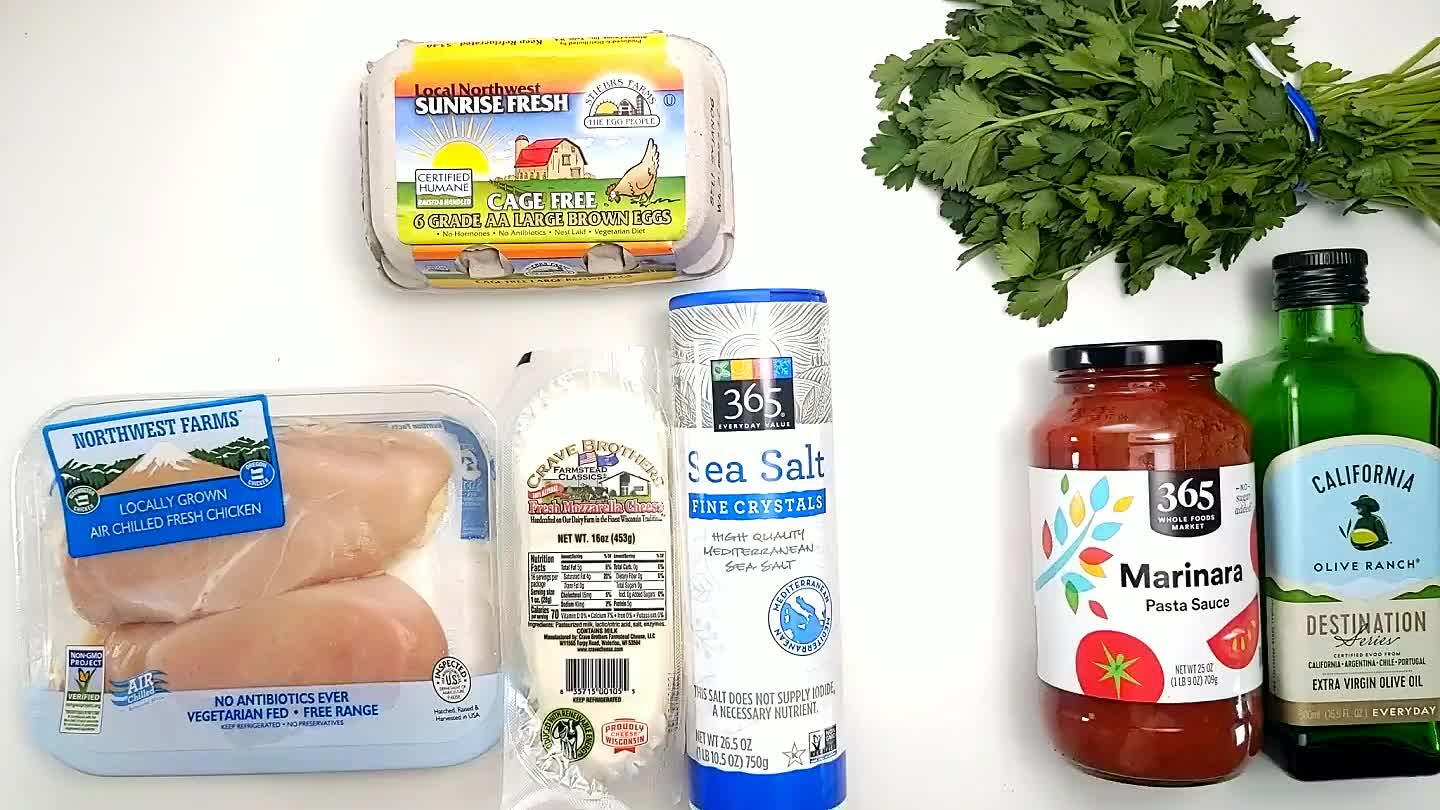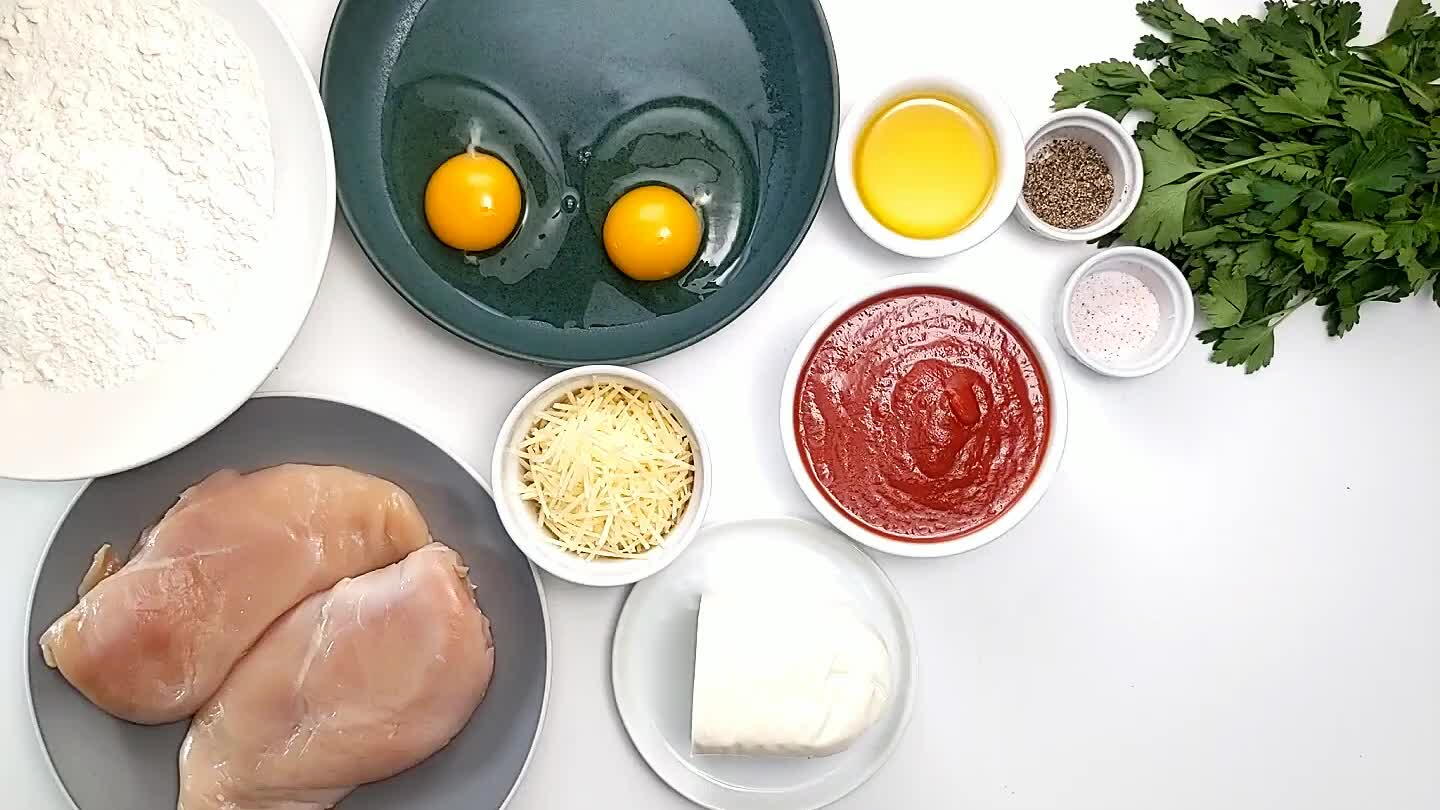 Gather and portion all ingredients.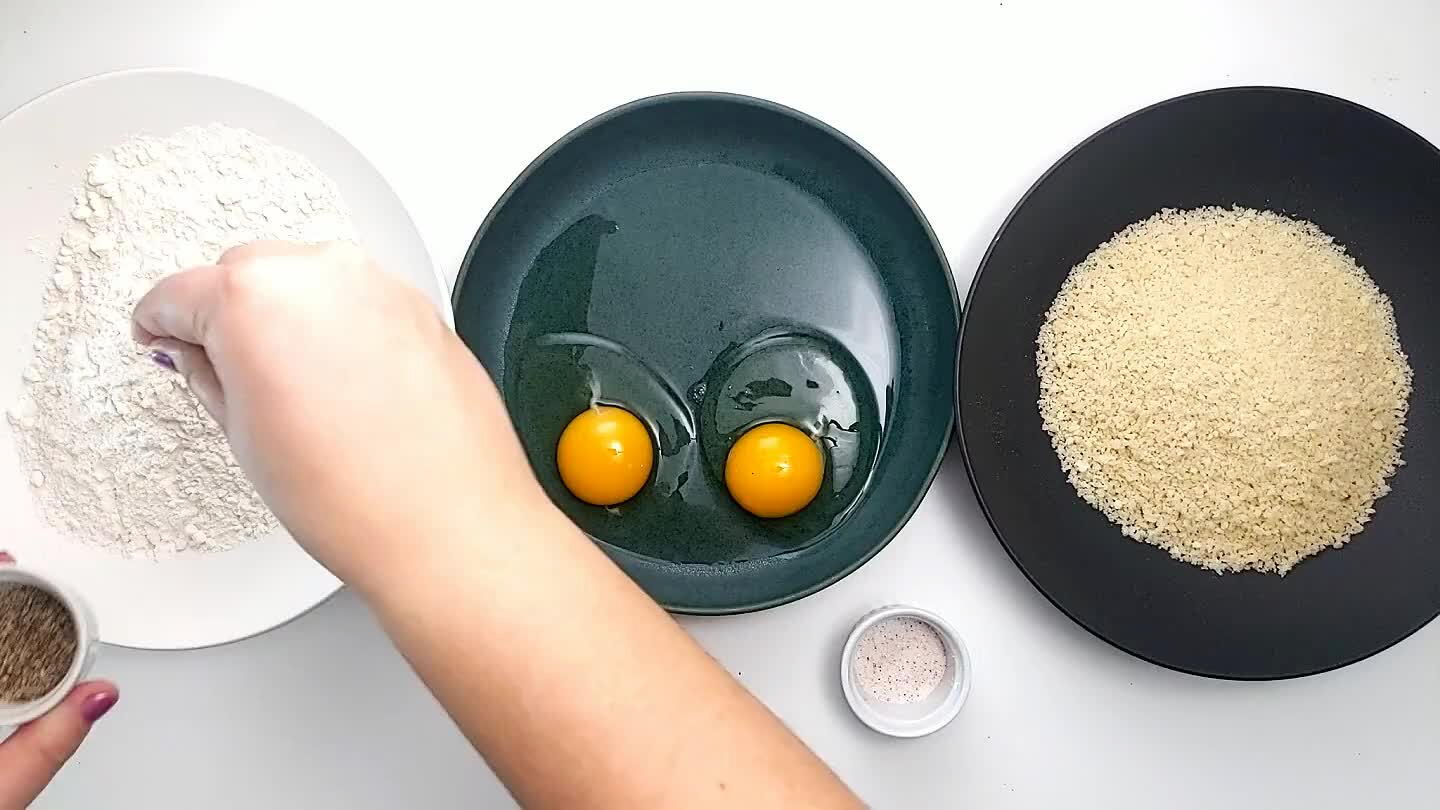 Season the flour, eggs, and bread crumbs with a pinch of salt and pepper.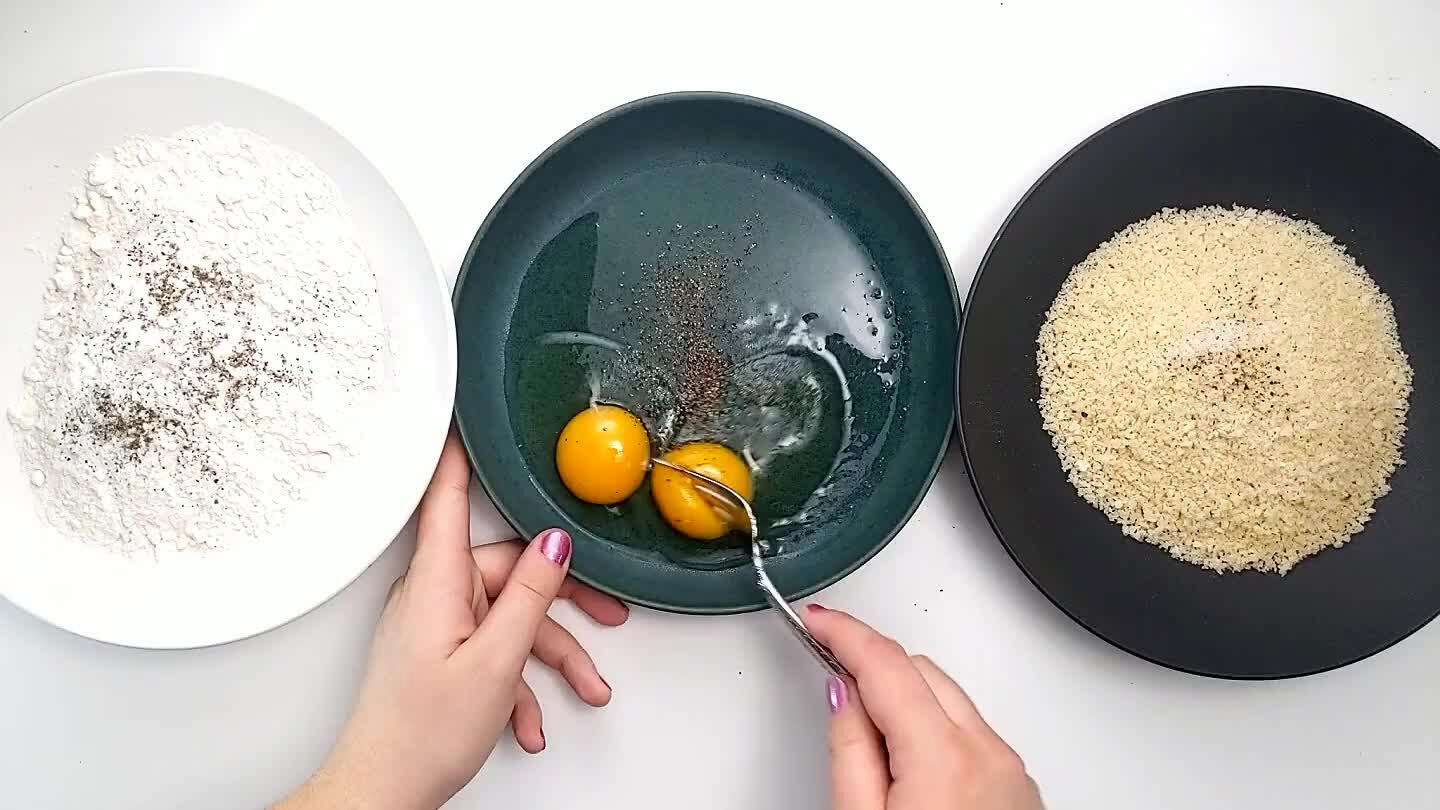 Beat the eggs.
Add the chicken to a plastic bag and pound the chicken with a meat mallet into about 1/2 to 1/4 inch thickness.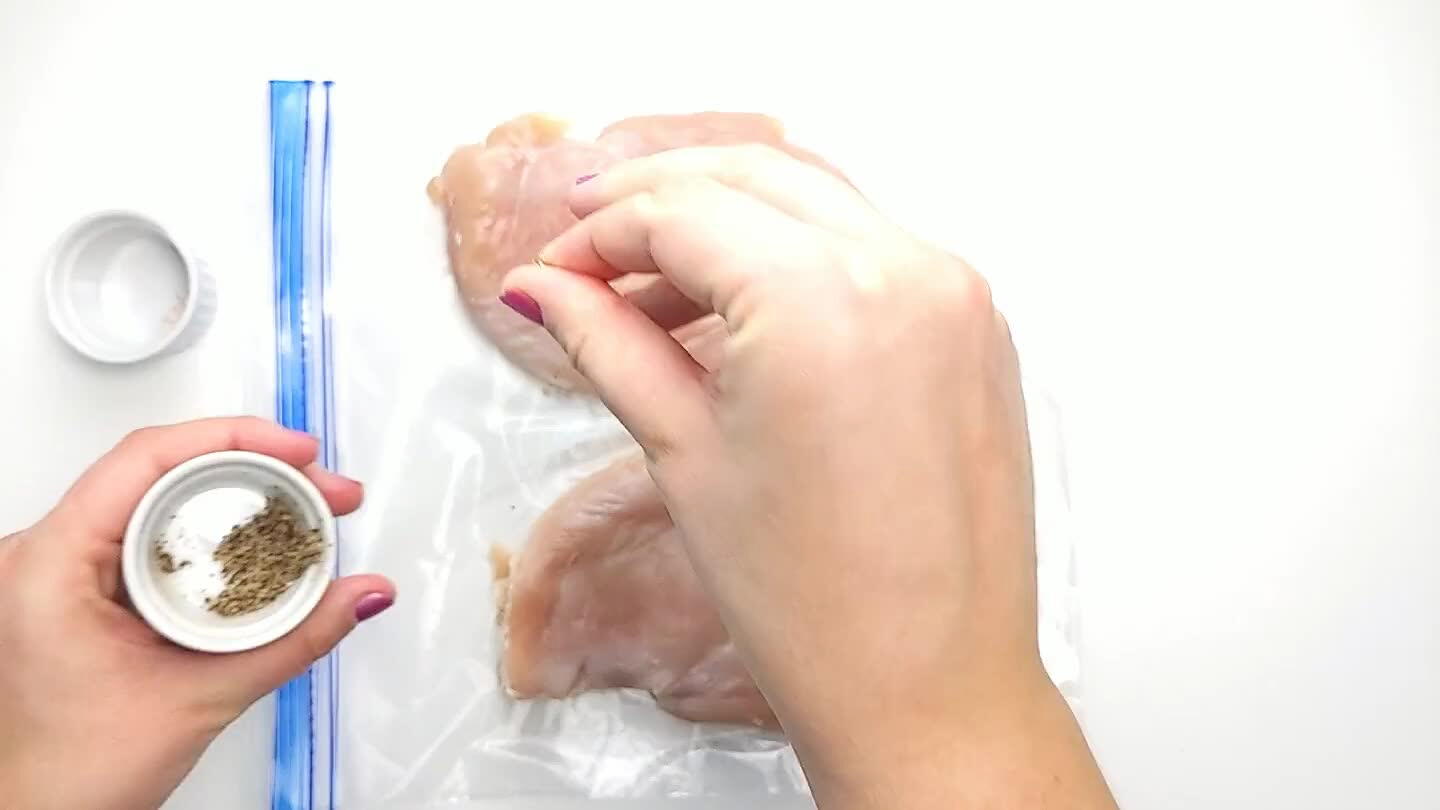 Season both sides of the chicken with salt and pepper.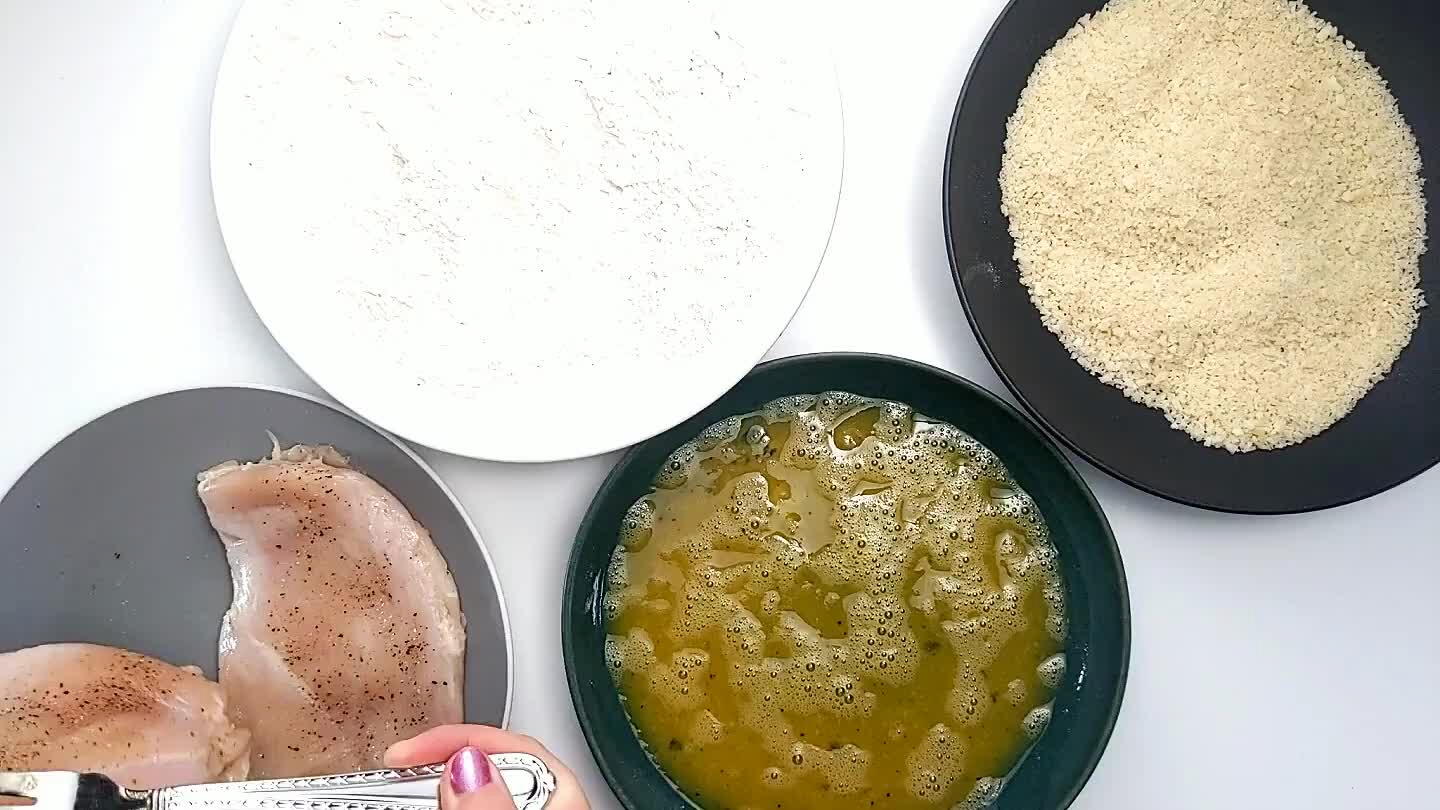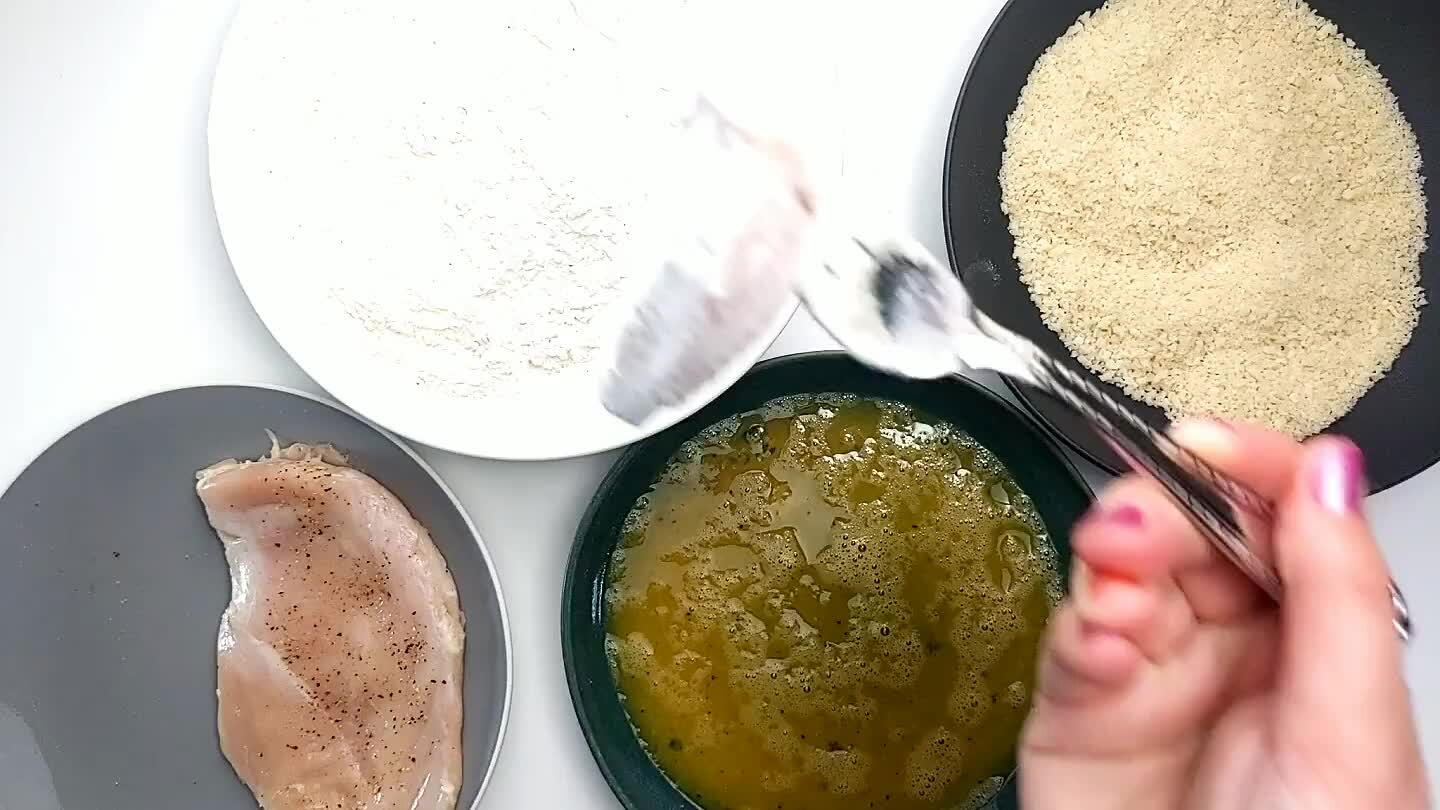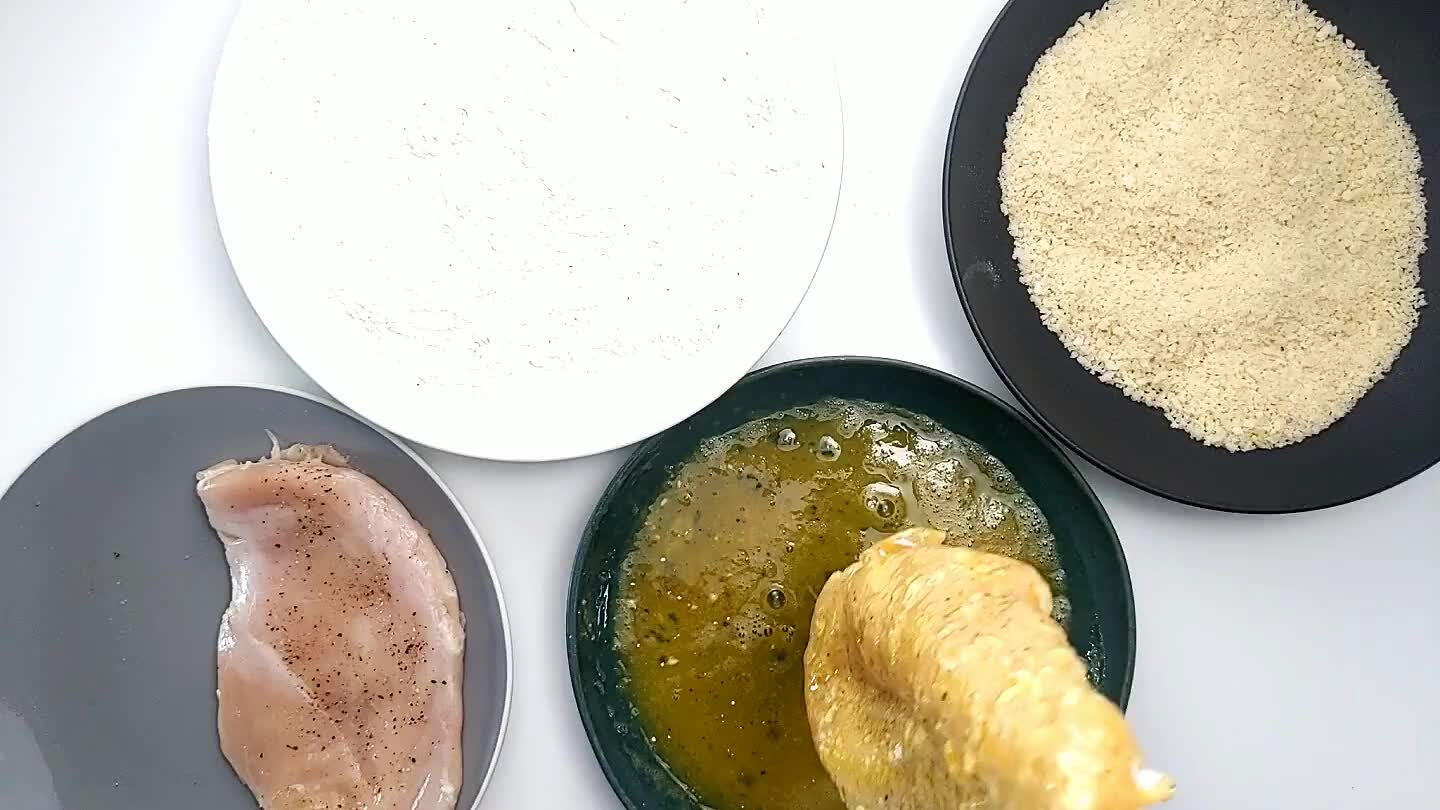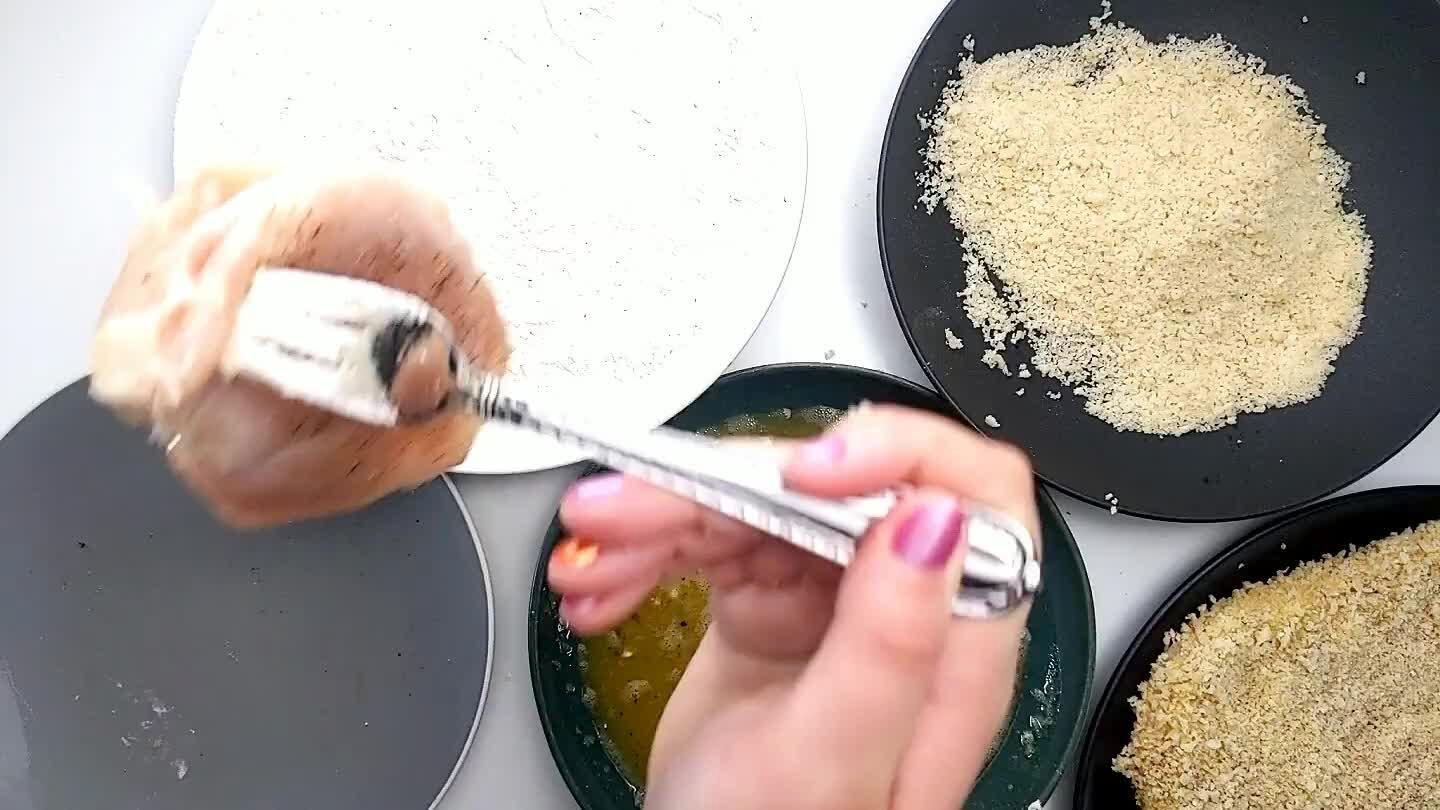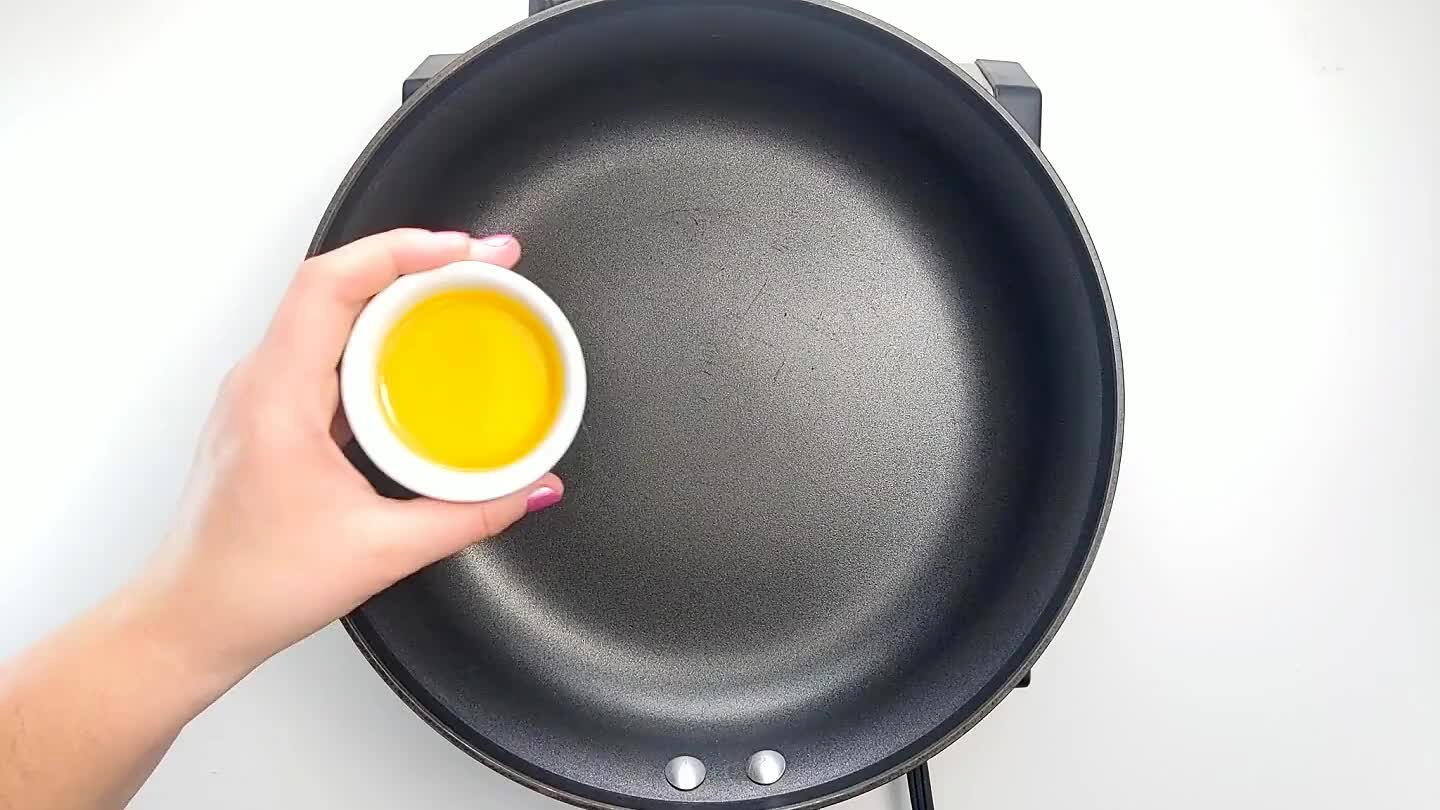 Add the olive oil to a skillet and bring to medium-high heat.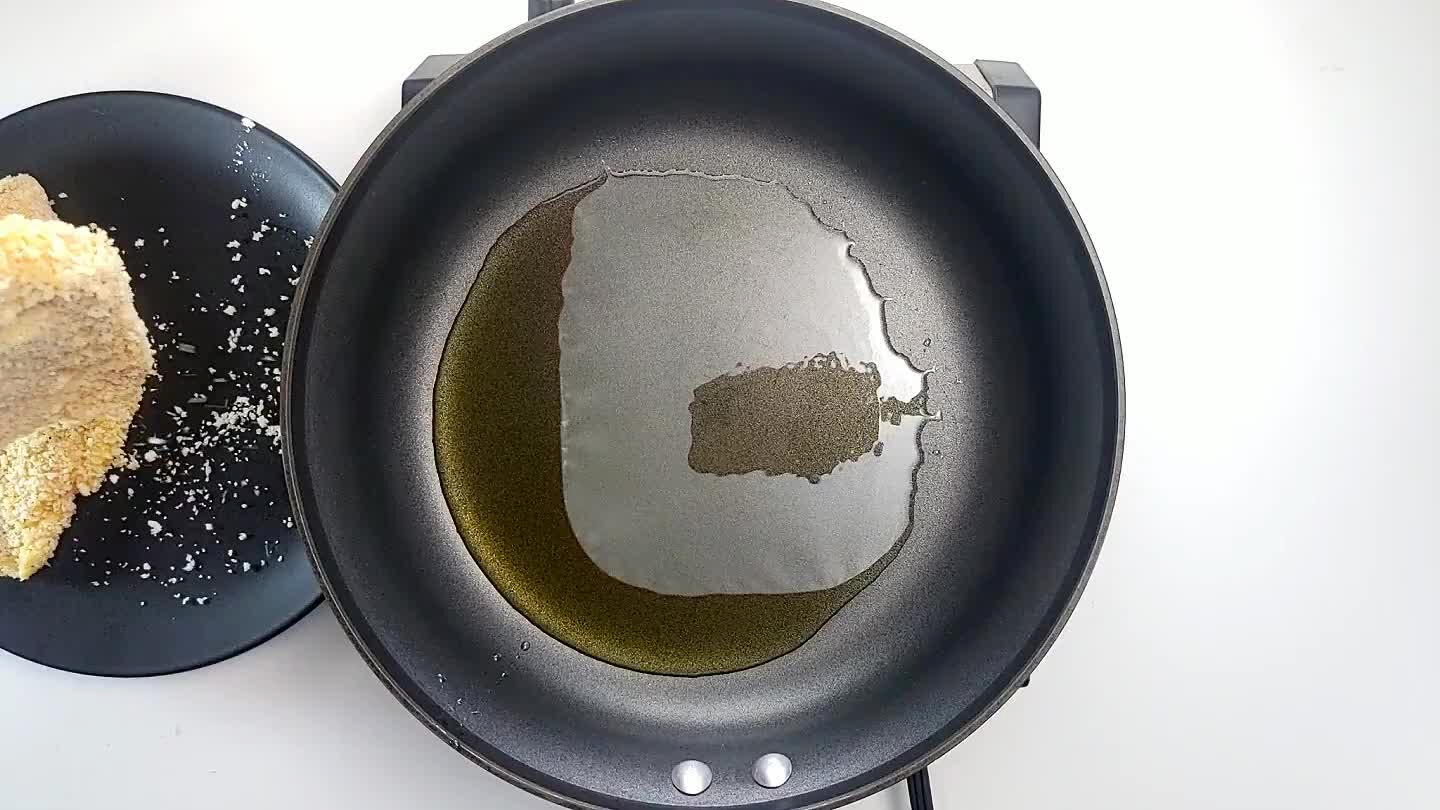 Pan fry the chicken for about 4 minutes on each side or until nice and golden brown.
Place the browned chicken onto a sheet pan and top with a few spoonfulls of marinara sauce and sliced fresh mozzarella and shredded parmesan.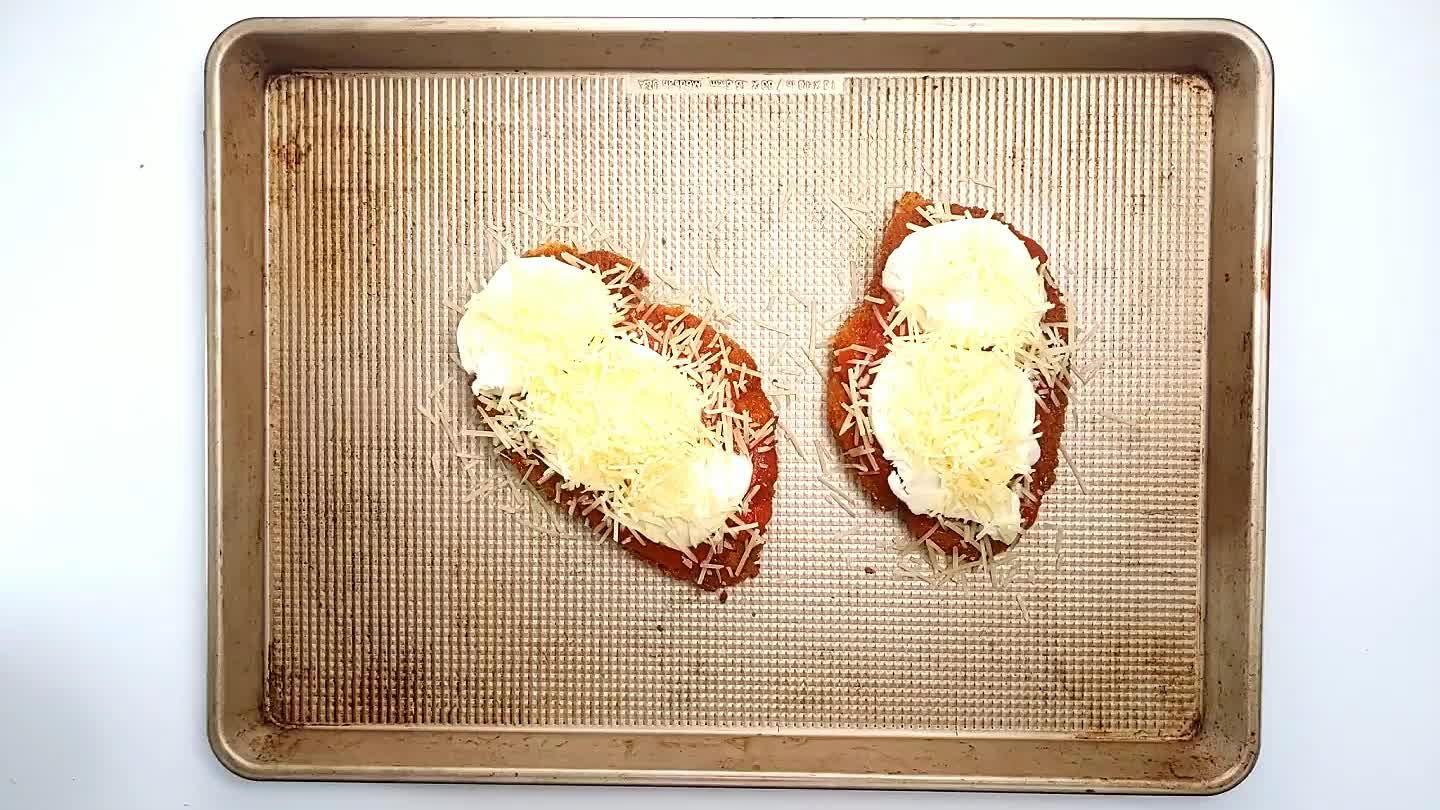 Bake for 5-7 minutes or until mozzarella is melted. If you like a little more brown and bubbly cheese, feel free to broil for a few minutes.
Serve with fresh chopped parsley and pasta of your choice!