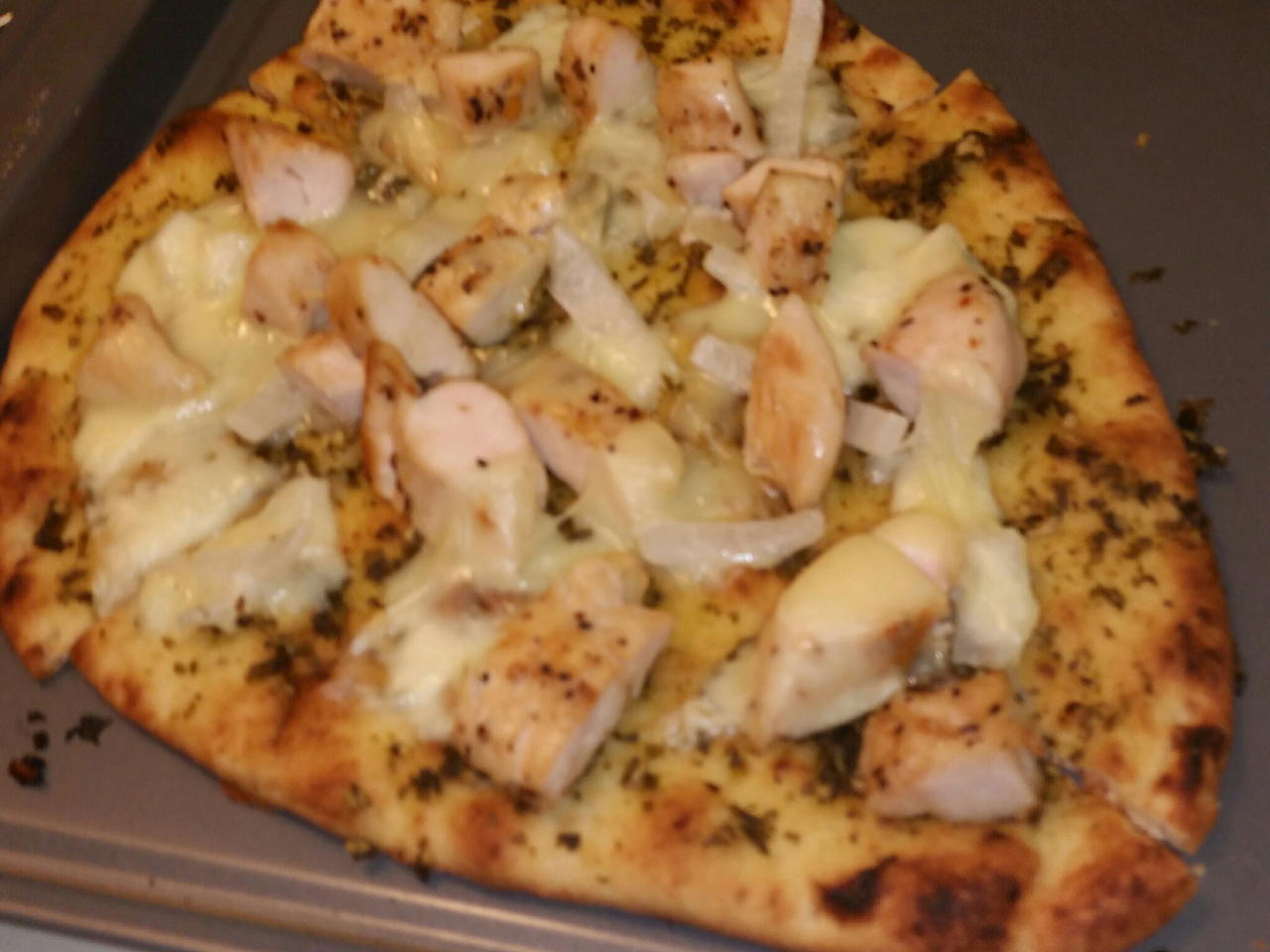 Recipe video made by Mike
Published on 03/06/2018, viewed by 1469 , 4 Comments
It's easy, and taste great
What you will need
3 spoonfuls of Pesto sauce
1 Boneless chicken breast (Pre cooked)
1/2 cup of chopped onion
4 slices of mozzerella
2 pieces of Naan (Garlic Naan preferred)
Splash of Olive oil
How to cook
Prep the Naan
First, PRE-HEAT YOUR OVEN TO 400°. Next, you take your two pieces of Naan and lay them on your baking pan. Brush a splash of olive oil on each until it barely coats all of the top side of the Naan (bubble side).
Pre-cook Naan
Once your oven is at 400°, put your oil coated Naan in the oven for 5 min.
Prep your toppings
Chop up your 1/2 cup of onion (I prefer red even tho the pic doesn't have it), Chicken (pre-cooked, with whatever spices you want), and Cilantro *Optional
Take out Naan
After 5 min, take the Naan out of the oven
Top it!
First, put 1 and 1/2 spoonfuls of pesto on each Naan and brush until it covers the entire piece. Then sprinkle your onion, cilantro, and chicken.
Cheese!!!
Next, take 4 slices of mozzarella and rip it up to spread over each piece of Naan (2 slices per piece)
Throw it back in the oven
Put it back in the oven for another 5-7 min. 5 mins will get the edges crunchy but not burnt.
Take it out and enjoy!
After 5-7 min, take it out! Wait about a min or 2 before you cut it so the hot cheese doesn't stick to your roller. Enjoy!
Comments