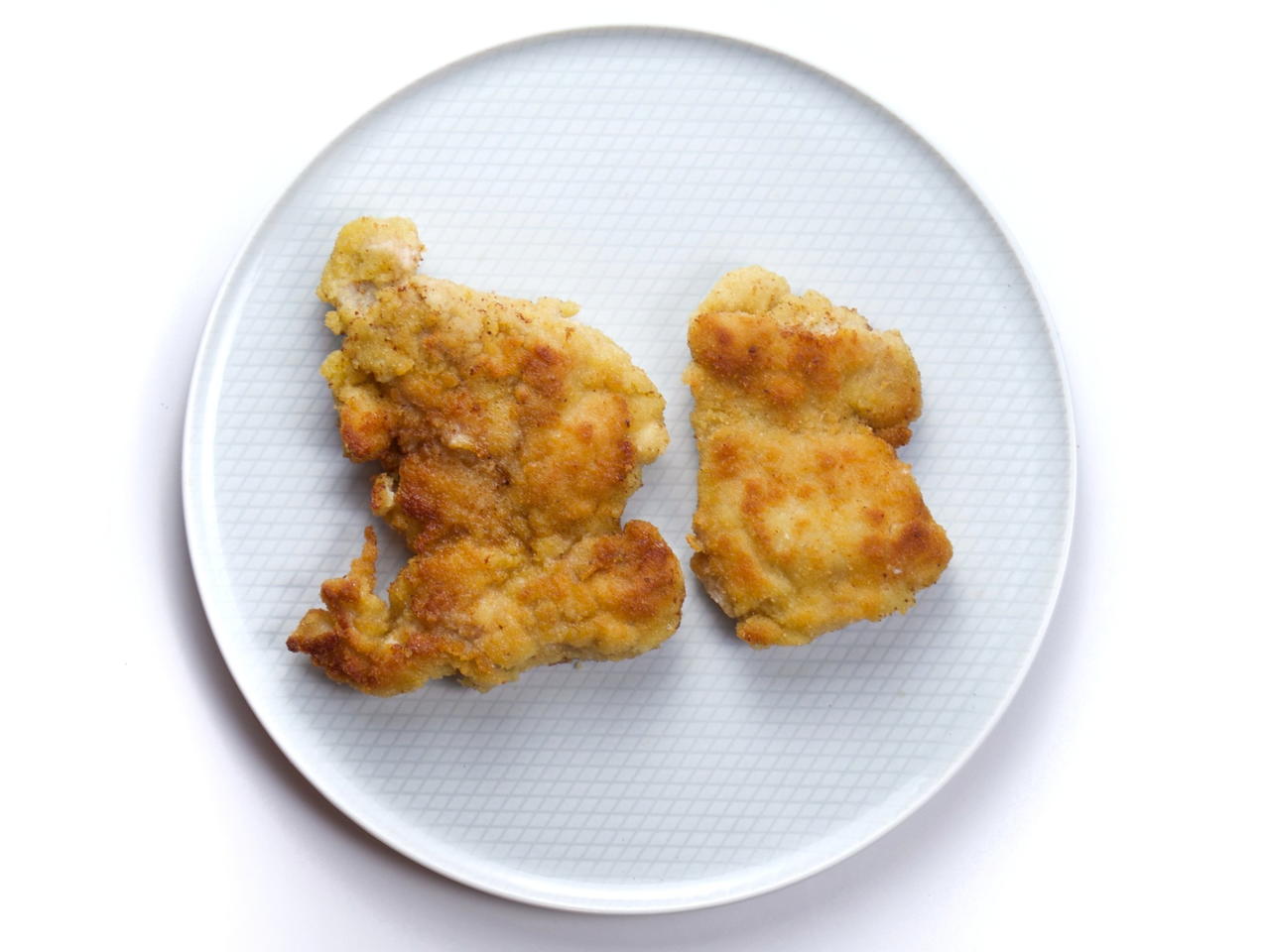 Recipe video made by Ryan
Published on 10/25/2019, viewed by 918
5 portions
20m
Crunchy breaded chicken thighs.
What you will need
1 lb Chicken Thighs
1/2 cup AP Flour
2 Eggs
3/4 cup Breadcrumbs
Olive Oil
Salt, as needed
Pepper, as needed
(Nutritional facts 371 calories, 20.83 g fat, 25.89 g carbohydrates, 19.42 g protein, 197 mg cholesterol, 887 mg sodium)
How to cook
Gather your ingredients.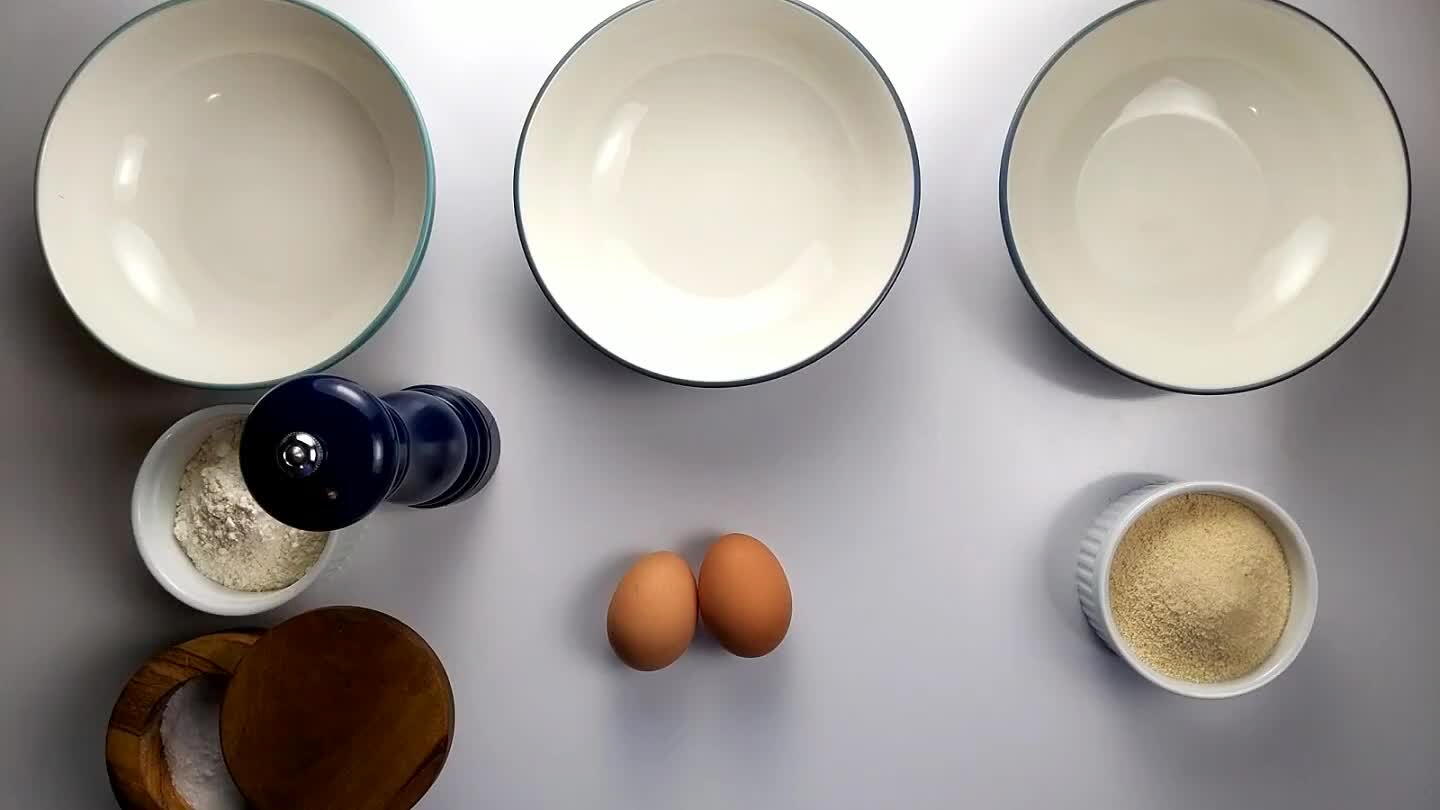 Set out 3 shallow dishes, one for each layer of coating. The chicken thighs will be dredged in flour, coated in egg, and finally coated in breadcrumbs.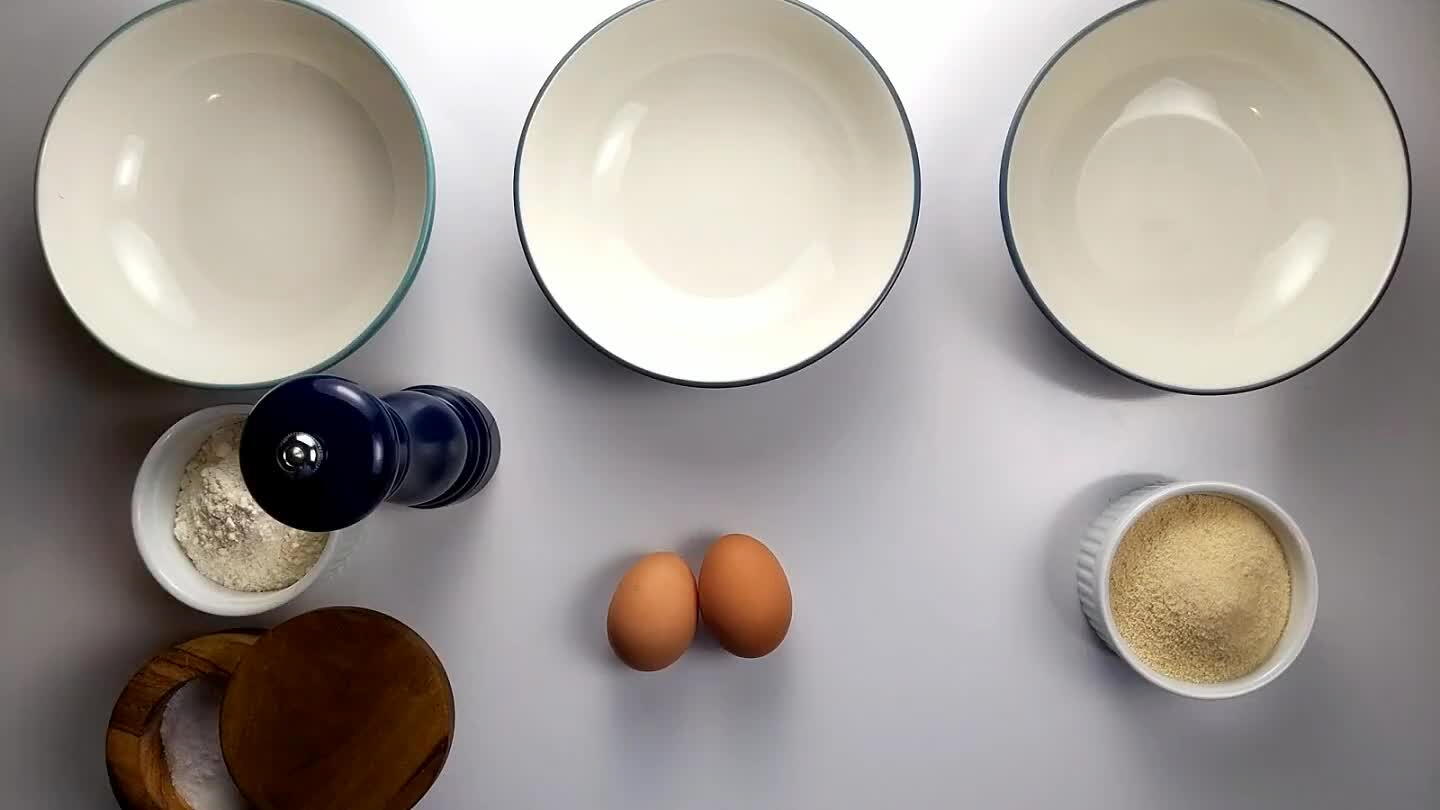 Place the flour in the first dish. Season lightly with salt and pepper and mix it up.
Crack the eggs into the second dish and whip them up.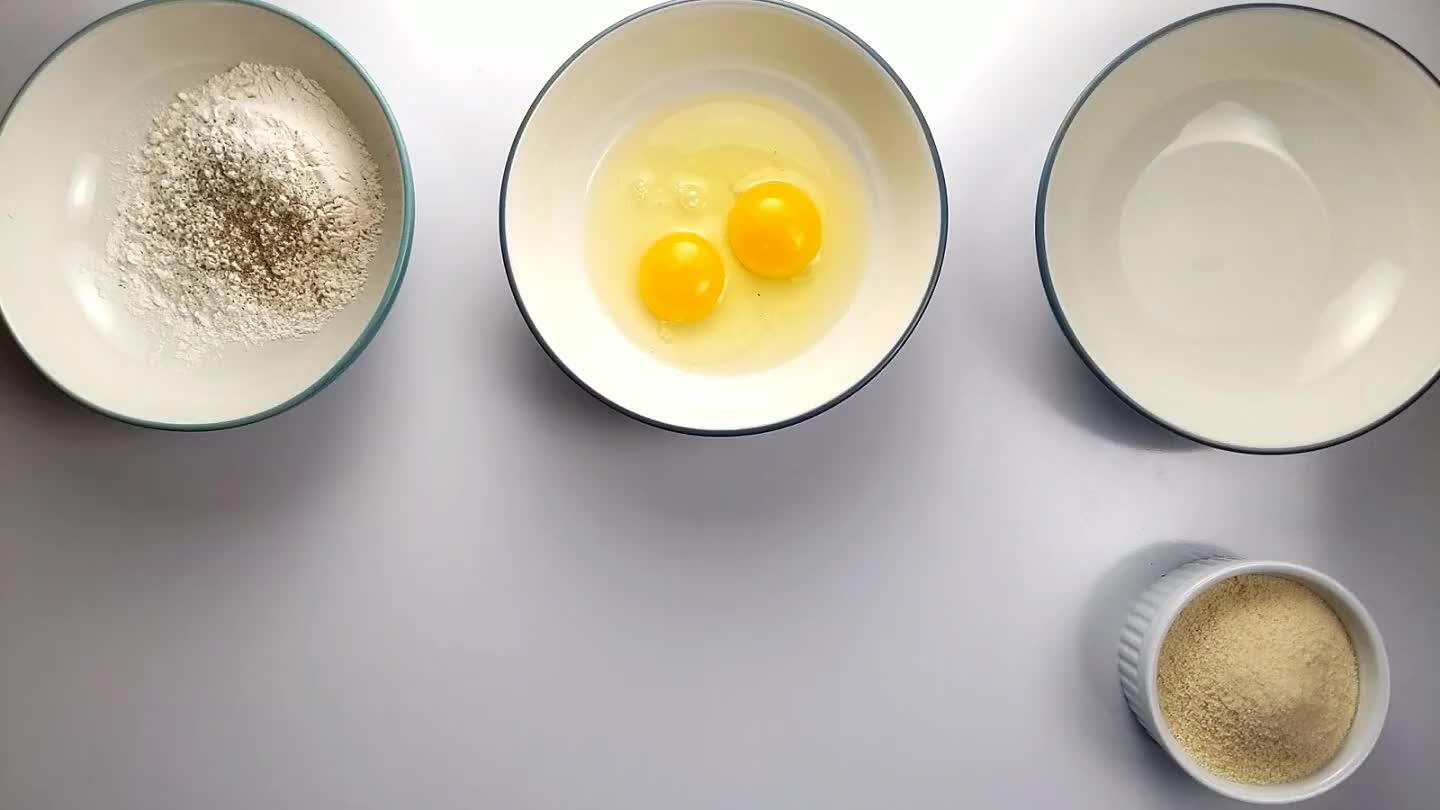 Place the breadcrumbs in the third and final dish.
Coat the chicken thighs thoroughly in flour.
Transfer the flour-coated chicken thigh into the beaten egg and coat thoroughly in egg.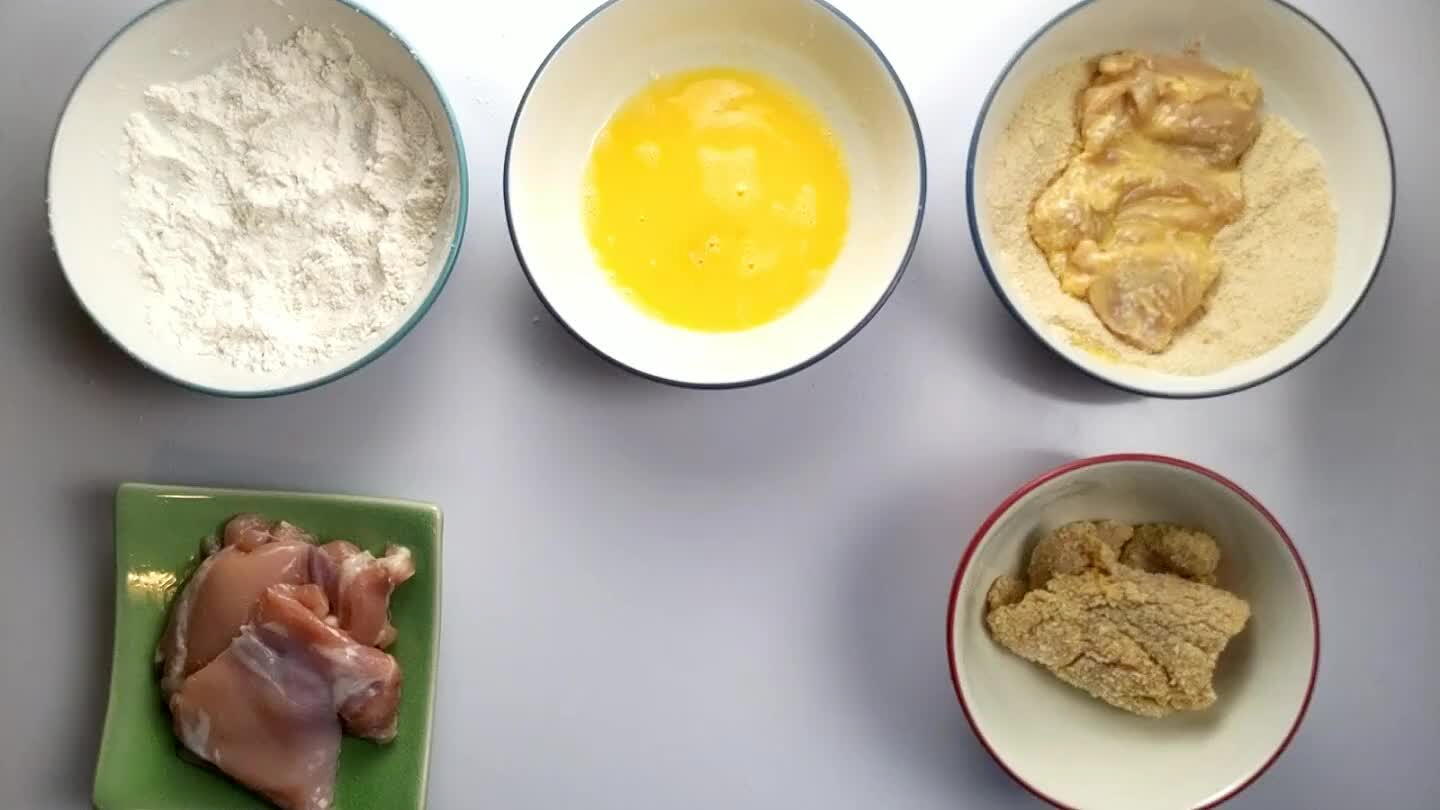 Transfer the chicken thigh into the bread crumbs. Press down to coat completely. Repeat this series to coat all of the chicken thighs in breading.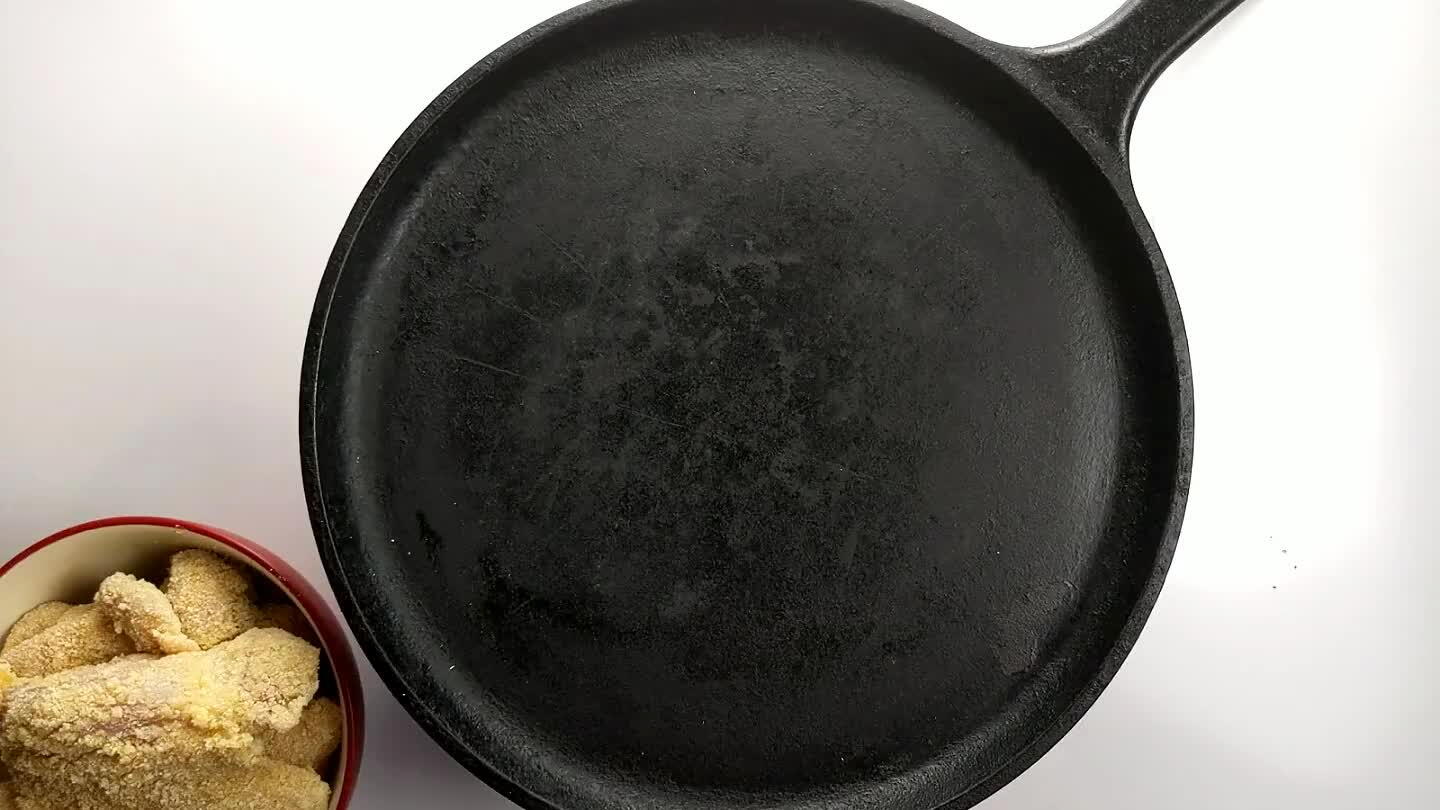 In a heavy skillet over medium-high heat, warm the oil until it is just beginning to smoke.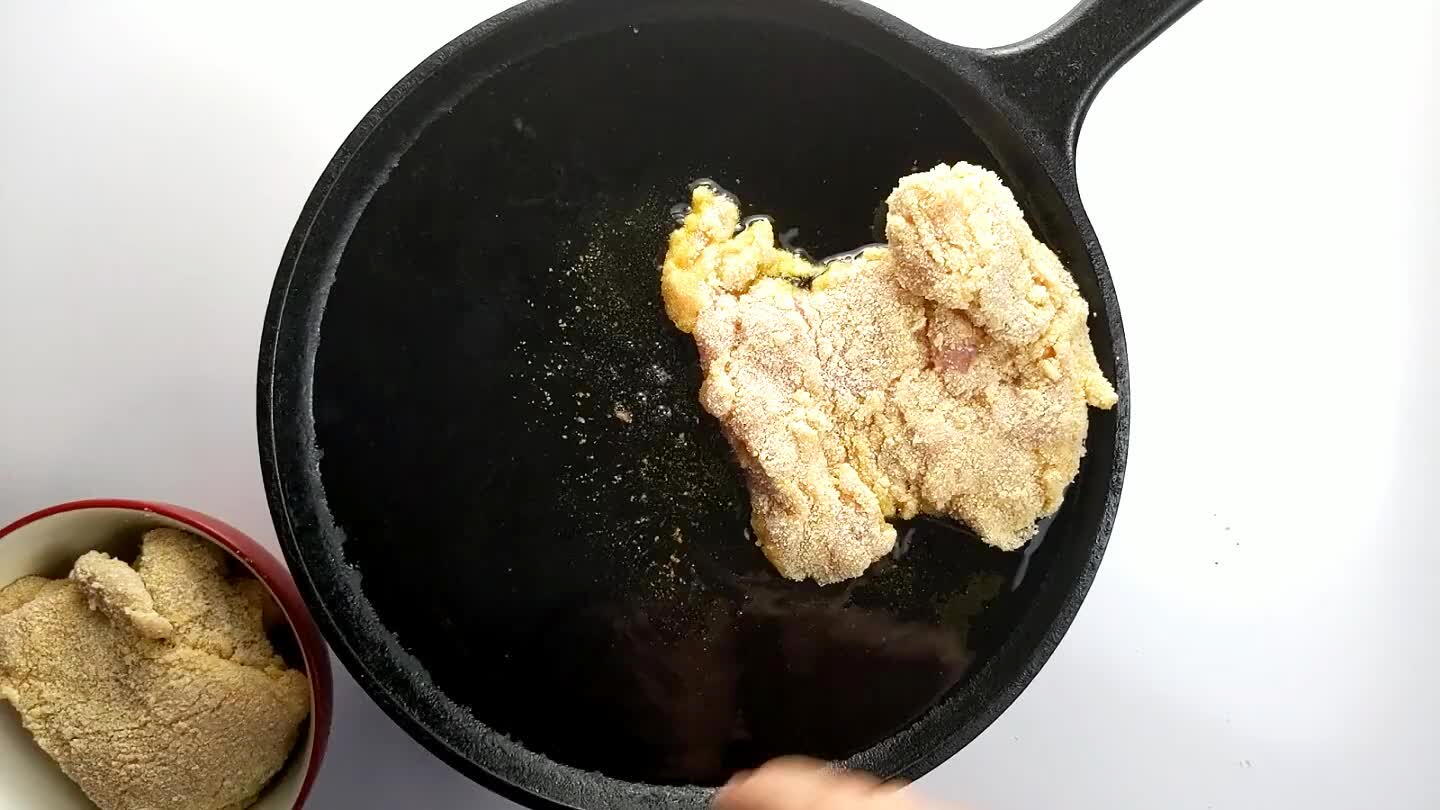 Place breaded chicken thighs gently in the hot oil. Cook until browned on one side. If your pan does not heat evenly, you may need to rotate the cutlet half way through cooking. Flip and brown the opposite side. Once browned, they should be cooked through. But you can slice into the thickest part of a chicken thigh and check for pink to make sure it is cooked thoroughly. Or use a meat thermometer to ensure that the
Comments