Chicken Schnitzel with German Potato Salad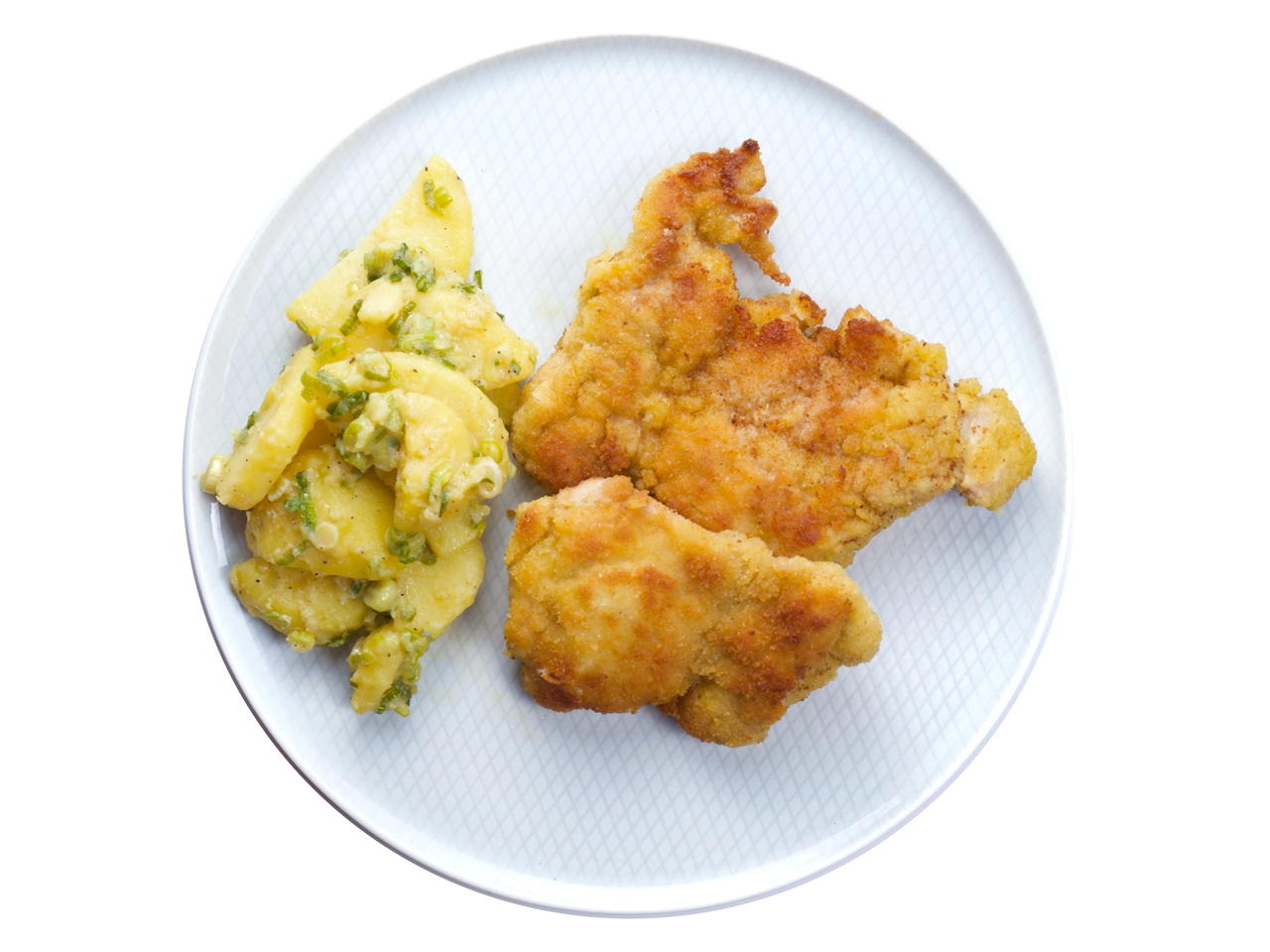 Recipe video made by Ryan
Published on 10/25/2019, viewed by 1257 , 0 Comments
5 portions
60m
Crispy breaded chicken thighs served with a rich, German-style potato salad.
What you will need
SCHNITZEL
1 lb Chicken Thighs
1/2 cup AP Flour
2 Eggs
3/4 cup Breadcrumbs
Olive Oil
Salt, as needed
Black Pepper, as needed
GERMAN POTATO SALAD
2 lb Yukon Gold Potatoes
1 bunch Scallions
1 cup Beef Broth
2 Tbsp White Vinegar
3 Tbsp Unsalted Butter
(Nutritional facts 218 calories, 11.42 g fat, 20.71 g carbohydrates, 8.18 g protein, 72 mg cholesterol, 518 mg sodium)
How to cook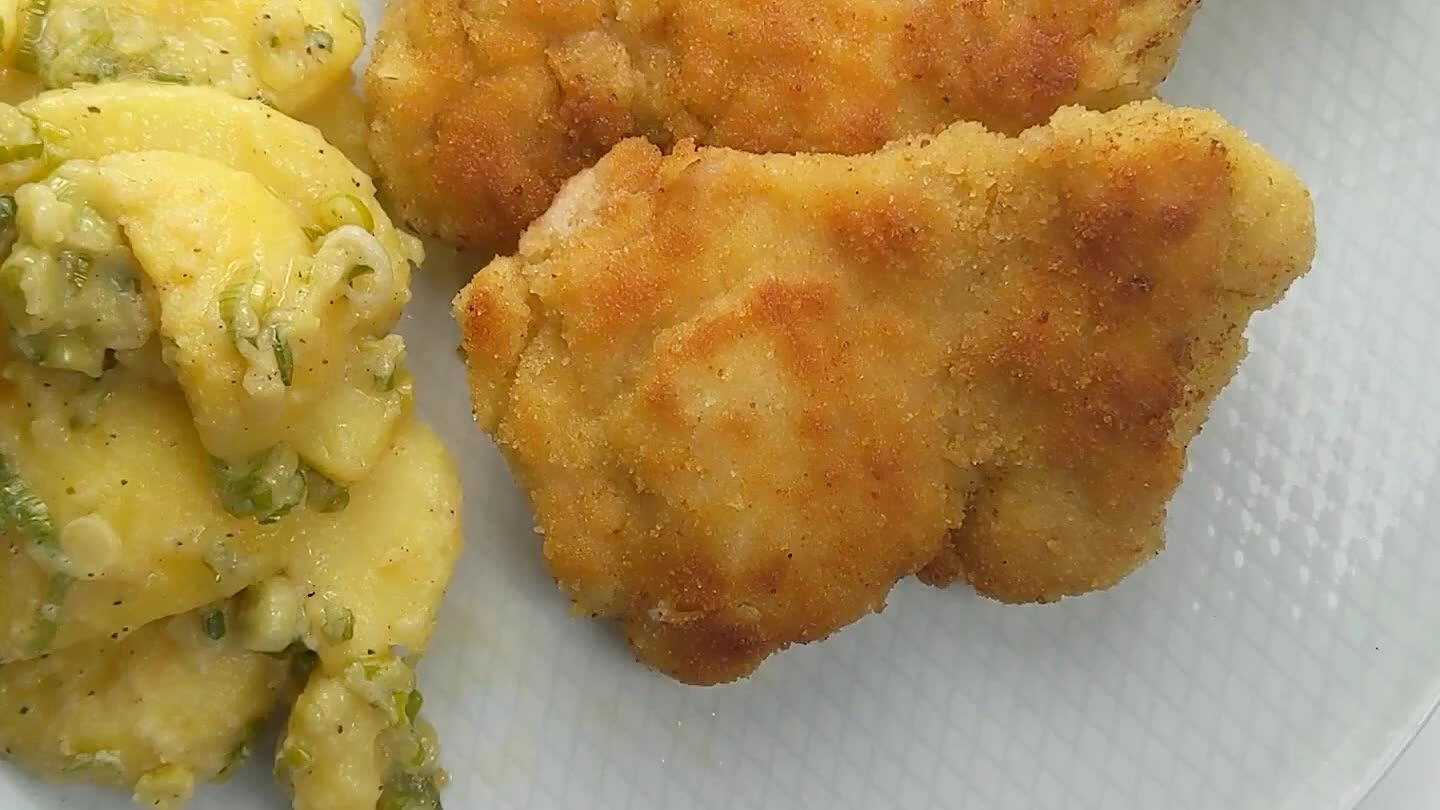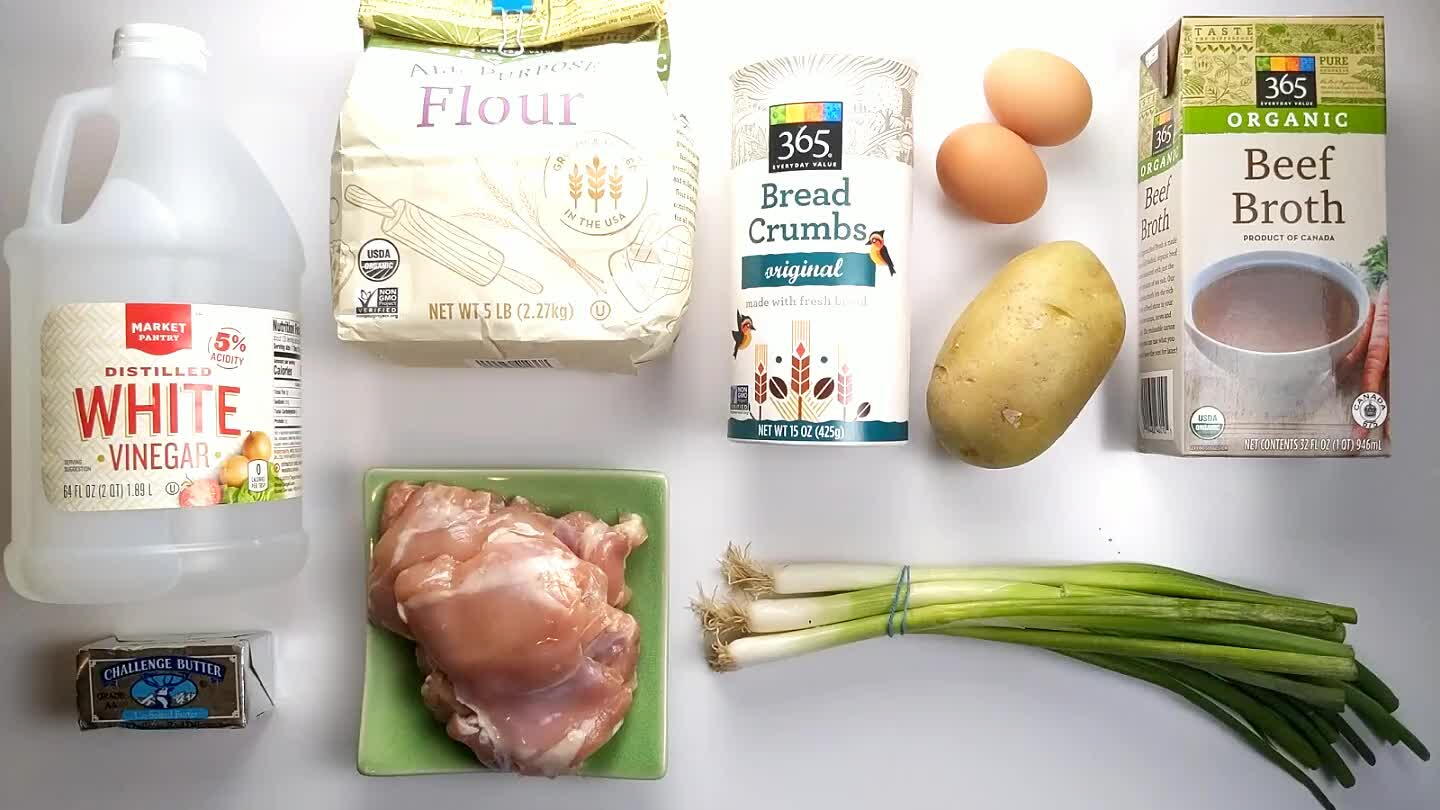 Gather the ingredients.
POTATO SALAD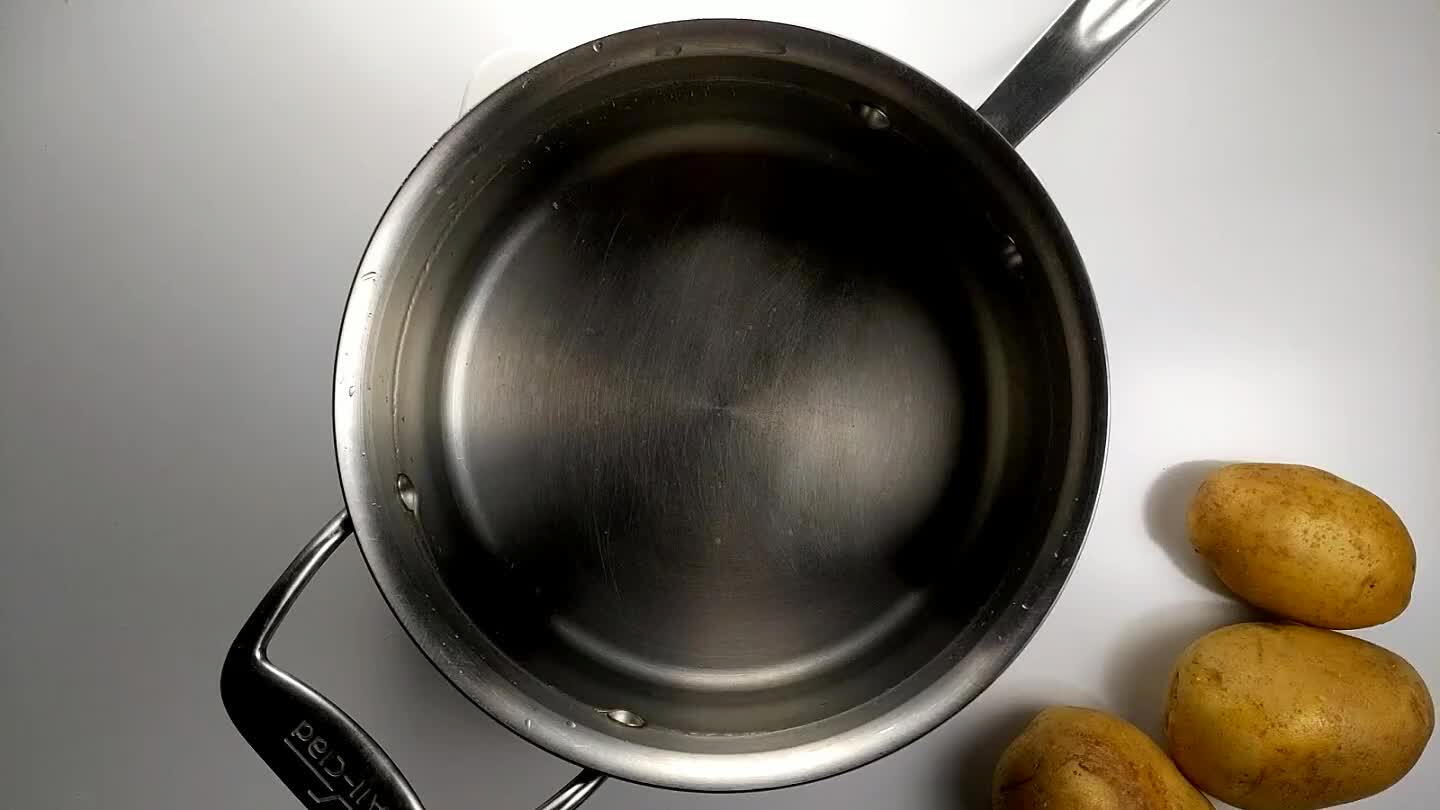 Place the potatoes in a pot with enough cold water to submerge. Place the pot over medium heat. Set a timer for 45 minutes. If the water begins to boil, reduce the temperature to hold the water at a very gentle simmer. Potatoes are done cooking when a knife or cake tester passes into the center of the largest potato with little resistance.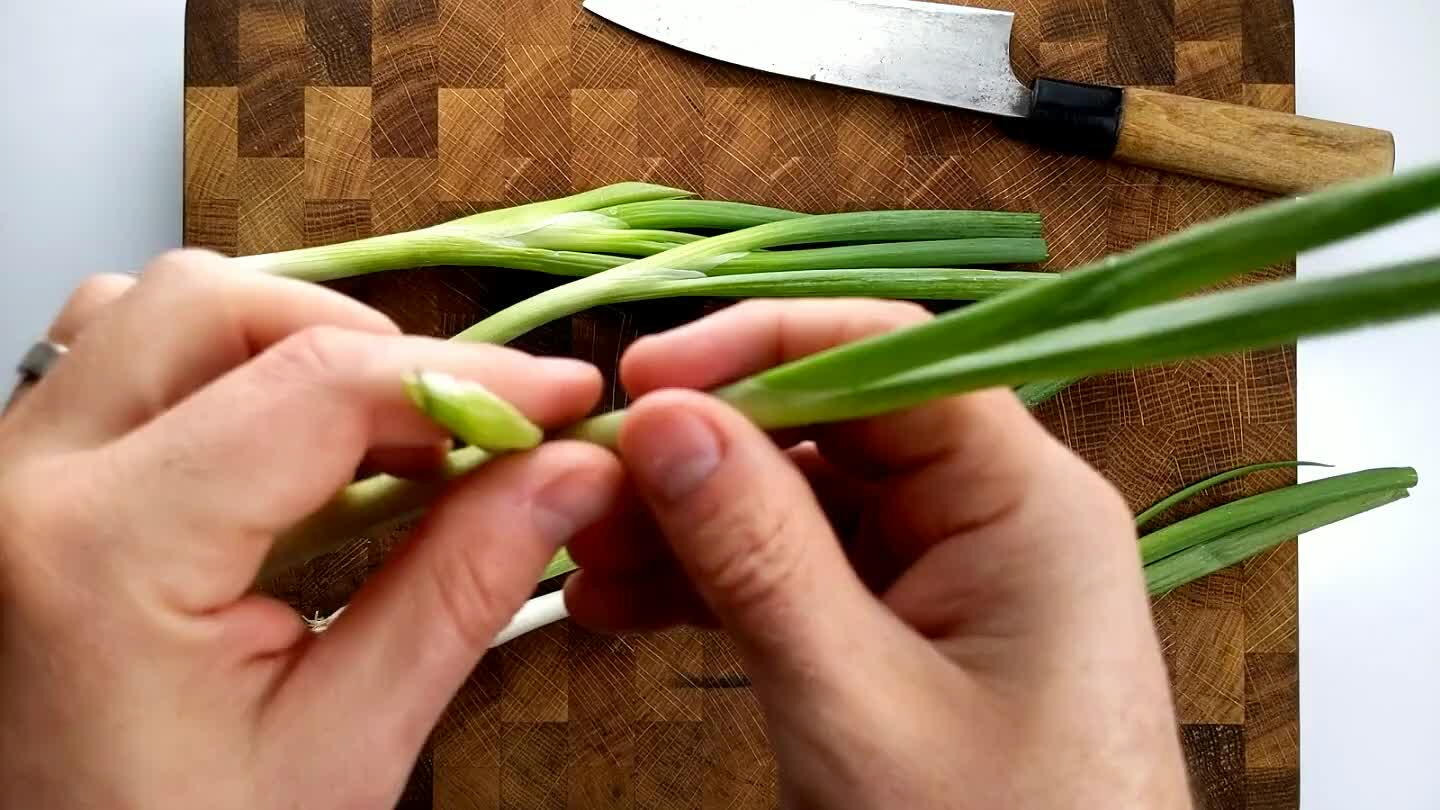 Meanwhile, cleanup the scallions and slice them thin.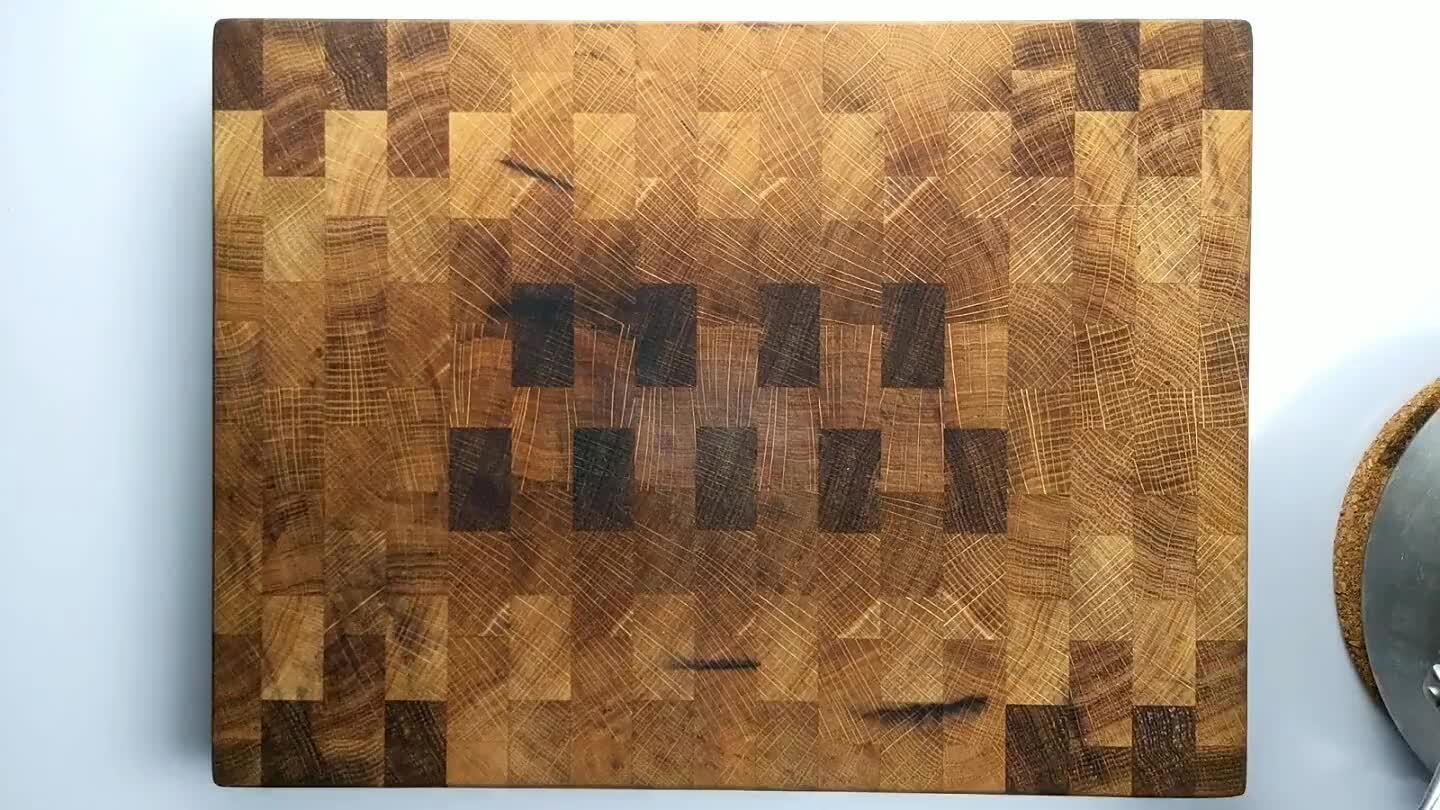 After boiling, the skin of the potatoes should come off easily. Just drag your thumbs across the surface of the potato to break the skin and slide it off. Scrape gently with a knife to remove any stubborn scraps of skin that won't let go.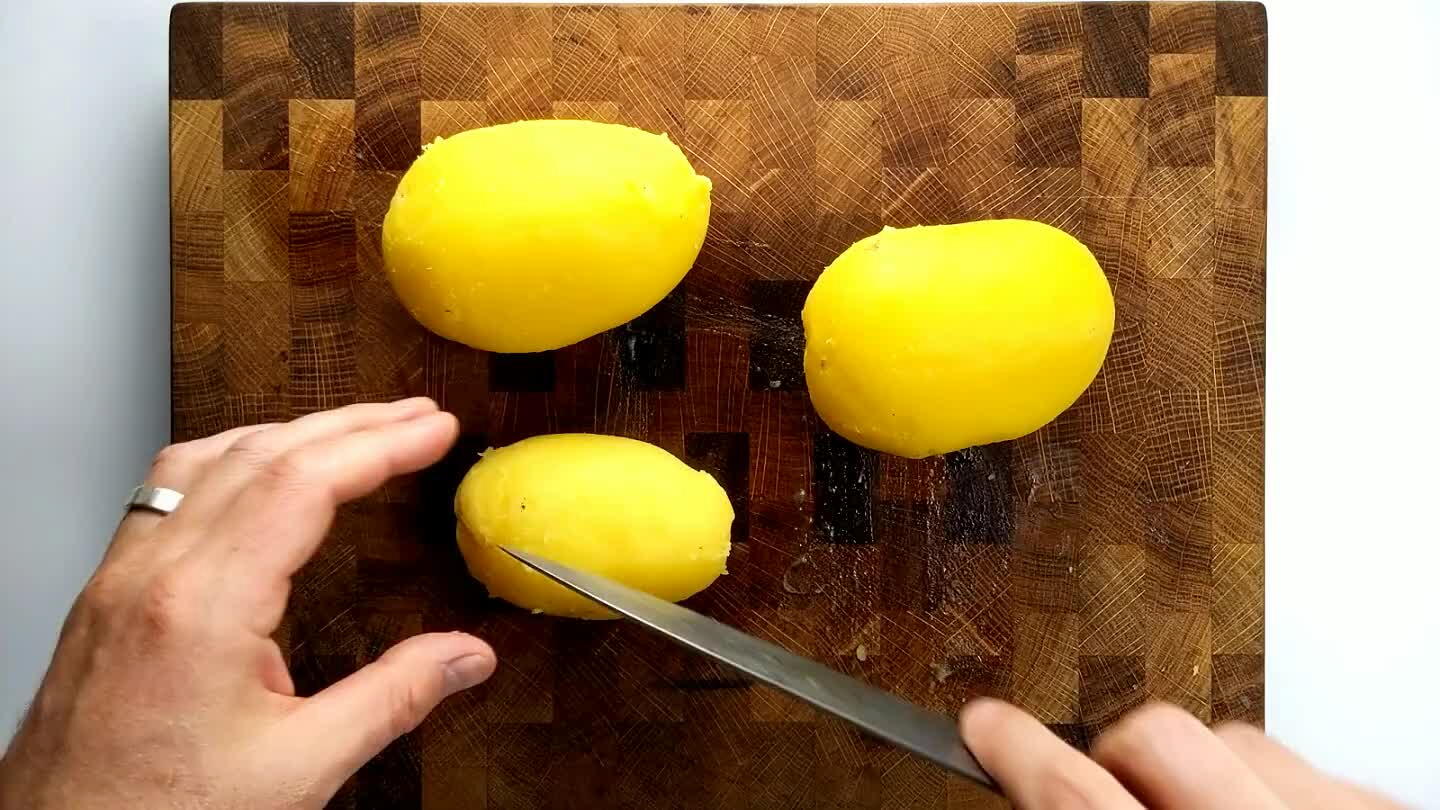 Cut the potatoes in half lengthwise, then lay the halves on their flat side and slice to around 1/4" in thickness.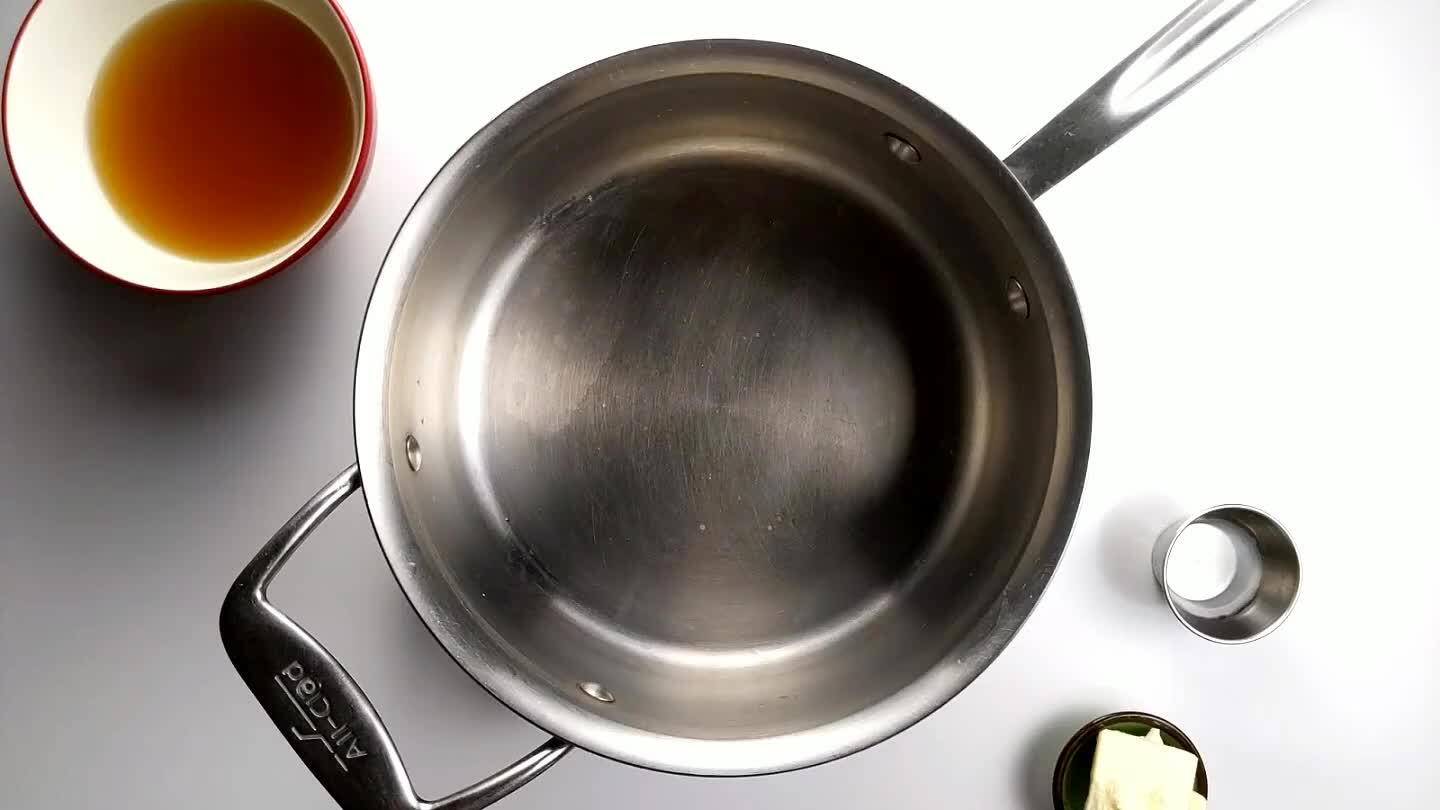 Place the beef broth in a sauce pot over high heat.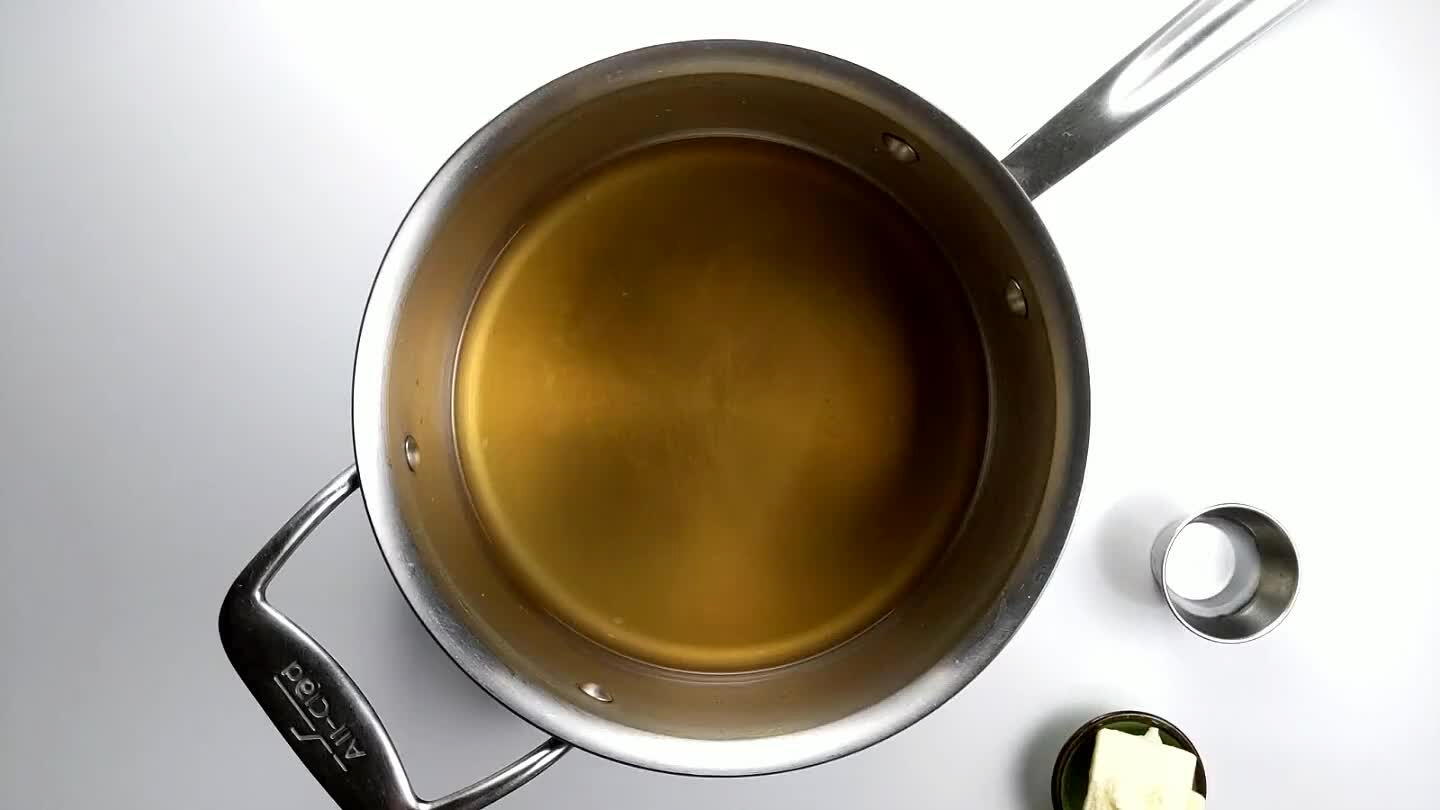 Add the vinegar.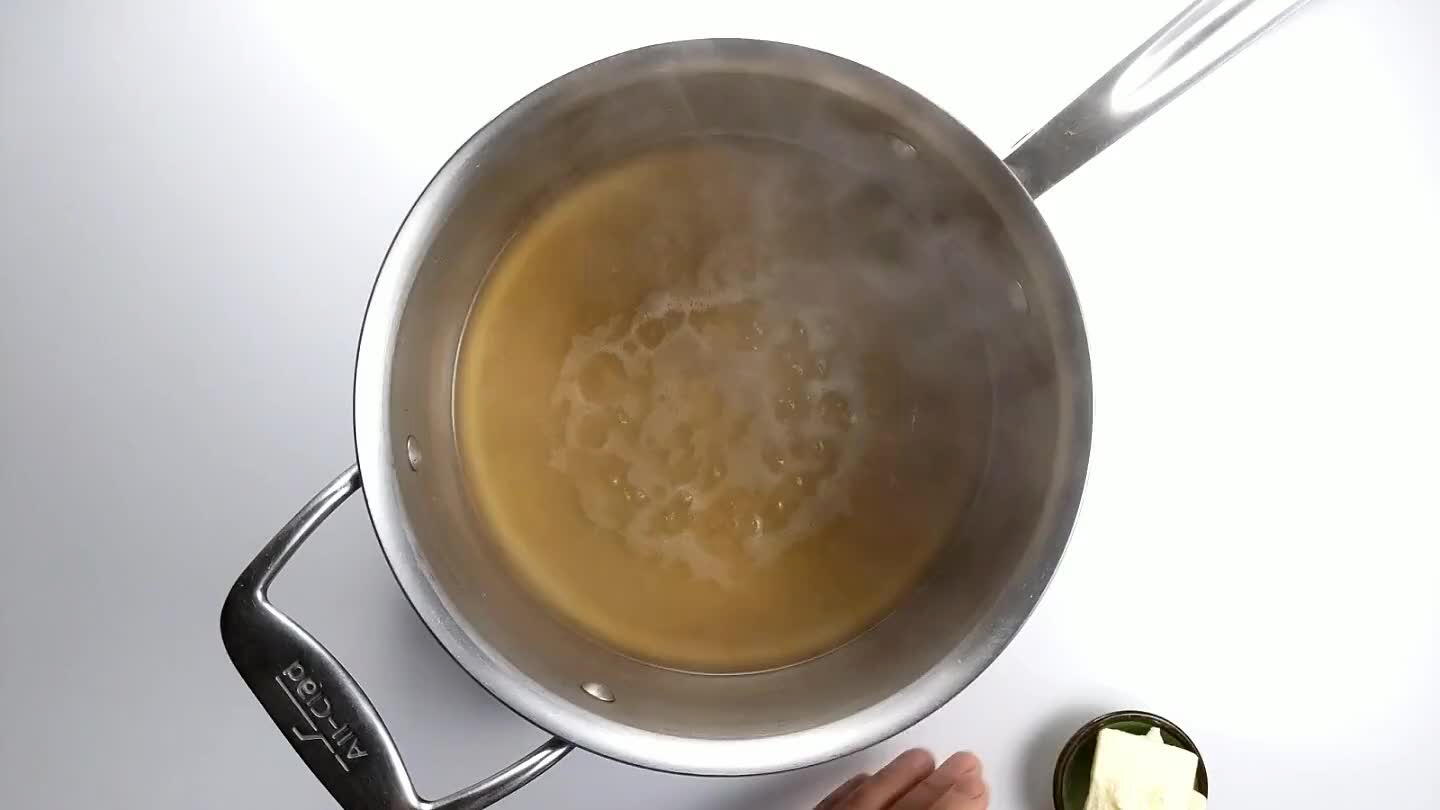 Stir in the butter. Boil the broth for about 5 minutes to reduce slightly.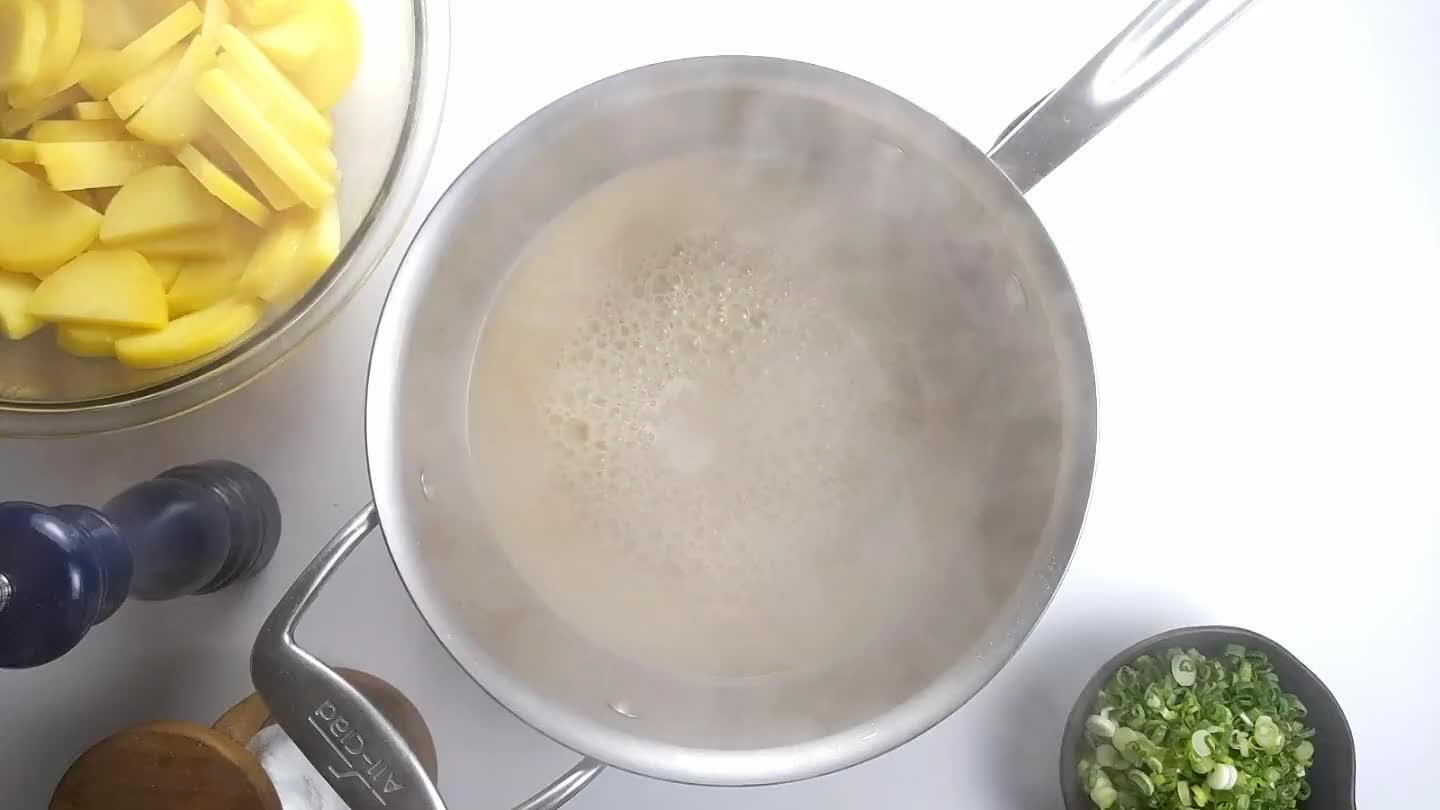 Slide the sliced potatoes into the broth.
Simmer, stirring often, until the broth thickens to a gravy, thick enough to coat the potatoes.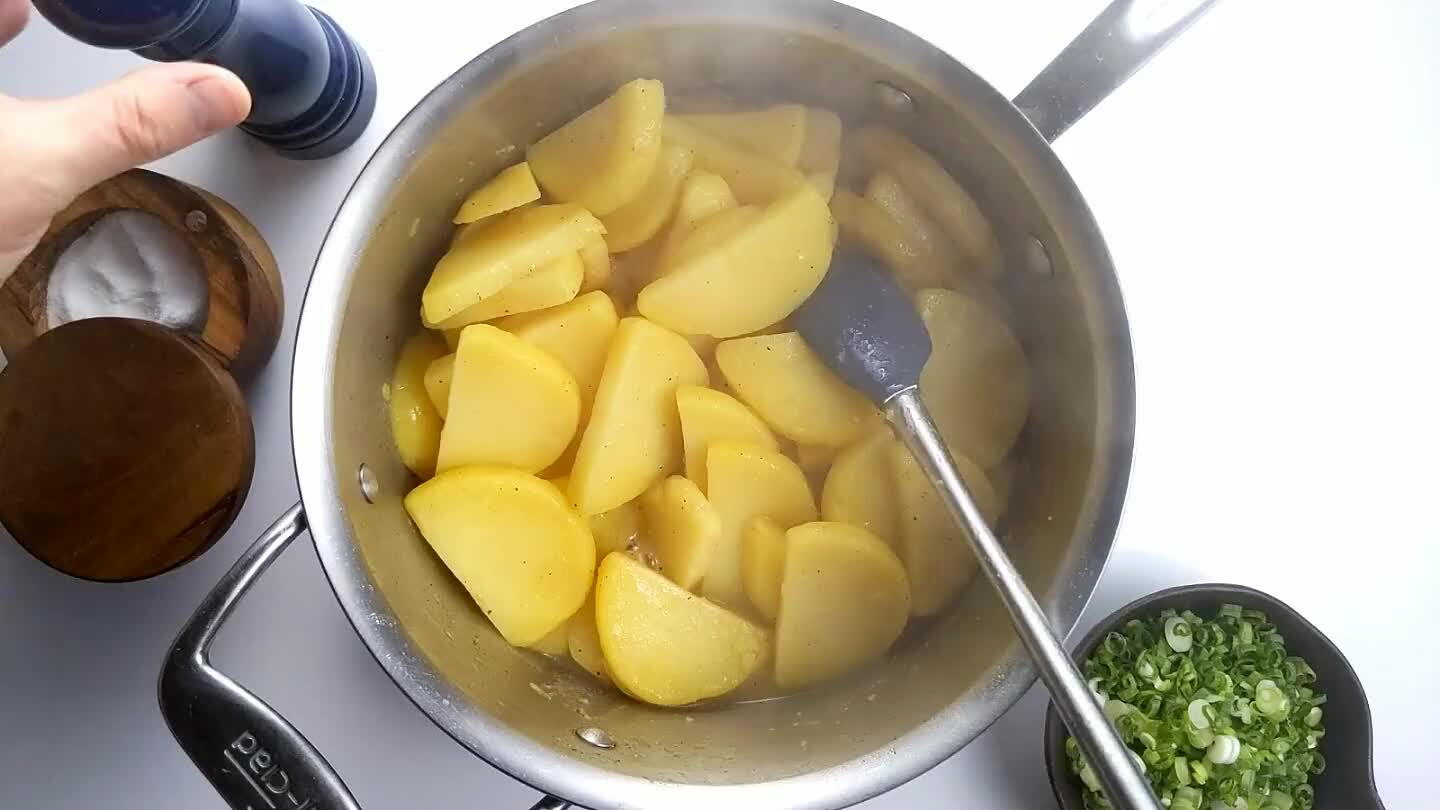 Season with a little salt and black pepper as needed.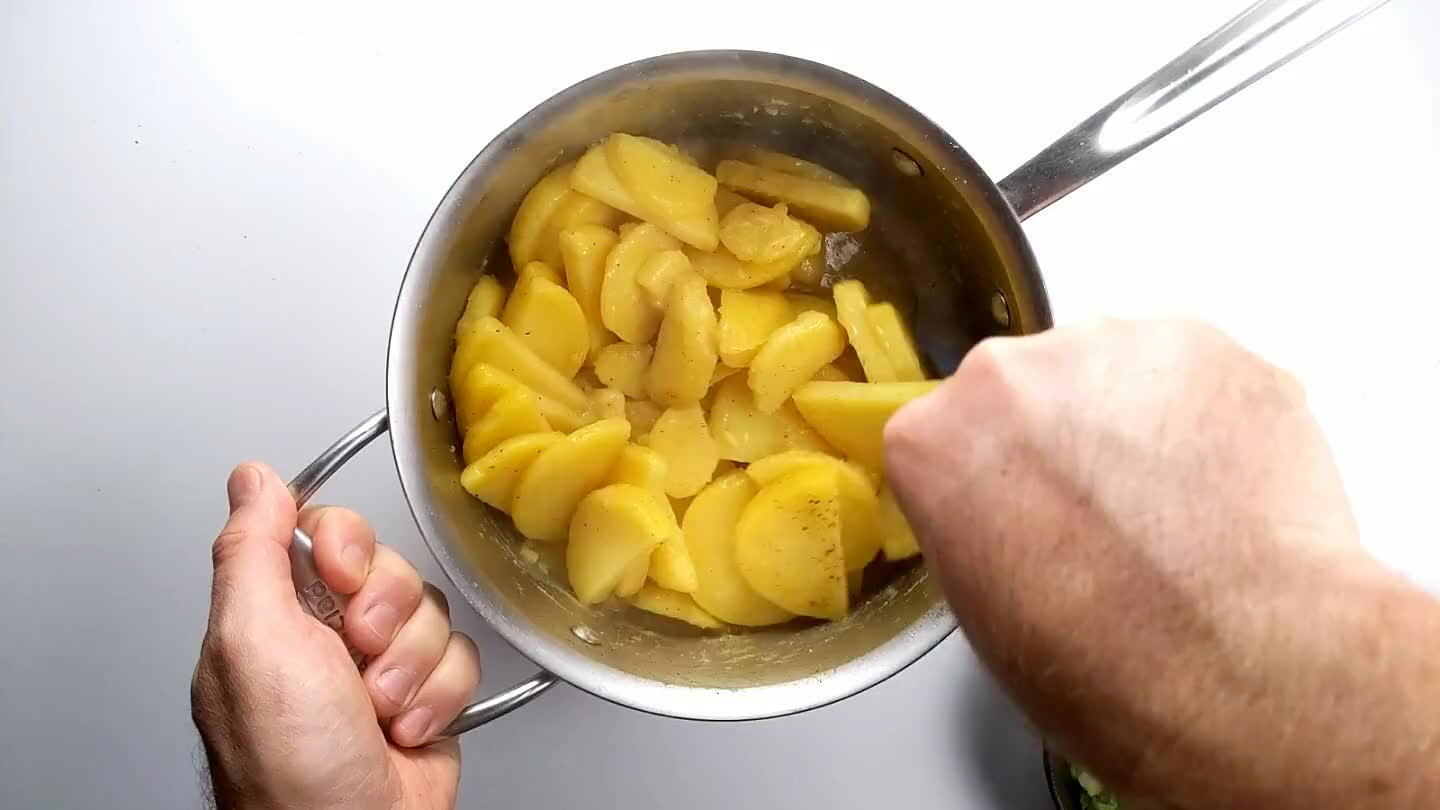 Fold in the sliced scallions.
SCHNITZEL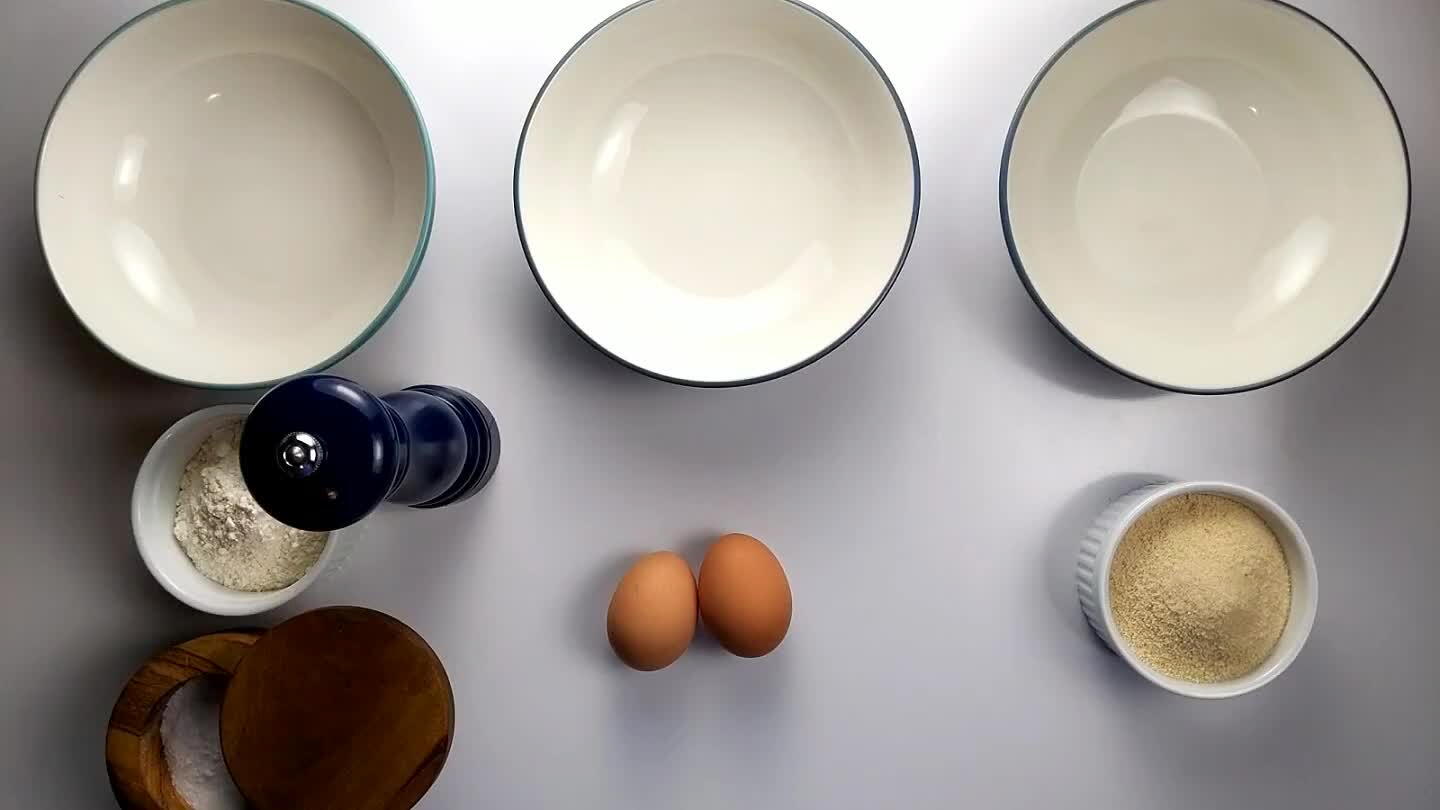 Set out 3 shallow dishes, one for each layer of coating. The chicken thighs will be dredged in flour, coated in egg, and finally coated in breadcrumbs.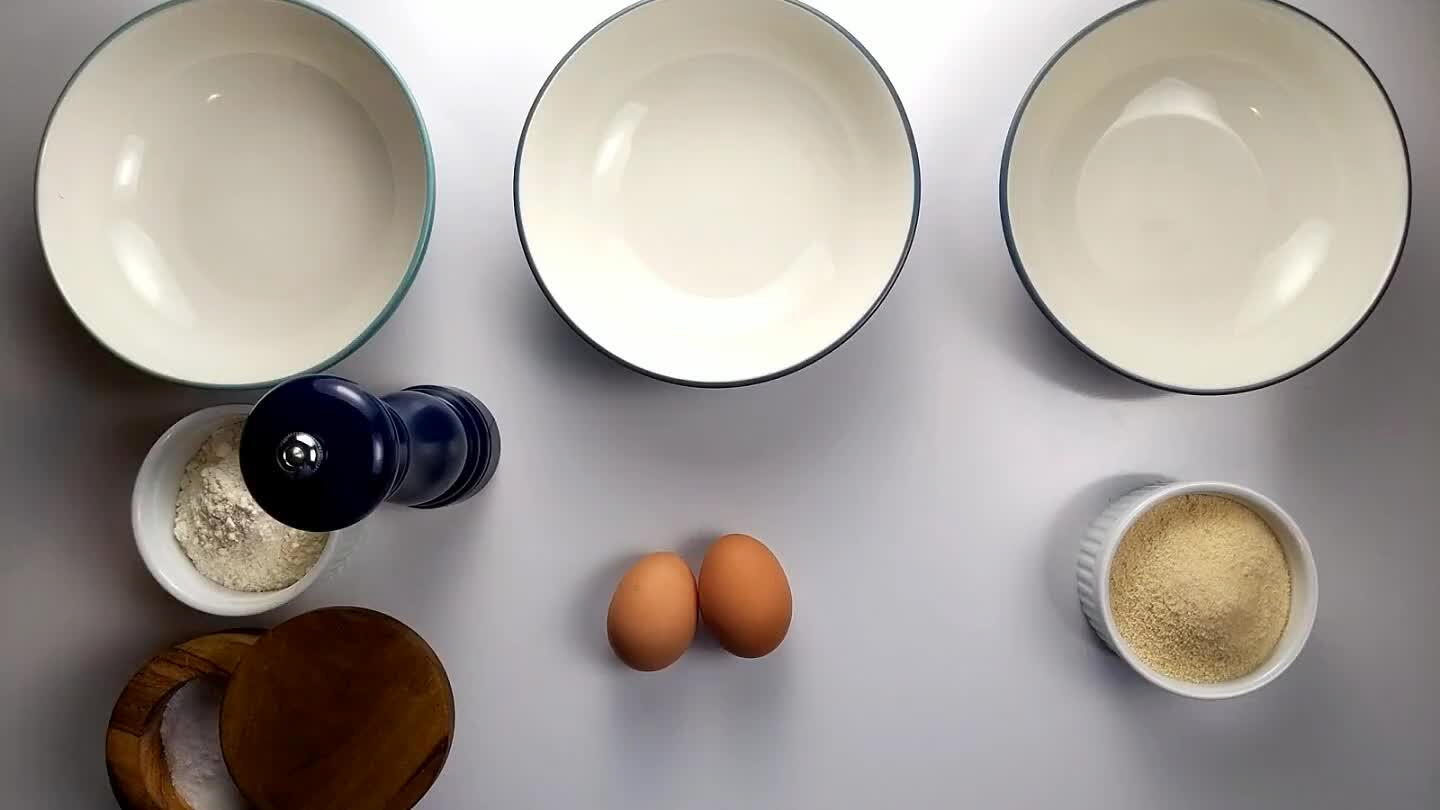 Place the flour in the first dish. Season lightly with salt and pepper and mix it up.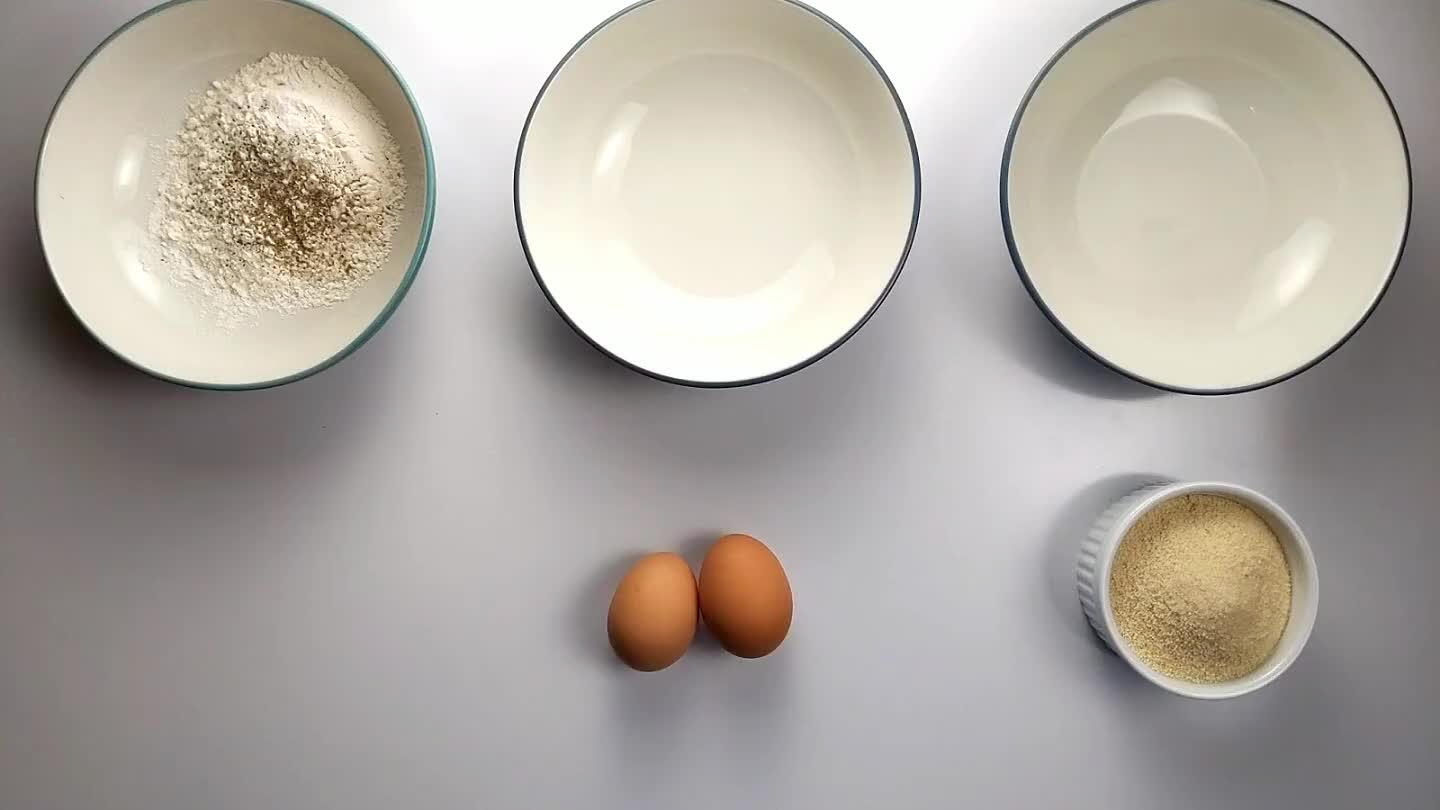 Crack the eggs into the second dish and whip them up.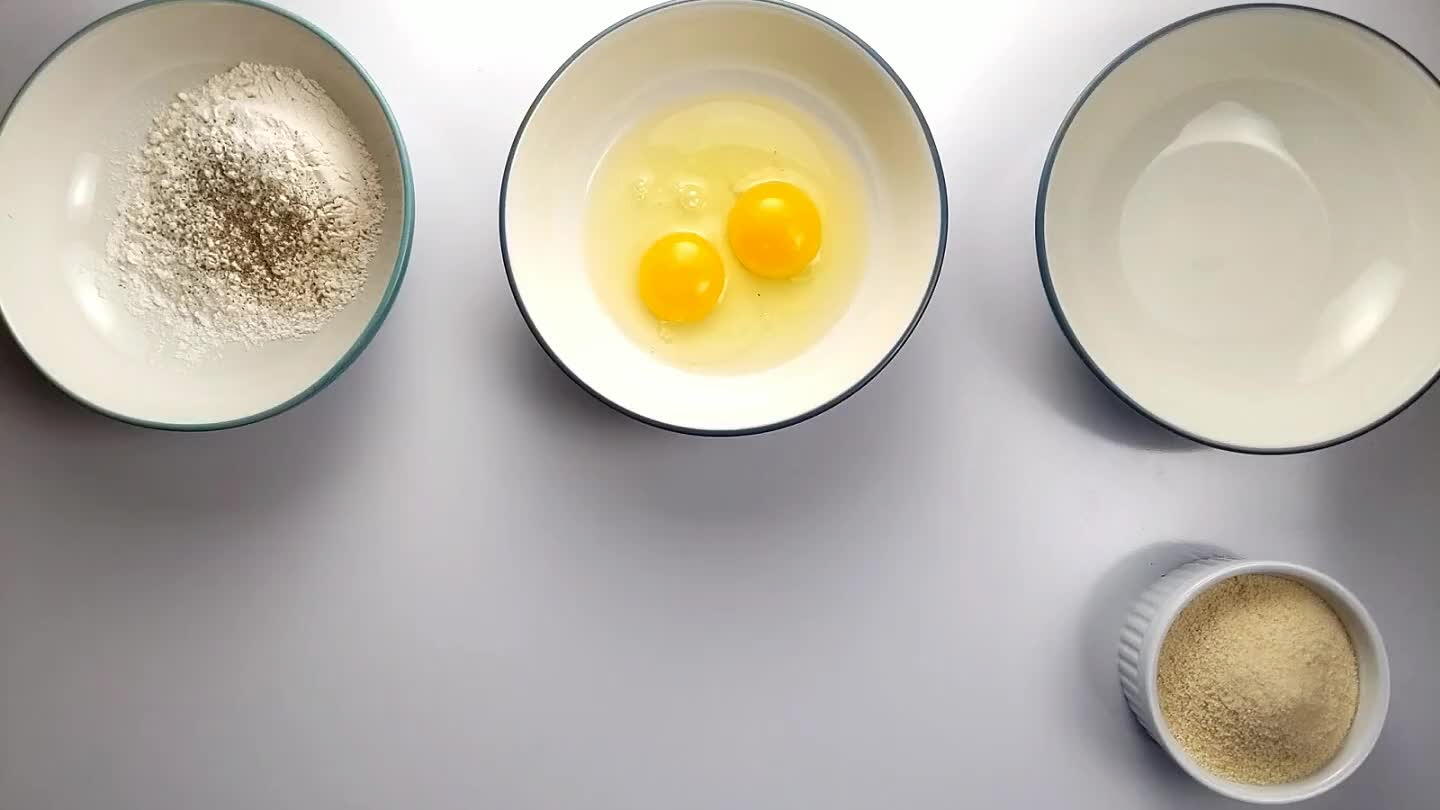 Place the breadcrumbs in the third and final dish.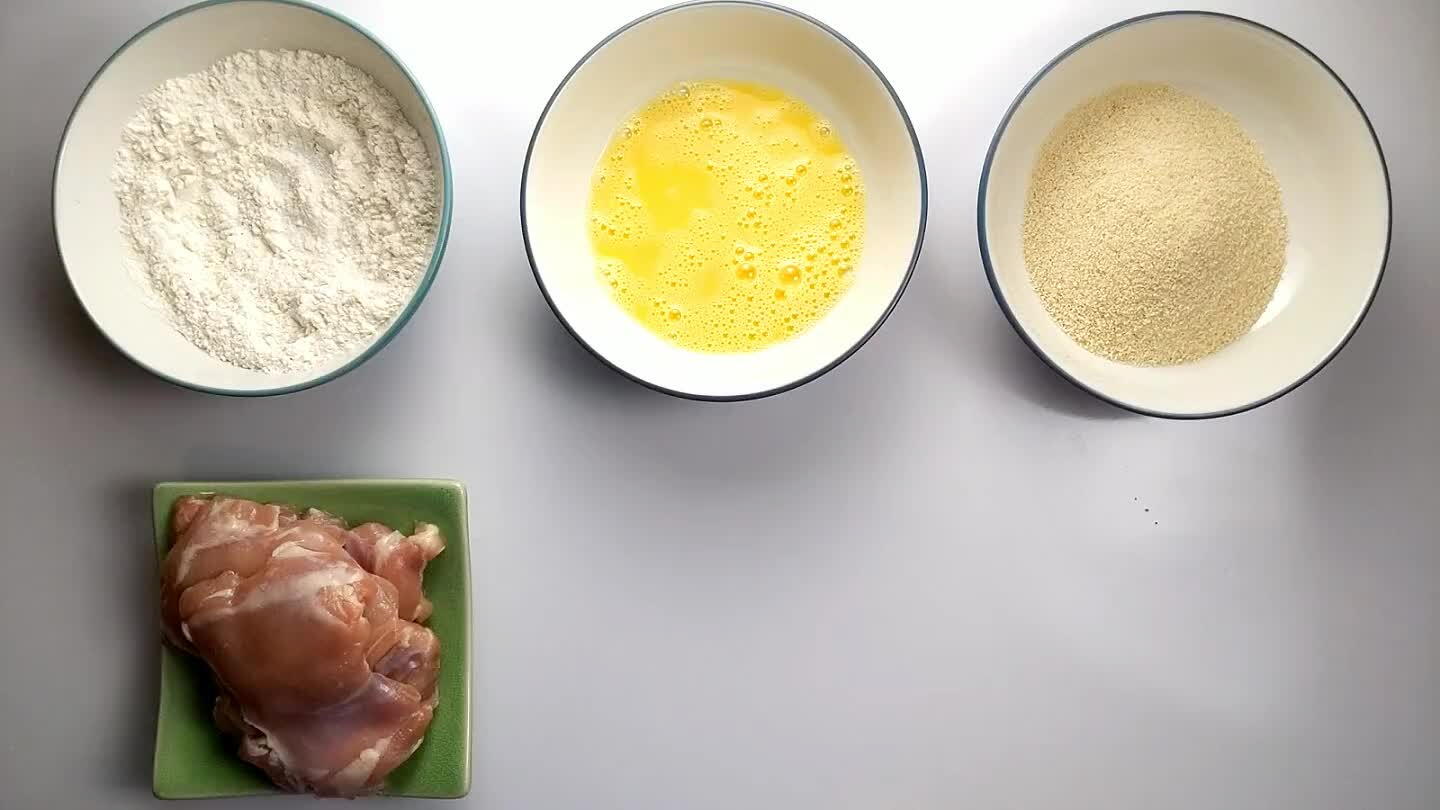 Coat the chicken thighs thoroughly in flour.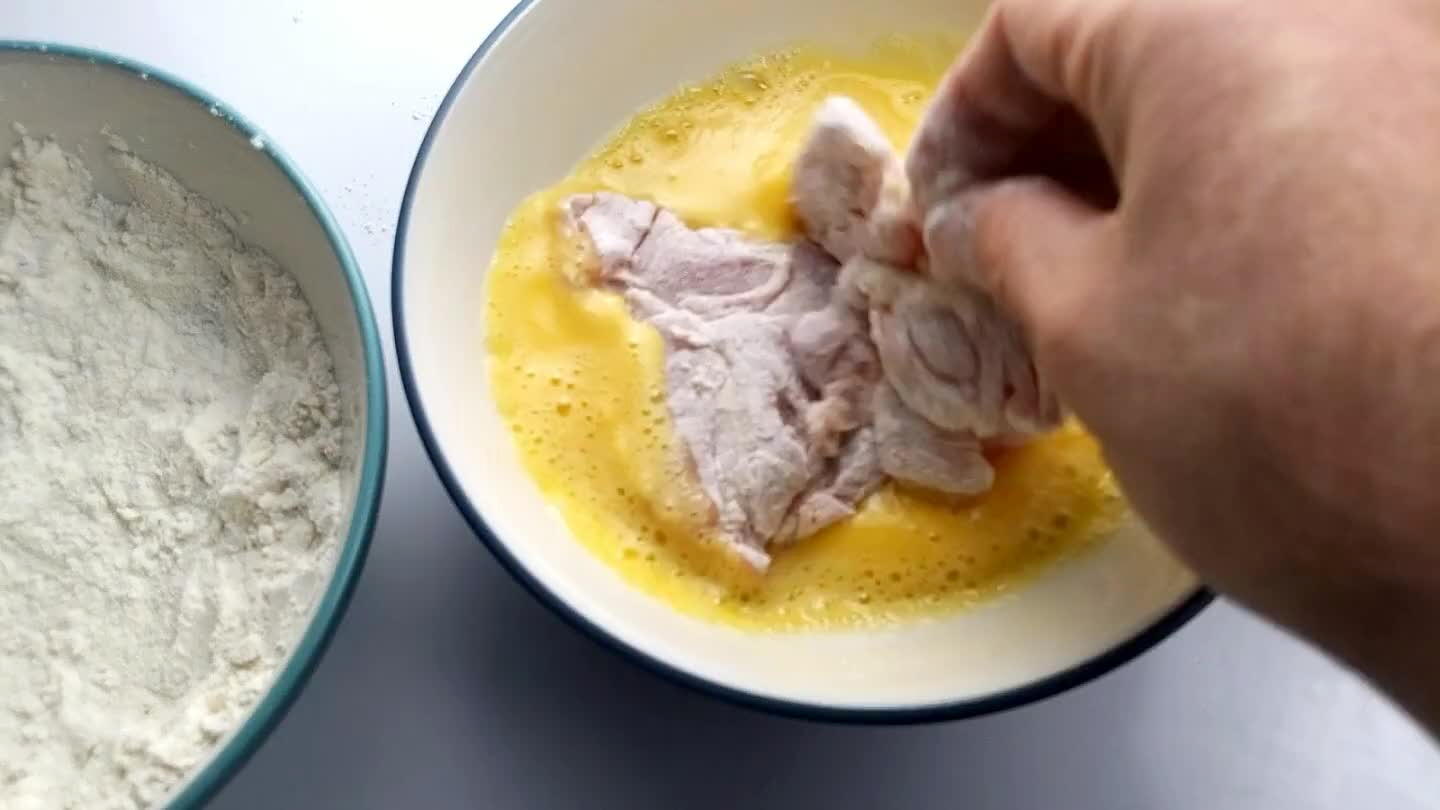 Transfer the flour-coated chicken thigh into the beaten egg and again, coat thoroughly.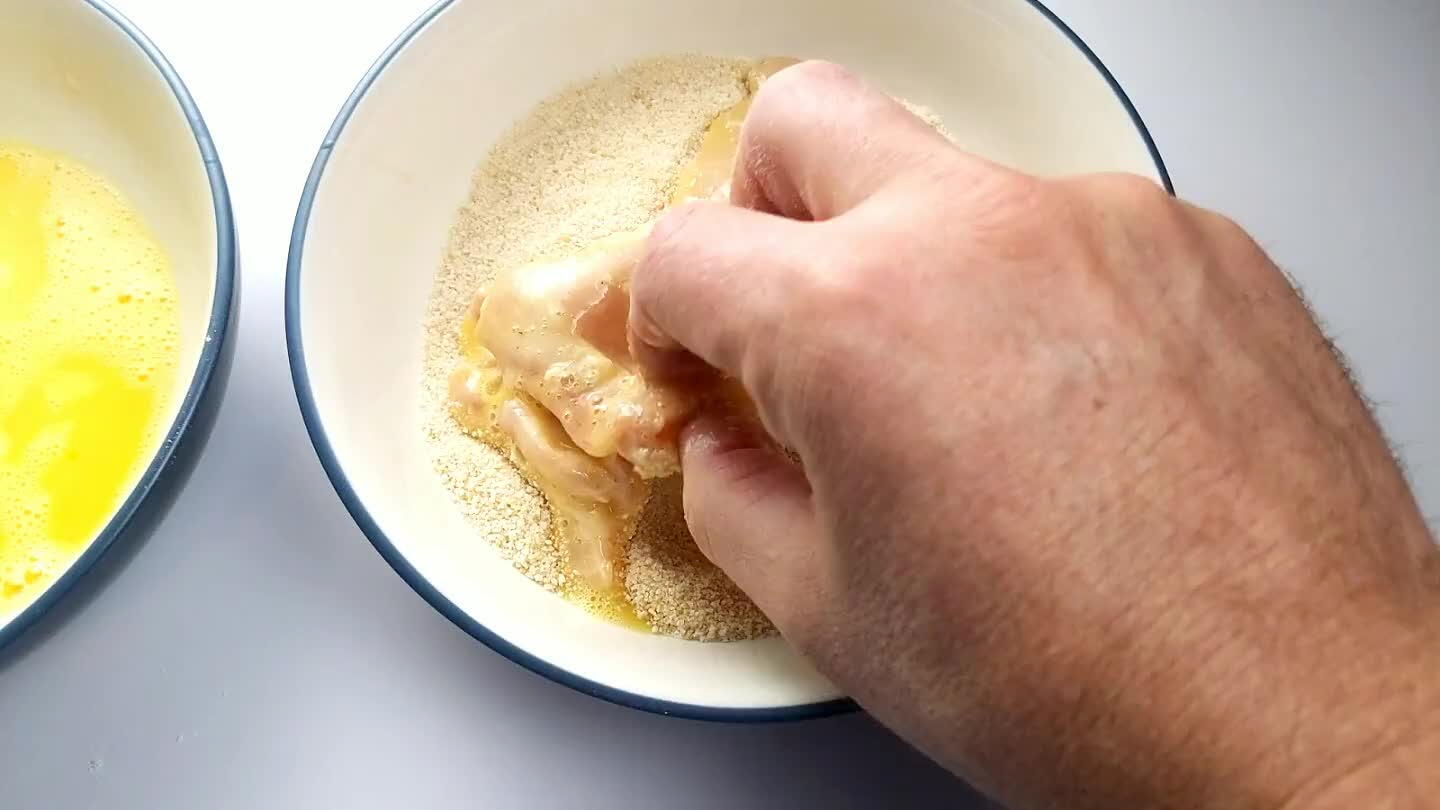 Transfer the chicken thigh into the bread crumbs. Press down to coat completely. Repeat this series to coat all of the chicken thighs in breading.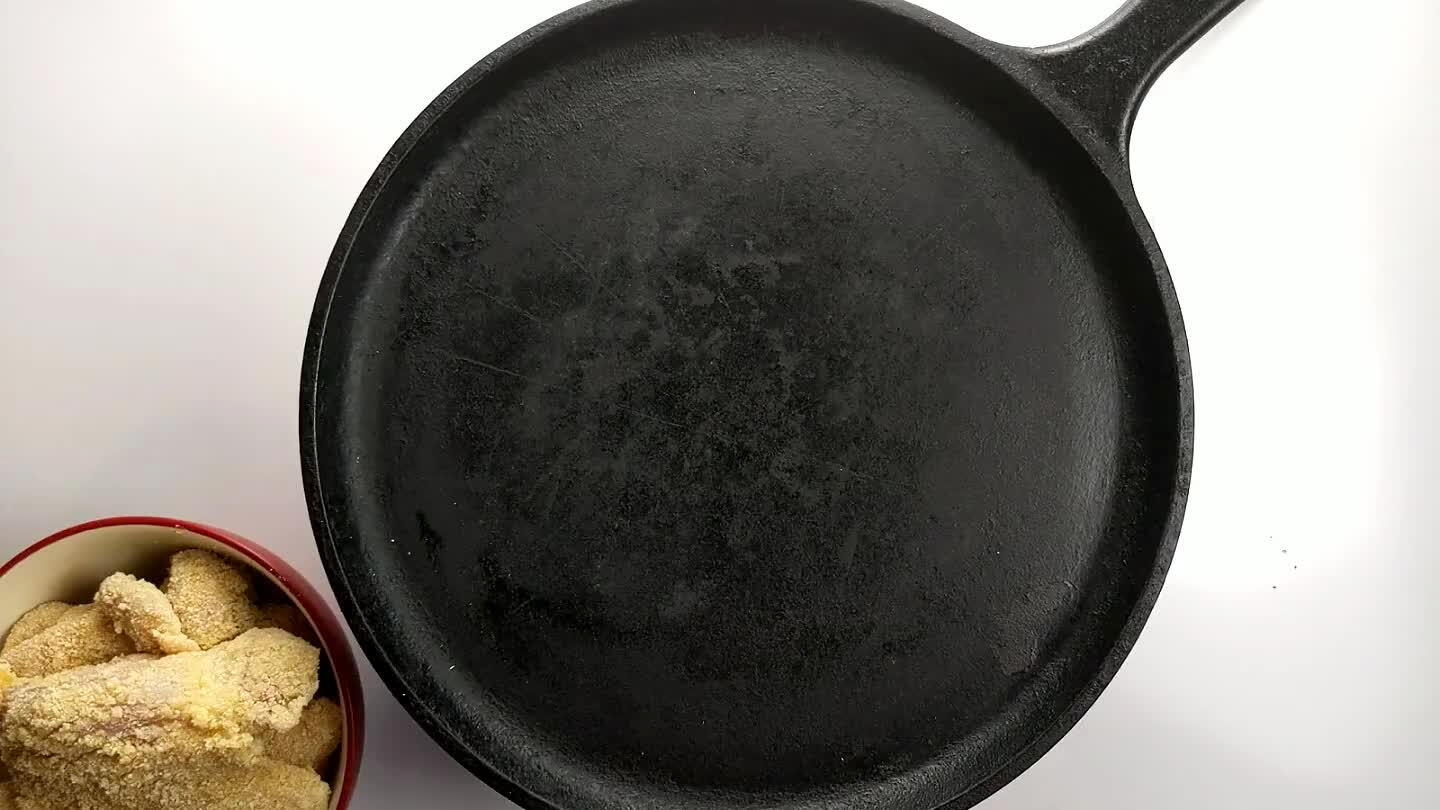 In a heavy skillet over medium-high heat, warm the oil until it is just beginning to smoke.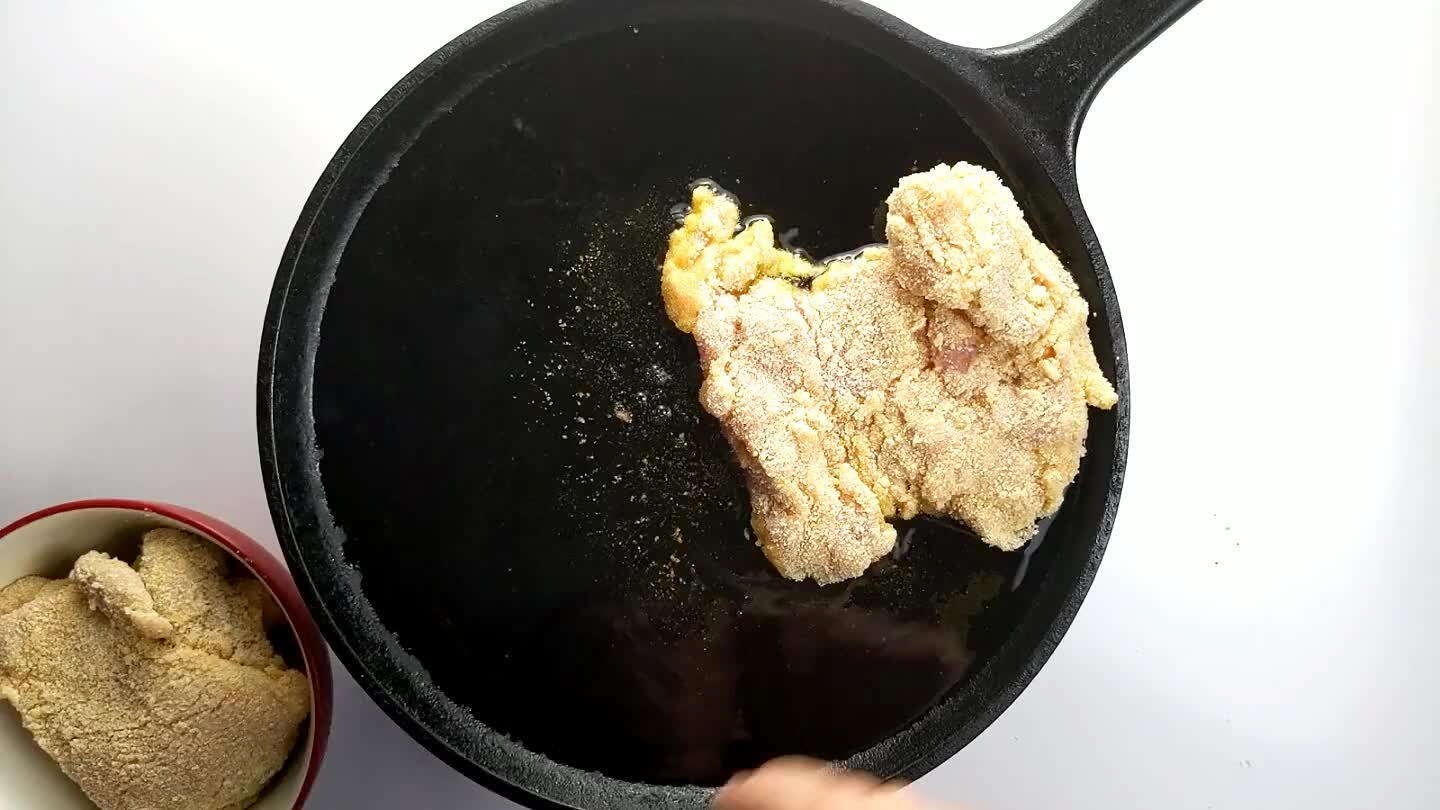 Place breaded chicken thighs gently in the hot oil. Cook until browned on one side. If your pan does not heat evenly, you may need to rotate the cutlets half way through cooking.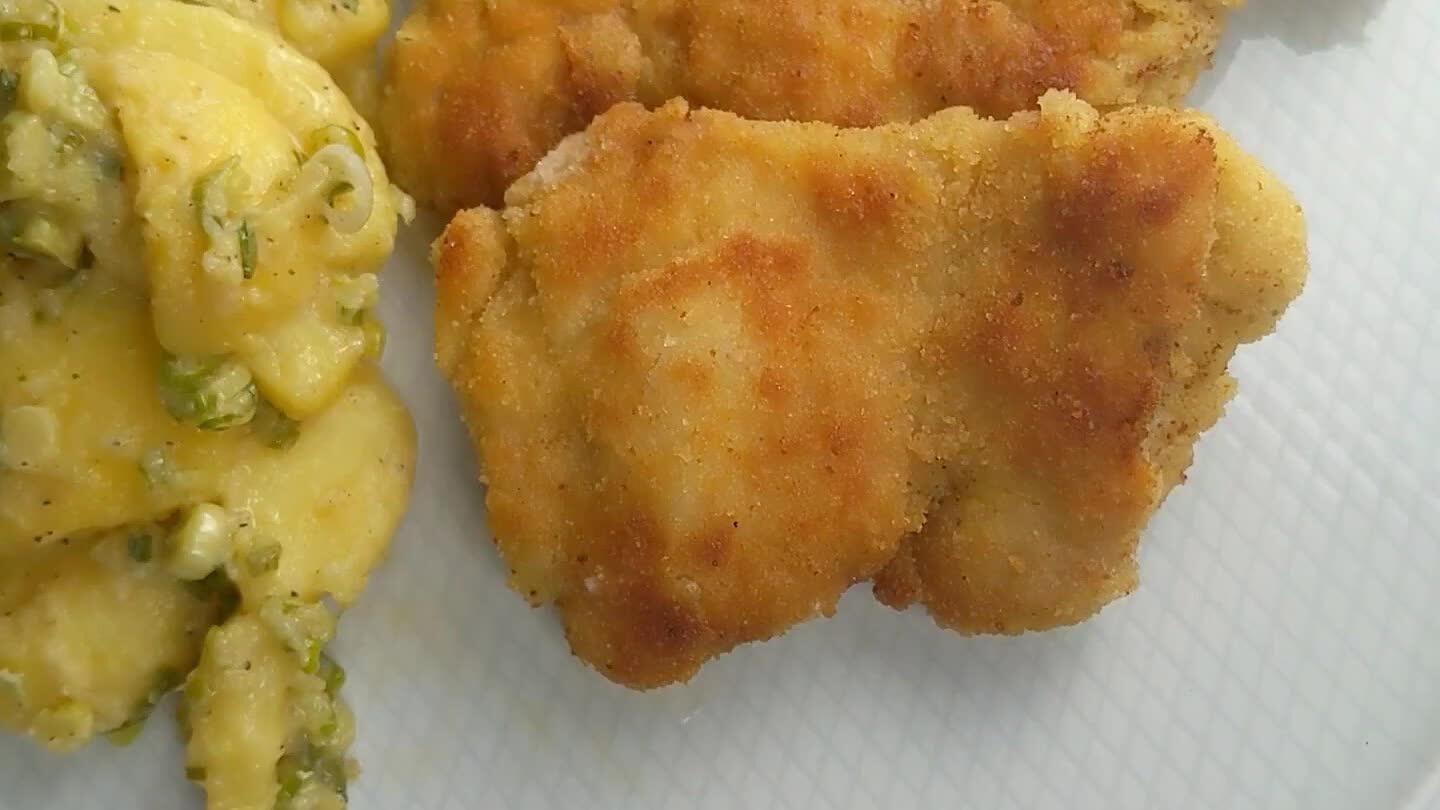 Comments