Chicken Thighs with Kale and White Beans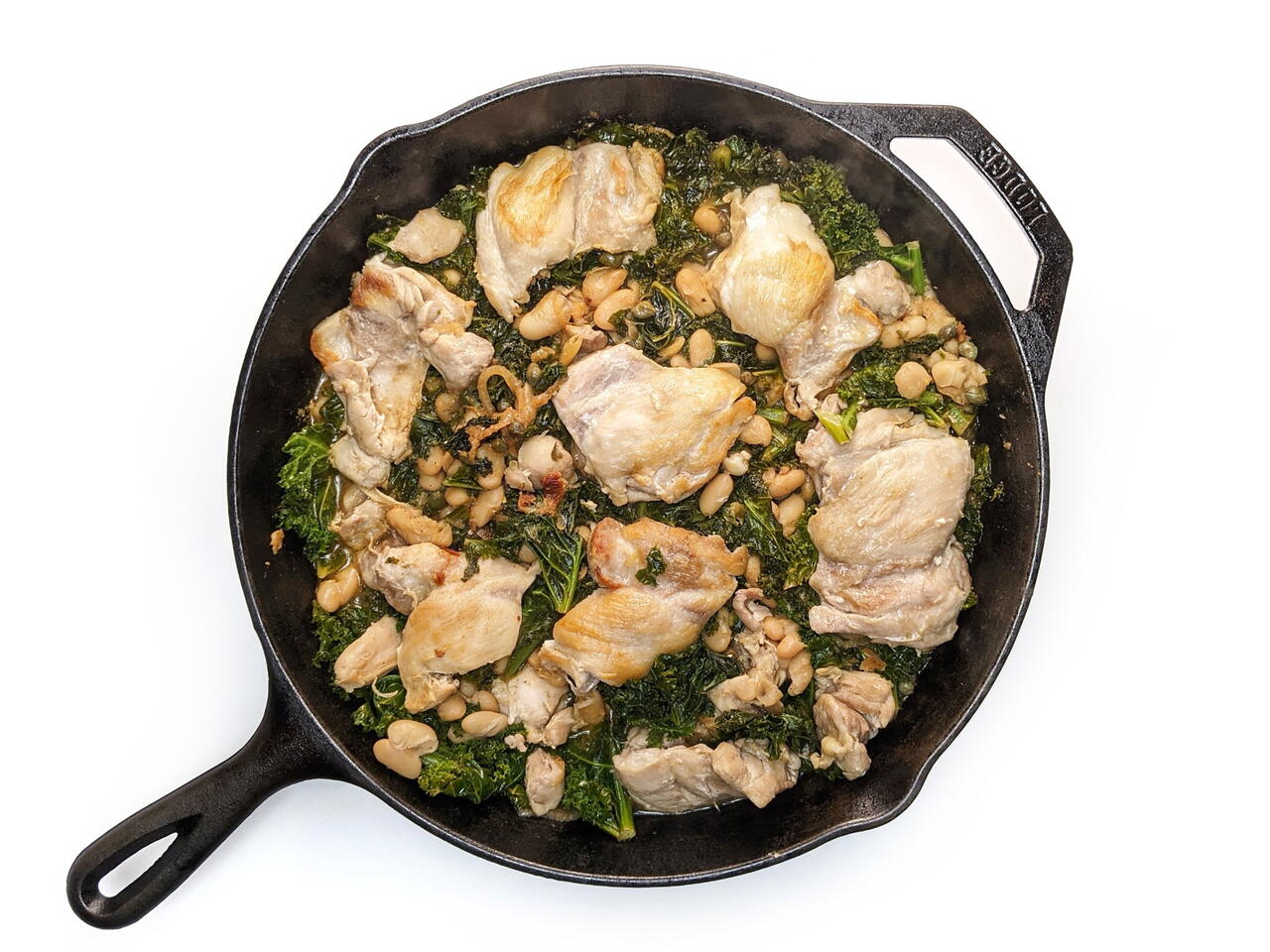 4 portions
25m
Clean and healthy, but honestly, a little boring. If you love kale, this might work for you.
What you will need
1 Shallot
2 lb Chicken Thighs
2 Tbsp Unsalted Butter
1 tsp Paprika
1 Tbsp Dijon
1 Tbsp Chicken Bouillon
2 Tbsp Olive Oil
1/4 cup Capers
1 Lemon
8 oz. Kale
1 cup Water
14 oz. Cannellini Beans
Salt
Black Pepper
(Nutritional facts 181 calories, 12.01 g fat, 9.61 g carbohydrates, 9.54 g protein, 42 mg cholesterol, 847 mg sodium)
How to cook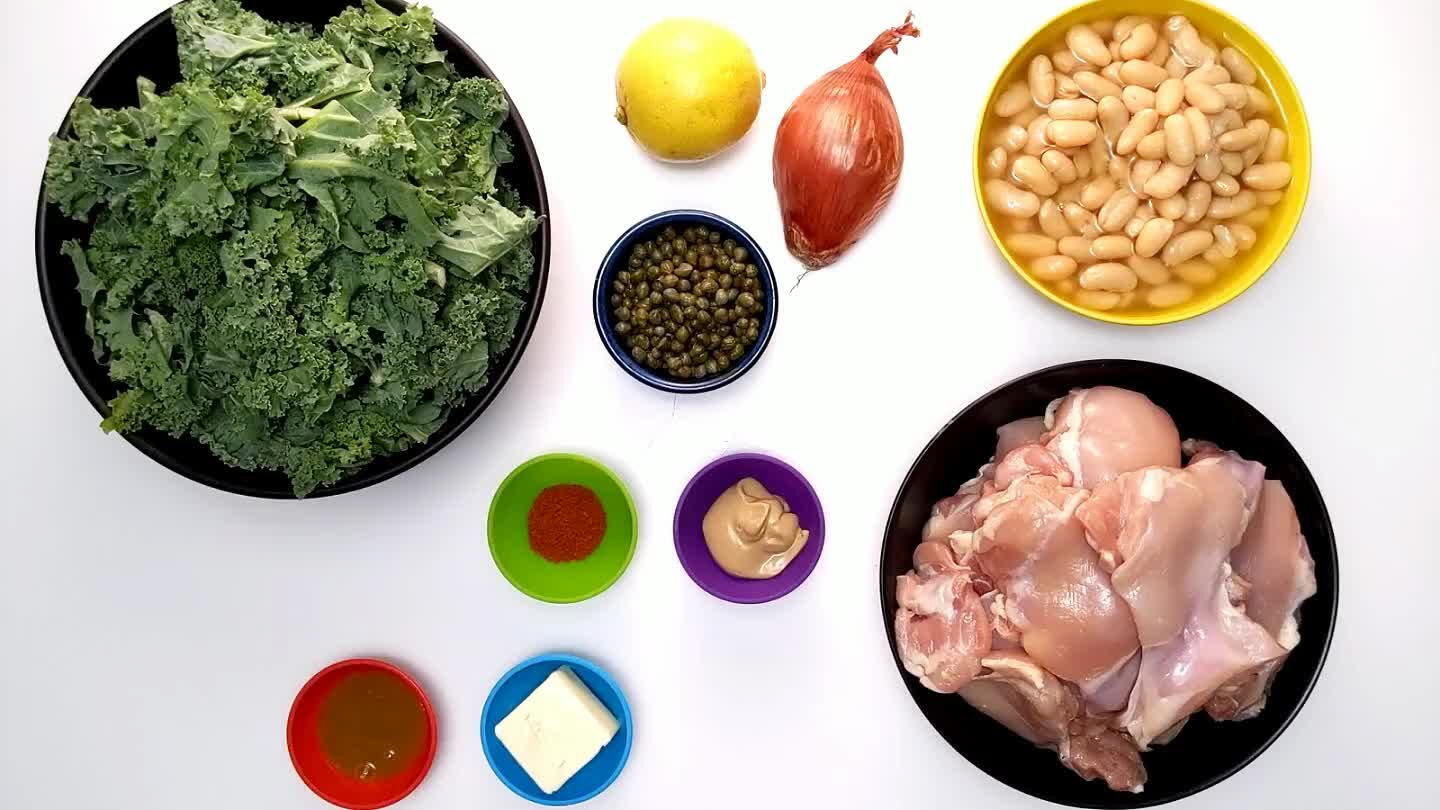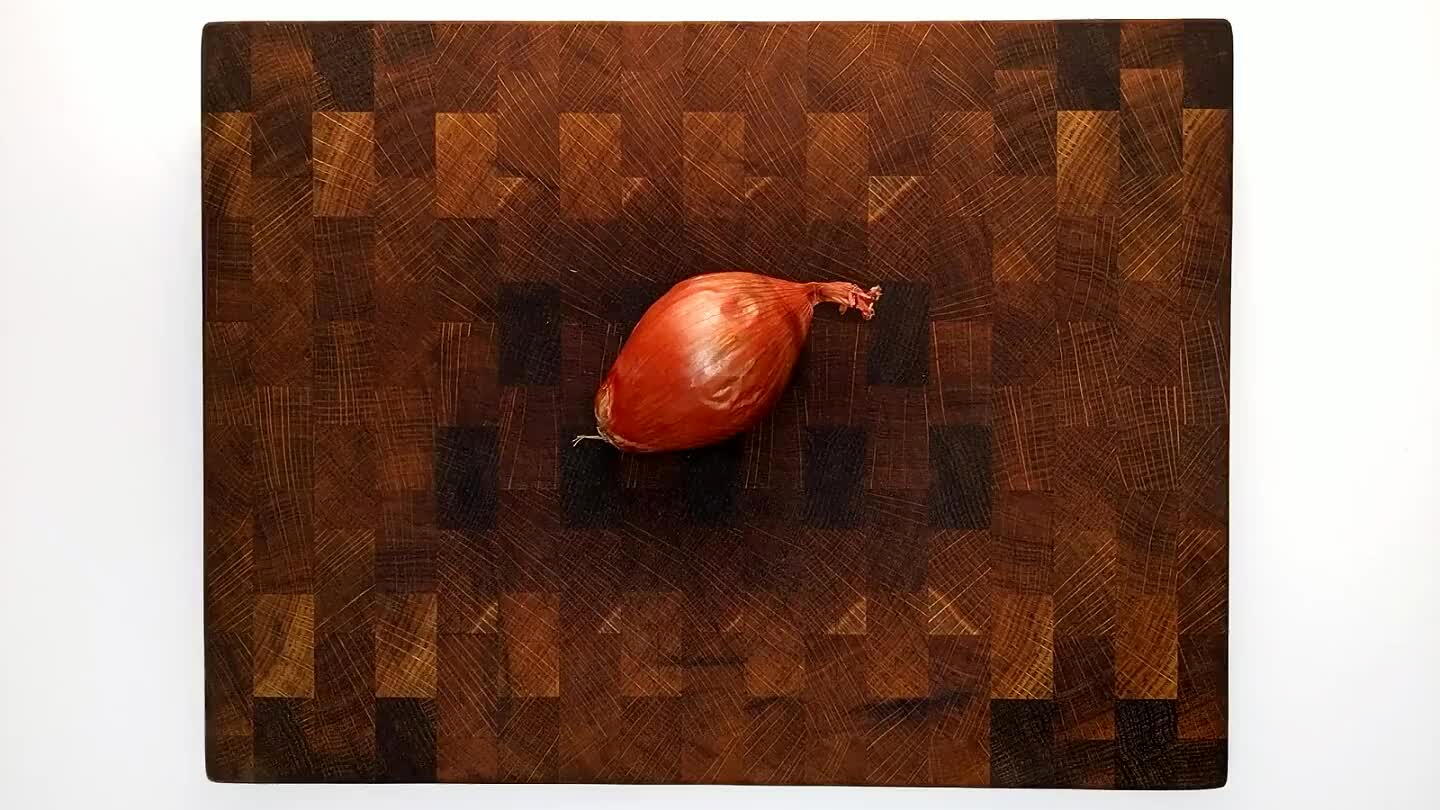 Peel and slice shallot thin.
Heat some oil in a heavy skillet and brown the chicken thighs on both sides. Remove chicken thighs to a platter as they finish cooking.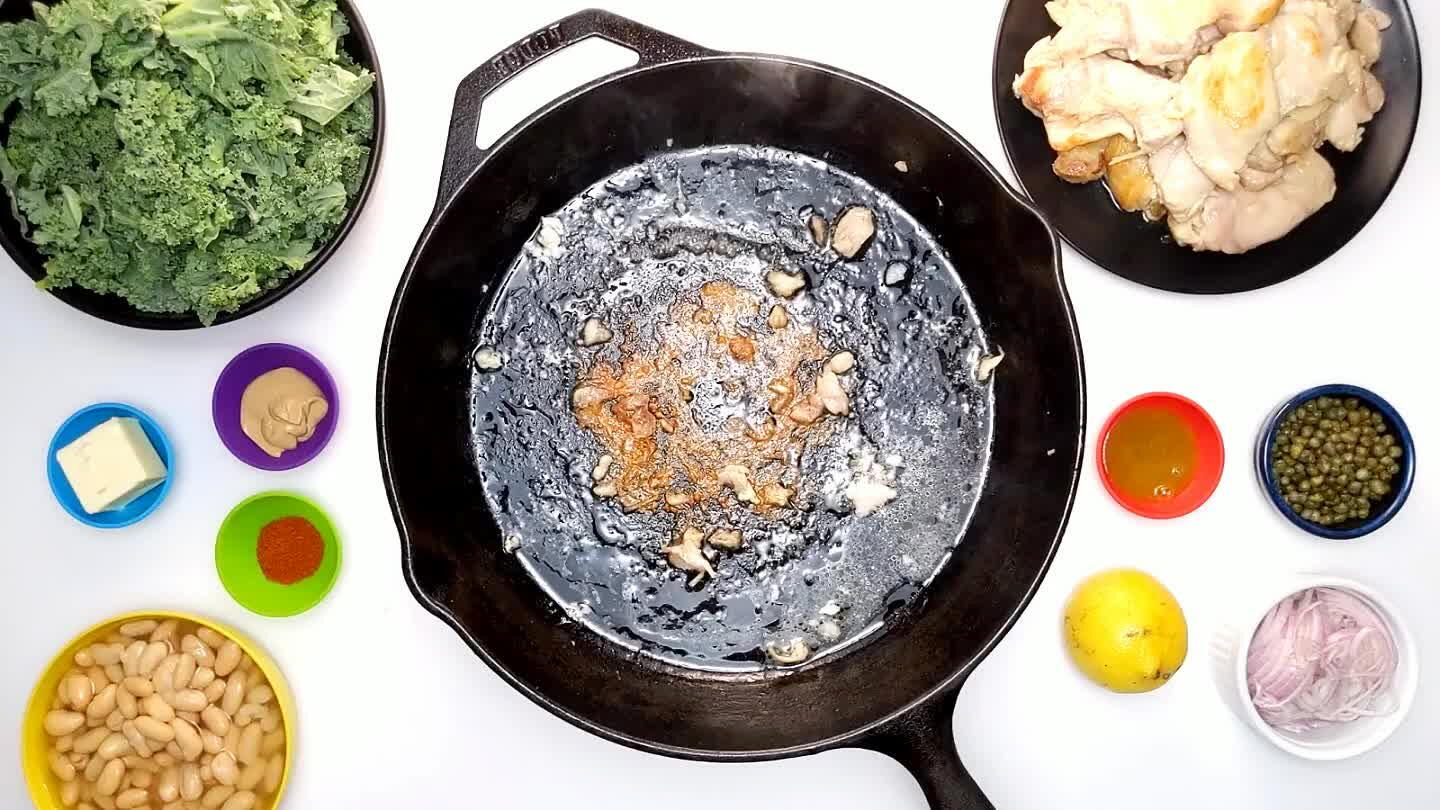 Once all of the chicken is browned, melt the butter in the skillet.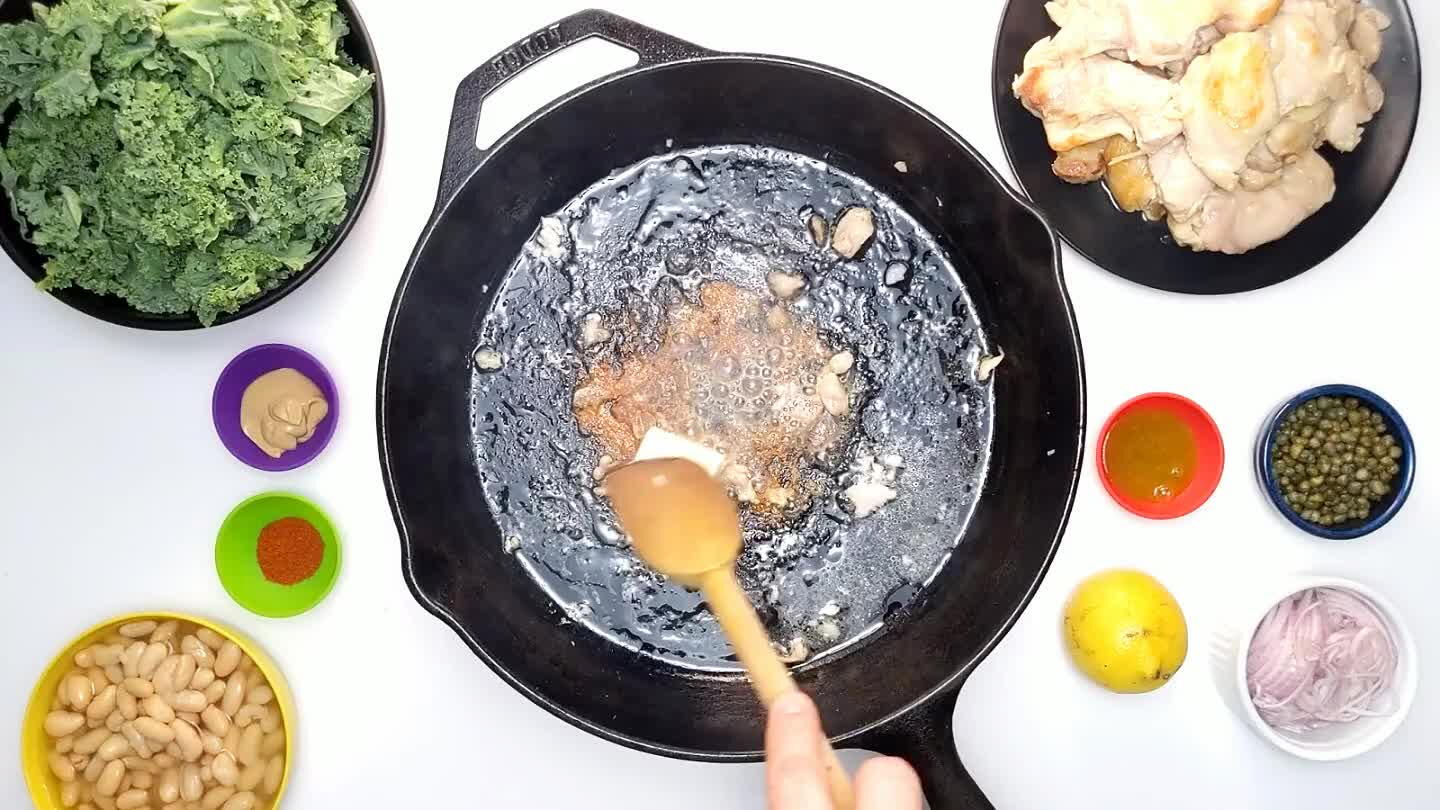 Stir in the sliced shallots, scraping the pan to remove any remaining fond from cooking the chicken.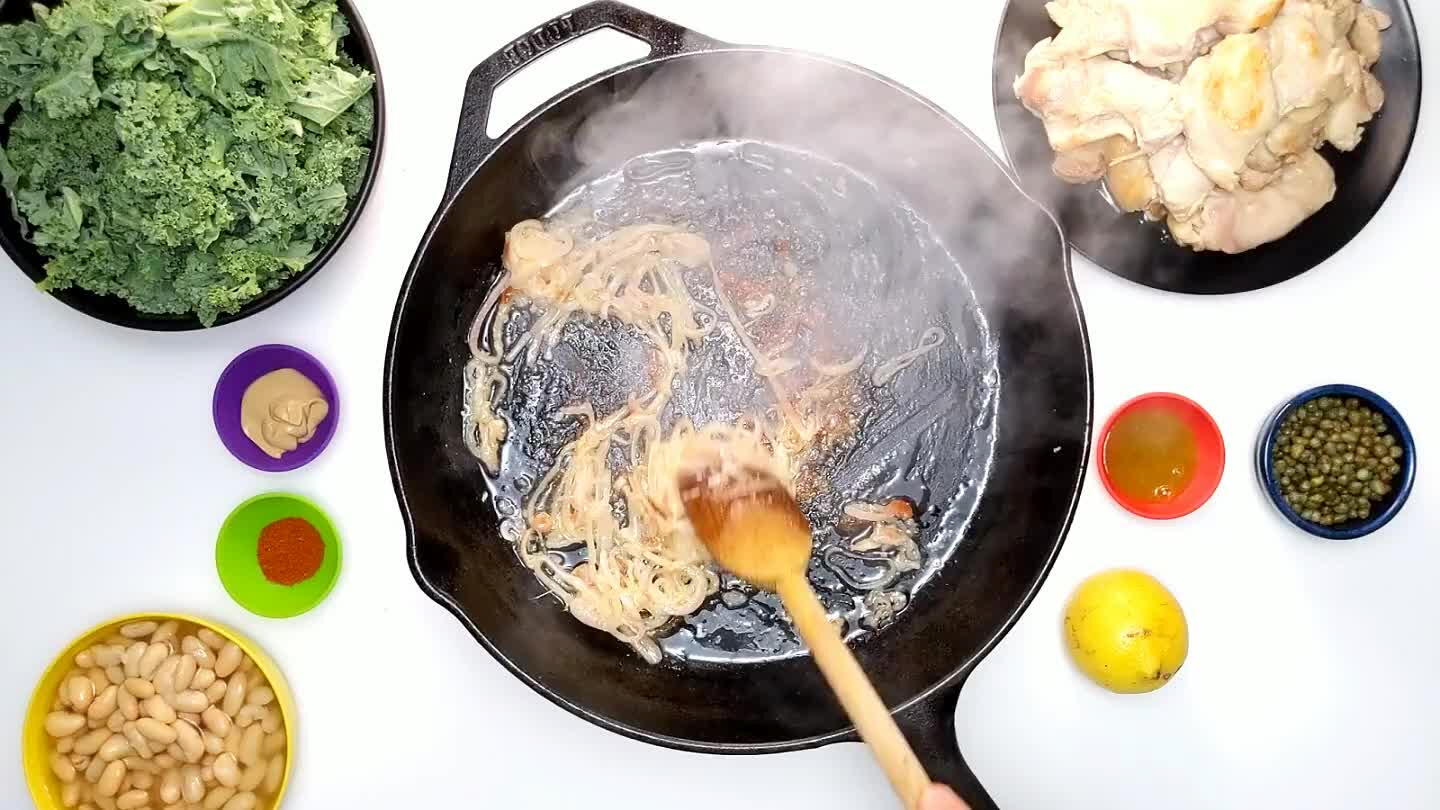 The remaining ingredients can be added in succession. Stir in the paprika.
Stir in the dijon mustard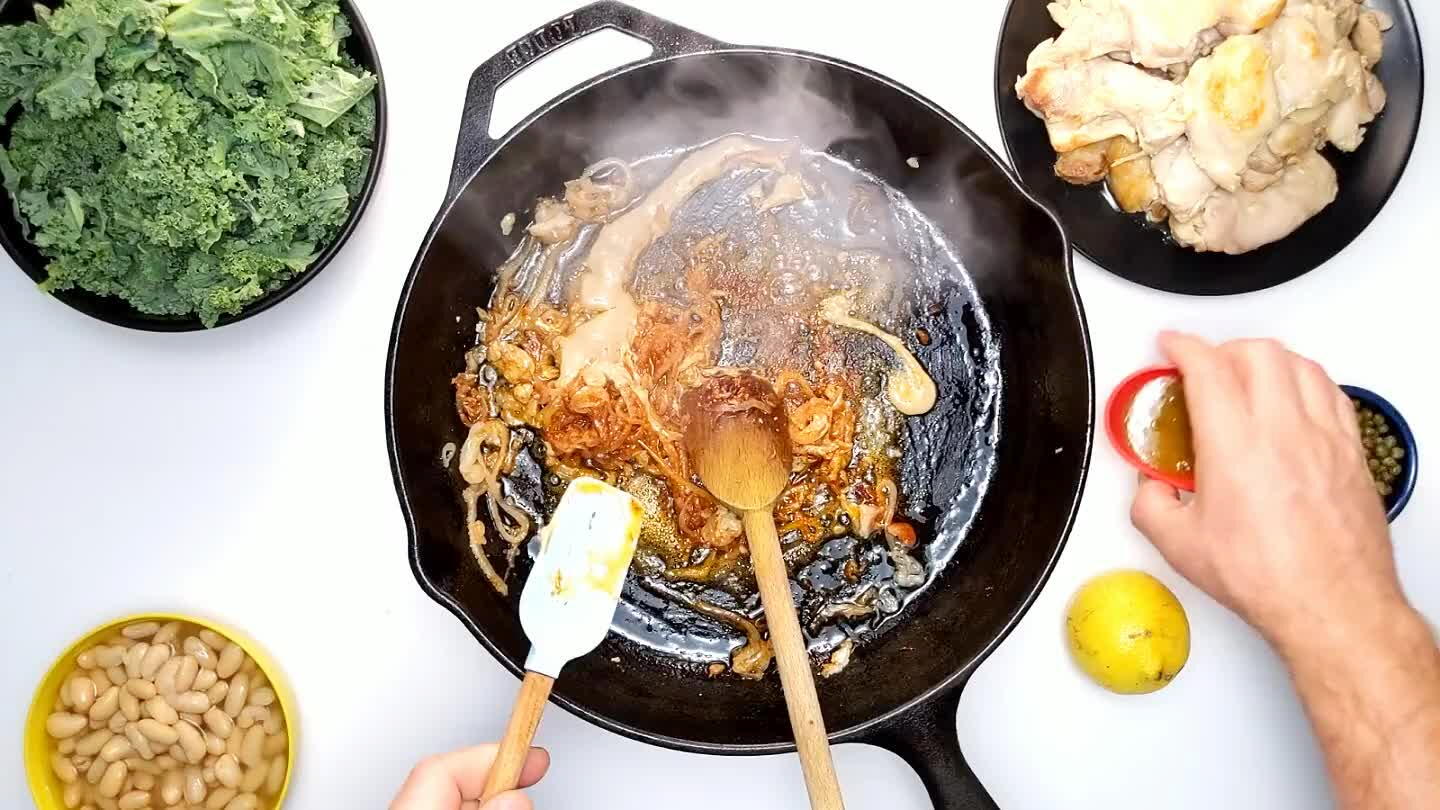 Stir in the bouillon.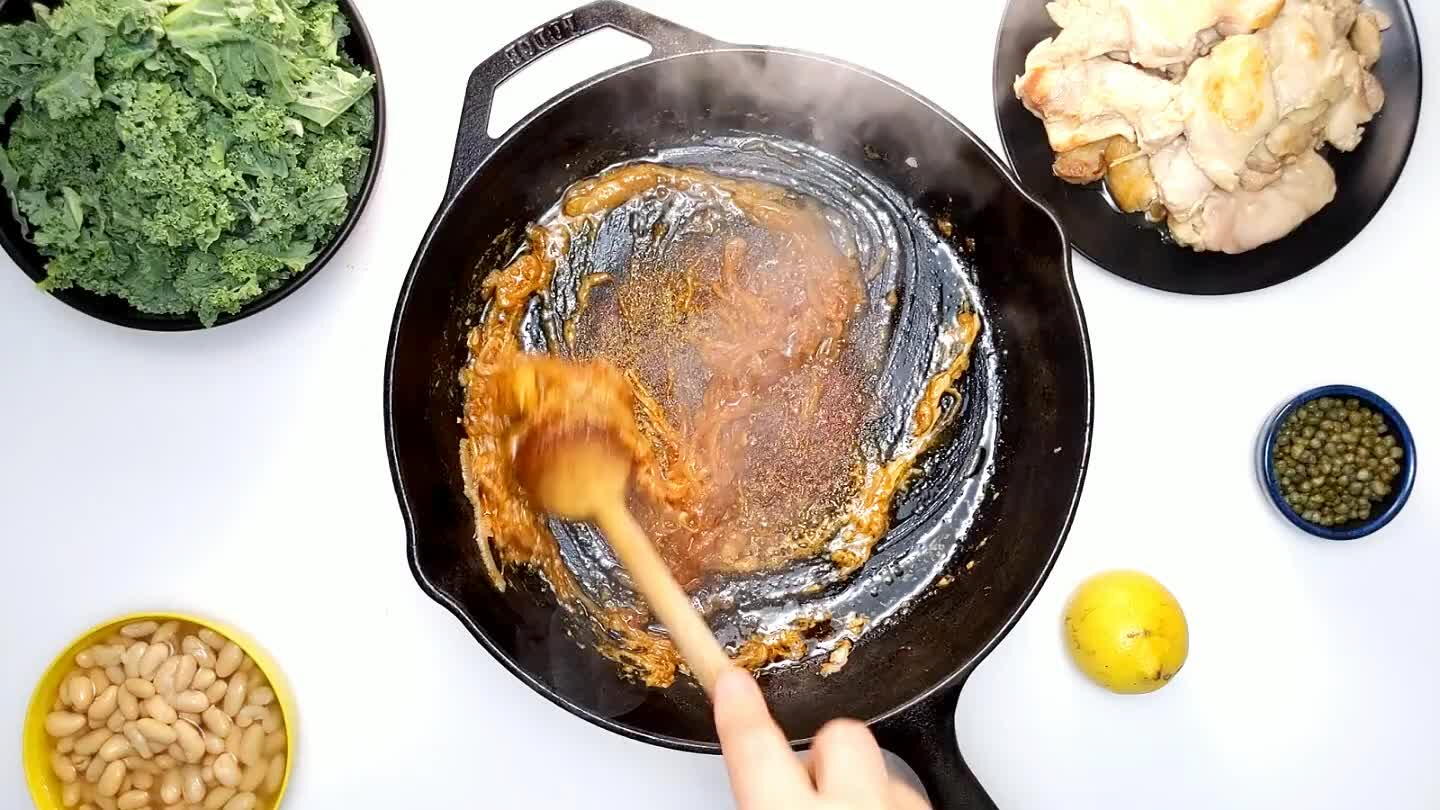 Add the capers.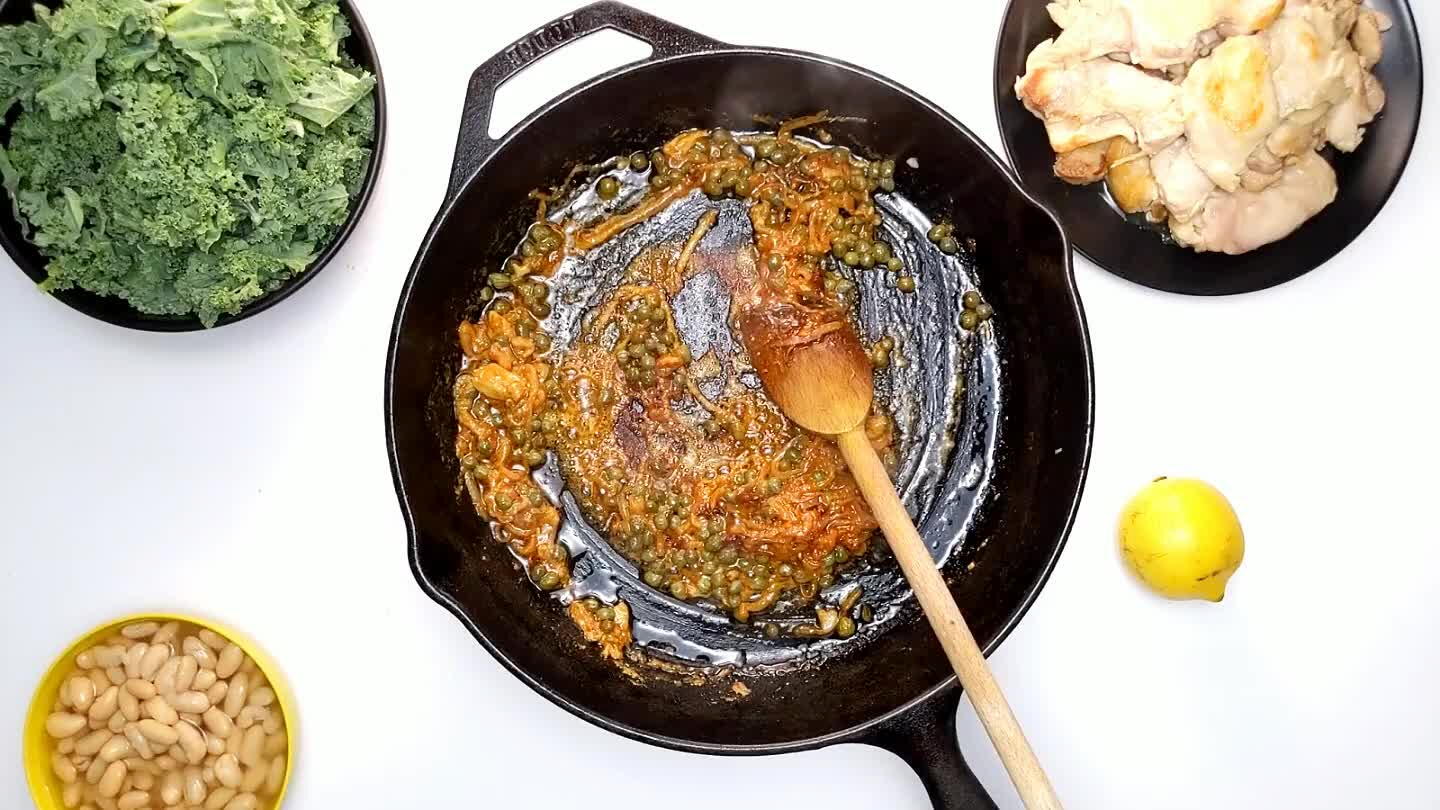 Squeeze in the juice from the lemon.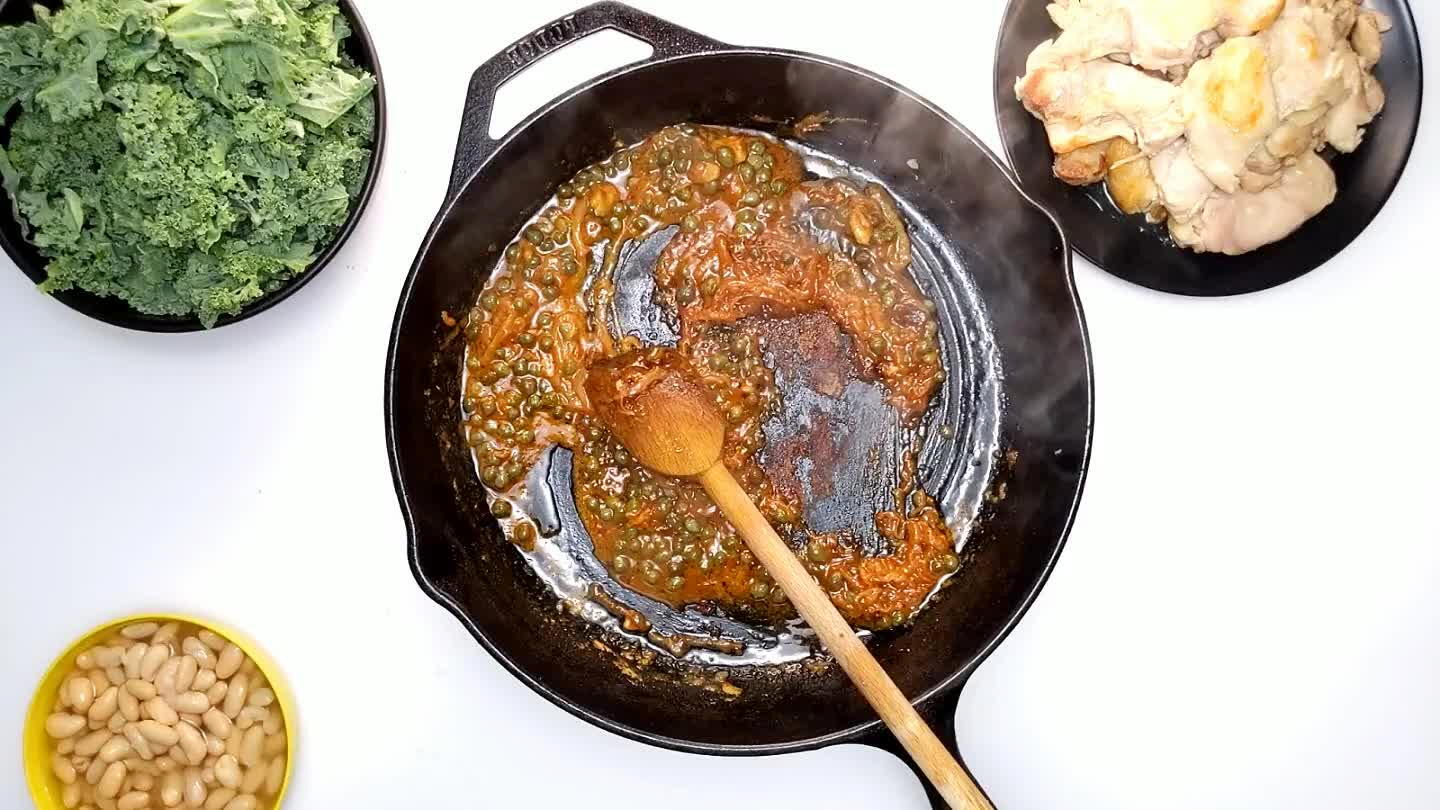 Add the kale. Stir over heat to wilt slightly.
Add the water. Bring to a simmer.
Add the rinsed and strained beans.
Arrange the chicken thighs on top.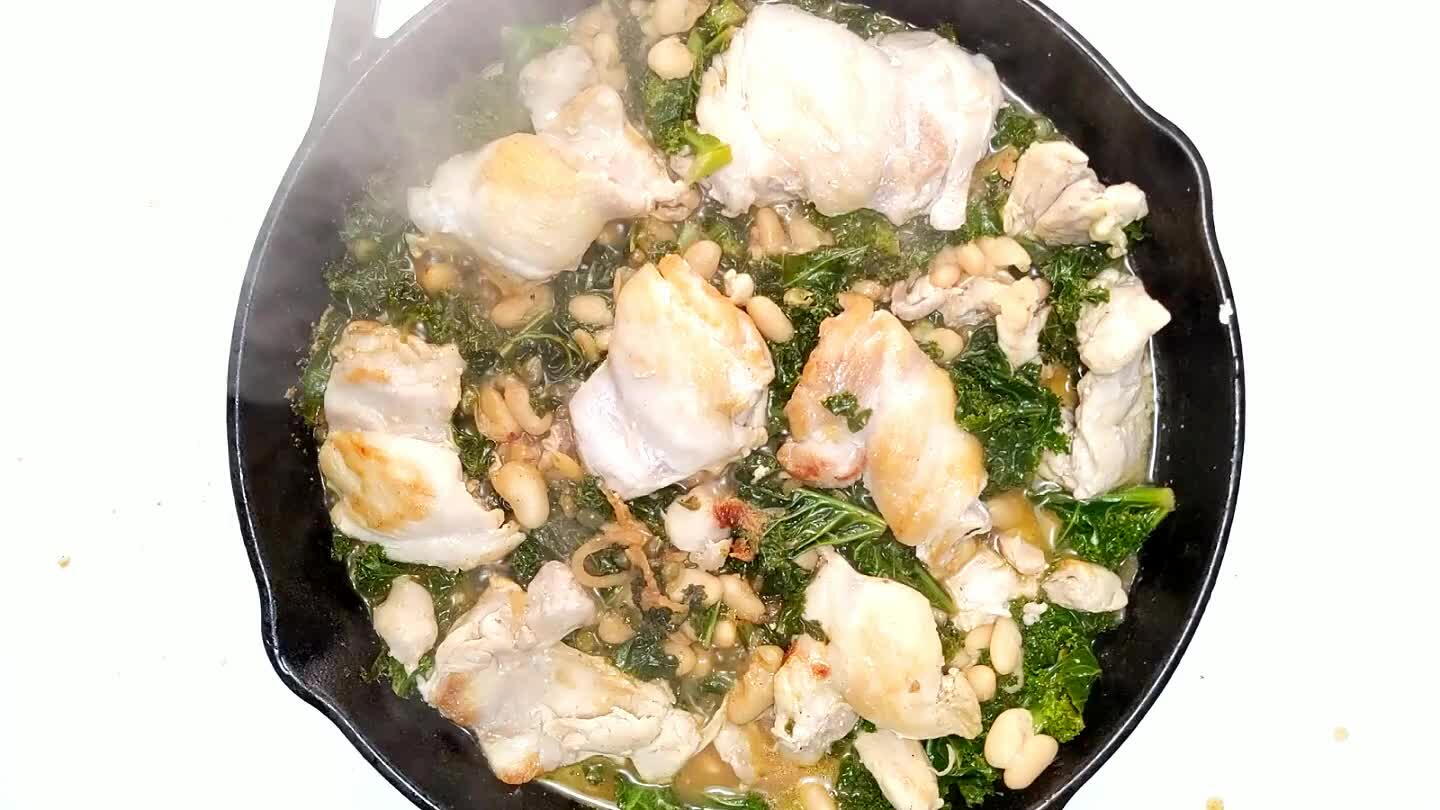 Simmer for about 10 minutes, or until chicken thighs are cooked through.