Chicken Tights with Potato and Zucchini
Great Recipe For Babies And Adults
What you will need
6 Chicken tights
2 big potatoes
2 zucchini
6 garlic cloves
5 tbsp olive oil
3 tsp ground cumin
1 tsp Tumeric
3 tsp salt
5 rosemary
How to cook
Marinate chicken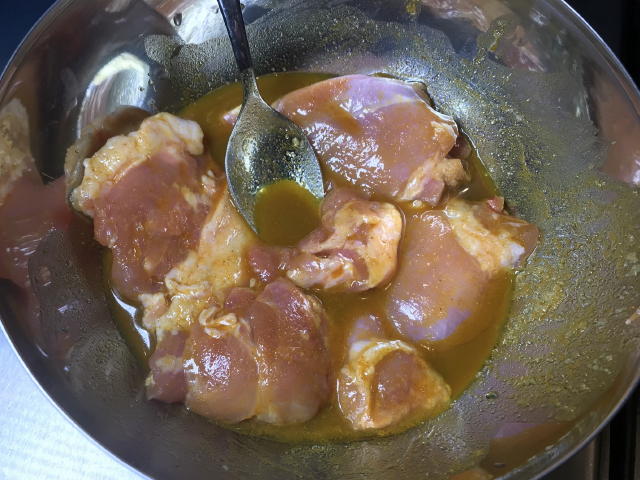 Marinate the chicken with the cumin, turmeric, 3 tbsp olive oil and 2 tsp salt
Chop the vegetables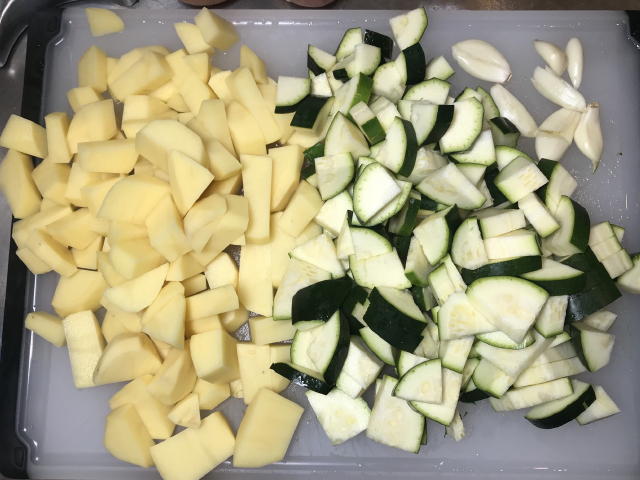 In the meantime, chop the potatoes and zucchini, big chunks is enough. Peel the garlic cloves and keep them whole
Add veggies & garlic to pot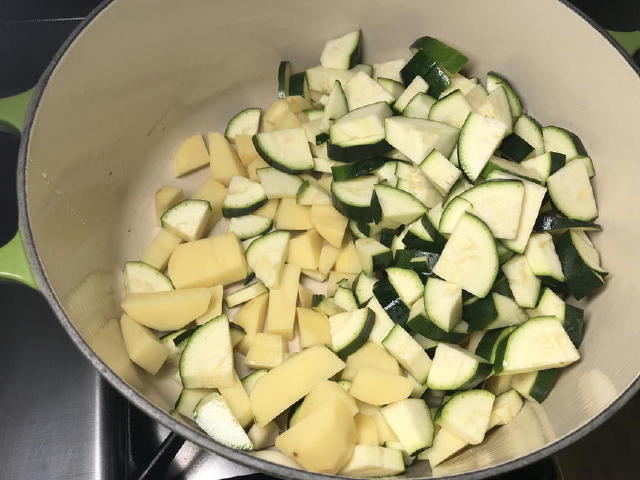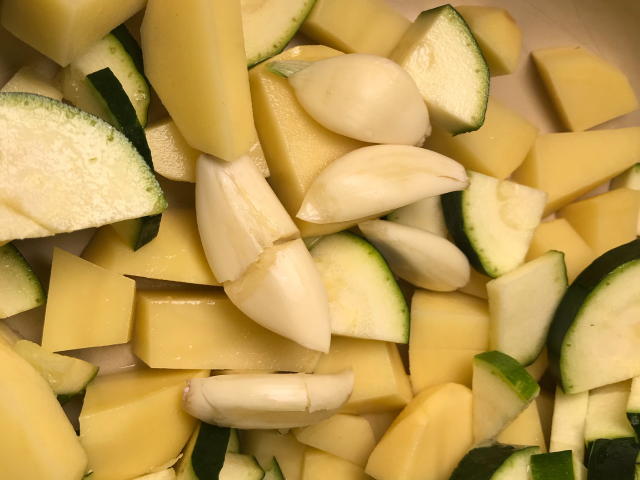 In a big pot, add the potatoes, zucchini, garlic cloves and rosemary. Add 1 tsp salt and 2 tbsp of olive oil. Stir well.
Add marinated chicken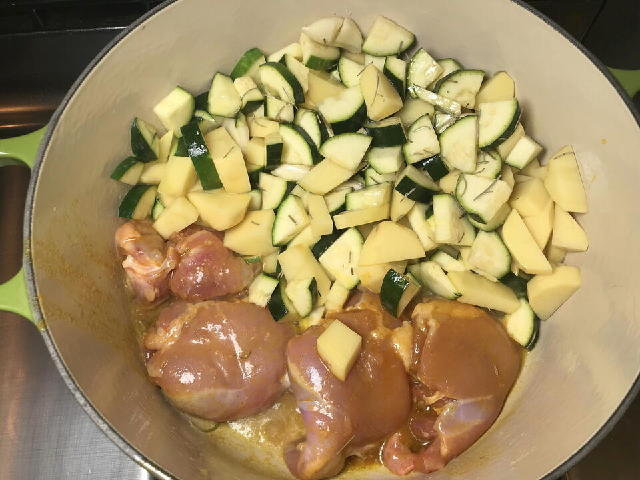 Open some space and add the chicken tights. If they have skin, the skin should be upward.
Cook covered for 30 minutes
Cook with the pot closed for about 10 minutes in high heat, and 20 more minutes in medium heat.
Serve!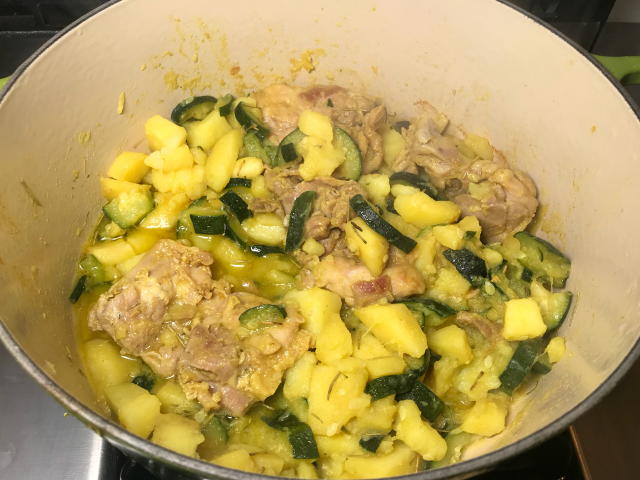 Serve over rice, quinoa, Lentil or as a side dish.