Chicken Veggie Medley Burritos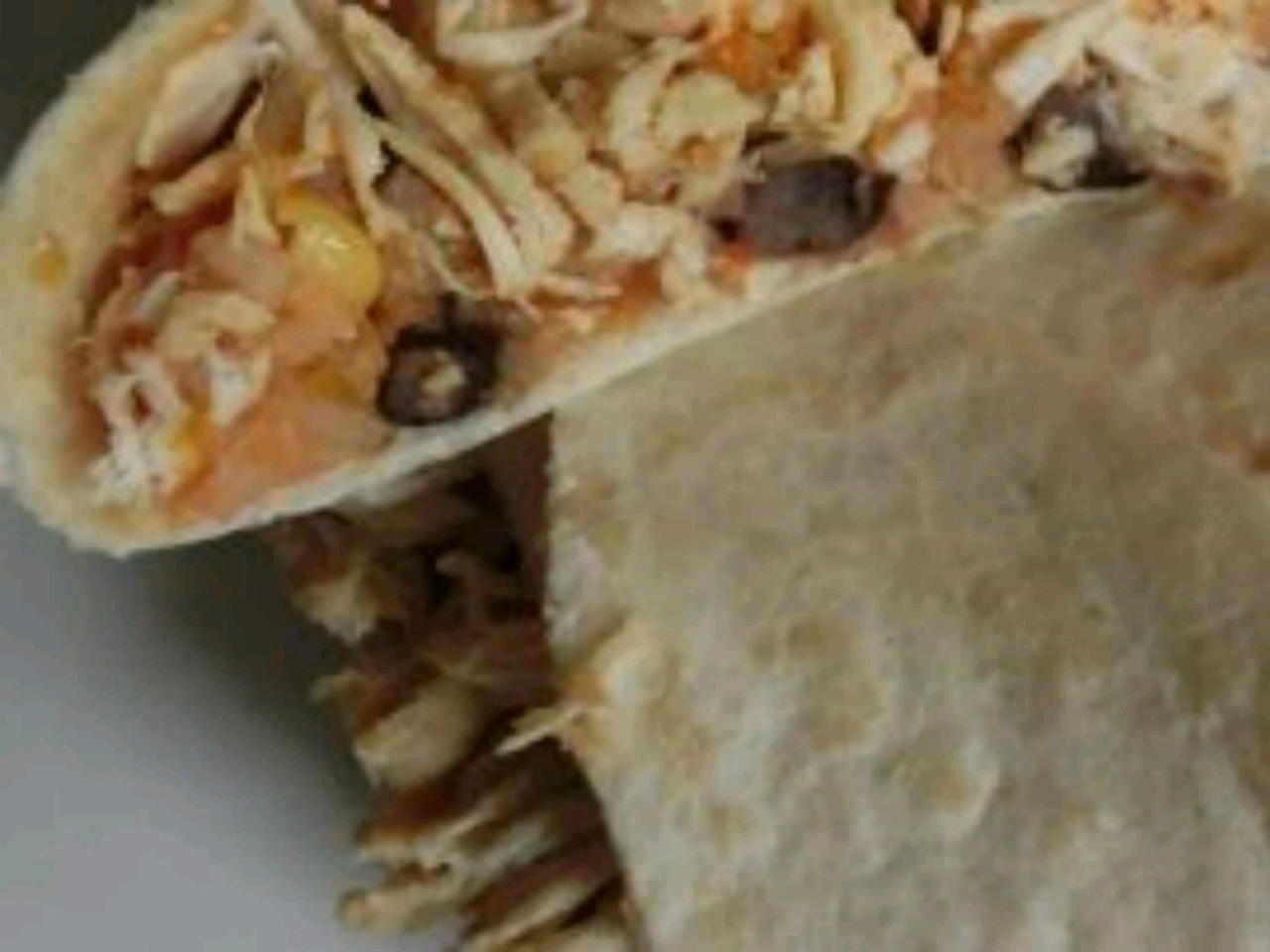 What you will need
SPICE BLEND
1 tsp paprika
1 tsp black pepper
1 tsp salt
1/2 tsp cayenne
1 tsp chili powder
1/2 tsp cumin
1/2 - 1 tsp tumeric
RICE
1 cup brown rice
2 1/4 cups chicken stock
1 onion, shredded
2 Tbsp vegetable oil
CHICKEN MEDLEY
4 Chicken breasts, bite sized pieces
2 -3 bell peppers, diced
1 onion, diced
2 -3 garlic cloves, minced
1 can diced tomatoes
1 cup of corn
(optional) broccoli
2 Tbsp vegetable oil
a few hefty pinches of cilantro
FINISHING TOUCHES
1 can of rinsed black beans or refried beans
8 whole grain burrito tortillas
Shredded lettuce
Sour cream
Salsa
Shredded cheese
How to cook
Spice Chicken
Cut chicken into course pieces and then sprinkle the spice blend into both sides, using about 1/2 - 2/3 of the spice blend and leave the rest for the rice.
Cook Rice
Shred the 1st onion. In large frying pan or wok, add 2 Tbsp oil and put on med-high heat. Add the uncooked rice and fry until the rice gets a bit puffy and glazy, about a minute or 2. Add the rest of the spice blend and onion and cook til onion is softened. Add chicken stock and a hefty pinch of salt. Bring to a boil, reduce to simmer, cover for 45 minutes, without opening pot. After 45 minutes, turn off heat and let sit for 15 minutes. Do not open the lid until now.
Make Veggie "Salsa"
In food processor, mix bell peppers, tomatoes, 1 onion, garlic, cilantro to a salsa. Season with salt/pepper to taste. OR just chop it up.
Cook Chicken
In frying pan, add half the vegetable oil and add chicken. Fry for about 1-2 minutes and add the salsa. Bring to a boil and simmer on low for about 40 minutes.
Shred Chicken
Take the chicken pieces out of the salsa. Add the salsa to the rice and stir. Using two forks or clean hands, shred the chicken pieces into little shreds. set aside. Stir black beans into rice, if using. Refried beans can be spread on the tortillas.
Assemble
Warm tortillas, stir chicken into rice, and assemble burritos.